Life Easy Going Quotes
Collection of top 26 famous quotes about Life Easy Going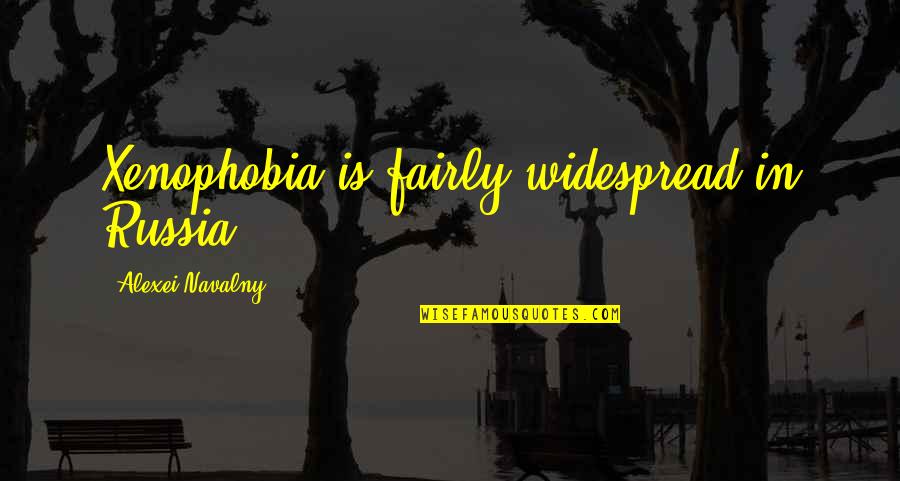 Xenophobia is fairly widespread in Russia.
—
Alexei Navalny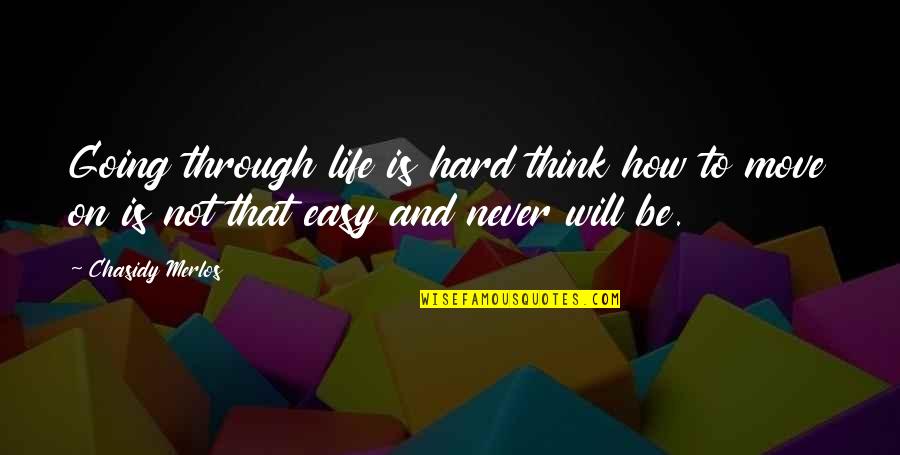 Going through life is hard think how to move on is not that easy and never will be.
—
Chasidy Merlos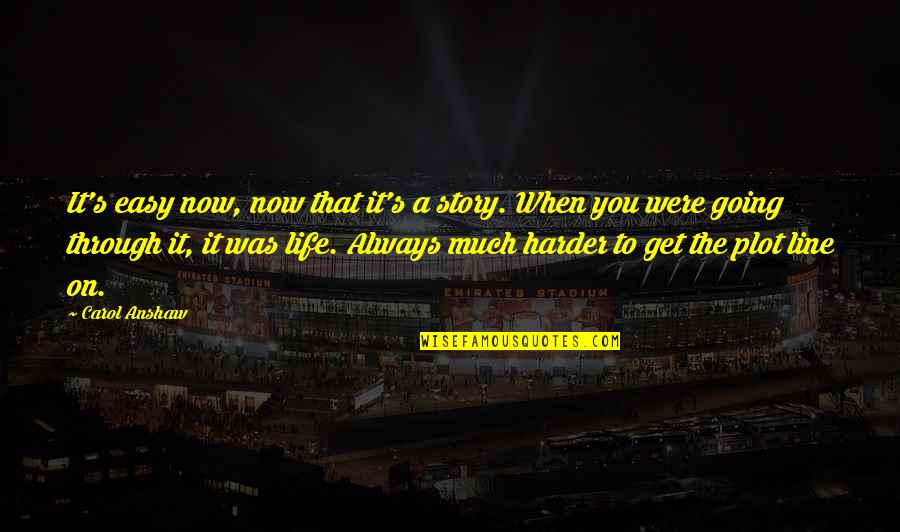 It's easy now, now that it's a story. When you were going through it, it was life. Always much harder to get the plot line on.
—
Carol Anshaw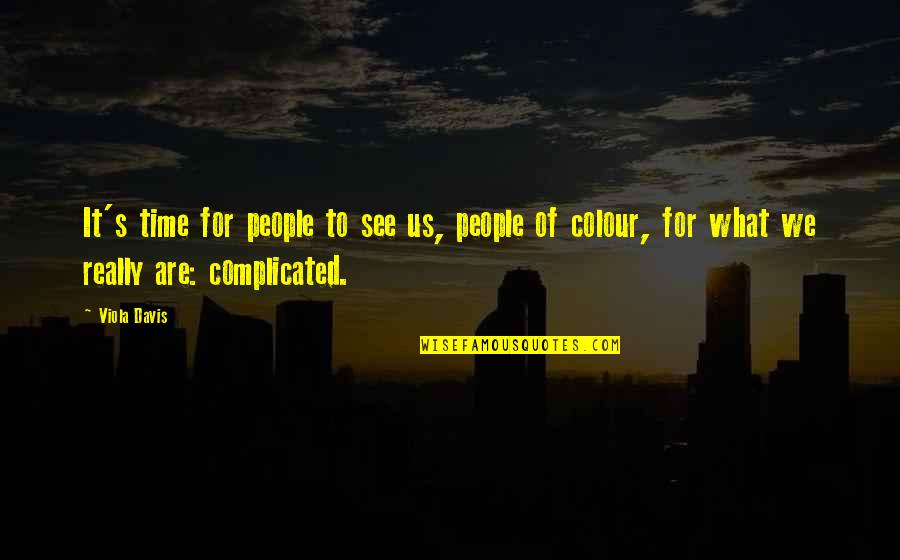 It's time for people to see us, people of colour, for what we really are: complicated.
—
Viola Davis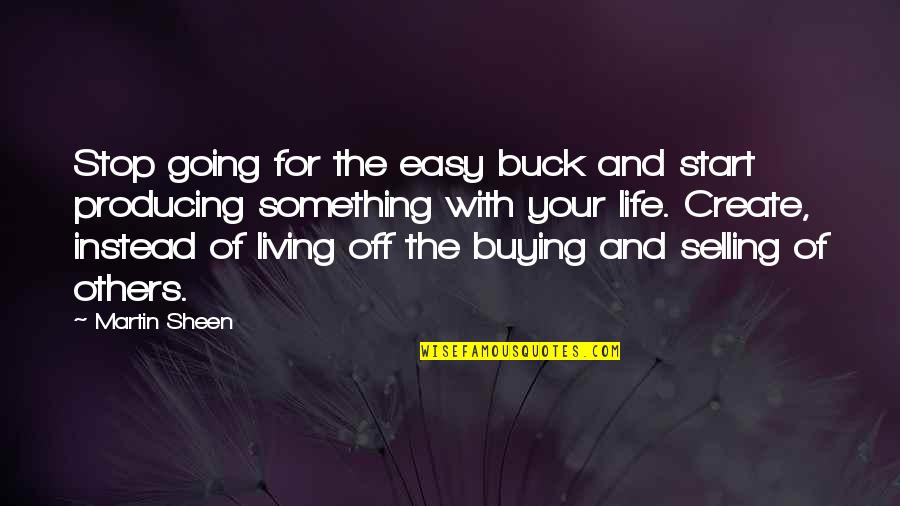 Stop going for the easy buck and start producing something with your life. Create, instead of living off the buying and selling of others.
—
Martin Sheen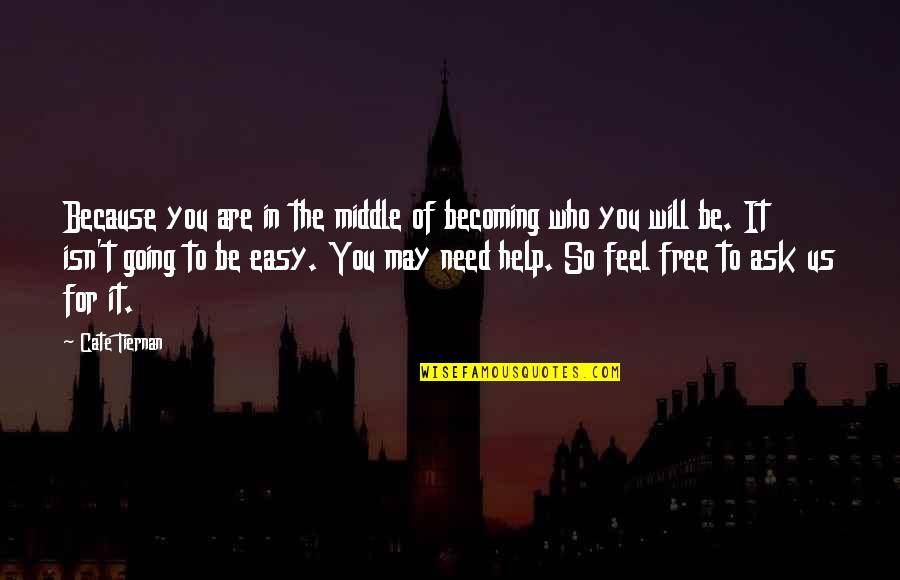 Because you are in the middle of becoming who you will be. It isn't going to be easy. You may need help. So feel free to ask us for it.
—
Cate Tiernan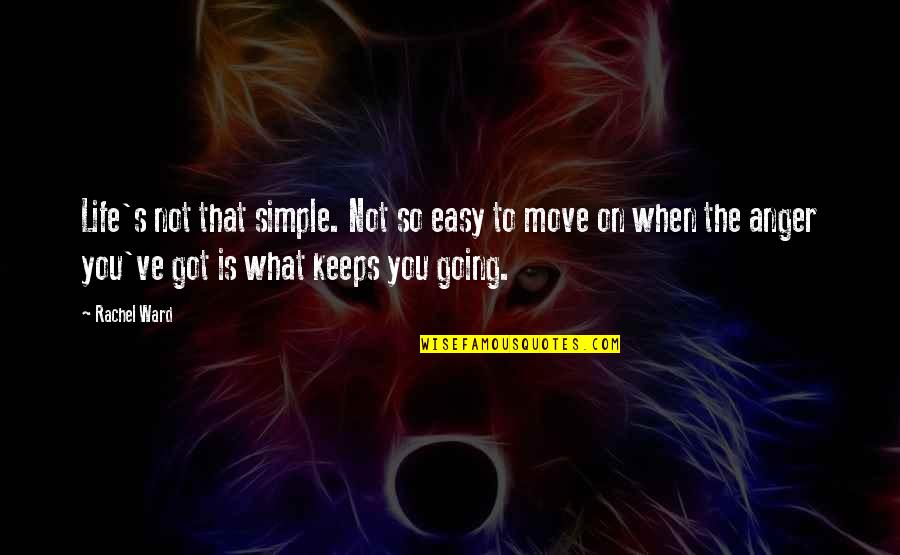 Life's not that simple. Not so easy to move on when the anger you've got is what keeps you going.
—
Rachel Ward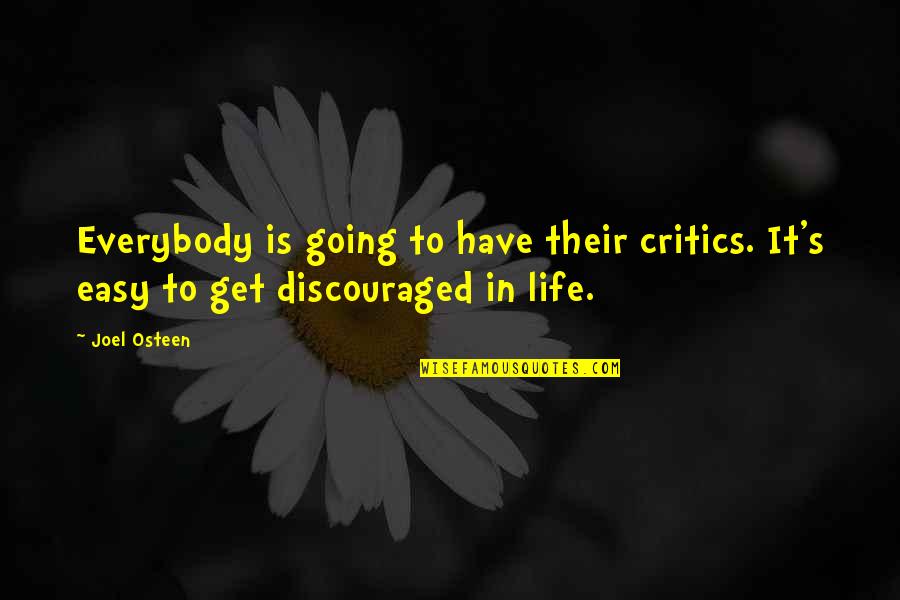 Everybody is going to have their critics. It's easy to get discouraged in life.
—
Joel Osteen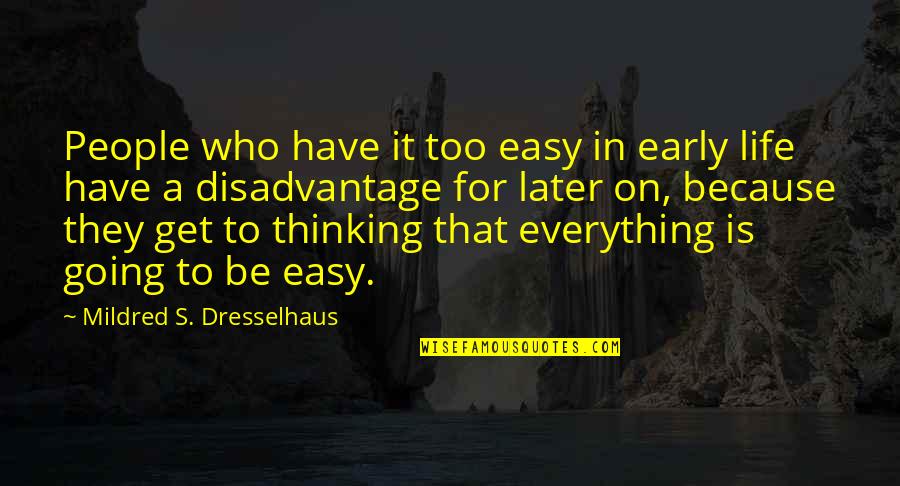 People who have it too easy in early life have a disadvantage for later on, because they get to thinking that everything is going to be easy.
—
Mildred S. Dresselhaus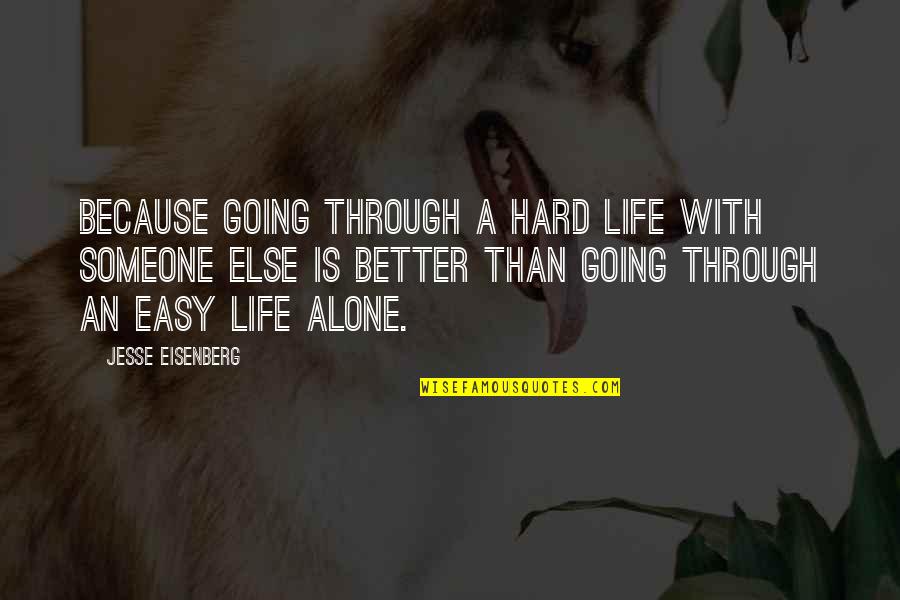 Because going through a hard life with someone else is better than going through an easy life alone. —
Jesse Eisenberg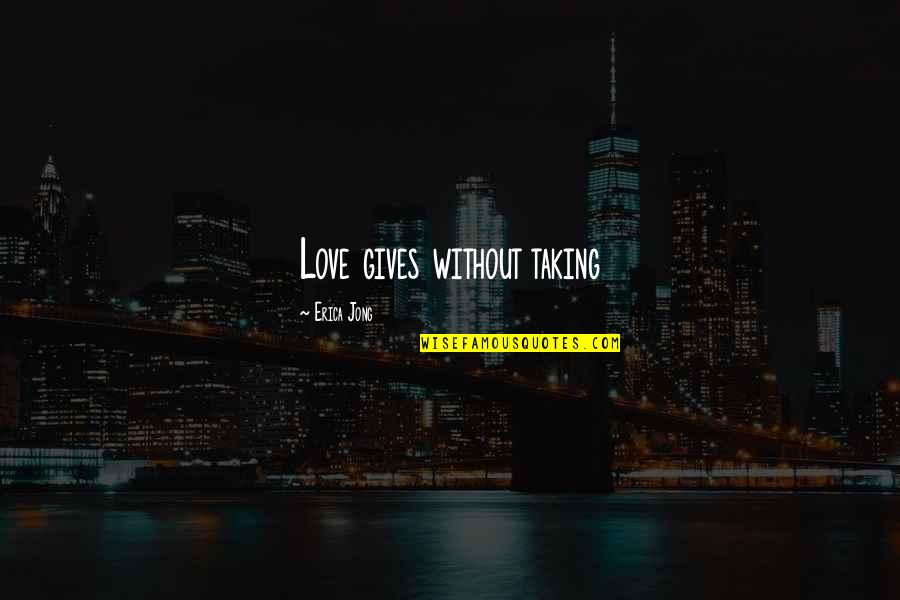 Love gives without taking —
Erica Jong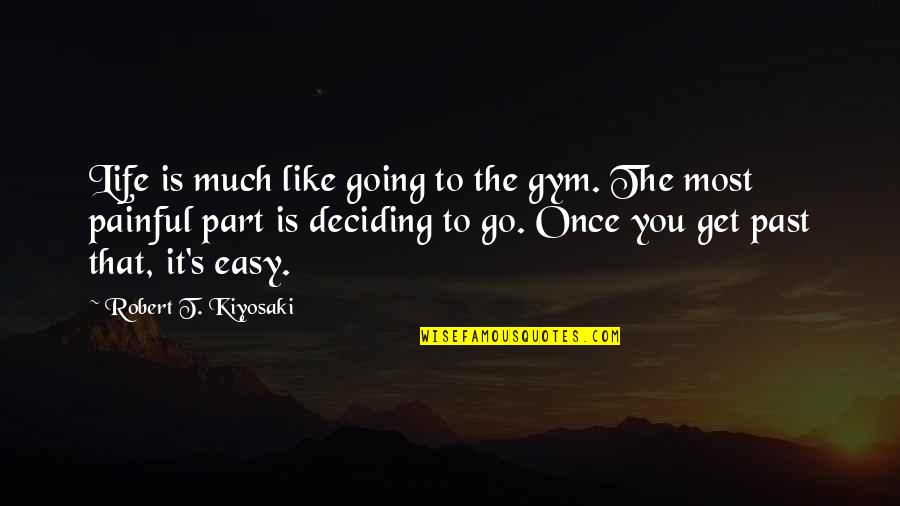 Life is much like going to the gym. The most painful part is deciding to go. Once you get past that, it's easy. —
Robert T. Kiyosaki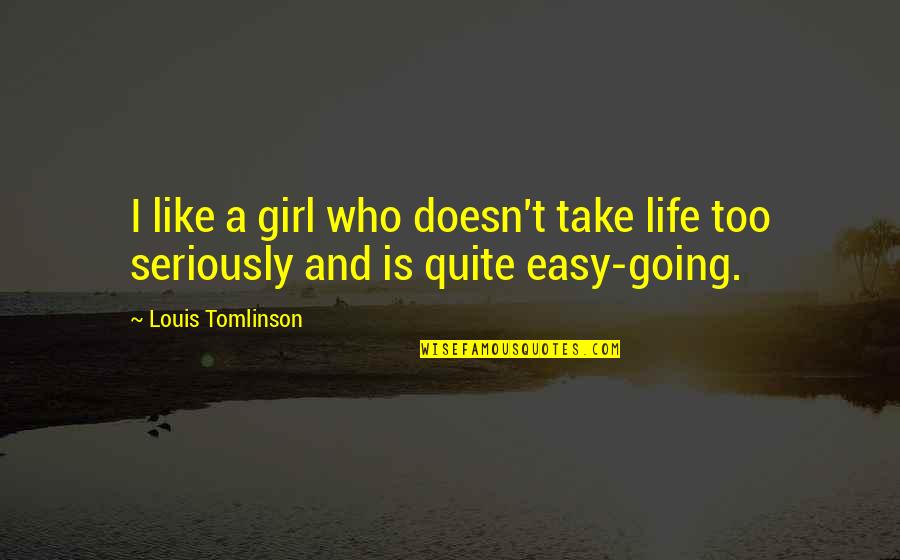 I like a girl who doesn't take life too seriously and is quite easy-going. —
Louis Tomlinson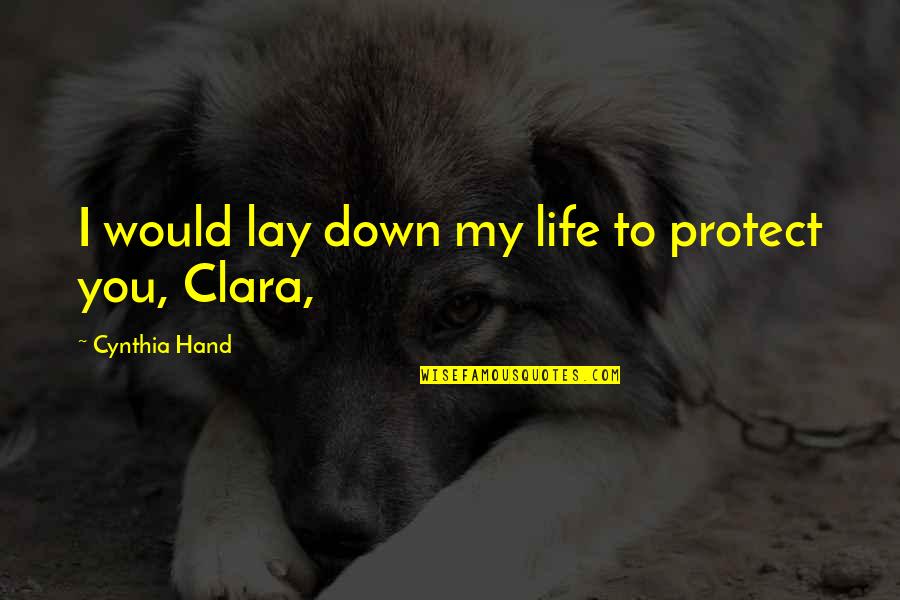 I would lay down my life to protect you, Clara, —
Cynthia Hand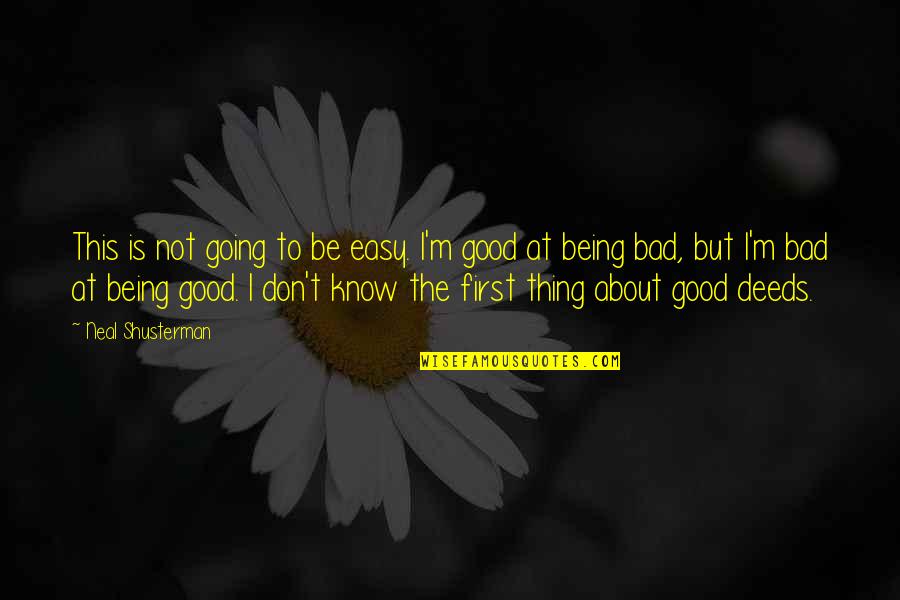 This is not going to be easy. I'm good at being bad, but I'm bad at being good. I don't know the first thing about good deeds. —
Neal Shusterman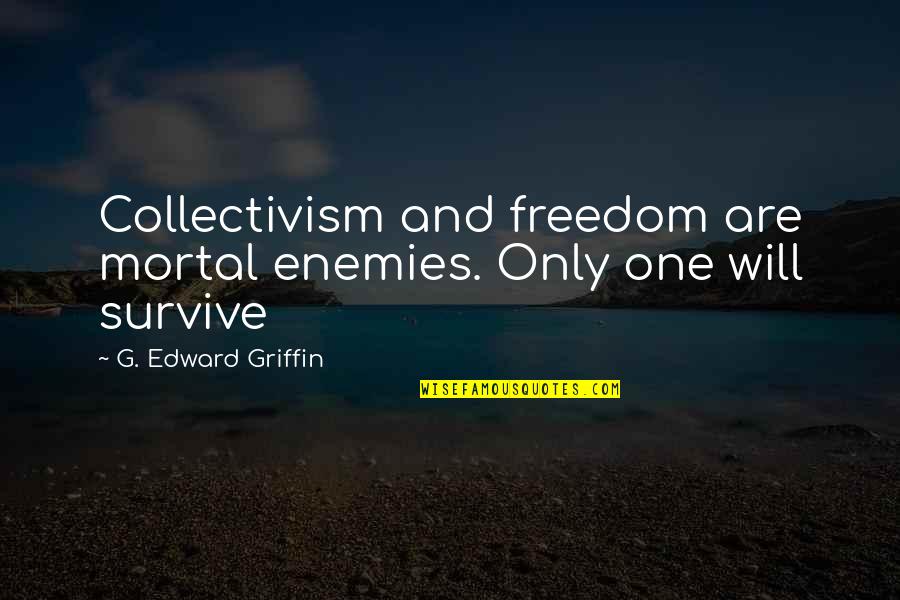 Collectivism and freedom are mortal enemies. Only one will survive —
G. Edward Griffin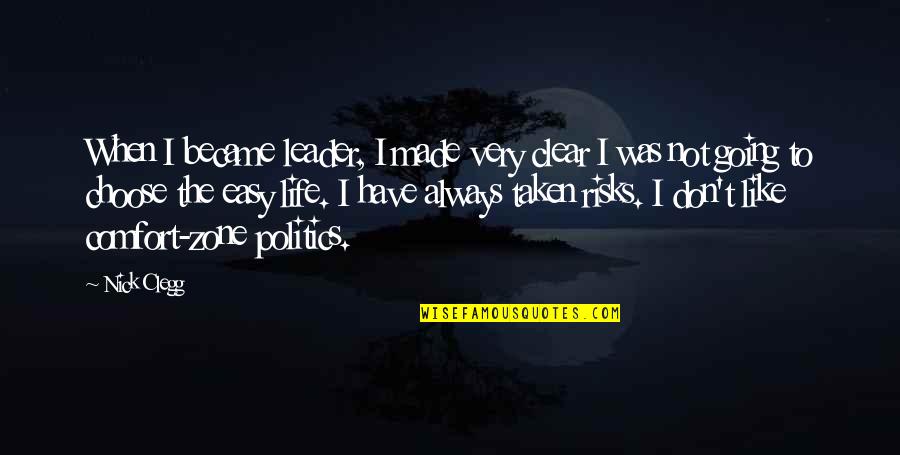 When I became leader, I made very clear I was not going to choose the easy life. I have always taken risks. I don't like comfort-zone politics. —
Nick Clegg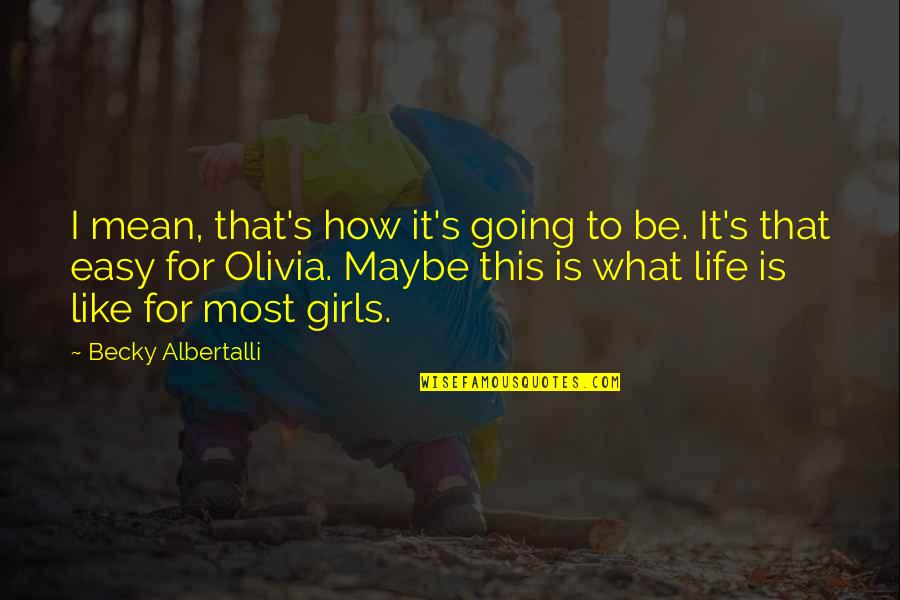 I mean, that's how it's going to be. It's that easy for Olivia. Maybe this is what life is like for most girls. —
Becky Albertalli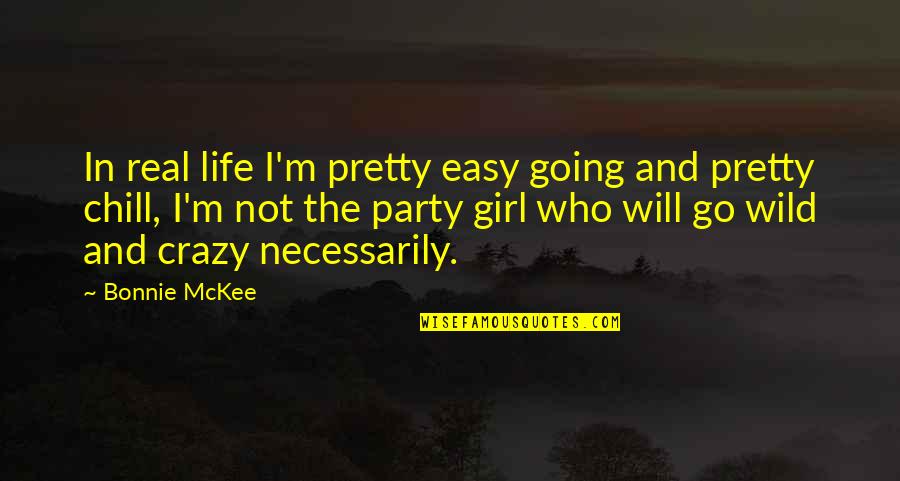 In real life I'm pretty easy going and pretty chill, I'm not the party girl who will go wild and crazy necessarily. —
Bonnie McKee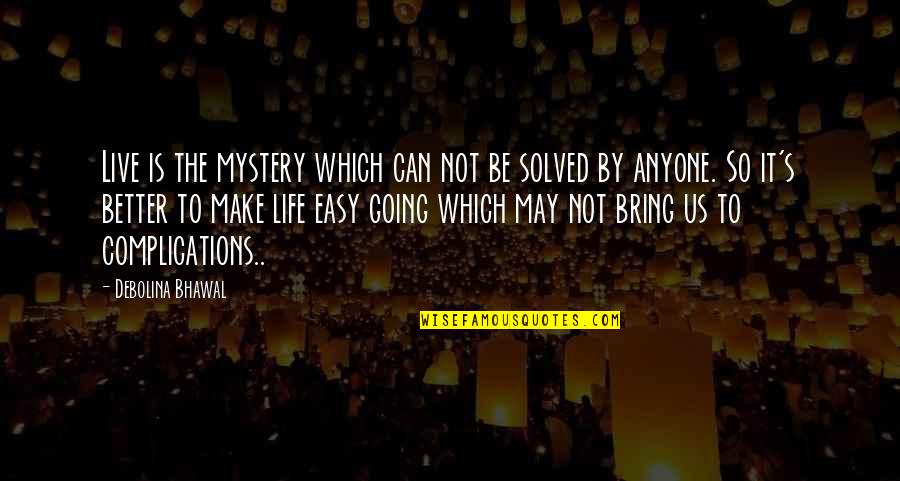 Live is the mystery which can not be solved by anyone. So it's better to make
life easy going
which may not bring us to complications.. —
Debolina Bhawal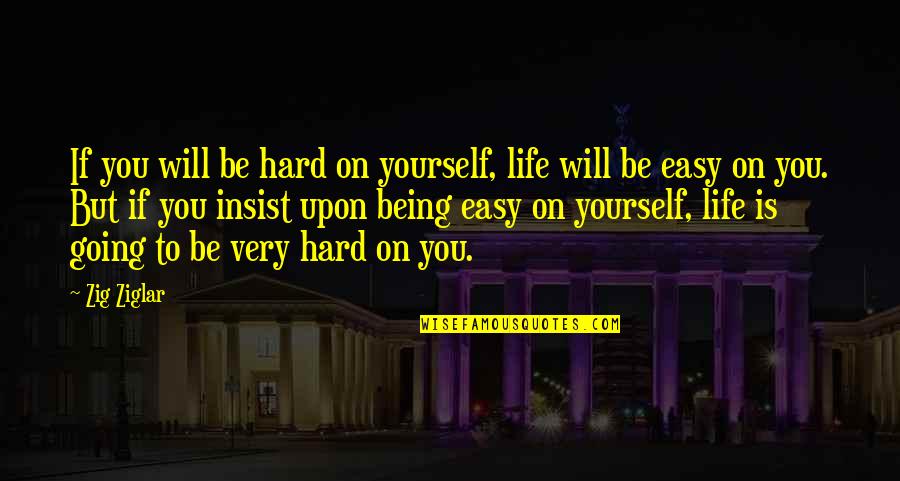 If you will be hard on yourself, life will be easy on you. But if you insist upon being easy on yourself, life is going to be very hard on you. —
Zig Ziglar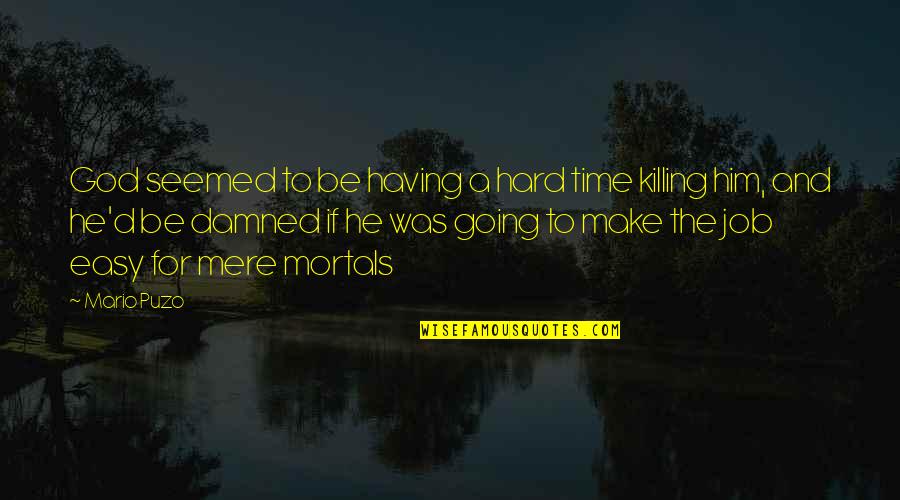 God seemed to be having a hard time killing him, and he'd be damned if he was going to make the job easy for mere mortals —
Mario Puzo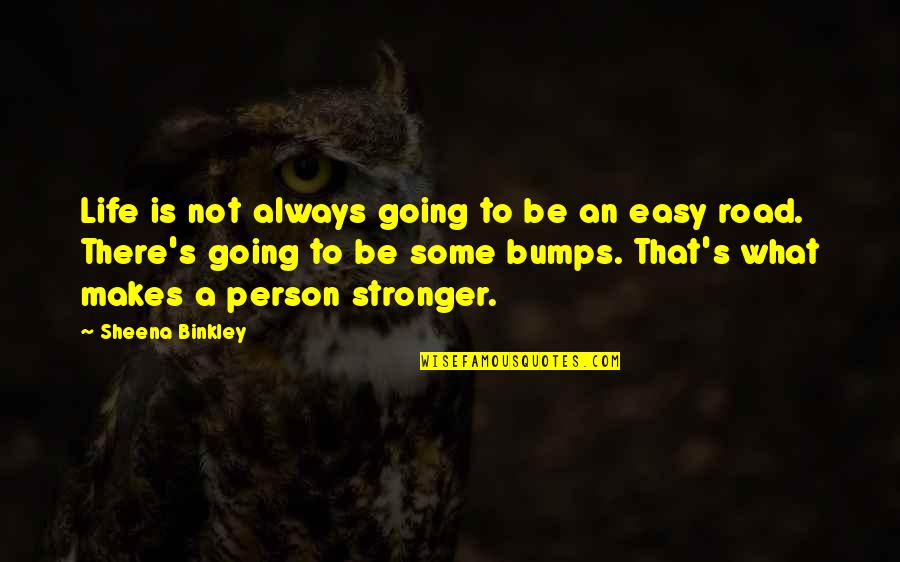 Life is not always going to be an easy road. There's going to be some bumps. That's what makes a person stronger. —
Sheena Binkley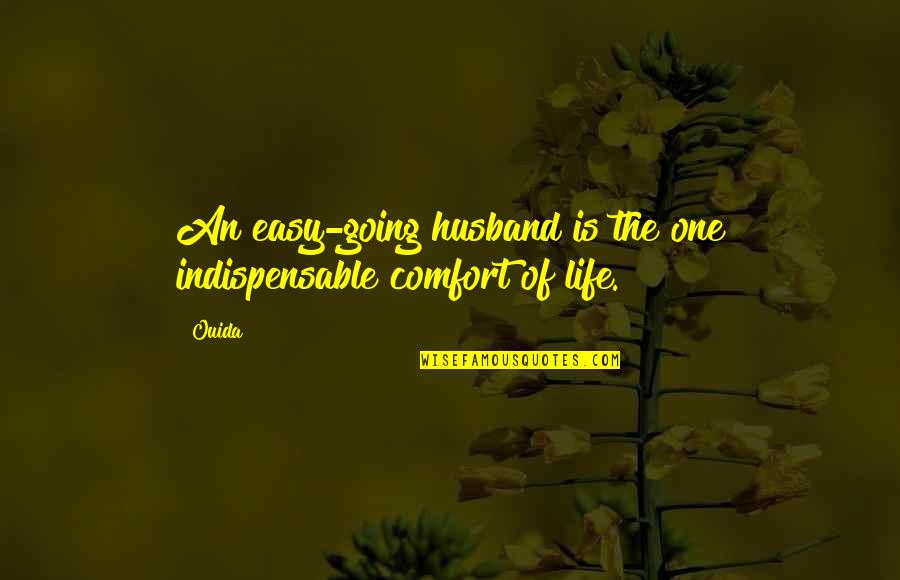 An easy-going husband is the one indispensable comfort of life. —
Ouida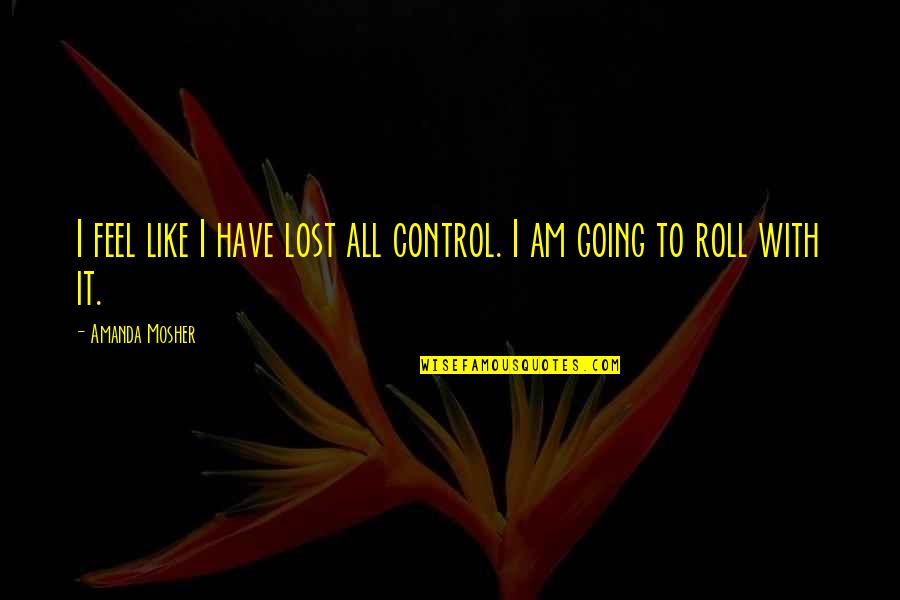 I feel like I have lost all control. I am going to roll with it. —
Amanda Mosher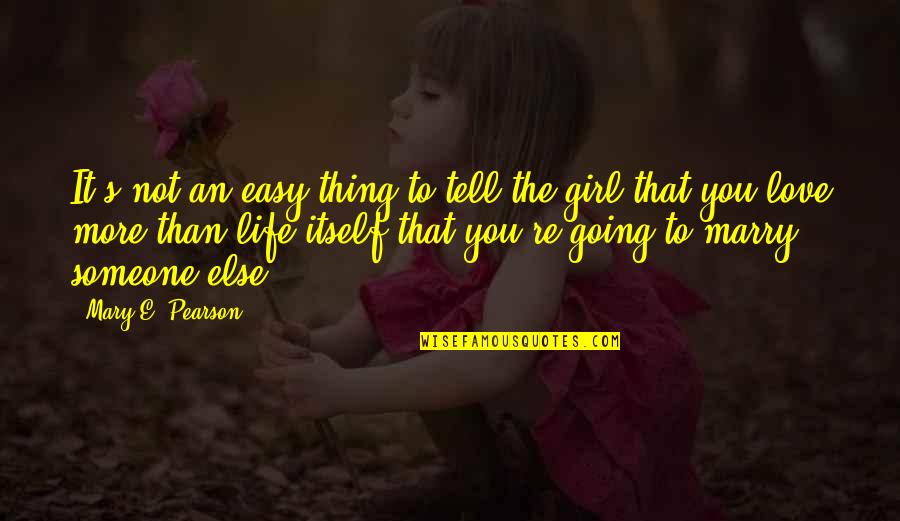 It's not an easy thing to tell the girl that you love more than life itself that you're going to marry someone else. —
Mary E. Pearson