Thom Browne Quotes
Top 22 wise famous quotes and sayings by Thom Browne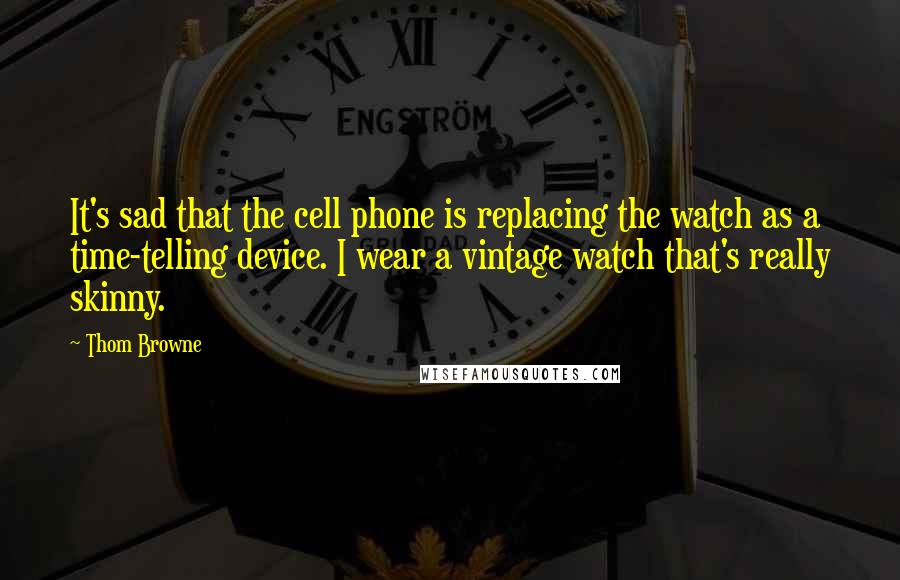 It's sad that the cell phone is replacing the watch as a time-telling device. I wear a vintage watch that's really skinny.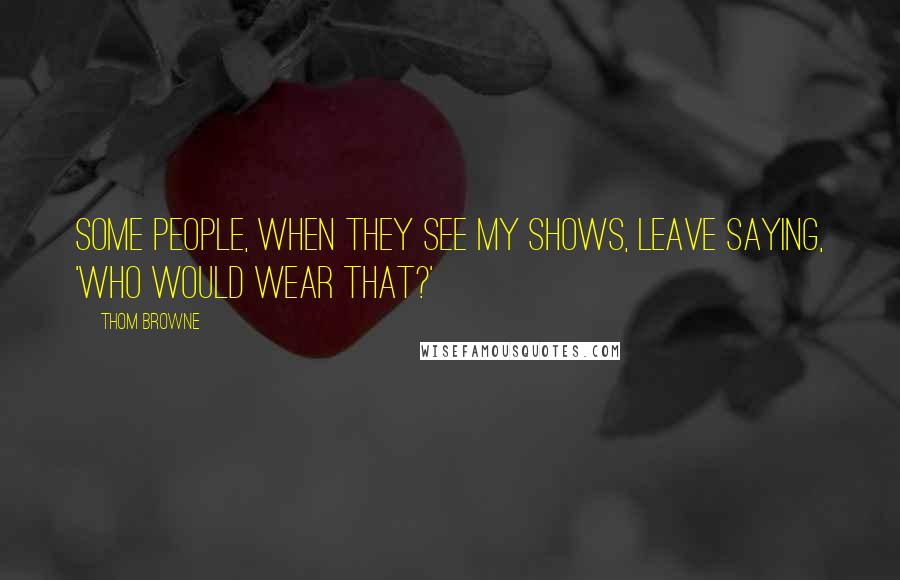 Some people, when they see my shows, leave saying, 'Who would wear that?'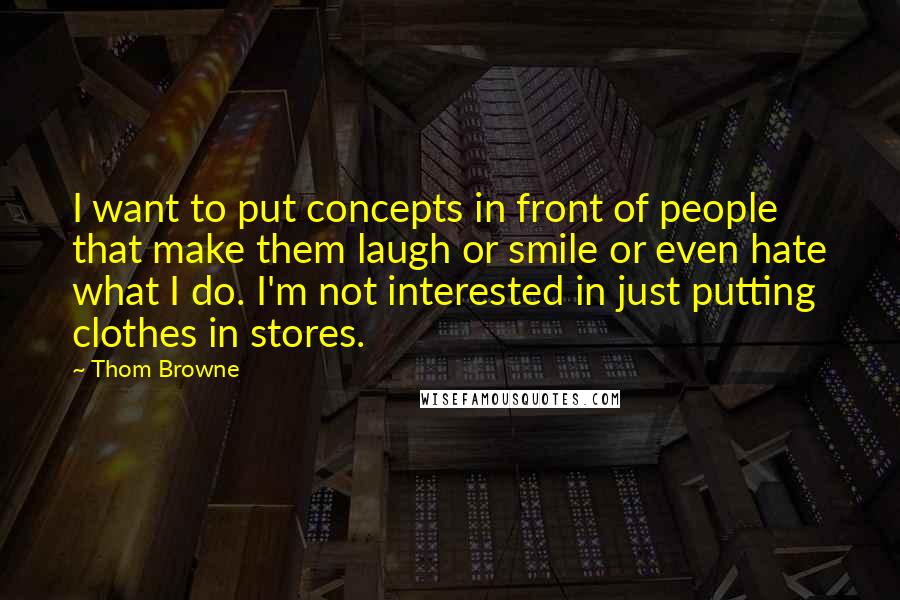 I want to put concepts in front of people that make them laugh or smile or even hate what I do. I'm not interested in just putting clothes in stores.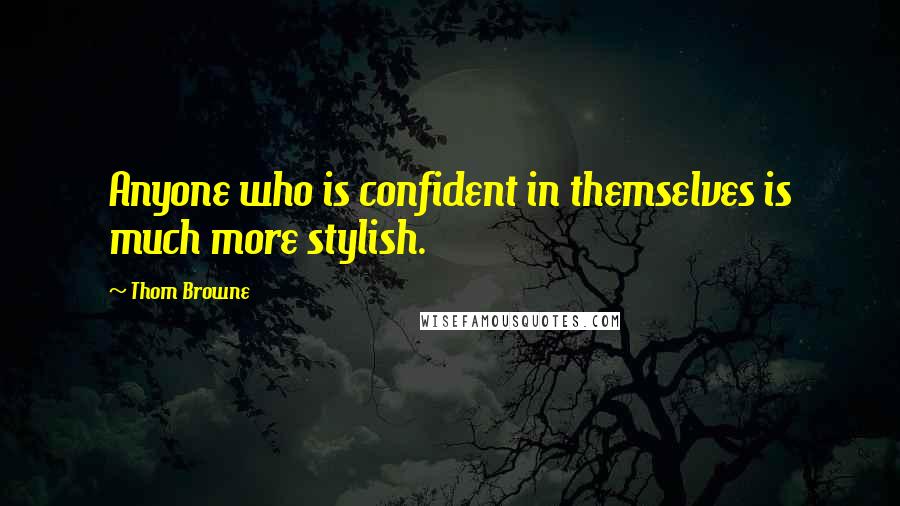 Anyone who is confident in themselves is much more stylish.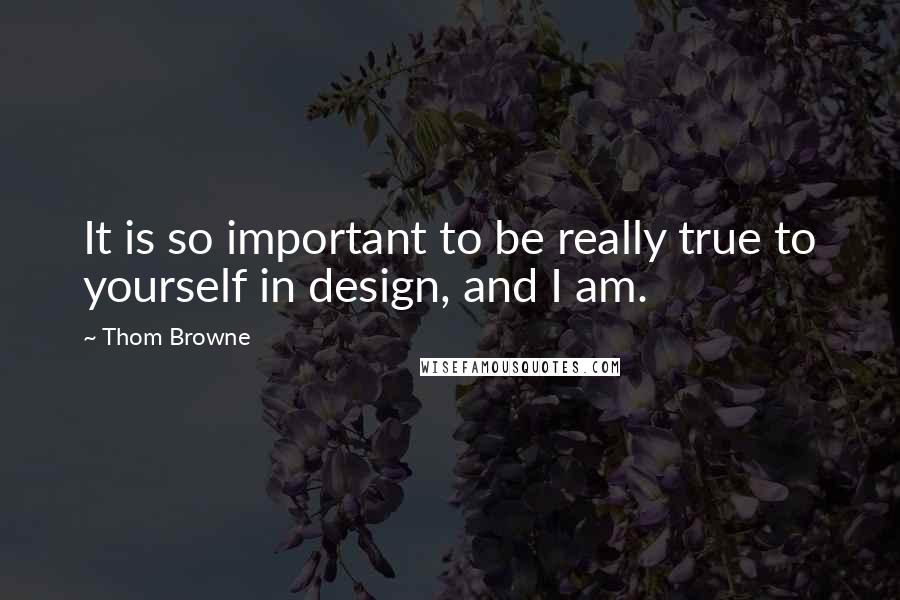 It is so important to be really true to yourself in design, and I am.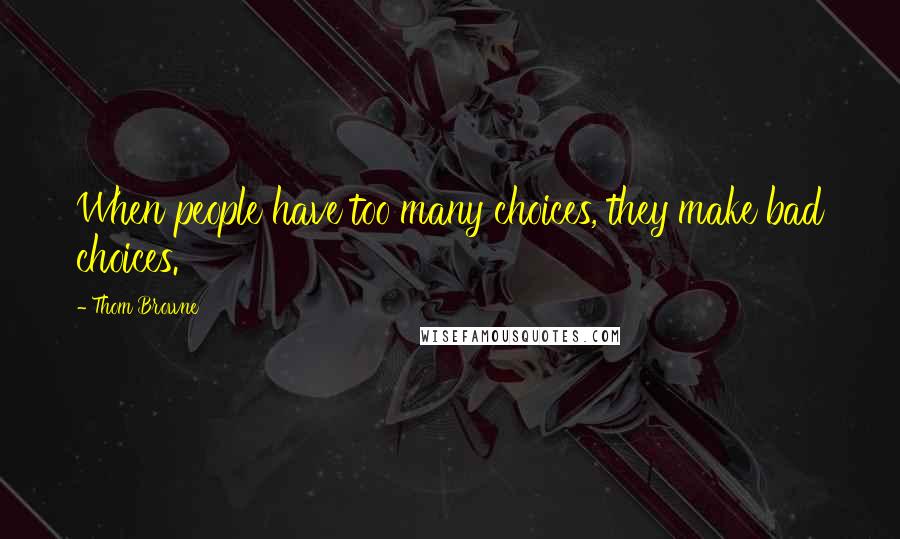 When people have too many choices, they make bad choices.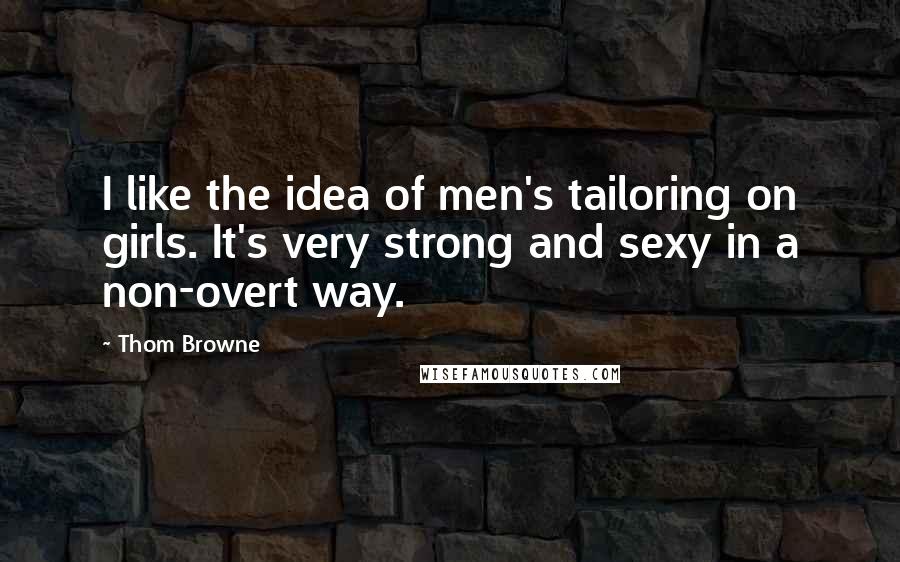 I like the idea of men's tailoring on girls. It's very strong and sexy in a non-overt way.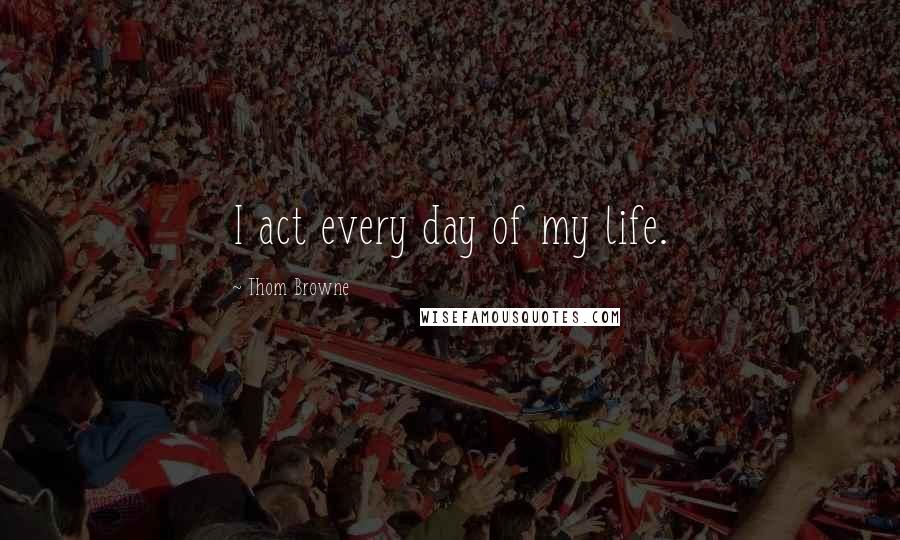 I act every day of my life.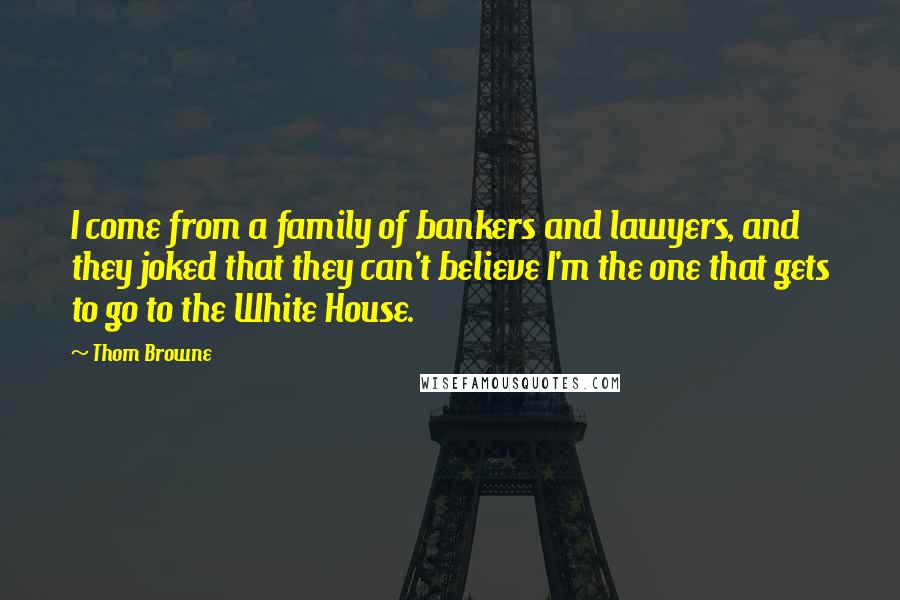 I come from a family of bankers and lawyers, and they joked that they can't believe I'm the one that gets to go to the White House.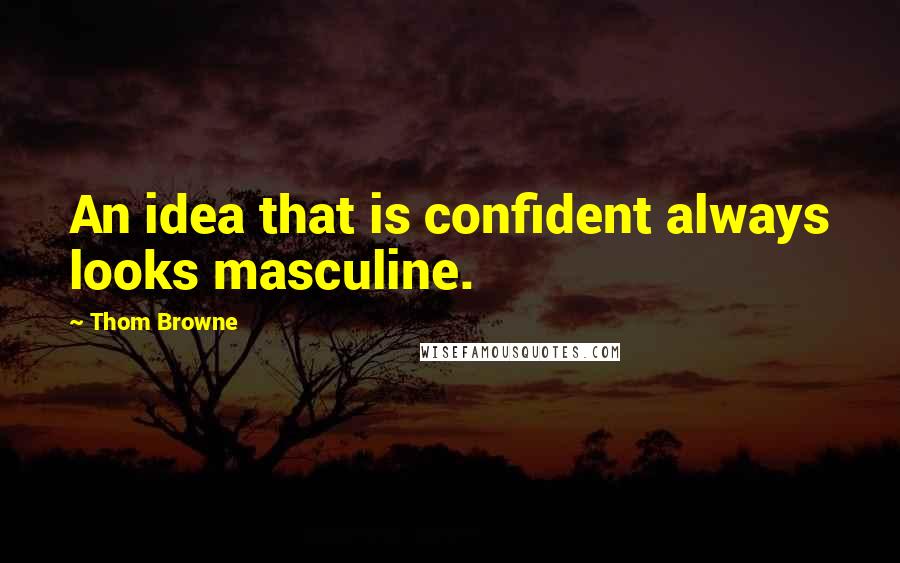 An idea that is confident always looks masculine.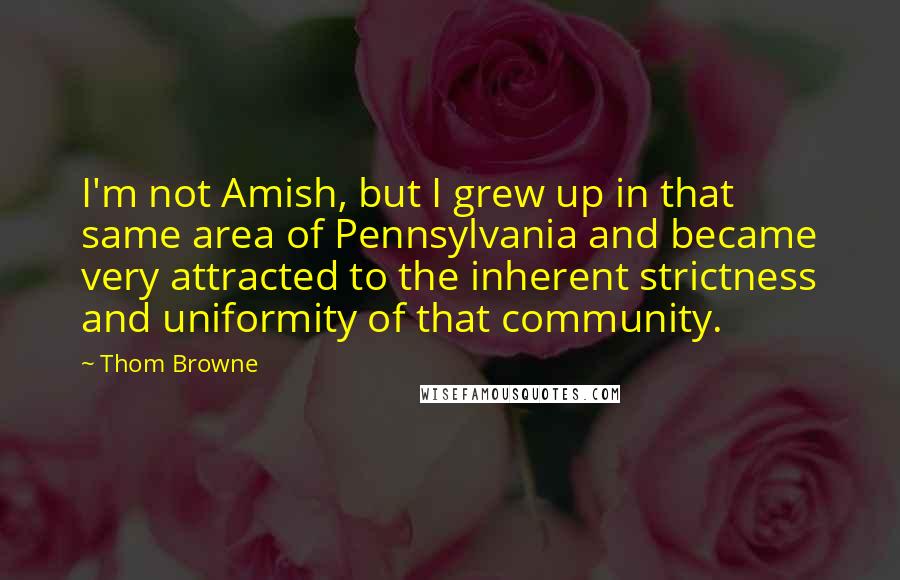 I'm not Amish, but I grew up in that same area of Pennsylvania and became very attracted to the inherent strictness and uniformity of that community.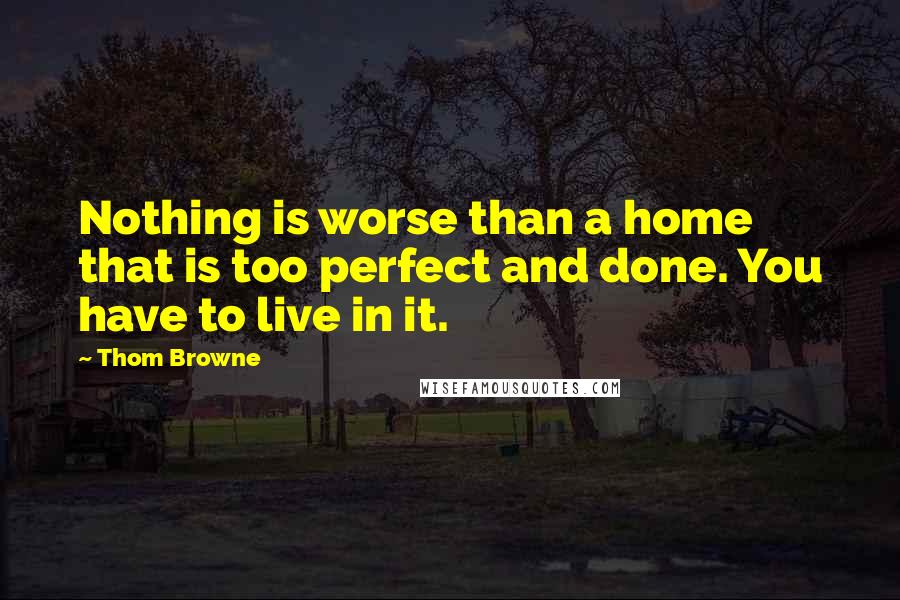 Nothing is worse than a home that is too perfect and done. You have to live in it.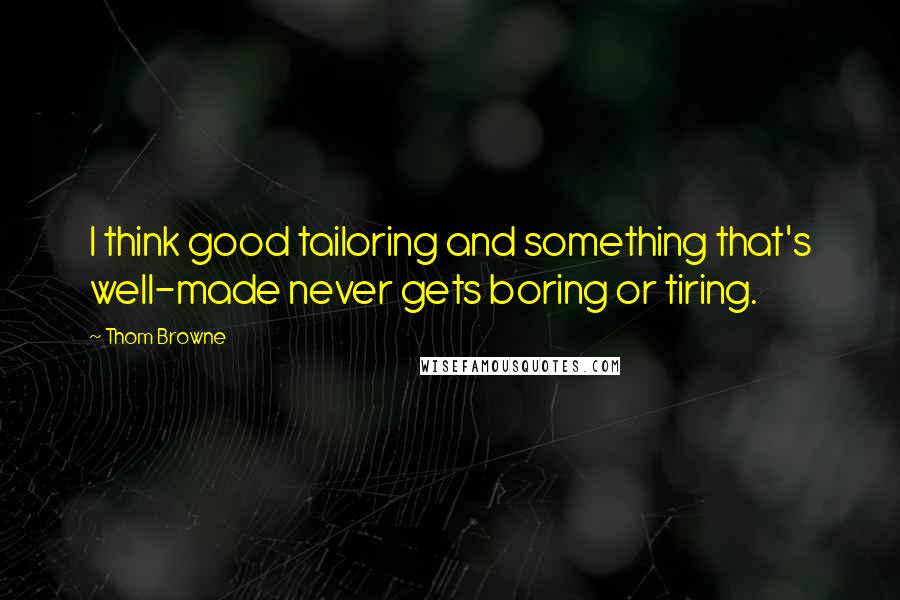 I think good tailoring and something that's well-made never gets boring or tiring.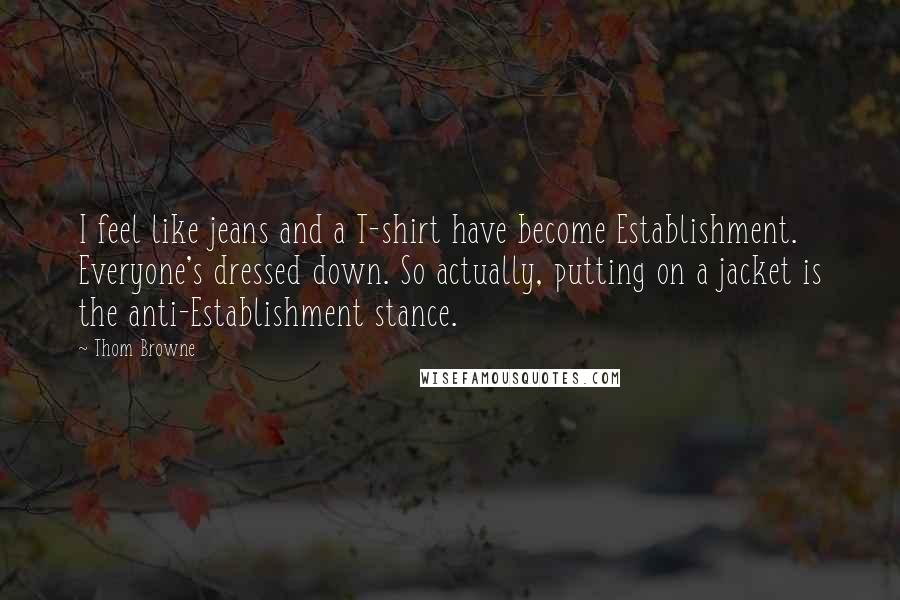 I feel like jeans and a T-shirt have become Establishment. Everyone's dressed down. So actually, putting on a jacket is the anti-Establishment stance.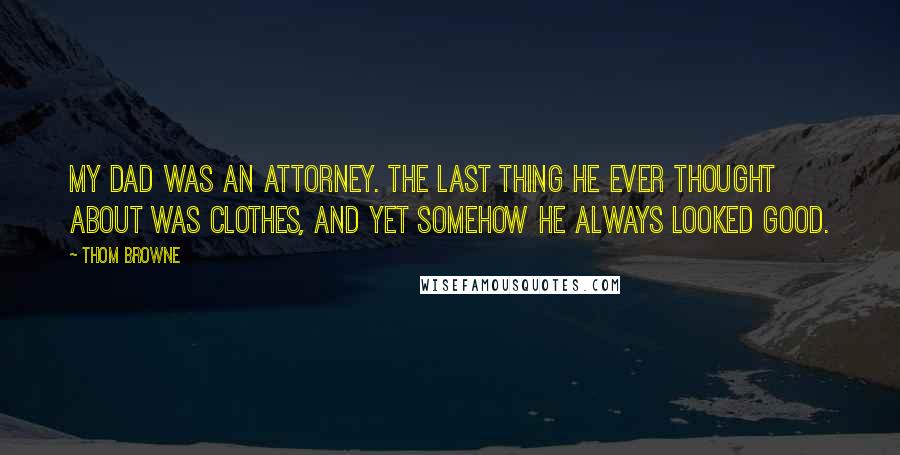 My dad was an attorney. The last thing he ever thought about was clothes, and yet somehow he always looked good.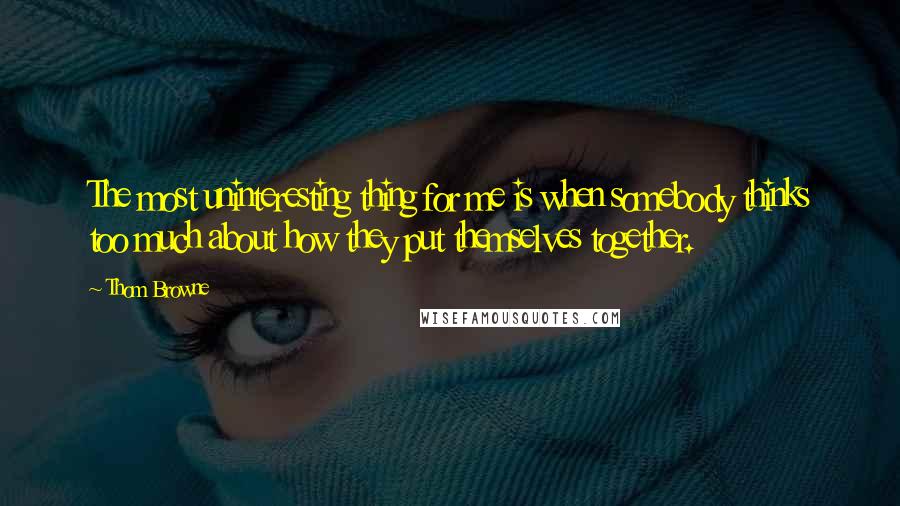 The most uninteresting thing for me is when somebody thinks too much about how they put themselves together.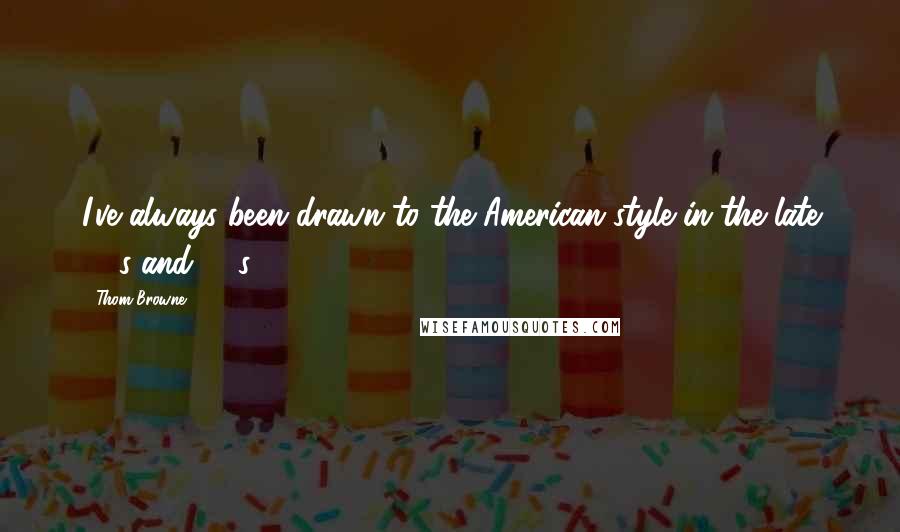 I've always been drawn to the American style in the late '50s and '60s.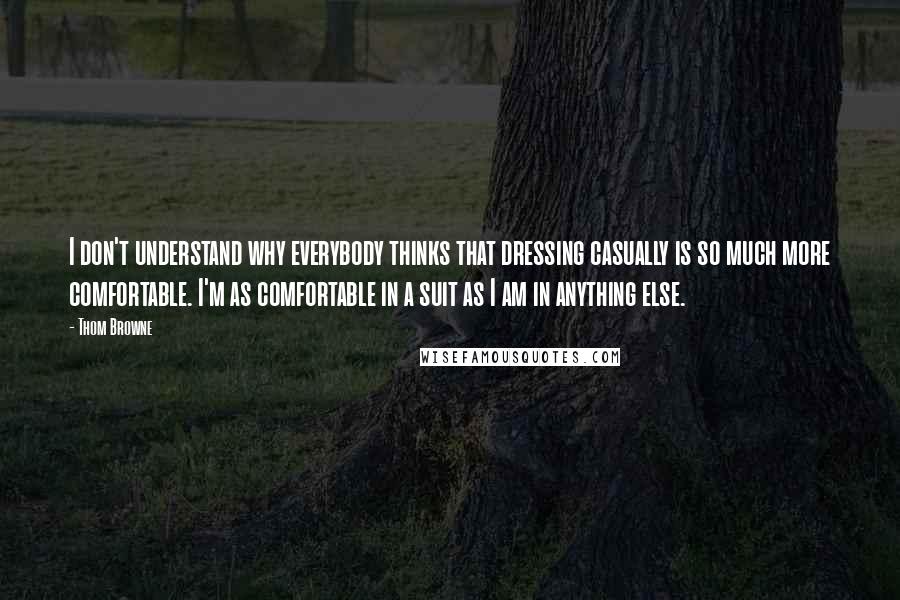 I don't understand why everybody thinks that dressing casually is so much more comfortable. I'm as comfortable in a suit as I am in anything else.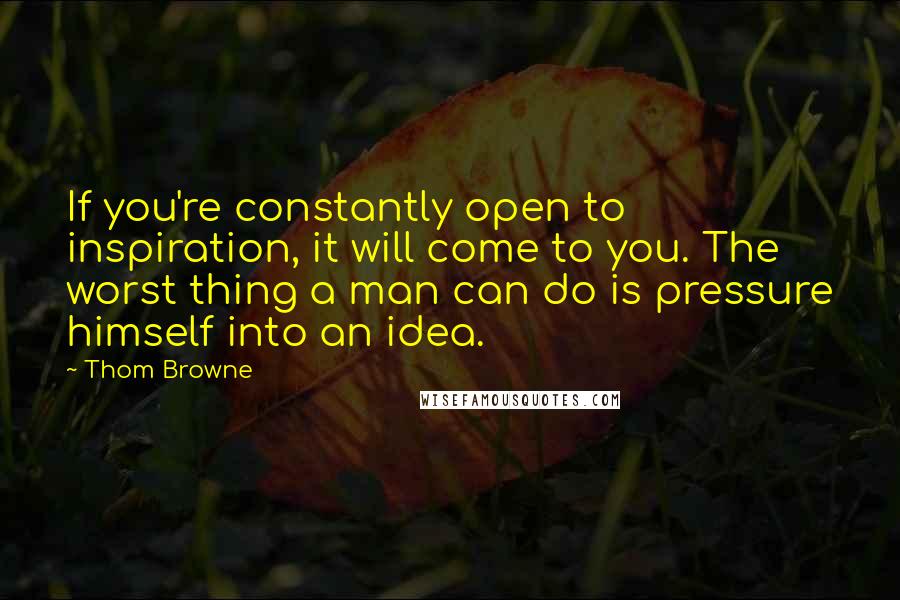 If you're constantly open to inspiration, it will come to you. The worst thing a man can do is pressure himself into an idea.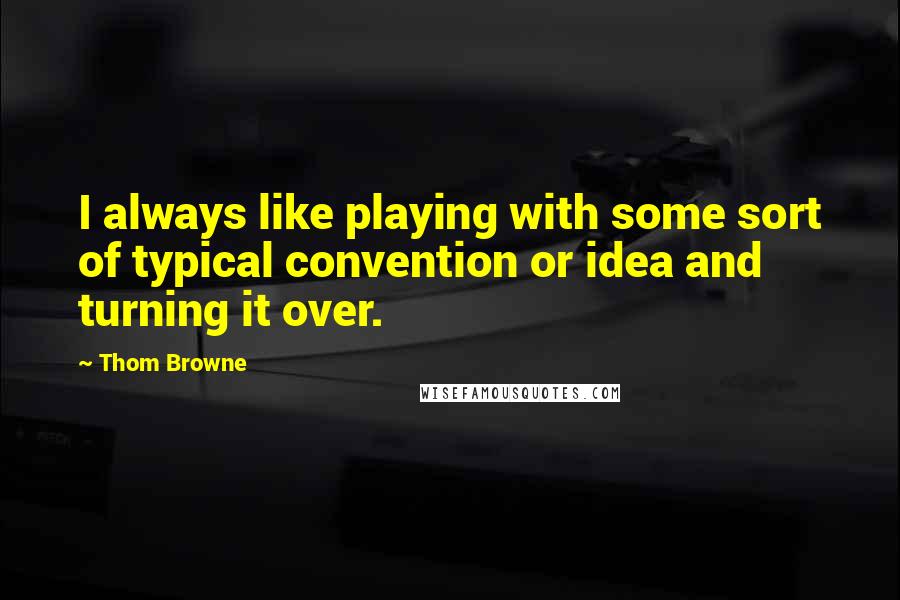 I always like playing with some sort of typical convention or idea and turning it over.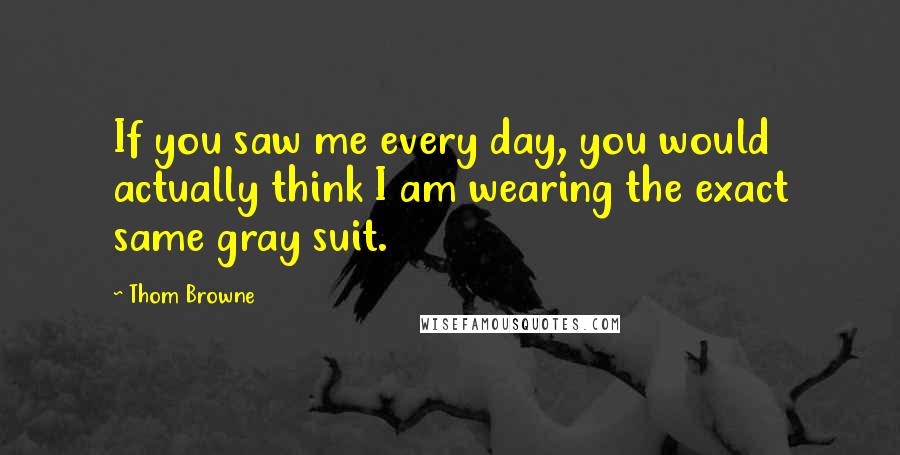 If you saw me every day, you would actually think I am wearing the exact same gray suit.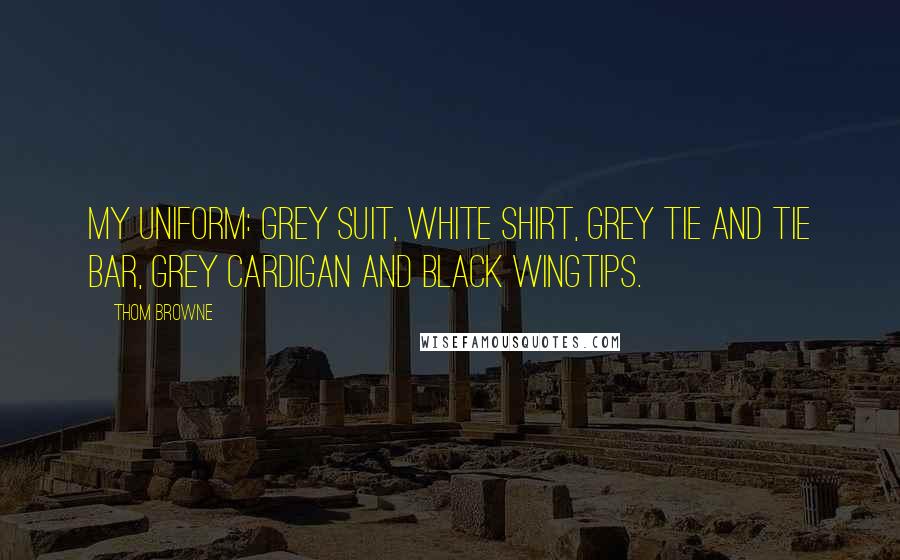 My uniform: grey suit, white shirt, grey tie and tie bar, grey cardigan and black wingtips.