Life Baggage Quotes
Collection of top 28 famous quotes about Life Baggage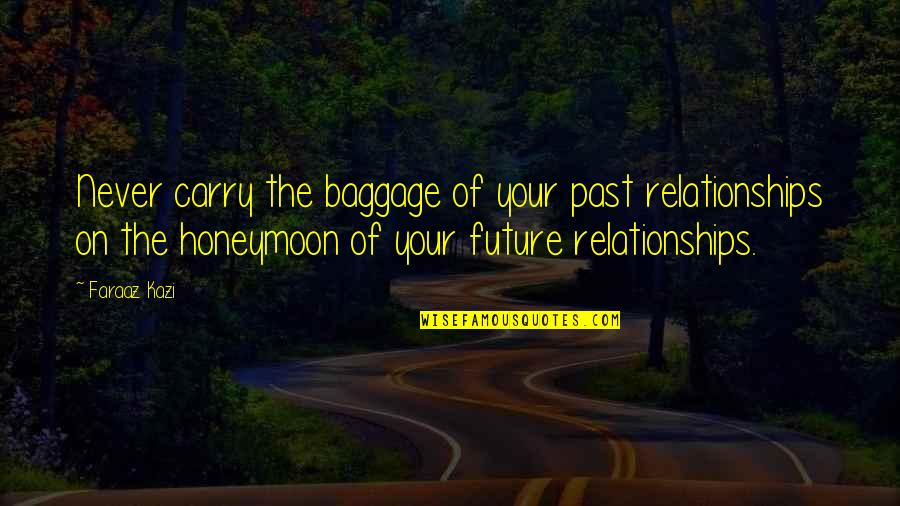 Never carry the baggage of your past relationships on the honeymoon of your future relationships.
—
Faraaz Kazi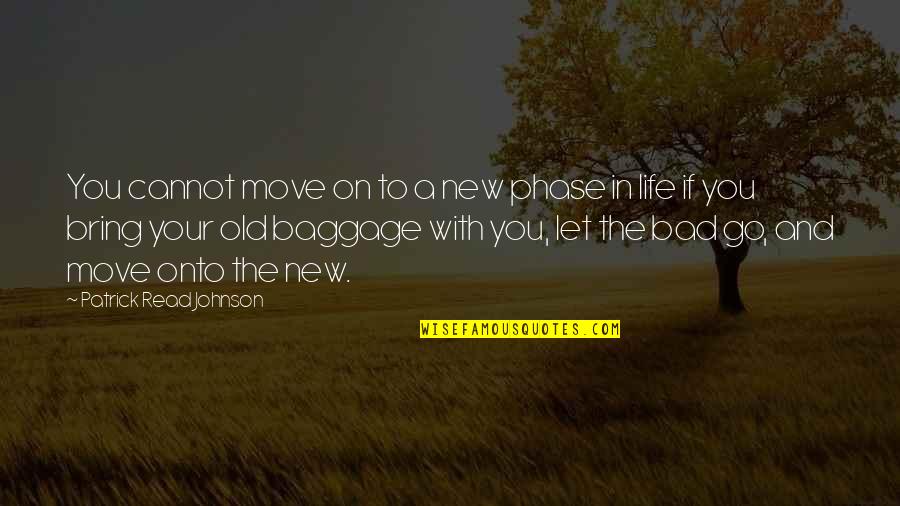 You cannot move on to a new phase in life if you bring your old baggage with you, let the bad go, and move onto the new.
—
Patrick Read Johnson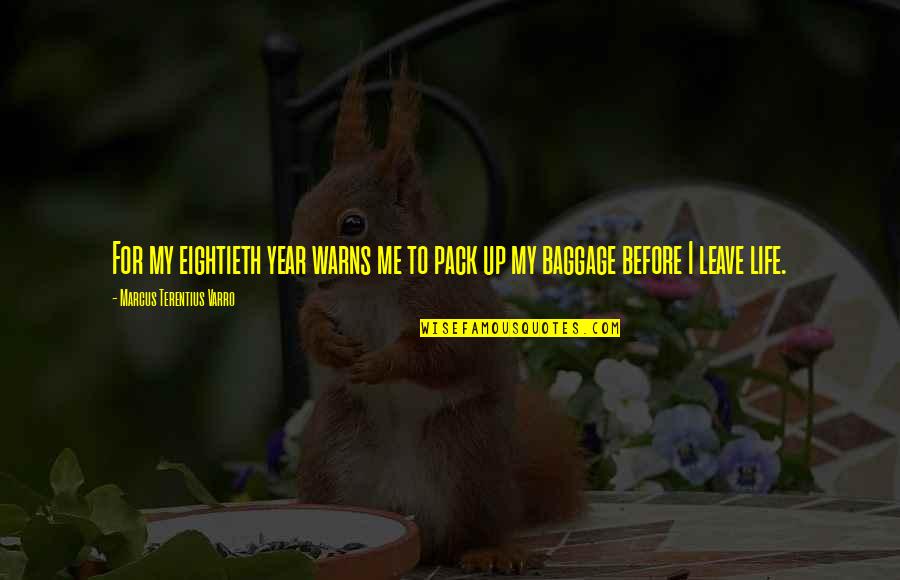 For my eightieth year warns me to pack up my baggage before I leave life.
—
Marcus Terentius Varro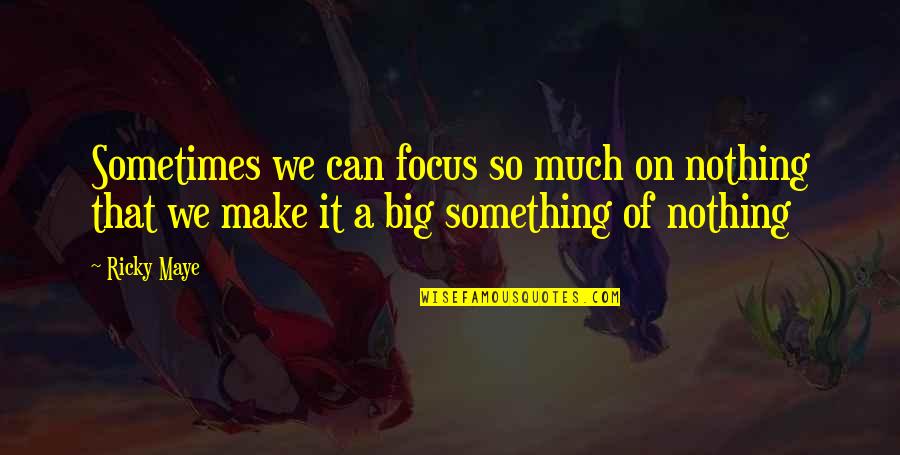 Sometimes we can focus so much on nothing that we make it a big something of nothing
—
Ricky Maye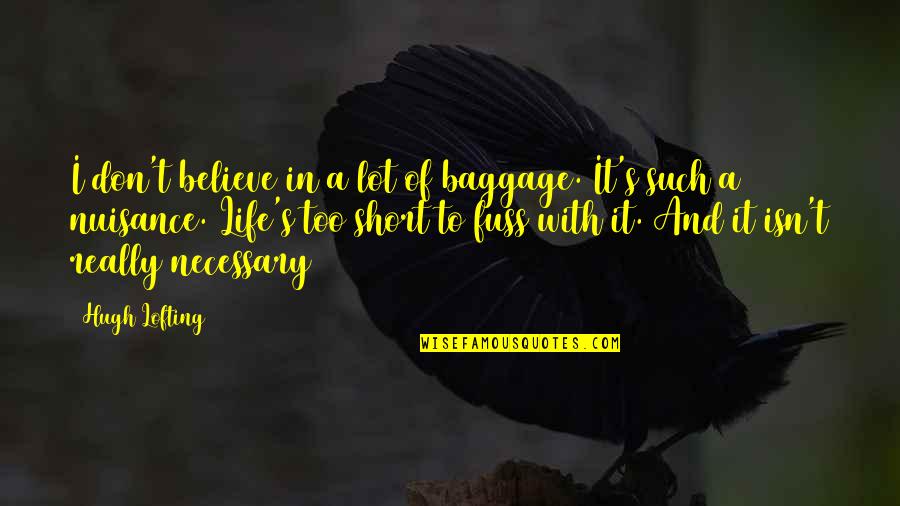 I don't believe in a lot of baggage. It's such a nuisance. Life's too short to fuss with it. And it isn't really necessary
—
Hugh Lofting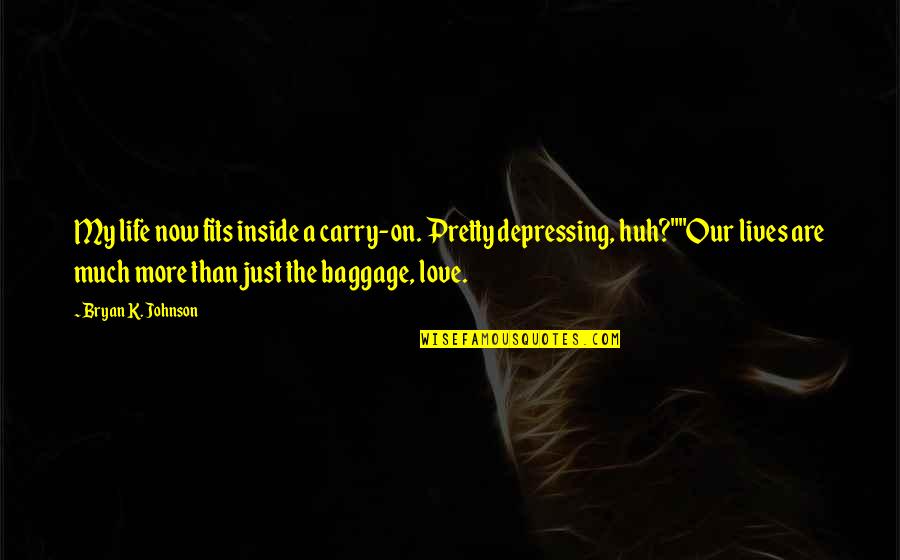 My life now fits inside a carry-on. Pretty depressing, huh?"
"Our lives are much more than just the baggage, love.
—
Bryan K. Johnson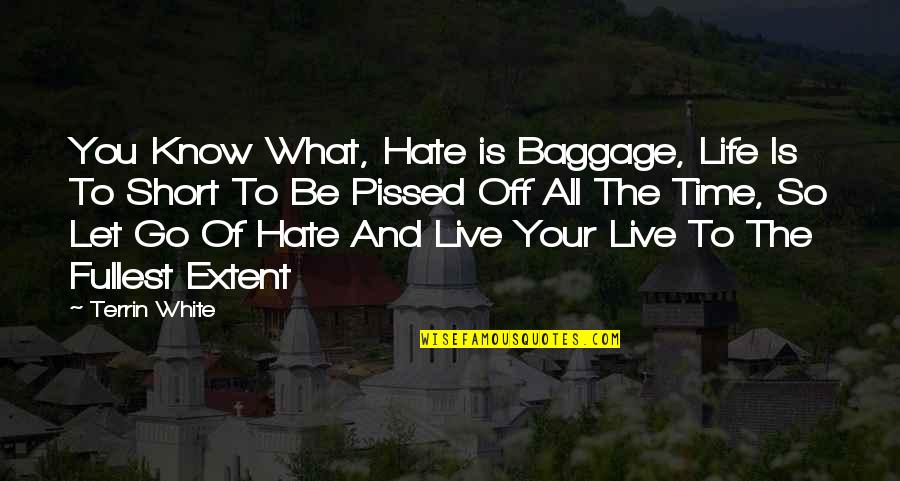 You Know What, Hate is Baggage, Life Is To Short To Be Pissed Off All The Time, So Let Go Of Hate And Live Your Live To The Fullest Extent
—
Terrin White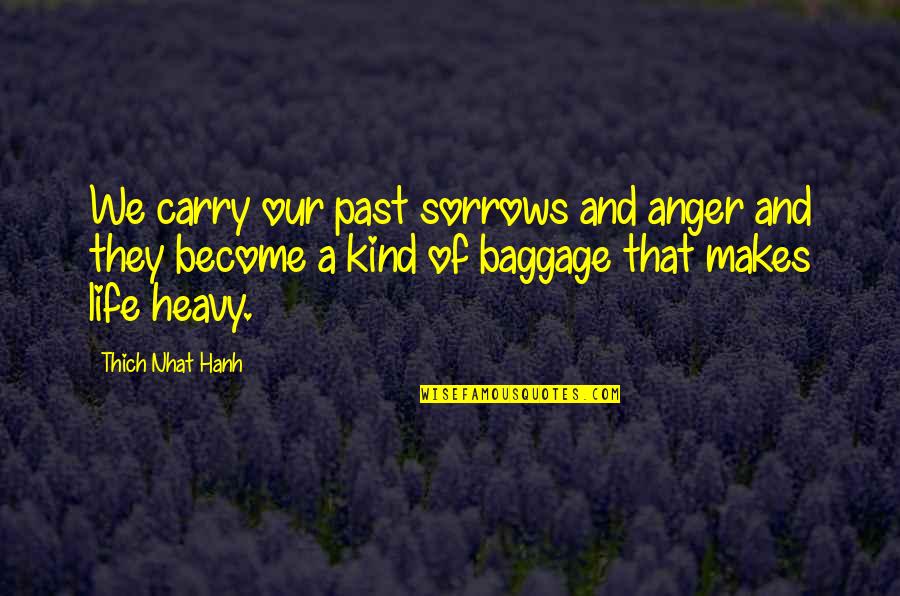 We carry our past sorrows and anger and they become a kind of baggage that makes life heavy.
—
Thich Nhat Hanh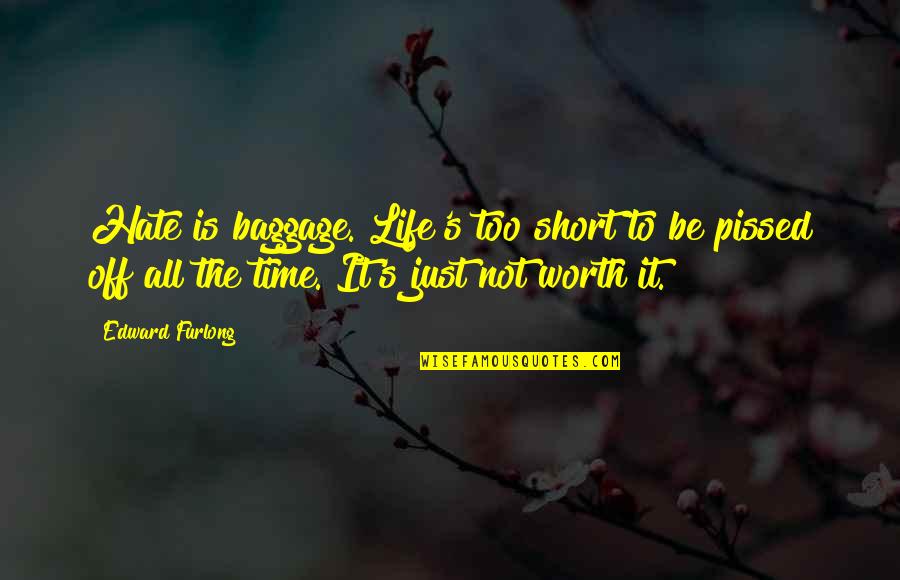 Hate is baggage. Life's too short to be pissed off all the time. It's just not worth it. —
Edward Furlong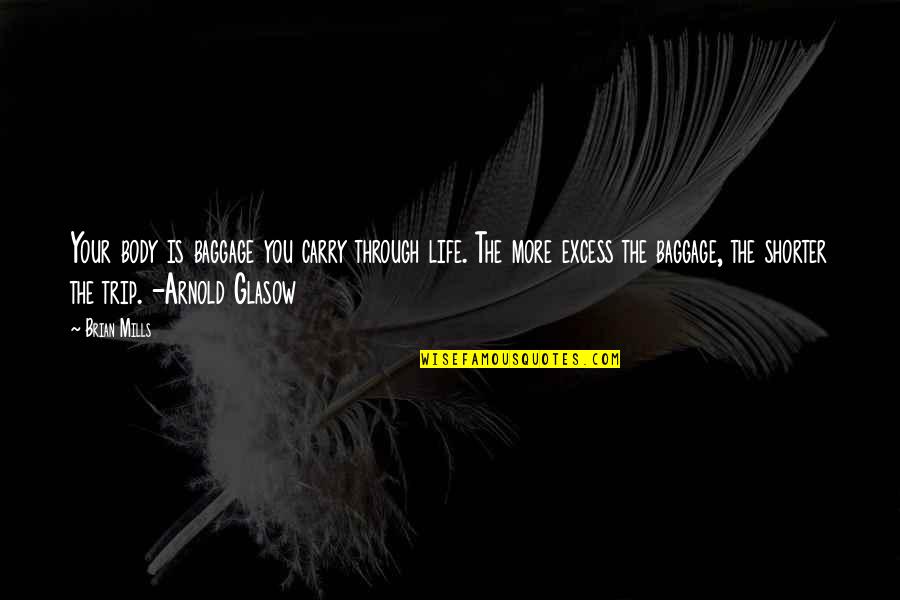 Your body is baggage you carry through life. The more excess the baggage, the shorter the trip. -Arnold Glasow —
Brian Mills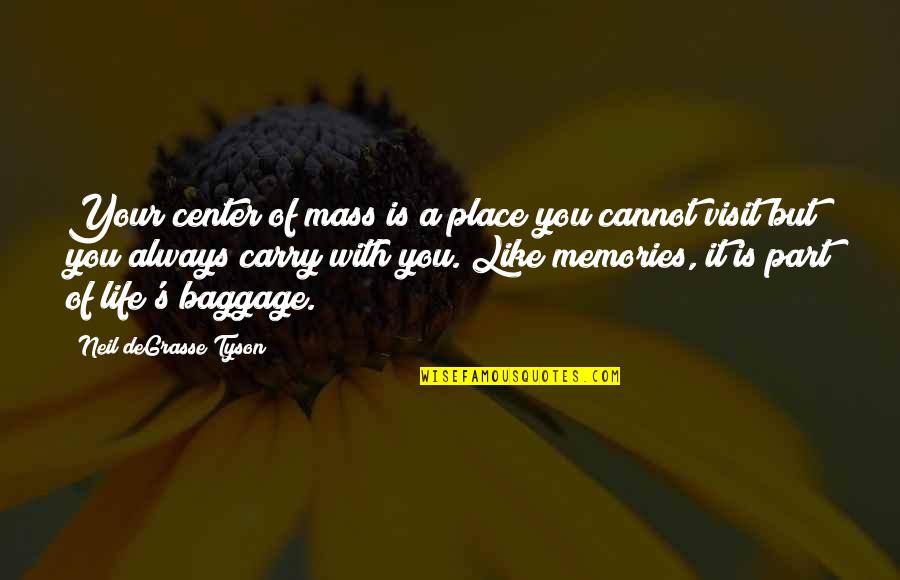 Your center of mass is a place you cannot visit but you always carry with you. Like memories, it is part of life's baggage. —
Neil DeGrasse Tyson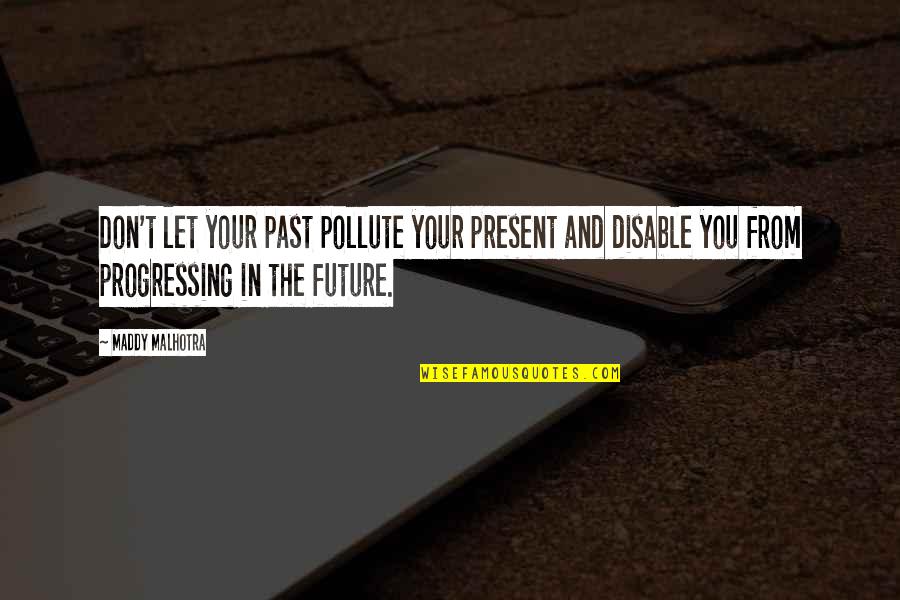 Don't let your past pollute your present and disable you from progressing in the future. —
Maddy Malhotra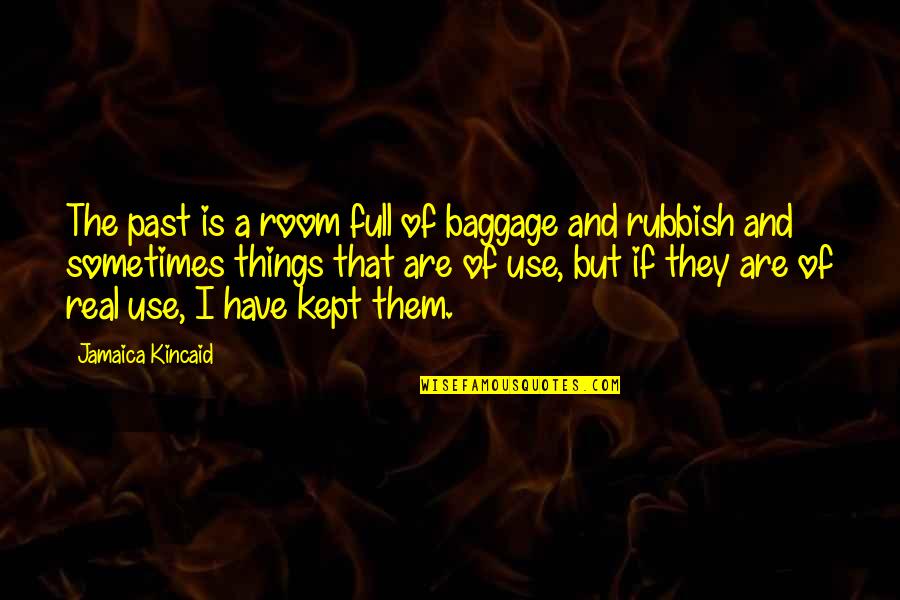 The past is a room full of baggage and rubbish and sometimes things that are of use, but if they are of real use, I have kept them. —
Jamaica Kincaid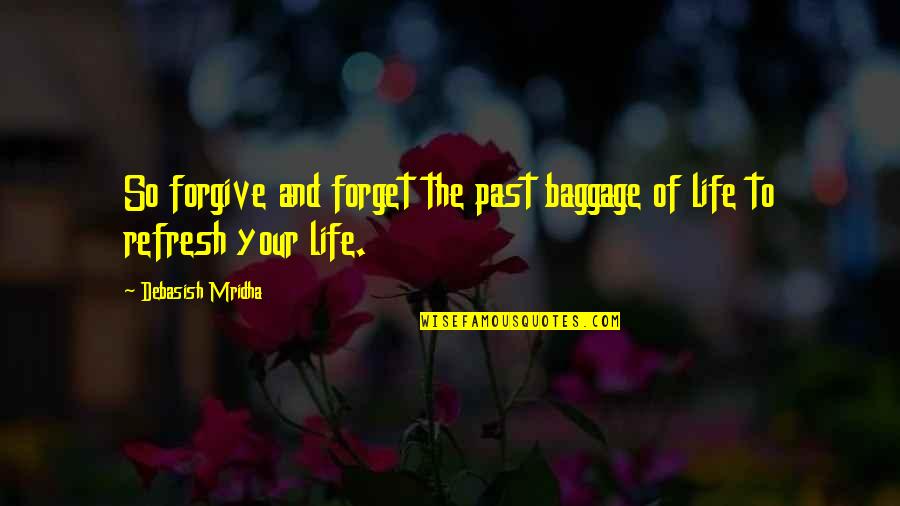 So forgive and forget the past baggage of life to refresh your life. —
Debasish Mridha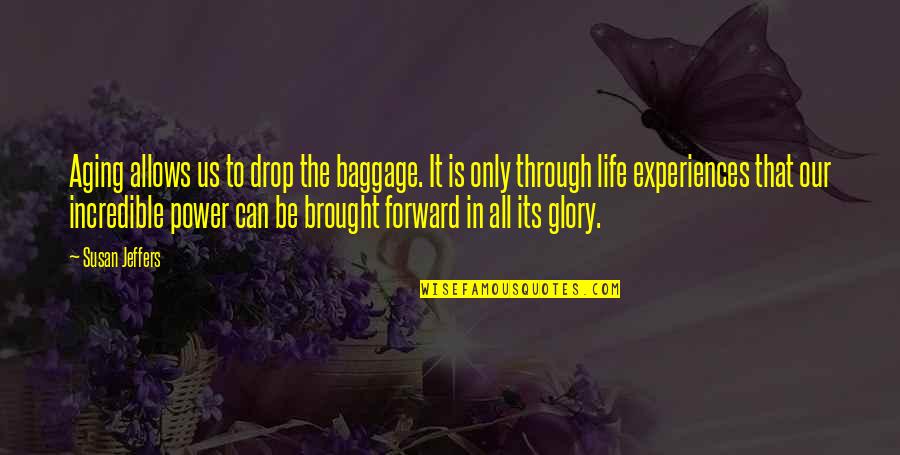 Aging allows us to drop the baggage. It is only through life experiences that our incredible power can be brought forward in all its glory. —
Susan Jeffers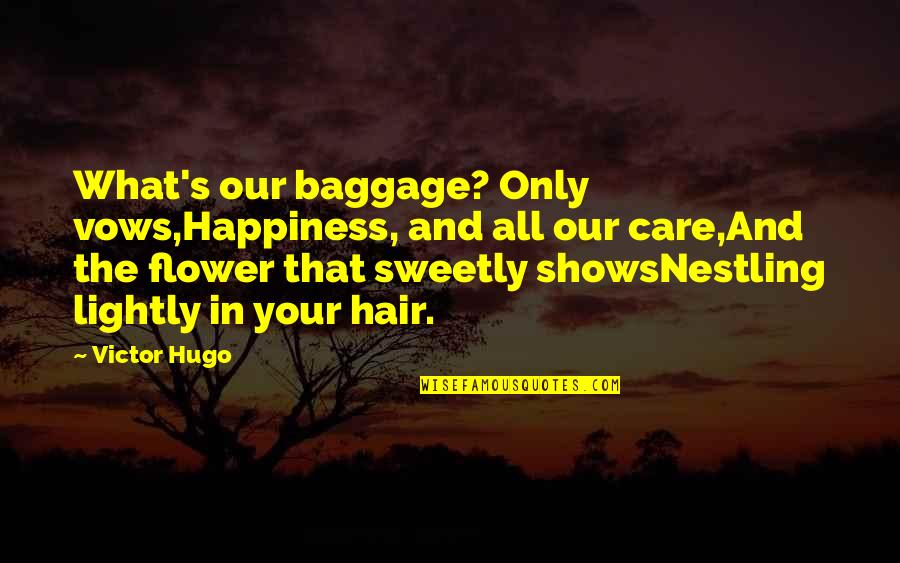 What's our baggage? Only vows,
Happiness, and all our care,
And the flower that sweetly shows
Nestling lightly in your hair. —
Victor Hugo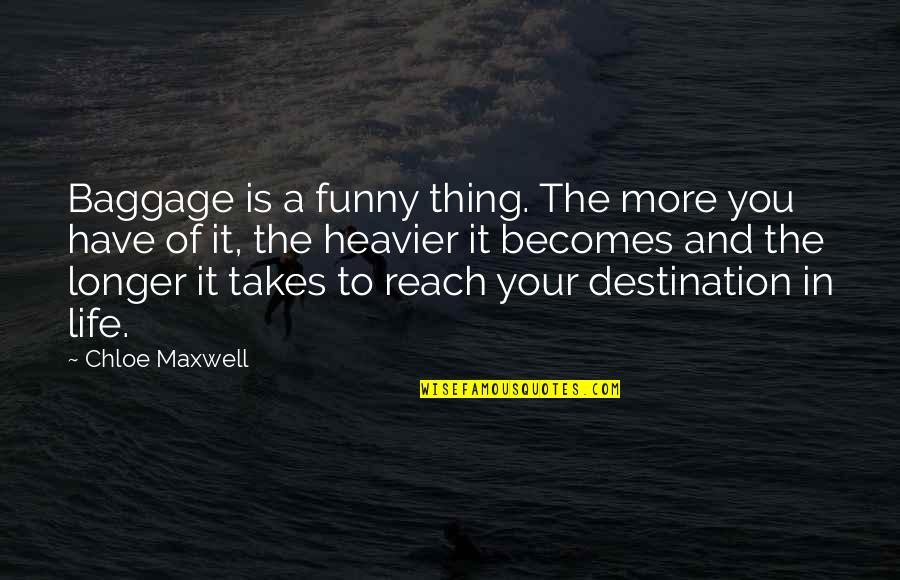 Baggage is a funny thing. The more you have of it, the heavier it becomes and the longer it takes to reach your destination in life. —
Chloe Maxwell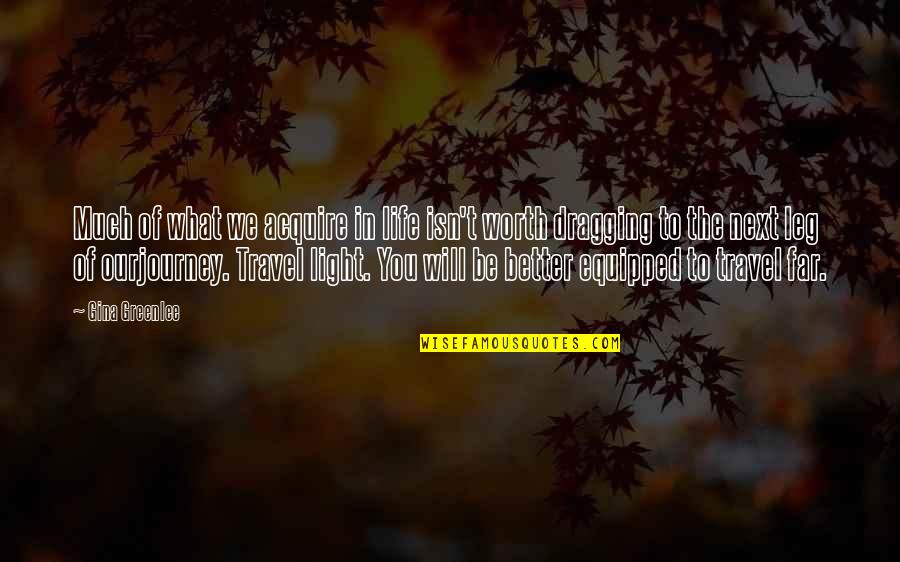 Much of what we acquire in life isn't worth dragging to the next leg of our
journey. Travel light. You will be better equipped to travel far. —
Gina Greenlee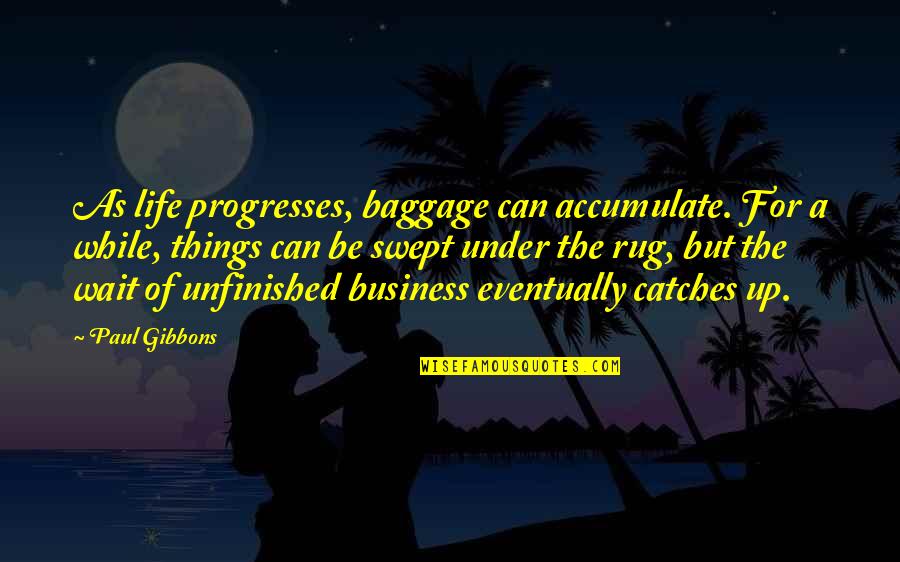 As life progresses, baggage can accumulate. For a while, things can be swept under the rug, but the wait of unfinished business eventually catches up. —
Paul Gibbons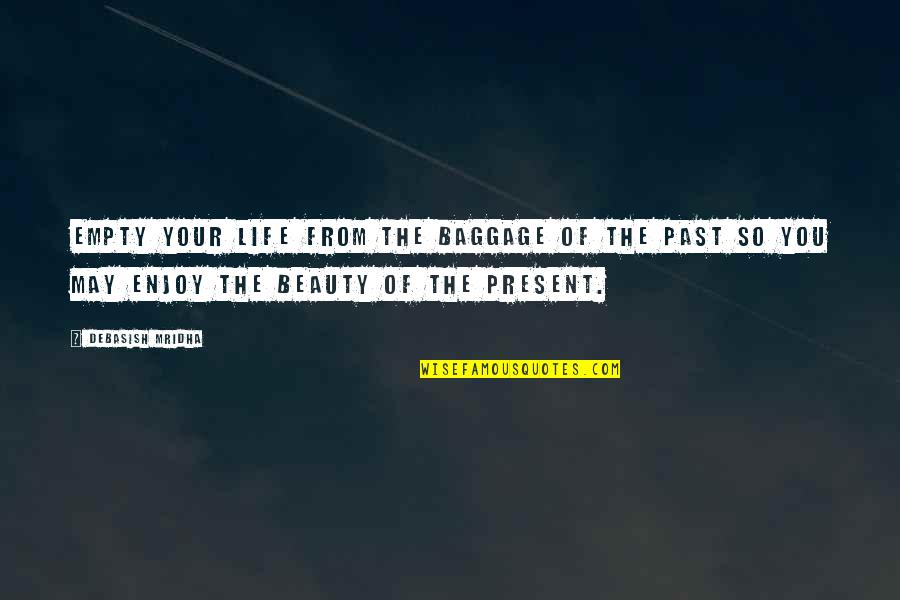 Empty your life from the baggage of the past so you may enjoy the beauty of the present. —
Debasish Mridha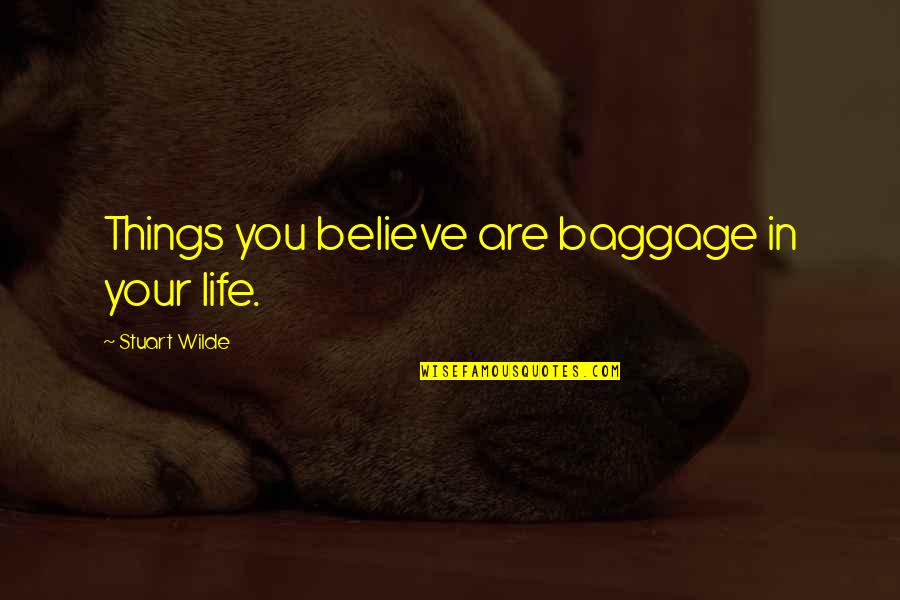 Things you believe are baggage in your life. —
Stuart Wilde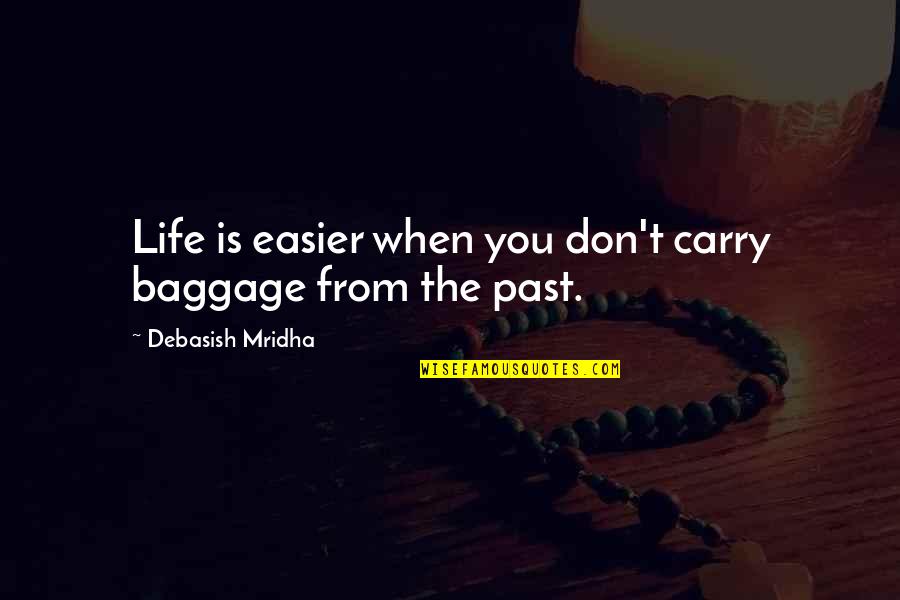 Life is easier when you don't carry baggage from the past. —
Debasish Mridha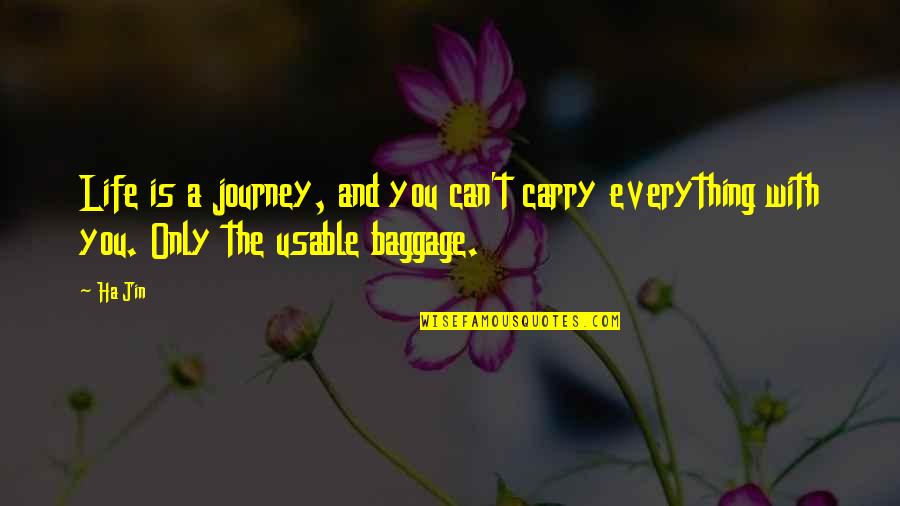 Life is a journey, and you can't carry everything with you. Only the usable baggage. —
Ha Jin
Simplicity is making the journey of this life with just baggage enough. —
Charles Dudley Warner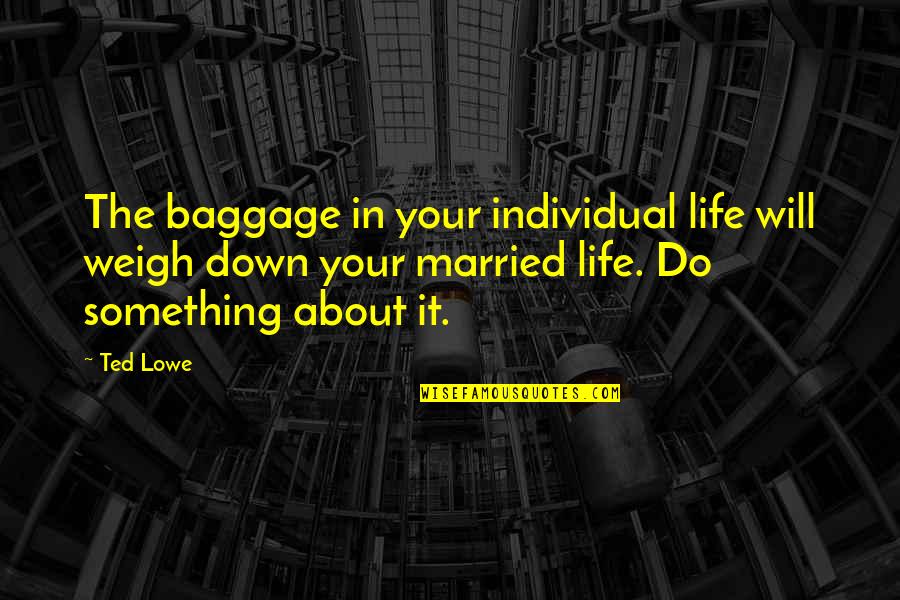 The baggage in your individual life will weigh down your married life. Do something about it. —
Ted Lowe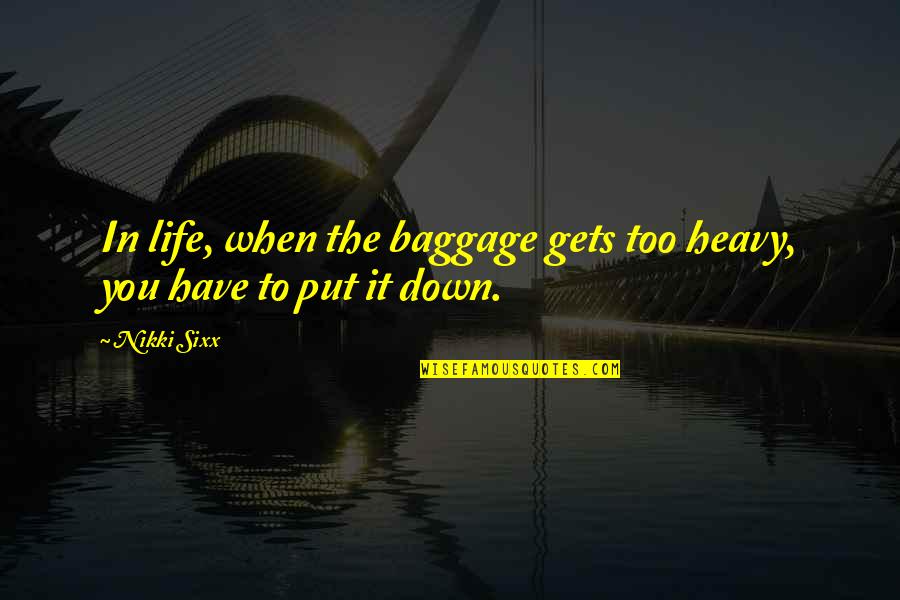 In life, when the baggage gets too heavy, you have to put it down. —
Nikki Sixx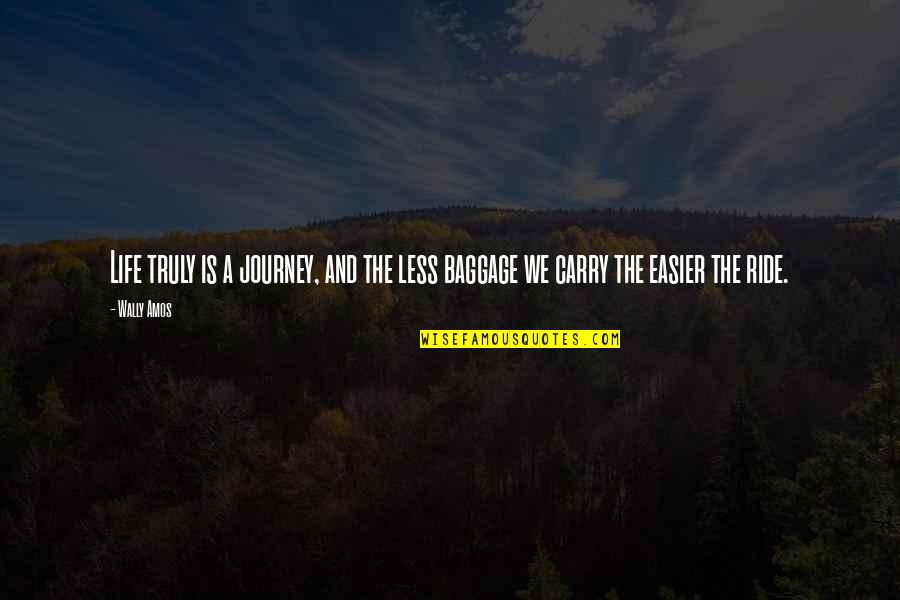 Life truly is a journey, and the less baggage we carry the easier the ride. —
Wally Amos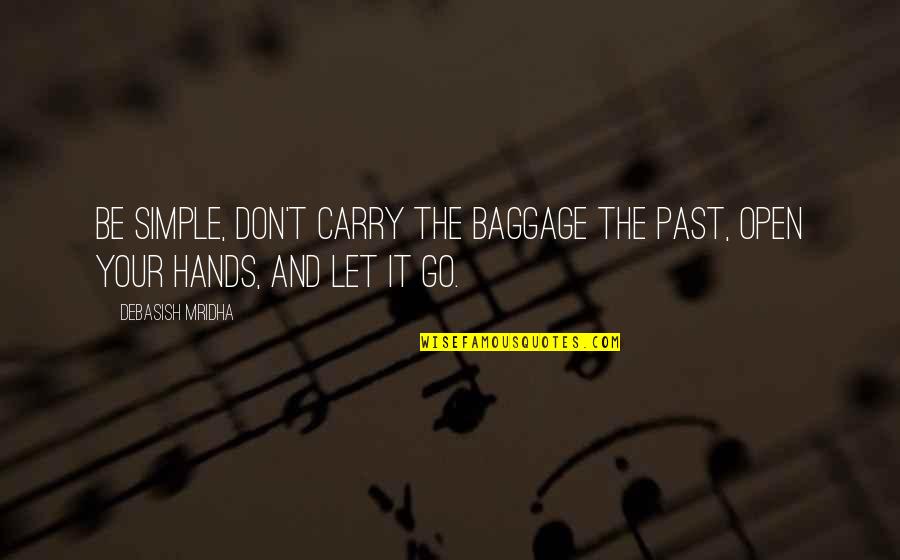 Be simple, don't carry the baggage the past, open your hands, and let it go. —
Debasish Mridha