No one can discover you until you do. Exploit your talents, skills and strengths and make the world sit up and take notice.
—
Rob Liano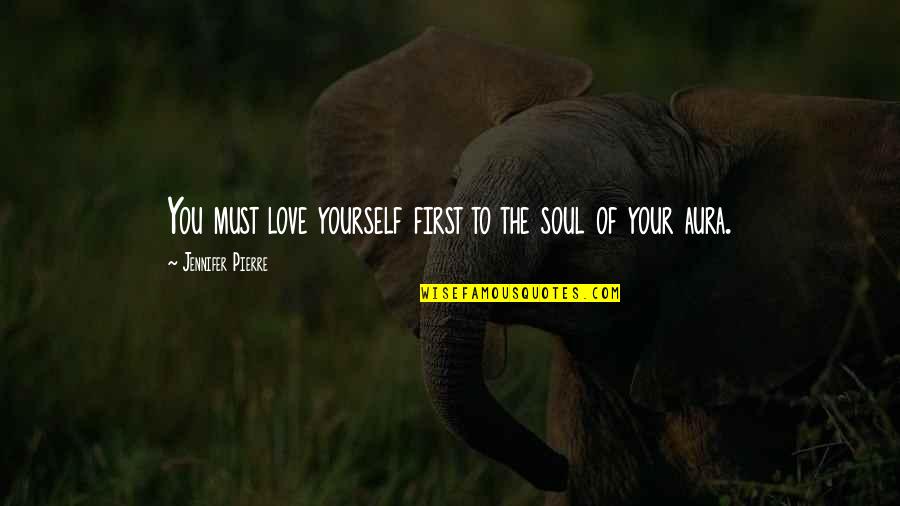 You must love yourself first to the soul of your aura.
—
Jennifer Pierre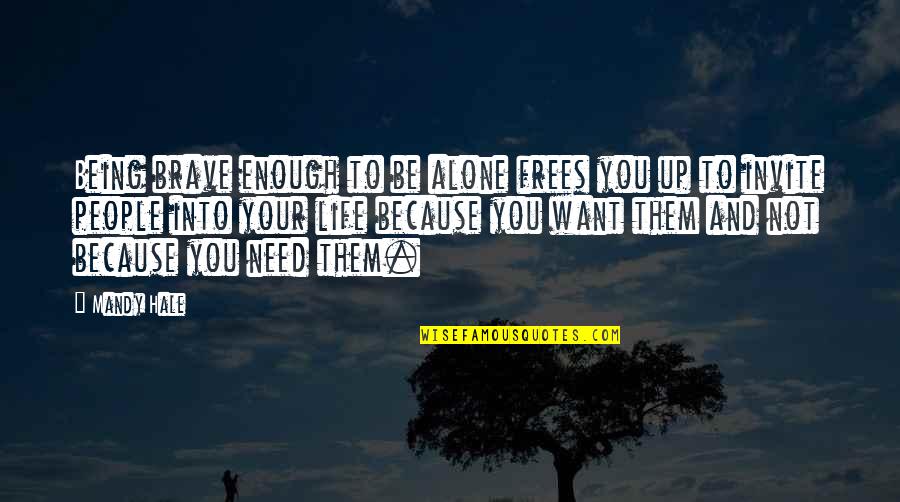 Being brave enough to be alone frees you up to invite people into your life because you want them and not because you need them.
—
Mandy Hale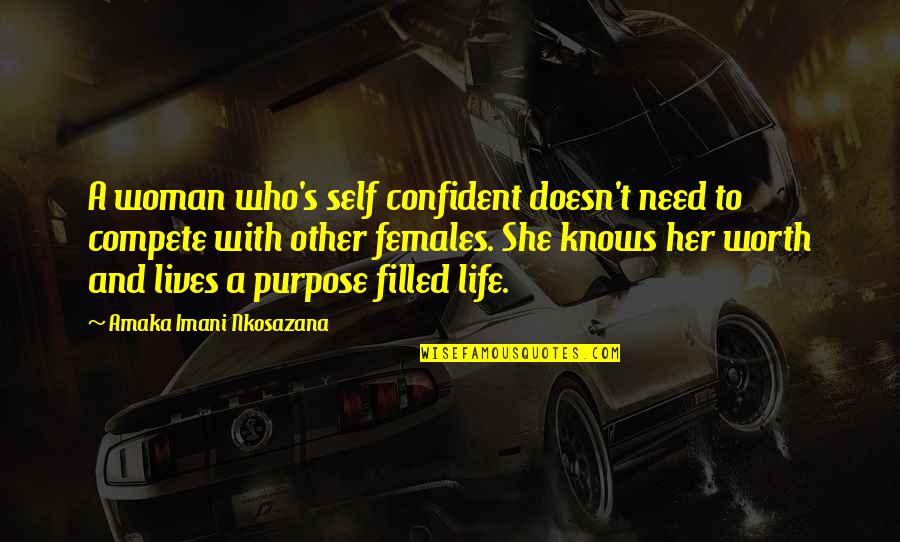 A woman who's self confident doesn't need to compete with other females. She knows her worth and lives a purpose filled life.
—
Amaka Imani Nkosazana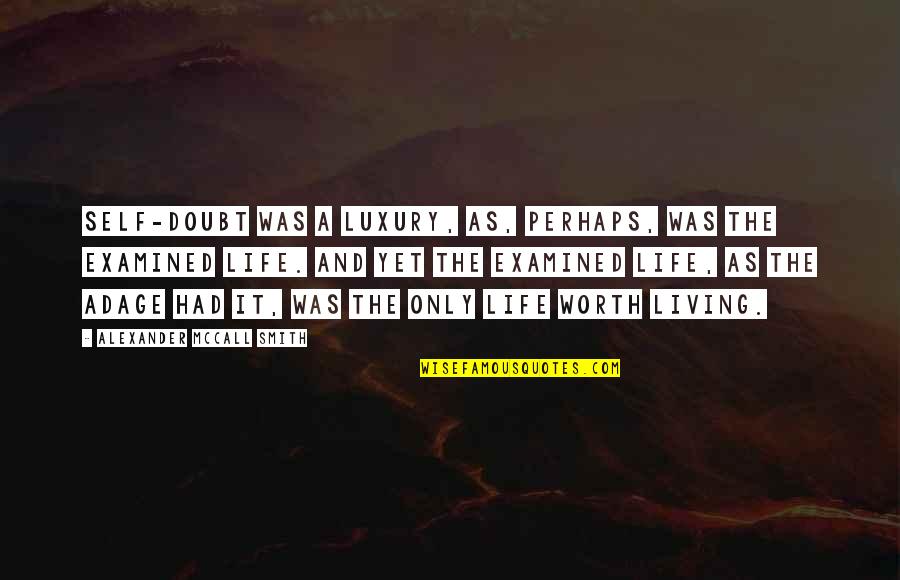 Self-doubt was a luxury, as, perhaps, was the examined life. And yet the examined life, as the adage had it, was the only life worth living.
—
Alexander McCall Smith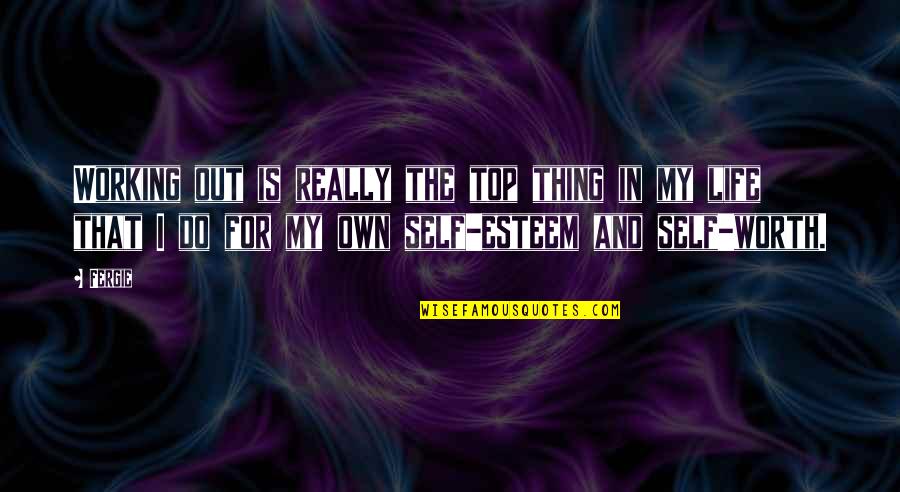 Working out is really the top thing in my life that I do for my own self-esteem and self-worth.
—
Fergie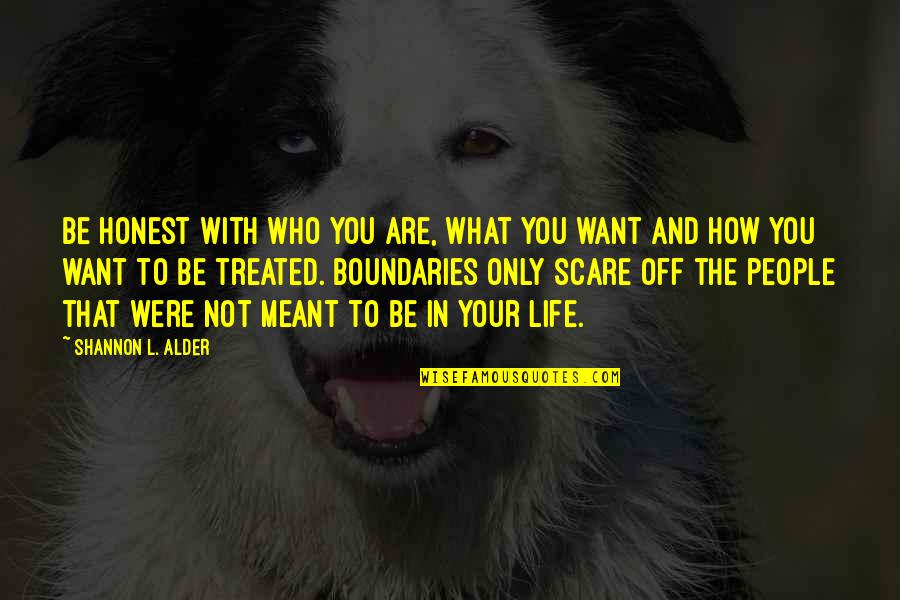 Be honest with who you are, what you want and how you want to be treated. Boundaries only scare off the people that were not meant to be in your life.
—
Shannon L. Alder
Steel identifies what he calls two faulty believes: first, that life should be easy, and second, that our self-worth is dependent on our success.
—
Daniel J. Levitin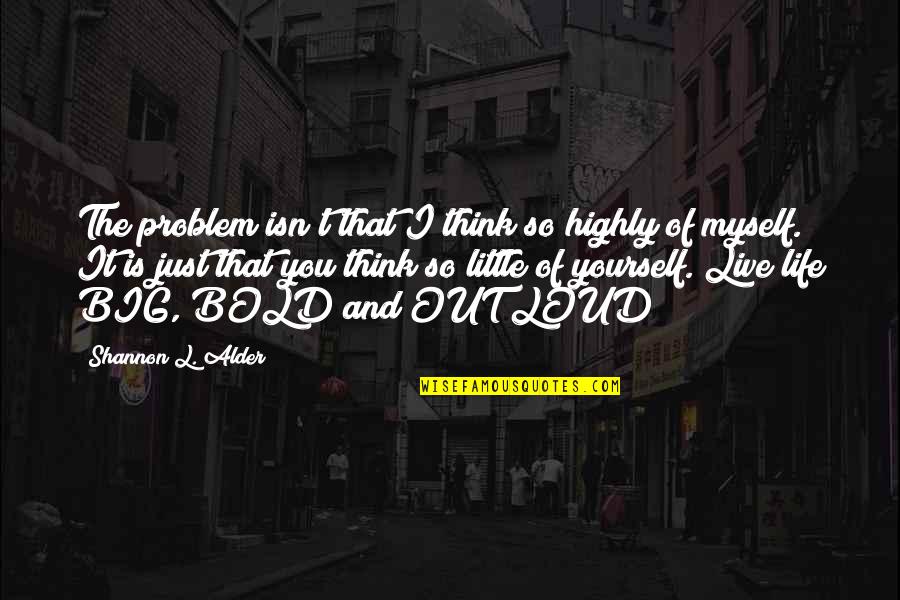 The problem isn't that I think so highly of myself. It is just that you think so little of yourself. Live life BIG, BOLD and OUT LOUD! —
Shannon L. Alder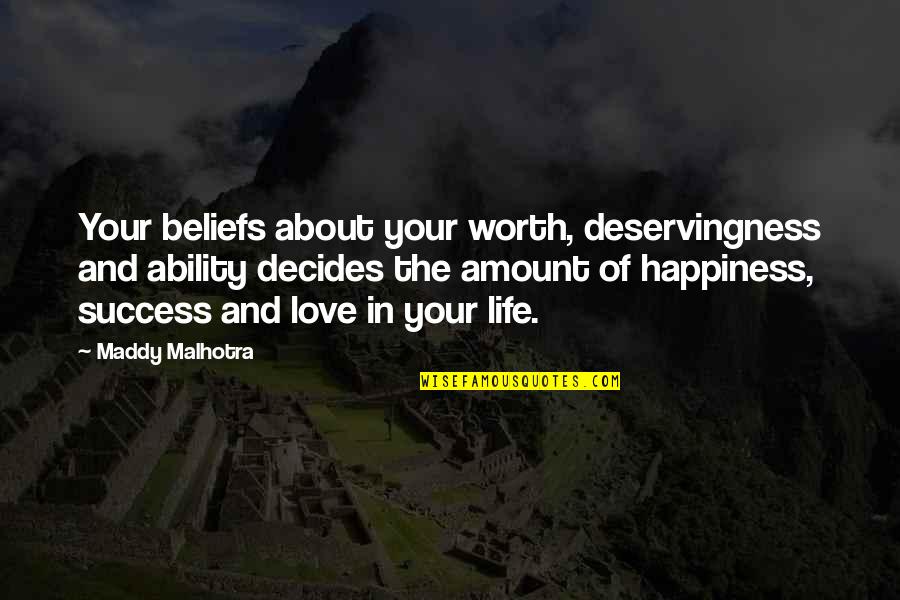 Your beliefs about your worth, deservingness and ability decides the amount of happiness, success and love in your life. —
Maddy Malhotra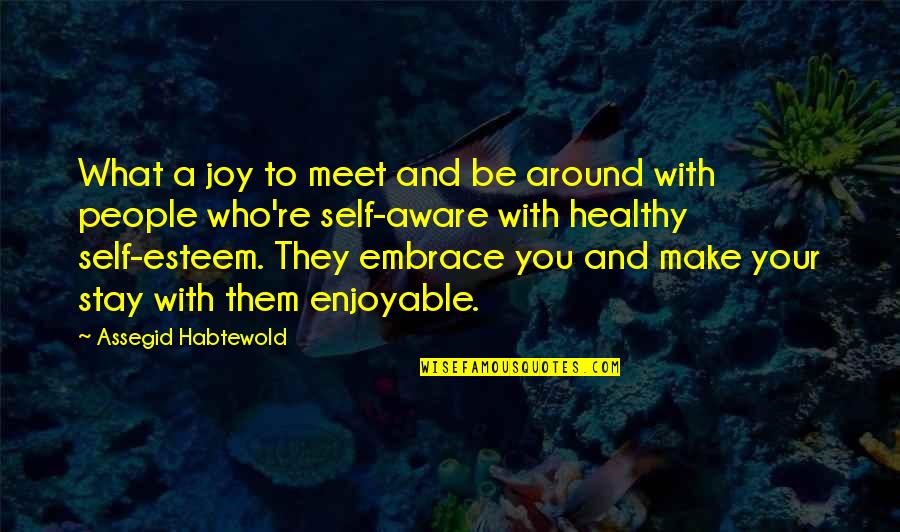 What a joy to meet and be around with people who're self-aware with healthy self-esteem. They embrace you and make your stay with them enjoyable. —
Assegid Habtewold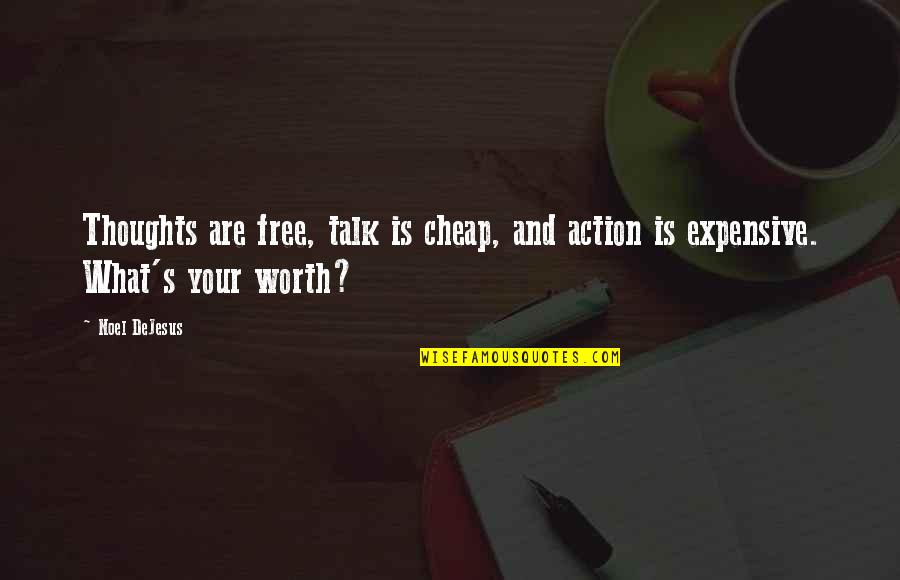 Thoughts are free, talk is cheap, and action is expensive. What's your worth? —
Noel DeJesus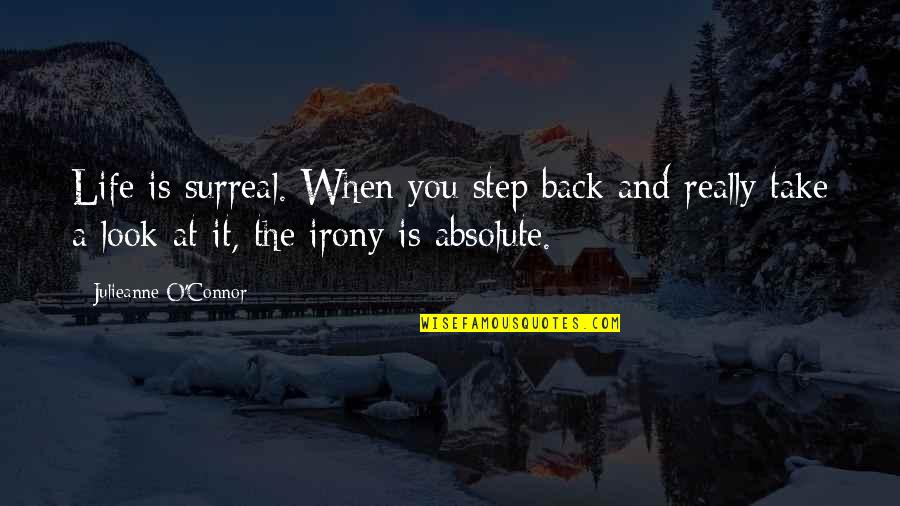 Life is surreal. When you step back and really take a look at it, the irony is absolute. —
Julieanne O'Connor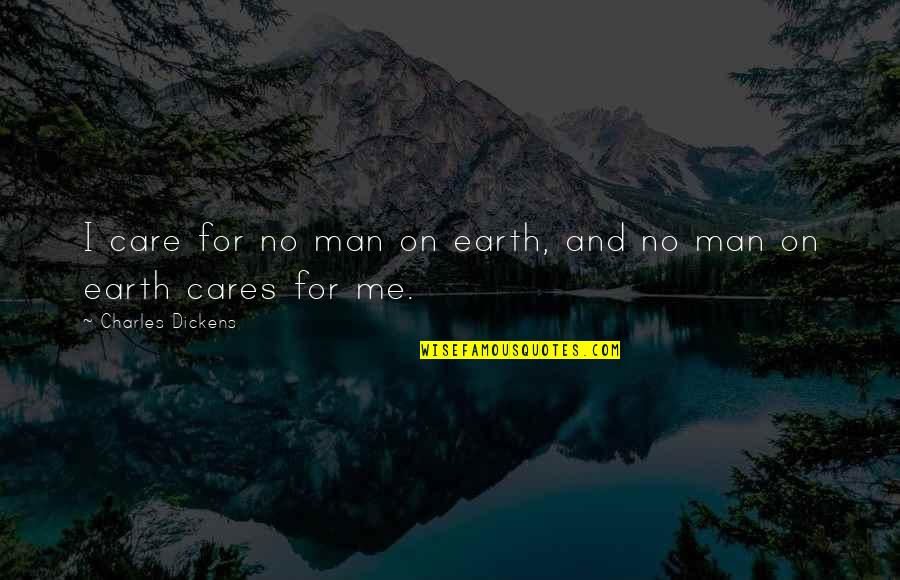 I care for no man on earth, and no man on earth cares for me. —
Charles Dickens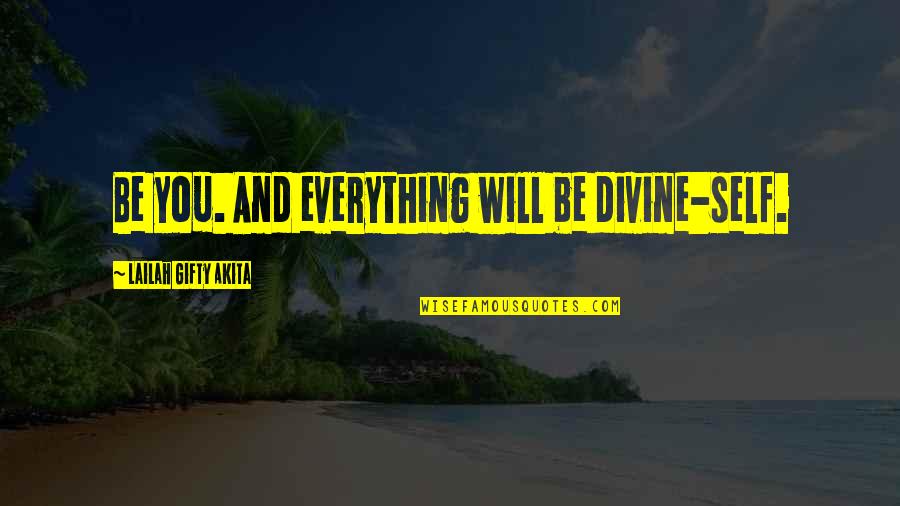 Be you. And everything will be divine-self. —
Lailah Gifty Akita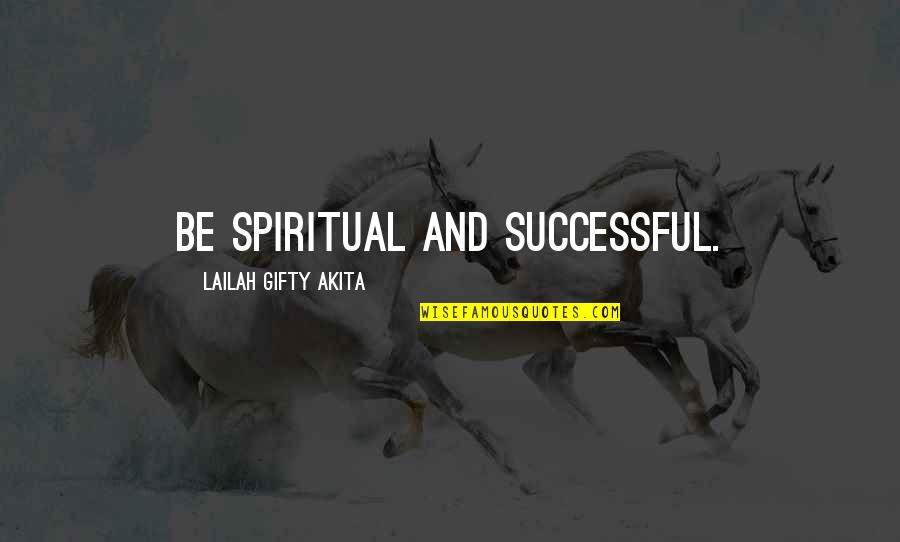 Be spiritual and successful. —
Lailah Gifty Akita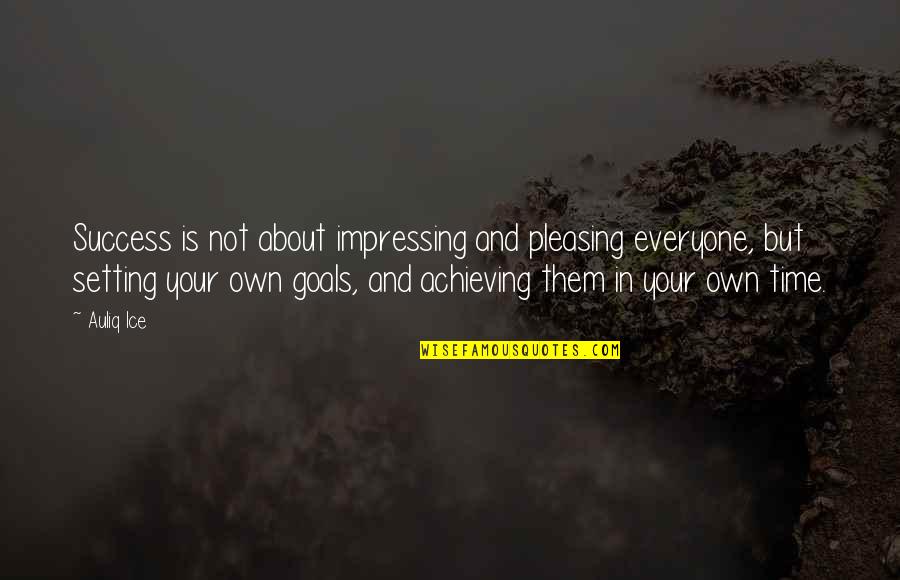 Success is not about impressing and pleasing everyone, but setting your own goals, and achieving them in your own time. —
Auliq Ice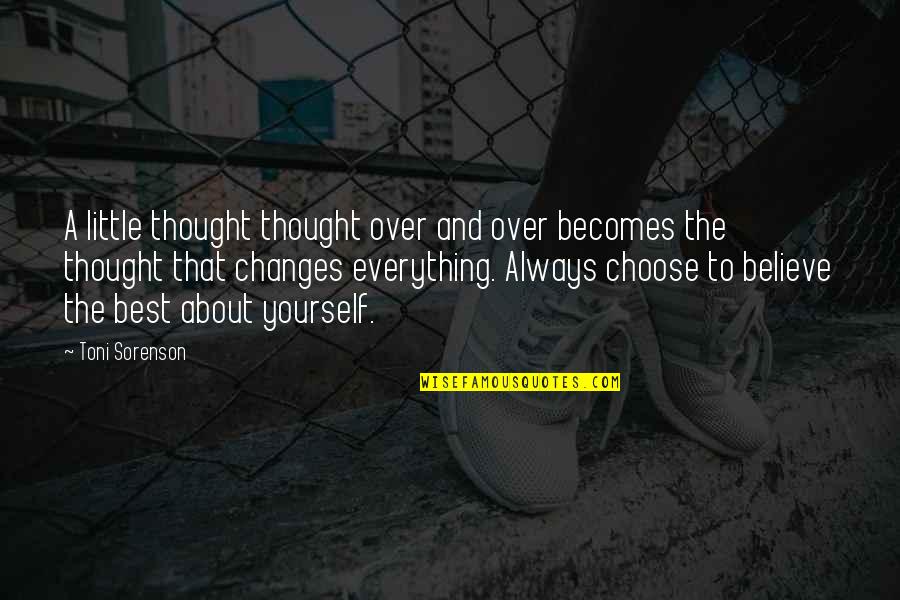 A little thought thought over and over becomes the thought that changes everything. Always choose to believe the best about yourself. —
Toni Sorenson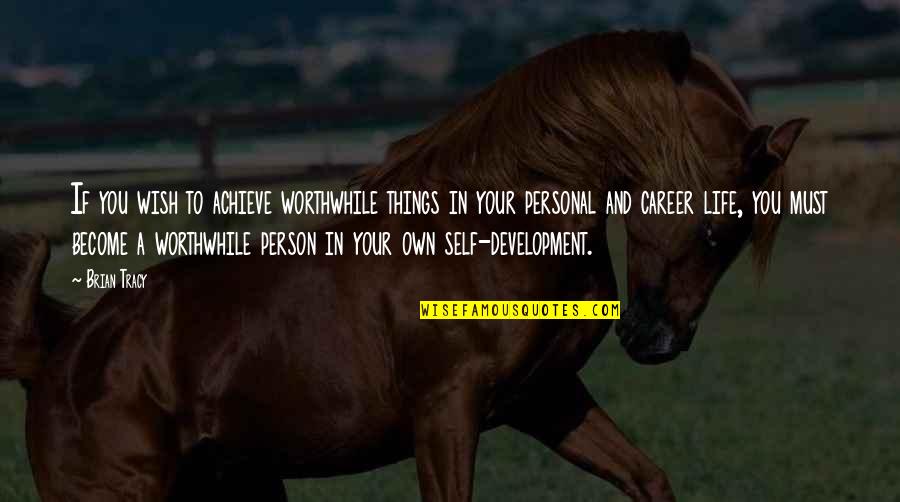 If you wish to achieve worthwhile things in your personal and career life, you must become a worthwhile person in your own self-development. —
Brian Tracy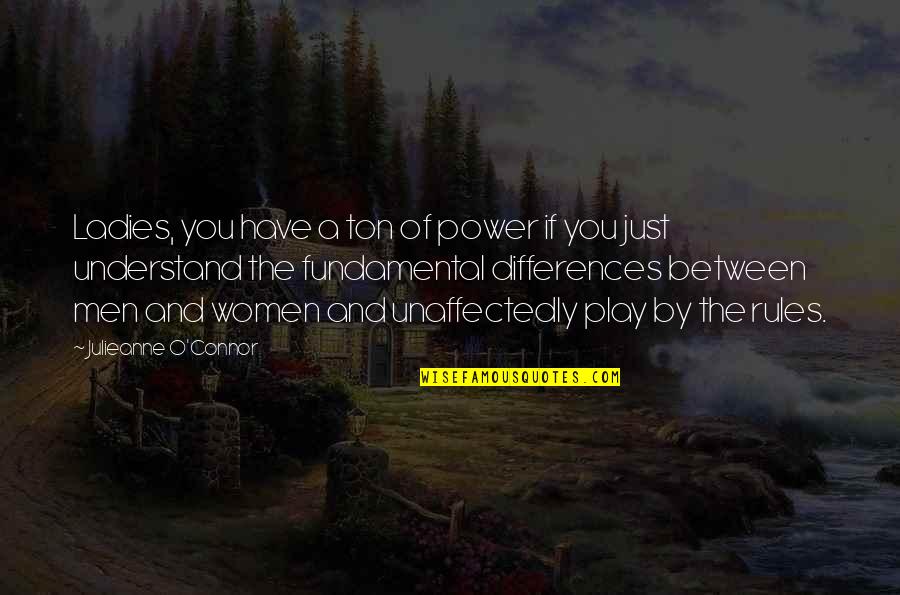 Ladies, you have a ton of power if you just understand the fundamental differences between men and women and unaffectedly play by the rules. —
Julieanne O'Connor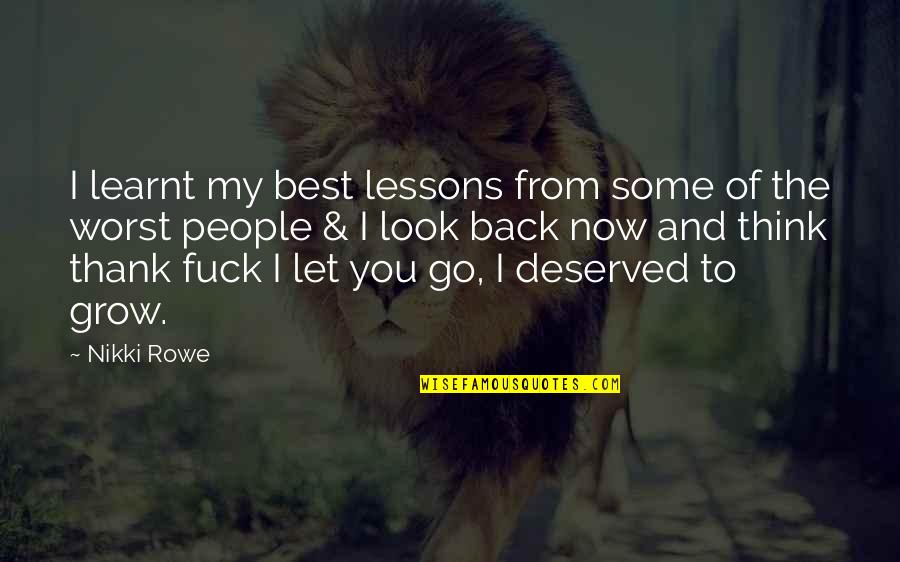 I learnt my best lessons from some of the worst people & I look back now and think thank fuck I let you go, I deserved to grow. —
Nikki Rowe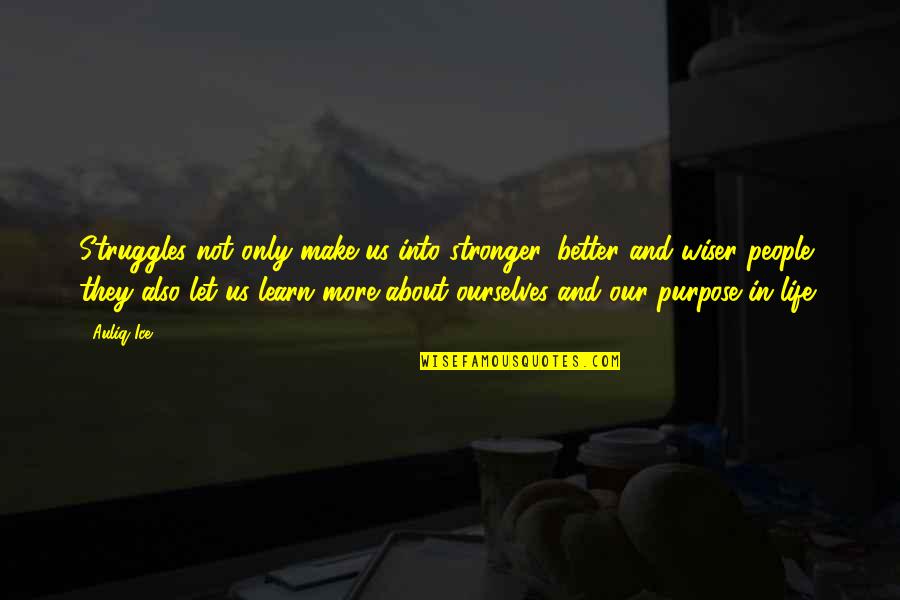 Struggles not only make us into stronger, better and wiser people, they also let us learn more about ourselves and our purpose in life. —
Auliq Ice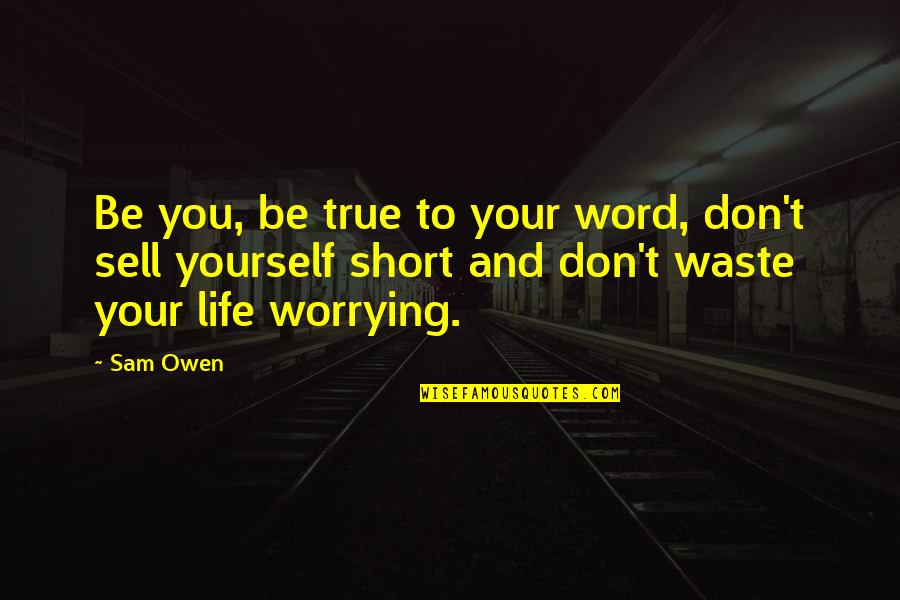 Be you, be true to your word, don't sell yourself short and don't waste your life worrying. —
Sam Owen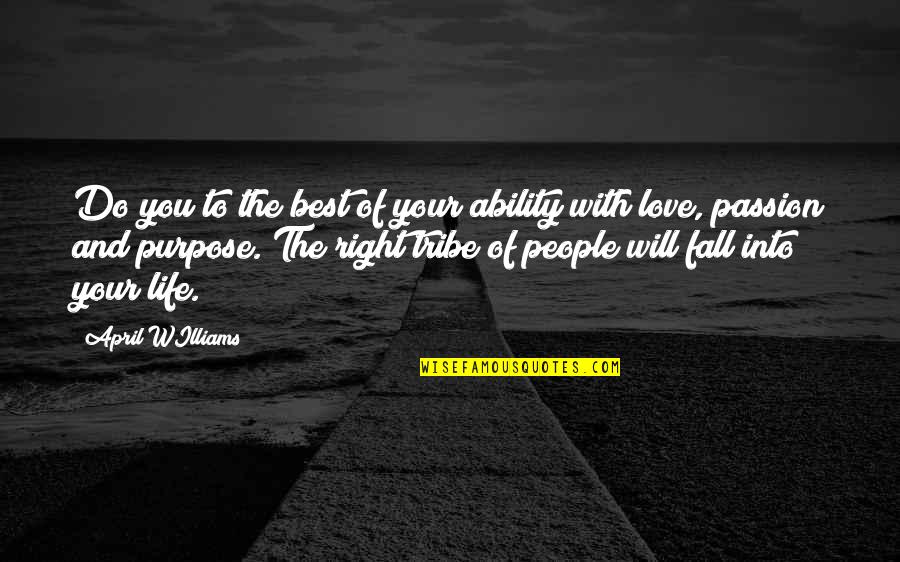 Do you to the best of your ability with love, passion and purpose. The right tribe of people will fall into your life. —
April WIlliams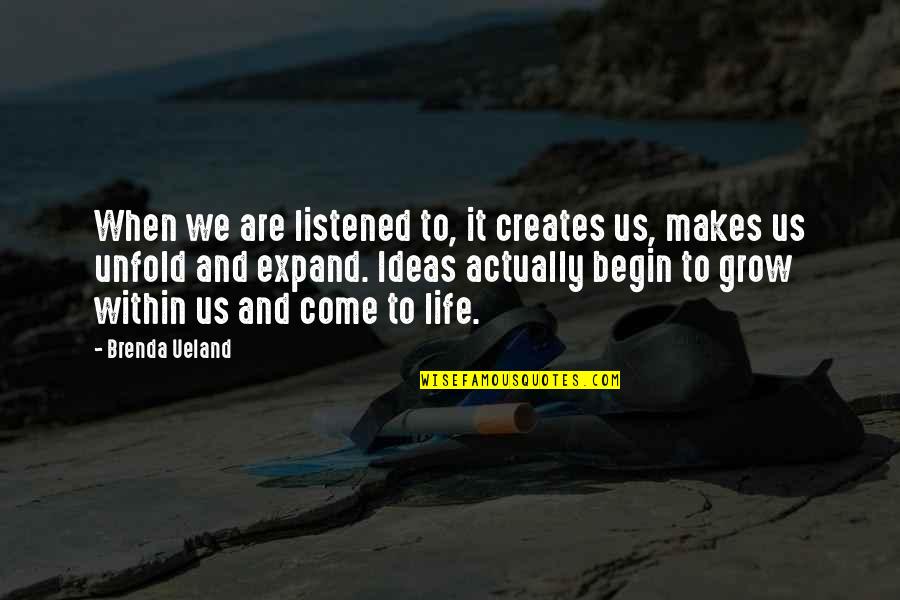 When we are listened to, it creates us, makes us unfold and expand. Ideas actually begin to grow within us and come to life. —
Brenda Ueland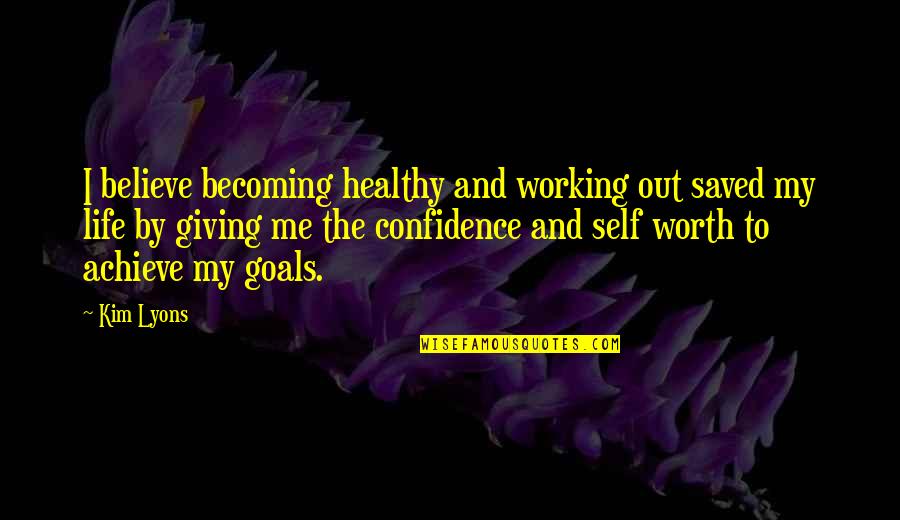 I believe becoming healthy and working out saved my life by giving me the confidence and self worth to achieve my goals. —
Kim Lyons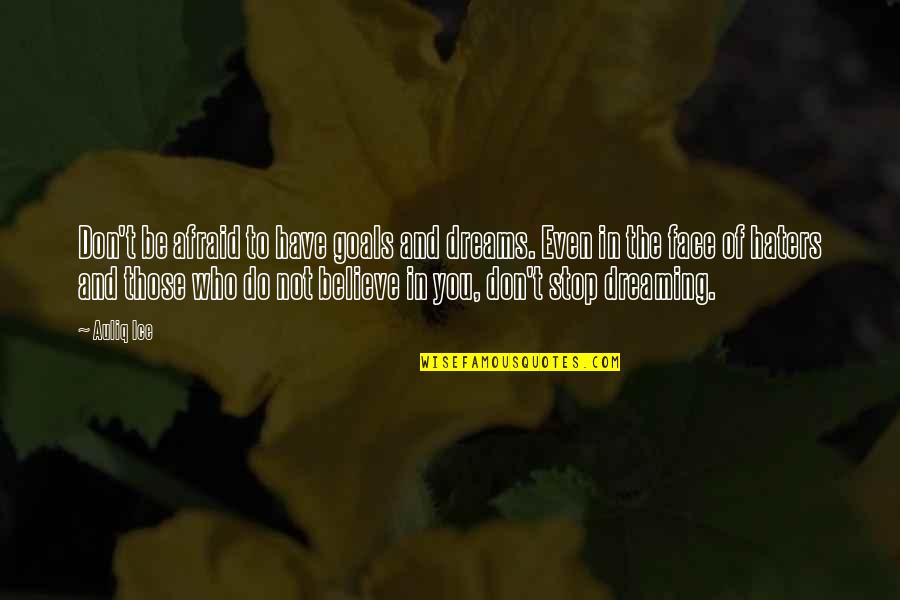 Don't be afraid to have goals and dreams. Even in the face of haters and those who do not believe in you, don't stop dreaming. —
Auliq Ice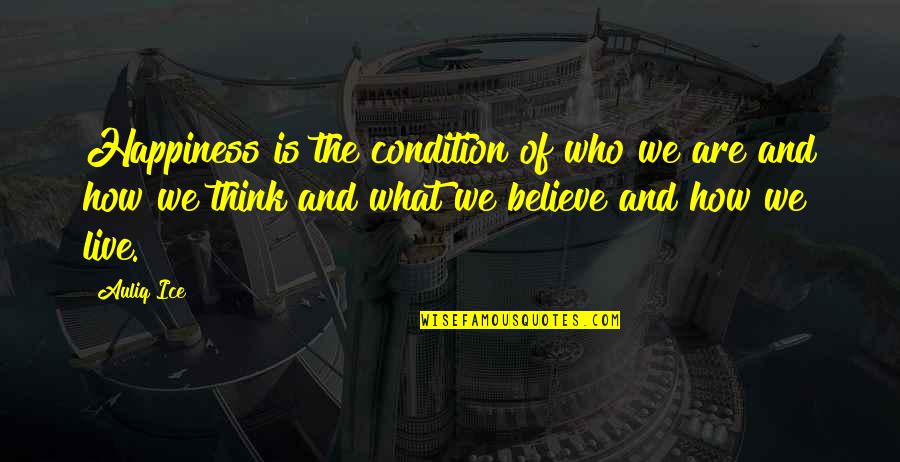 Happiness is the condition of who we are and how we think and what we believe and how we live. —
Auliq Ice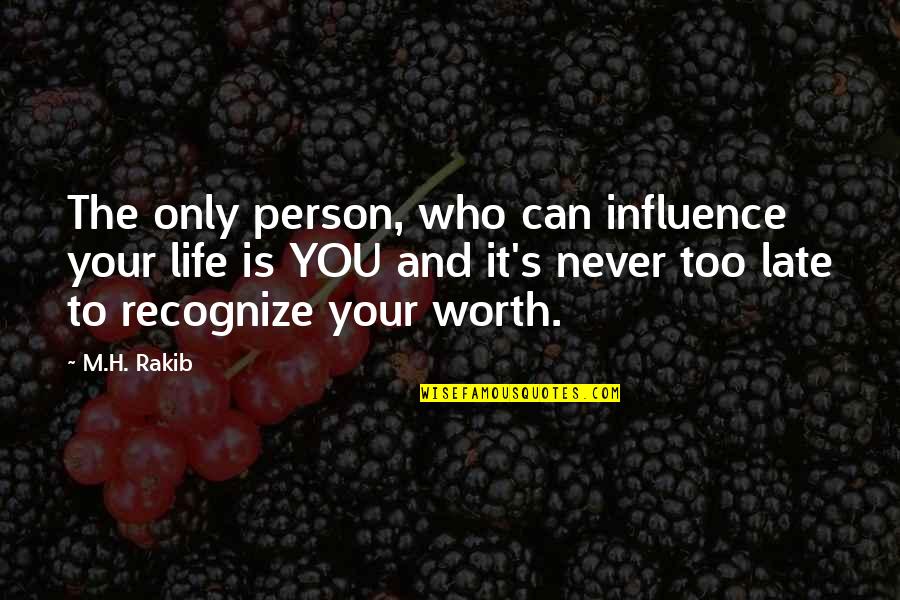 The only person, who can influence your life is YOU and it's never too late to recognize your worth. —
M.H. Rakib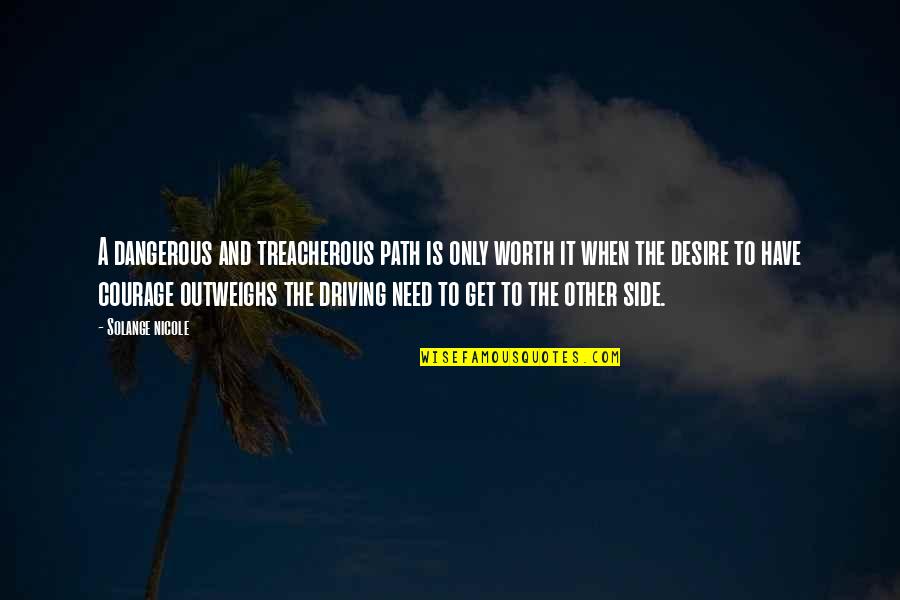 A dangerous and treacherous path is only worth it when the desire to have courage outweighs the driving need to get to the other side. —
Solange Nicole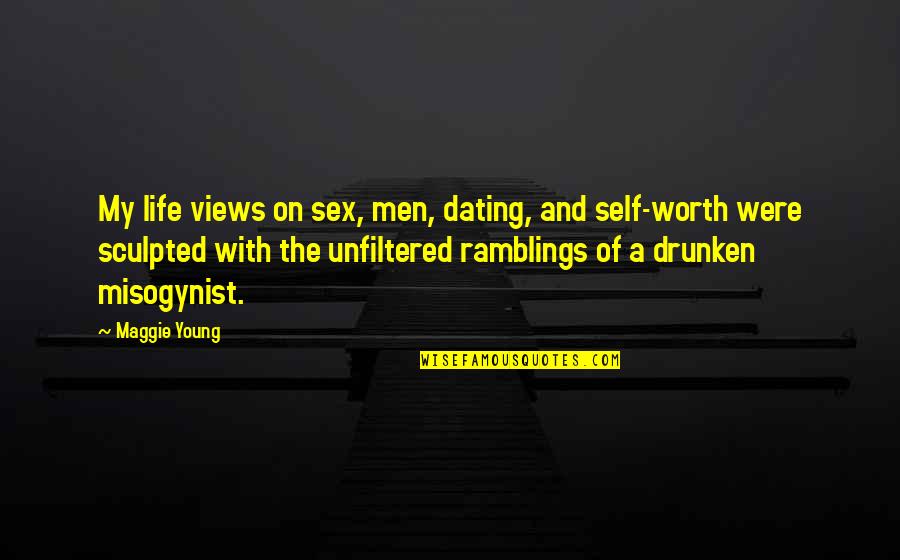 My life views on sex, men, dating, and self-worth were sculpted with the unfiltered ramblings of a drunken misogynist. —
Maggie Young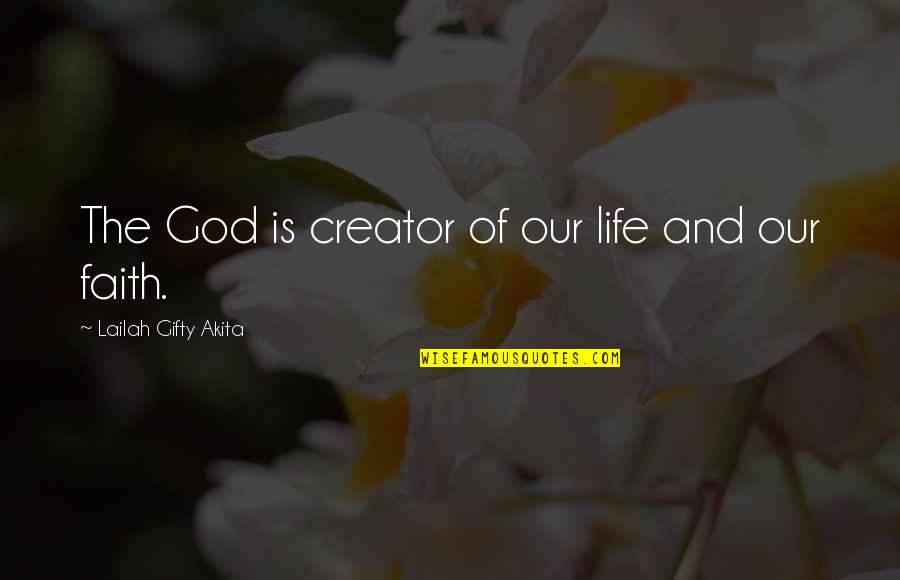 The God is creator of our life and our faith. —
Lailah Gifty Akita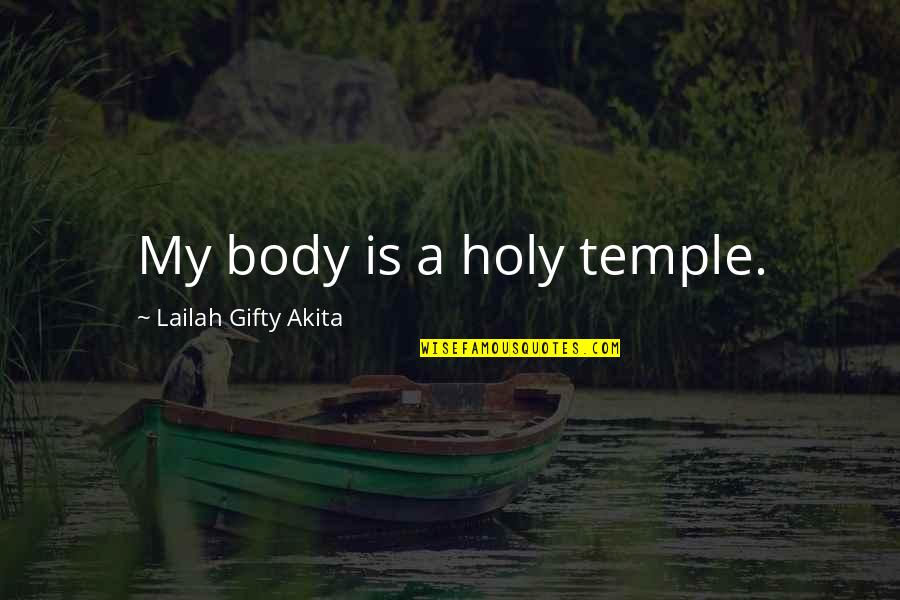 My body is a holy temple. —
Lailah Gifty Akita