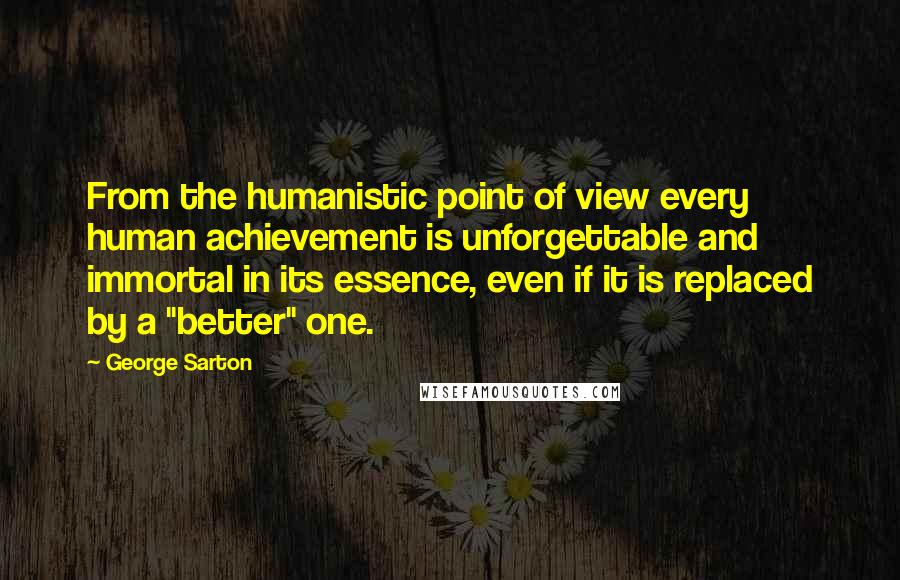 From the humanistic point of view every human achievement is unforgettable and immortal in its essence, even if it is replaced by a "better" one.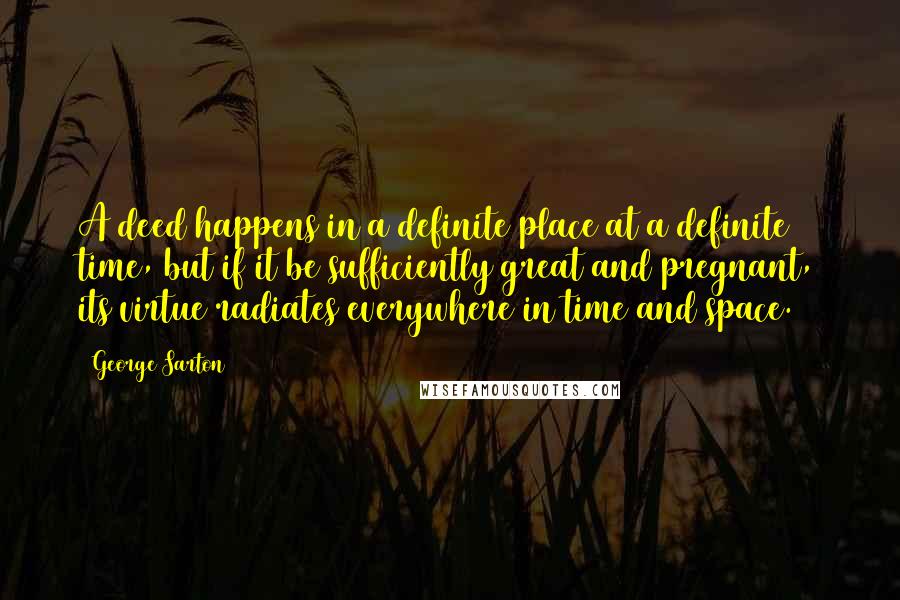 A deed happens in a definite place at a definite time, but if it be sufficiently great and pregnant, its virtue radiates everywhere in time and space.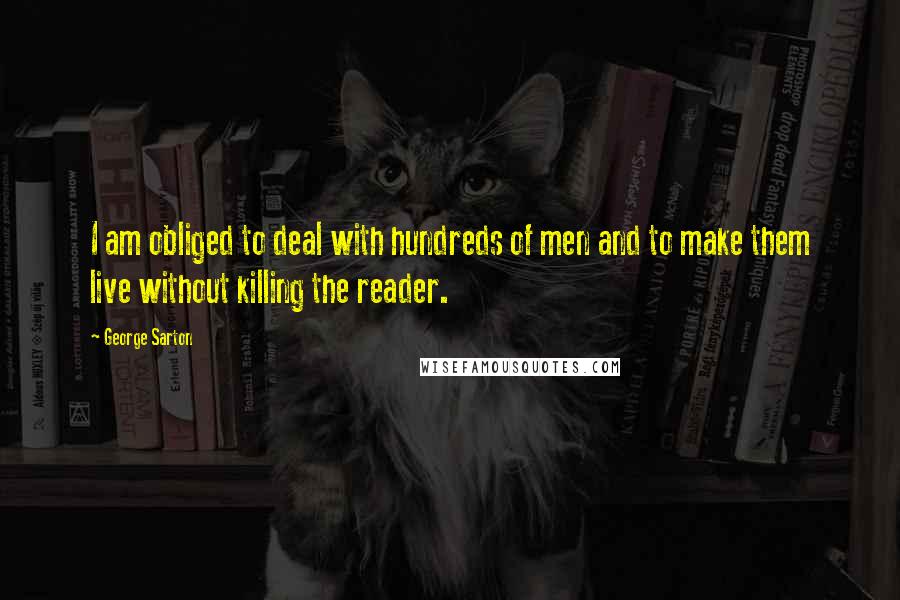 I am obliged to deal with hundreds of men and to make them live without killing the reader.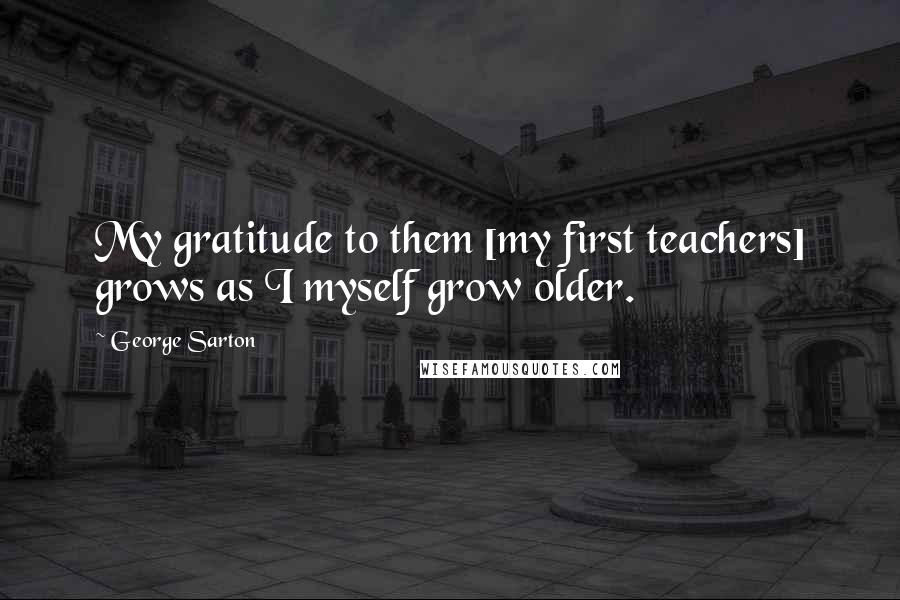 My gratitude to them [my first teachers] grows as I myself grow older.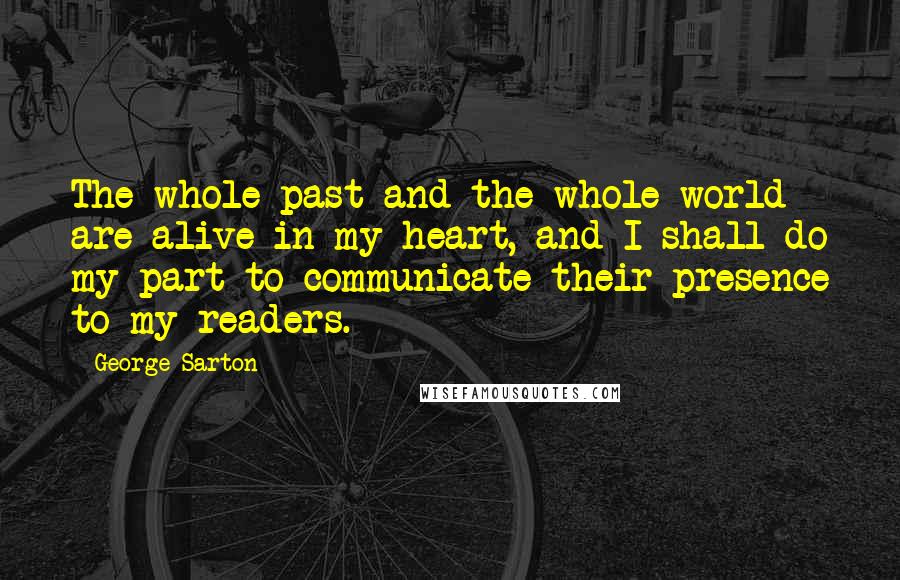 The whole past and the whole world are alive in my heart, and I shall do my part to communicate their presence to my readers.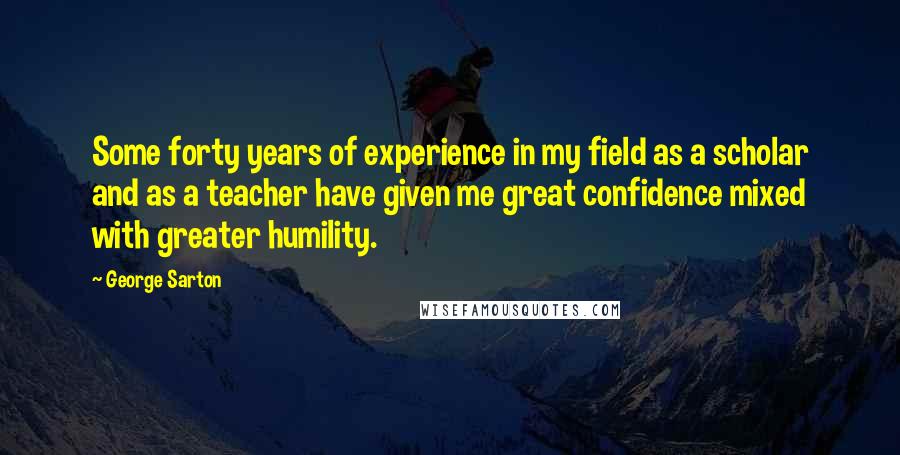 Some forty years of experience in my field as a scholar and as a teacher have given me great confidence mixed with greater humility.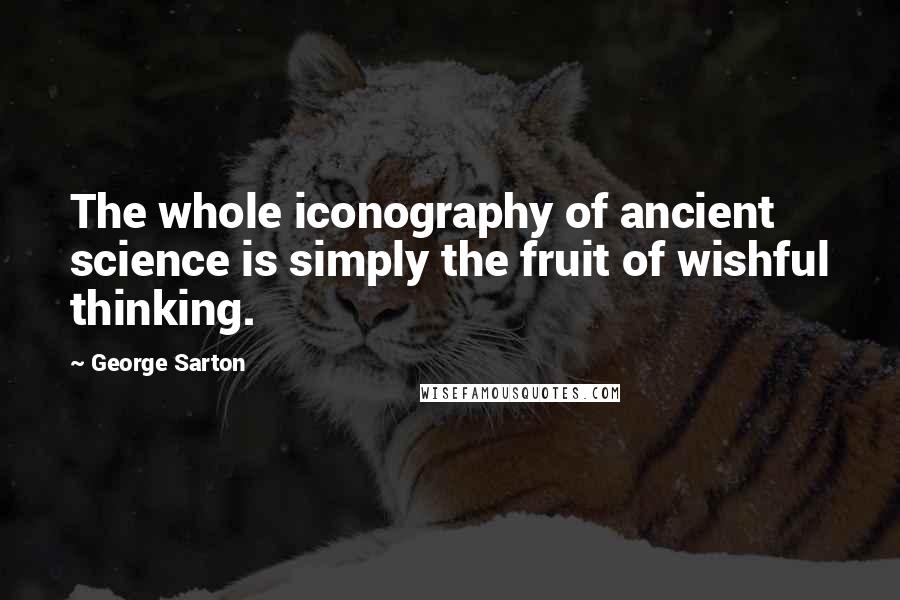 The whole iconography of ancient science is simply the fruit of wishful thinking.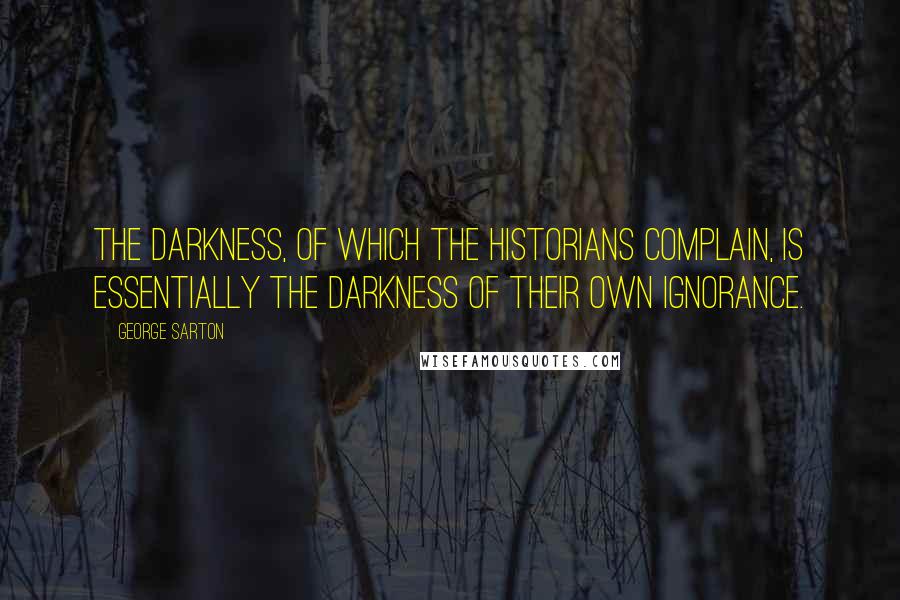 The darkness, of which the historians complain, is essentially the darkness of their own ignorance.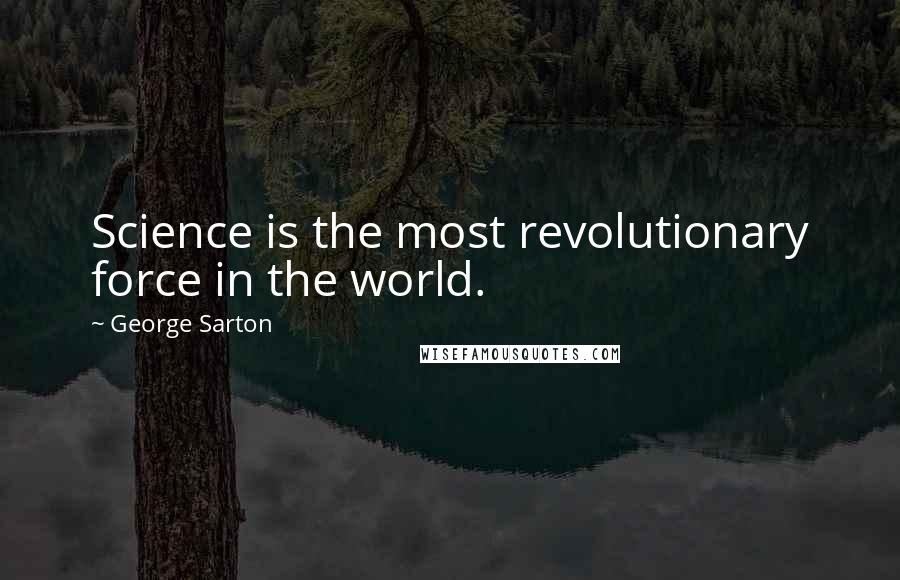 Science is the most revolutionary force in the world.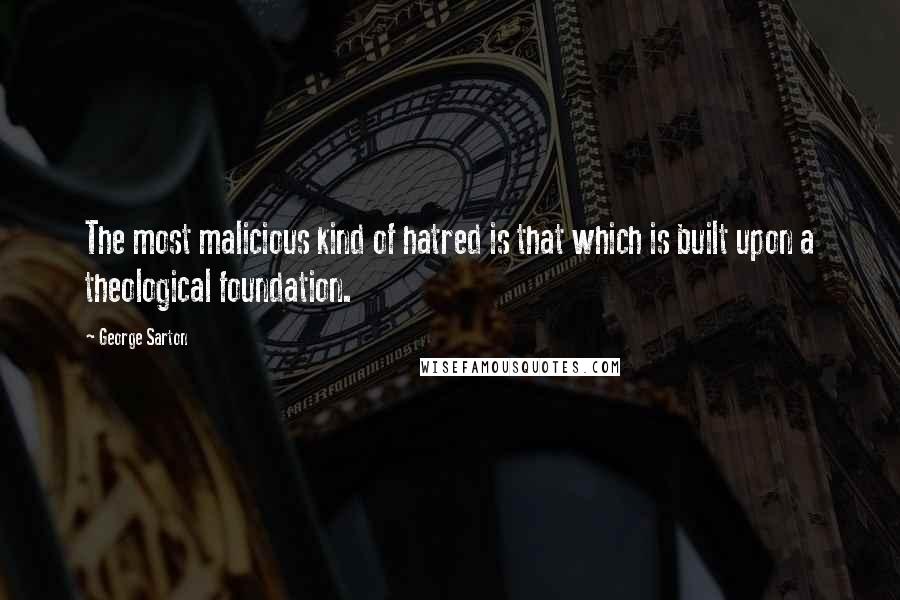 The most malicious kind of hatred is that which is built upon a theological foundation.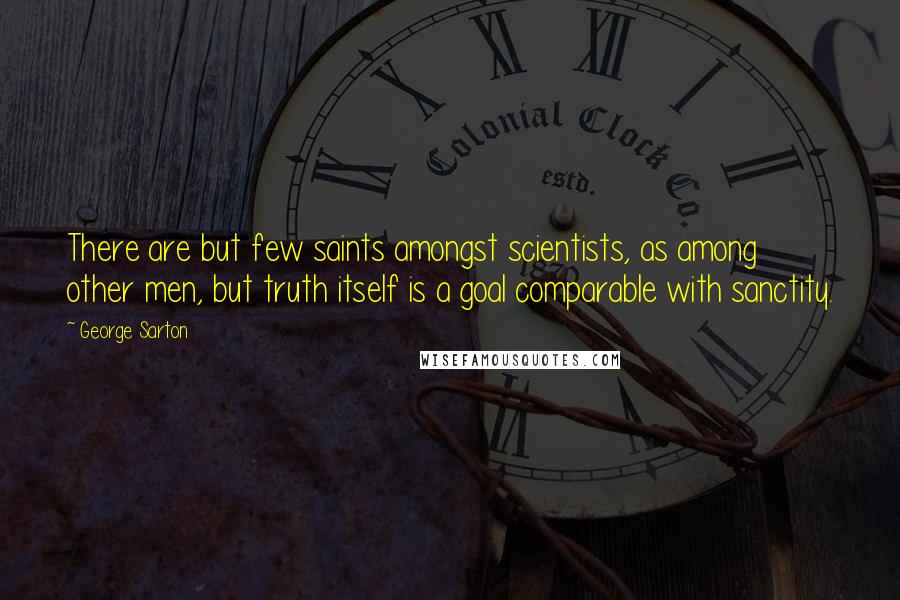 There are but few saints amongst scientists, as among other men, but truth itself is a goal comparable with sanctity.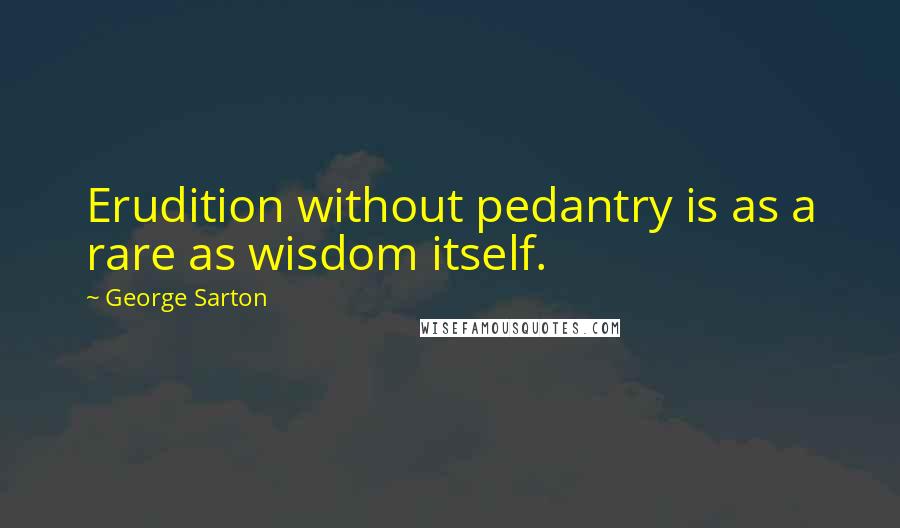 Erudition without pedantry is as a rare as wisdom itself.