Leaving Or Staying Quotes
Collection of top 12 famous quotes about Leaving Or Staying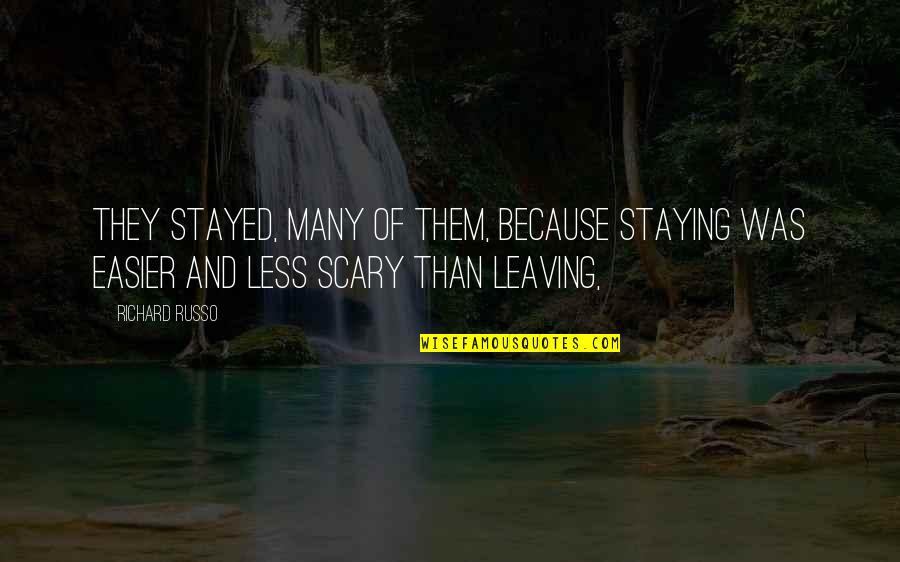 They stayed, many of them, because staying was easier and less scary than leaving,
—
Richard Russo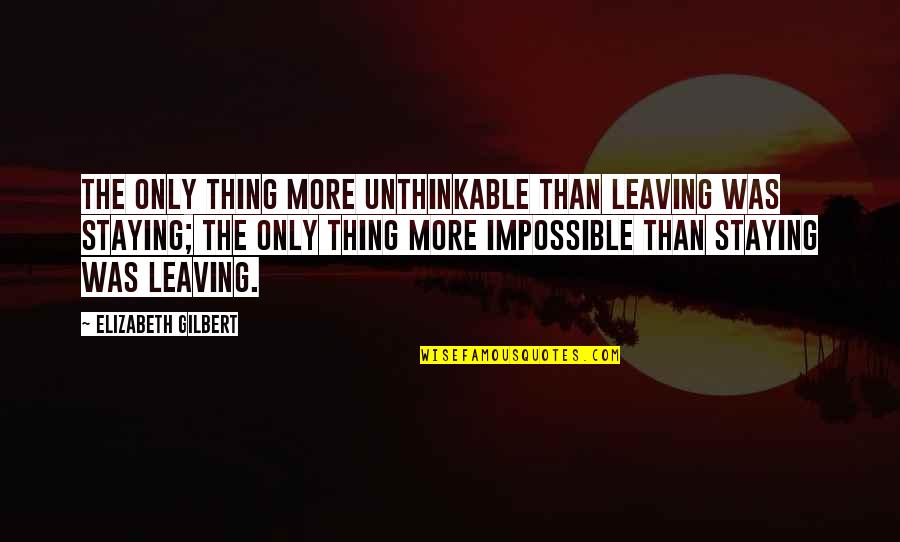 The only thing more unthinkable than leaving was staying; the only thing more impossible than staying was leaving.
—
Elizabeth Gilbert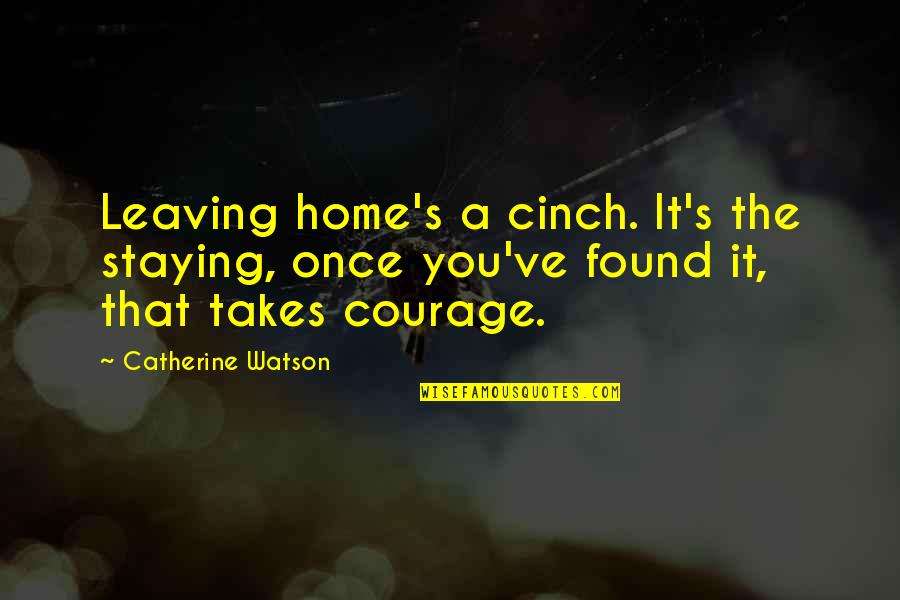 Leaving home's a cinch. It's the staying, once you've found it, that takes courage.
—
Catherine Watson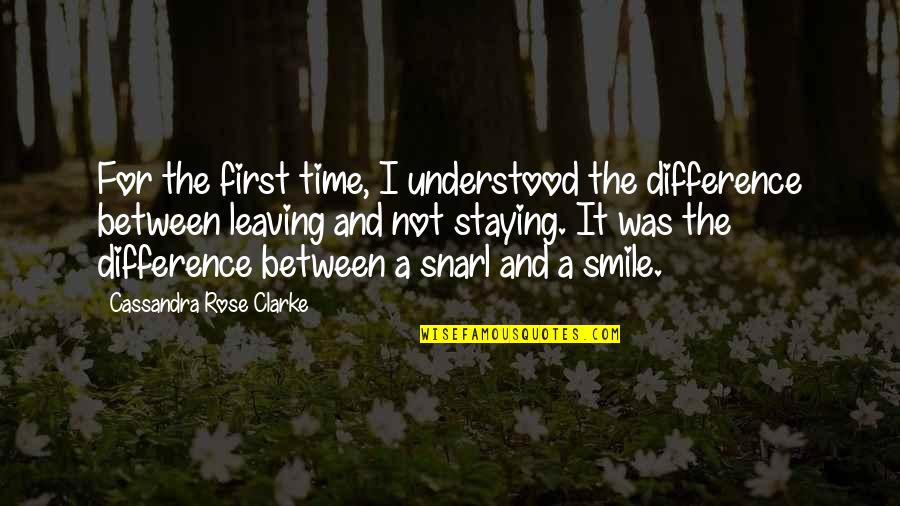 For the first time, I understood the difference between leaving and not staying. It was the difference between a snarl and a smile. —
Cassandra Rose Clarke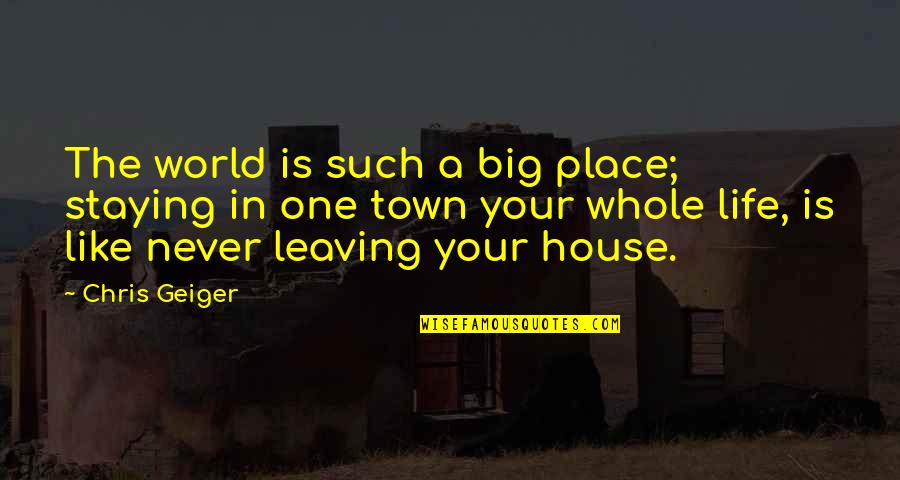 The world is such a big place; staying in one town your whole life, is like never leaving your house. —
Chris Geiger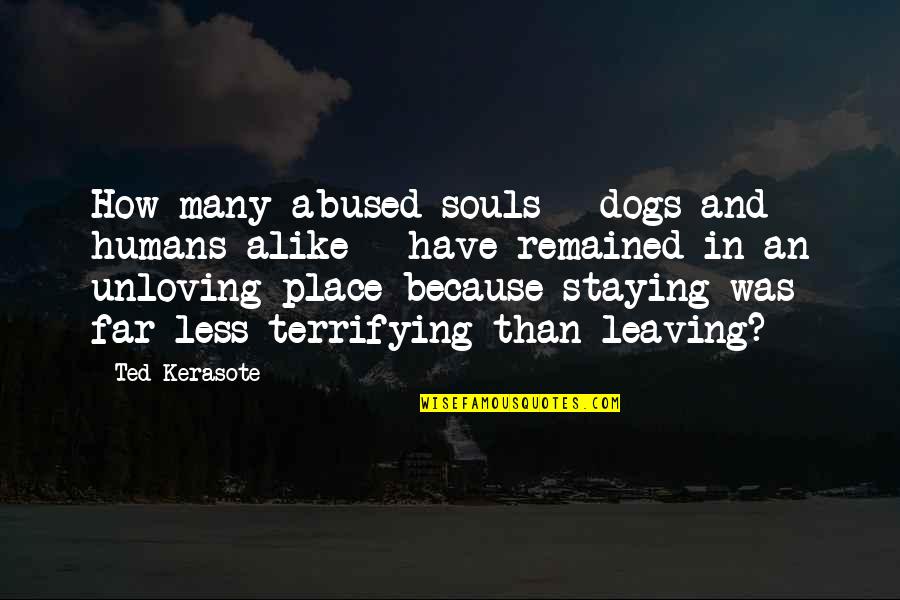 How many abused souls - dogs and humans alike - have remained in an unloving place because staying was far less terrifying than leaving? —
Ted Kerasote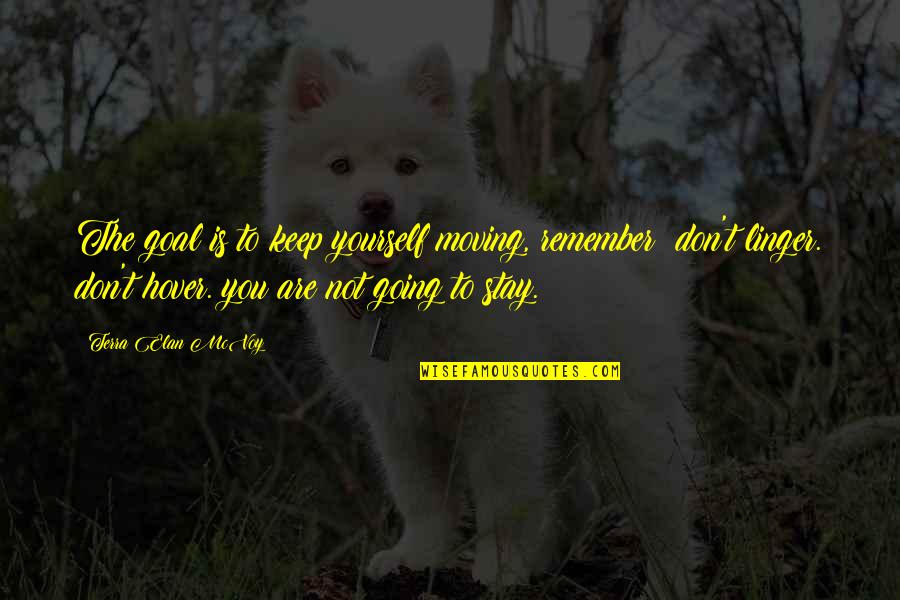 The goal is to keep yourself moving, remember? don't linger. don't hover. you are not going to stay. —
Terra Elan McVoy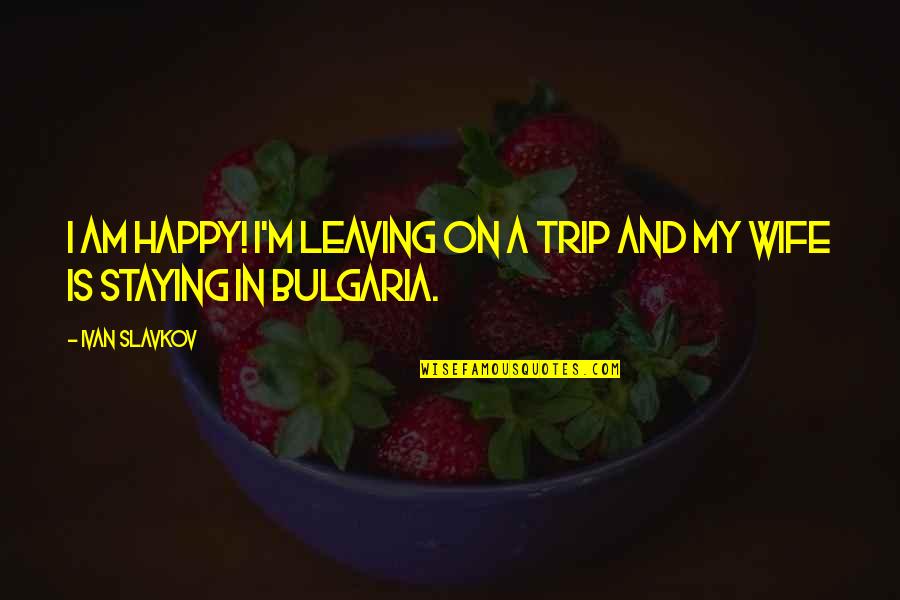 I am happy! I'm leaving on a trip and my wife is staying in Bulgaria. —
Ivan Slavkov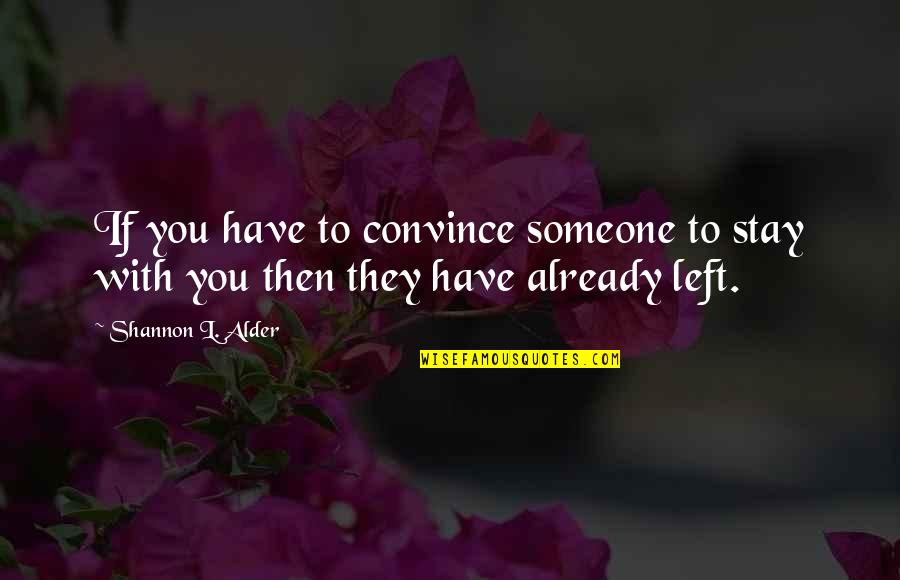 If you have to convince someone to stay with you then they have already left. —
Shannon L. Alder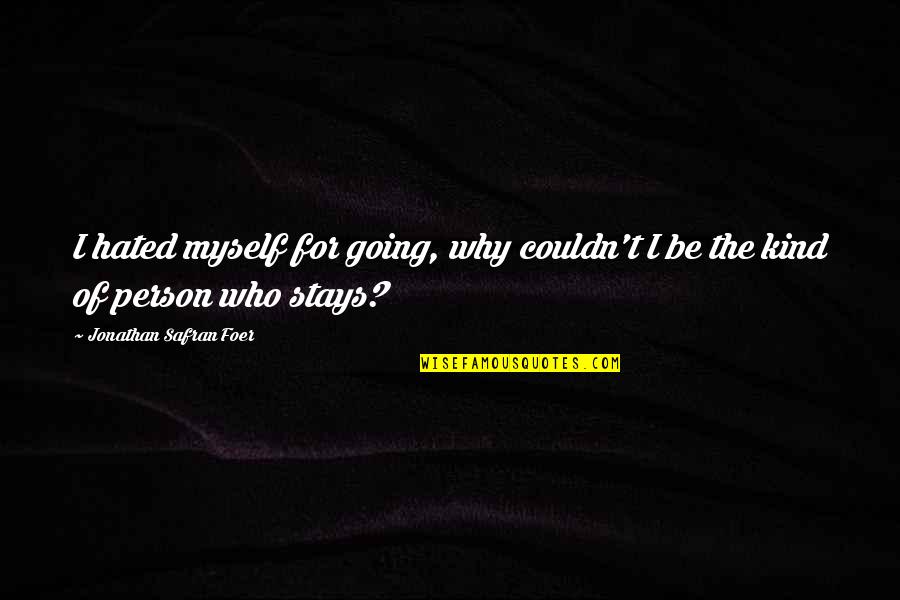 I hated myself for going, why couldn't I be the kind of person who stays? —
Jonathan Safran Foer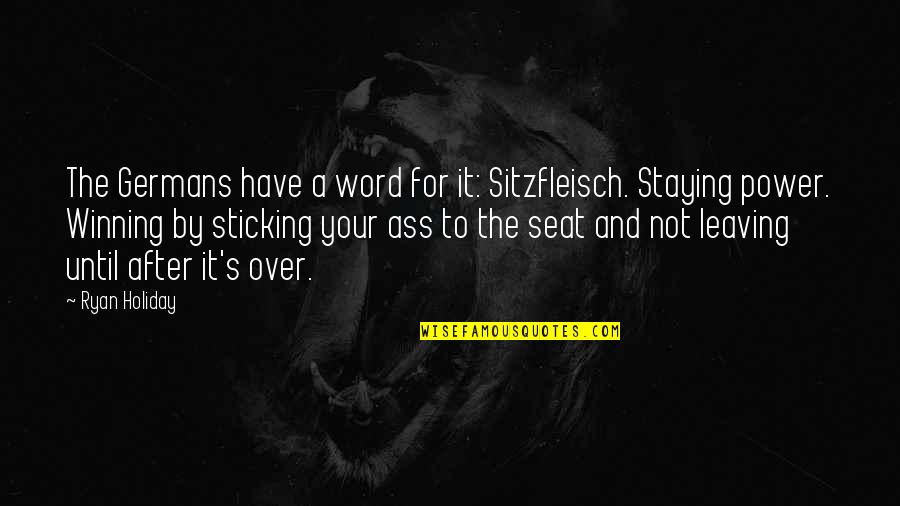 The Germans have a word for it: Sitzfleisch. Staying power. Winning by sticking your ass to the seat and not leaving until after it's over. —
Ryan Holiday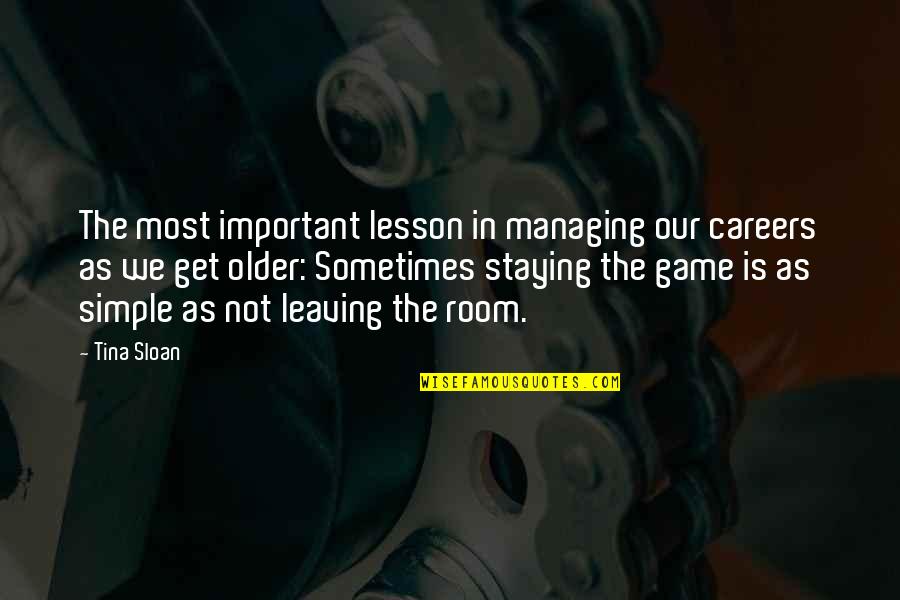 The most important lesson in managing our careers as we get older: Sometimes staying the game is as simple as not leaving the room. —
Tina Sloan