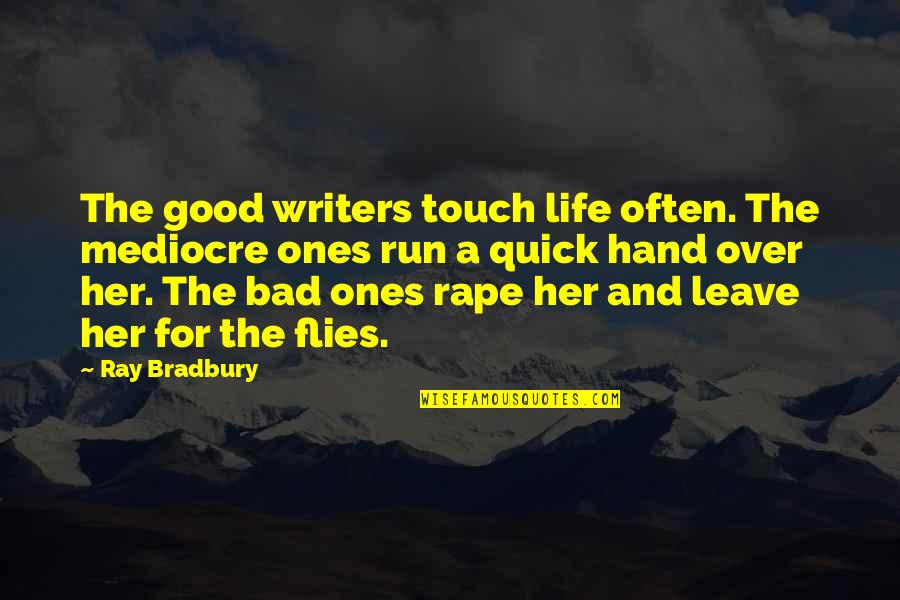 The good writers touch life often. The mediocre ones run a quick hand over her. The bad ones rape her and leave her for the flies.
—
Ray Bradbury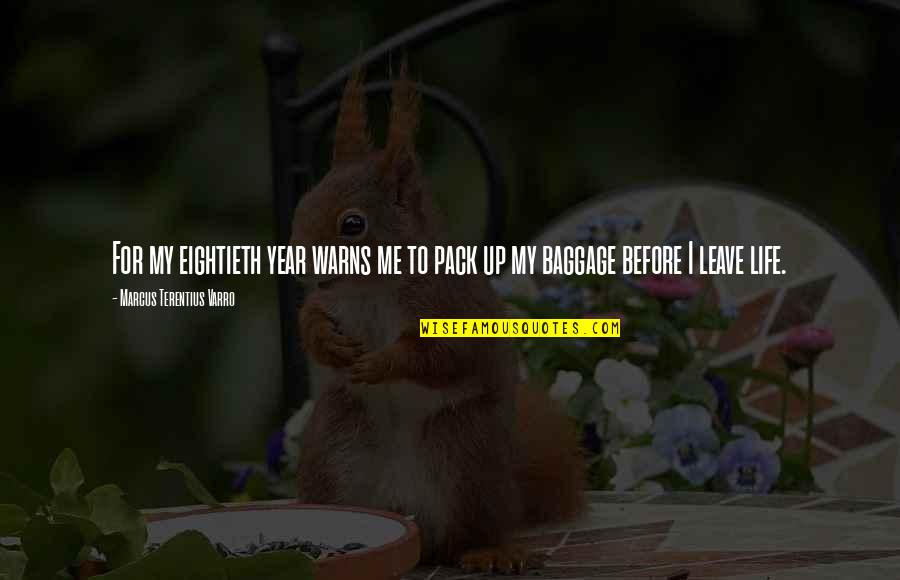 For my eightieth year warns me to pack up my baggage before I leave life.
—
Marcus Terentius Varro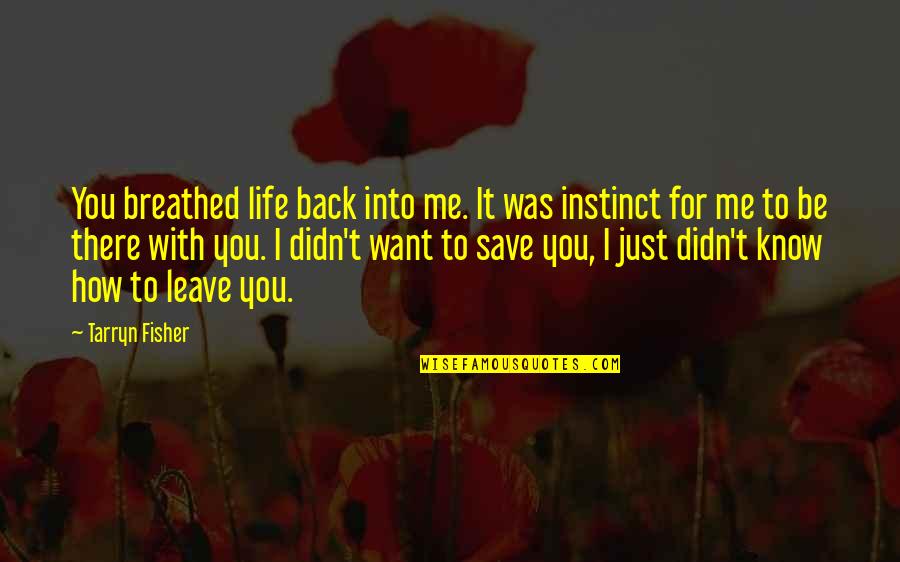 You breathed life back into me. It was instinct for me to be there with you. I didn't want to save you, I just didn't know how to leave you.
—
Tarryn Fisher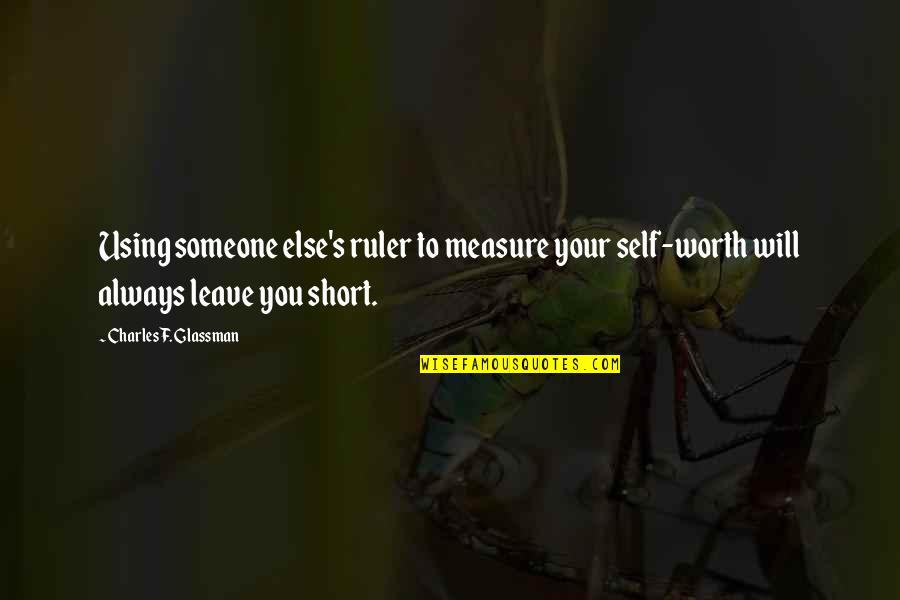 Using someone else's ruler to measure your self-worth will always leave you short.
—
Charles F. Glassman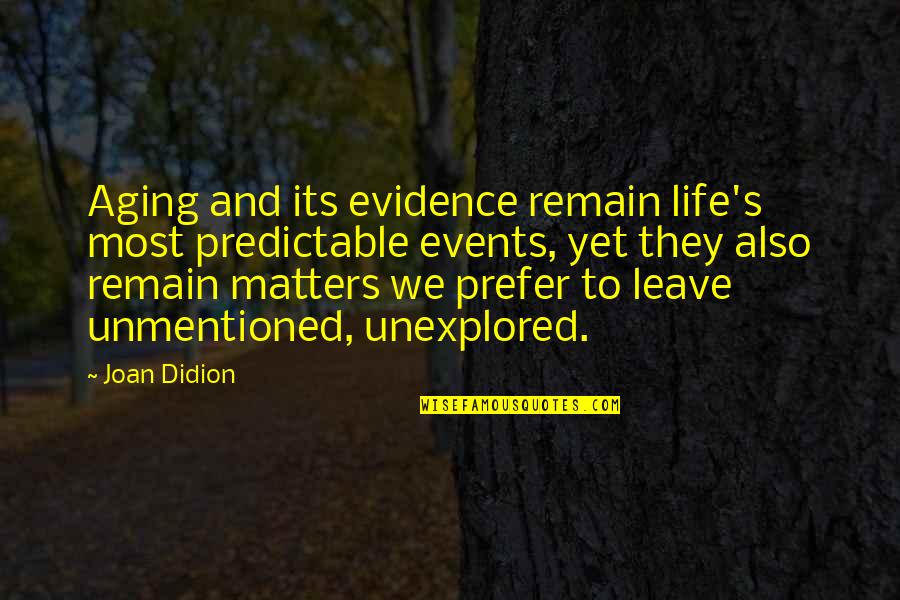 Aging and its evidence remain life's most predictable events, yet they also remain matters we prefer to leave unmentioned, unexplored.
—
Joan Didion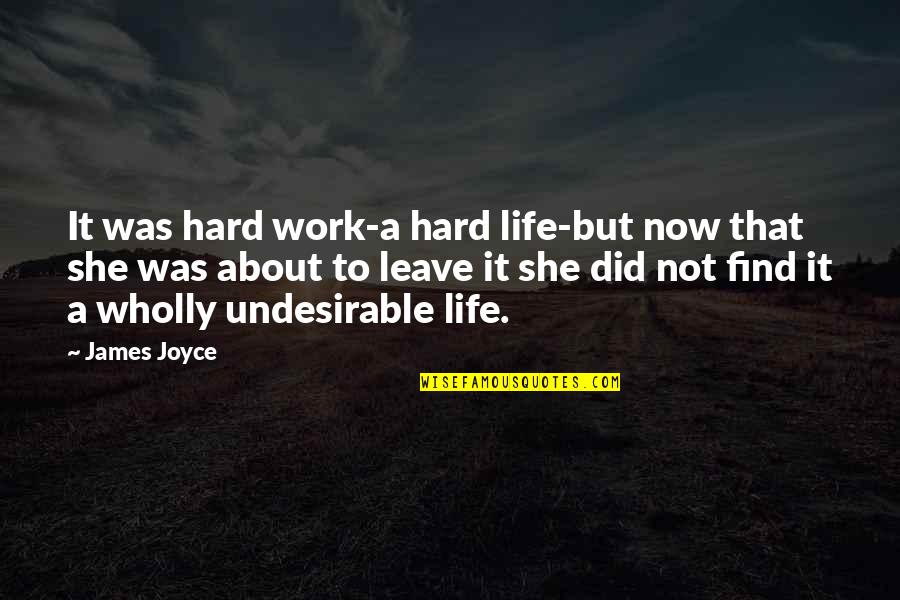 It was hard work-a hard life-but now that she was about to leave it she did not find it a wholly undesirable life.
—
James Joyce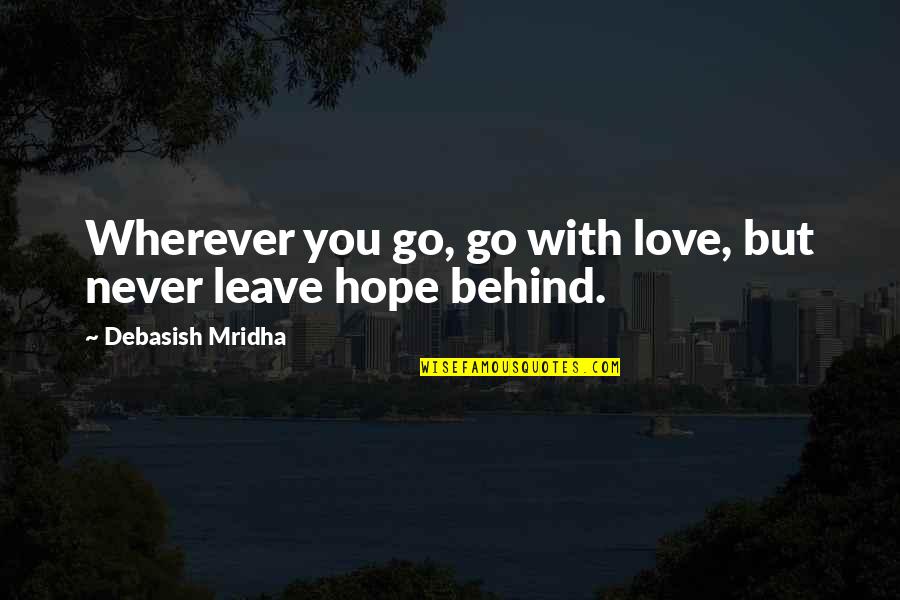 Wherever you go, go with love, but never leave hope behind.
—
Debasish Mridha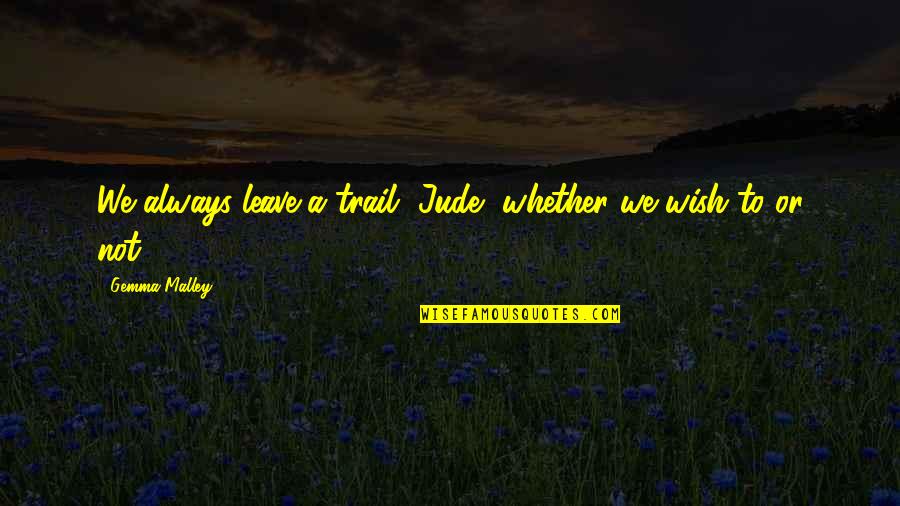 We always leave a trail, Jude, whether we wish to or not.
—
Gemma Malley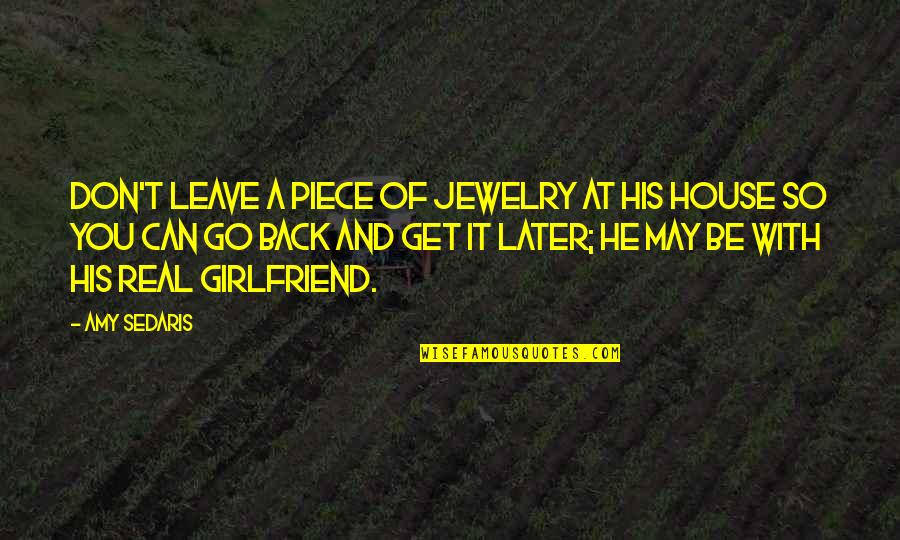 Don't leave a piece of jewelry at his house so you can go back and get it later; he may be with his real girlfriend.
—
Amy Sedaris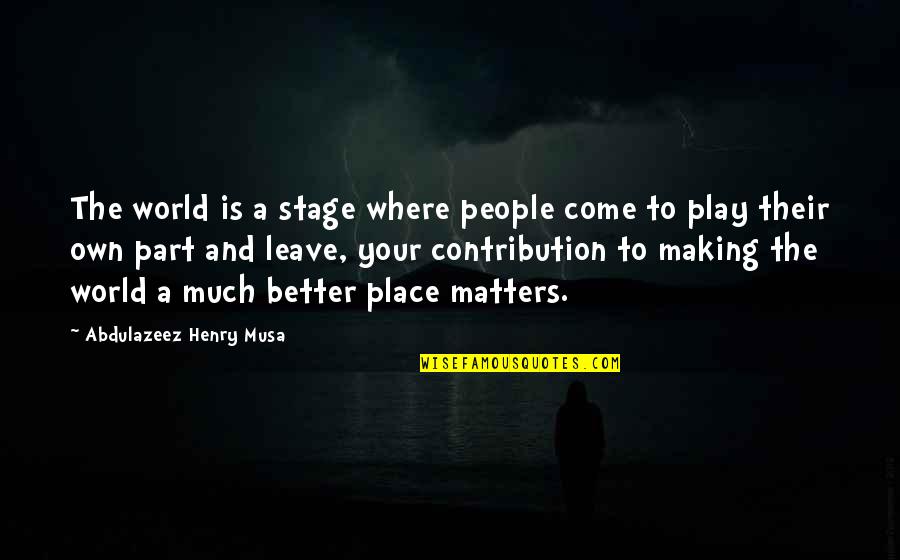 The world is a stage where people come to play their own part and leave, your contribution to making the world a much better place matters.
—
Abdulazeez Henry Musa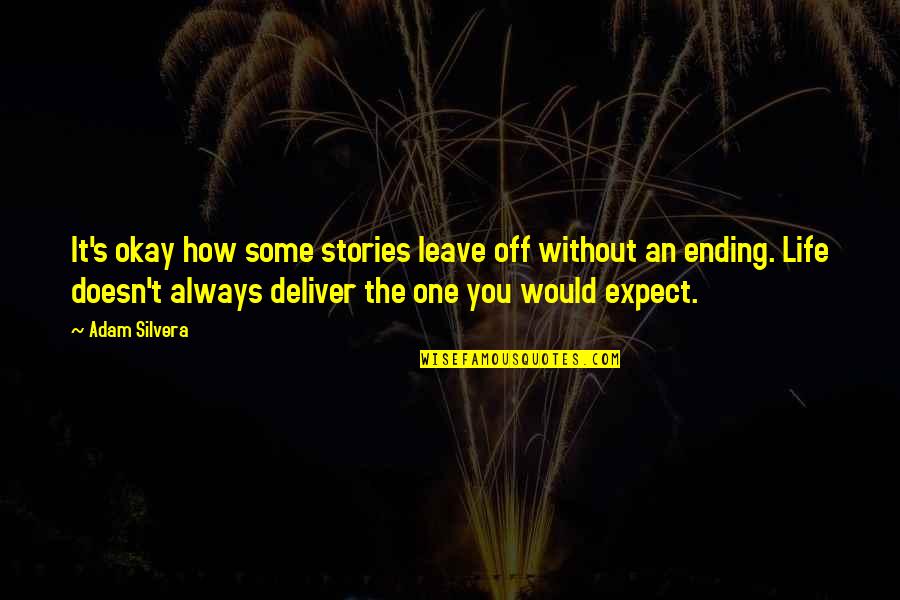 It's okay how some stories leave off without an ending. Life doesn't always deliver the one you would expect.
—
Adam Silvera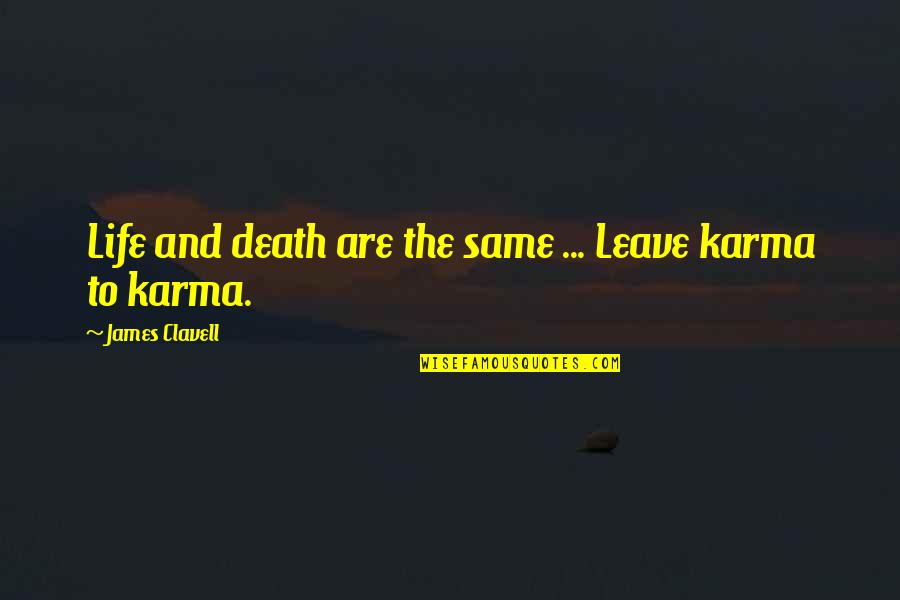 Life and death are the same ... Leave karma to karma.
—
James Clavell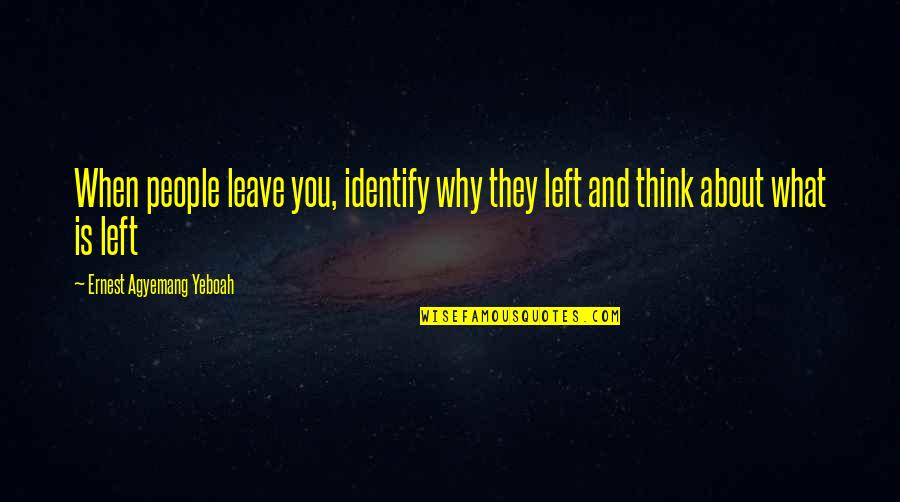 When people leave you, identify why they left and think about what is left —
Ernest Agyemang Yeboah
I feel like I've started a new chapter in my life, and I need to leave the past behind. —
Jennifer Capriati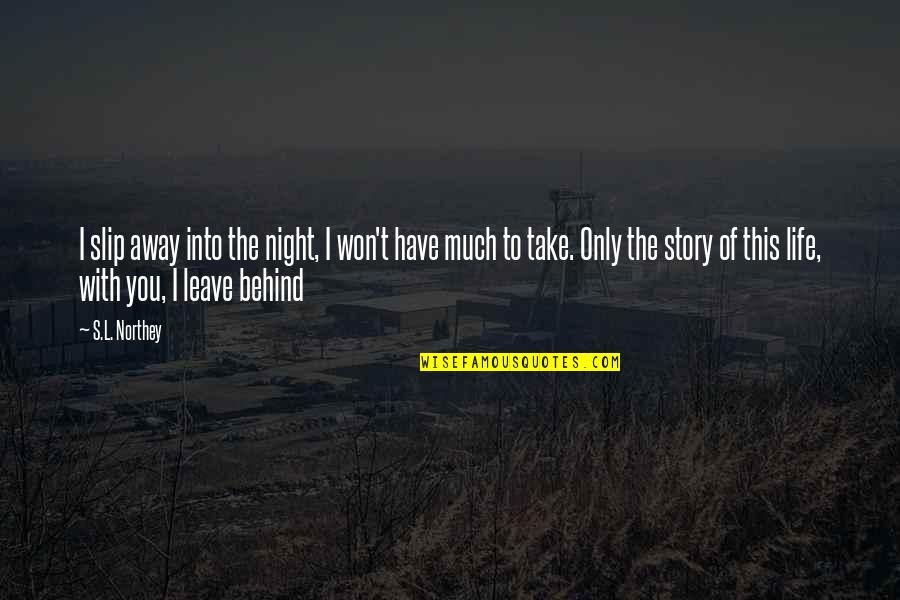 I slip away into the night, I won't have much to take. Only the story of this life, with you, I leave behind —
S.L. Northey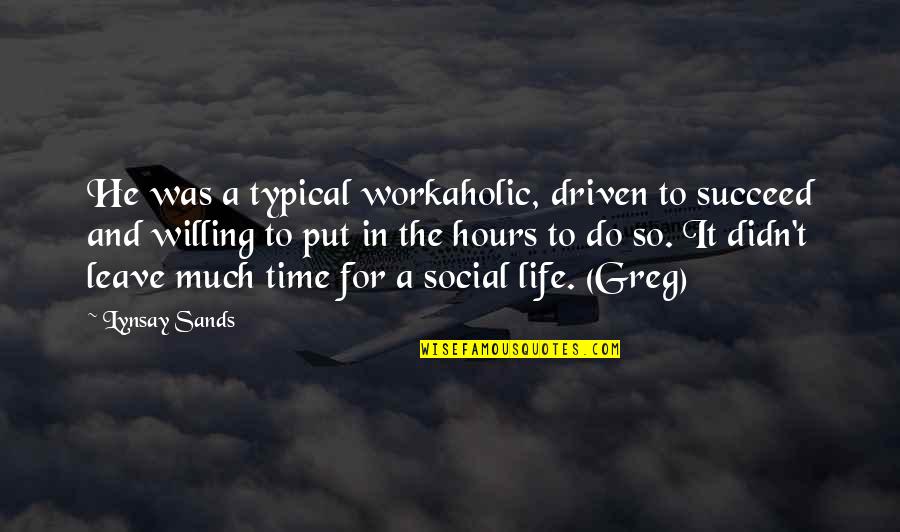 He was a typical workaholic, driven to succeed and willing to put in the hours to do so. It didn't leave much time for a social life. (Greg) —
Lynsay Sands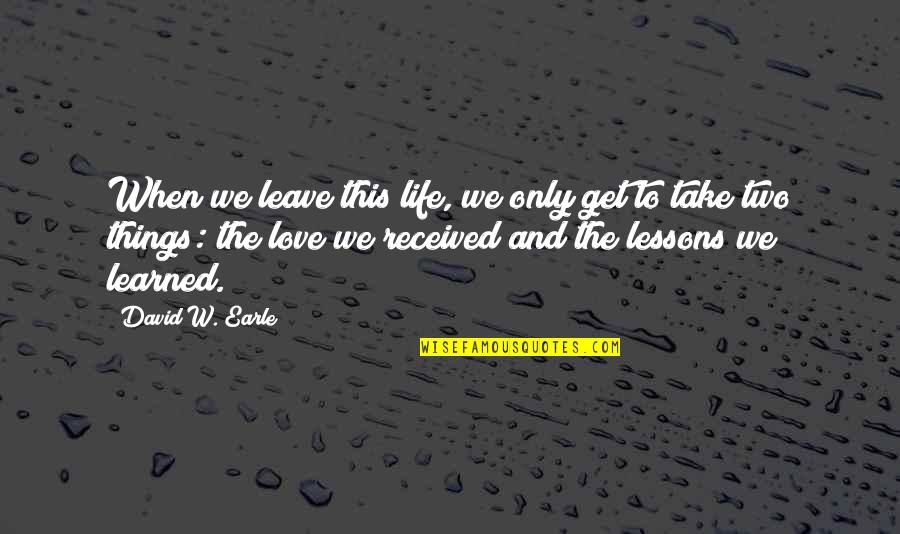 When we leave this life, we only get to take two things: the love we received and the lessons we learned. —
David W. Earle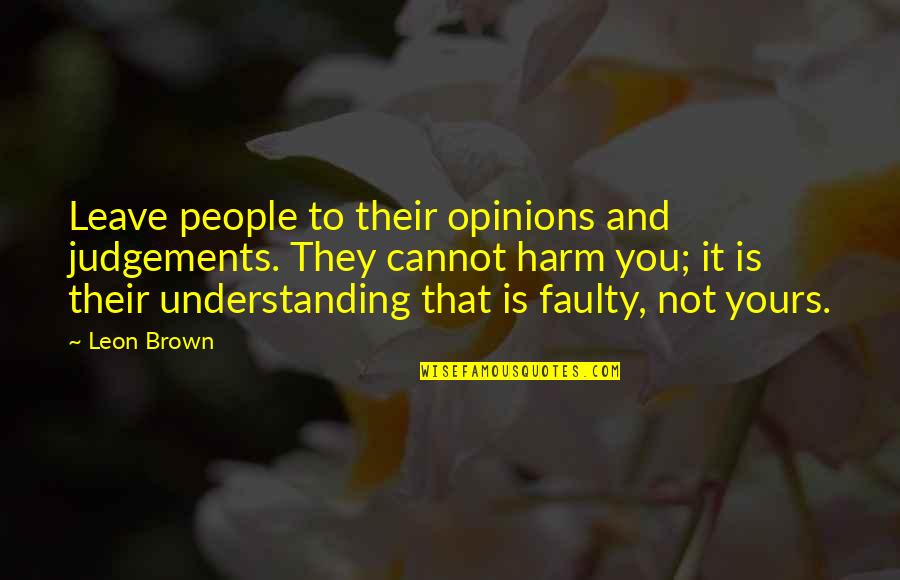 Leave people to their opinions and judgements. They cannot harm you; it is their understanding that is faulty, not yours. —
Leon Brown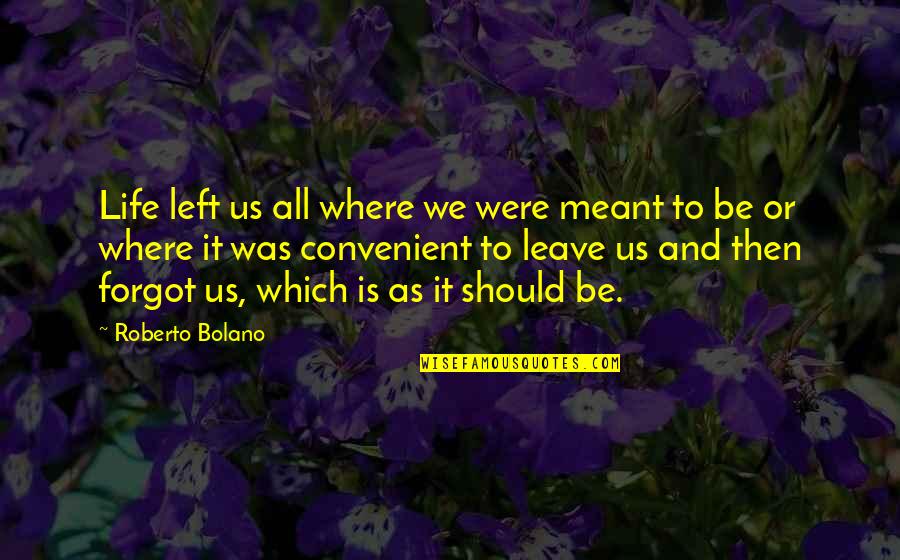 Life left us all where we were meant to be or where it was convenient to leave us and then forgot us, which is as it should be. —
Roberto Bolano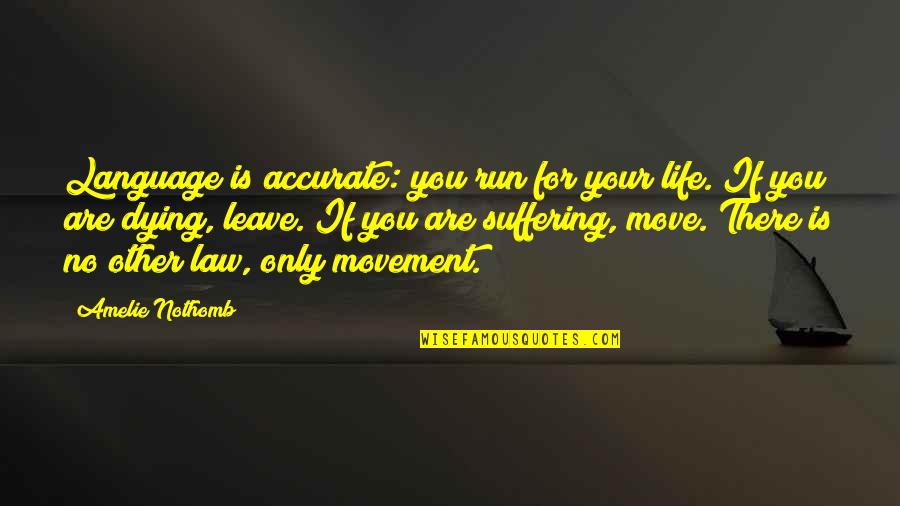 Language is accurate: you run for your life. If you are dying, leave. If you are suffering, move. There is no other law, only movement. —
Amelie Nothomb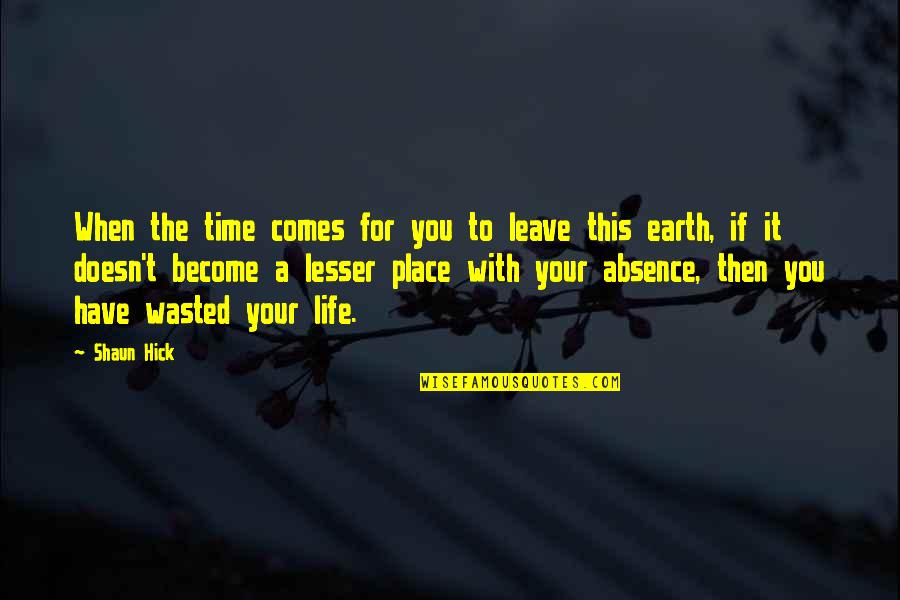 When the time comes for you to leave this earth, if it doesn't become a lesser place with your absence, then you have wasted your life. —
Shaun Hick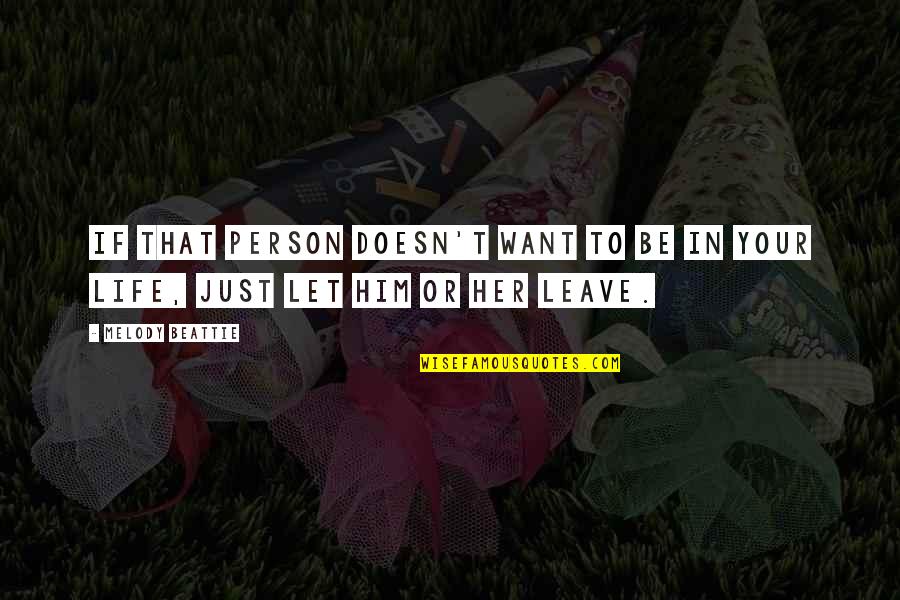 If that person doesn't want to be in your life, just let him or her leave. —
Melody Beattie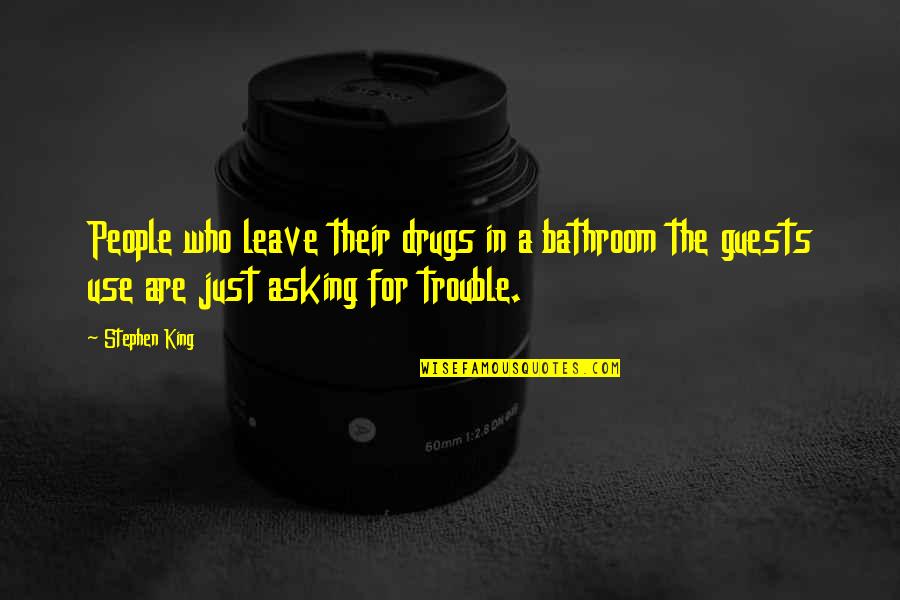 People who leave their drugs in a bathroom the guests use are just asking for trouble. —
Stephen King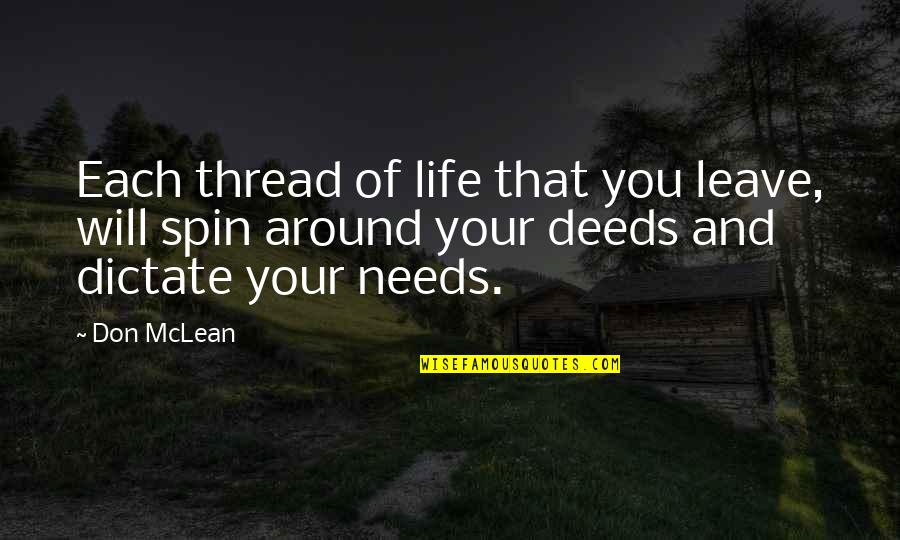 Each thread of life that you leave, will spin around your deeds and dictate your needs. —
Don McLean
When you're the most happening person at the party, it's time to leave —
Kelly Cutrone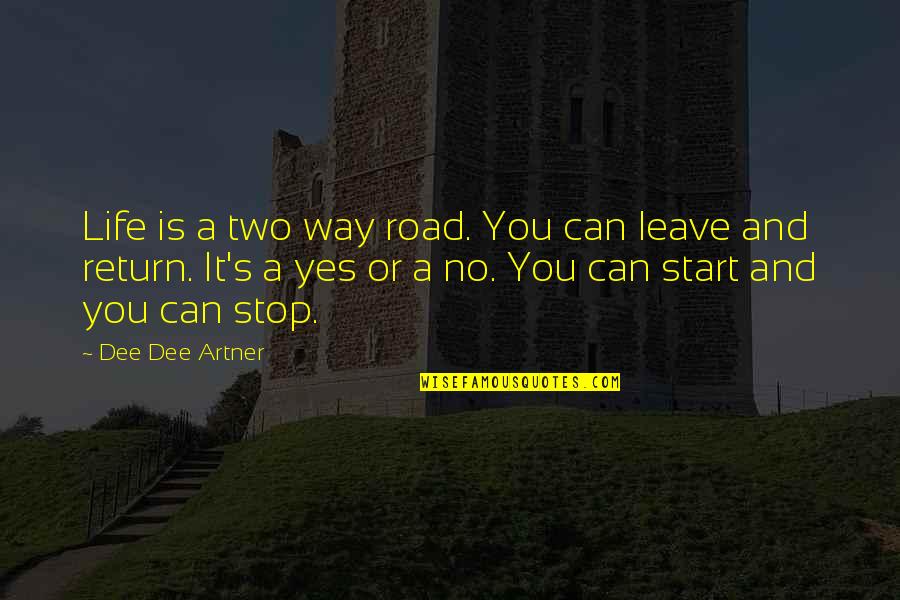 Life is a two way road. You can leave and return. It's a yes or a no. You can start and you can stop. —
Dee Dee Artner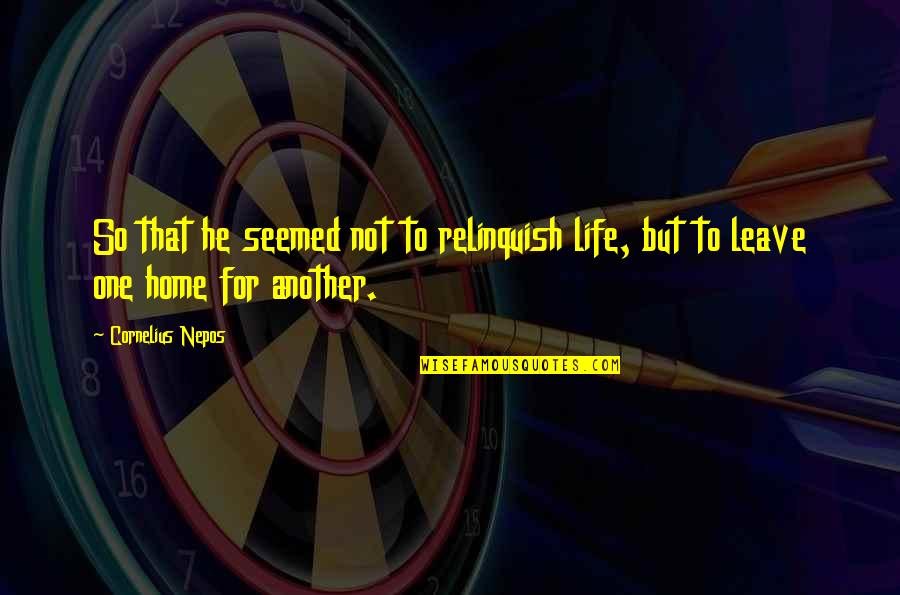 So that he seemed not to relinquish life, but to leave one home for another. —
Cornelius Nepos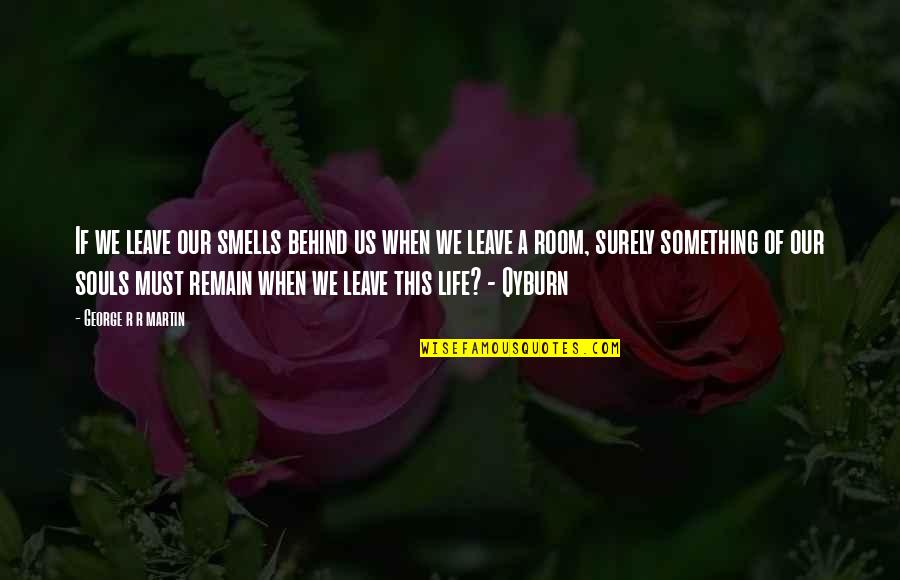 If we leave our smells behind us when we leave a room, surely something of our souls must remain when we leave this life? - Qyburn —
George R R Martin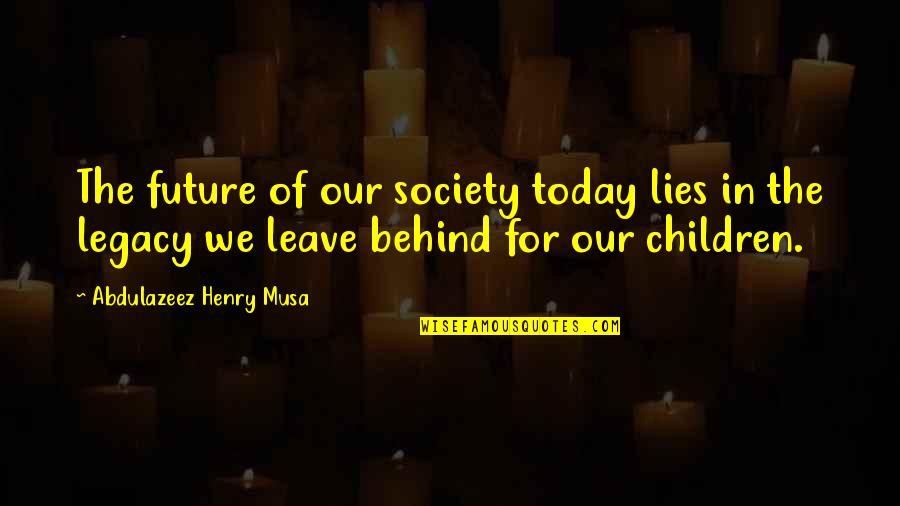 The future of our society today lies in the legacy we leave behind for our children. —
Abdulazeez Henry Musa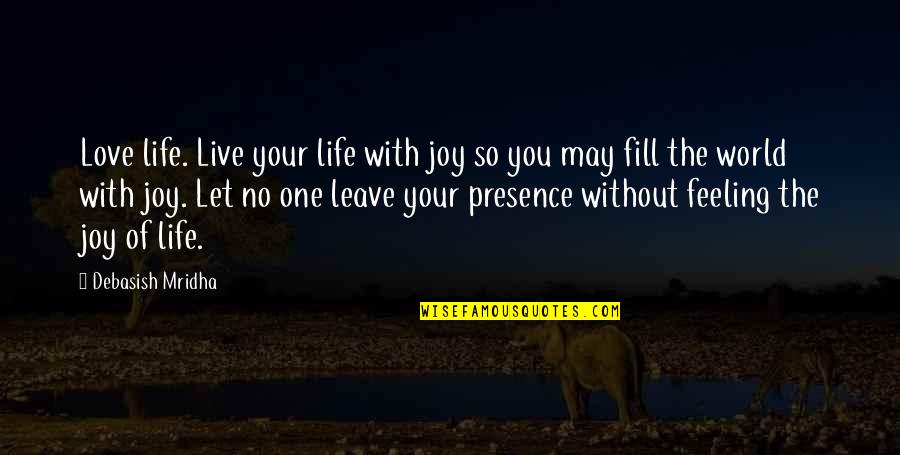 Love life. Live your life with joy so you may fill the world with joy. Let no one leave your presence without feeling the joy of life. —
Debasish Mridha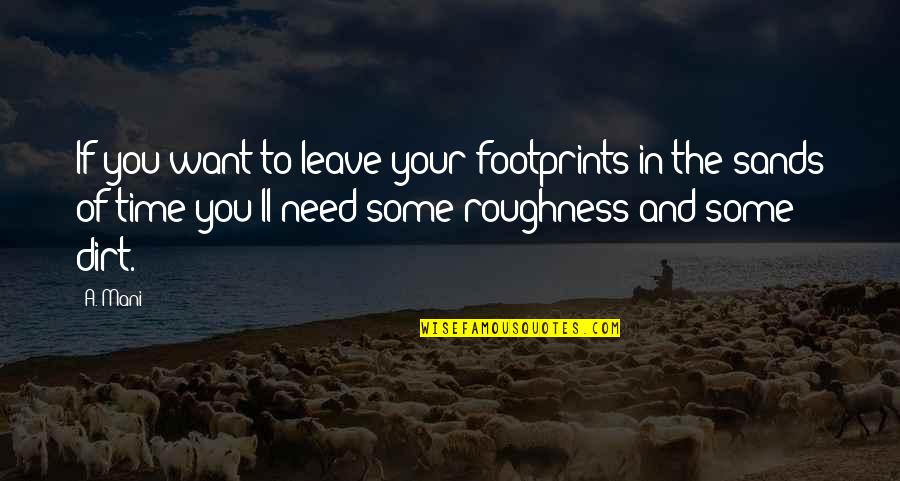 If you want to leave your footprints in the sands of time you'll need some roughness and some dirt. —
A. Mani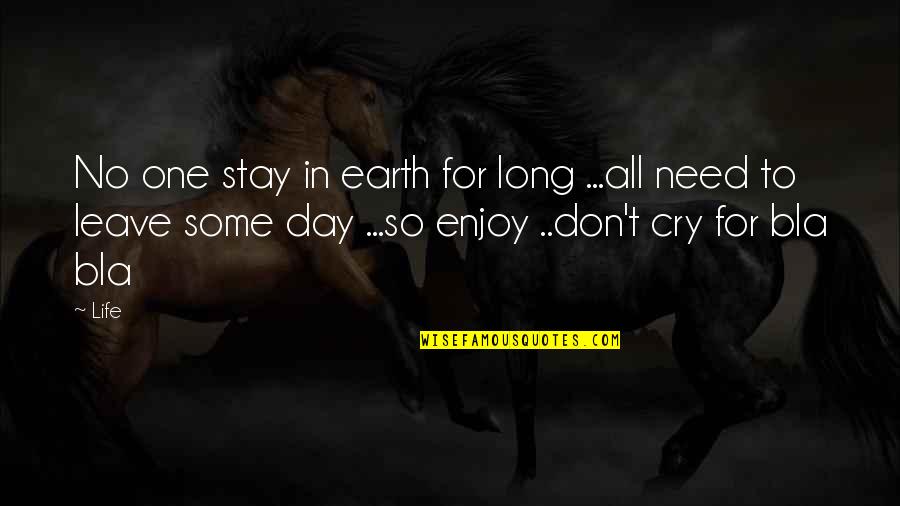 No one stay in earth for long ...all need to leave some day ...so enjoy ..don't cry for bla bla —
Life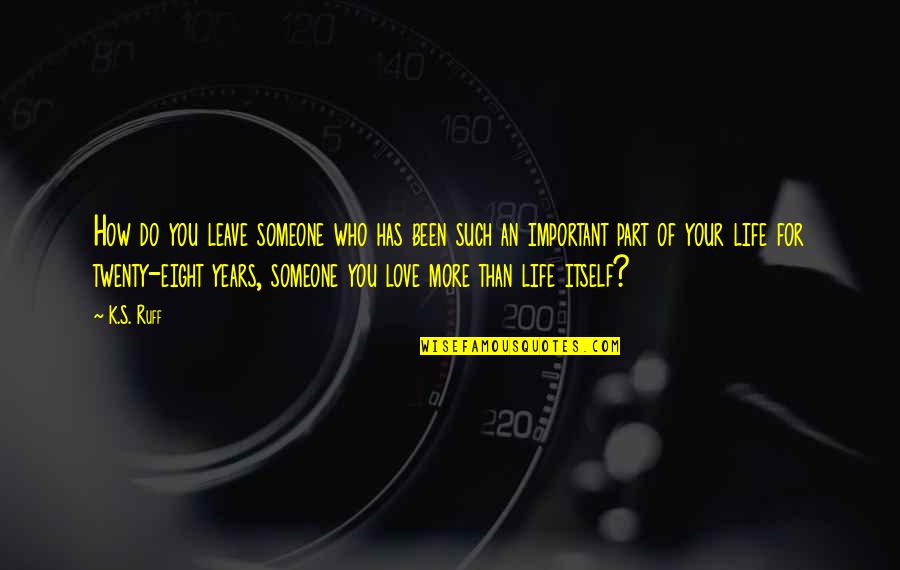 How do you leave someone who has been such an important part of your life for twenty-eight years, someone you love more than life itself? —
K.S. Ruff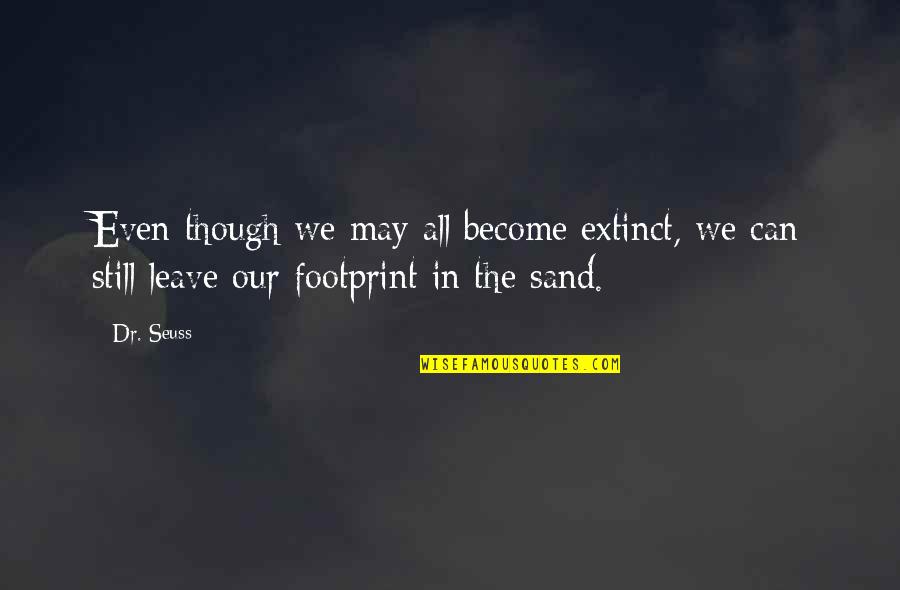 Even though we may all become extinct, we can still leave our footprint in the sand. —
Dr. Seuss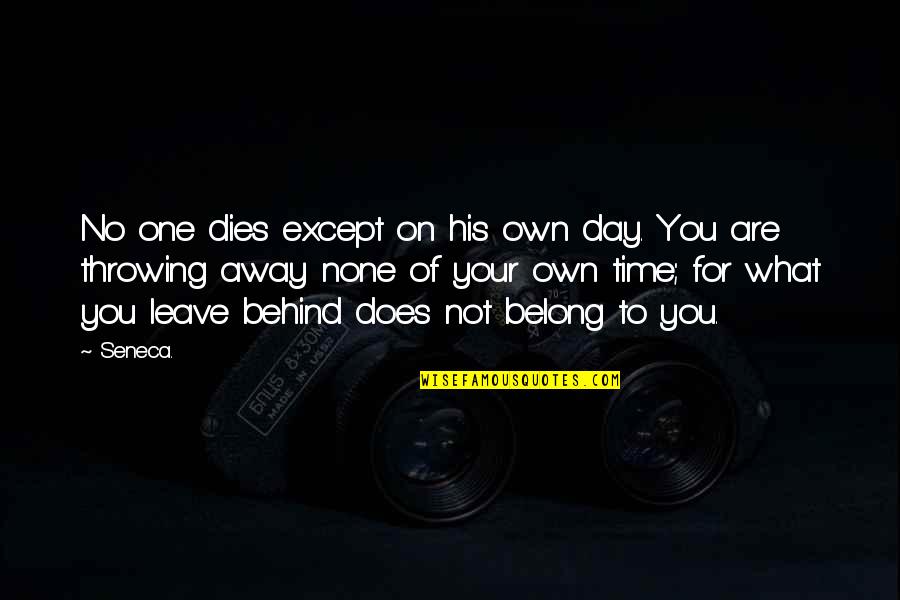 No one dies except on his own day. You are throwing away none of your own time; for what you leave behind does not belong to you. —
Seneca.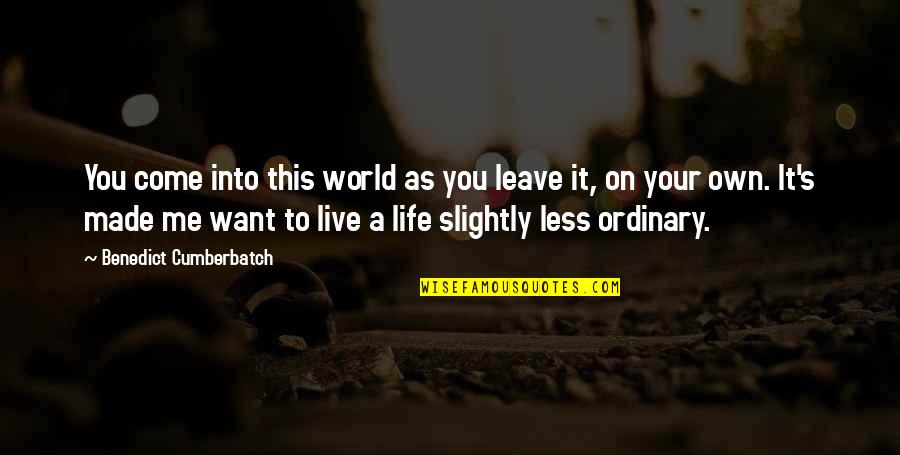 You come into this world as you leave it, on your own. It's made me want to live a life slightly less ordinary. —
Benedict Cumberbatch