We Will Be Forever Quotes
Collection of top 35 famous quotes about We Will Be Forever
We Will Be Forever Quotes & Sayings
Happy to read and share the best inspirational We Will Be Forever quotes, sayings and quotations on Wise Famous Quotes.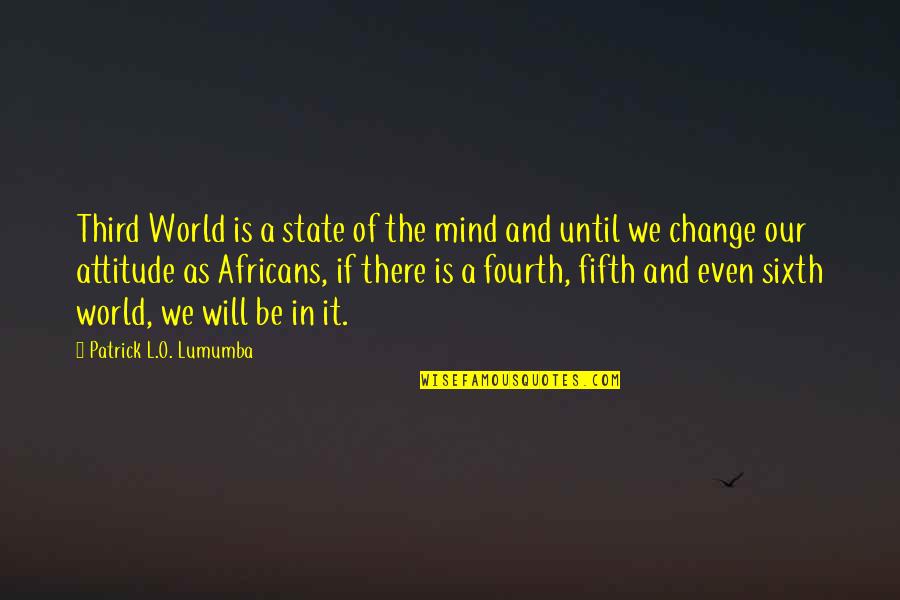 Third World is a state of the mind and until we change our attitude as Africans, if there is a fourth, fifth and even sixth world, we will be in it.
—
Patrick L.O. Lumumba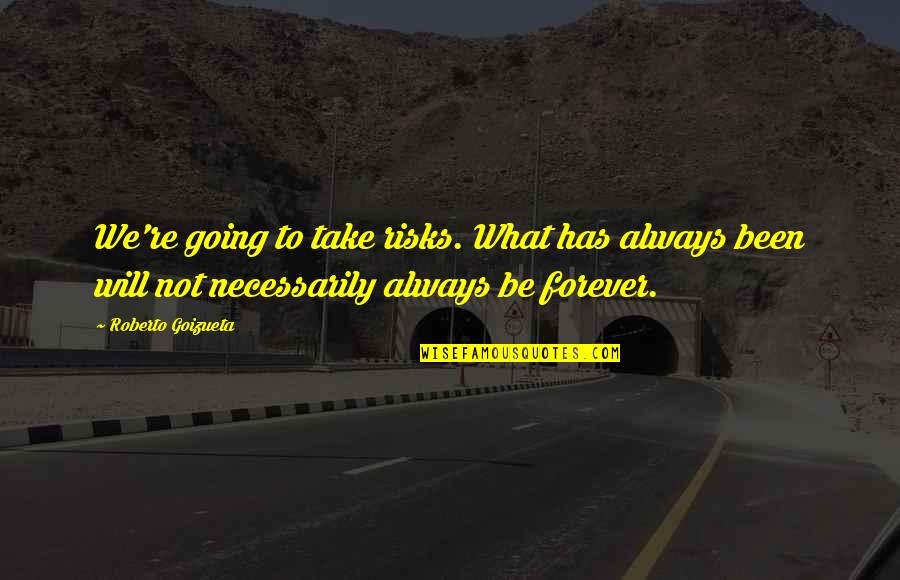 We're going to take risks. What has always been will not necessarily always be forever.
—
Roberto Goizueta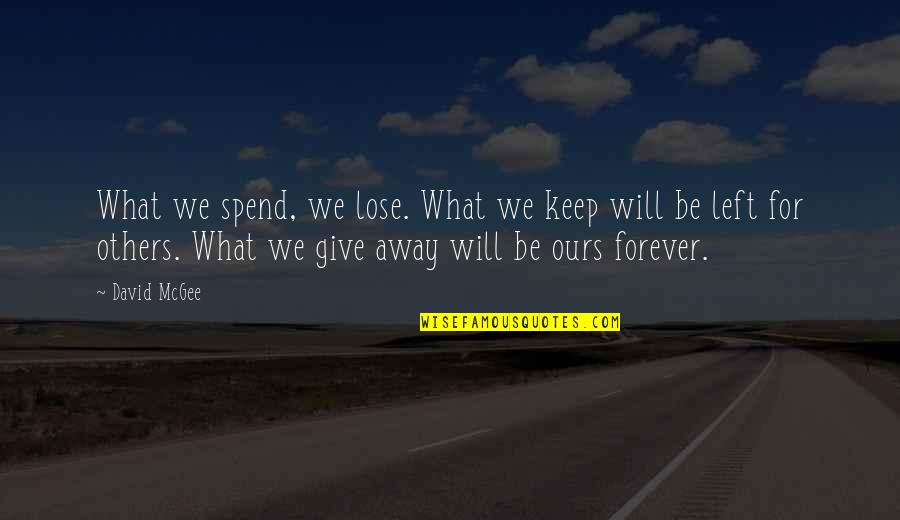 What we spend, we lose. What we keep will be left for others. What we give away will be ours forever.
—
David McGee
Until the day when a wise black man can become our ambassador in Paris, we will forever be a pre-Brazil.
—
Nelson Rodrigues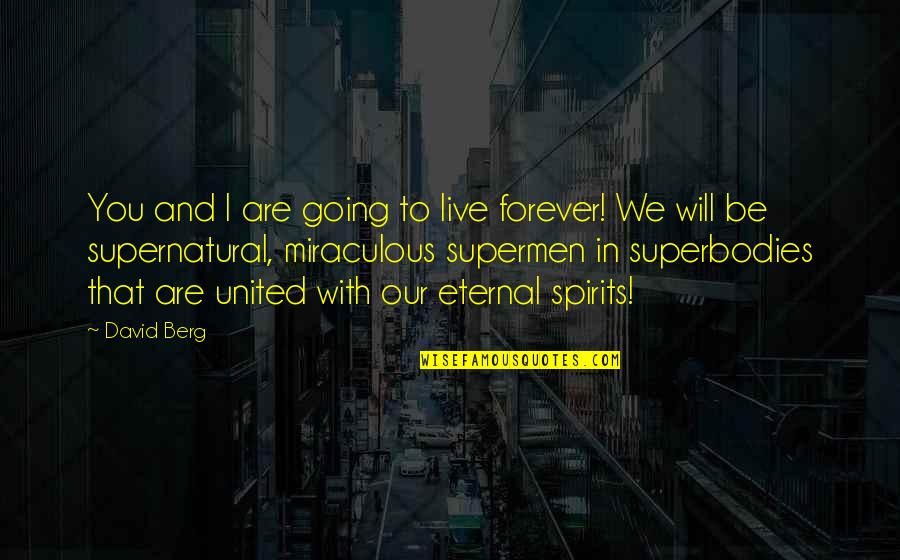 You and I are going to live forever! We will be supernatural, miraculous supermen in superbodies that are united with our eternal spirits!
—
David Berg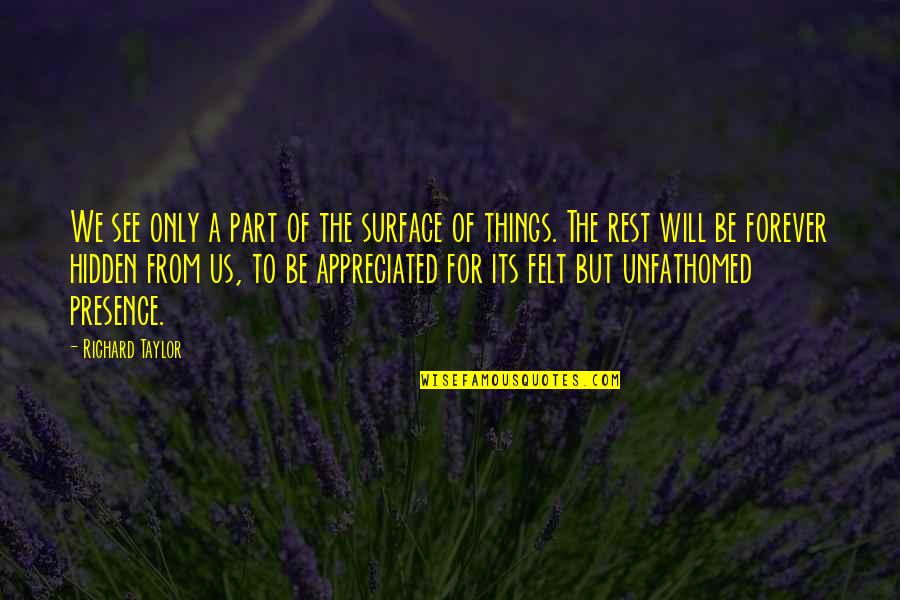 We see only a part of the surface of things. The rest will be forever hidden from us, to be appreciated for its felt but unfathomed presence.
—
Richard Taylor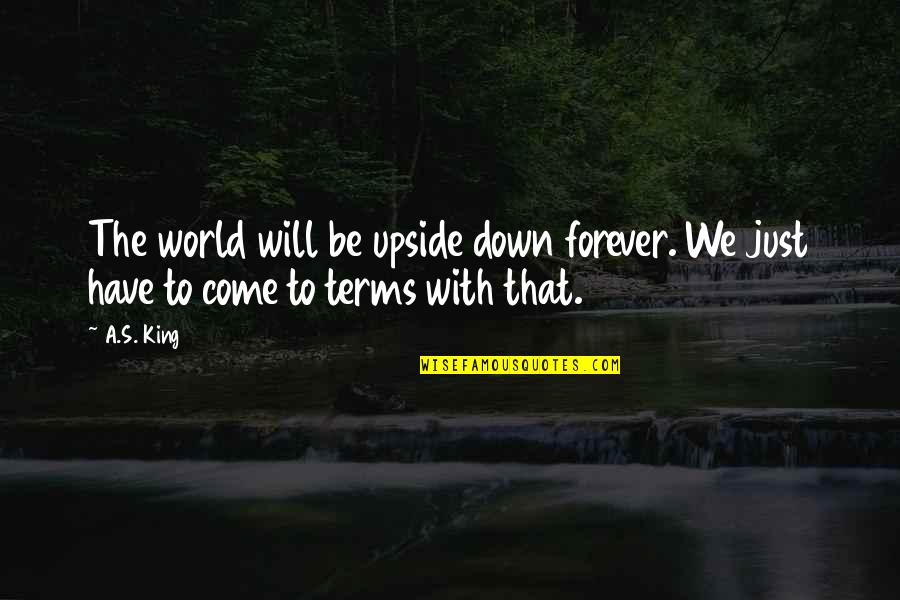 The world will be upside down forever. We just have to come to terms with that. —
A.S. King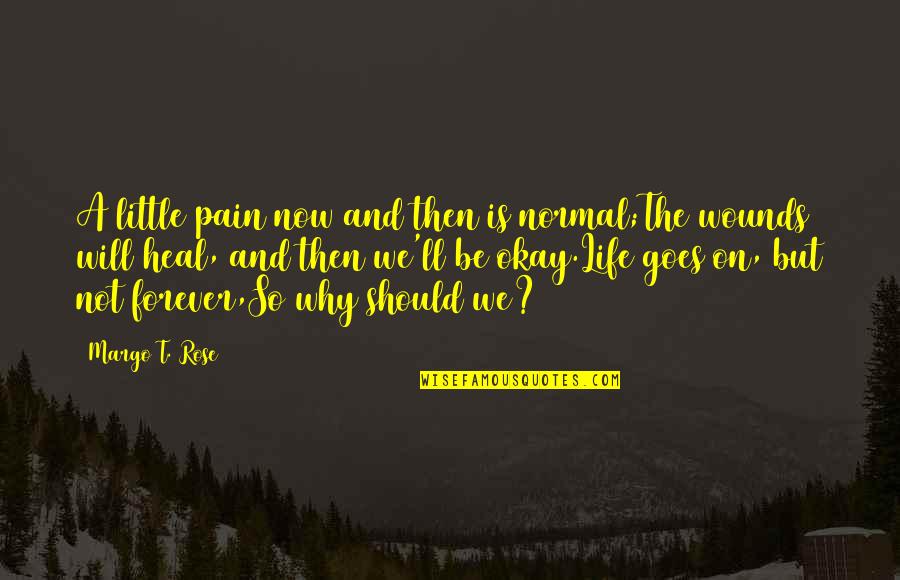 A little pain now and then is normal;
The wounds will heal, and then we'll be okay.
Life goes on, but not forever,
So why should we? —
Margo T. Rose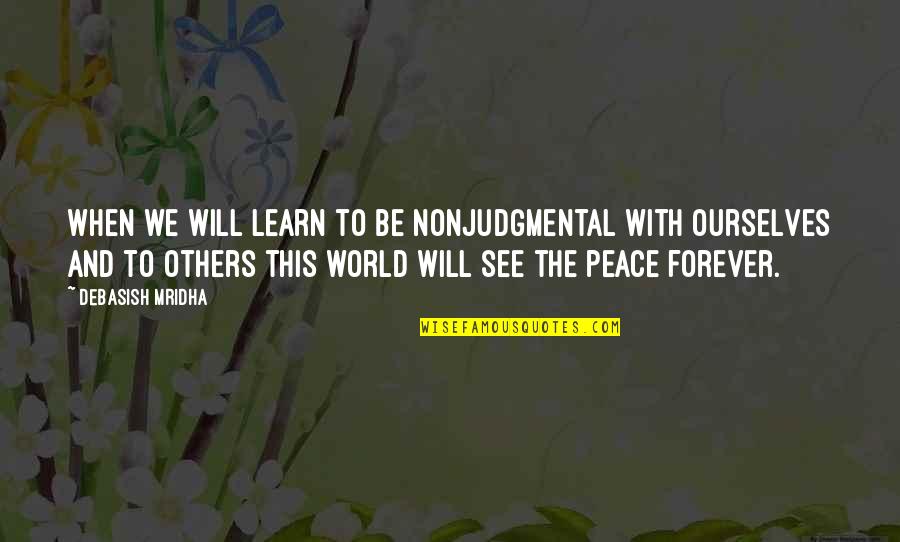 When we will learn to be nonjudgmental with ourselves and to others this world will see the peace forever. —
Debasish Mridha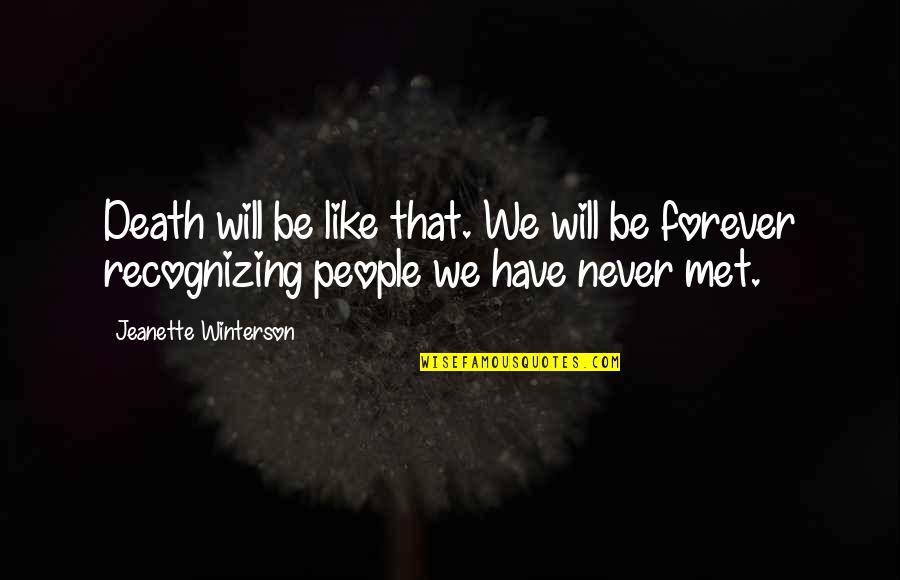 Death will be like that.
We will be forever
recognizing people we have never met. —
Jeanette Winterson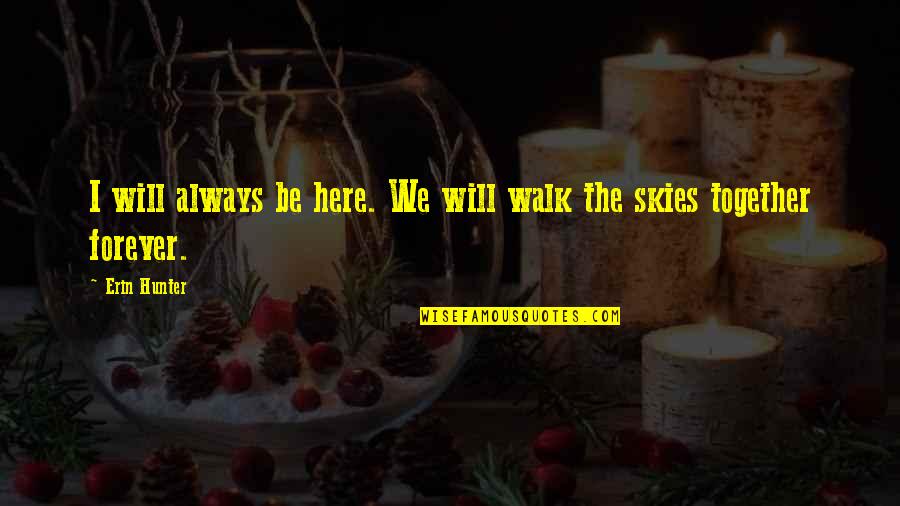 I will always be here. We will walk the skies together forever. —
Erin Hunter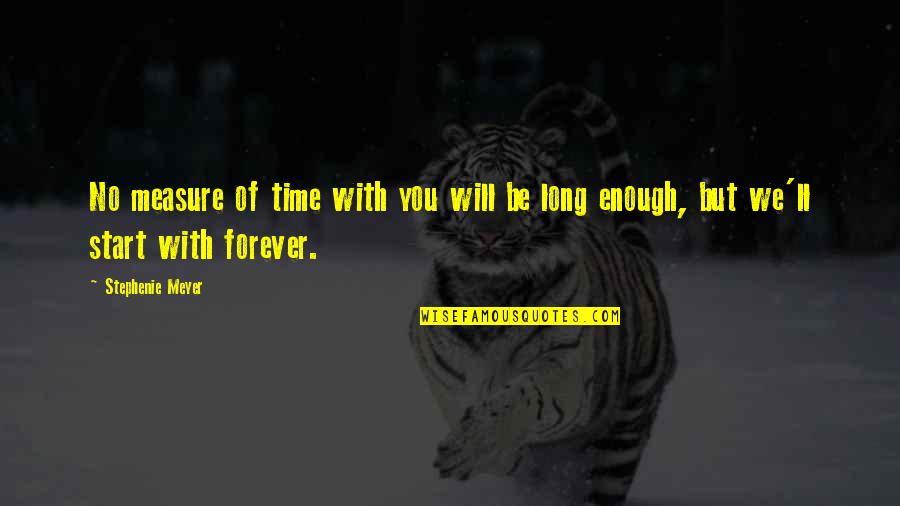 No measure of time with you will be long enough, but we'll start with forever. —
Stephenie Meyer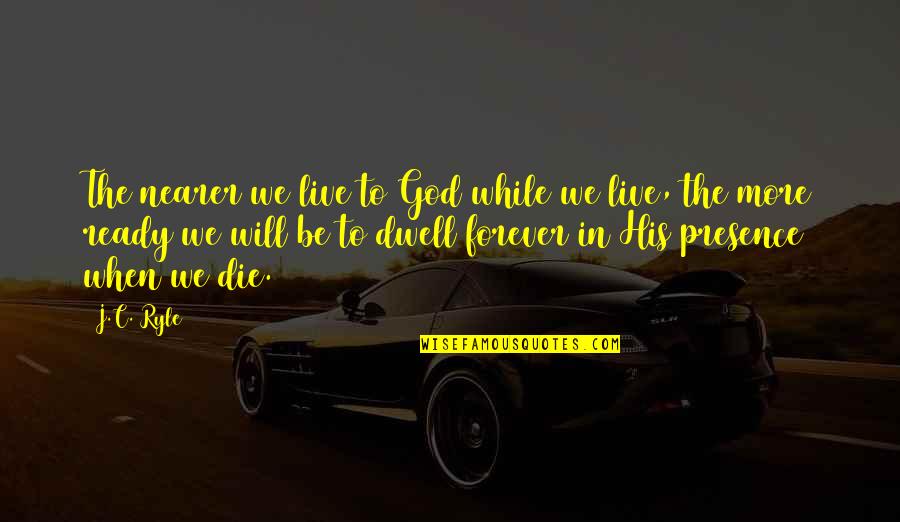 The nearer we live to God while we live, the more ready we will be to dwell forever in His presence when we die. —
J.C. Ryle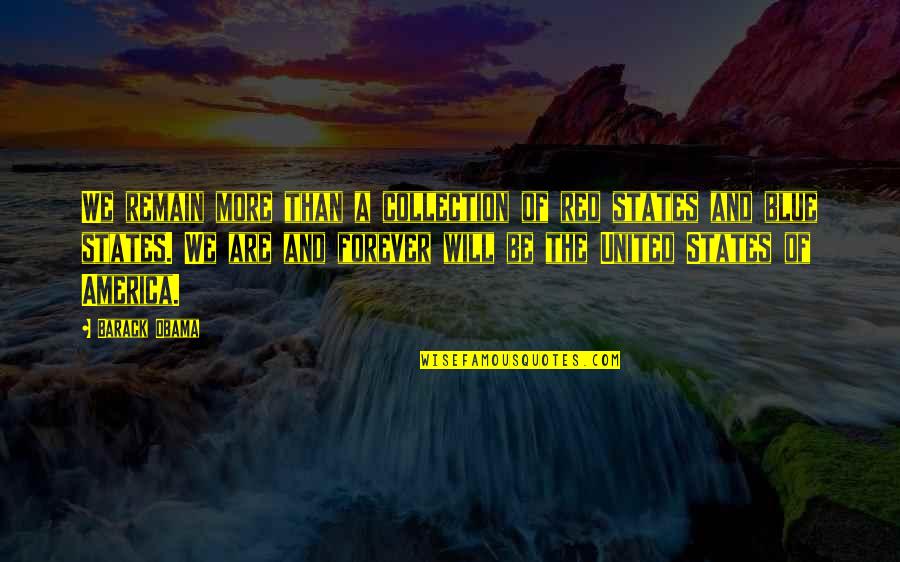 We remain more than a collection of red states and blue states. We are and forever will be the United States of America. —
Barack Obama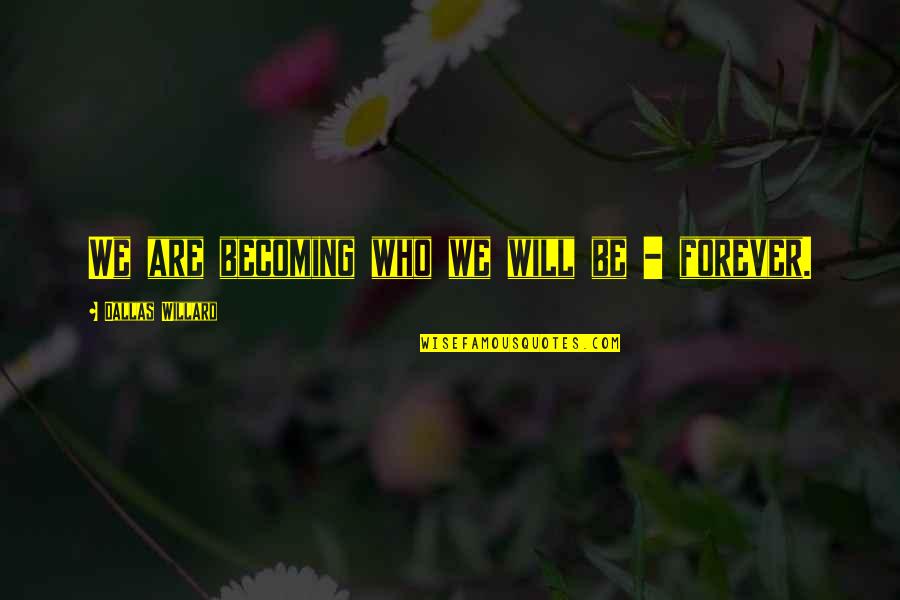 We are becoming who we will be - forever. —
Dallas Willard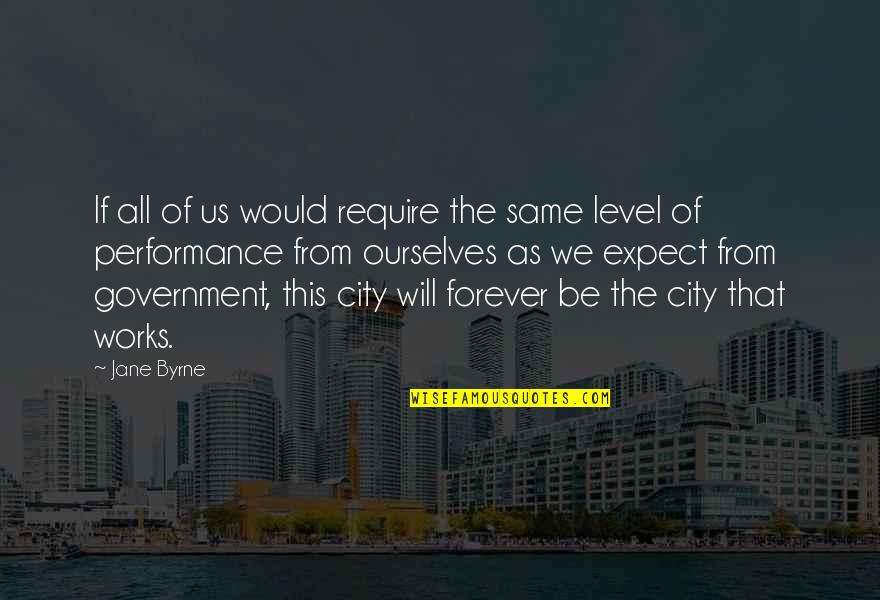 If all of us would require the same level of performance from ourselves as we expect from government, this city will forever be the city that works. —
Jane Byrne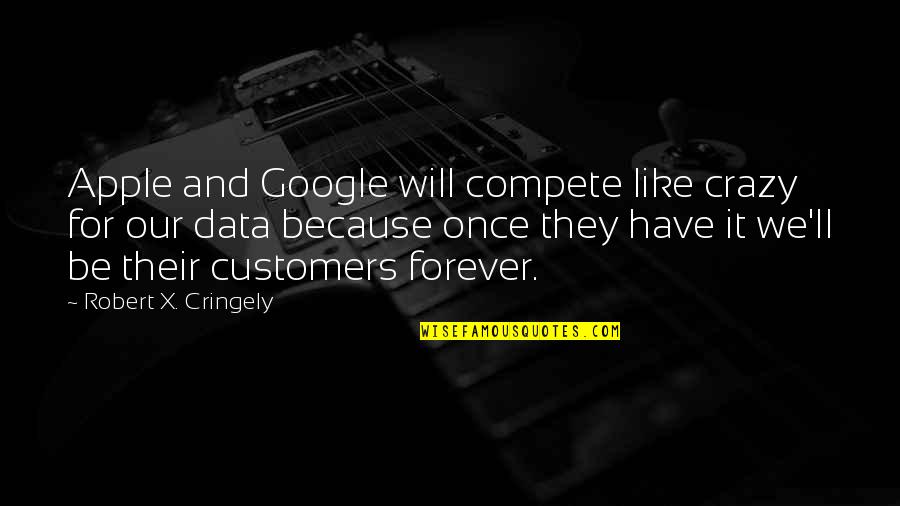 Apple and Google will compete like crazy for our data because once they have it we'll be their customers forever. —
Robert X. Cringely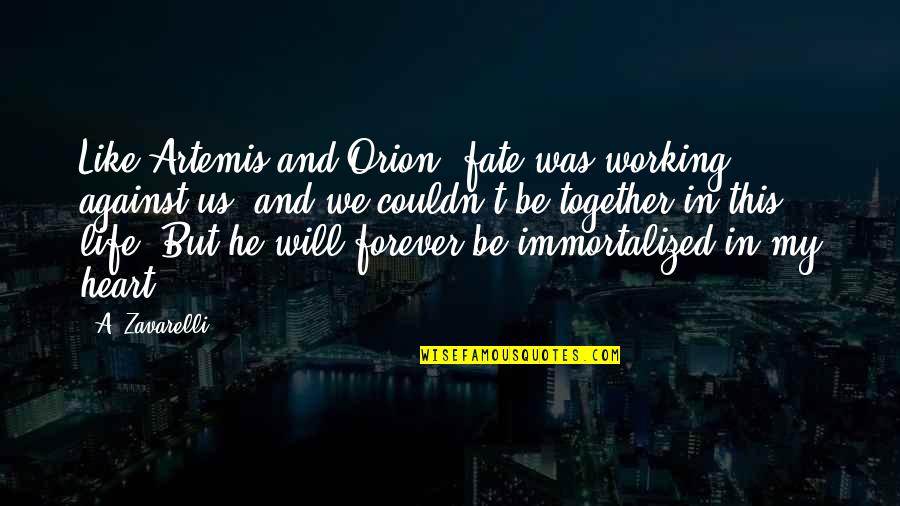 Like Artemis and Orion, fate was working against us, and we couldn't be together in this life. But he will forever be immortalized in my heart. —
A. Zavarelli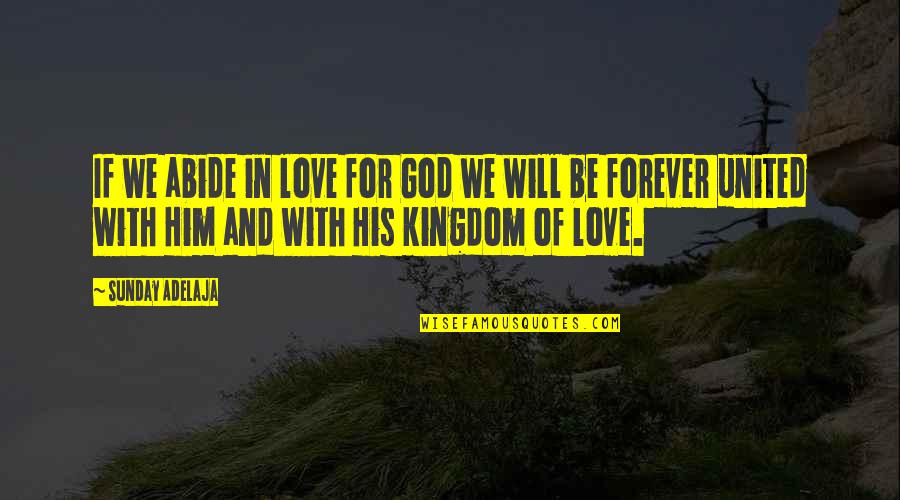 If we abide in love for God
we will be forever
united with Him and with His kingdom of love. —
Sunday Adelaja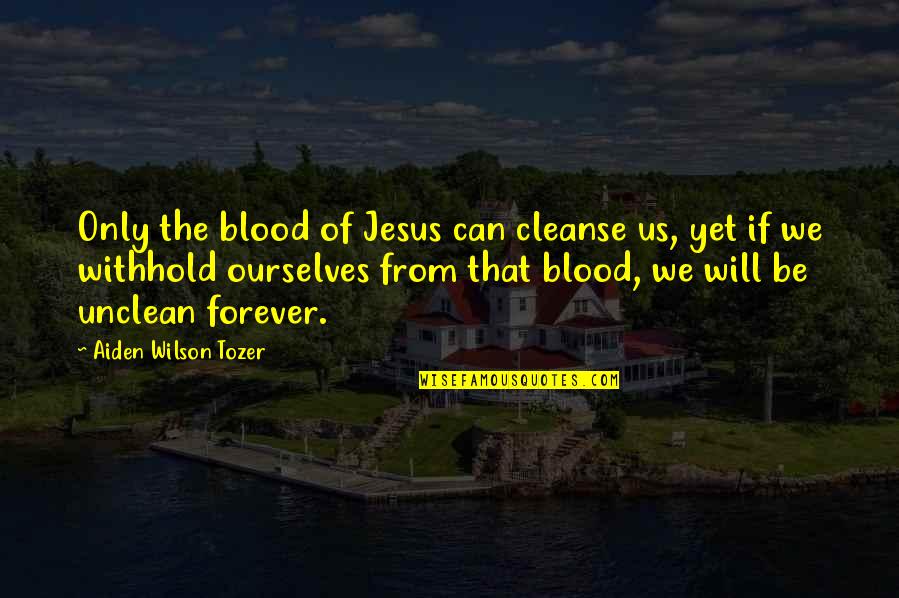 Only the blood of Jesus can cleanse us, yet if we withhold ourselves from that blood, we will be unclean forever. —
Aiden Wilson Tozer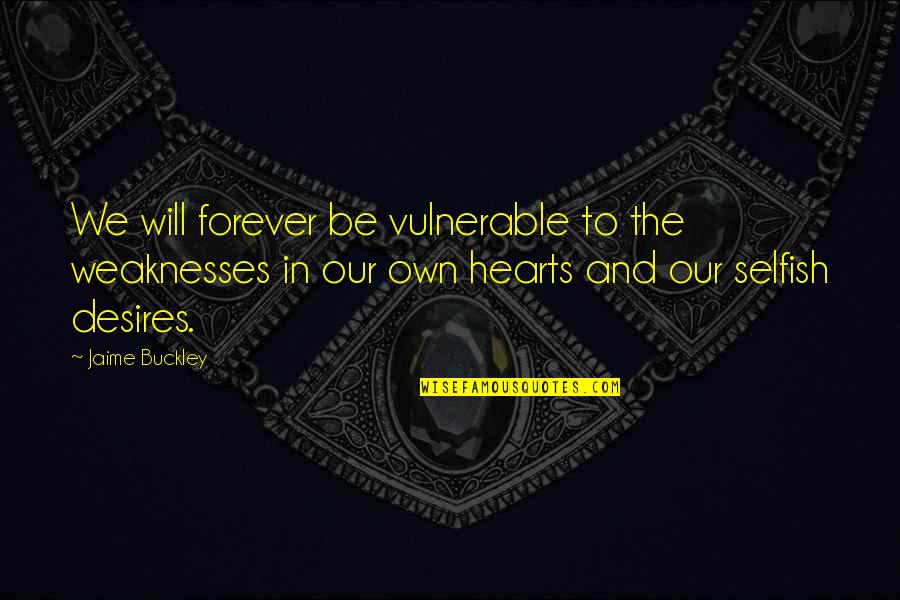 We will forever be vulnerable to the weaknesses in our own hearts and our selfish desires. —
Jaime Buckley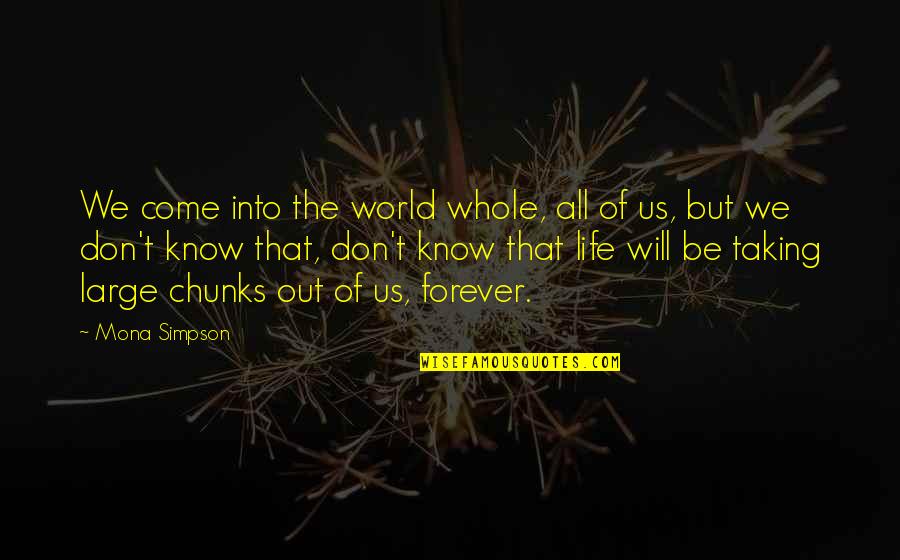 We come into the world whole, all of us, but we don't know that, don't know that life will be taking large chunks out of us, forever. —
Mona Simpson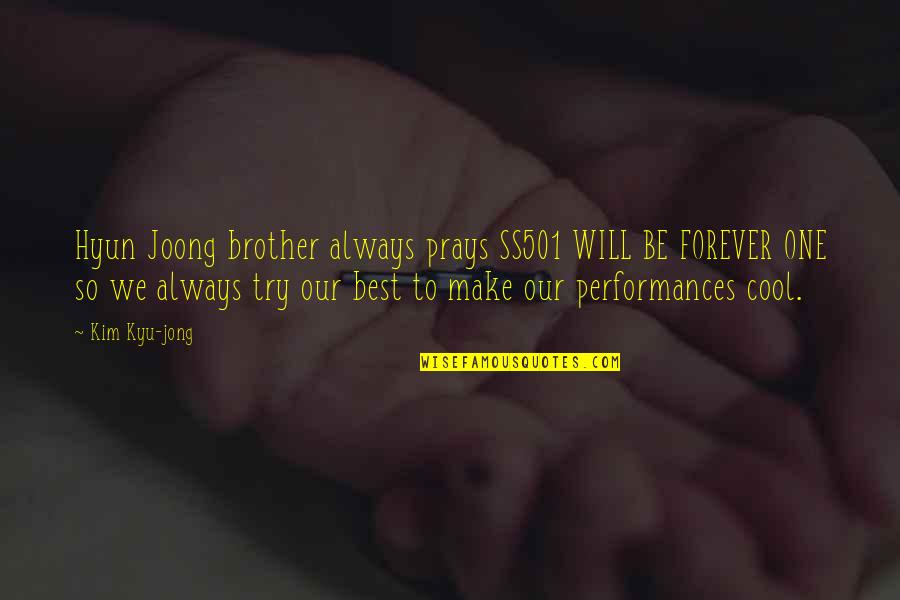 Hyun Joong brother always prays SS501 WILL BE FOREVER ONE so we always try our best to make our performances cool. —
Kim Kyu-jong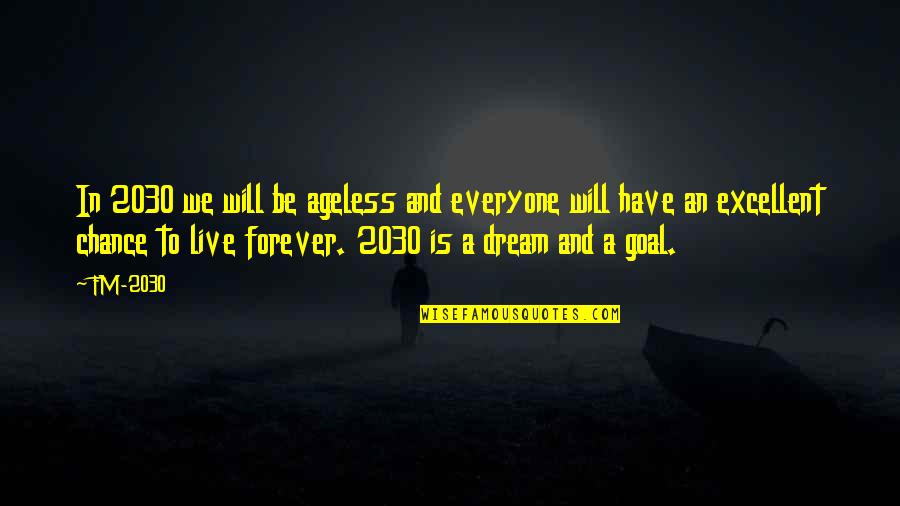 In 2030 we will be ageless and everyone will have an excellent chance to live forever. 2030 is a dream and a goal. —
FM-2030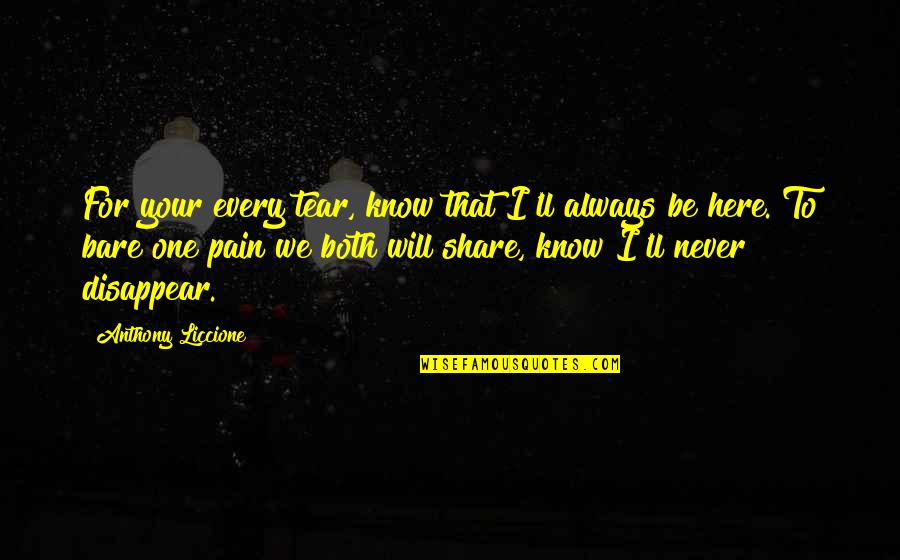 For your every tear, know that I'll always be here. To bare one pain we both will share, know I'll never disappear. —
Anthony Liccione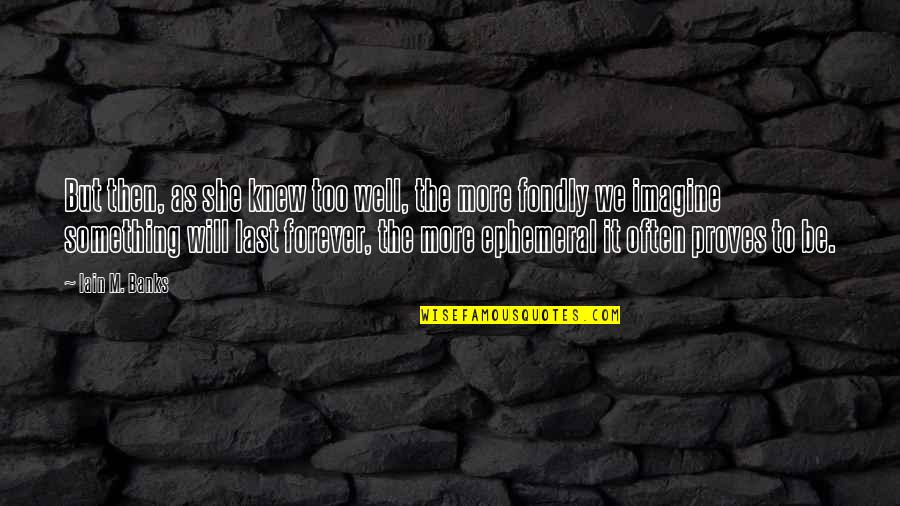 But then, as she knew too well, the more fondly we imagine something will last forever, the more ephemeral it often proves to be. —
Iain M. Banks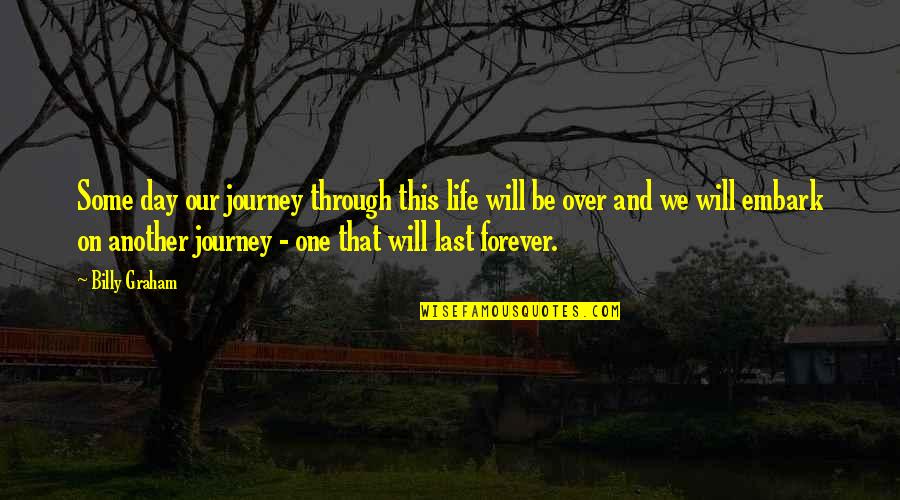 Some day our journey through this life will be over and we will embark on another journey - one that will last forever. —
Billy Graham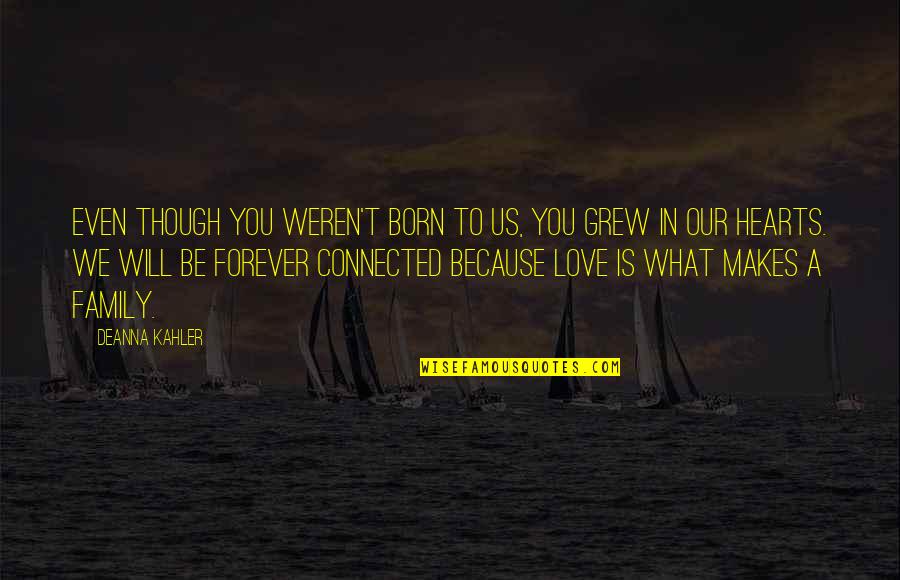 Even though you weren't born to us, you grew in our hearts.
We will be forever
connected because love is what makes a family. —
Deanna Kahler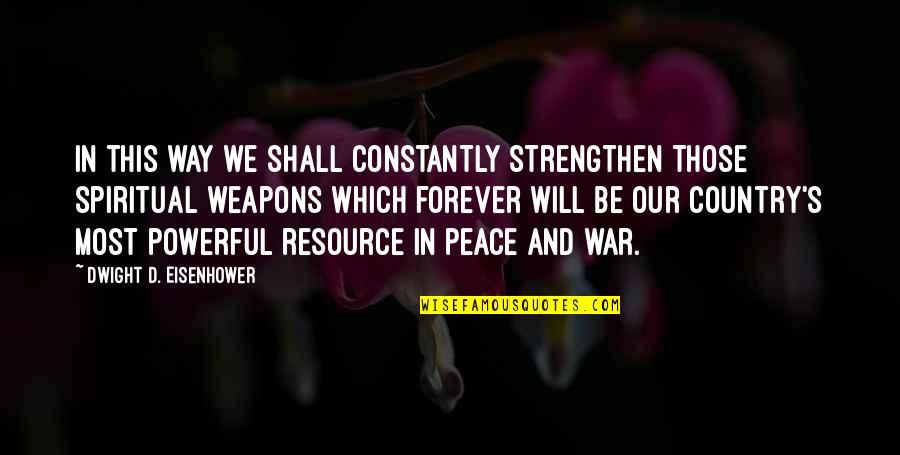 In this way we shall constantly strengthen those spiritual weapons which forever will be our country's most powerful resource in peace and war. —
Dwight D. Eisenhower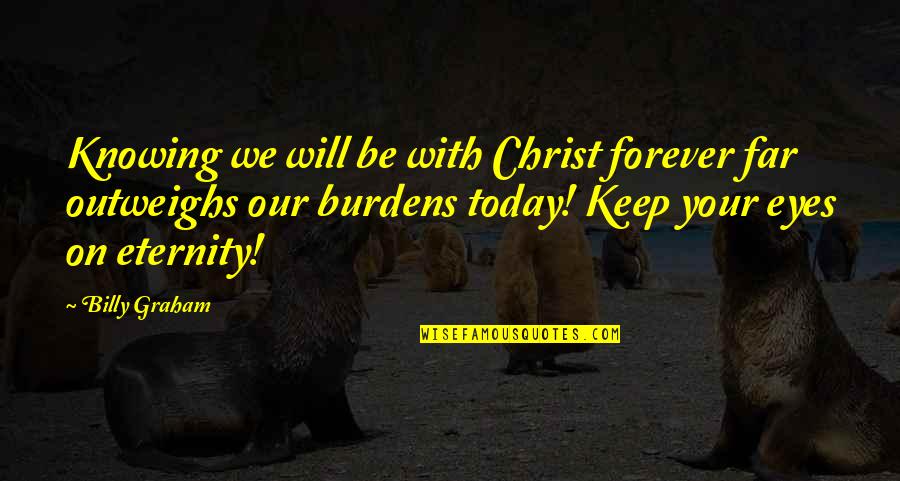 Knowing we will be with Christ forever far outweighs our burdens today! Keep your eyes on eternity! —
Billy Graham