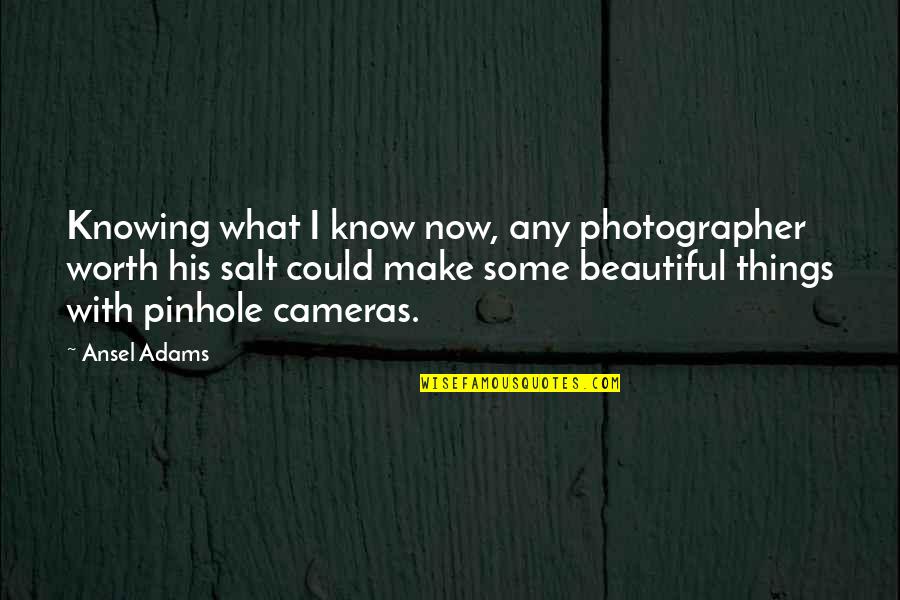 Knowing what I know now, any photographer worth his salt could make some beautiful things with pinhole cameras.
—
Ansel Adams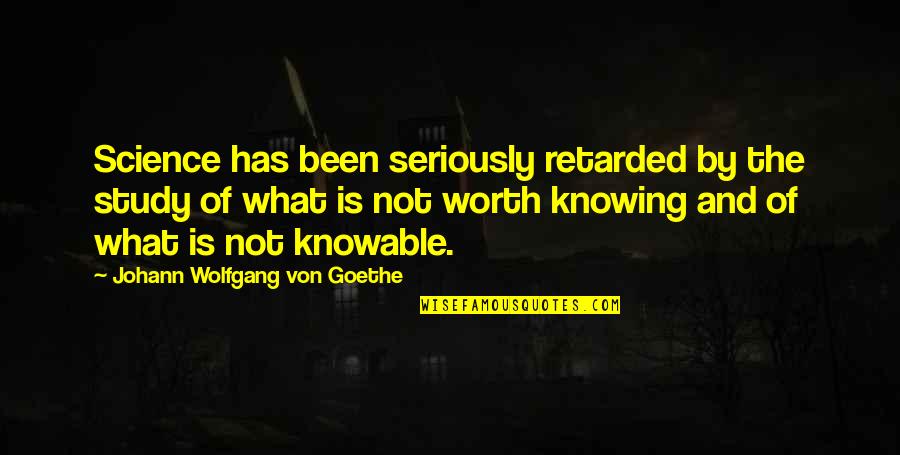 Science has been seriously retarded by the study of what is not worth knowing and of what is not knowable.
—
Johann Wolfgang Von Goethe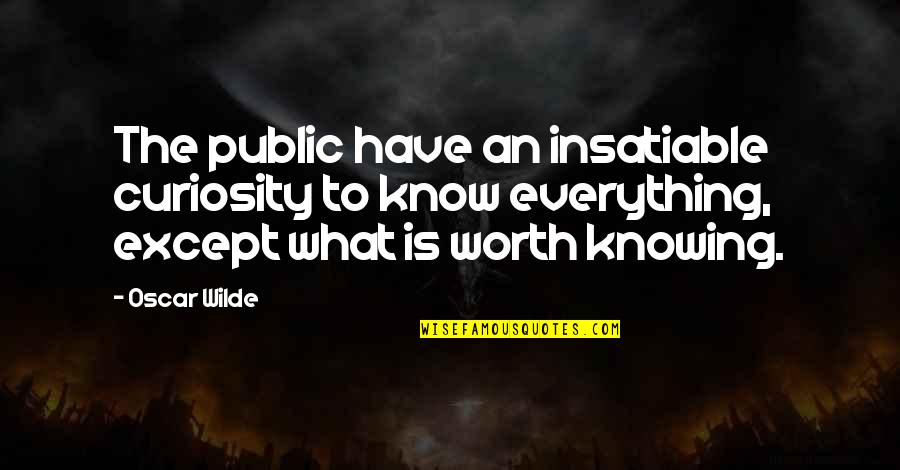 The public have an insatiable curiosity to know everything, except what is worth knowing.
—
Oscar Wilde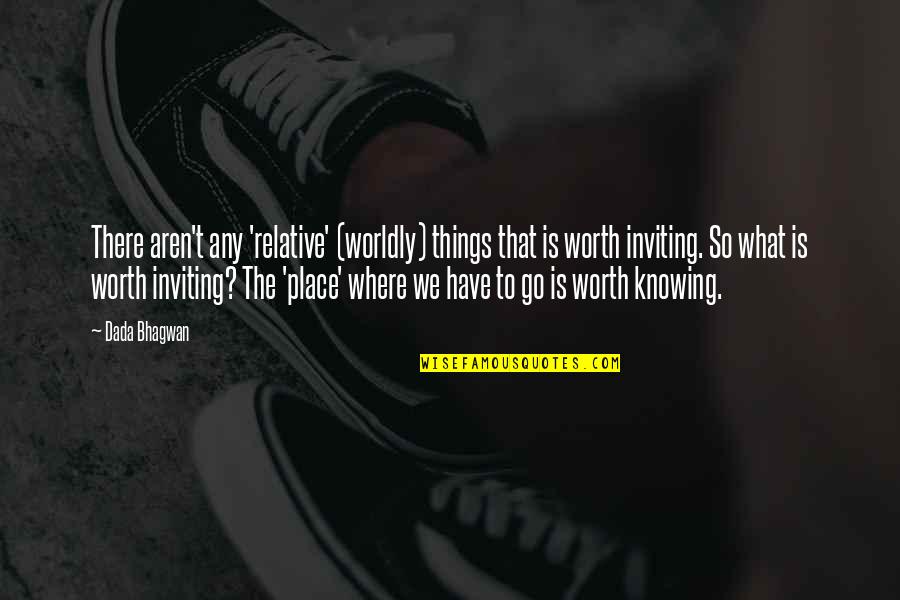 There aren't any 'relative' (worldly) things that is worth inviting. So what is worth inviting? The 'place' where we have to go is worth knowing.
—
Dada Bhagwan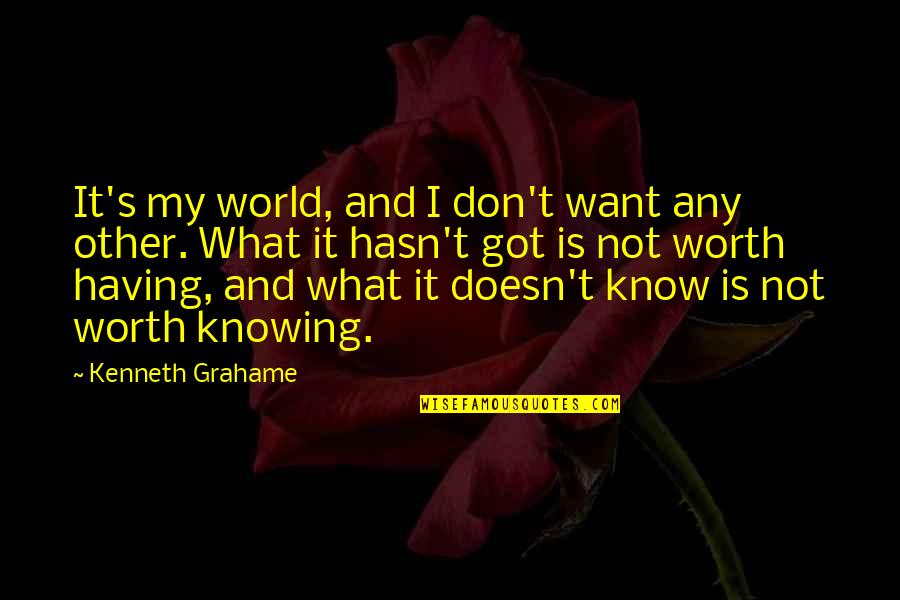 It's my world, and I don't want any other. What it hasn't got is not worth having, and what it doesn't know is not worth knowing. —
Kenneth Grahame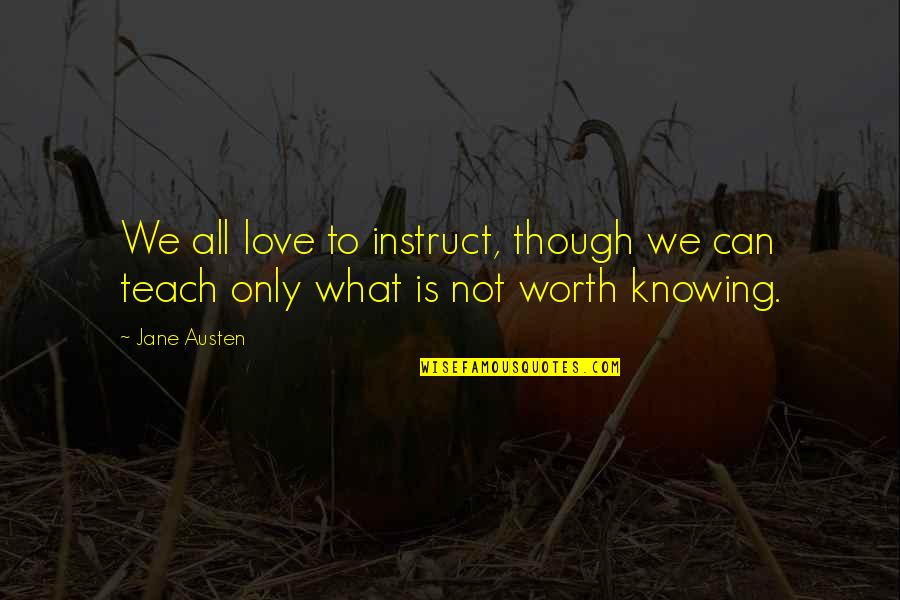 We all love to instruct, though we can teach only what is not worth knowing. —
Jane Austen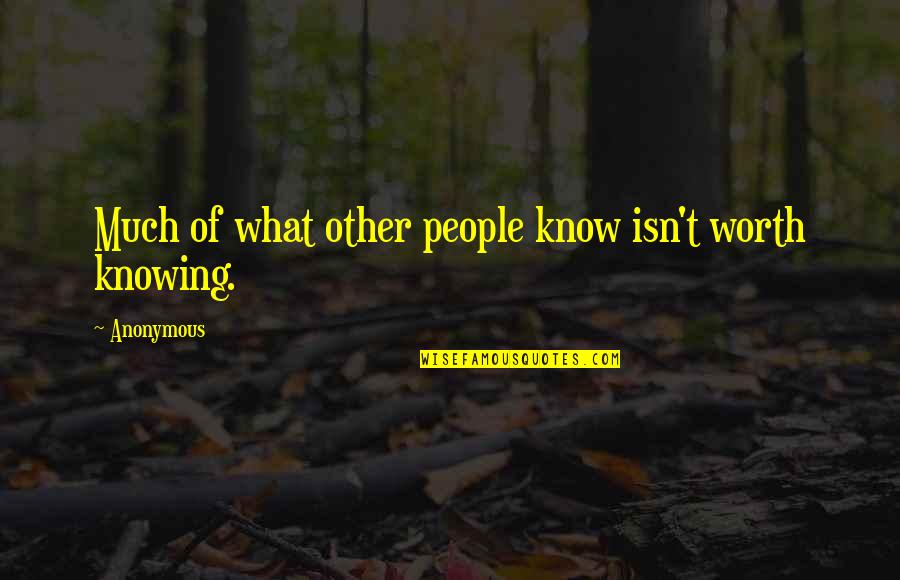 Much of what other people know isn't worth knowing. —
Anonymous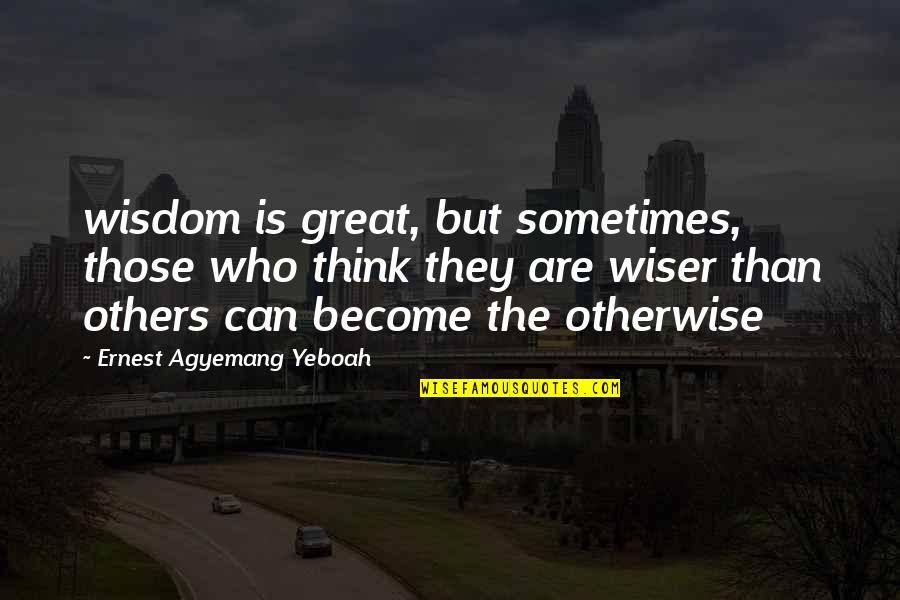 wisdom is great, but sometimes, those who think they are wiser than others can become the otherwise —
Ernest Agyemang Yeboah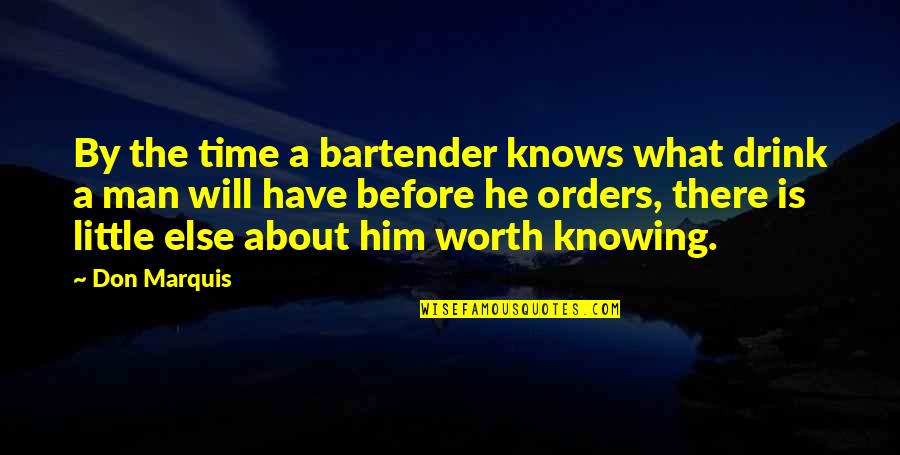 By the time a bartender knows what drink a man will have before he orders, there is little else about him worth knowing. —
Don Marquis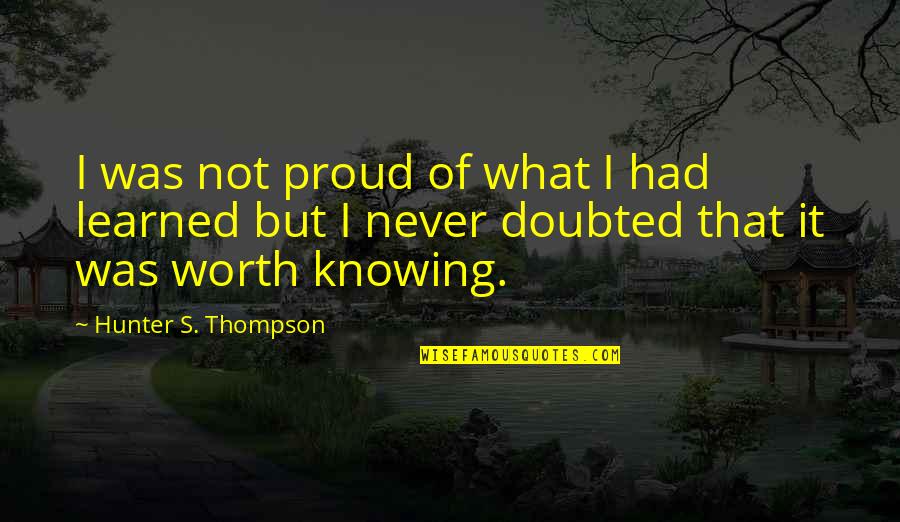 I was not proud of what I had learned but I never doubted that it was worth knowing. —
Hunter S. Thompson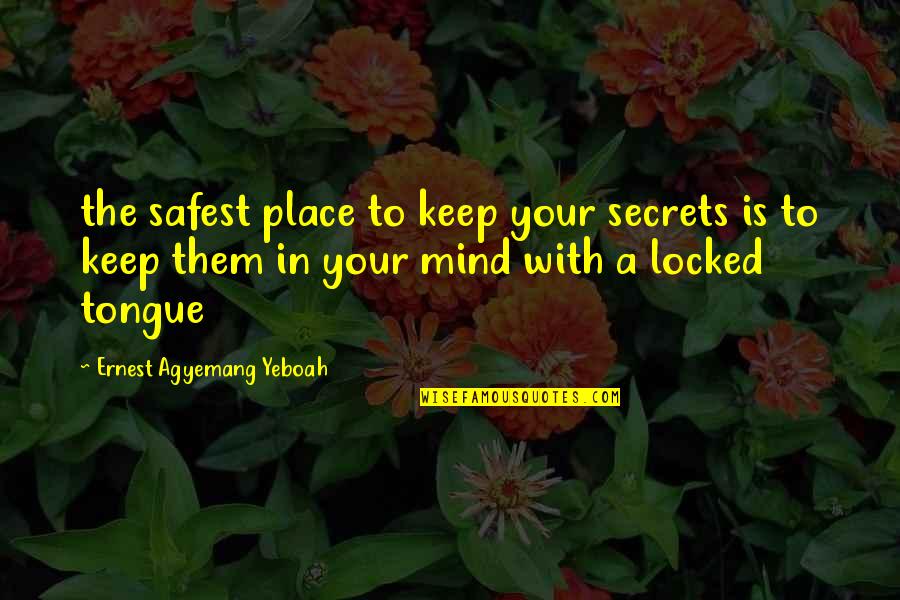 the safest place to keep your secrets is to keep them in your mind with a locked tongue —
Ernest Agyemang Yeboah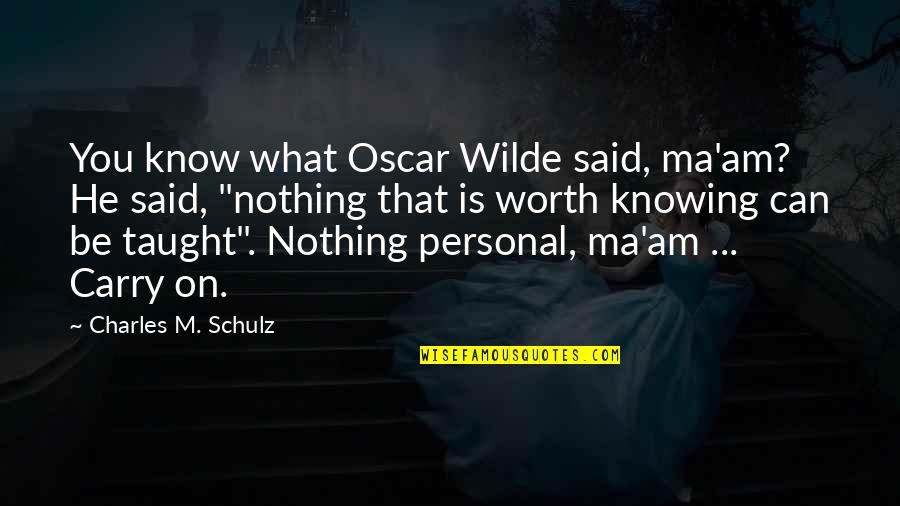 You know what Oscar Wilde said, ma'am? He said, "nothing that is worth knowing can be taught". Nothing personal, ma'am ... Carry on. —
Charles M. Schulz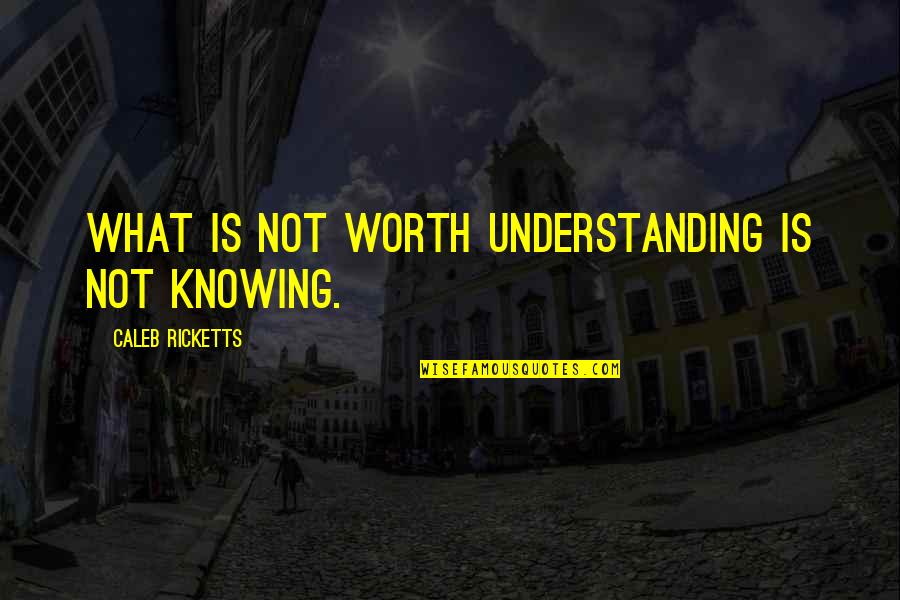 What is not worth understanding is not knowing. —
Caleb Ricketts