Kiss You Forever Quotes
Collection of top 38 famous quotes about Kiss You Forever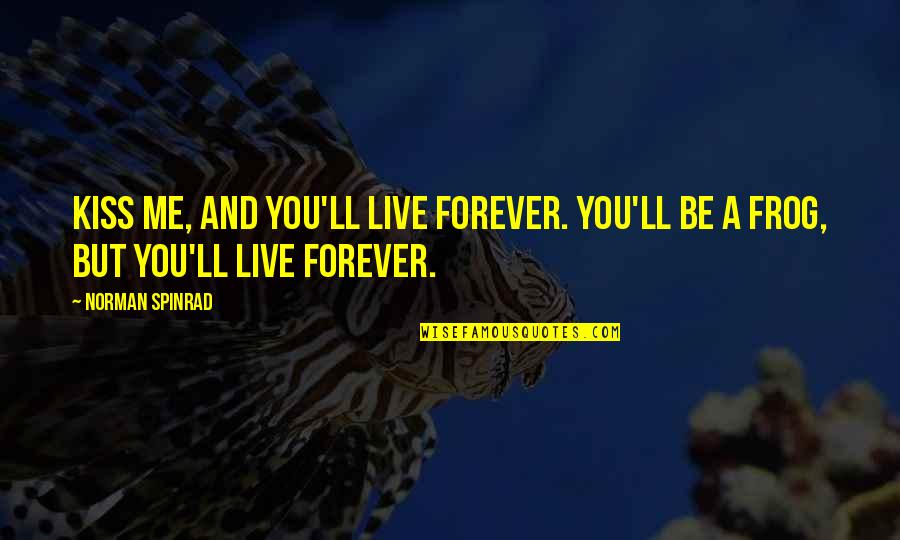 Kiss me, and you'll live forever. You'll be a frog, but you'll live forever.
—
Norman Spinrad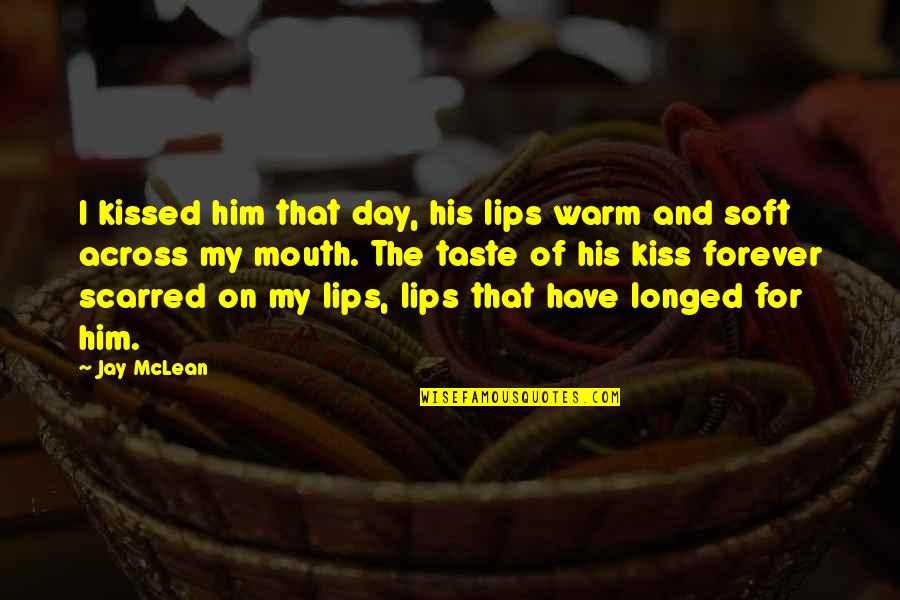 I kissed him that day, his lips warm and soft across my mouth. The taste of his kiss forever scarred on my lips, lips that have longed for him.
—
Jay McLean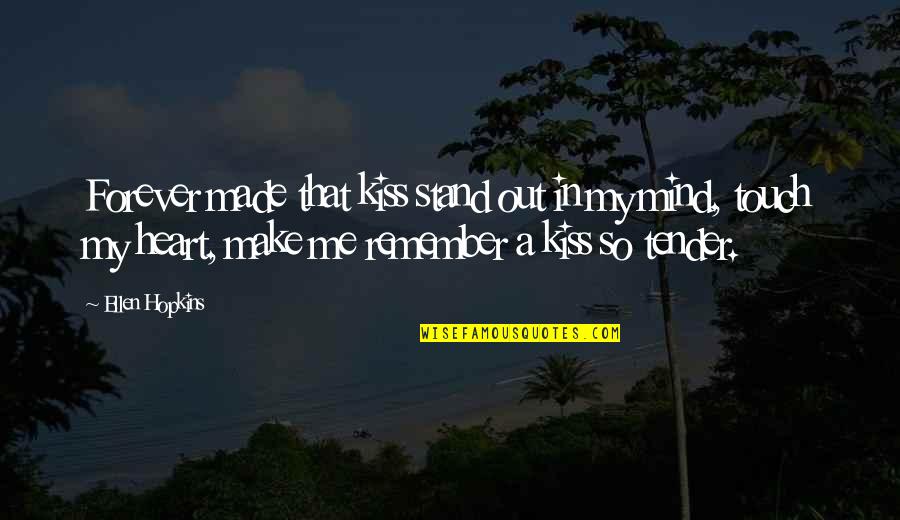 Forever made that kiss stand out in my mind, touch my heart, make me remember a kiss so tender.
—
Ellen Hopkins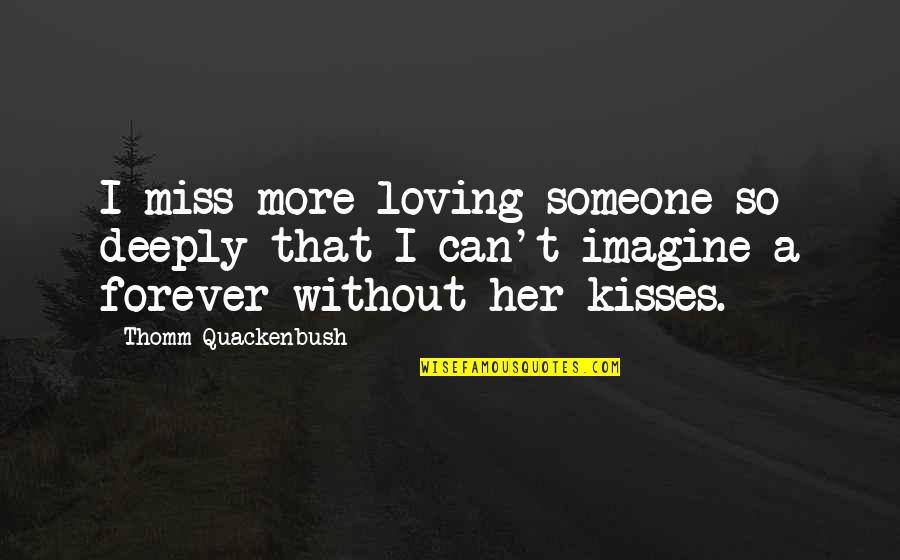 I miss more loving someone so deeply that I can't imagine a forever without her kisses.
—
Thomm Quackenbush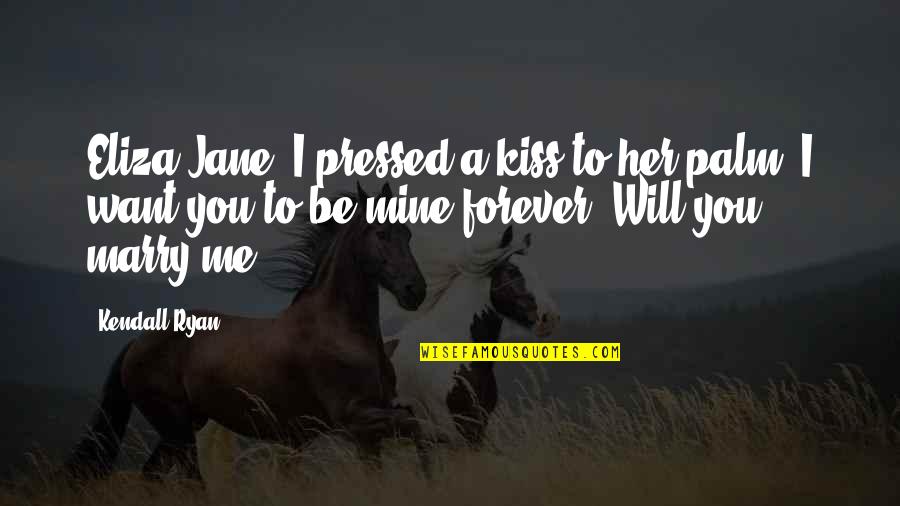 Eliza Jane, I pressed a kiss to her palm. I want you to be mine forever. Will you marry me?
—
Kendall Ryan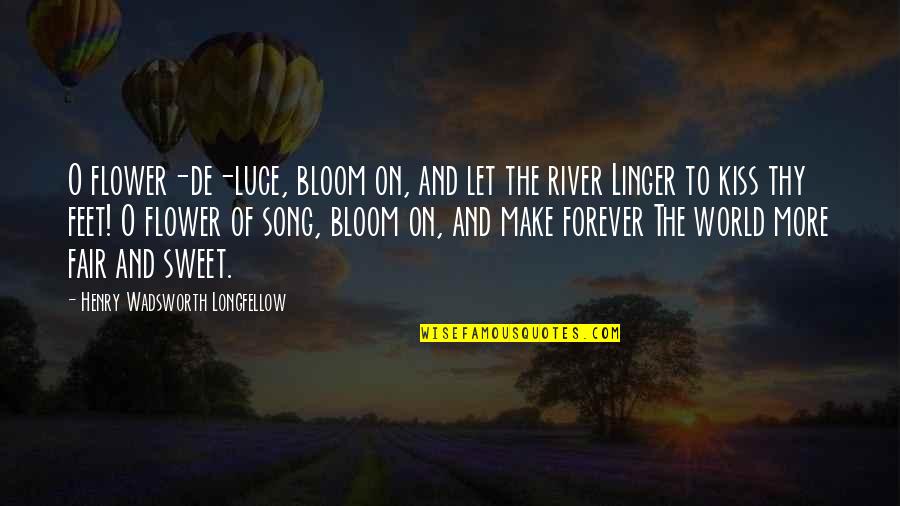 O flower-de-luce, bloom on, and let the river Linger to kiss thy feet! O flower of song, bloom on, and make forever The world more fair and sweet.
—
Henry Wadsworth Longfellow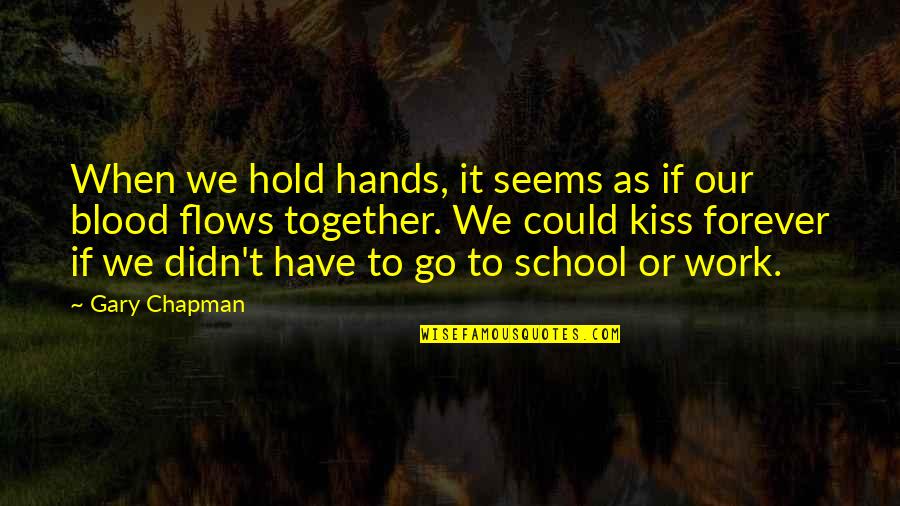 When we hold hands, it seems as if our blood flows together. We could kiss forever if we didn't have to go to school or work.
—
Gary Chapman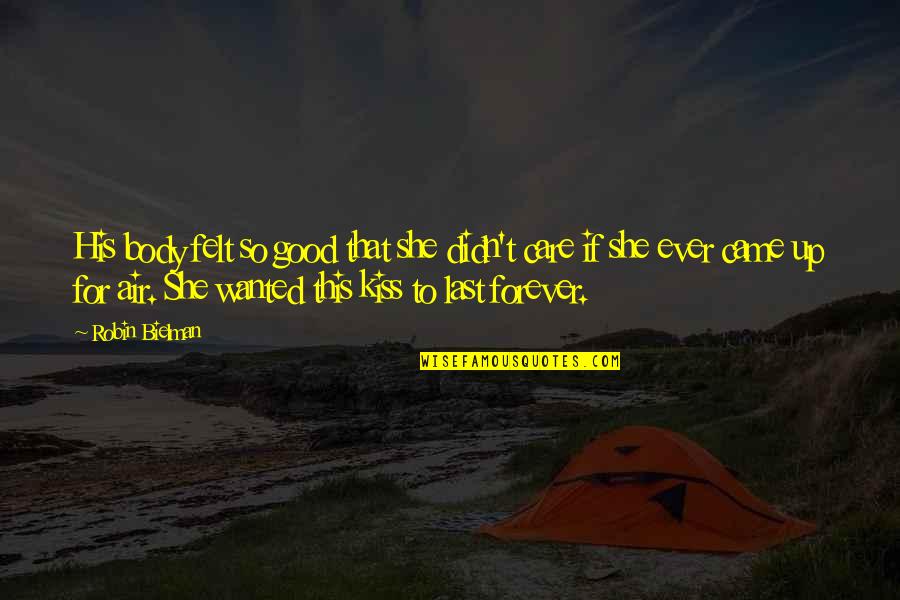 His body felt so good that she didn't care if she ever came up for air. She wanted this kiss to last forever.
—
Robin Bielman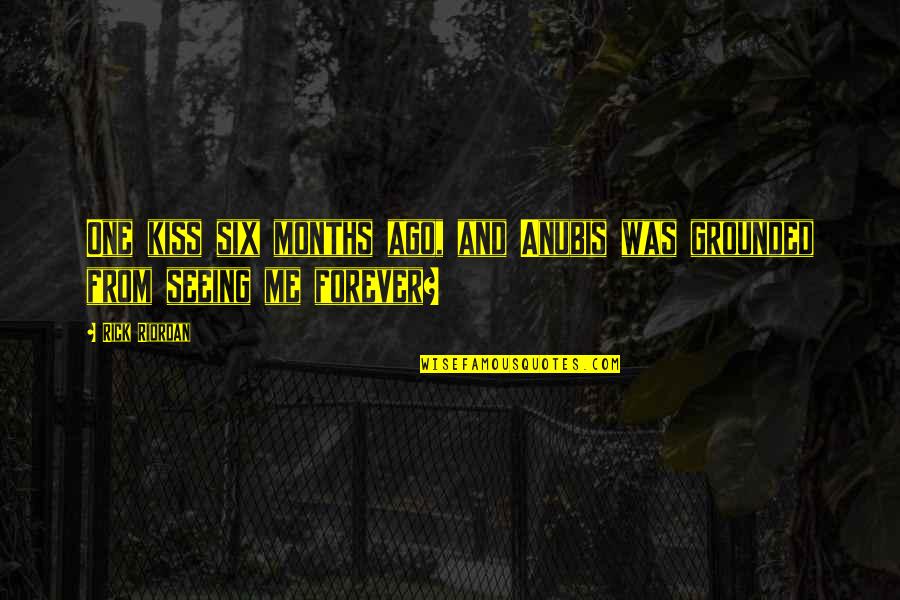 One kiss six months ago, and Anubis was grounded from seeing me forever?
—
Rick Riordan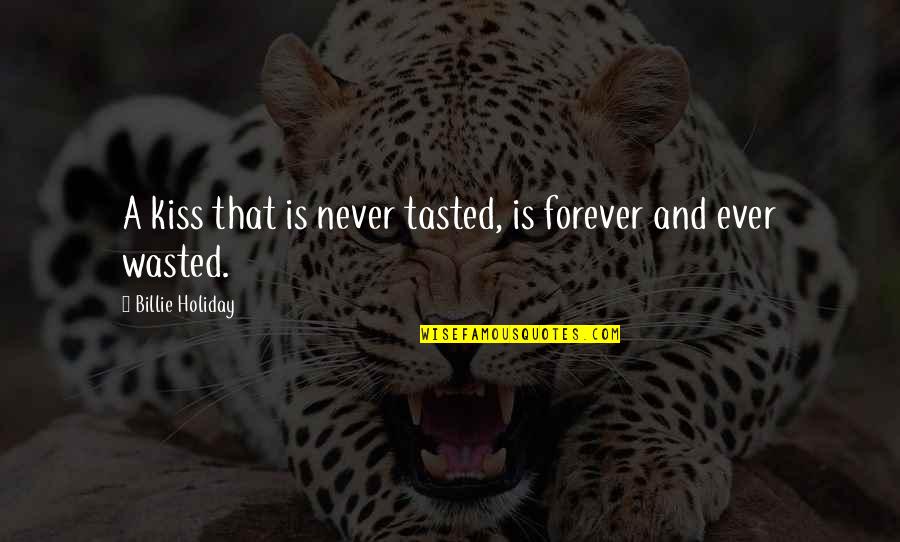 A kiss that is never tasted, is forever and ever wasted.
—
Billie Holiday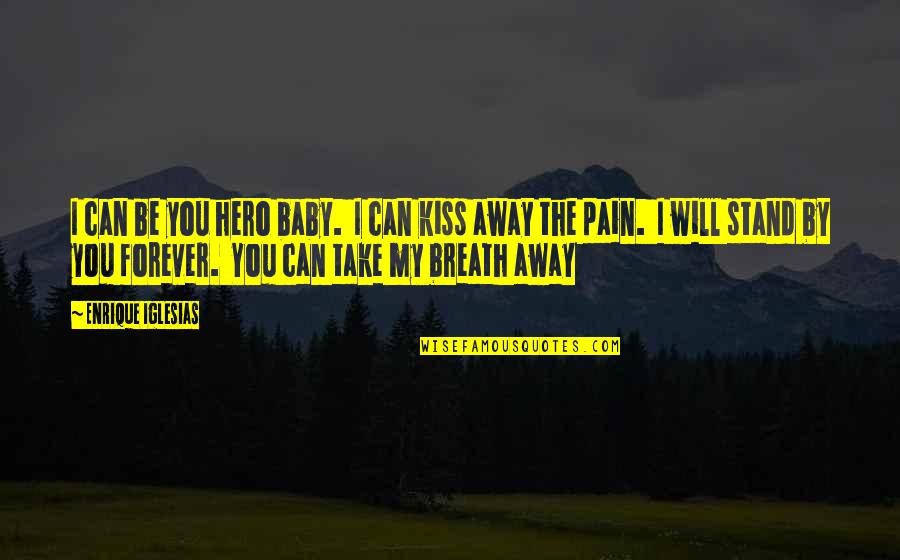 I can be you hero baby.
I can kiss away the pain.
I will stand by you forever.
You can take my breath away —
Enrique Iglesias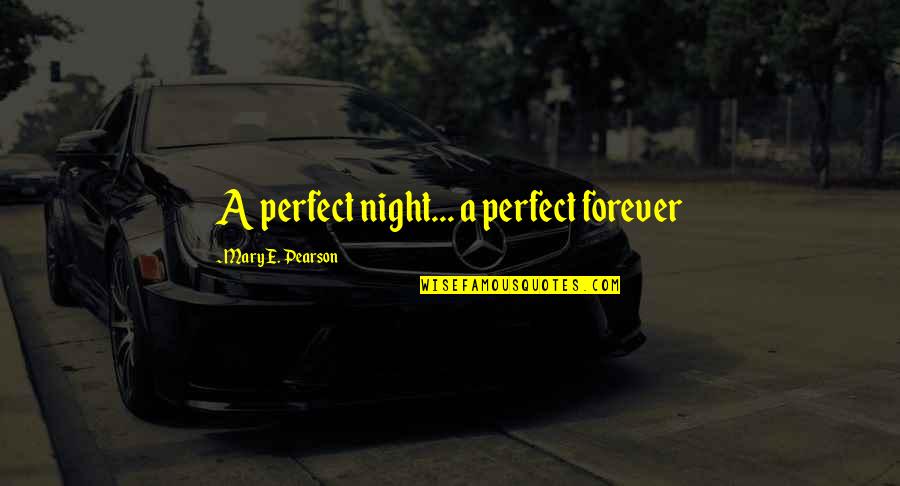 A perfect night... a perfect forever —
Mary E. Pearson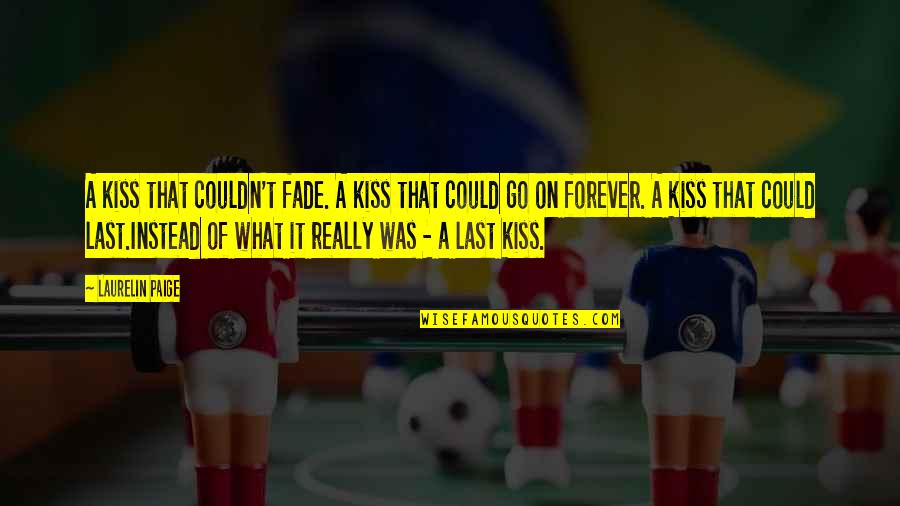 A kiss that couldn't fade.
A kiss that could go on forever.
A kiss that could last.
Instead of what it really was - a last kiss. —
Laurelin Paige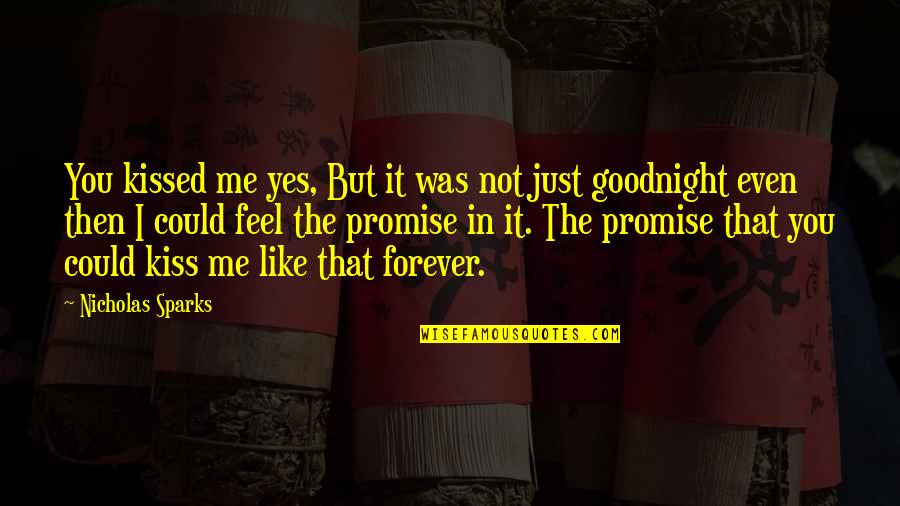 You kissed me yes, But it was not just goodnight even then I could feel the promise in it. The promise that you could kiss me like that forever. —
Nicholas Sparks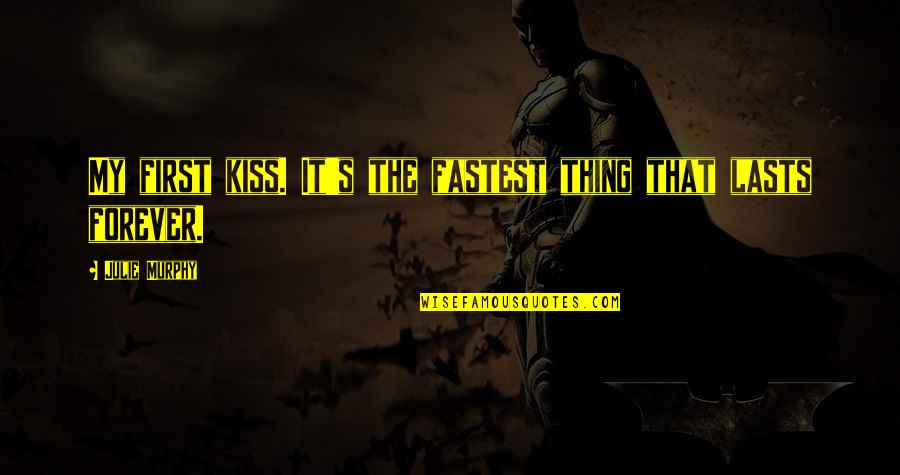 My first kiss. It's the fastest thing that lasts forever. —
Julie Murphy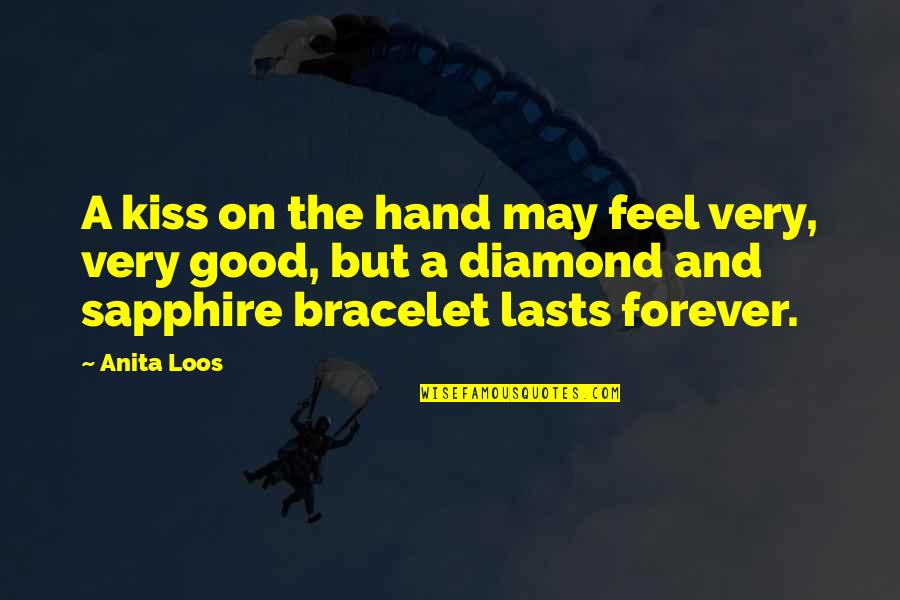 A kiss on the hand may feel very, very good, but a diamond and sapphire bracelet lasts forever. —
Anita Loos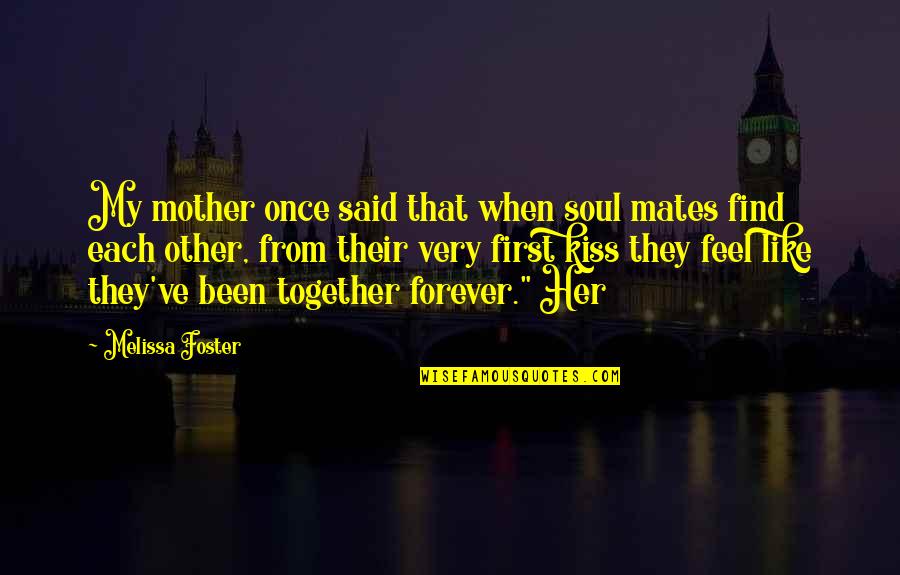 My mother once said that when soul mates find each other, from their very first kiss they feel like they've been together forever." Her —
Melissa Foster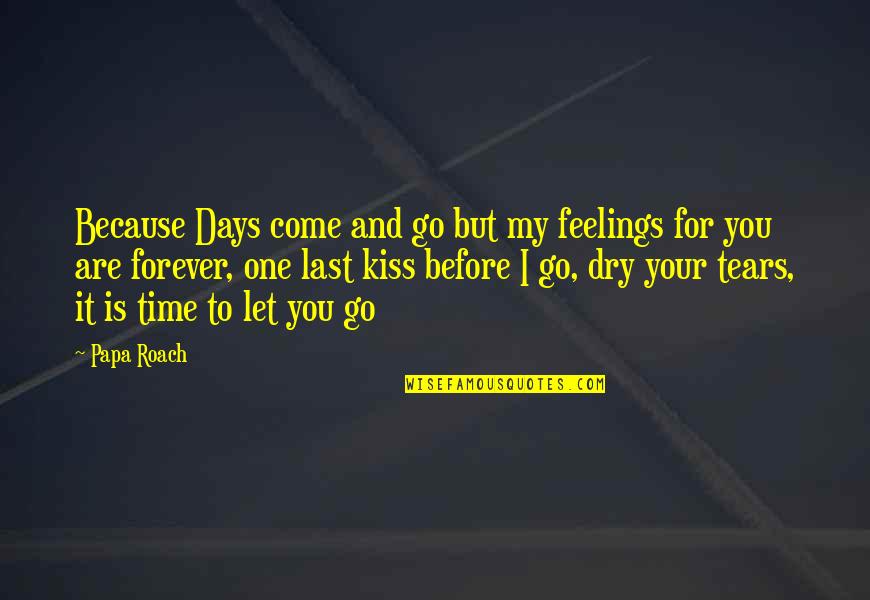 Because Days come and go but my feelings for you are forever, one last kiss before I go, dry your tears, it is time to let you go —
Papa Roach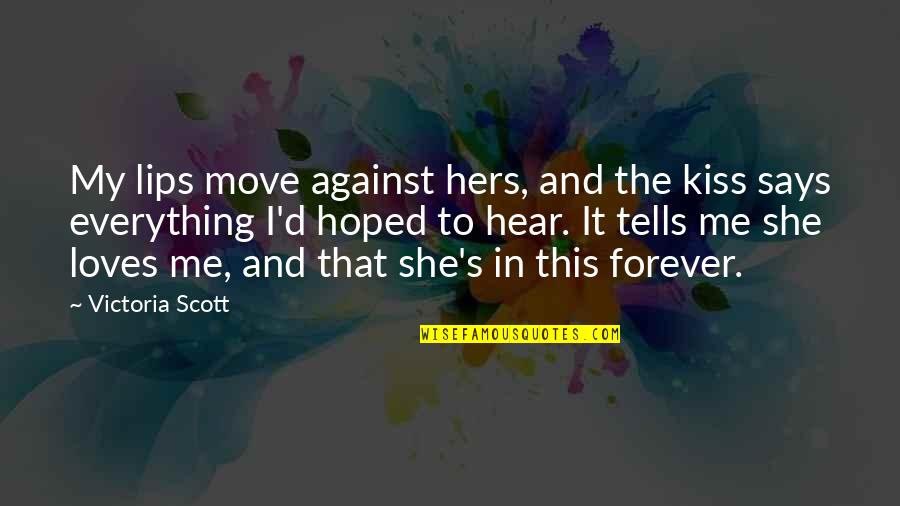 My lips move against hers, and the kiss says everything I'd hoped to hear. It tells me she loves me, and that she's in this forever. —
Victoria Scott
Because I knew it wasn't for forever. Grace touched his hair and he bent his head to kiss her, quiet as a secret. —
Maggie Stiefvater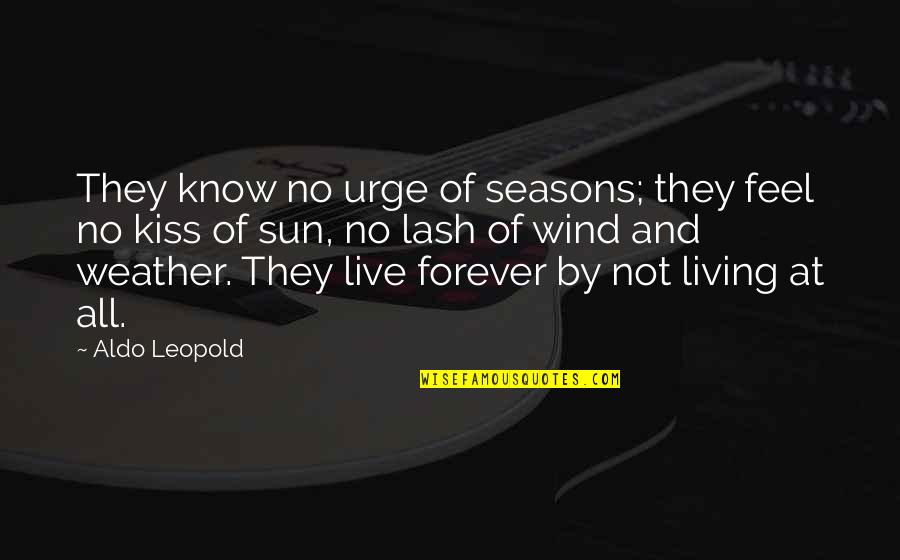 They know no urge of seasons; they feel no kiss of sun, no lash of wind and weather. They live forever by not living at all. —
Aldo Leopold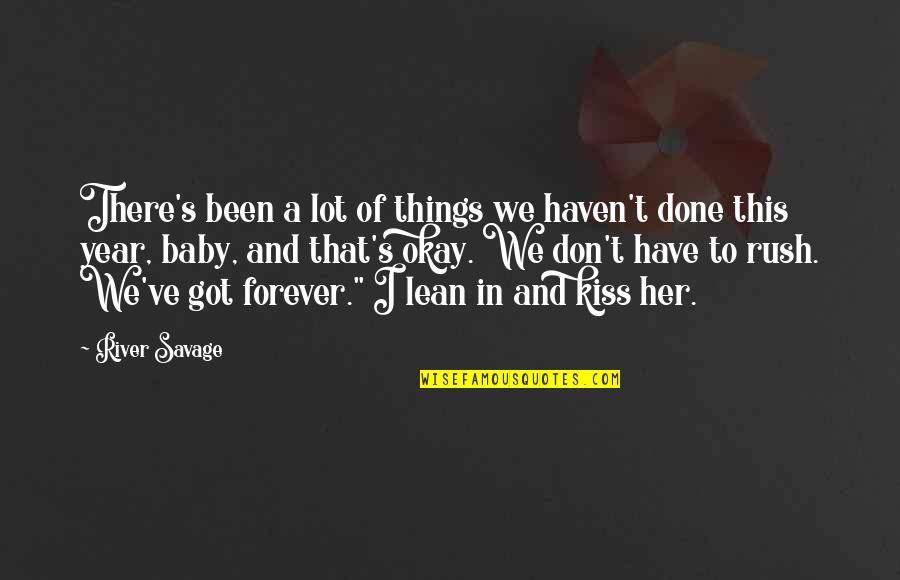 There's been a lot of things we haven't done this year, baby, and that's okay. We don't have to rush. We've got forever." I lean in and kiss her. —
River Savage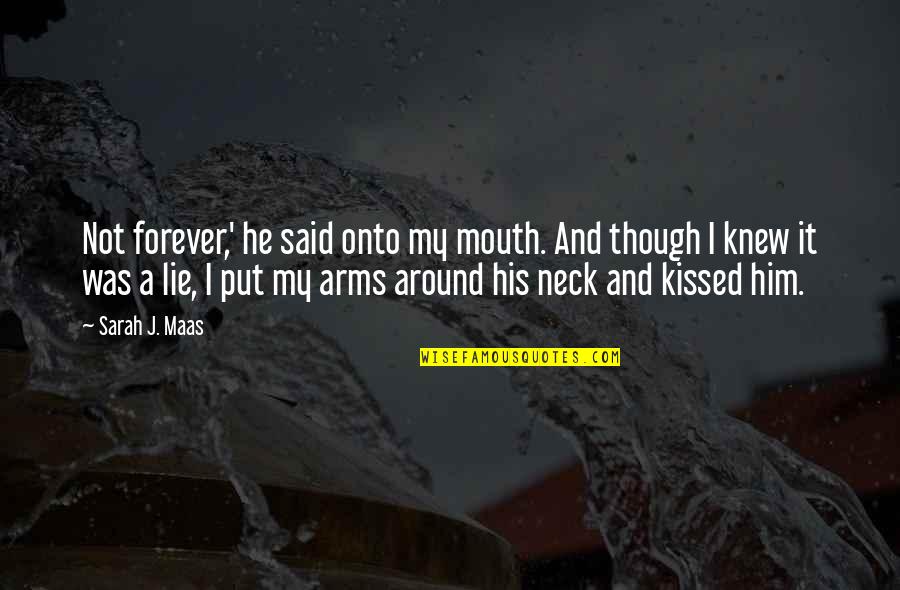 Not forever,' he said onto my mouth. And though I knew it was a lie, I put my arms around his neck and kissed him. —
Sarah J. Maas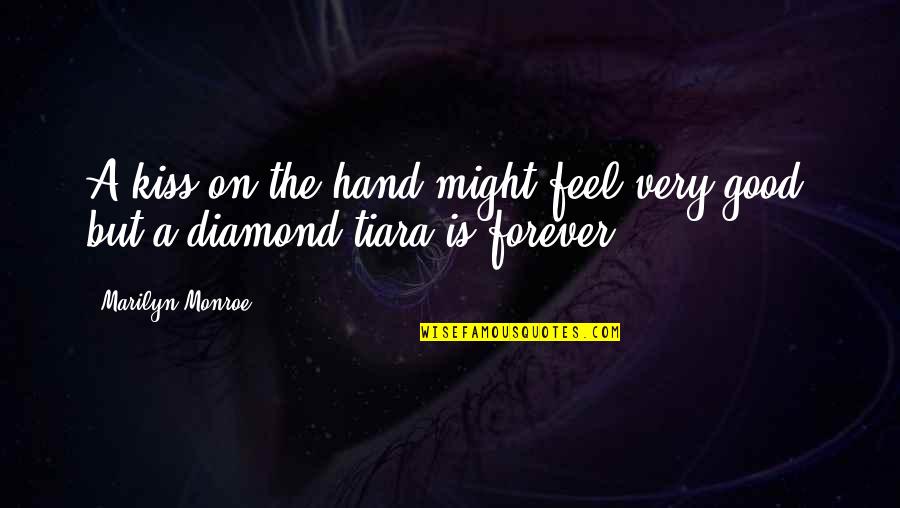 A kiss on the hand might feel very good, but a diamond tiara is forever. —
Marilyn Monroe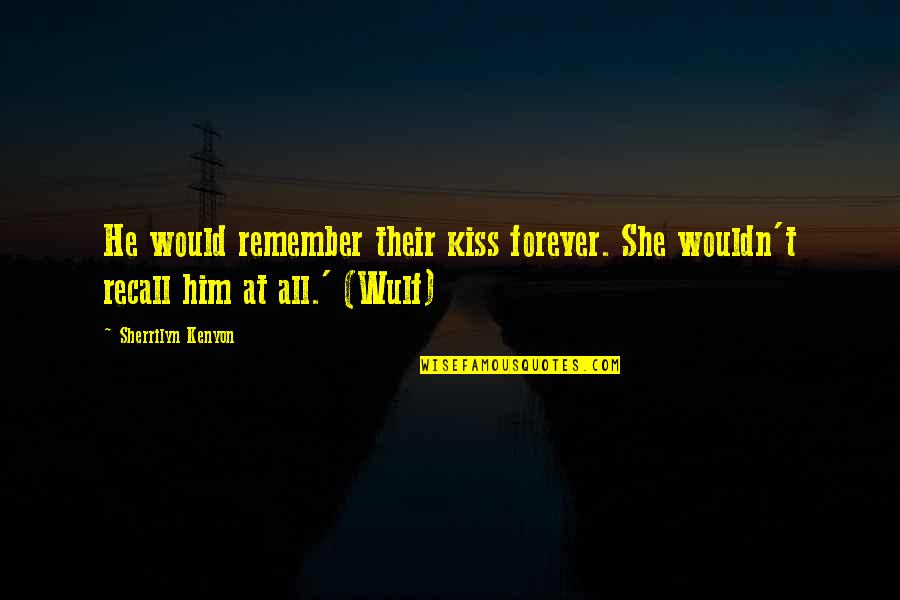 He would remember their kiss forever. She wouldn't recall him at all.' (Wulf) —
Sherrilyn Kenyon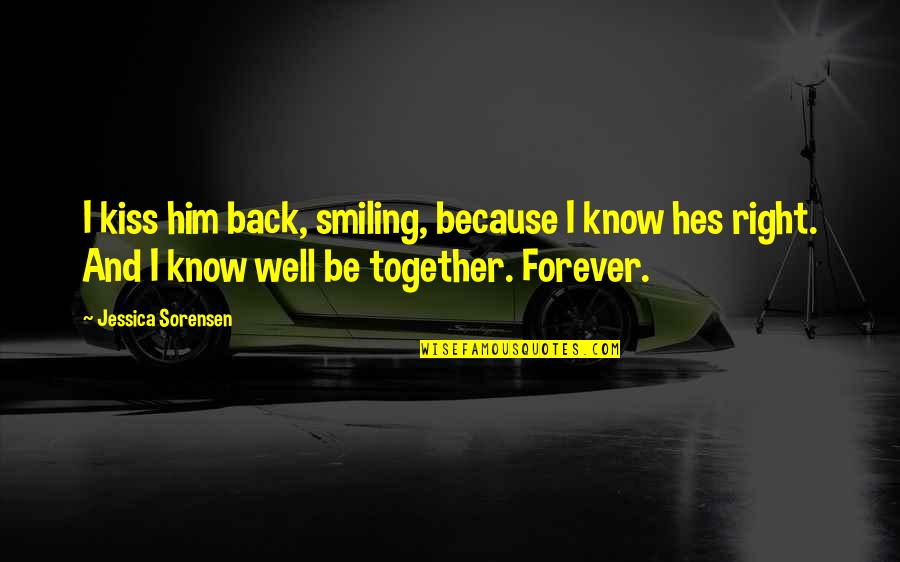 I kiss him back, smiling, because I know hes right. And I know well be together. Forever. —
Jessica Sorensen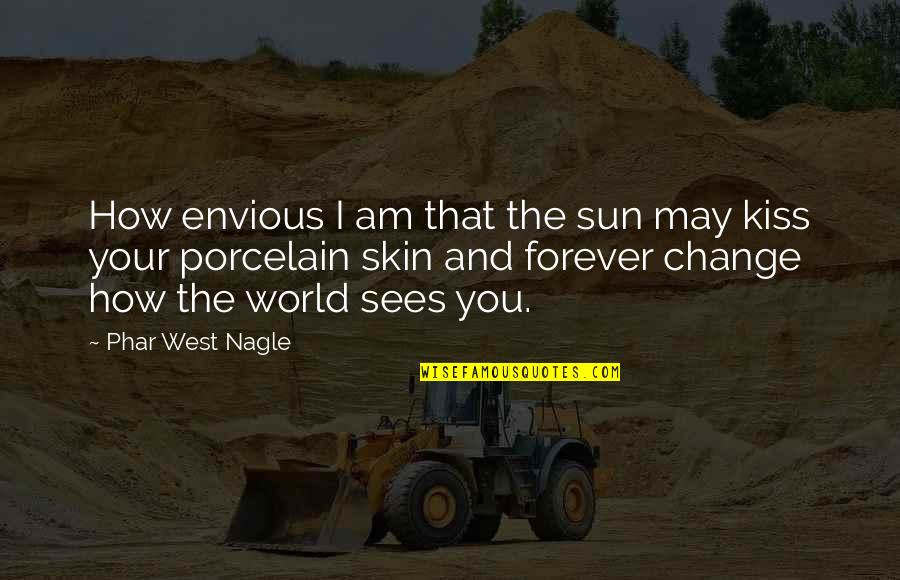 How envious I am that the sun may kiss your porcelain skin and forever change how the world sees you. —
Phar West Nagle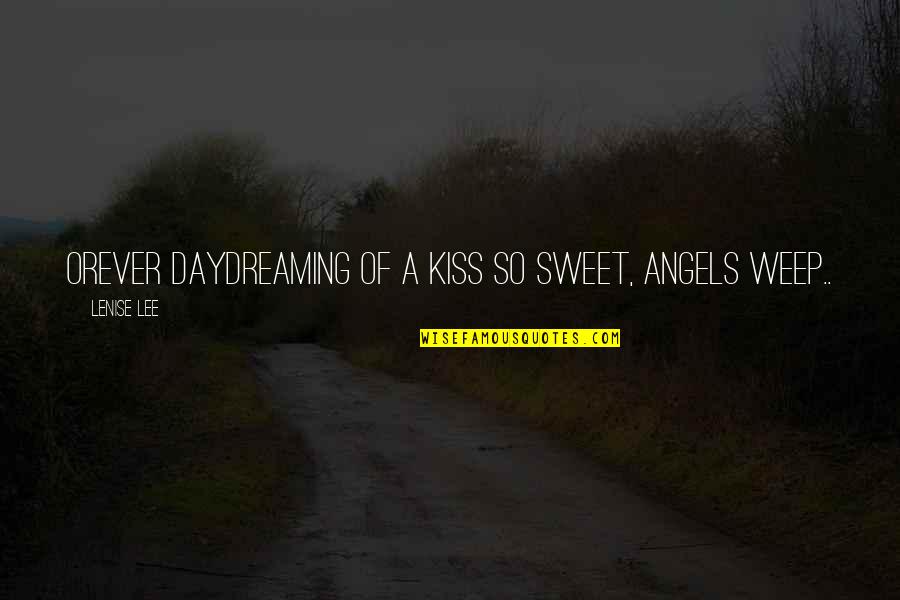 Orever daydreaming of a kiss so sweet, angels weep.. —
Lenise Lee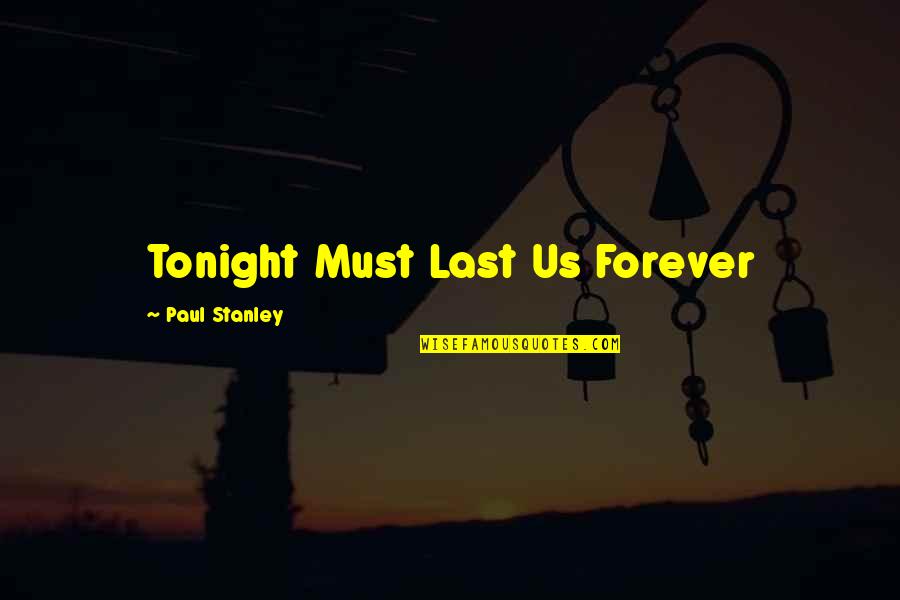 Tonight Must Last Us Forever —
Paul Stanley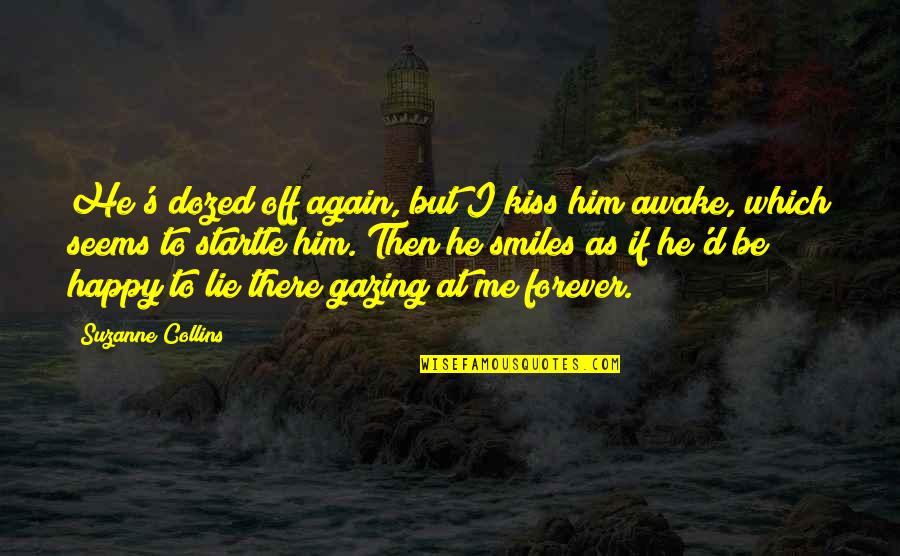 He's dozed off again, but I kiss him awake, which seems to startle him. Then he smiles as if he'd be happy to lie there gazing at me forever. —
Suzanne Collins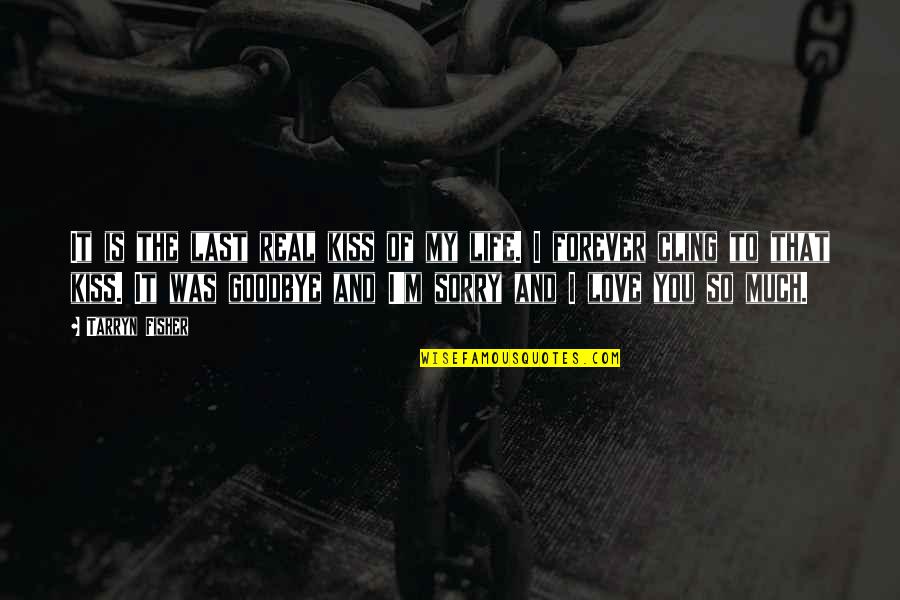 It is the last real kiss of my life. I forever cling to that kiss. It was goodbye and I'm sorry and I love you so much. —
Tarryn Fisher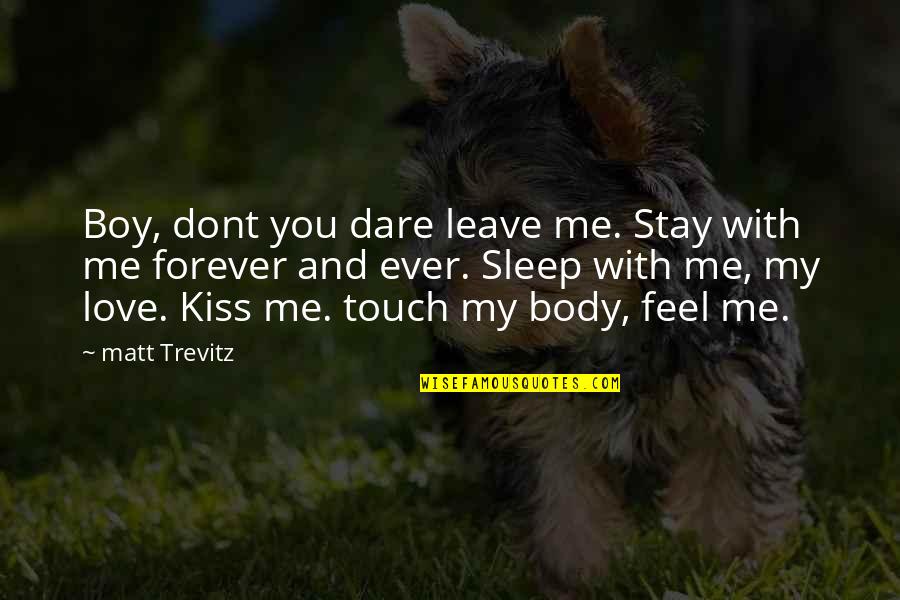 Boy, dont you dare leave me. Stay with me forever and ever. Sleep with me, my love. Kiss me. touch my body, feel me. —
Matt Trevitz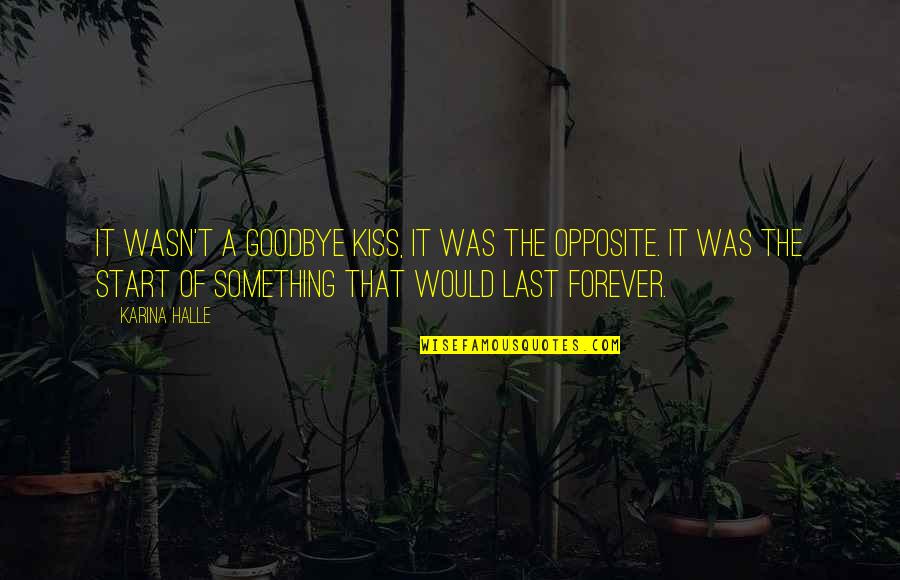 It wasn't a goodbye kiss, it was the opposite. It was the start of something that would last forever. —
Karina Halle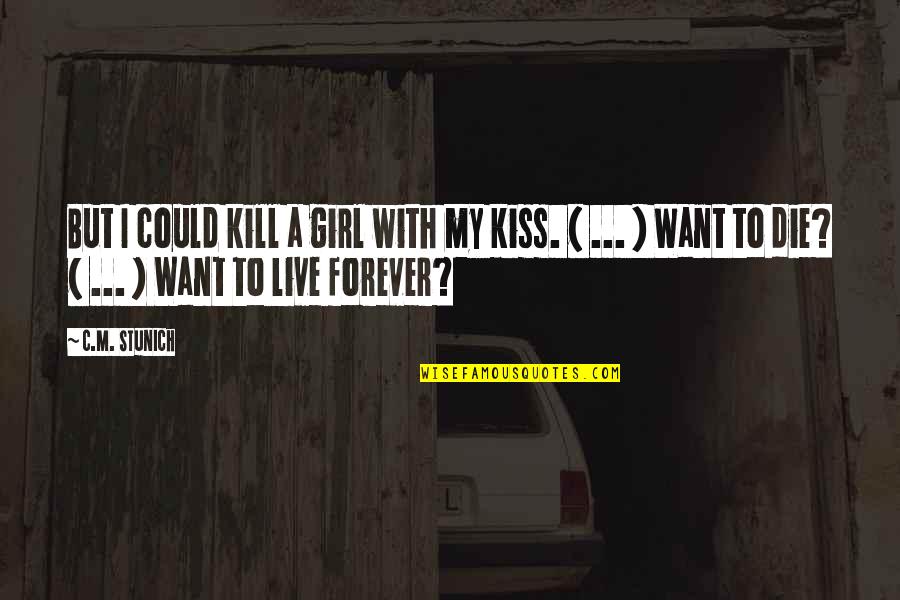 But I could kill a girl with my kiss. ( ... ) Want to die? ( ... ) Want to live forever? —
C.M. Stunich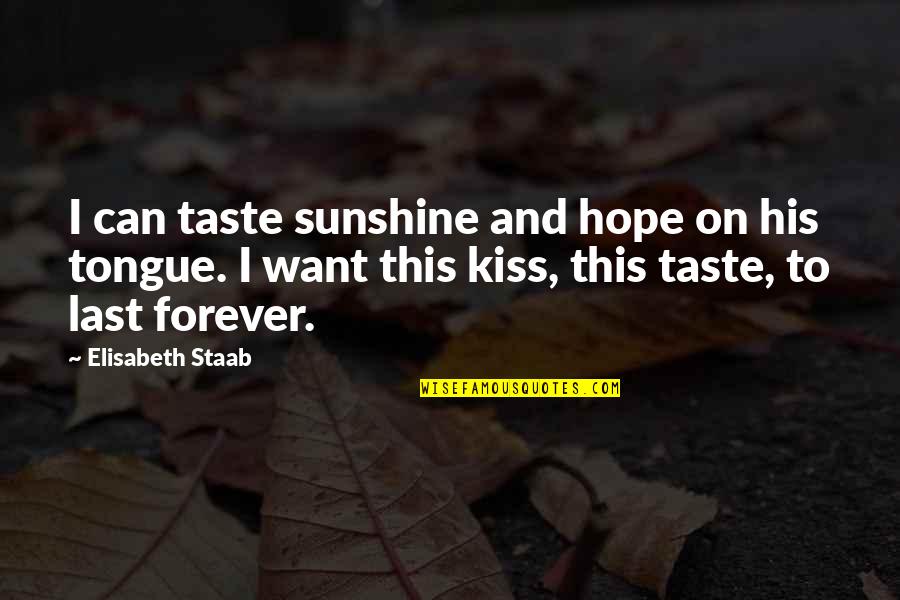 I can taste sunshine and hope on his tongue. I want this kiss, this taste, to last forever. —
Elisabeth Staab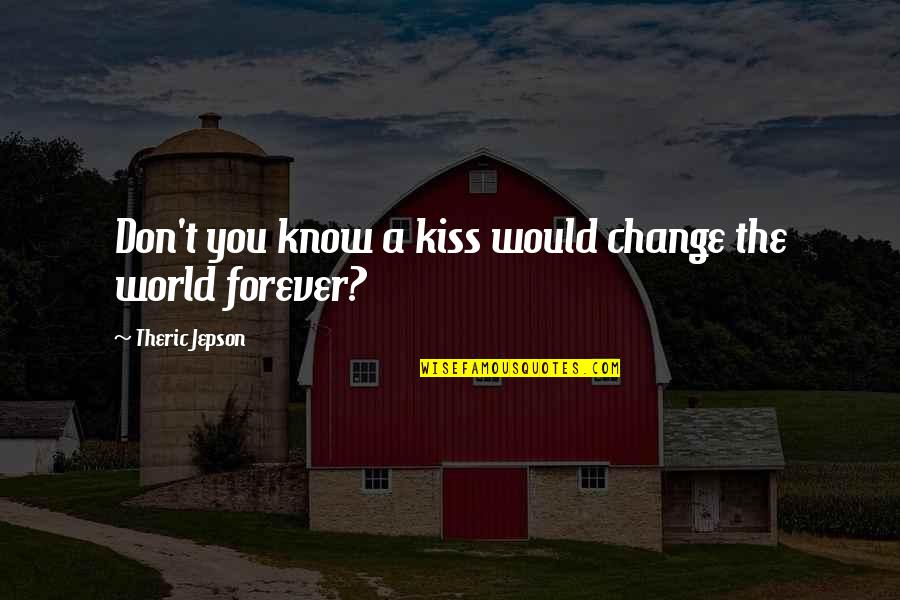 Don't you know a kiss would change the world forever? —
Theric Jepson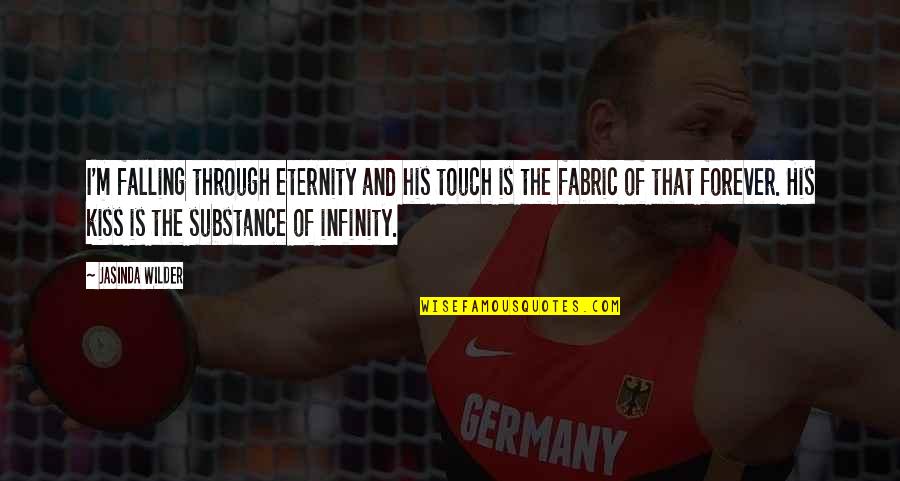 I'm falling through eternity and his touch is the fabric of that forever. His kiss is the substance of infinity. —
Jasinda Wilder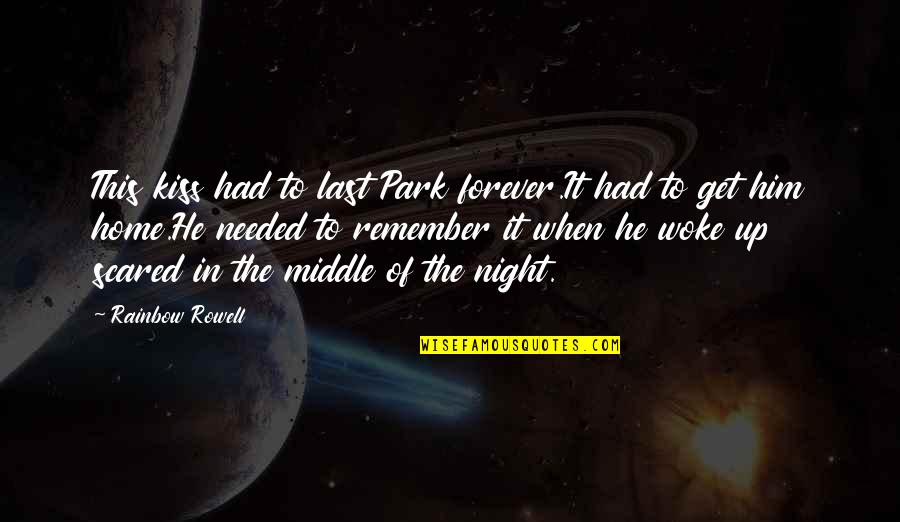 This kiss had to last Park forever.
It had to get him home.
He needed to remember it when he woke up scared in the middle of the night. —
Rainbow Rowell