Kiss N Tell Quotes
Collection of top 30 famous quotes about Kiss N Tell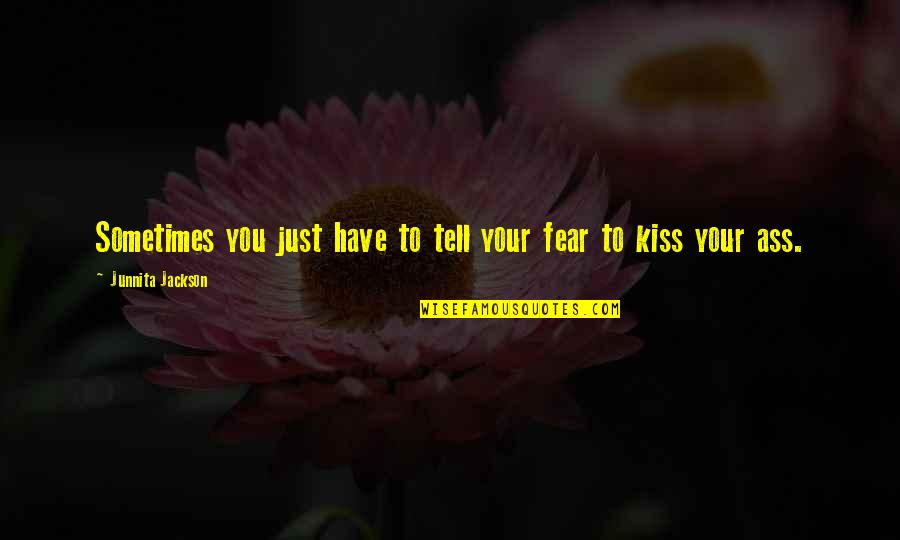 Sometimes you just have to tell your fear to kiss your ass.
—
Junnita Jackson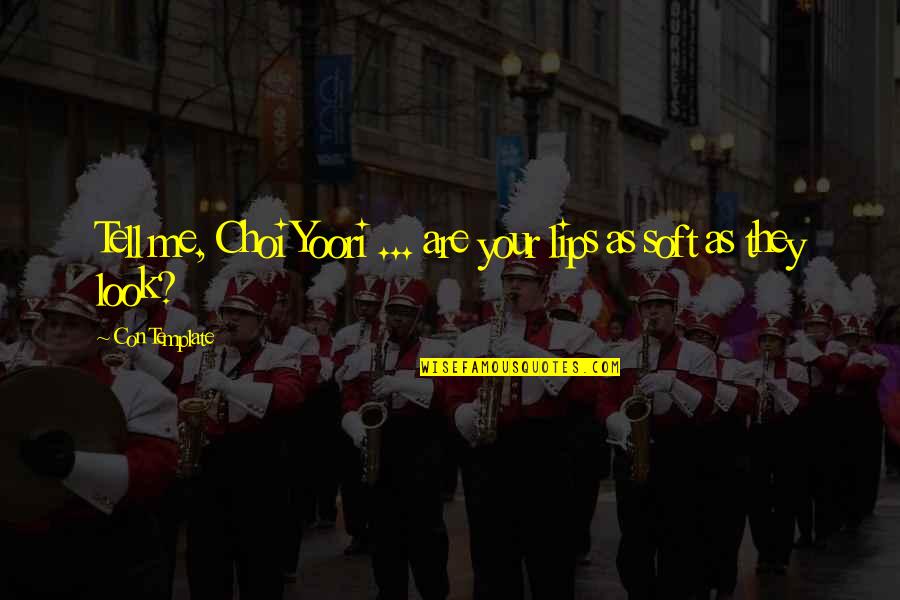 Tell me, Choi Yoori ... are your lips as soft as they look?
—
Con Template
Tell me Jesse, does she sigh when you kiss her too
—
Meg Cabot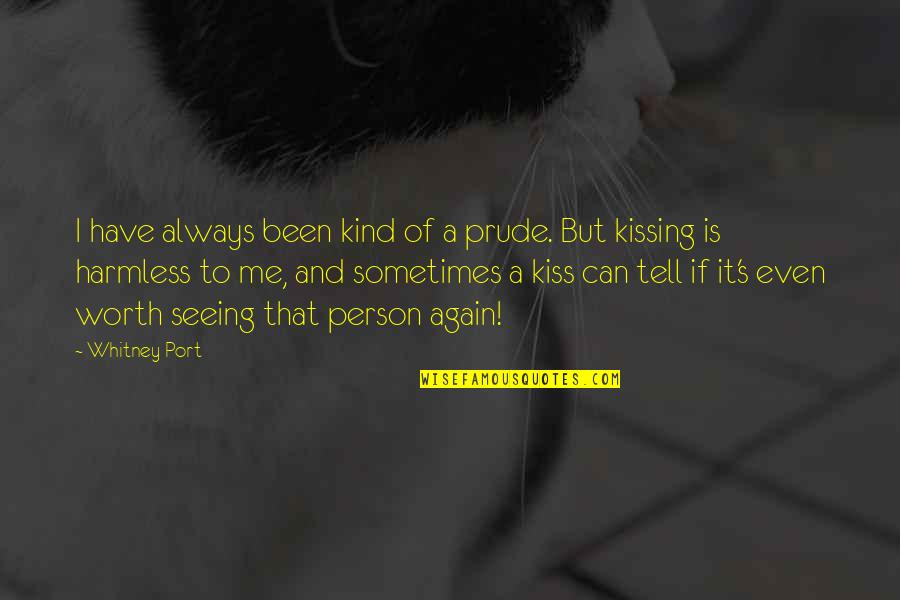 I have always been kind of a prude. But kissing is harmless to me, and sometimes a kiss can tell if it's even worth seeing that person again!
—
Whitney Port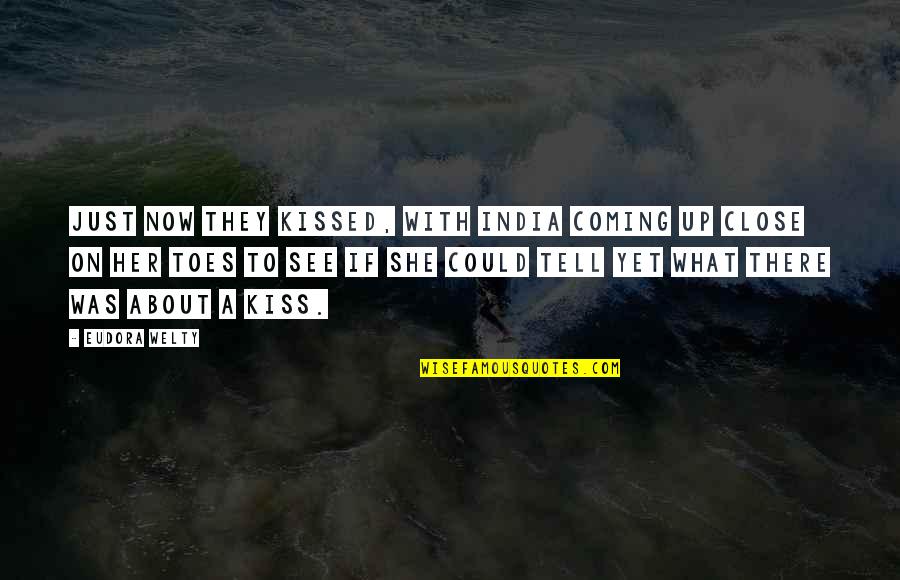 Just now they kissed, with India coming up close on her toes to see if she could tell yet what there was about a kiss.
—
Eudora Welty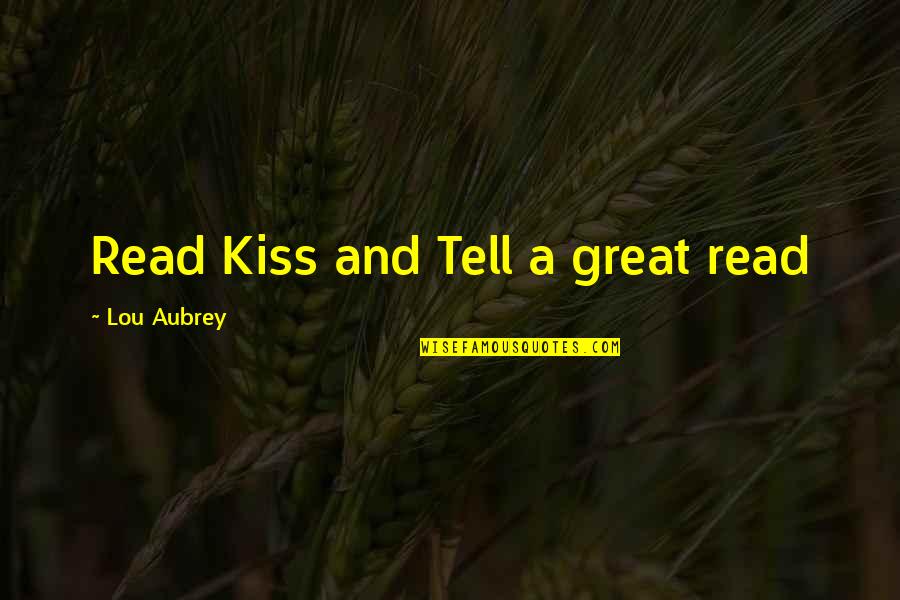 Read Kiss and Tell a great read
—
Lou Aubrey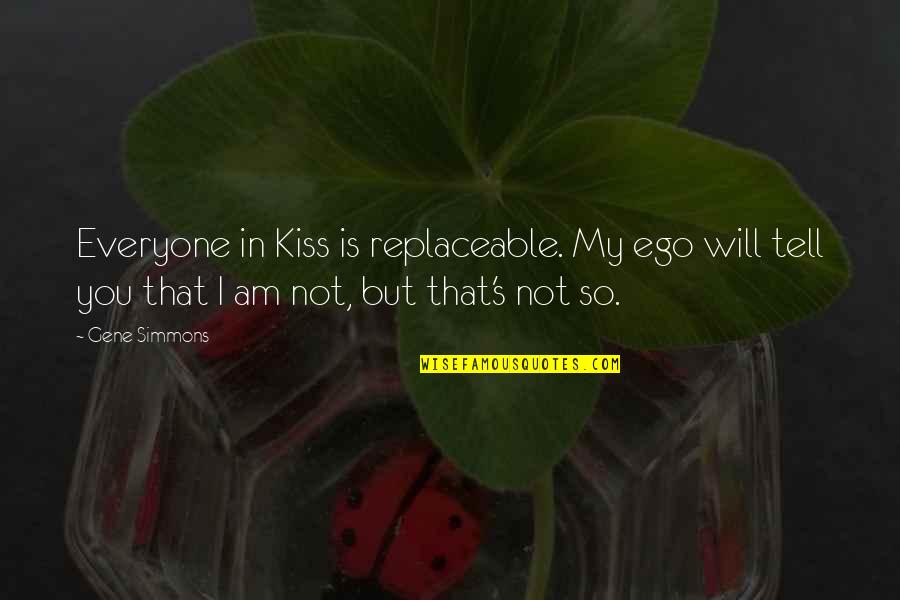 Everyone in Kiss is replaceable. My ego will tell you that I am not, but that's not so.
—
Gene Simmons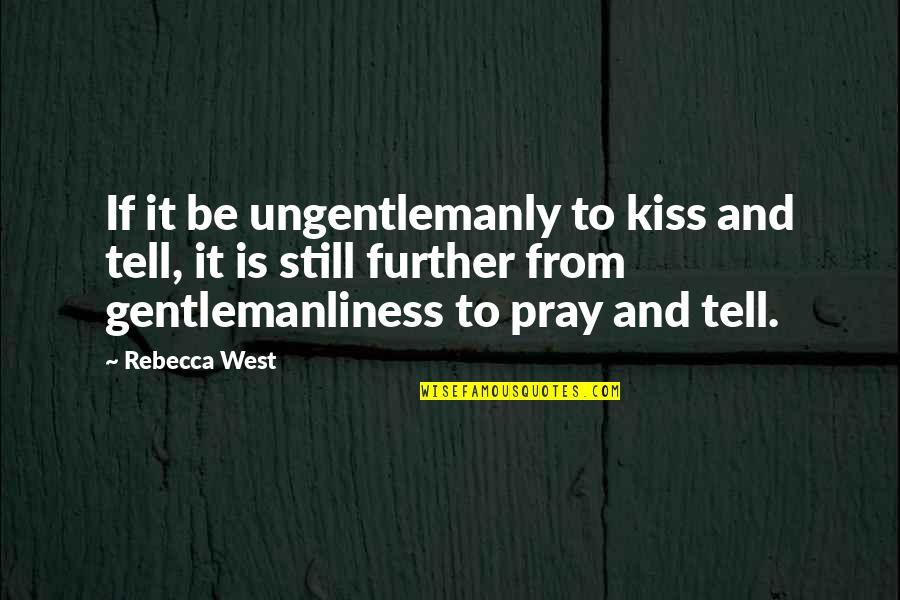 If it be ungentlemanly to kiss and tell, it is still further from gentlemanliness to pray and tell.
—
Rebecca West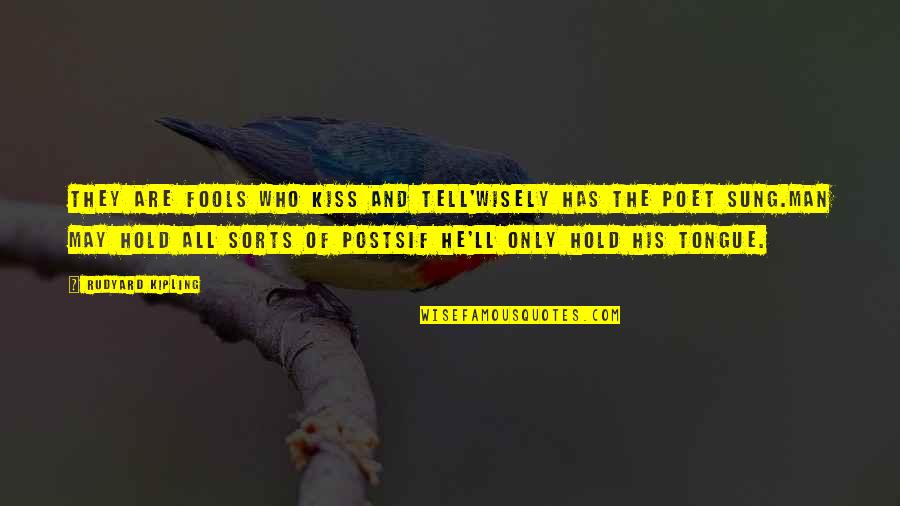 They are fools who kiss and tell'
Wisely has the poet sung.
Man may hold all sorts of posts
If he'll only hold his tongue. —
Rudyard Kipling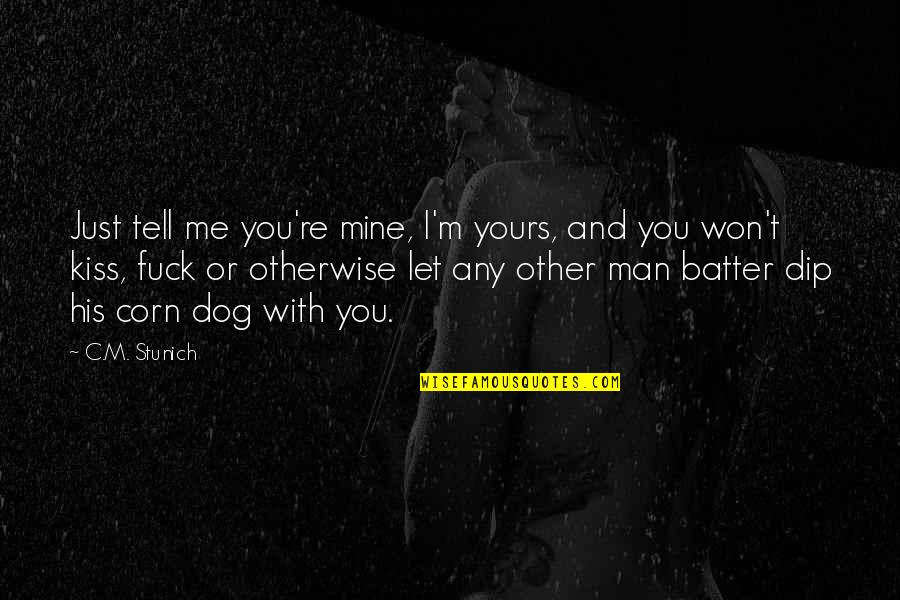 Just tell me you're mine, I'm yours, and you won't kiss, fuck or otherwise let any other man batter dip his corn dog with you. —
C.M. Stunich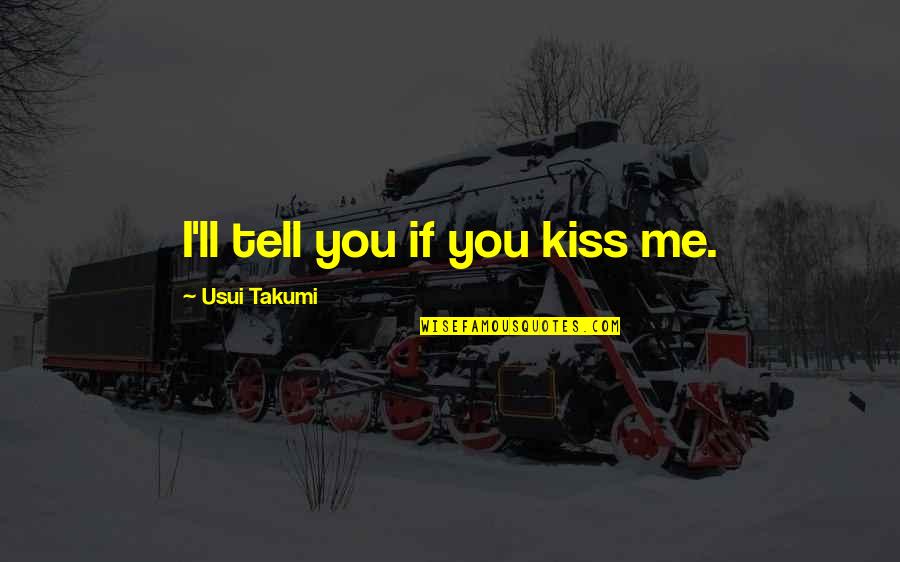 I'll tell you if you kiss me. —
Usui Takumi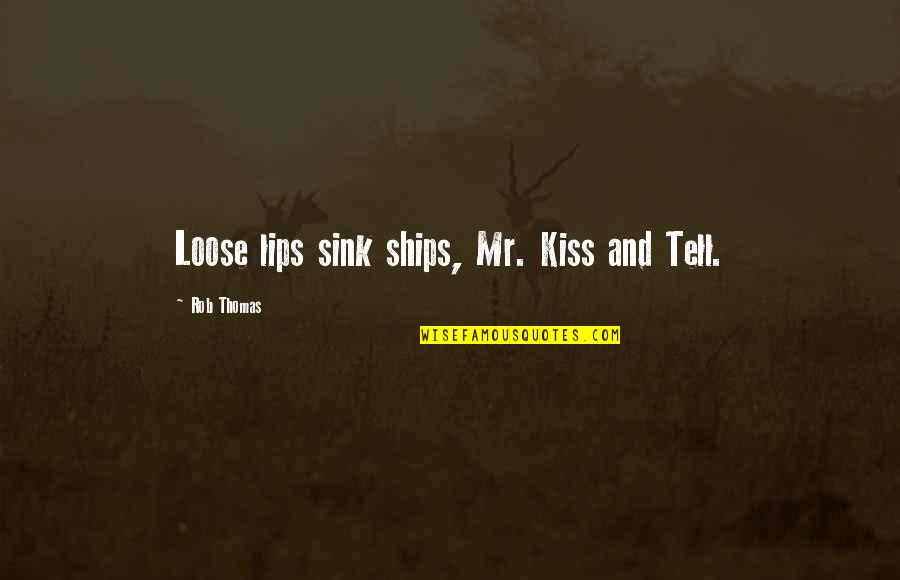 Loose lips sink ships, Mr. Kiss and Tell. —
Rob Thomas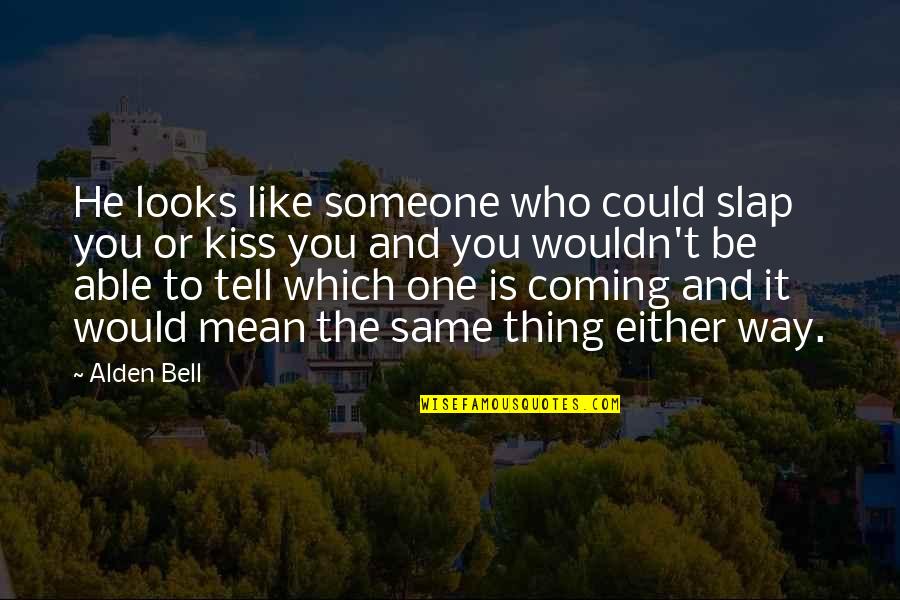 He looks like someone who could slap you or kiss you and you wouldn't be able to tell which one is coming and it would mean the same thing either way. —
Alden Bell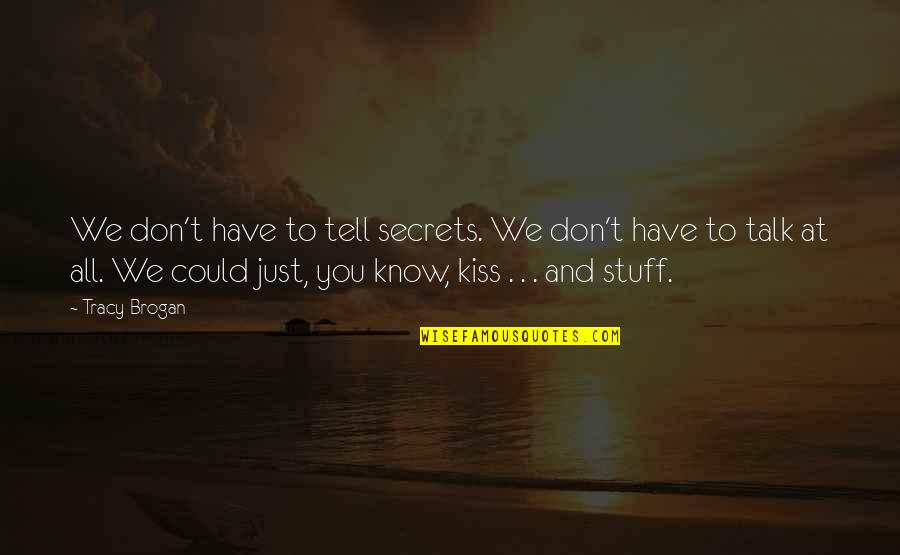 We don't have to tell secrets. We don't have to talk at all. We could just, you know, kiss . . . and stuff. —
Tracy Brogan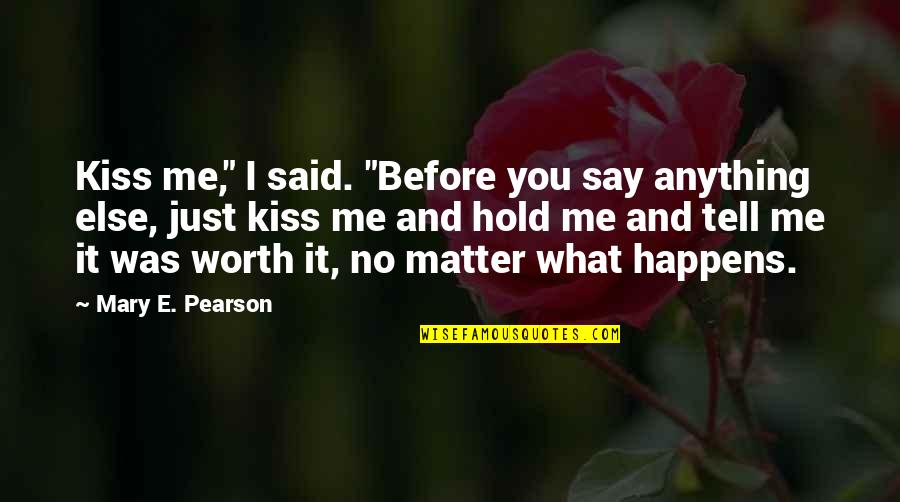 Kiss me," I said. "Before you say anything else, just kiss me and hold me and tell me it was worth it, no matter what happens. —
Mary E. Pearson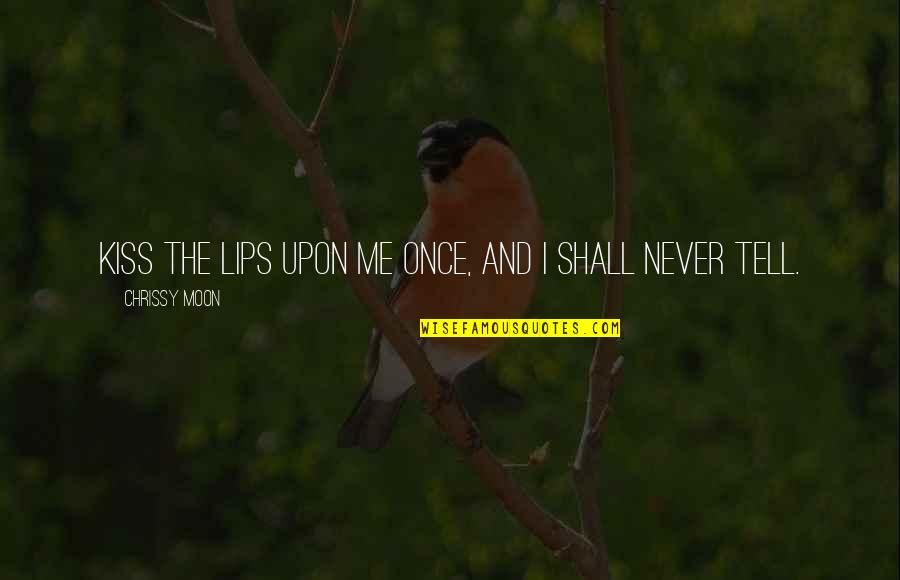 Kiss the lips upon me once, and I shall never tell. —
Chrissy Moon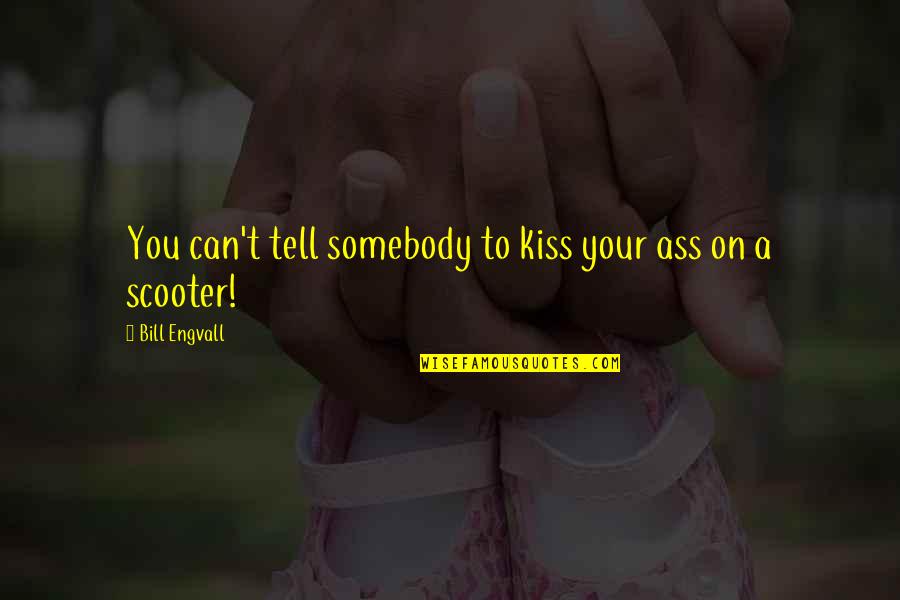 You can't tell somebody to kiss your ass on a scooter! —
Bill Engvall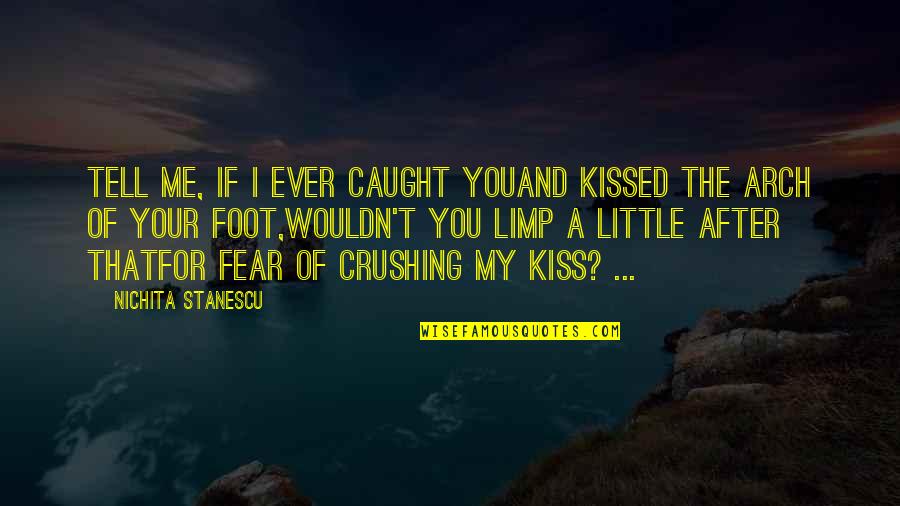 Tell me, if I ever caught you
and kissed the arch of your foot,
wouldn't you limp a little after that
for fear of crushing my kiss? ... —
Nichita Stanescu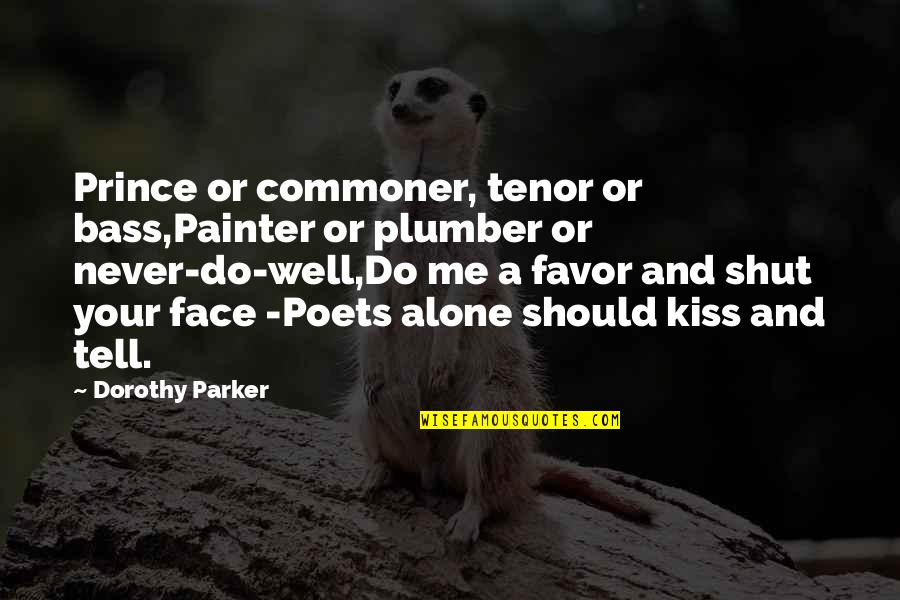 Prince or commoner, tenor or bass,
Painter or plumber or never-do-well,
Do me a favor and shut your face -
Poets alone should kiss and tell. —
Dorothy Parker
The juvenile adage Never kiss and tell had a sound moral instinct behind it. —
Alexander McCall Smith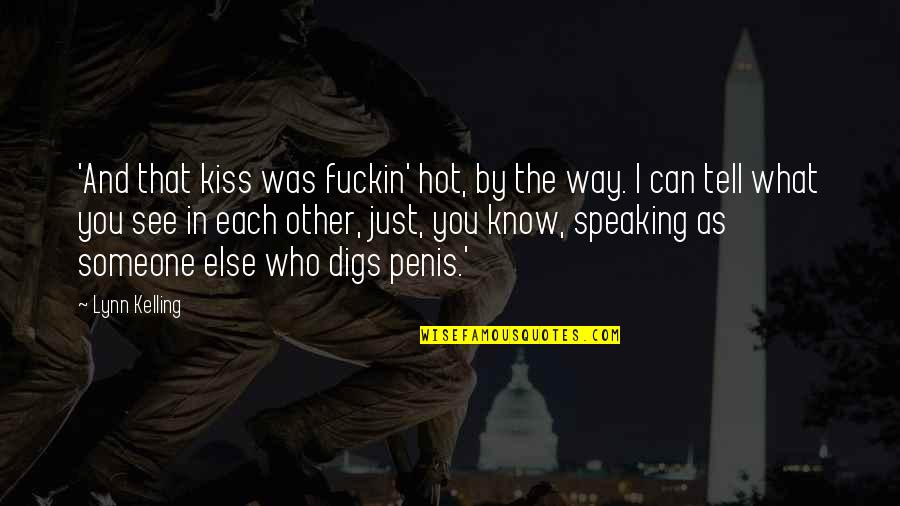 'And that kiss was fuckin' hot, by the way. I can tell what you see in each other, just, you know, speaking as someone else who digs penis.' —
Lynn Kelling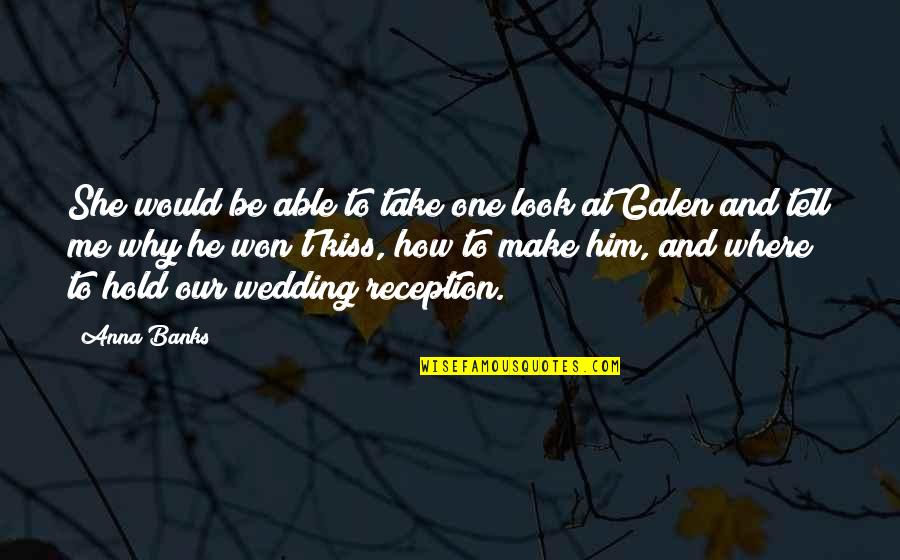 She would be able to take one look at Galen and tell me why he won't kiss, how to make him, and where to hold our wedding reception. —
Anna Banks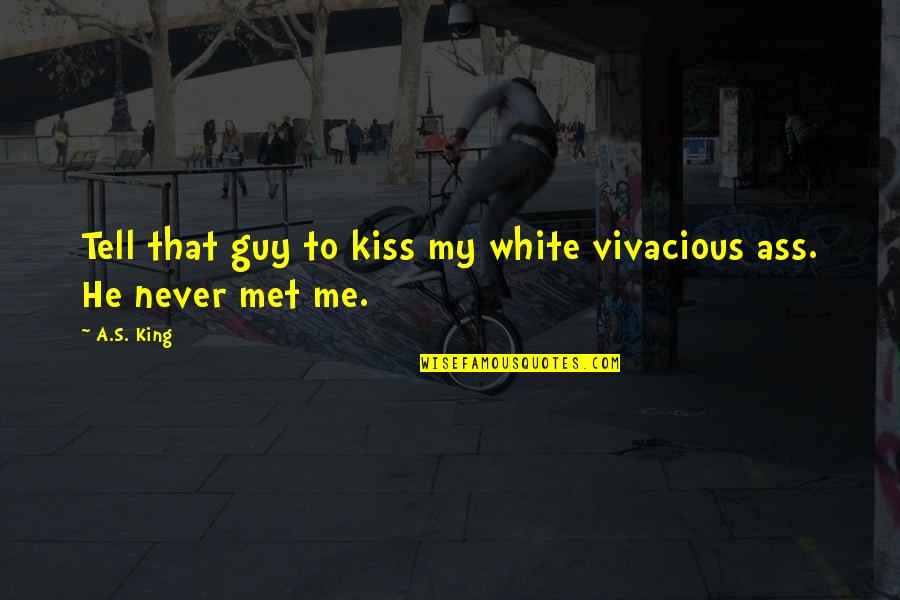 Tell that guy to kiss my white vivacious ass. He never met me. —
A.S. King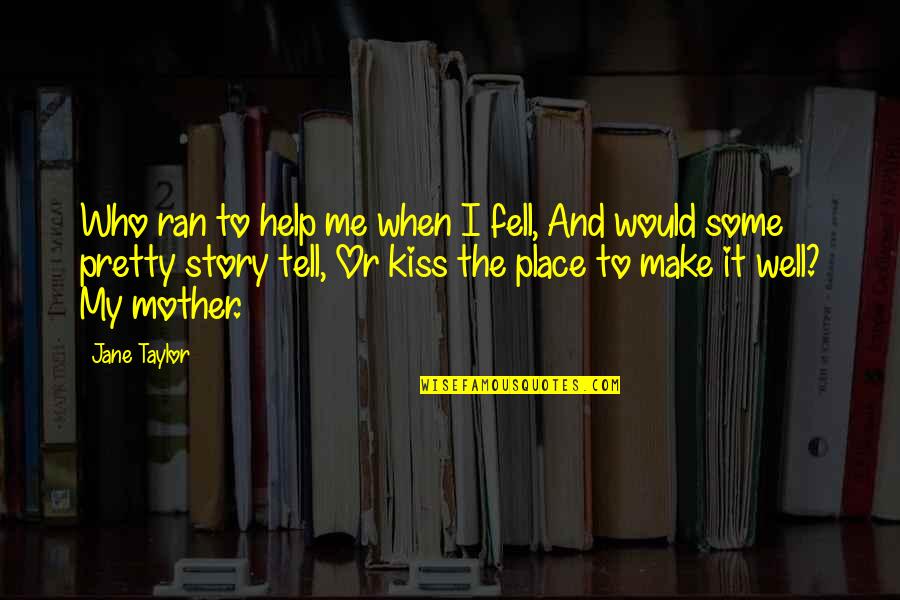 Who ran to help me when I fell, And would some pretty story tell, Or kiss the place to make it well? My mother. —
Jane Taylor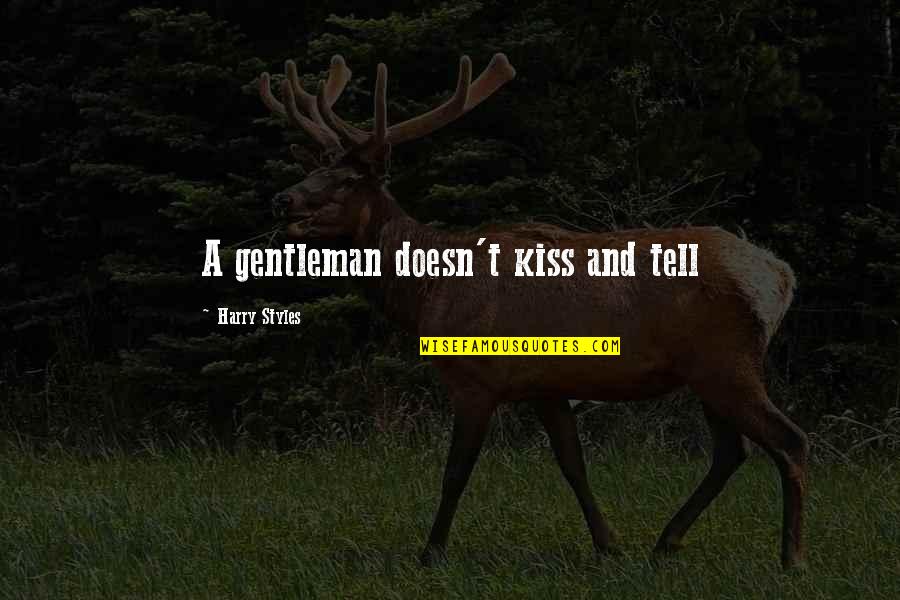 A gentleman doesn't kiss and tell —
Harry Styles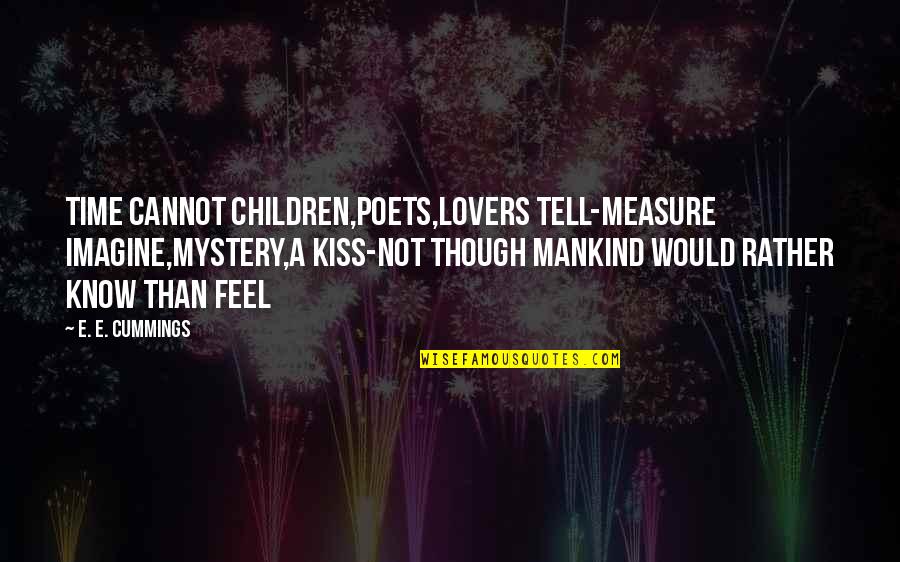 Time cannot children,poets,lovers tell-
measure imagine,mystery,a kiss
-not though mankind would rather know than feel —
E. E. Cummings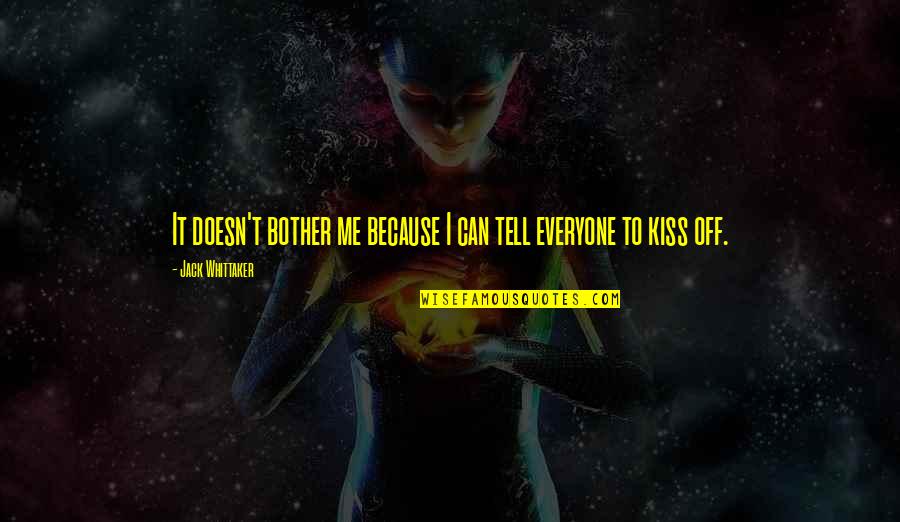 It doesn't bother me because I can tell everyone to kiss off. —
Jack Whittaker