Kiss Her Like Quotes
Collection of top 41 famous quotes about Kiss Her Like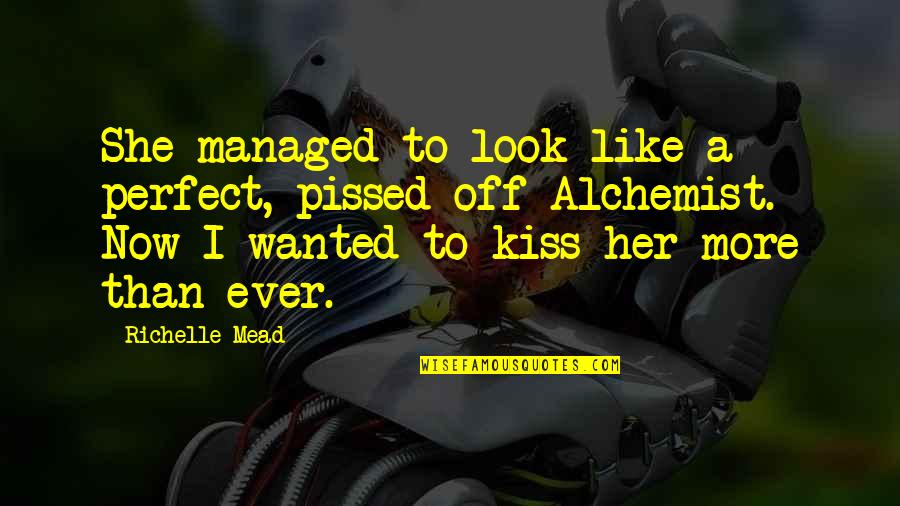 She managed to look like a perfect, pissed-off Alchemist. Now I wanted to kiss her more than ever.
—
Richelle Mead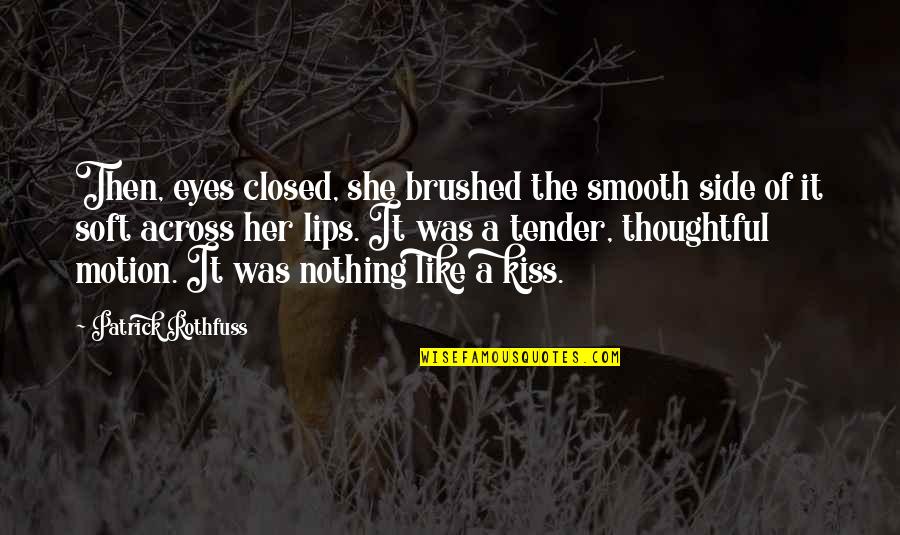 Then, eyes closed, she brushed the smooth side of it soft across her lips. It was a tender, thoughtful motion. It was nothing like a kiss.
—
Patrick Rothfuss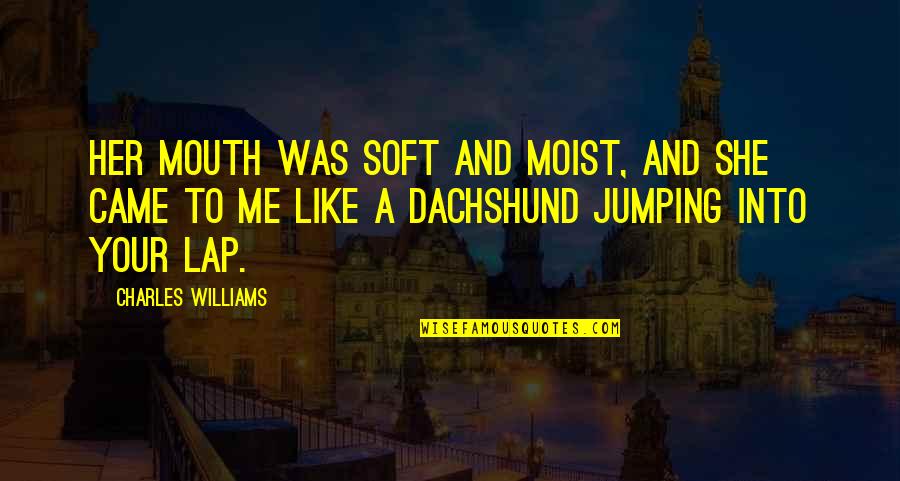 Her mouth was soft and moist, and she came to me like a dachshund jumping into your lap. —
Charles Williams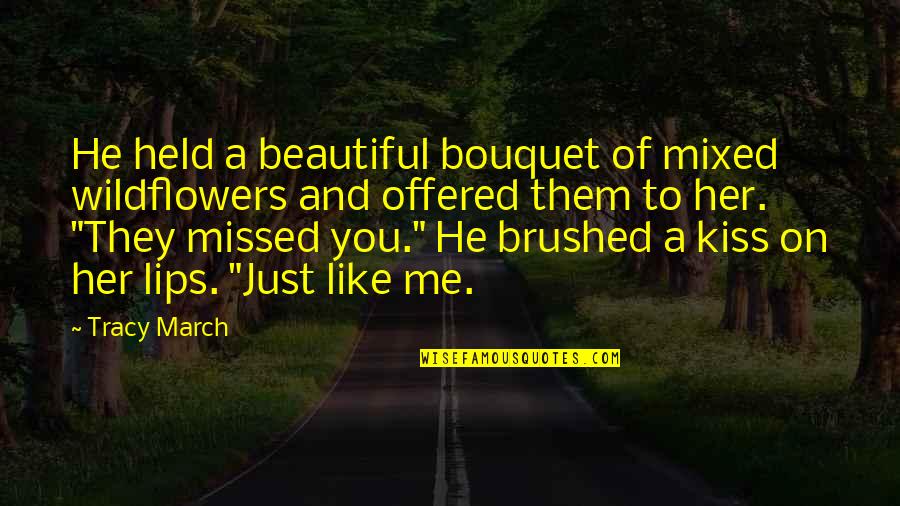 He held a beautiful bouquet of mixed wildflowers and offered them to her. "They missed you." He brushed a kiss on her lips. "Just like me. —
Tracy March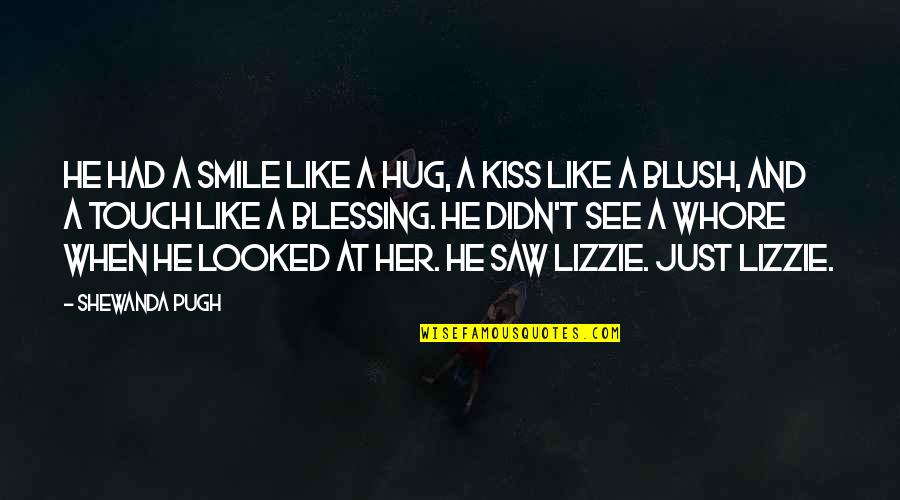 He had a smile like a hug, a kiss like a blush, and a touch like a blessing. He didn't see a whore when he looked at her. He saw Lizzie. Just Lizzie. —
Shewanda Pugh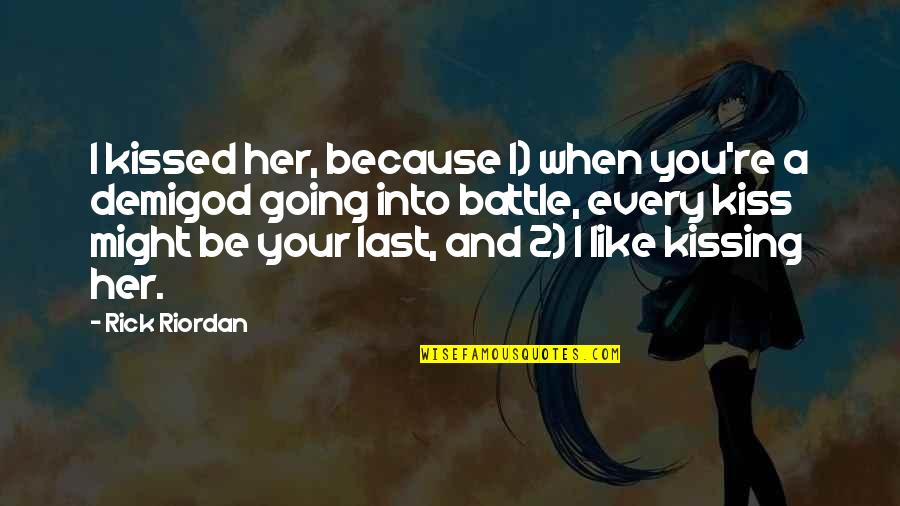 I kissed her, because 1) when you're a demigod going into battle, every kiss might be your last, and 2) I like kissing her. —
Rick Riordan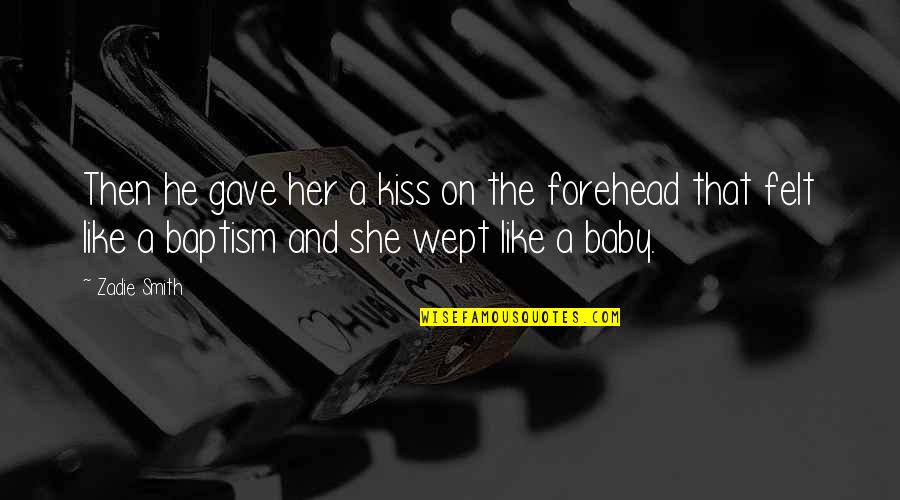 Then he gave her a kiss on the forehead that felt like a baptism and she wept like a baby. —
Zadie Smith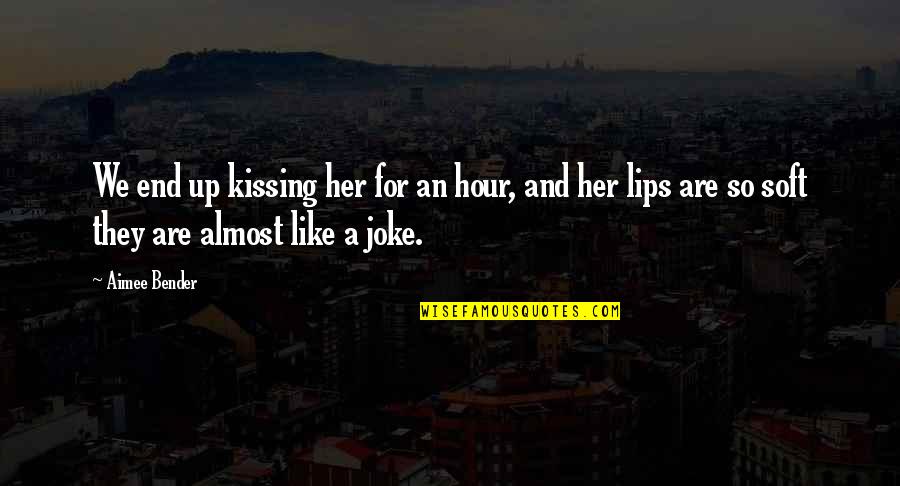 We end up kissing her for an hour, and her lips are so soft they are almost like a joke. —
Aimee Bender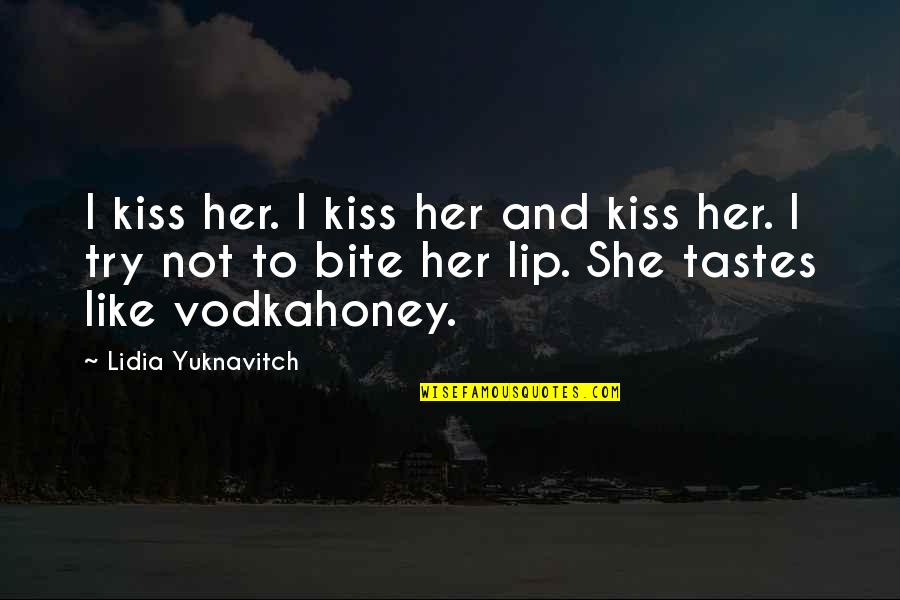 I kiss her. I kiss her and kiss her. I try not to bite her lip. She tastes like vodkahoney. —
Lidia Yuknavitch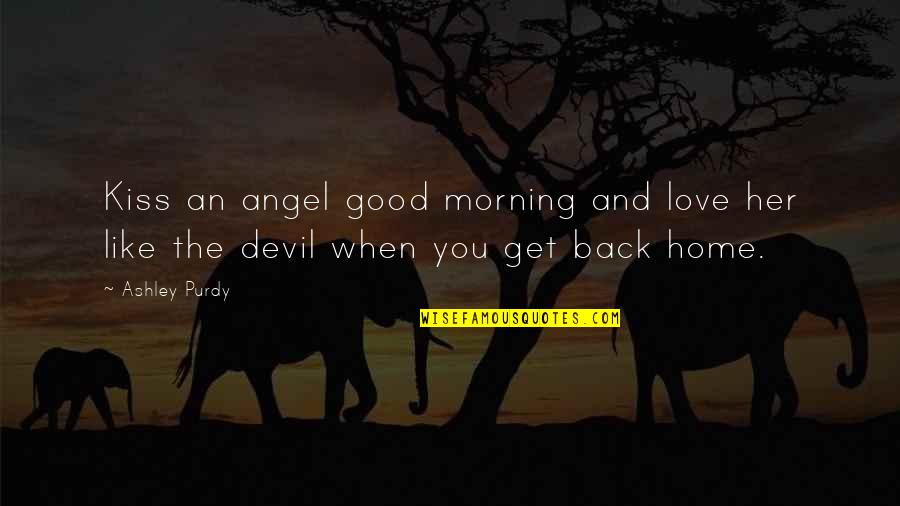 Kiss an angel good morning and love her like the devil when you get back home. —
Ashley Purdy
He might kiss like a damn sex god and rev her engine like no other, but he clearly wasn't for her. —
Carrie Ann Ryan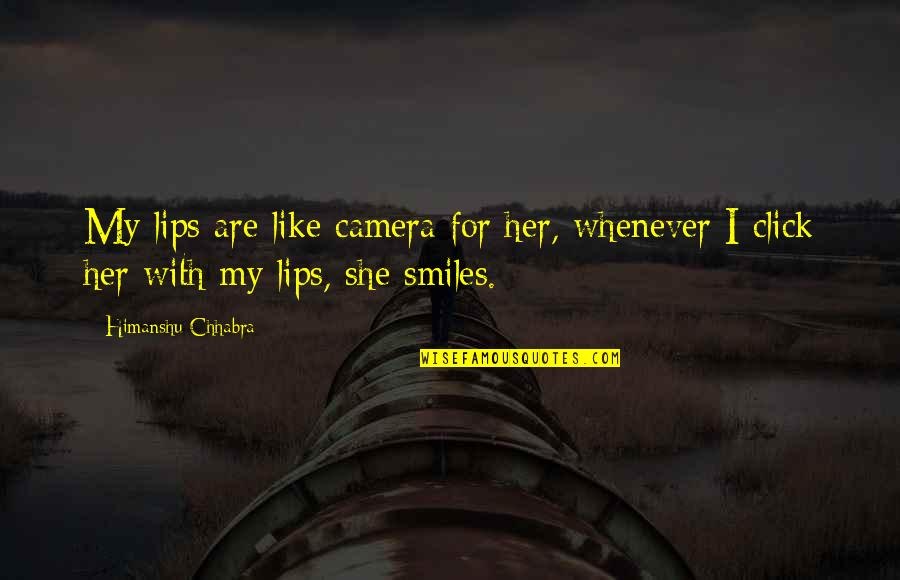 My lips are like camera for her, whenever I click her with my lips, she smiles. —
Himanshu Chhabra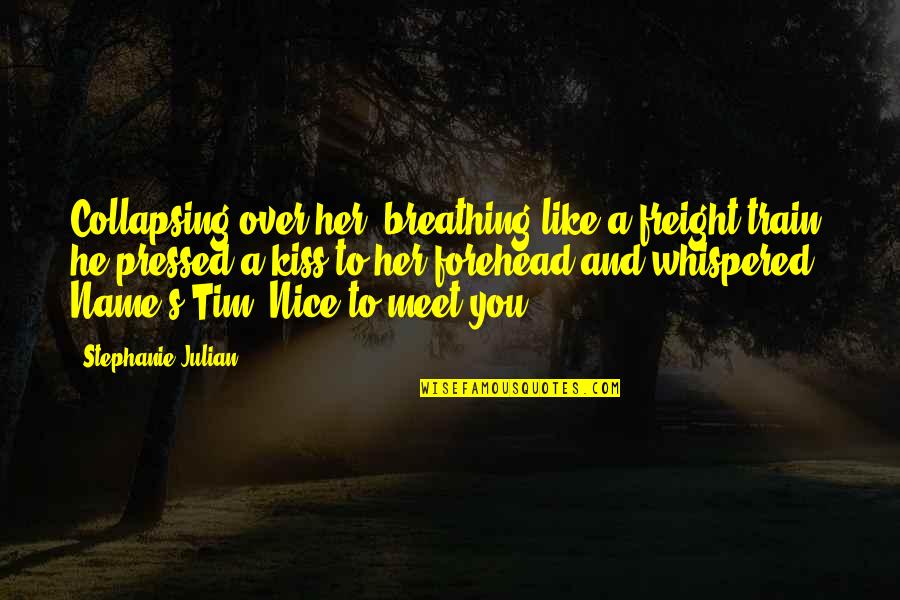 Collapsing over her, breathing like a freight train, he pressed a kiss to her forehead and whispered, Name's Tim. Nice to meet you. —
Stephanie Julian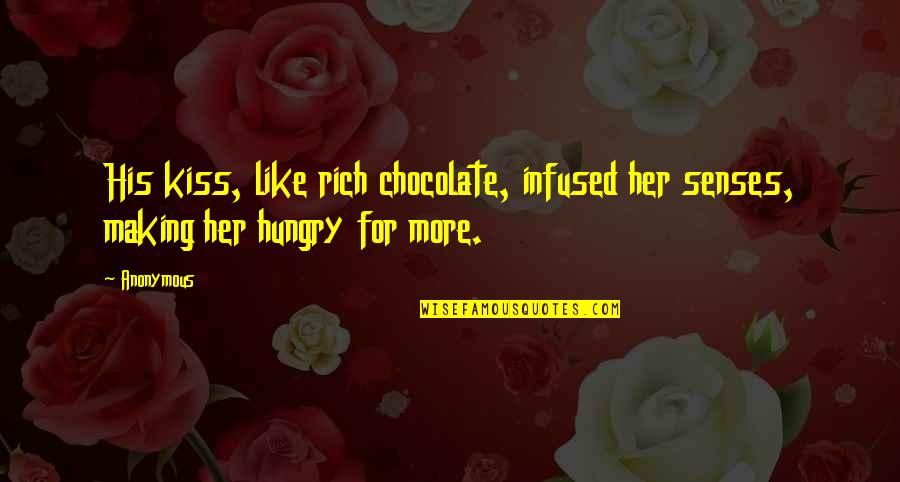 His kiss, like rich chocolate, infused her senses, making her hungry for more. —
Anonymous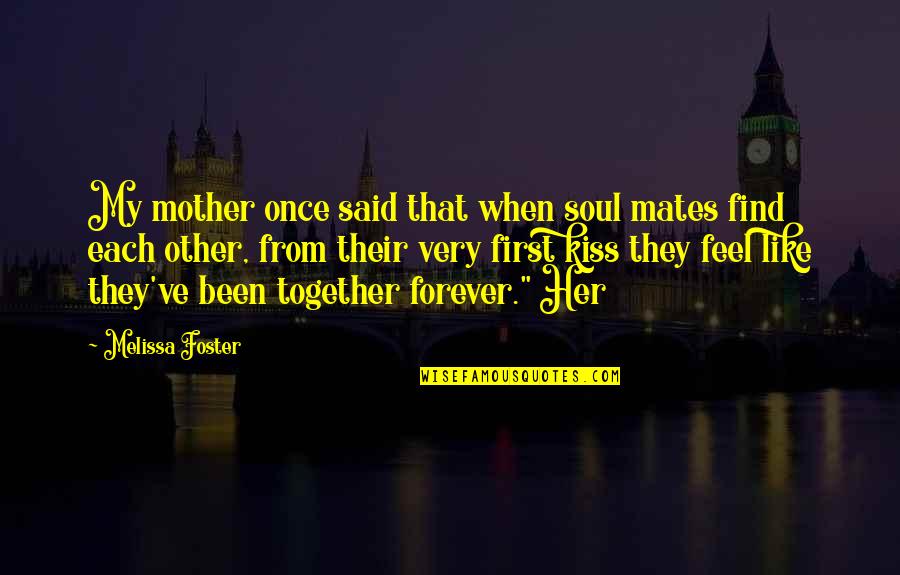 My mother once said that when soul mates find each other, from their very first kiss they feel like they've been together forever." Her —
Melissa Foster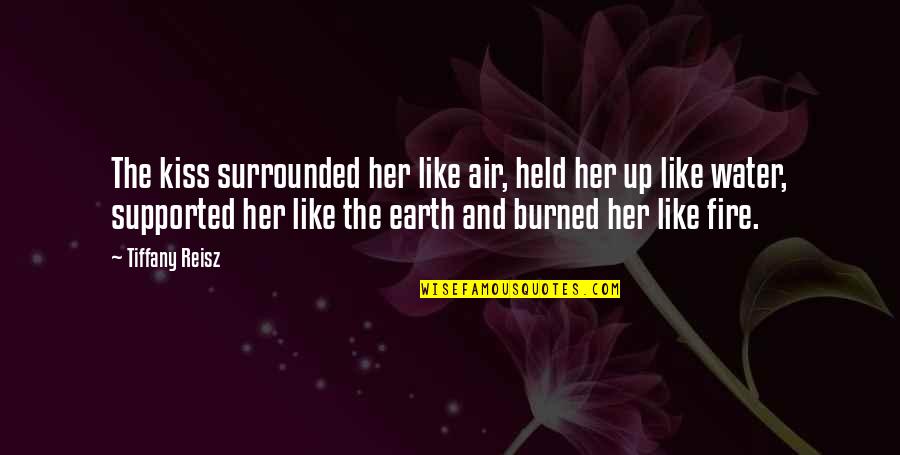 The kiss surrounded her like air, held her up like water, supported her like the earth and burned her like fire. —
Tiffany Reisz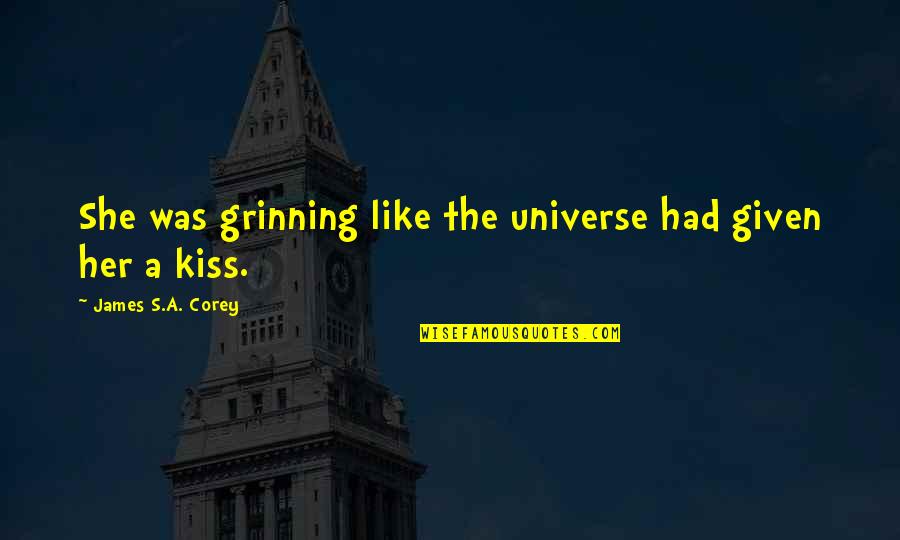 She was grinning like the universe had given her a kiss. —
James S.A. Corey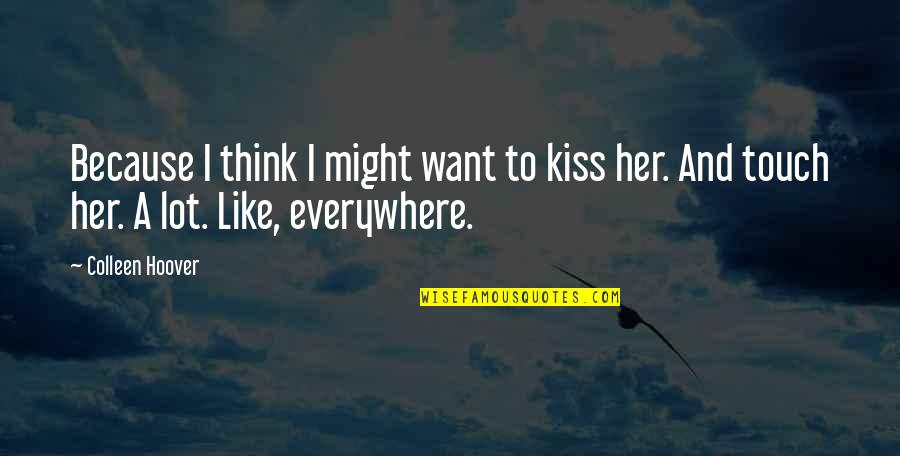 Because I think I might want to kiss her. And touch her. A lot. Like, everywhere. —
Colleen Hoover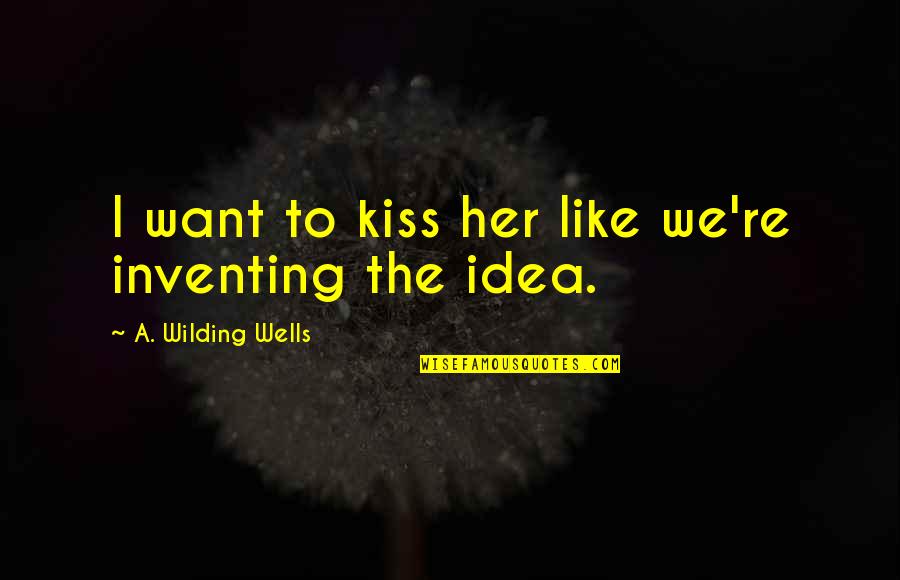 I want to
kiss her like
we're inventing the idea. —
A. Wilding Wells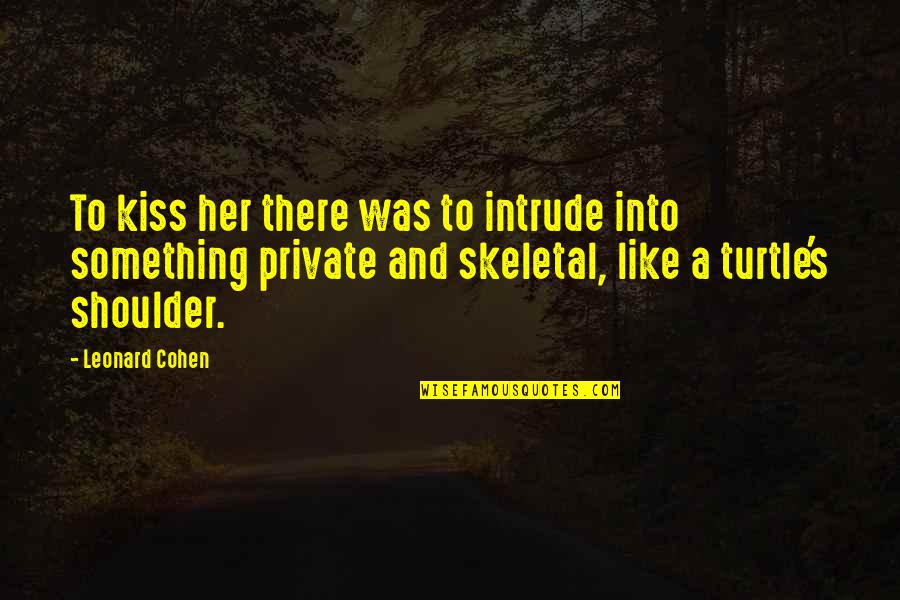 To kiss her there was to intrude into something private and skeletal, like a turtle's shoulder. —
Leonard Cohen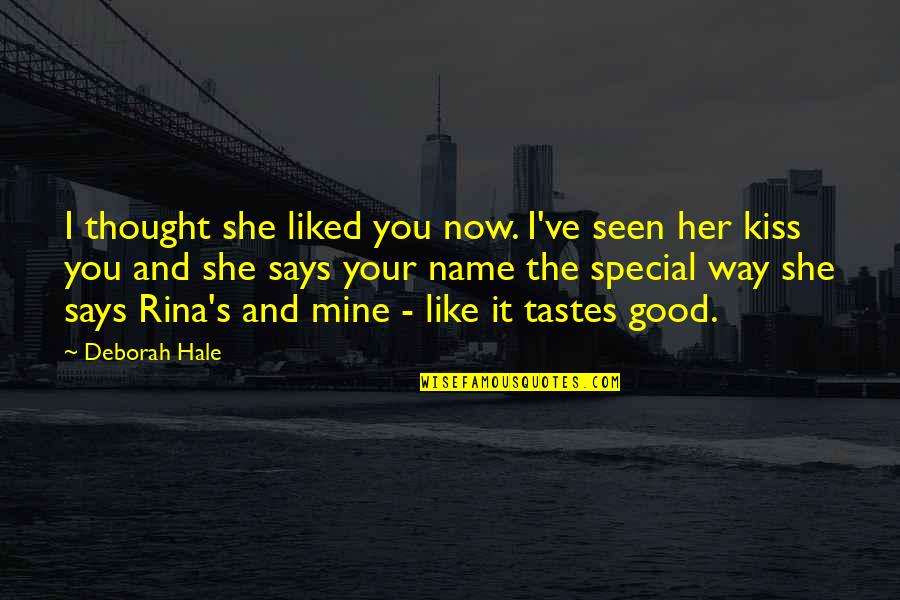 I thought she liked you now. I've seen her kiss you and she says your name the special way she says Rina's and mine - like it tastes good. —
Deborah Hale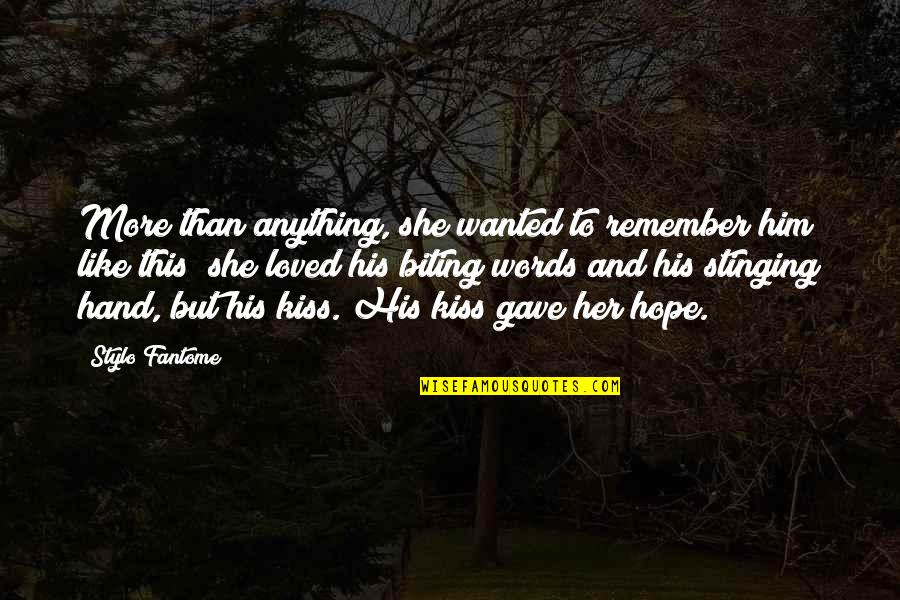 More than anything, she wanted to remember him like this; she loved his biting words and his stinging hand, but his kiss. His kiss gave her hope. —
Stylo Fantome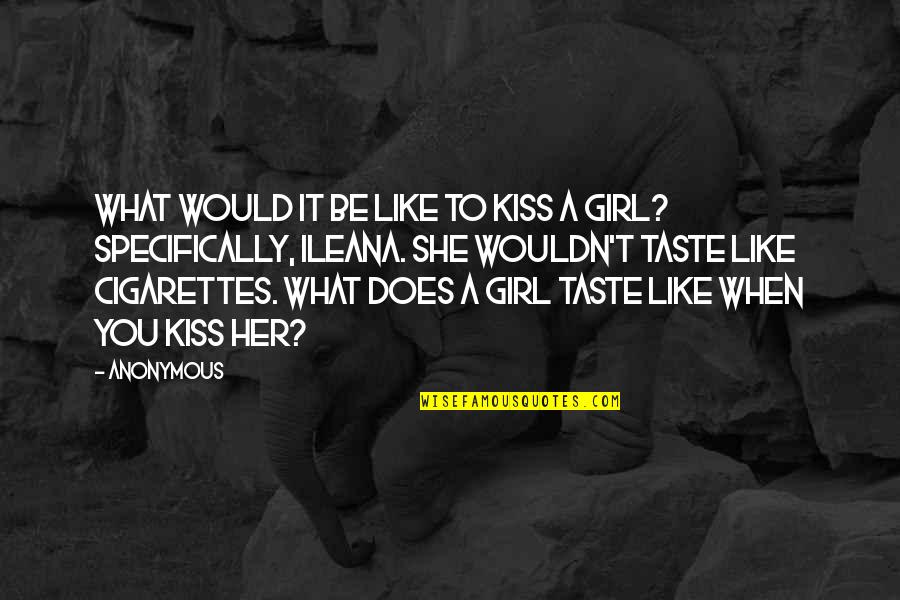 What would it be like to kiss a girl? Specifically, Ileana. She wouldn't taste like cigarettes. What does a girl taste like when you kiss her? —
Anonymous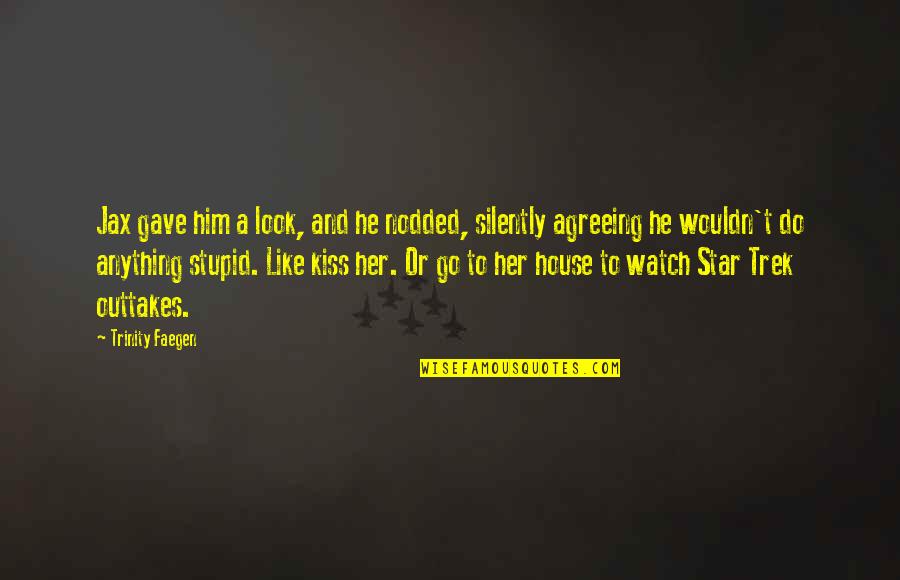 Jax gave him a look, and he nodded, silently agreeing he wouldn't do anything stupid. Like kiss her. Or go to her house to watch Star Trek outtakes. —
Trinity Faegen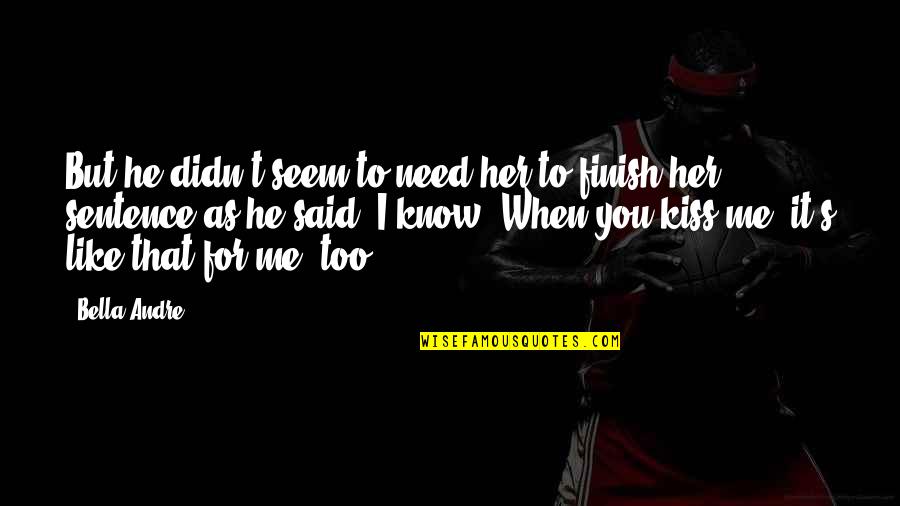 But he didn't seem to need her to finish her sentence as he said, I know. When you kiss me, it's like that for me, too. —
Bella Andre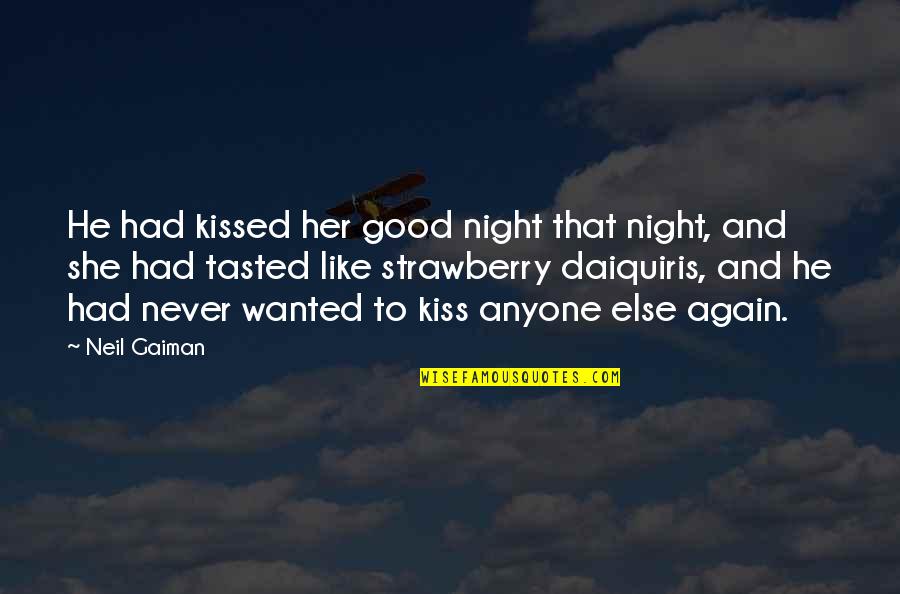 He had kissed her good night that night, and she had tasted like strawberry daiquiris, and he had never wanted to kiss anyone else again. —
Neil Gaiman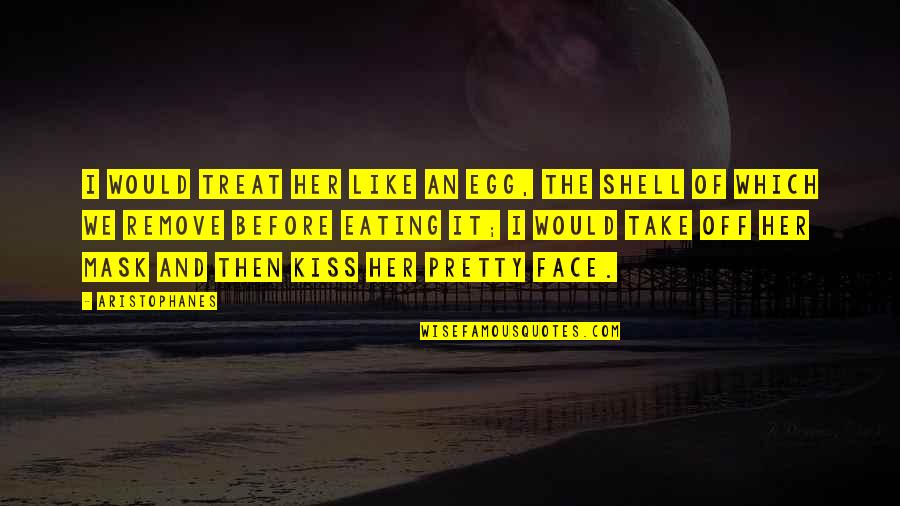 I would treat her like an egg, the shell of which we remove before eating it; I would take off her mask and then kiss her pretty face. —
Aristophanes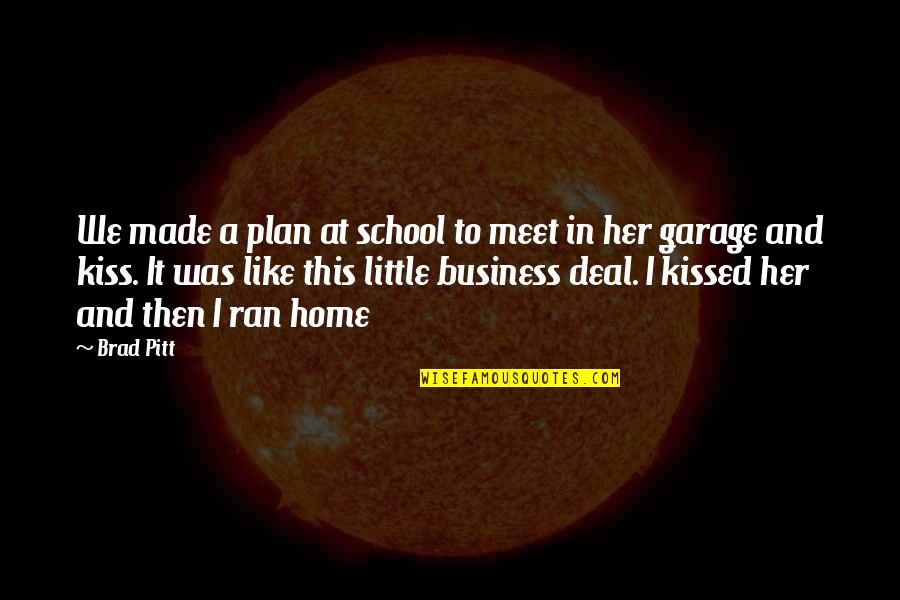 We made a plan at school to meet in her garage and kiss. It was like this little business deal. I kissed her and then I ran home —
Brad Pitt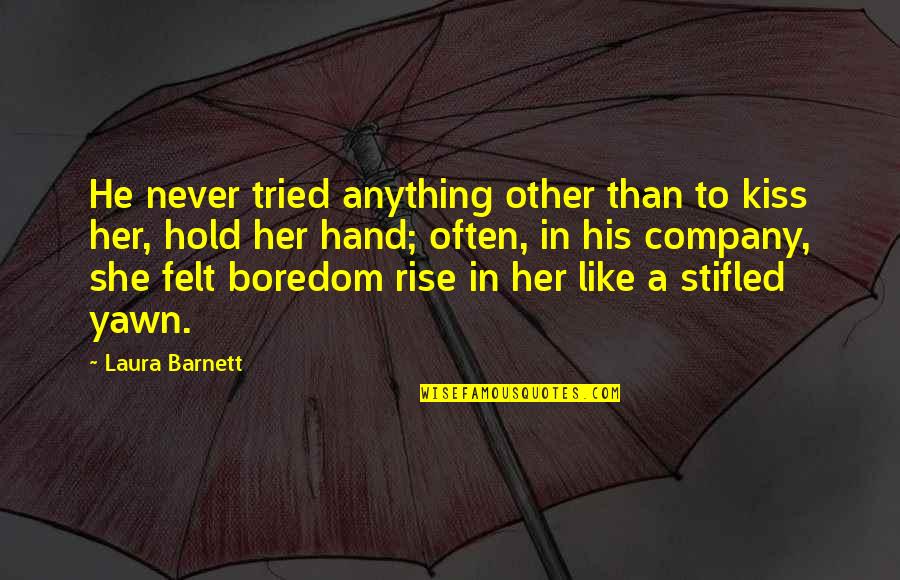 He never tried anything other than to kiss her, hold her hand; often, in his company, she felt boredom rise in her like a stifled yawn. —
Laura Barnett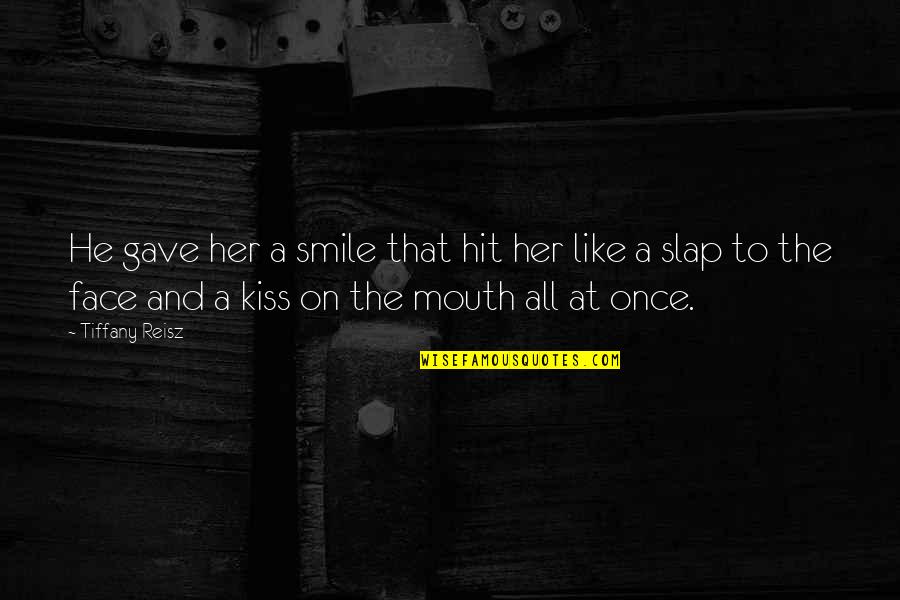 He gave her a smile that hit her like a slap to the face and a kiss on the mouth all at once. —
Tiffany Reisz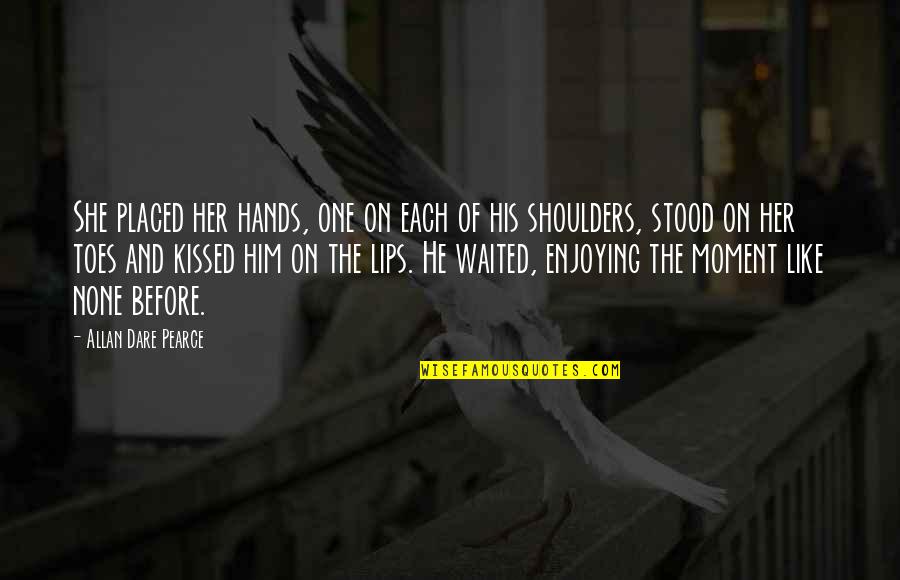 She placed her hands, one on each of his shoulders, stood on her toes and kissed him on the lips. He waited, enjoying the moment like none before. —
Allan Dare Pearce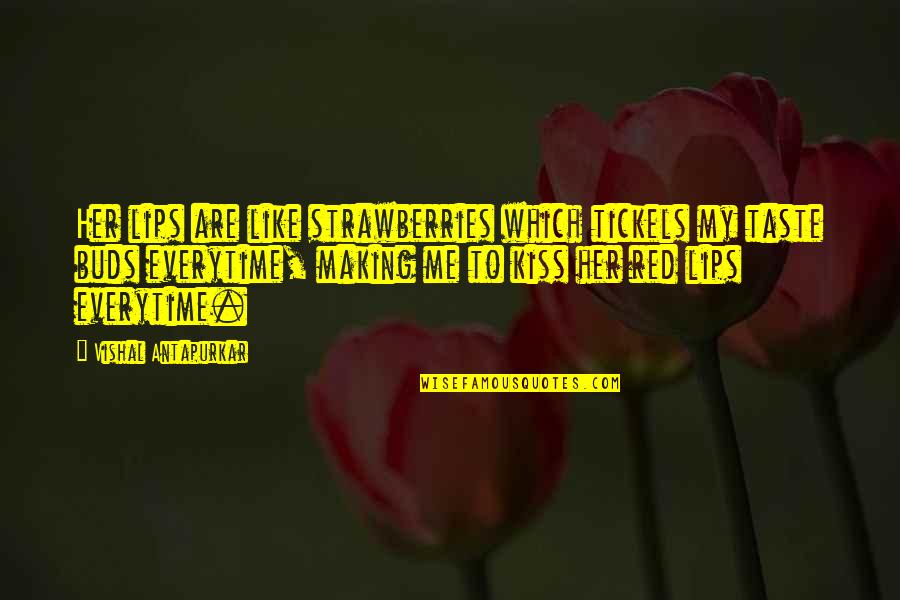 Her lips are like strawberries which tickels my taste buds everytime, making me to kiss her red lips everytime. —
Vishal Antapurkar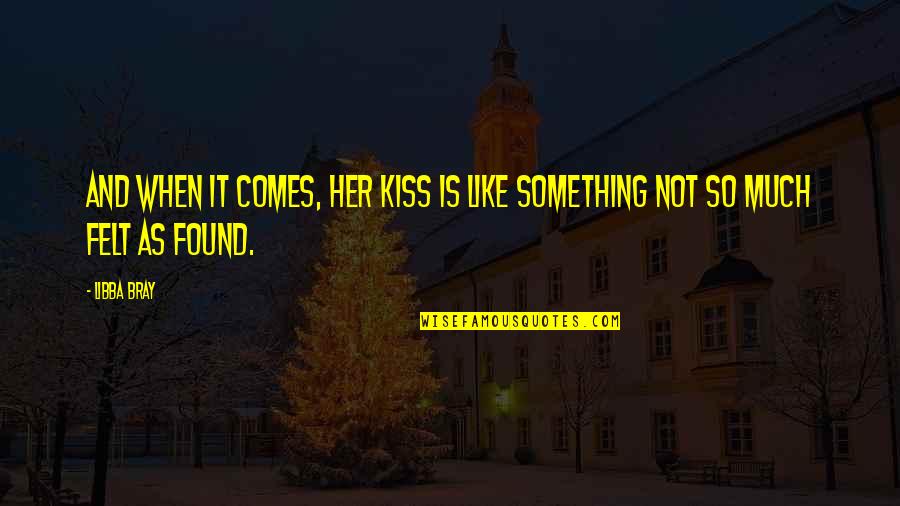 And when it comes, her kiss is like something not so much felt as found. —
Libba Bray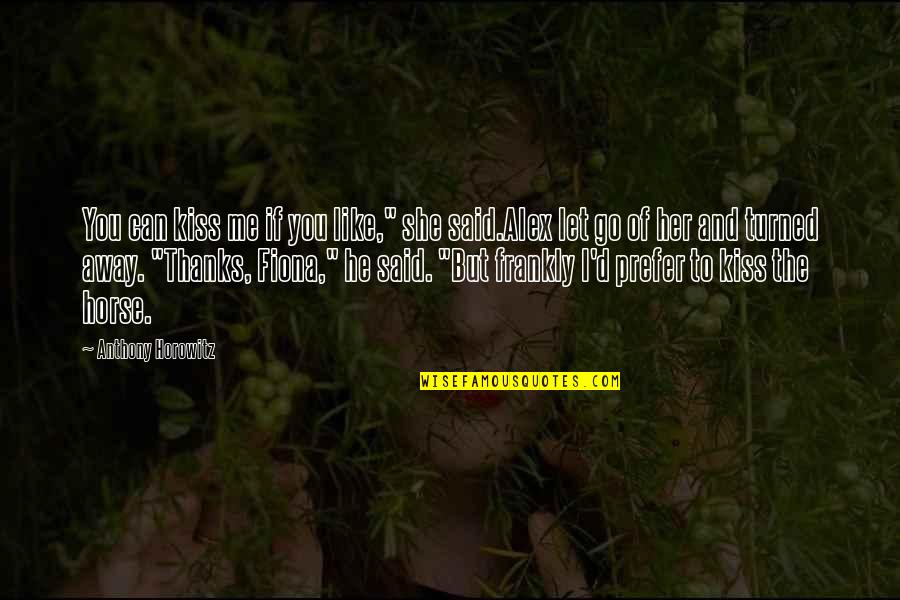 You can kiss me if you like," she said.
Alex let go of her and turned away. "Thanks, Fiona," he said. "But frankly I'd prefer to kiss the horse. —
Anthony Horowitz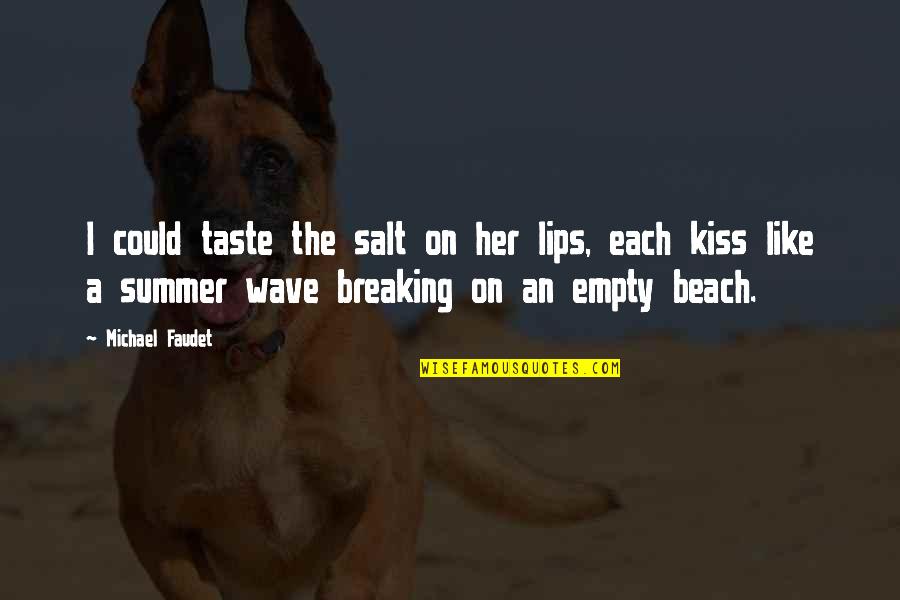 I could taste the salt on her lips, each kiss like a summer wave breaking on an empty beach. —
Michael Faudet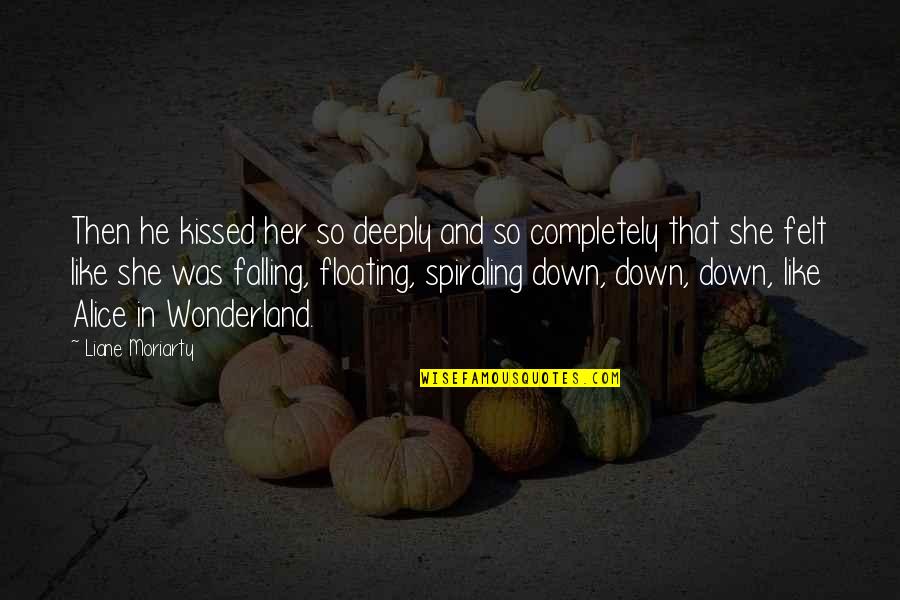 Then he kissed her so deeply and so completely that she felt like she was falling, floating, spiraling down, down, down, like Alice in Wonderland. —
Liane Moriarty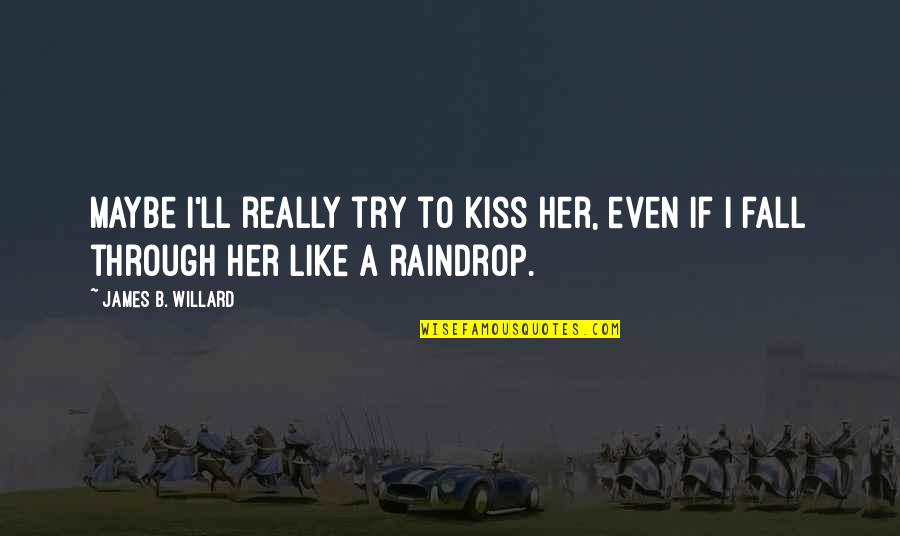 Maybe I'll really try to kiss her, even if I fall through her like a raindrop. —
James B. Willard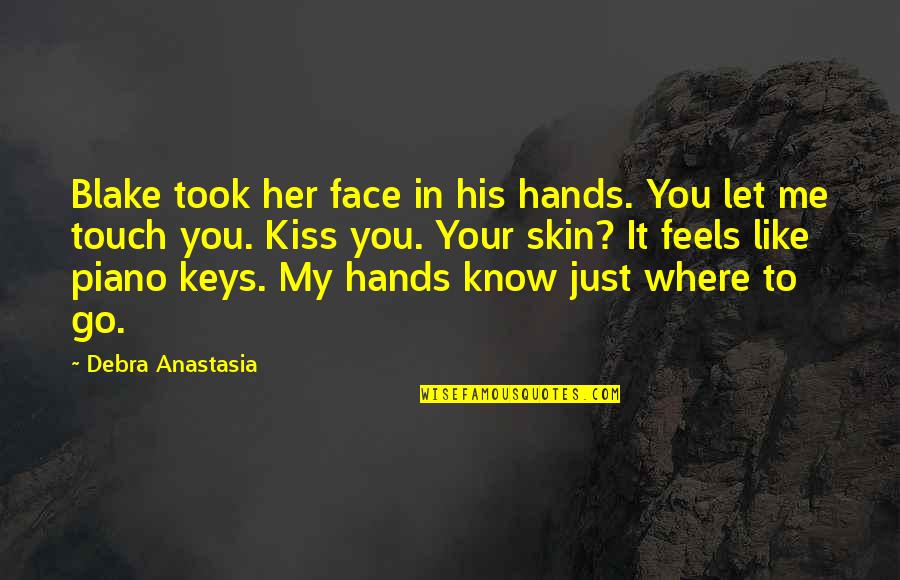 Blake took her face in his hands. You let me touch you. Kiss you. Your skin? It feels like piano keys. My hands know just where to go. —
Debra Anastasia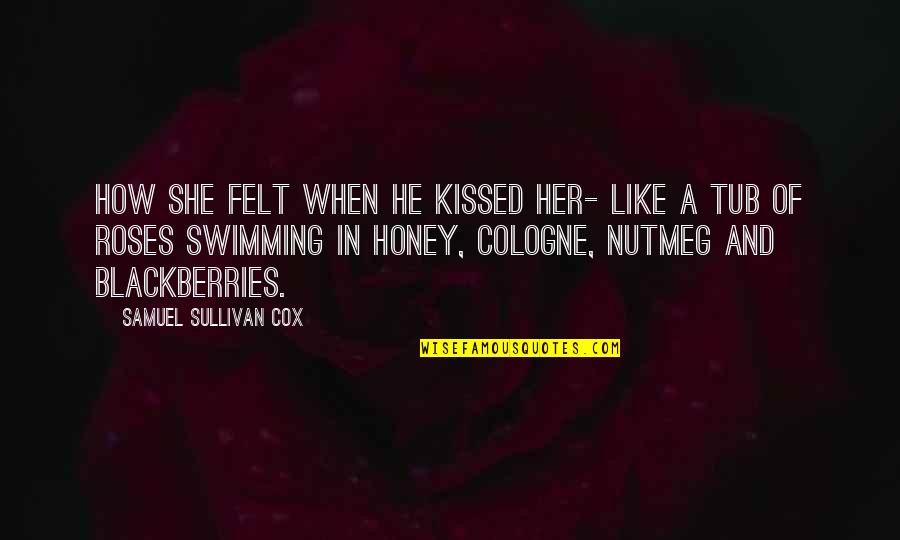 How she felt when he kissed her- like a tub of roses swimming in honey, cologne, nutmeg and blackberries. —
Samuel Sullivan Cox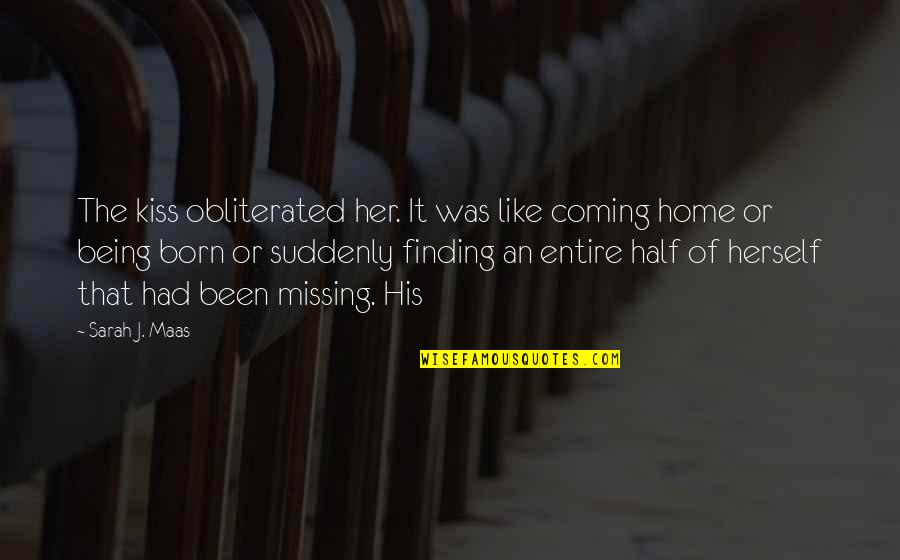 The kiss obliterated her. It was like coming home or being born or suddenly finding an entire half of herself that had been missing. His —
Sarah J. Maas