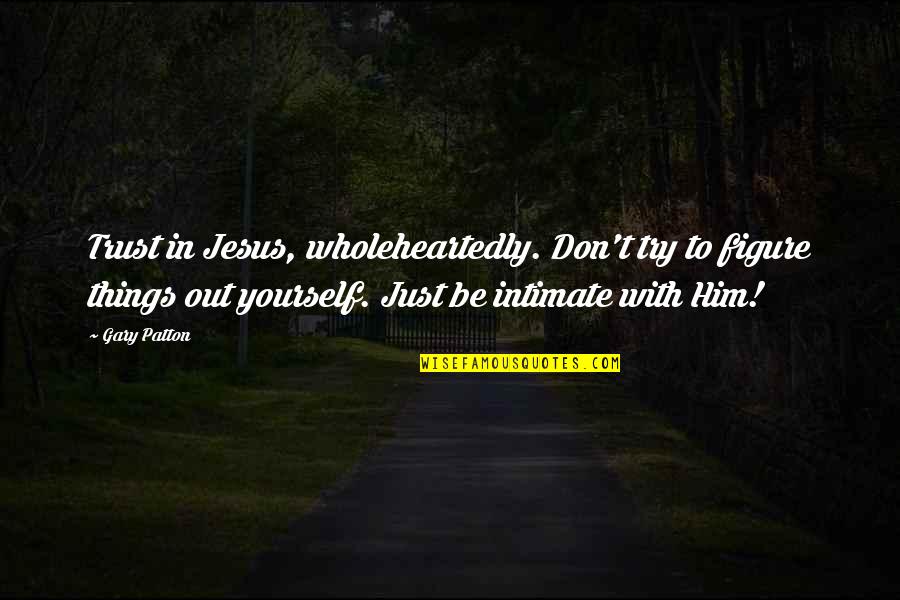 Trust in Jesus, wholeheartedly. Don't try to figure things out yourself. Just be intimate with Him!
—
Gary Patton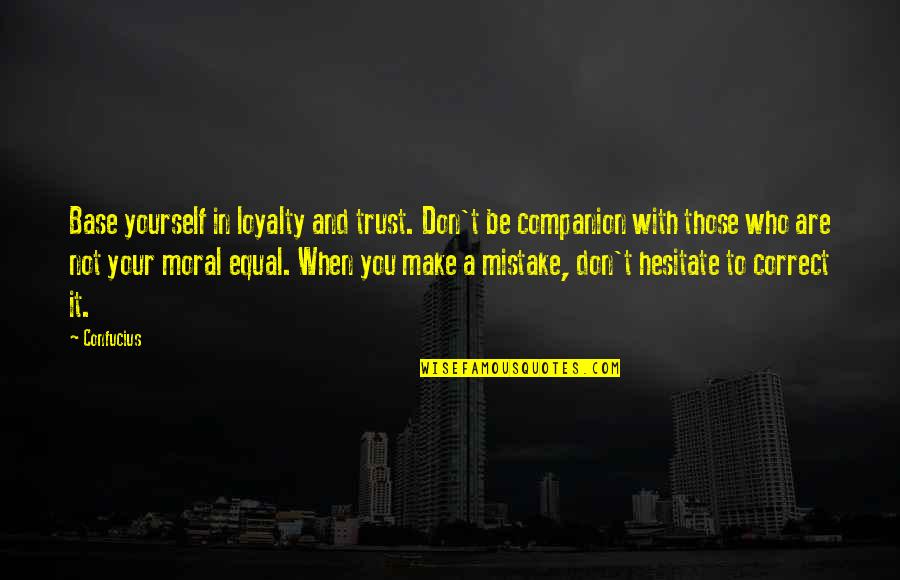 Base yourself in loyalty and trust. Don't be companion with those who are not your moral equal. When you make a mistake, don't hesitate to correct it.
—
Confucius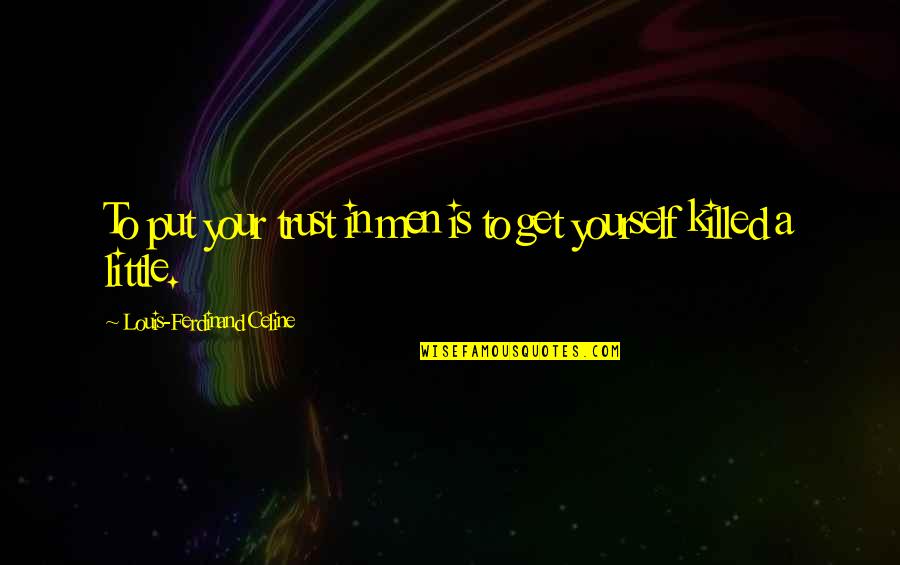 To put your trust in men is to get yourself killed a little.
—
Louis-Ferdinand Celine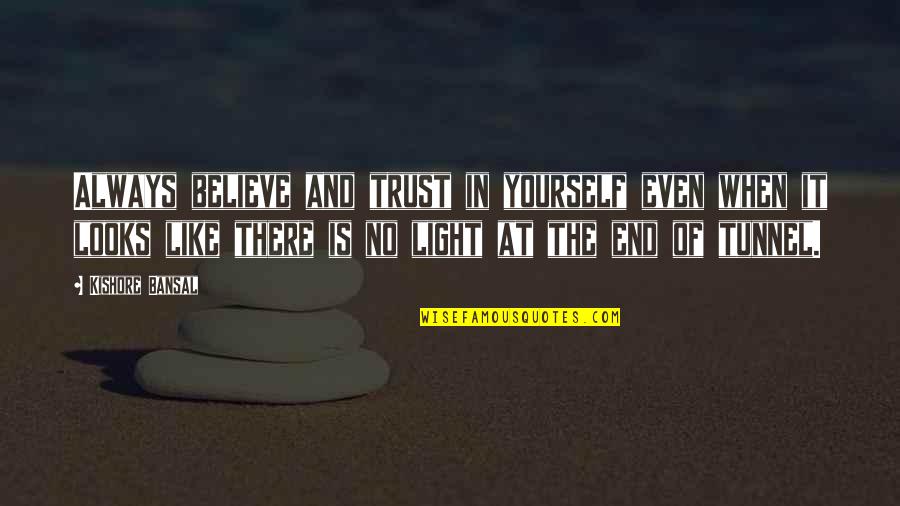 Always believe and trust in yourself even when it looks like there is no light at the end of tunnel.
—
Kishore Bansal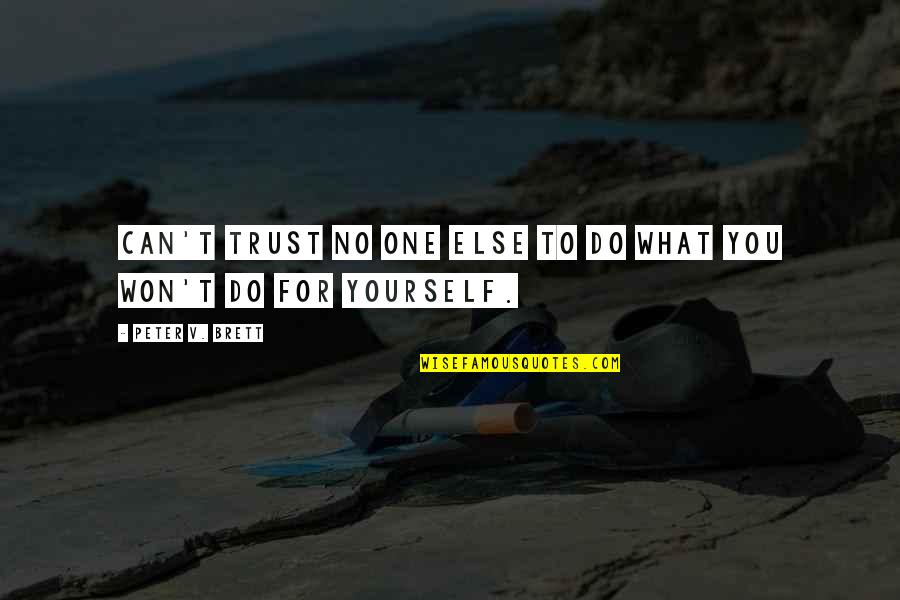 Can't trust no one else to do what you won't do for yourself.
—
Peter V. Brett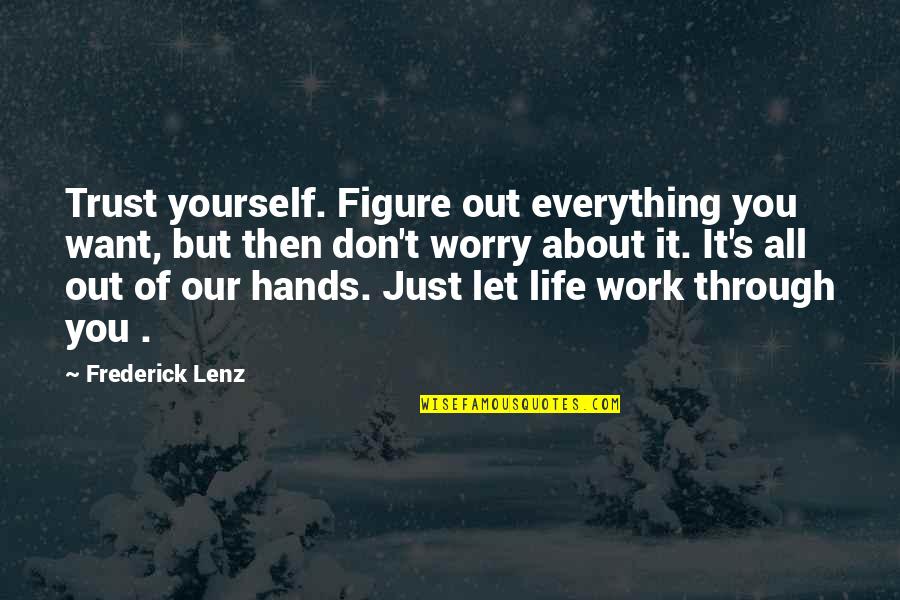 Trust yourself. Figure out everything you want, but then don't worry about it. It's all out of our hands. Just let life work through you .
—
Frederick Lenz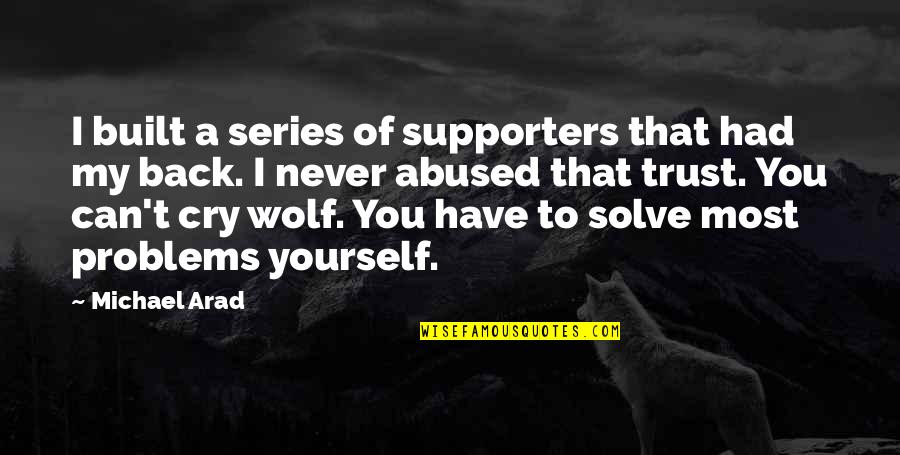 I built a series of supporters that had my back. I never abused that trust. You can't cry wolf. You have to solve most problems yourself.
—
Michael Arad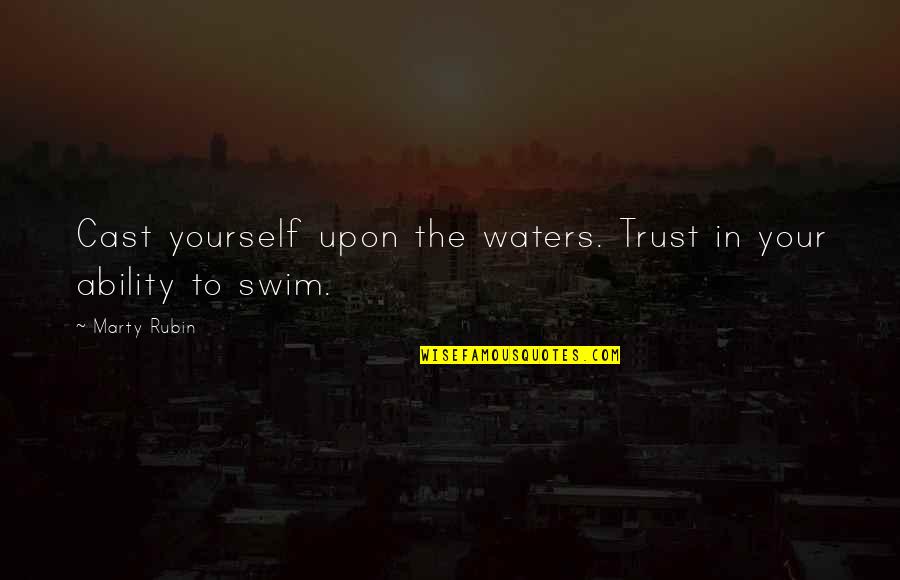 Cast yourself upon the waters. Trust in your ability to swim.
—
Marty Rubin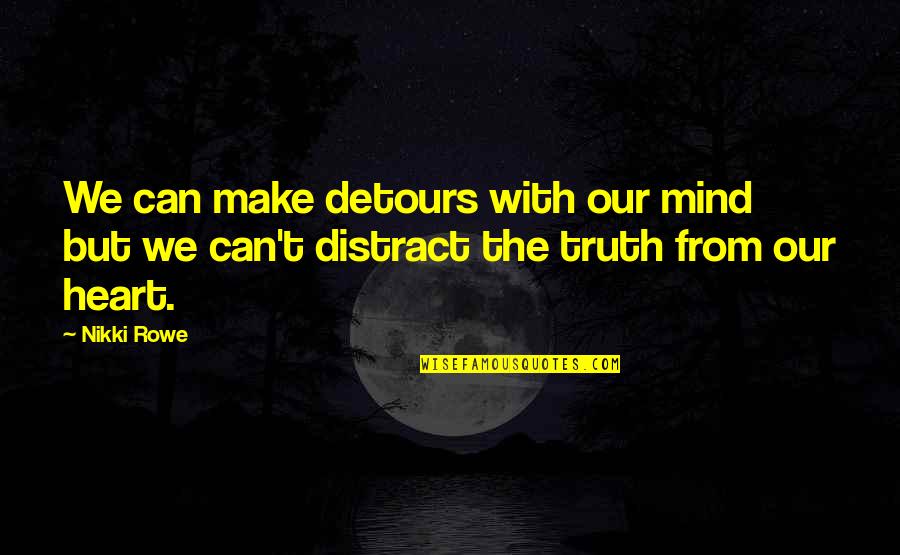 We can make detours with our mind but we can't distract the truth from our heart.
—
Nikki Rowe
All trials force the question, Who are you really? And you must trust yourself to answer
—
Oprah Winfrey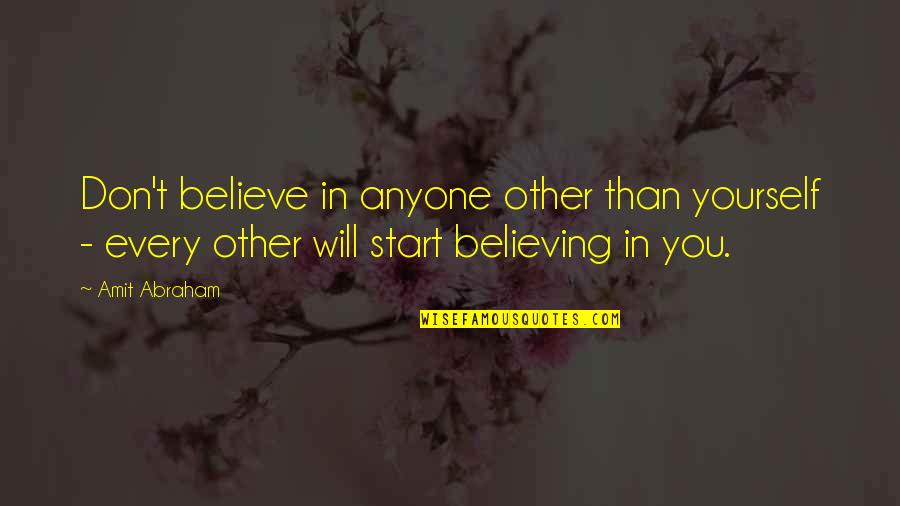 Don't believe in anyone other than yourself - every other will start believing in you.
—
Amit Abraham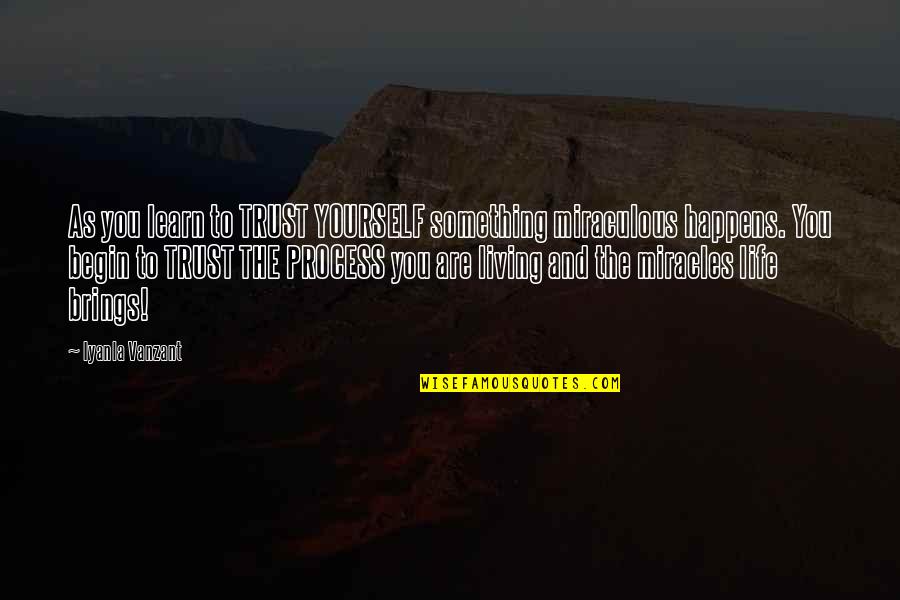 As you learn to TRUST YOURSELF something miraculous happens. You begin to TRUST THE PROCESS you are living and the miracles life brings! —
Iyanla Vanzant
Your words don't match your vibe,
& im trusting my gut this time. —
Nikki Rowe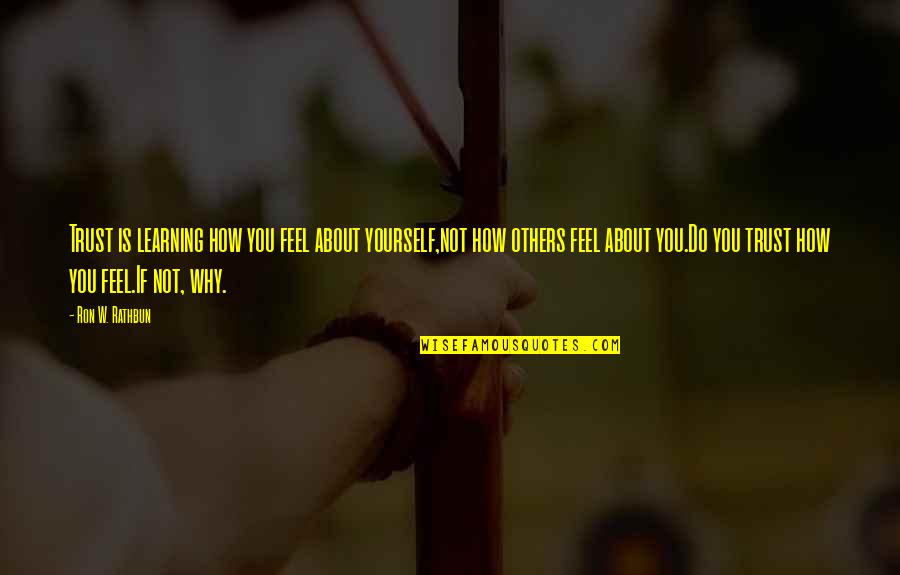 Trust is learning how you feel about yourself,
not how others feel about you.
Do you trust how you feel.
If not, why. —
Ron W. Rathbun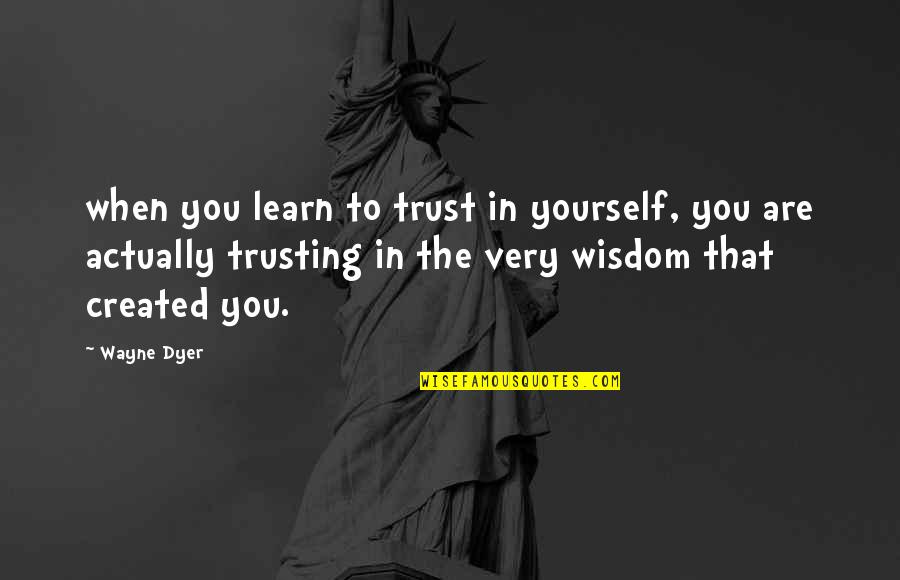 when you learn to trust in yourself, you are actually trusting in the very wisdom that created you. —
Wayne Dyer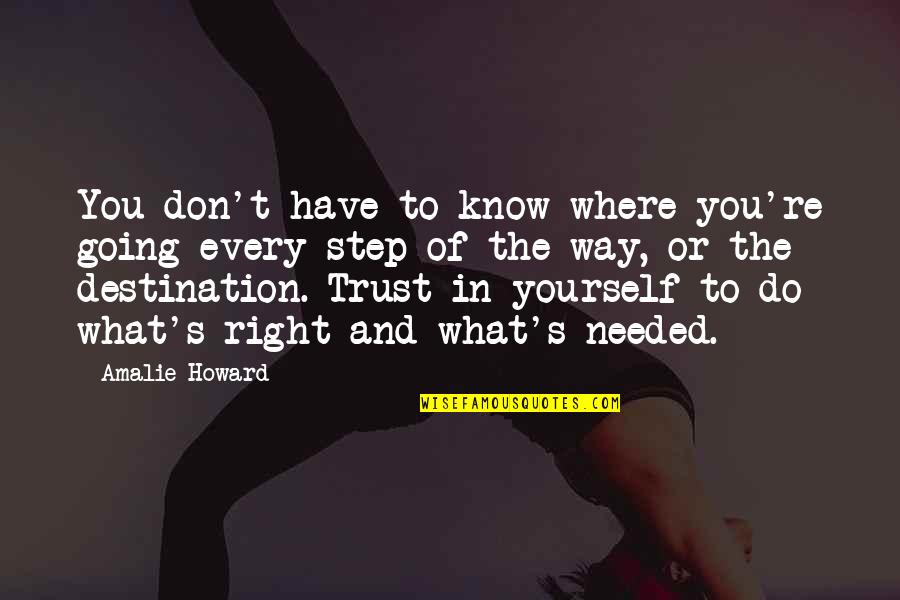 You don't have to know where you're going every step of the way, or the destination. Trust in yourself to do what's right and what's needed. —
Amalie Howard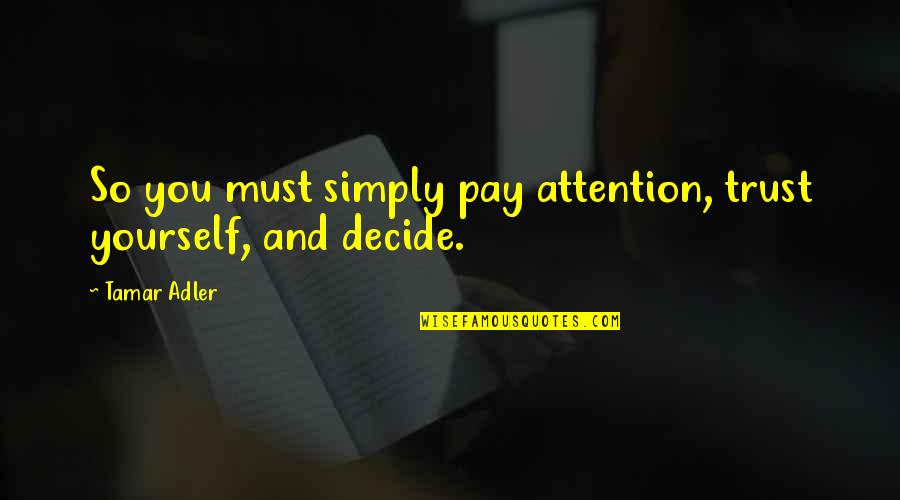 So you must simply pay attention, trust yourself, and decide. —
Tamar Adler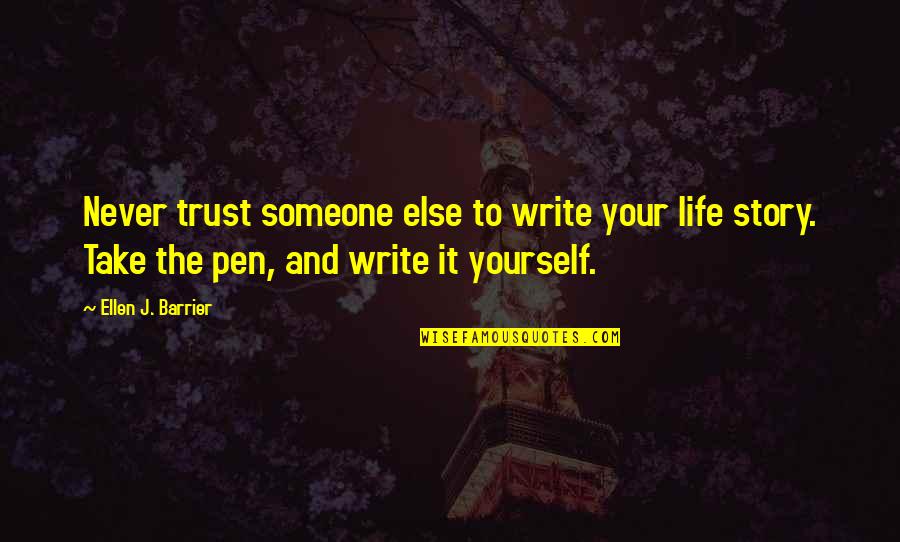 Never trust someone else to write your life story. Take the pen, and write it yourself. —
Ellen J. Barrier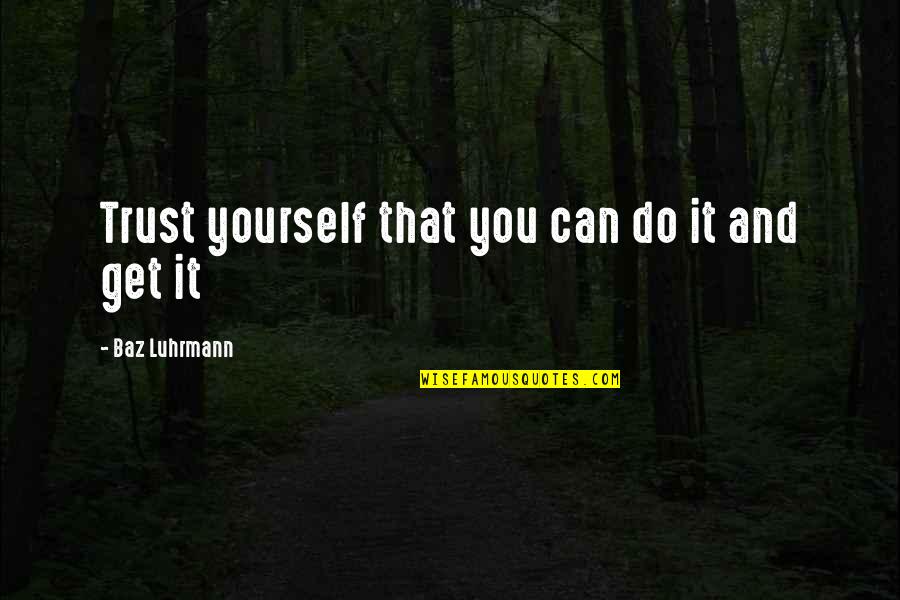 Trust yourself that you can do it and get it —
Baz Luhrmann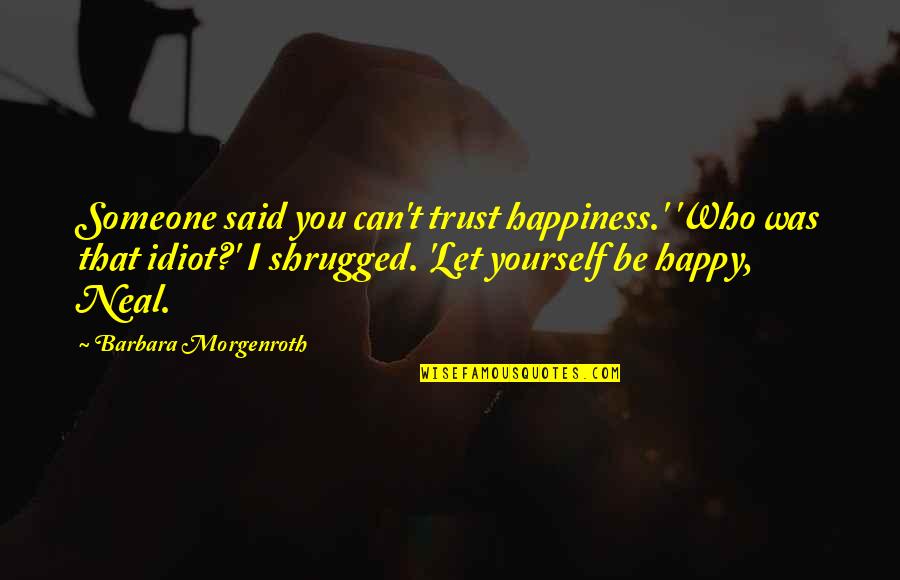 Someone said you can't trust happiness.' 'Who was that idiot?' I shrugged. 'Let yourself be happy, Neal. —
Barbara Morgenroth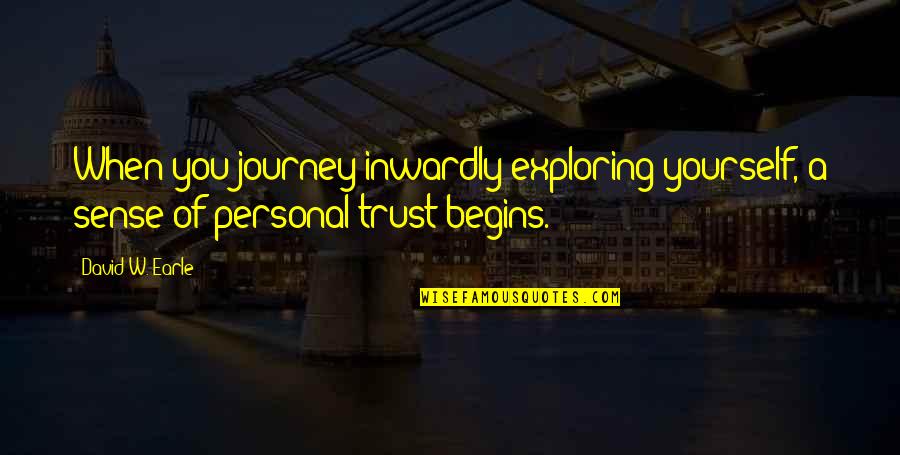 When you journey inwardly exploring yourself, a sense of personal trust begins. —
David W. Earle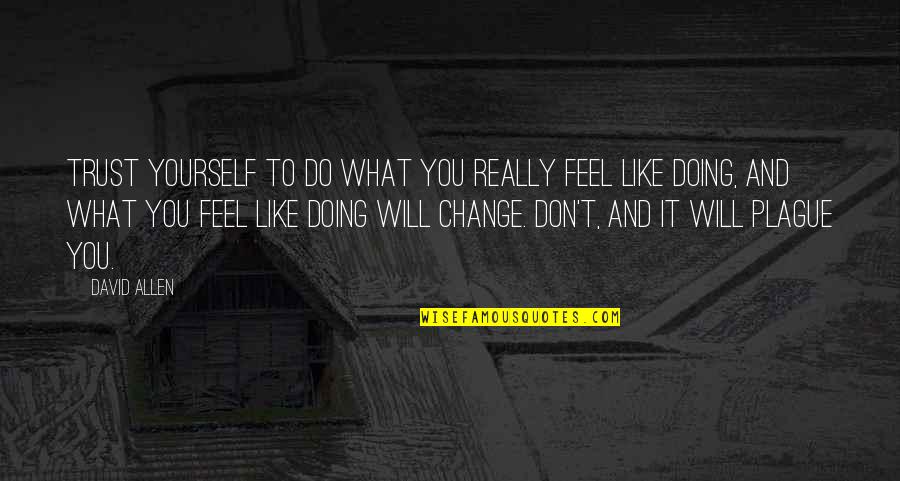 Trust yourself to do what you really feel like doing, and what you feel like doing will change. Don't, and it will plague you. —
David Allen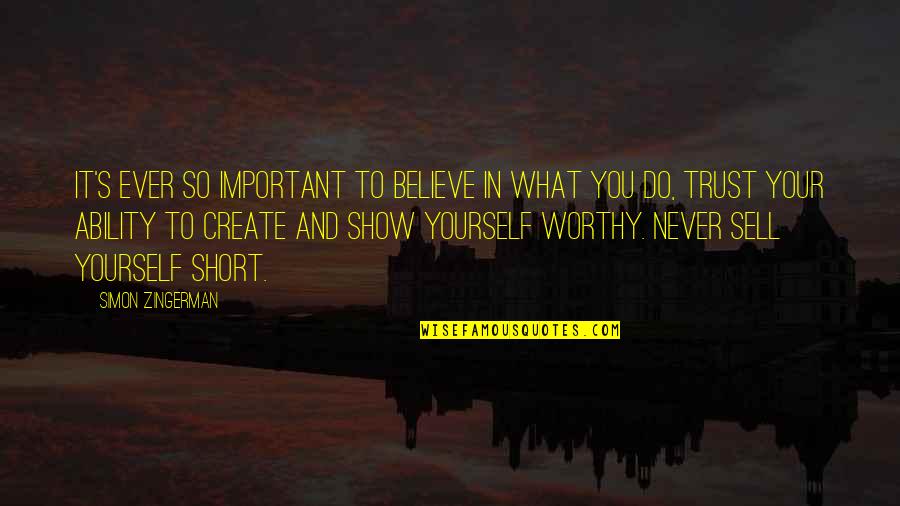 It's ever so important to believe in what you do, trust your ability to create and show yourself worthy. Never sell yourself short. —
Simon Zingerman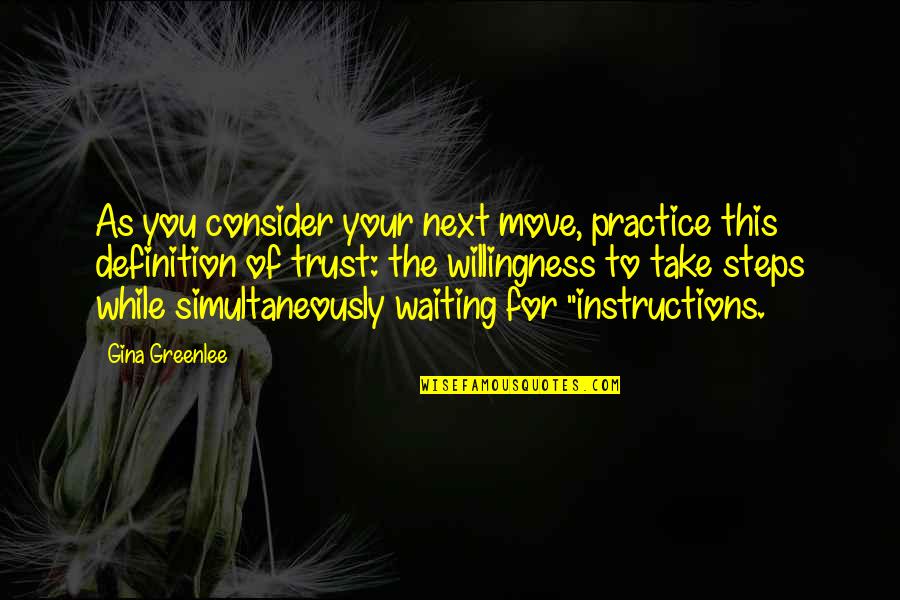 As you consider your next move, practice this definition of trust: the willingness to take steps while simultaneously waiting for "instructions. —
Gina Greenlee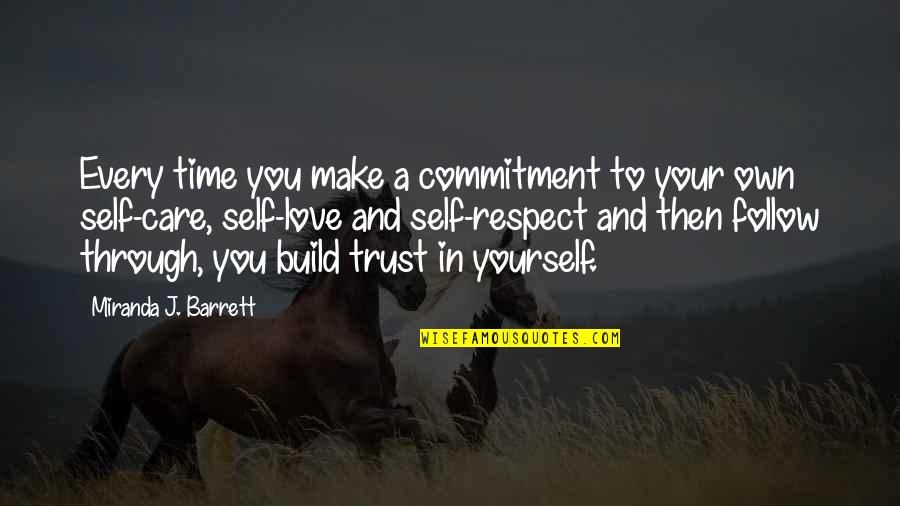 Every time you make a commitment to your own self-care, self-love and self-respect and then follow through, you build trust in yourself. —
Miranda J. Barrett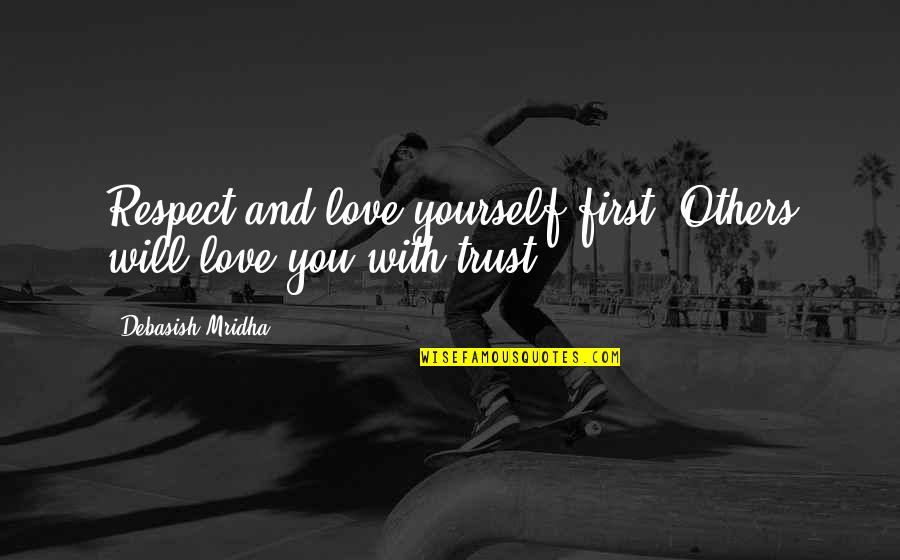 Respect and love yourself first. Others will love you with trust. —
Debasish Mridha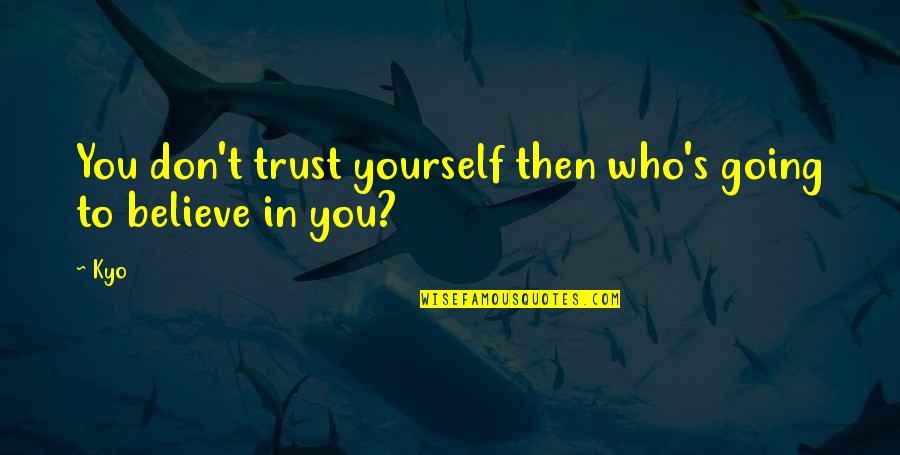 You don't trust yourself then who's going to believe in you? —
Kyo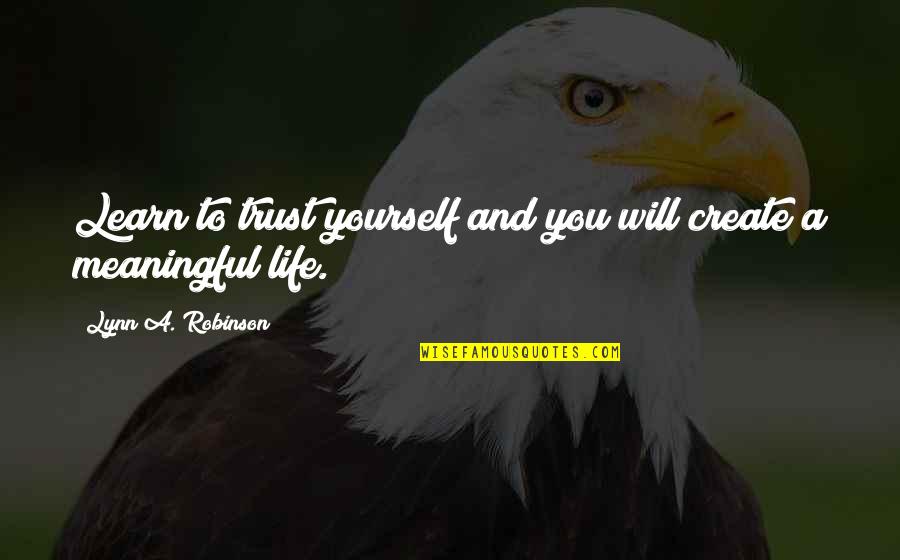 Learn to trust yourself and you will create a meaningful life. —
Lynn A. Robinson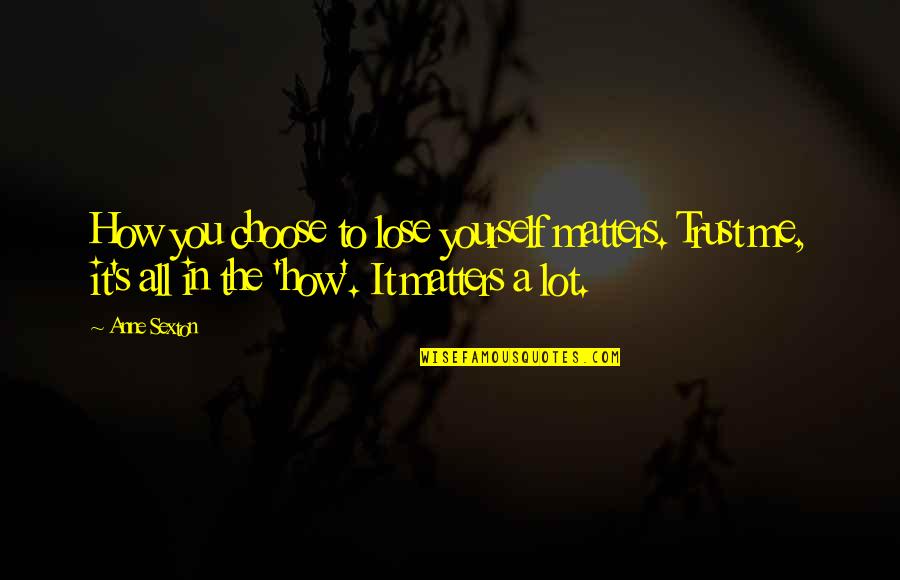 How you choose to lose yourself matters. Trust me, it's all in the 'how'. It matters a lot. —
Anne Sexton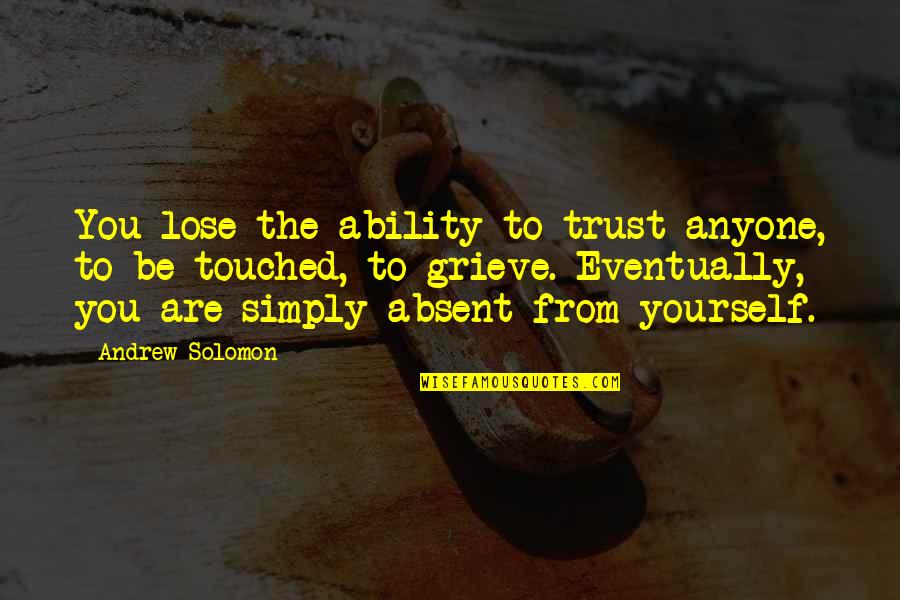 You lose the ability to trust anyone, to be touched, to grieve. Eventually, you are simply absent from yourself. —
Andrew Solomon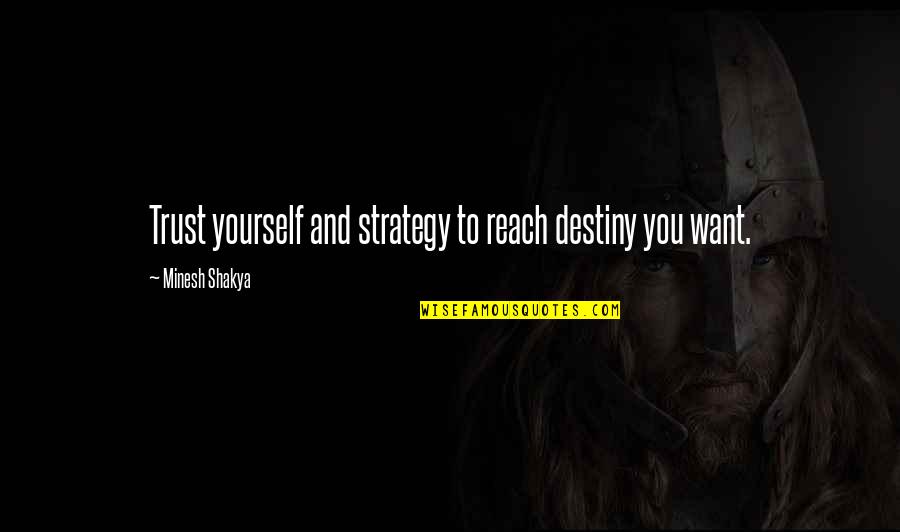 Trust yourself and strategy to reach destiny you want. —
Minesh Shakya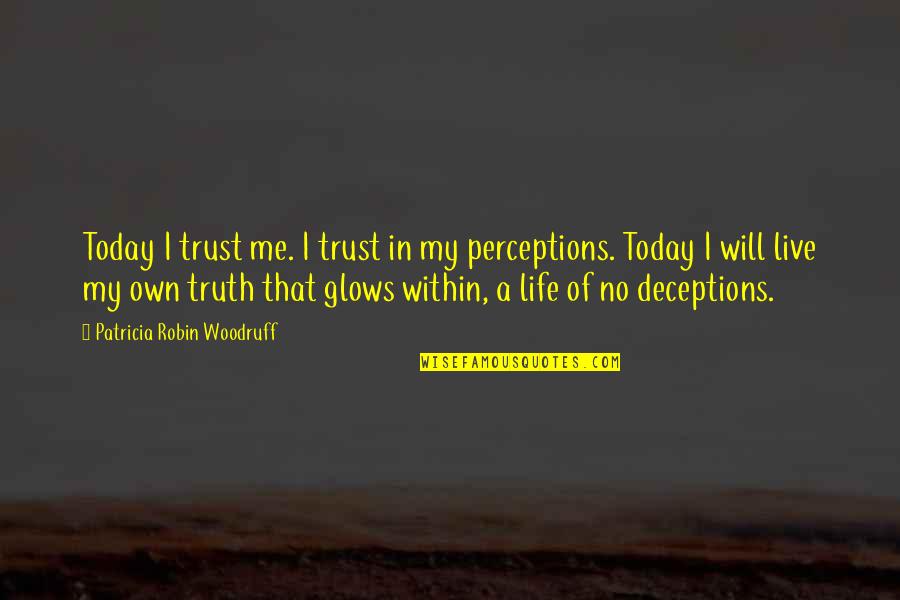 Today I trust me. I trust in my perceptions. Today I will live my own truth that glows within, a life of no deceptions. —
Patricia Robin Woodruff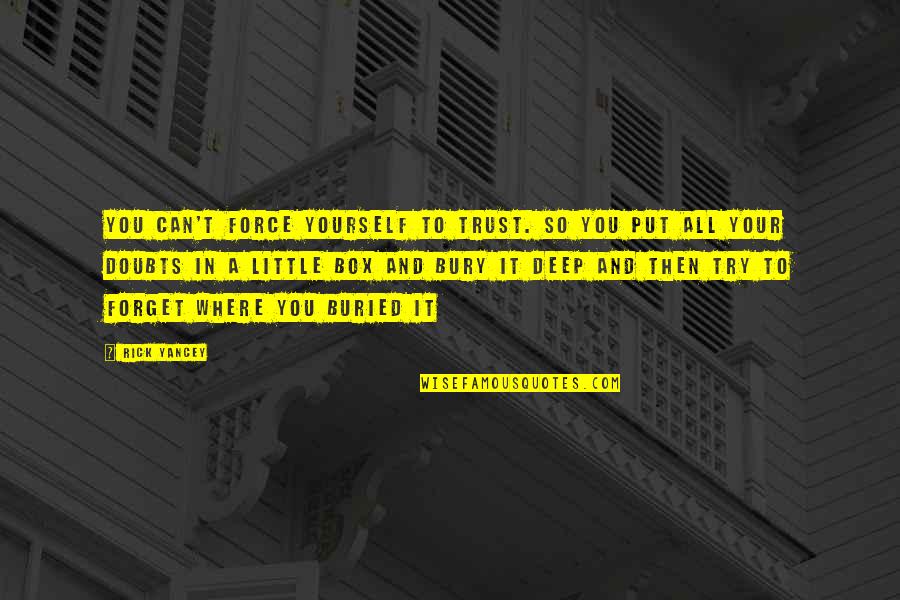 You can't force yourself to trust. So you put all your doubts in a little box and bury it deep and then try to forget where you buried it —
Rick Yancey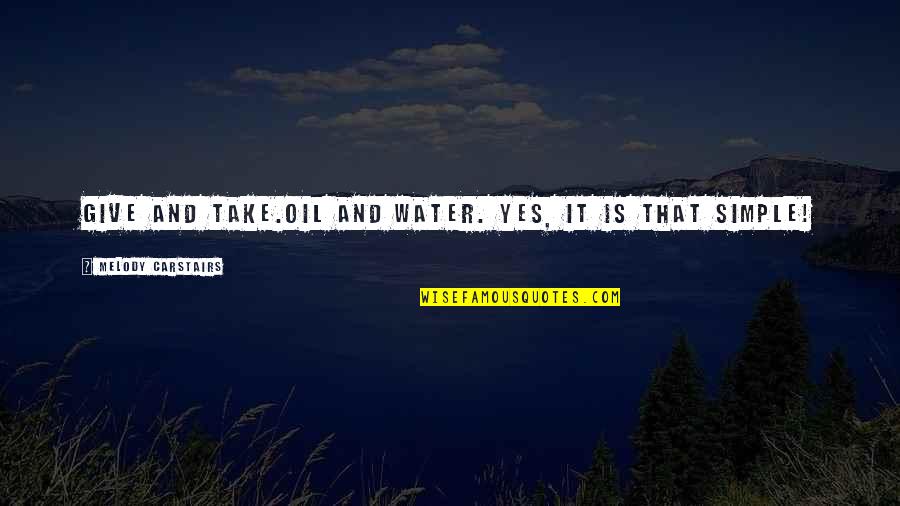 Give and take.
Oil and water.
Yes, it is that simple! —
Melody Carstairs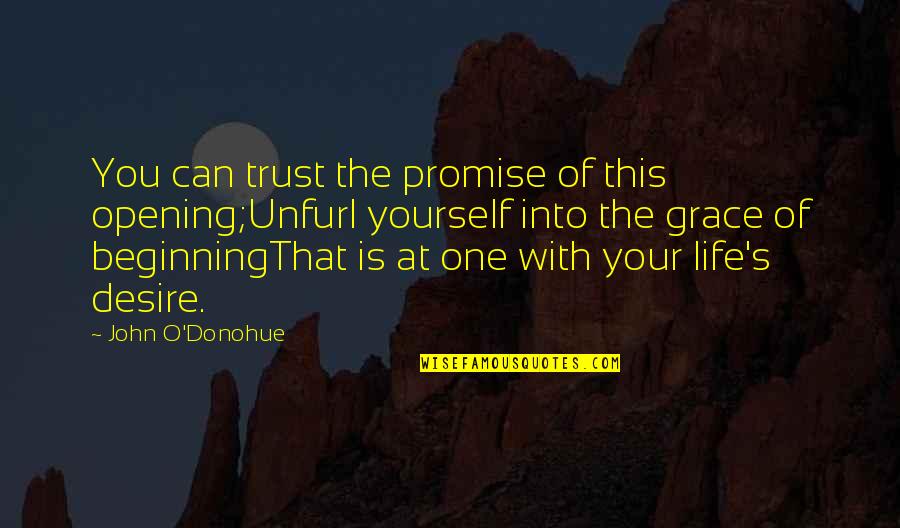 You can trust the promise of this opening;
Unfurl yourself into the grace of beginning
That is at one with your life's desire. —
John O'Donohue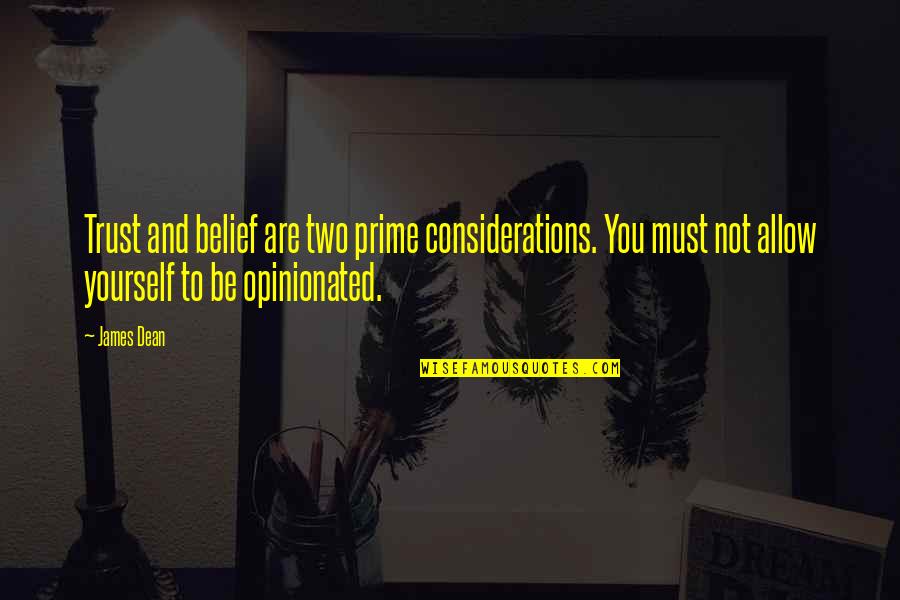 Trust and belief are two prime considerations. You must not allow yourself to be opinionated. —
James Dean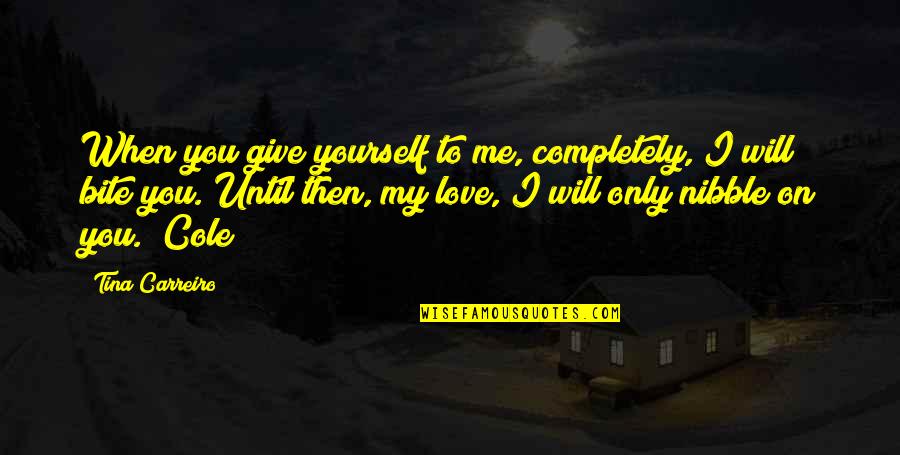 When you give yourself to me, completely, I will bite you. Until then, my love, I will only nibble on you."~Cole —
Tina Carreiro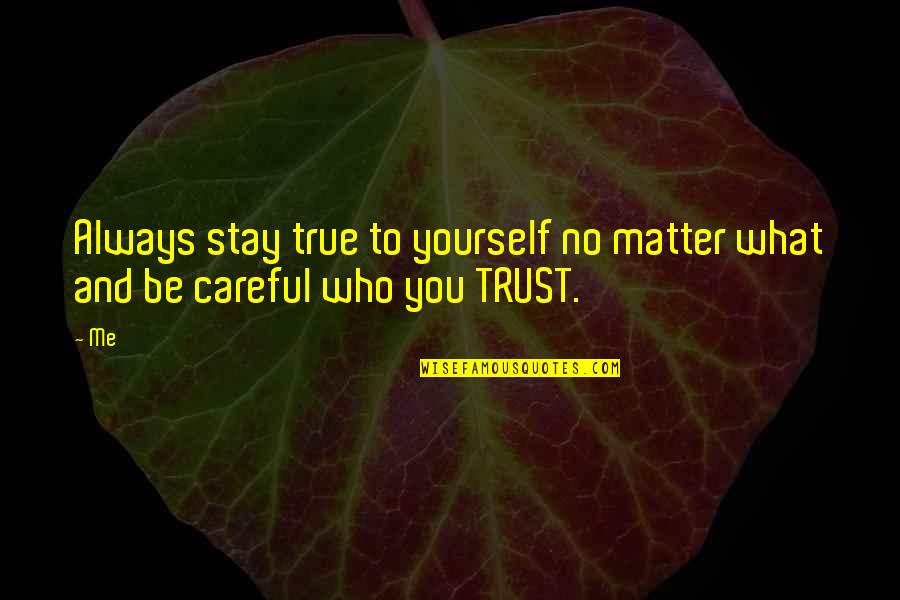 Always stay true to yourself no matter what and be careful who you TRUST. —
Me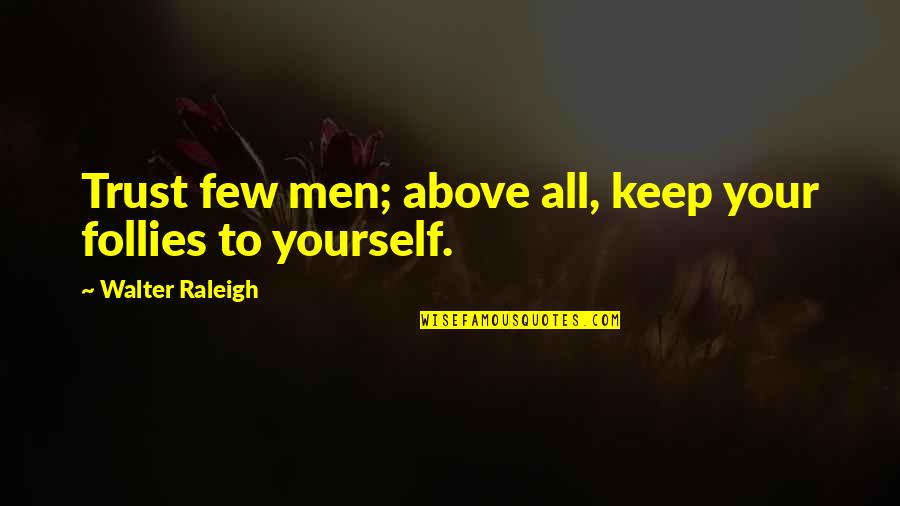 Trust few men; above all, keep your follies to yourself. —
Walter Raleigh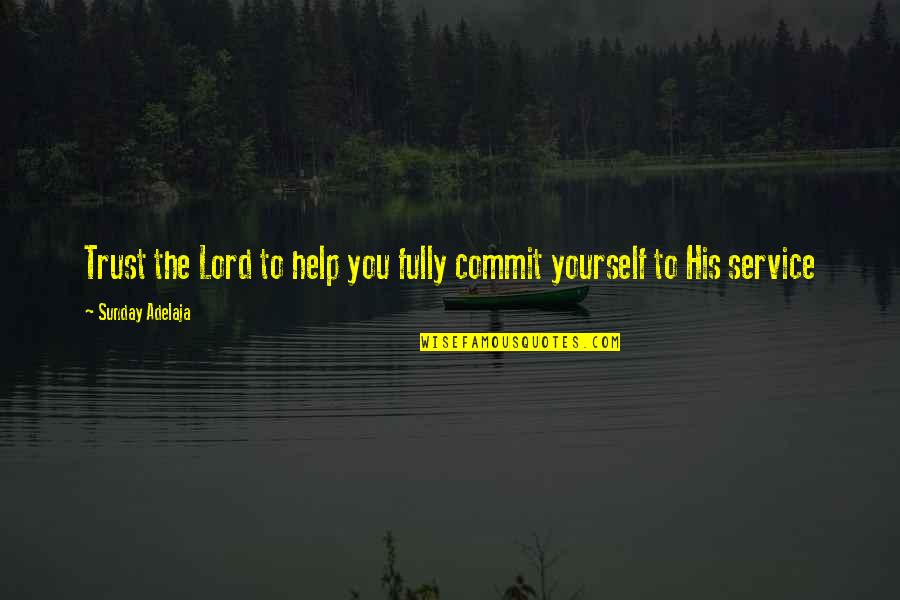 Trust the Lord to help you fully commit yourself to His service —
Sunday Adelaja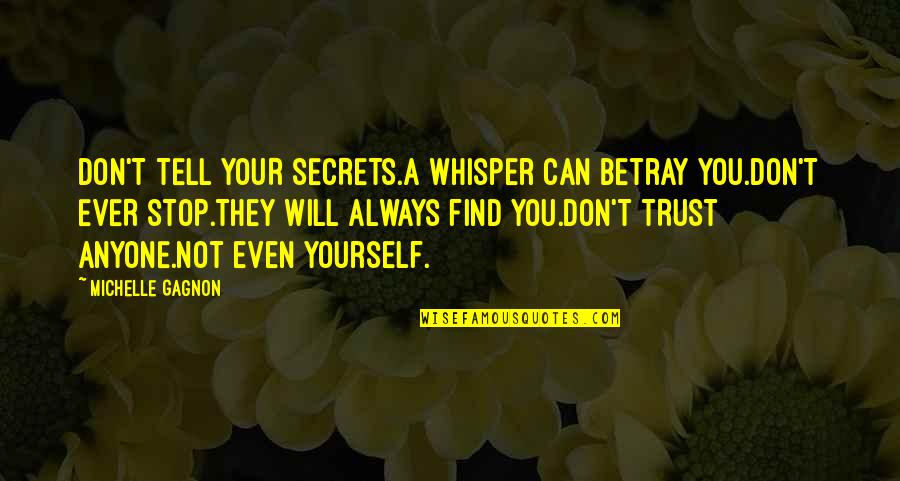 DON'T TELL YOUR SECRETS.
A whisper can betray you.
DON'T EVER STOP.
They will always find you.
DON'T TRUST ANYONE.
Not even yourself. —
Michelle Gagnon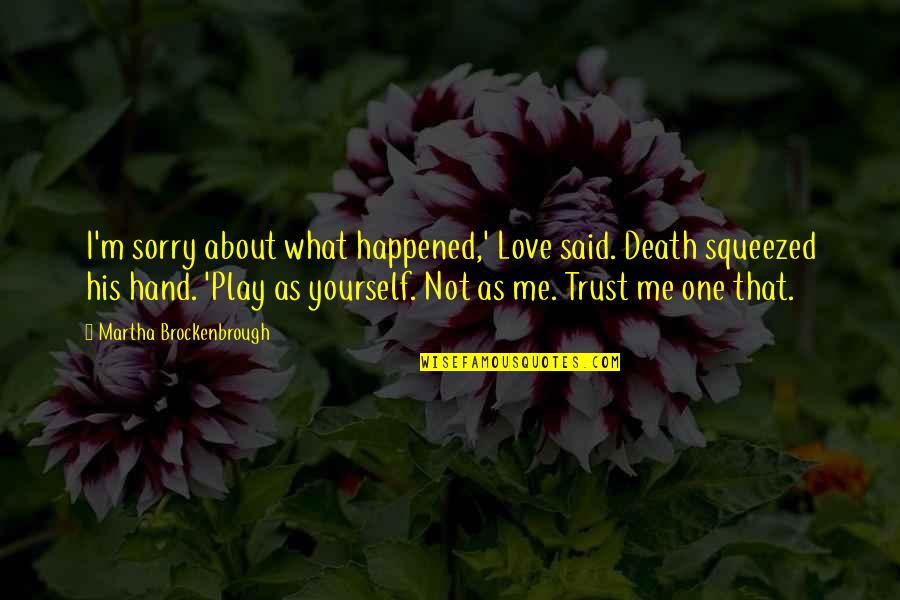 I'm sorry about what happened,' Love said.
Death squeezed his hand. 'Play as yourself. Not as me. Trust me one that. —
Martha Brockenbrough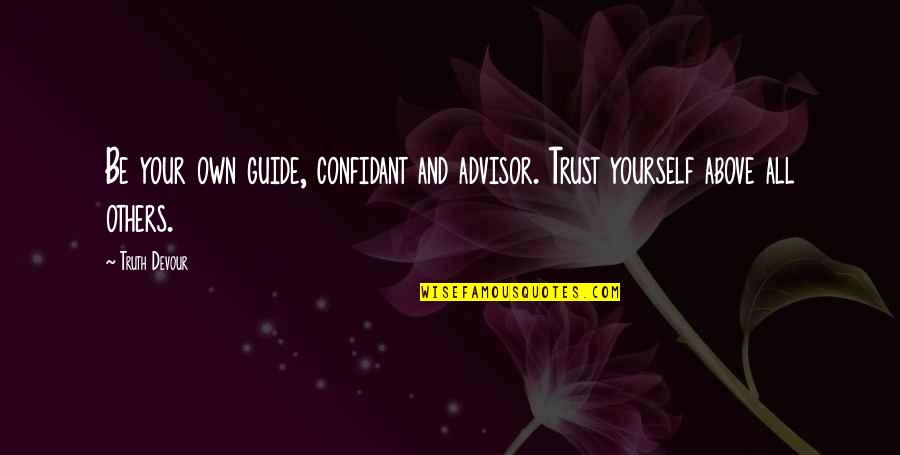 Be your own guide, confidant and advisor. Trust yourself above all others. —
Truth Devour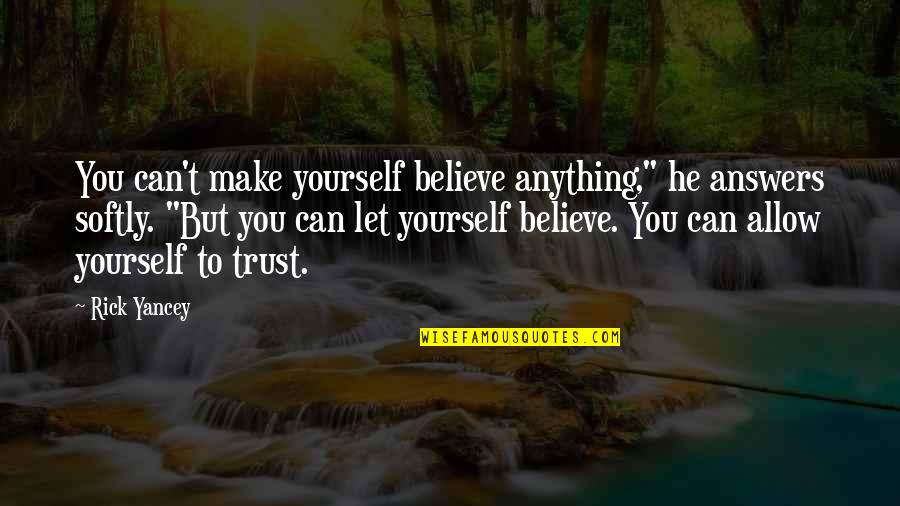 You can't make yourself believe anything," he answers softly. "But you can let yourself believe. You can allow yourself to trust. —
Rick Yancey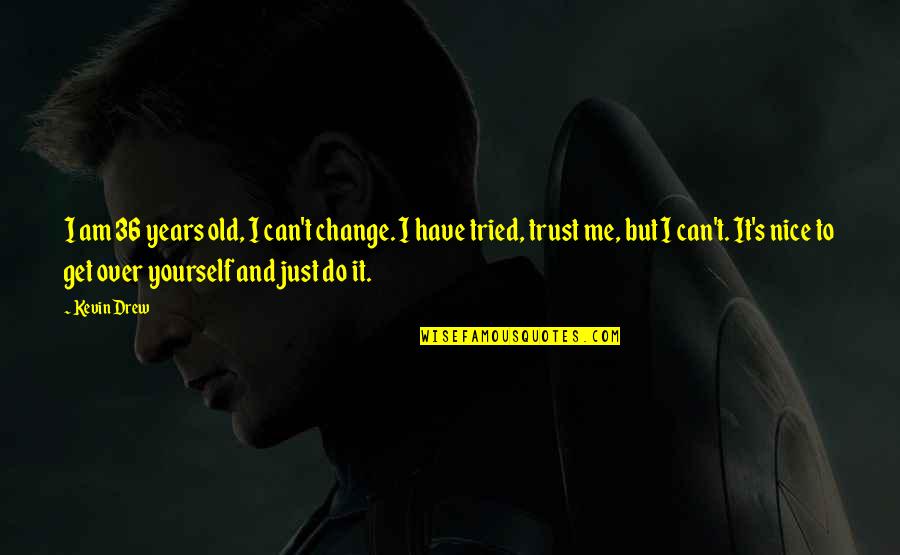 I am 36 years old, I can't change. I have tried, trust me, but I can't. It's nice to get over yourself and just do it. —
Kevin Drew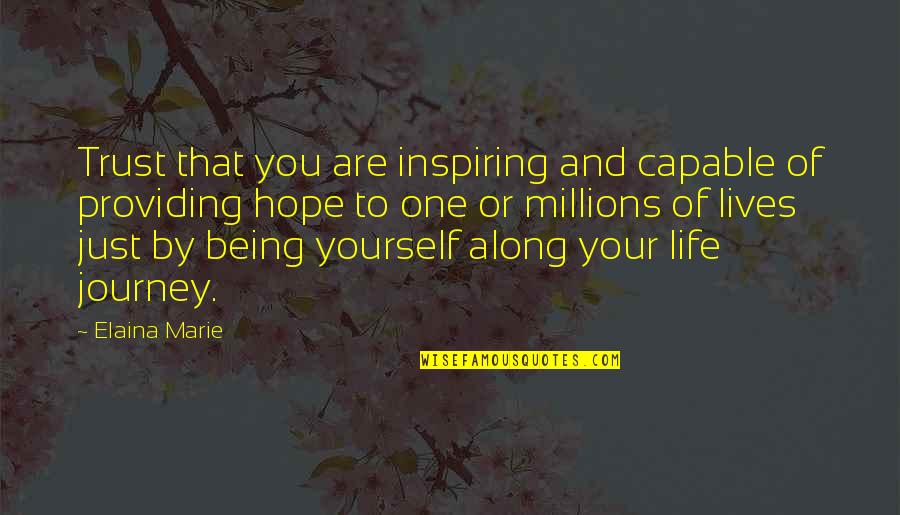 Trust that you are inspiring and capable of providing hope to one or millions of lives just by being yourself along your life journey. —
Elaina Marie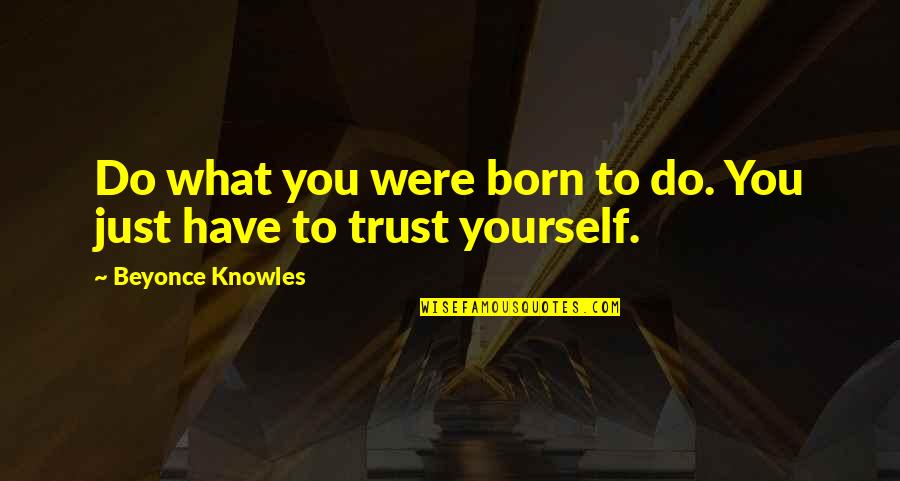 Do what you were born to do. You just have to trust yourself. —
Beyonce Knowles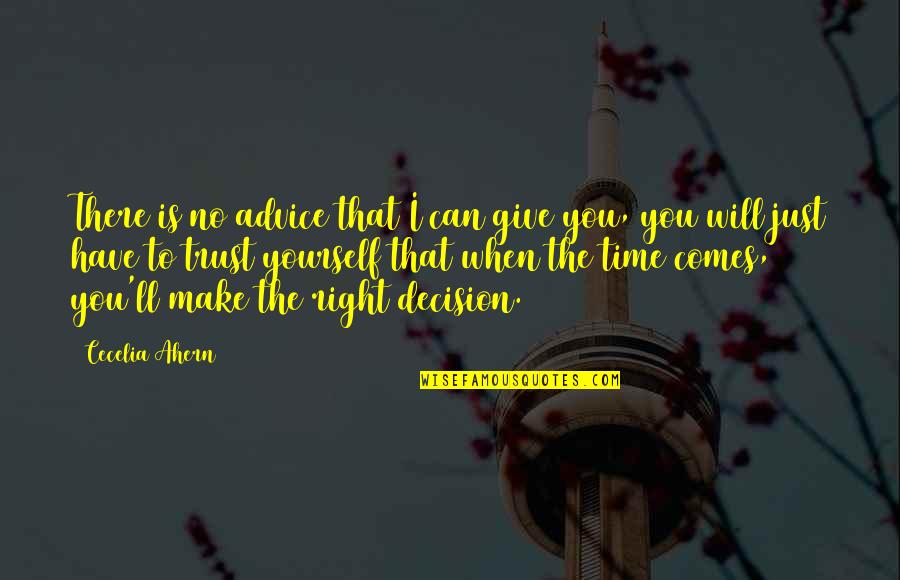 There is no advice that I can give you, you will just have to trust yourself that when the time comes, you'll make the right decision. —
Cecelia Ahern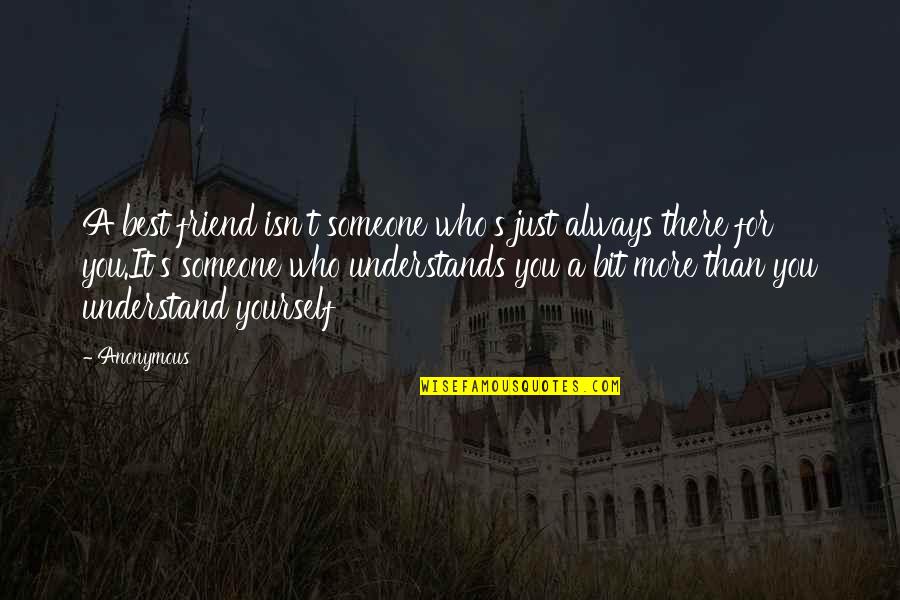 A best friend isn't someone who's just always there for you.It's someone who understands you a bit more than you understand yourself —
Anonymous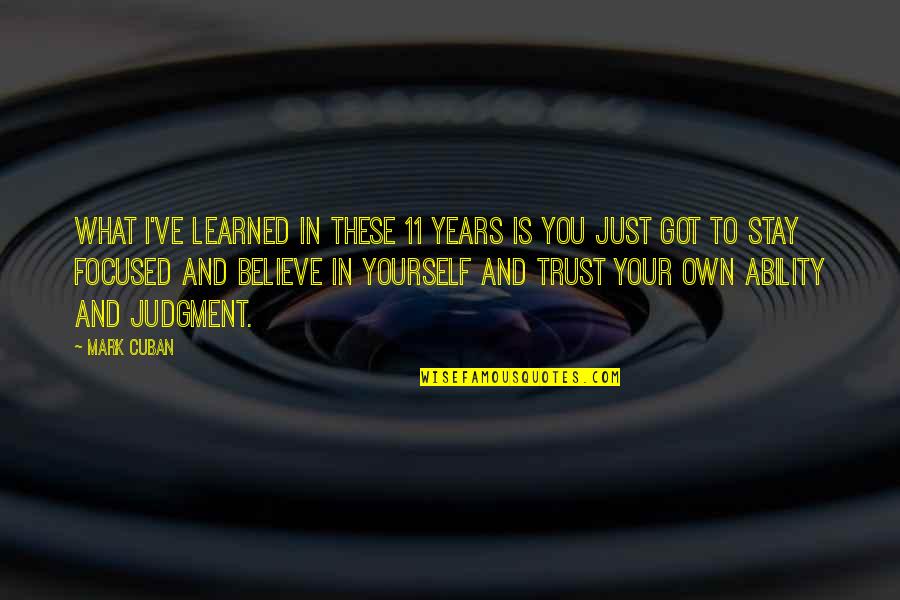 What I've learned in these 11 years is you just got to stay focused and believe in yourself and trust your own ability and judgment. —
Mark Cuban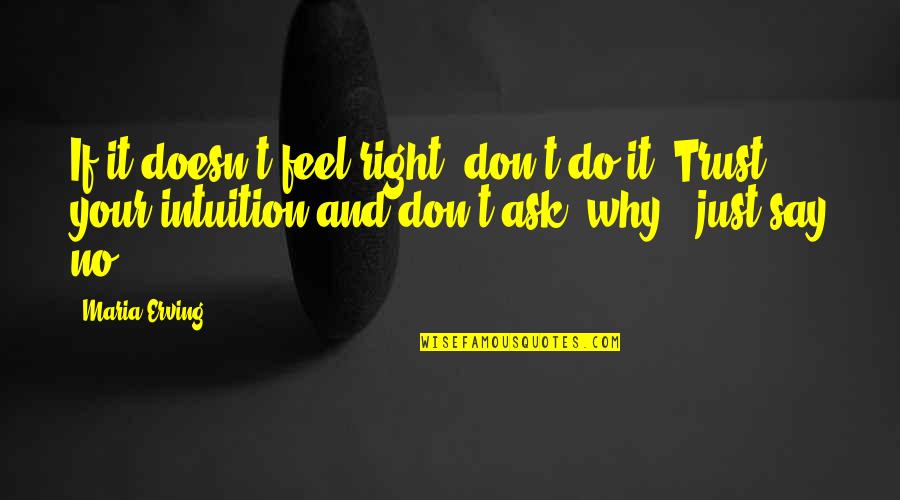 If it doesn't feel right, don't do it. Trust your intuition and don't ask "why", just say no. —
Maria Erving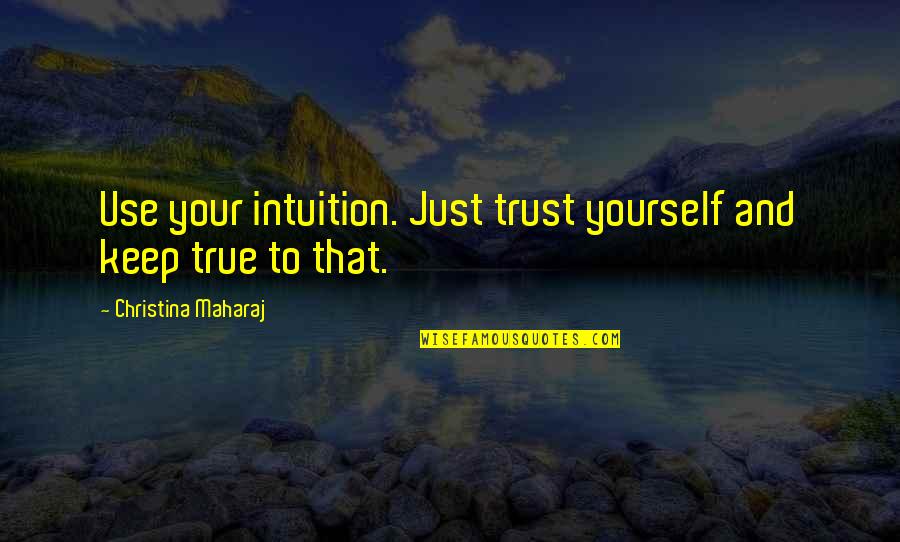 Use your intuition.
Just trust yourself
and keep true to that. —
Christina Maharaj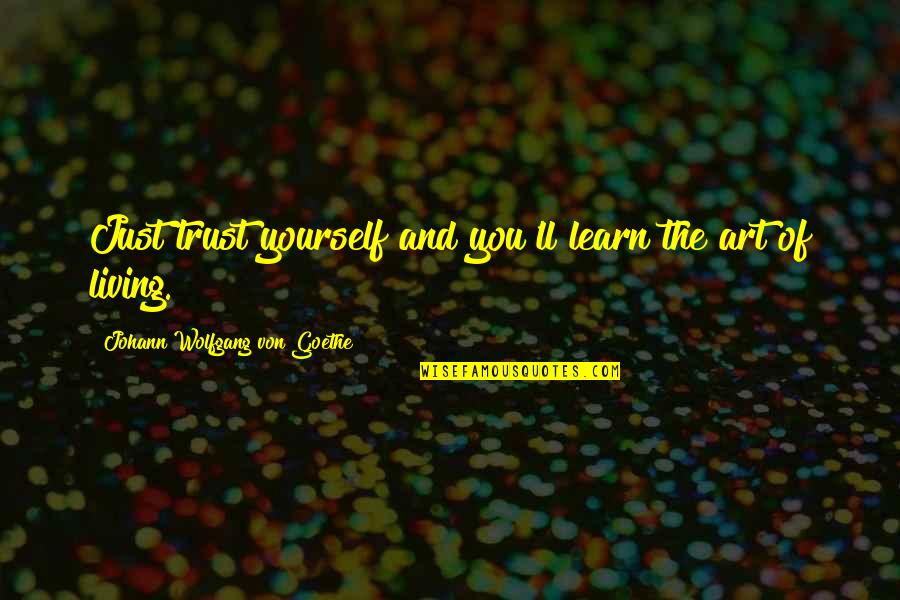 Just trust yourself
and you'll learn the art of living. —
Johann Wolfgang Von Goethe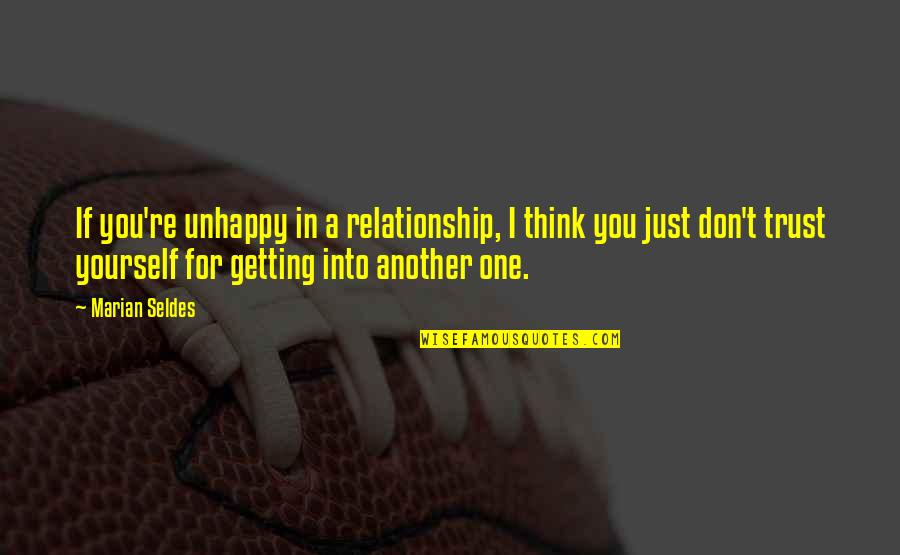 If you're unhappy in a relationship, I think you just don't trust yourself for getting into another one. —
Marian Seldes