Jon Hamm Quotes
Collection of top 30 famous quotes about Jon Hamm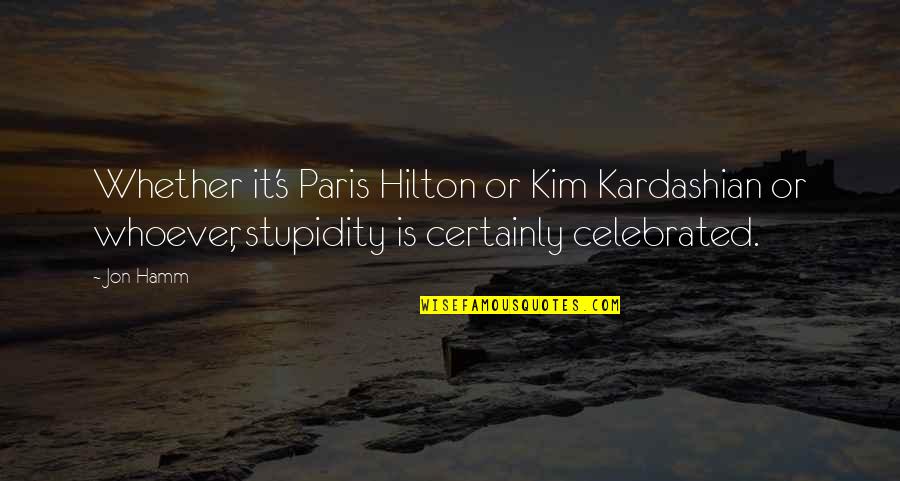 Whether it's Paris Hilton or Kim Kardashian or whoever, stupidity is certainly celebrated.
—
Jon Hamm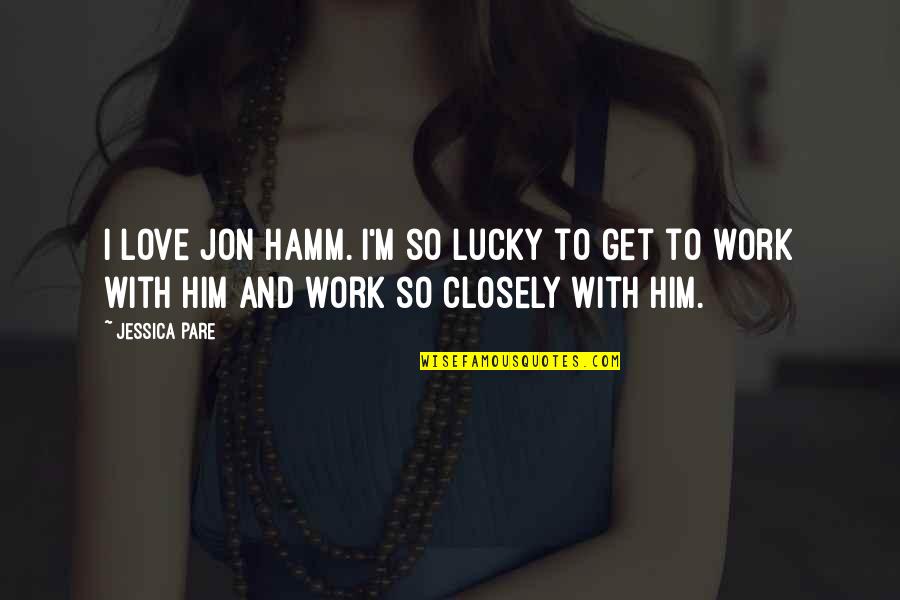 I love Jon Hamm. I'm so lucky to get to work with him and work so closely with him.
—
Jessica Pare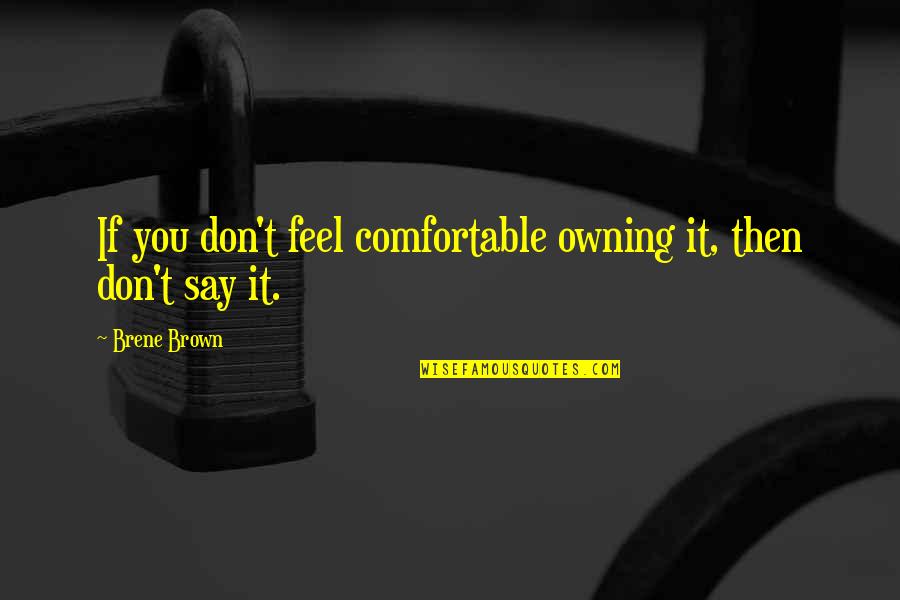 If you don't feel comfortable owning it, then don't say it.
—
Brene Brown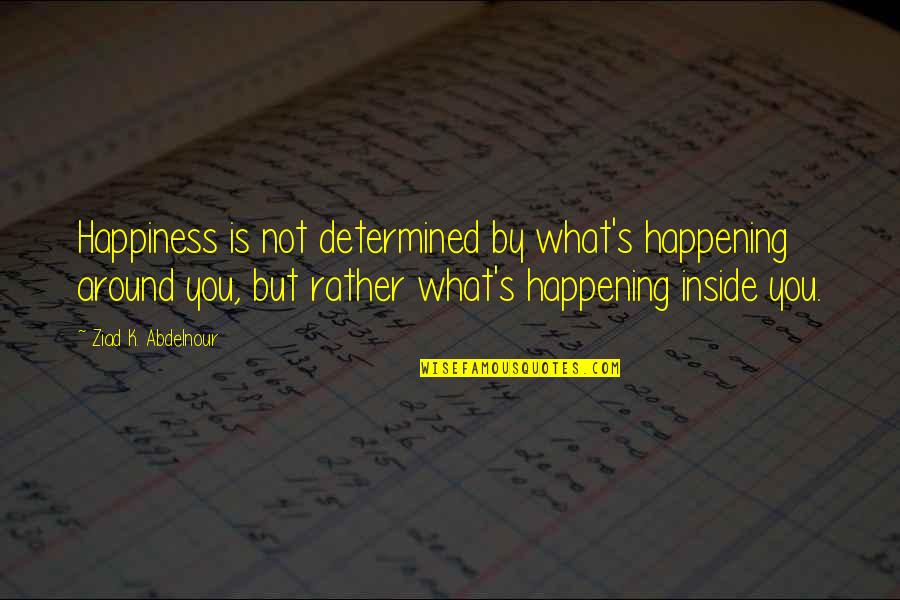 Happiness is not determined by what's happening around you, but rather what's happening inside you.
—
Ziad K. Abdelnour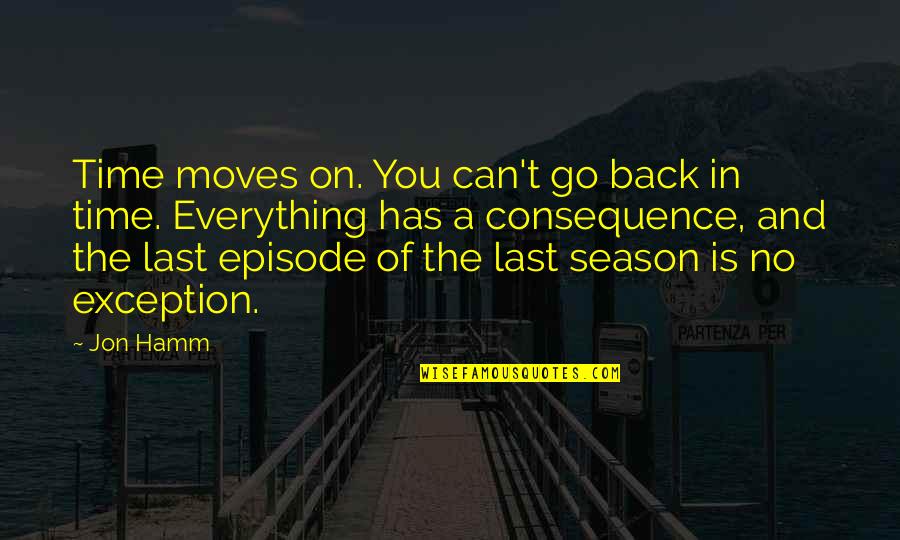 Time moves on. You can't go back in time. Everything has a consequence, and the last episode of the last season is no exception. —
Jon Hamm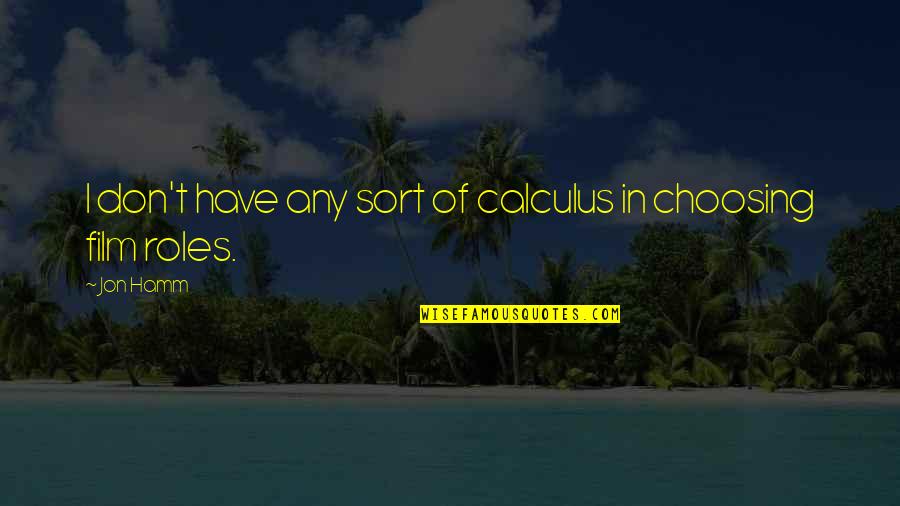 I don't have any sort of calculus in choosing film roles. —
Jon Hamm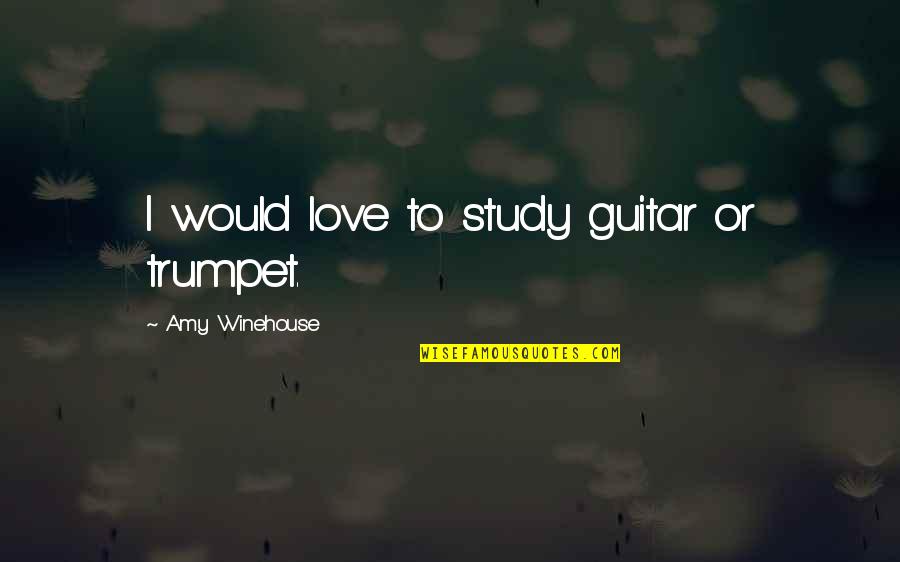 I would love to study guitar or trumpet. —
Amy Winehouse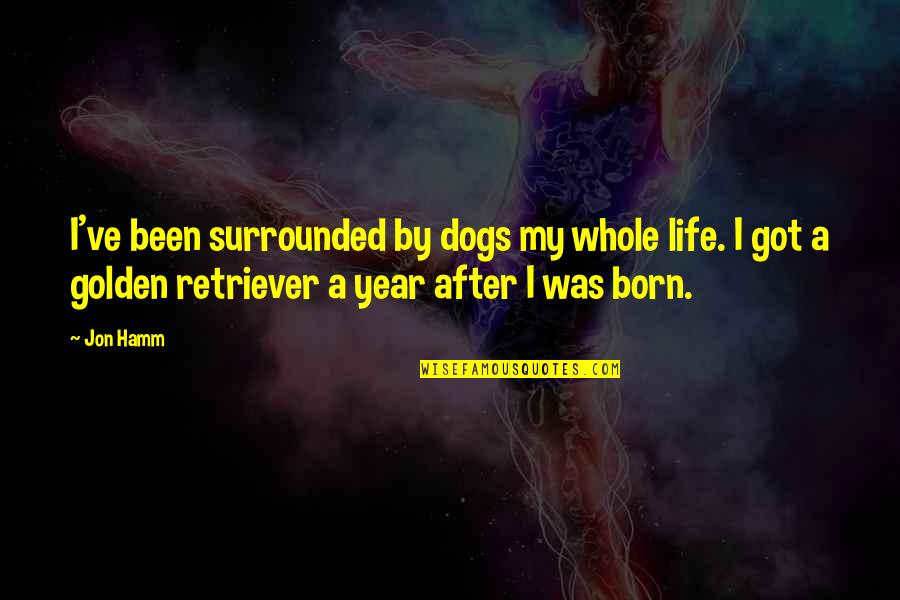 I've been surrounded by dogs my whole life. I got a golden retriever a year after I was born. —
Jon Hamm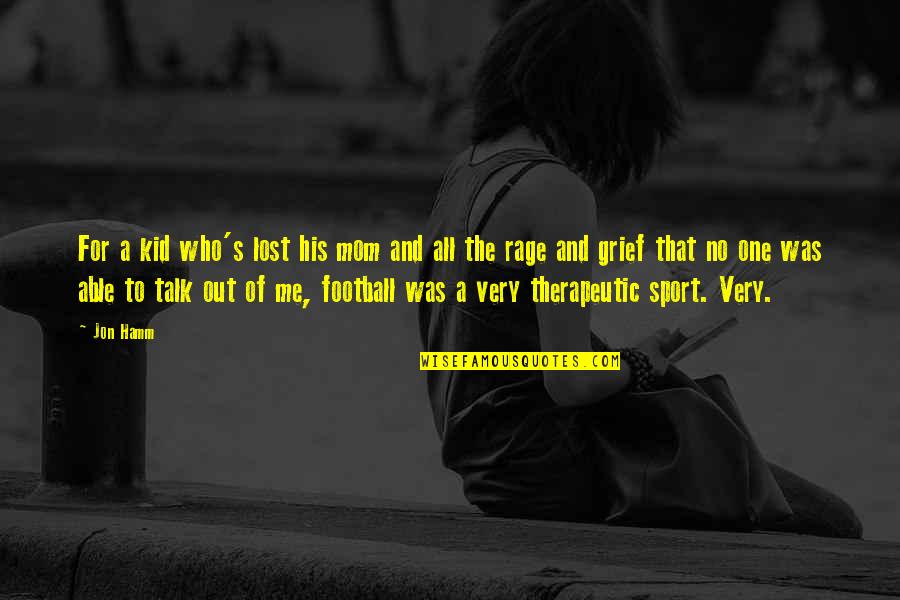 For a kid who's lost his mom and all the rage and grief that no one was able to talk out of me, football was a very therapeutic sport. Very. —
Jon Hamm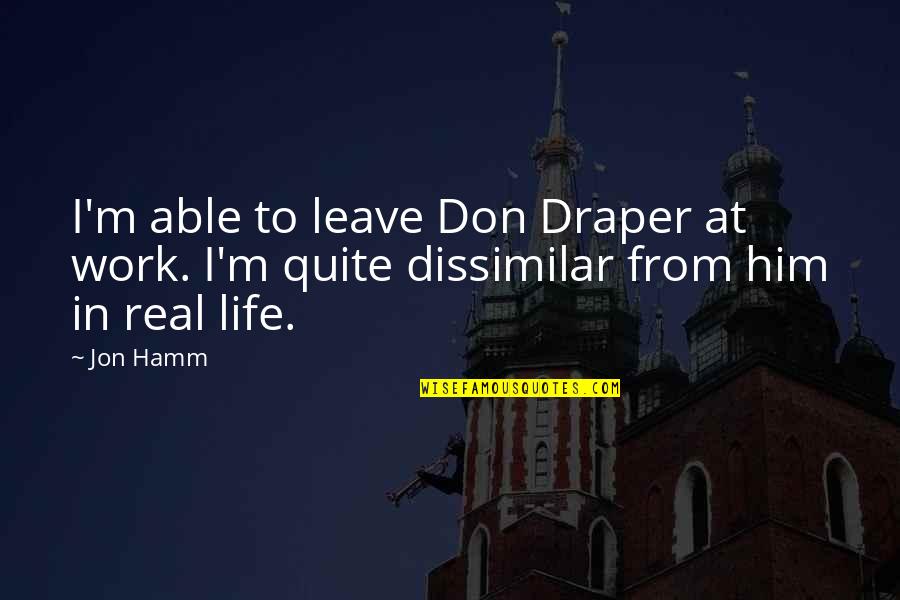 I'm able to leave Don Draper at work. I'm quite dissimilar from him in real life. —
Jon Hamm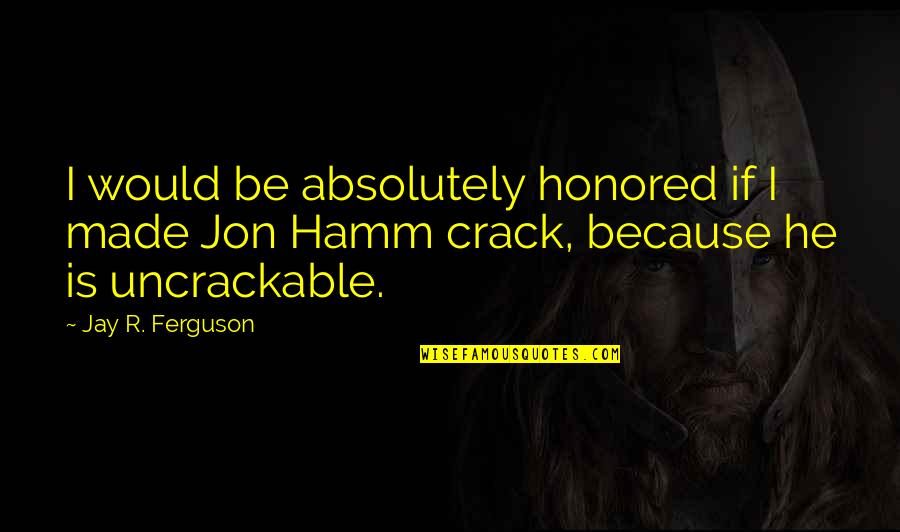 I would be absolutely honored if I made Jon Hamm crack, because he is uncrackable. —
Jay R. Ferguson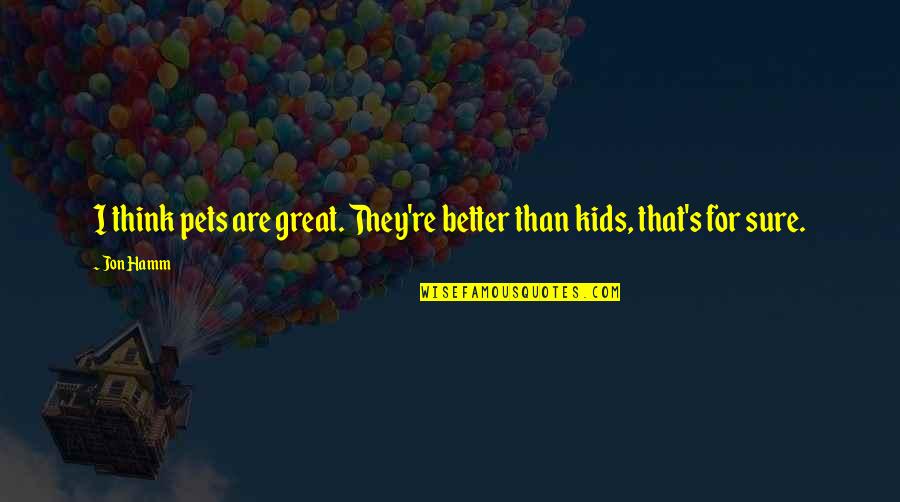 I think pets are great. They're better than kids, that's for sure. —
Jon Hamm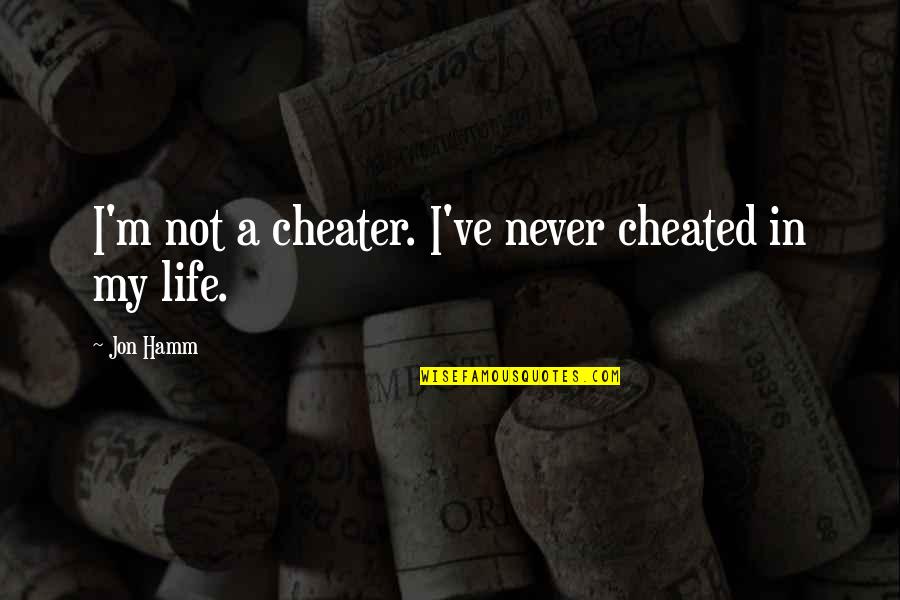 I'm not a cheater. I've never cheated in my life. —
Jon Hamm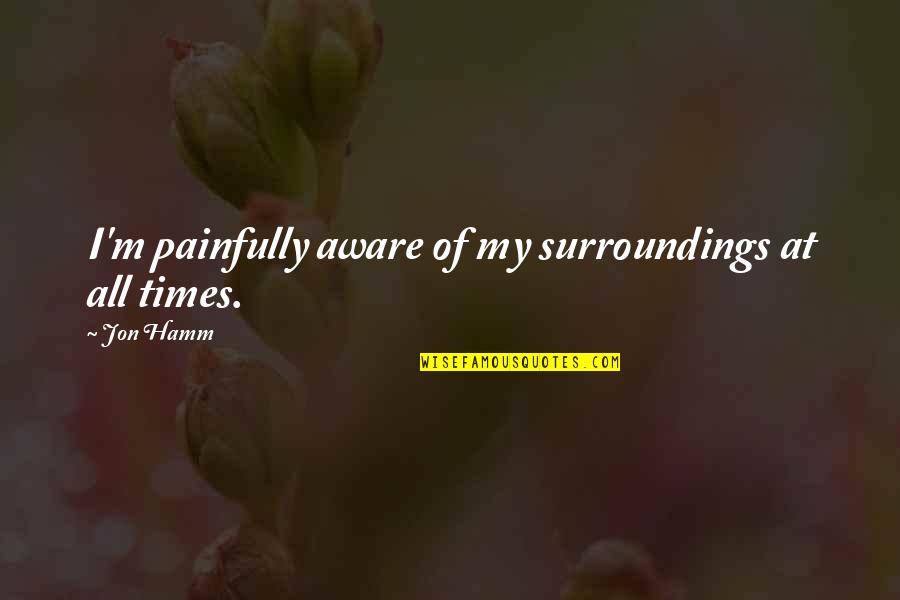 I'm painfully aware of my surroundings at all times. —
Jon Hamm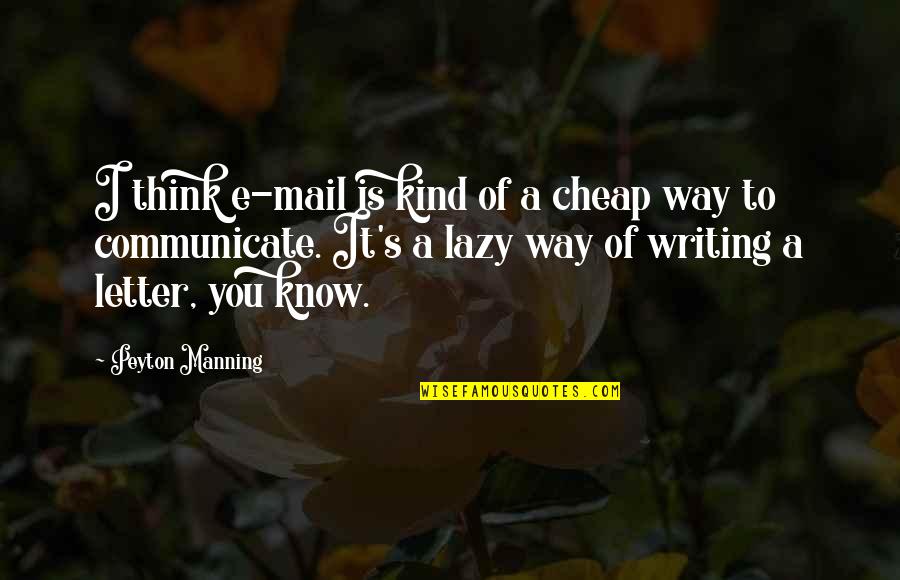 I think e-mail is kind of a cheap way to communicate. It's a lazy way of writing a letter, you know. —
Peyton Manning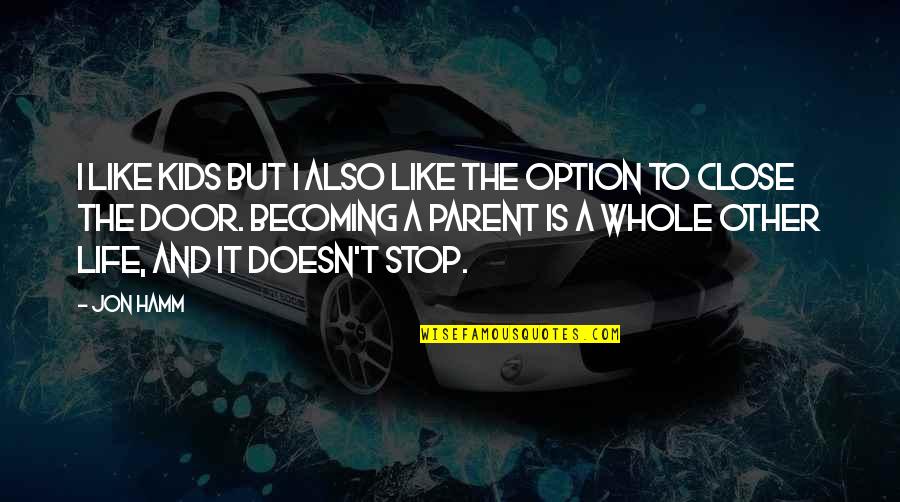 I like kids but I also like the option to close the door. Becoming a parent is a whole other life, and it doesn't stop. —
Jon Hamm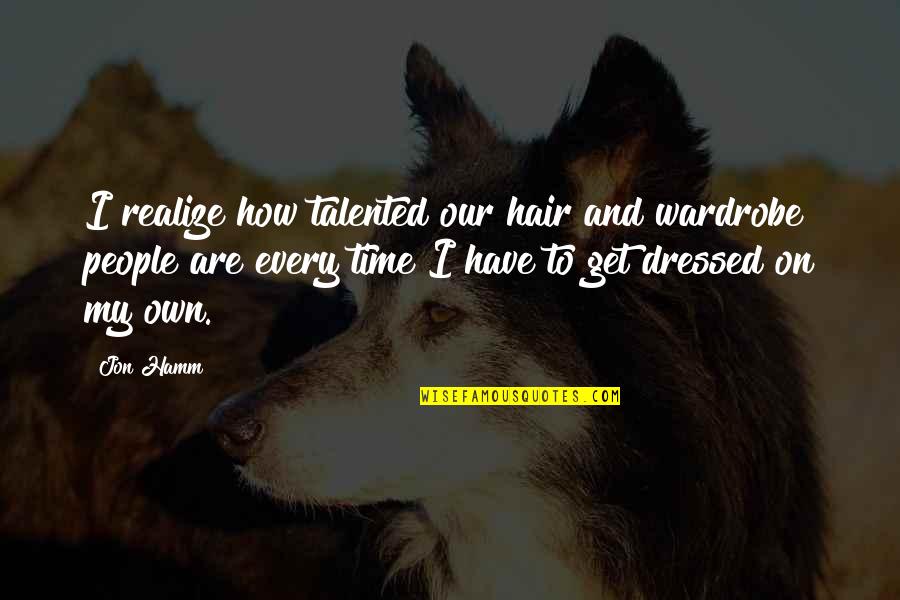 I realize how talented our hair and wardrobe people are every time I have to get dressed on my own. —
Jon Hamm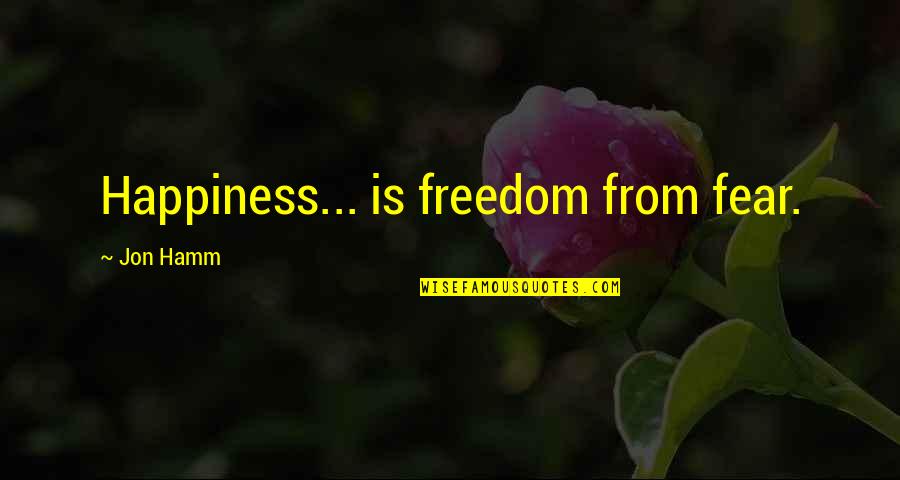 Happiness... is freedom from fear. —
Jon Hamm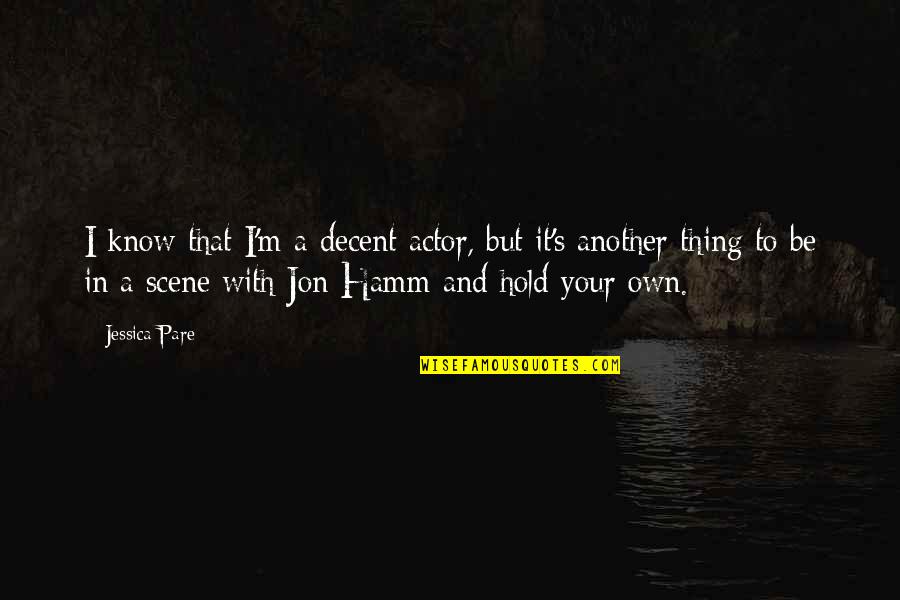 I know that I'm a decent actor, but it's another thing to be in a scene with Jon Hamm and hold your own. —
Jessica Pare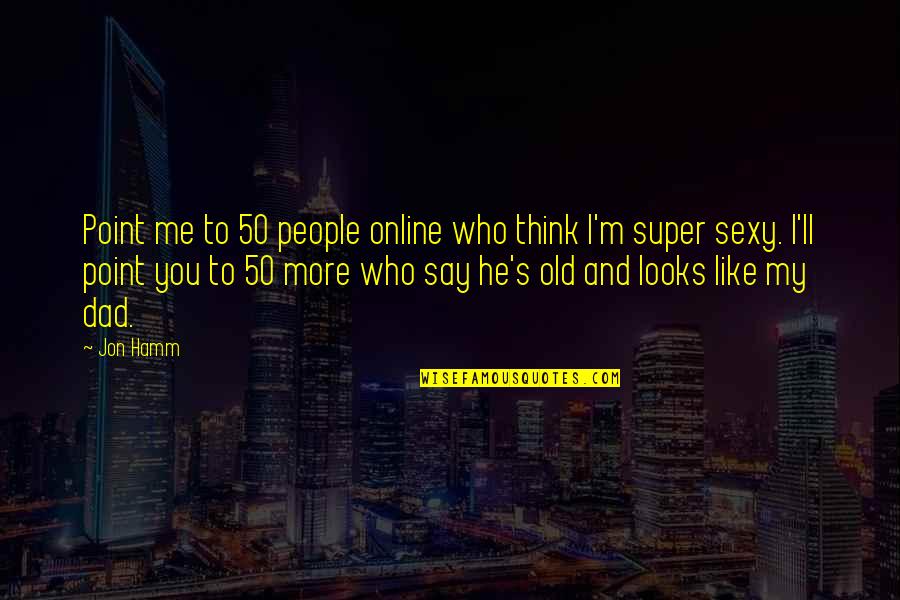 Point me to 50 people online who think I'm super sexy. I'll point you to 50 more who say he's old and looks like my dad. —
Jon Hamm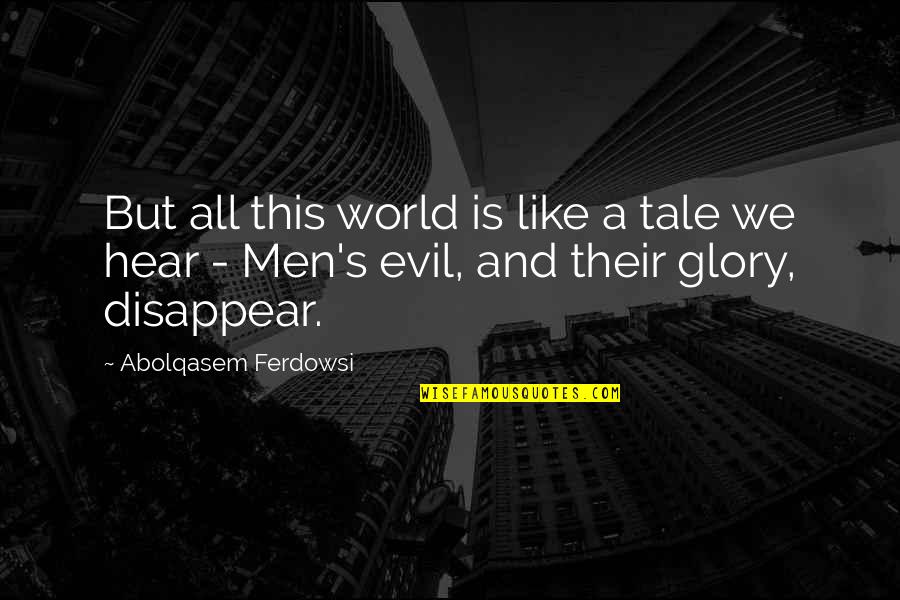 But all this world is like a tale we hear - Men's evil, and their glory, disappear. —
Abolqasem Ferdowsi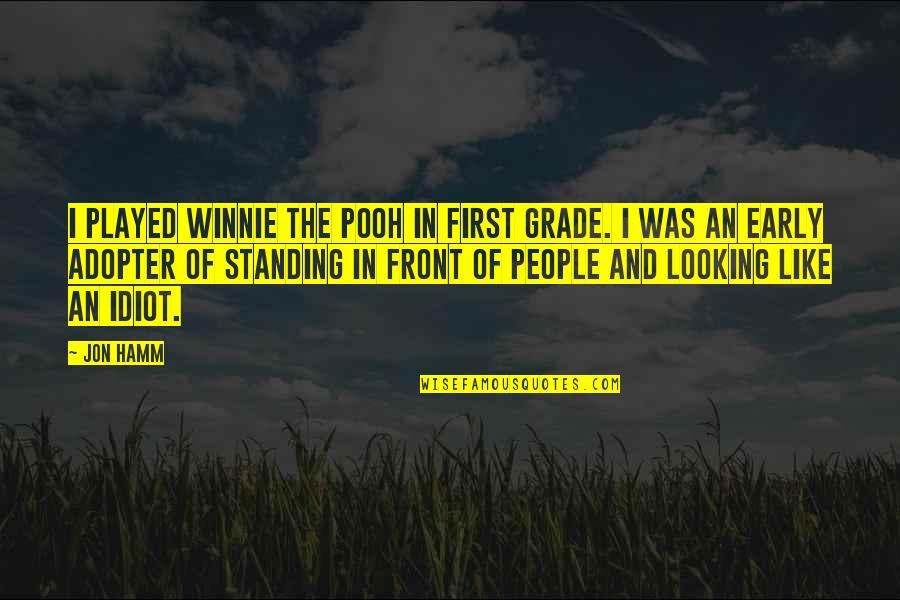 I played Winnie the Pooh in first grade. I was an early adopter of standing in front of people and looking like an idiot. —
Jon Hamm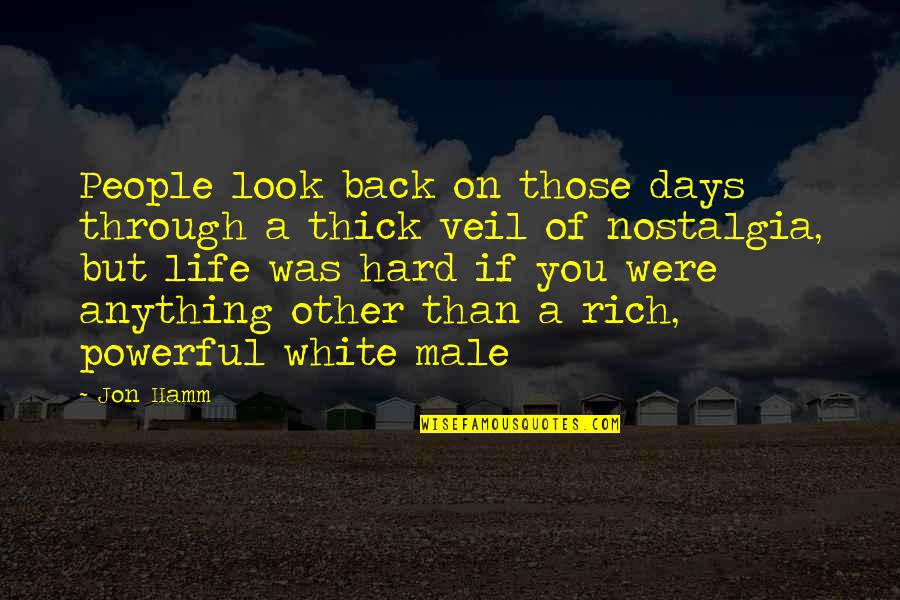 People look back on those days through a thick veil of nostalgia, but life was hard if you were anything other than a rich, powerful white male —
Jon Hamm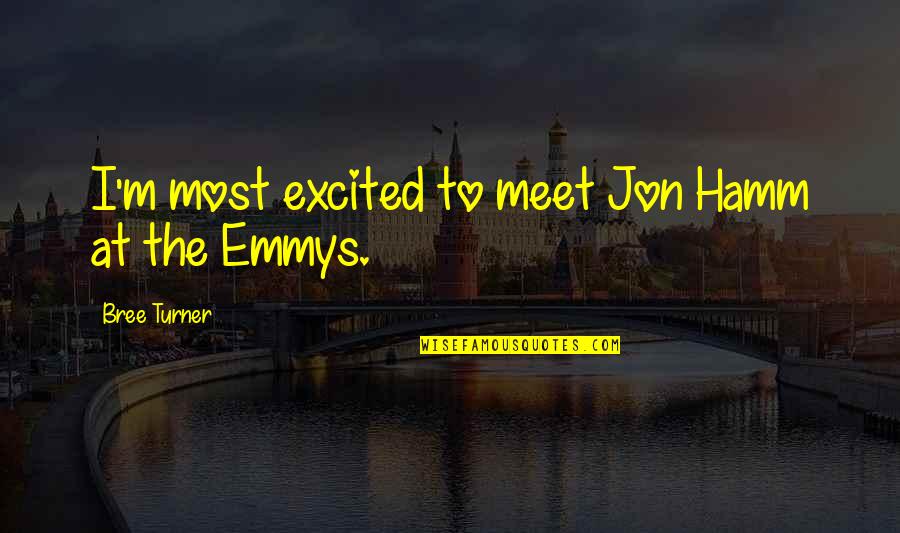 I'm most excited to meet Jon Hamm at the Emmys. —
Bree Turner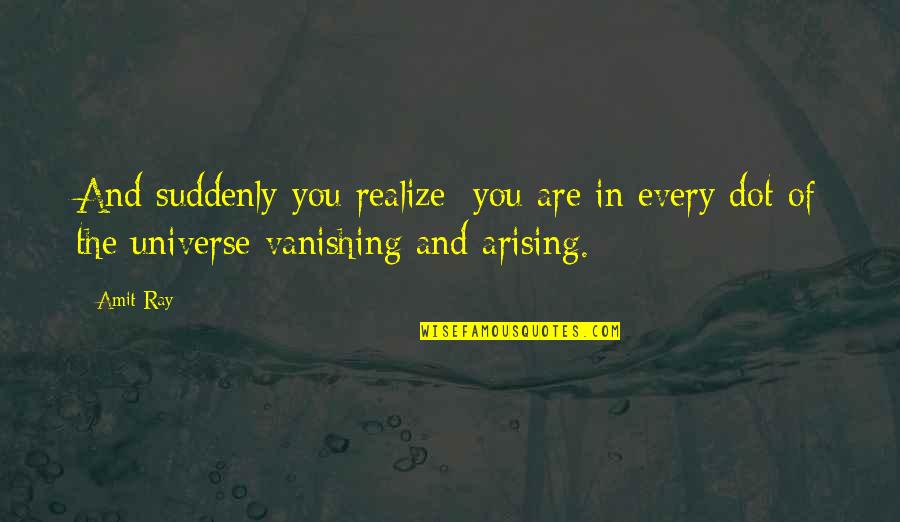 And suddenly you realize: you are in every dot of the universe vanishing and arising. —
Amit Ray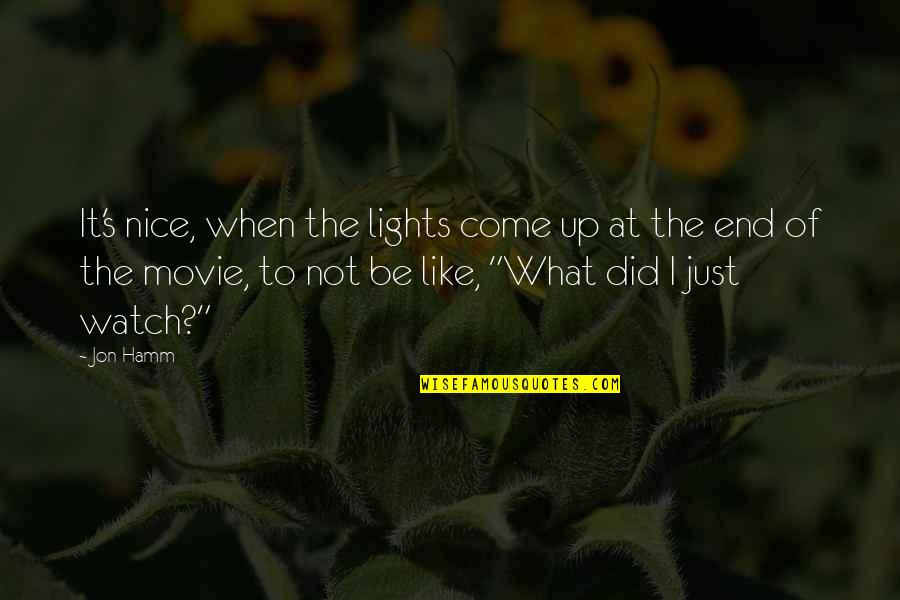 It's nice, when the lights come up at the end of the movie, to not be like, "What did I just watch?" —
Jon Hamm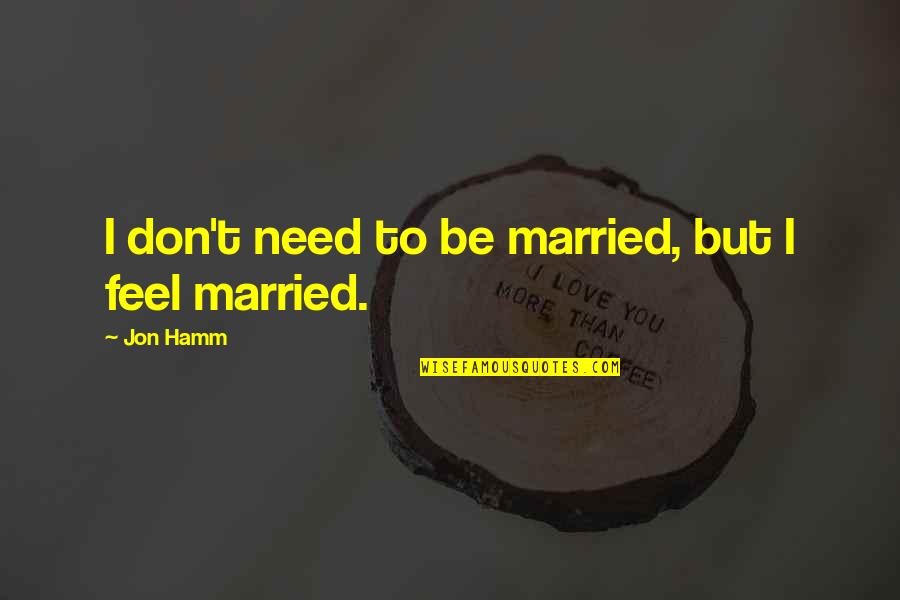 I don't need to be married, but I feel married. —
Jon Hamm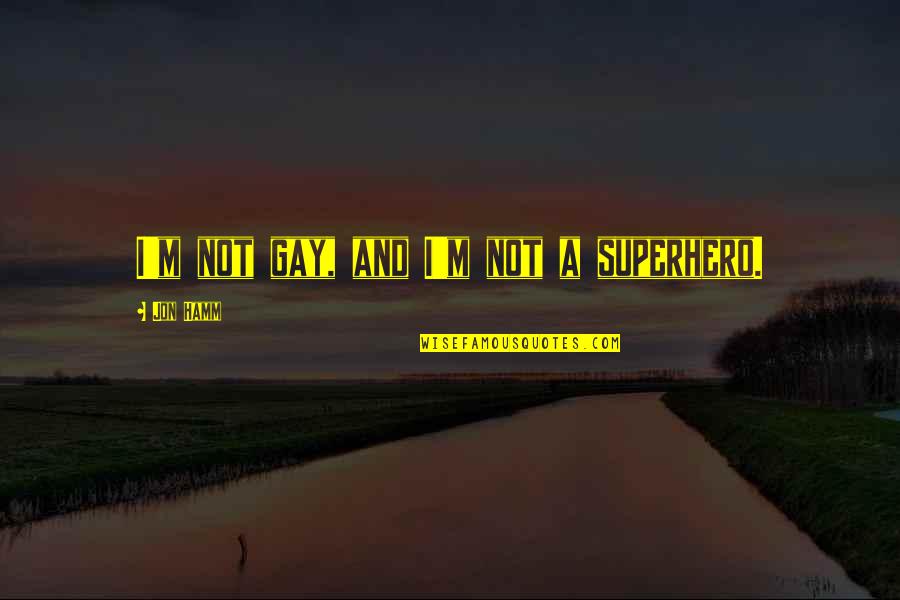 I'm not gay, and I'm not a superhero. —
Jon Hamm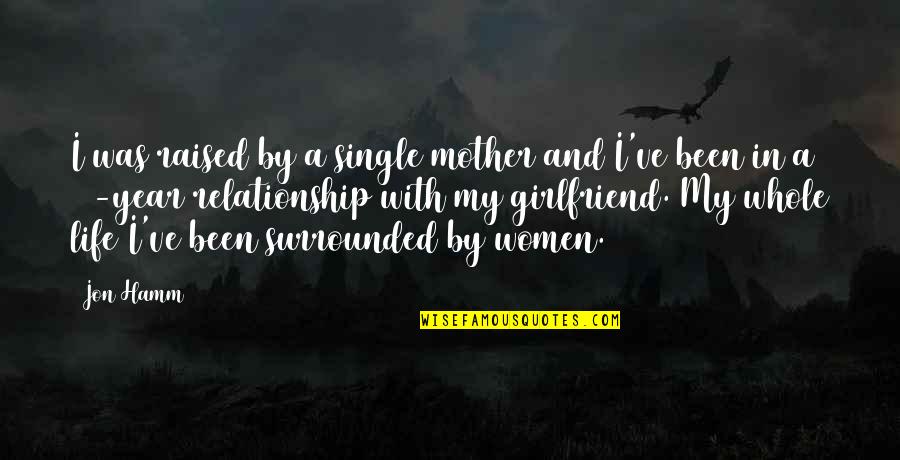 I was raised by a single mother and I've been in a 10-year relationship with my girlfriend. My whole life I've been surrounded by women. —
Jon Hamm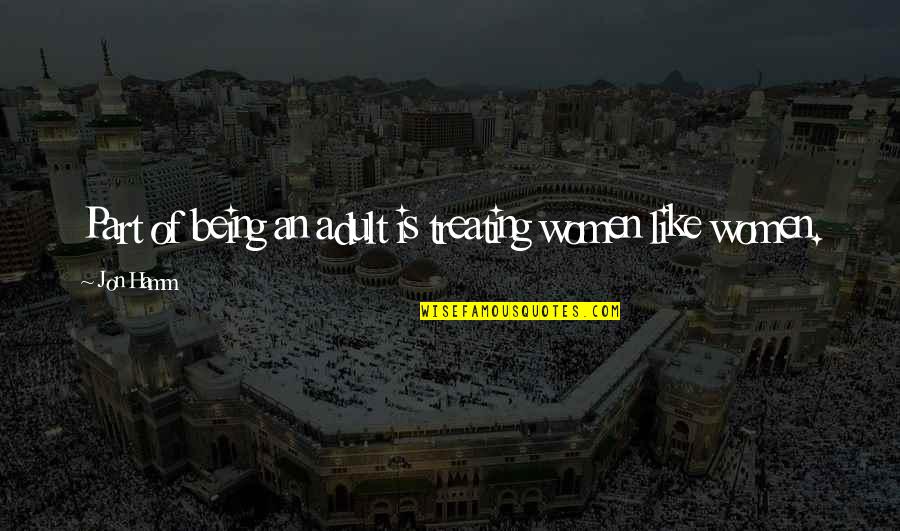 Part of being an adult is treating women like women. —
Jon Hamm