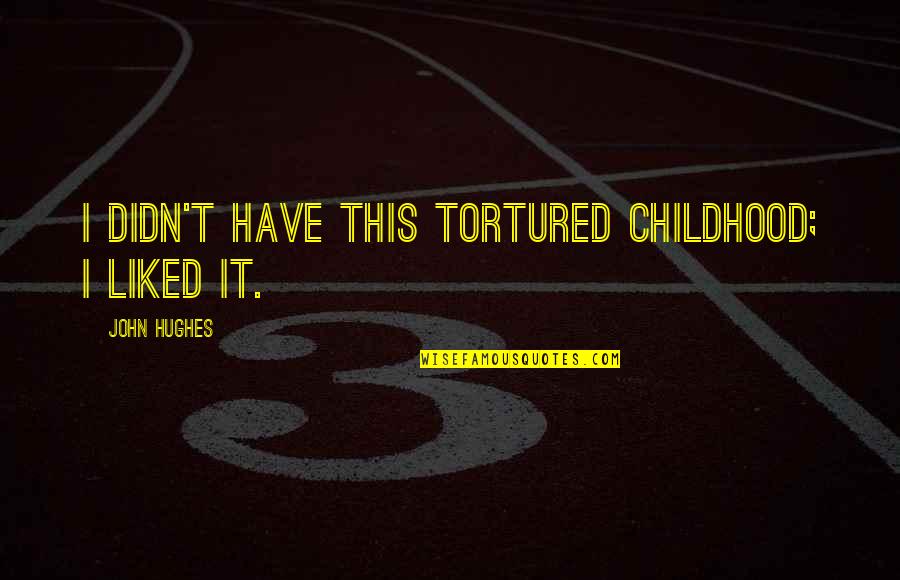 I didn't have this tortured childhood; I liked it.
—
John Hughes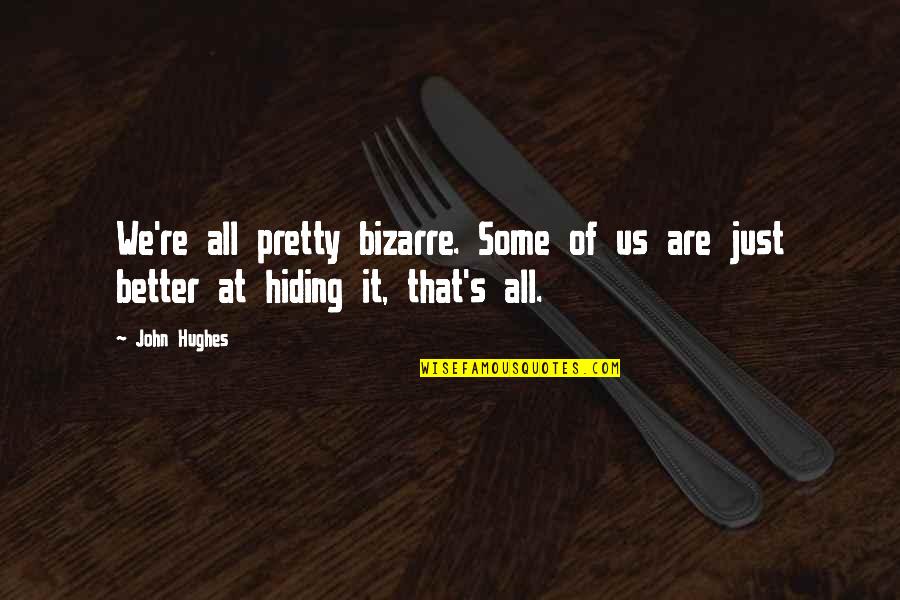 We're all pretty bizarre. Some of us are just better at hiding it, that's all.
—
John Hughes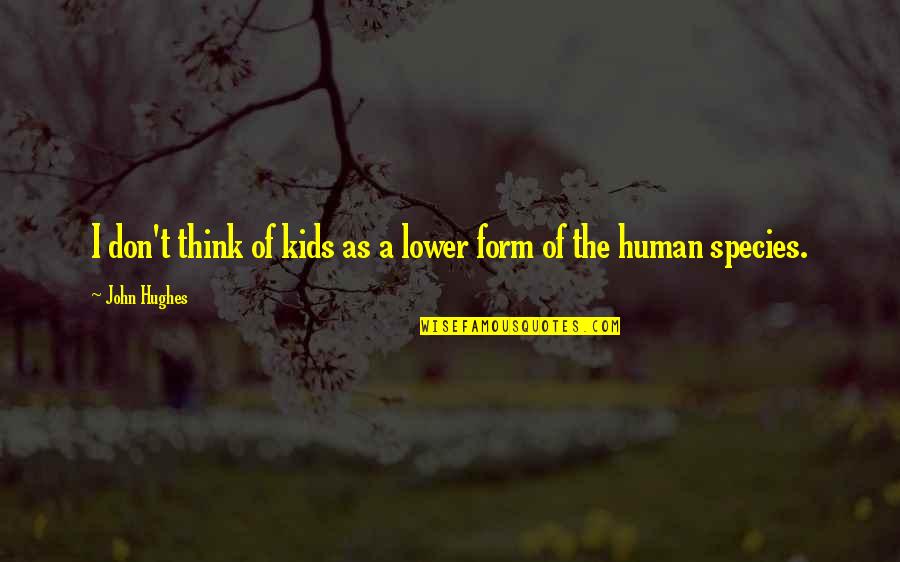 I don't think of kids as a lower form of the human species.
—
John Hughes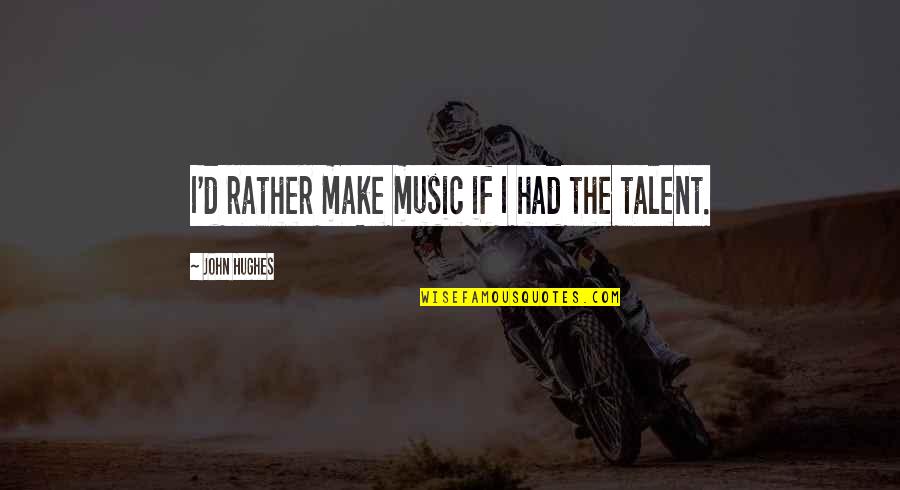 I'd rather make music if I had the talent.
—
John Hughes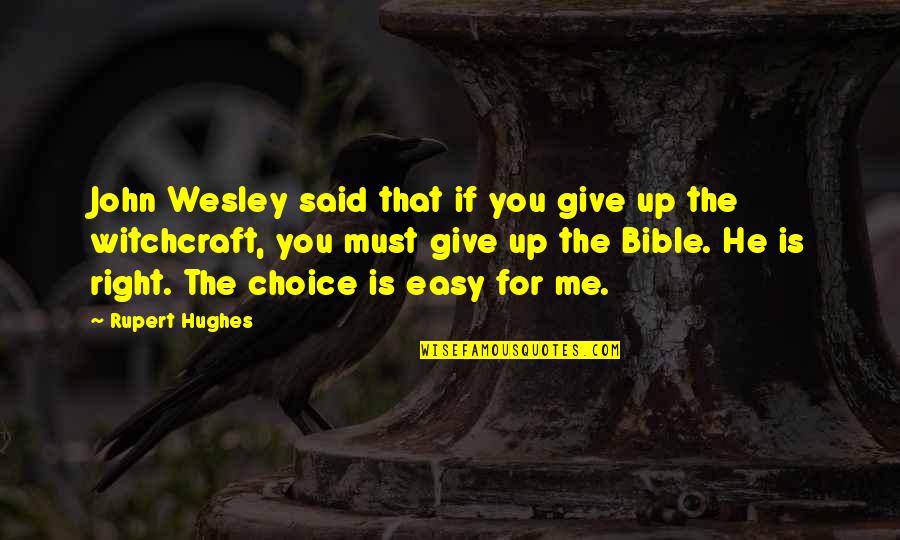 John Wesley said that if you give up the witchcraft, you must give up the Bible. He is right. The choice is easy for me.
—
Rupert Hughes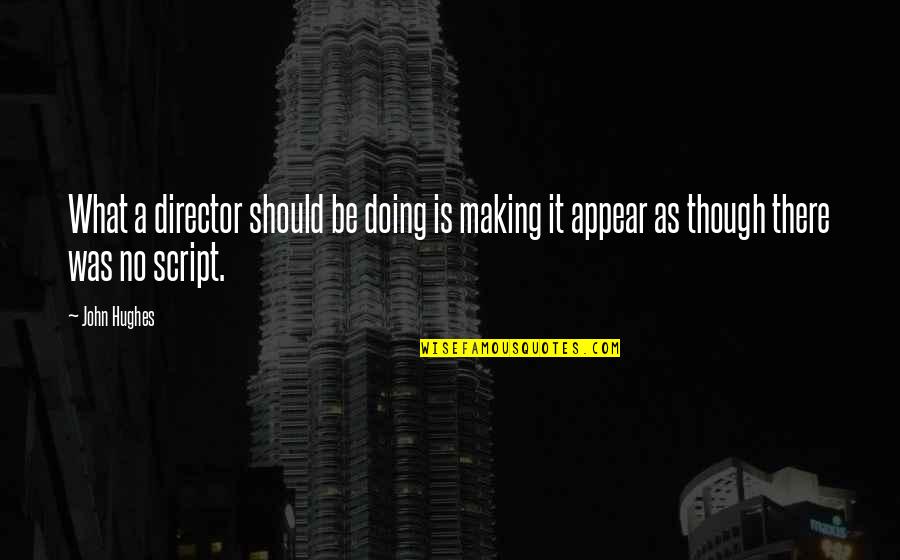 What a director should be doing is making it appear as though there was no script.
—
John Hughes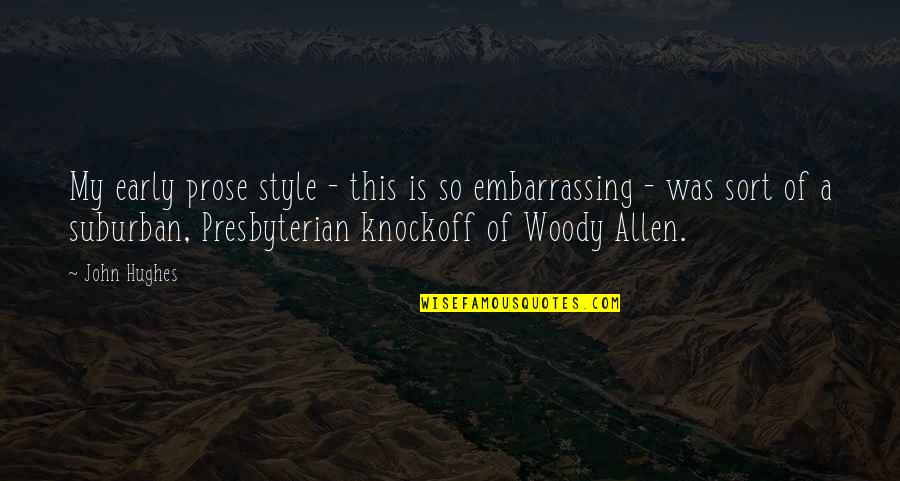 My early prose style - this is so embarrassing - was sort of a suburban, Presbyterian knockoff of Woody Allen.
—
John Hughes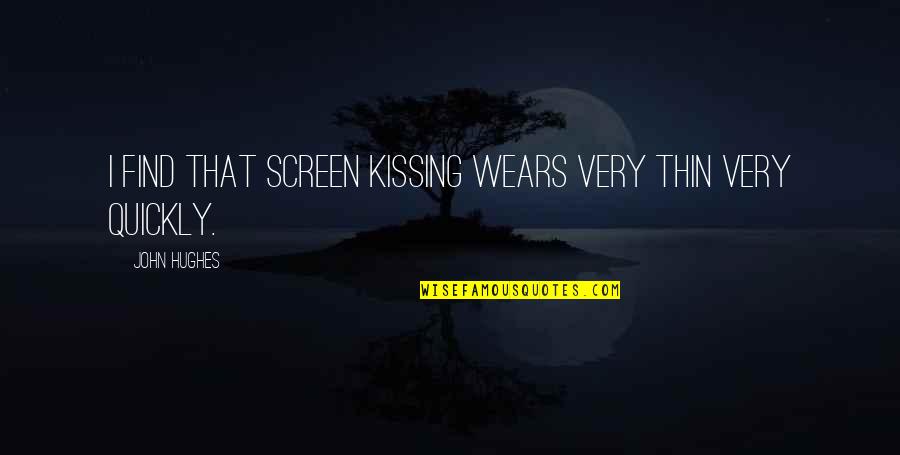 I find that screen kissing wears very thin very quickly.
—
John Hughes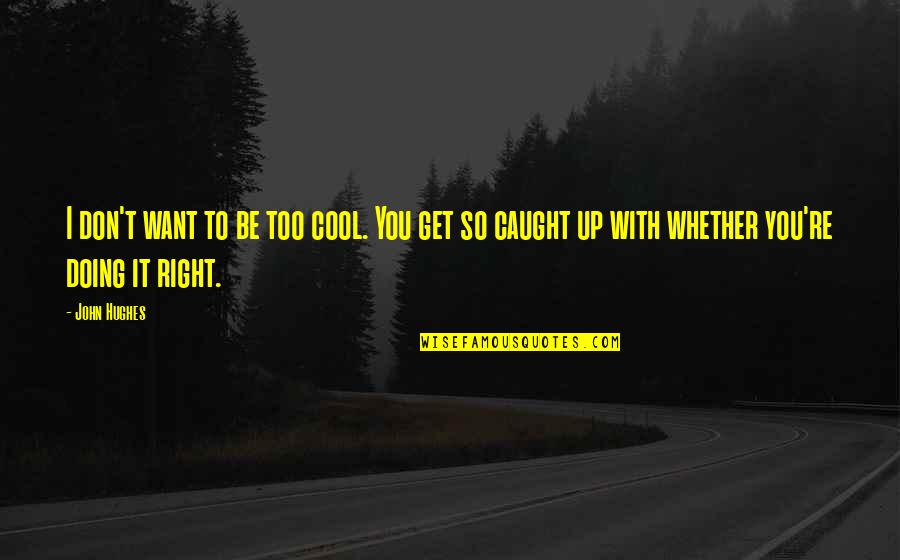 I don't want to be too cool. You get so caught up with whether you're doing it right.
—
John Hughes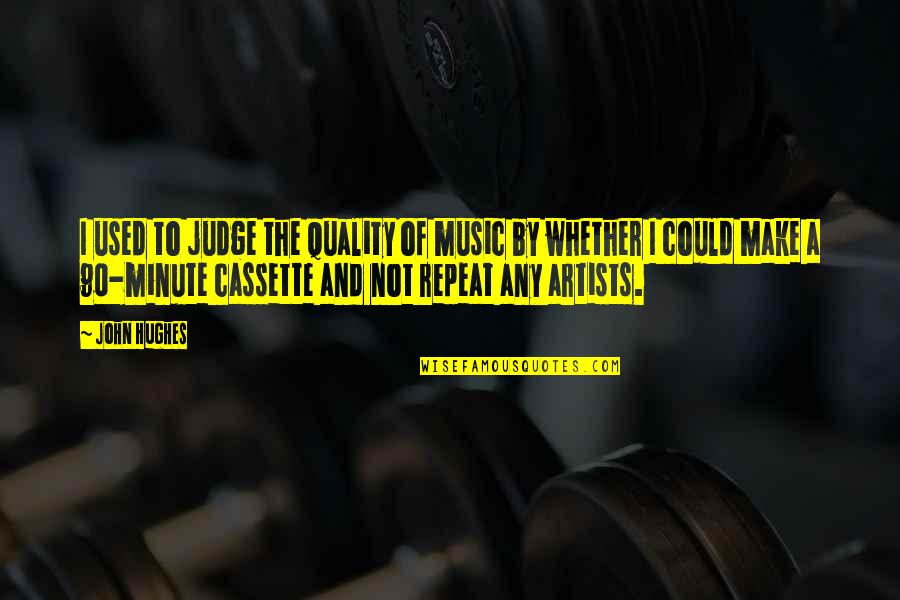 I used to judge the quality of music by whether I could make a 90-minute cassette and not repeat any artists.
—
John Hughes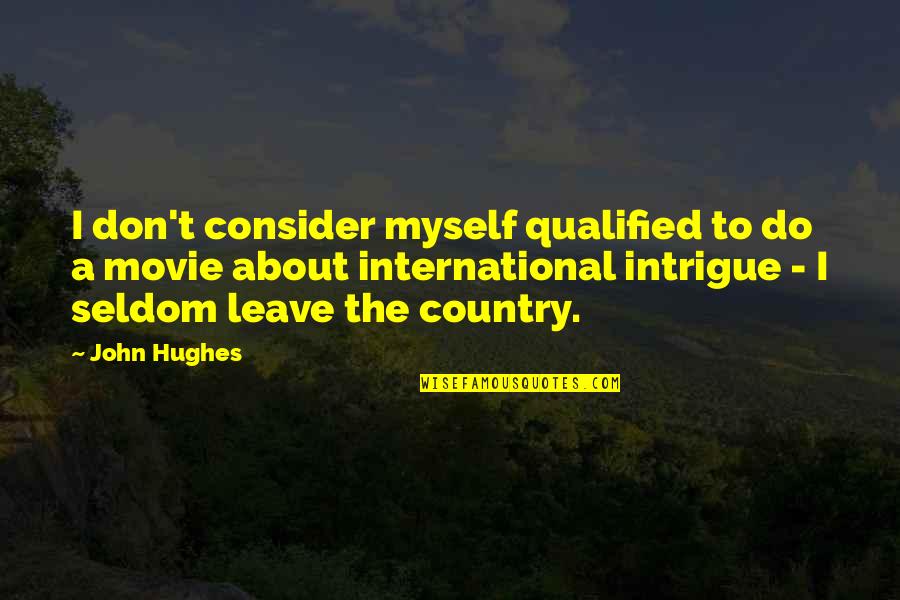 I don't consider myself qualified to do a movie about international intrigue - I seldom leave the country.
—
John Hughes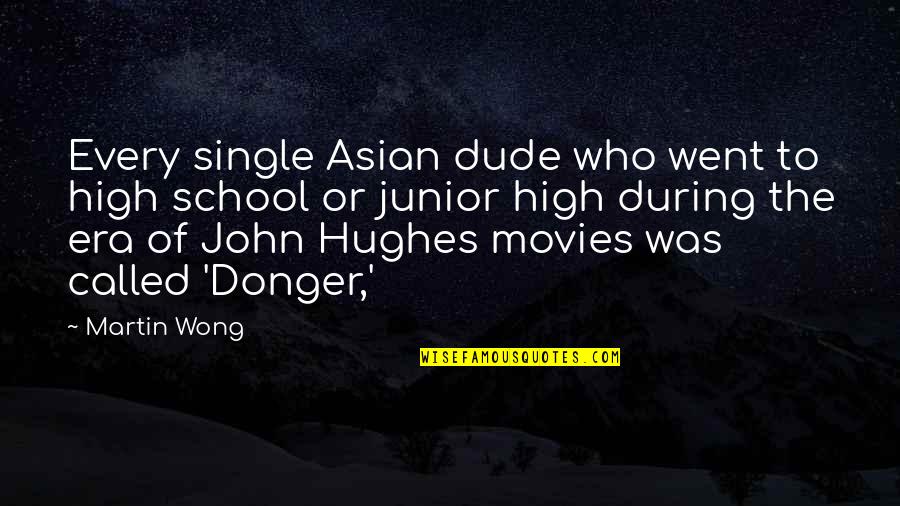 Every single Asian dude who went to high school or junior high during the era of John Hughes movies was called 'Donger,'
—
Martin Wong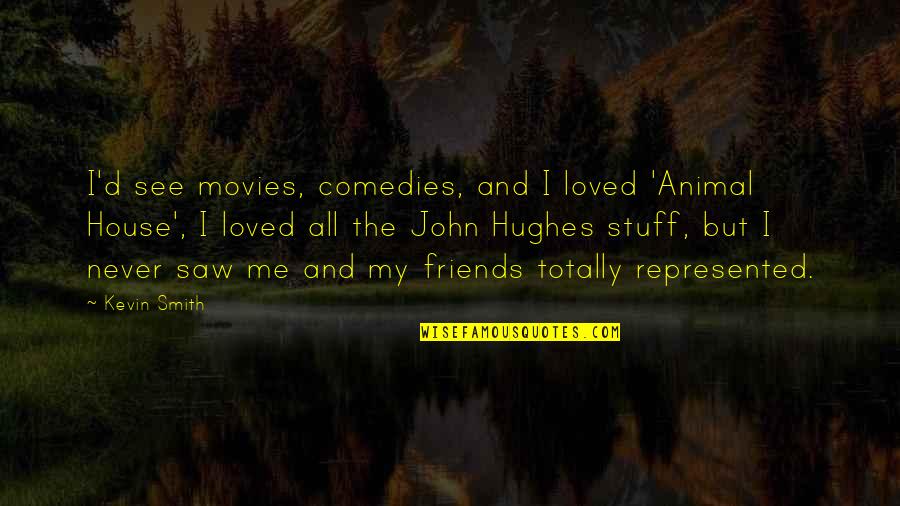 I'd see movies, comedies, and I loved 'Animal House', I loved all the John Hughes stuff, but I never saw me and my friends totally represented.
—
Kevin Smith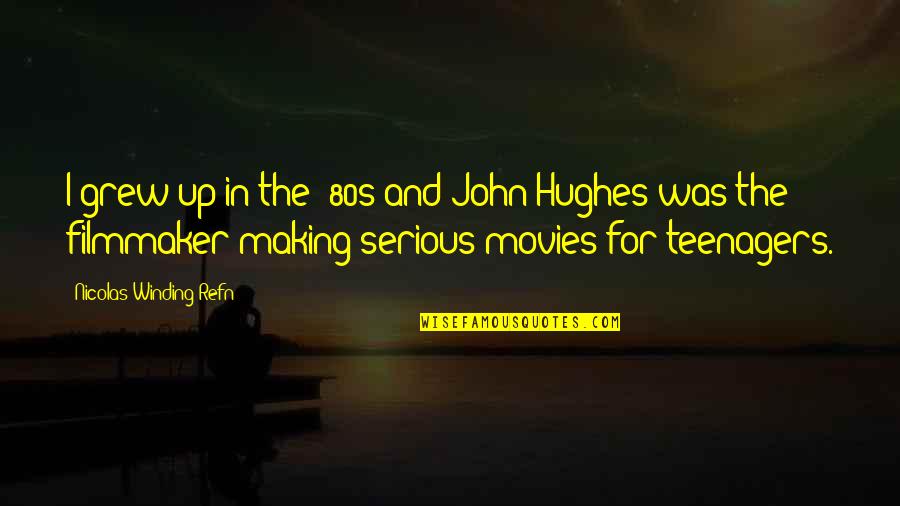 I grew up in the '80s and John Hughes was the filmmaker making serious movies for teenagers. —
Nicolas Winding Refn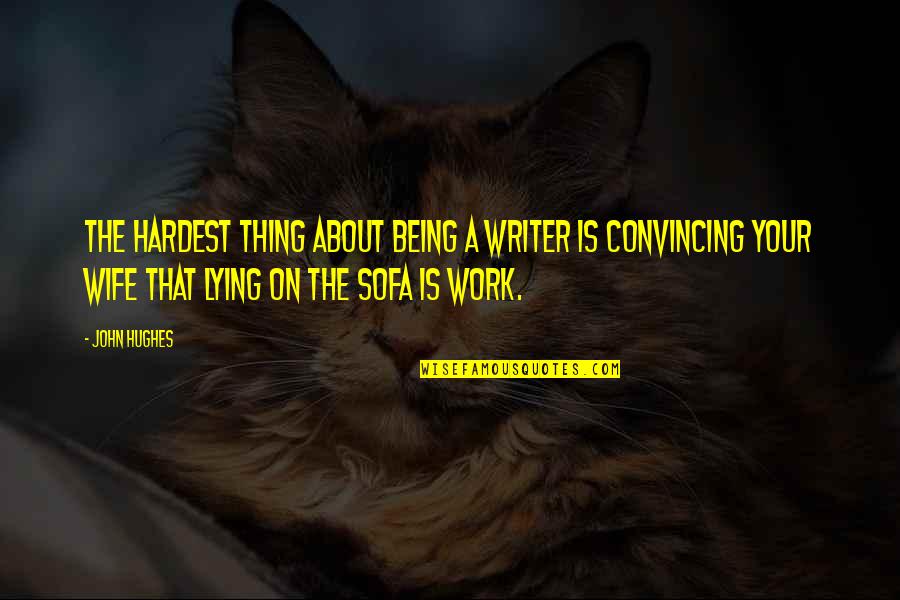 The hardest thing about being a writer is convincing your wife that lying on the sofa is work. —
John Hughes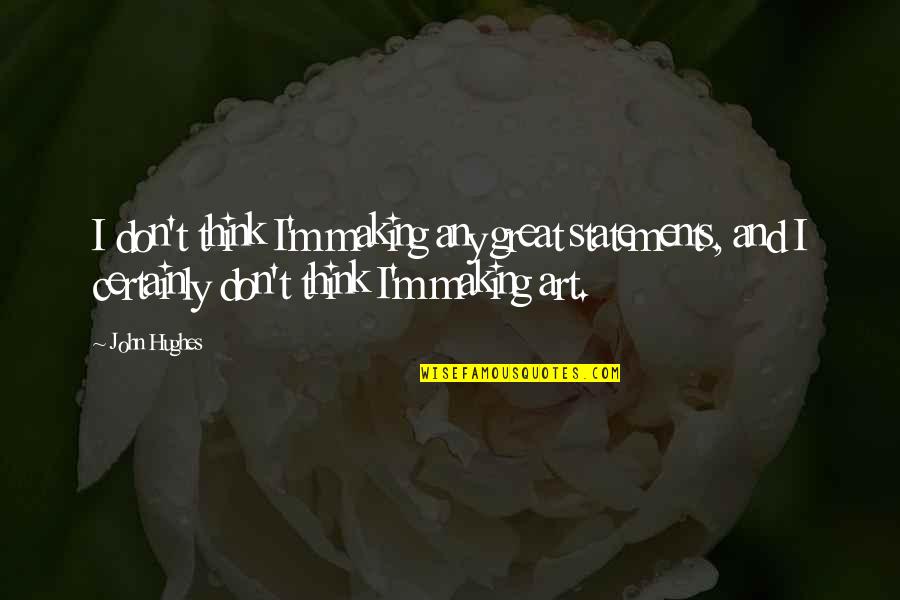 I don't think I'm making any great statements, and I certainly don't think I'm making art. —
John Hughes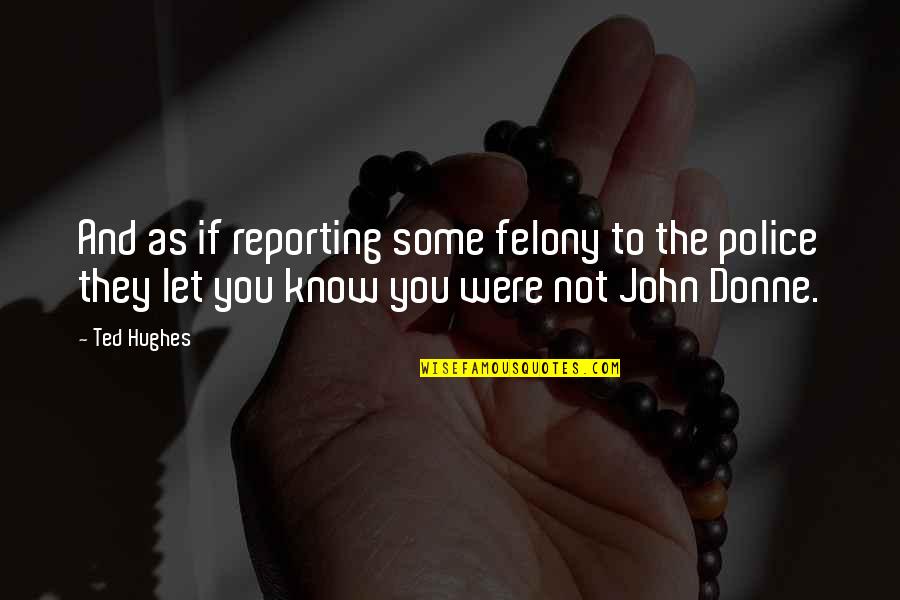 And as if reporting some felony to the police they let you know you were not John Donne. —
Ted Hughes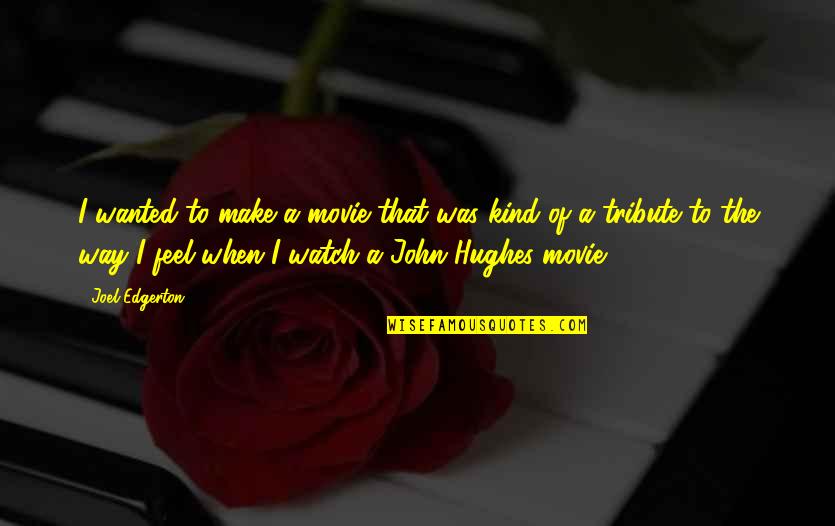 I wanted to make a movie that was kind of a tribute to the way I feel when I watch a John Hughes movie. —
Joel Edgerton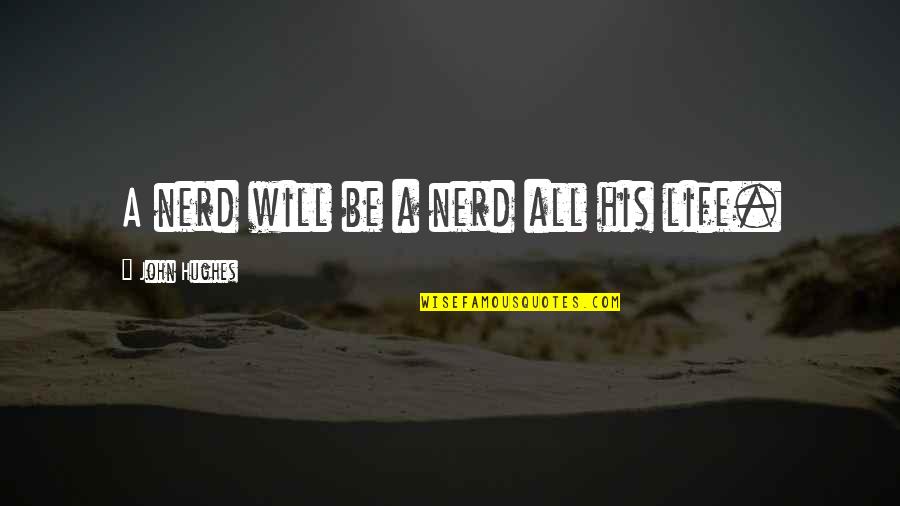 A nerd will be a nerd all his life. —
John Hughes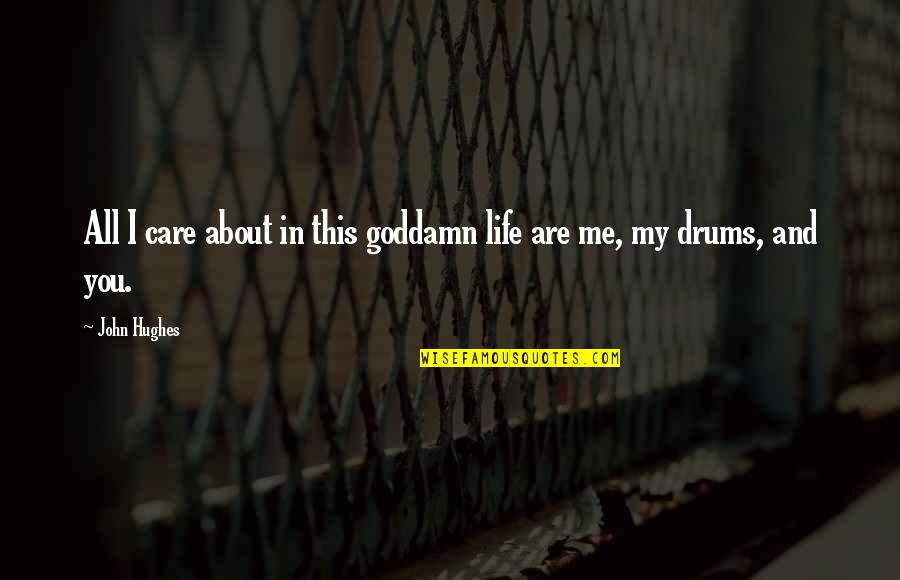 All I care about in this goddamn life are me, my drums, and you. —
John Hughes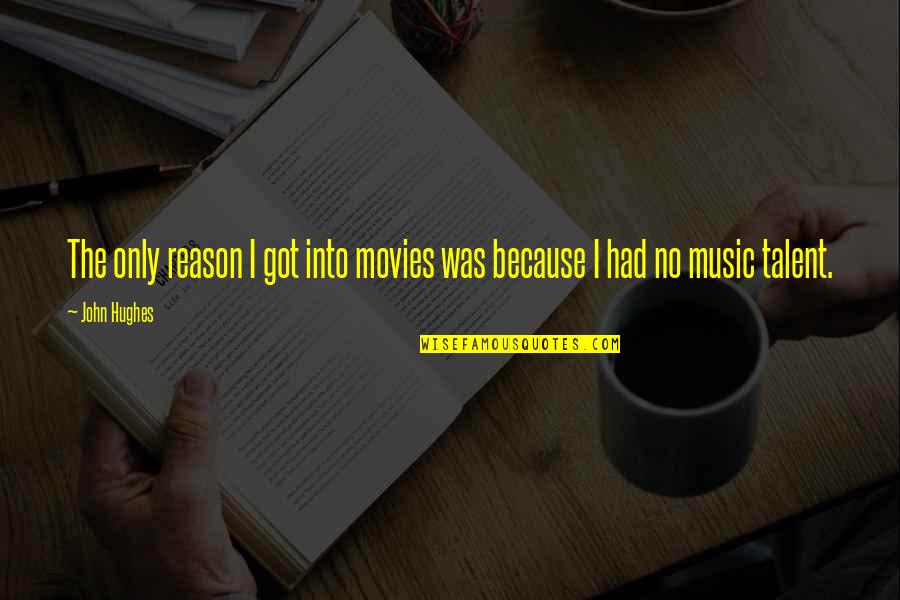 The only reason I got into movies was because I had no music talent. —
John Hughes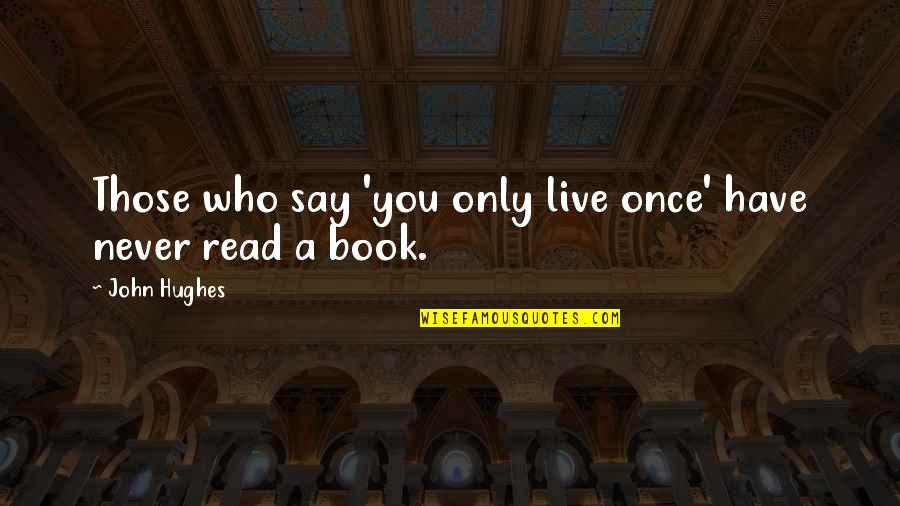 Those who say 'you only live once' have never read a book. —
John Hughes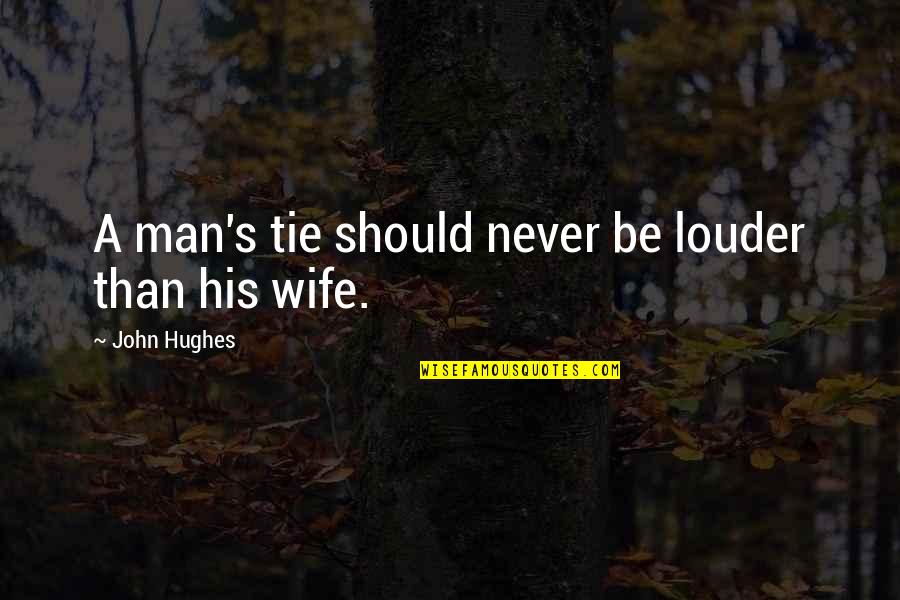 A man's tie should never be louder than his wife. —
John Hughes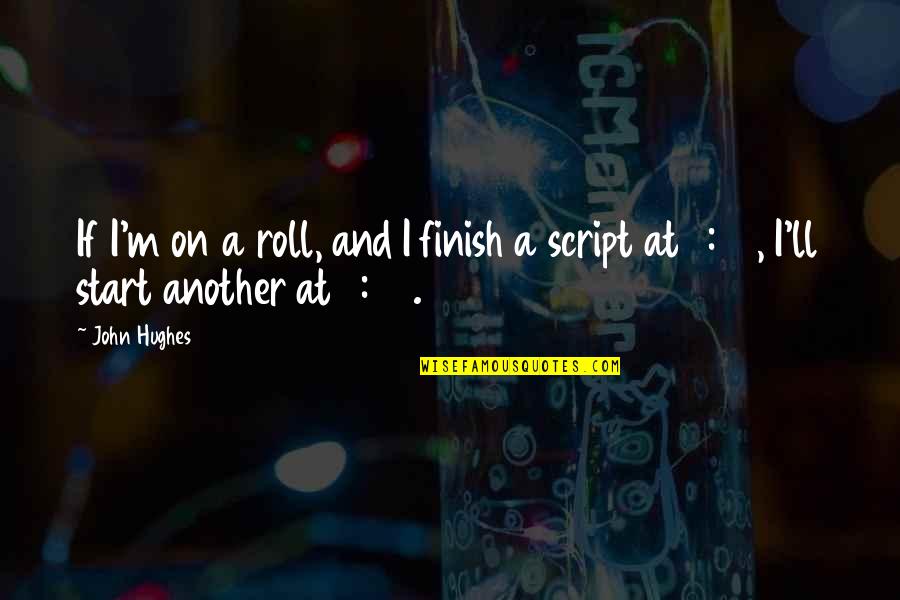 If I'm on a roll, and I finish a script at 3:00, I'll start another at 3:02. —
John Hughes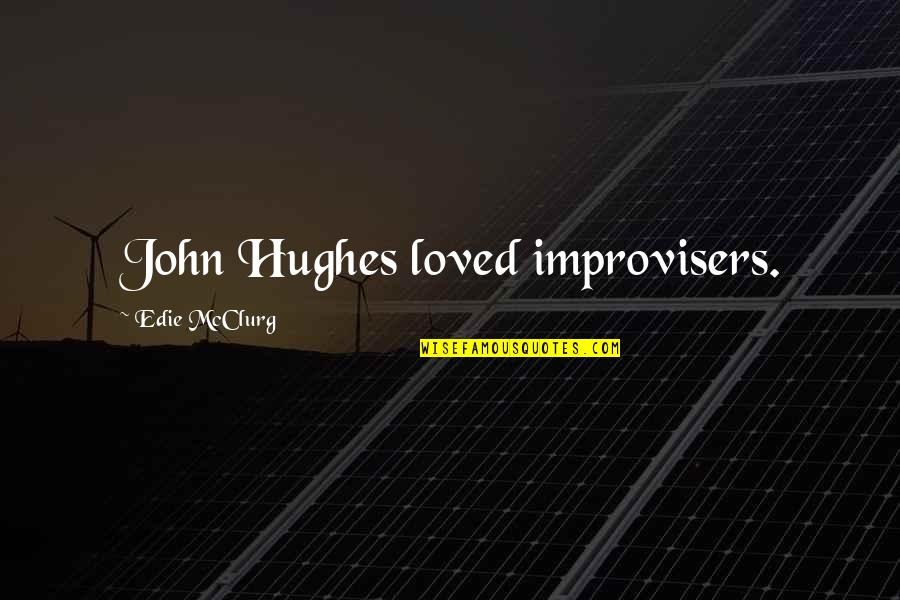 John Hughes loved improvisers. —
Edie McClurg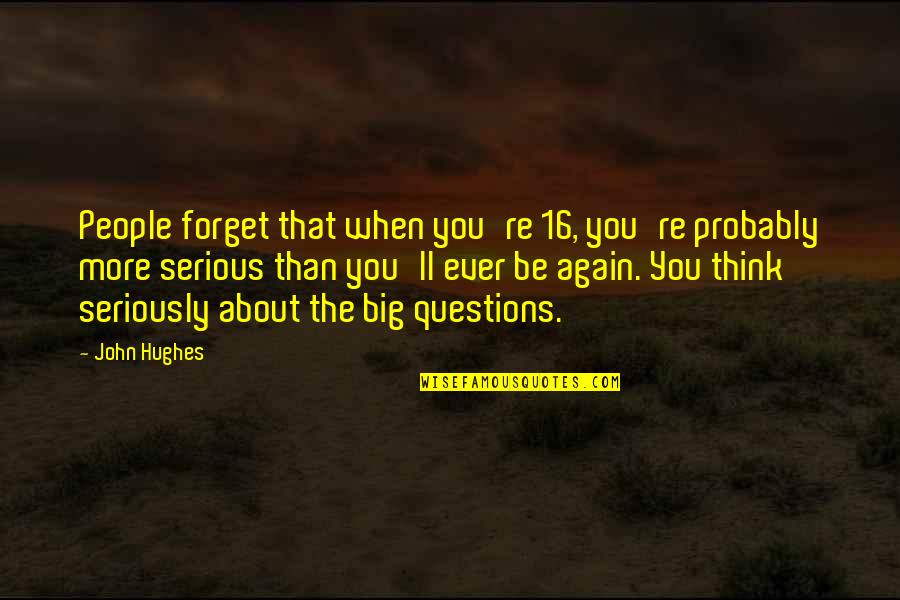 People forget that when you're 16, you're probably more serious than you'll ever be again. You think seriously about the big questions. —
John Hughes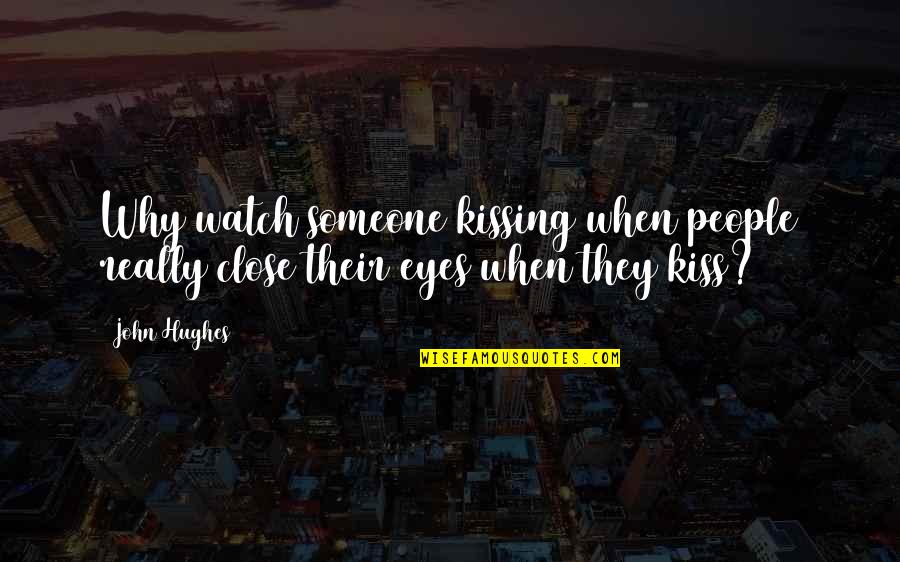 Why watch someone kissing when people really close their eyes when they kiss? —
John Hughes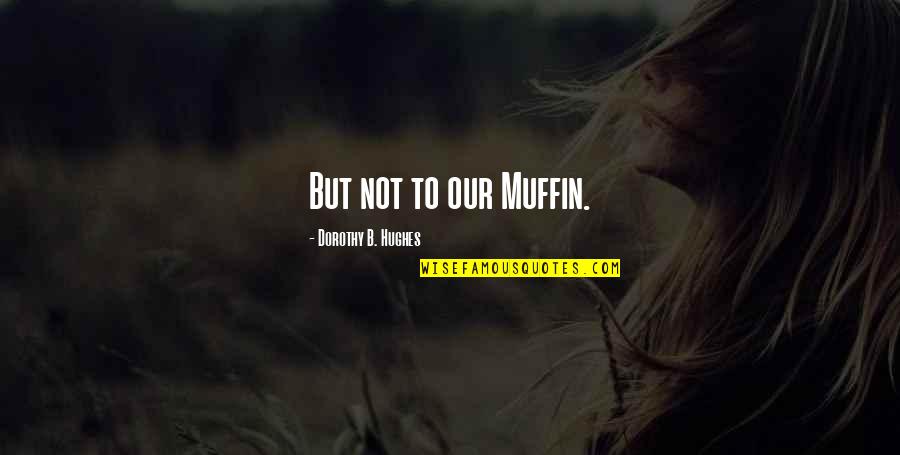 But not to our Muffin. —
Dorothy B. Hughes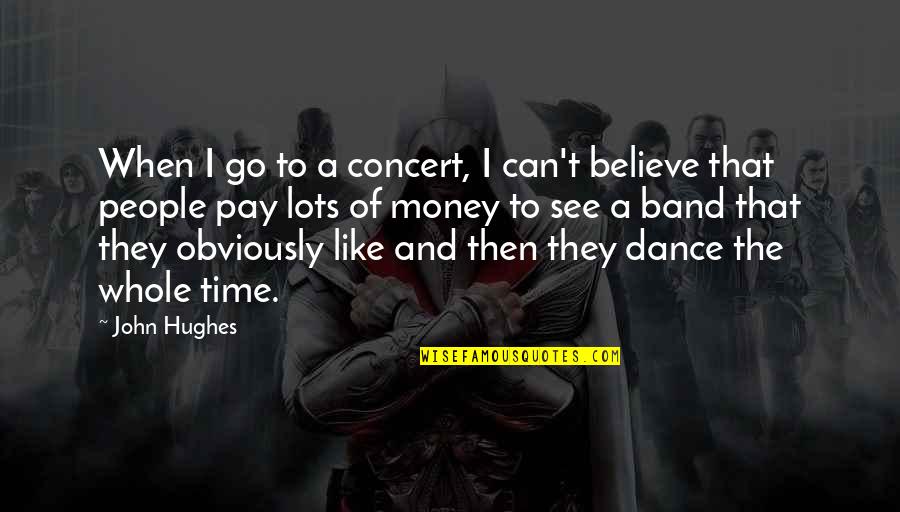 When I go to a concert, I can't believe that people pay lots of money to see a band that they obviously like and then they dance the whole time. —
John Hughes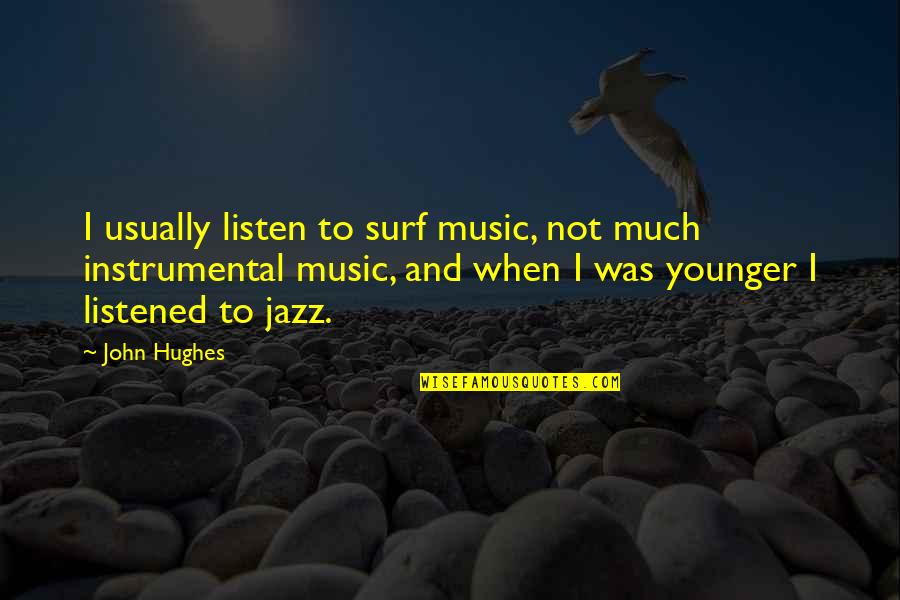 I usually listen to surf music, not much instrumental music, and when I was younger I listened to jazz. —
John Hughes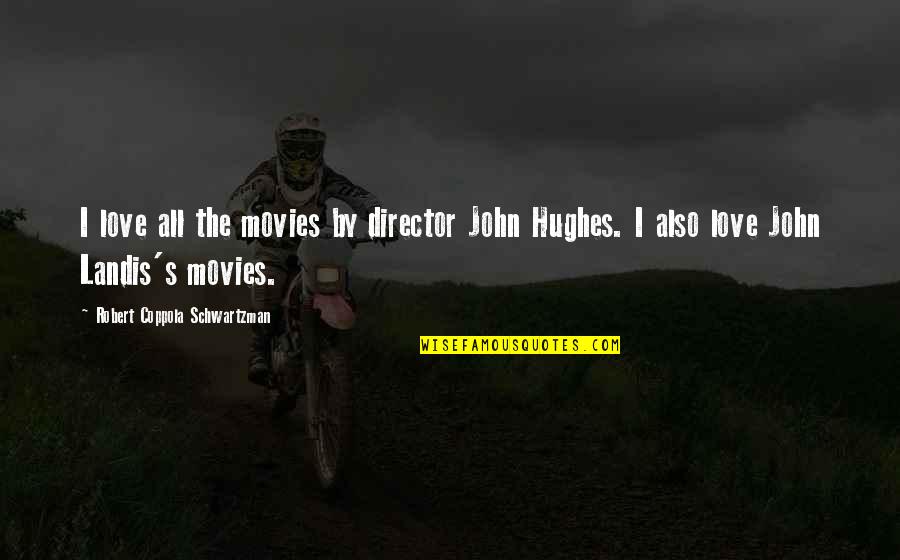 I love all the movies by director John Hughes. I also love John Landis's movies. —
Robert Coppola Schwartzman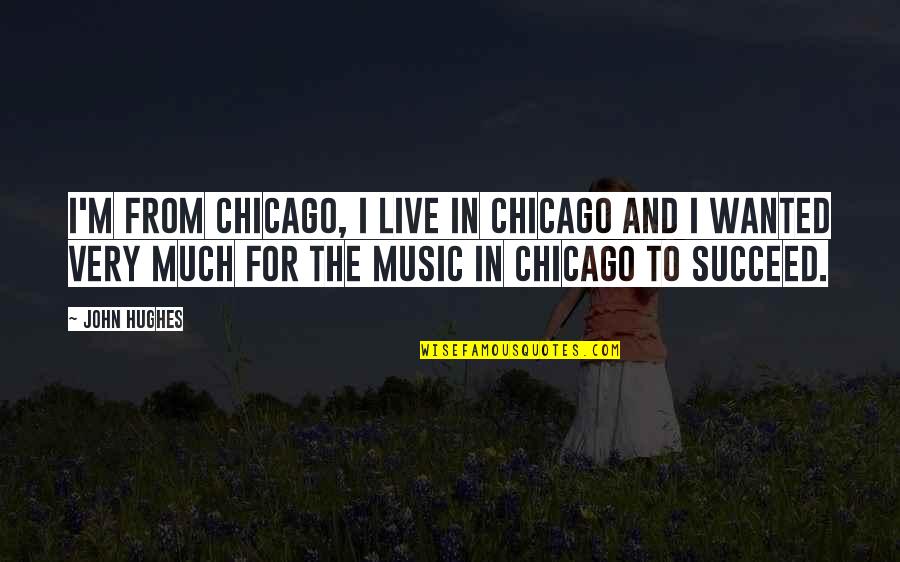 I'm from Chicago, I live in Chicago and I wanted very much for the music in Chicago to succeed. —
John Hughes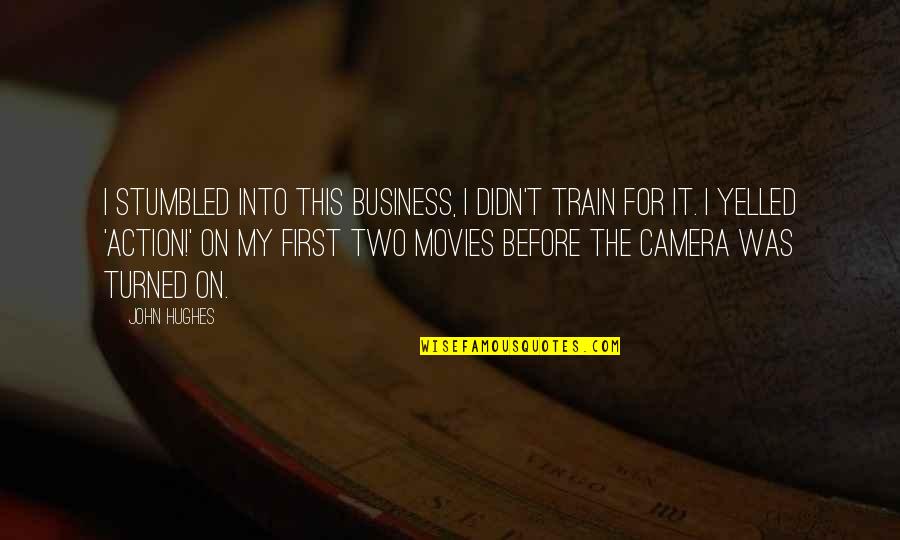 I stumbled into this business, I didn't train for it. I yelled 'Action!' on my first two movies before the camera was turned on. —
John Hughes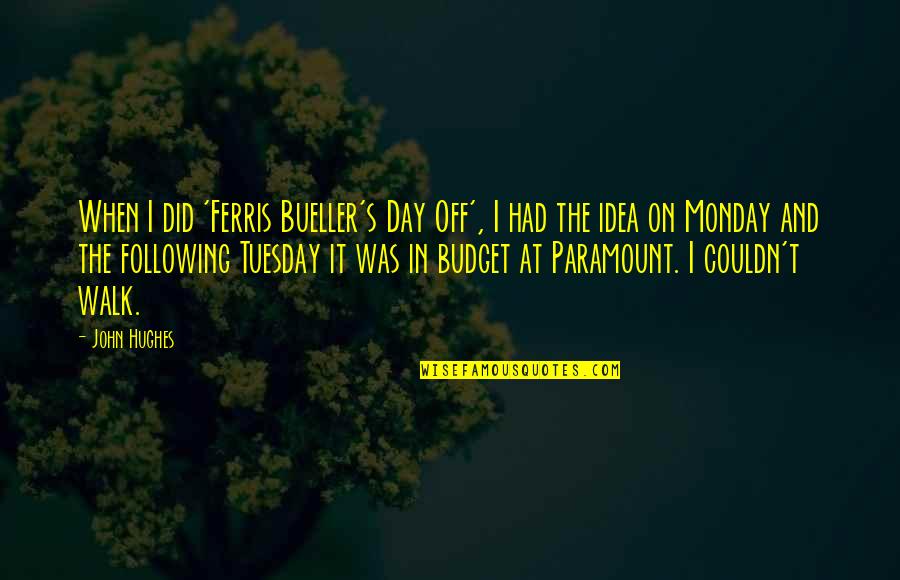 When I did 'Ferris Bueller's Day Off', I had the idea on Monday and the following Tuesday it was in budget at Paramount. I couldn't walk. —
John Hughes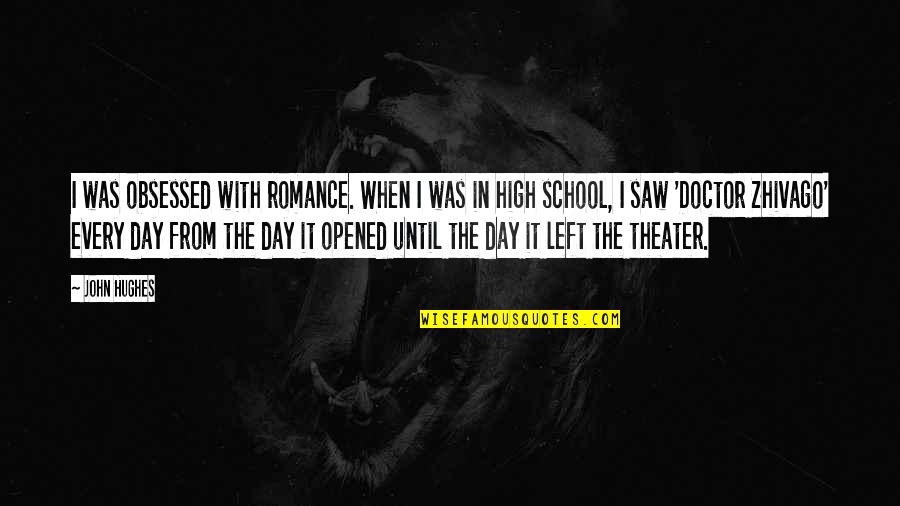 I was obsessed with romance. When I was in high school, I saw 'Doctor Zhivago' every day from the day it opened until the day it left the theater. —
John Hughes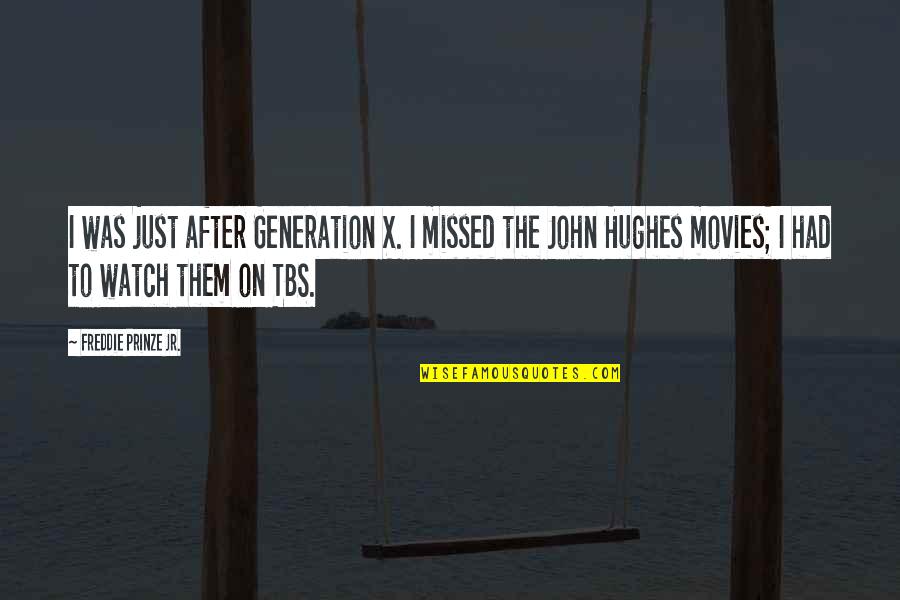 I was just after Generation X. I missed the John Hughes movies; I had to watch them on TBS. —
Freddie Prinze Jr.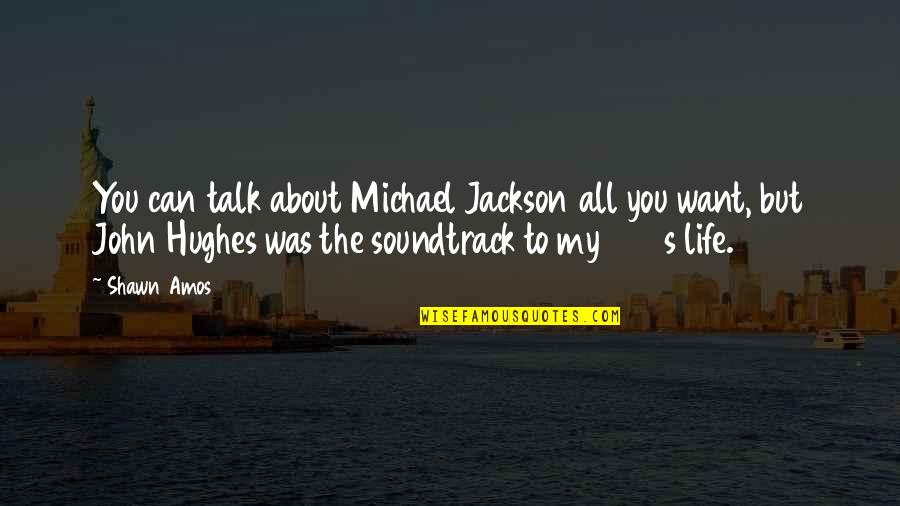 You can talk about Michael Jackson all you want, but John Hughes was the soundtrack to my 1980s life. —
Shawn Amos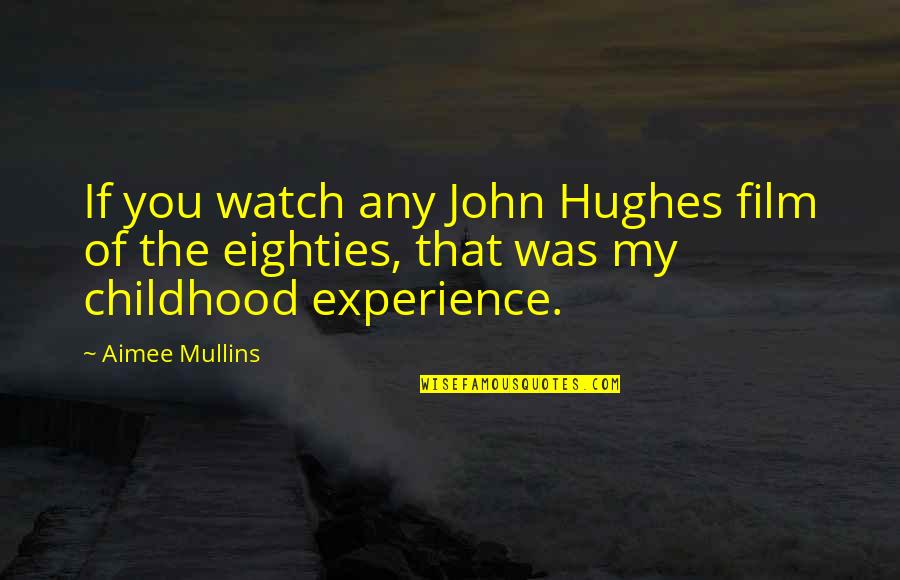 If you watch any John Hughes film of the eighties, that was my childhood experience. —
Aimee Mullins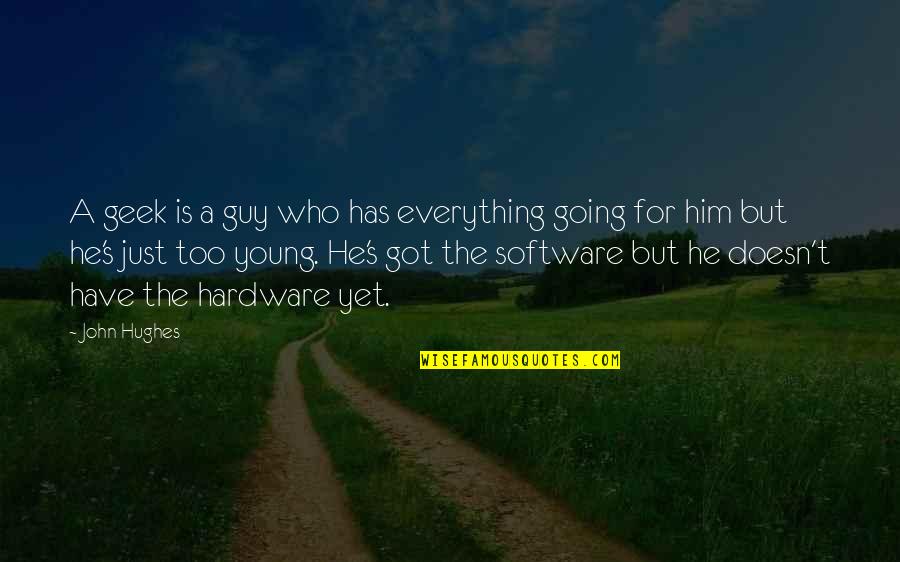 A geek is a guy who has everything going for him but he's just too young. He's got the software but he doesn't have the hardware yet. —
John Hughes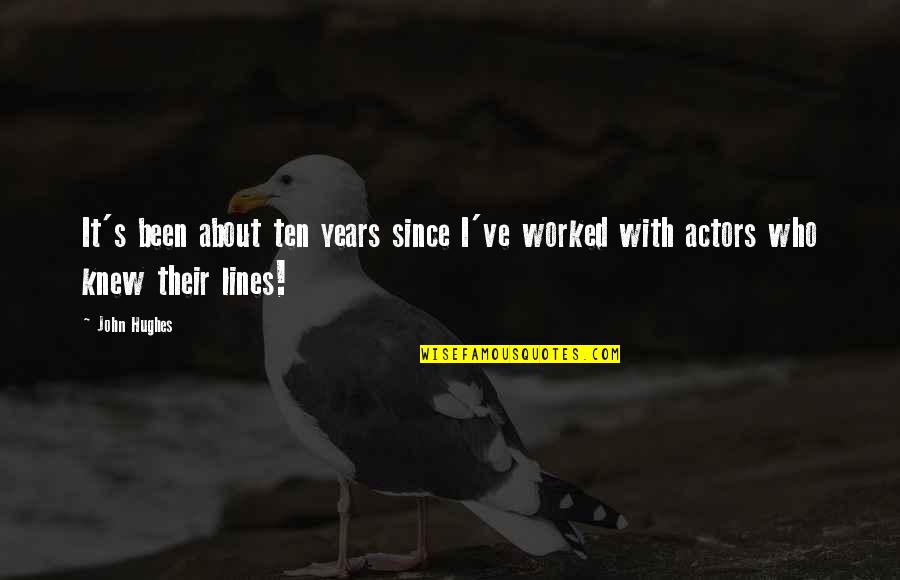 It's been about ten years since I've worked with actors who knew their lines! —
John Hughes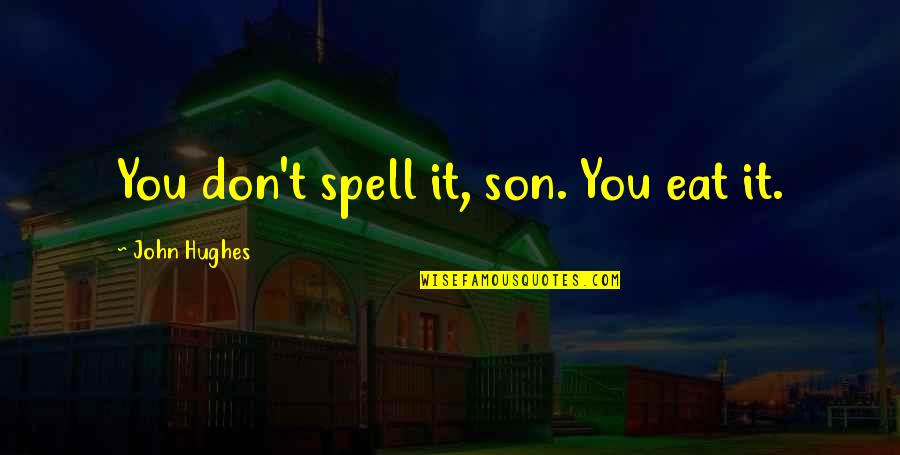 You don't spell it, son. You eat it. —
John Hughes