Jim Abbott Quotes
Collection of top 15 famous quotes about Jim Abbott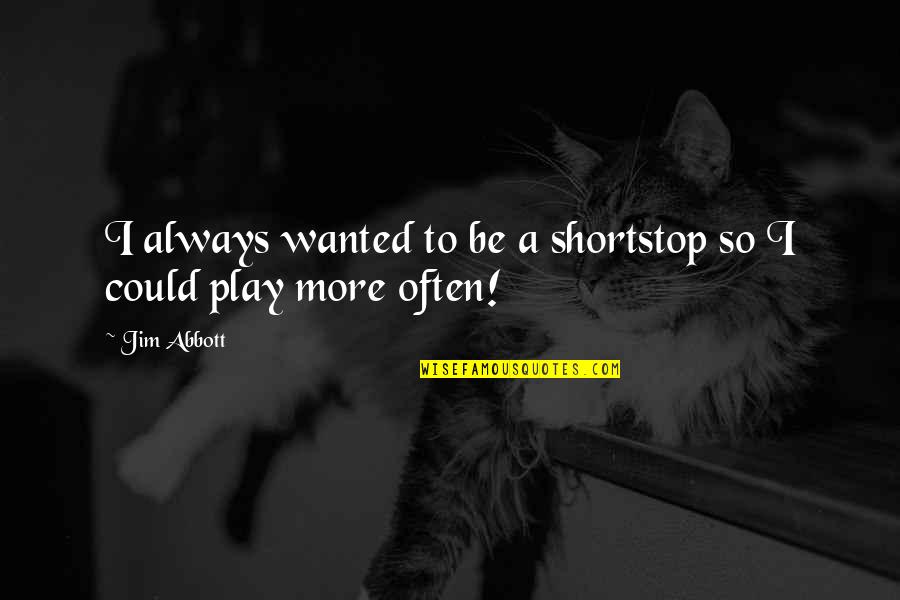 I always wanted to be a shortstop so I could play more often!
—
Jim Abbott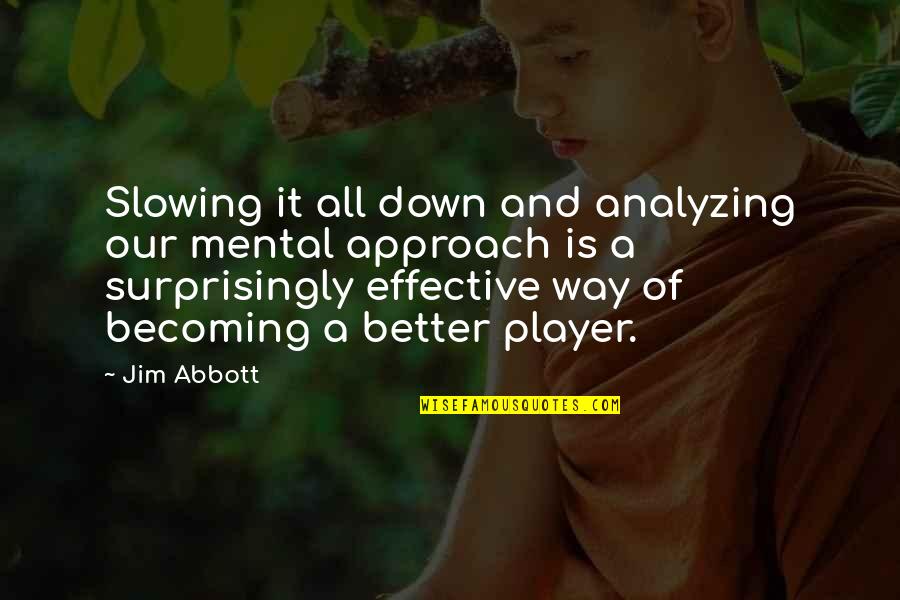 Slowing it all down and analyzing our mental approach is a surprisingly effective way of becoming a better player.
—
Jim Abbott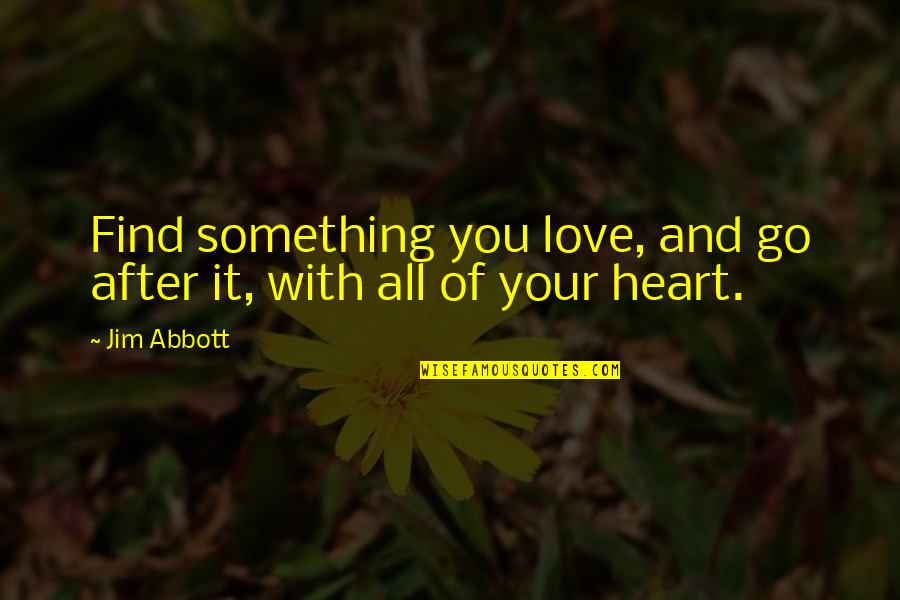 Find something you love, and go after it, with all of your heart.
—
Jim Abbott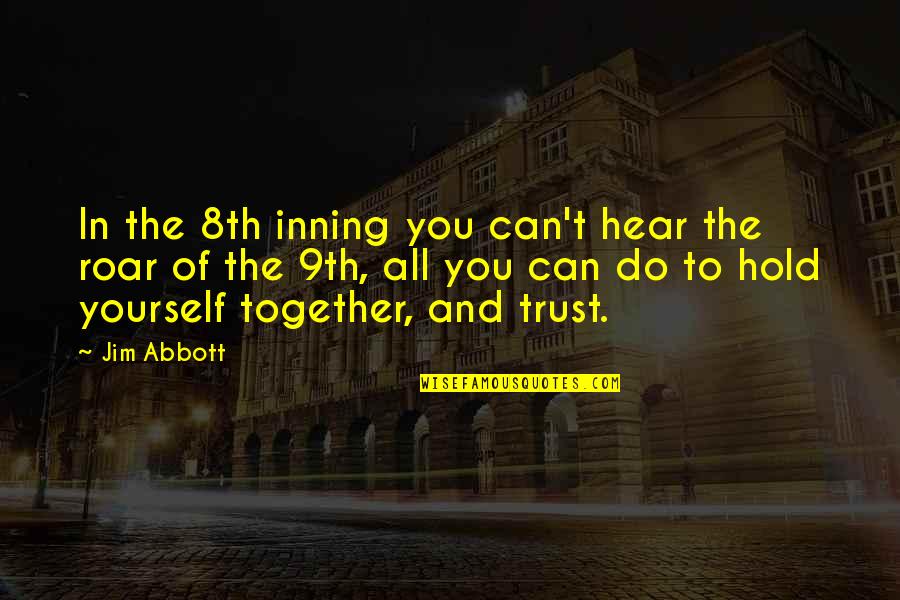 In the 8th inning you can't hear the roar of the 9th, all you can do to hold yourself together, and trust.
—
Jim Abbott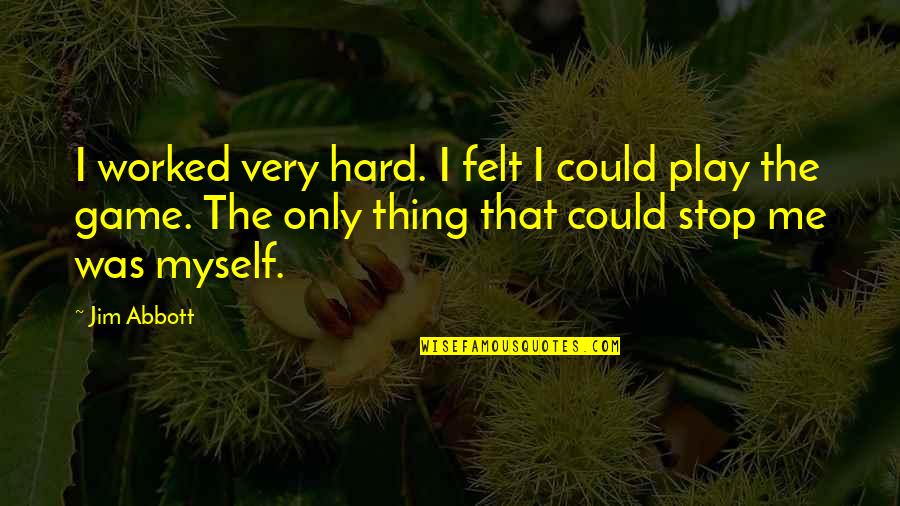 I worked very hard. I felt I could play the game. The only thing that could stop me was myself.
—
Jim Abbott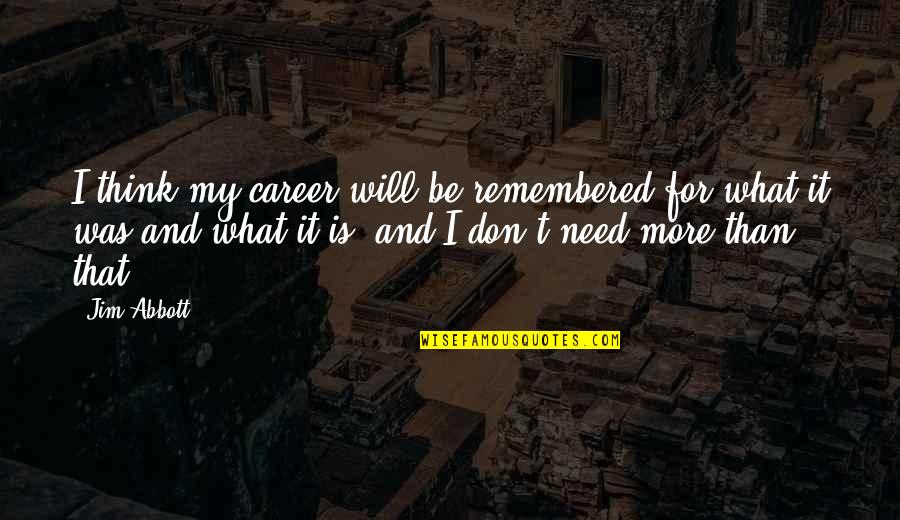 I think my career will be remembered for what it was and what it is, and I don't need more than that.
—
Jim Abbott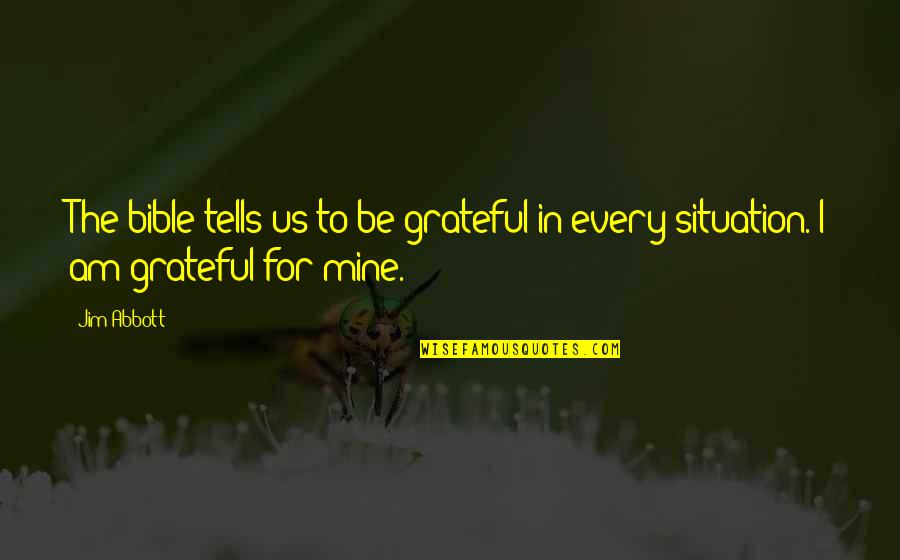 The bible tells us to be grateful in every situation. I am grateful for mine.
—
Jim Abbott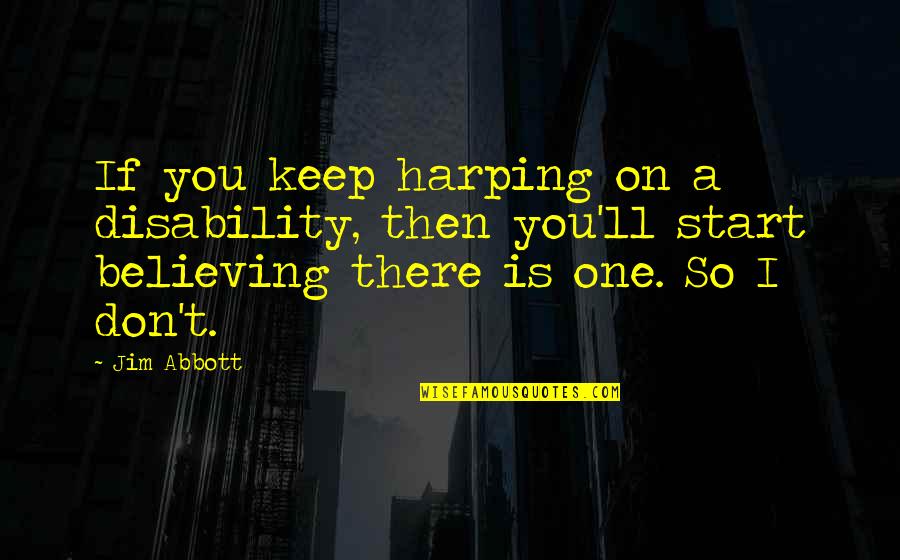 If you keep harping on a disability, then you'll start believing there is one. So I don't. —
Jim Abbott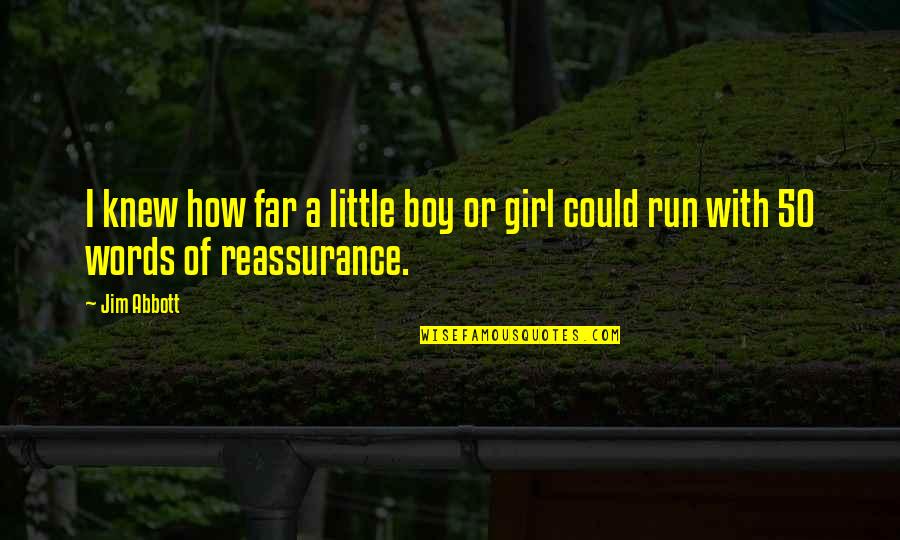 I knew how far a little boy or girl could run with 50 words of reassurance. —
Jim Abbott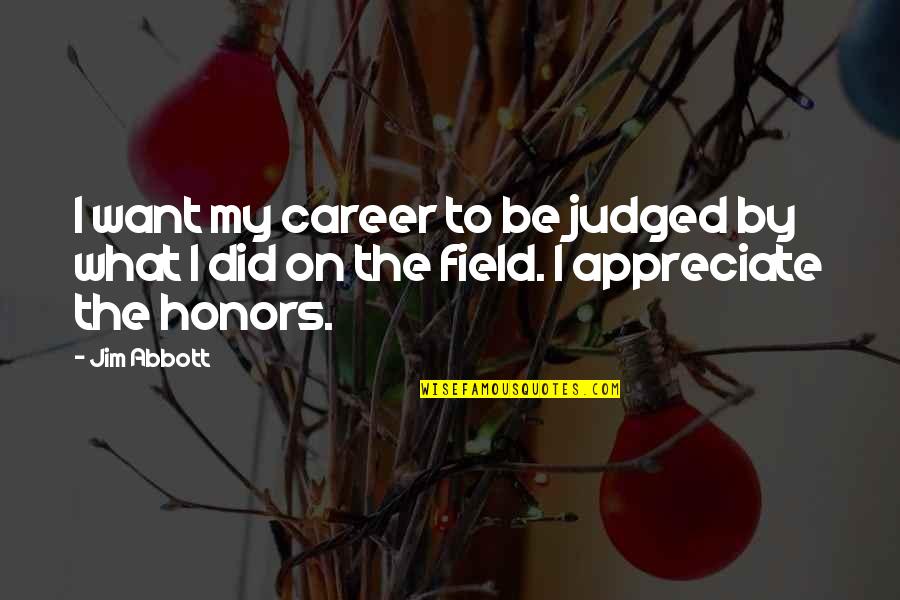 I want my career to be judged by what I did on the field. I appreciate the honors. —
Jim Abbott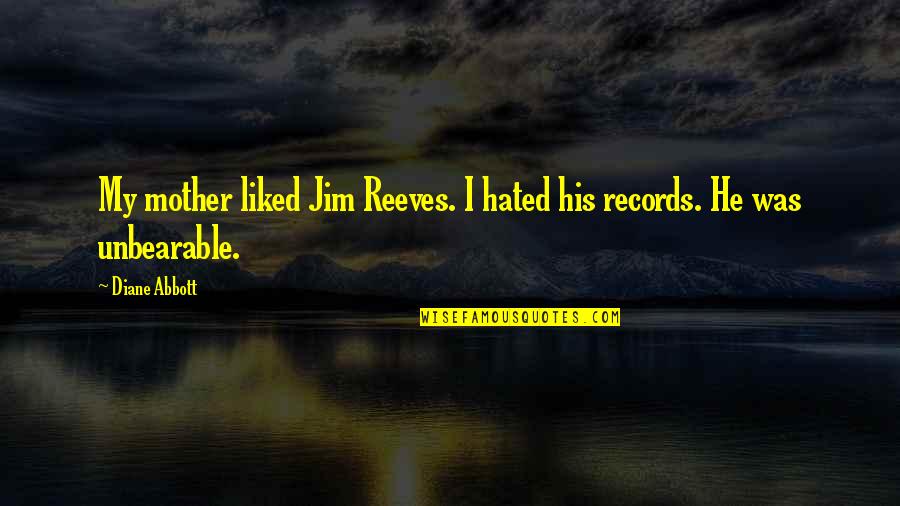 My mother liked Jim Reeves. I hated his records. He was unbearable. —
Diane Abbott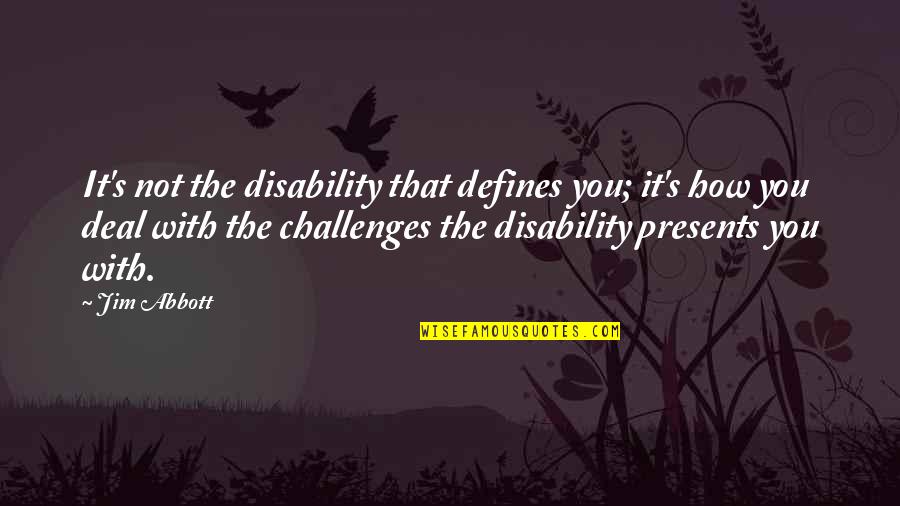 It's not the disability that defines you; it's how you deal with the challenges the disability presents you with. —
Jim Abbott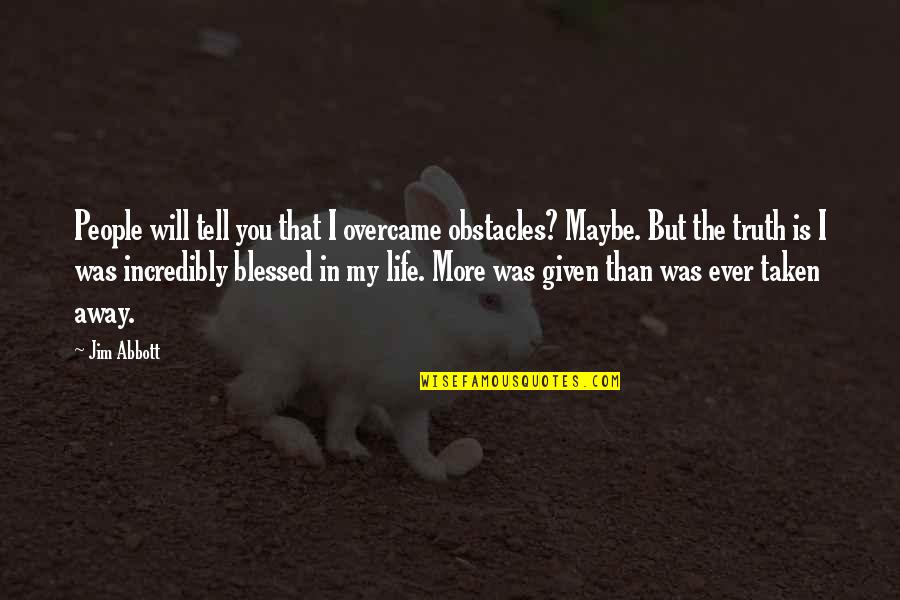 People will tell you that I overcame obstacles? Maybe. But the truth is I was incredibly blessed in my life. More was given than was ever taken away. —
Jim Abbott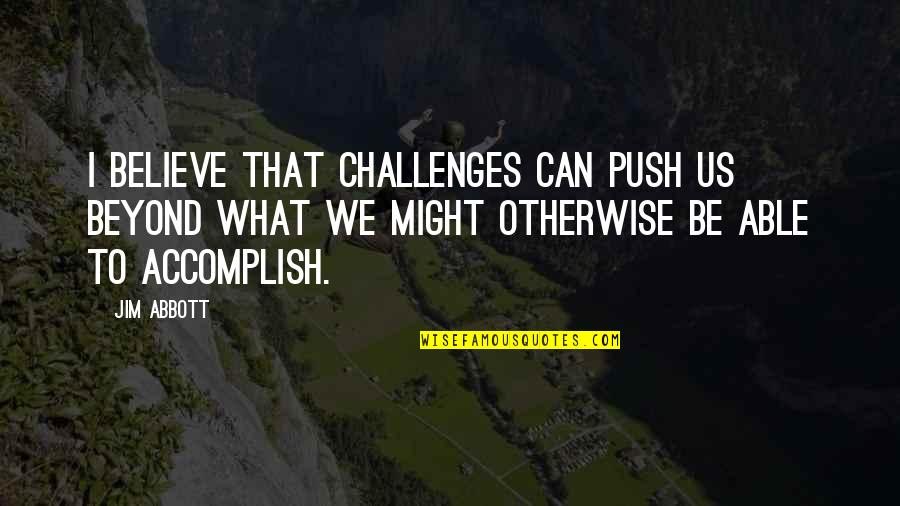 I believe that challenges can push us beyond what we might otherwise be able to accomplish. —
Jim Abbott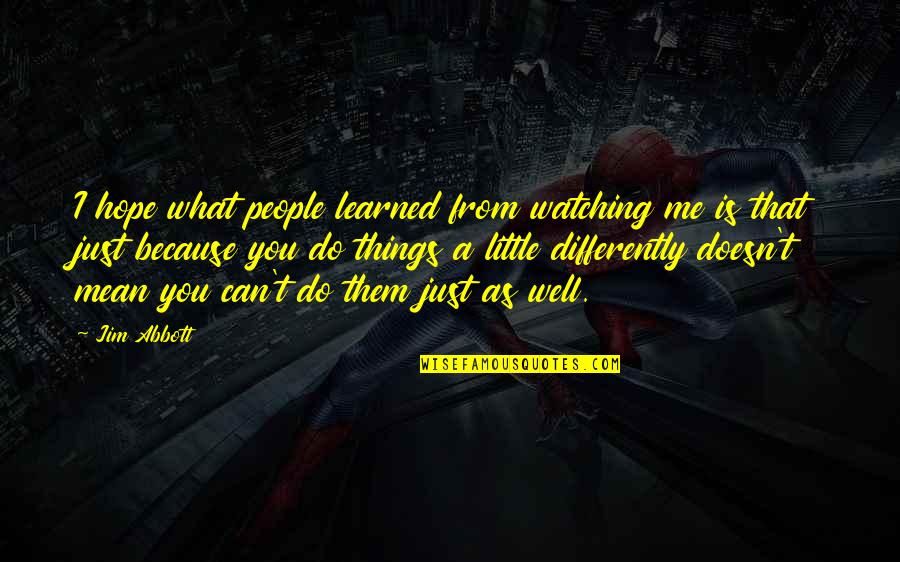 I hope what people learned from watching me is that just because you do things a little differently doesn't mean you can't do them just as well. —
Jim Abbott