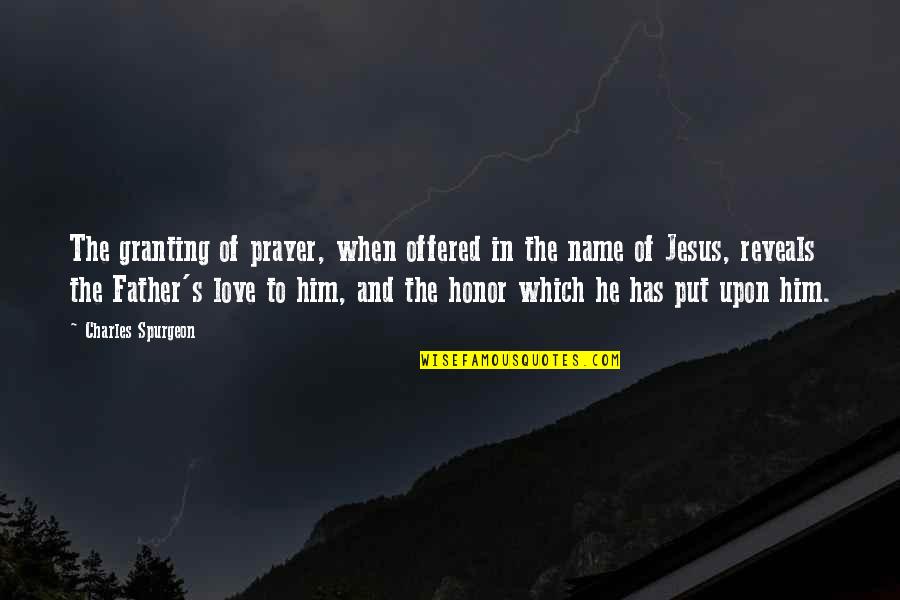 The granting of prayer, when offered in the name of Jesus, reveals the Father's love to him, and the honor which he has put upon him.
—
Charles Spurgeon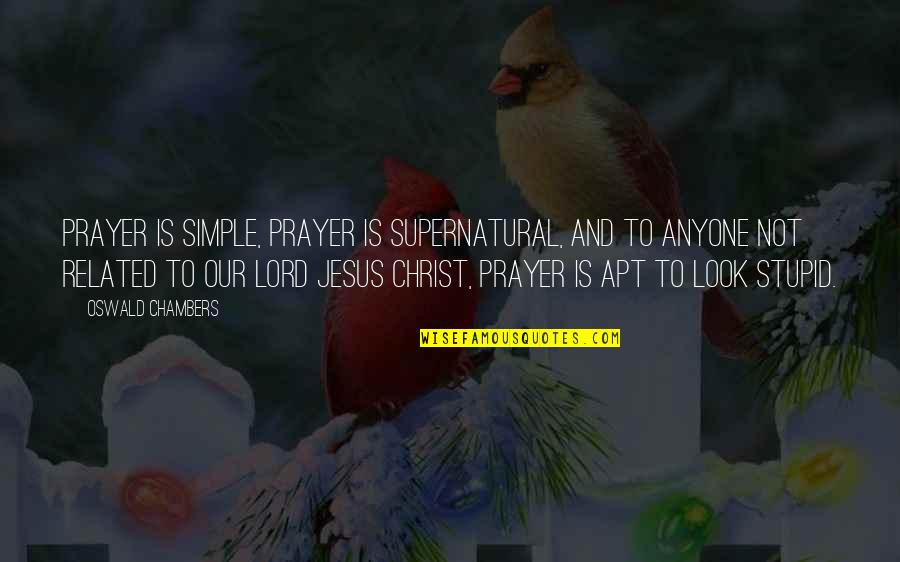 Prayer is simple, prayer is supernatural, and to anyone not related to our Lord Jesus Christ, prayer is apt to look stupid.
—
Oswald Chambers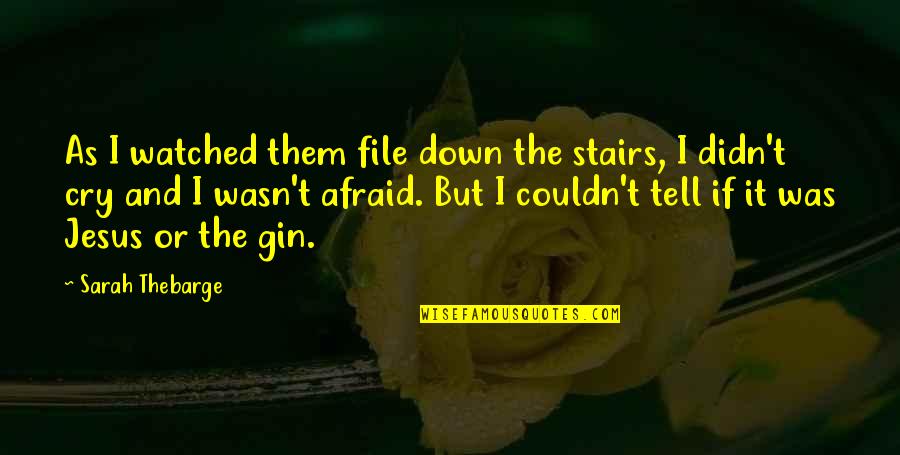 As I watched them file down the stairs, I didn't cry and I wasn't afraid. But I couldn't tell if it was Jesus or the gin.
—
Sarah Thebarge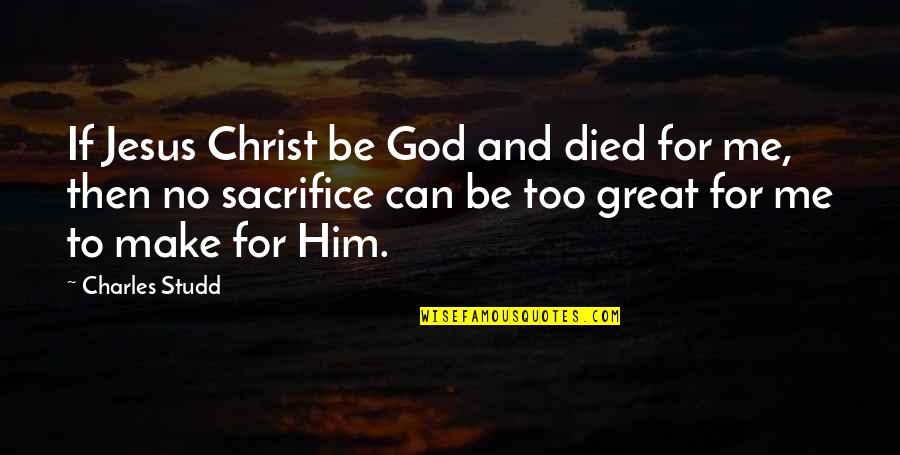 If Jesus Christ be God and died for me, then no sacrifice can be too great for me to make for Him.
—
Charles Studd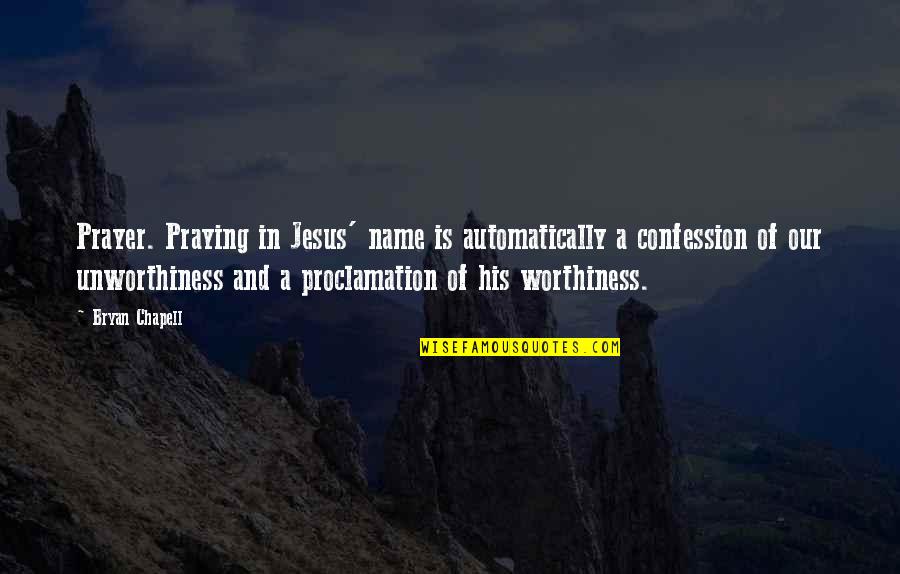 Prayer. Praying in Jesus' name is automatically a confession of our unworthiness and a proclamation of his worthiness.
—
Bryan Chapell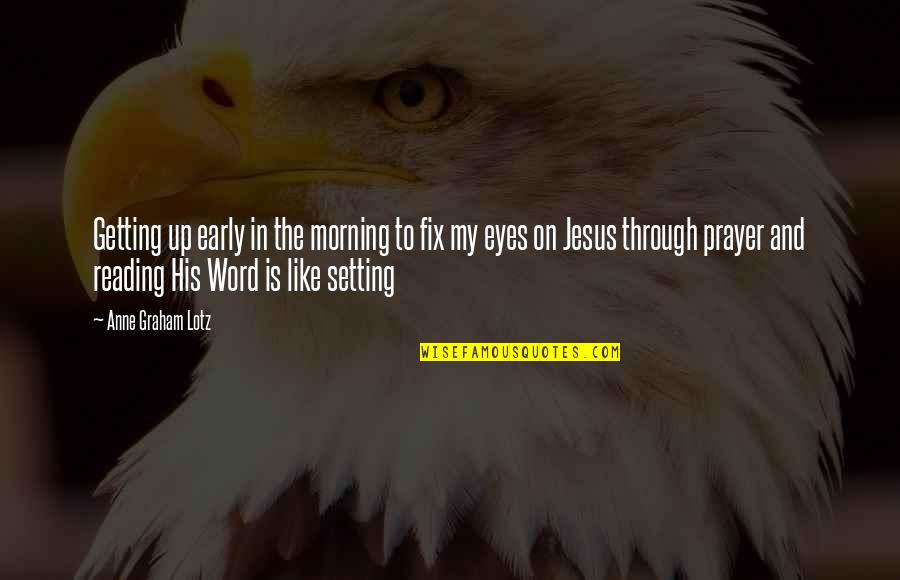 Getting up early in the morning to fix my eyes on Jesus through prayer and reading His Word is like setting
—
Anne Graham Lotz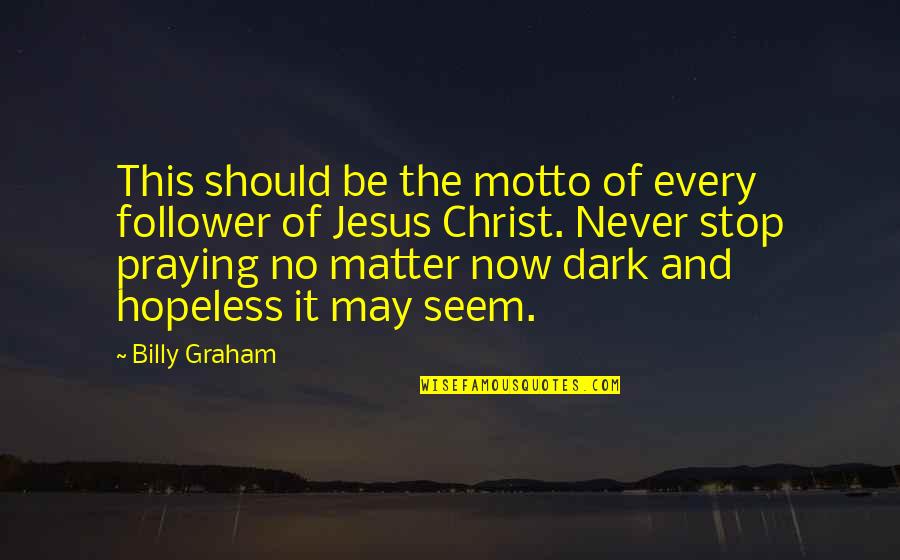 This should be the motto of every follower of Jesus Christ. Never stop praying no matter now dark and hopeless it may seem.
—
Billy Graham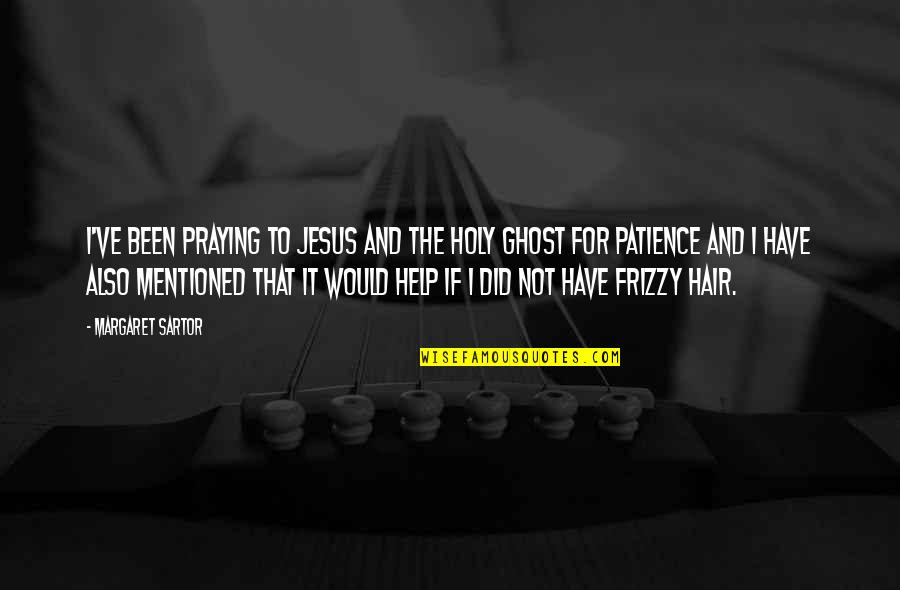 I've been praying to Jesus and the Holy Ghost for patience and I have also mentioned that it would help if I did not have frizzy hair.
—
Margaret Sartor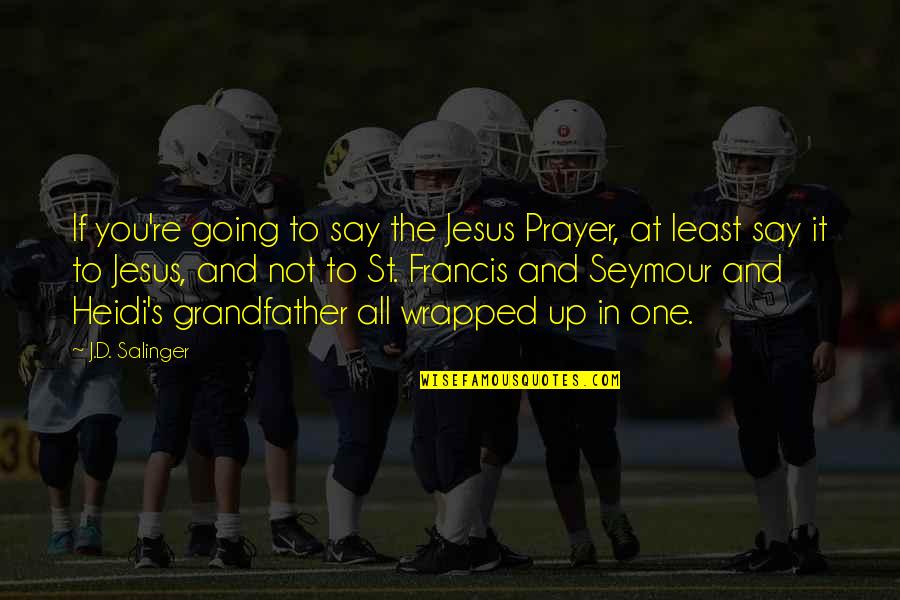 If you're going to say the Jesus Prayer, at least say it to Jesus, and not to St. Francis and Seymour and Heidi's grandfather all wrapped up in one.
—
J.D. Salinger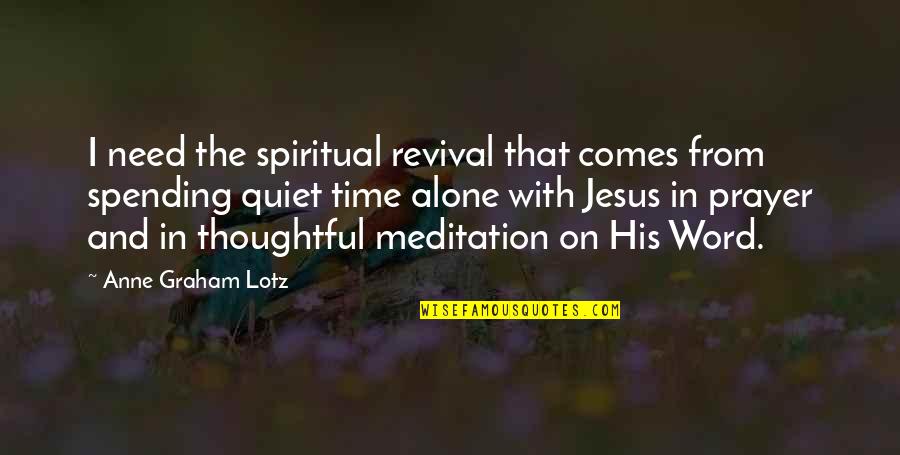 I need the spiritual revival that comes from spending quiet time alone with Jesus in prayer and in thoughtful meditation on His Word. —
Anne Graham Lotz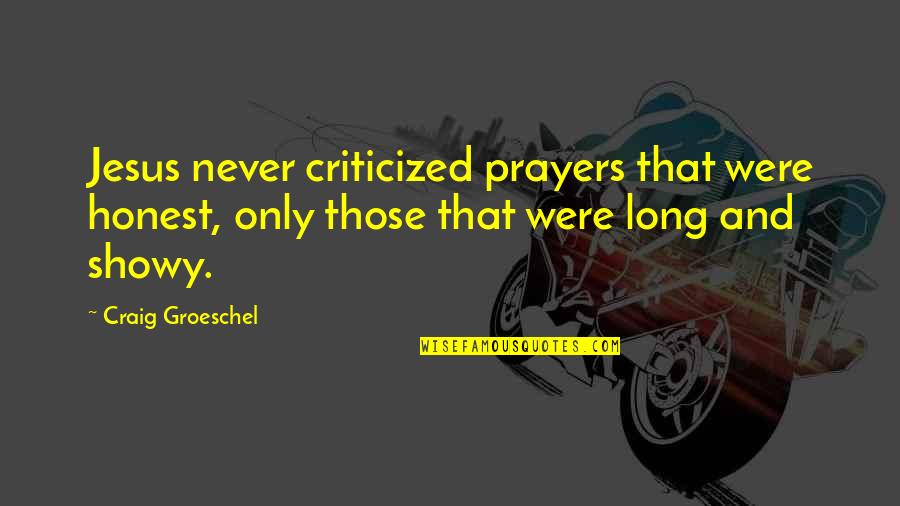 Jesus never criticized prayers that were honest, only those that were long and showy. —
Craig Groeschel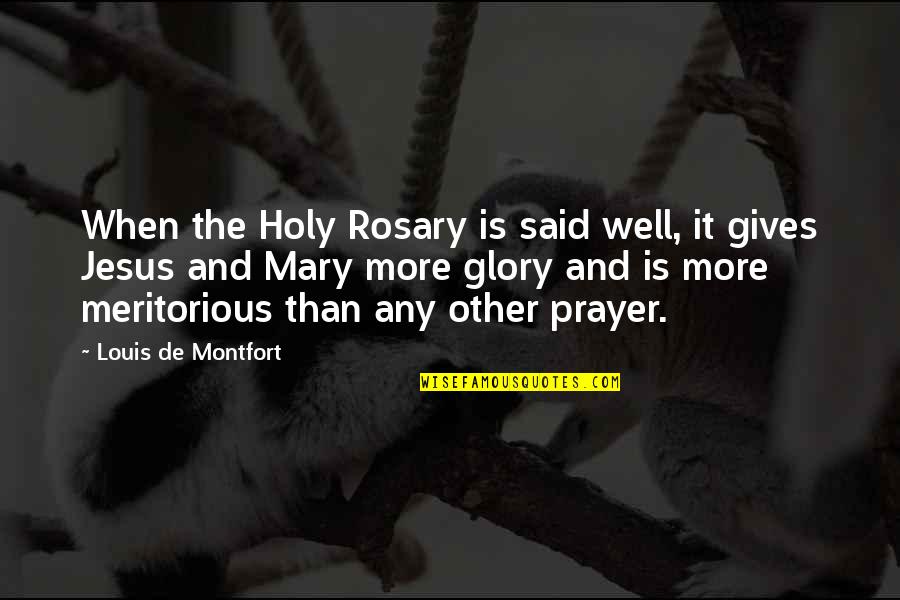 When the Holy Rosary is said well, it gives Jesus and Mary more glory and is more meritorious than any other prayer. —
Louis De Montfort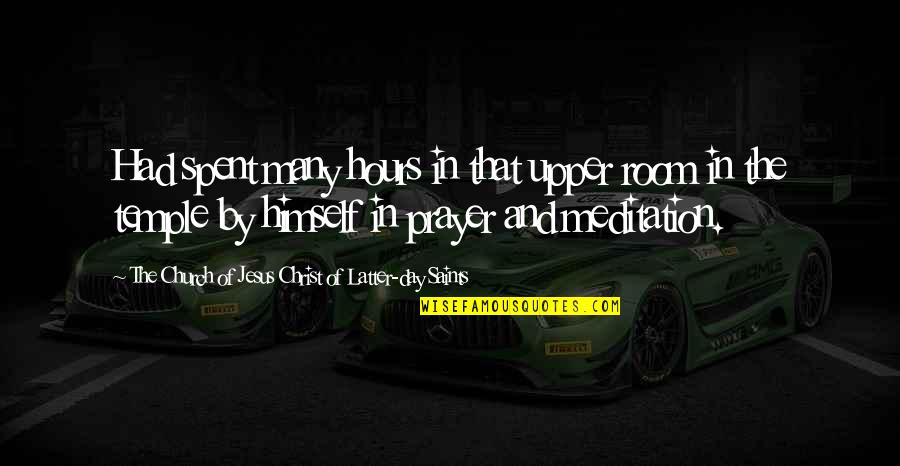 Had spent many hours in that upper room in the temple by himself in prayer and meditation. —
The Church Of Jesus Christ Of Latter-day Saints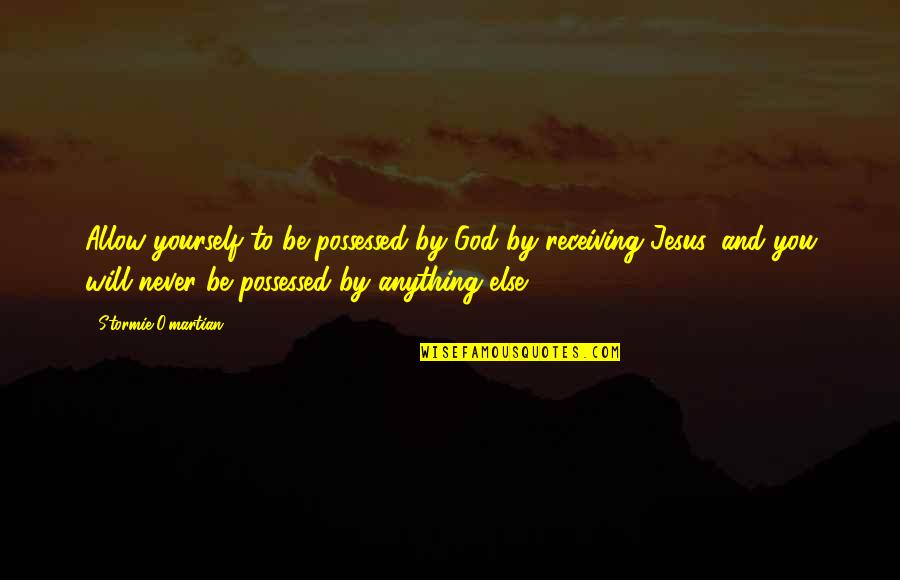 Allow yourself to be possessed by God by receiving Jesus, and you will never be possessed by anything else. —
Stormie O'martian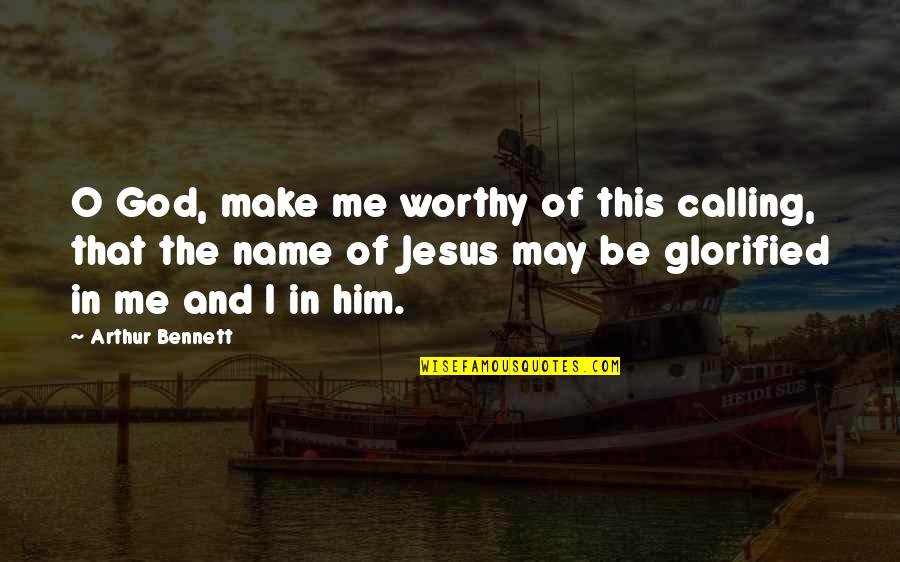 O God, make me worthy of this calling, that the name of Jesus may be glorified in me and I in him. —
Arthur Bennett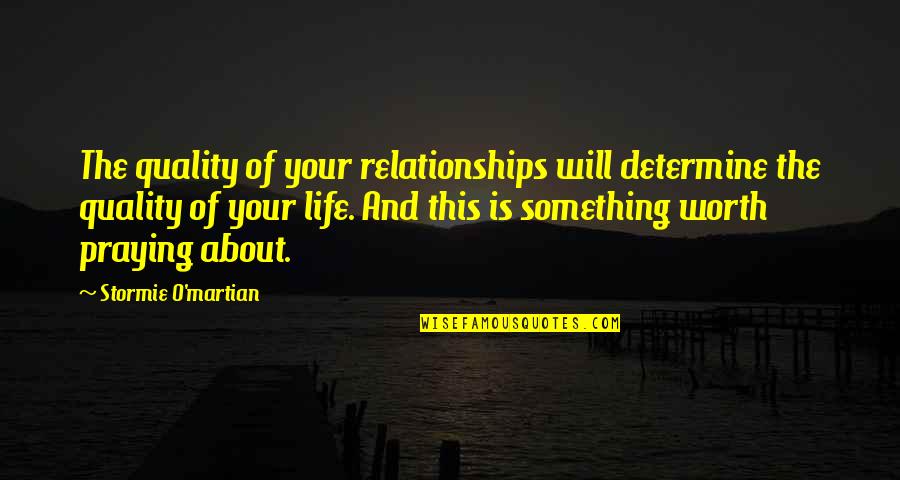 The quality of your relationships will determine the quality of your life. And this is something worth praying about. —
Stormie O'martian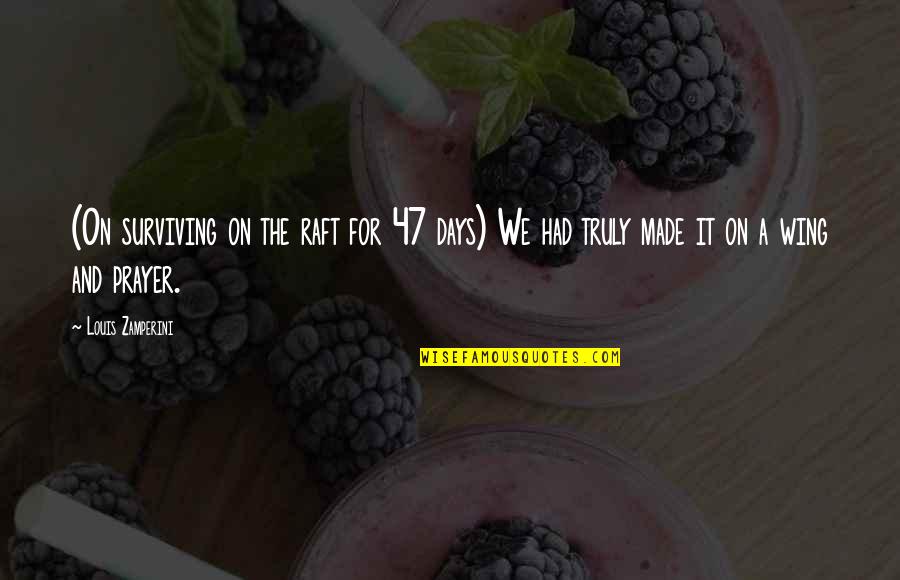 (On surviving on the raft for 47 days) We had truly made it on a wing and prayer. —
Louis Zamperini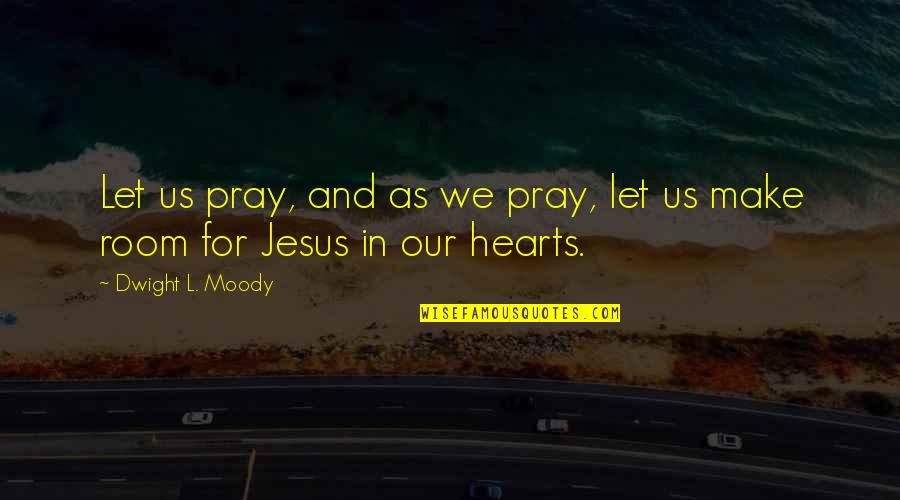 Let us pray, and as we pray, let us make room for Jesus in our hearts. —
Dwight L. Moody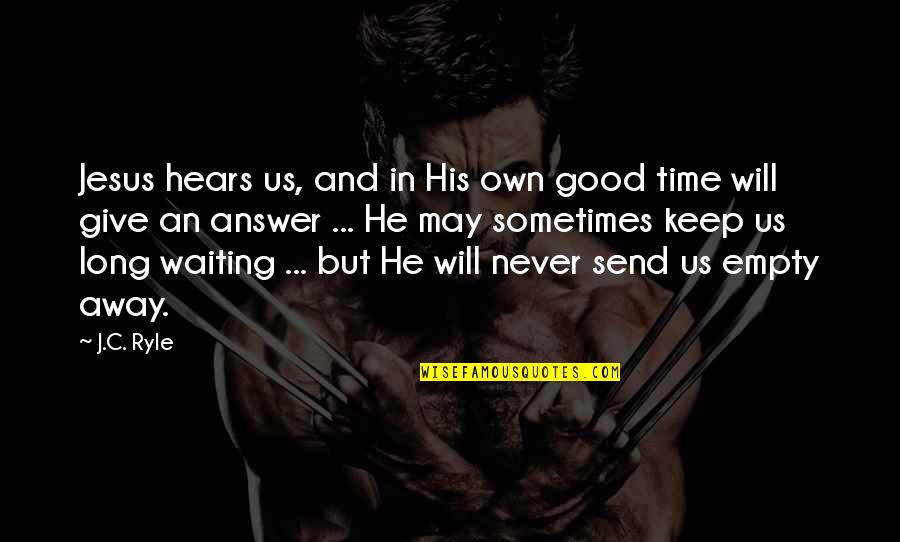 Jesus hears us, and in His own good time will give an answer ... He may sometimes keep us long waiting ... but He will never send us empty away. —
J.C. Ryle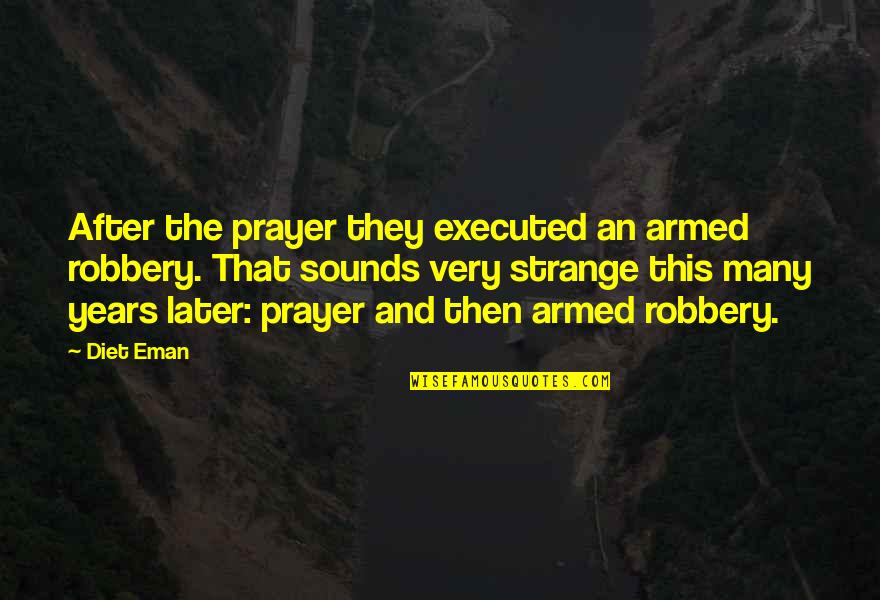 After the prayer they executed an armed robbery. That sounds very strange this many years later: prayer and then armed robbery. —
Diet Eman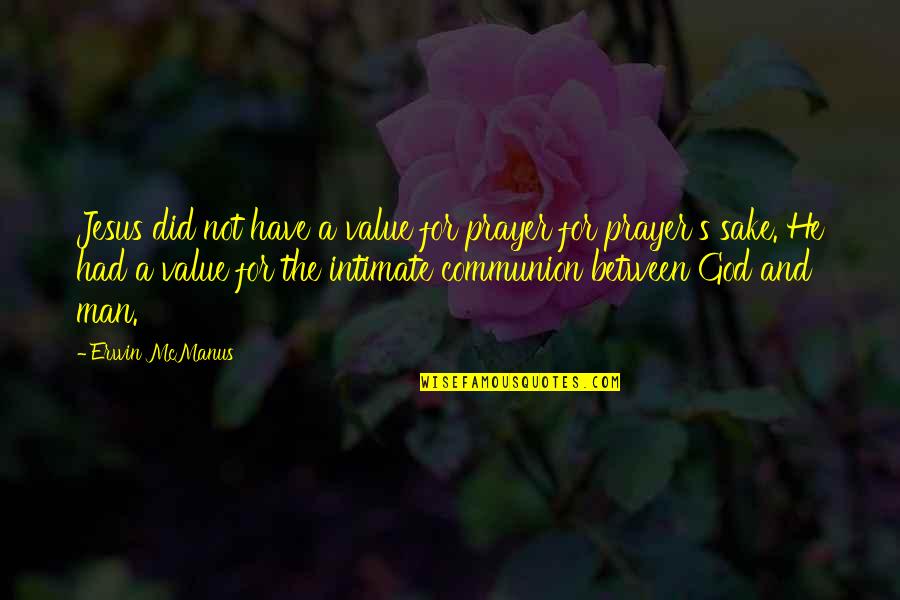 Jesus did not have a value for prayer for prayer's sake. He had a value for the intimate communion between God and man. —
Erwin McManus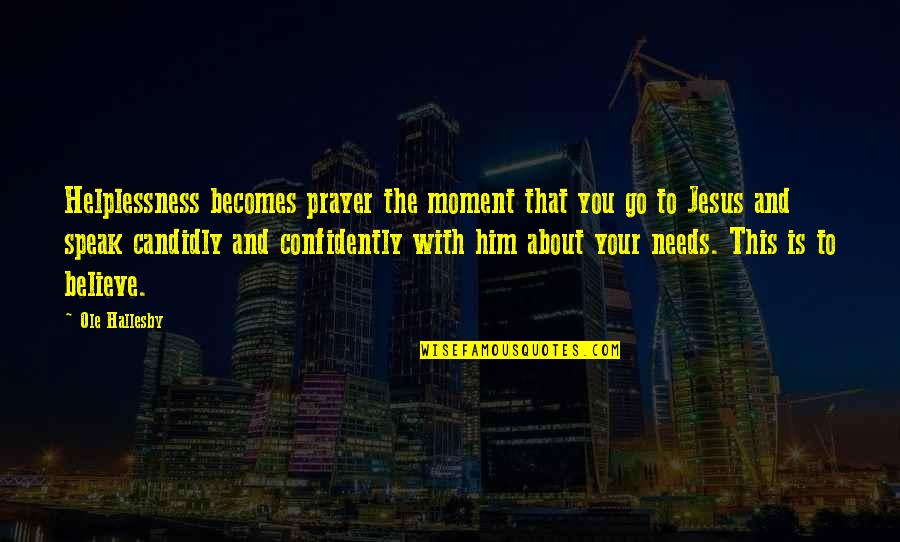 Helplessness becomes prayer the moment that you go to Jesus and speak candidly and confidently with him about your needs. This is to believe. —
Ole Hallesby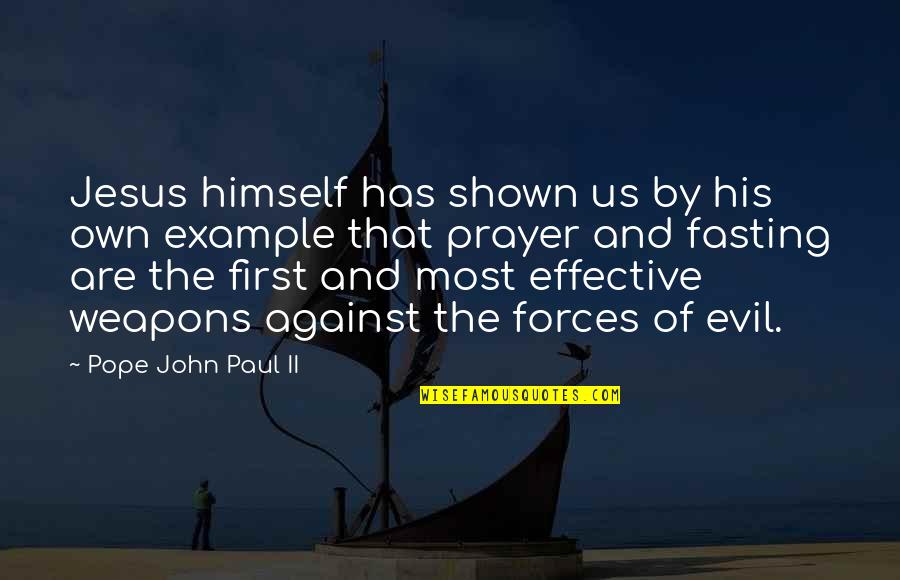 Jesus himself has shown us by his own example that prayer and fasting are the first and most effective weapons against the forces of evil. —
Pope John Paul II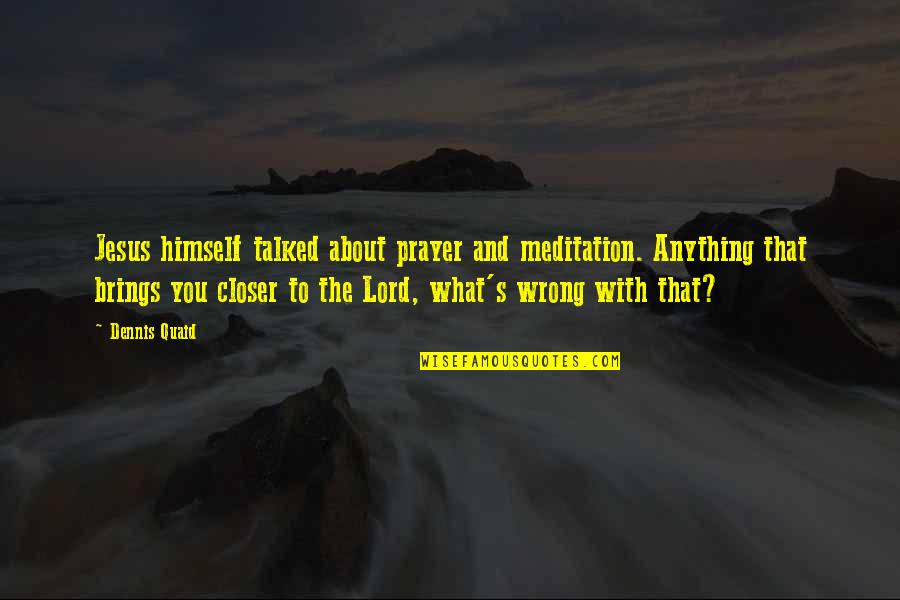 Jesus himself talked about prayer and meditation. Anything that brings you closer to the Lord, what's wrong with that? —
Dennis Quaid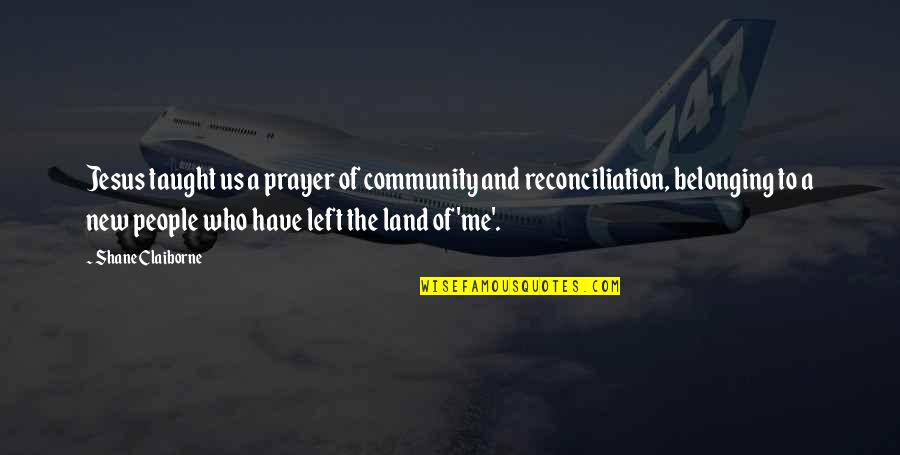 Jesus taught us a prayer of community and reconciliation, belonging to a new people who have left the land of 'me'. —
Shane Claiborne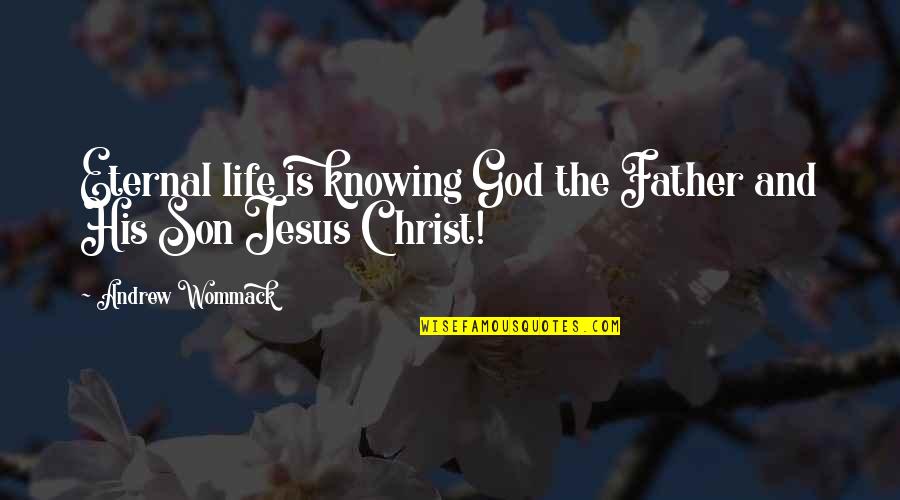 Eternal life is knowing God the Father and His Son Jesus Christ! —
Andrew Wommack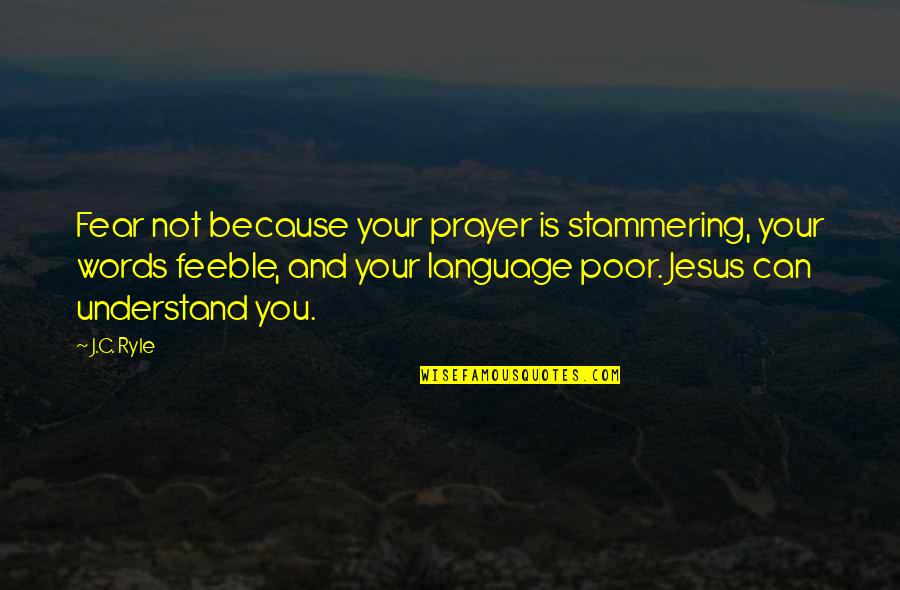 Fear not because your prayer is stammering, your words feeble, and your language poor. Jesus can understand you. —
J.C. Ryle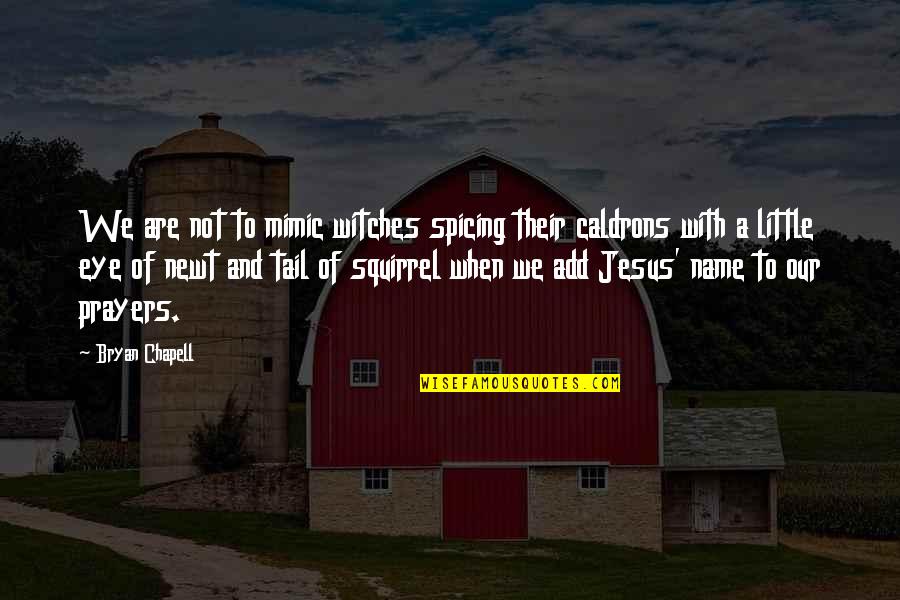 We are not to mimic witches spicing their caldrons with a little eye of newt and tail of squirrel when we add Jesus' name to our prayers. —
Bryan Chapell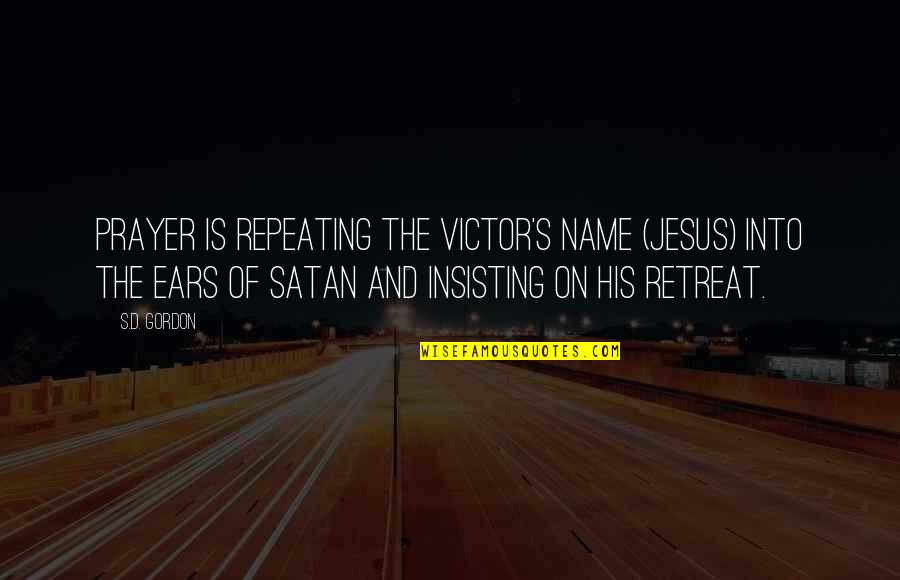 Prayer is repeating the victor's name (Jesus) into the ears of Satan and insisting on his retreat. —
S.D. Gordon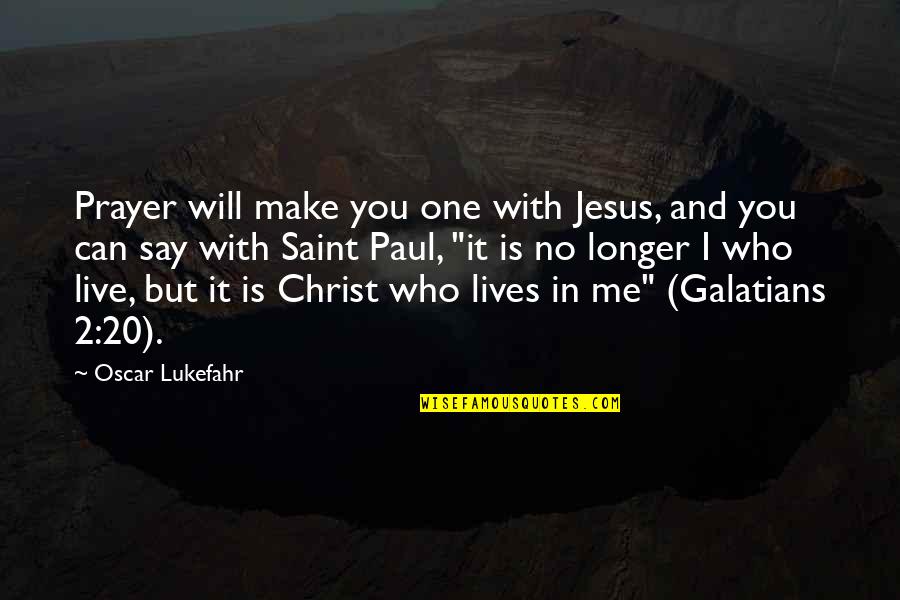 Prayer will make you one with Jesus, and you can say with Saint Paul, "it is no longer I who live, but it is Christ who lives in me" (Galatians 2:20). —
Oscar Lukefahr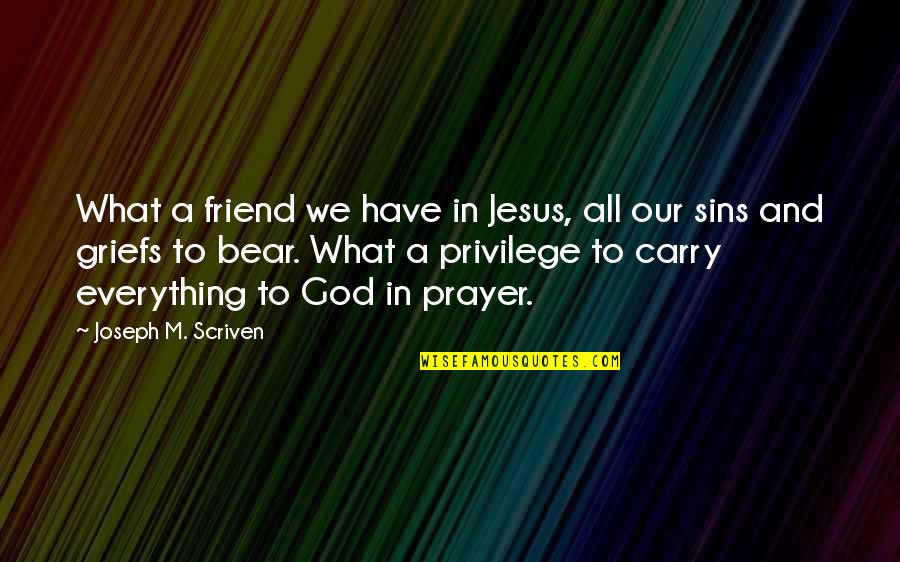 What a friend we have in Jesus, all our sins and griefs to bear. What a privilege to carry everything to God in prayer. —
Joseph M. Scriven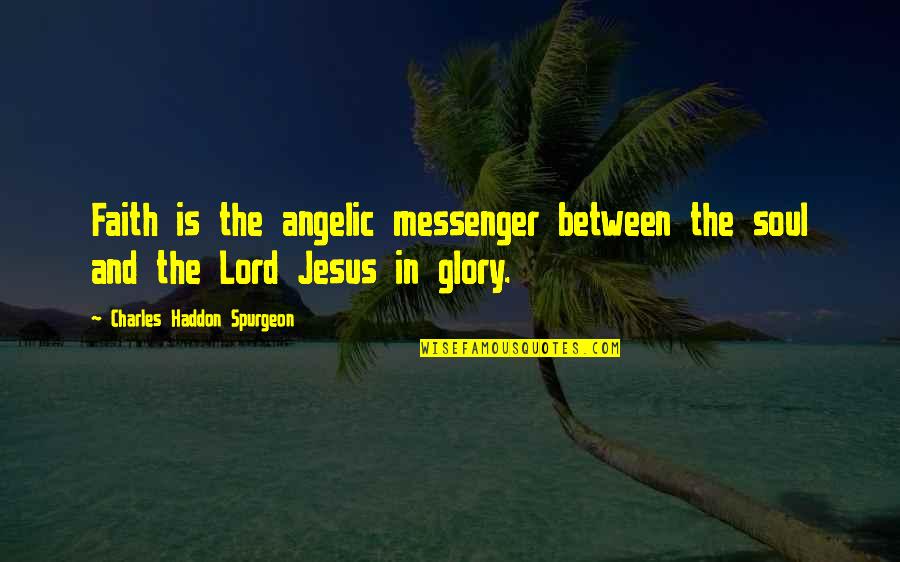 Faith is the angelic messenger between the soul and the Lord Jesus in glory. —
Charles Haddon Spurgeon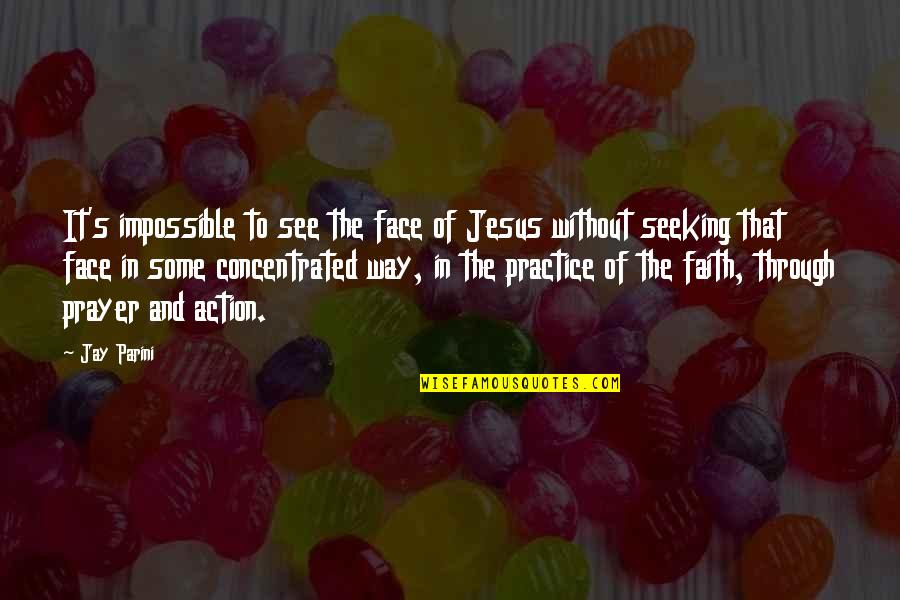 It's impossible to see the face of Jesus without seeking that face in some concentrated way, in the practice of the faith, through prayer and action. —
Jay Parini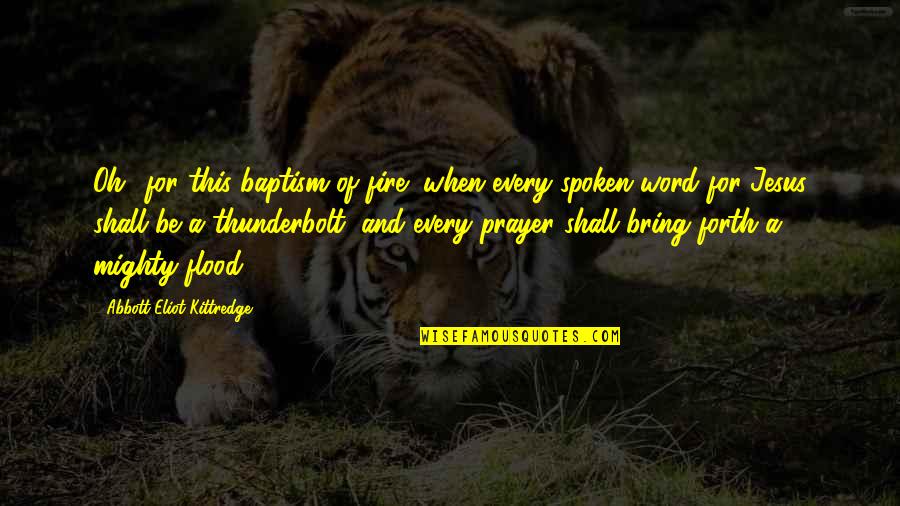 Oh! for this baptism of fire! when every spoken word for Jesus shall be a thunderbolt, and every prayer shall bring forth a mighty flood. —
Abbott Eliot Kittredge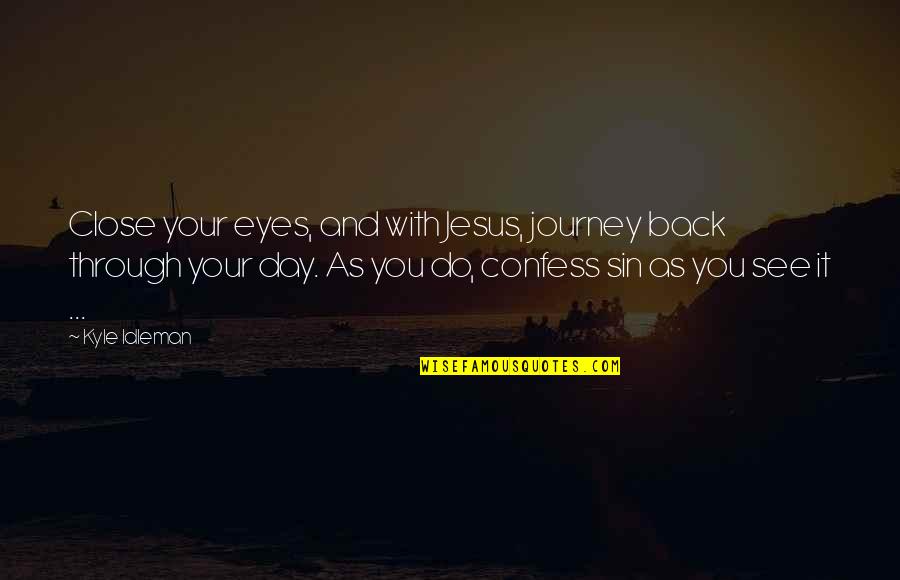 Close your eyes, and with Jesus, journey back through your day. As you do, confess sin as you see it ... —
Kyle Idleman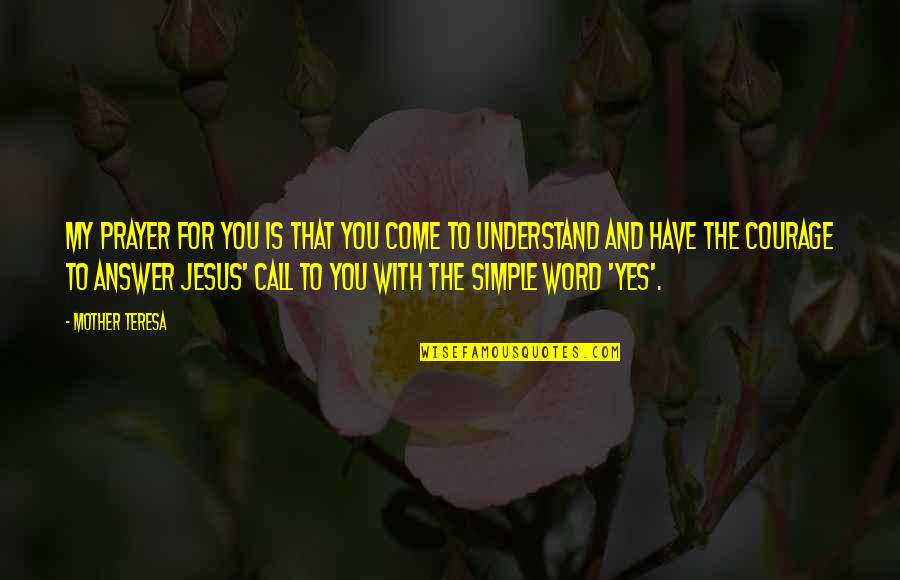 My prayer for you is that you come to understand and have the courage to answer Jesus' call to you with the simple word 'yes'. —
Mother Teresa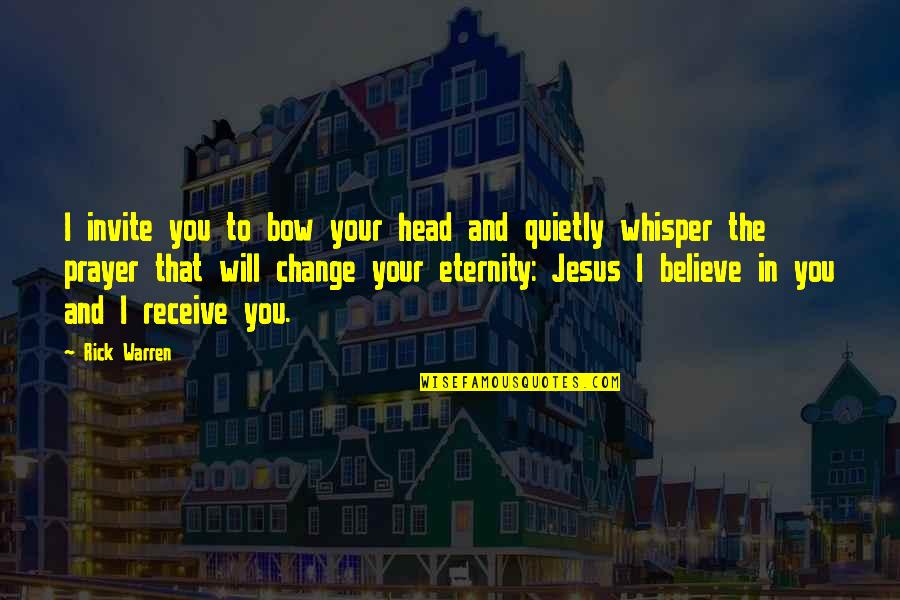 I invite you to bow your head and quietly whisper the prayer that will change your eternity: Jesus I believe in you and I receive you. —
Rick Warren