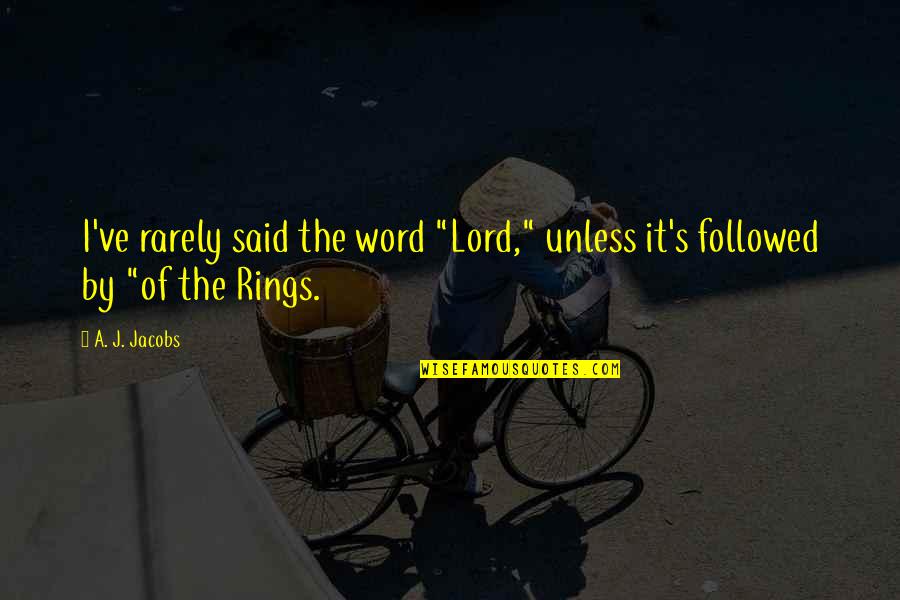 I've rarely said the word "Lord," unless it's followed by "of the Rings.
—
A. J. Jacobs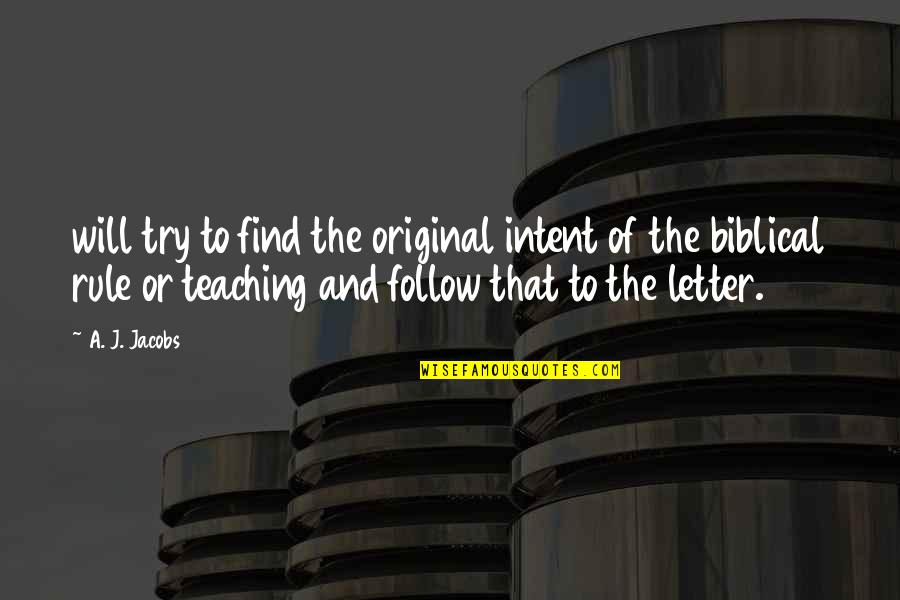 will try to find the original intent of the biblical rule or teaching and follow that to the letter.
—
A. J. Jacobs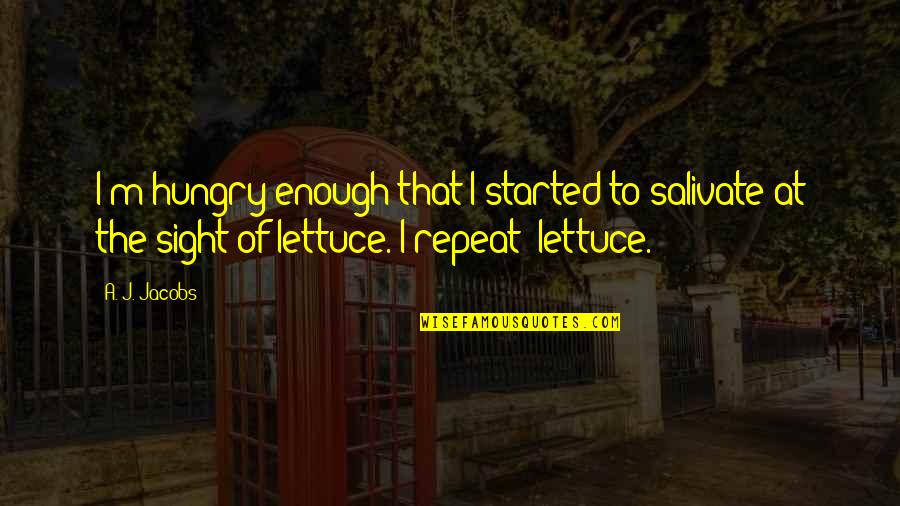 I'm hungry enough that I started to salivate at the sight of lettuce. I repeat: lettuce.
—
A. J. Jacobs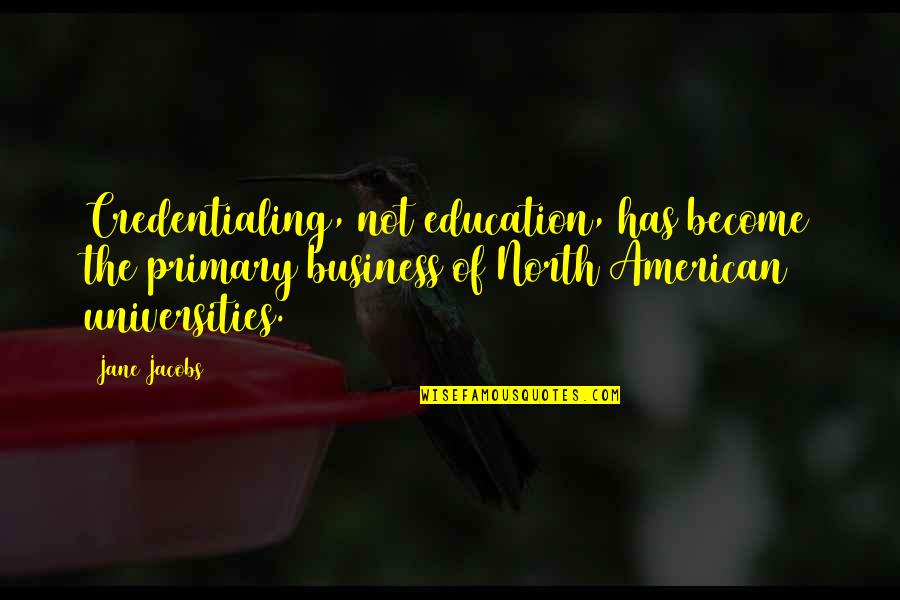 Credentialing, not education, has become the primary business of North American universities.
—
Jane Jacobs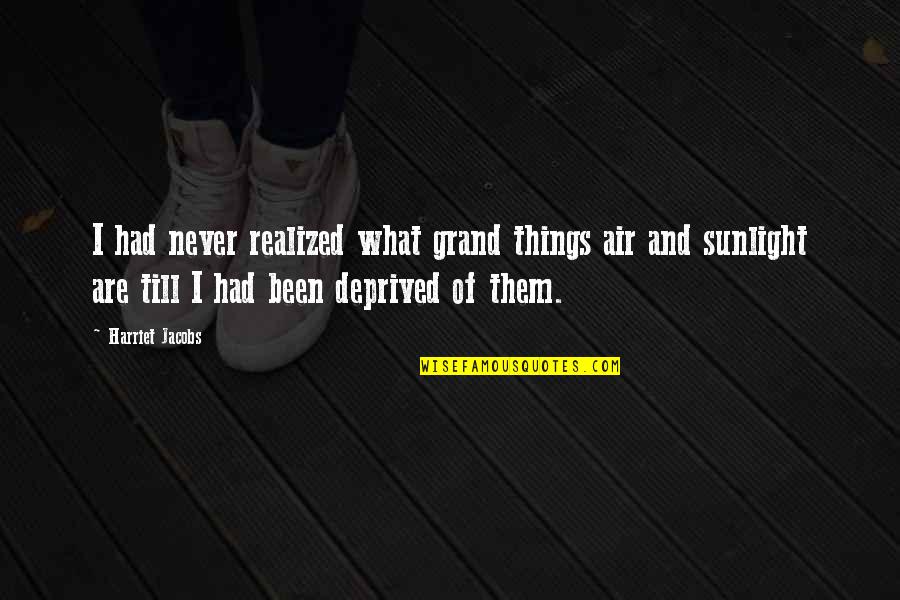 I had never realized what grand things air and sunlight are till I had been deprived of them.
—
Harriet Jacobs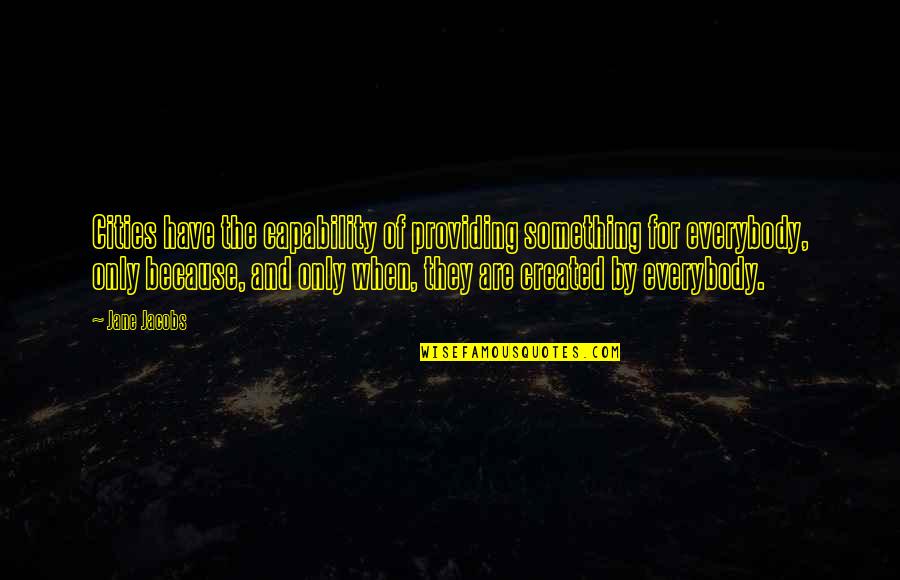 Cities have the capability of providing something for everybody, only because, and only when, they are created by everybody.
—
Jane Jacobs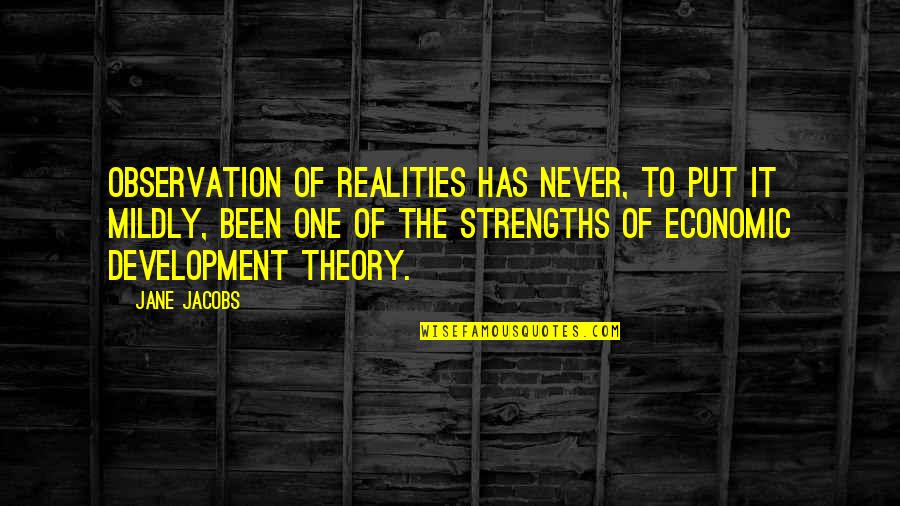 Observation of realities has never, to put it mildly, been one of the strengths of economic development theory.
—
Jane Jacobs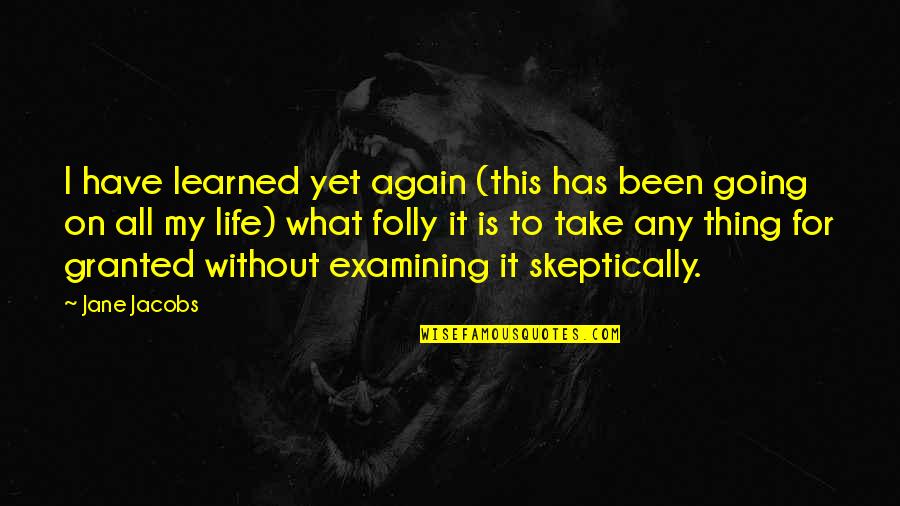 I have learned yet again (this has been going on all my life) what folly it is to take any thing for granted without examining it skeptically.
—
Jane Jacobs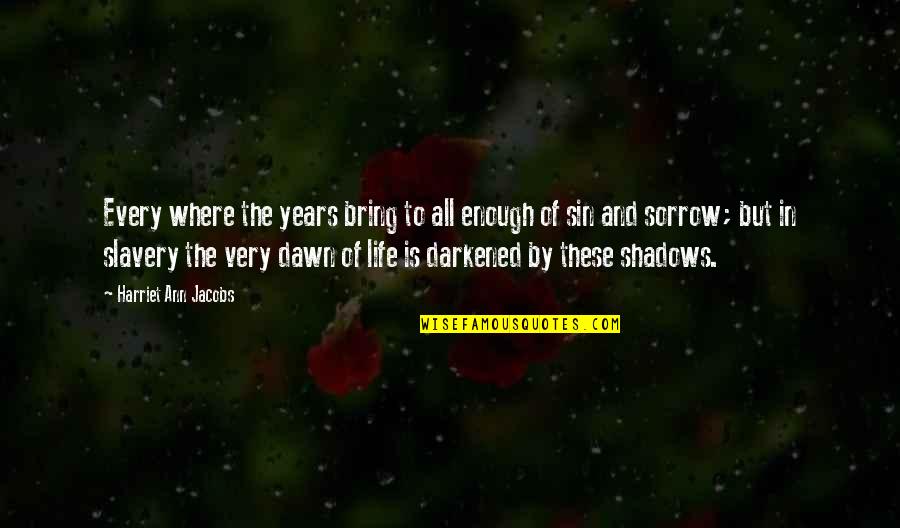 Every where the years bring to all enough of sin and sorrow; but in slavery the very dawn of life is darkened by these shadows.
—
Harriet Ann Jacobs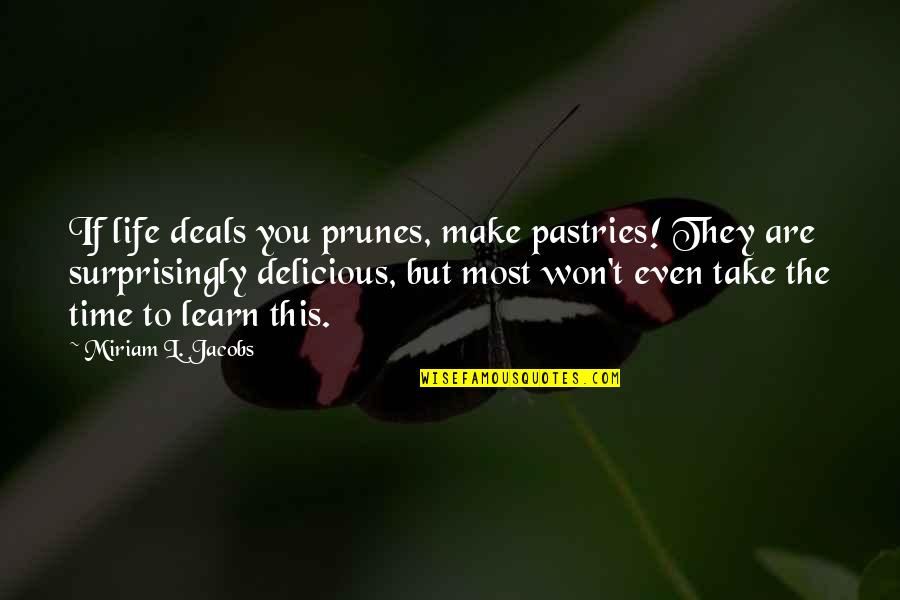 If life deals you prunes, make pastries! They are surprisingly delicious, but most won't even take the time to learn this.
—
Miriam L. Jacobs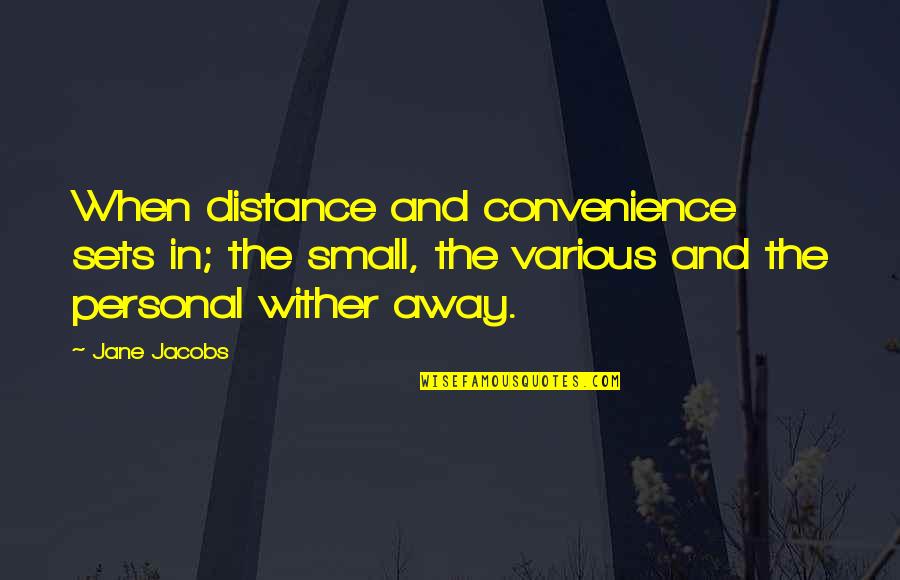 When distance and convenience sets in; the small, the various and the personal wither away.
—
Jane Jacobs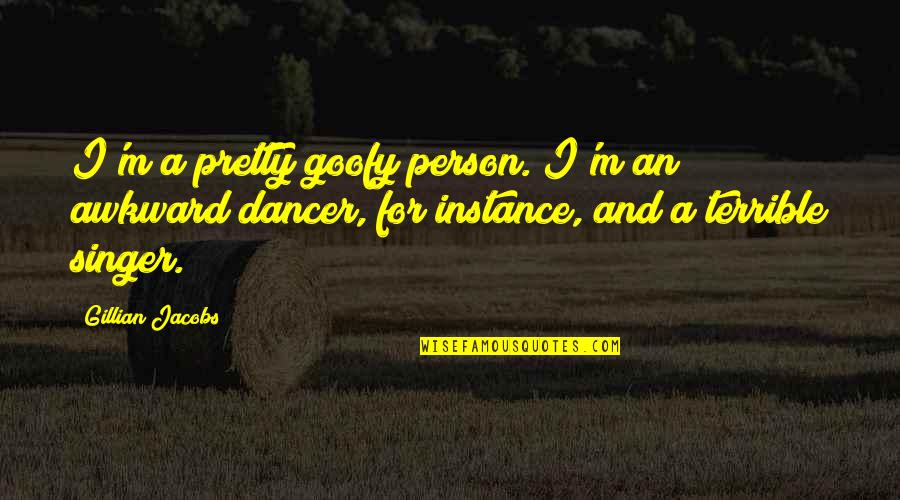 I'm a pretty goofy person. I'm an awkward dancer, for instance, and a terrible singer.
—
Gillian Jacobs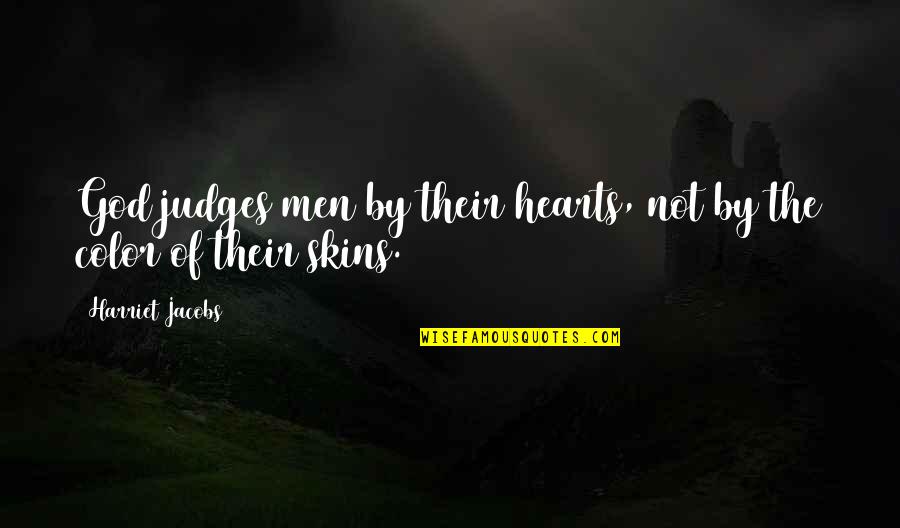 God judges men by their hearts, not by the color of their skins.
—
Harriet Jacobs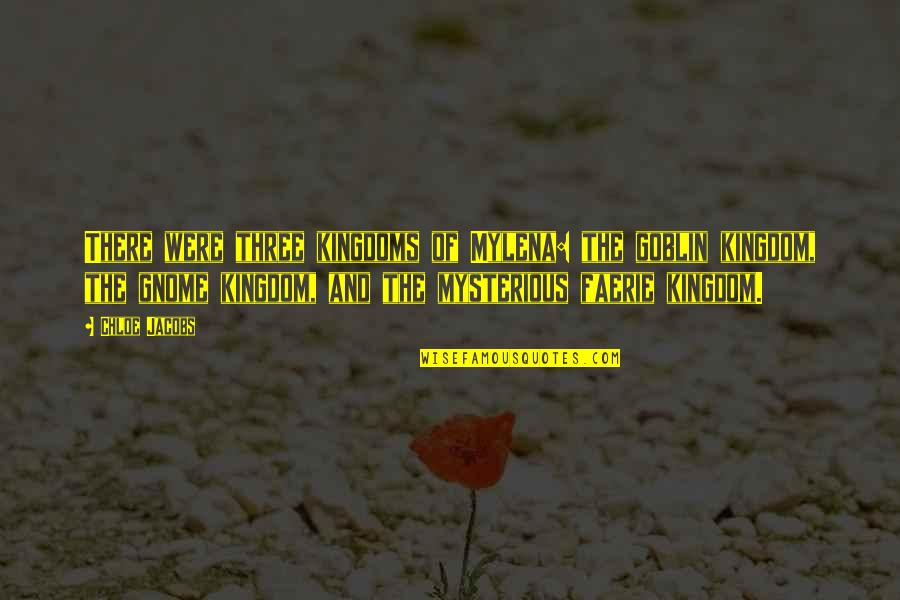 There were three kingdoms of Mylena: the goblin kingdom, the gnome kingdom, and the mysterious faerie kingdom.
—
Chloe Jacobs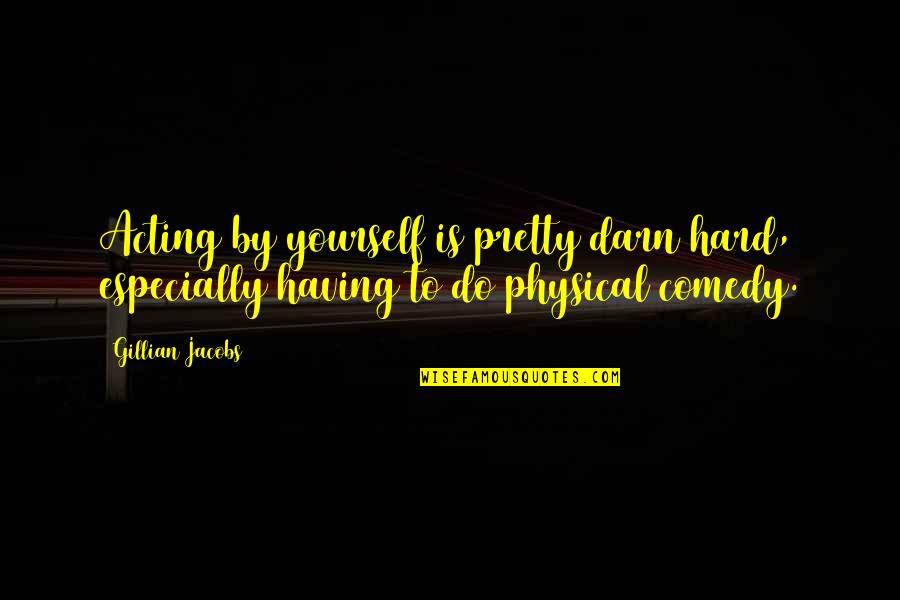 Acting by yourself is pretty darn hard, especially having to do physical comedy.
—
Gillian Jacobs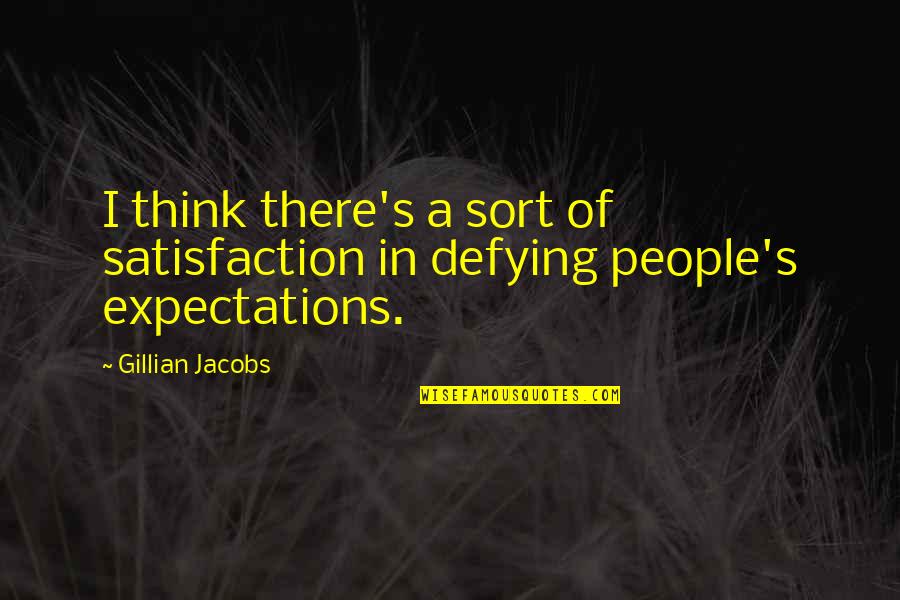 I think there's a sort of satisfaction in defying people's expectations. —
Gillian Jacobs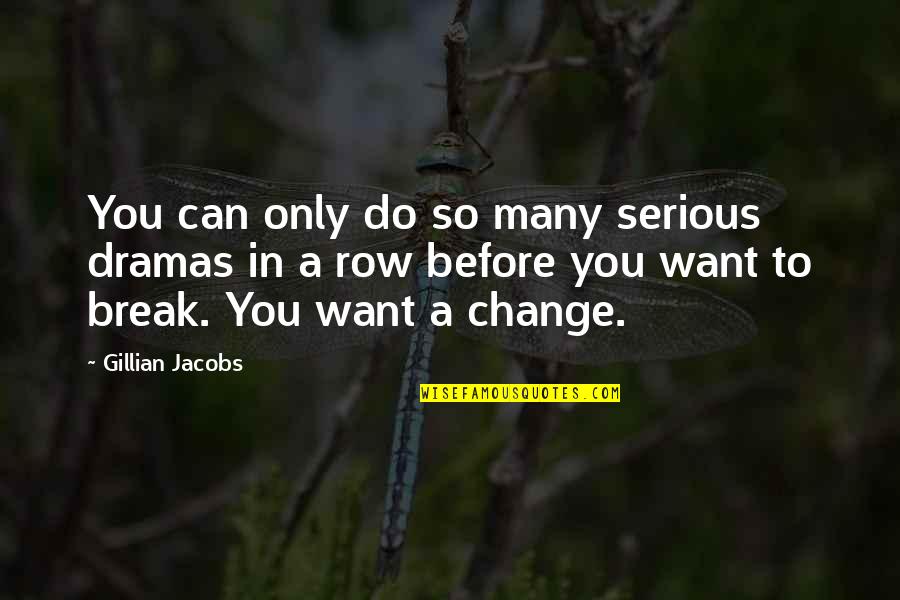 You can only do so many serious dramas in a row before you want to break. You want a change. —
Gillian Jacobs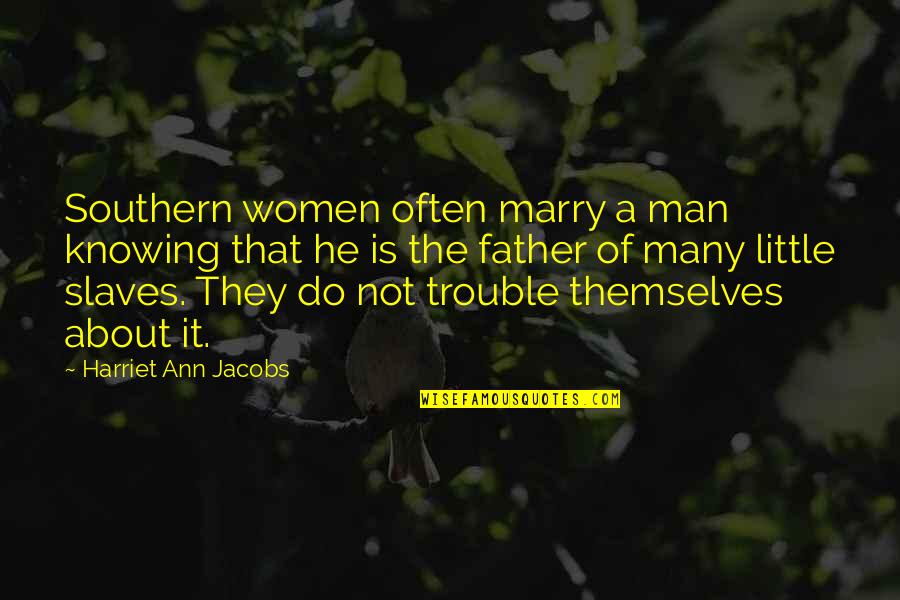 Southern women often marry a man knowing that he is the father of many little slaves. They do not trouble themselves about it. —
Harriet Ann Jacobs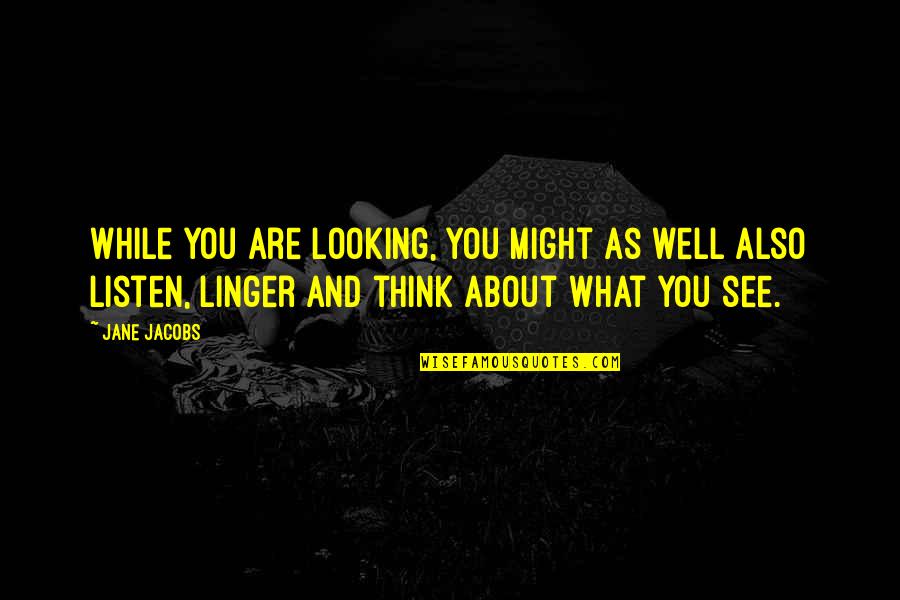 While you are looking, you might as well also listen, linger and think about what you see. —
Jane Jacobs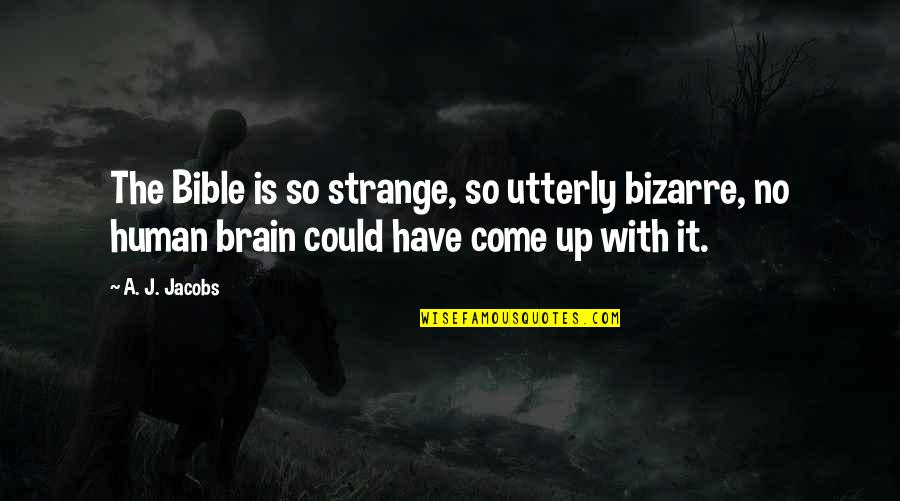 The Bible is so strange, so utterly bizarre, no human brain could have come up with it. —
A. J. Jacobs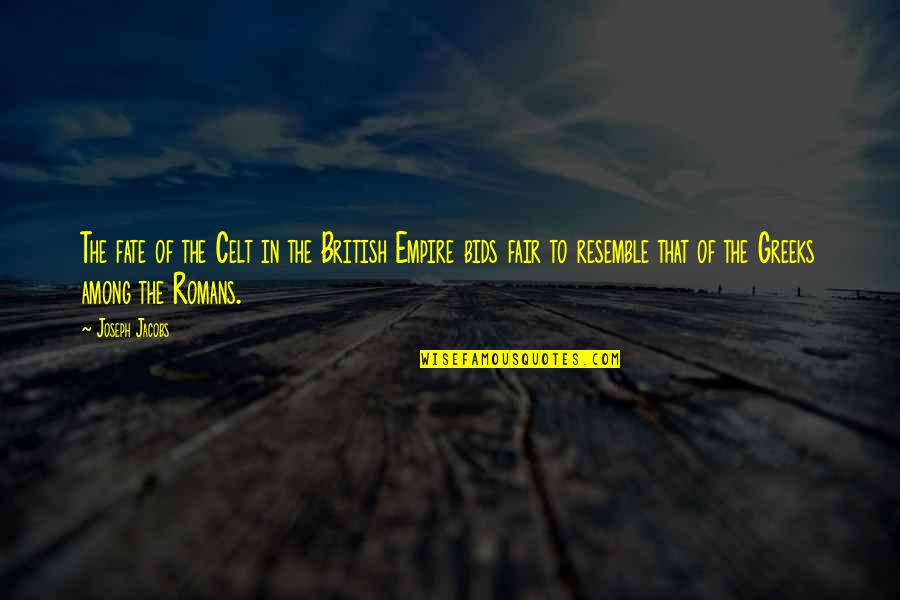 The fate of the Celt in the British Empire bids fair to resemble that of the Greeks among the Romans. —
Joseph Jacobs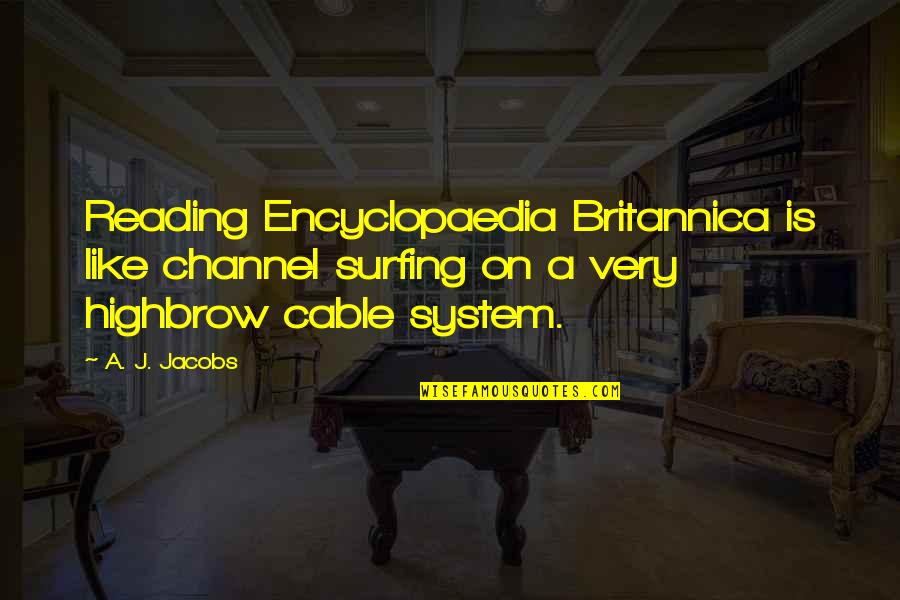 Reading Encyclopaedia Britannica is like channel surfing on a very highbrow cable system. —
A. J. Jacobs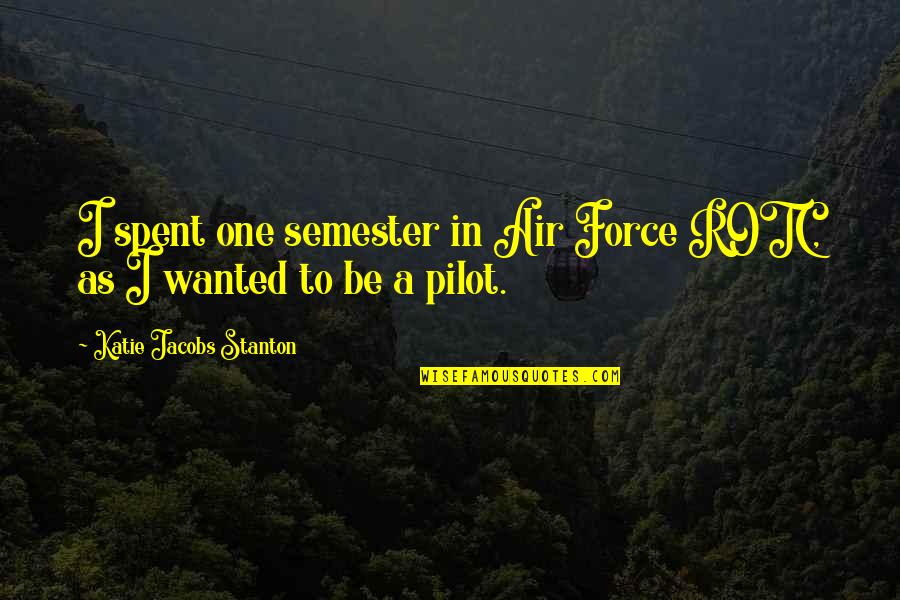 I spent one semester in Air Force ROTC, as I wanted to be a pilot. —
Katie Jacobs Stanton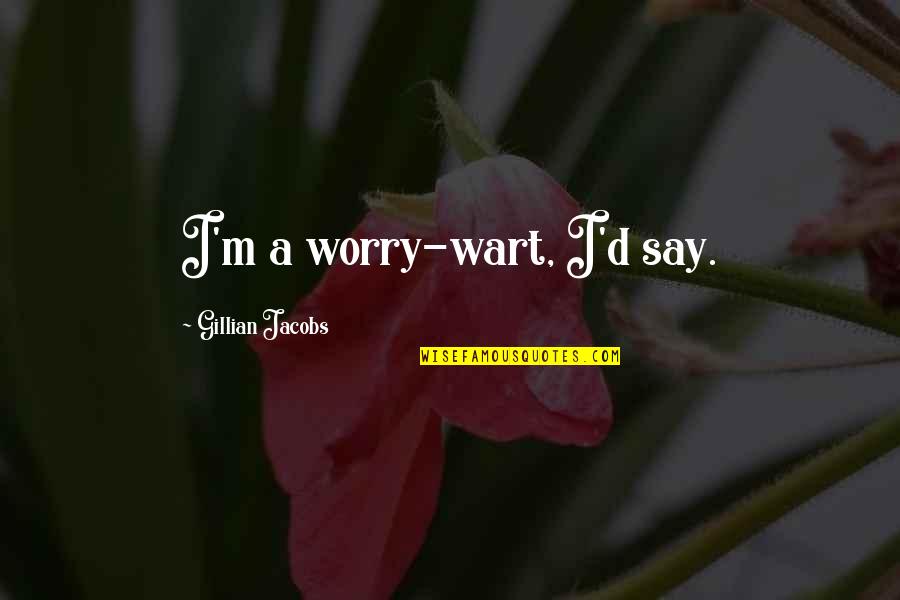 I'm a worry-wart, I'd say. —
Gillian Jacobs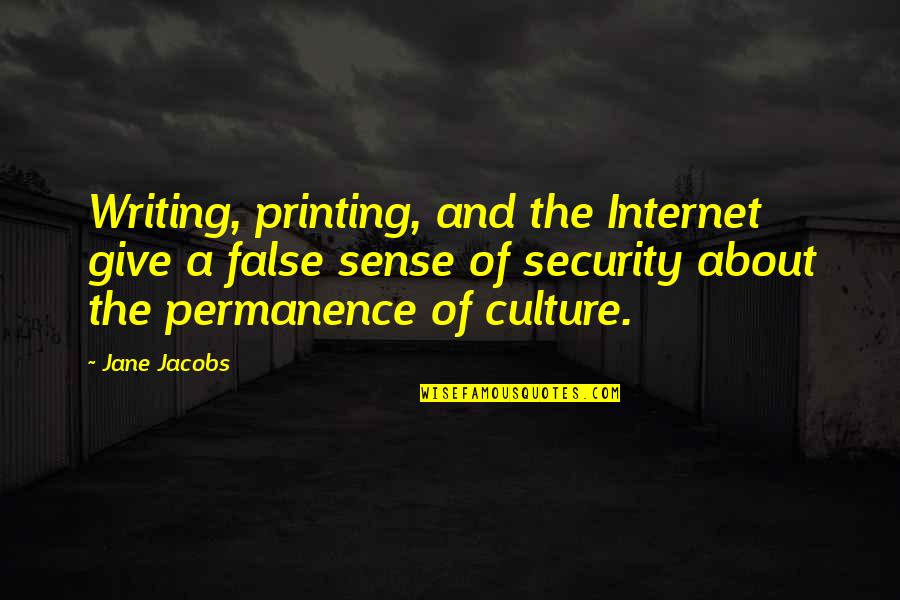 Writing, printing, and the Internet give a false sense of security about the permanence of culture. —
Jane Jacobs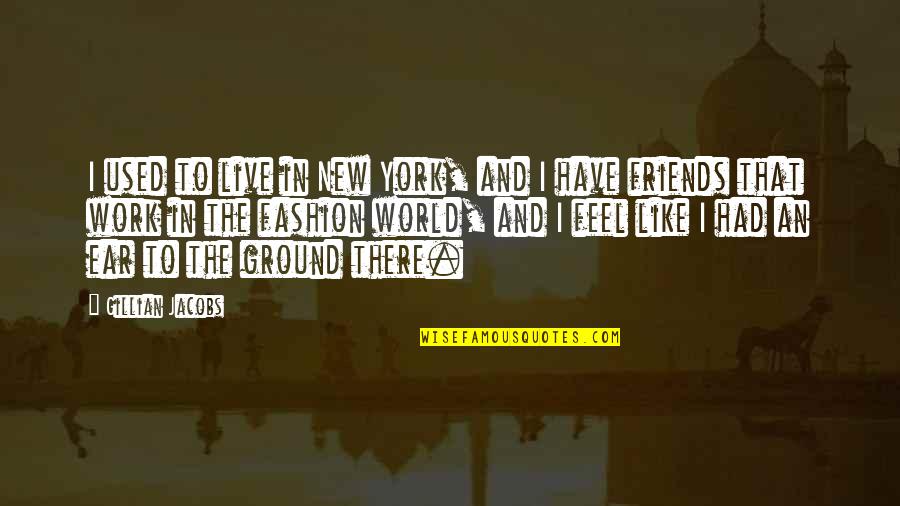 I used to live in New York, and I have friends that work in the fashion world, and I feel like I had an ear to the ground there. —
Gillian Jacobs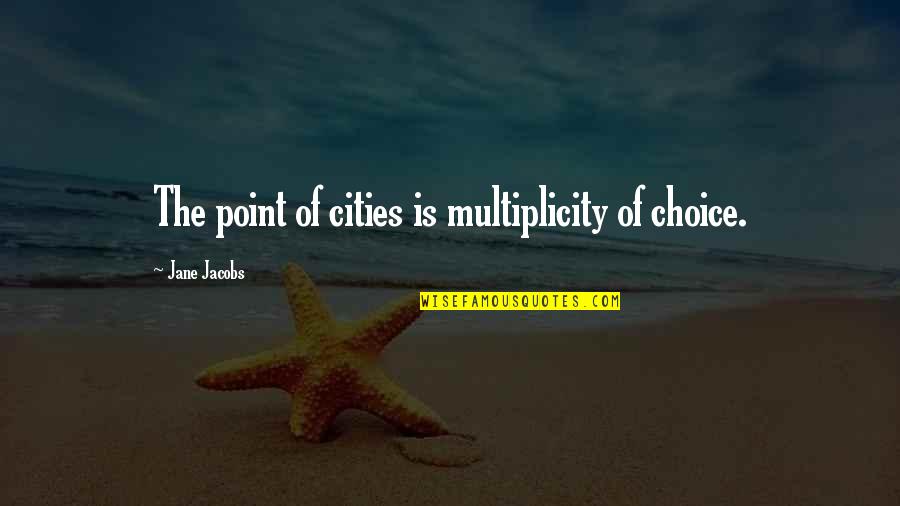 The point of cities is multiplicity of choice. —
Jane Jacobs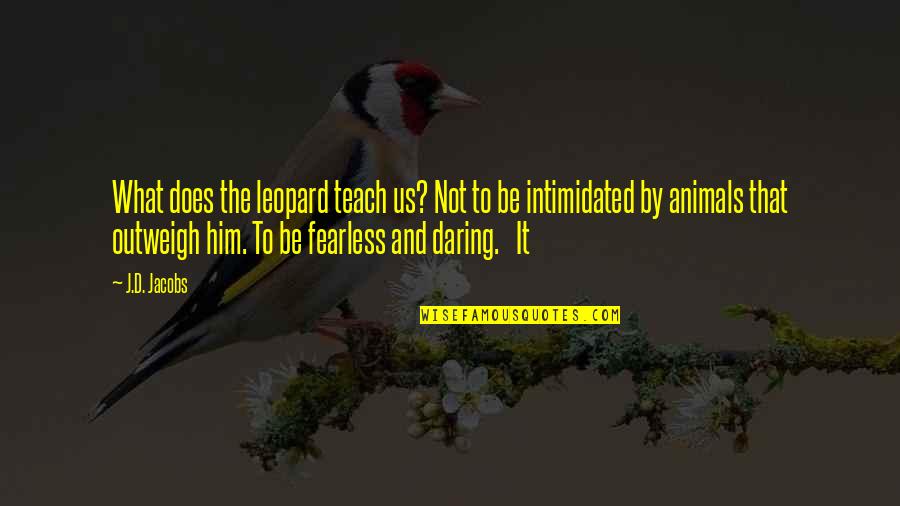 What does the leopard teach us? Not to be intimidated by animals that outweigh him. To be fearless and daring. It —
J.D. Jacobs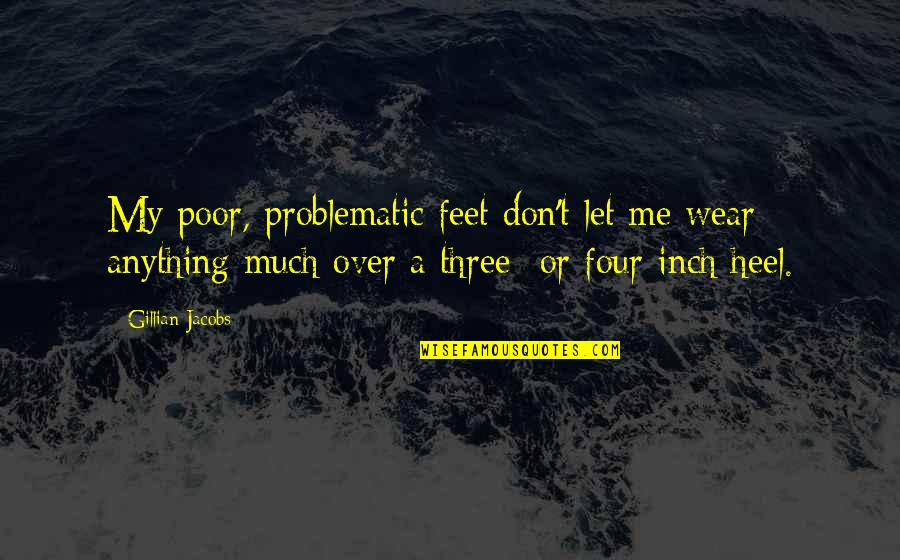 My poor, problematic feet don't let me wear anything much over a three- or four-inch heel. —
Gillian Jacobs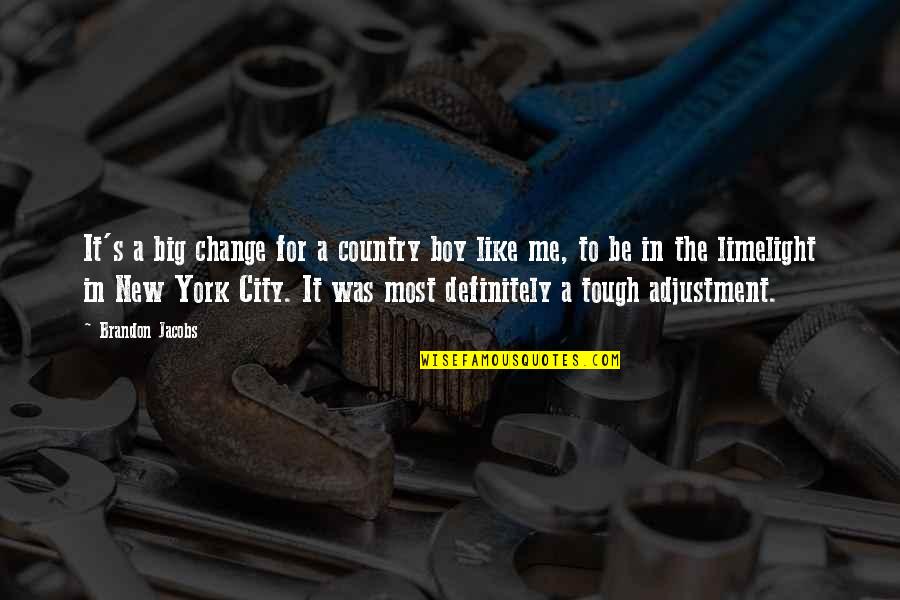 It's a big change for a country boy like me, to be in the limelight in New York City. It was most definitely a tough adjustment. —
Brandon Jacobs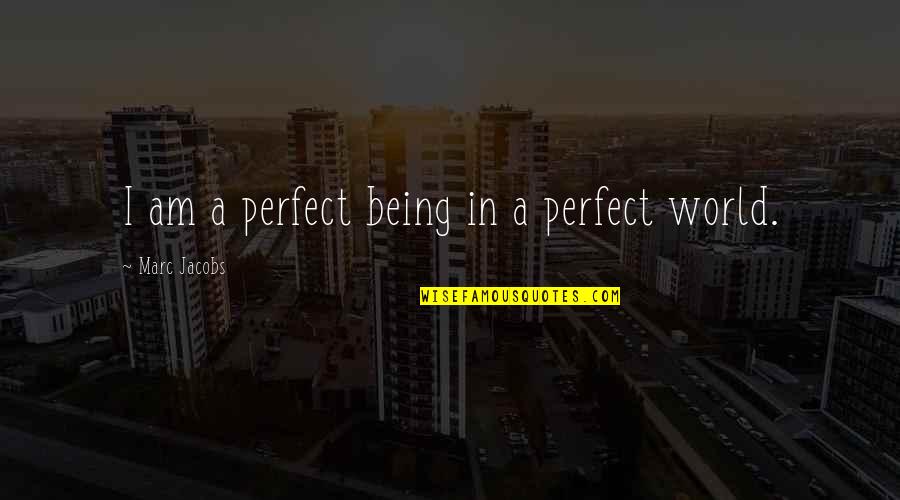 I am a perfect being in a perfect world. —
Marc Jacobs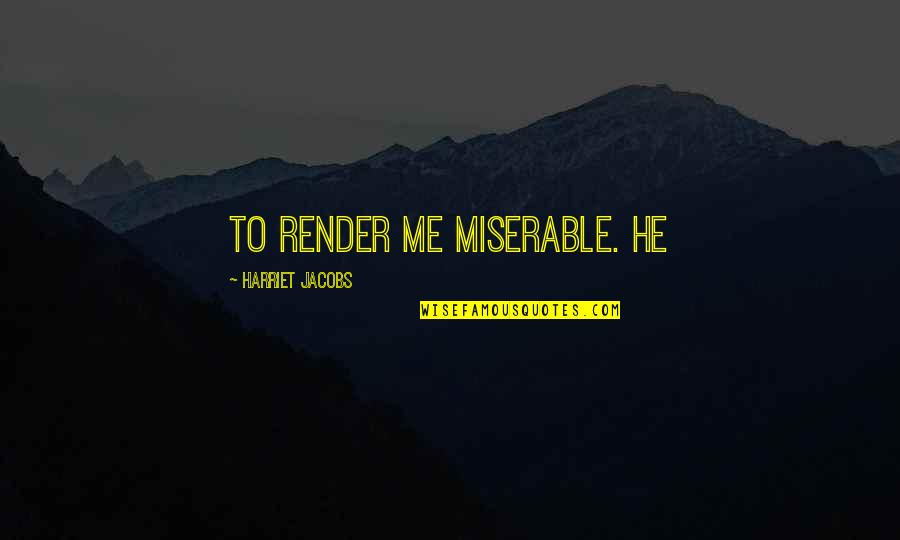 to render me miserable. He —
Harriet Jacobs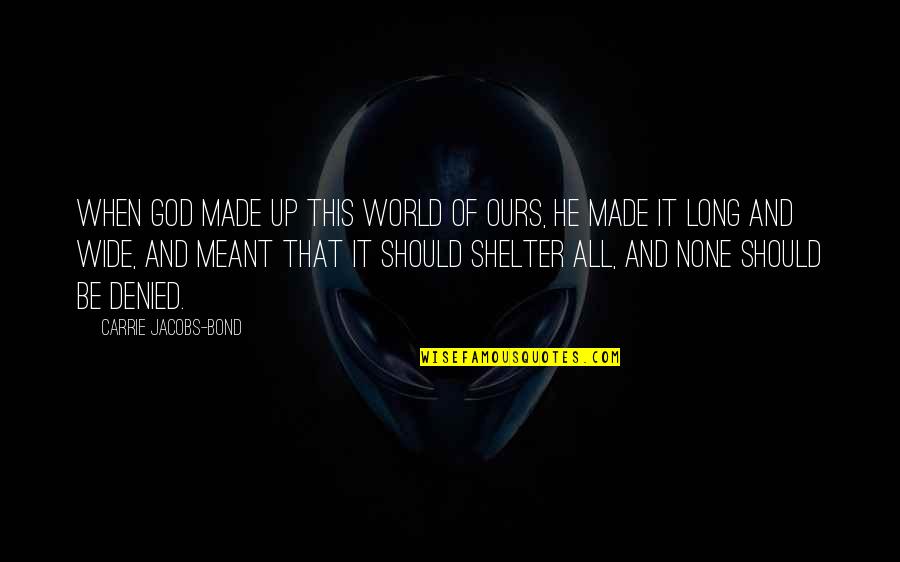 When God made up this world of ours, He made it long and wide, And meant that it should shelter all, And none should be denied. —
Carrie Jacobs-Bond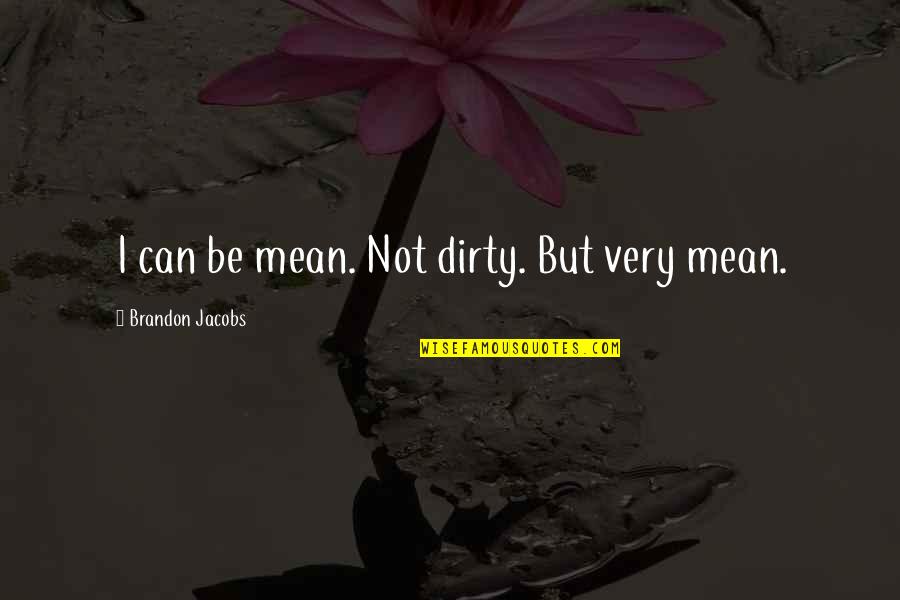 I can be mean. Not dirty. But very mean. —
Brandon Jacobs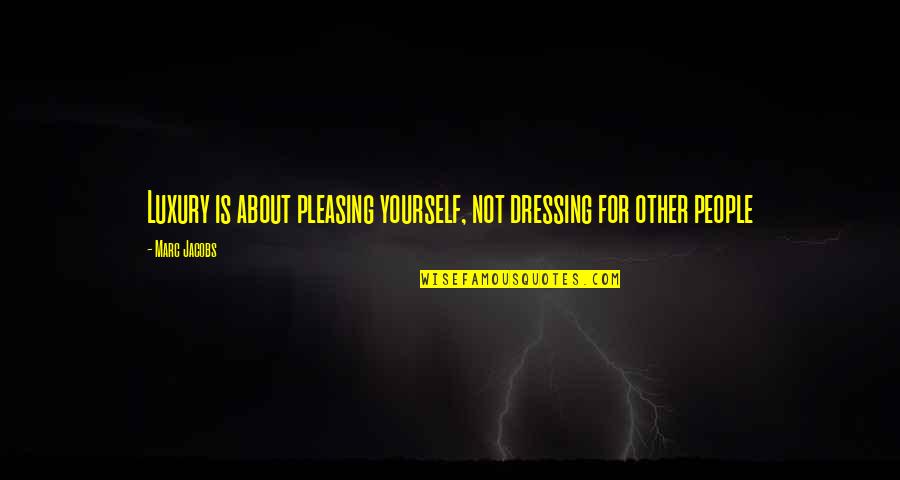 Luxury is about pleasing yourself, not dressing for other people —
Marc Jacobs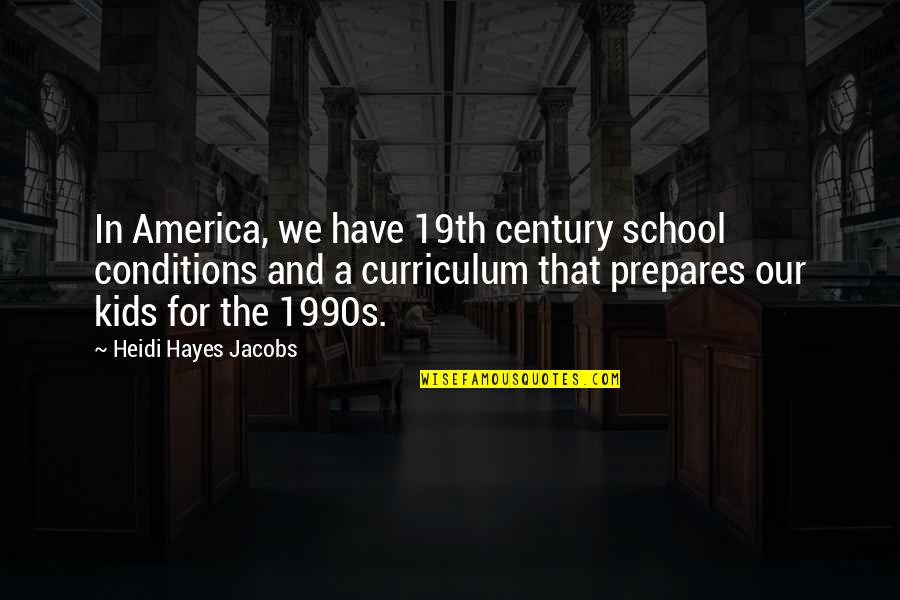 In America, we have 19th century school conditions and a curriculum that prepares our kids for the 1990s. —
Heidi Hayes Jacobs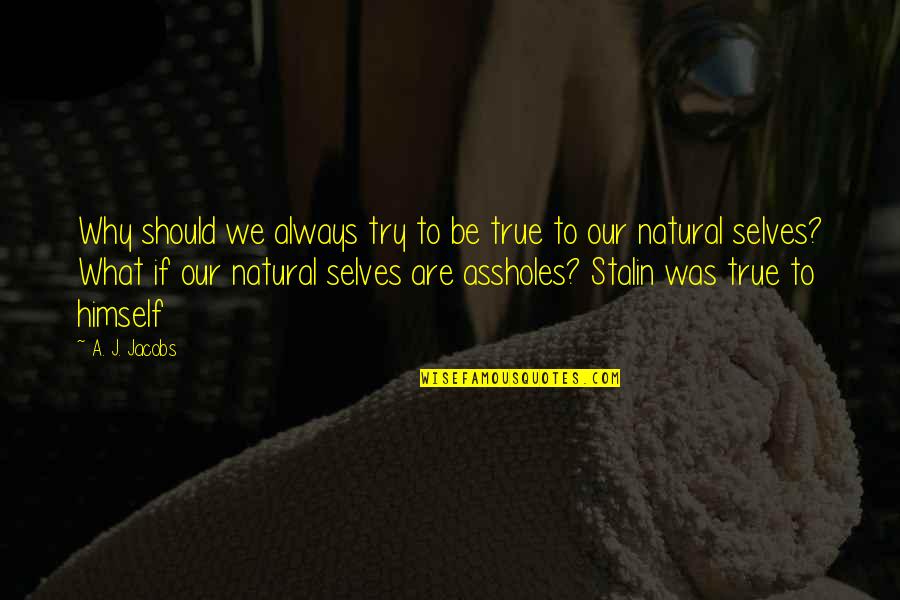 Why should we always try to be true to our natural selves? What if our natural selves are assholes? Stalin was true to himself —
A. J. Jacobs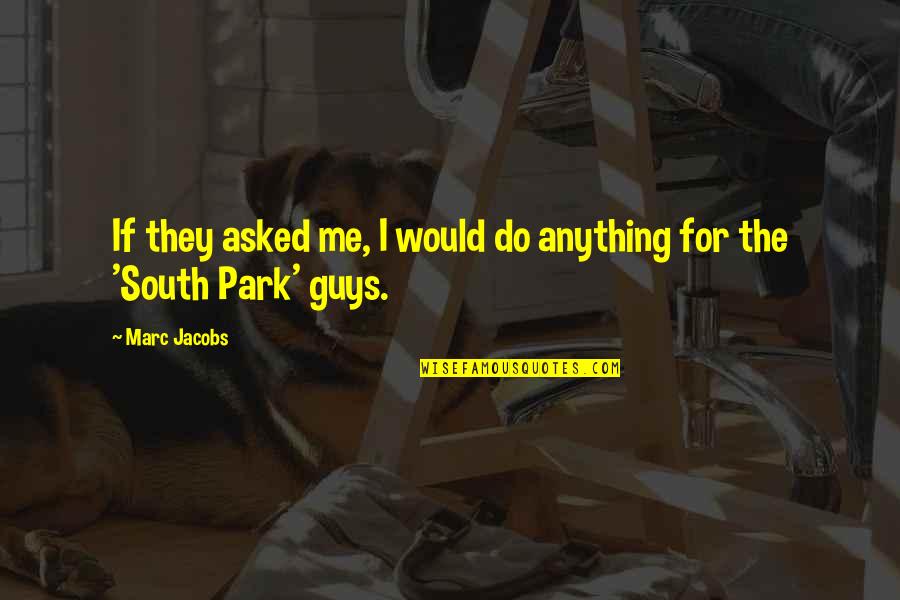 If they asked me, I would do anything for the 'South Park' guys. —
Marc Jacobs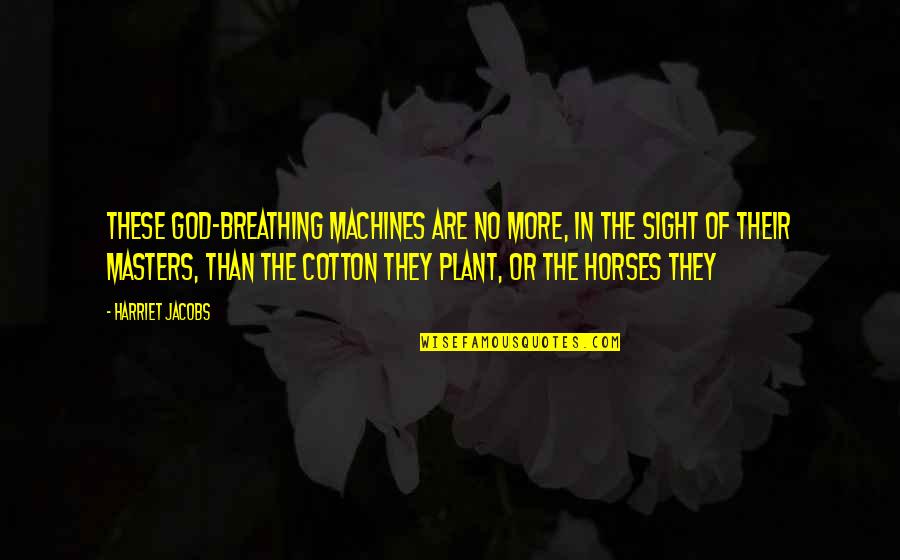 These God-breathing machines are no more, in the sight of their masters, than the cotton they plant, or the horses they —
Harriet Jacobs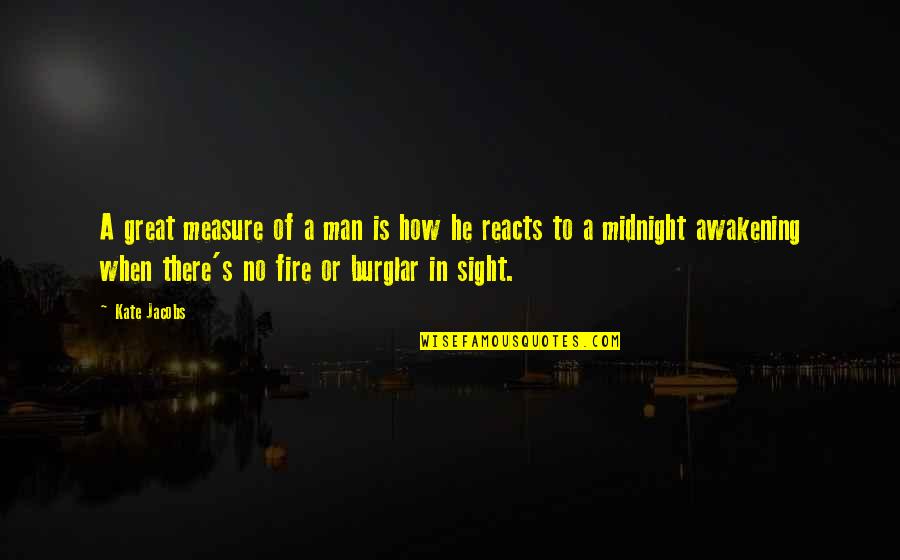 A great measure of a man is how he reacts to a midnight awakening when there's no fire or burglar in sight. —
Kate Jacobs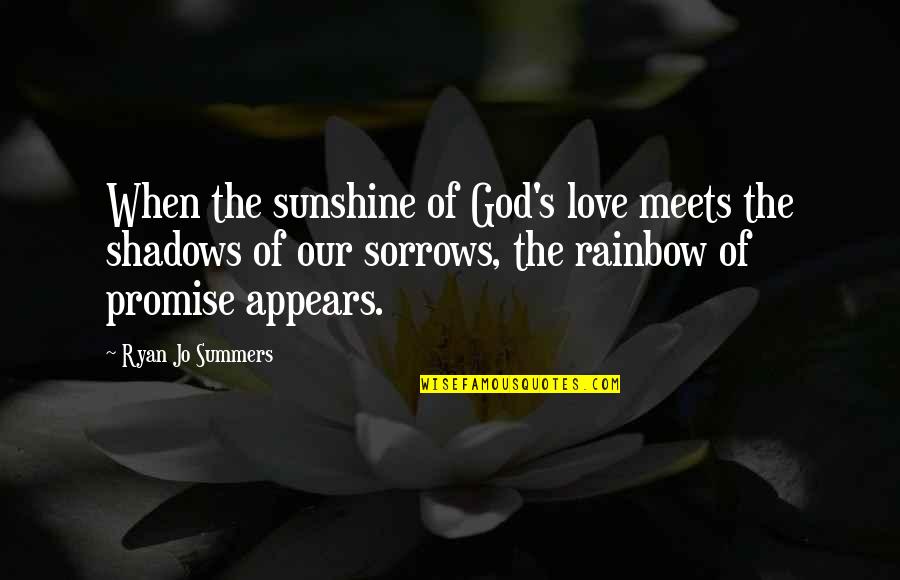 When the sunshine of God's love meets the shadows of our sorrows, the rainbow of promise appears. —
Ryan Jo Summers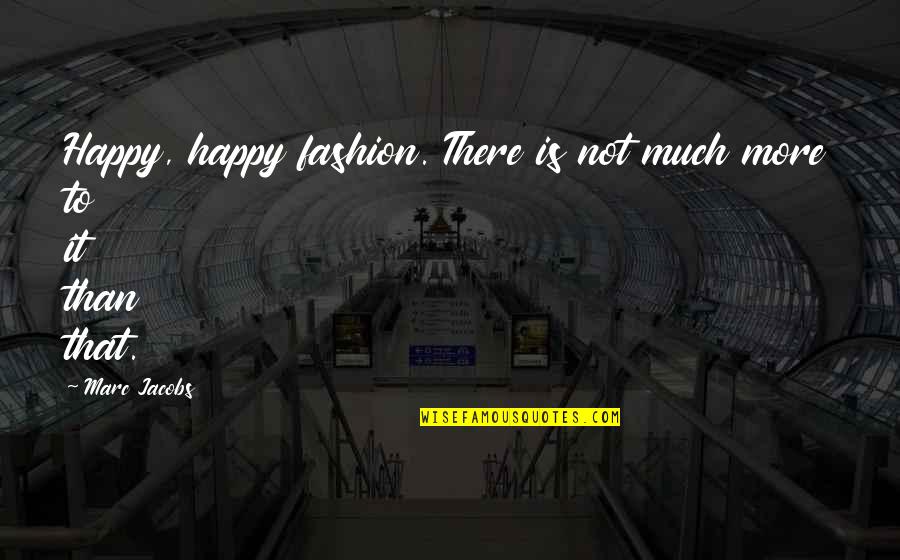 Happy, happy fashion. There is not much more to it than that. —
Marc Jacobs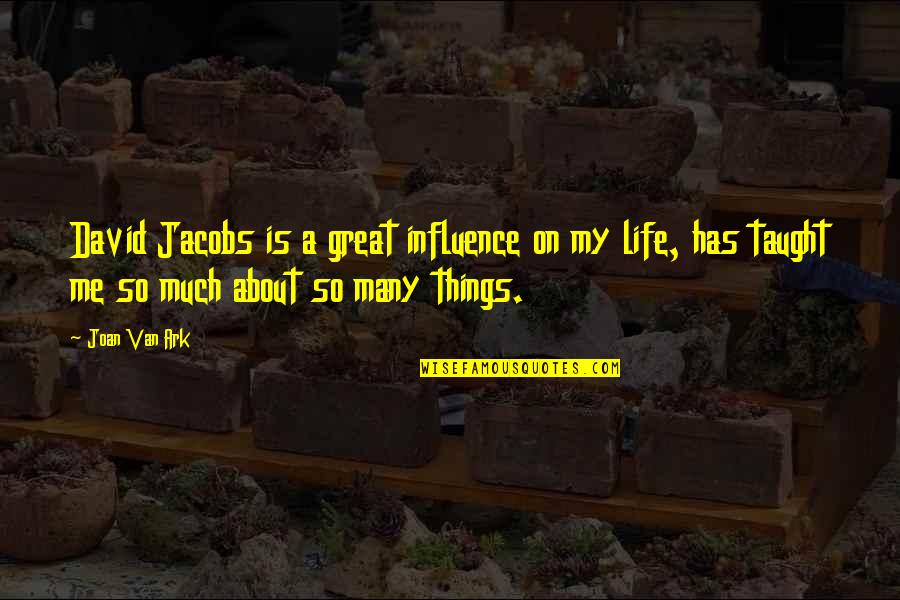 David
Jacobs
is a great influence on my life, has taught me so much about so many things. —
Joan Van Ark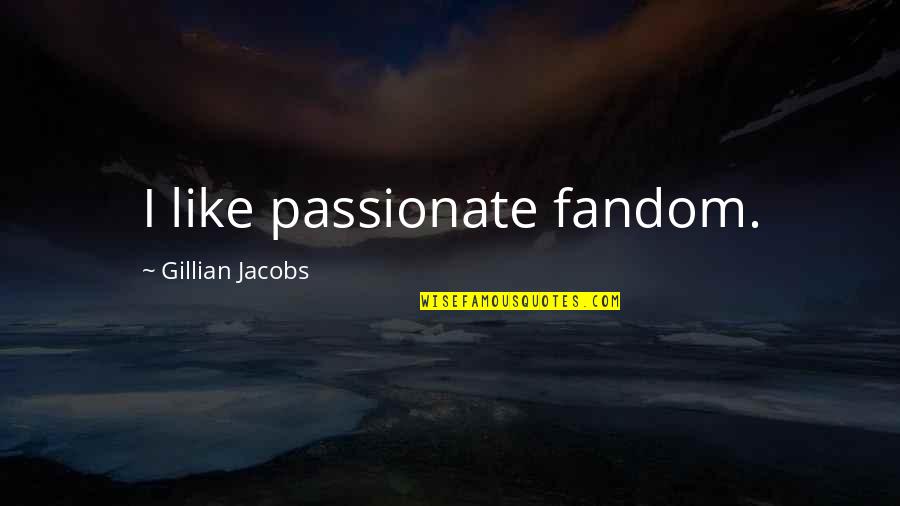 I like passionate fandom. —
Gillian Jacobs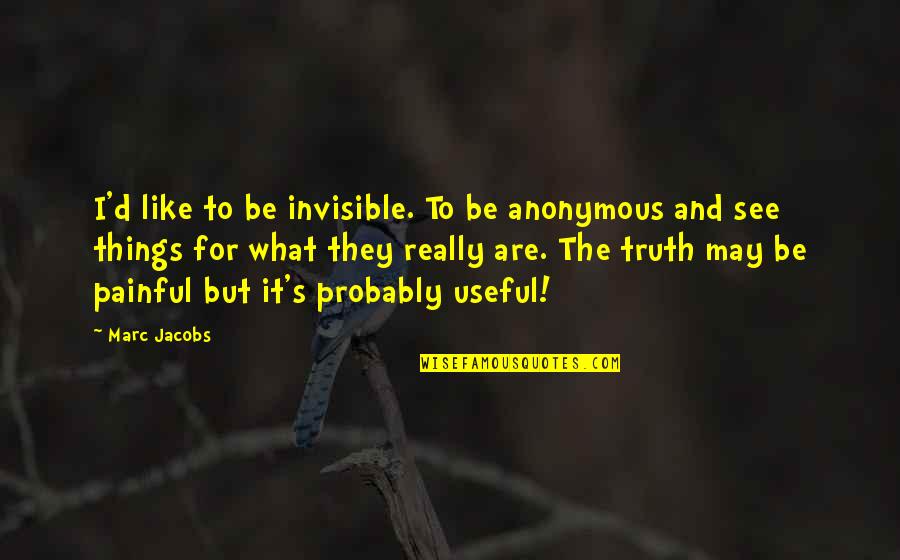 I'd like to be invisible. To be anonymous and see things for what they really are. The truth may be painful but it's probably useful! —
Marc Jacobs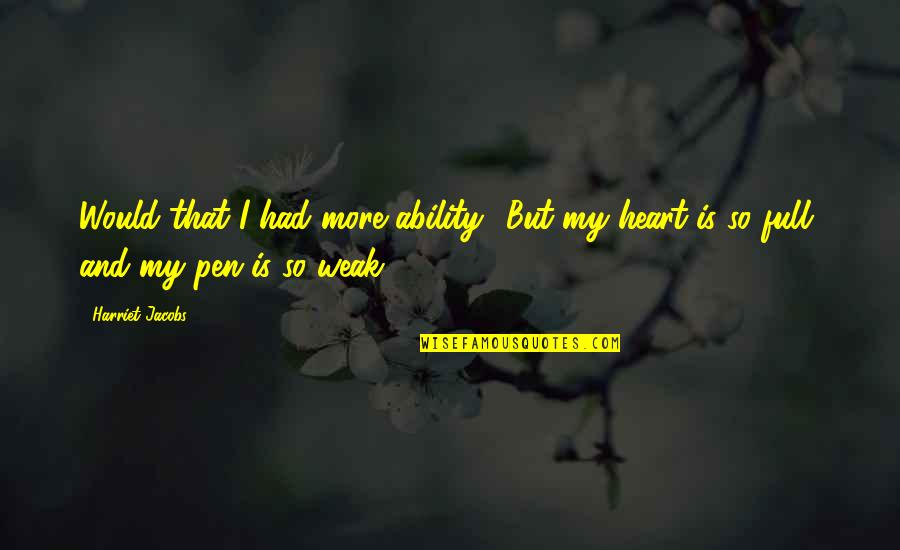 Would that I had more ability! But my heart is so full, and my pen is so weak! —
Harriet Jacobs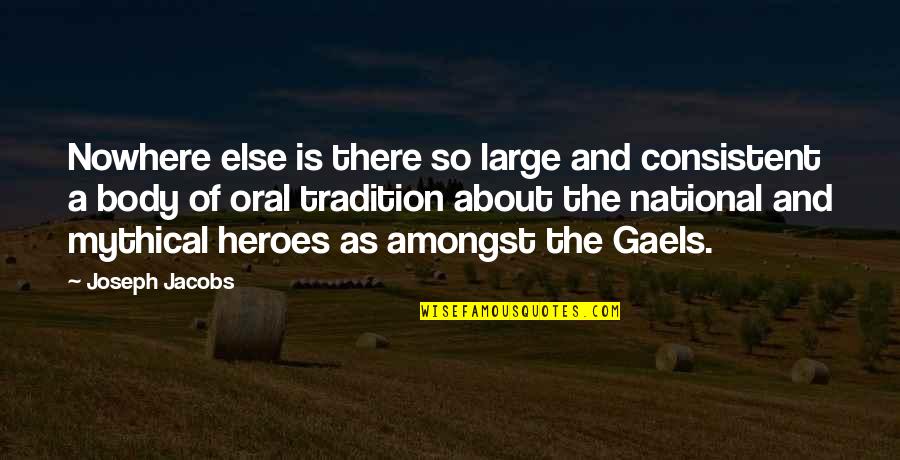 Nowhere else is there so large and consistent a body of oral tradition about the national and mythical heroes as amongst the Gaels. —
Joseph Jacobs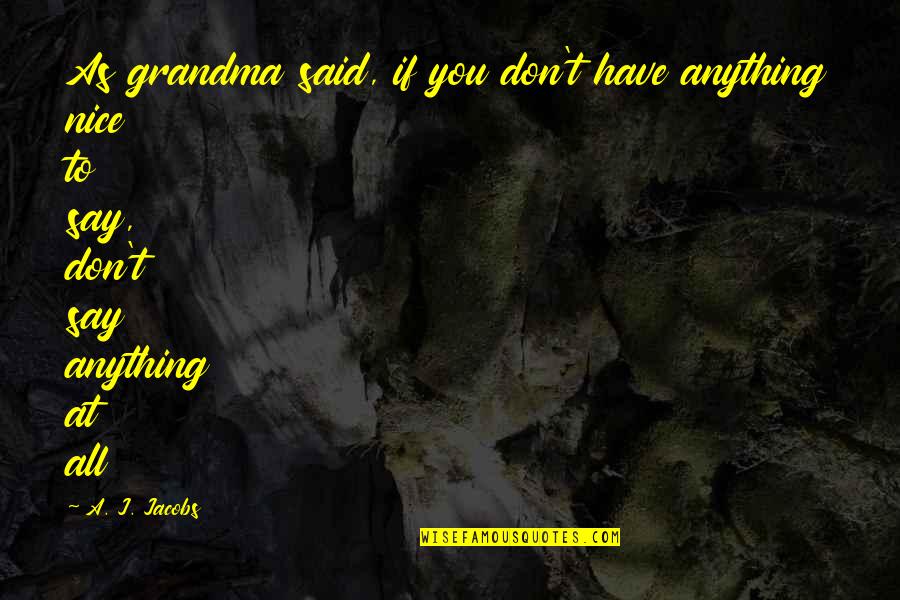 As grandma said, if you don't have anything nice to say, don't say anything at all —
A. J. Jacobs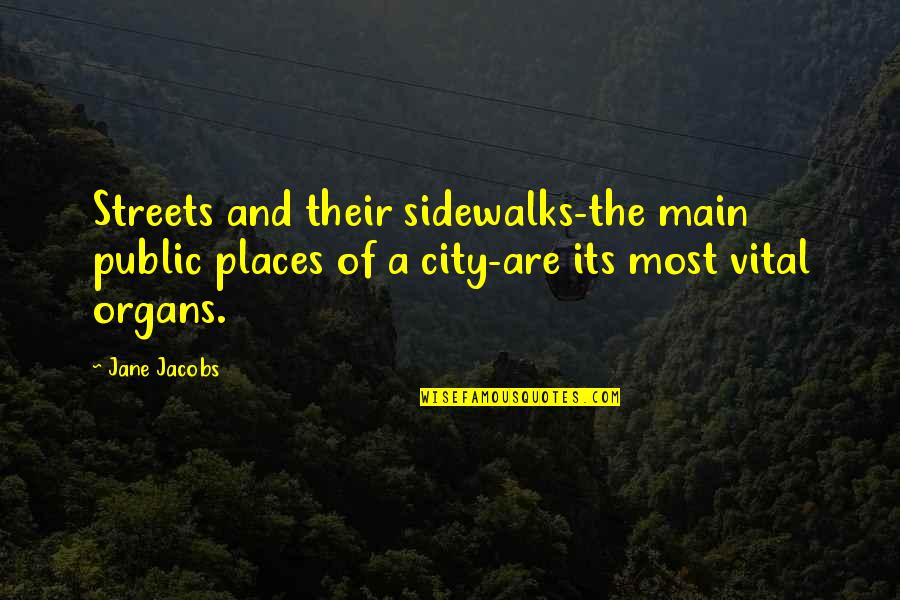 Streets and their sidewalks-the main public places of a city-are its most vital organs. —
Jane Jacobs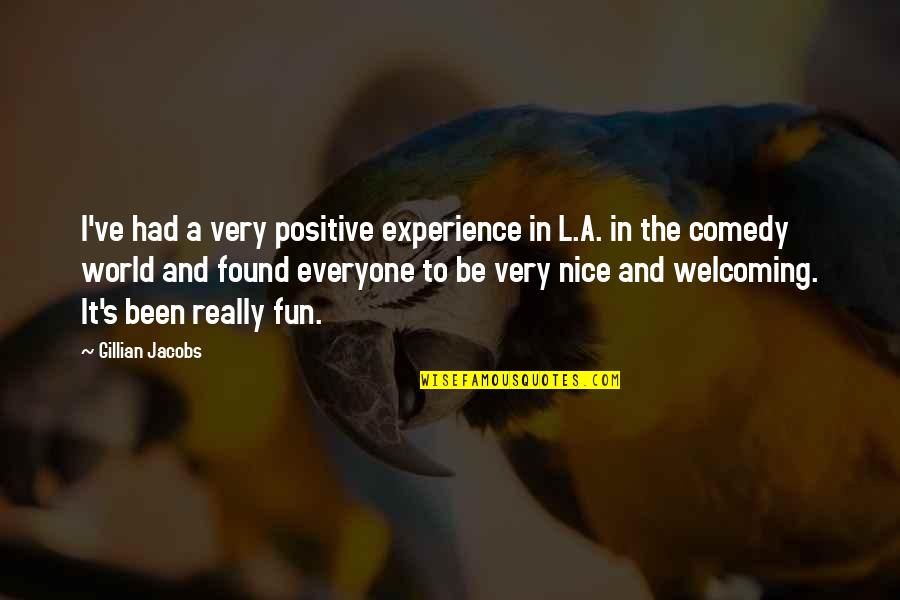 I've had a very positive experience in L.A. in the comedy world and found everyone to be very nice and welcoming. It's been really fun. —
Gillian Jacobs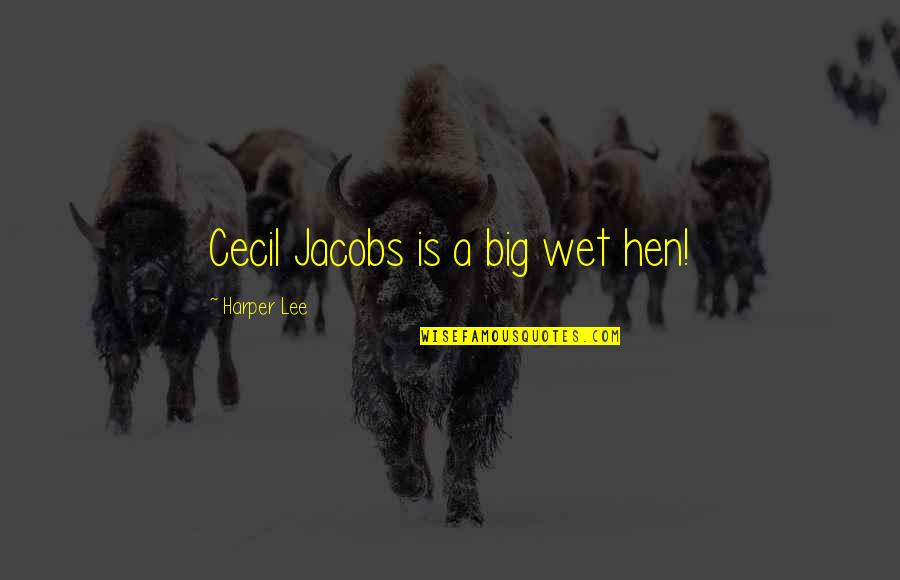 Cecil
Jacobs
is a big wet hen! —
Harper Lee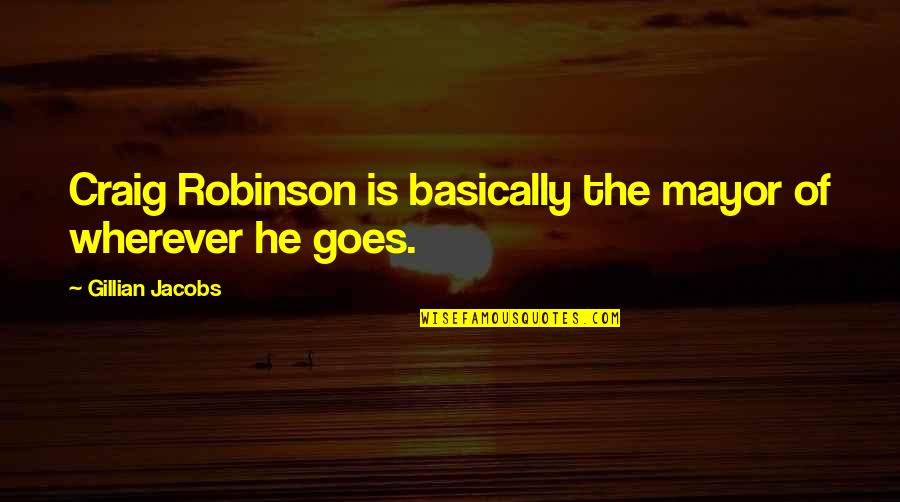 Craig Robinson is basically the mayor of wherever he goes. —
Gillian Jacobs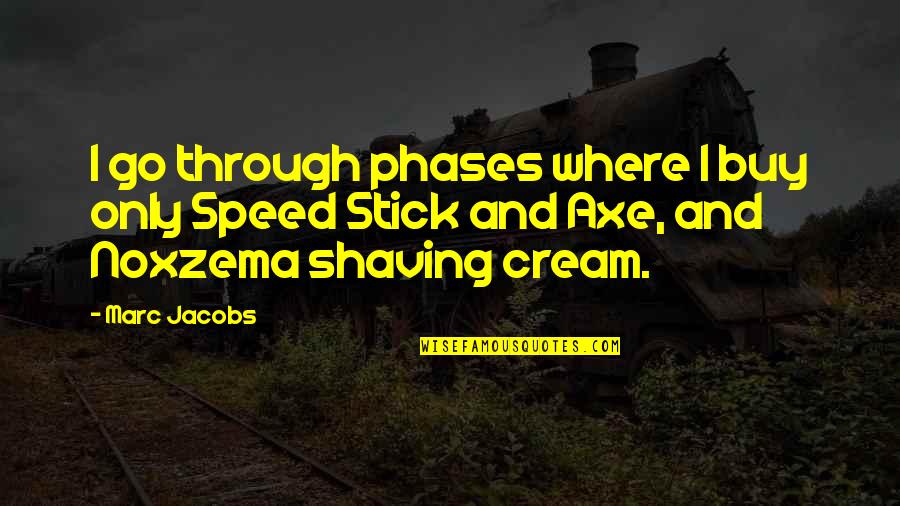 I go through phases where I buy only Speed Stick and Axe, and Noxzema shaving cream. —
Marc Jacobs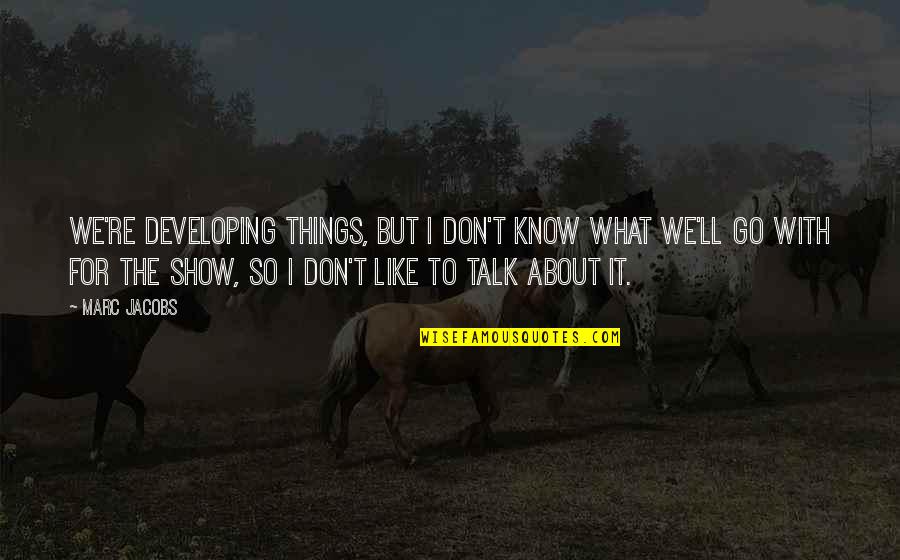 We're developing things, but I don't know what we'll go with for the show, so I don't like to talk about it. —
Marc Jacobs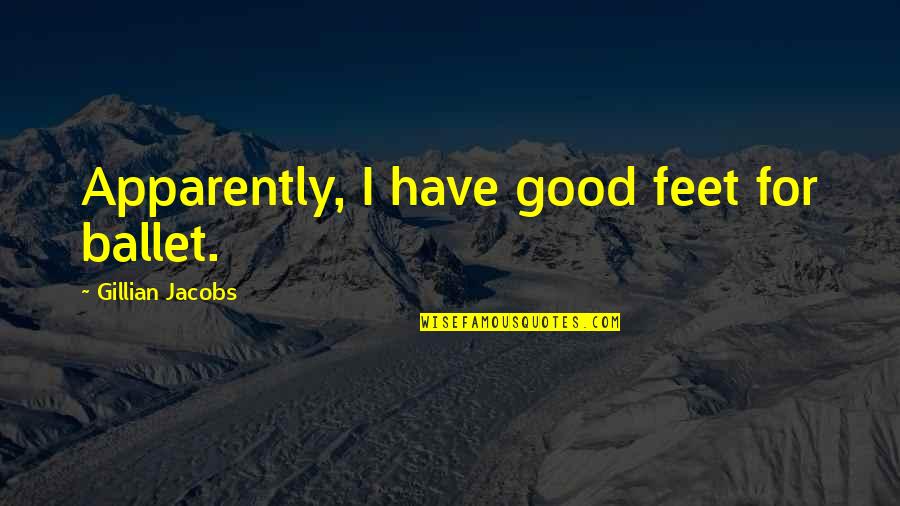 Apparently, I have good feet for ballet. —
Gillian Jacobs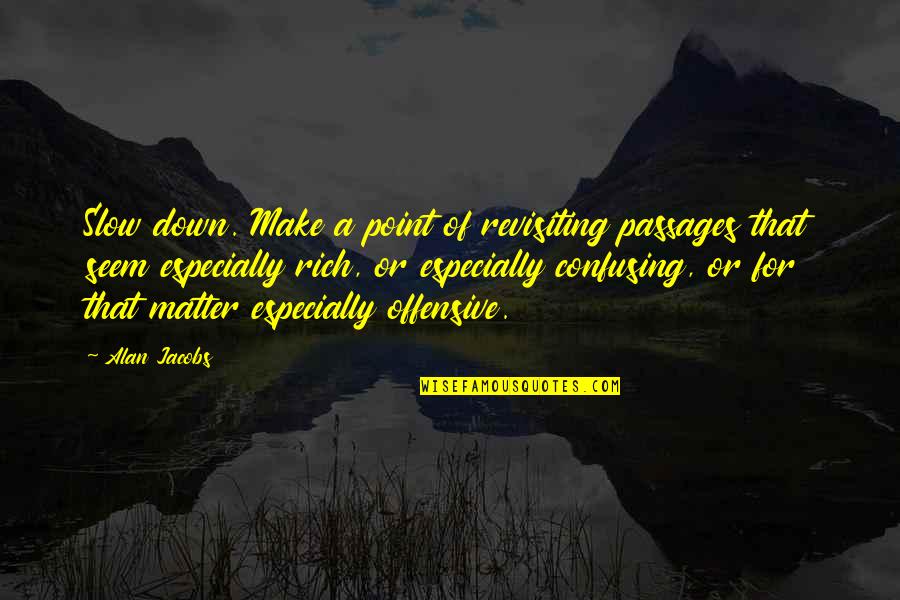 Slow down. Make a point of revisiting passages that seem especially rich, or especially confusing, or for that matter especially offensive. —
Alan Jacobs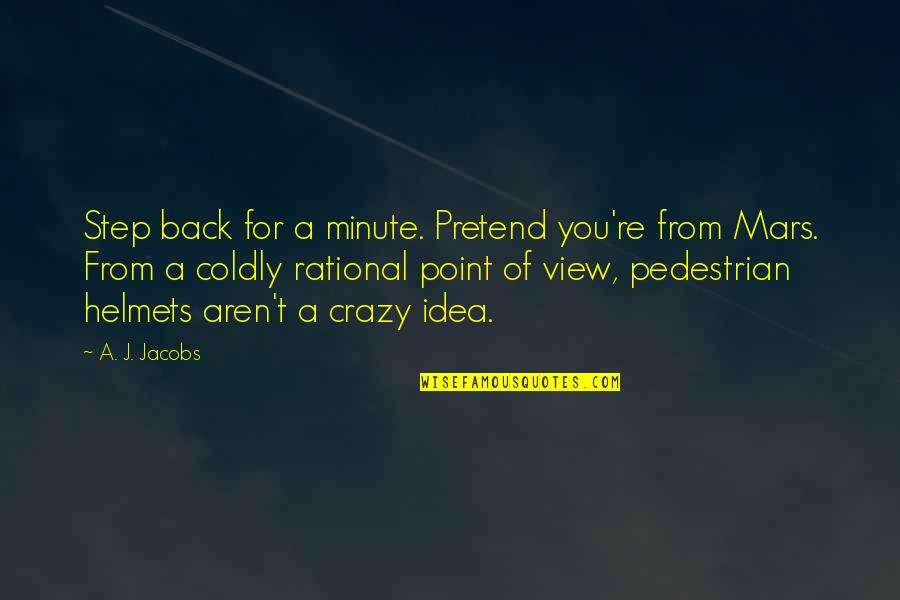 Step back for a minute. Pretend you're from Mars. From a coldly rational point of view, pedestrian helmets aren't a crazy idea. —
A. J. Jacobs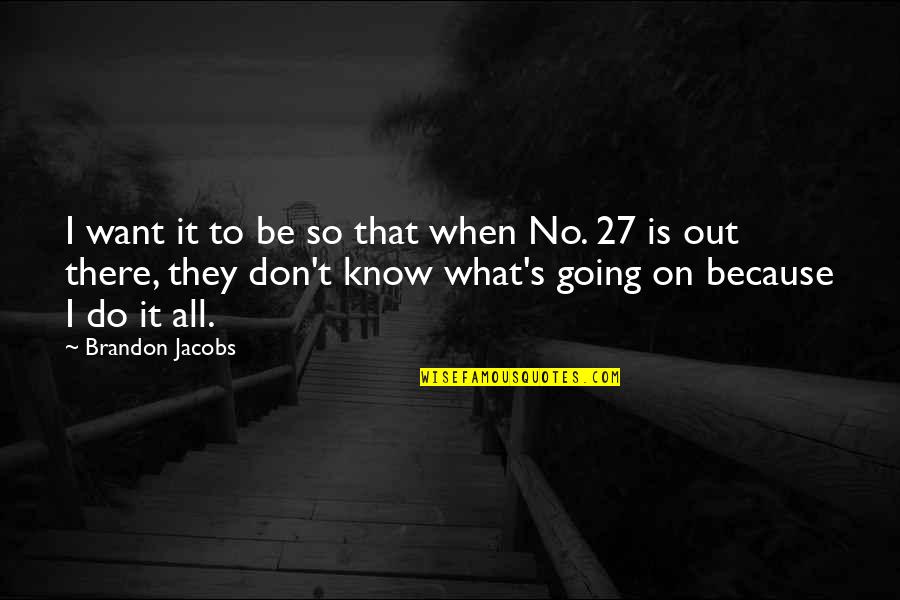 I want it to be so that when No. 27 is out there, they don't know what's going on because I do it all. —
Brandon Jacobs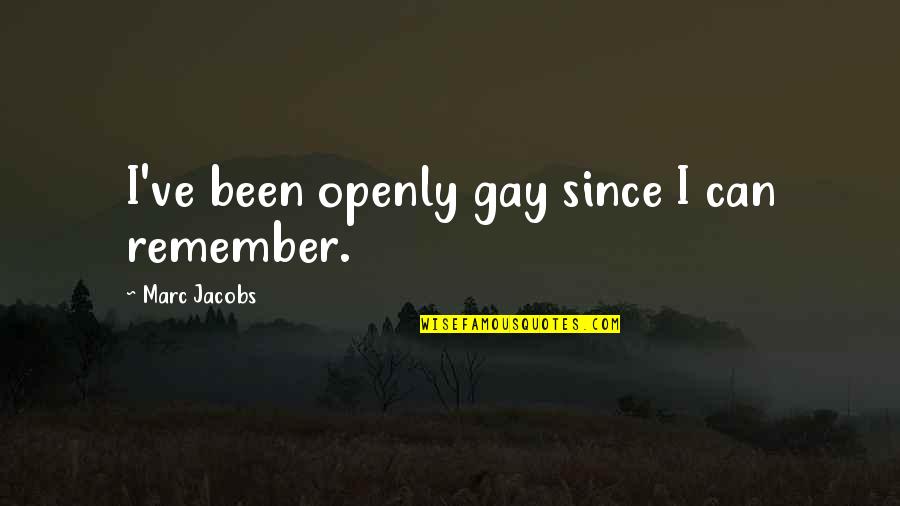 I've been openly gay since I can remember. —
Marc Jacobs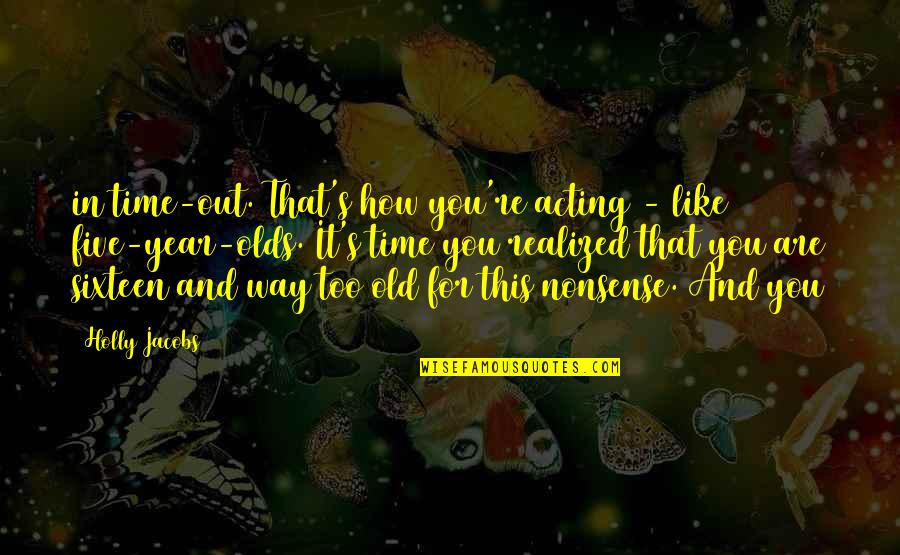 in time-out. That's how you're acting - like five-year-olds. It's time you realized that you are sixteen and way too old for this nonsense. And you —
Holly Jacobs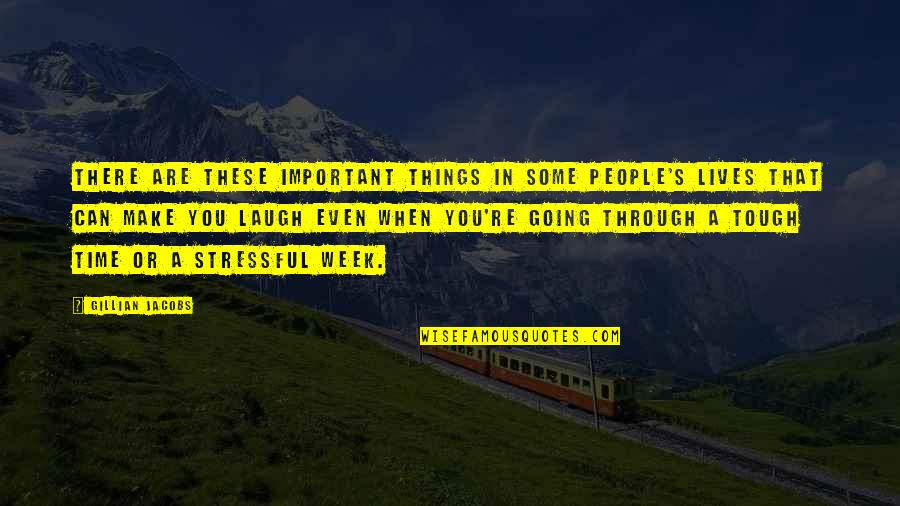 There are these important things in some people's lives that can make you laugh even when you're going through a tough time or a stressful week. —
Gillian Jacobs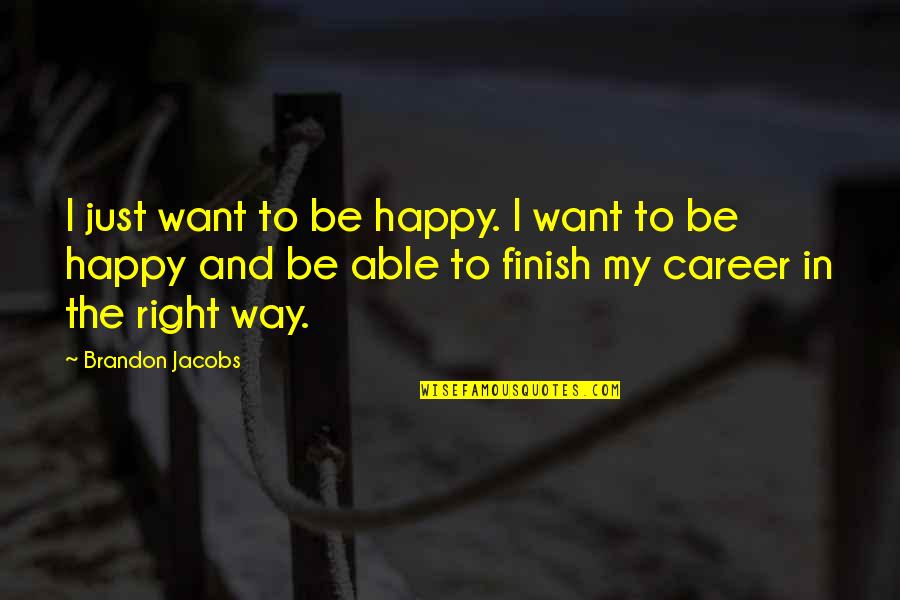 I just want to be happy. I want to be happy and be able to finish my career in the right way. —
Brandon Jacobs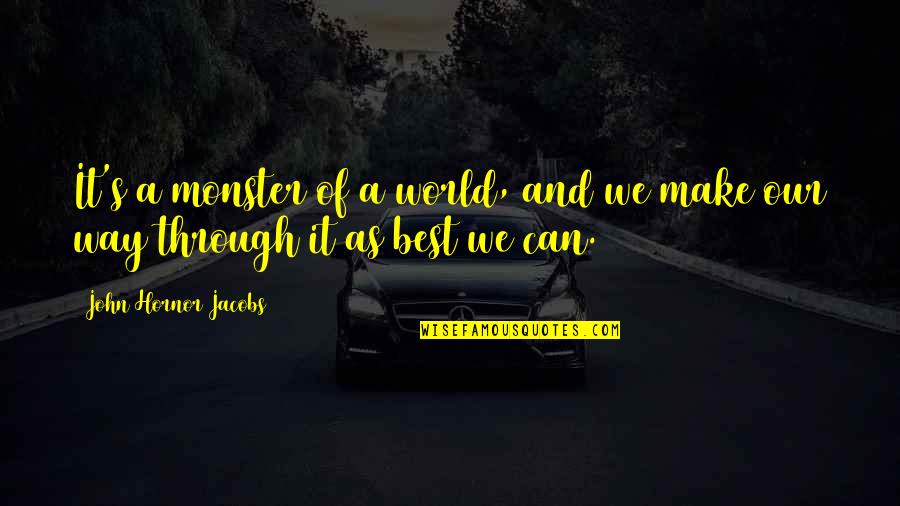 It's a monster of a world, and we make our way through it as best we can. —
John Hornor Jacobs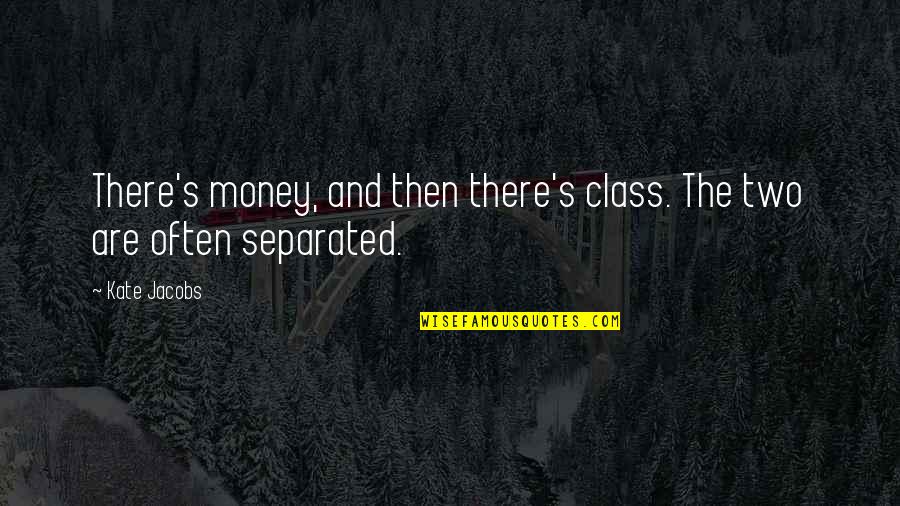 There's money, and then there's class. The two are often separated. —
Kate Jacobs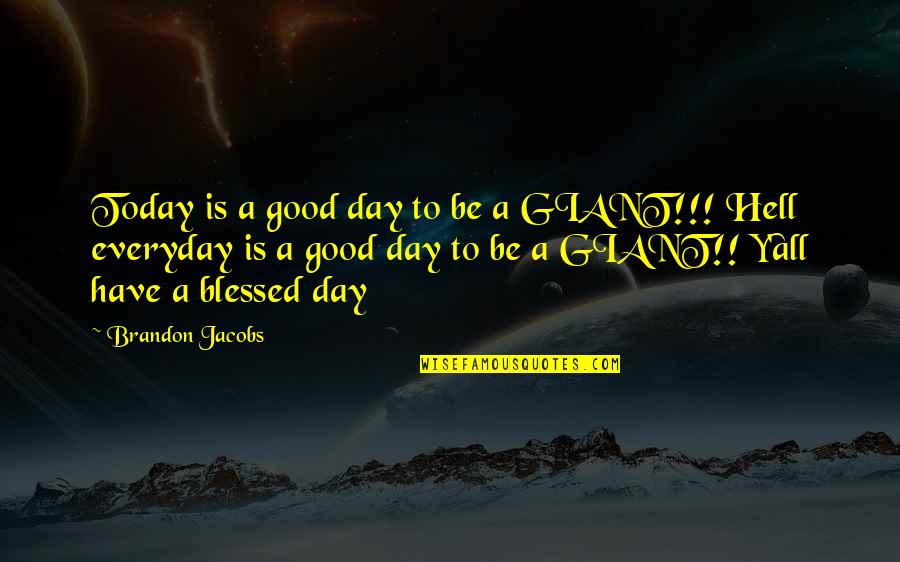 Today is a good day to be a GIANT!!! Hell everyday is a good day to be a GIANT!! Y'all have a blessed day —
Brandon Jacobs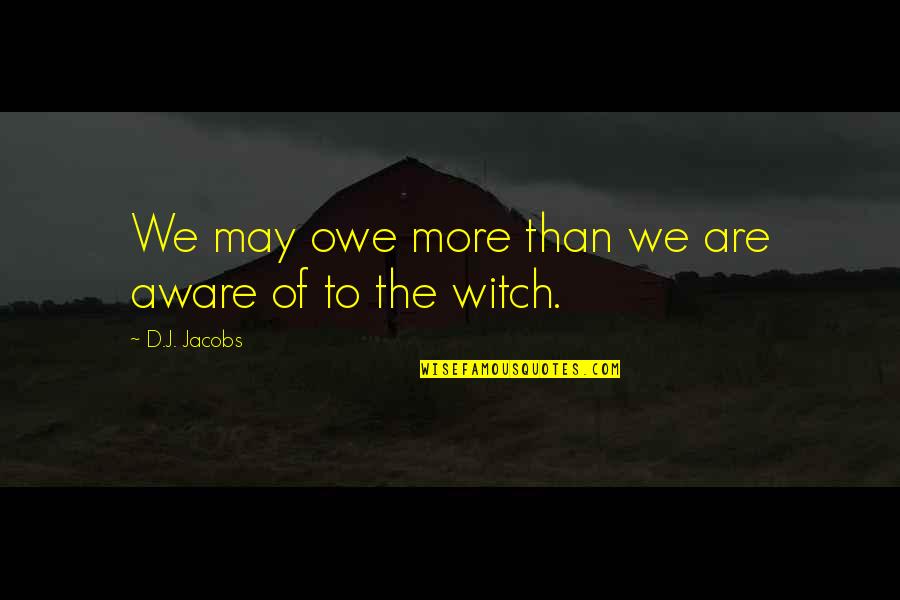 We may owe more than we are aware of to the witch. —
D.J. Jacobs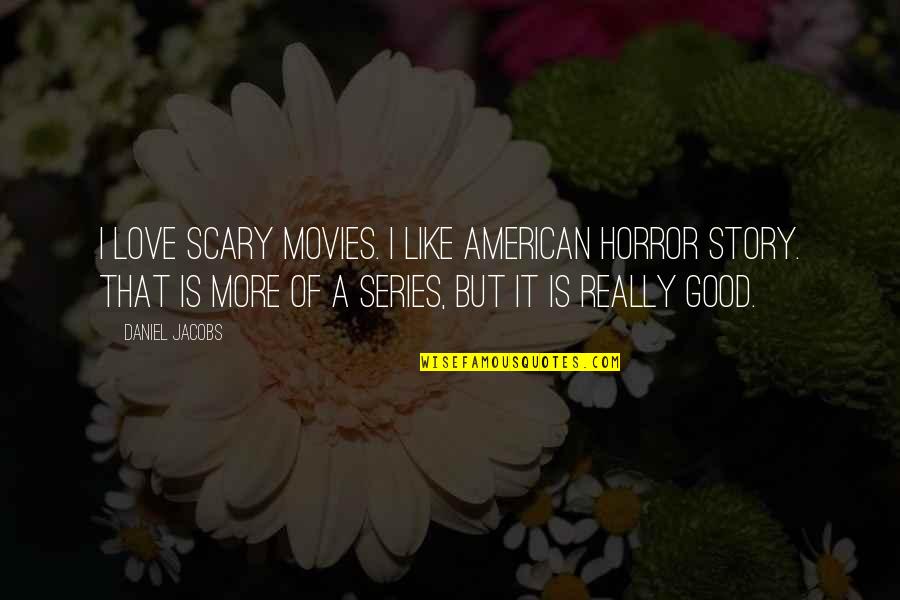 I love scary movies. I like American Horror Story. That is more of a series, but it is really good. —
Daniel Jacobs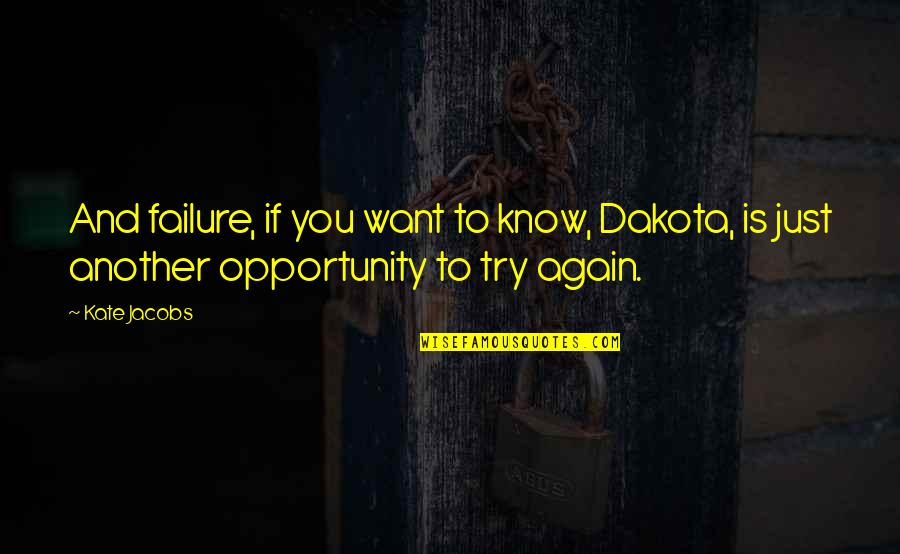 And failure, if you want to know, Dakota, is just another opportunity to try again. —
Kate Jacobs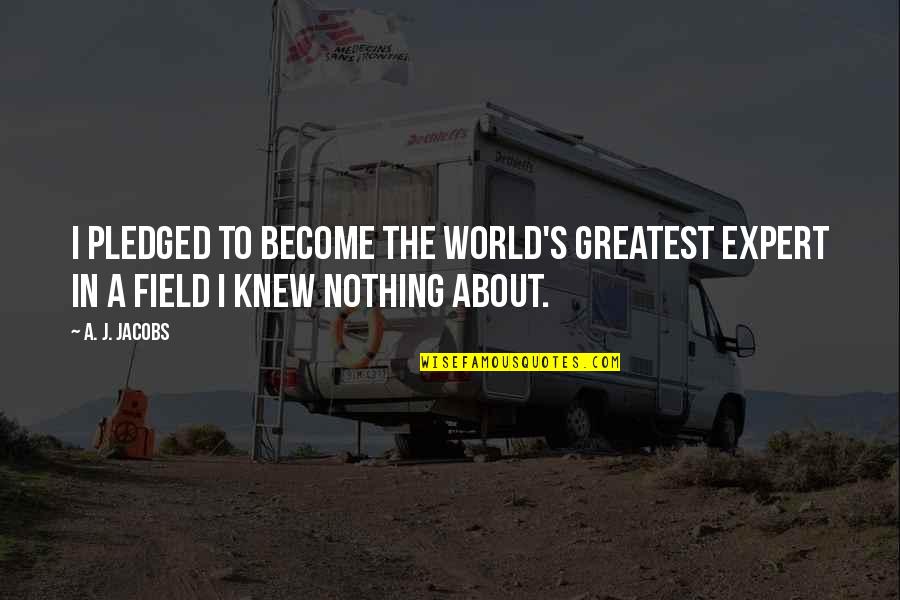 I pledged to become the world's greatest expert in a field I knew nothing about. —
A. J. Jacobs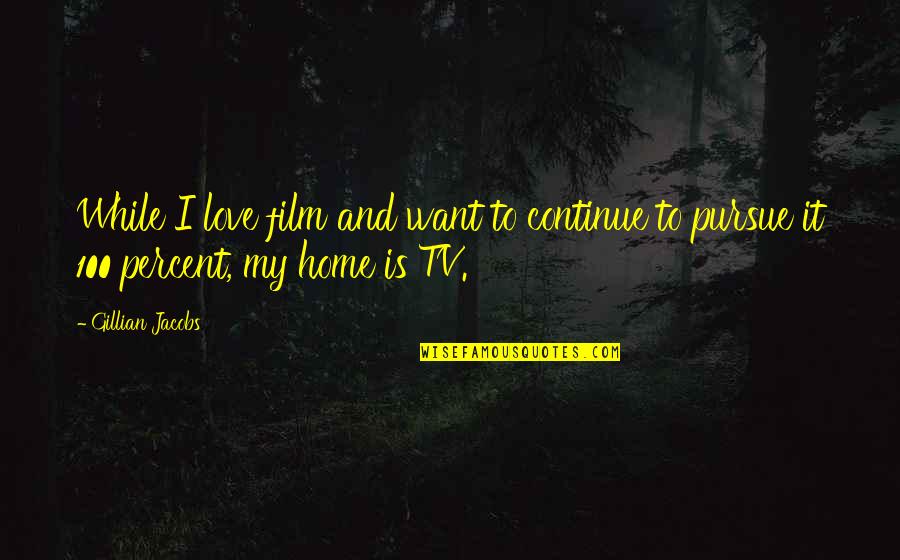 While I love film and want to continue to pursue it 100 percent, my home is TV. —
Gillian Jacobs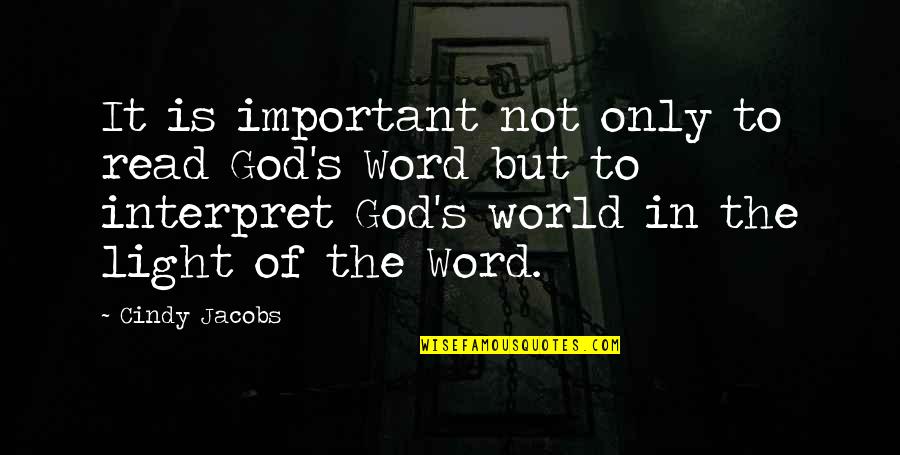 It is important not only to read God's Word but to interpret God's world in the light of the Word. —
Cindy Jacobs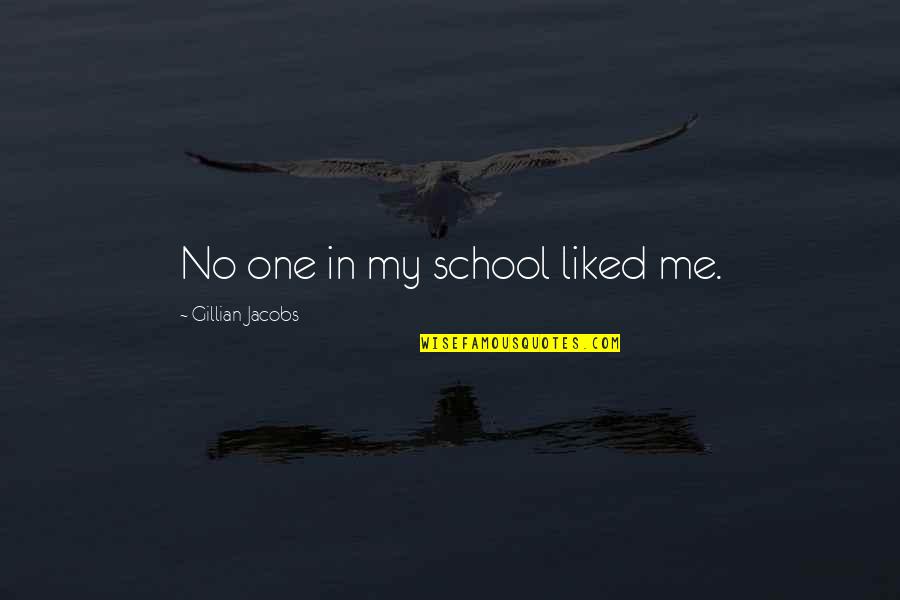 No one in my school liked me. —
Gillian Jacobs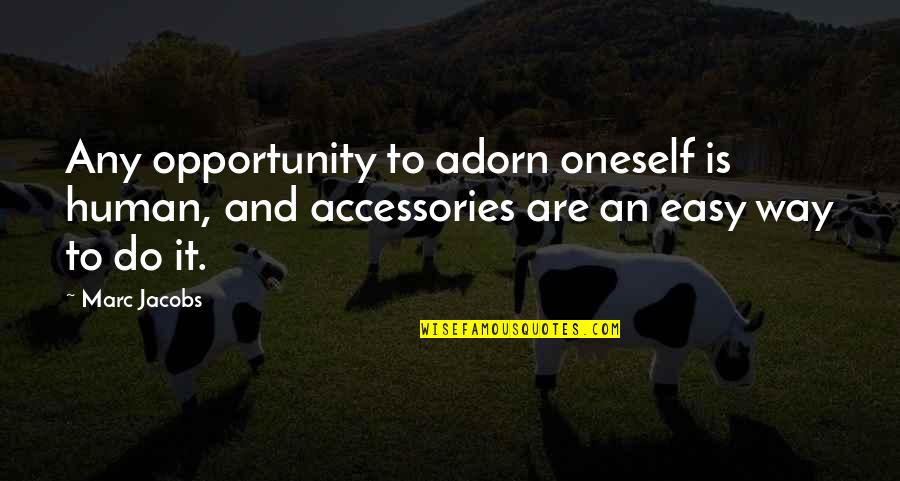 Any opportunity to adorn oneself is human, and accessories are an easy way to do it. —
Marc Jacobs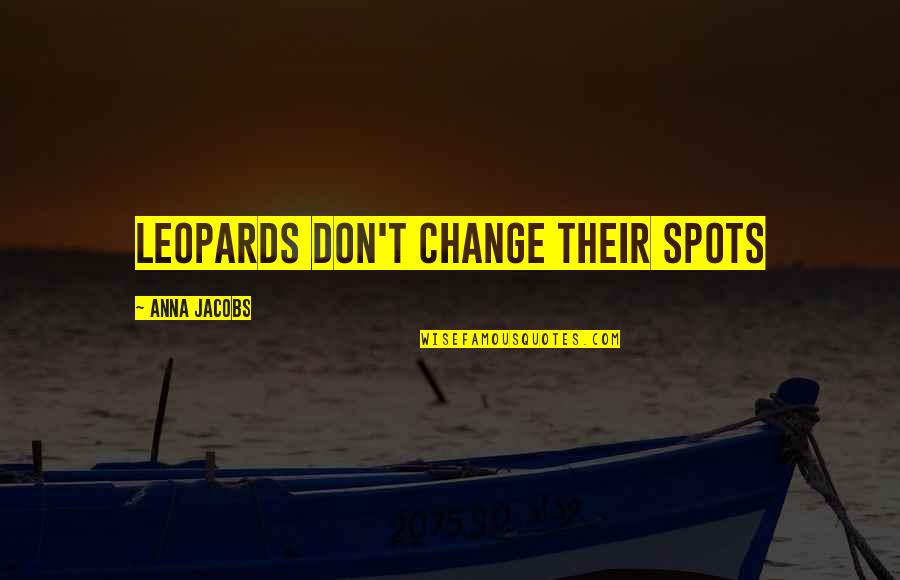 Leopards don't change their spots —
Anna Jacobs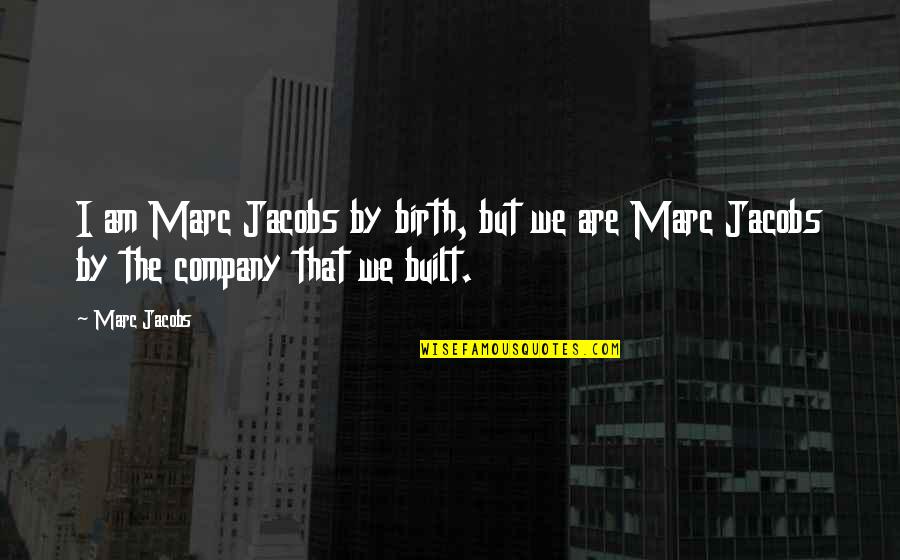 I am Marc
Jacobs
by birth, but we are Marc
Jacobs
by the company that we built. —
Marc Jacobs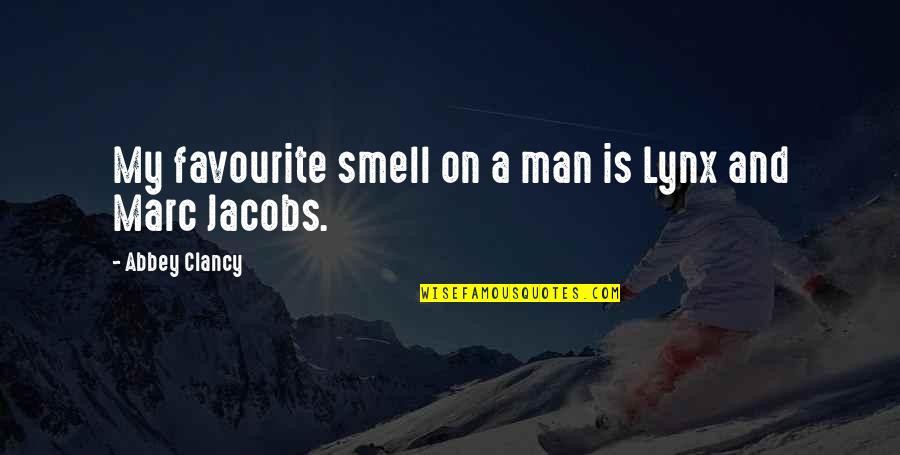 My favourite smell on a man is Lynx and Marc
Jacobs
. —
Abbey Clancy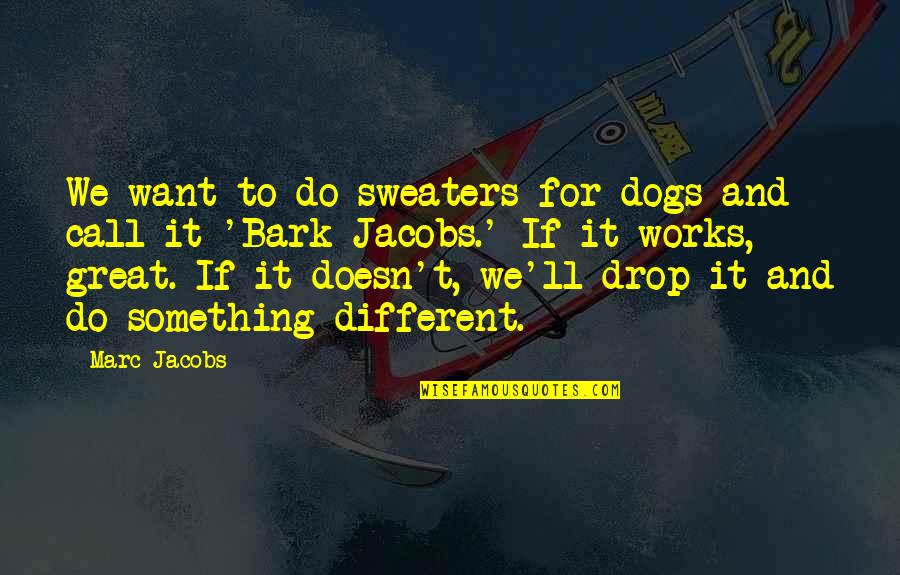 We want to do sweaters for dogs and call it 'Bark
Jacobs
.' If it works, great. If it doesn't, we'll drop it and do something different. —
Marc Jacobs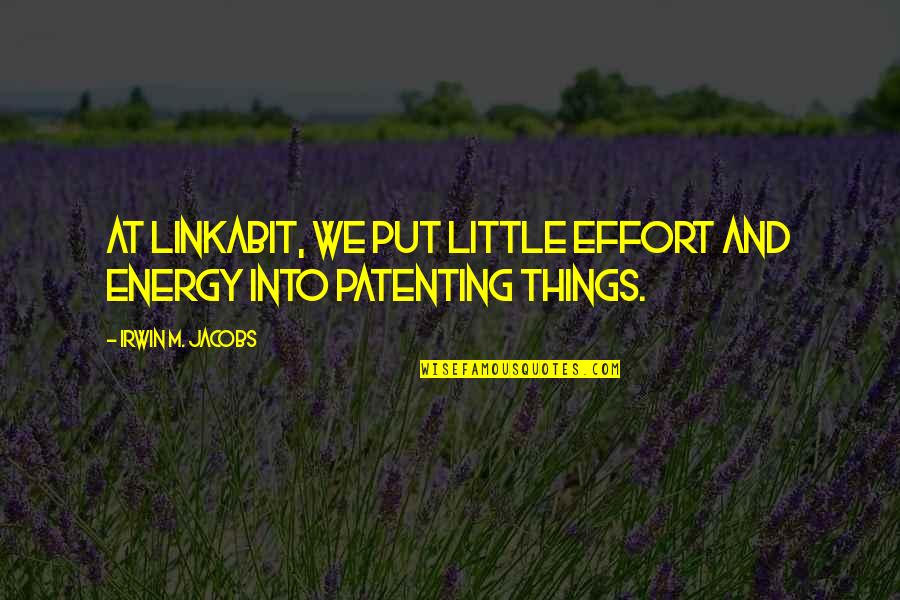 At Linkabit, we put little effort and energy into patenting things. —
Irwin M. Jacobs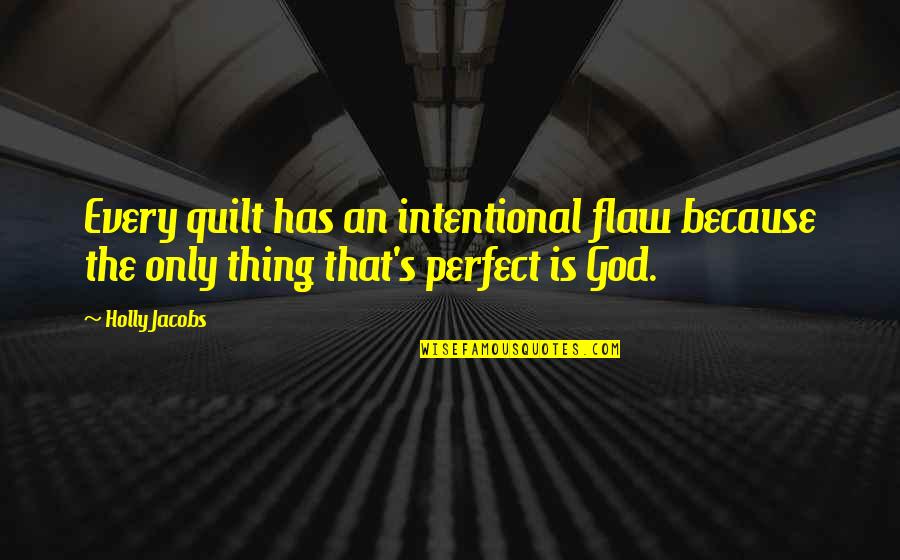 Every quilt has an intentional flaw because the only thing that's perfect is God. —
Holly Jacobs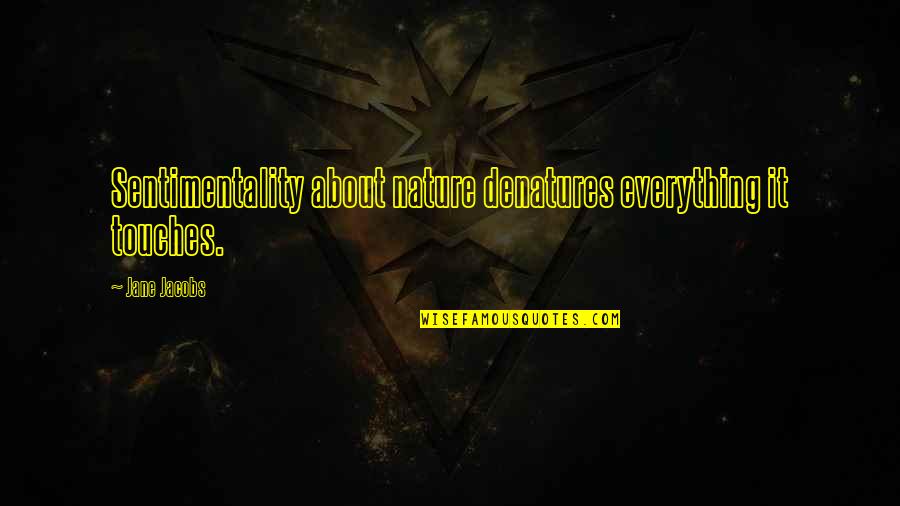 Sentimentality about nature denatures everything it touches. —
Jane Jacobs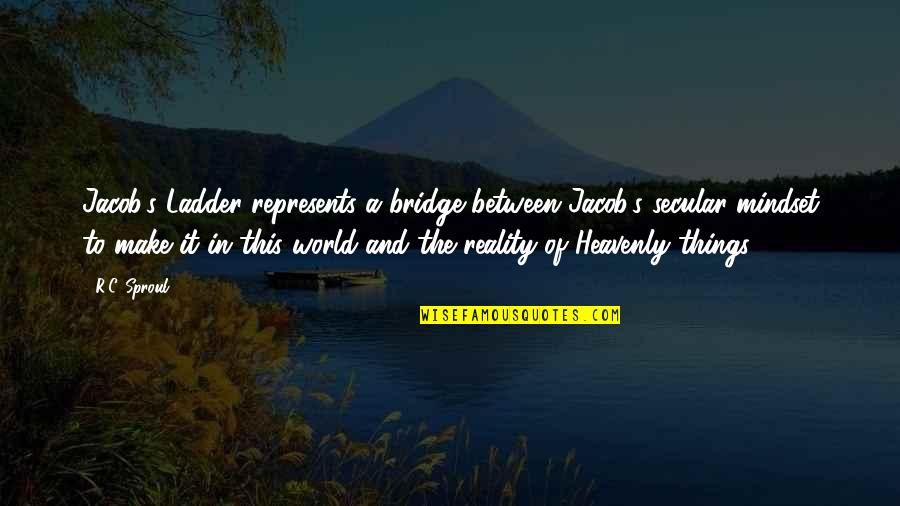 Jacob's Ladder represents a bridge between Jacob's secular mindset to make it in this world and the reality of Heavenly things. —
R.C. Sproul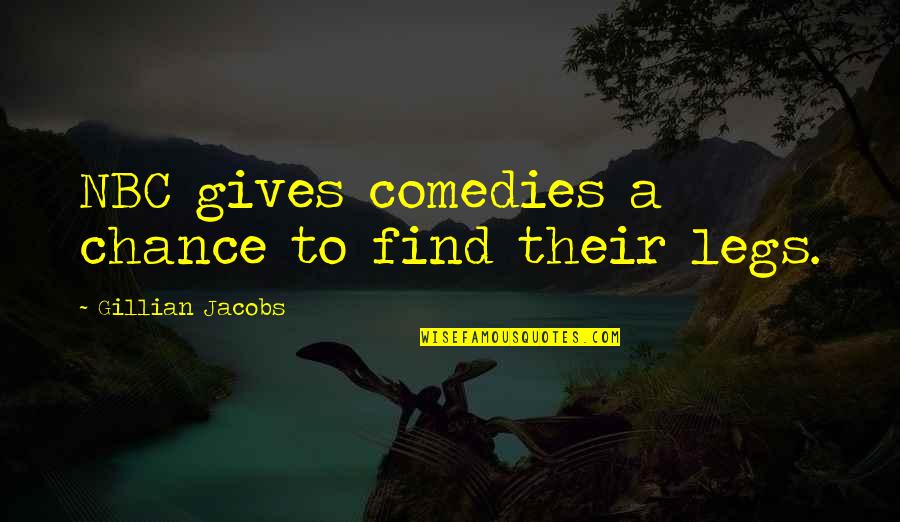 NBC gives comedies a chance to find their legs. —
Gillian Jacobs
I am trying to break free from my stripes addiction, but the pull is strong! I need help buying non-stripes. —
Gillian Jacobs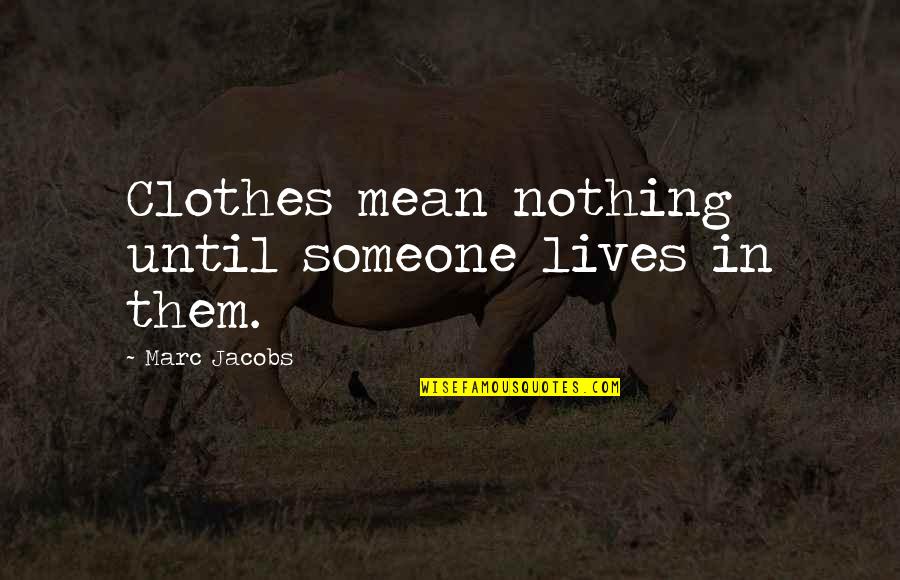 Clothes mean nothing until someone lives in them. —
Marc Jacobs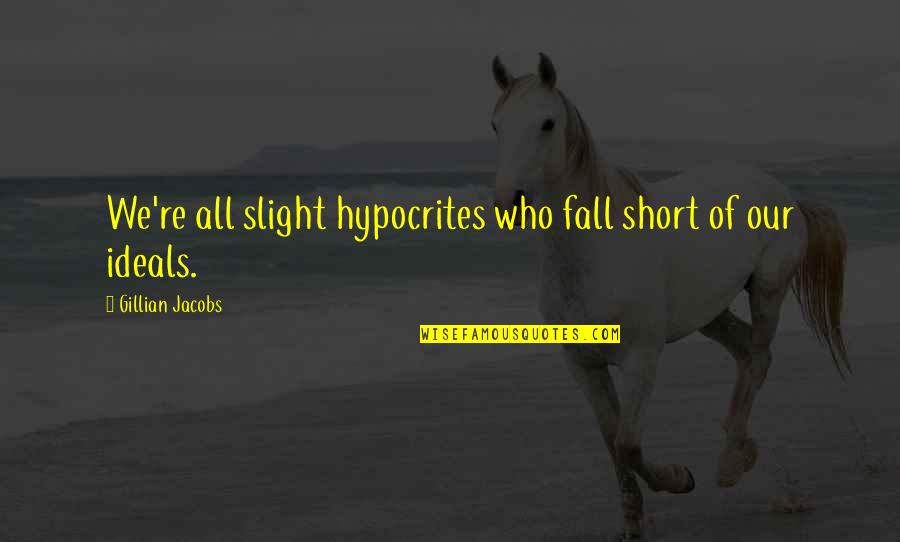 We're all slight hypocrites who fall short of our ideals. —
Gillian Jacobs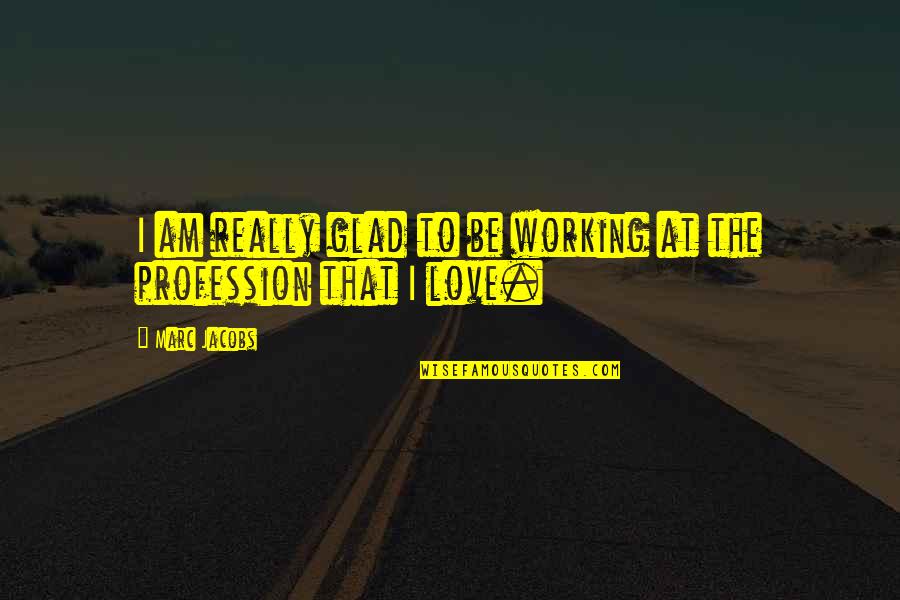 I am really glad to be working at the profession that I love. —
Marc Jacobs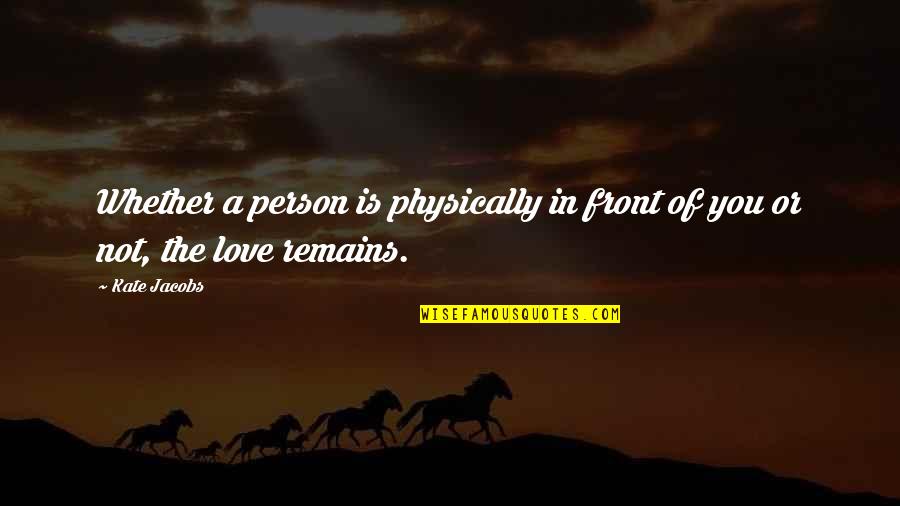 Whether a person is physically in front of you or not, the love remains. —
Kate Jacobs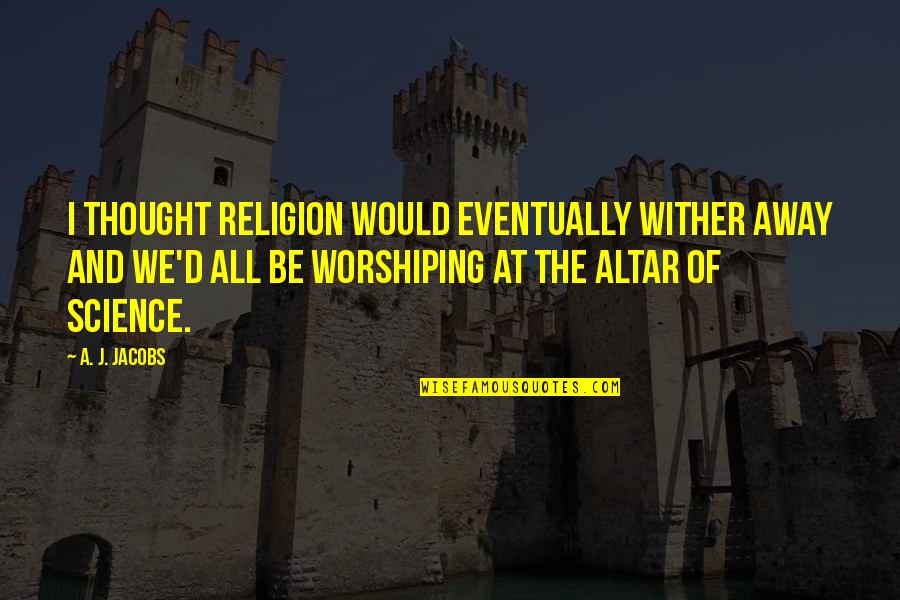 I thought religion would eventually wither away and we'd all be worshiping at the altar of science. —
A. J. Jacobs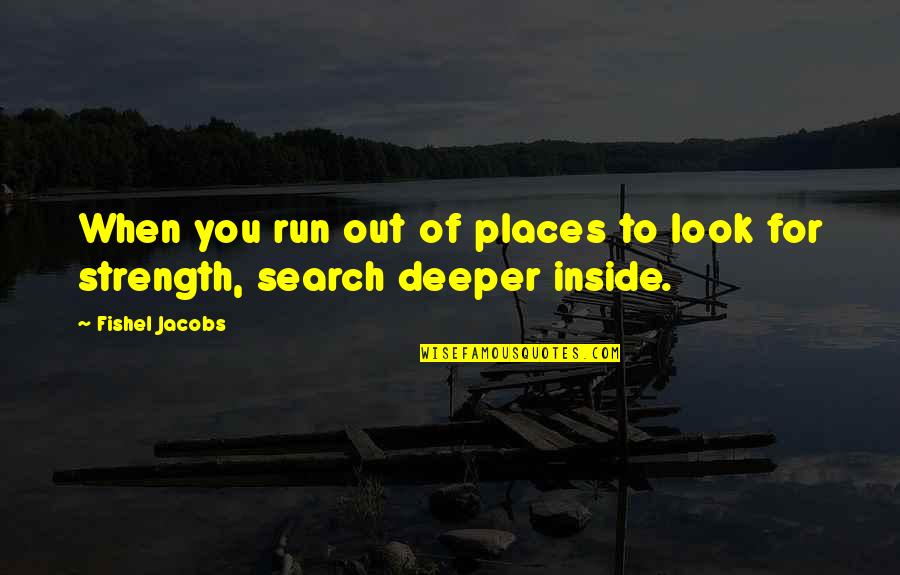 When you run out of places to look for strength, search deeper inside. —
Fishel Jacobs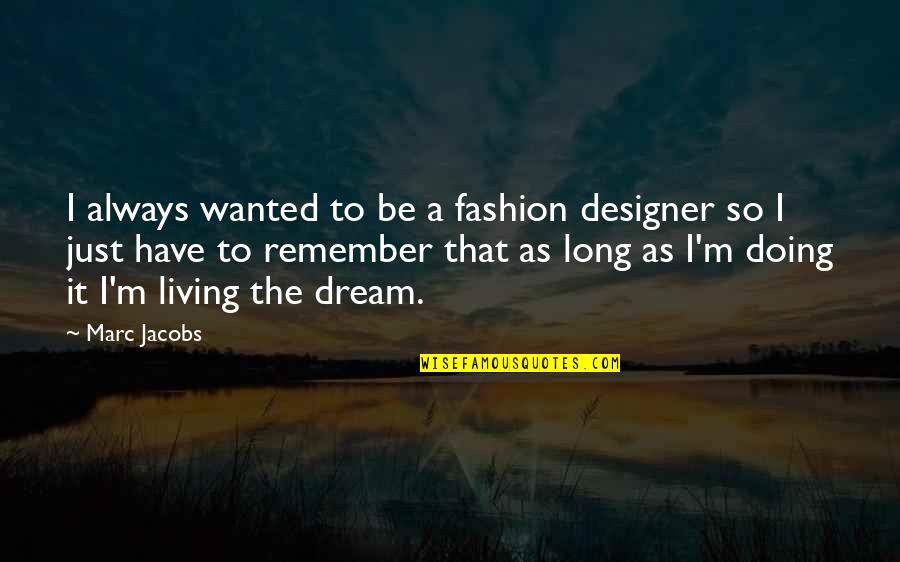 I always wanted to be a fashion designer so I just have to remember that as long as I'm doing it I'm living the dream. —
Marc Jacobs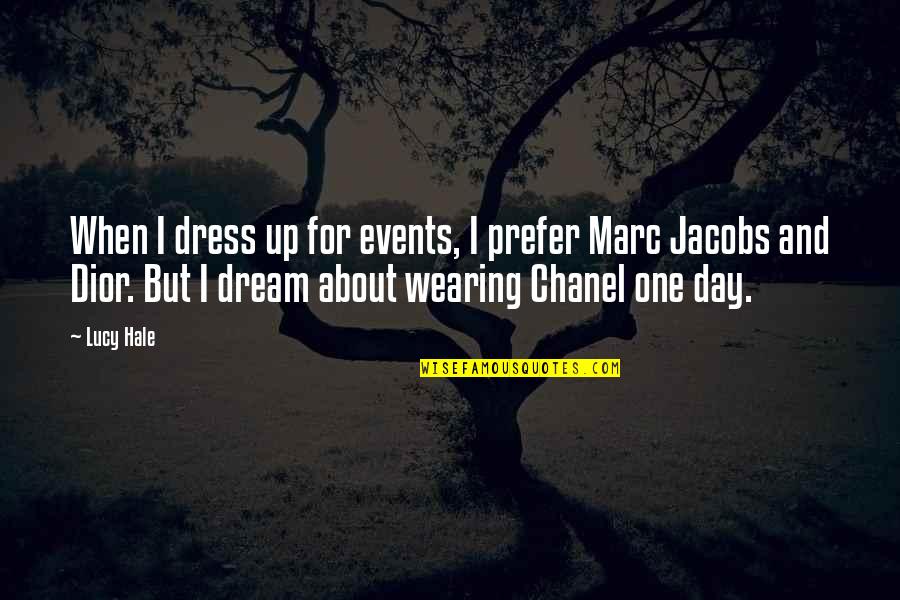 When I dress up for events, I prefer Marc
Jacobs
and Dior. But I dream about wearing Chanel one day. —
Lucy Hale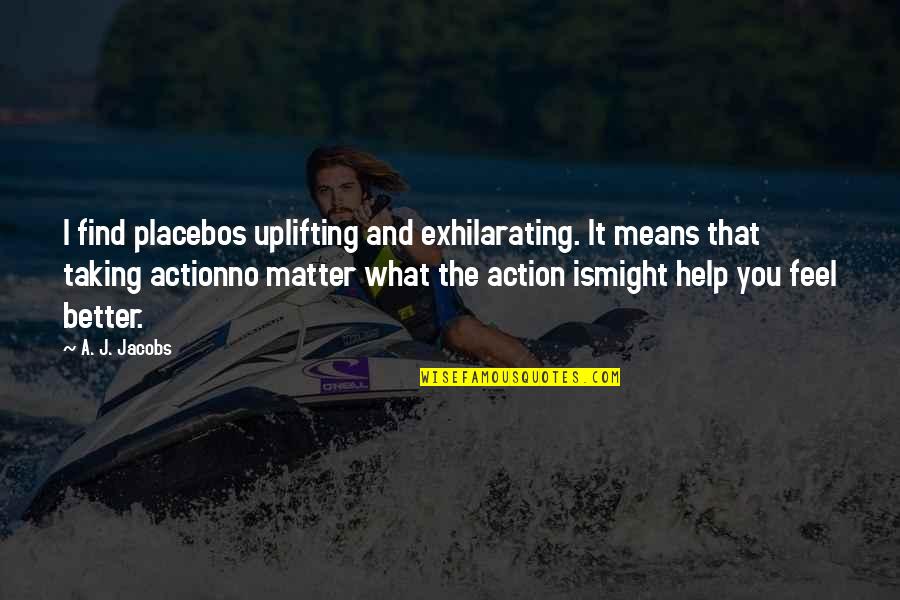 I find placebos uplifting and exhilarating. It means that taking action
no matter what the action is
might help you feel better. —
A. J. Jacobs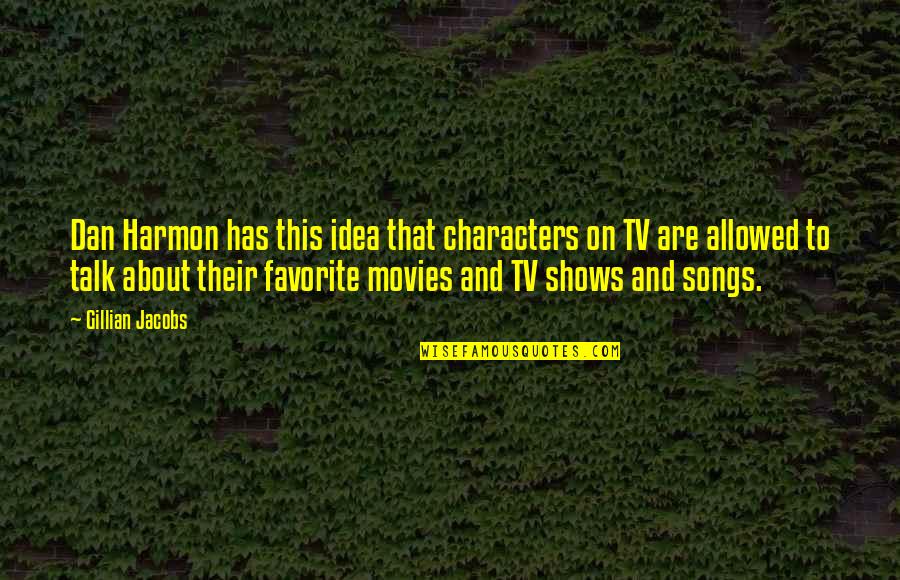 Dan Harmon has this idea that characters on TV are allowed to talk about their favorite movies and TV shows and songs. —
Gillian Jacobs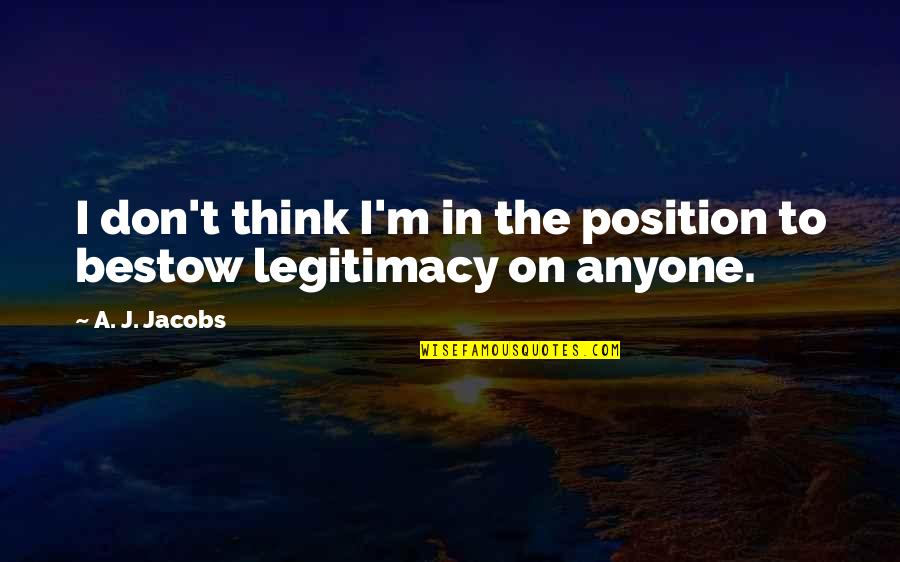 I don't think I'm in the position to bestow legitimacy on anyone. —
A. J. Jacobs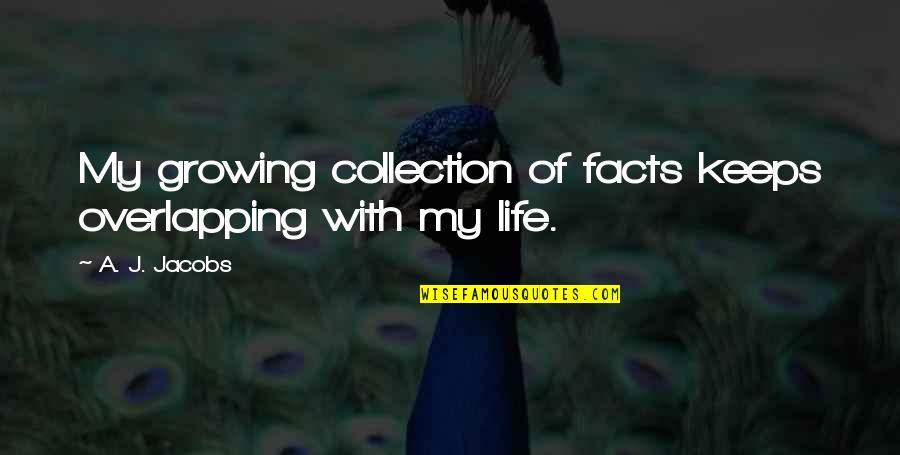 My growing collection of facts keeps overlapping with my life. —
A. J. Jacobs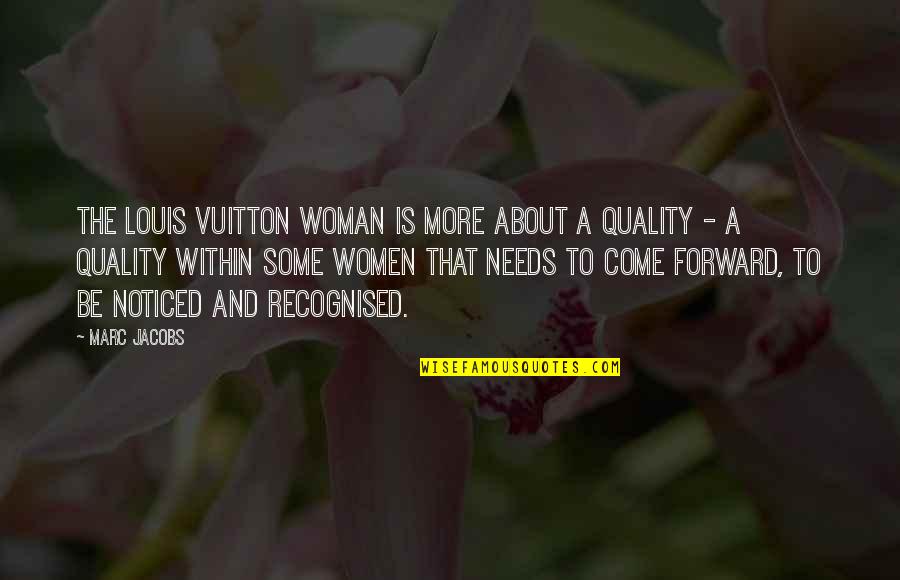 The Louis Vuitton woman is more about a quality - a quality within some women that needs to come forward, to be noticed and recognised. —
Marc Jacobs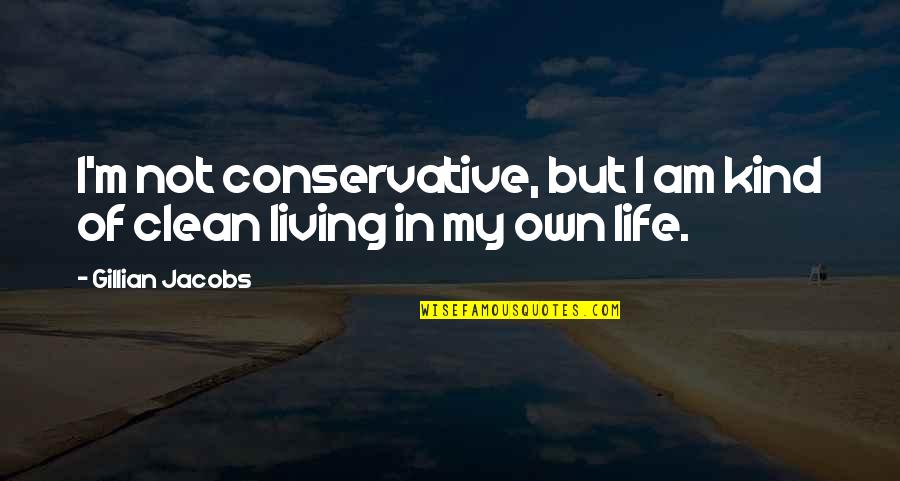 I'm not conservative, but I am kind of clean living in my own life. —
Gillian Jacobs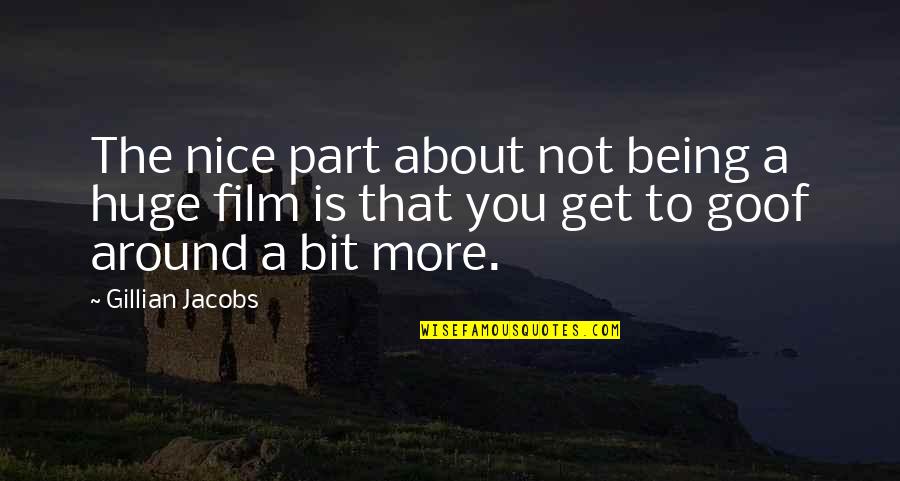 The nice part about not being a huge film is that you get to goof around a bit more. —
Gillian Jacobs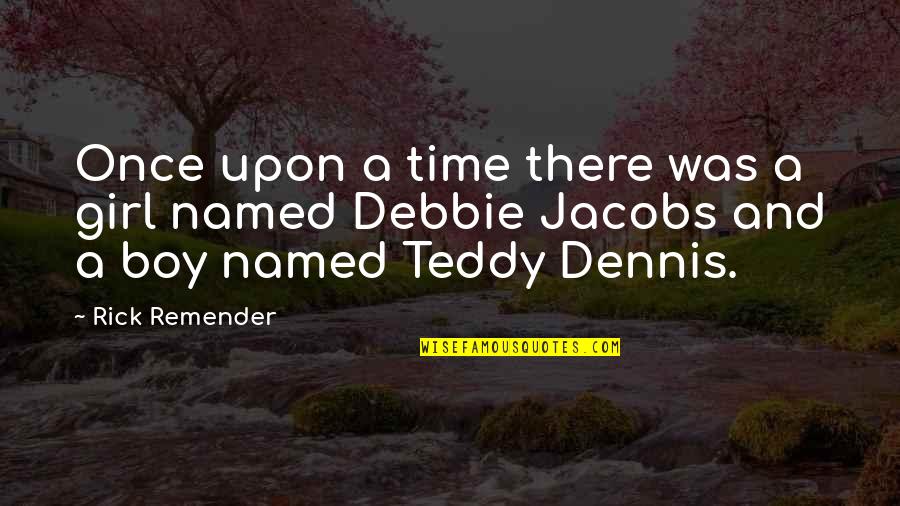 Once upon a time there was a girl named Debbie
Jacobs
and a boy named Teddy Dennis. —
Rick Remender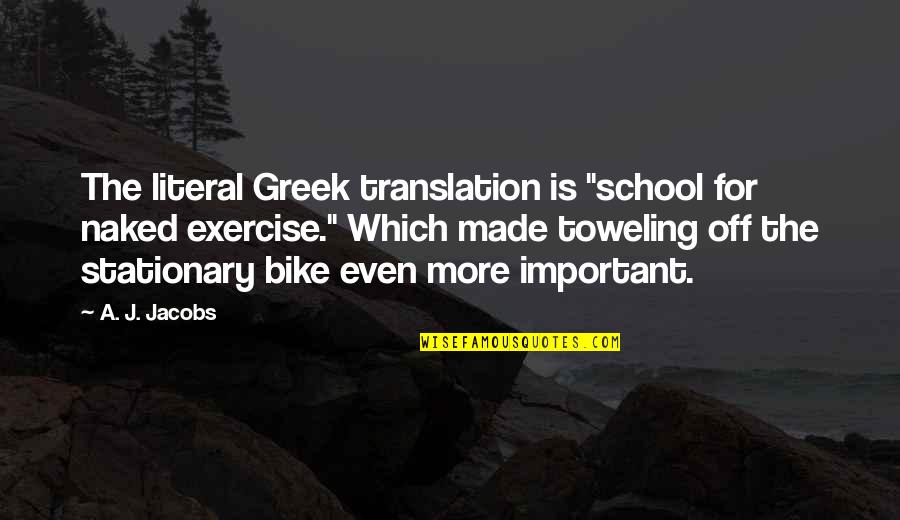 The literal Greek translation is "school for naked exercise." Which made toweling off the stationary bike even more important. —
A. J. Jacobs