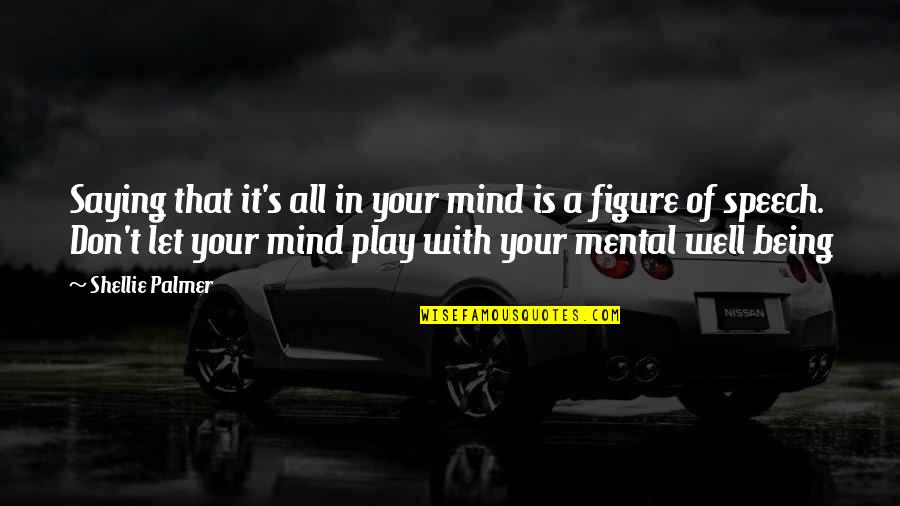 Saying that it's all in your mind is a figure of speech. Don't let your mind play with your mental well being
—
Shellie Palmer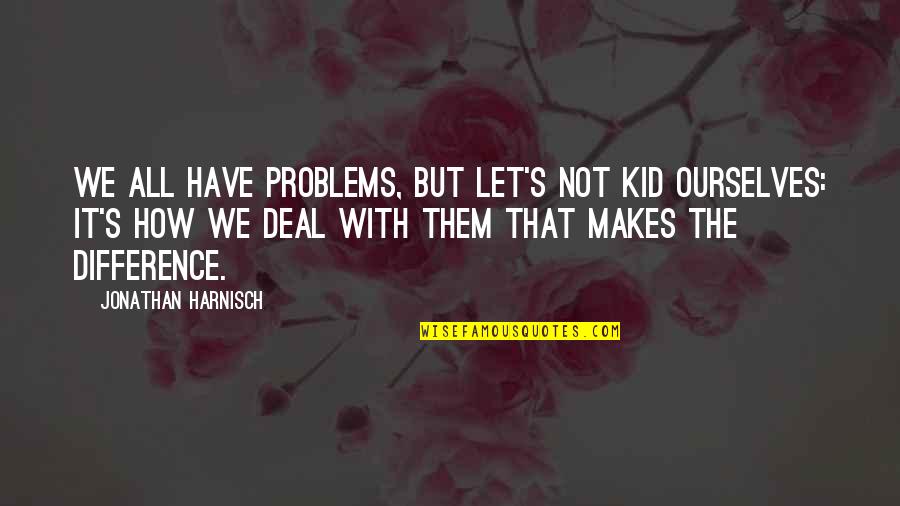 We all have problems, but let's not kid ourselves: it's how we deal with them that makes the difference.
—
Jonathan Harnisch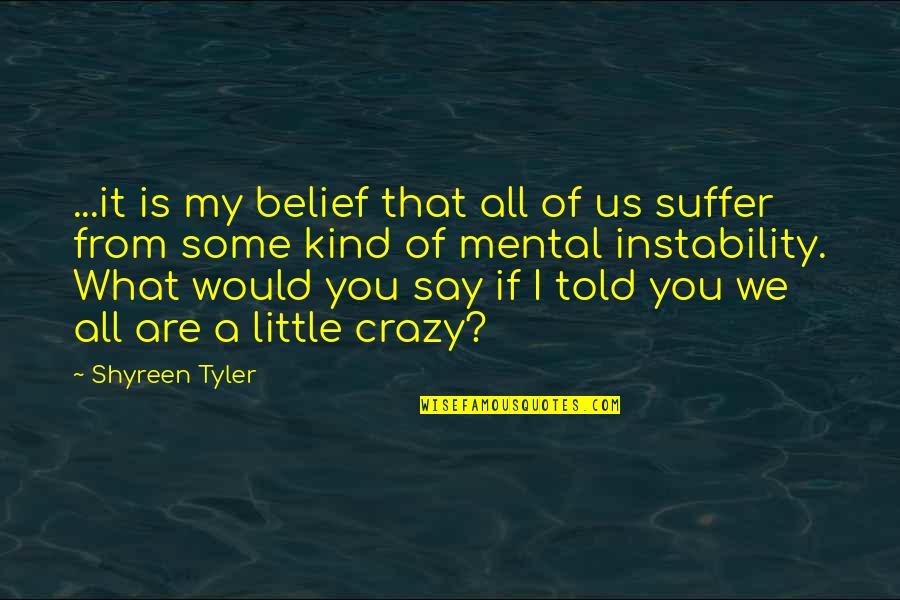 ...it is my belief that all of us suffer from some kind of mental instability. What would you say if I told you we all are a little crazy?
—
Shyreen Tyler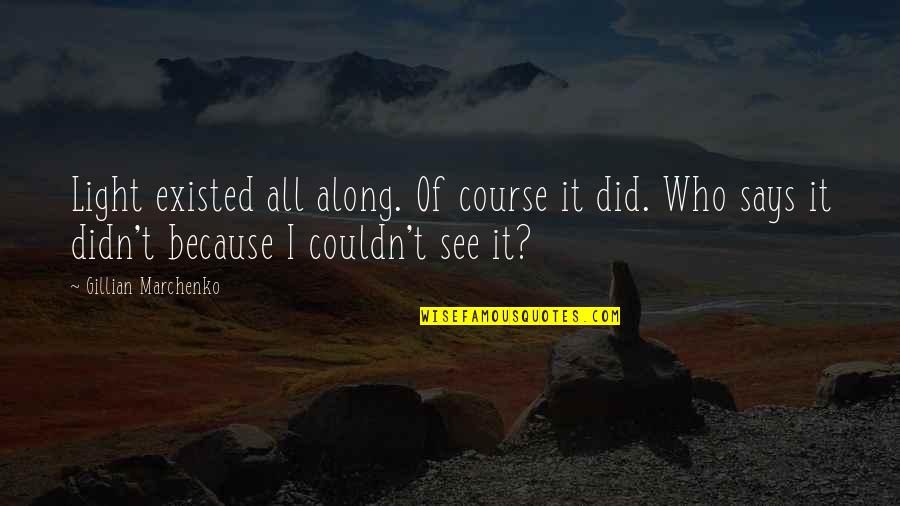 Light existed all along. Of course it did. Who says it didn't because I couldn't see it?
—
Gillian Marchenko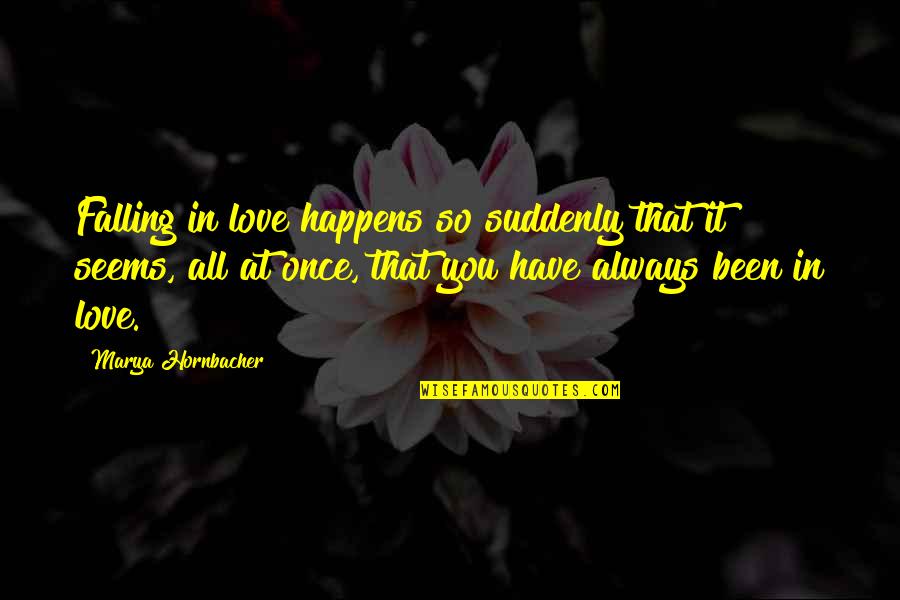 Falling in love happens so suddenly that it seems, all at once, that you have always been in love.
—
Marya Hornbacher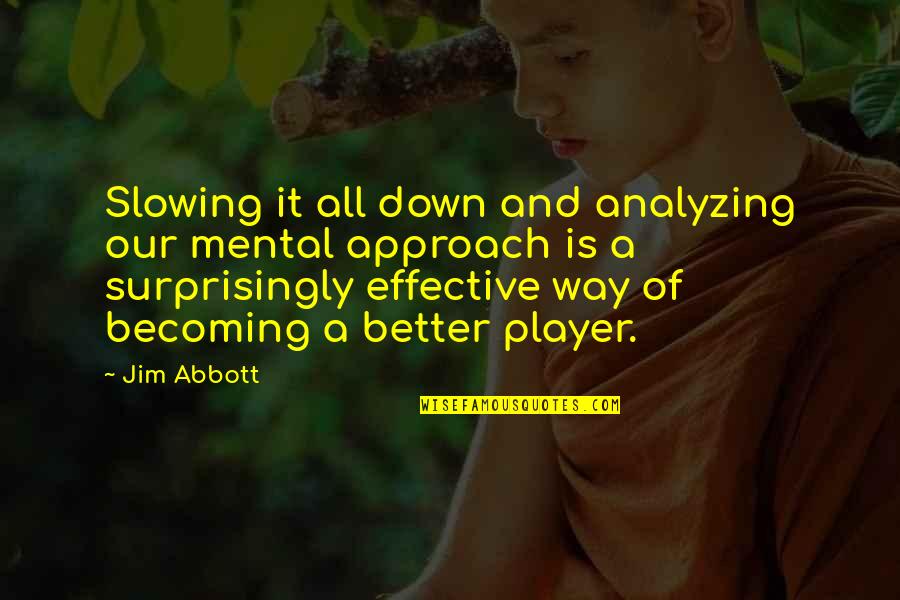 Slowing it all down and analyzing our mental approach is a surprisingly effective way of becoming a better player.
—
Jim Abbott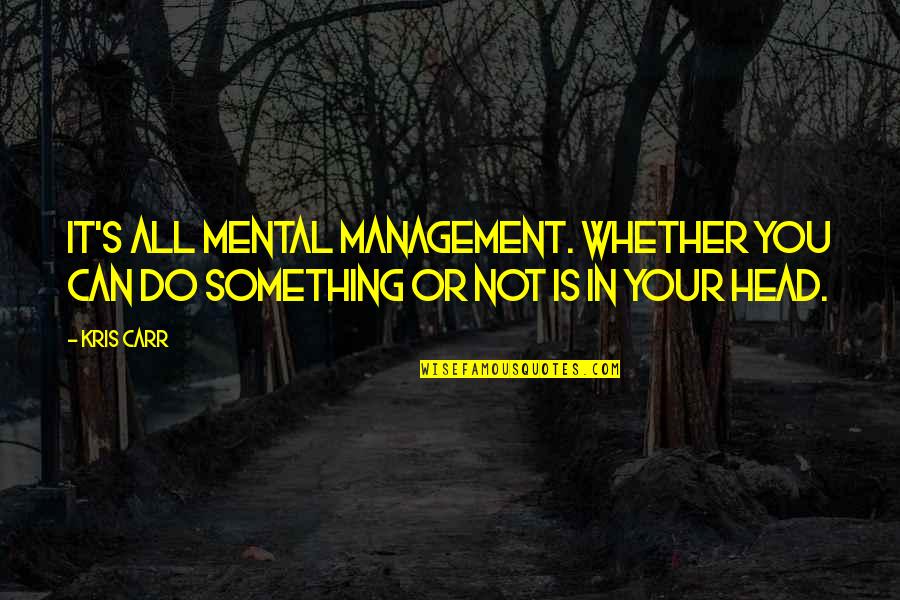 It's all mental management. Whether you can do something or not is in your head.
—
Kris Carr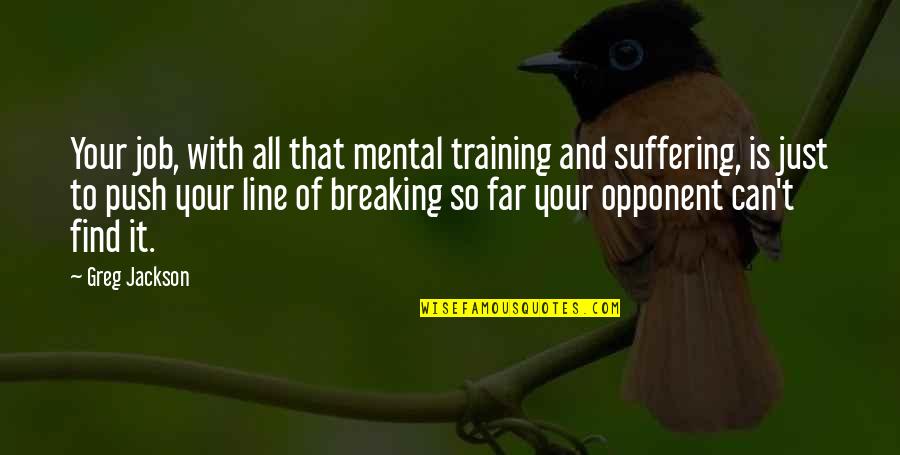 Your job, with all that mental training and suffering, is just to push your line of breaking so far your opponent can't find it.
—
Greg Jackson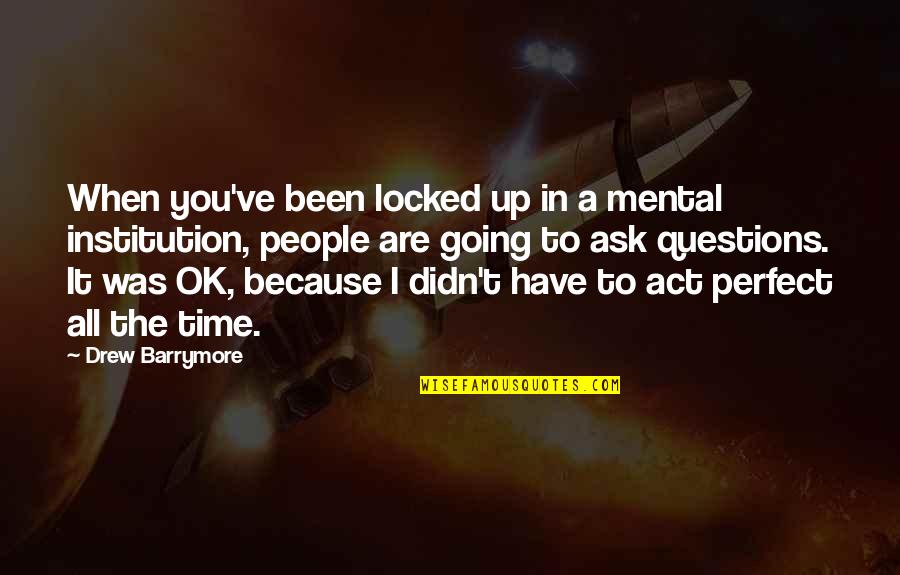 When you've been locked up in a mental institution, people are going to ask questions. It was OK, because I didn't have to act perfect all the time.
—
Drew Barrymore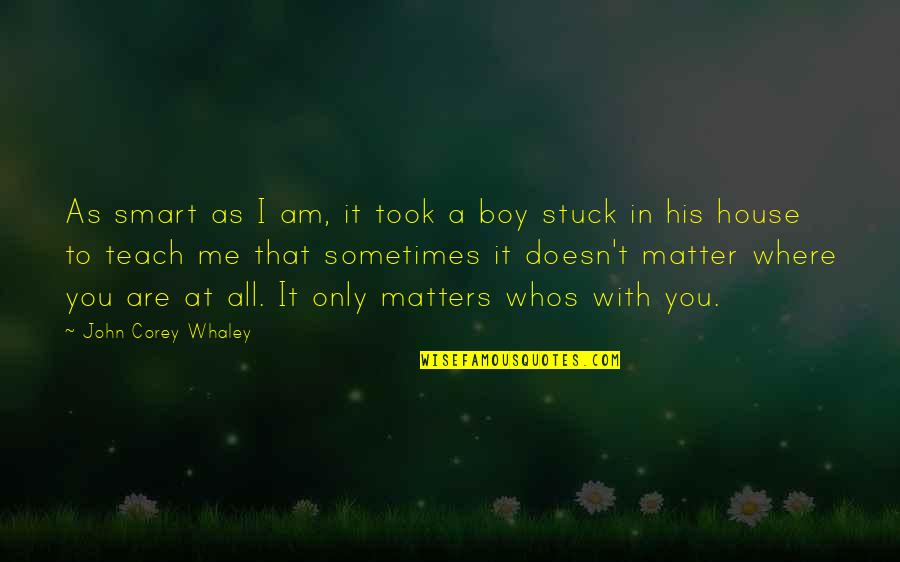 As smart as I am, it took a boy stuck in his house to teach me that sometimes it doesn't matter where you are at all. It only matters whos with you.
—
John Corey Whaley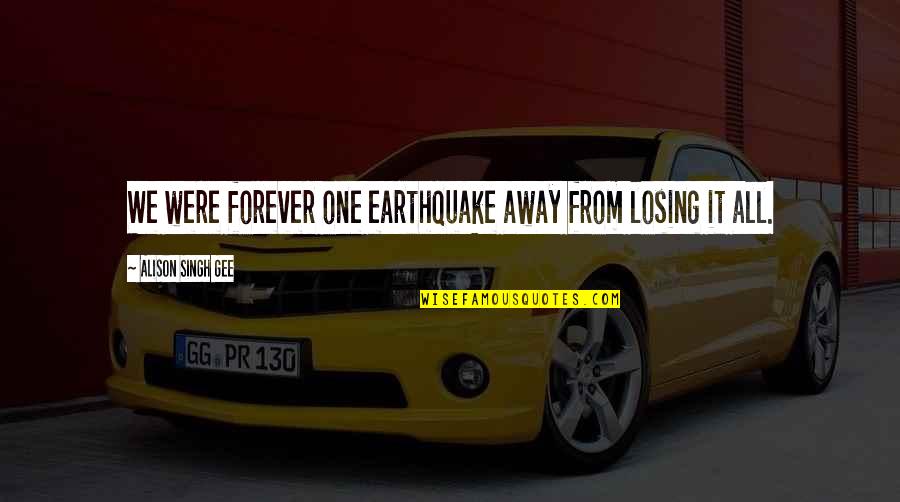 We were forever one earthquake away from losing it all.
—
Alison Singh Gee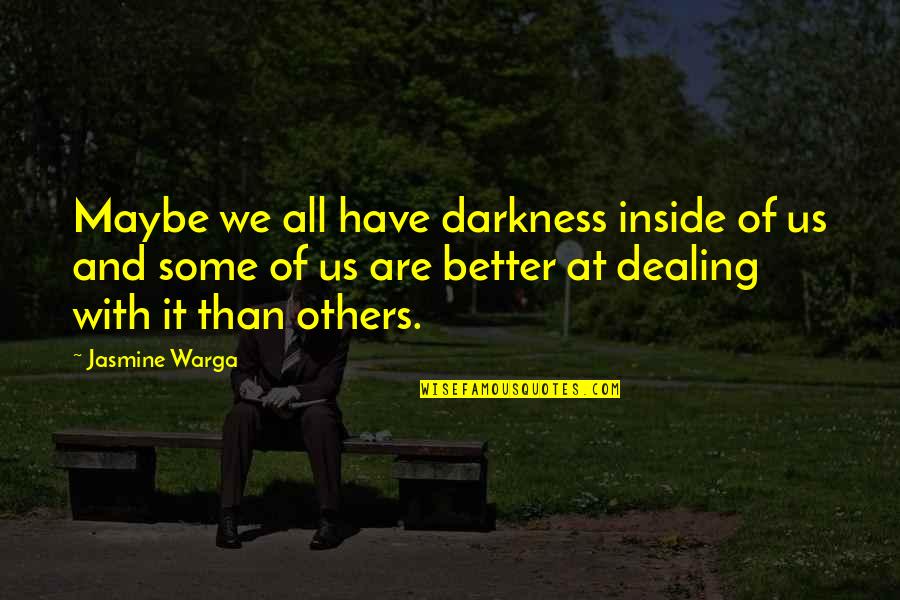 Maybe we all have darkness inside of us and some of us are better at dealing with it than others.
—
Jasmine Warga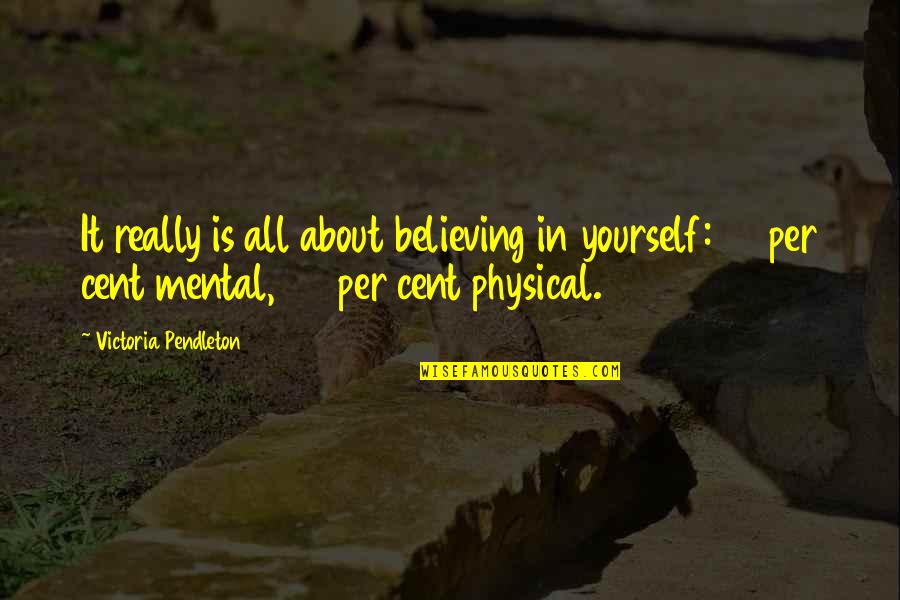 It really is all about believing in yourself: 80 per cent mental, 20 per cent physical. —
Victoria Pendleton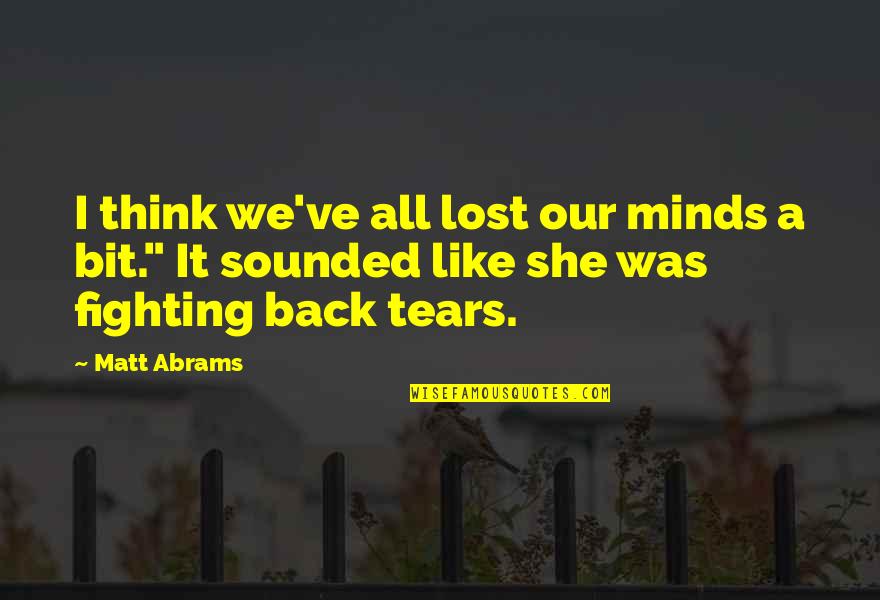 I think we've all lost our minds a bit." It sounded like she was fighting back tears. —
Matt Abrams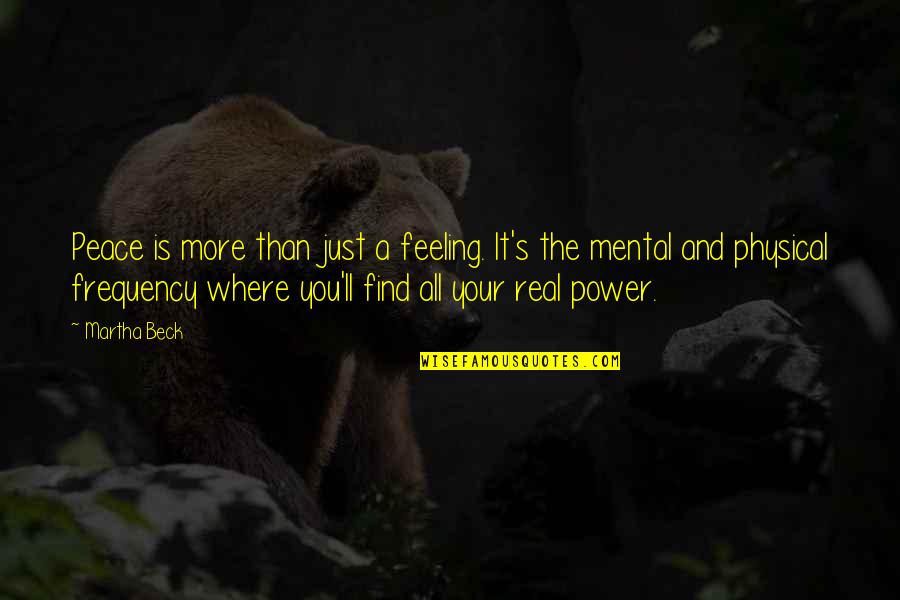 Peace is more than just a feeling. It's the mental and physical frequency where you'll find all your real power. —
Martha Beck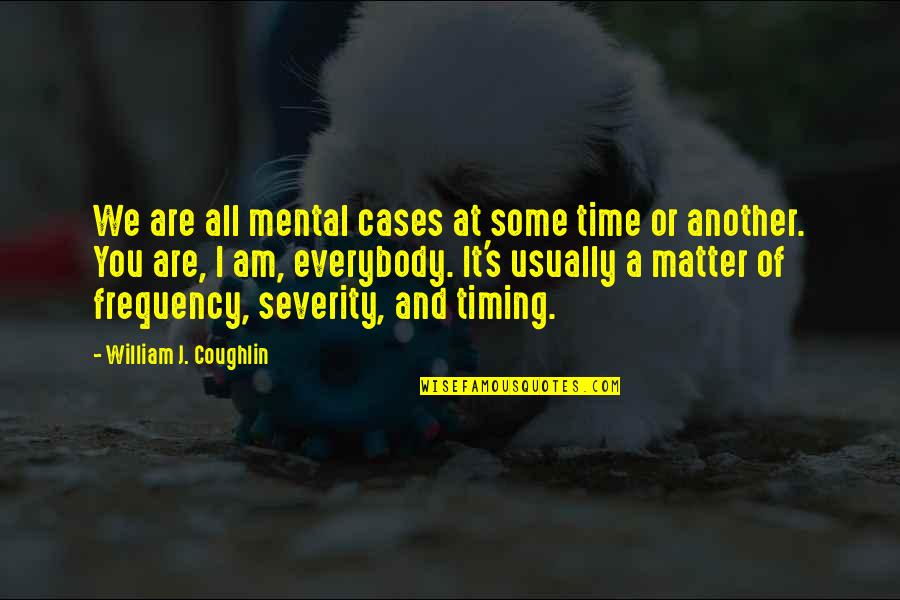 We are all mental cases at some time or another. You are, I am, everybody. It's usually a matter of frequency, severity, and timing. —
William J. Coughlin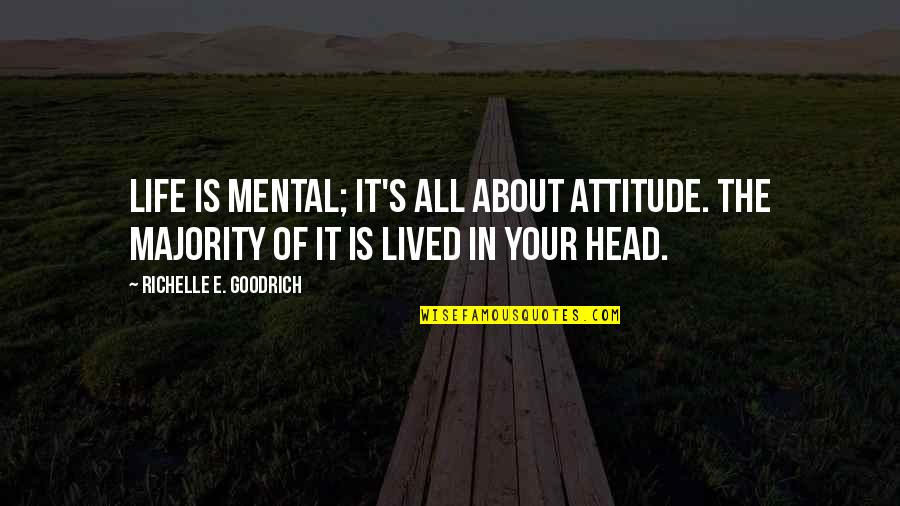 Life is mental; it's all about attitude. The majority of it is lived in your head. —
Richelle E. Goodrich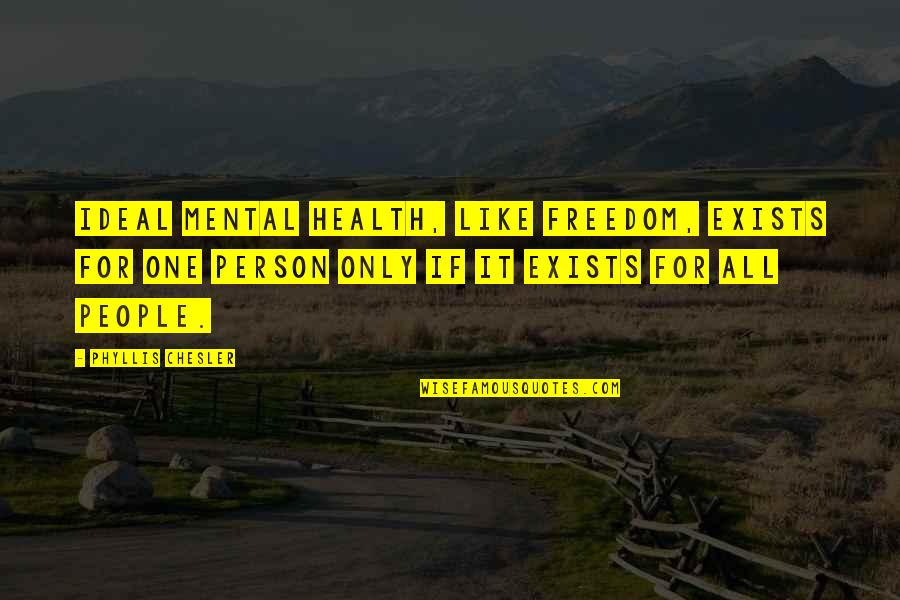 Ideal mental health, like freedom, exists for one person only if it exists for all people. —
Phyllis Chesler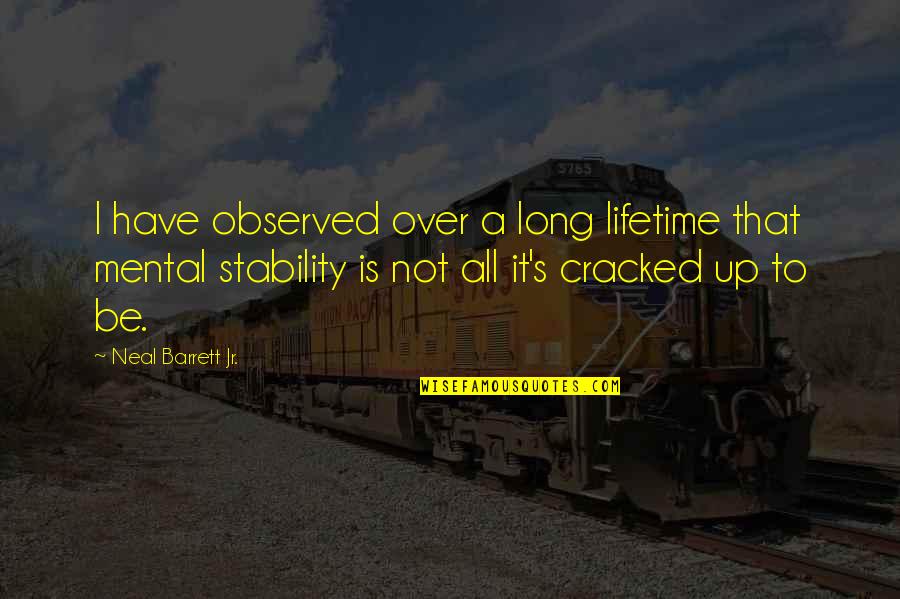 I have observed over a long lifetime that mental stability is not all it's cracked up to be. —
Neal Barrett Jr.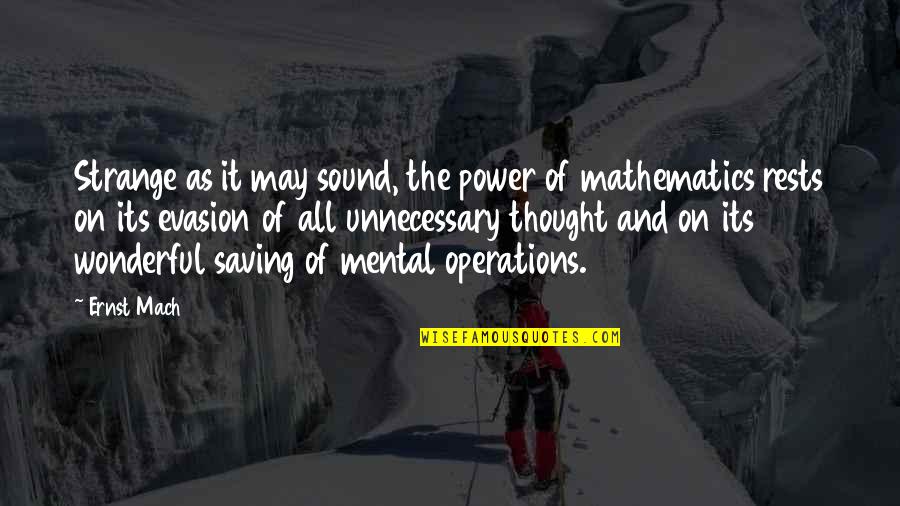 Strange as it may sound, the power of mathematics rests on its evasion of all unnecessary thought and on its wonderful saving of mental operations. —
Ernst Mach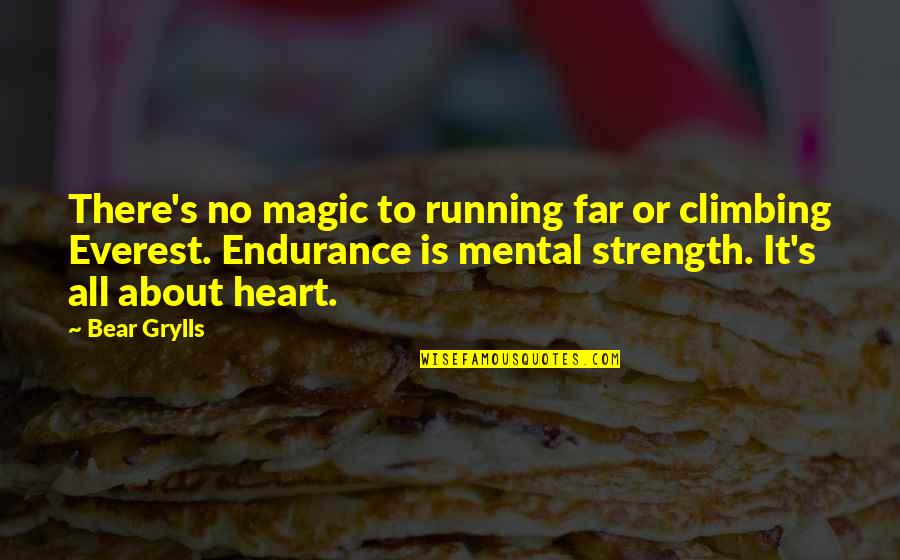 There's no magic to running far or climbing Everest. Endurance is mental strength. It's all about heart. —
Bear Grylls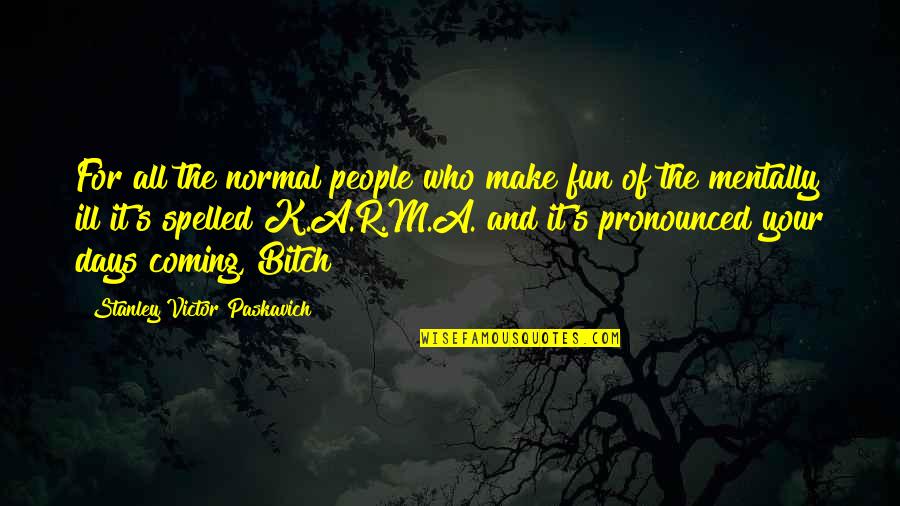 For all the normal people who make fun of the mentally ill it's spelled K.A.R.M.A. and it's pronounced your days coming, Bitch! —
Stanley Victor Paskavich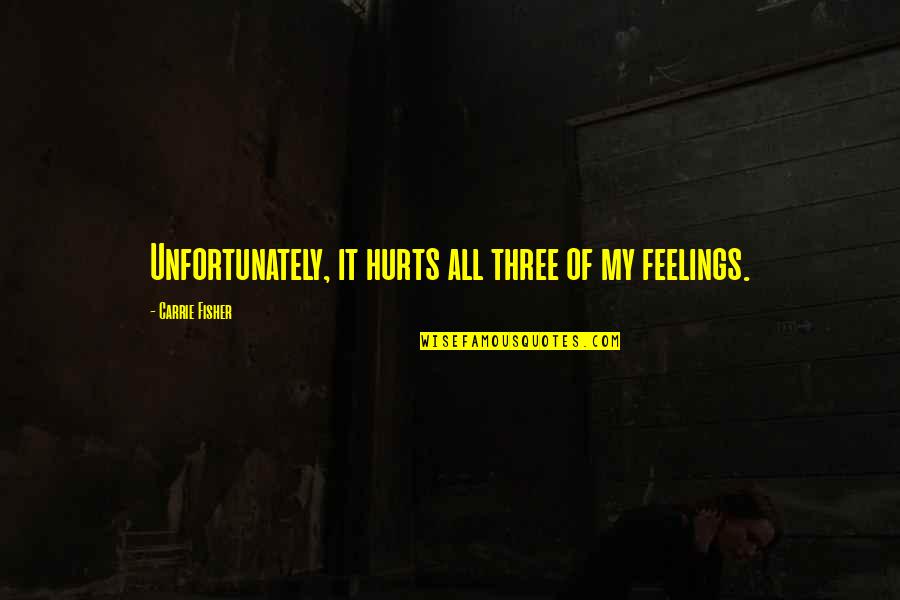 Unfortunately, it hurts all three of my feelings. —
Carrie Fisher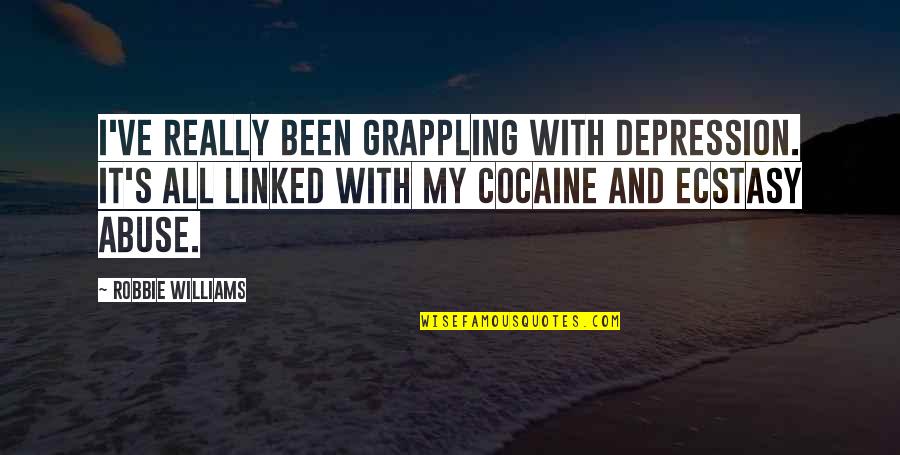 I've really been grappling with depression. It's all linked with my cocaine and ecstasy abuse. —
Robbie Williams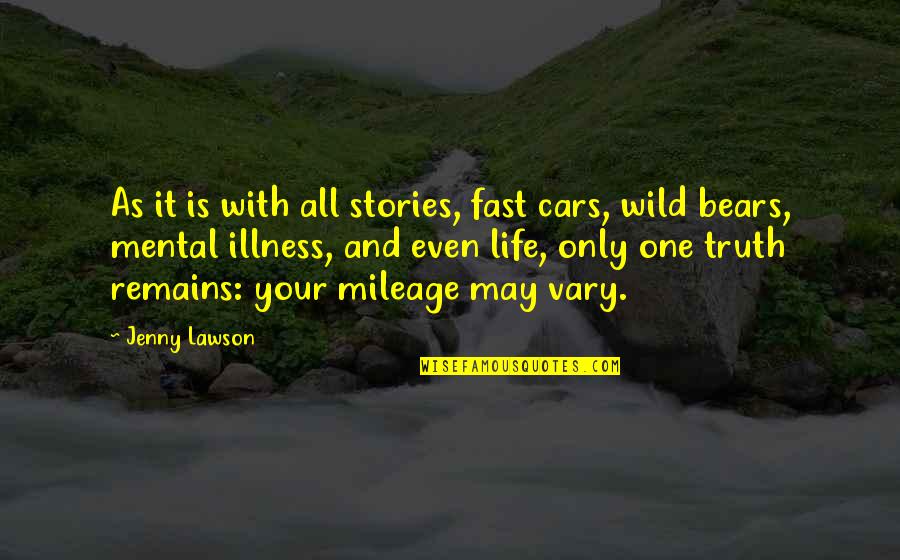 As it is with all stories, fast cars, wild bears, mental illness, and even life, only one truth remains: your mileage may vary. —
Jenny Lawson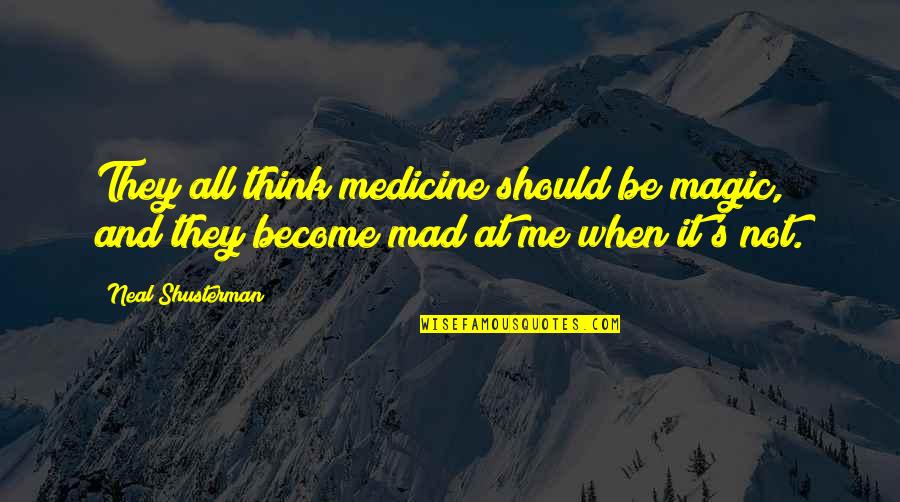 They all think medicine should be magic, and they become mad at me when it's not. —
Neal Shusterman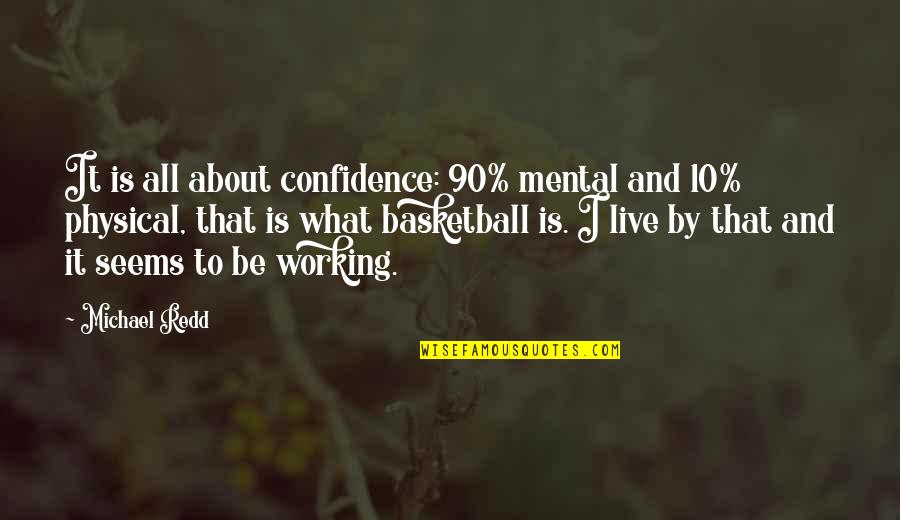 It is all about confidence: 90% mental and 10% physical, that is what basketball is. I live by that and it seems to be working. —
Michael Redd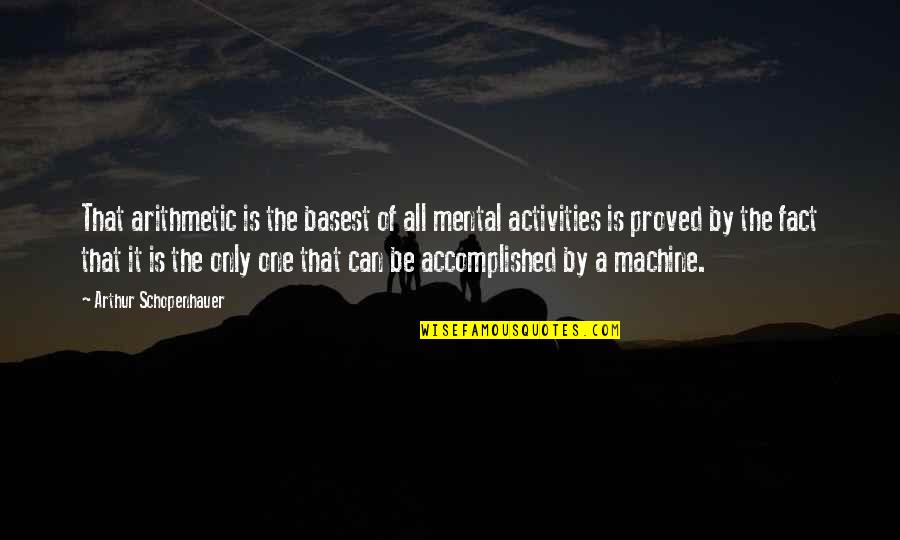 That arithmetic is the basest of all mental activities is proved by the fact that it is the only one that can be accomplished by a machine. —
Arthur Schopenhauer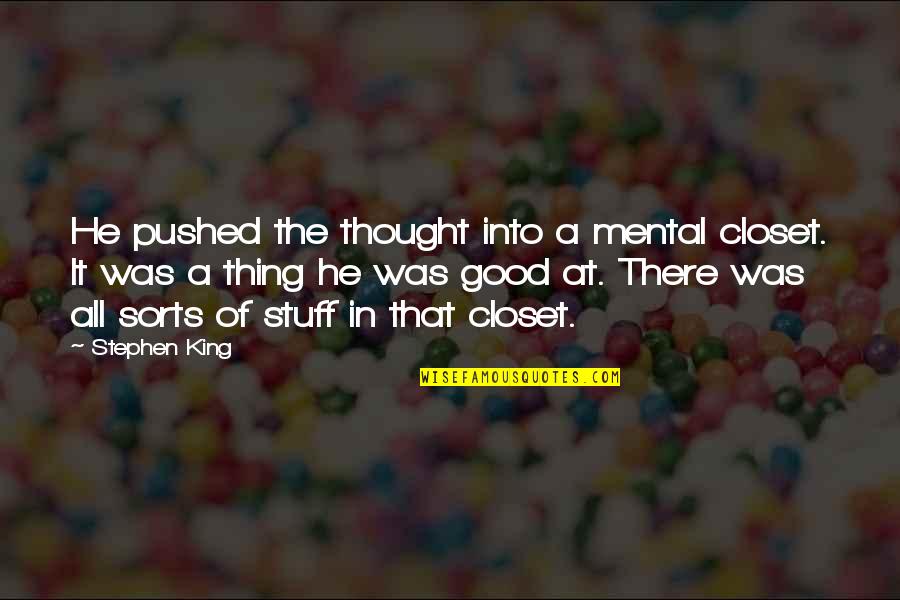 He pushed the thought into a mental closet. It was a thing he was good at. There was all sorts of stuff in that closet. —
Stephen King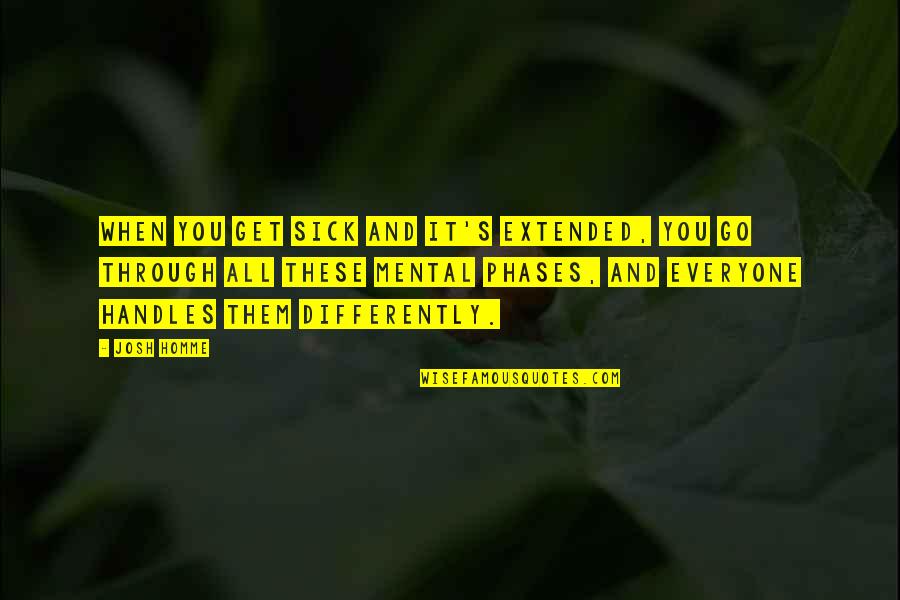 When you get sick and it's extended, you go through all these mental phases, and everyone handles them differently. —
Josh Homme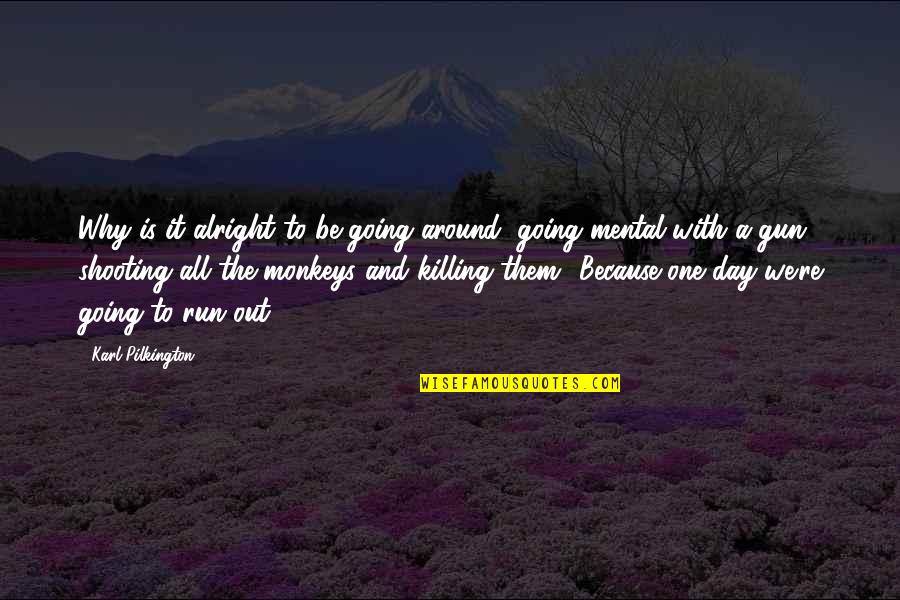 Why is it alright to be going around, going mental with a gun, shooting all the monkeys and killing them? Because one day we're going to run out. —
Karl Pilkington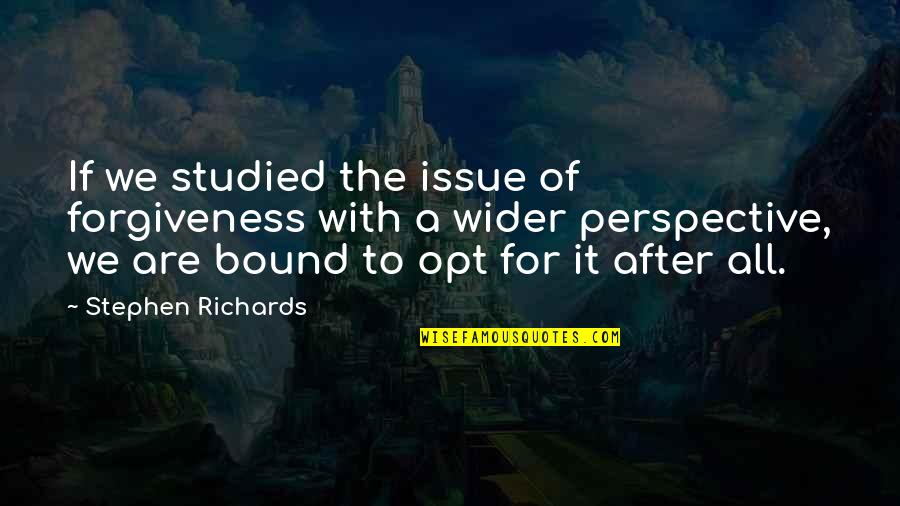 If we studied the issue of forgiveness with a wider perspective, we are bound to opt for it after all. —
Stephen Richards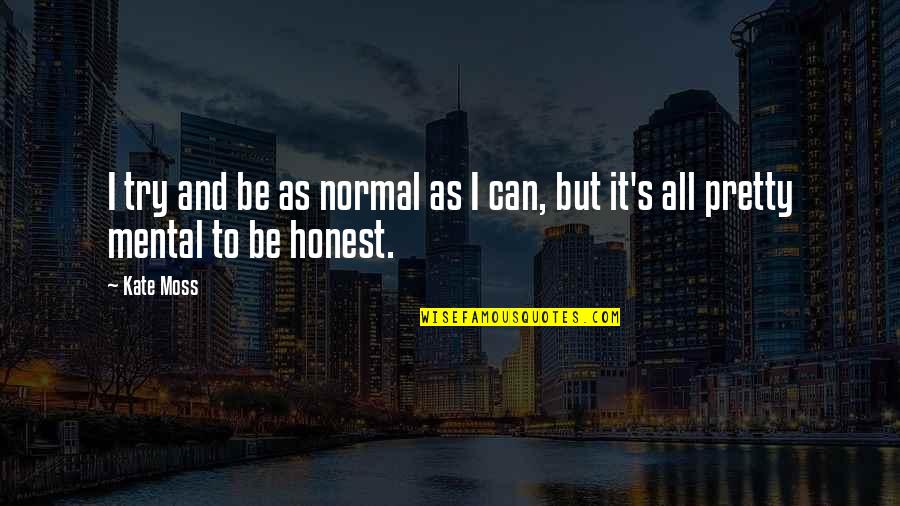 I try and be as normal as I can, but it's all pretty mental to be honest. —
Kate Moss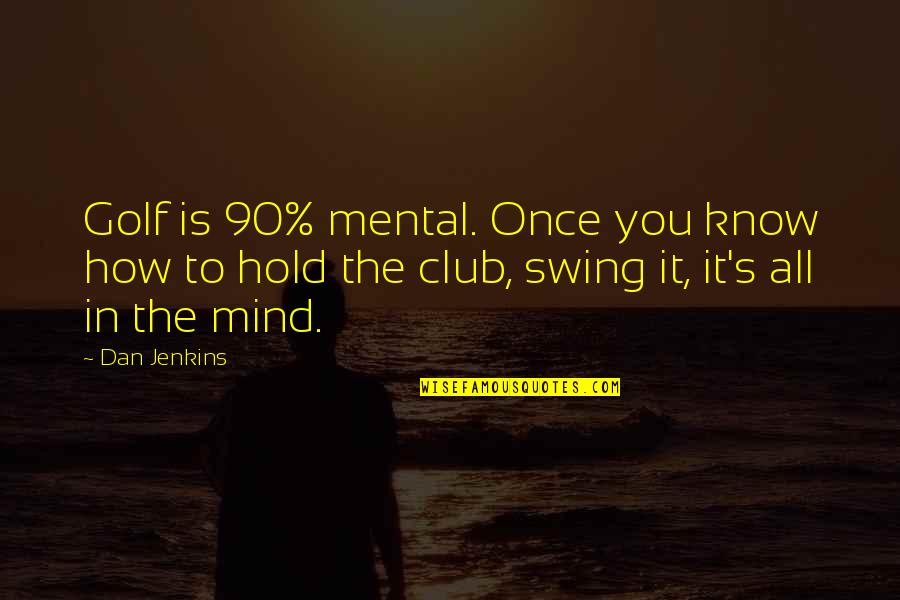 Golf is 90% mental. Once you know how to hold the club, swing it, it's all in the mind. —
Dan Jenkins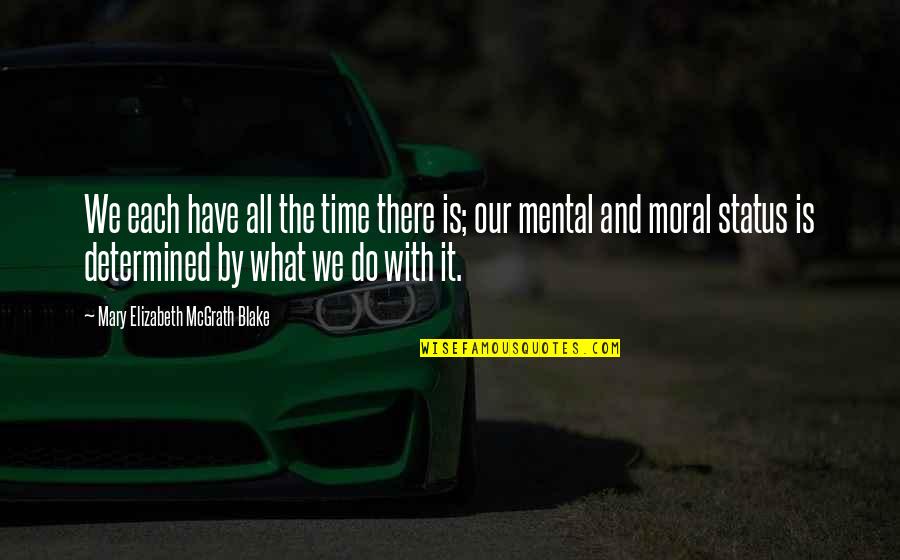 We each have all the time there is; our mental and moral status is determined by what we do with it. —
Mary Elizabeth McGrath Blake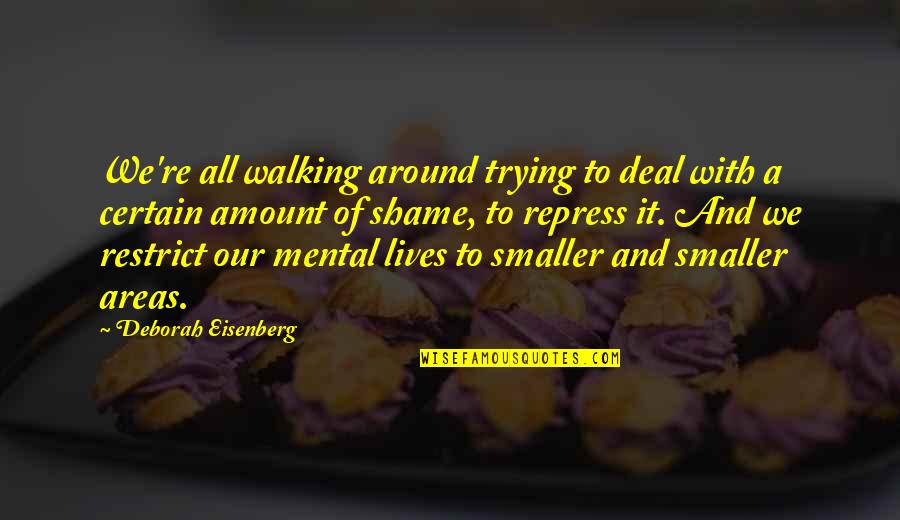 We're all walking around trying to deal with a certain amount of shame, to repress it. And we restrict our mental lives to smaller and smaller areas. —
Deborah Eisenberg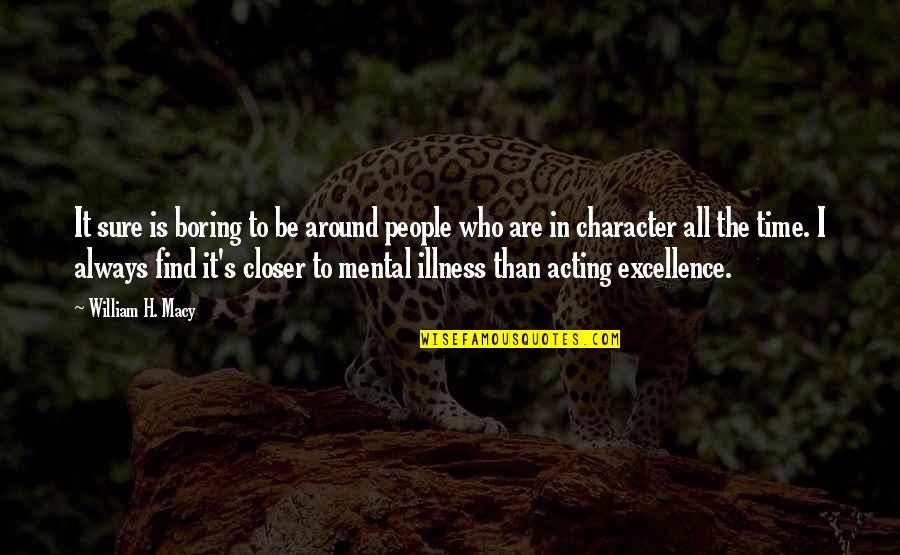 It sure is boring to be around people who are in character all the time. I always find it's closer to mental illness than acting excellence. —
William H. Macy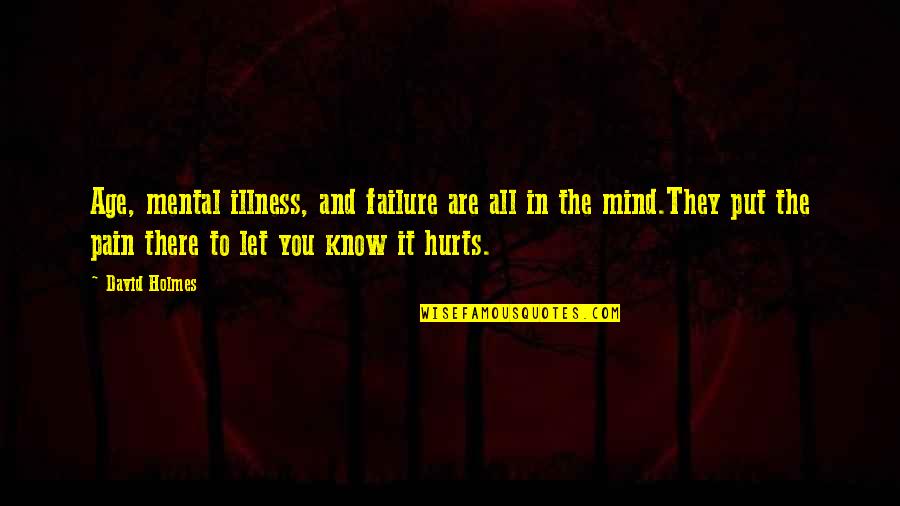 Age, mental illness, and failure are all in the mind.
They put the pain there to let you know it hurts. —
David Holmes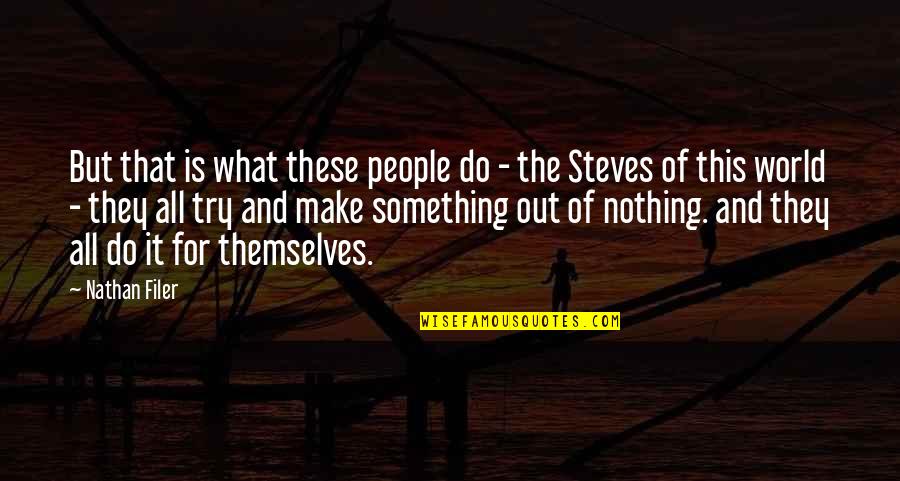 But that is what these people do - the Steves of this world - they all try and make something out of nothing. and they all do it for themselves. —
Nathan Filer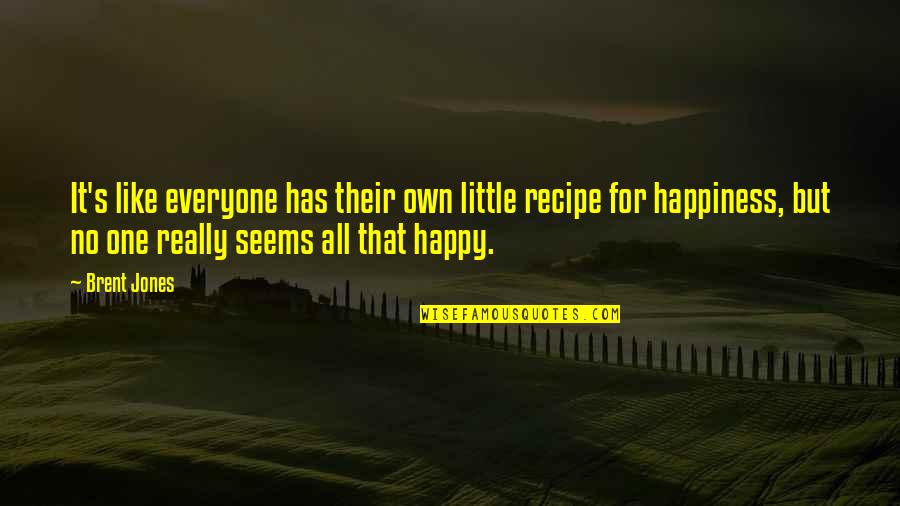 It's like everyone has their own little recipe for happiness, but no one really seems all that happy. —
Brent Jones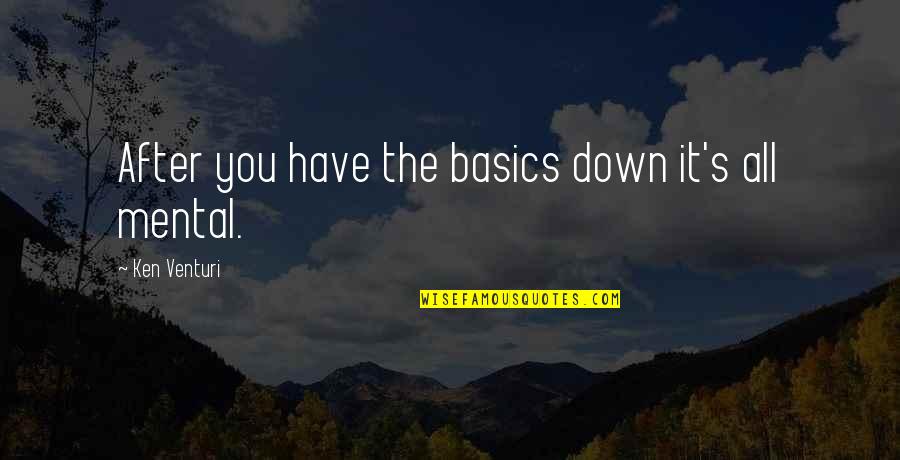 After you have the basics down it's all mental. —
Ken Venturi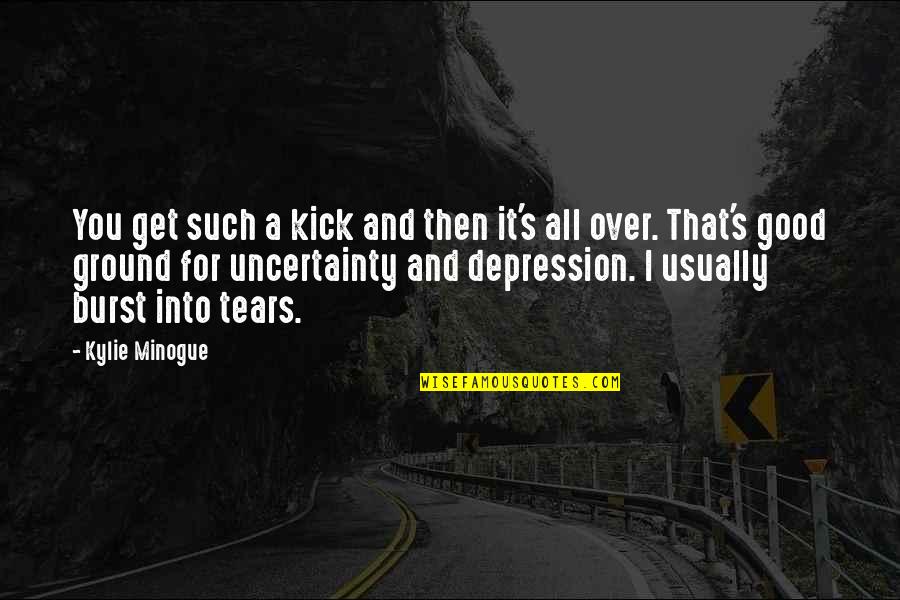 You get such a kick and then it's all over. That's good ground for uncertainty and depression. I usually burst into tears. —
Kylie Minogue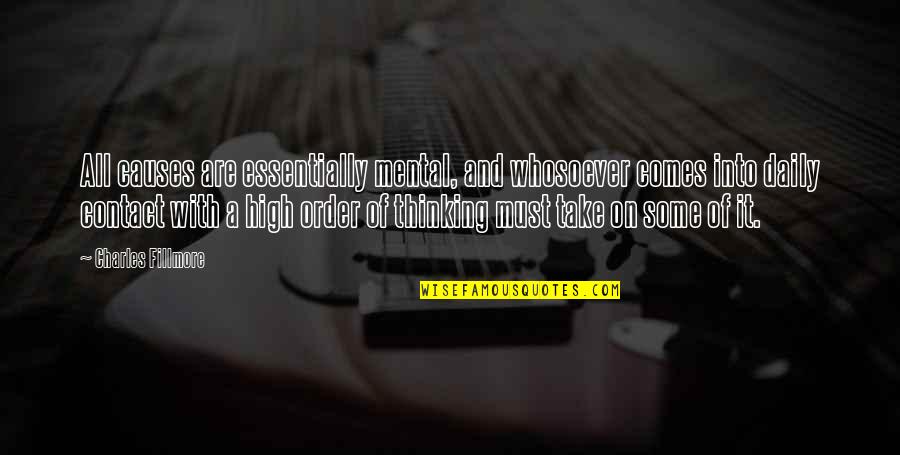 All causes are essentially mental, and whosoever comes into daily contact with a high order of thinking must take on some of it. —
Charles Fillmore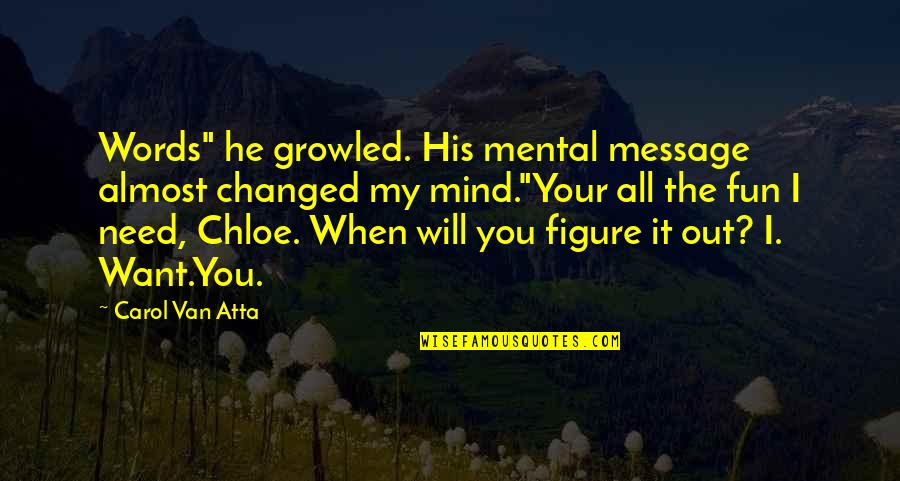 Words" he growled.
His mental message almost changed my mind.
"Your all the fun I need, Chloe. When will you figure it out? I. Want.You. —
Carol Van Atta