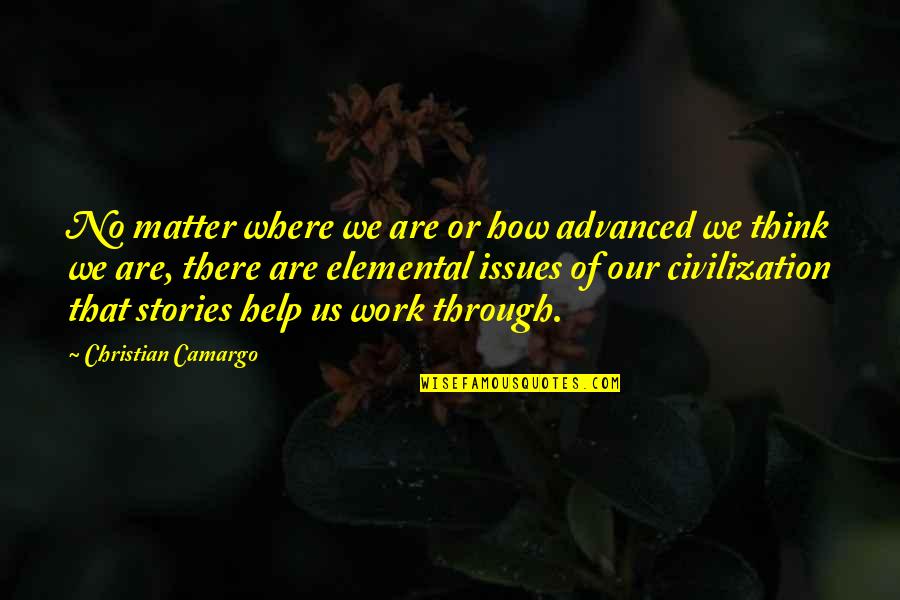 No matter where we are or how advanced we think we are, there are elemental issues of our civilization that stories help us work through.
—
Christian Camargo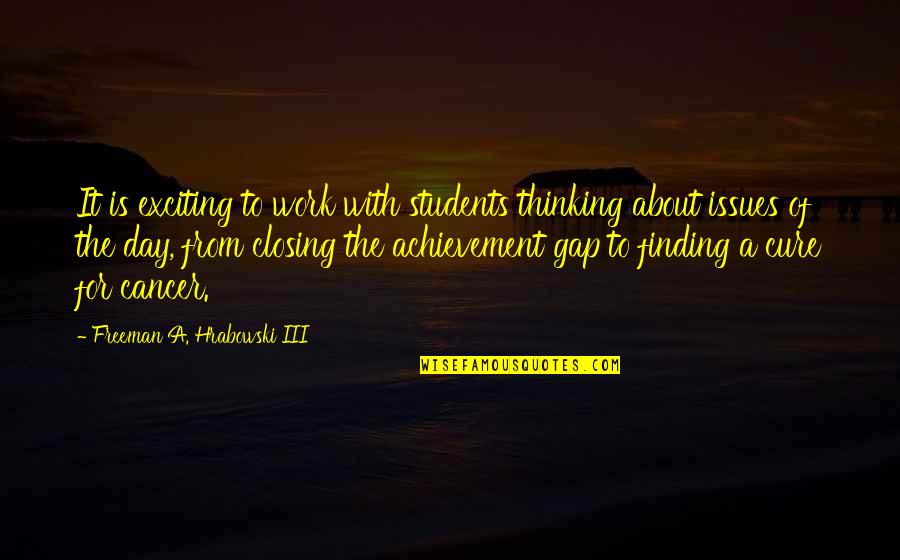 It is exciting to work with students thinking about issues of the day, from closing the achievement gap to finding a cure for cancer.
—
Freeman A. Hrabowski III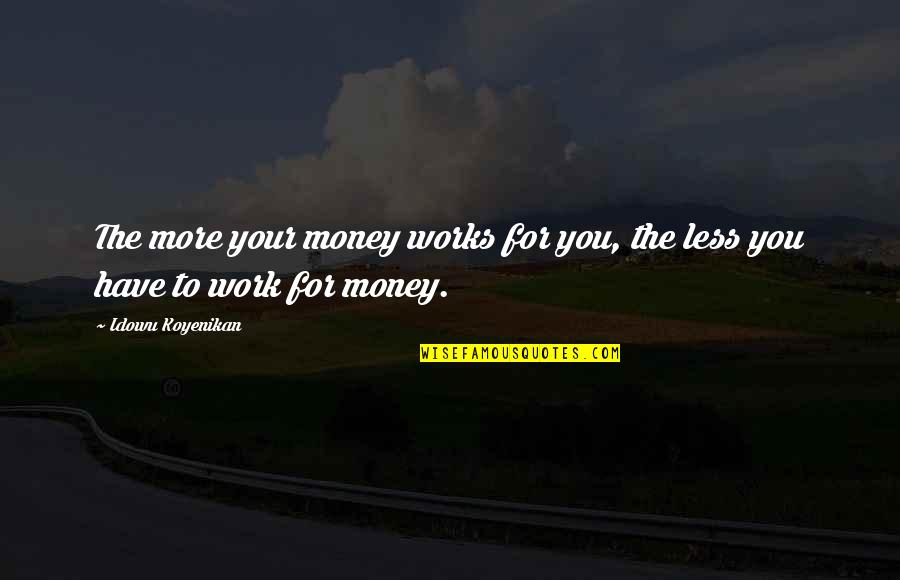 The more your money works for you, the less you have to work for money.
—
Idowu Koyenikan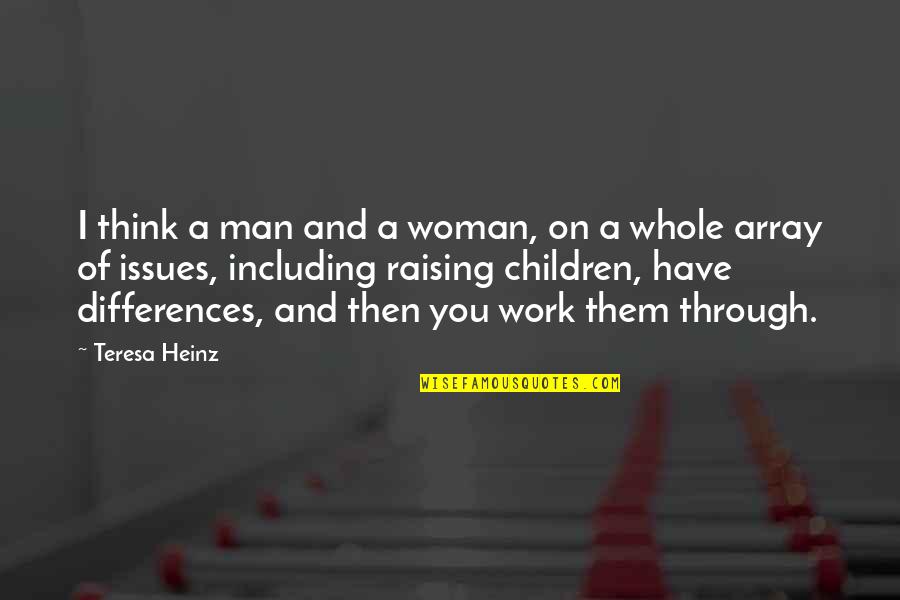 I think a man and a woman, on a whole array of issues, including raising children, have differences, and then you work them through.
—
Teresa Heinz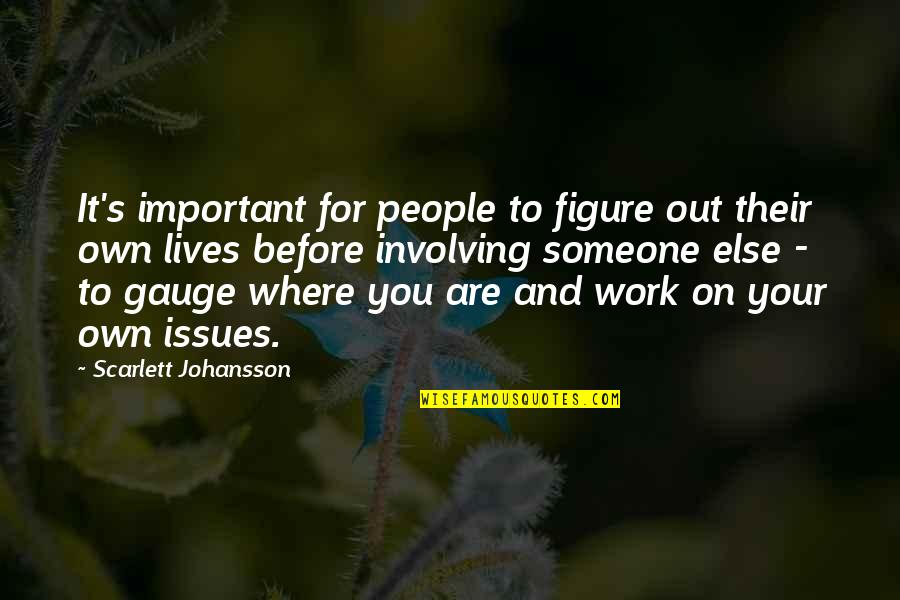 It's important for people to figure out their own lives before involving someone else - to gauge where you are and work on your own issues.
—
Scarlett Johansson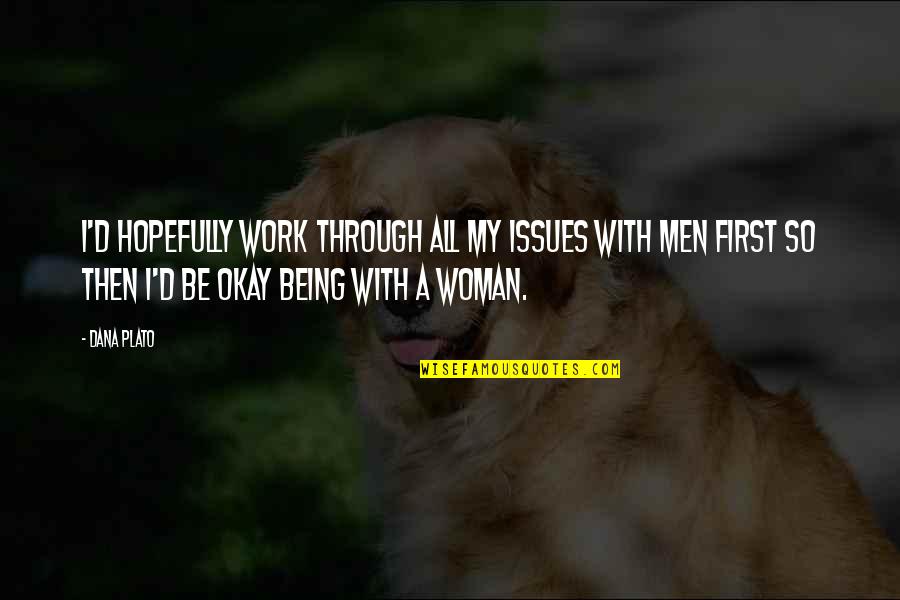 I'd hopefully work through all my issues with men first so then I'd be okay being with a woman.
—
Dana Plato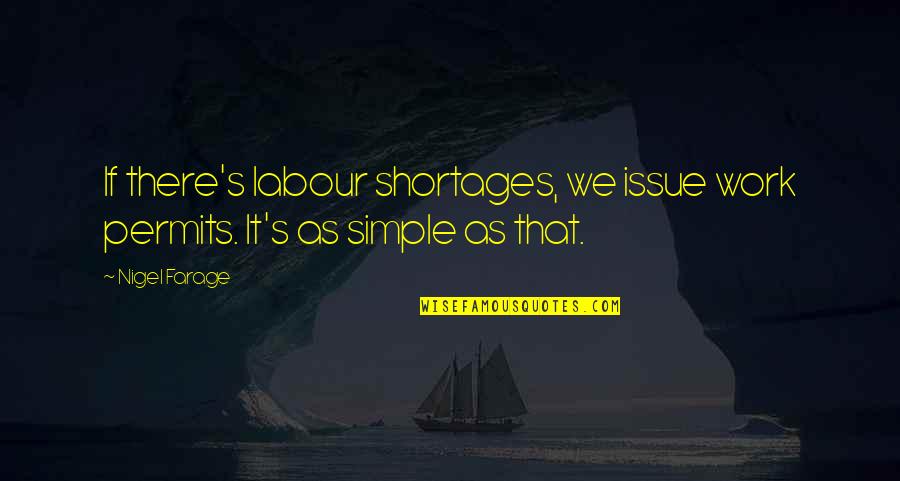 If there's labour shortages, we issue work permits. It's as simple as that.
—
Nigel Farage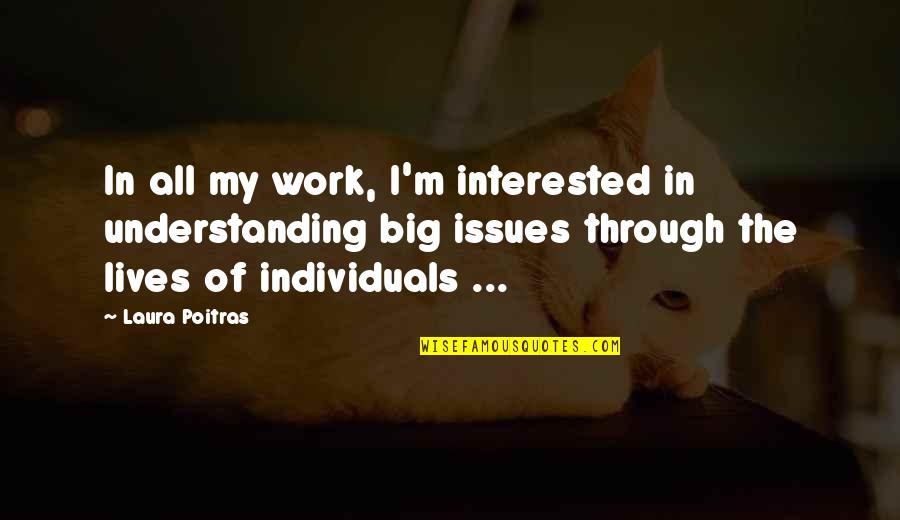 In all my work, I'm interested in understanding big issues through the lives of individuals ...
—
Laura Poitras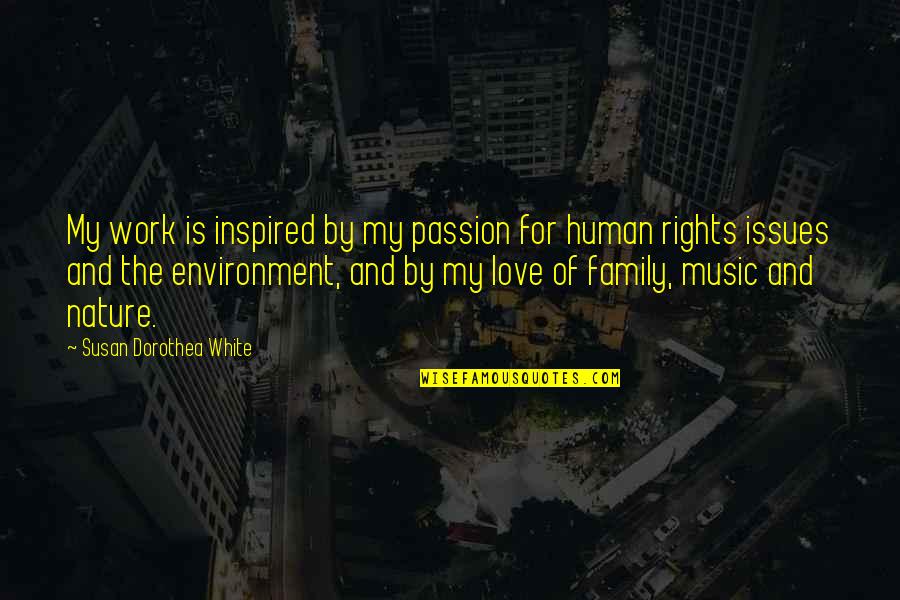 My work is inspired by my passion for human rights issues and the environment, and by my love of family, music and nature.
—
Susan Dorothea White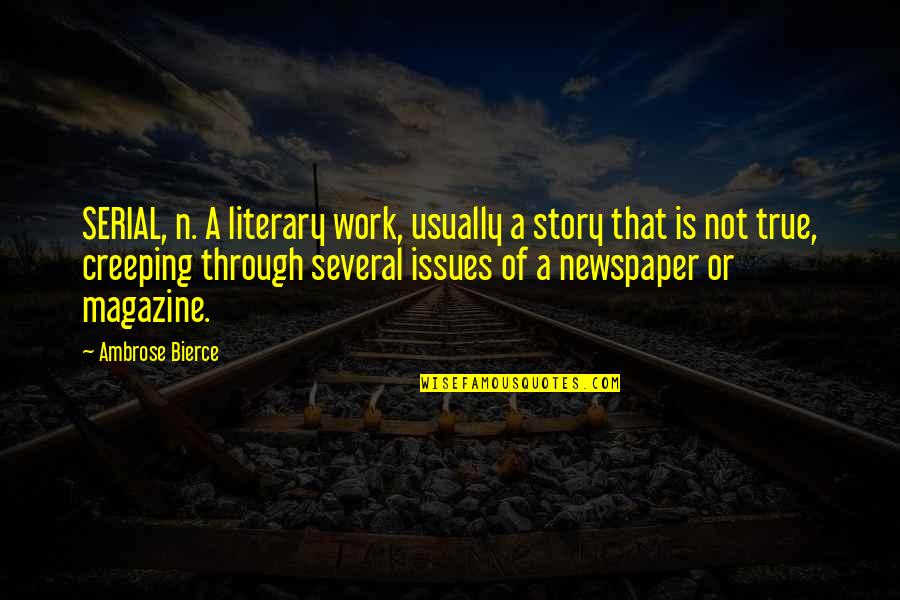 SERIAL, n. A literary work, usually a story that is not true, creeping through several issues of a newspaper or magazine.
—
Ambrose Bierce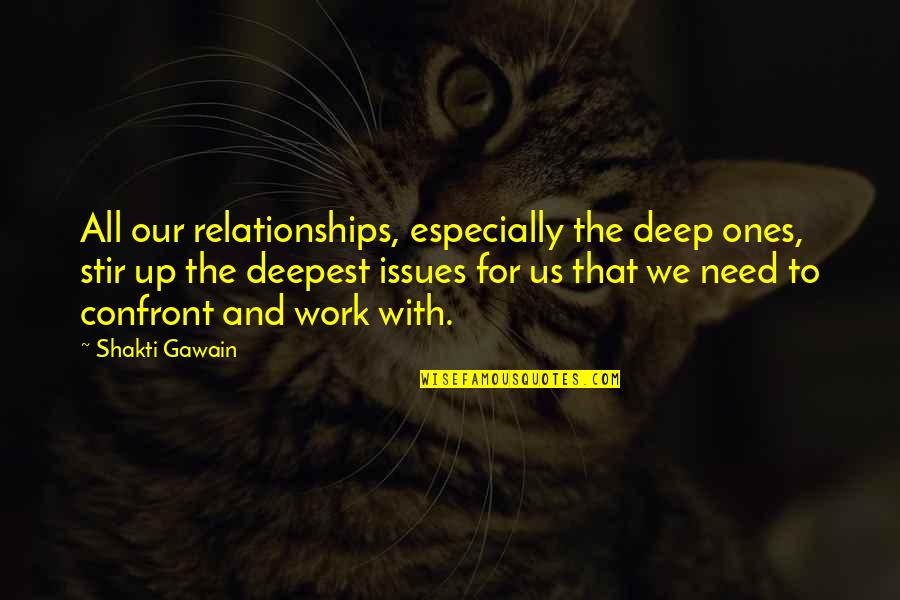 All our relationships, especially the deep ones, stir up the deepest issues for us that we need to confront and work with. —
Shakti Gawain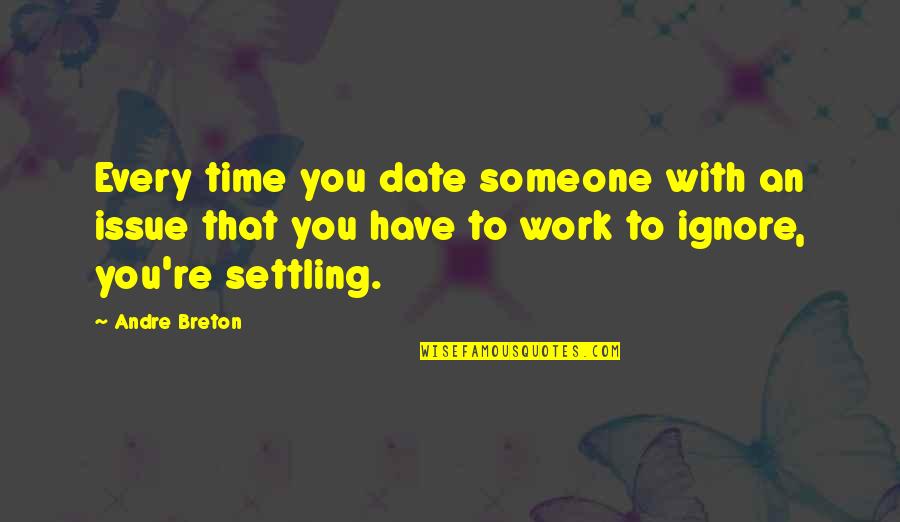 Every time you date someone with an issue that you have to work to ignore, you're settling. —
Andre Breton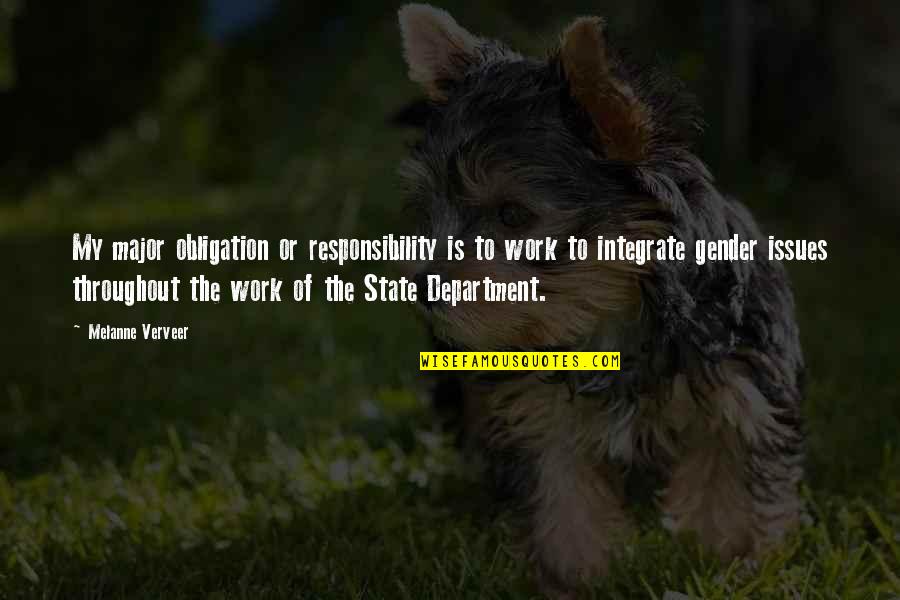 My major obligation or responsibility is to work to integrate gender issues throughout the work of the State Department. —
Melanne Verveer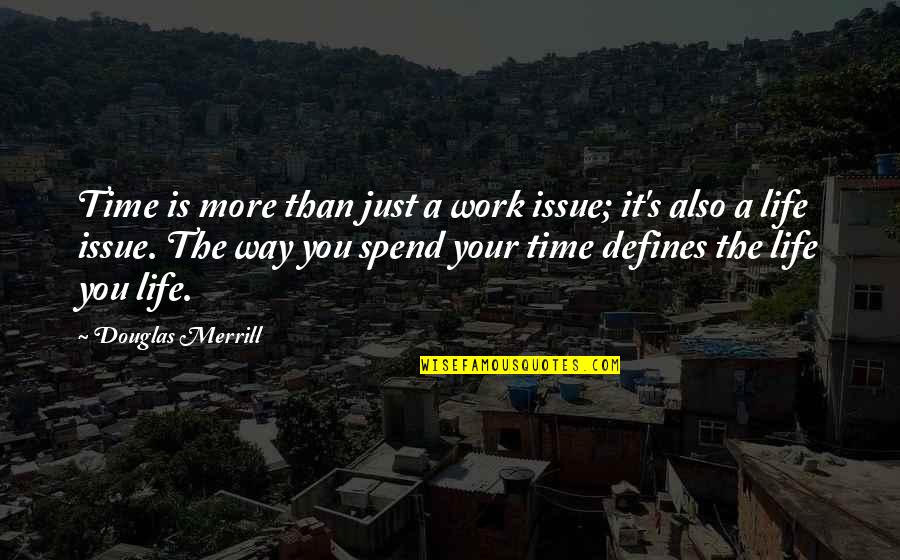 Time is more than just a work issue; it's also a life issue. The way you spend your time defines the life you life. —
Douglas Merrill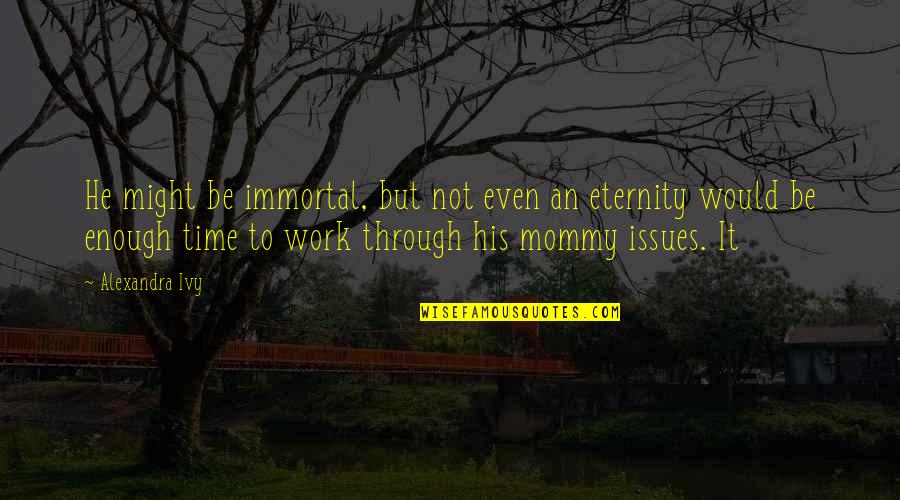 He might be immortal, but not even an eternity would be enough time to work through his mommy issues. It —
Alexandra Ivy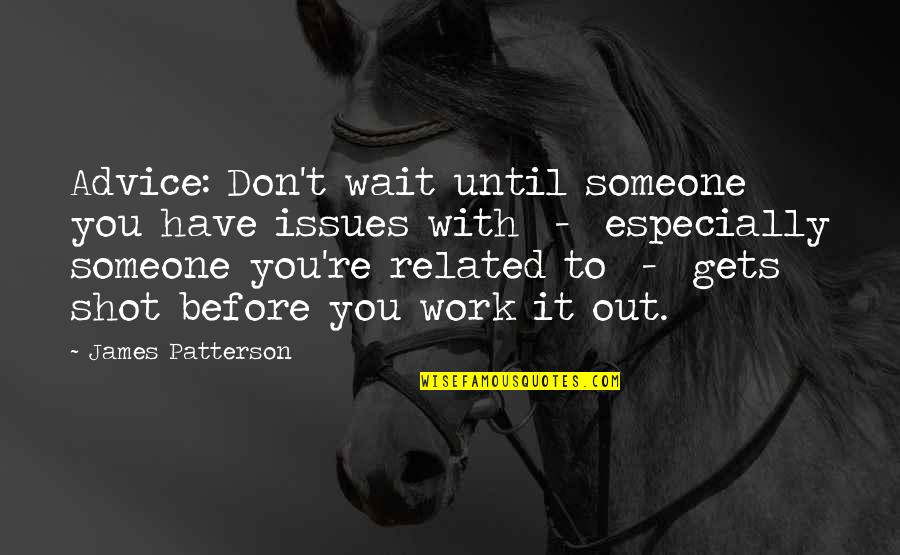 Advice: Don't wait until someone you have issues with - especially someone you're related to - gets shot before you work it out. —
James Patterson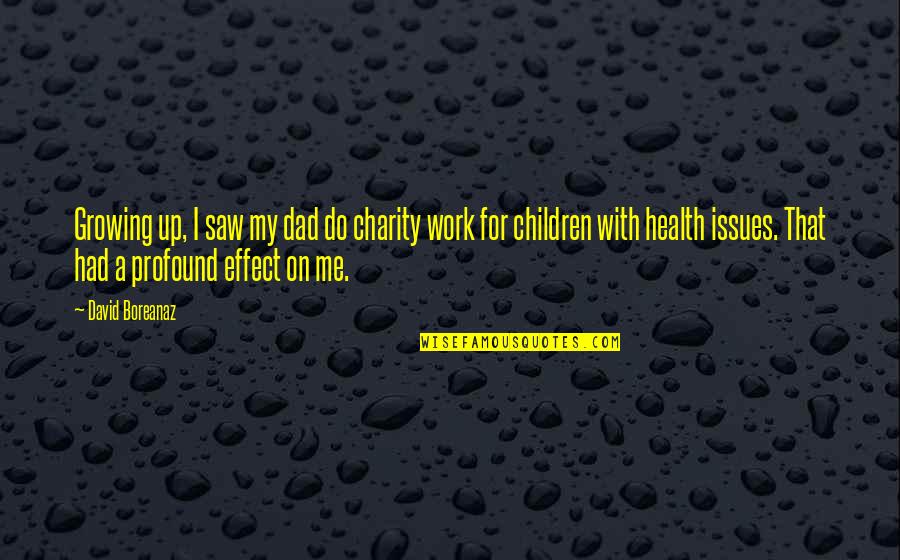 Growing up, I saw my dad do charity work for children with health issues. That had a profound effect on me. —
David Boreanaz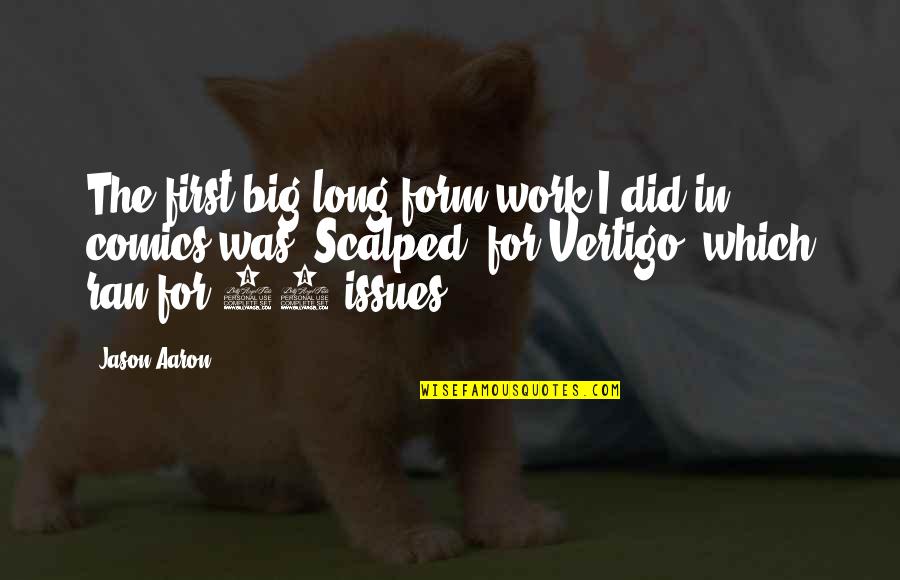 The first big long-form work I did in comics was 'Scalped' for Vertigo, which ran for 60 issues. —
Jason Aaron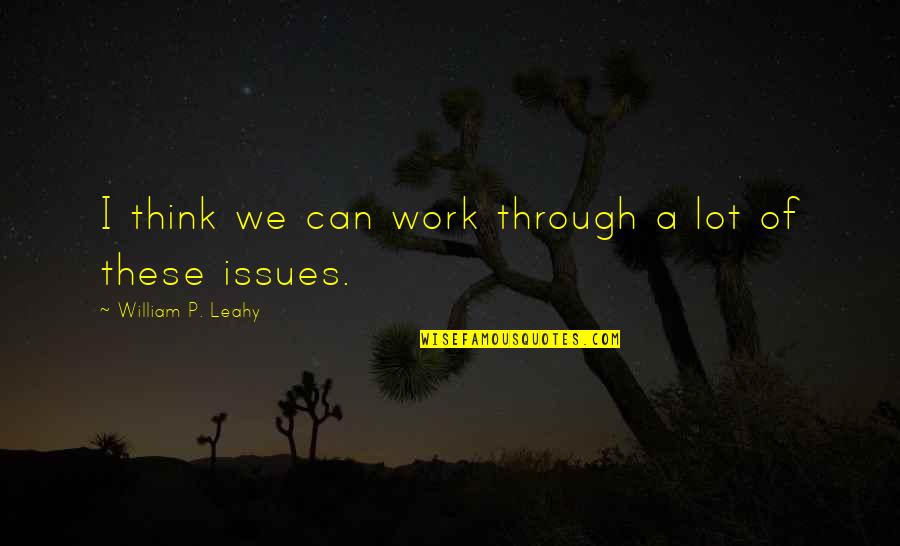 I think we can work through a lot of these issues. —
William P. Leahy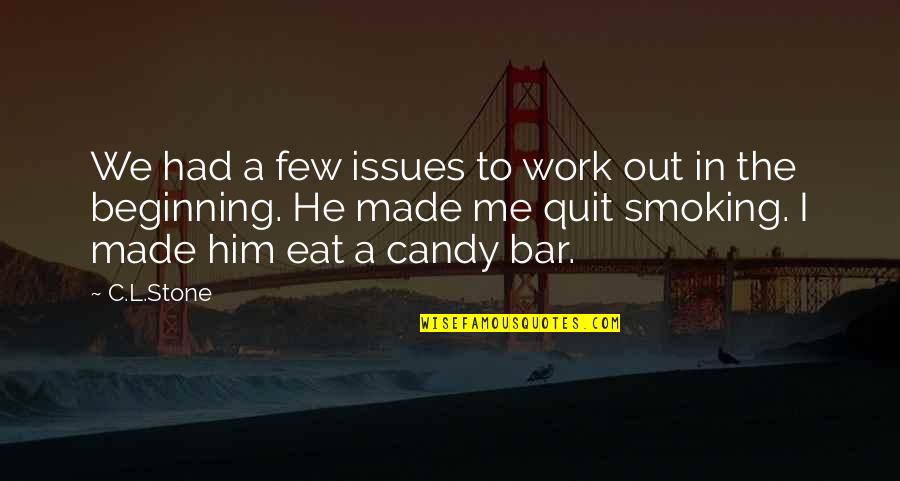 We had a few issues to work out in the beginning. He made me quit smoking. I made him eat a candy bar. —
C.L.Stone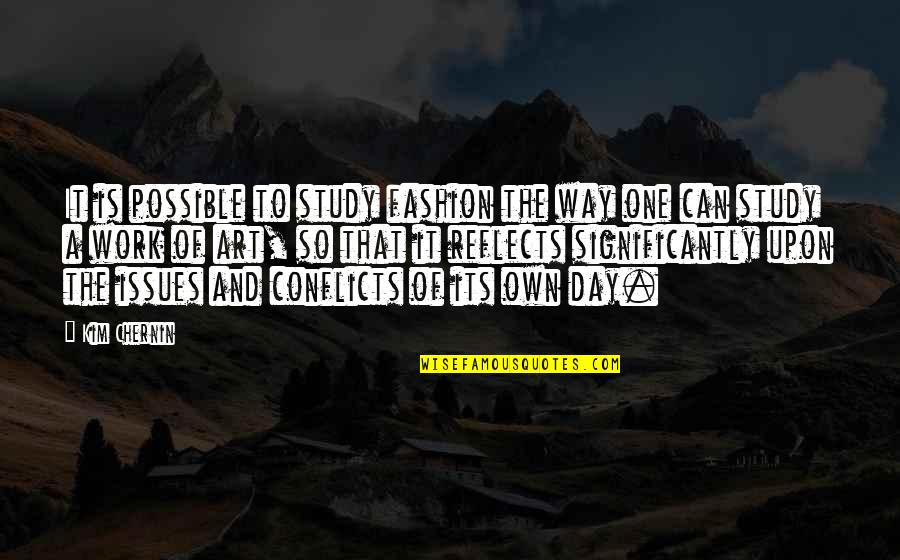 It is possible to study fashion the way one can study a work of art, so that it reflects significantly upon the issues and conflicts of its own day. —
Kim Chernin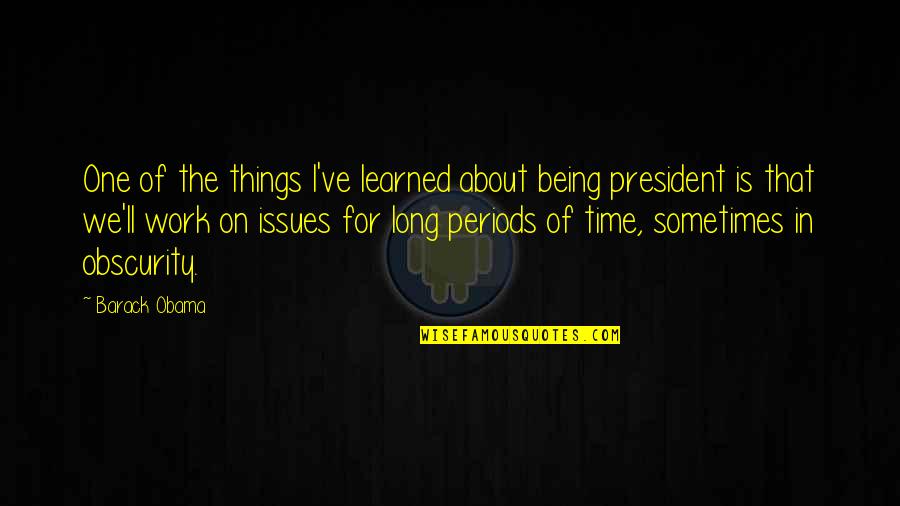 One of the things I've learned about being president is that we'll work on issues for long periods of time, sometimes in obscurity. —
Barack Obama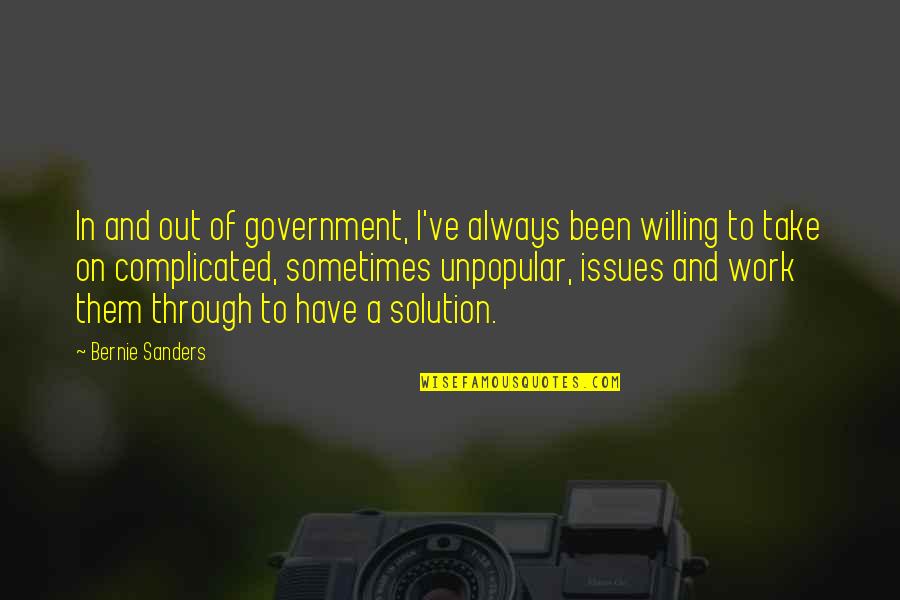 In and out of government, I've always been willing to take on complicated, sometimes unpopular, issues and work them through to have a solution. —
Bernie Sanders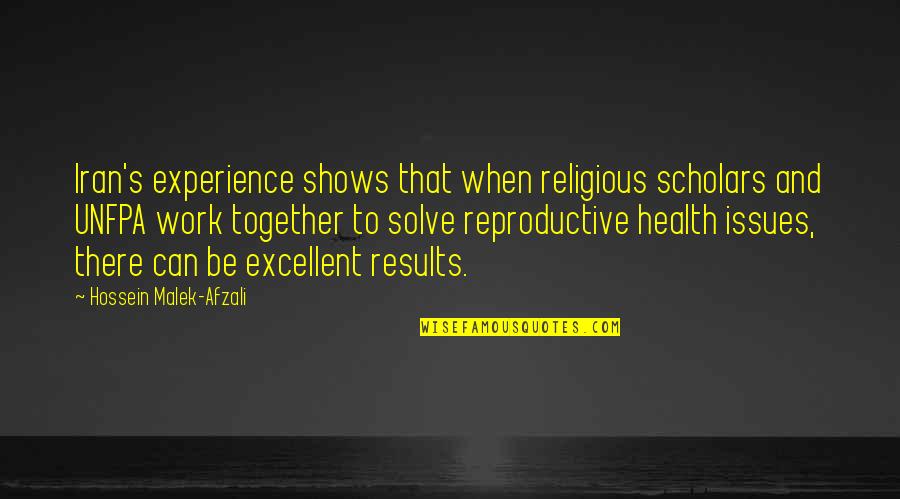 Iran's experience shows that when religious scholars and UNFPA work together to solve reproductive health issues, there can be excellent results. —
Hossein Malek-Afzali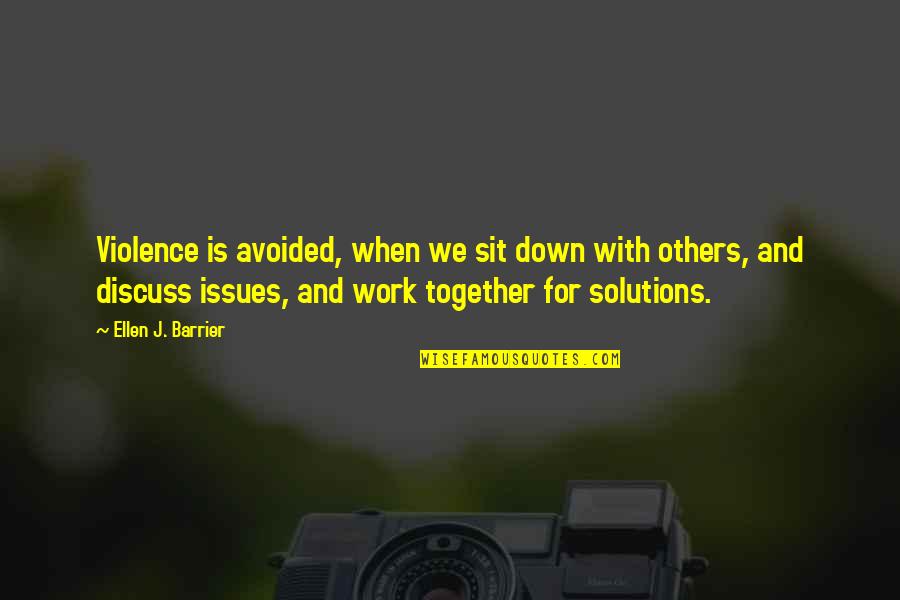 Violence is avoided, when we sit down with others, and discuss issues, and work together for solutions. —
Ellen J. Barrier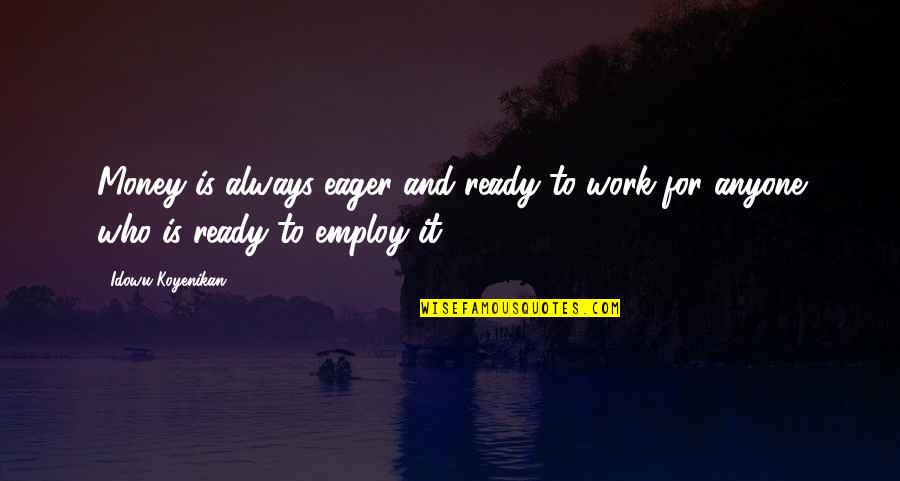 Money is always eager and ready to work for anyone who is ready to employ it. —
Idowu Koyenikan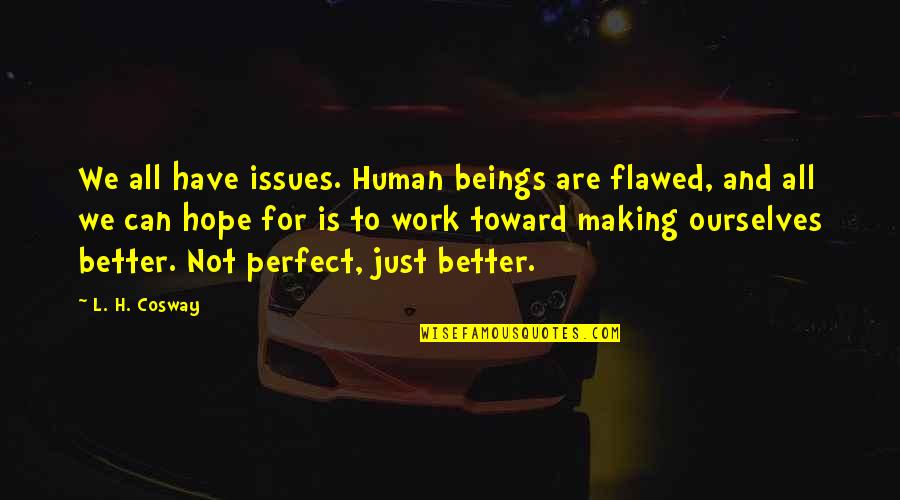 We all have issues. Human beings are flawed, and all we can hope for is to work toward making ourselves better. Not perfect, just better. —
L. H. Cosway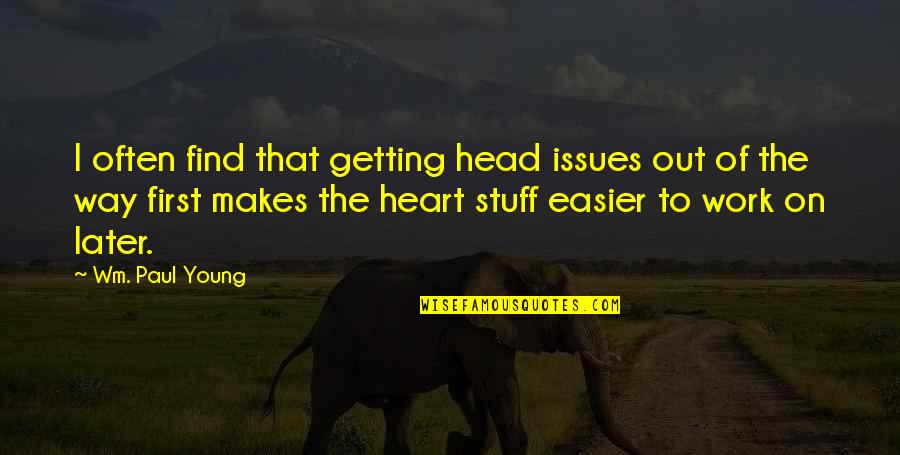 I often find that getting head issues out of the way first makes the heart stuff easier to work on later. —
Wm. Paul Young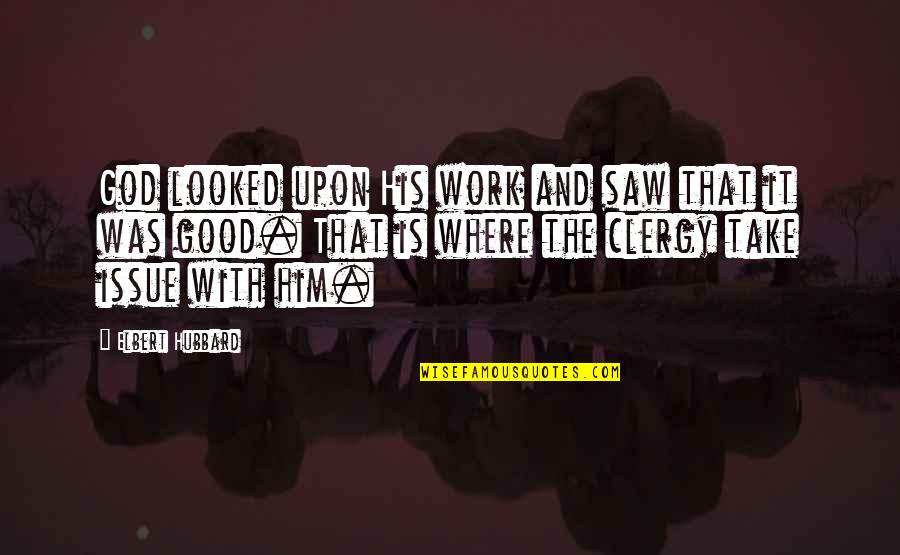 God looked upon His work and saw that it was good. That is where the clergy take issue with him. —
Elbert Hubbard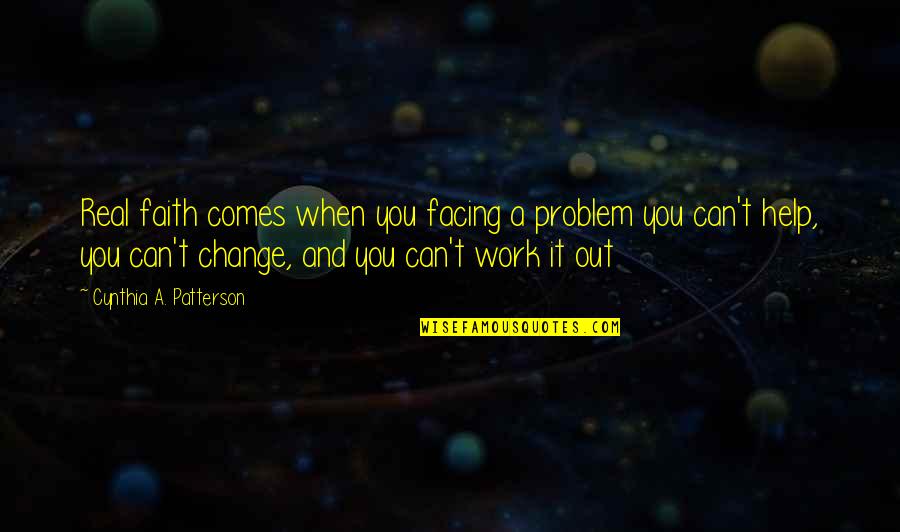 Real faith comes when you facing a problem you can't help, you can't change, and you can't work it out —
Cynthia A. Patterson