Irs's Quotes
Collection of top 71 famous quotes about Irs's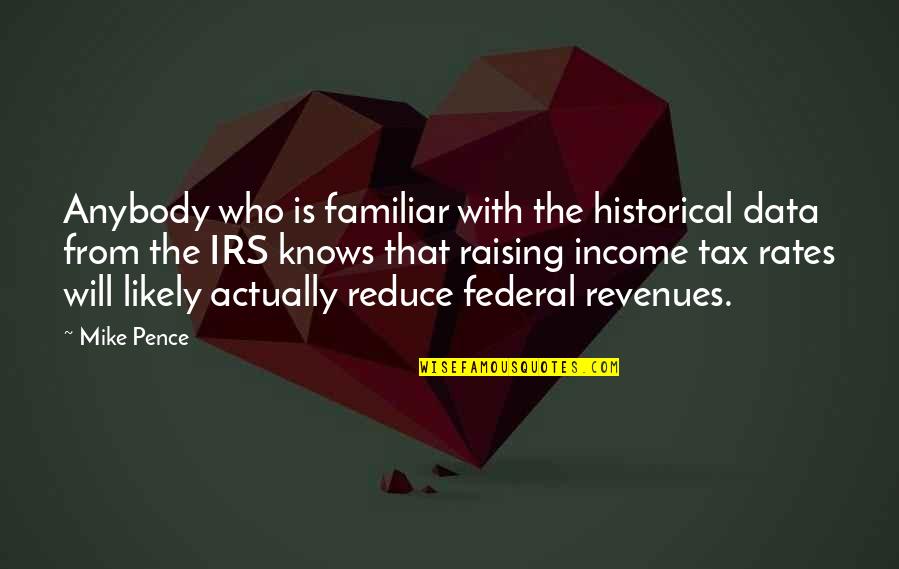 Anybody who is familiar with the historical data from the IRS knows that raising income tax rates will likely actually reduce federal revenues.
—
Mike Pence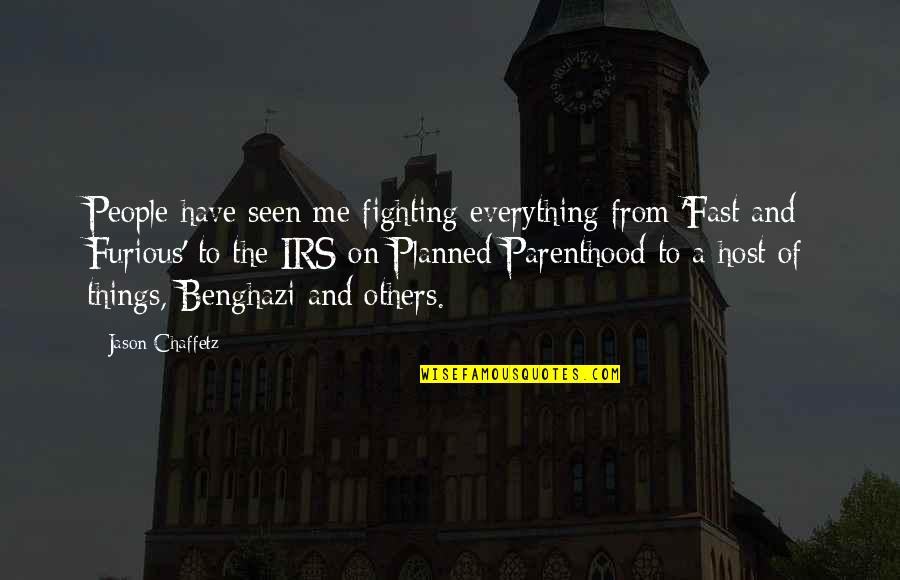 People have seen me fighting everything from 'Fast and Furious' to the IRS on Planned Parenthood to a host of things, Benghazi and others.
—
Jason Chaffetz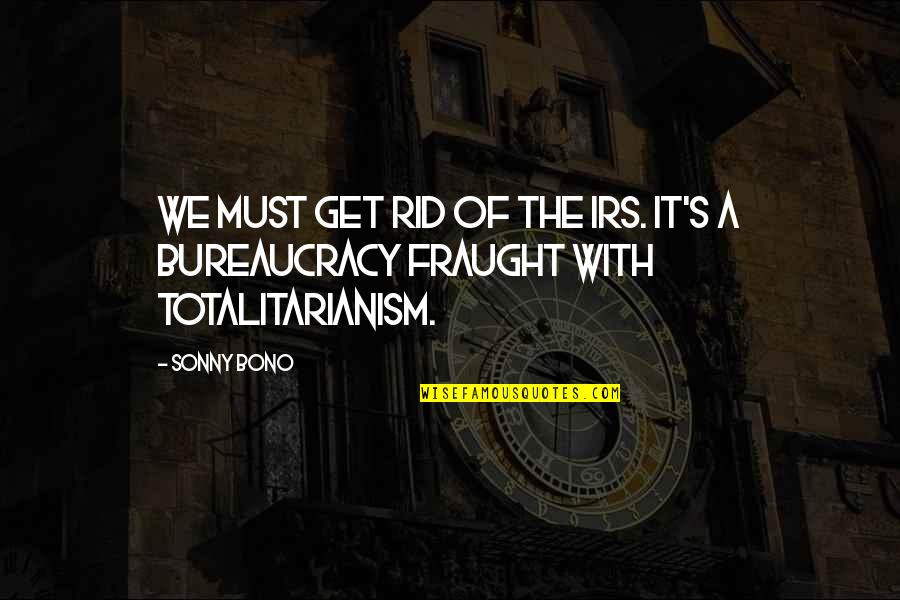 We must get rid of the IRS. It's a bureaucracy fraught with totalitarianism.
—
Sonny Bono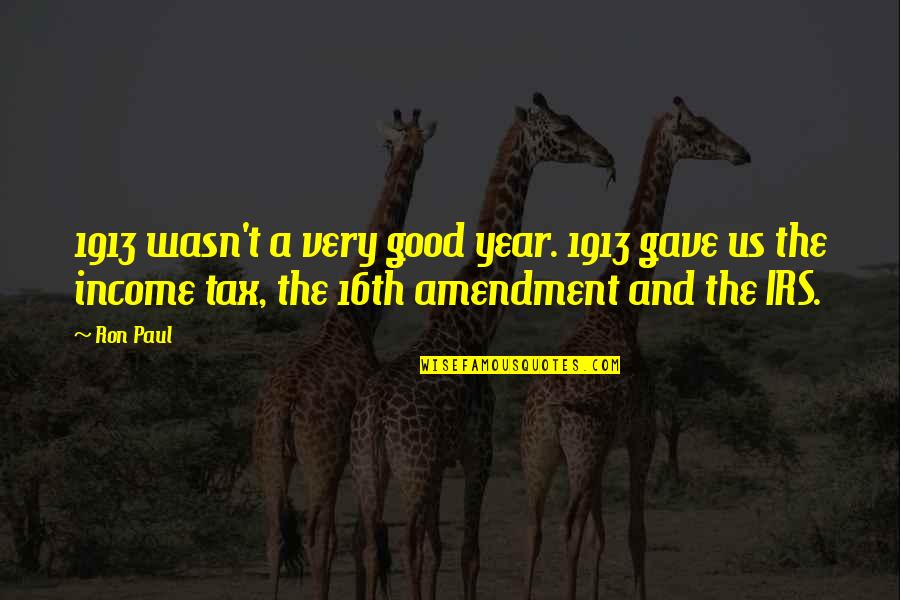 1913 wasn't a very good year. 1913 gave us the income tax, the 16th amendment and the IRS.
—
Ron Paul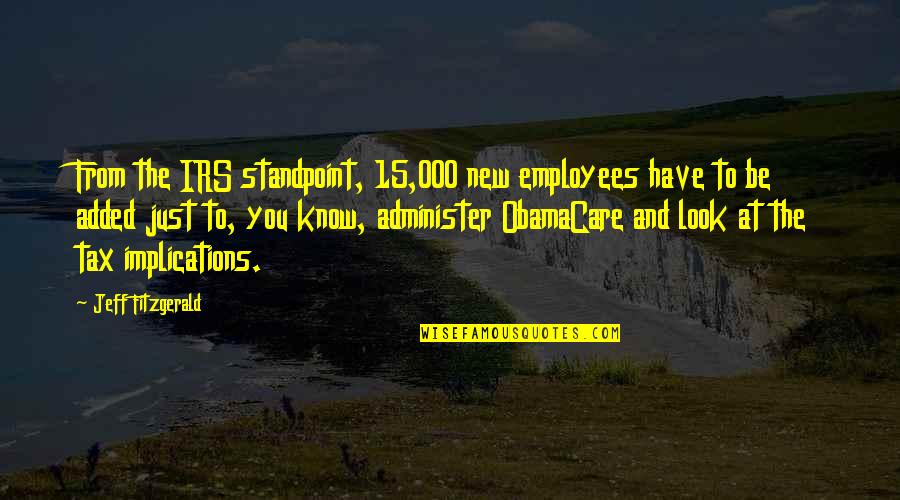 From the IRS standpoint, 15,000 new employees have to be added just to, you know, administer ObamaCare and look at the tax implications.
—
Jeff Fitzgerald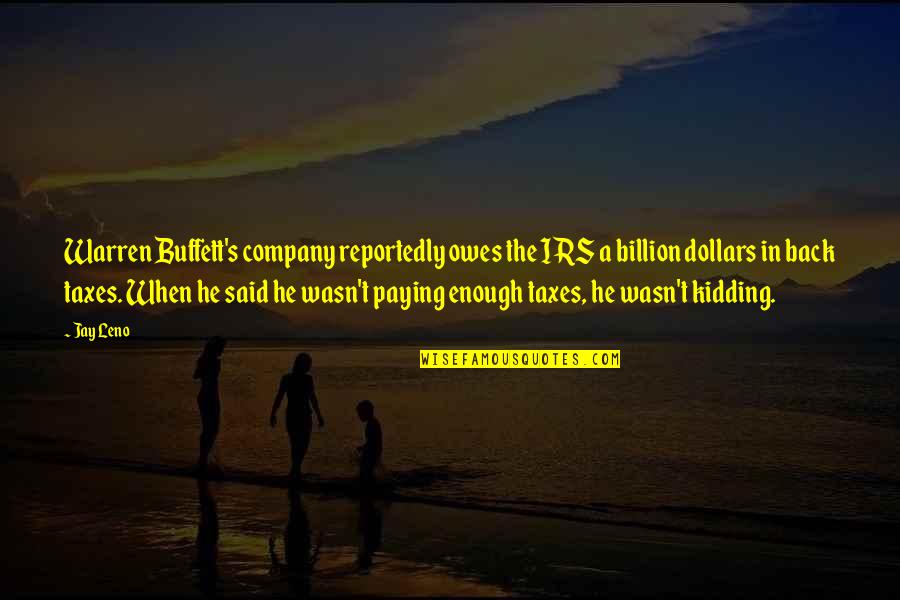 Warren Buffett's company reportedly owes the IRS a billion dollars in back taxes. When he said he wasn't paying enough taxes, he wasn't kidding.
—
Jay Leno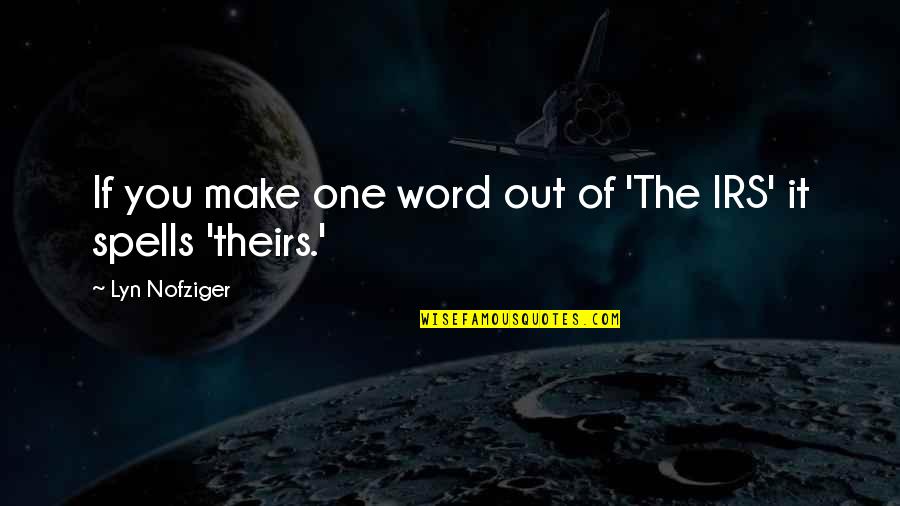 If you make one word out of 'The IRS' it spells 'theirs.'
—
Lyn Nofziger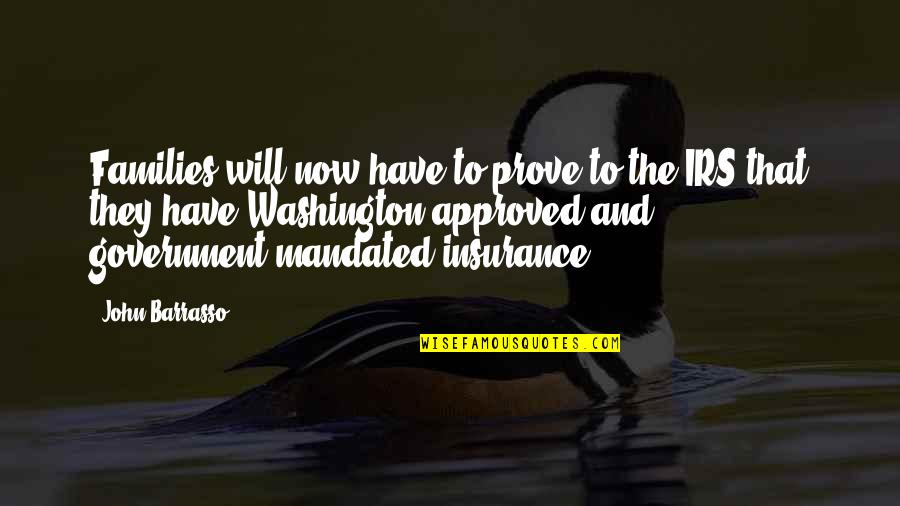 Families will now have to prove to the IRS that they have Washington-approved and government-mandated insurance.
—
John Barrasso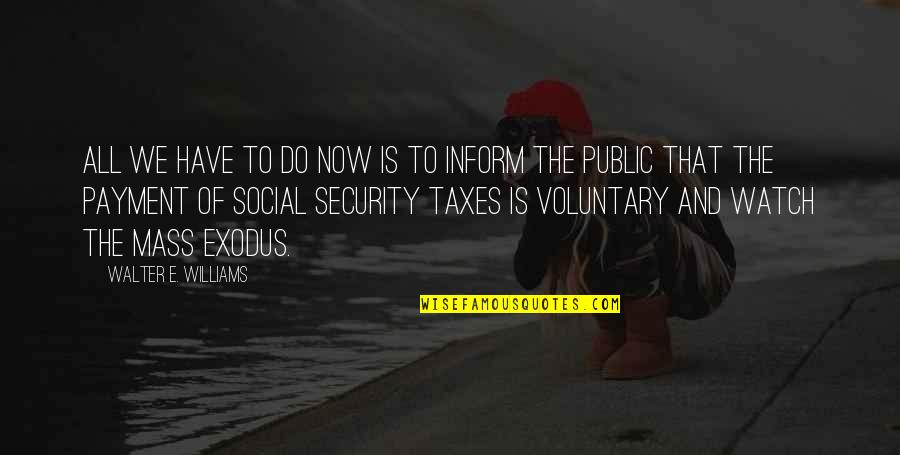 All we have to do now is to inform the public that the payment of social security taxes is voluntary and watch the mass exodus.
—
Walter E. Williams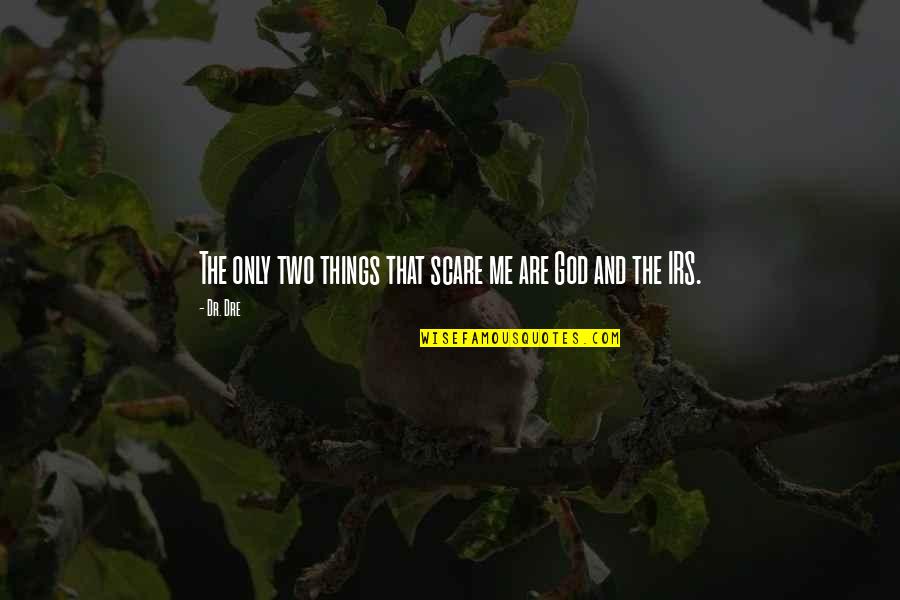 The only two things that scare me are God and the IRS.
—
Dr. Dre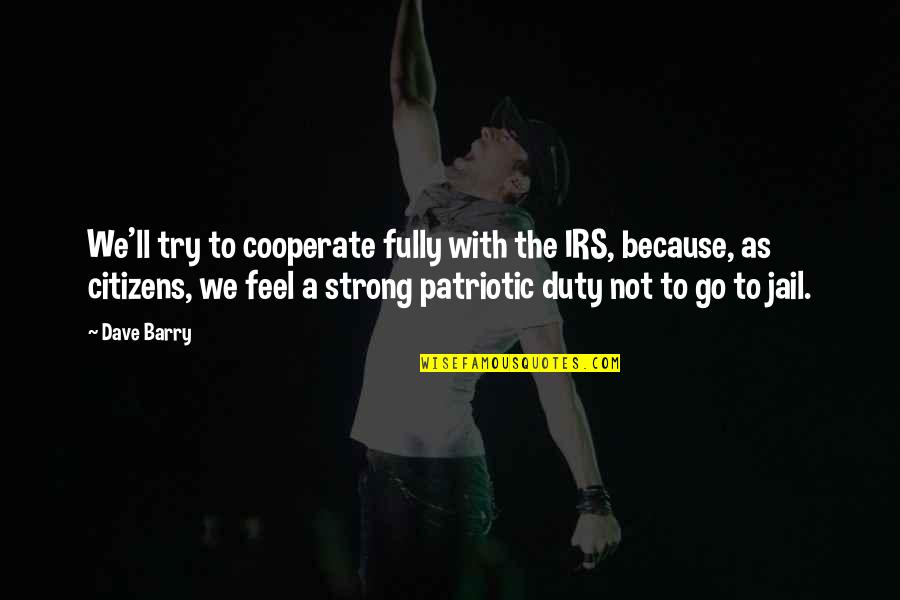 We'll try to cooperate fully with the IRS, because, as citizens, we feel a strong patriotic duty not to go to jail.
—
Dave Barry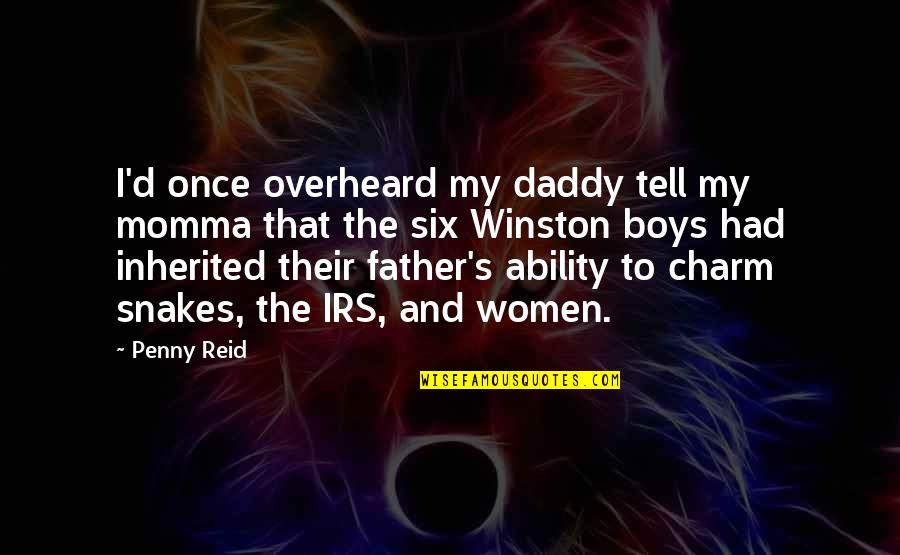 I'd once overheard my daddy tell my momma that the six Winston boys had inherited their father's ability to charm snakes, the IRS, and women. —
Penny Reid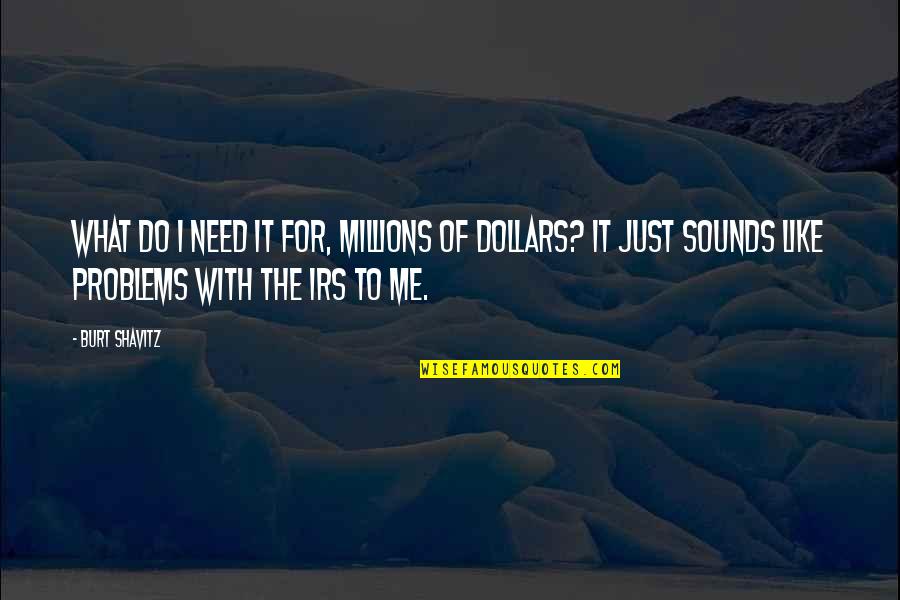 What do I need it for, millions of dollars? It just sounds like problems with the IRS to me. —
Burt Shavitz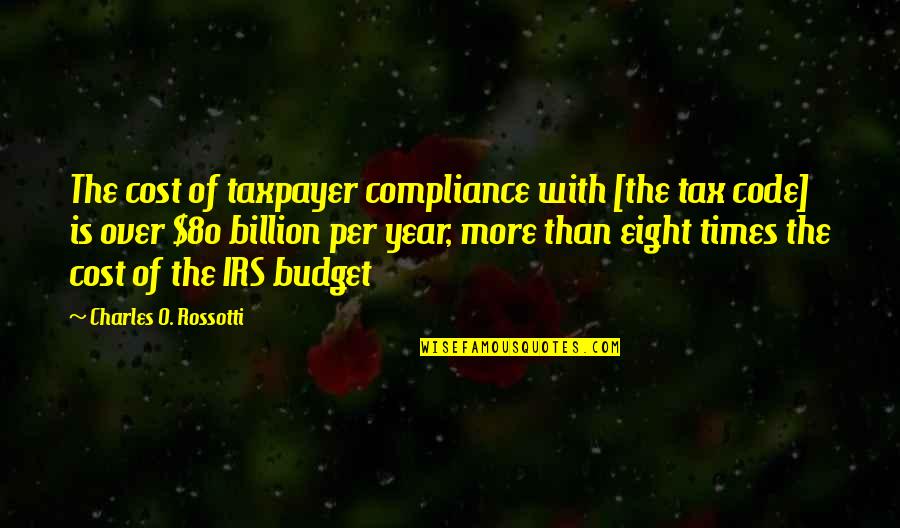 The cost of taxpayer compliance with [the tax code] is over $80 billion per year, more than eight times the cost of the IRS budget —
Charles O. Rossotti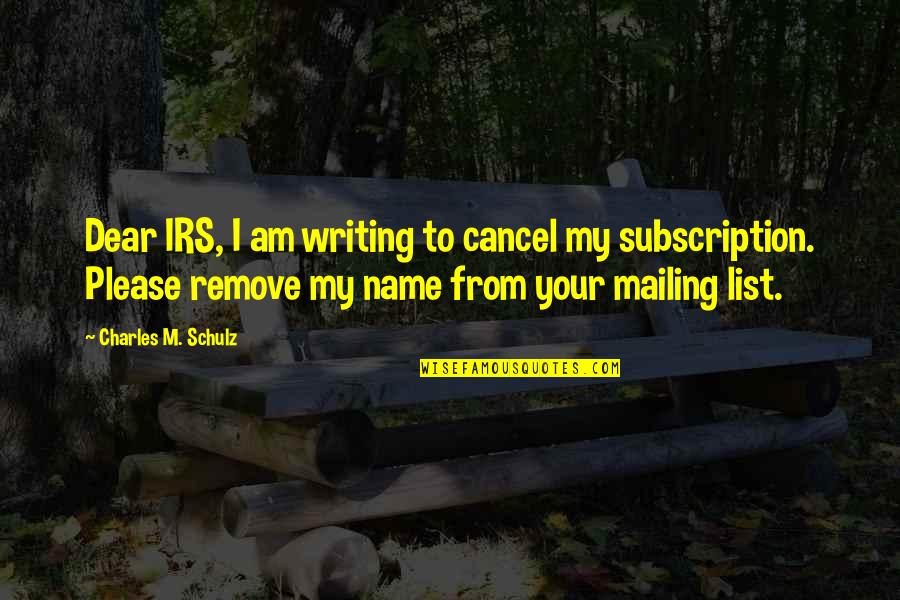 Dear IRS, I am writing to cancel my subscription. Please remove my name from your mailing list. —
Charles M. Schulz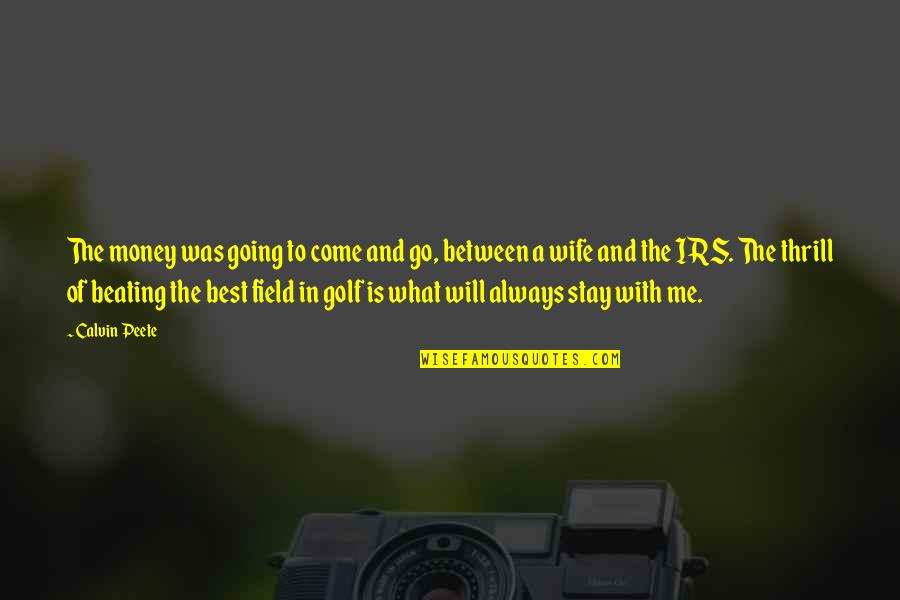 The money was going to come and go, between a wife and the IRS. The thrill of beating the best field in golf is what will always stay with me. —
Calvin Peete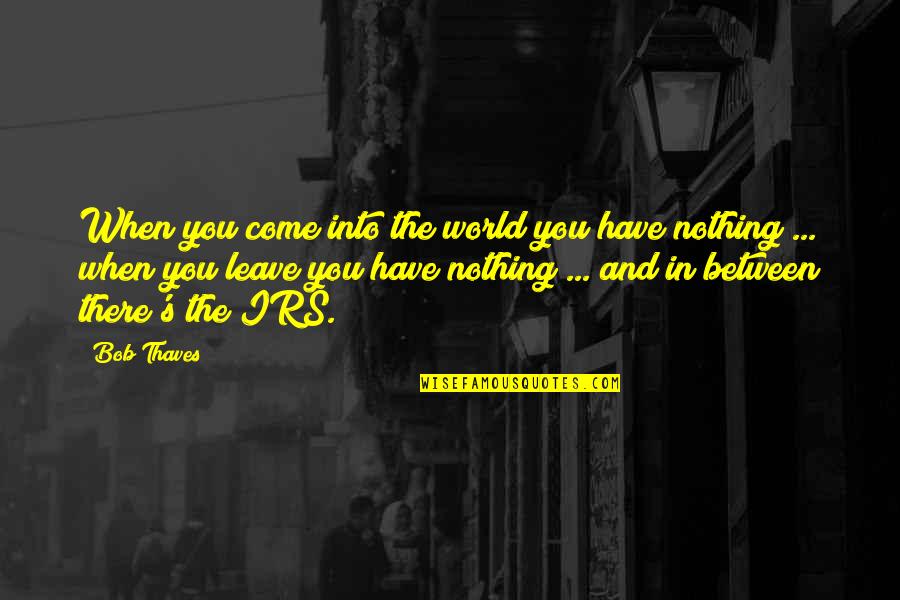 When you come into the world you have nothing ... when you leave you have nothing ... and in between there's the IRS. —
Bob Thaves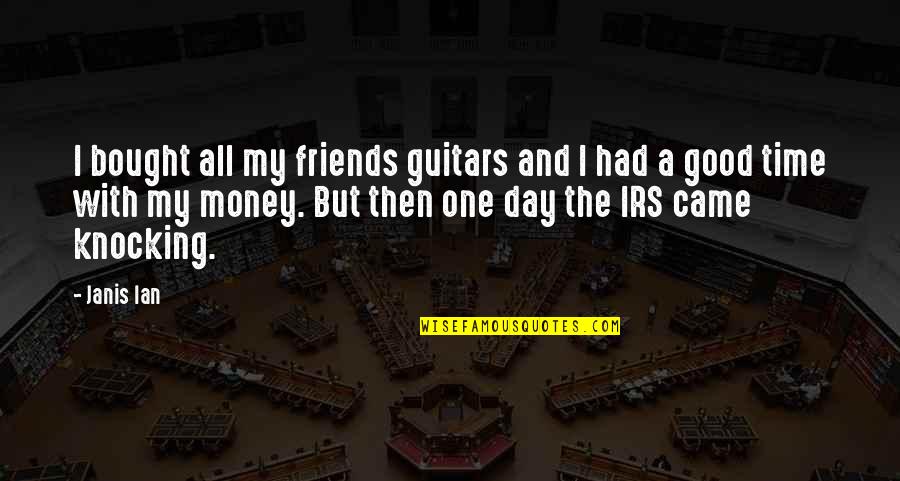 I bought all my friends guitars and I had a good time with my money. But then one day the IRS came knocking. —
Janis Ian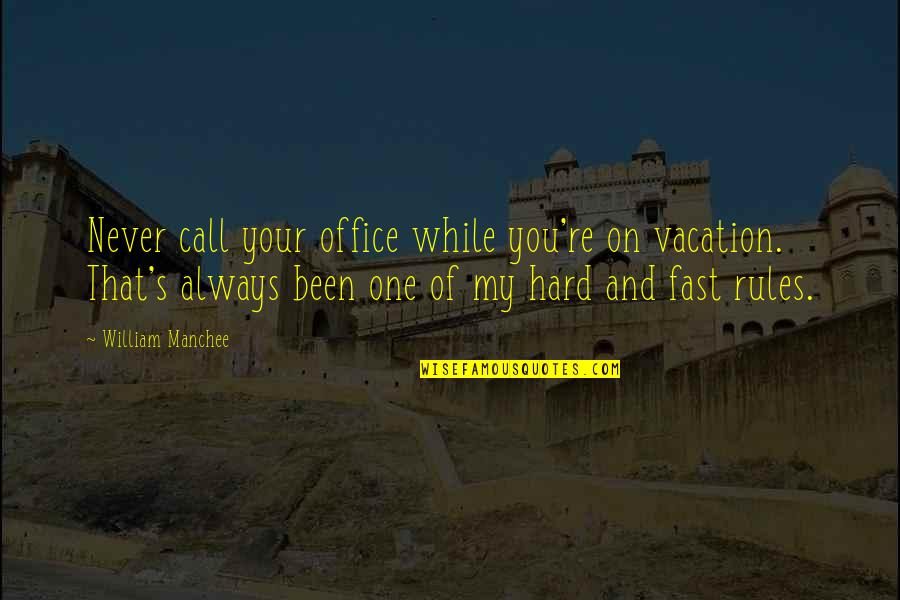 Never call your office while you're on vacation. That's always been one of my hard and fast rules. —
William Manchee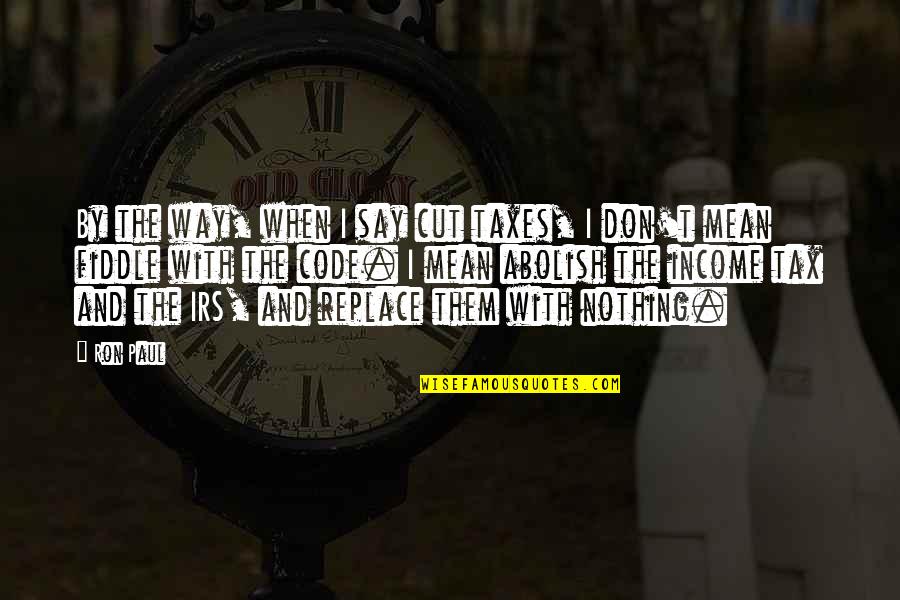 By the way, when I say cut taxes, I don't mean fiddle with the code. I mean abolish the income tax and the IRS, and replace them with nothing. —
Ron Paul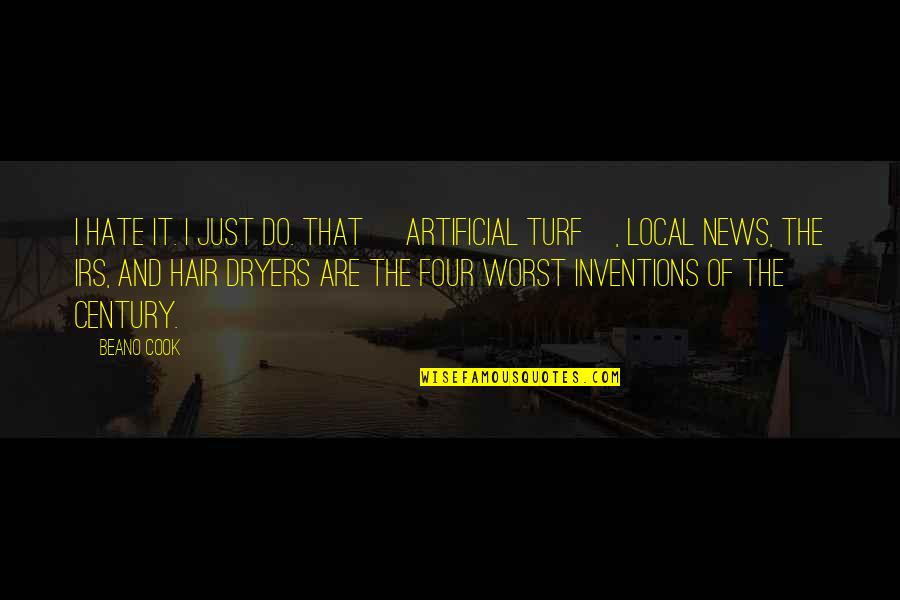 I hate it. I just do. That [artificial turf], local news, the IRS, and hair dryers are the four worst inventions of the century. —
Beano Cook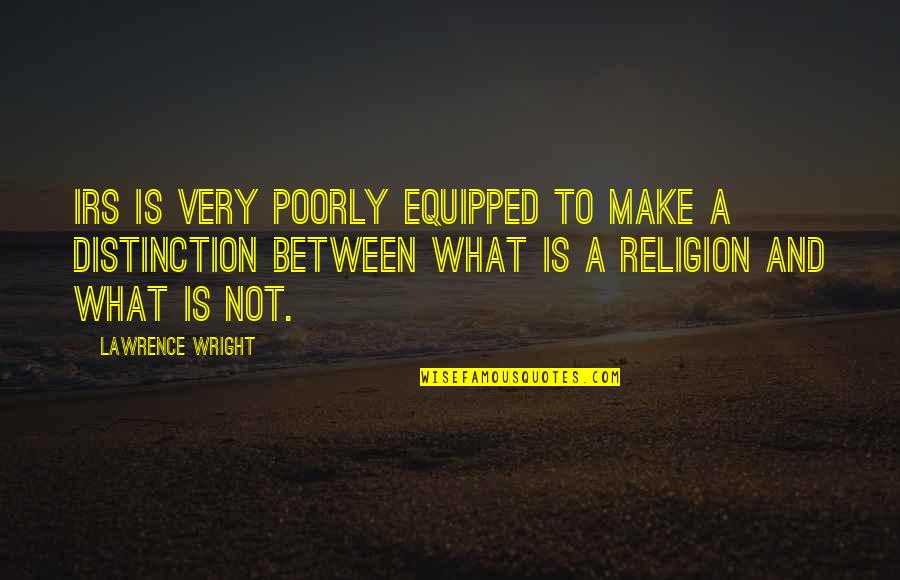 IRS is very poorly equipped to make a distinction between what is a religion and what is not. —
Lawrence Wright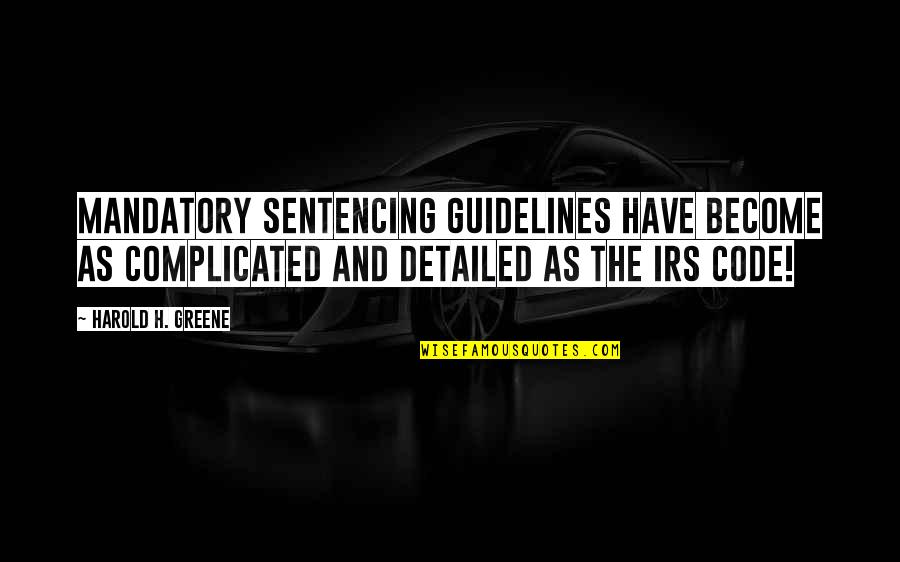 Mandatory sentencing guidelines have become as complicated and detailed as the IRS code! —
Harold H. Greene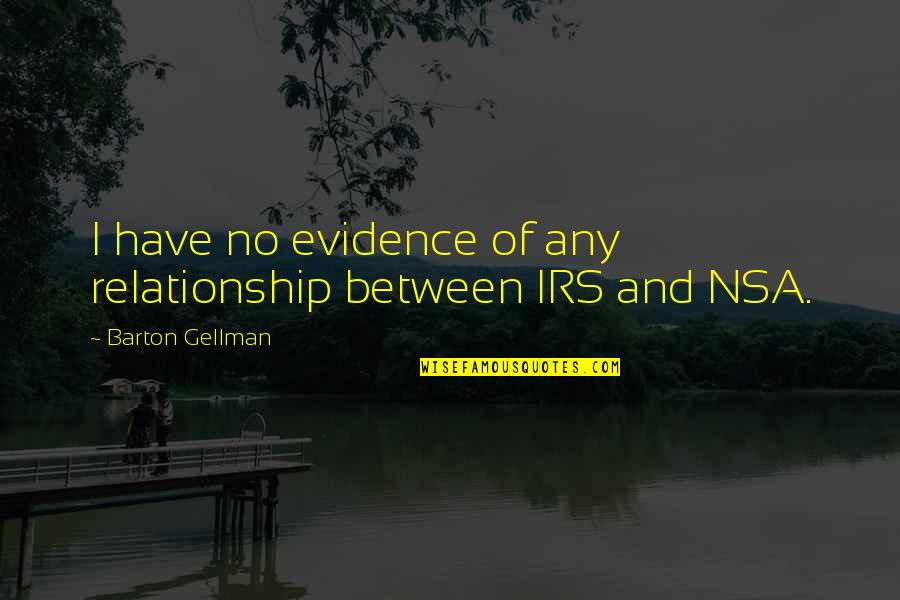 I have no evidence of any relationship between IRS and NSA. —
Barton Gellman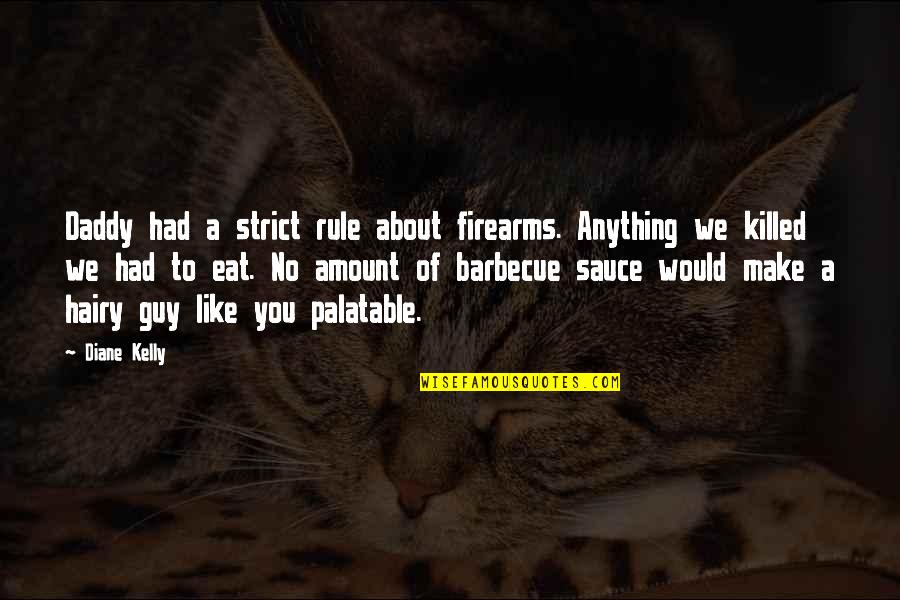 Daddy had a strict rule about firearms. Anything we killed we had to eat. No amount of barbecue sauce would make a hairy guy like you palatable. —
Diane Kelly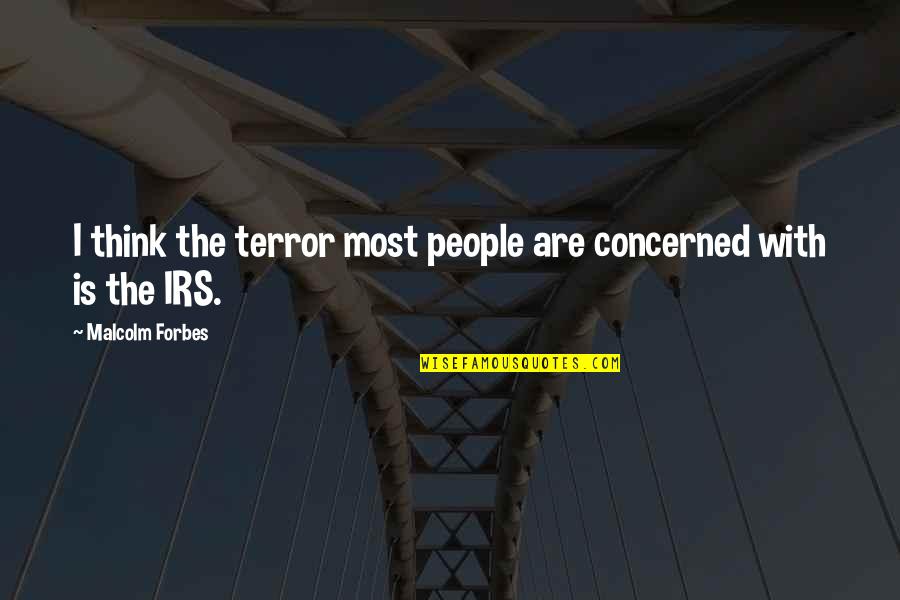 I think the terror most people are concerned with is the IRS. —
Malcolm Forbes
I should hex the IRS. —
Laura Oliva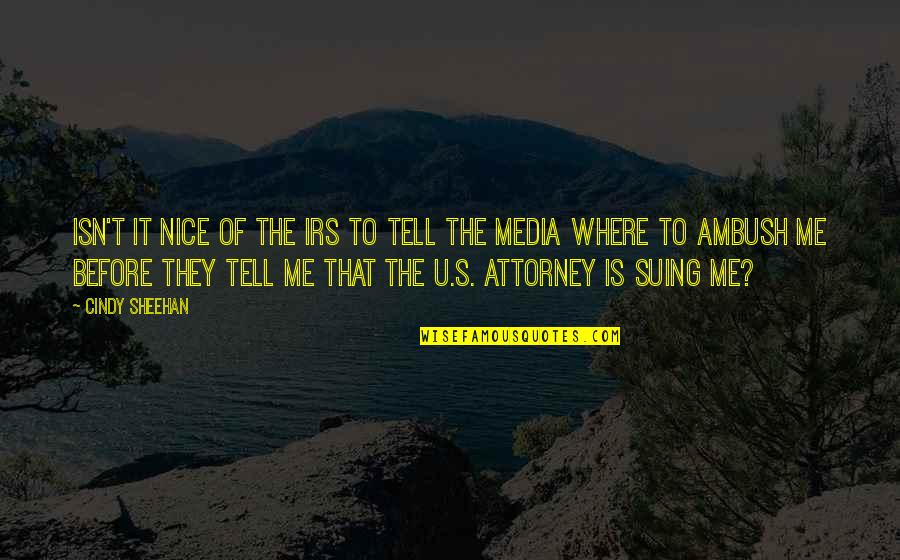 Isn't it nice of the IRS to tell the media where to ambush me before they tell me that the U.S. Attorney is suing me? —
Cindy Sheehan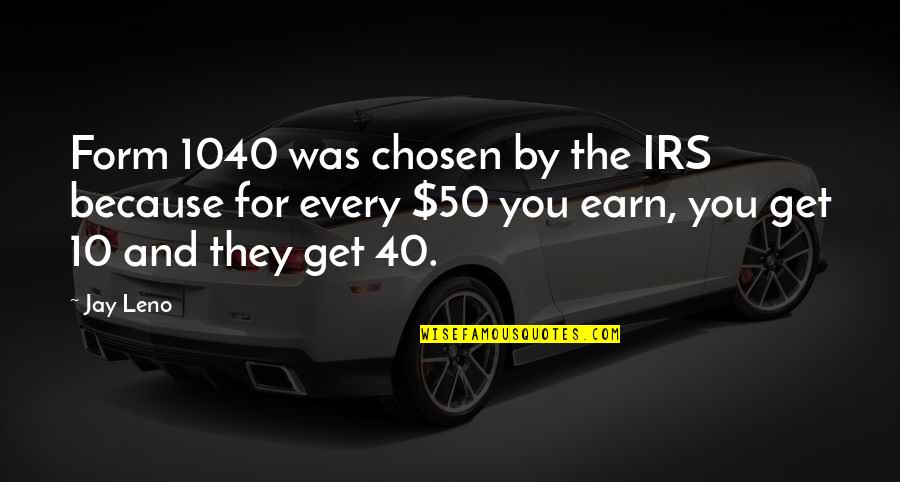 Form 1040 was chosen by the IRS because for every $50 you earn, you get 10 and they get 40. —
Jay Leno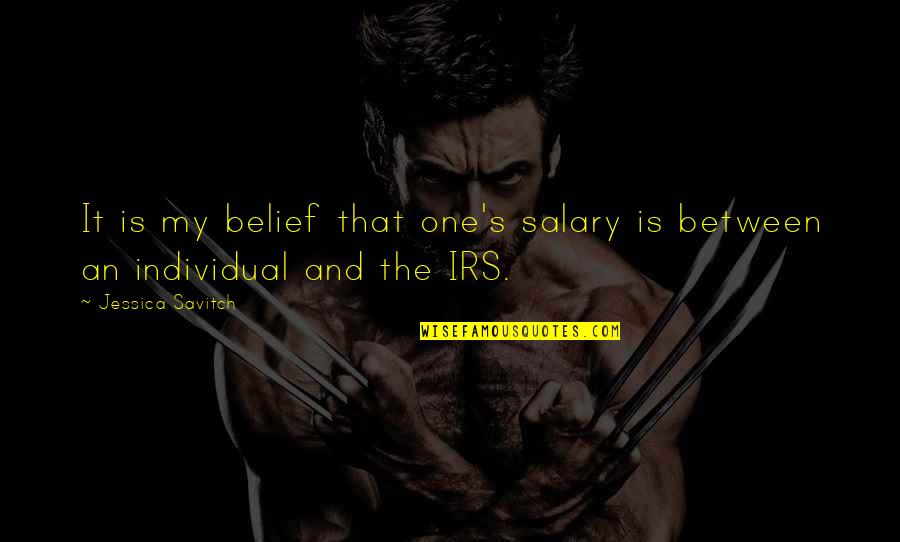 It is my belief that one's salary is between an individual and the IRS. —
Jessica Savitch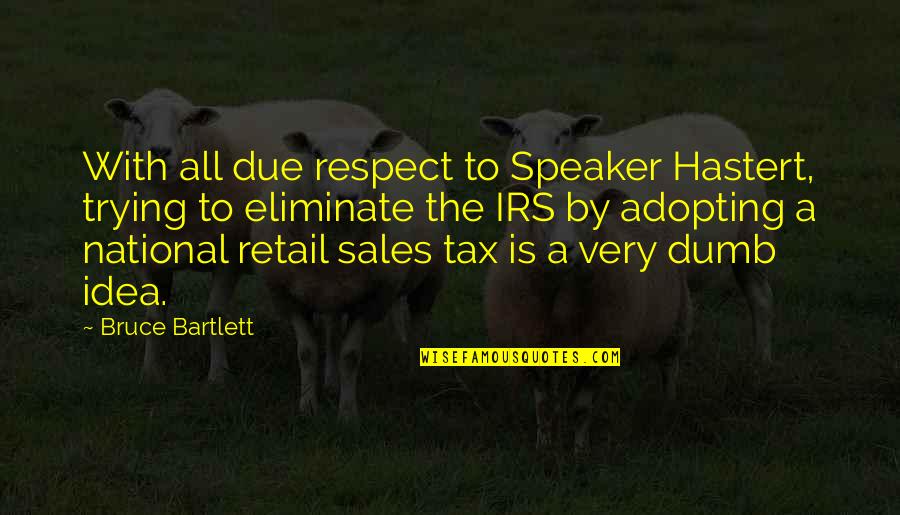 With all due respect to Speaker Hastert, trying to eliminate the IRS by adopting a national retail sales tax is a very dumb idea. —
Bruce Bartlett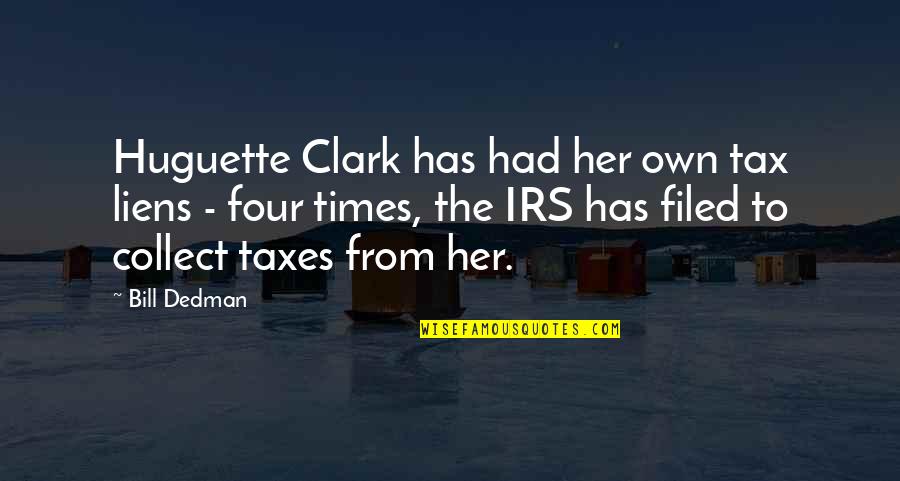 Huguette Clark has had her own tax liens - four times, the IRS has filed to collect taxes from her. —
Bill Dedman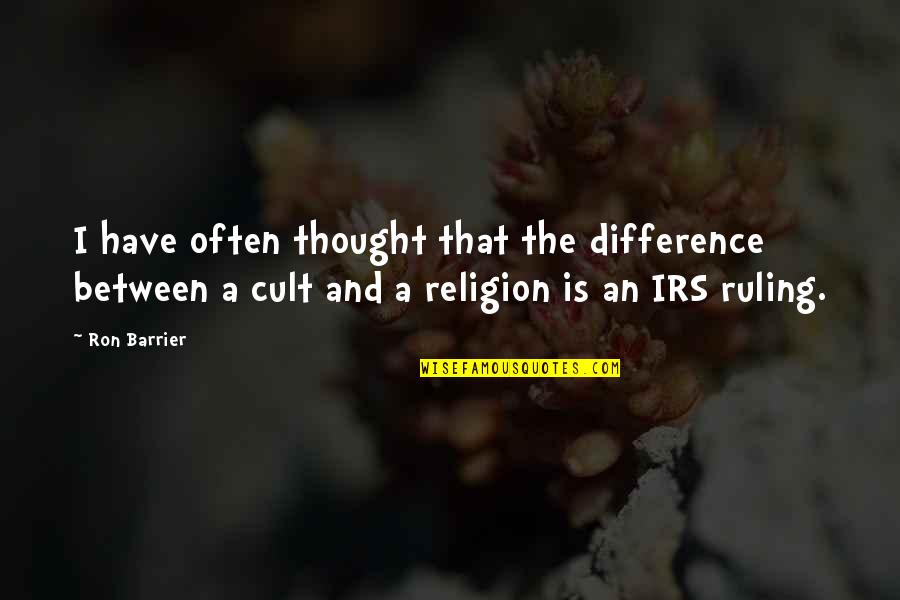 I have often thought that the difference between a cult and a religion is an IRS ruling. —
Ron Barrier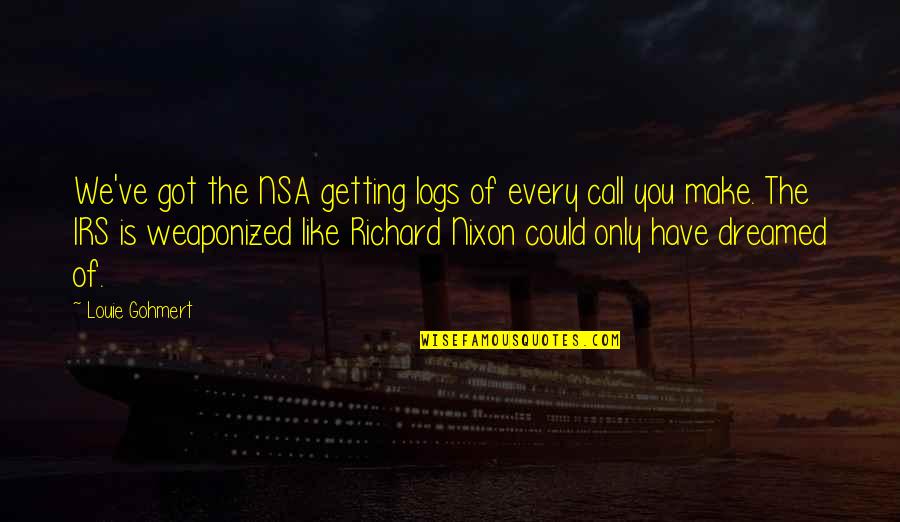 We've got the NSA getting logs of every call you make. The IRS is weaponized like Richard Nixon could only have dreamed of. —
Louie Gohmert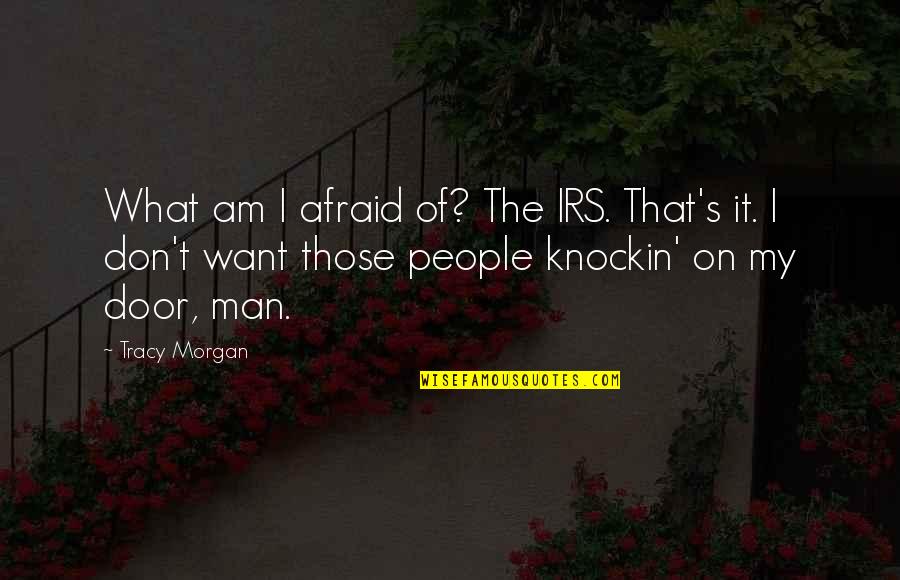 What am I afraid of? The IRS. That's it. I don't want those people knockin' on my door, man. —
Tracy Morgan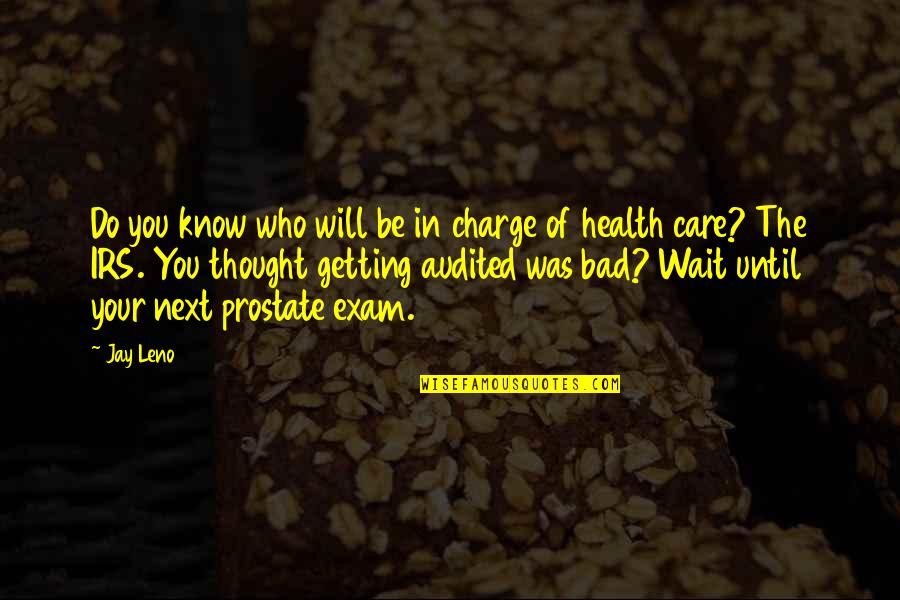 Do you know who will be in charge of health care? The IRS. You thought getting audited was bad? Wait until your next prostate exam. —
Jay Leno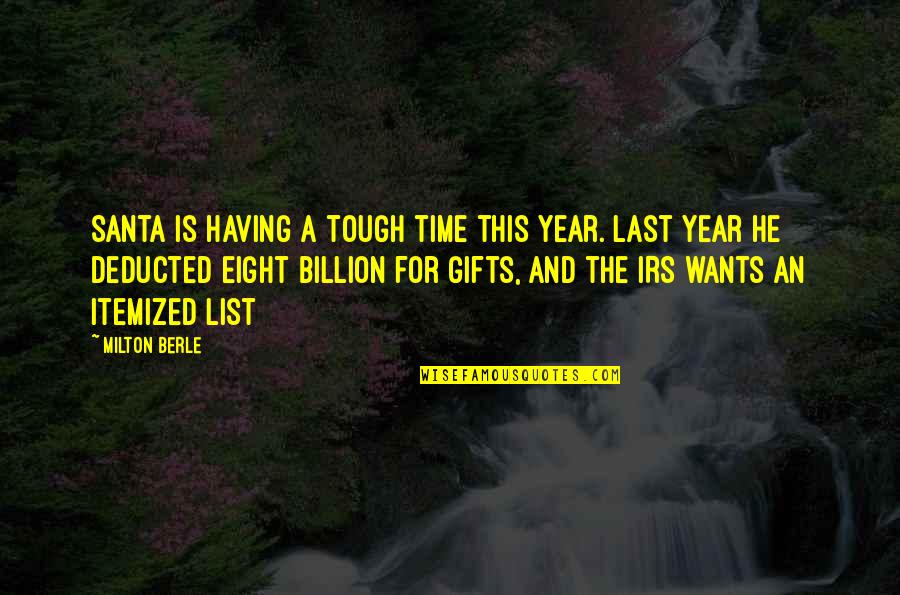 Santa is having a tough time this year. Last year he deducted eight billion for gifts, and the IRS wants an itemized list —
Milton Berle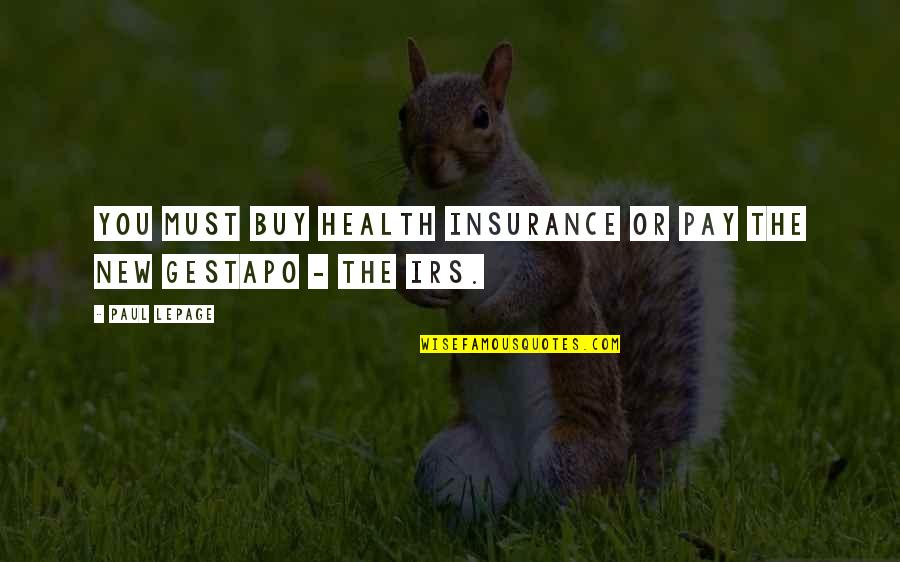 You must buy health insurance or pay the new Gestapo - the IRS. —
Paul LePage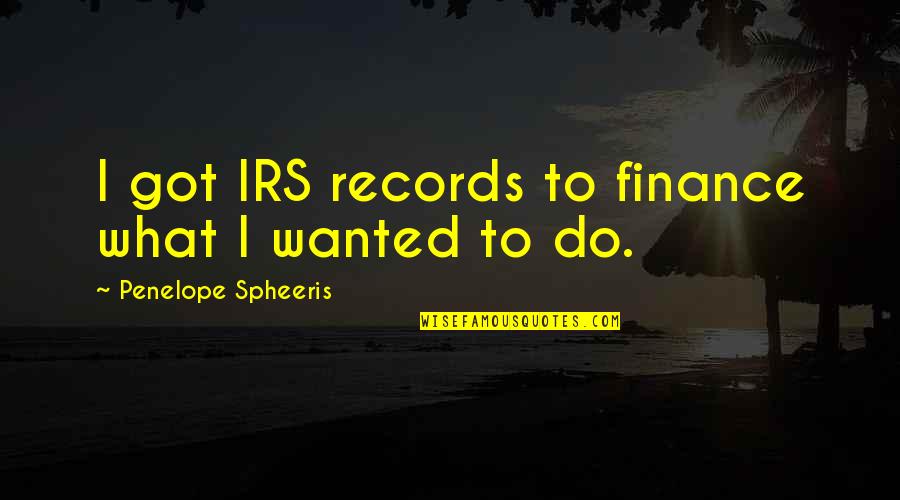 I got IRS records to finance what I wanted to do. —
Penelope Spheeris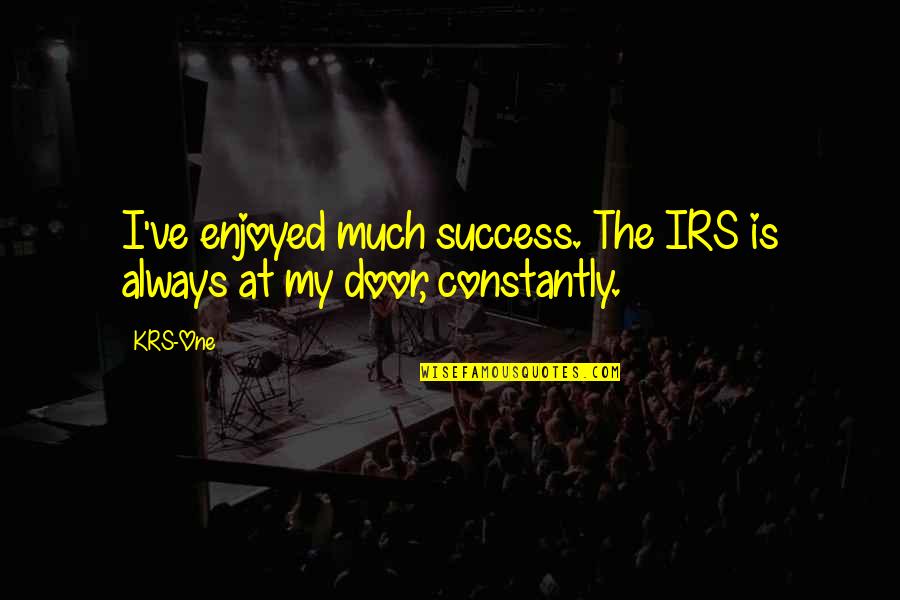 I've enjoyed much success. The IRS is always at my door, constantly. —
KRS-One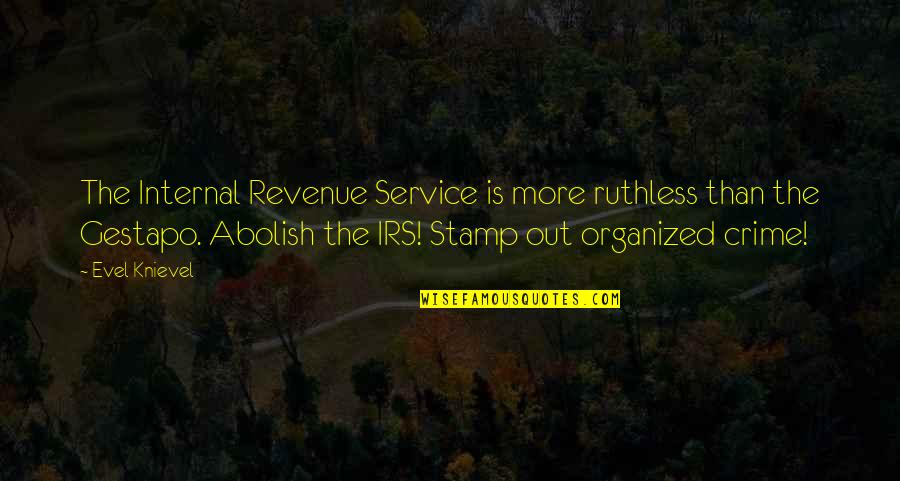 The Internal Revenue Service is more ruthless than the Gestapo. Abolish the IRS! Stamp out organized crime! —
Evel Knievel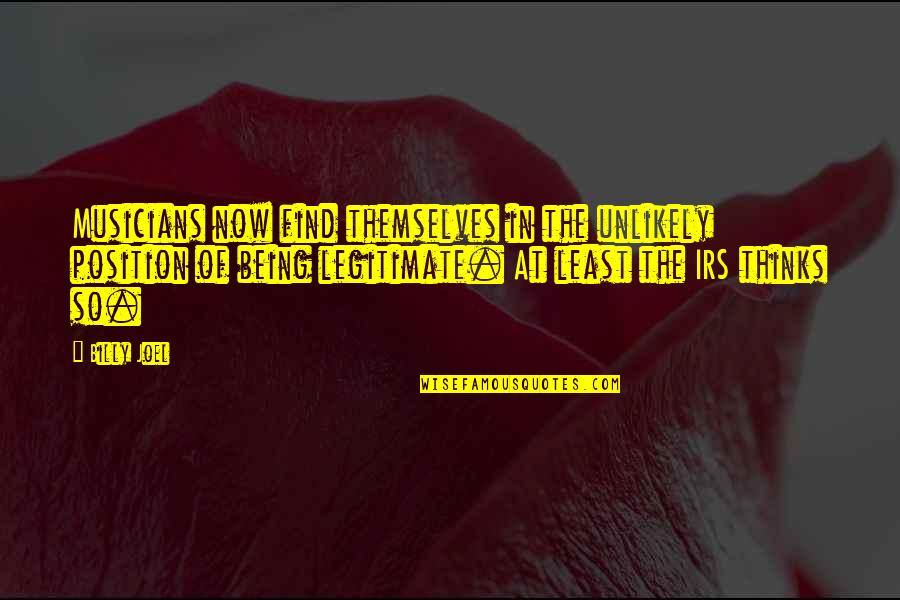 Musicians now find themselves in the unlikely position of being legitimate. At least the IRS thinks so. —
Billy Joel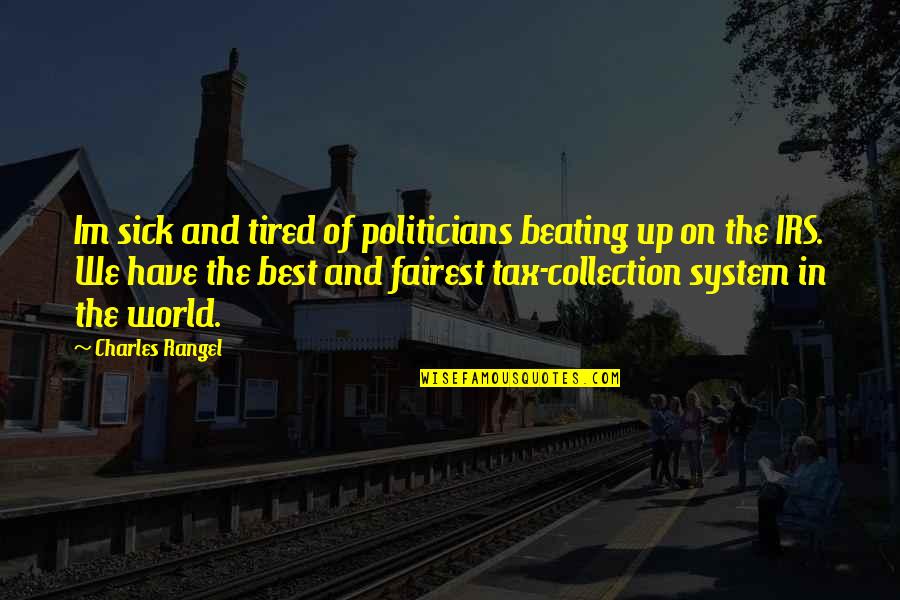 Im sick and tired of politicians beating up on the IRS. We have the best and fairest tax-collection system in the world. —
Charles Rangel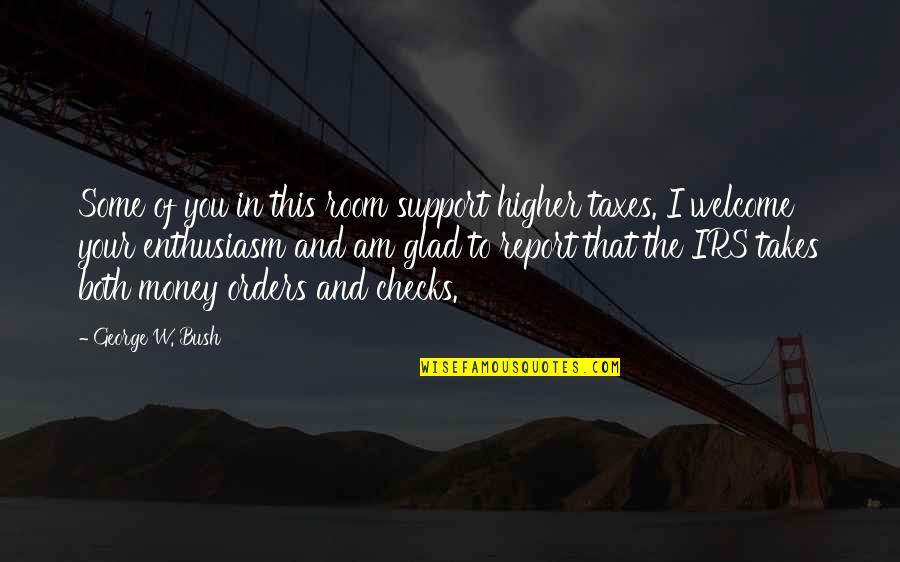 Some of you in this room support higher taxes. I welcome your enthusiasm and am glad to report that the IRS takes both money orders and checks. —
George W. Bush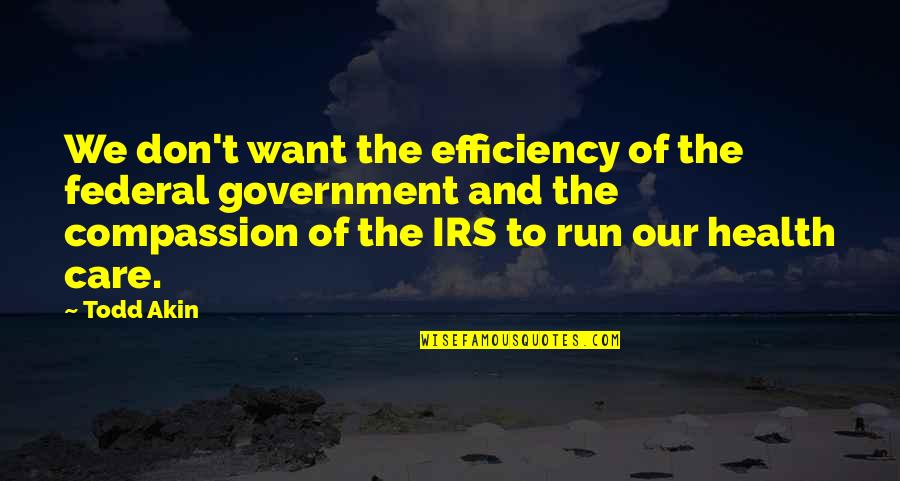 We don't want the efficiency of the federal government and the compassion of the IRS to run our health care. —
Todd Akin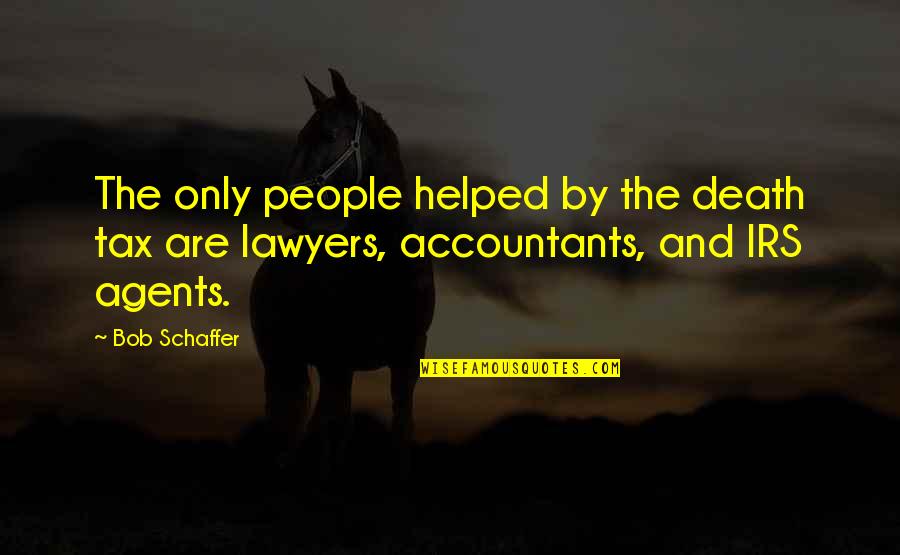 The only people helped by the death tax are lawyers, accountants, and IRS agents. —
Bob Schaffer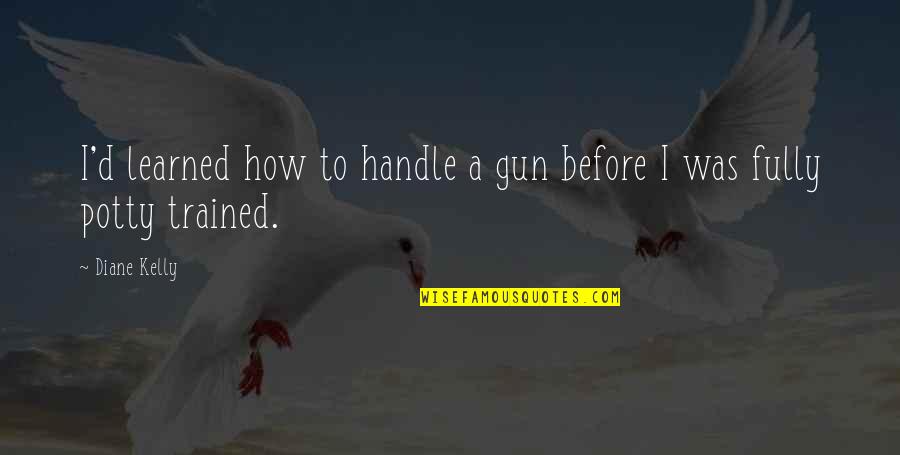 I'd learned how to handle a gun before I was fully potty trained. —
Diane Kelly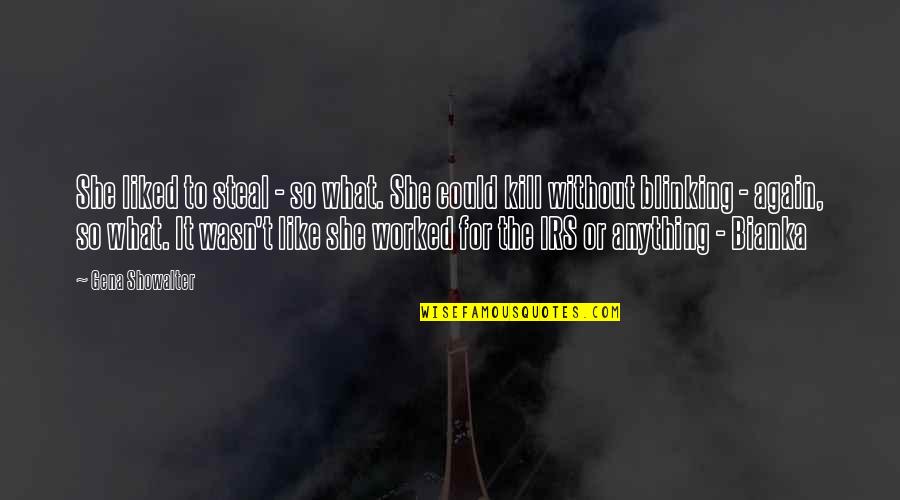 She liked to steal - so what. She could kill without blinking - again, so what. It wasn't like she worked for the IRS or anything - Bianka —
Gena Showalter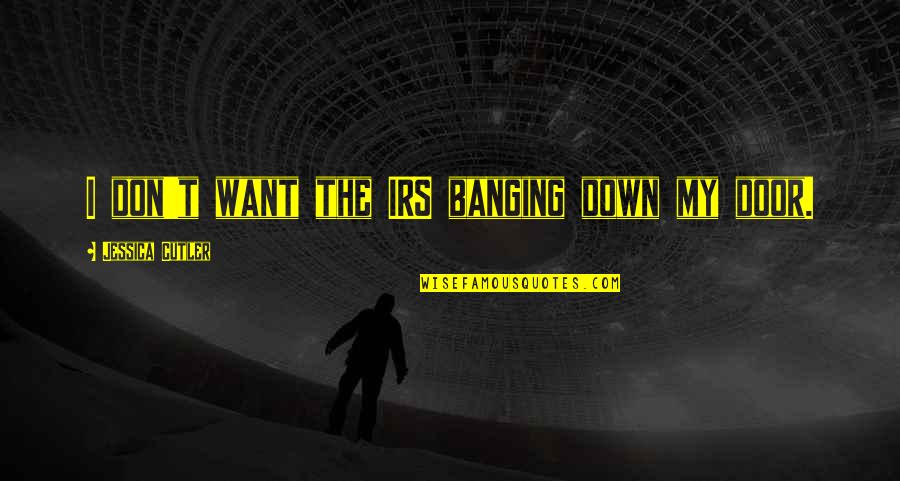 I don't want the IRS banging down my door. —
Jessica Cutler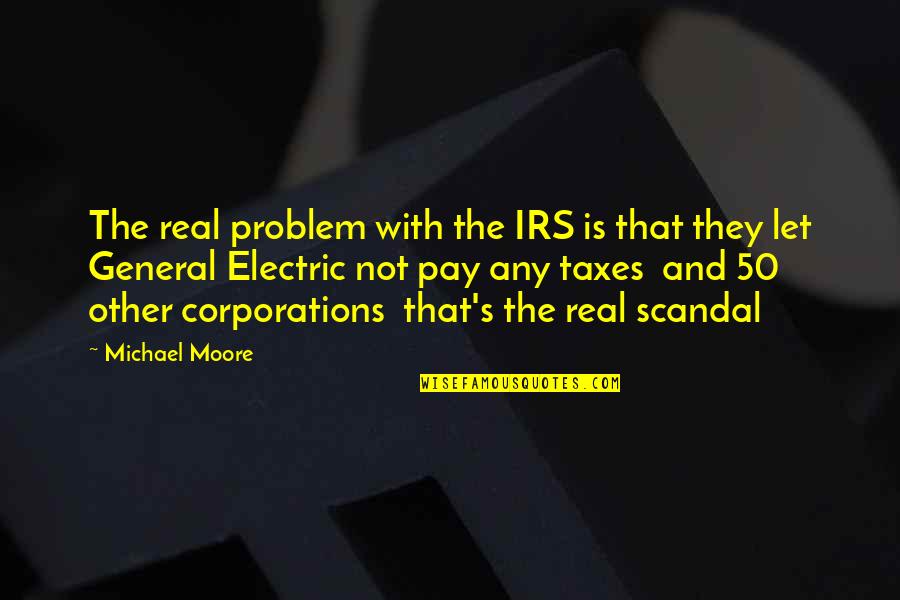 The real problem with the IRS is that they let General Electric not pay any taxes
and 50 other corporations
that's the real scandal —
Michael Moore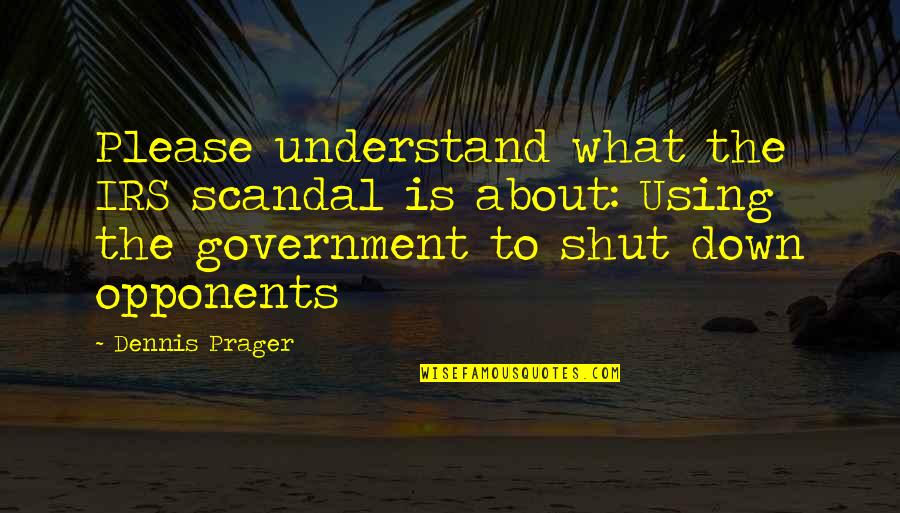 Please understand what the IRS scandal is about: Using the government to shut down opponents —
Dennis Prager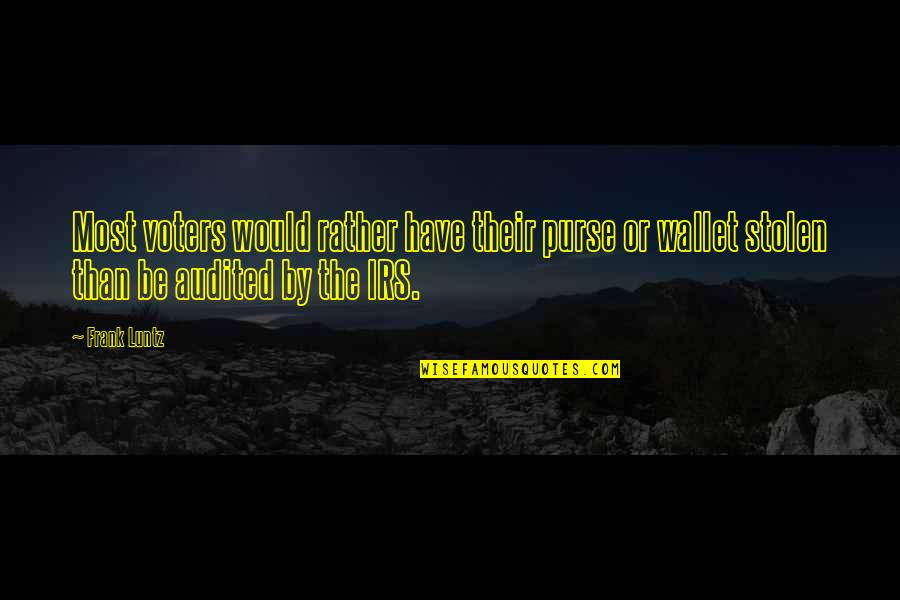 Most voters would rather have their purse or wallet stolen than be audited by the IRS. —
Frank Luntz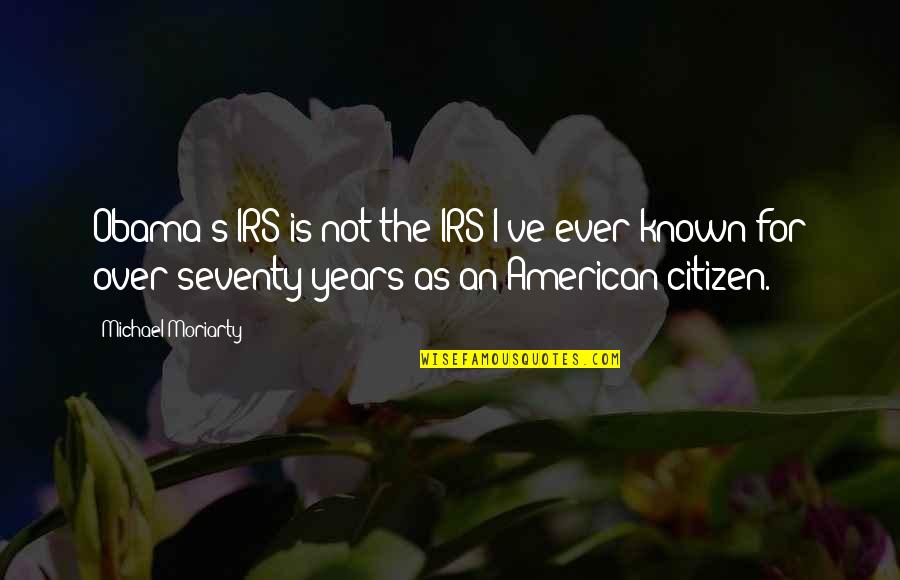 Obama's IRS is not the IRS I've ever known for over seventy years as an American citizen. —
Michael Moriarty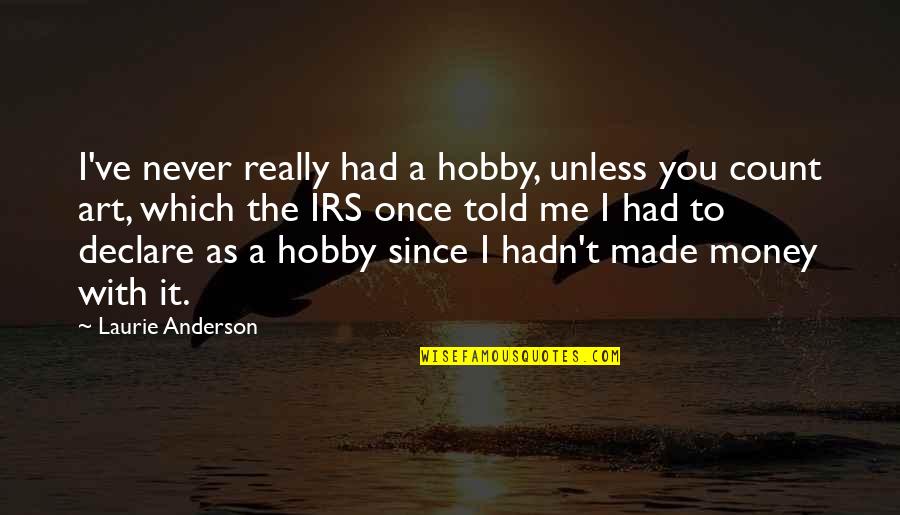 I've never really had a hobby, unless you count art, which the IRS once told me I had to declare as a hobby since I hadn't made money with it. —
Laurie Anderson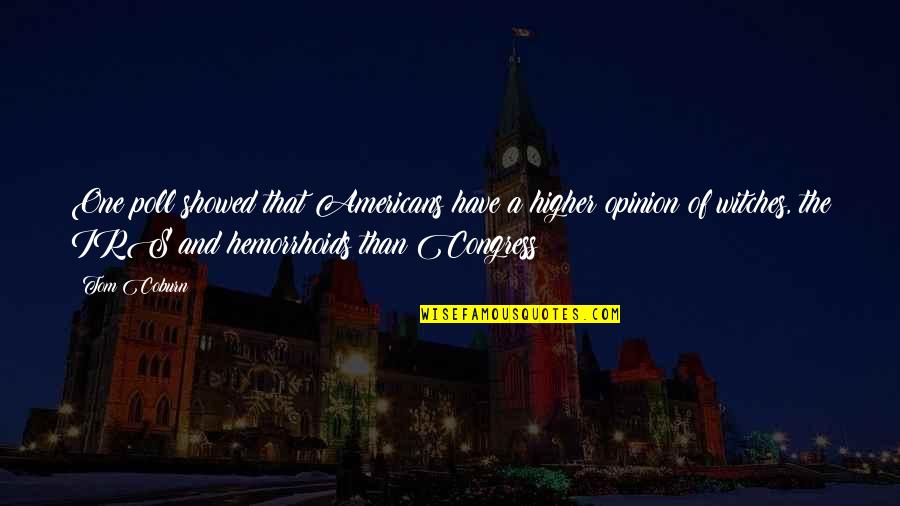 One poll showed that Americans have a higher opinion of witches, the IRS and hemorrhoids than Congress —
Tom Coburn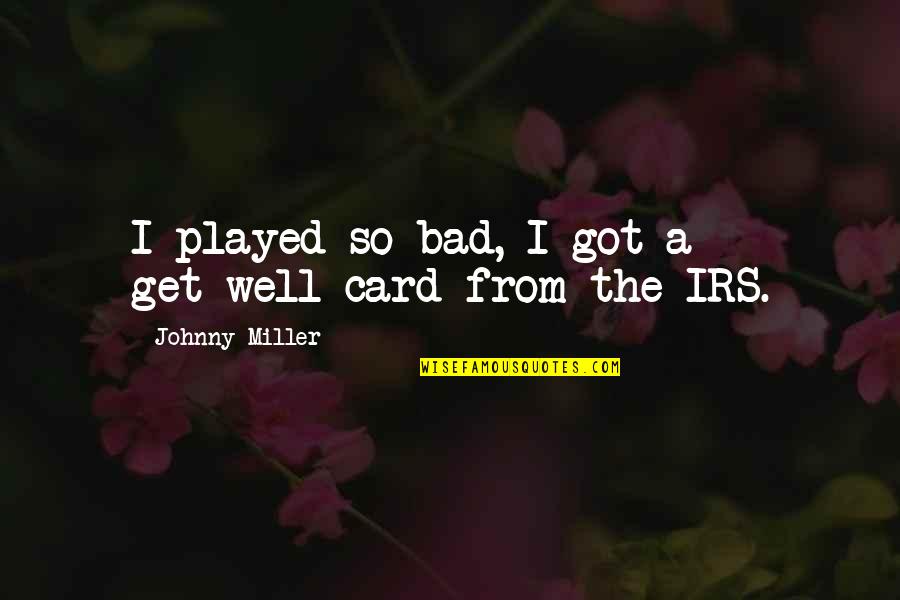 I played so bad, I got a get-well card from the IRS. —
Johnny Miller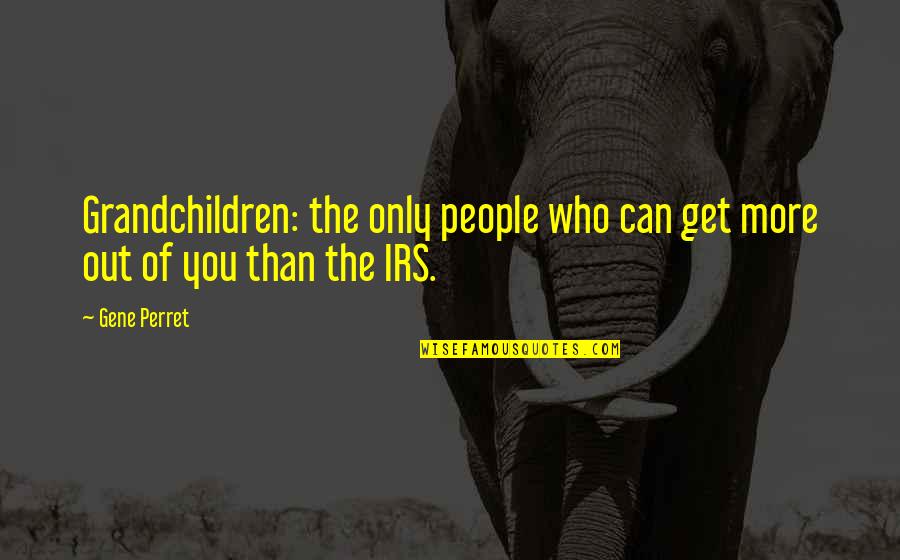 Grandchildren: the only people who can get more out of you than the IRS. —
Gene Perret
Like mothers, taxes are often misunderstood, but seldom forgotten —
George Bramwell, 1st Baron Bramwell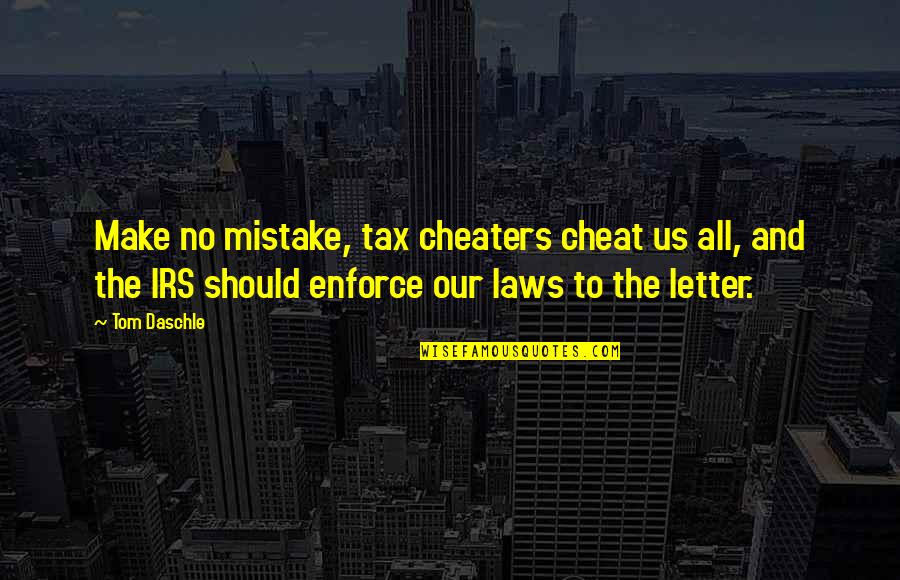 Make no mistake, tax cheaters cheat us all, and the IRS should enforce our laws to the letter. —
Tom Daschle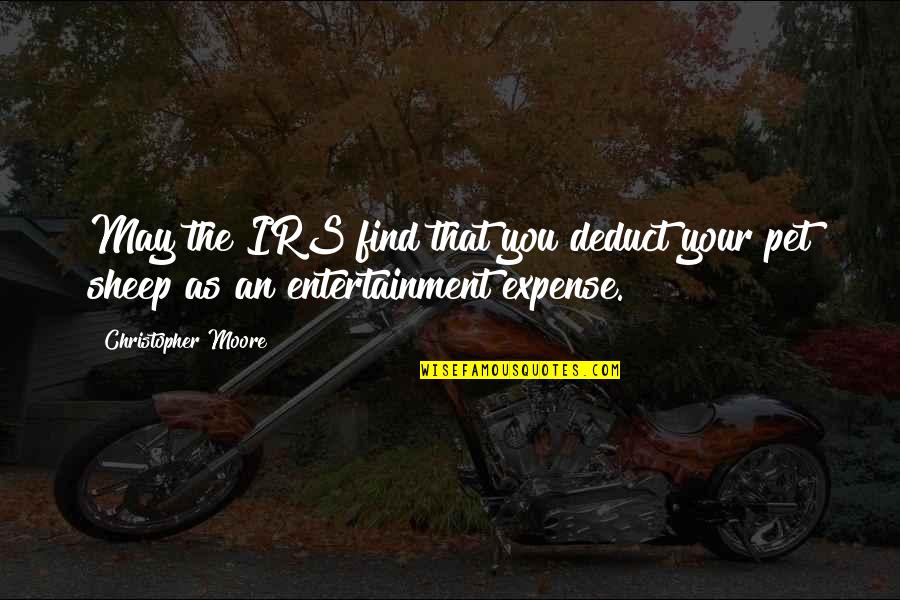 May the IRS find that you deduct your pet sheep as an entertainment expense. —
Christopher Moore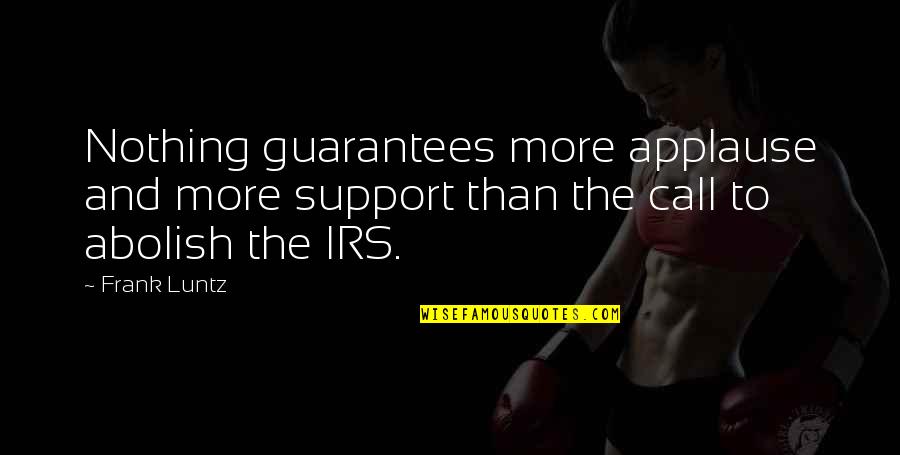 Nothing guarantees more applause and more support than the call to abolish the IRS. —
Frank Luntz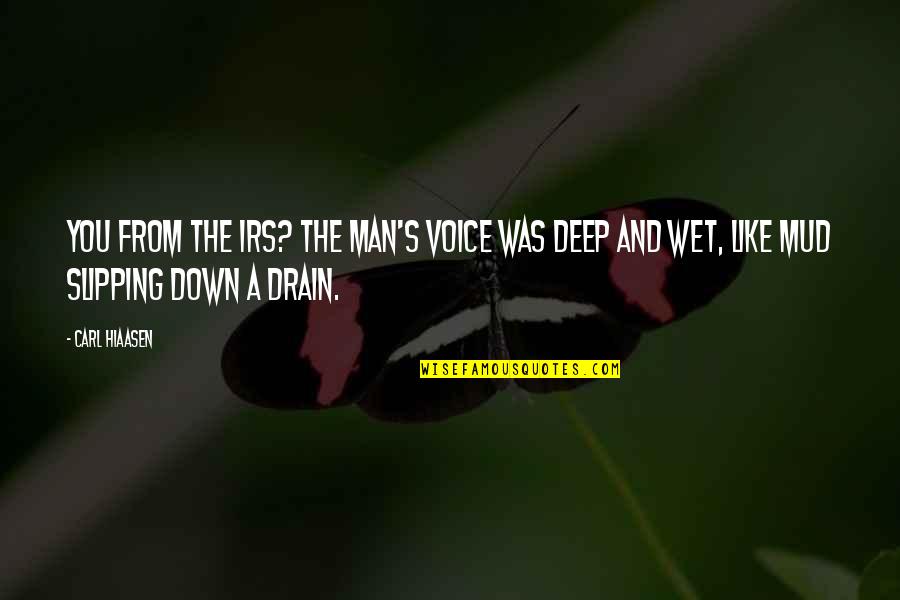 You from the IRS? The man's voice was deep and wet, like mud slipping down a drain. —
Carl Hiaasen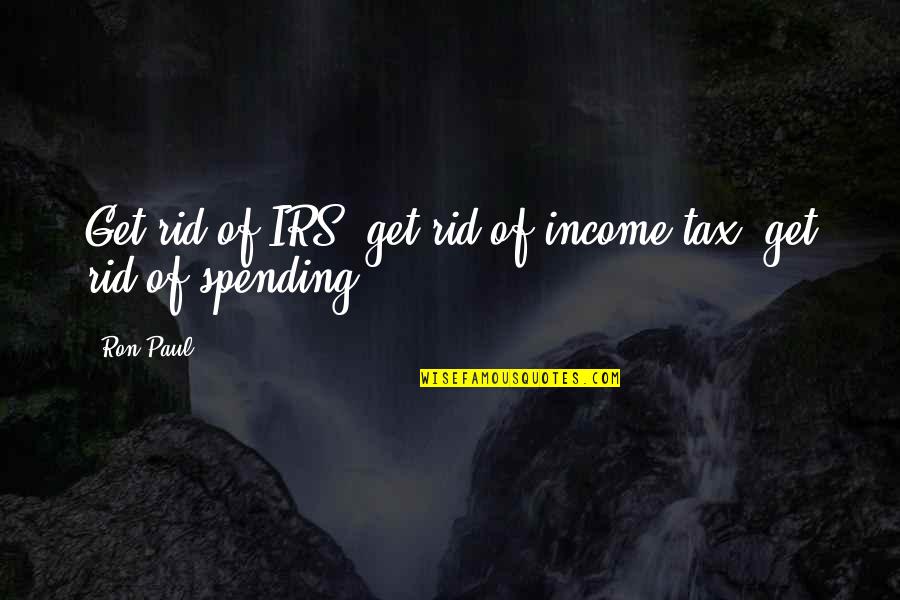 Get rid of IRS; get rid of income tax; get rid of spending. —
Ron Paul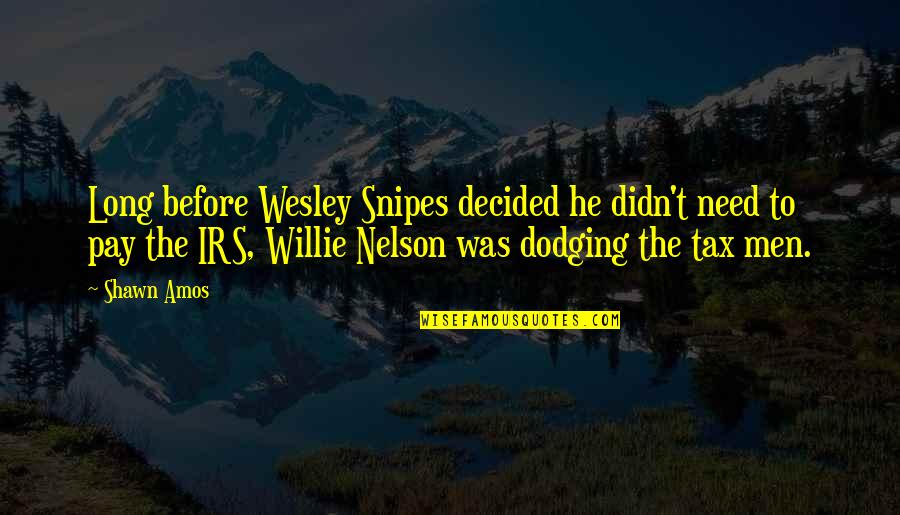 Long before Wesley Snipes decided he didn't need to pay the IRS, Willie Nelson was dodging the tax men. —
Shawn Amos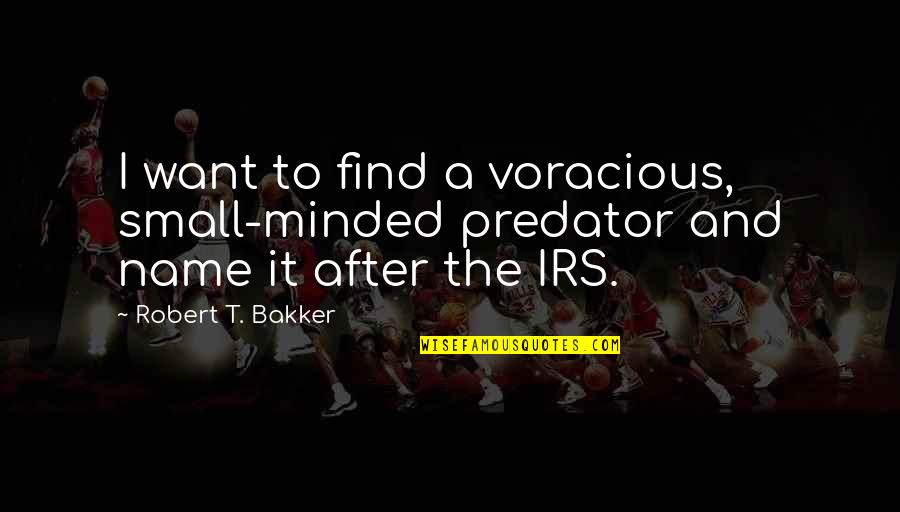 I want to find a voracious, small-minded predator and name it after the IRS. —
Robert T. Bakker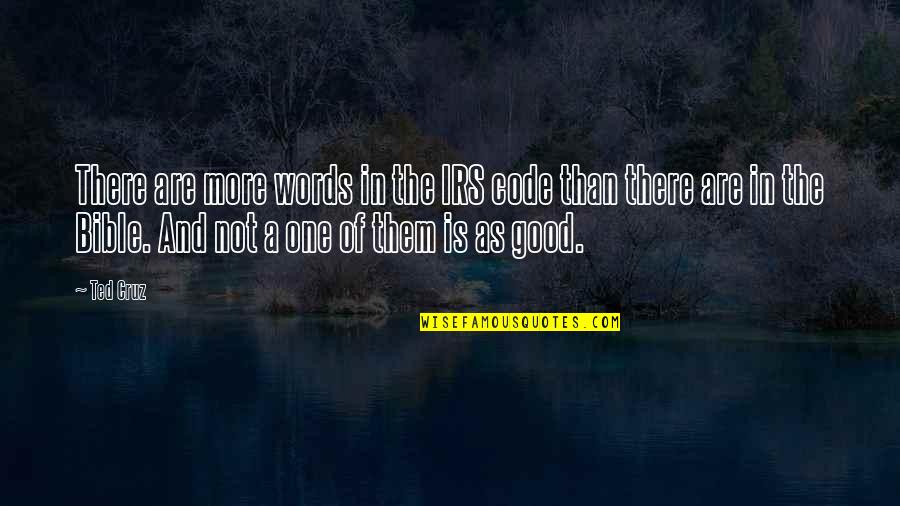 There are more words in the IRS code than there are in the Bible. And not a one of them is as good. —
Ted Cruz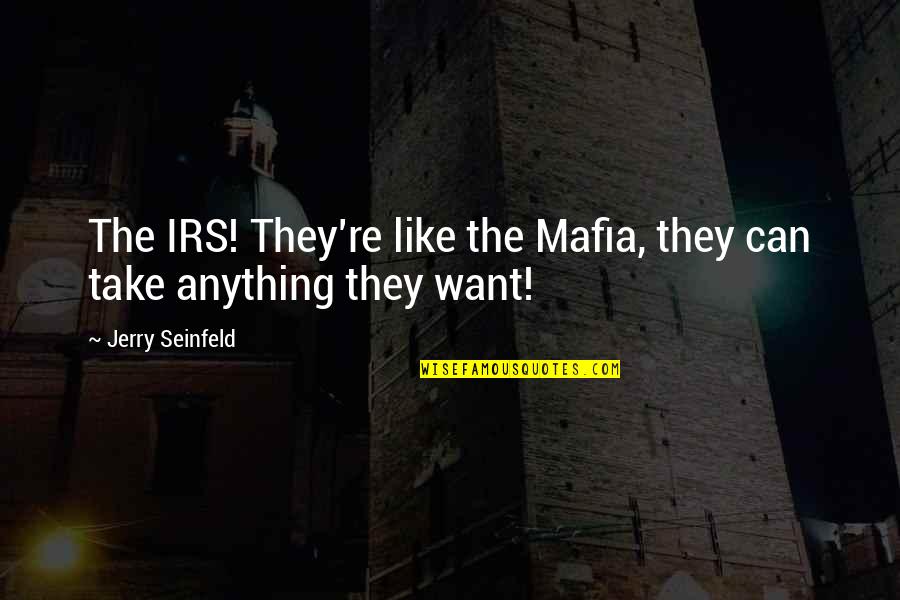 The IRS! They're like the Mafia, they can take anything they want! —
Jerry Seinfeld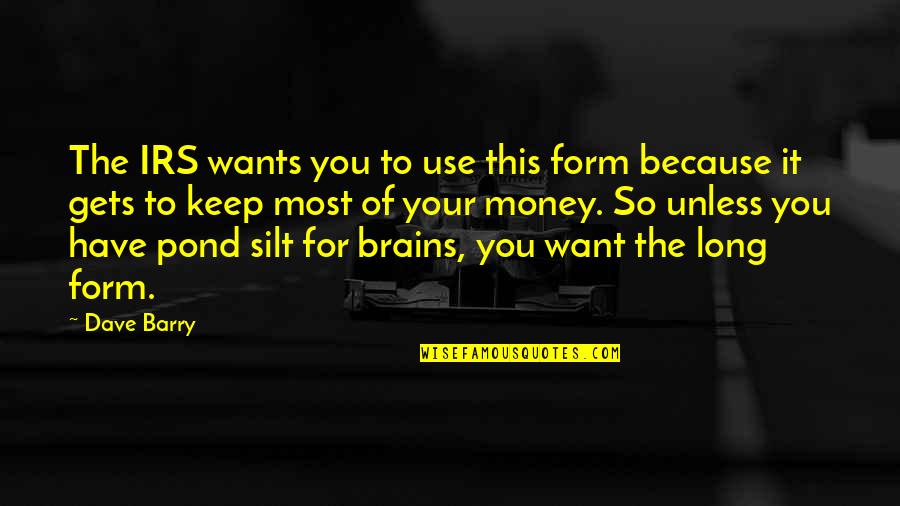 The IRS wants you to use this form because it gets to keep most of your money. So unless you have pond silt for brains, you want the long form. —
Dave Barry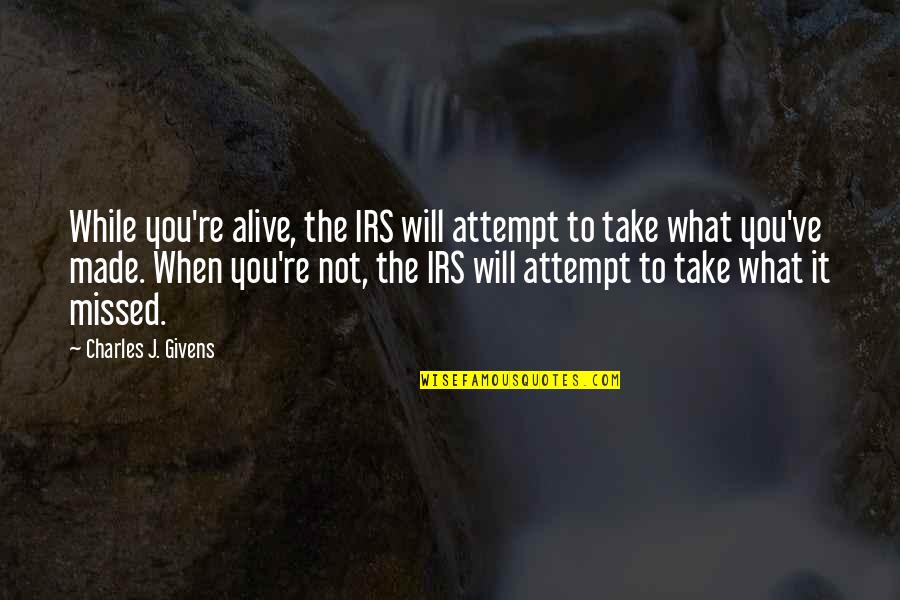 While you're alive, the IRS will attempt to take what you've made. When you're not, the IRS will attempt to take what it missed. —
Charles J. Givens