Institution Of Marriage Quotes
Collection of top 35 famous quotes about Institution Of Marriage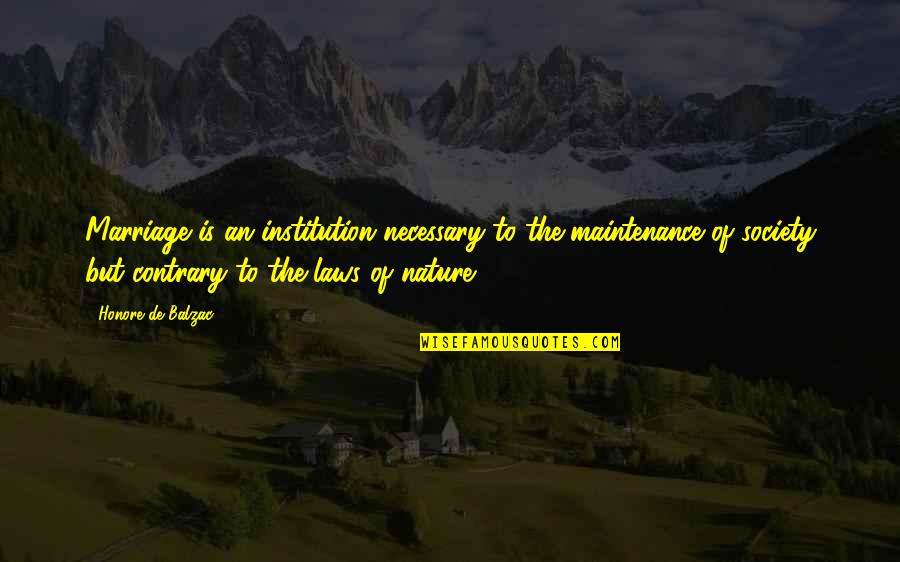 Marriage is an institution necessary to the maintenance of society but contrary to the laws of nature.
—
Honore De Balzac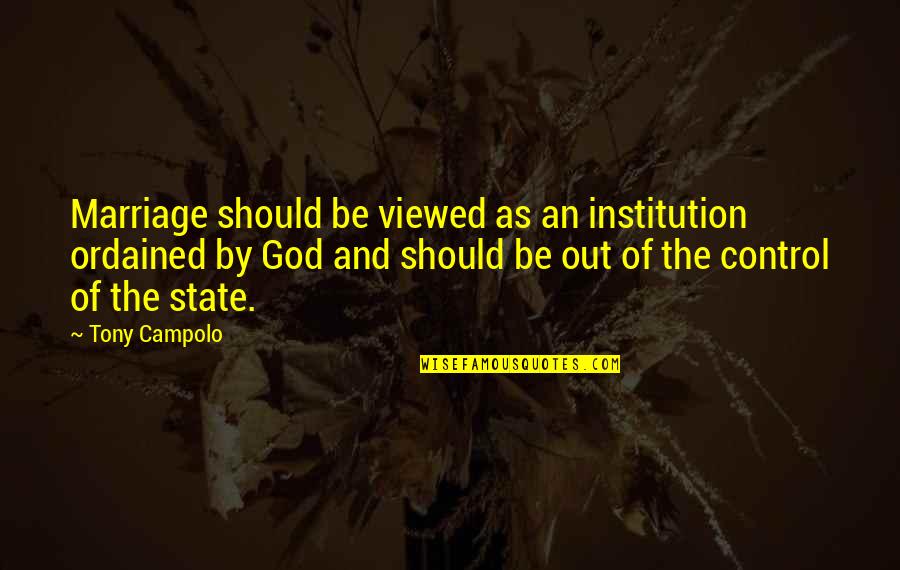 Marriage should be viewed as an institution ordained by God and should be out of the control of the state.
—
Tony Campolo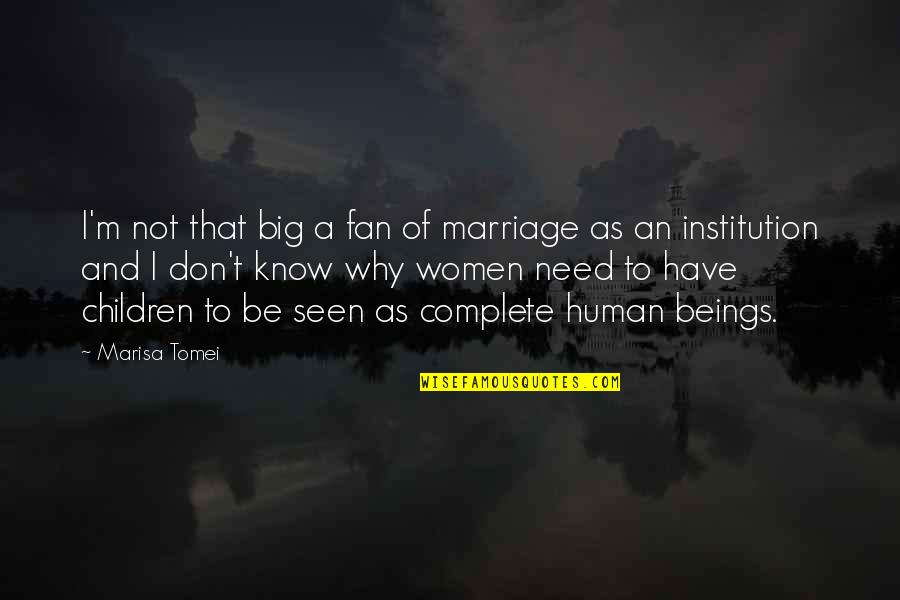 I'm not that big a fan of marriage as an institution and I don't know why women need to have children to be seen as complete human beings.
—
Marisa Tomei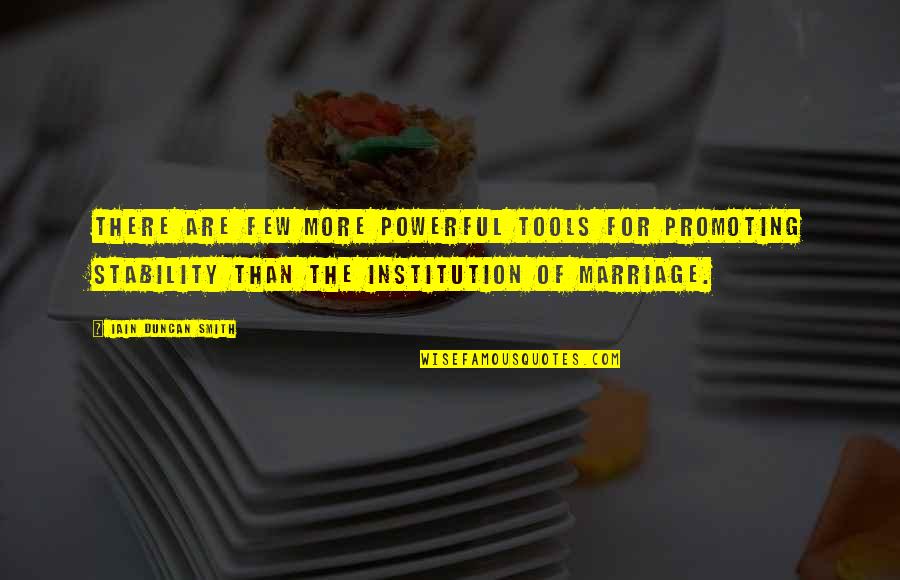 There are few more powerful tools for promoting stability than the institution of marriage.
—
Iain Duncan Smith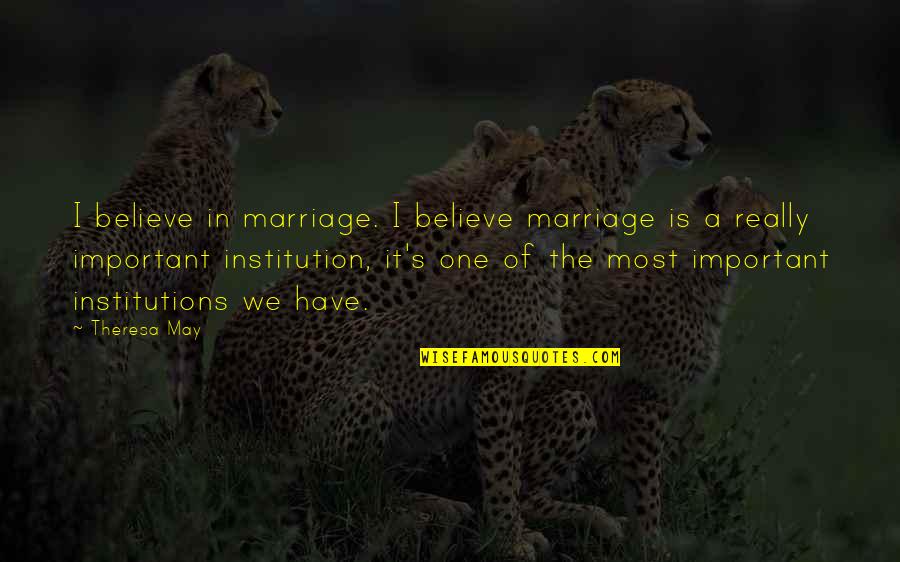 I believe in marriage. I believe marriage is a really important institution, it's one of the most important institutions we have.
—
Theresa May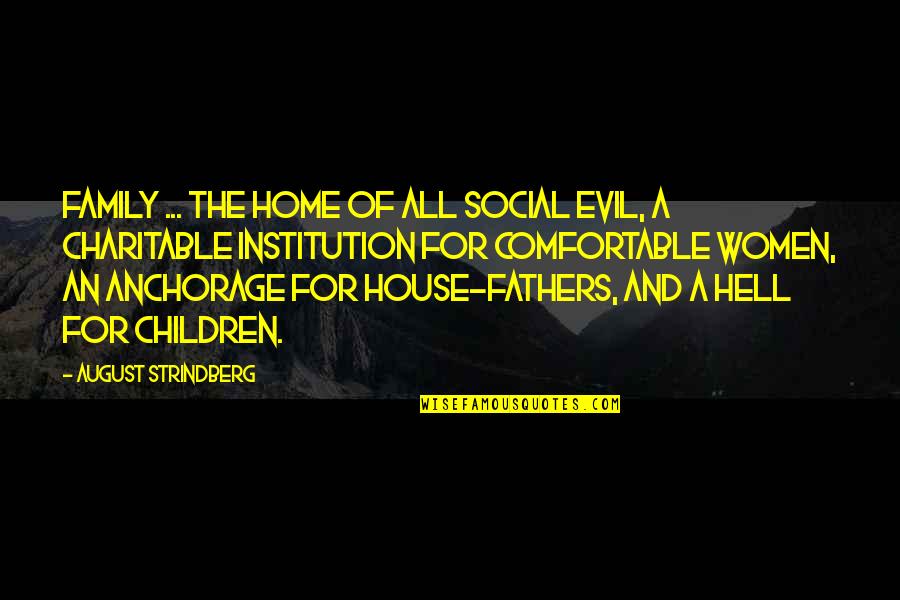 Family ... the home of all social evil, a charitable institution for comfortable women, an anchorage for house-fathers, and a hell for children. —
August Strindberg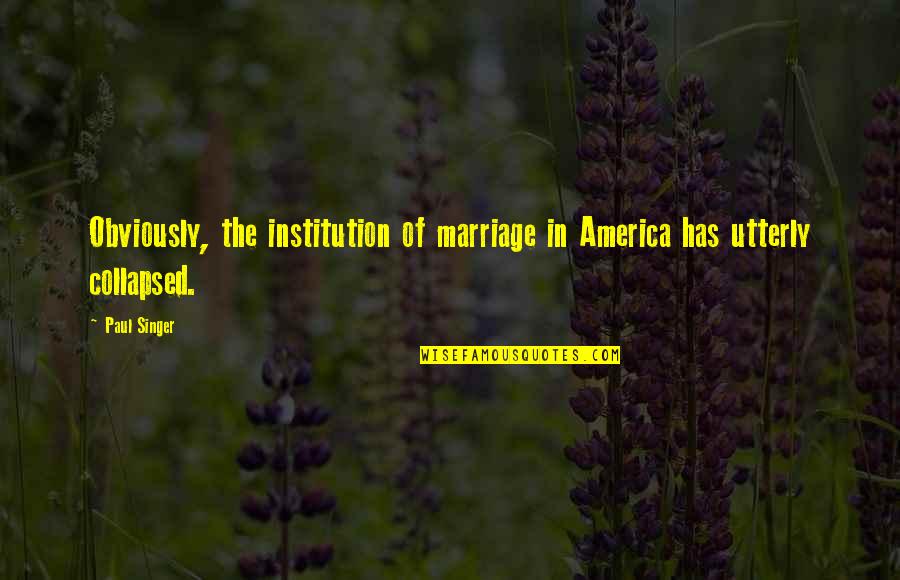 Obviously, the
institution of marriage
in America has utterly collapsed. —
Paul Singer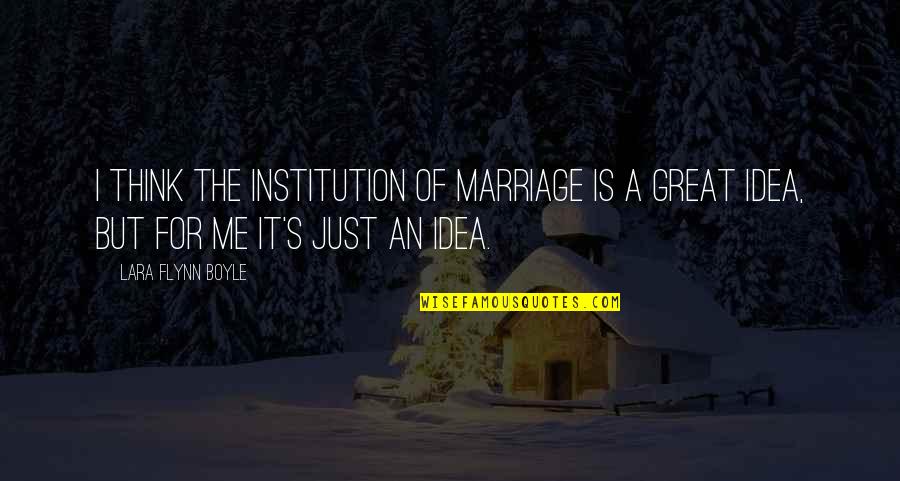 I think the
institution of marriage
is a great idea, but for me it's just an idea. —
Lara Flynn Boyle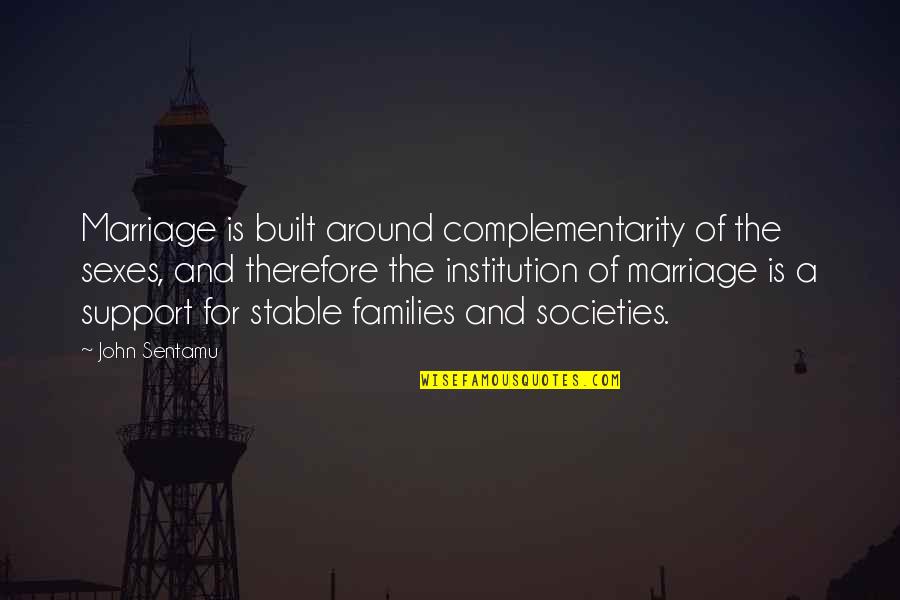 Marriage is built around complementarity of the sexes, and therefore the
institution of marriage
is a support for stable families and societies. —
John Sentamu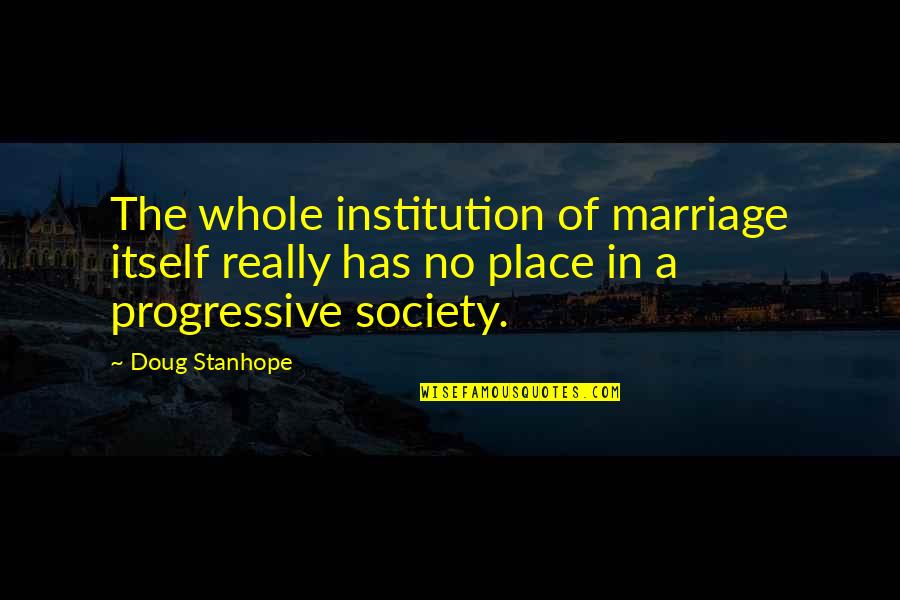 The whole
institution of marriage
itself really has no place in a progressive society. —
Doug Stanhope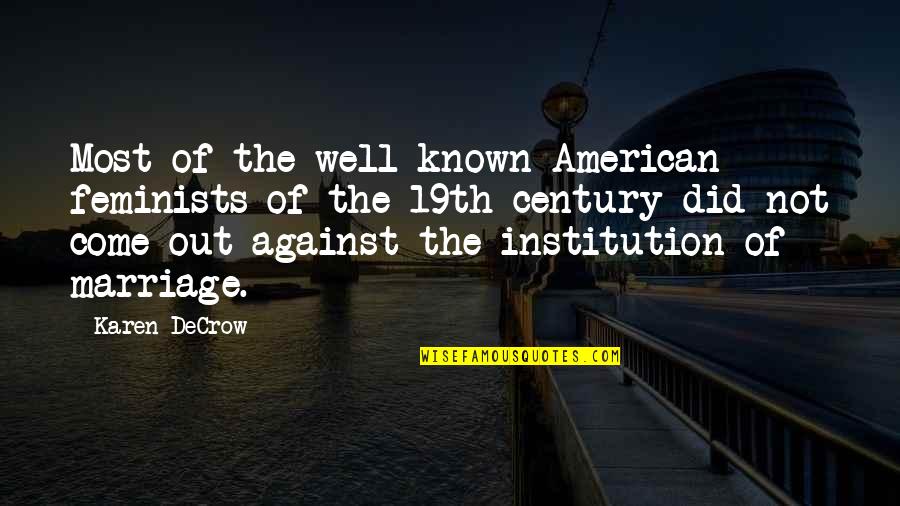 Most of the well-known American feminists of the 19th century did not come out against the
institution of marriage
. —
Karen DeCrow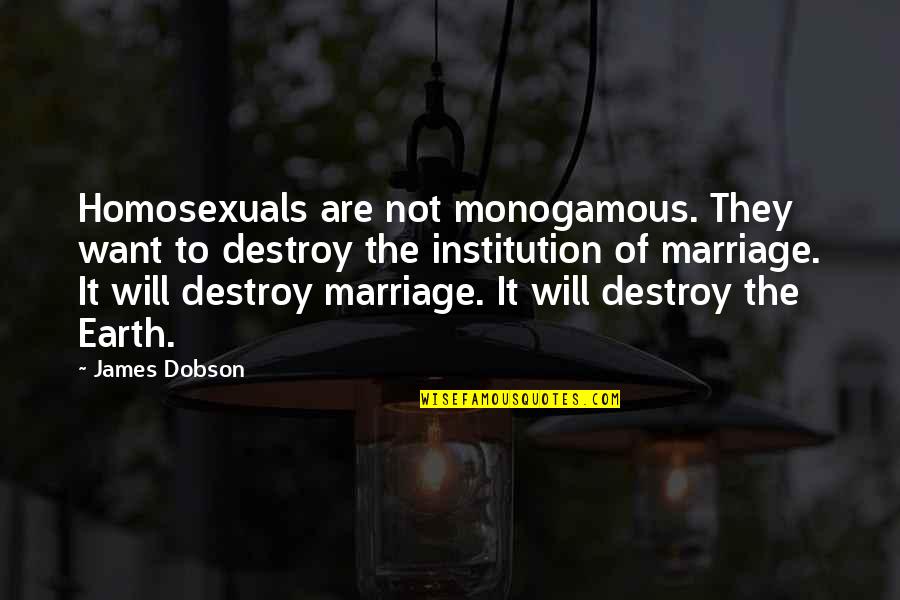 Homosexuals are not monogamous. They want to destroy the
institution of marriage
. It will destroy marriage. It will destroy the Earth. —
James Dobson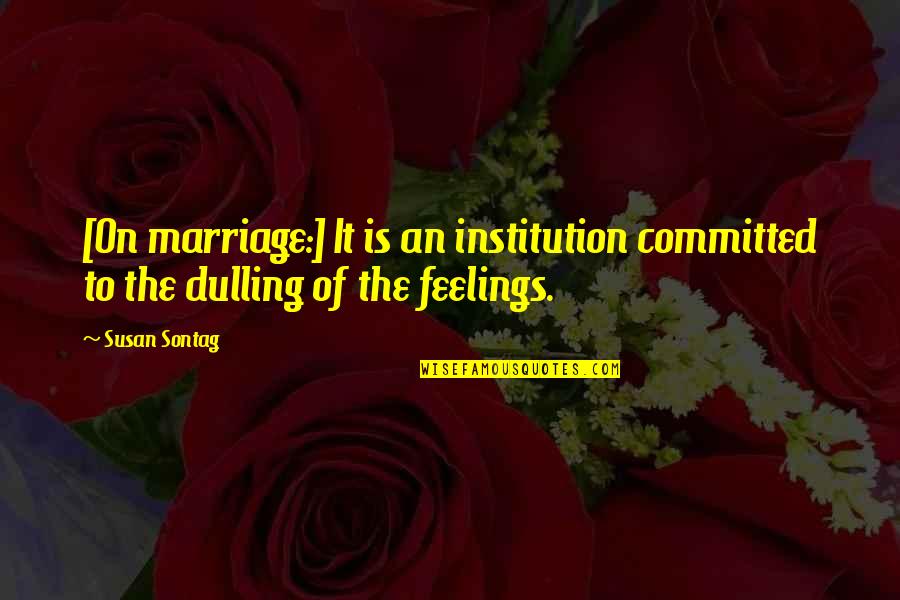 [On marriage:] It is an institution committed to the dulling of the feelings. —
Susan Sontag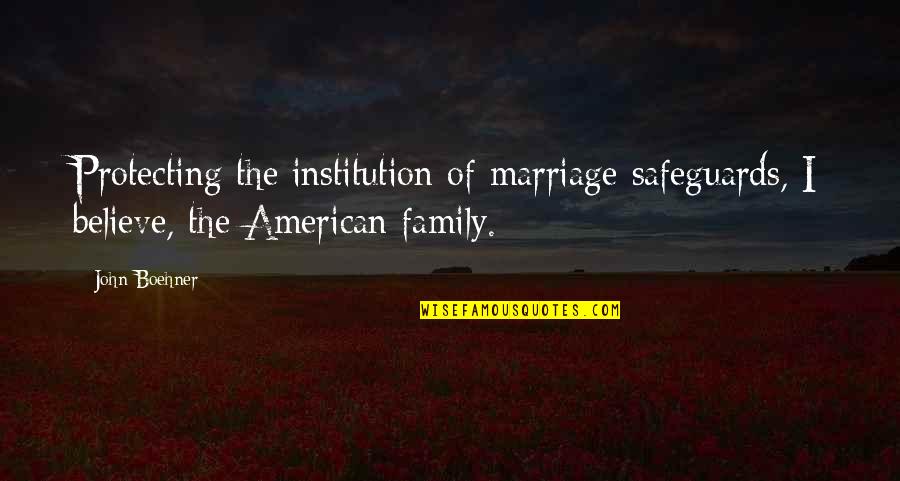 Protecting the
institution of marriage
safeguards, I believe, the American family. —
John Boehner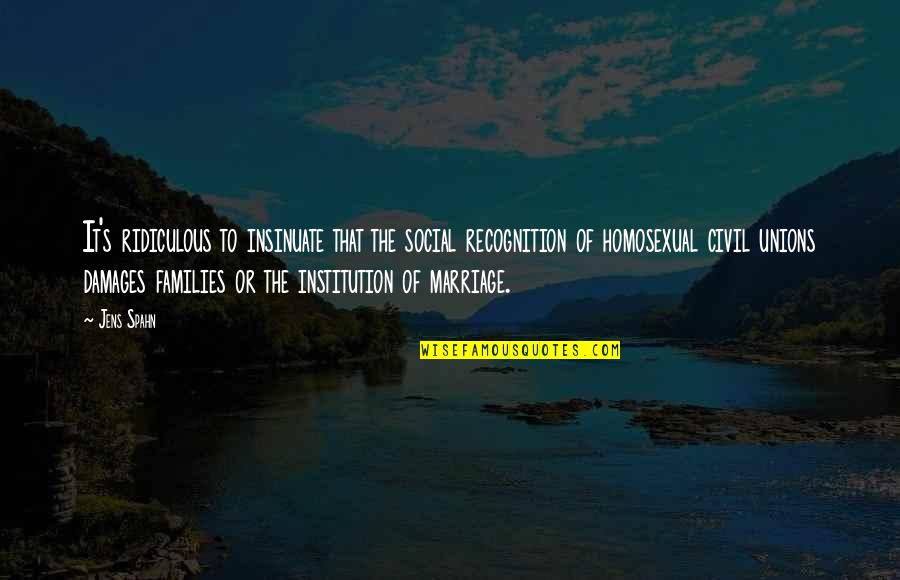 It's ridiculous to insinuate that the social recognition of homosexual civil unions damages families or the
institution of marriage
. —
Jens Spahn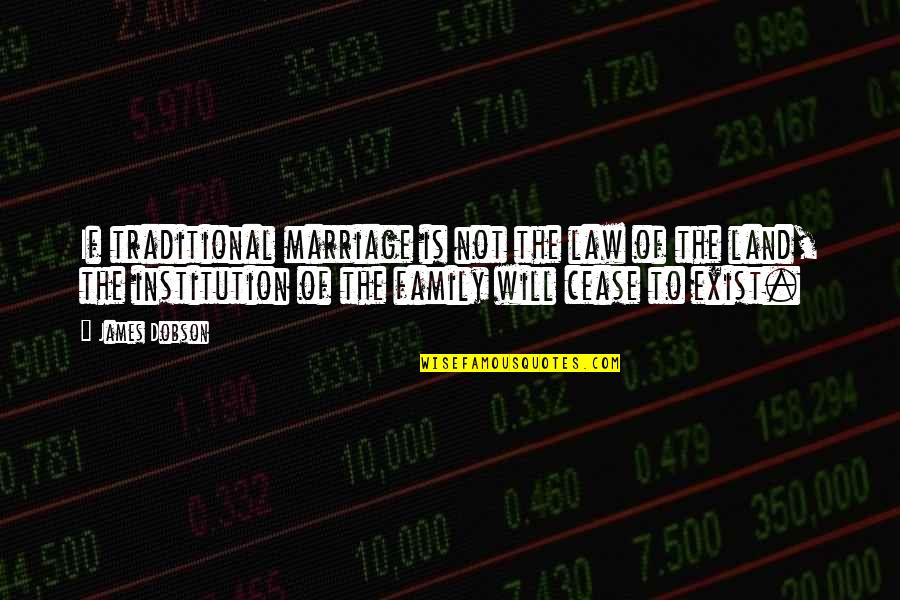 If traditional marriage is not the law of the land, the institution of the family will cease to exist. —
James Dobson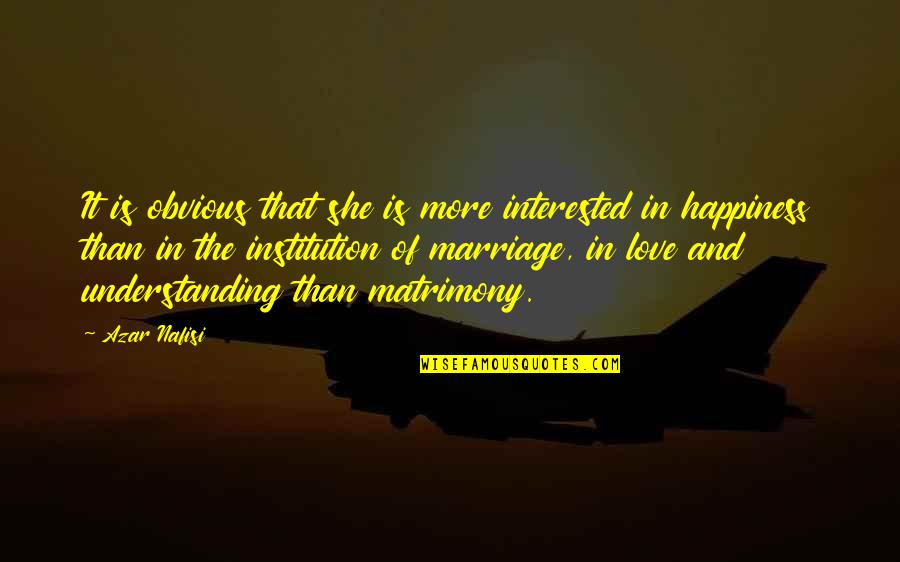 It is obvious that she is more interested in happiness than in the
institution of marriage
, in love and understanding than matrimony. —
Azar Nafisi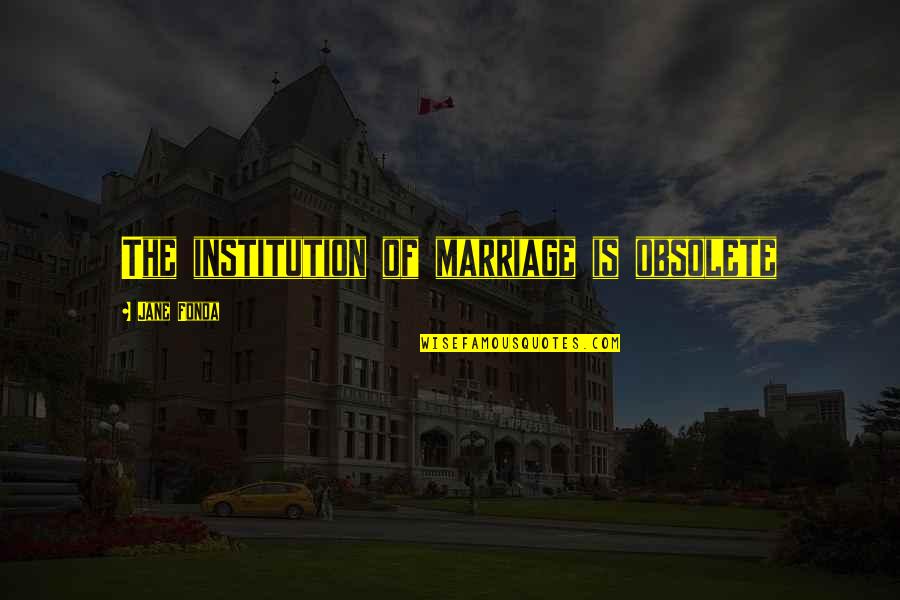 The
institution of marriage
is obsolete —
Jane Fonda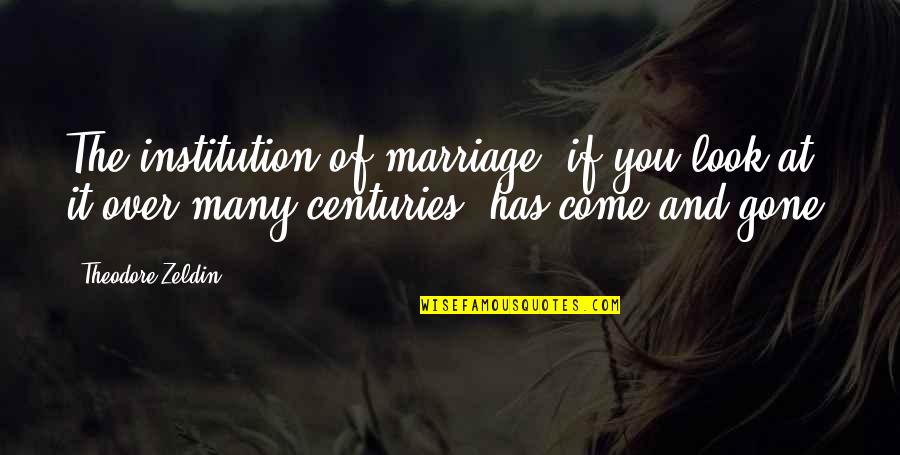 The
institution of marriage
, if you look at it over many centuries, has come and gone. —
Theodore Zeldin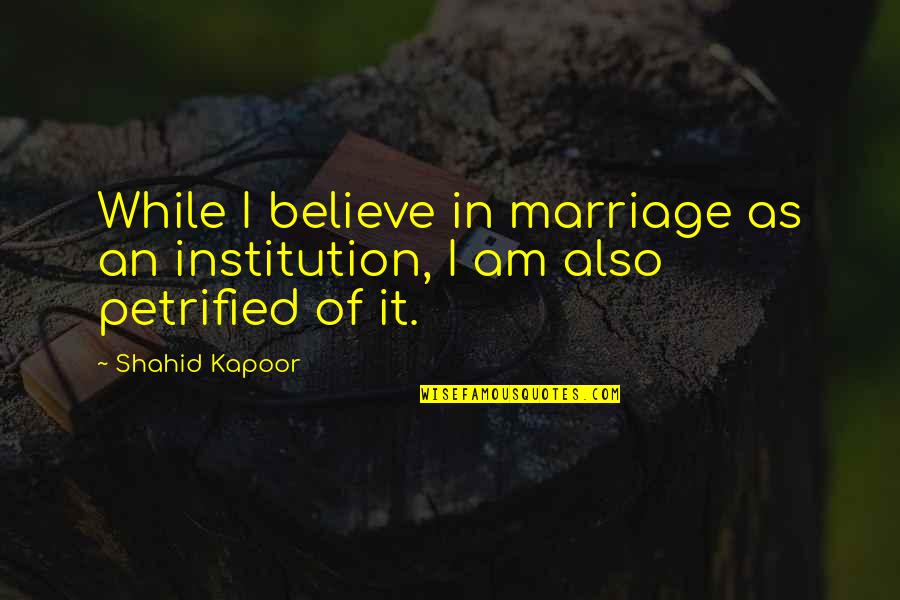 While I believe in marriage as an institution, I am also petrified of it. —
Shahid Kapoor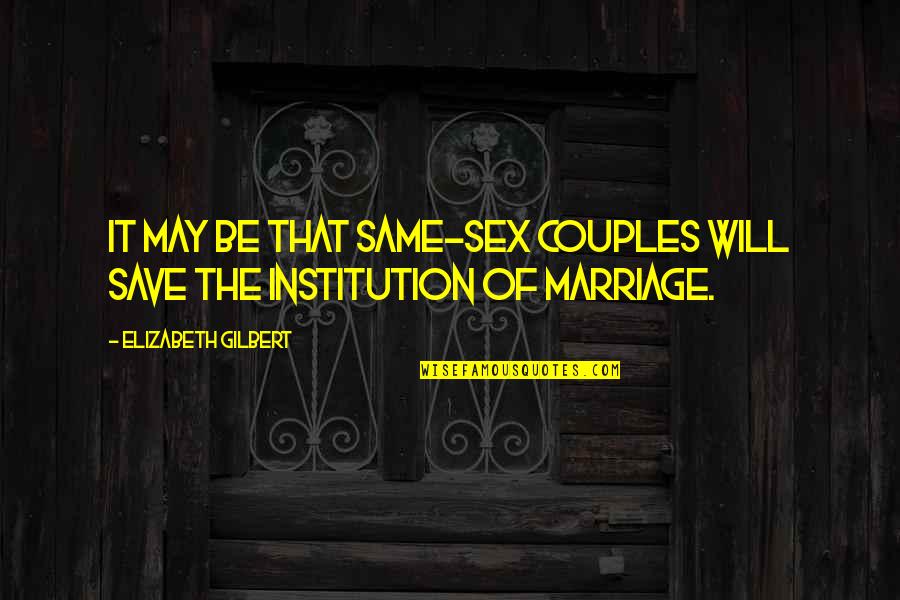 It may be that same-sex couples will save the
institution of marriage
. —
Elizabeth Gilbert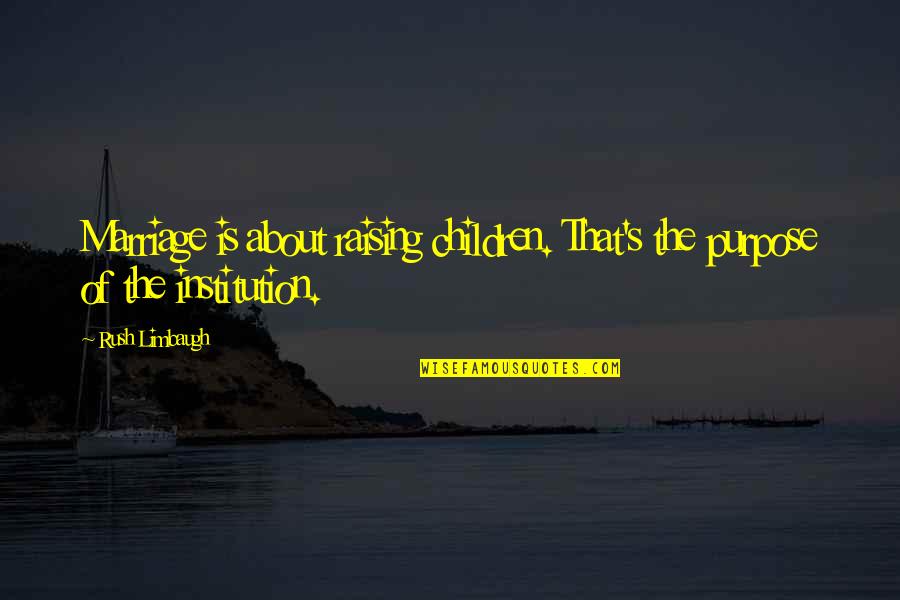 Marriage is about raising children. That's the purpose of the institution. —
Rush Limbaugh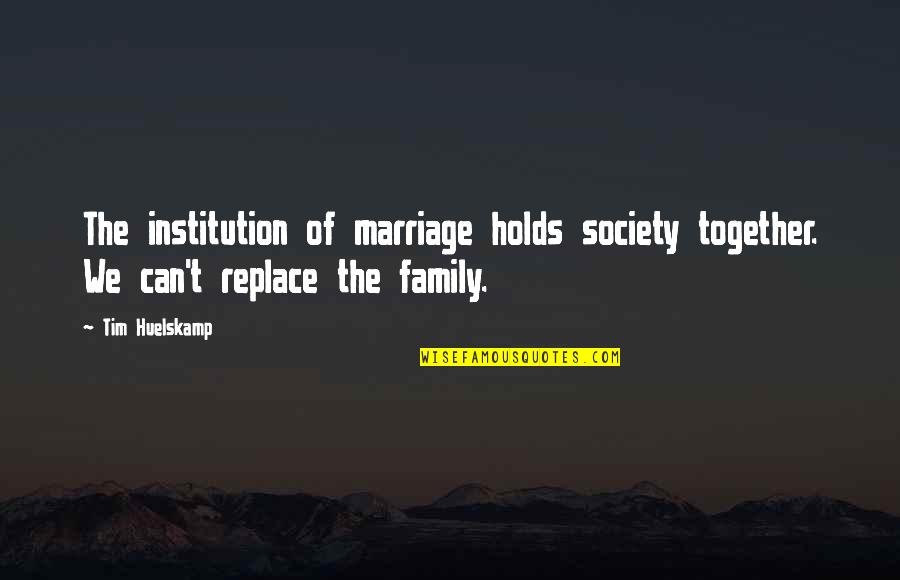 The
institution of marriage
holds society together. We can't replace the family. —
Tim Huelskamp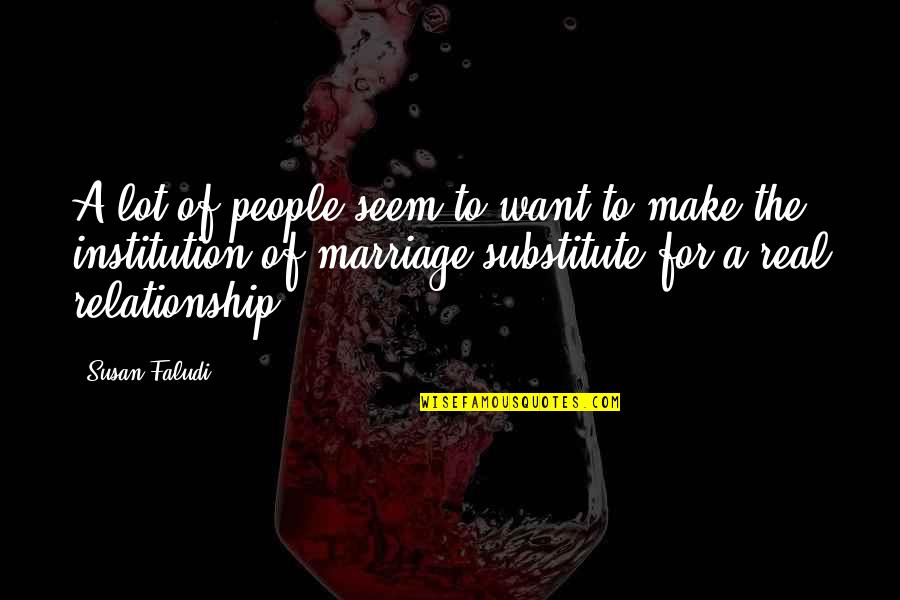 A lot of people seem to want to make the
institution of marriage
substitute for a real relationship. —
Susan Faludi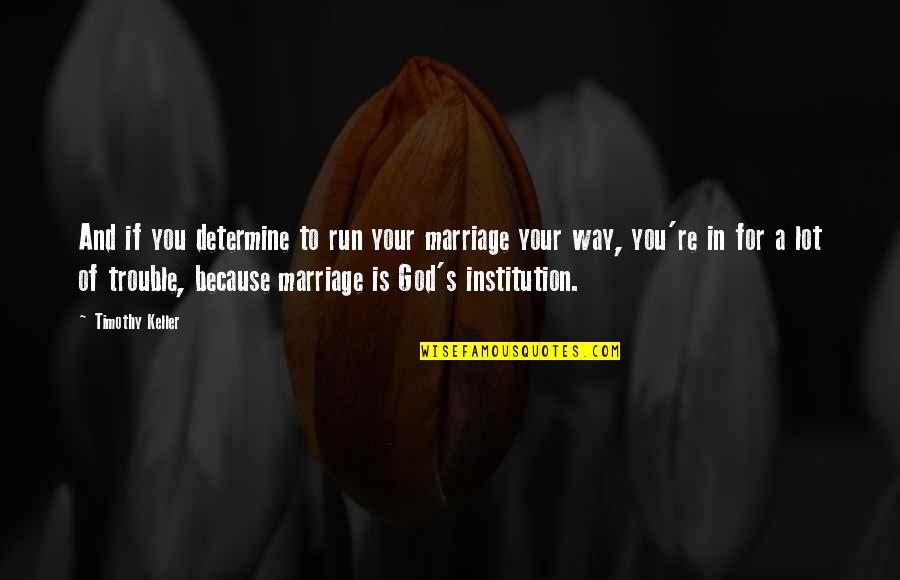 And if you determine to run your marriage your way, you're in for a lot of trouble, because marriage is God's institution. —
Timothy Keller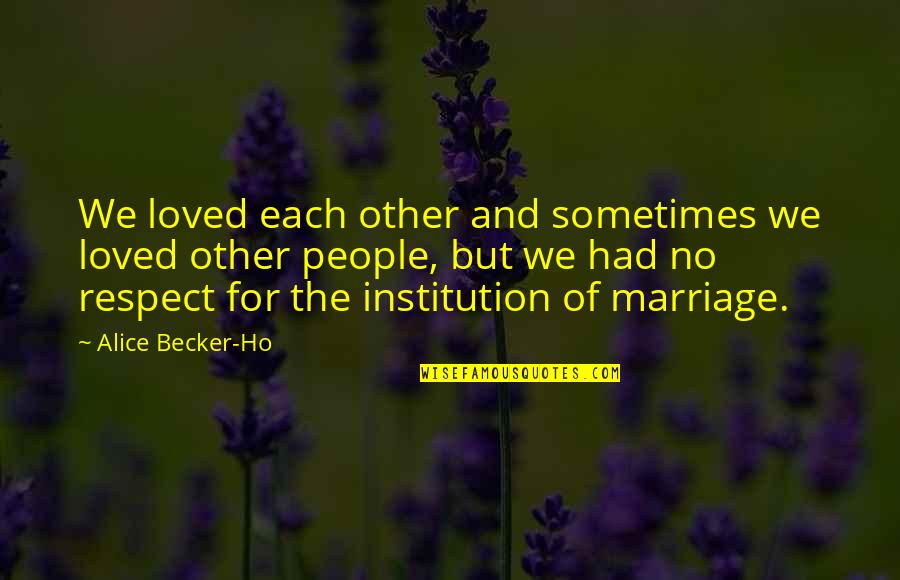 We loved each other and sometimes we loved other people, but we had no respect for the
institution of marriage
. —
Alice Becker-Ho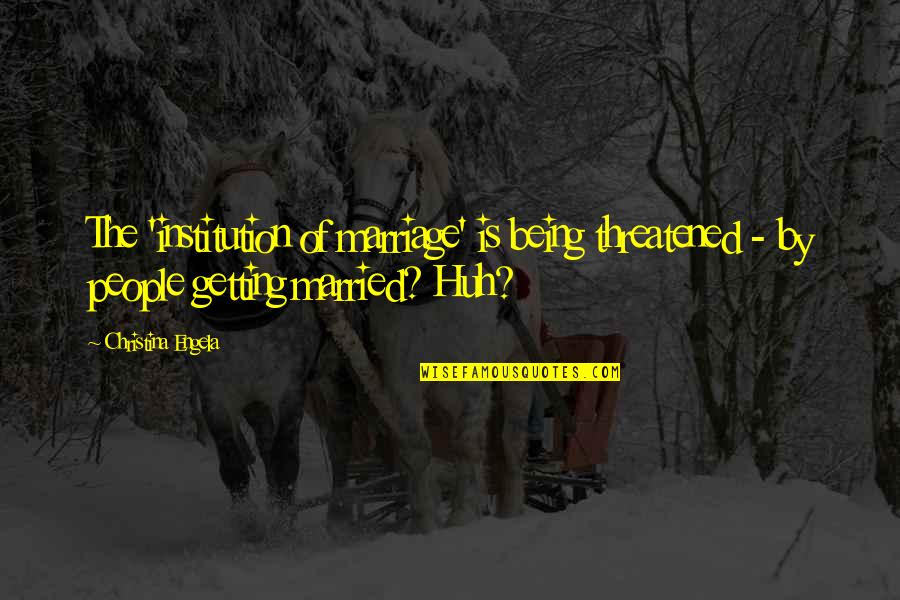 The '
institution of marriage
' is being threatened - by people getting married? Huh? —
Christina Engela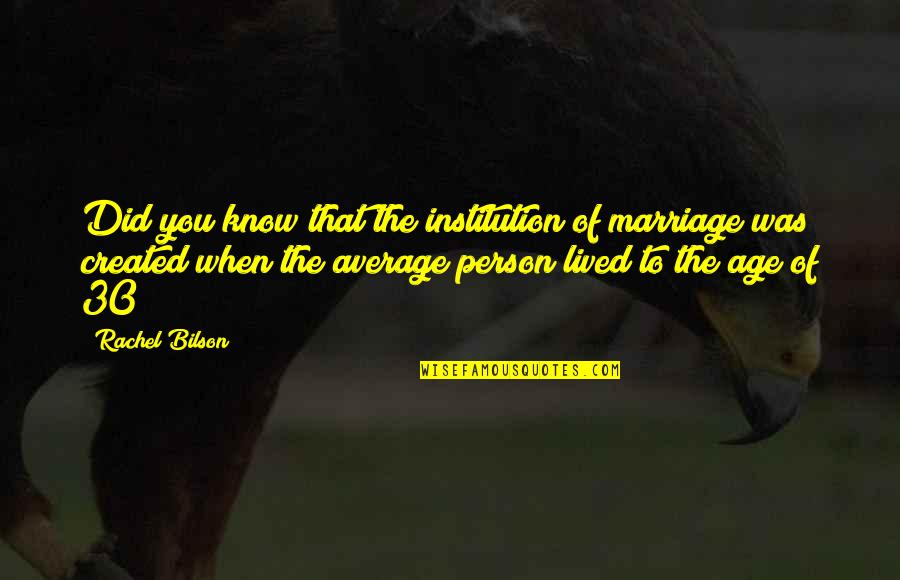 Did you know that the
institution of marriage
was created when the average person lived to the age of 30? —
Rachel Bilson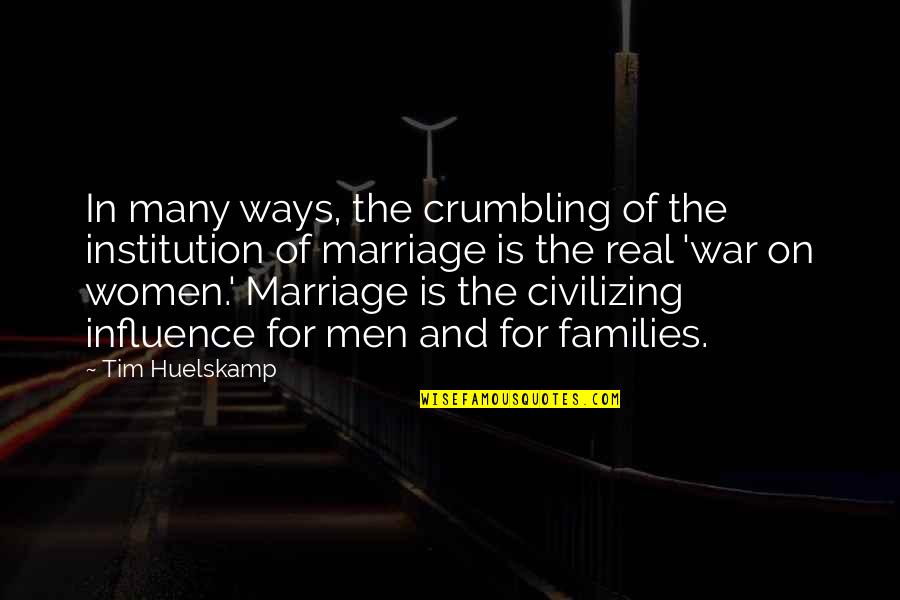 In many ways, the crumbling of the
institution of marriage
is the real 'war on women.' Marriage is the civilizing influence for men and for families. —
Tim Huelskamp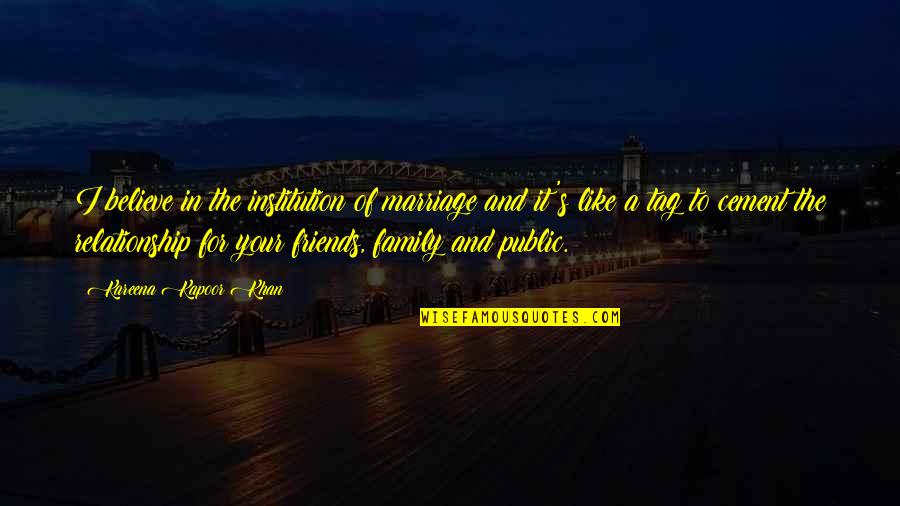 I believe in the
institution of marriage
and it's like a tag to cement the relationship for your friends, family and public. —
Kareena Kapoor Khan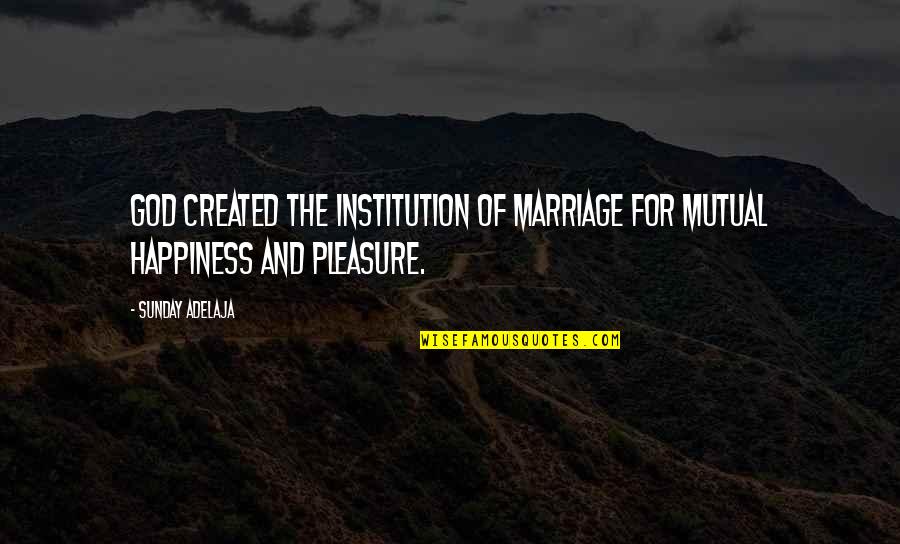 God created the
institution of marriage
for mutual happiness and pleasure. —
Sunday Adelaja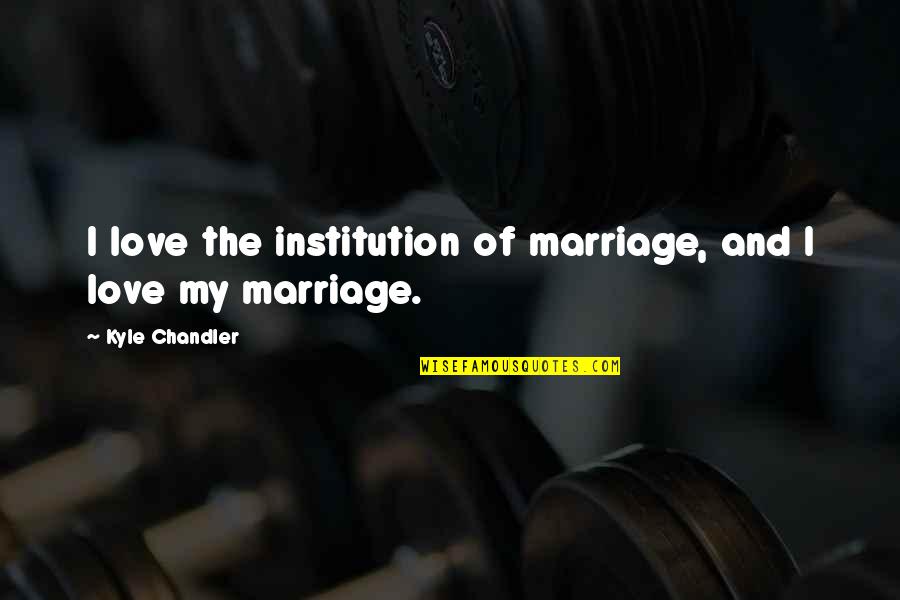 I love the
institution of marriage
, and I love my marriage. —
Kyle Chandler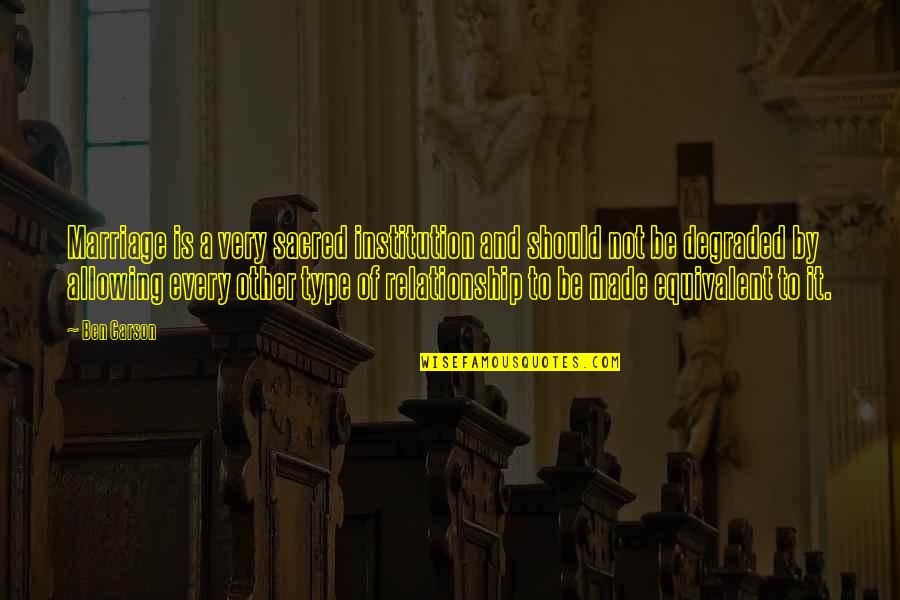 Marriage is a very sacred institution and should not be degraded by allowing every other type of relationship to be made equivalent to it. —
Ben Carson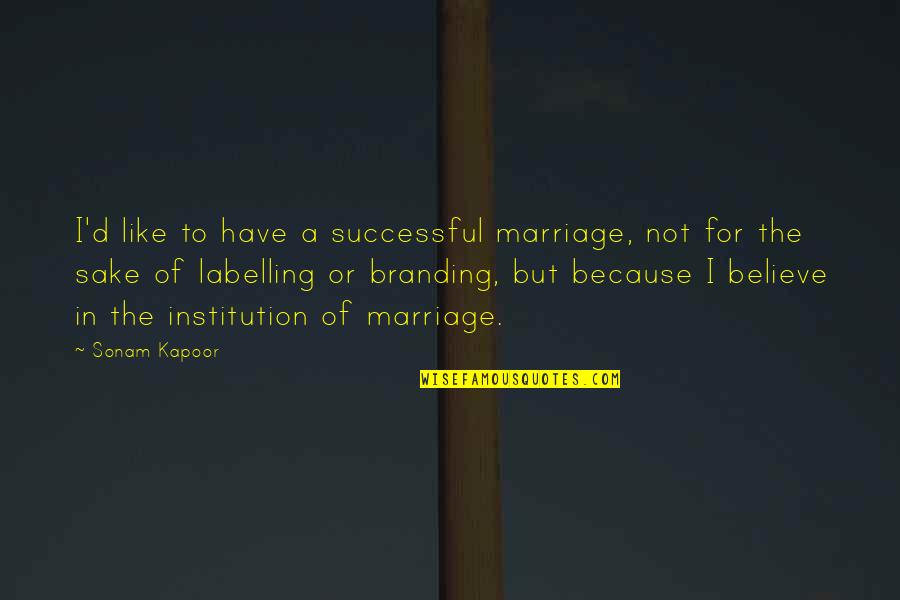 I'd like to have a successful marriage, not for the sake of labelling or branding, but because I believe in the
institution of marriage
. —
Sonam Kapoor