Inspirational Failures Quotes
Collection of top 48 famous quotes about Inspirational Failures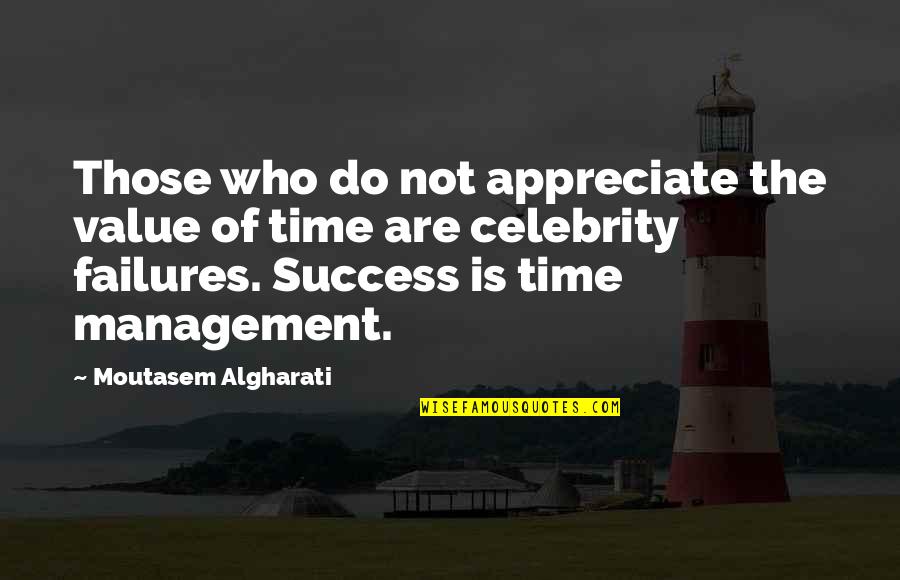 Those who do not appreciate the value of time are celebrity failures. Success is time management.
—
Moutasem Algharati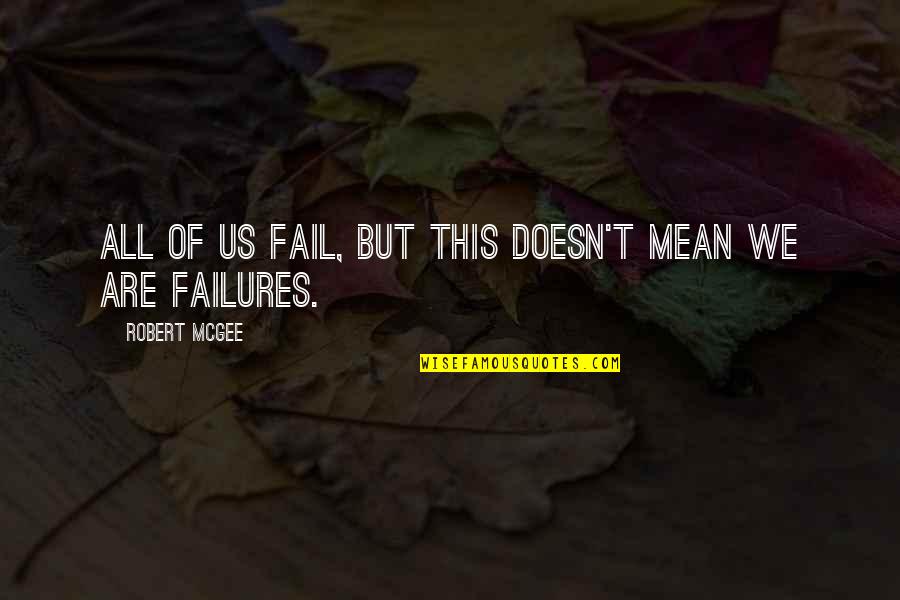 All of us fail, but this doesn't mean we are failures.
—
Robert McGee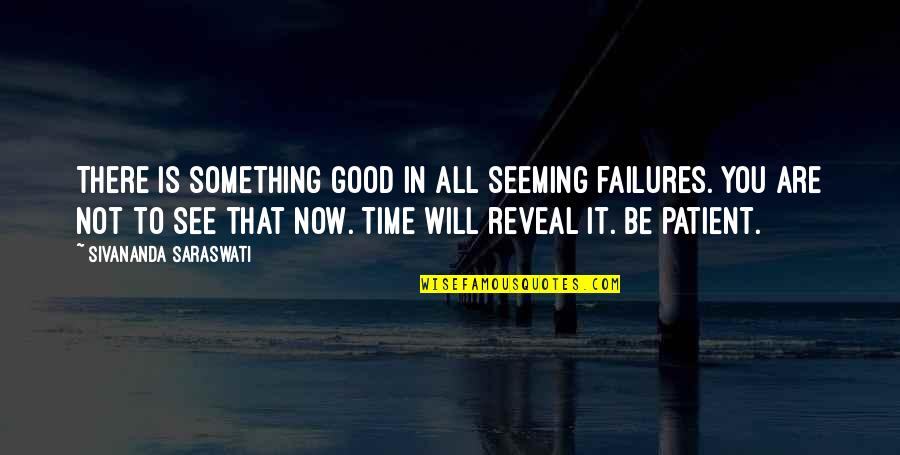 There is something good in all seeming failures. You are not to see that now. Time will reveal it. Be patient.
—
Sivananda Saraswati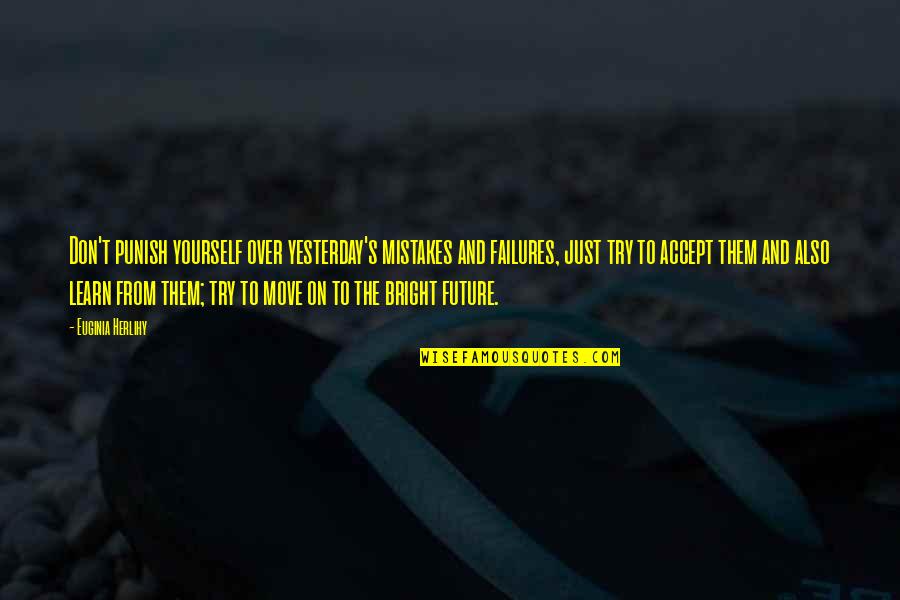 Don't punish yourself over yesterday's mistakes and failures, just try to accept them and also learn from them; try to move on to the bright future.
—
Euginia Herlihy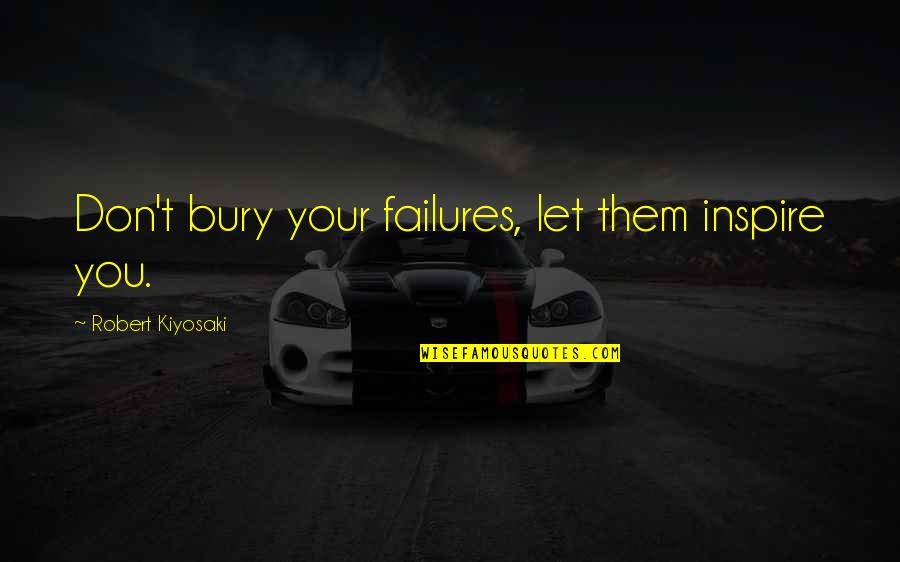 Don't bury your failures, let them inspire you.
—
Robert Kiyosaki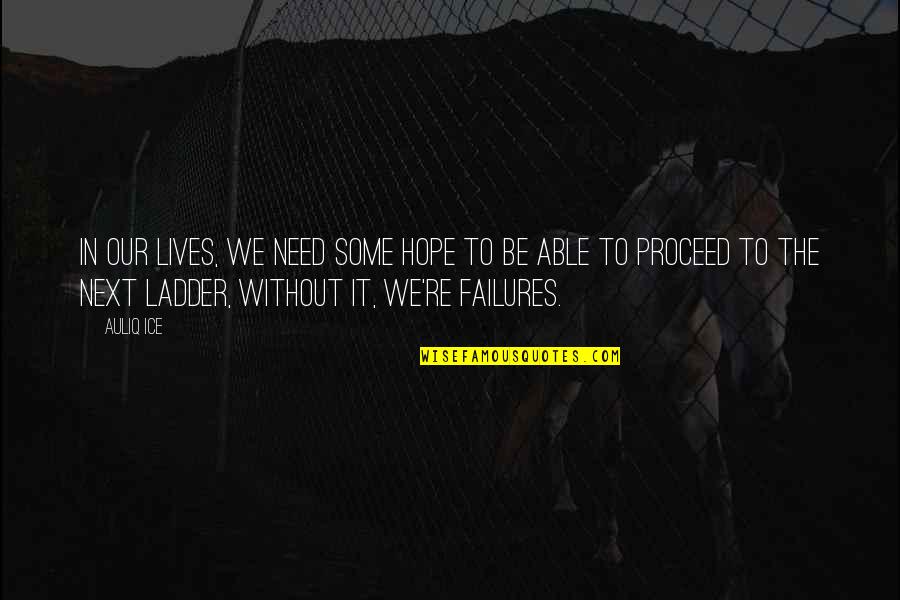 In our lives, we need some hope to be able to proceed to the next ladder, without it, we're failures.
—
Auliq Ice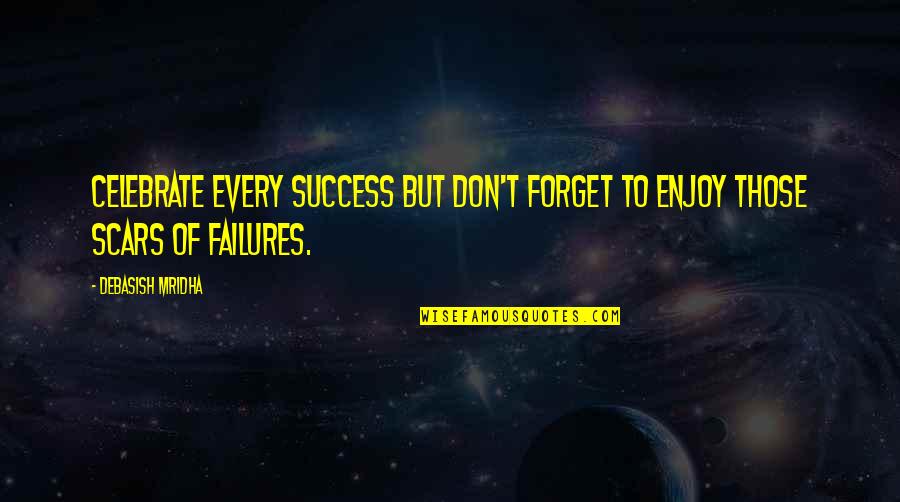 Celebrate every success but don't forget to enjoy those scars of failures.
—
Debasish Mridha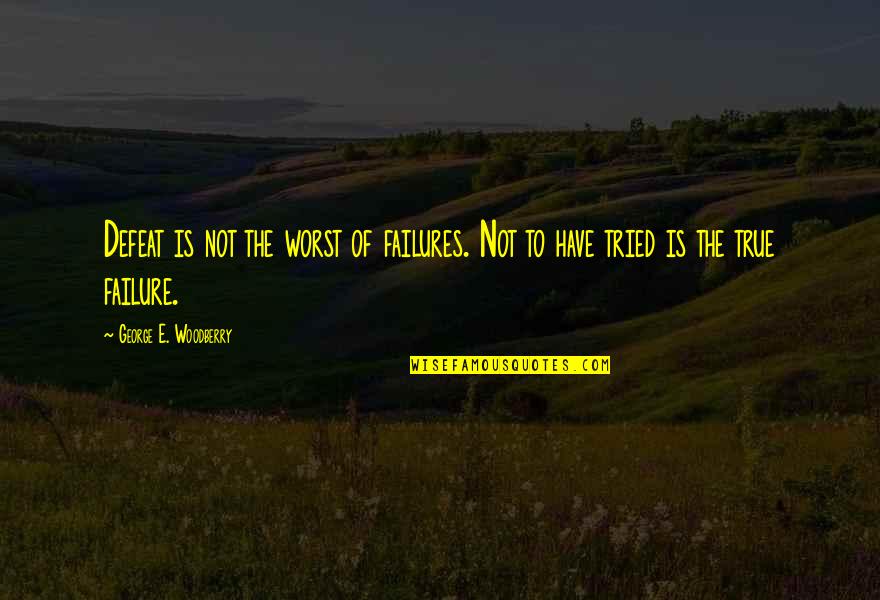 Defeat is not the worst of failures. Not to have tried is the true failure.
—
George E. Woodberry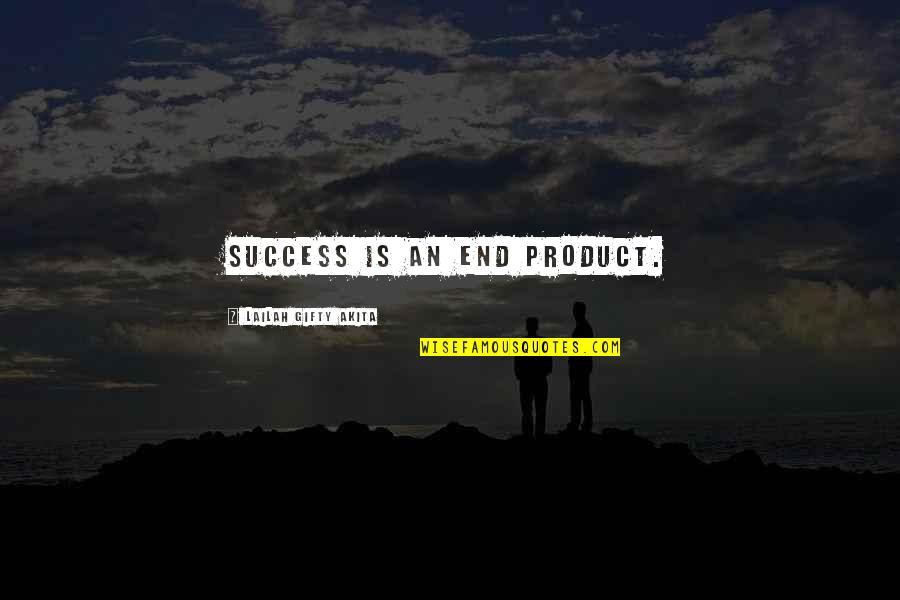 Success is an end product.
—
Lailah Gifty Akita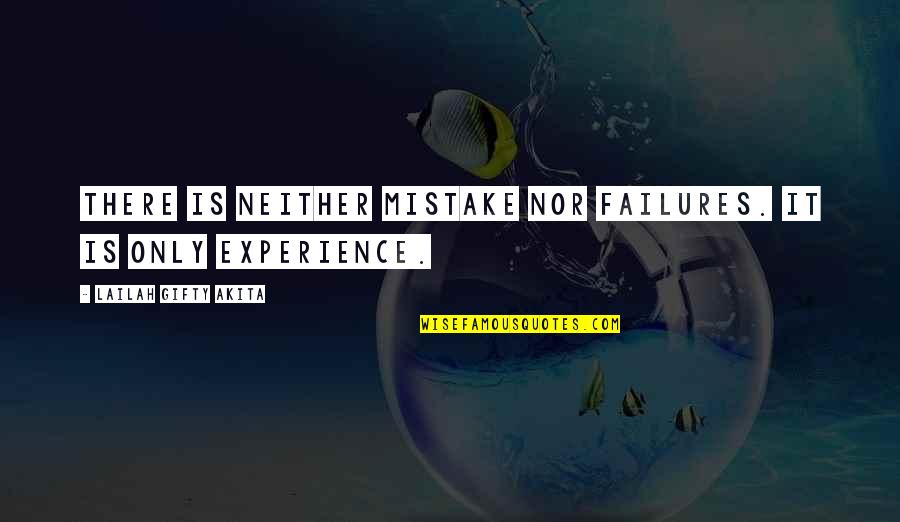 There is neither mistake nor failures. It is only experience. —
Lailah Gifty Akita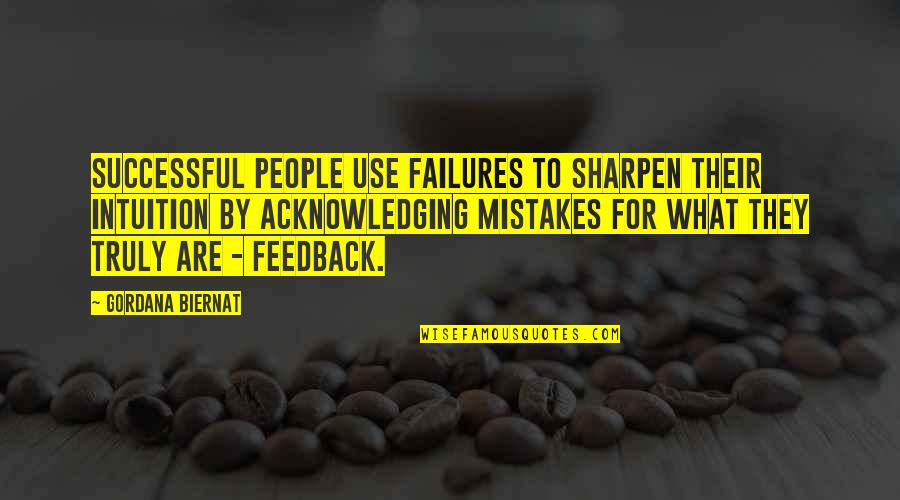 Successful people use failures to sharpen their intuition by acknowledging mistakes for what they truly are - feedback. —
Gordana Biernat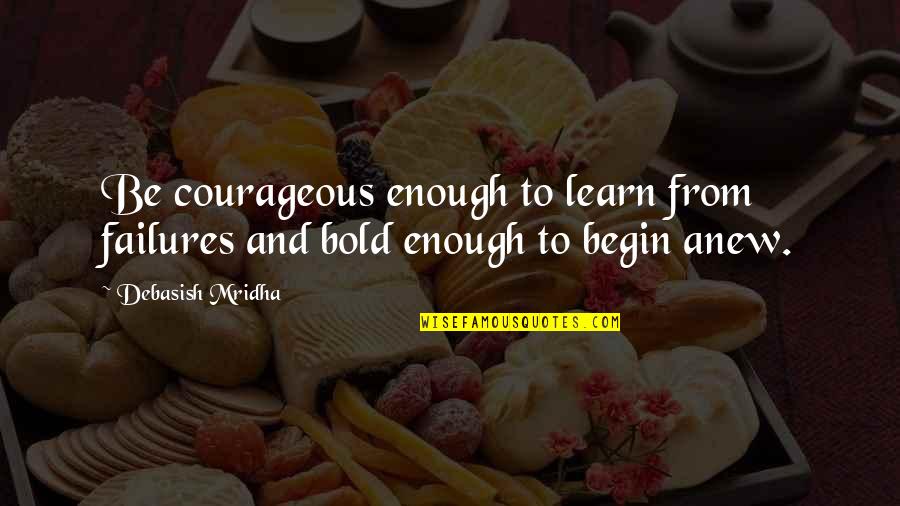 Be courageous enough to learn from failures and bold enough to begin anew. —
Debasish Mridha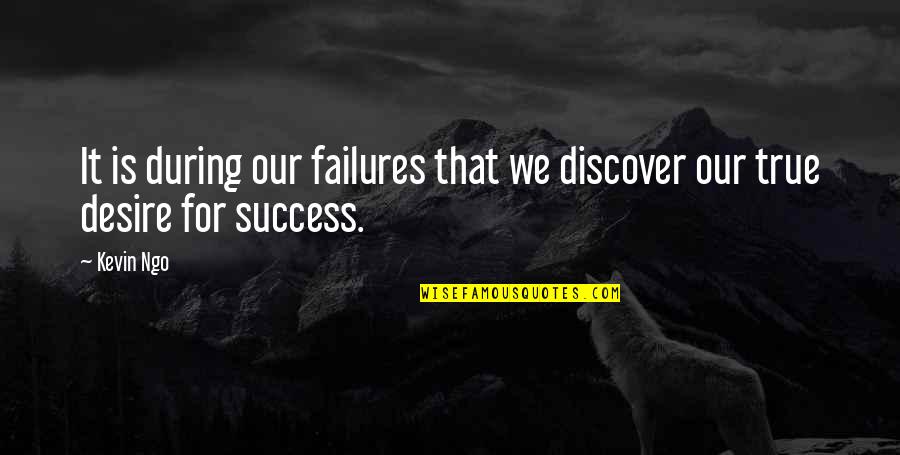 It is during our failures that we discover our true desire for success. —
Kevin Ngo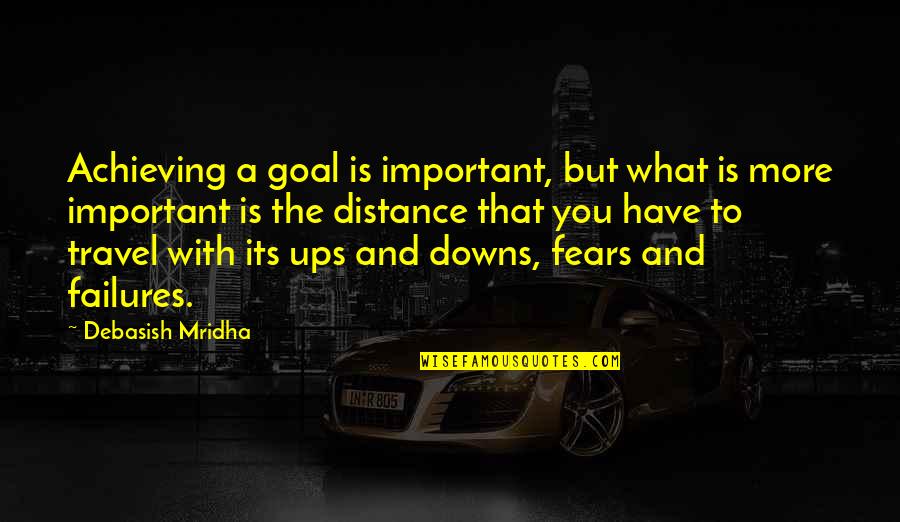 Achieving a goal is important, but what is more important is the distance that you have to travel with its ups and downs, fears and failures. —
Debasish Mridha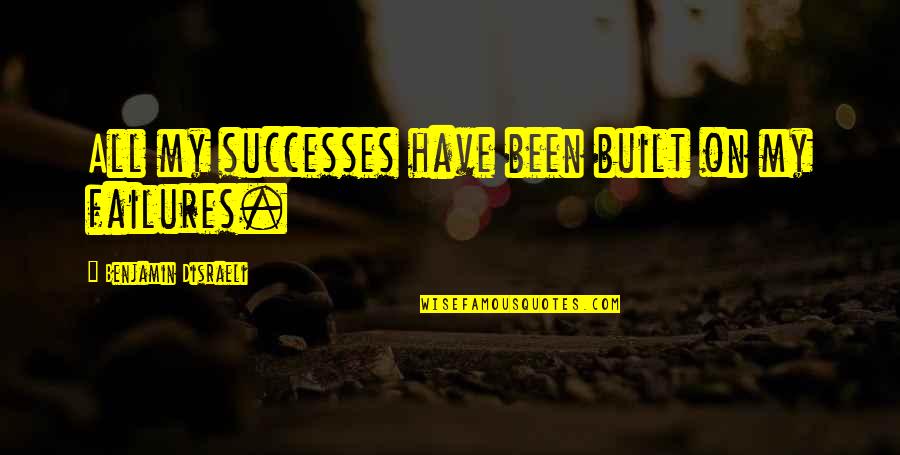 All my successes have been built on my failures. —
Benjamin Disraeli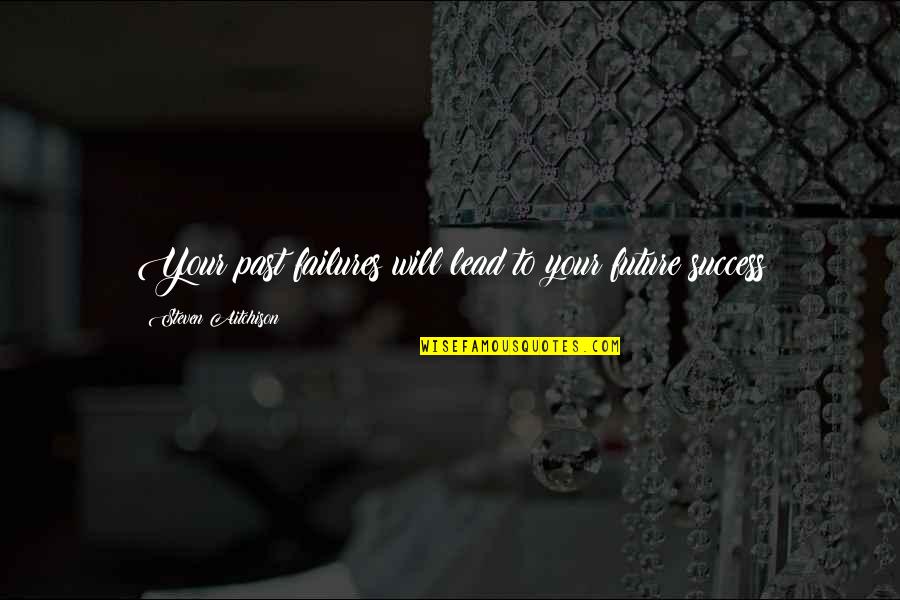 Your past failures will lead to your future success —
Steven Aitchison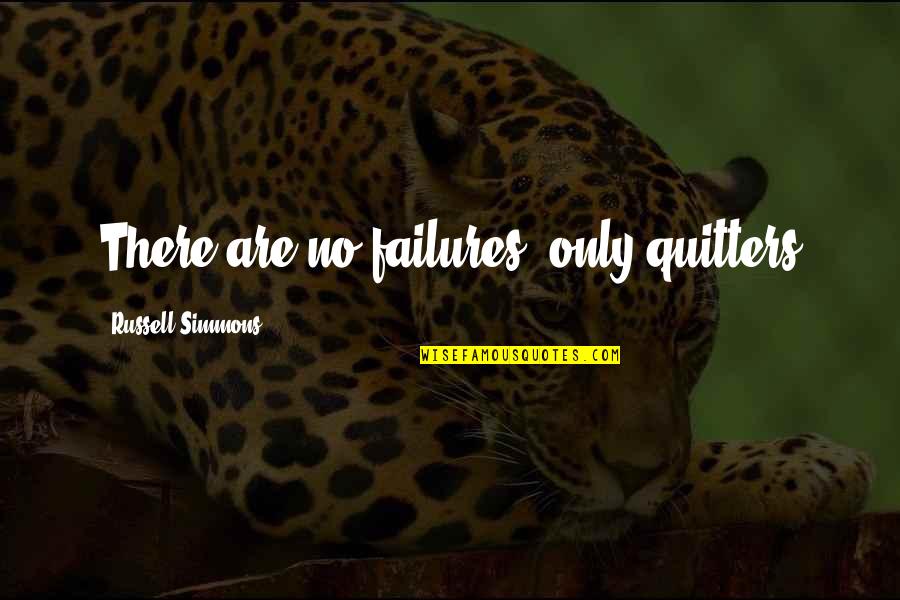 There are no failures, only quitters —
Russell Simmons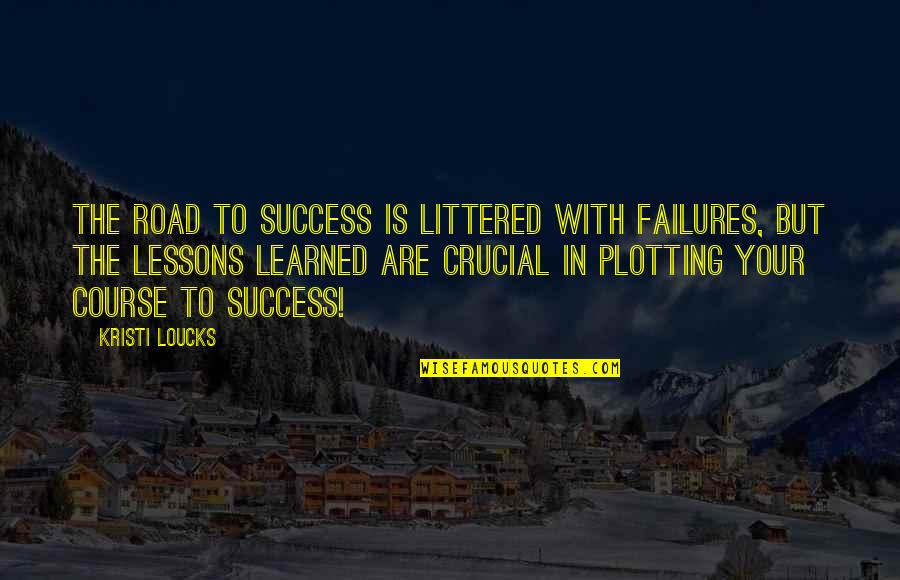 The road to success is littered with failures, but the lessons learned are crucial in plotting your course to success! —
Kristi Loucks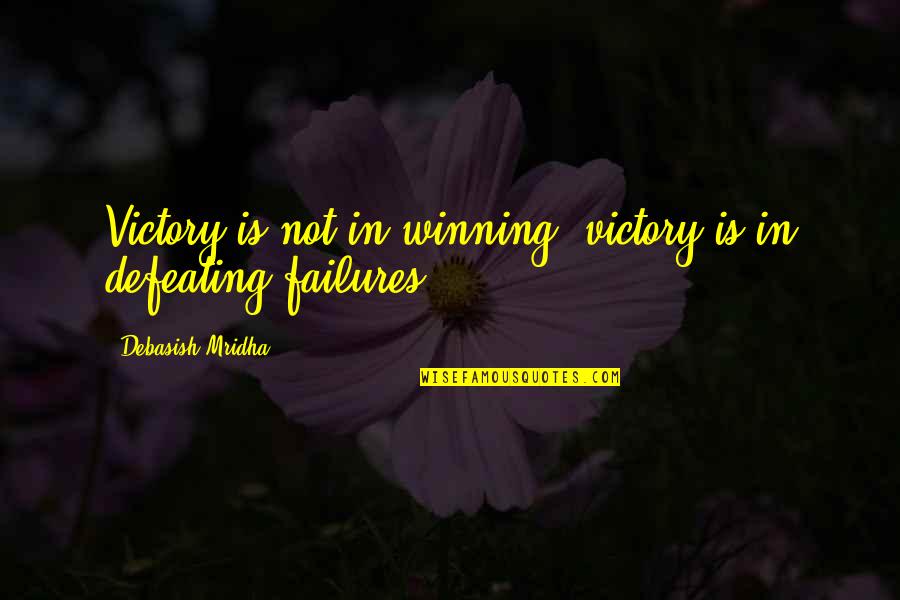 Victory is not in winning; victory is in defeating failures. —
Debasish Mridha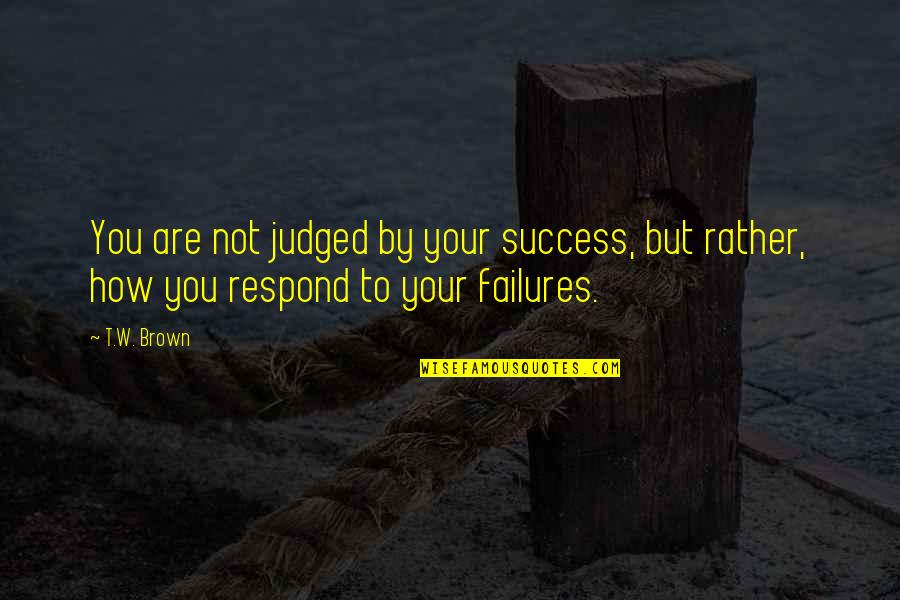 You are not judged by your success, but rather, how you respond to your failures. —
T.W. Brown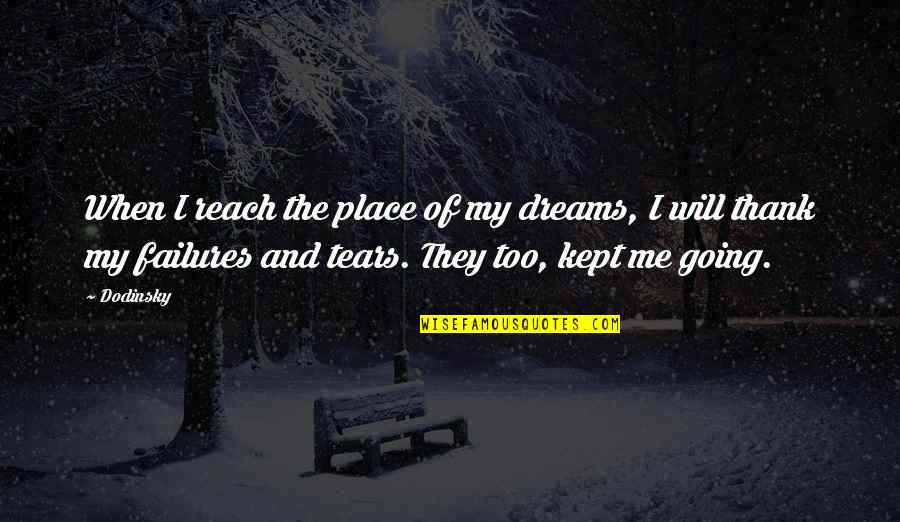 When I reach the place of my dreams, I will thank my failures and tears. They too, kept me going. —
Dodinsky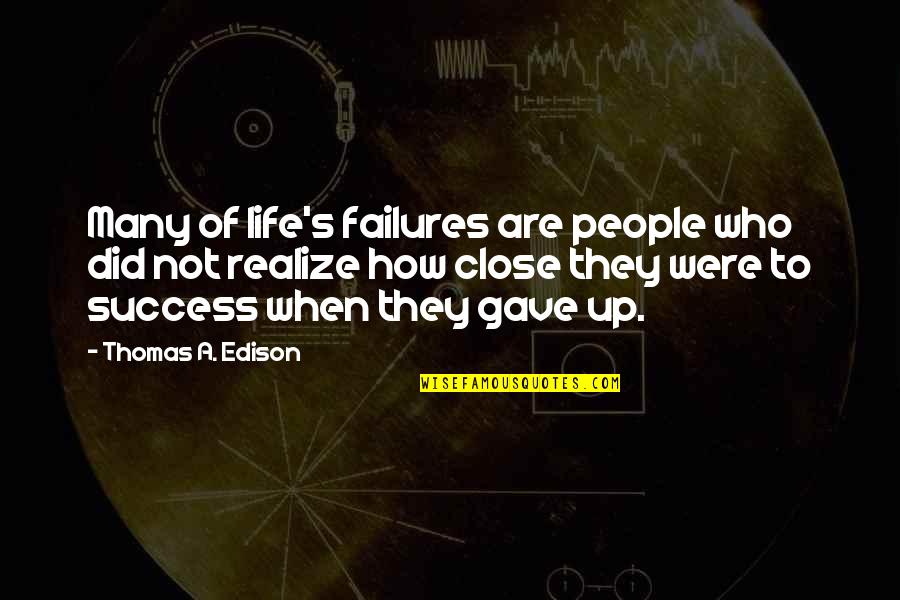 Many of life's failures are people who did not realize how close they were to success when they gave up. —
Thomas A. Edison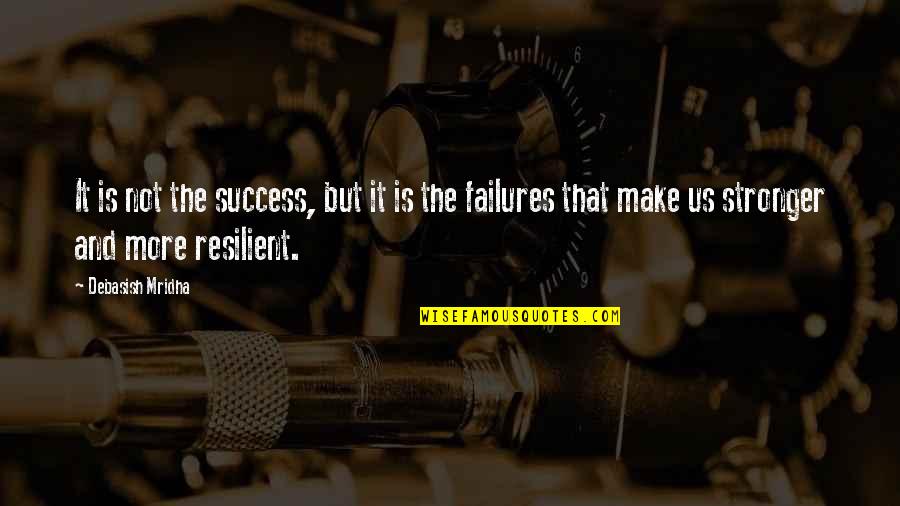 It is not the success, but it is the failures that make us stronger and more resilient. —
Debasish Mridha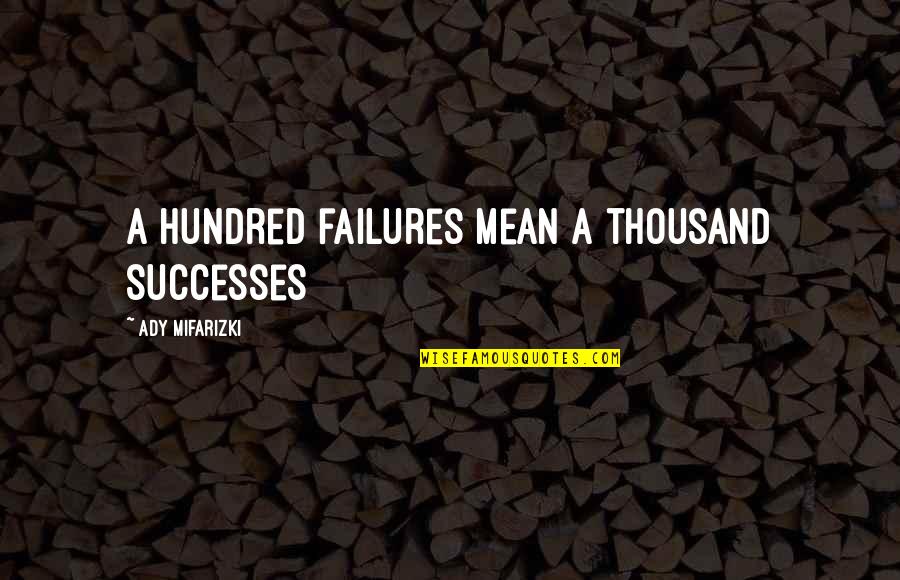 A hundred failures mean a thousand successes —
Ady Mifarizki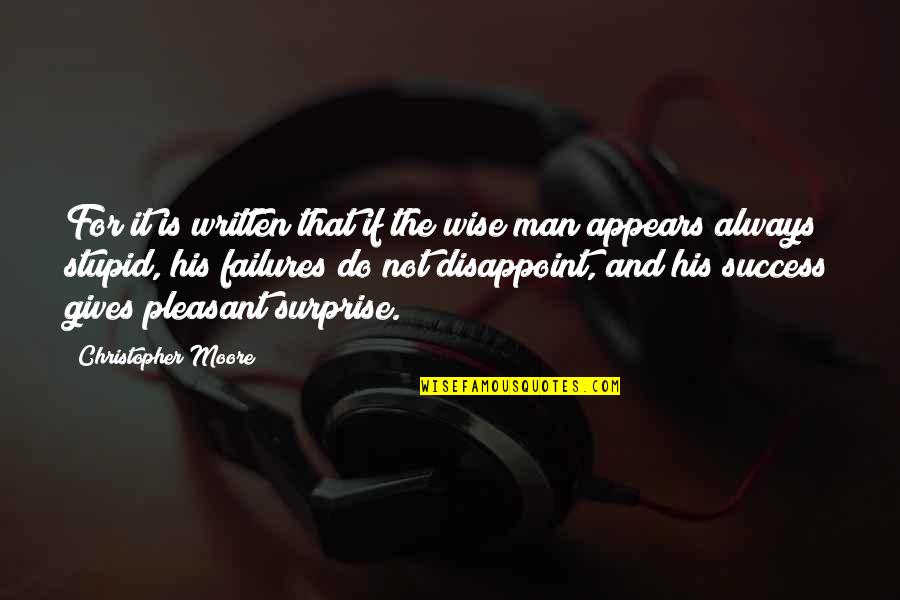 For it is written that if the wise man appears always stupid, his failures do not disappoint, and his success gives pleasant surprise. —
Christopher Moore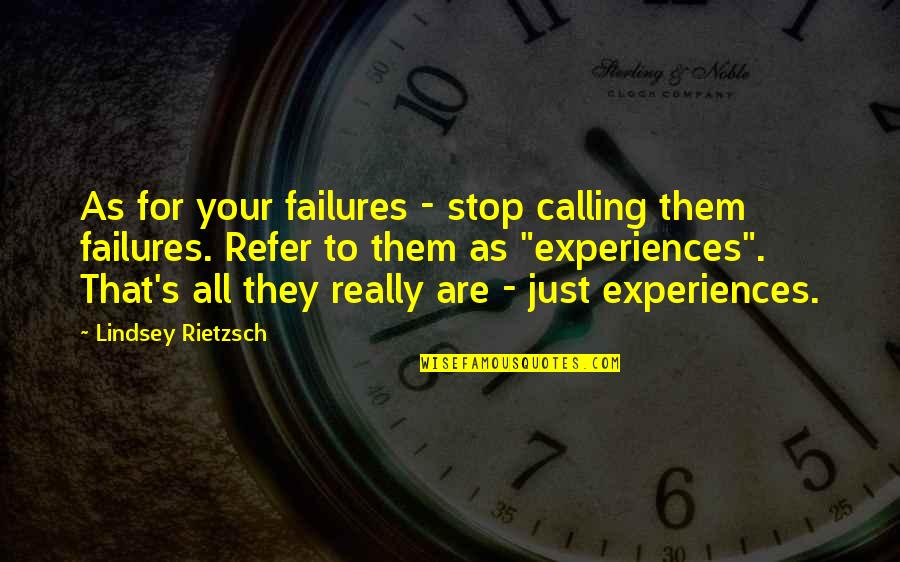 As for your failures - stop calling them failures. Refer to them as "experiences". That's all they really are - just experiences. —
Lindsey Rietzsch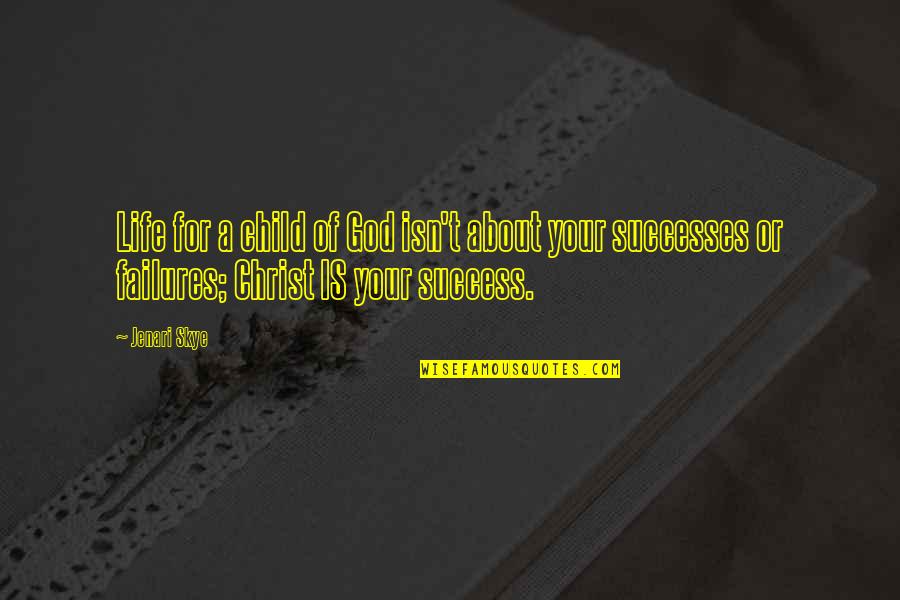 Life for a child of God isn't about your successes or failures; Christ IS your success. —
Jenari Skye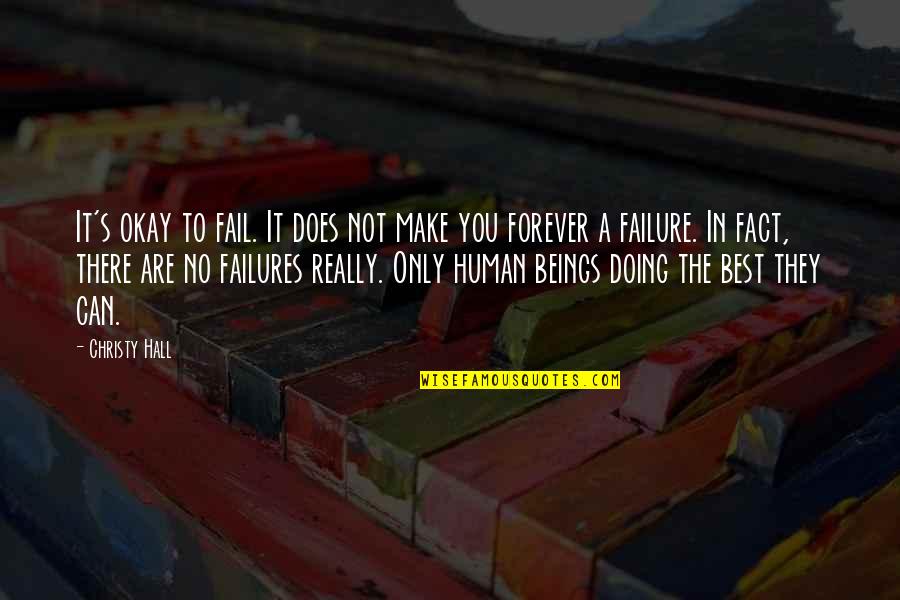 It's okay to fail. It does not make you forever a failure. In fact, there are no failures really. Only human beings doing the best they can. —
Christy Hall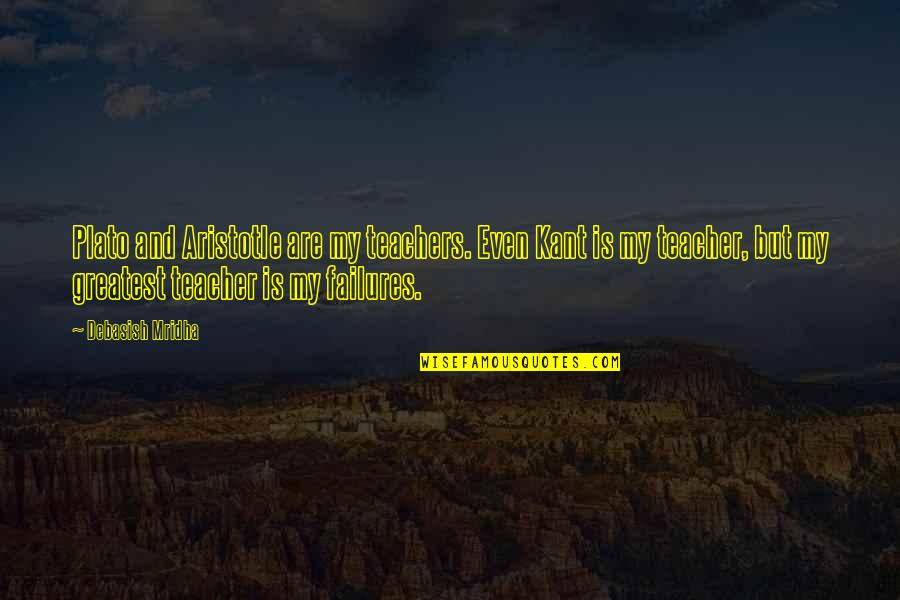 Plato and Aristotle are my teachers. Even Kant is my teacher, but my greatest teacher is my failures. —
Debasish Mridha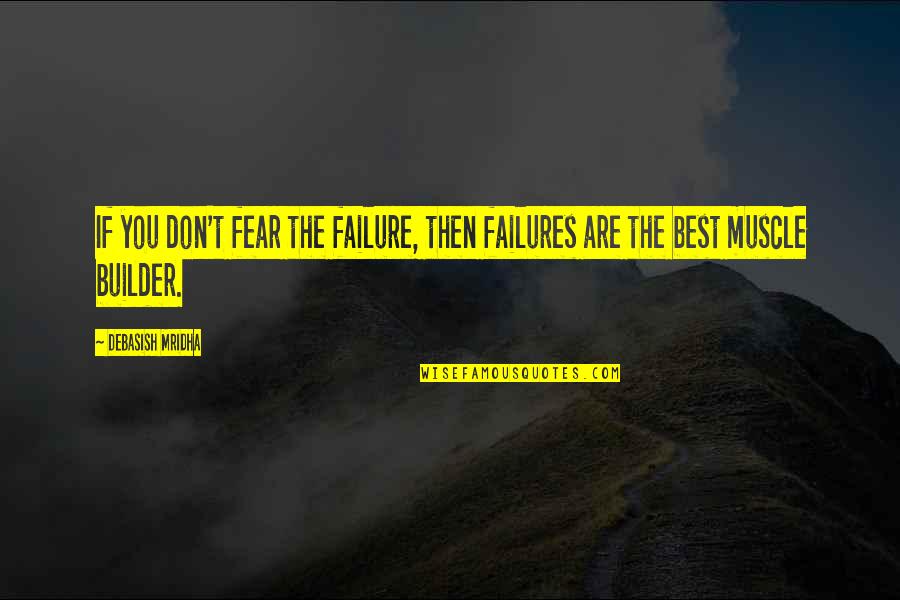 If you don't fear the failure, then failures are the best muscle builder. —
Debasish Mridha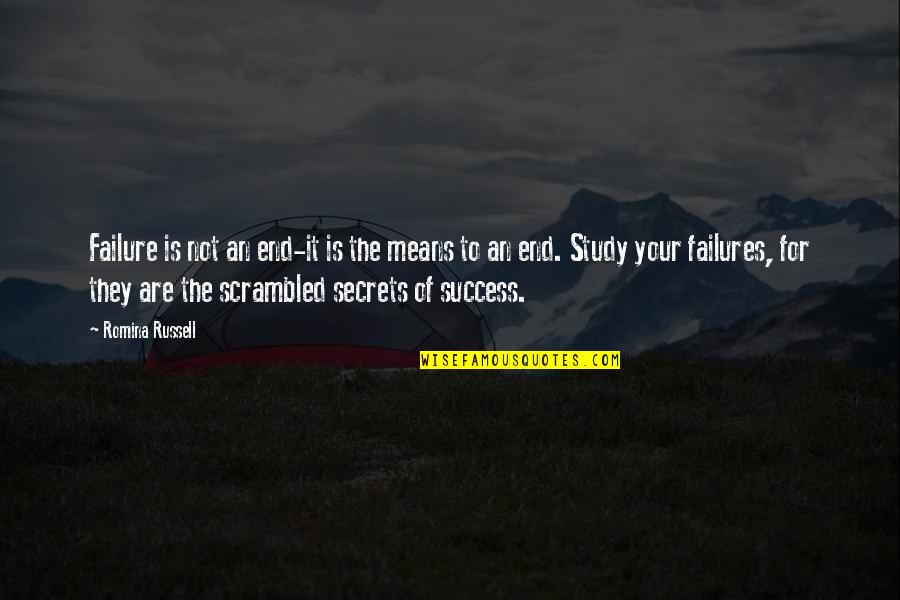 Failure is not an end-it is the means to an end. Study your failures, for they are the scrambled secrets of success. —
Romina Russell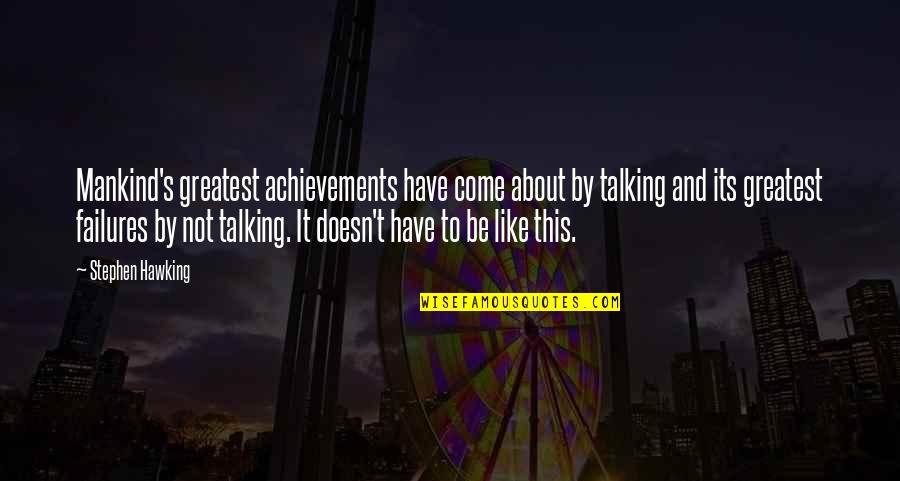 Mankind's greatest achievements have come about by talking and its greatest failures by not talking. It doesn't have to be like this. —
Stephen Hawking
Success can't make us strong, only our failures, or rather our struggle to remedy them. —
Stefan Emunds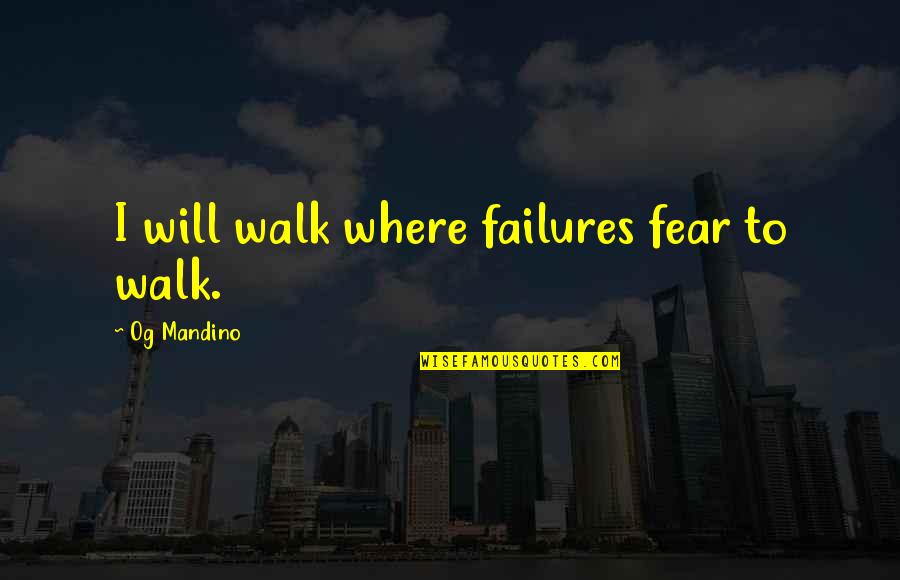 I will walk where failures fear to walk. —
Og Mandino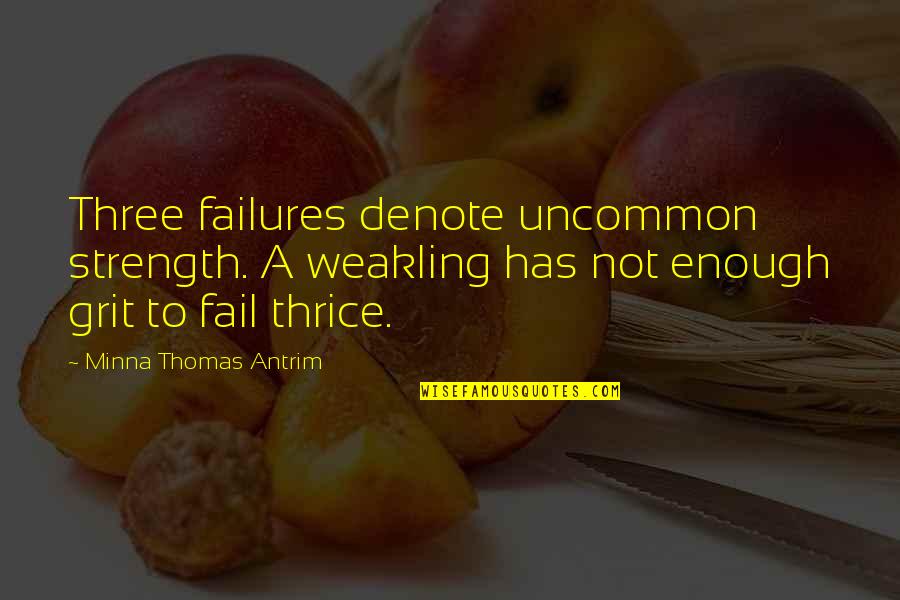 Three failures denote uncommon strength. A weakling has not enough grit to fail thrice. —
Minna Thomas Antrim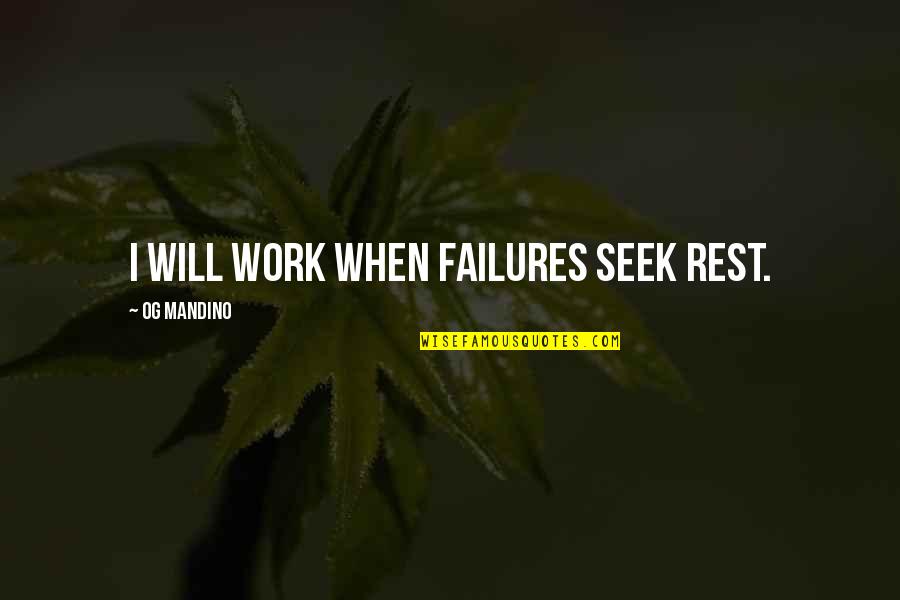 I will work when failures seek rest. —
Og Mandino
It is impossible to avoid failures in life. Don't be afraid of them. Consider rather how to learn from your own failures. —
Eraldo Banovac
Be grateful for all the disappointments and failures you have had. They give you something extremely valuable: experience! —
Johnathan Christ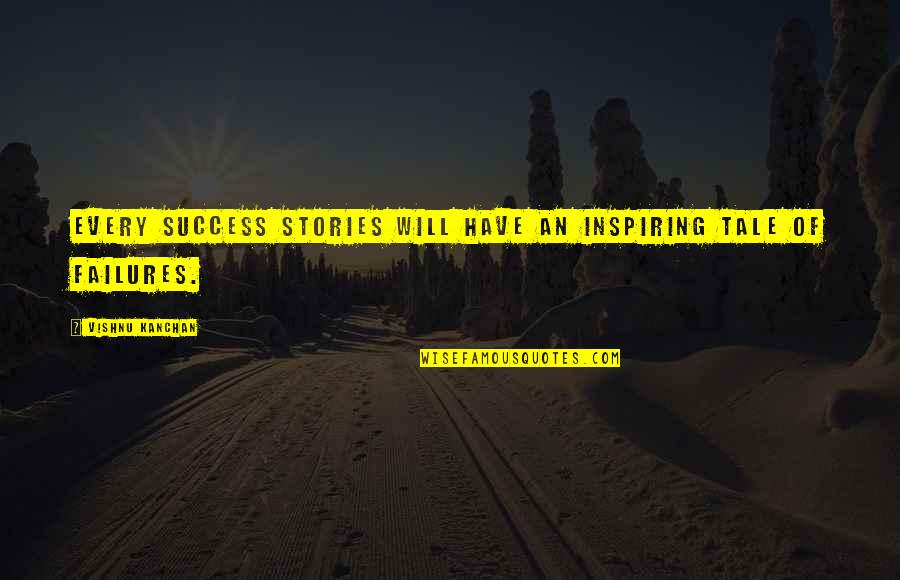 Every success stories will have an inspiring tale of failures. —
Vishnu Kanchan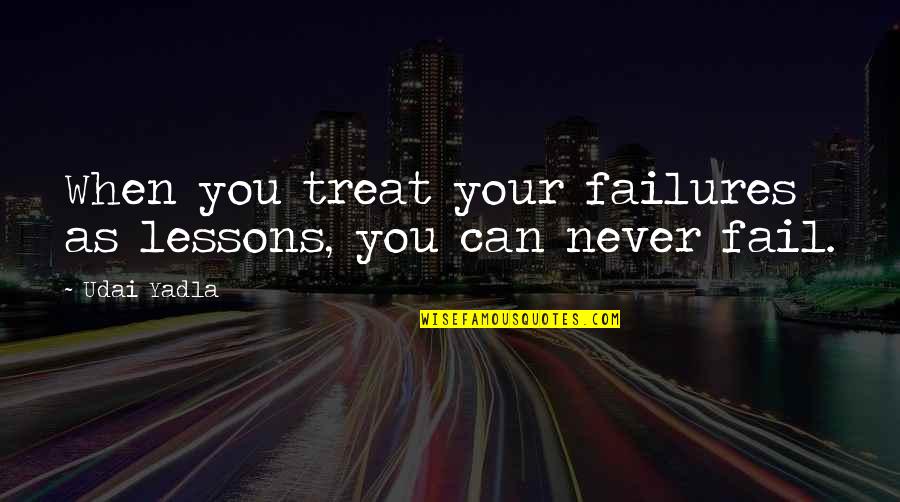 When you treat your failures as lessons, you can never fail. —
Udai Yadla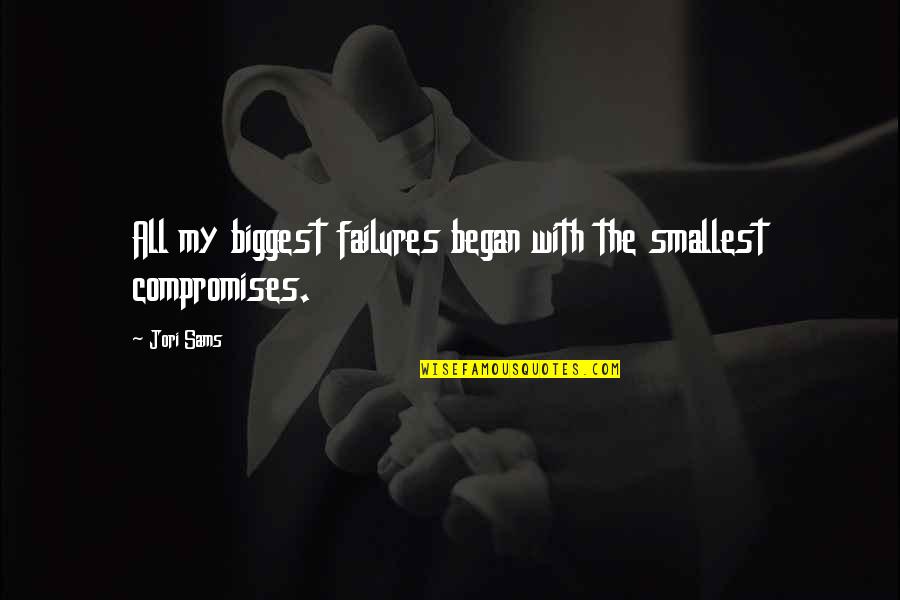 All my biggest failures began with the smallest compromises. —
Jori Sams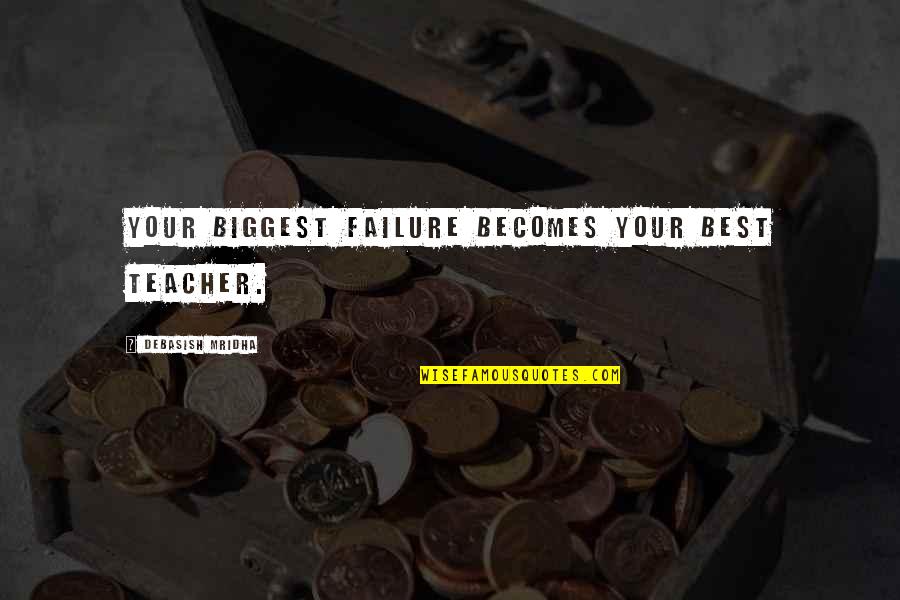 Your biggest failure becomes your best teacher. —
Debasish Mridha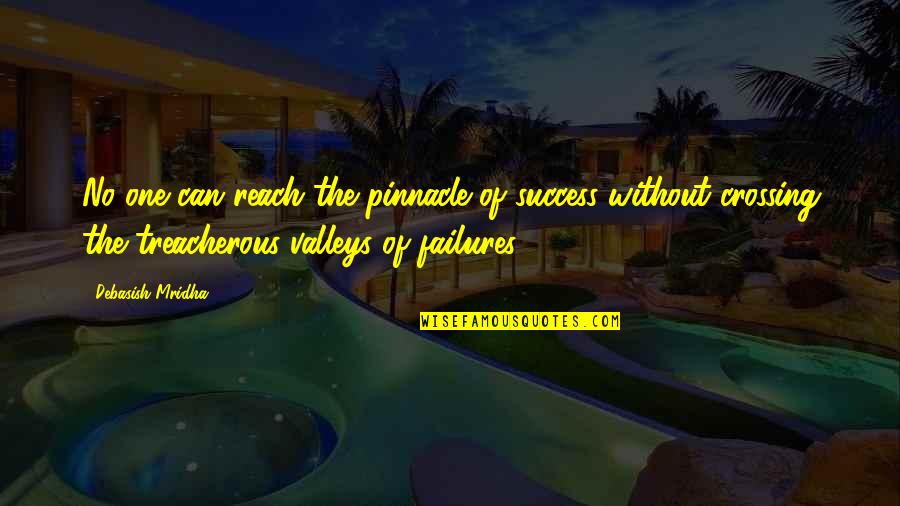 No one can reach the pinnacle of success without crossing the treacherous valleys of failures. —
Debasish Mridha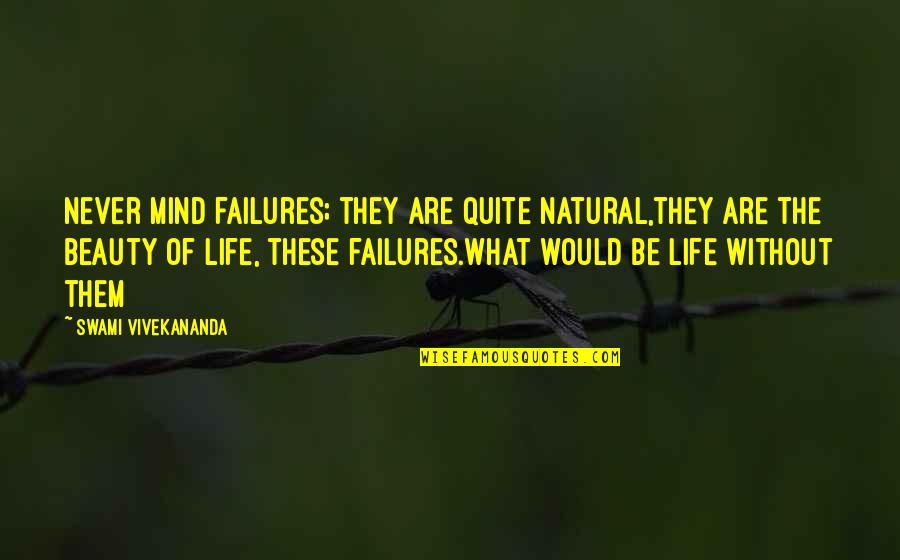 Never mind failures; they are quite natural,
they are the beauty of life, these failures.
What would be LIFE without them —
Swami Vivekananda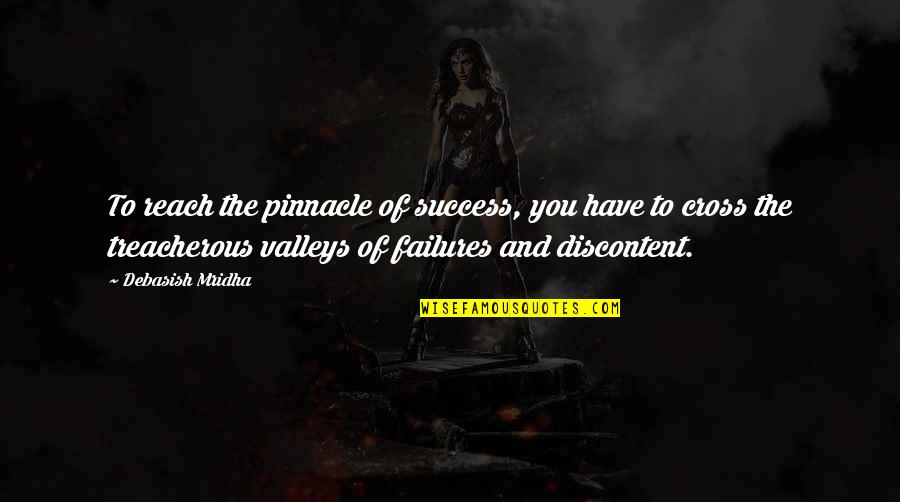 To reach the pinnacle of success, you have to cross the treacherous valleys of failures and discontent. —
Debasish Mridha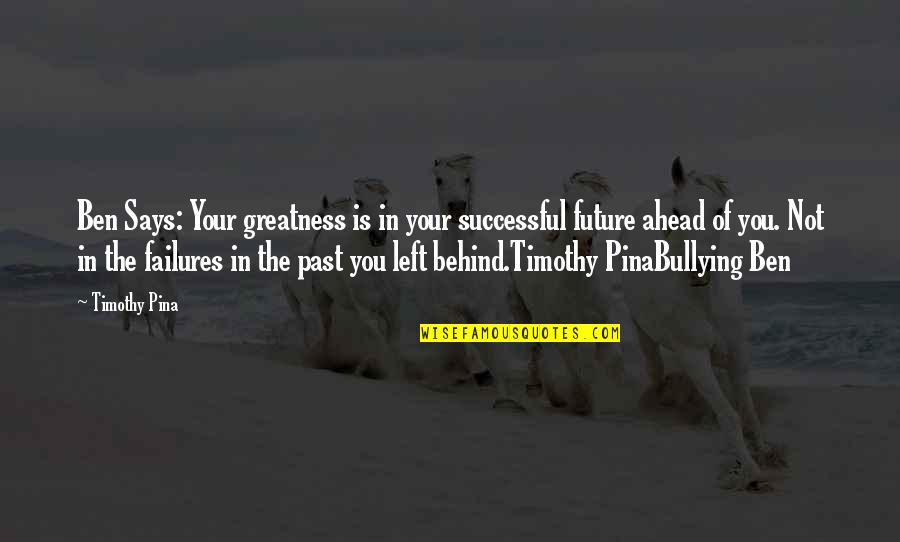 Ben Says: Your greatness is in your successful future ahead of you. Not in the failures in the past you left behind.
Timothy Pina
Bullying Ben —
Timothy Pina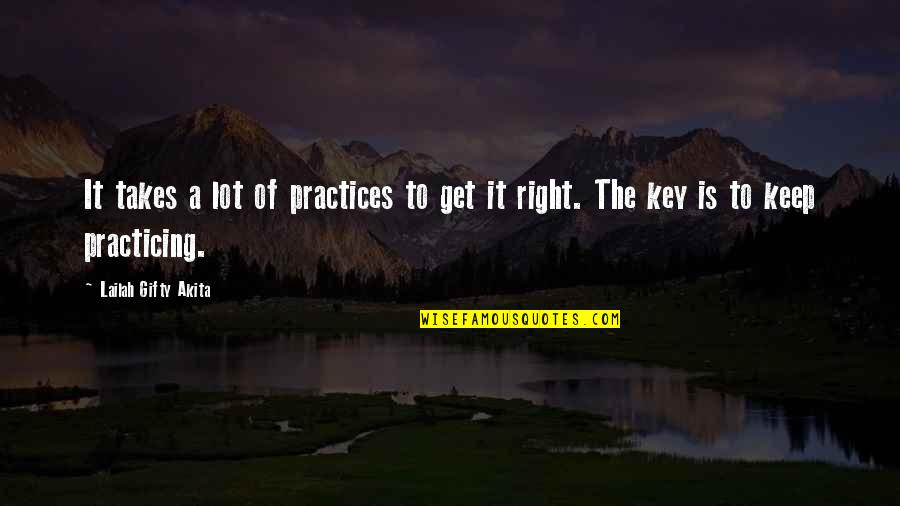 It takes a lot of practices to get it right. The key is to keep practicing. —
Lailah Gifty Akita