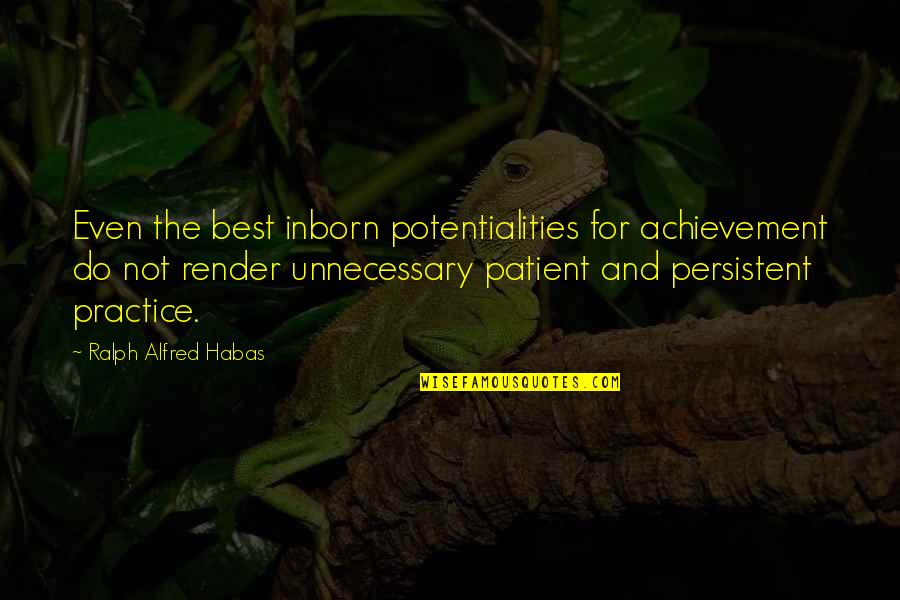 Even the best inborn potentialities for achievement do not render unnecessary patient and persistent practice.
—
Ralph Alfred Habas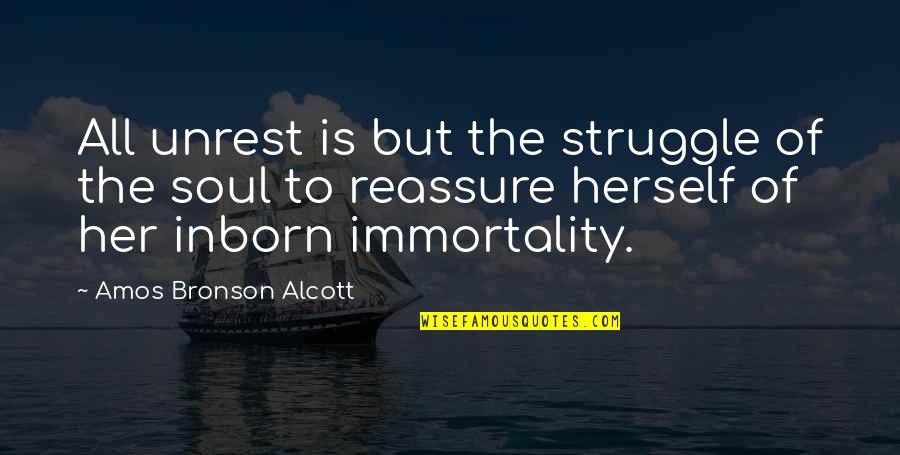 All unrest is but the struggle of the soul to reassure herself of her inborn immortality.
—
Amos Bronson Alcott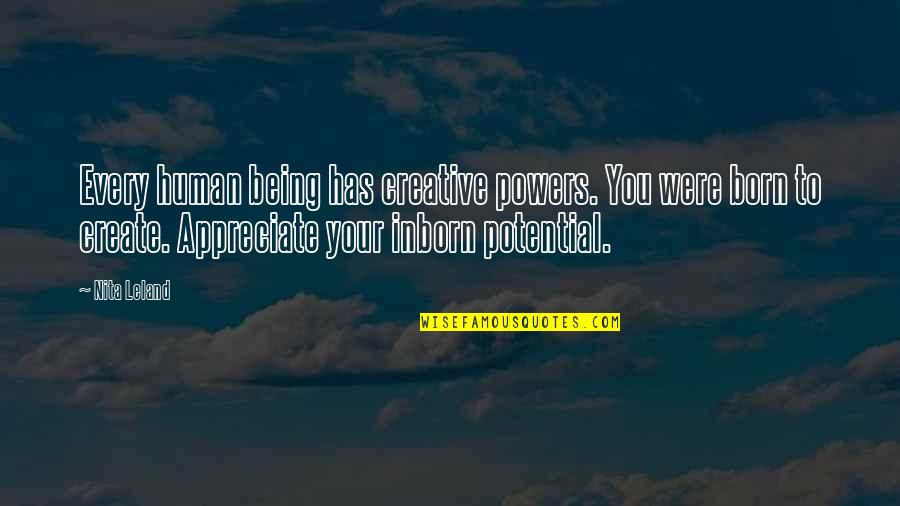 Every human being has creative powers. You were born to create. Appreciate your inborn potential.
—
Nita Leland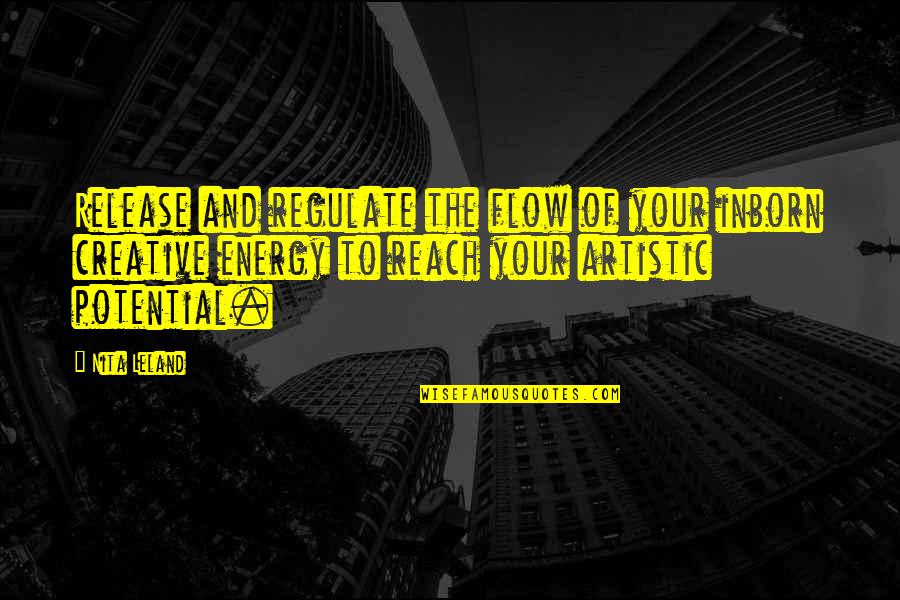 Release and regulate the flow of your inborn creative energy to reach your artistic potential.
—
Nita Leland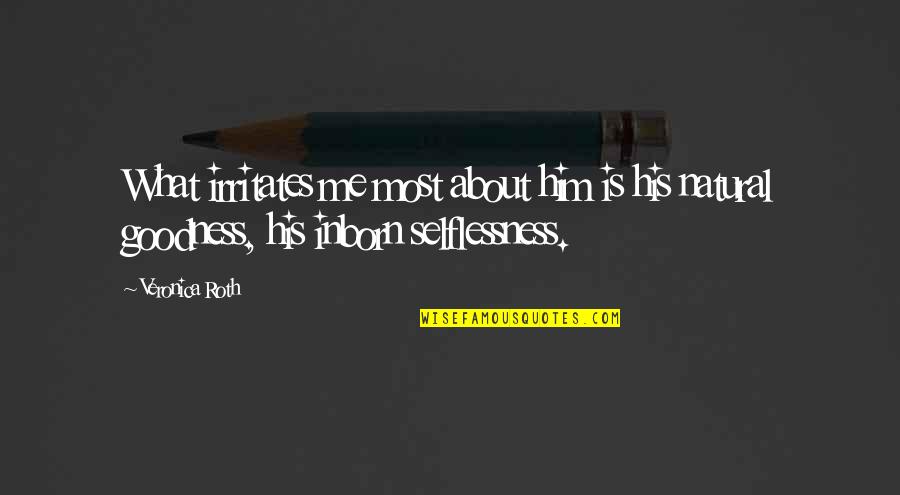 What irritates me most about him is his natural goodness, his
inborn
selflessness. —
Veronica Roth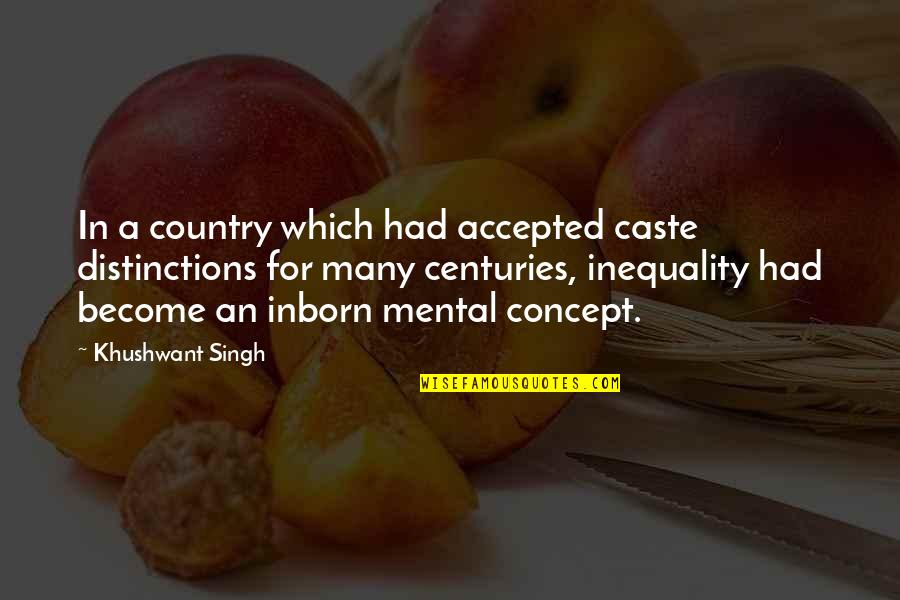 In a country which had accepted caste distinctions for many centuries, inequality had become an
inborn
mental concept. —
Khushwant Singh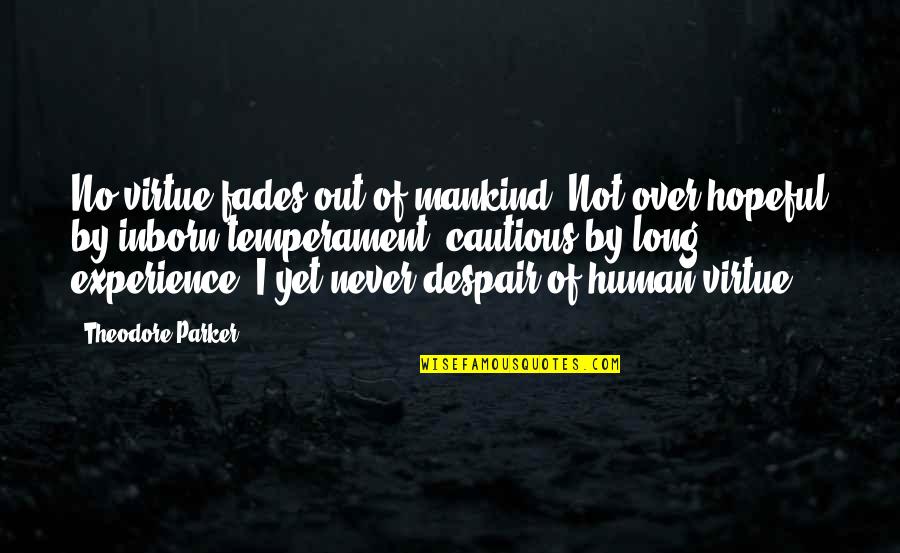 No virtue fades out of mankind. Not over-hopeful by
inborn
temperament, cautious by long experience, I yet never despair of human virtue. —
Theodore Parker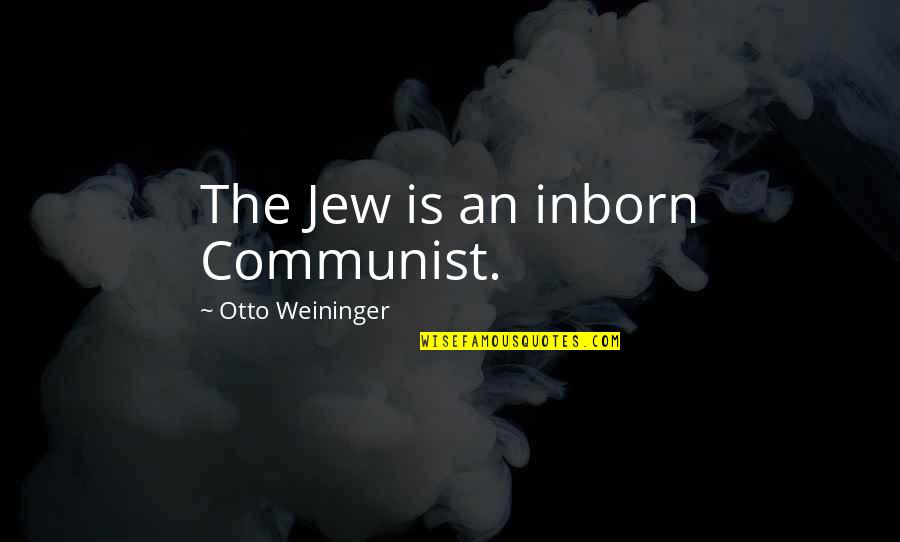 The Jew is an
inborn
Communist. —
Otto Weininger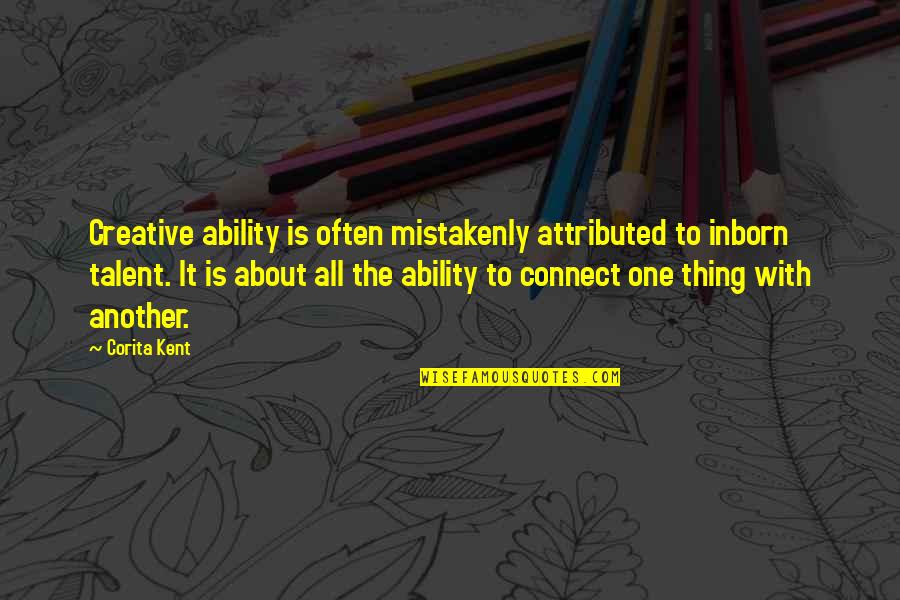 Creative ability is often mistakenly attributed to
inborn
talent. It is about all the ability to connect one thing with another. —
Corita Kent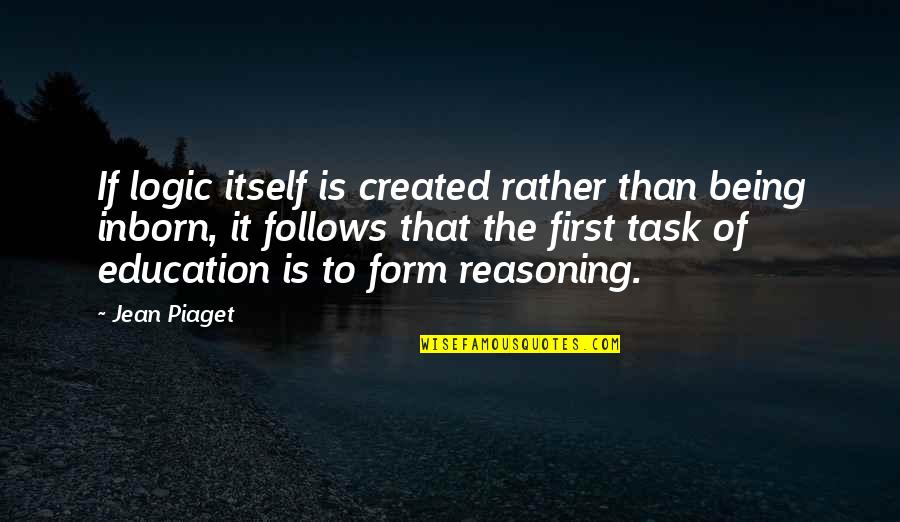 If logic itself is created rather than being
inborn
, it follows that the first task of education is to form reasoning. —
Jean Piaget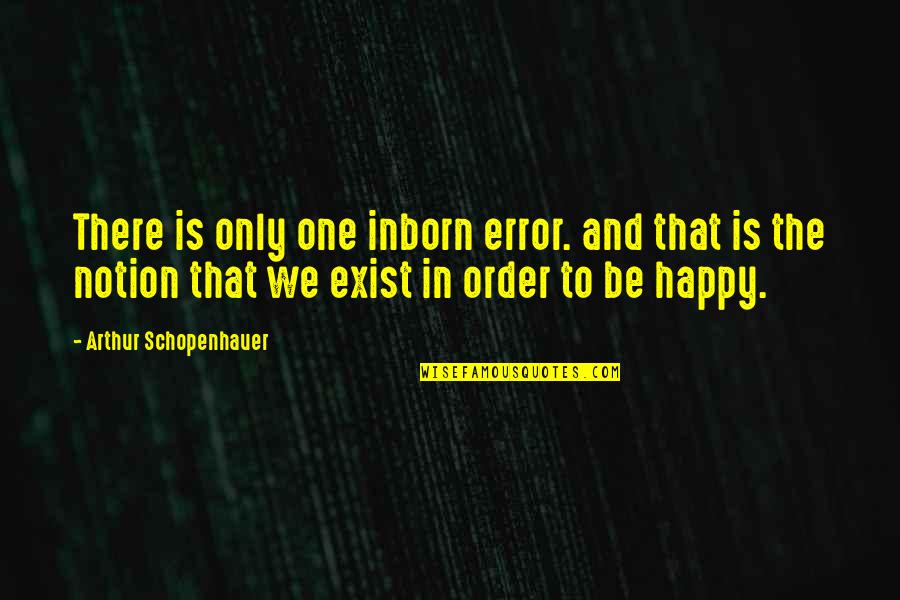 There is only one
inborn
error. and that is the notion that we exist in order to be happy. —
Arthur Schopenhauer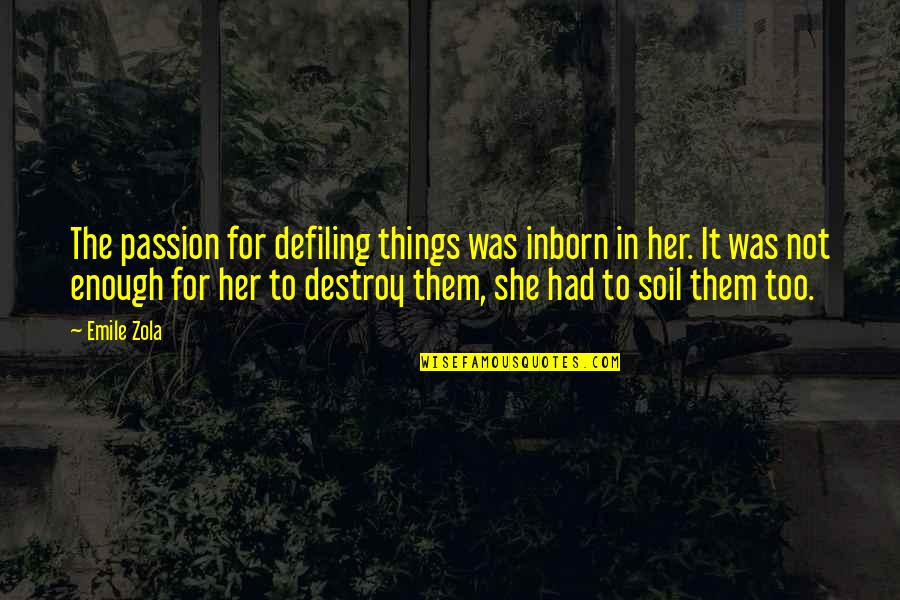 The passion for defiling things was
inborn
in her. It was not enough for her to destroy them, she had to soil them too. —
Emile Zola
Color is an
inborn
gift, but appreciation of value is merely training of the eye, which everyone ought to be able to acquire. —
John Singer Sargent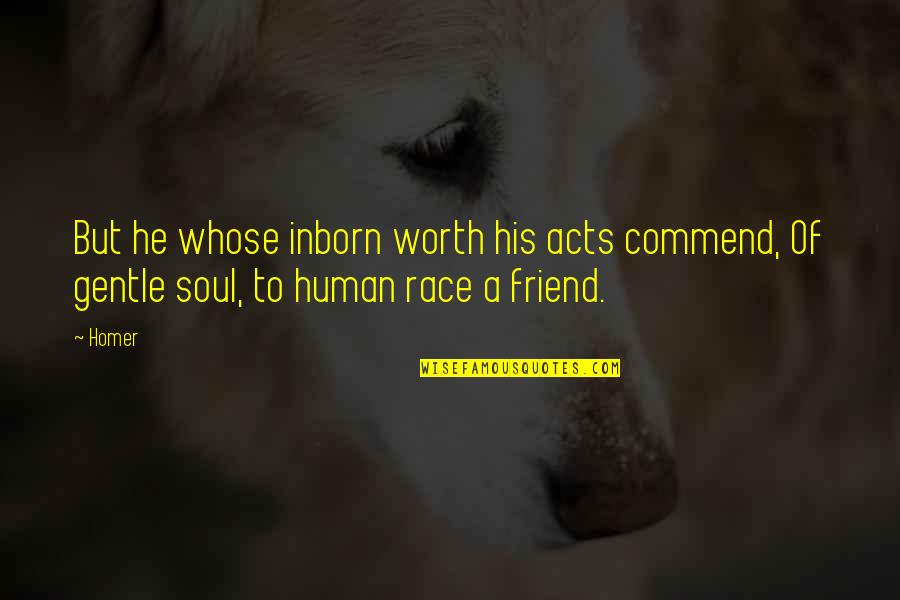 But he whose
inborn
worth his acts commend, Of gentle soul, to human race a friend. —
Homer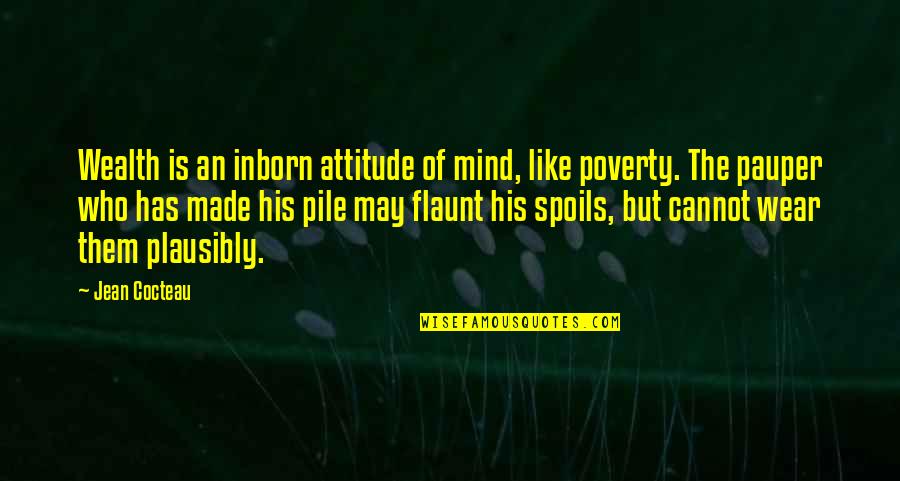 Wealth is an
inborn
attitude of mind, like poverty. The pauper who has made his pile may flaunt his spoils, but cannot wear them plausibly. —
Jean Cocteau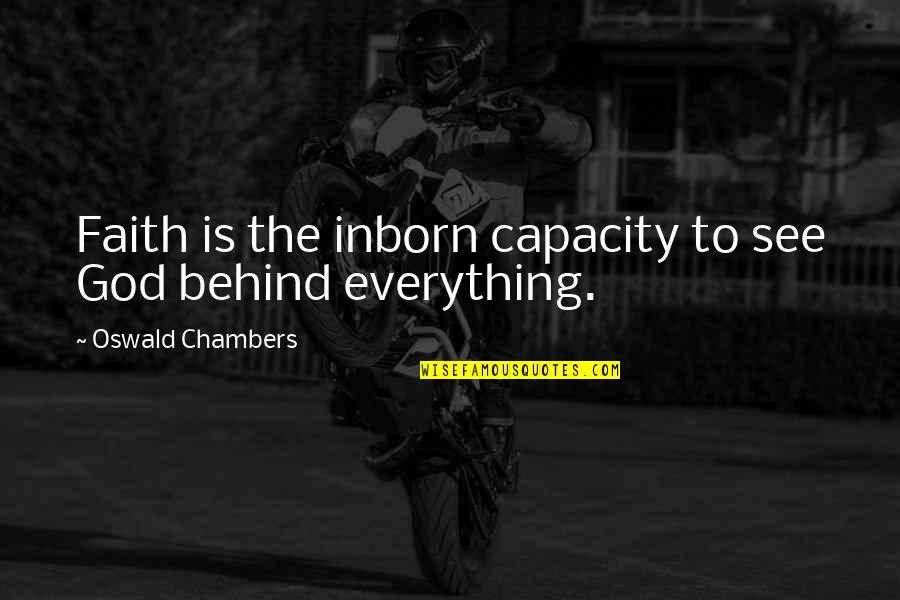 Faith is the
inborn
capacity to see God behind everything. —
Oswald Chambers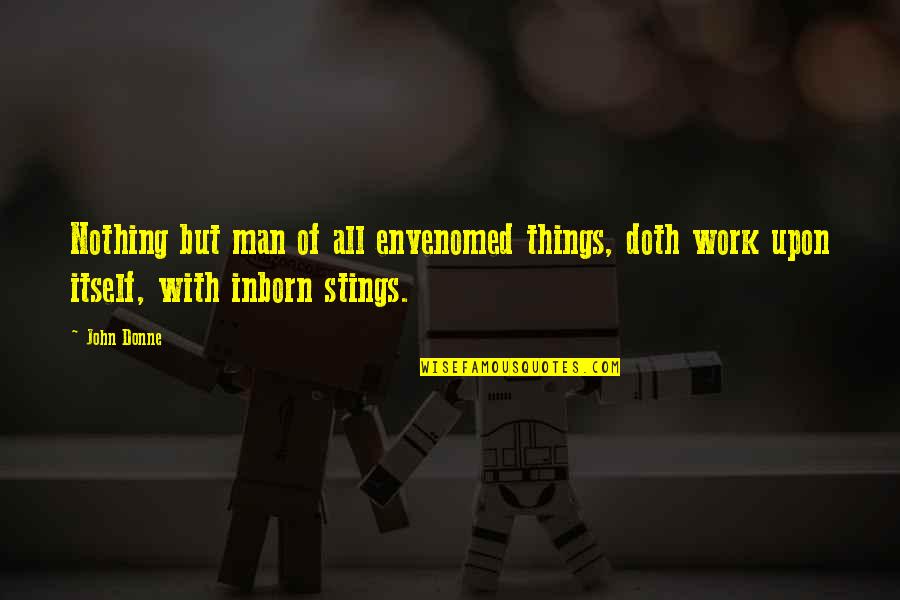 Nothing but man of all envenomed things, doth work upon itself, with
inborn
stings. —
John Donne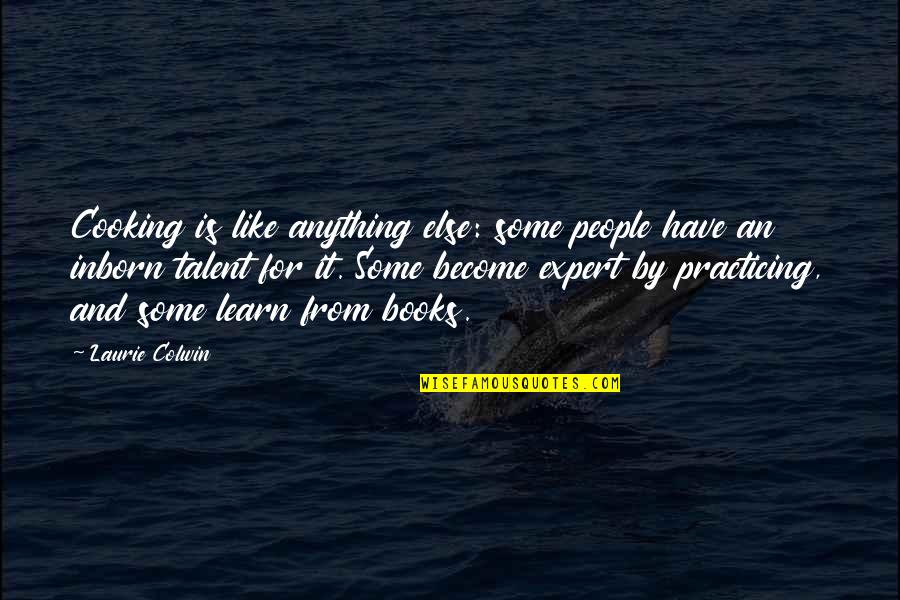 Cooking is like anything else: some people have an
inborn
talent for it. Some become expert by practicing, and some learn from books. —
Laurie Colwin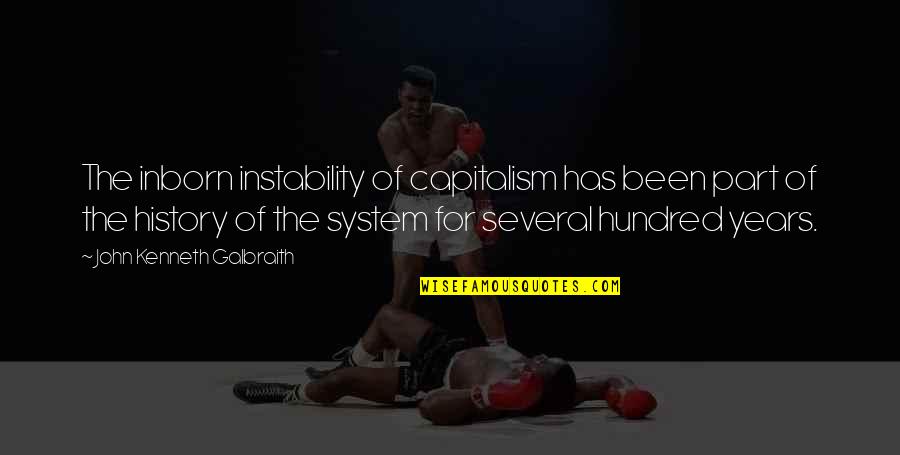 The
inborn
instability of capitalism has been part of the history of the system for several hundred years. —
John Kenneth Galbraith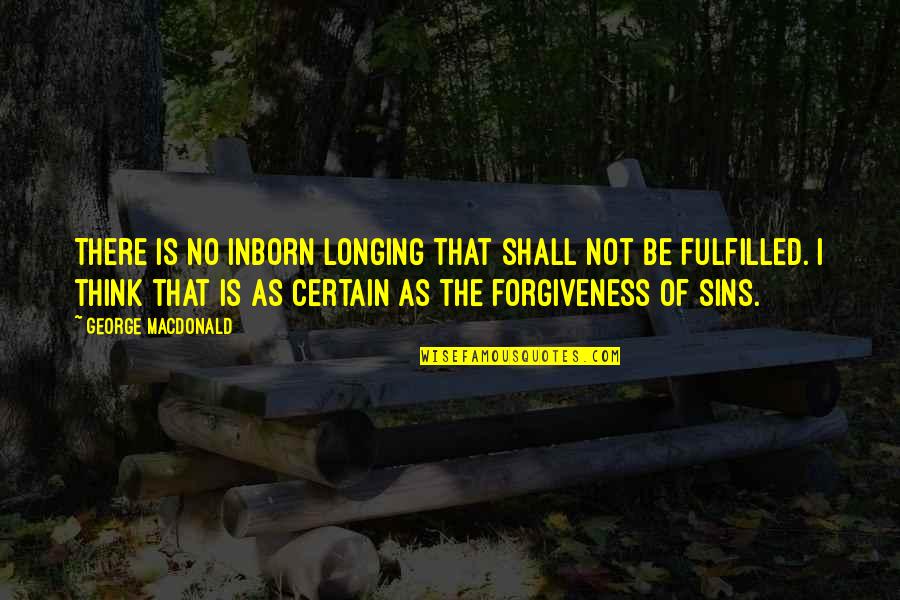 There is no
inborn
longing that shall not be fulfilled. I think that is as certain as the forgiveness of sins. —
George MacDonald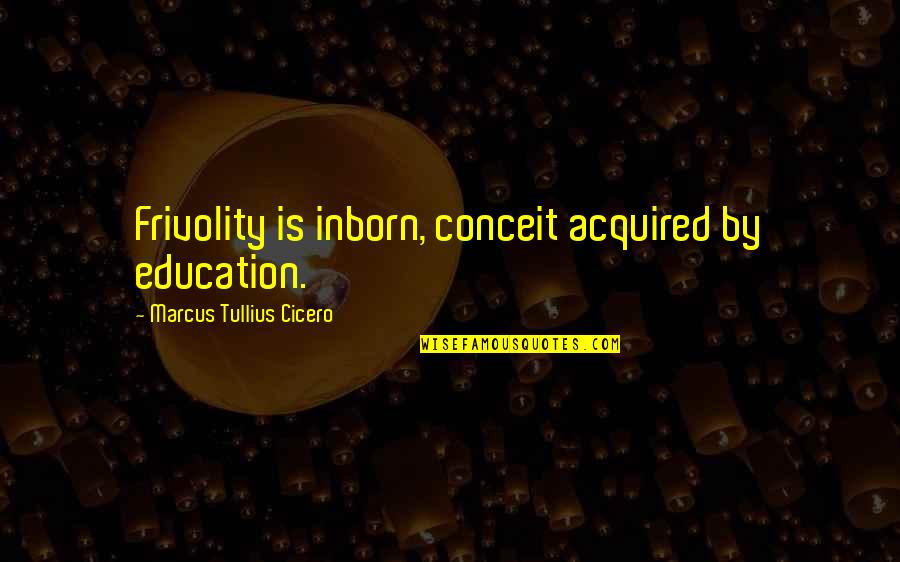 Frivolity is
inborn
, conceit acquired by education. —
Marcus Tullius Cicero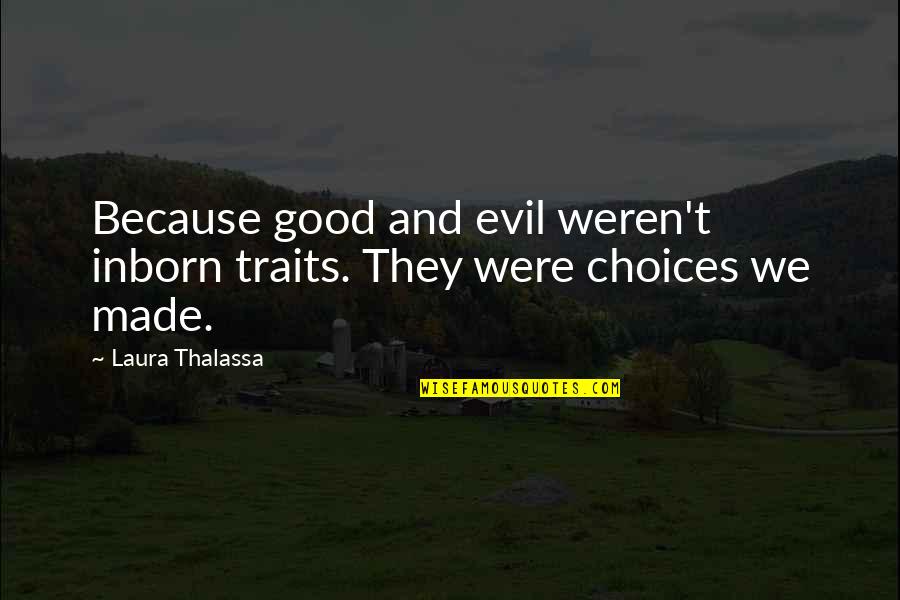 Because good and evil weren't
inborn
traits. They were choices we made. —
Laura Thalassa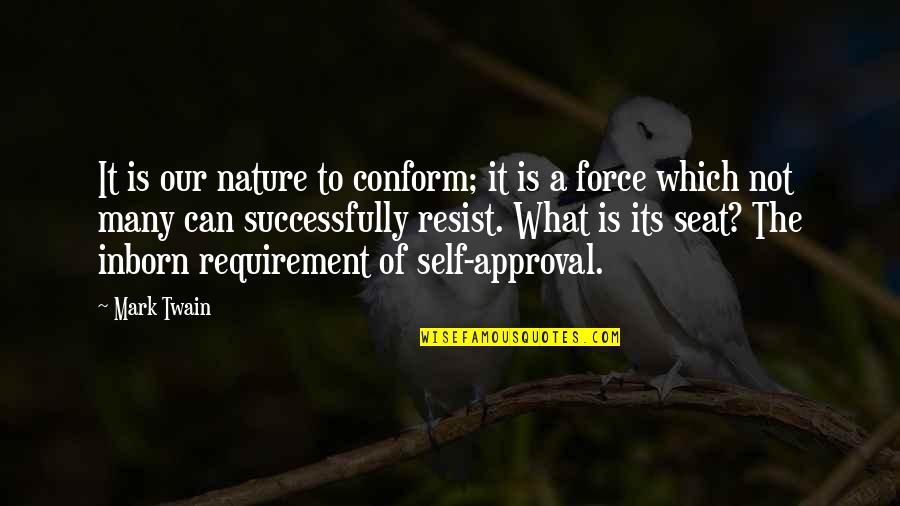 It is our nature to conform; it is a force which not many can successfully resist. What is its seat? The
inborn
requirement of self-approval. —
Mark Twain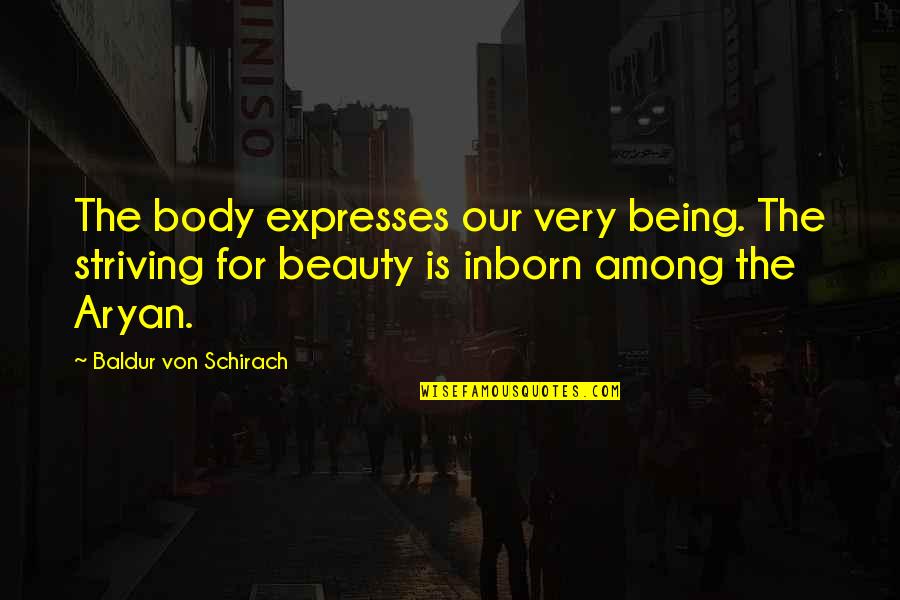 The body expresses our very being. The striving for beauty is
inborn
among the Aryan. —
Baldur Von Schirach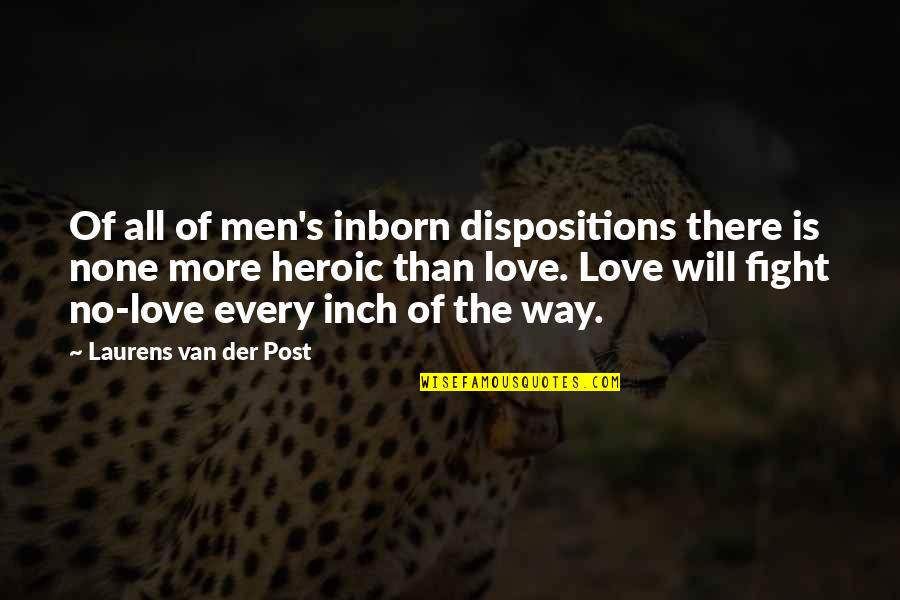 Of all of men's
inborn
dispositions there is none more heroic than love. Love will fight no-love every inch of the way. —
Laurens Van Der Post
Mindfulness is an
inborn
trait, a birthright. It is, one could argue, what makes us human. —
Dan Harris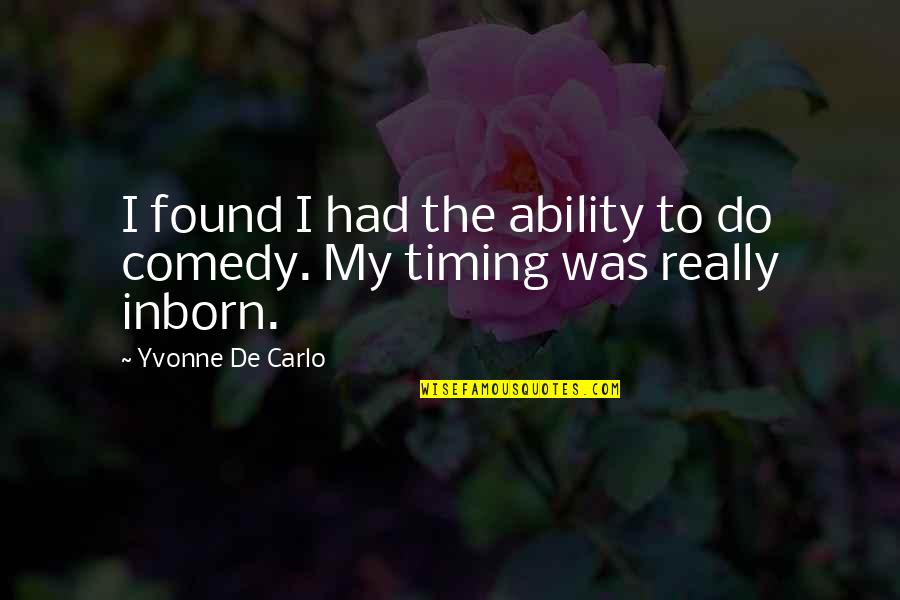 I found I had the ability to do comedy. My timing was really
inborn
. —
Yvonne De Carlo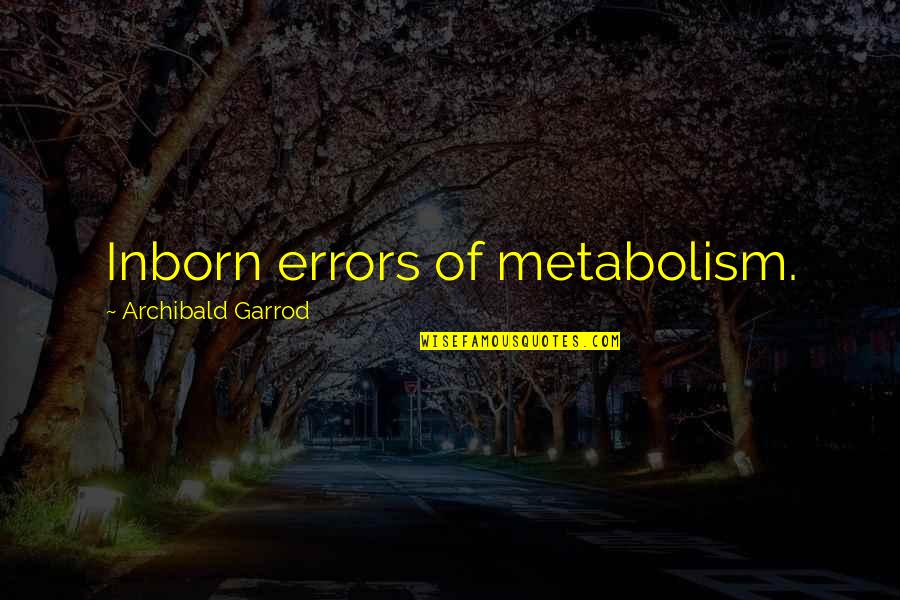 Inborn
errors of metabolism. —
Archibald Garrod
Good style happens in one of two ways: the writer either has an
inborn
talent or is willing to work herself to death to get it. —
Haruki Murakami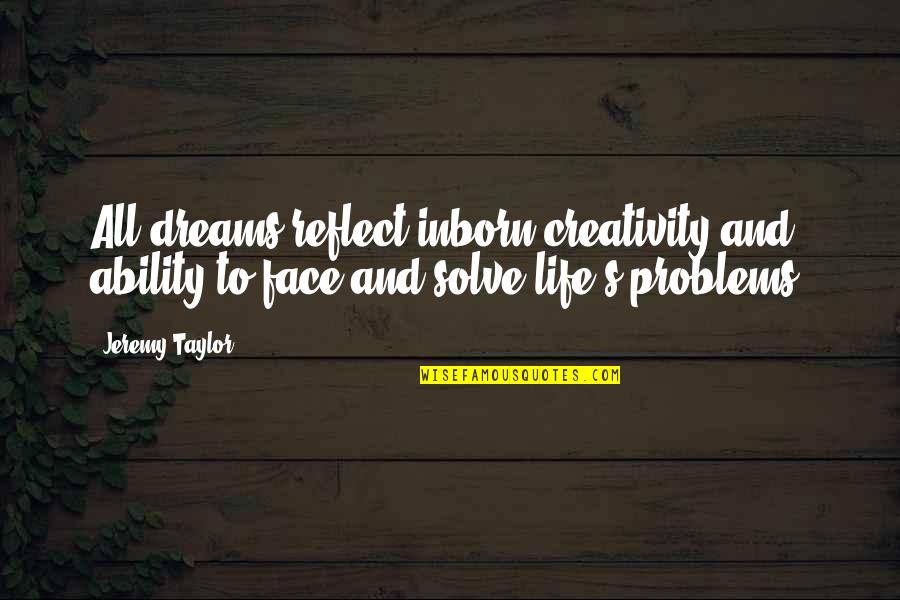 All dreams reflect
inborn
creativity and ability to face and solve life's problems. —
Jeremy Taylor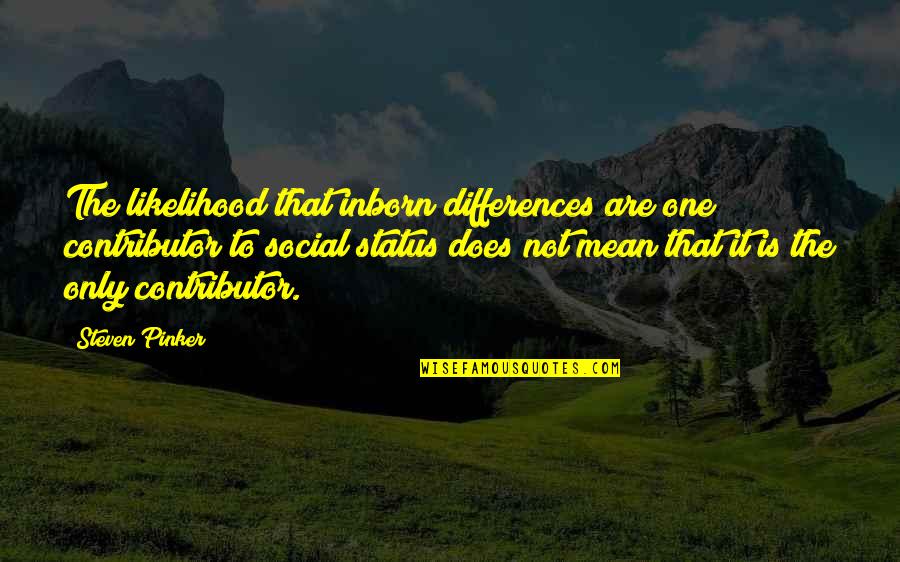 The likelihood that
inborn
differences are one contributor to social status does not mean that it is the only contributor. —
Steven Pinker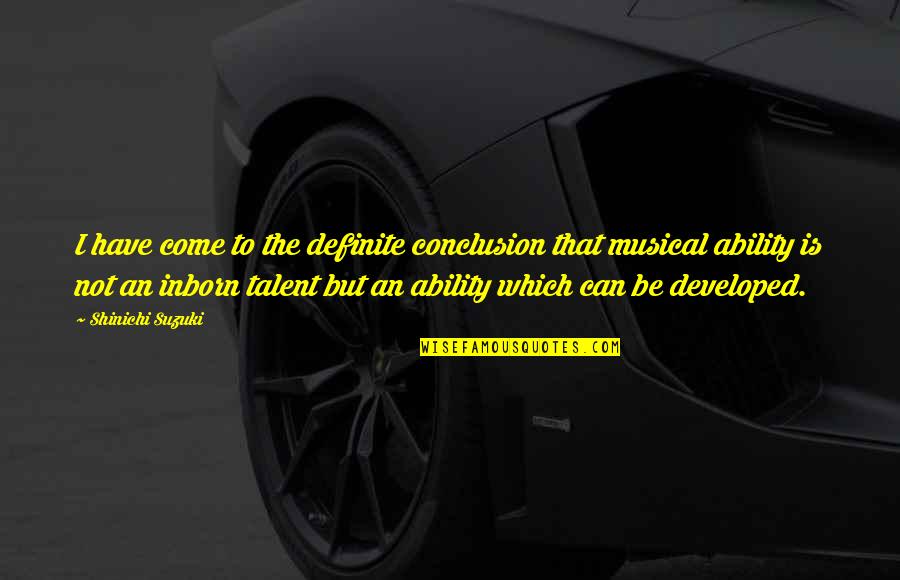 I have come to the definite conclusion that musical ability is not an
inborn
talent but an ability which can be developed. —
Shinichi Suzuki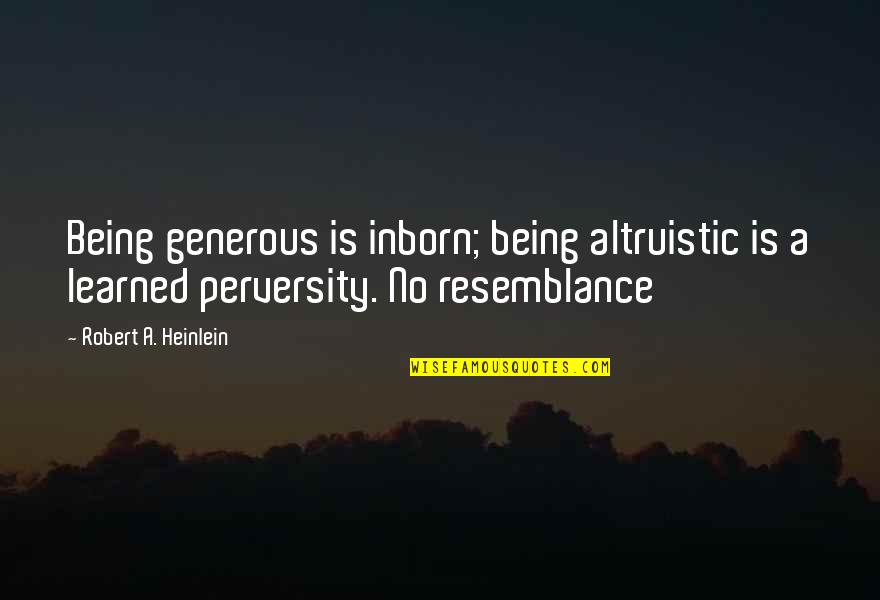 Being generous is
inborn
; being altruistic is a learned perversity. No resemblance
—
Robert A. Heinlein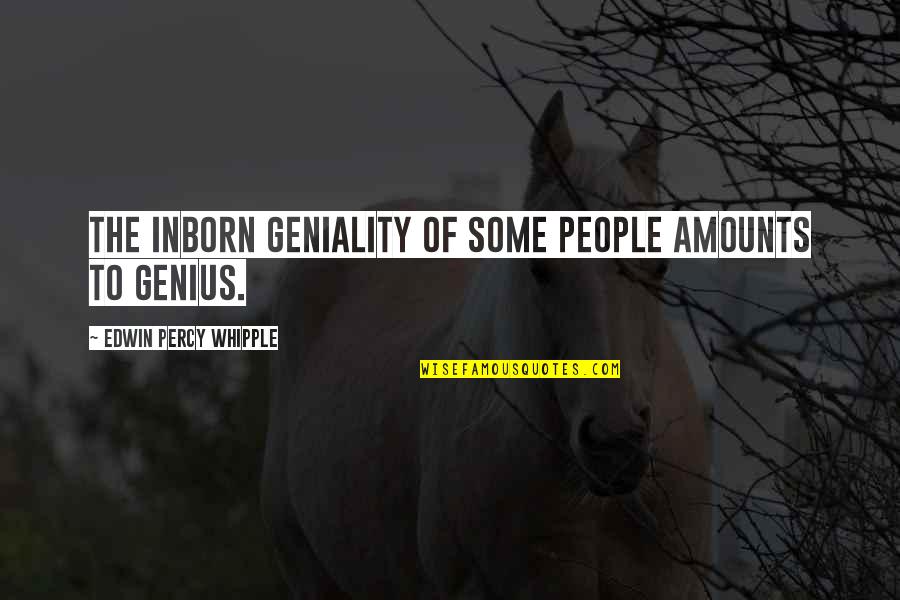 The
inborn
geniality of some people amounts to genius. —
Edwin Percy Whipple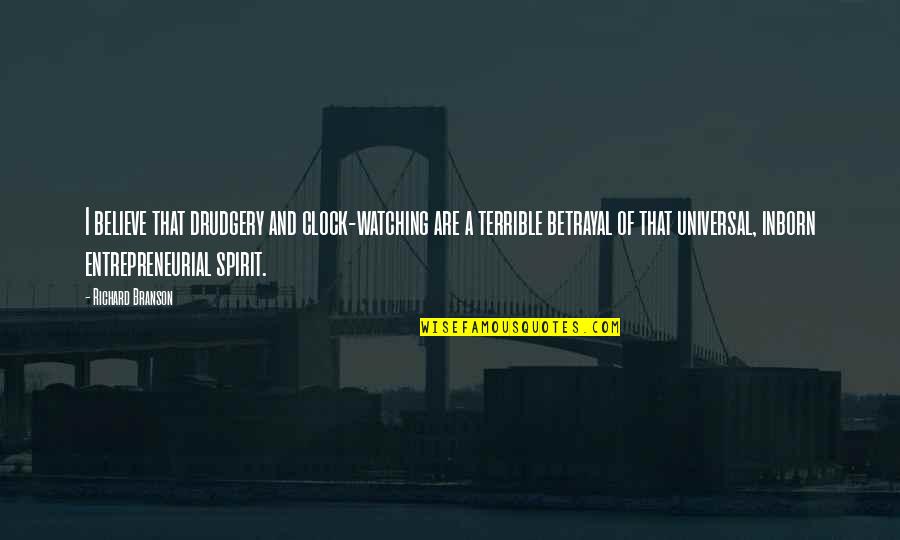 I believe that drudgery and clock-watching are a terrible betrayal of that universal,
inborn
entrepreneurial spirit. —
Richard Branson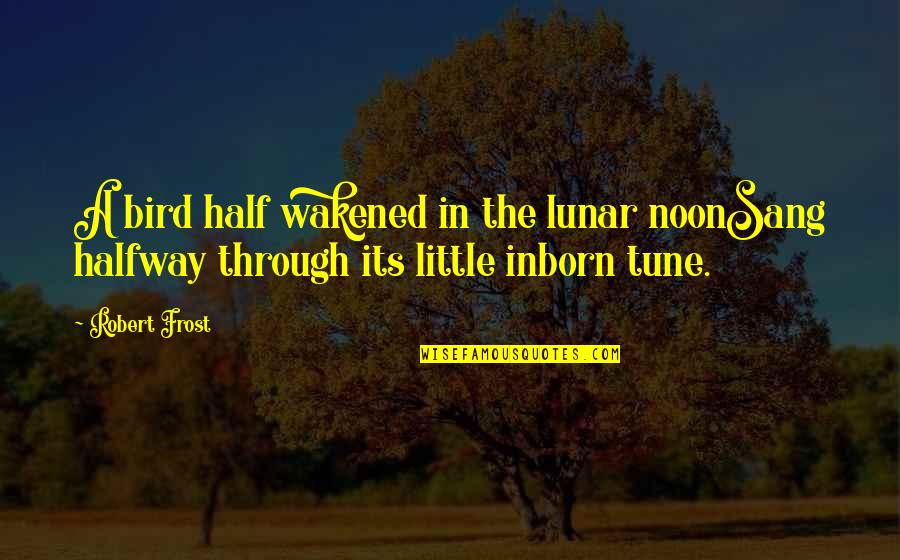 A bird half wakened in the lunar noon
Sang halfway through its little
inborn
tune. —
Robert Frost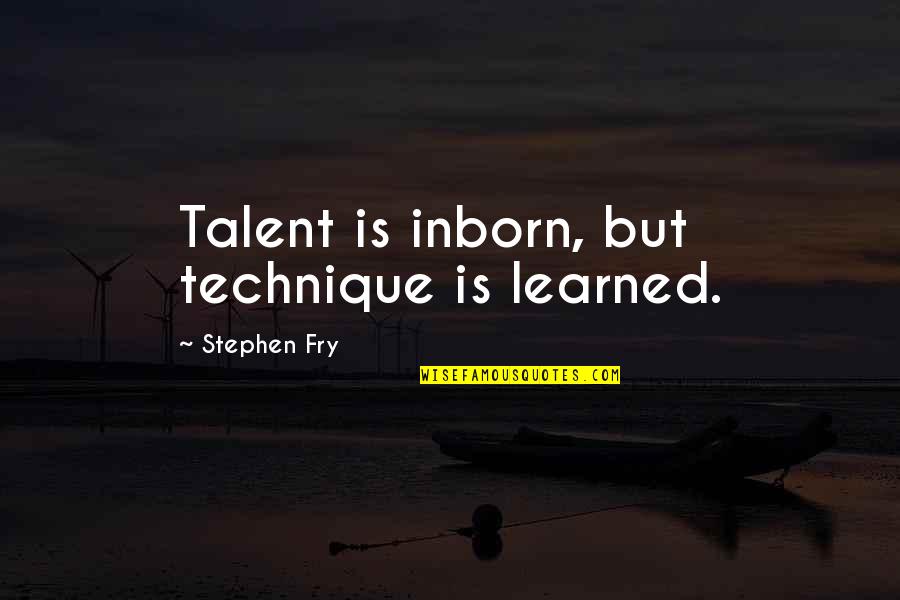 Talent is
inborn
, but technique is learned. —
Stephen Fry