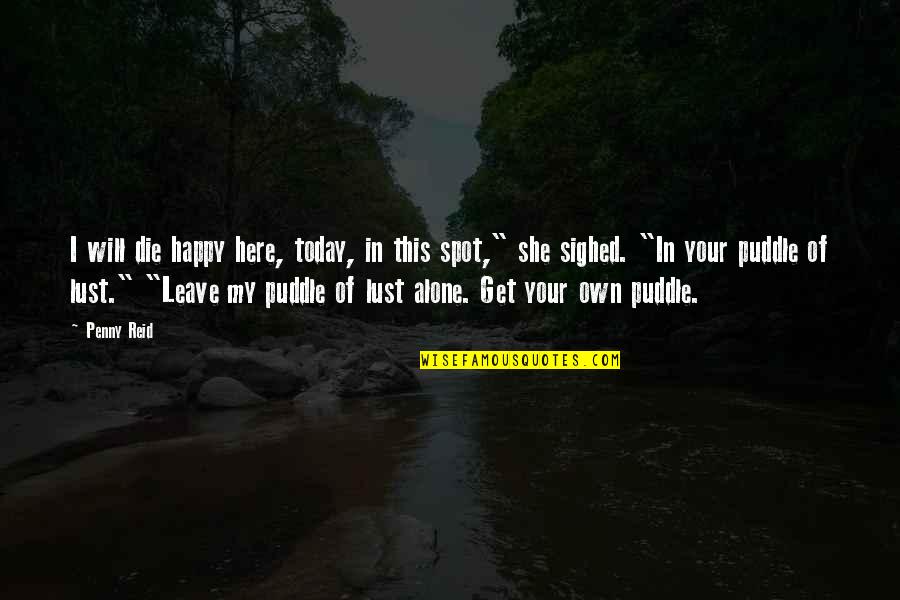 I will die happy here, today, in this spot," she sighed. "In your puddle of lust." "Leave my puddle of lust alone. Get your own puddle.
—
Penny Reid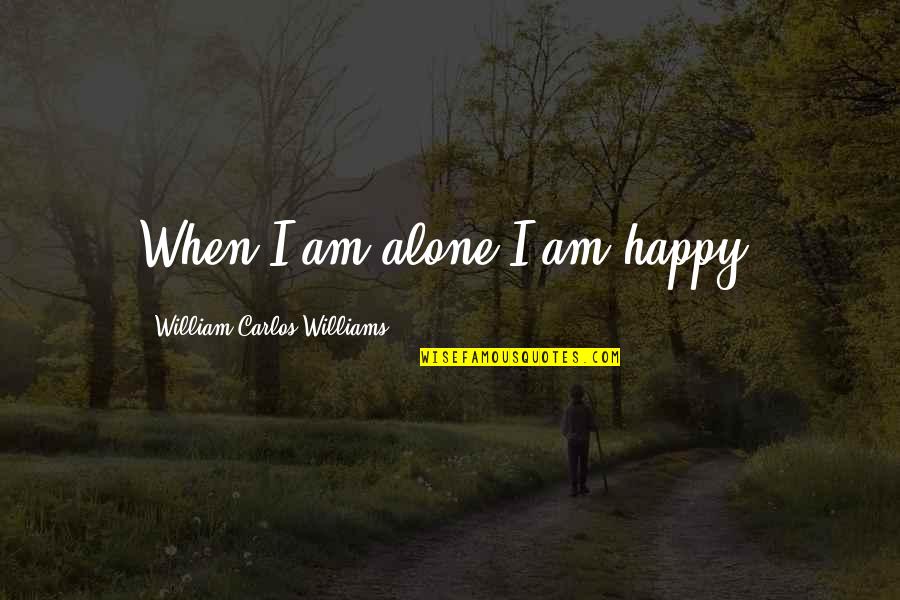 When I am alone I am happy.
—
William Carlos Williams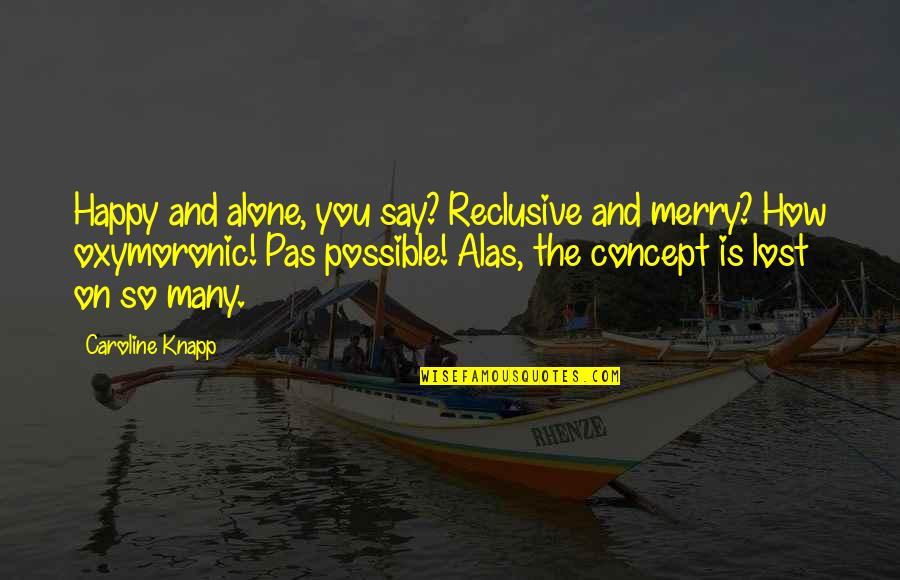 Happy and alone, you say? Reclusive and merry? How oxymoronic! Pas possible! Alas, the concept is lost on so many.
—
Caroline Knapp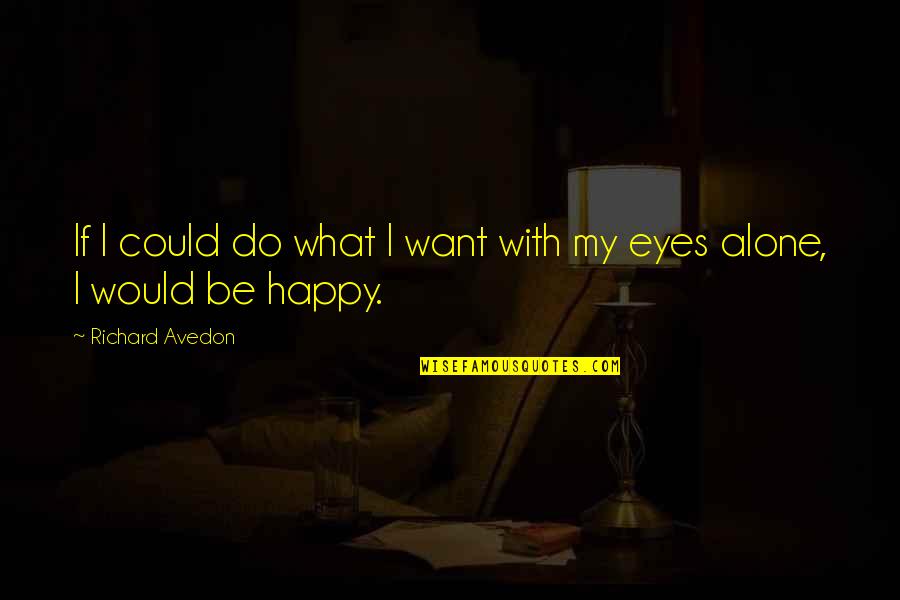 If I could do what I want with my eyes alone, I would be happy.
—
Richard Avedon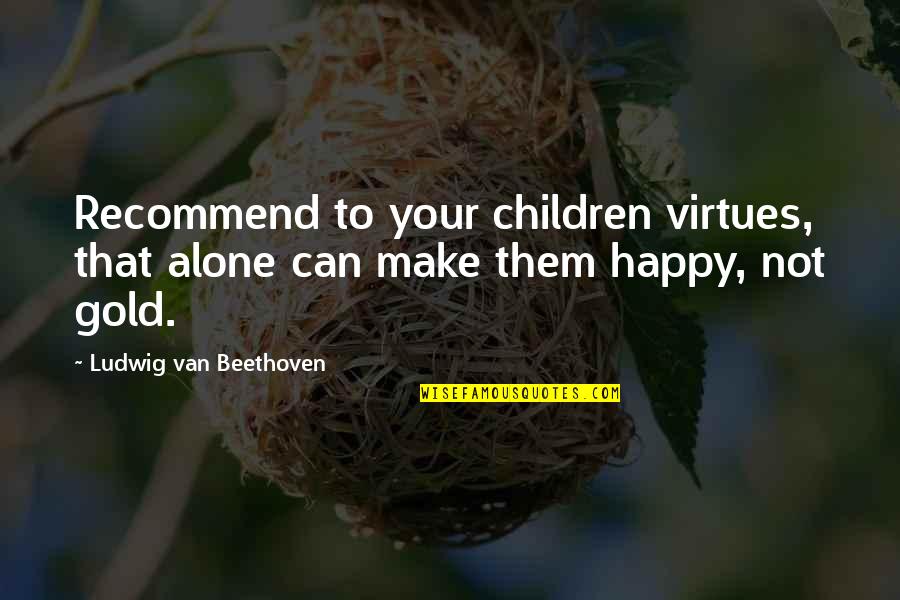 Recommend to your children virtues, that alone can make them happy, not gold.
—
Ludwig Van Beethoven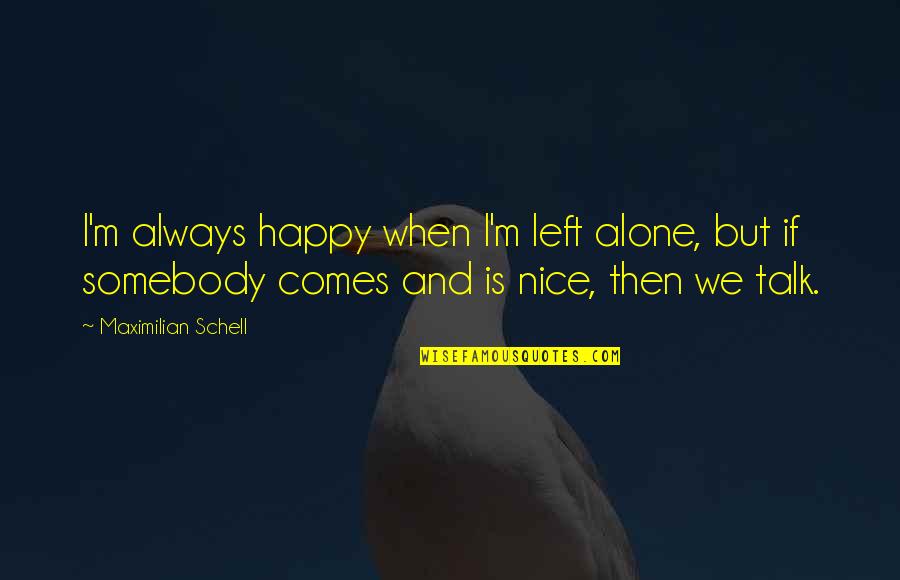 I'm always happy when I'm left alone, but if somebody comes and is nice, then we talk.
—
Maximilian Schell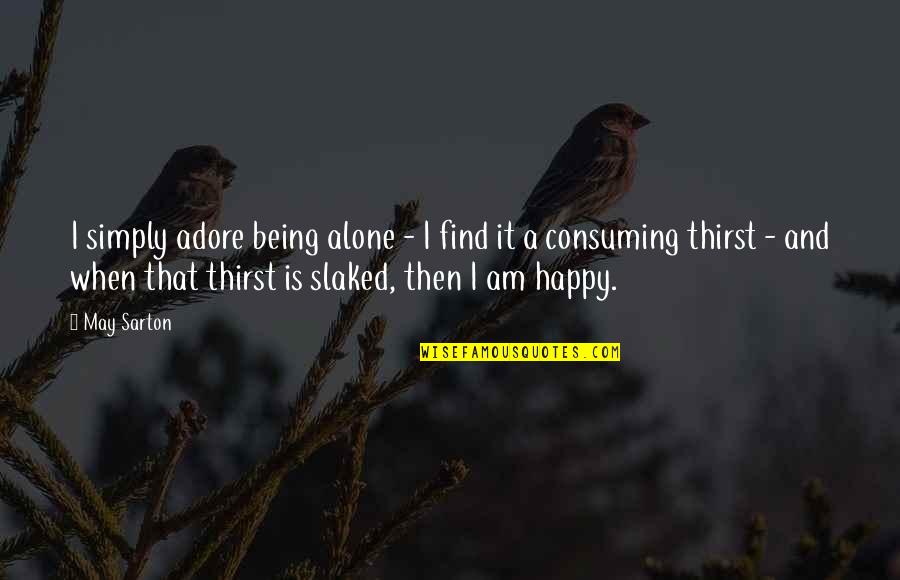 I simply adore being alone - I find it a consuming thirst - and when that thirst is slaked, then I am happy.
—
May Sarton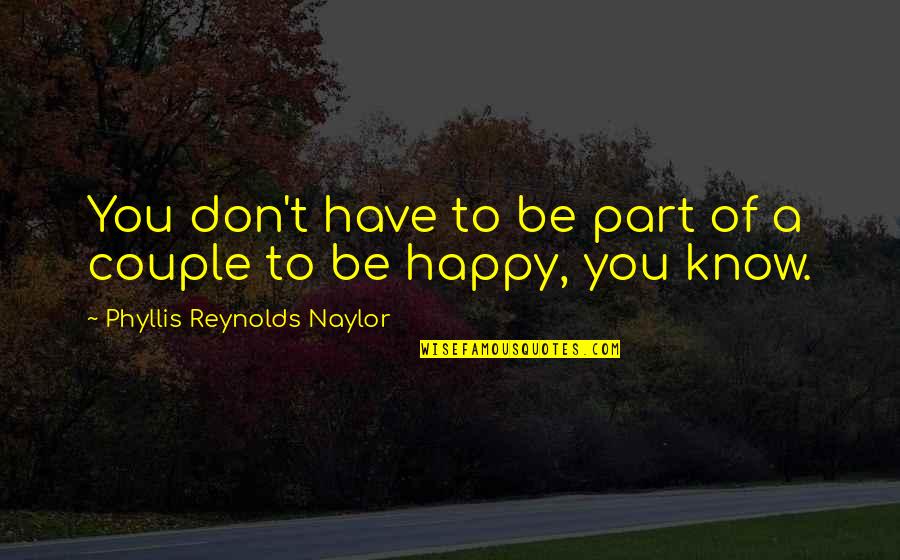 You don't have to be part of a couple to be happy, you know.
—
Phyllis Reynolds Naylor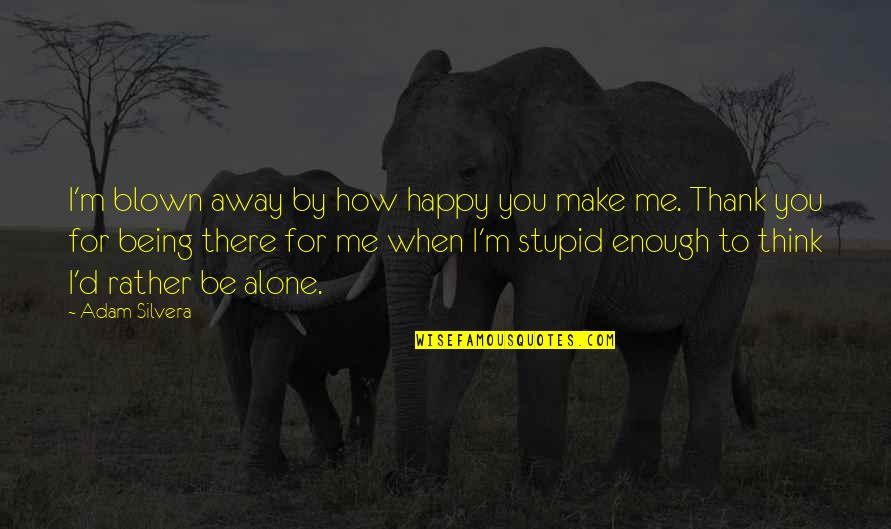 I'm blown away by how happy you make me. Thank you for being there for me when I'm stupid enough to think I'd rather be alone.
—
Adam Silvera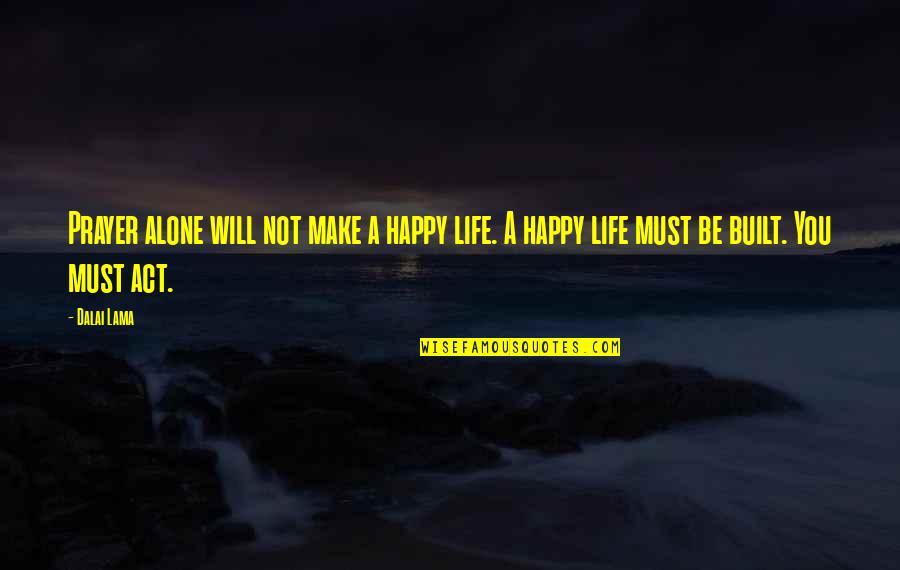 Prayer alone will not make a happy life. A happy life must be built. You must act. —
Dalai Lama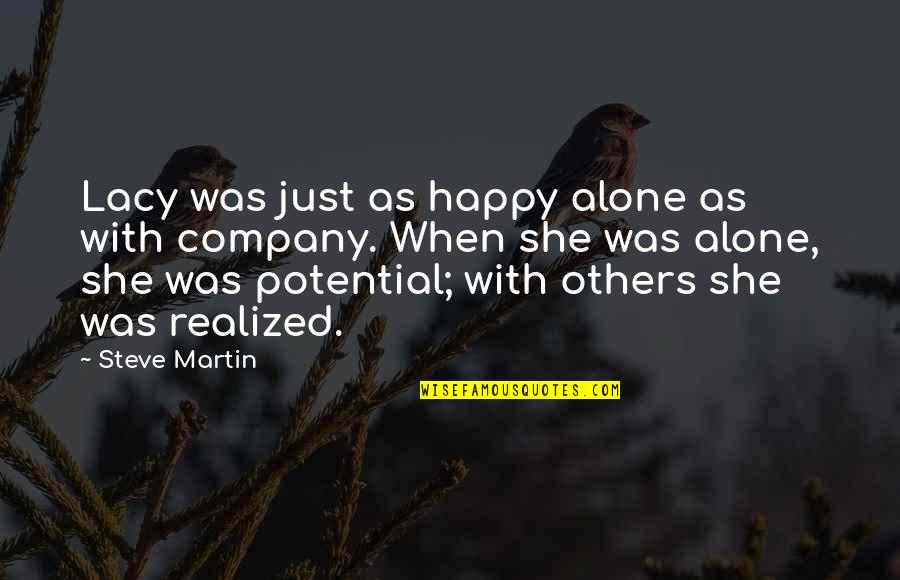 Lacy was just as happy alone as with company. When she was alone, she was potential; with others she was realized. —
Steve Martin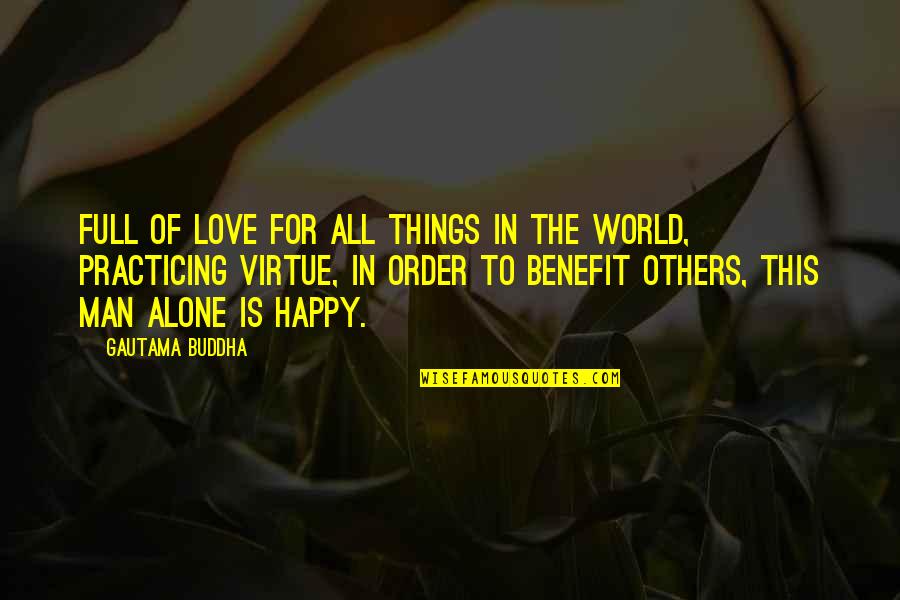 Full of love for all things in the world, practicing virtue, in order to benefit others, this man alone is happy. —
Gautama Buddha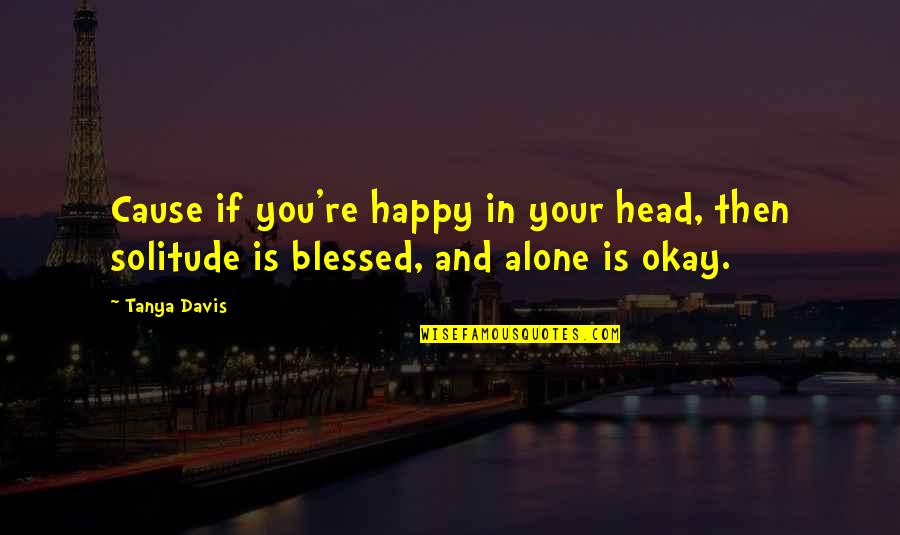 Cause if you're happy in your head, then solitude is blessed, and alone is okay. —
Tanya Davis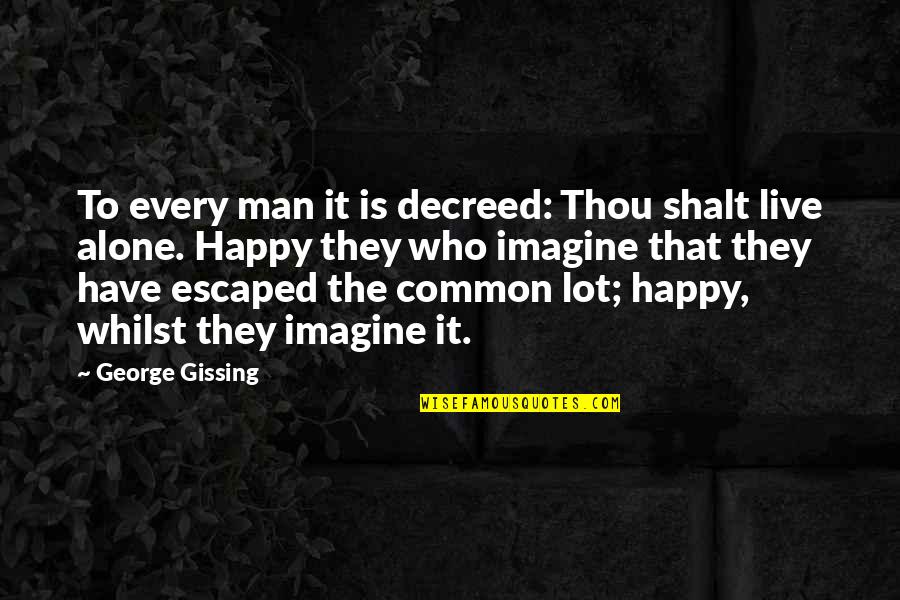 To every man it is decreed: Thou shalt live alone. Happy they who imagine that they have escaped the common lot; happy, whilst they imagine it. —
George Gissing
Trust your soul.
It alone knows what you are here to do in this lifetime and what will actually make you happy. —
Catherine Carrigan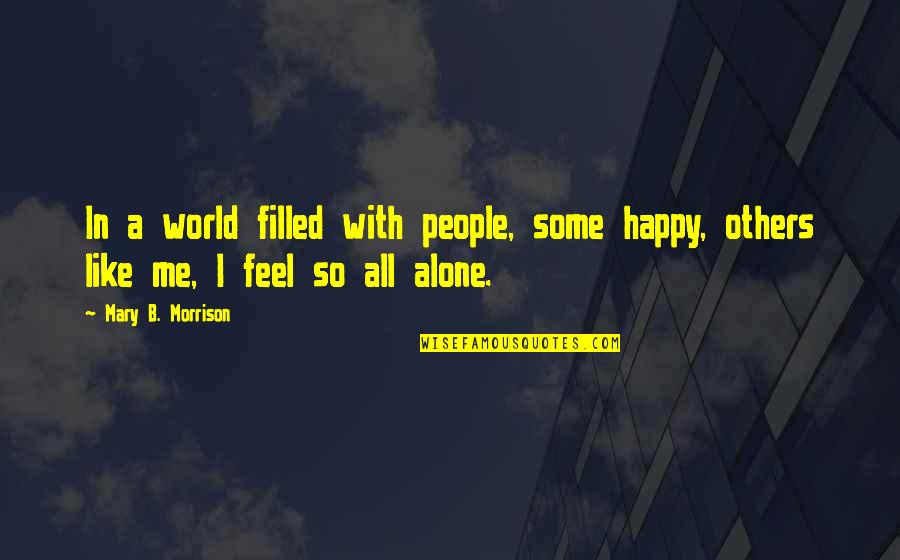 In a world filled with people, some happy, others like me, I feel so all alone. —
Mary B. Morrison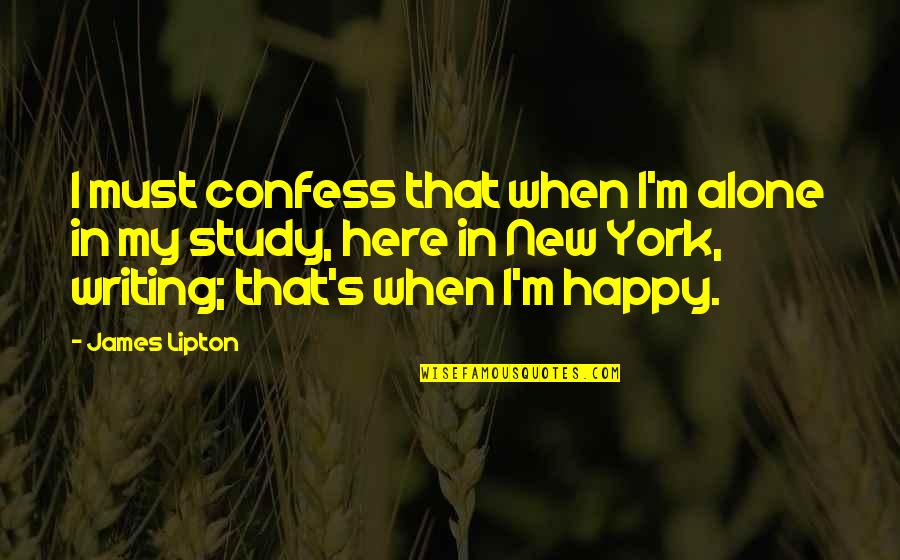 I must confess that when I'm alone in my study, here in New York, writing; that's when I'm happy. —
James Lipton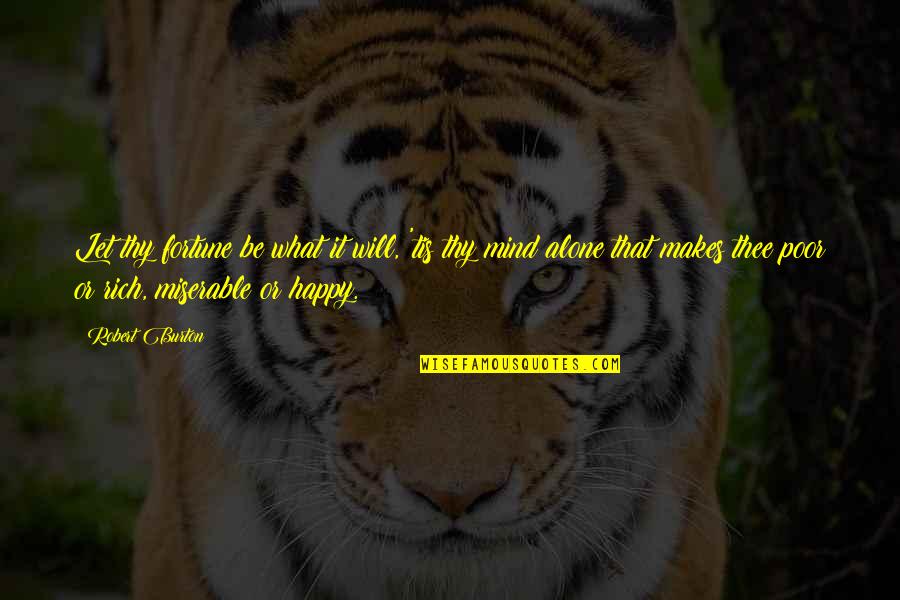 Let thy fortune be what it will, 'tis thy mind alone that makes thee poor or rich, miserable or happy. —
Robert Burton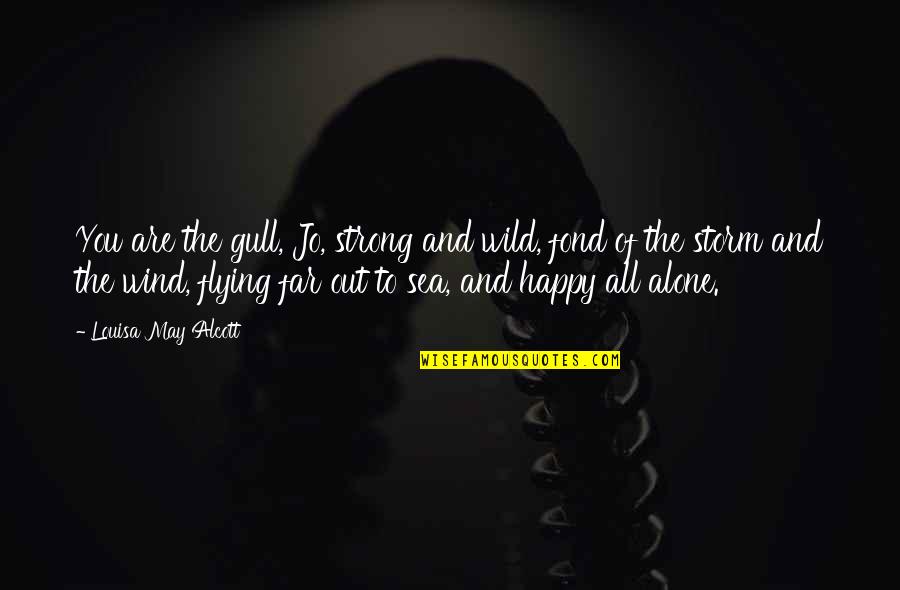 You are the gull, Jo, strong and wild, fond of the storm and the wind, flying far out to sea, and happy all alone. —
Louisa May Alcott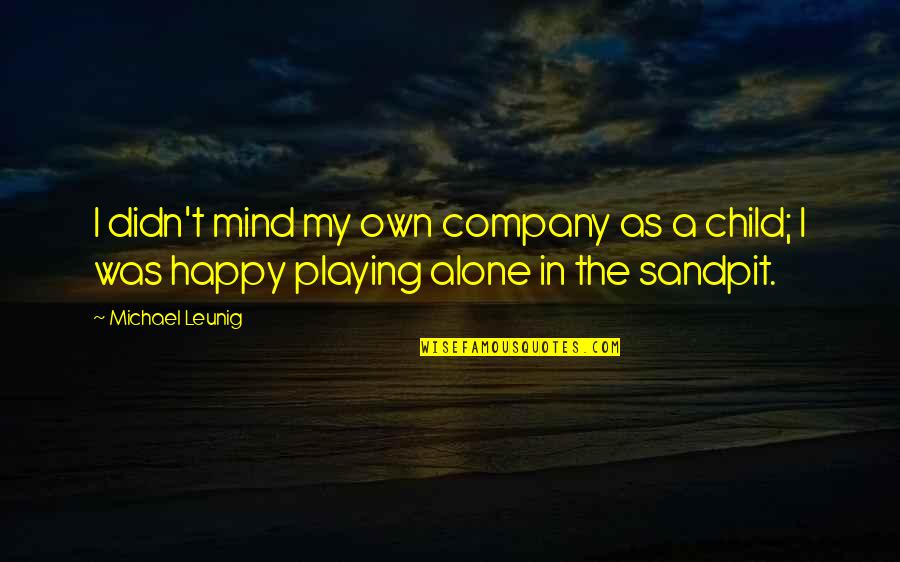 I didn't mind my own company as a child; I was happy playing alone in the sandpit. —
Michael Leunig
For she had not yet learned to know how rich she was in the blessings which alone can make life happy. —
Louisa May Alcott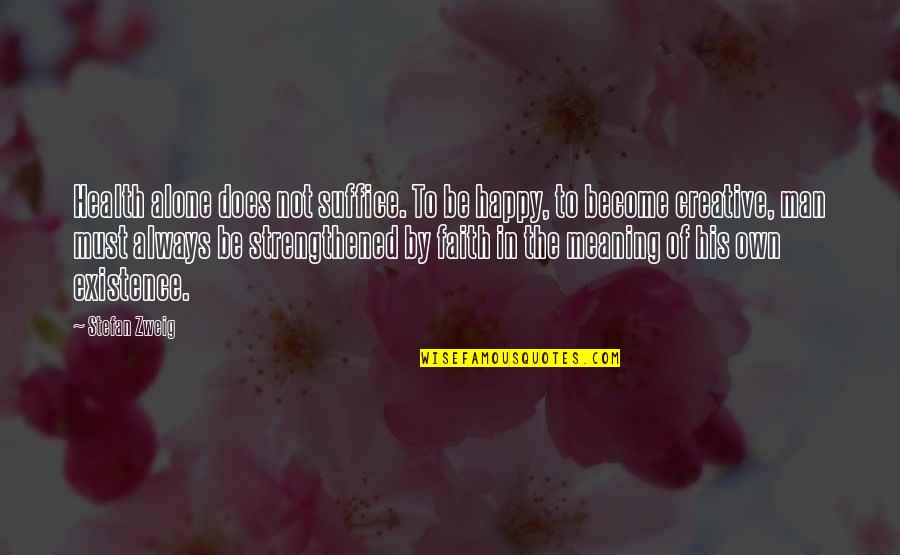 Health alone does not suffice. To be happy, to become creative, man must always be strengthened by faith in the meaning of his own existence. —
Stefan Zweig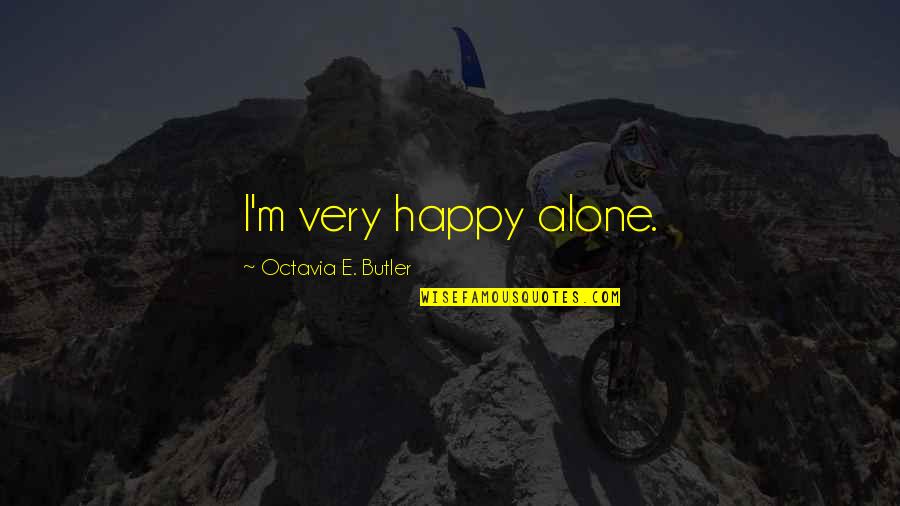 I'm very happy alone. —
Octavia E. Butler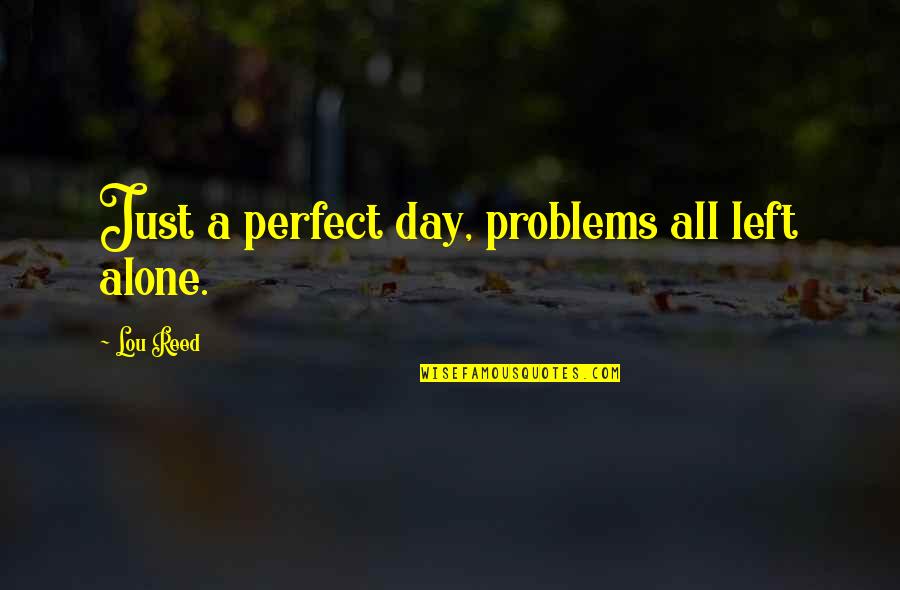 Just a perfect day, problems all left alone. —
Lou Reed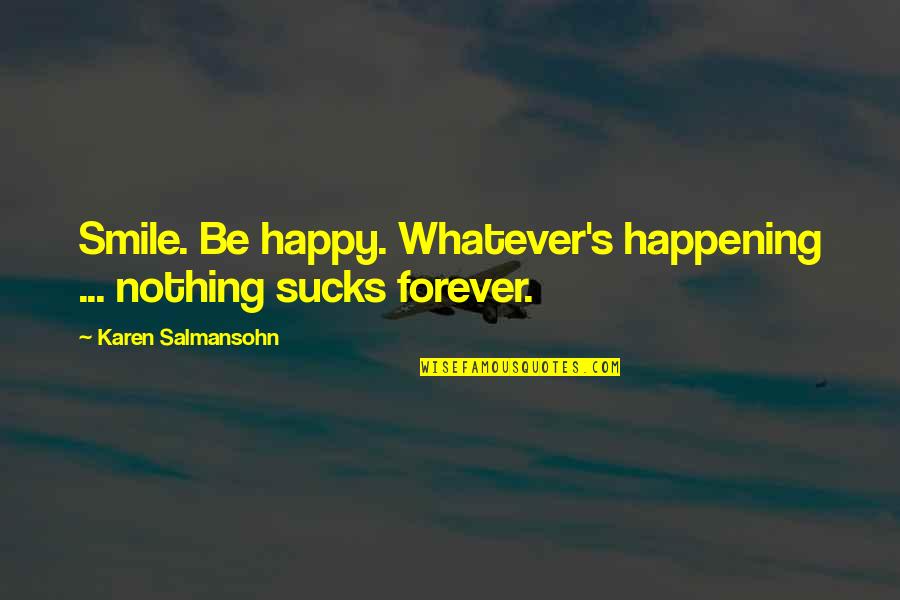 Smile. Be happy. Whatever's happening ... nothing sucks forever. —
Karen Salmansohn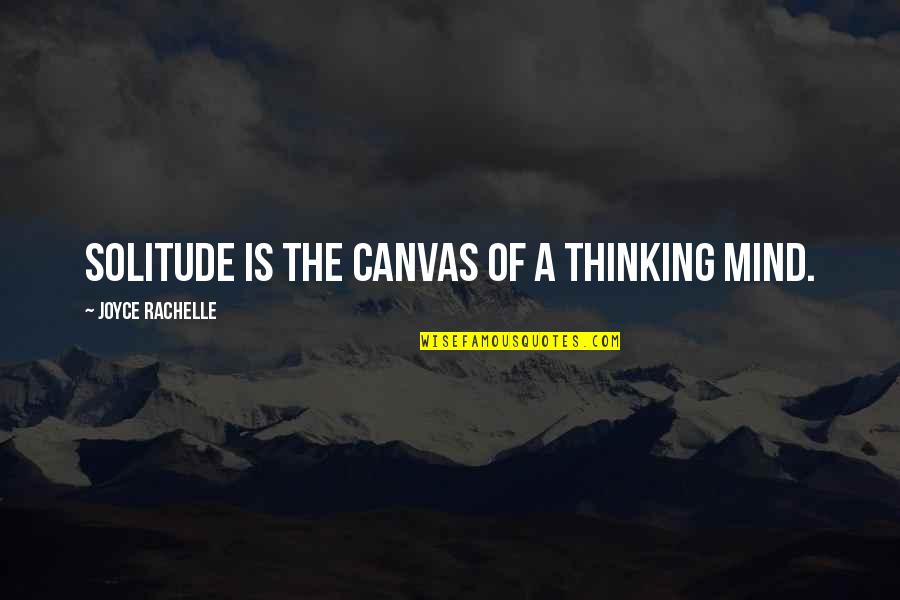 Solitude is the canvas of a thinking mind. —
Joyce Rachelle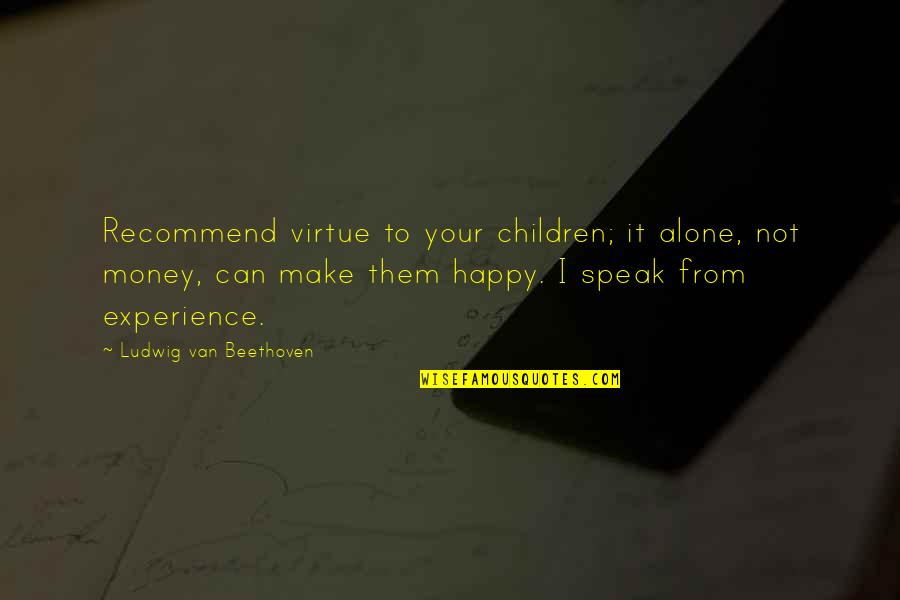 Recommend virtue to your children; it alone, not money, can make them happy. I speak from experience. —
Ludwig Van Beethoven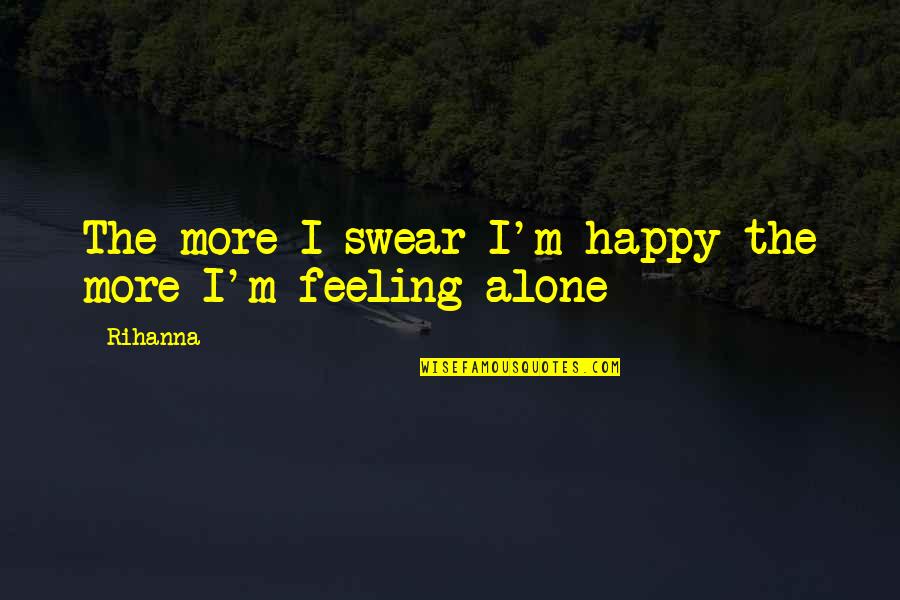 The more I swear I'm happy the more I'm feeling alone —
Rihanna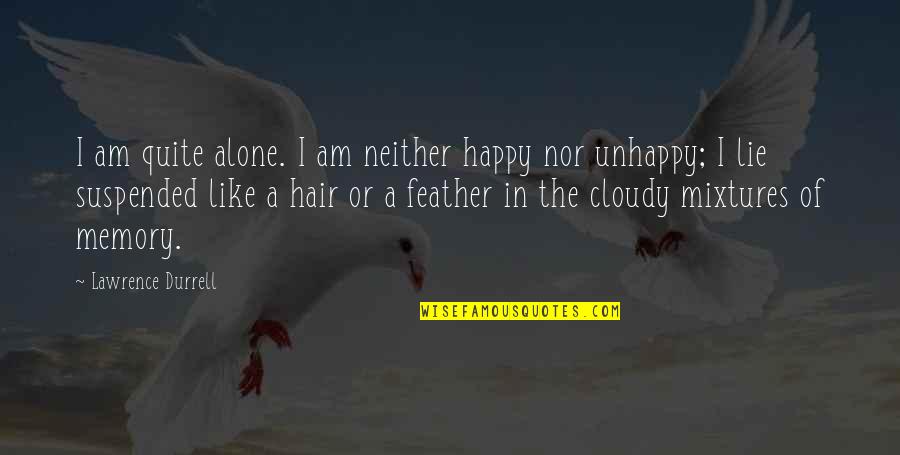 I am quite alone. I am neither happy nor unhappy; I lie suspended like a hair or a feather in the cloudy mixtures of memory. —
Lawrence Durrell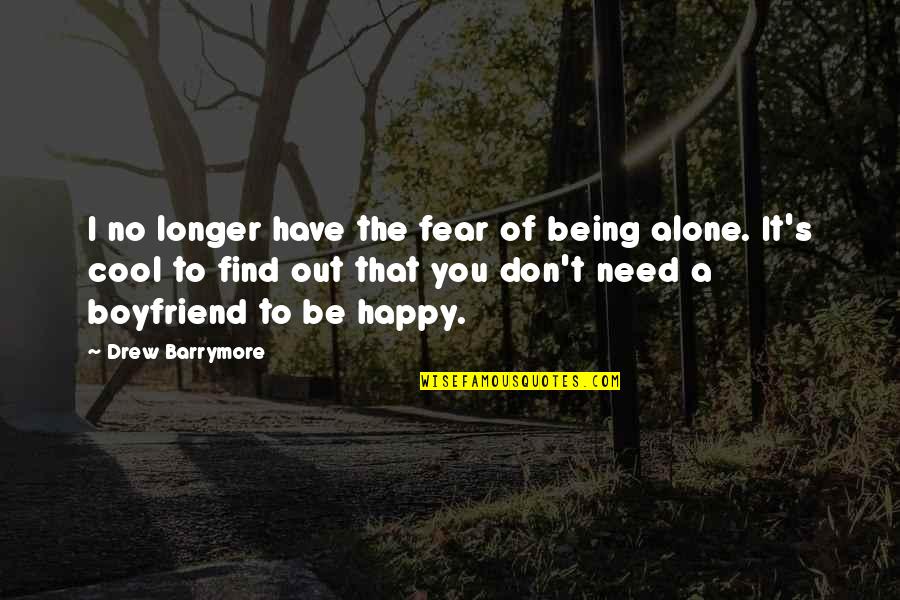 I no longer have the fear of being alone. It's cool to find out that you don't need a boyfriend to be happy. —
Drew Barrymore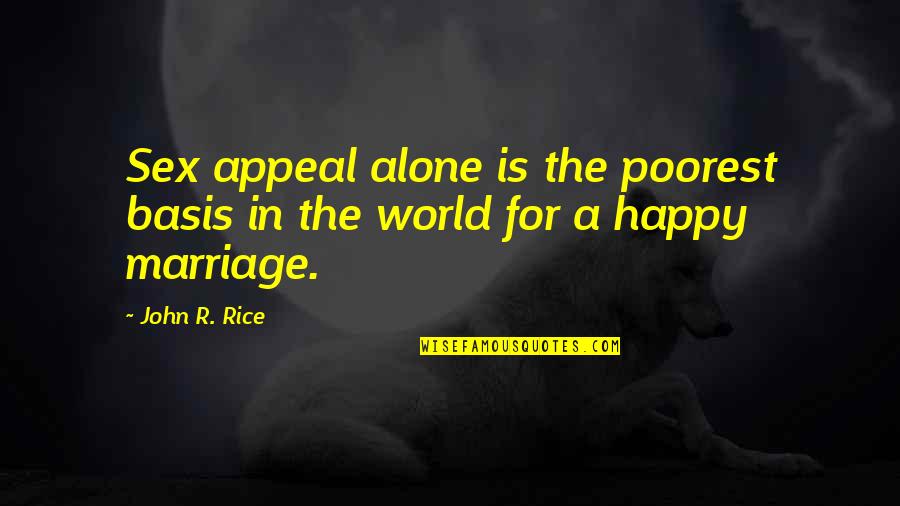 Sex appeal alone is the poorest basis in the world for a happy marriage. —
John R. Rice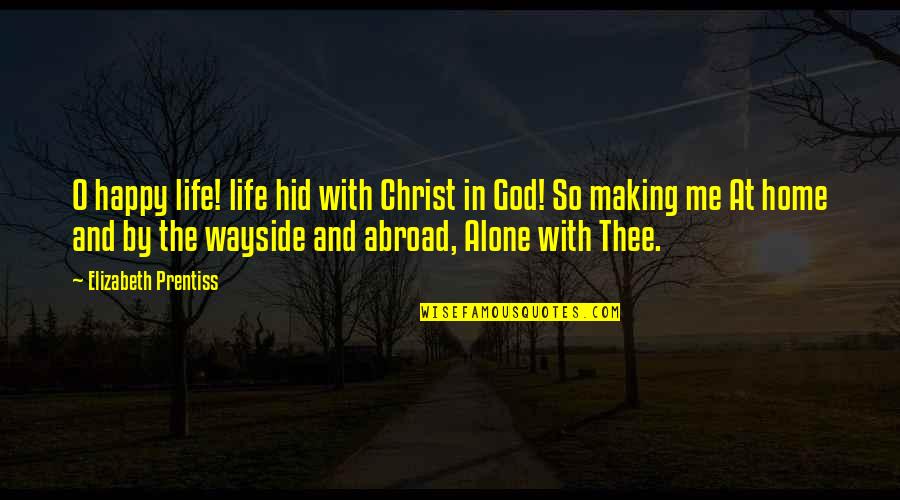 O happy life! life hid with Christ in God! So making me At home and by the wayside and abroad, Alone with Thee. —
Elizabeth Prentiss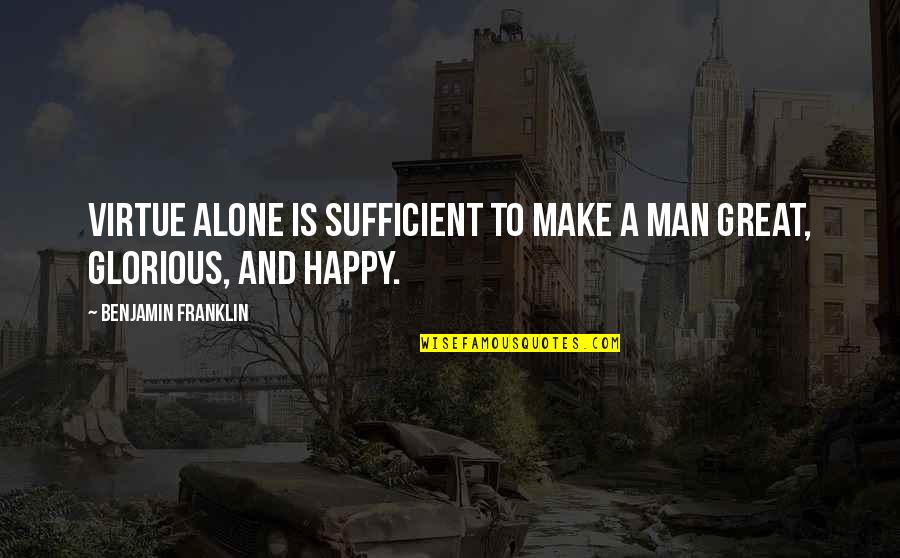 Virtue alone is sufficient to make a man great, glorious, and happy. —
Benjamin Franklin
Happy the man, and happy he alone, He who can call today his own: He who, secure within, can say, Tomorrow do thy worst, for I have lived today. —
John Dryden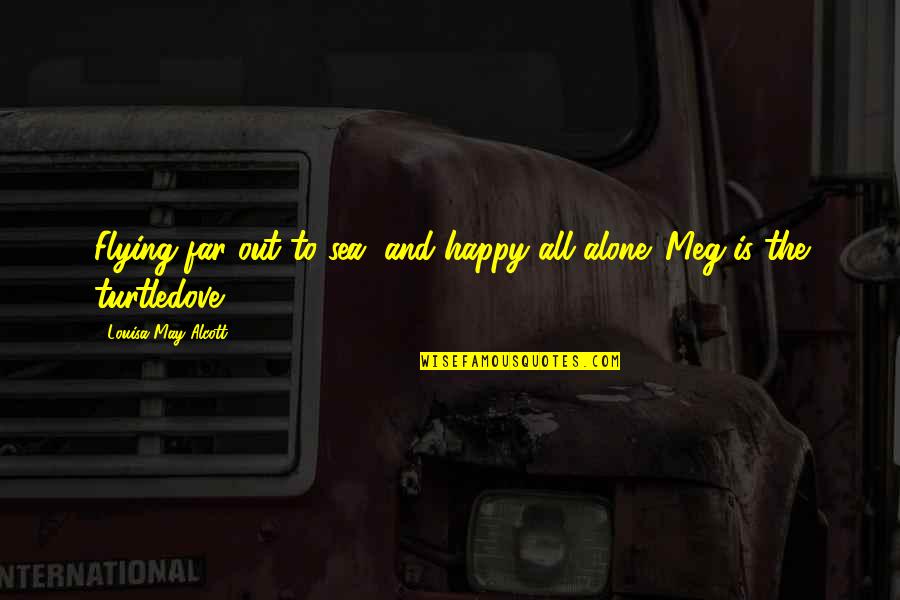 Flying far out to sea, and happy all alone. Meg is the turtledove, —
Louisa May Alcott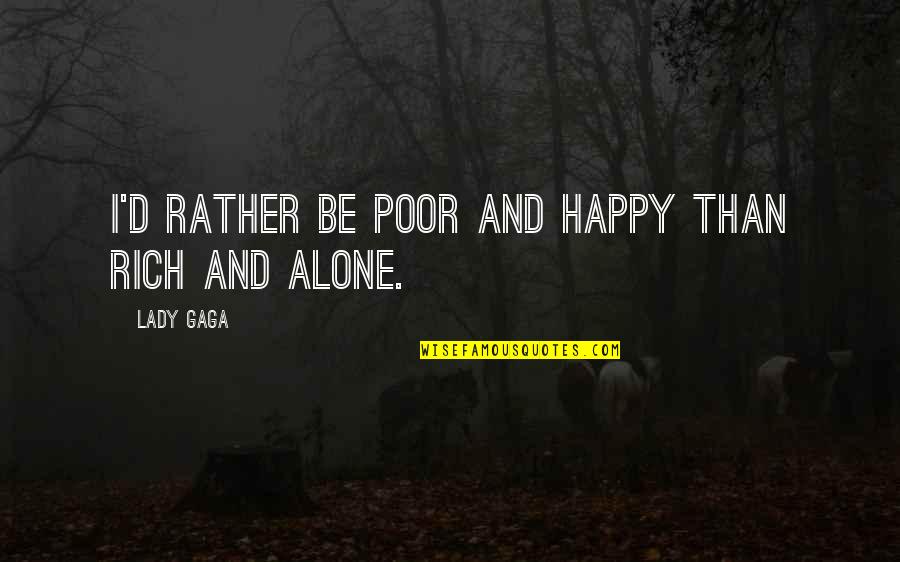 I'd rather be poor and happy than rich and alone. —
Lady Gaga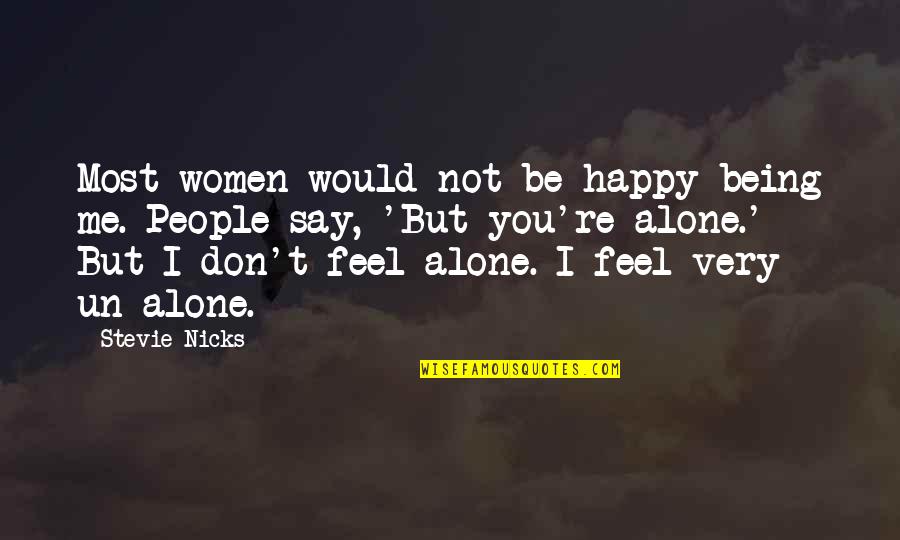 Most women would not be happy being me. People say, 'But you're alone.' But I don't feel alone. I feel very un-alone. —
Stevie Nicks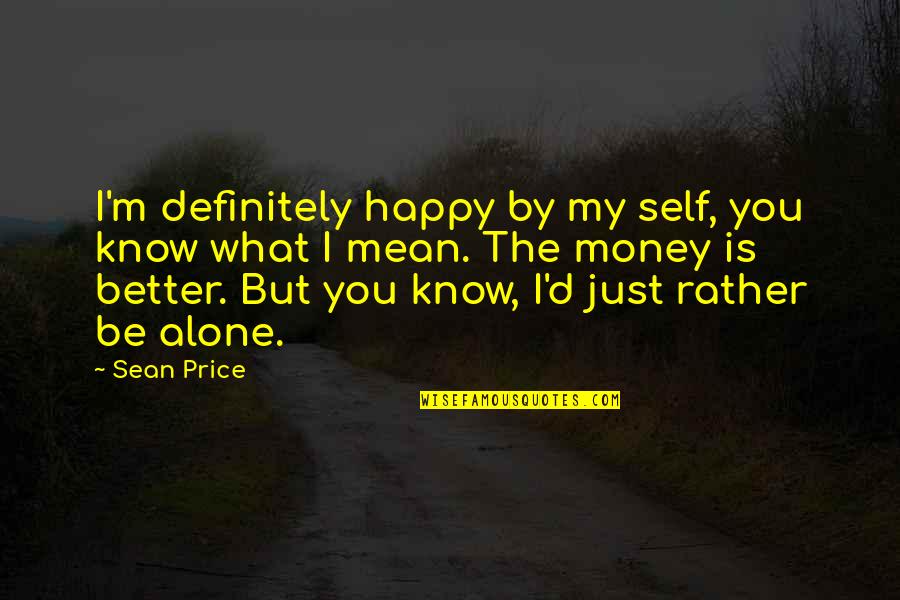 I'm definitely happy by my self, you know what I mean. The money is better. But you know, I'd just rather be alone. —
Sean Price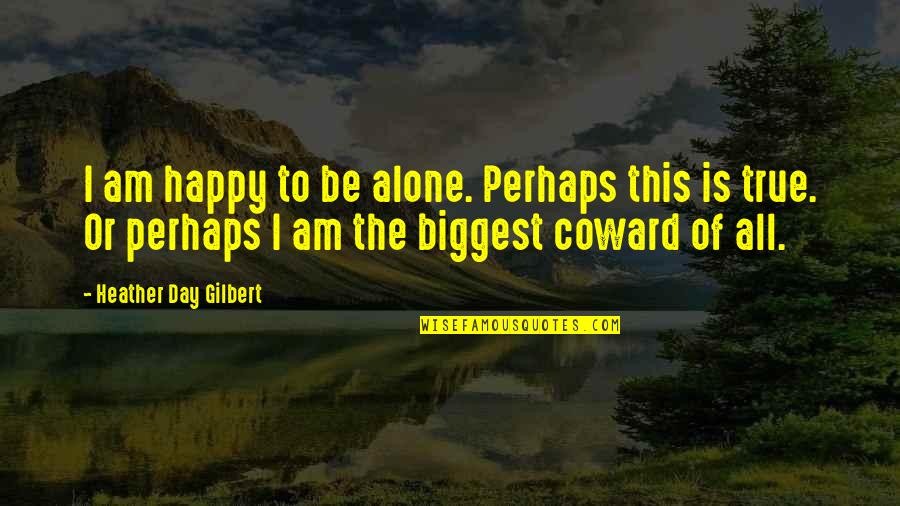 I am happy to be alone.
Perhaps this is true.
Or perhaps I am the biggest coward of all. —
Heather Day Gilbert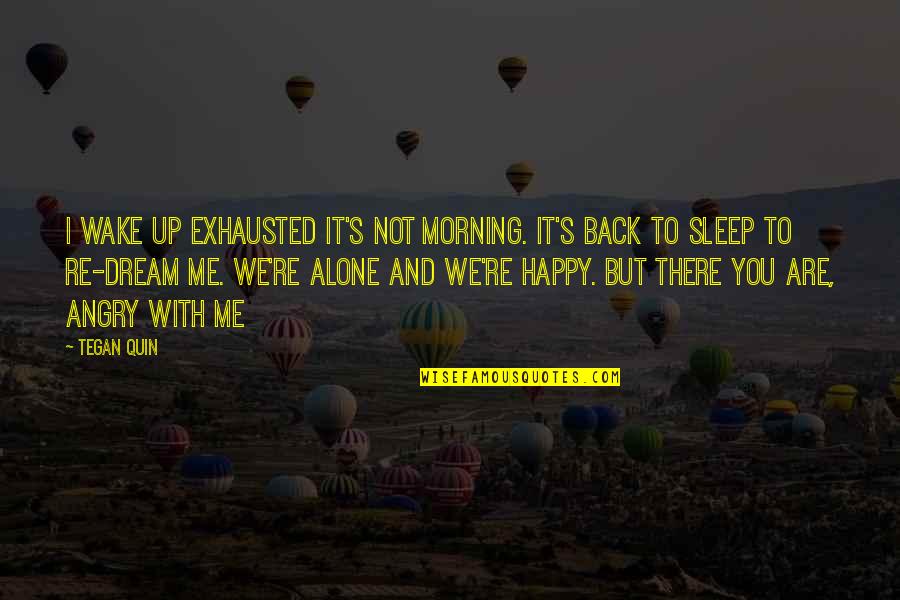 I wake up exhausted it's not morning. It's back to sleep to re-dream me. We're alone and we're happy. But there you are, angry with me —
Tegan Quin