If They Hate You Quotes
Collection of top 31 famous quotes about If They Hate You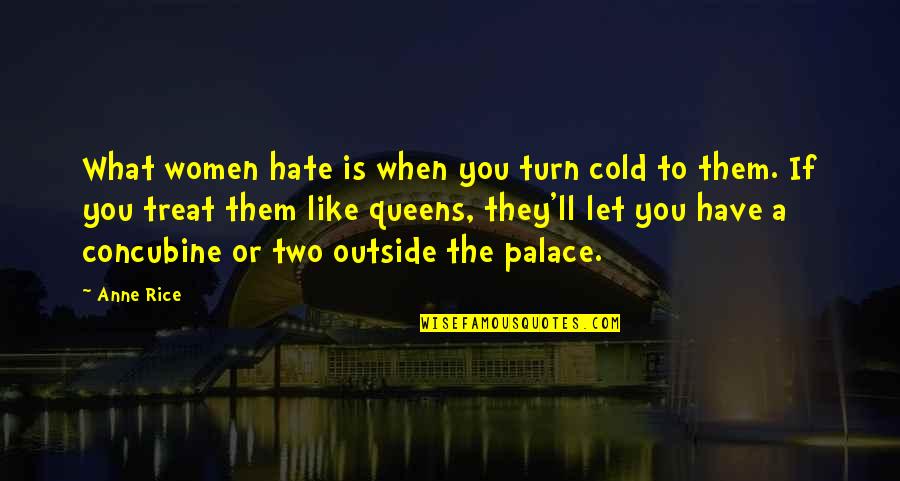 What women hate is when you turn cold to them. If you treat them like queens, they'll let you have a concubine or two outside the palace.
—
Anne Rice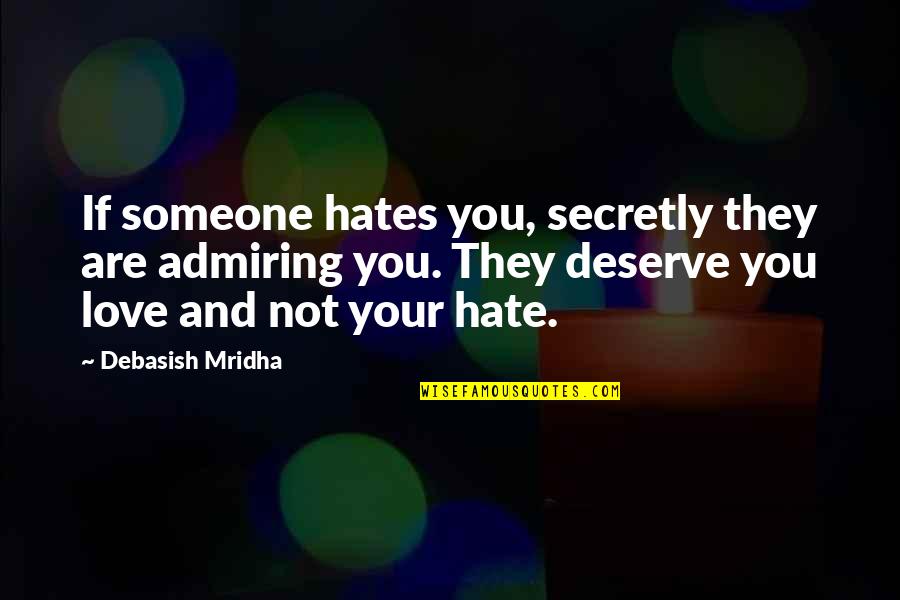 If someone hates you, secretly they are admiring you. They deserve you love and not your hate.
—
Debasish Mridha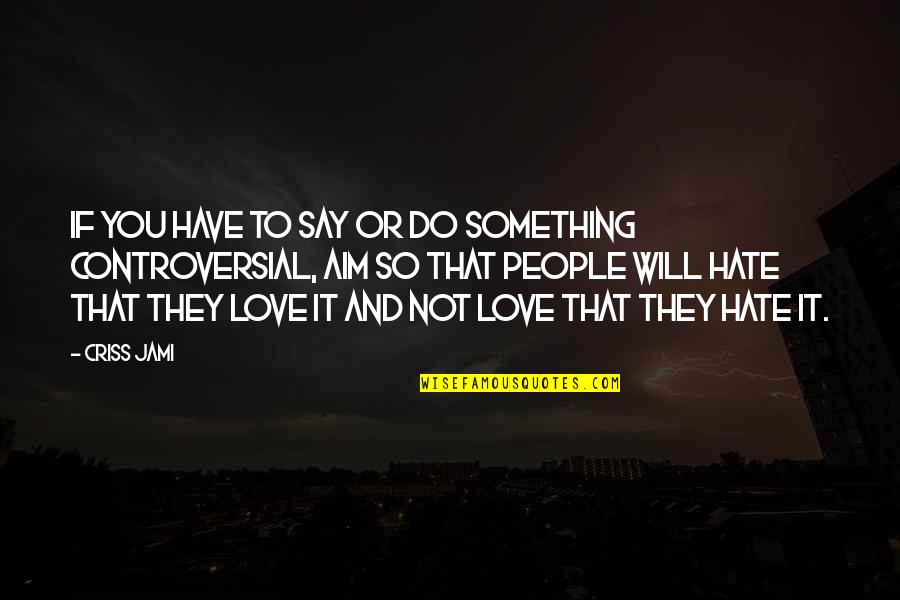 If you have to say or do something controversial, aim so that people will hate that they love it and not love that they hate it.
—
Criss Jami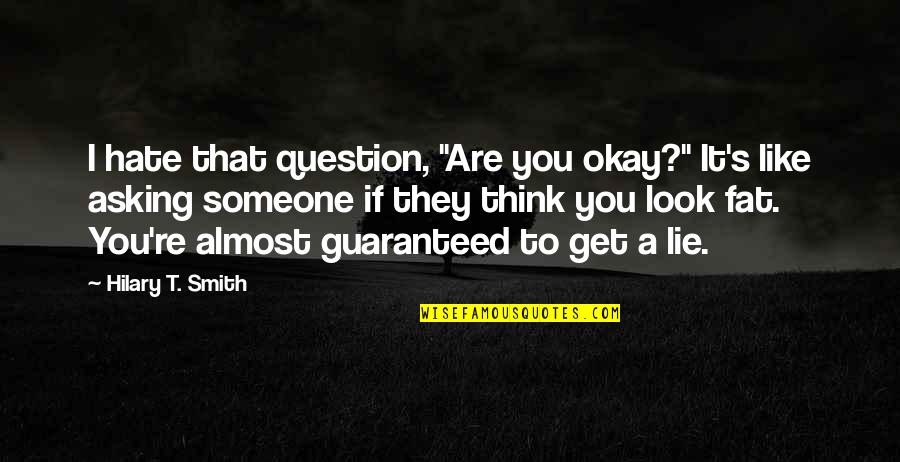 I hate that question, "Are you okay?" It's like asking someone if they think you look fat. You're almost guaranteed to get a lie.
—
Hilary T. Smith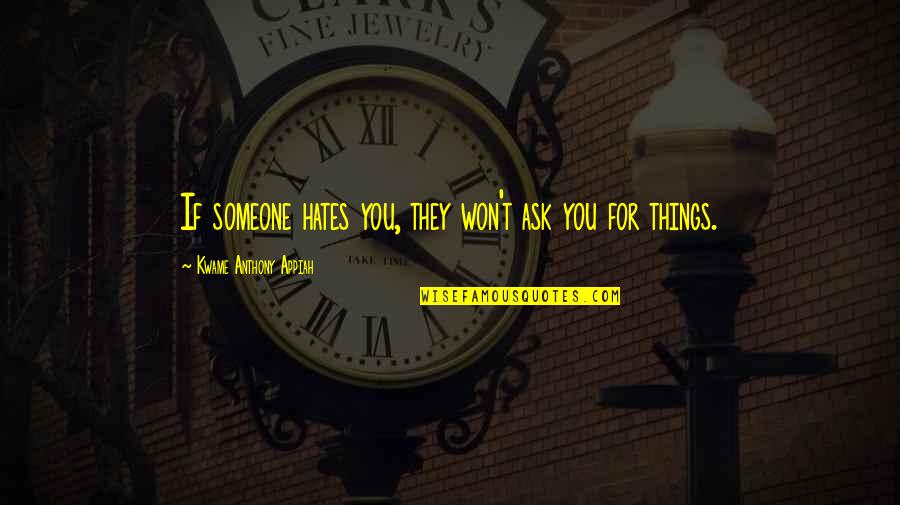 If someone hates you, they won't ask you for things.
—
Kwame Anthony Appiah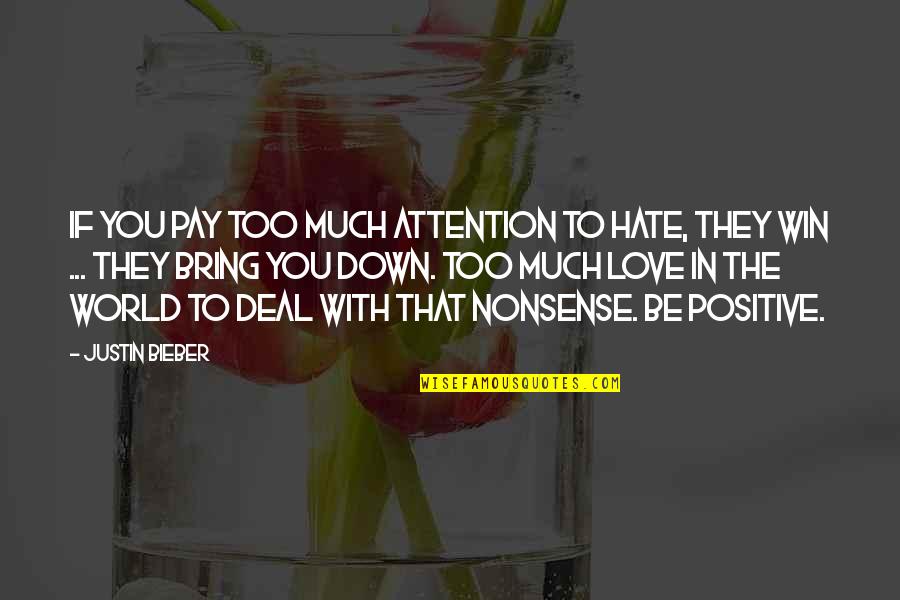 If you pay too much attention to hate, they win ... they bring you down. Too much love in the world to deal with that nonsense. Be positive.
—
Justin Bieber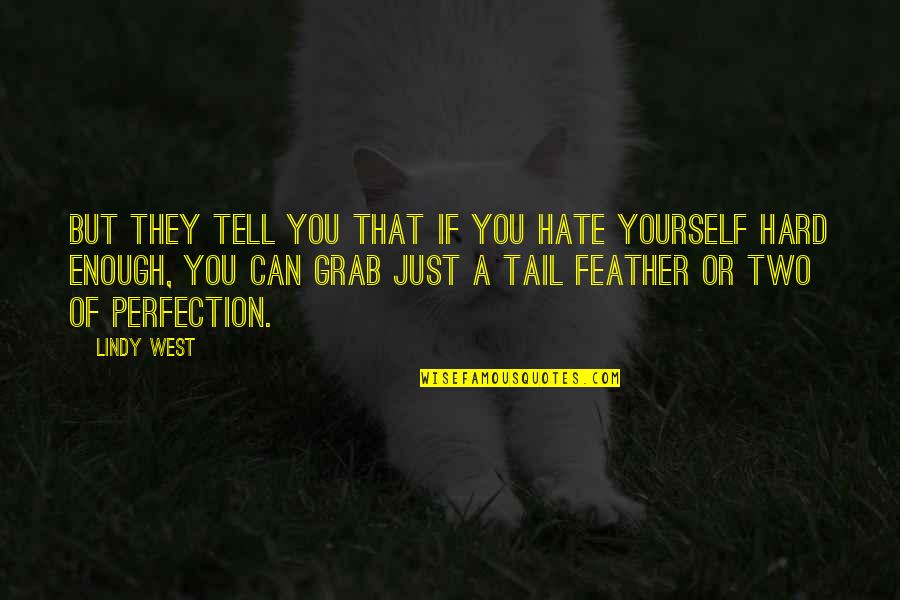 but they tell you that if you hate yourself hard enough, you can grab just a tail feather or two of perfection.
—
Lindy West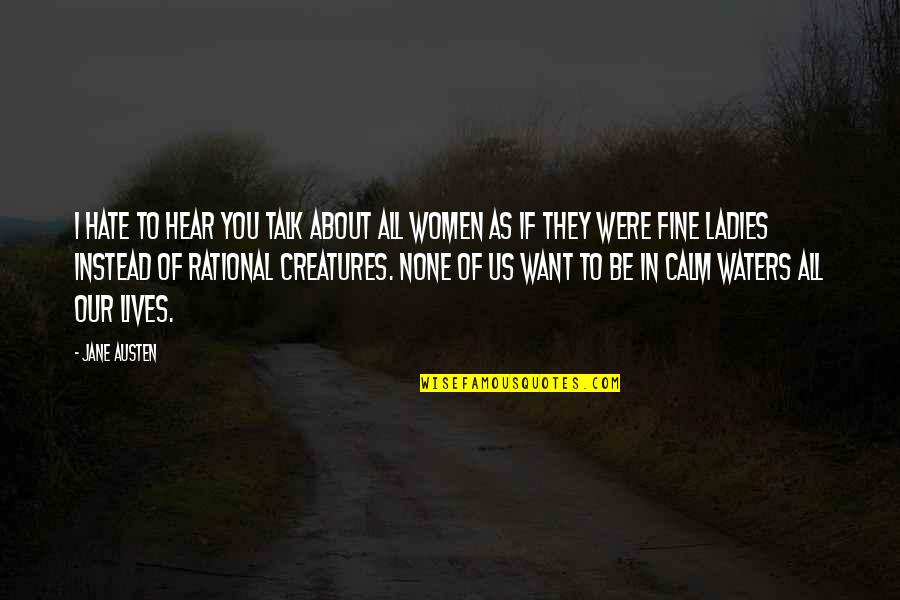 I hate to hear you talk about all women as if they were fine ladies instead of rational creatures. None of us want to be in calm waters all our lives.
—
Jane Austen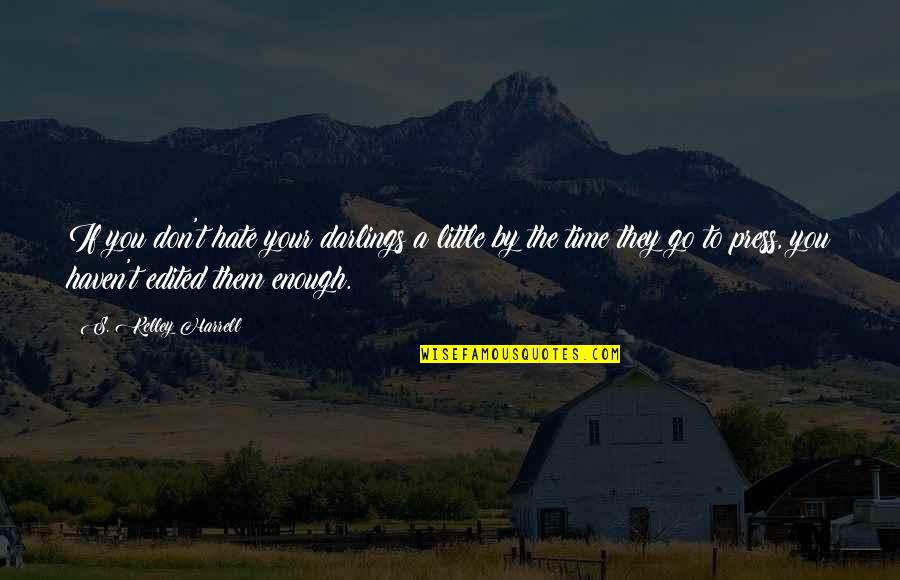 If you don't hate your darlings a little by the time they go to press, you haven't edited them enough.
—
S. Kelley Harrell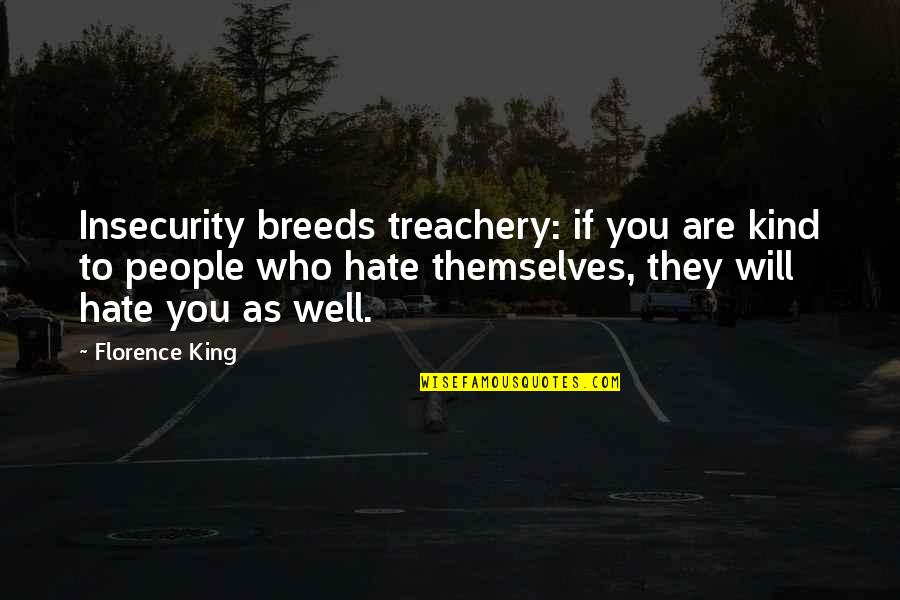 Insecurity breeds treachery: if you are kind to people who hate themselves, they will hate you as well.
—
Florence King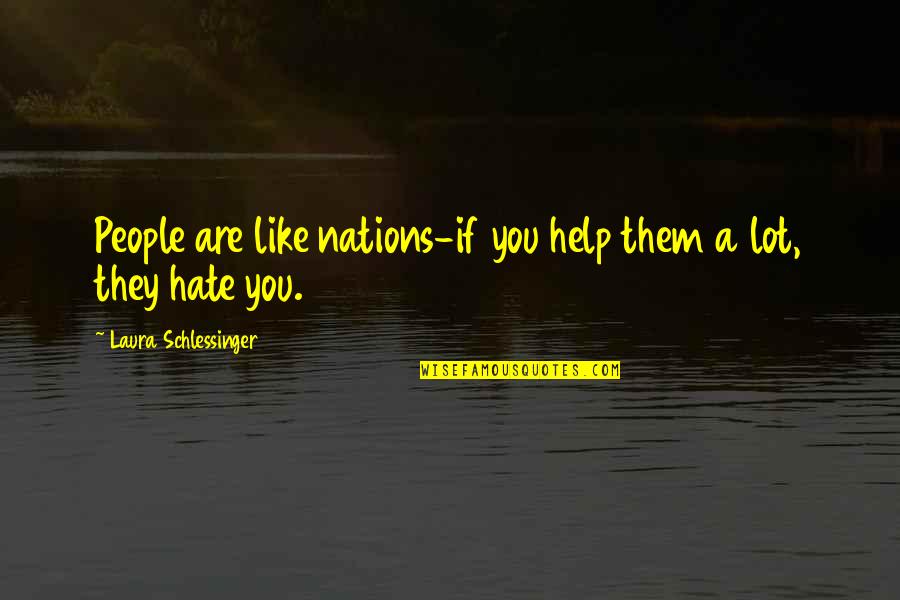 People are like nations-if you help them a lot, they hate you. —
Laura Schlessinger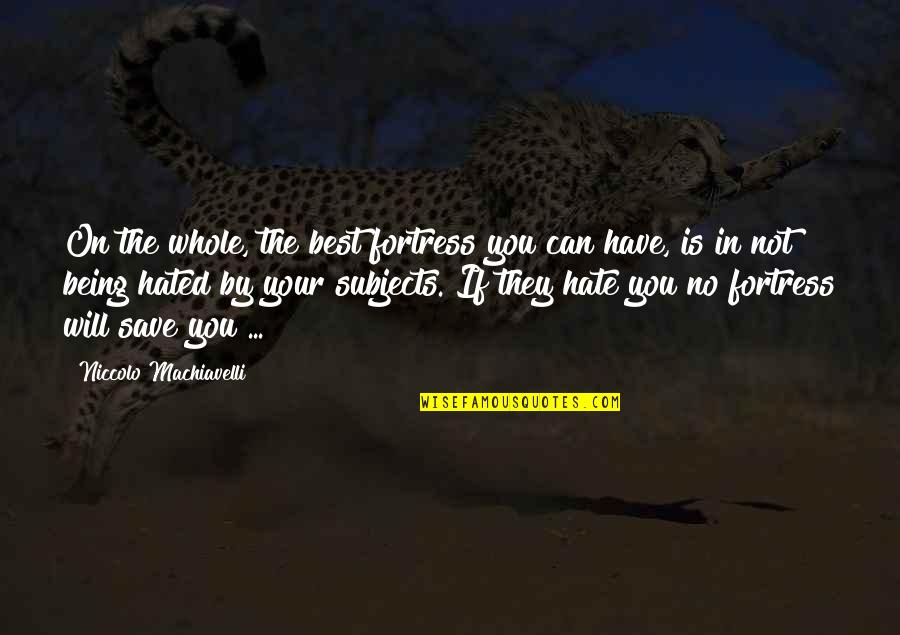 On the whole, the best fortress you can have, is in not being hated by your subjects.
If they hate you
no fortress will save you ... —
Niccolo Machiavelli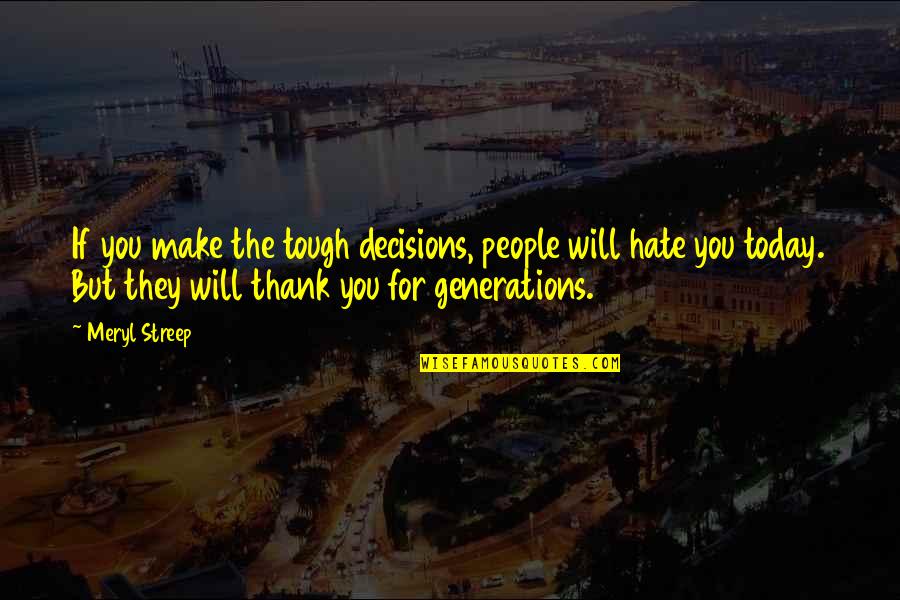 If you make the tough decisions, people will hate you today. But they will thank you for generations. —
Meryl Streep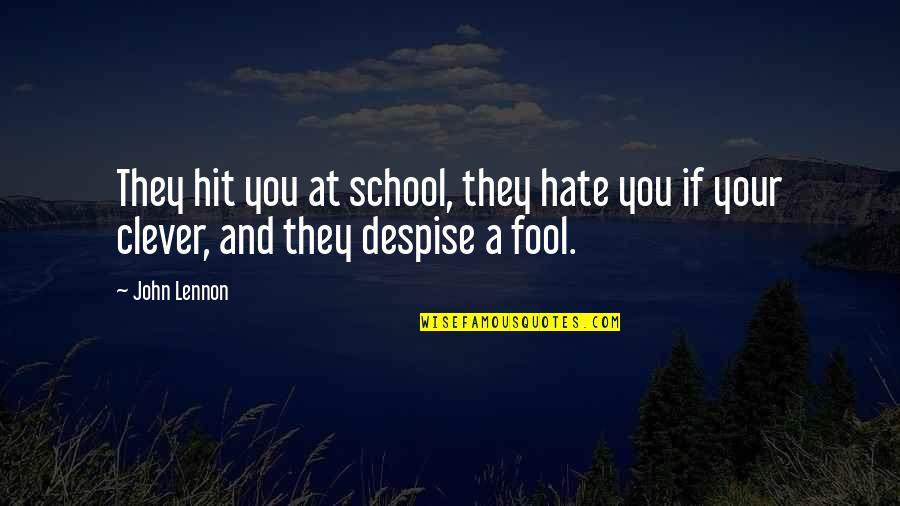 They hit you at school, they hate you if your clever, and they despise a fool. —
John Lennon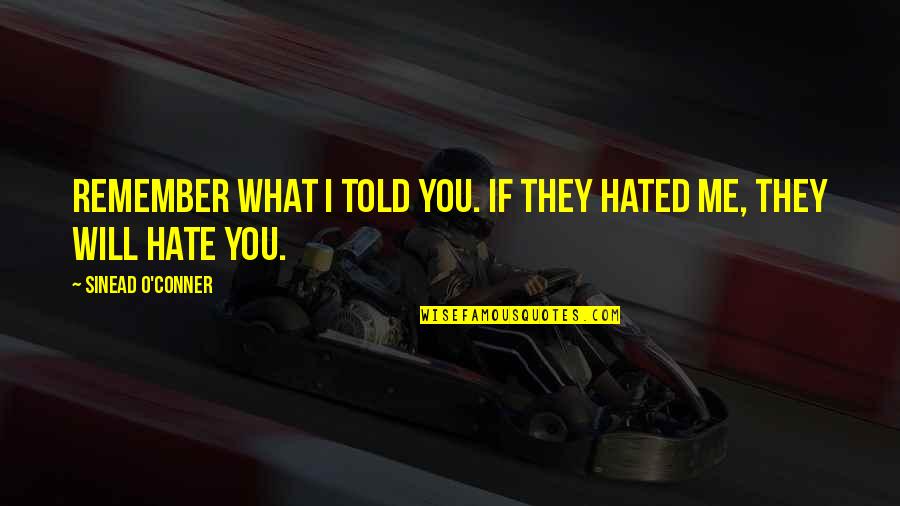 Remember what I told you. If they hated me, they will hate you. —
Sinead O'Conner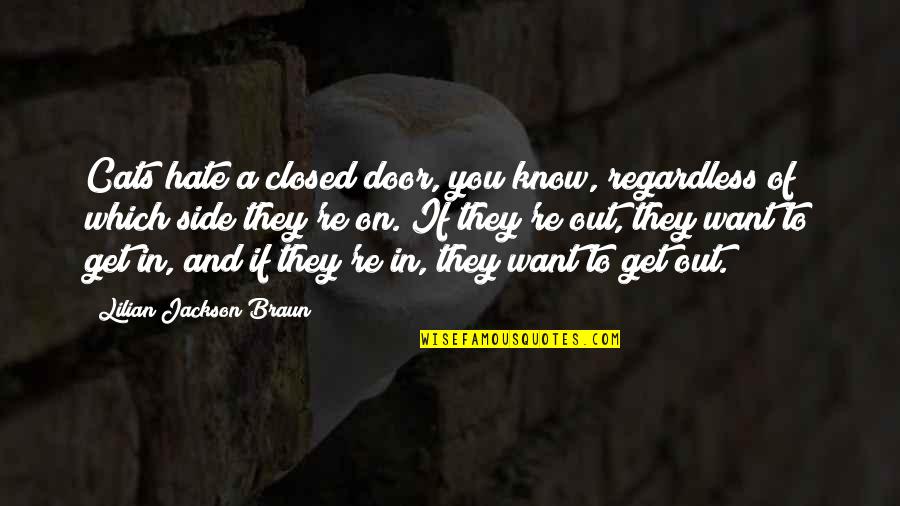 Cats hate a closed door, you know, regardless of which side they're on. If they're out, they want to get in, and if they're in, they want to get out. —
Lilian Jackson Braun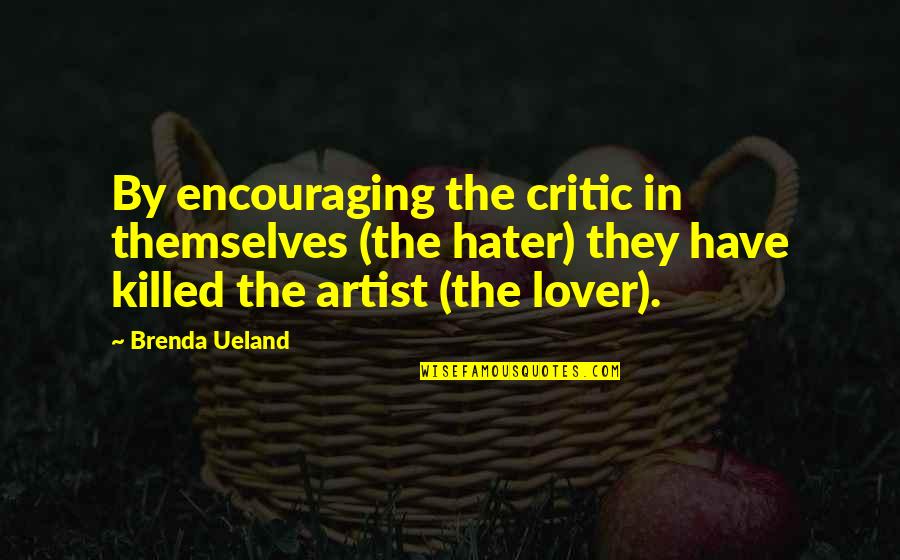 By encouraging the critic in themselves (the hater) they have killed the artist (the lover). —
Brenda Ueland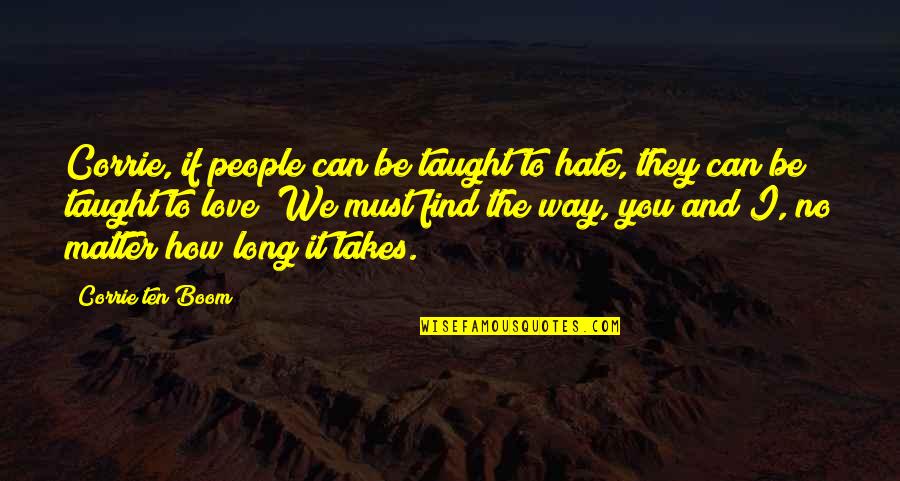 Corrie, if people can be taught to hate, they can be taught to love! We must find the way, you and I, no matter how long it takes. —
Corrie Ten Boom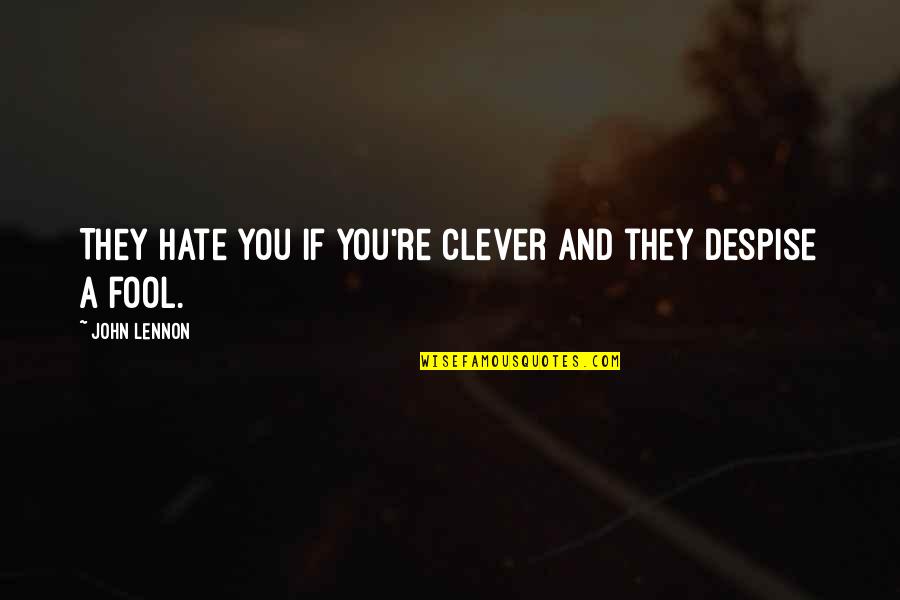 They hate you if you're clever and they despise a fool. —
John Lennon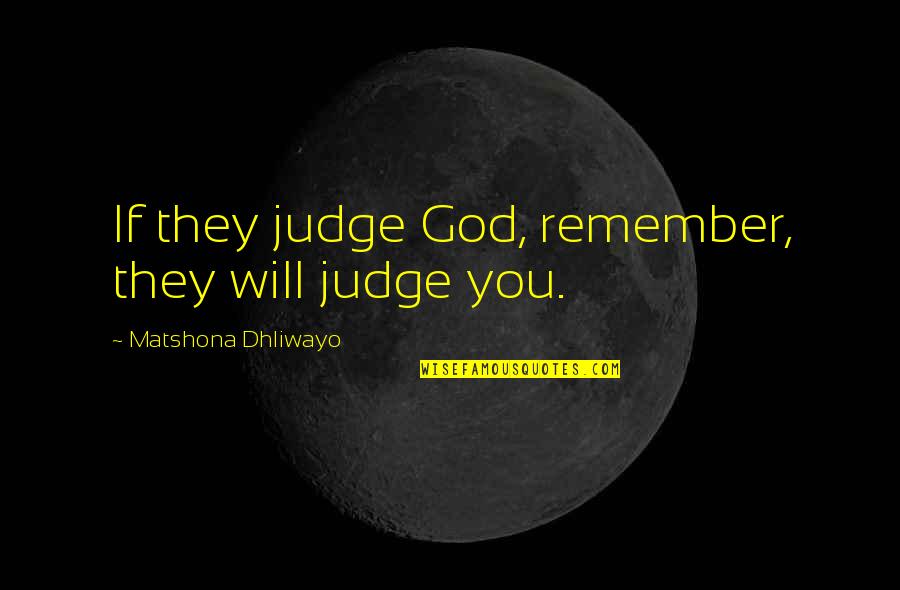 If they judge God, remember, they will judge you. —
Matshona Dhliwayo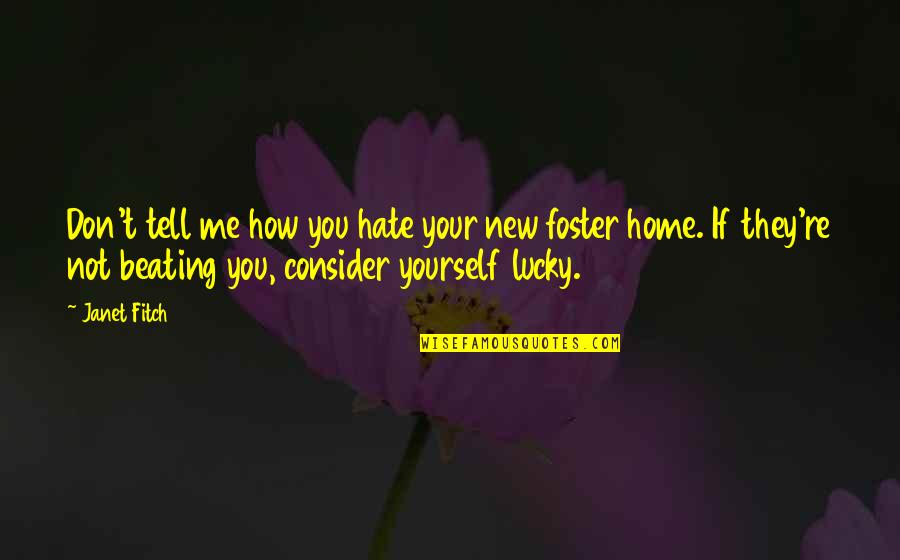 Don't tell me how you hate your new foster home. If they're not beating you, consider yourself lucky. —
Janet Fitch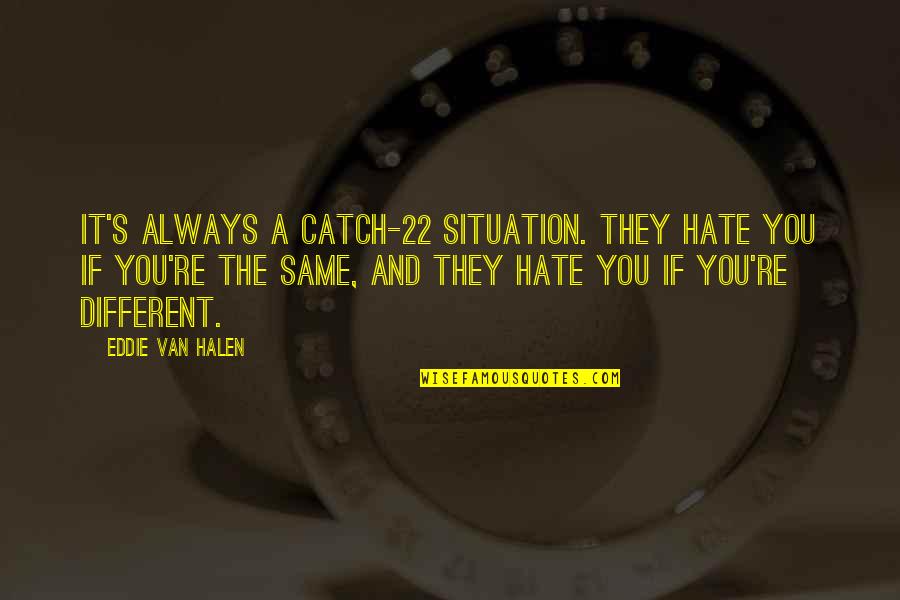 It's always a Catch-22 situation. They hate you if you're the same, and they hate you if you're different. —
Eddie Van Halen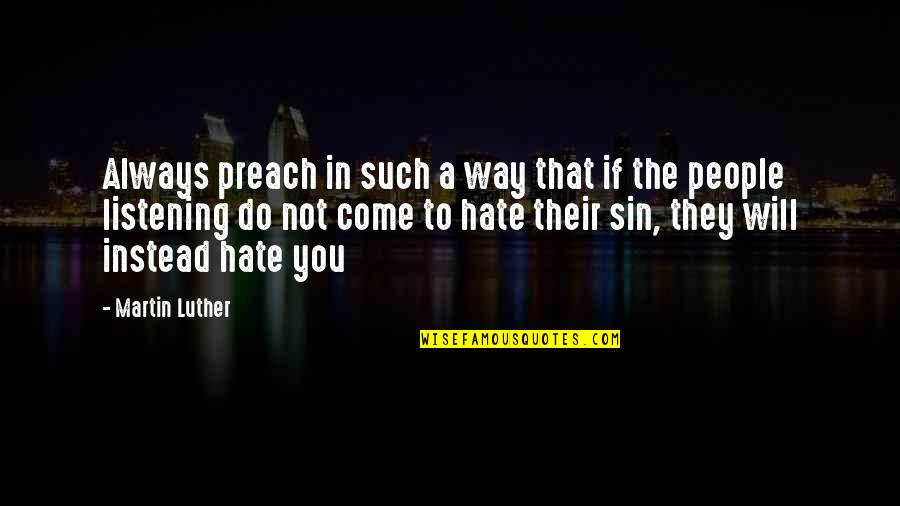 Always preach in such a way that if the people listening do not come to hate their sin, they will instead hate you —
Martin Luther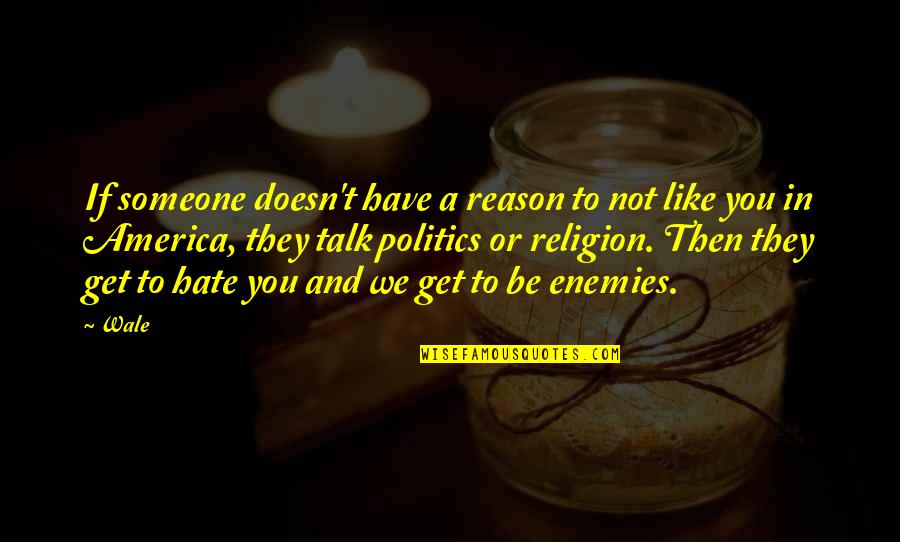 If someone doesn't have a reason to not like you in America, they talk politics or religion. Then they get to hate you and we get to be enemies. —
Wale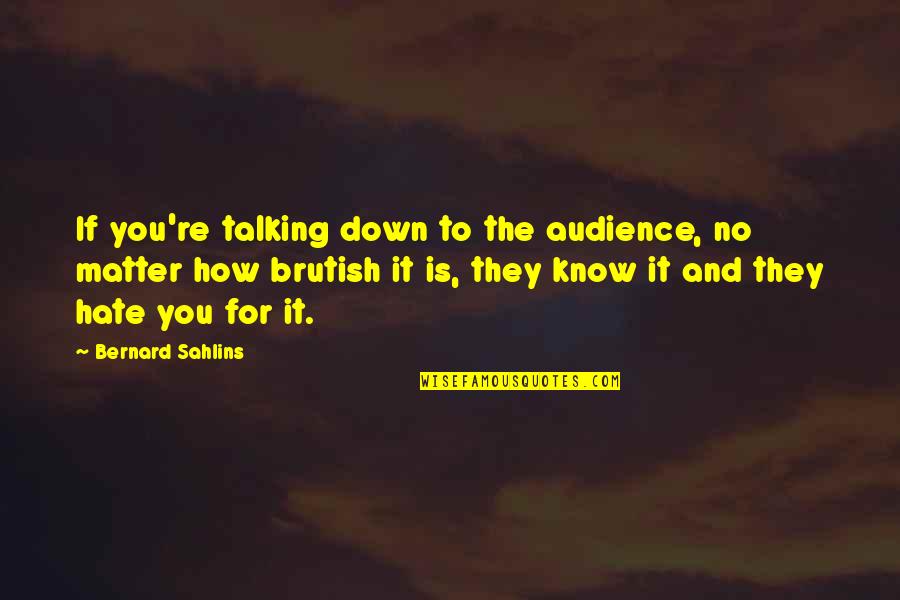 If you're talking down to the audience, no matter how brutish it is, they know it and they hate you for it. —
Bernard Sahlins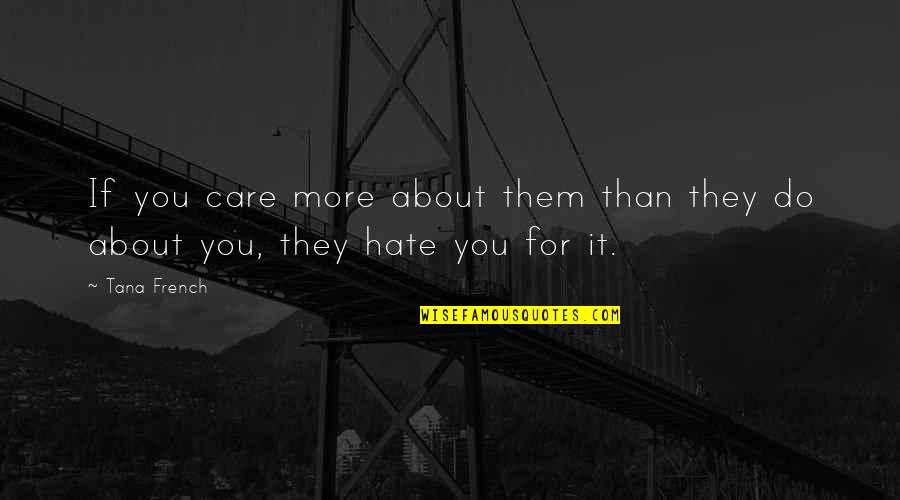 If you care more about them than they do about you, they hate you for it. —
Tana French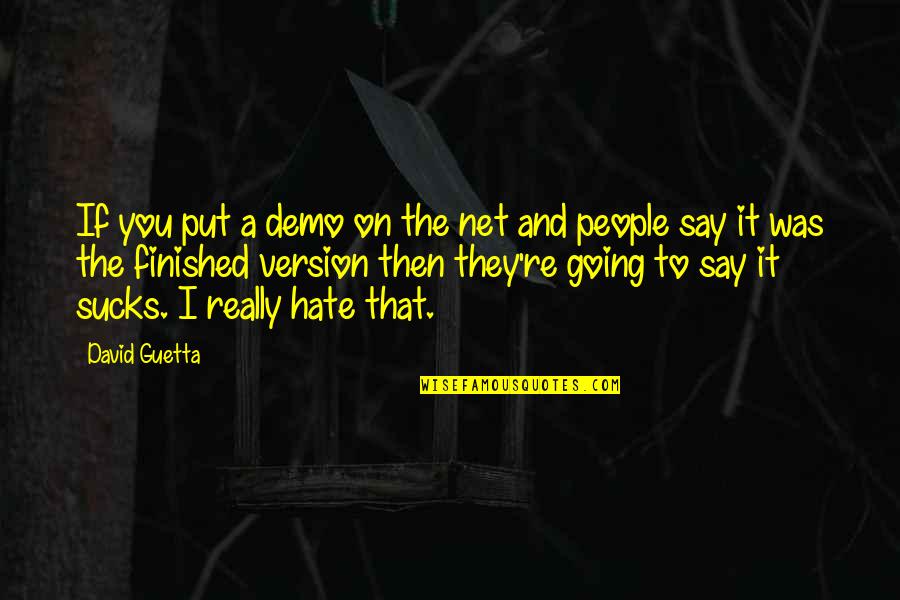 If you put a demo on the net and people say it was the finished version then they're going to say it sucks. I really hate that. —
David Guetta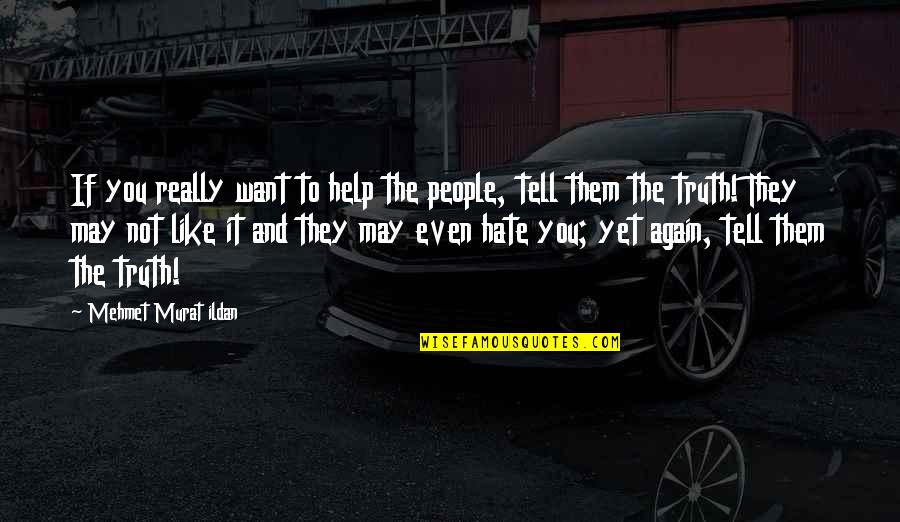 If you really want to help the people, tell them the truth! They may not like it and they may even hate you; yet again, tell them the truth! —
Mehmet Murat Ildan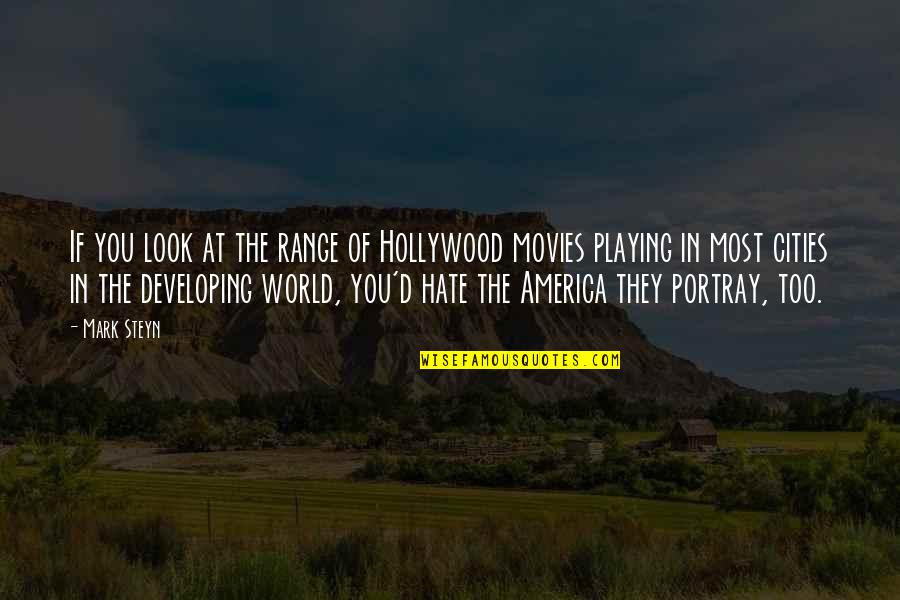 If you look at the range of Hollywood movies playing in most cities in the developing world, you'd hate the America they portray, too. —
Mark Steyn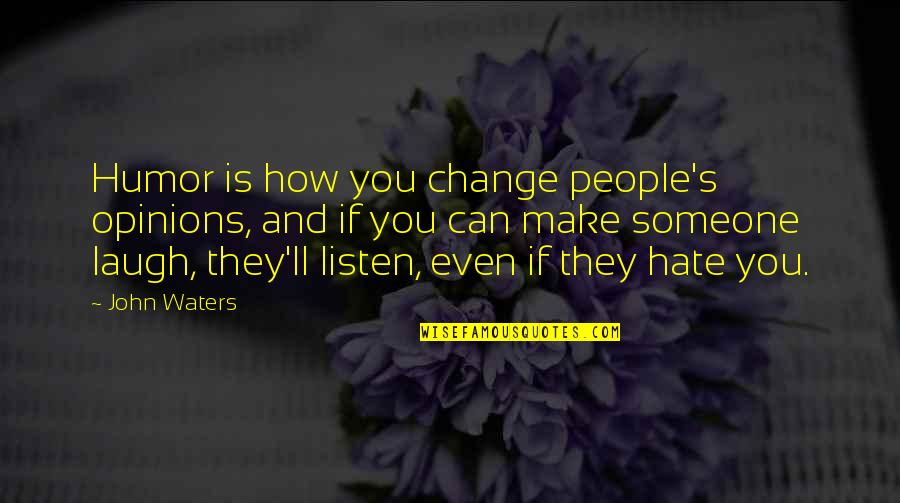 Humor is how you change people's opinions, and if you can make someone laugh, they'll listen, even
if they hate you
. —
John Waters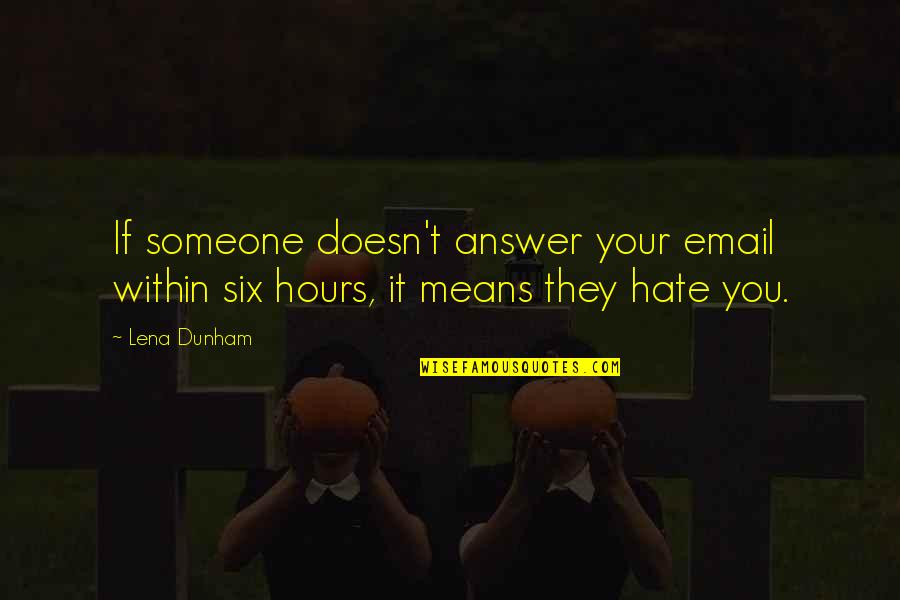 If someone doesn't answer your email within six hours, it means they hate you. —
Lena Dunham