If Life Were Perfect Quotes
Collection of top 42 famous quotes about If Life Were Perfect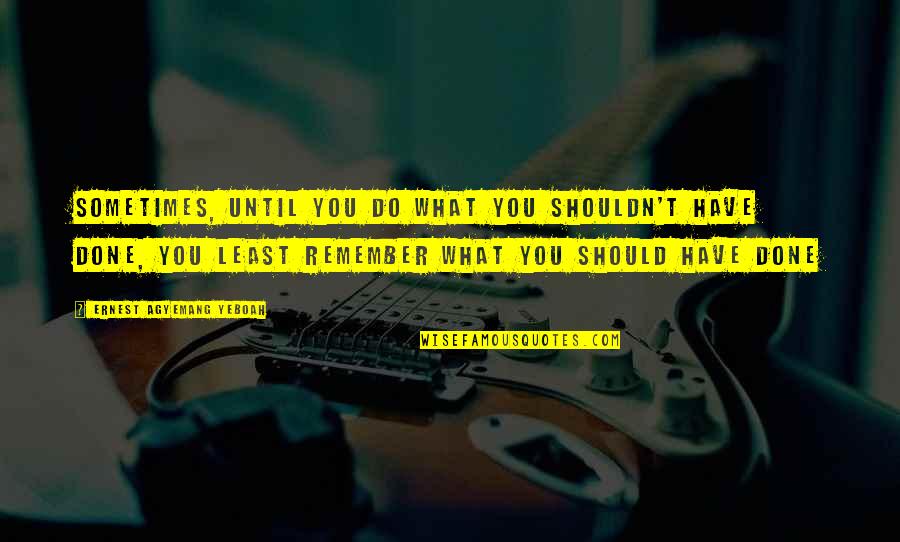 Sometimes, until you do what you shouldn't have done, you least remember what you should have done
—
Ernest Agyemang Yeboah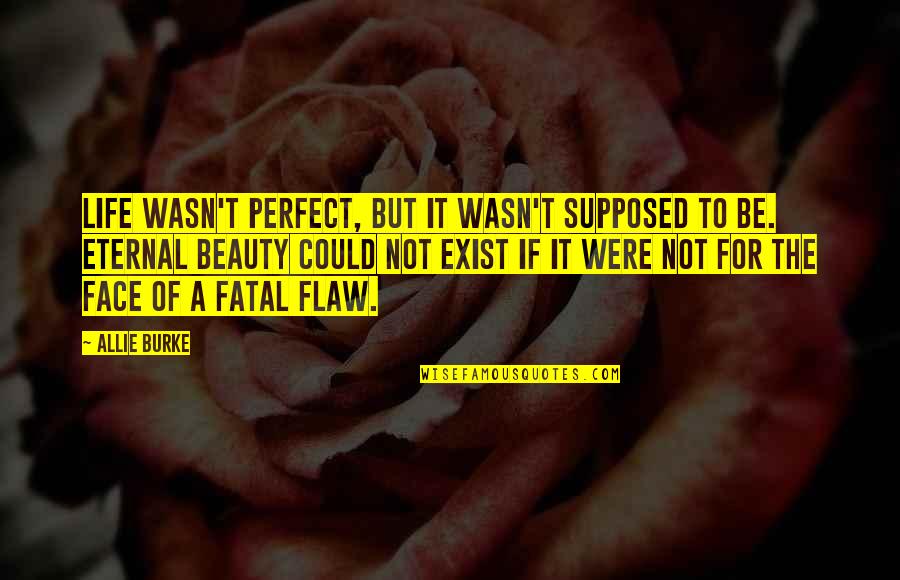 Life wasn't perfect, but it wasn't supposed to be. Eternal beauty could not exist if it were not for the face of a fatal flaw.
—
Allie Burke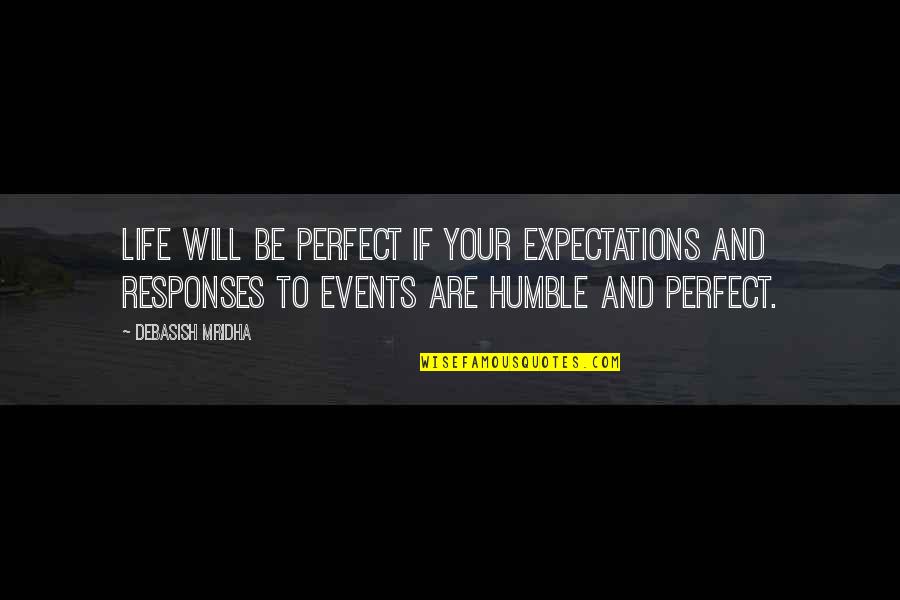 Life will be perfect if your expectations and responses to events are humble and perfect.
—
Debasish Mridha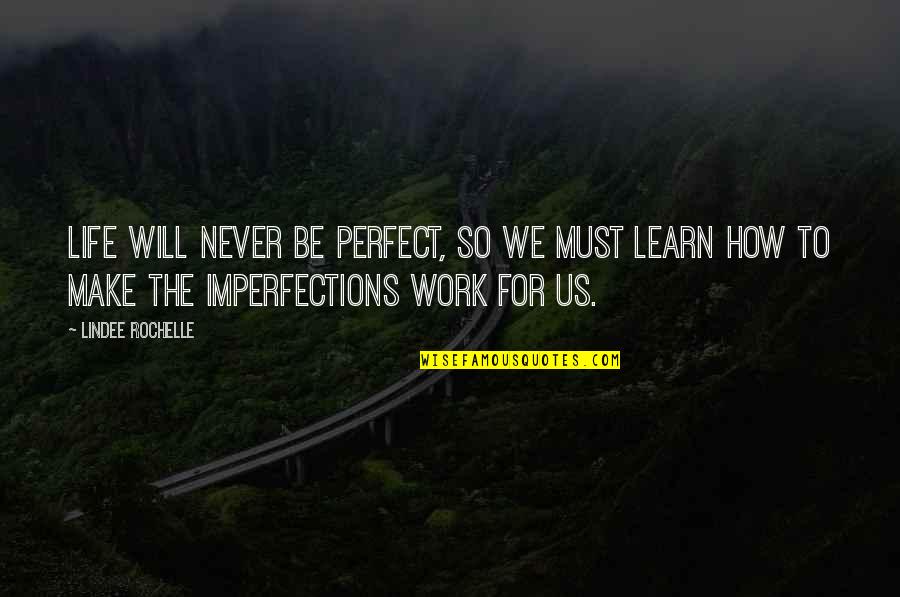 Life will never be perfect, so we must learn how to make the imperfections work for us.
—
LinDee Rochelle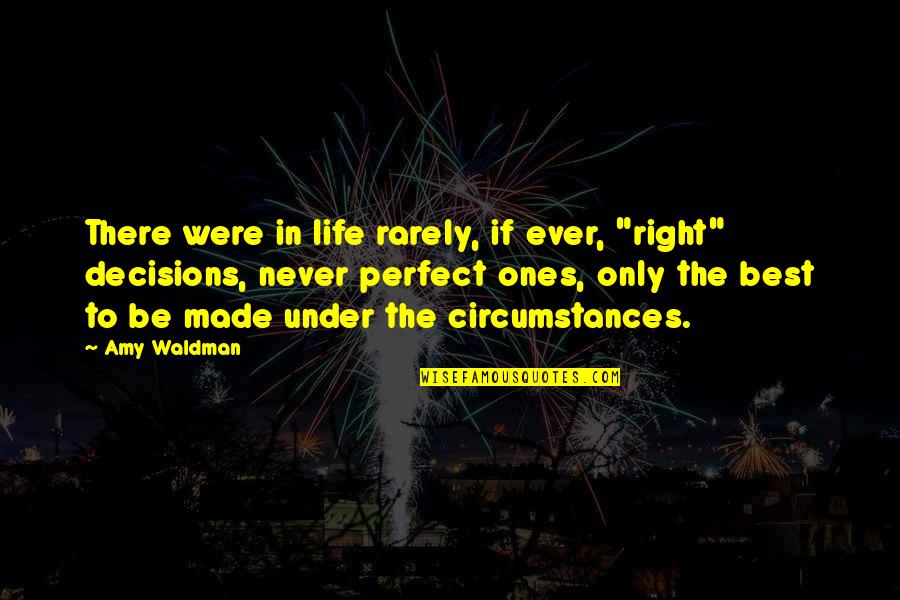 There were in life rarely, if ever, "right" decisions, never perfect ones, only the best to be made under the circumstances.
—
Amy Waldman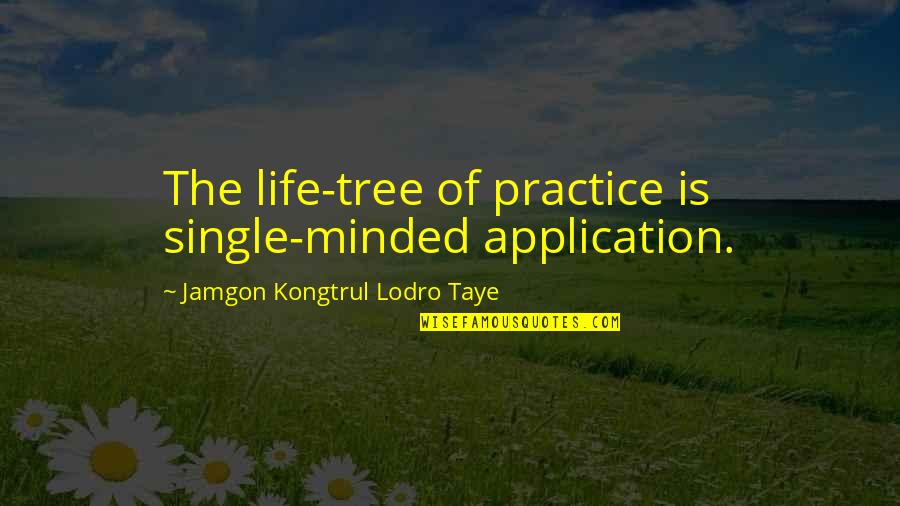 The life-tree of practice is single-minded application.
—
Jamgon Kongtrul Lodro Taye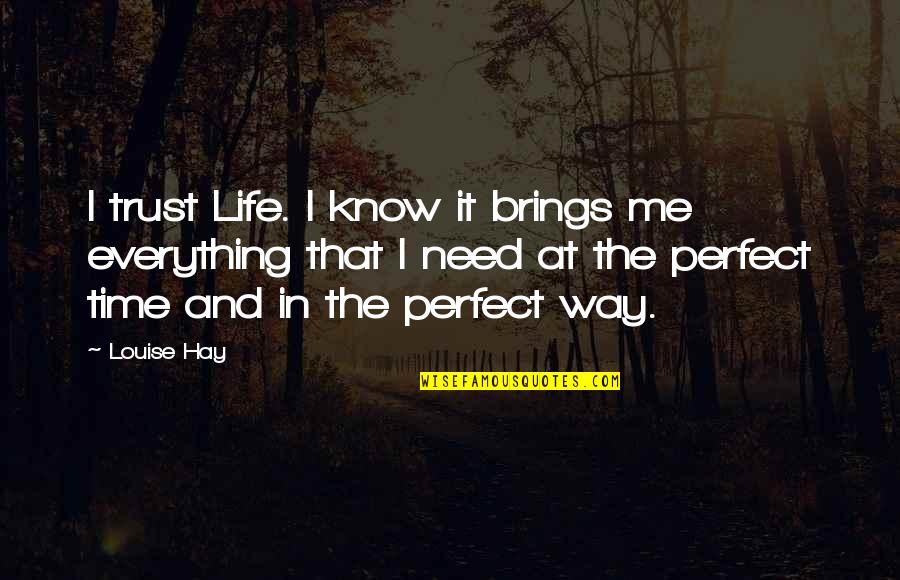 I trust Life. I know it brings me everything that I need at the perfect time and in the perfect way.
—
Louise Hay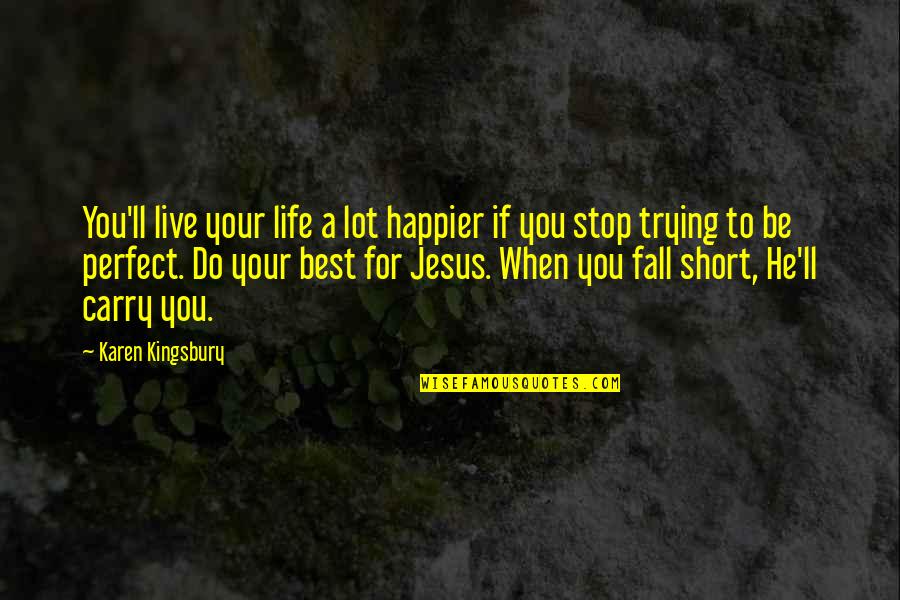 You'll live your life a lot happier if you stop trying to be perfect. Do your best for Jesus. When you fall short, He'll carry you. —
Karen Kingsbury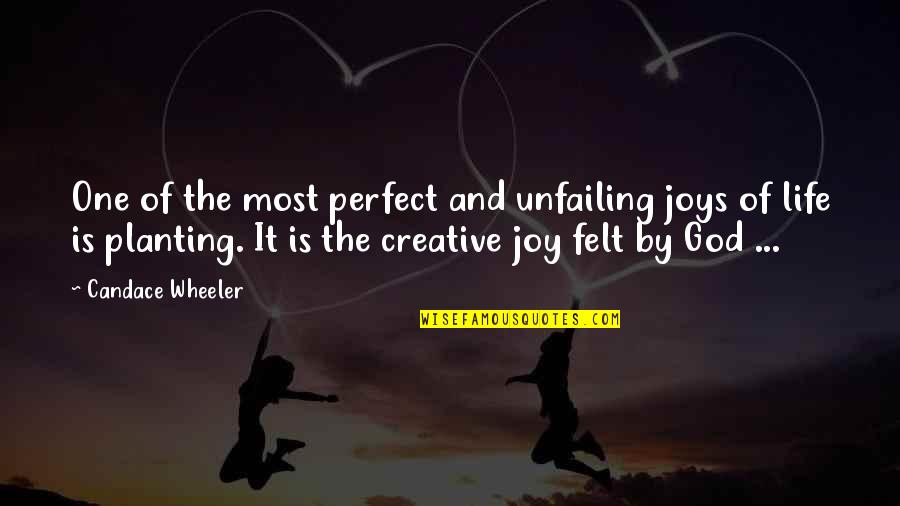 One of the most perfect and unfailing joys of life is planting. It is the creative joy felt by God ... —
Candace Wheeler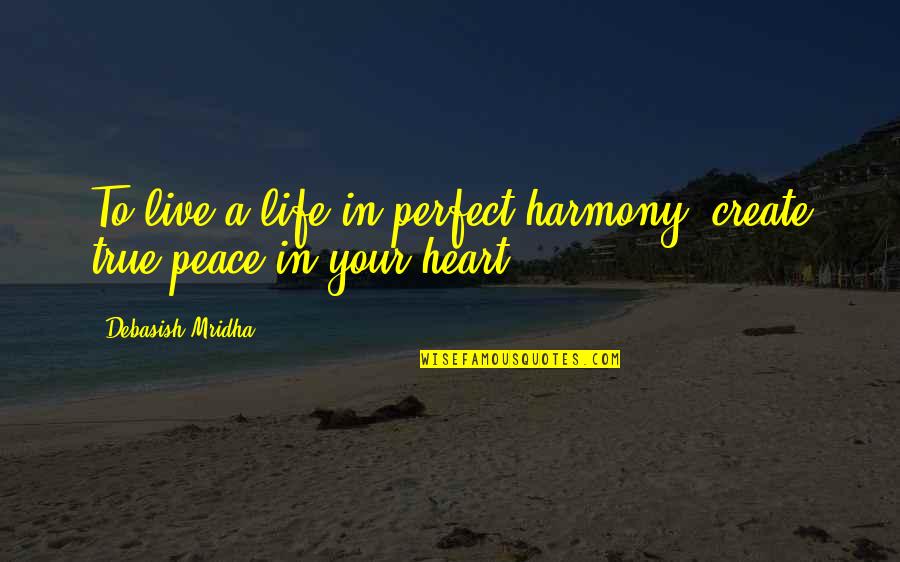 To live a life in perfect harmony, create true peace in your heart. —
Debasish Mridha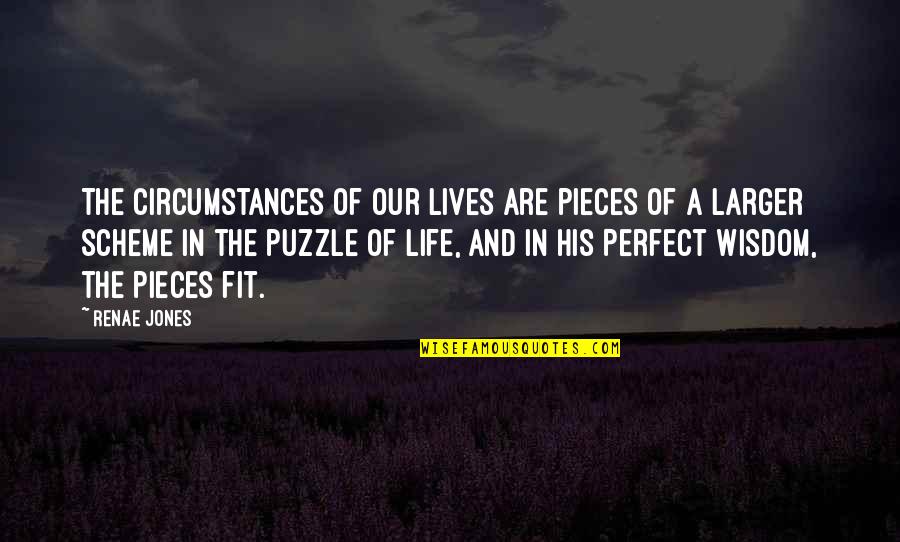 The circumstances of our lives are pieces of a larger scheme in the puzzle of life, and in His Perfect Wisdom, the pieces fit. —
Renae Jones
Holding on for dear life, I was overcome with the perfect nearness of him, the ache of human solitude nearly conquered. —
Jennifer DeLucy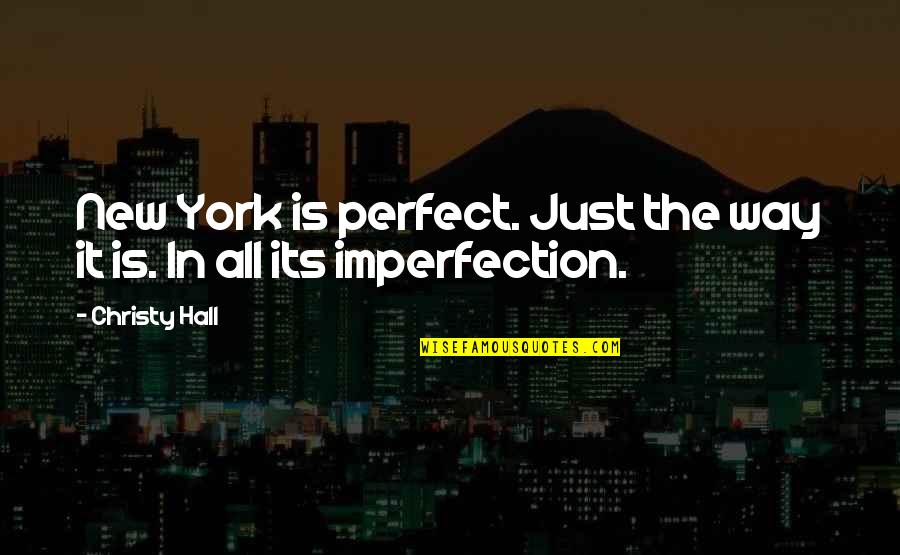 New York is perfect. Just the way it is. In all its imperfection. —
Christy Hall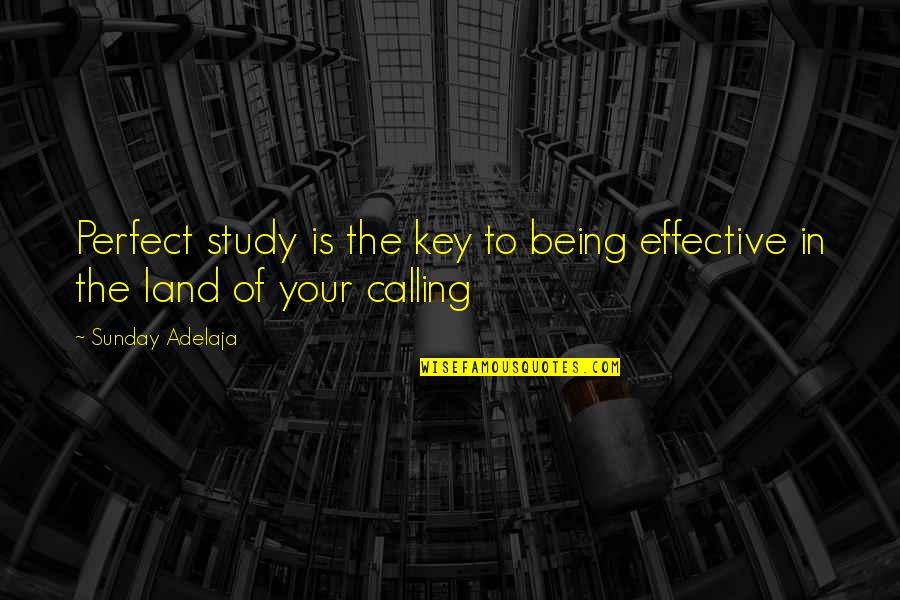 Perfect study is the key to being effective in the land of your calling —
Sunday Adelaja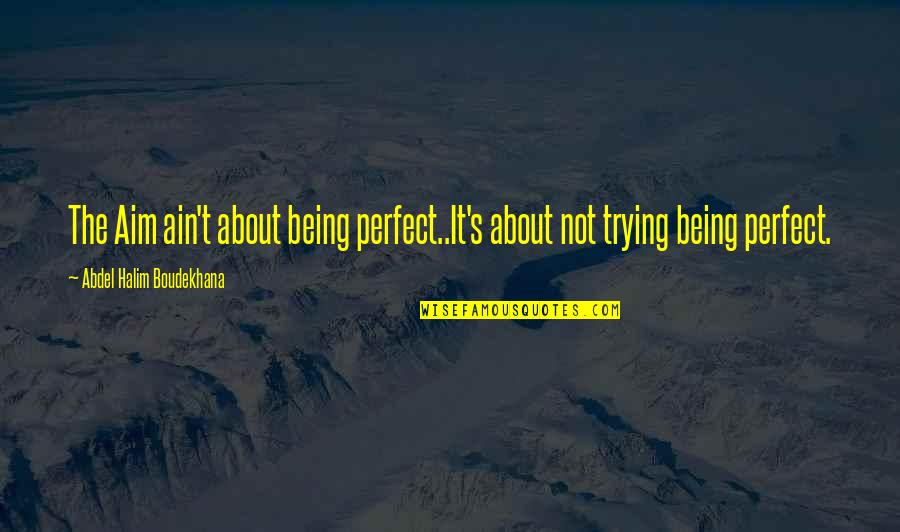 The Aim ain't about being perfect..It's about not trying being perfect. —
Abdel Halim Boudekhana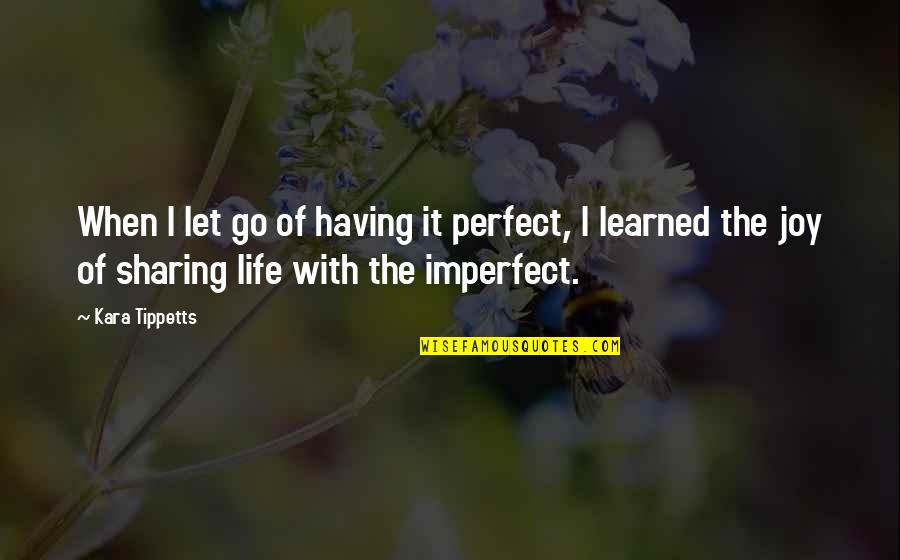 When I let go of having it perfect, I learned the joy of sharing life with the imperfect. —
Kara Tippetts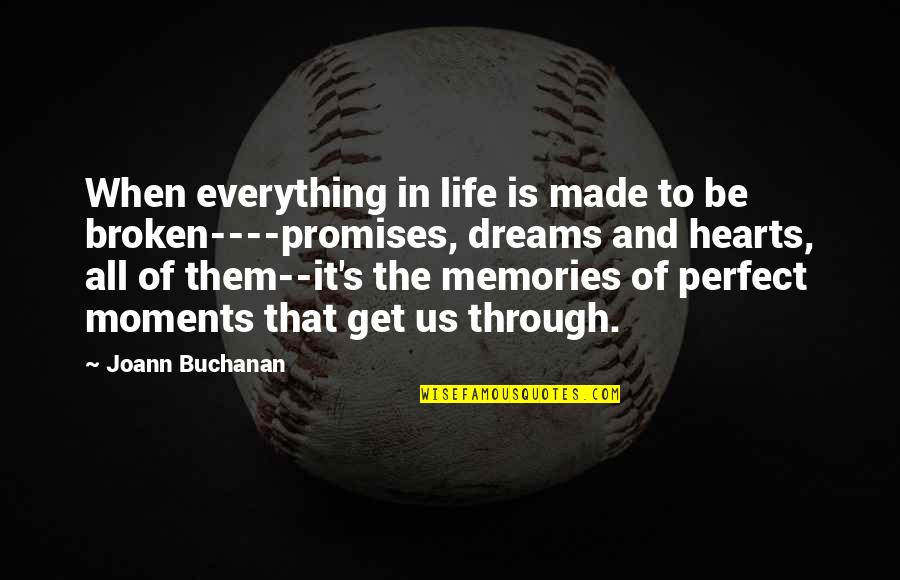 When everything in life is made to be broken----promises, dreams and hearts, all of them--it's the memories of perfect moments that get us through. —
Joann Buchanan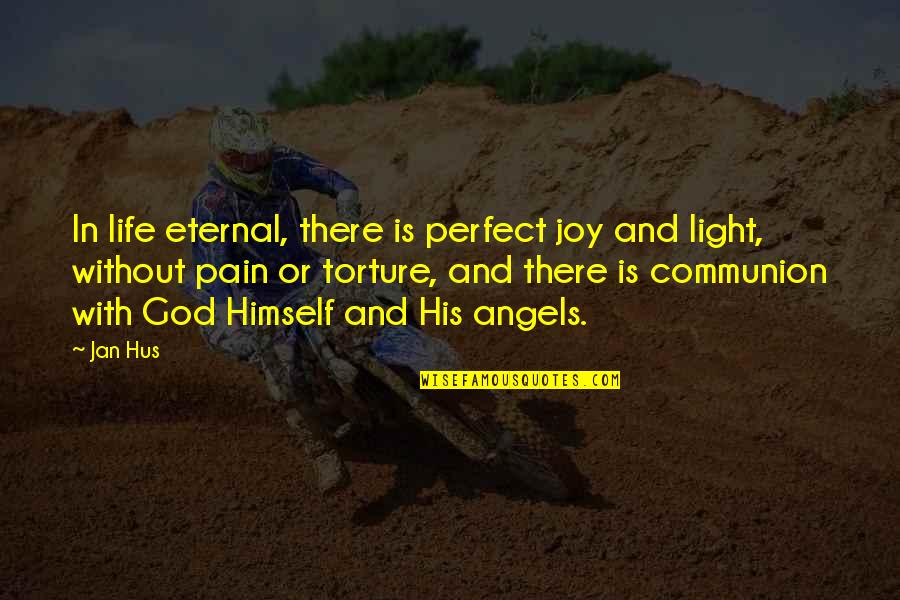 In life eternal, there is perfect joy and light, without pain or torture, and there is communion with God Himself and His angels. —
Jan Hus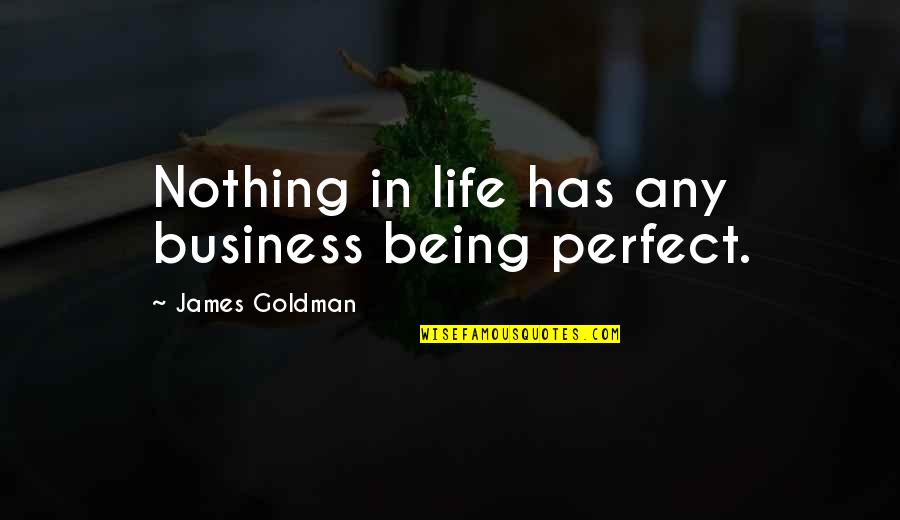 Nothing in life has any business being perfect. —
James Goldman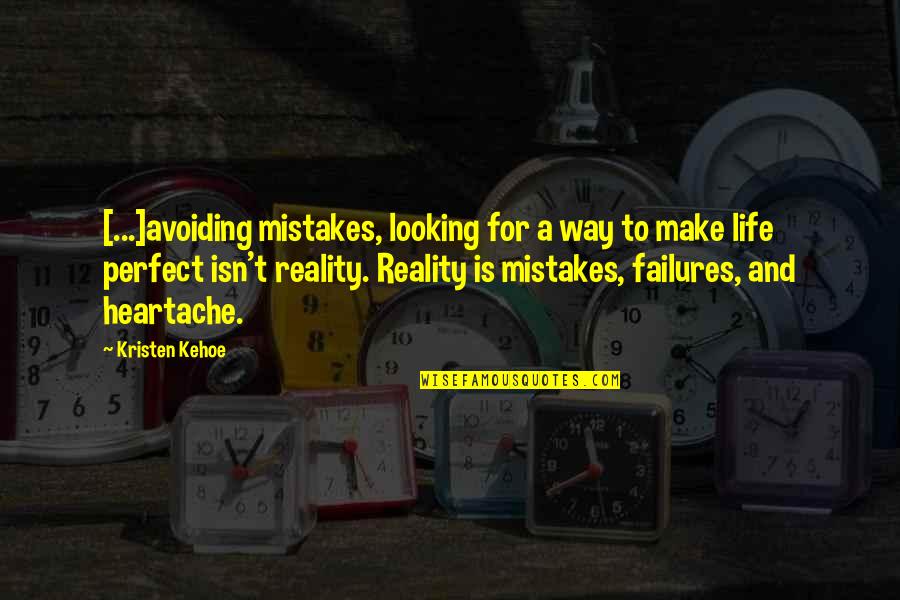 [...]avoiding mistakes, looking for a way to make life perfect isn't reality. Reality is mistakes, failures, and heartache. —
Kristen Kehoe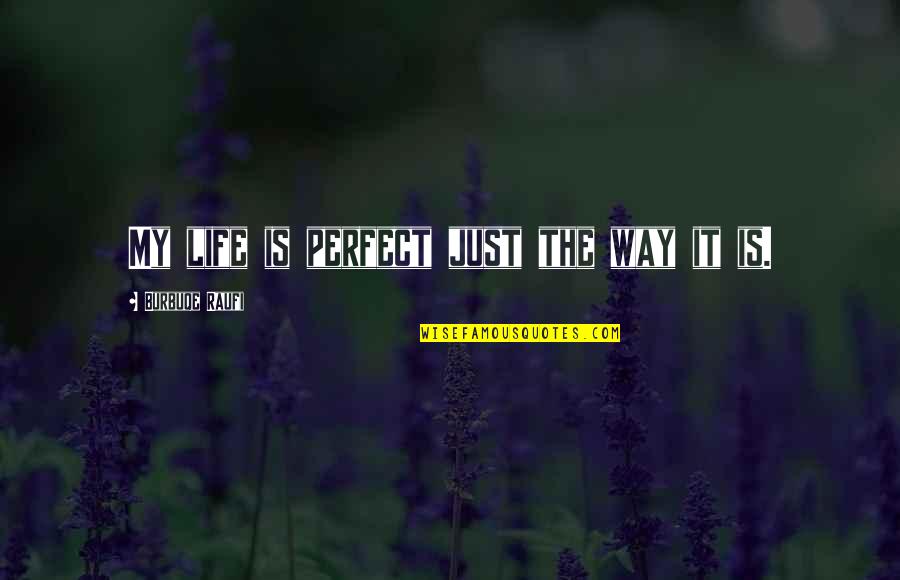 My life is perfect just the way it is. —
Burbuqe Raufi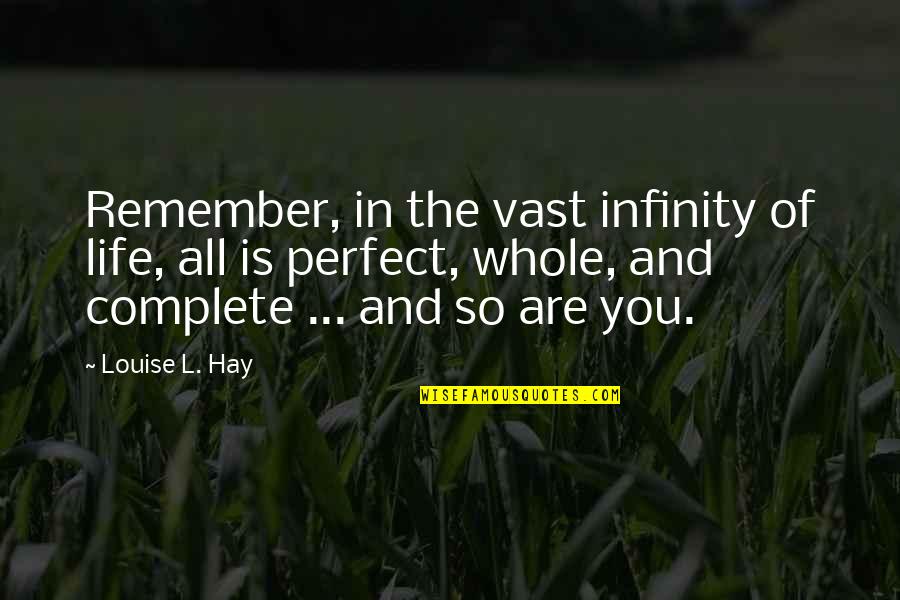 Remember, in the vast infinity of life, all is perfect, whole, and complete ... and so are you. —
Louise L. Hay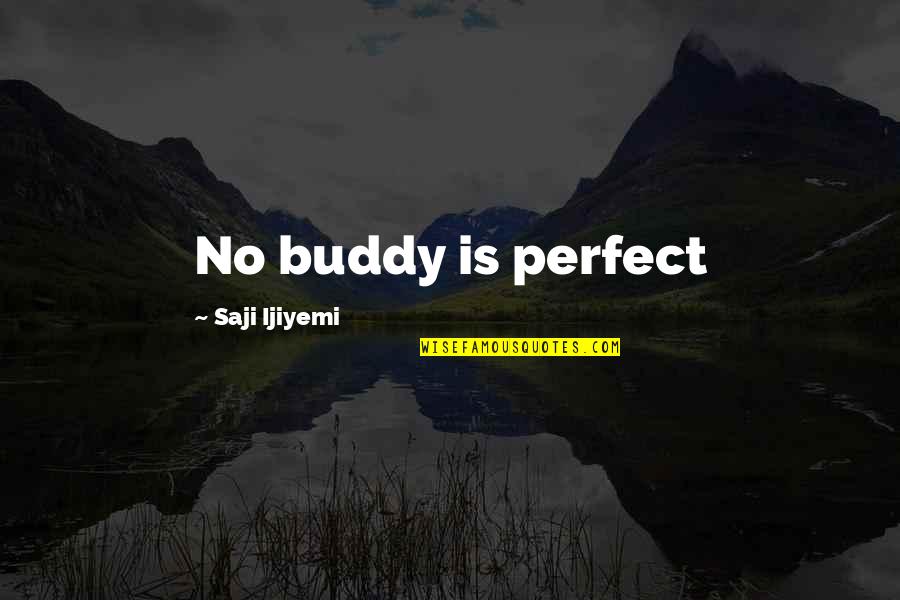 No buddy is perfect —
Saji Ijiyemi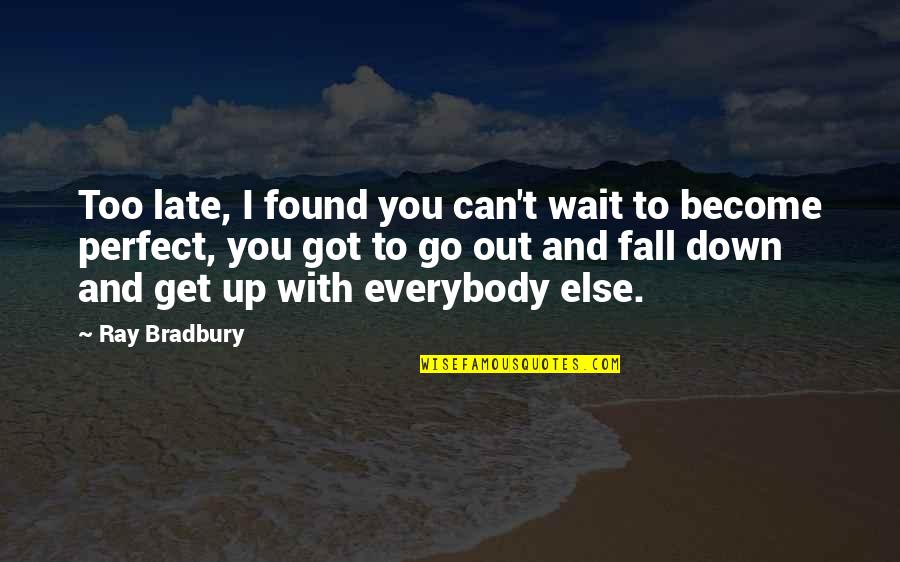 Too late, I found you can't wait to become perfect, you got to go out and fall down and get up with everybody else. —
Ray Bradbury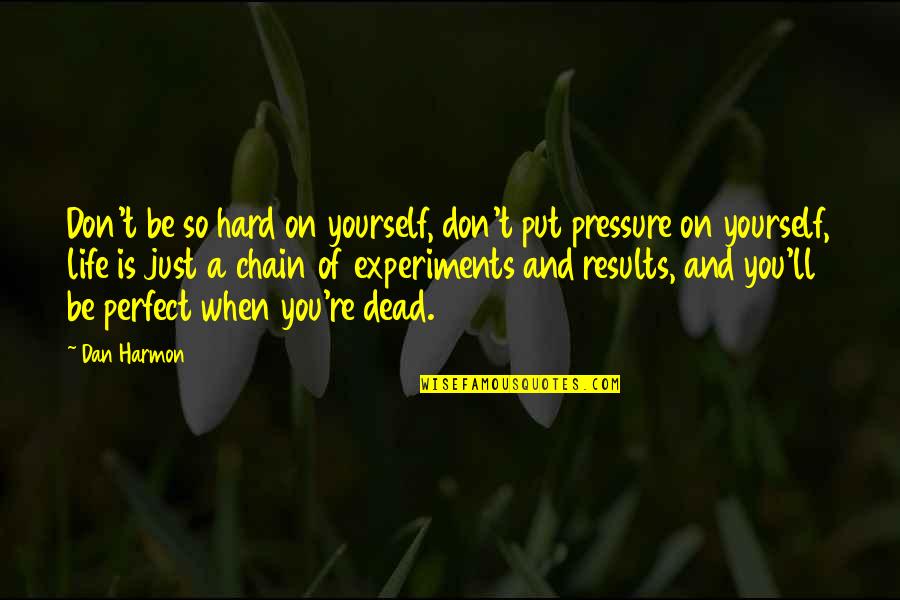 Don't be so hard on yourself, don't put pressure on yourself, life is just a chain of experiments and results, and you'll be perfect when you're dead. —
Dan Harmon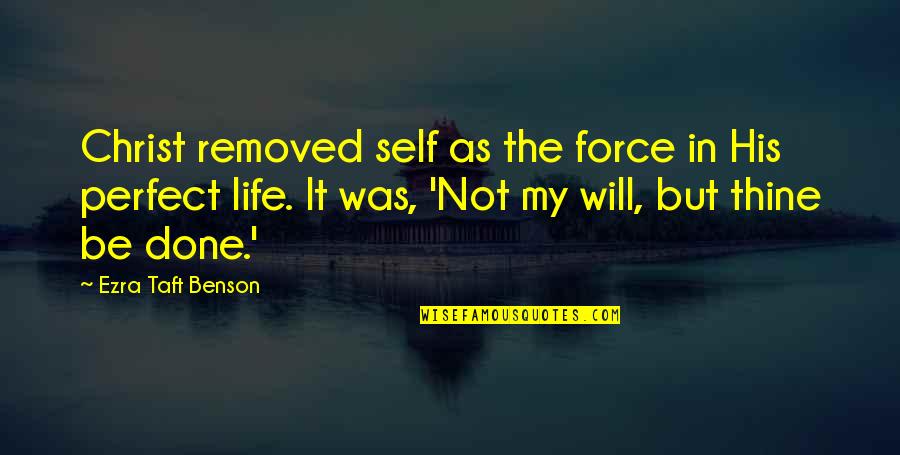 Christ removed self as the force in His perfect life. It was, 'Not my will, but thine be done.' —
Ezra Taft Benson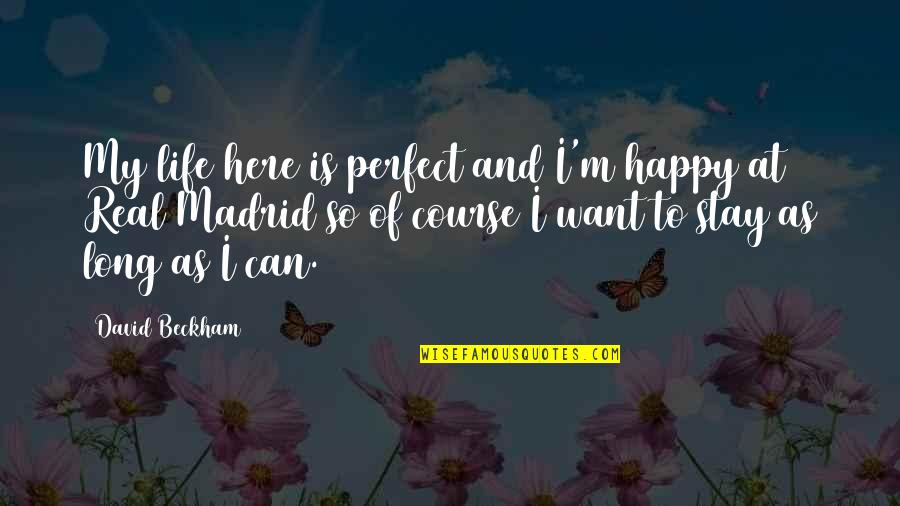 My life here is perfect and I'm happy at Real Madrid so of course I want to stay as long as I can. —
David Beckham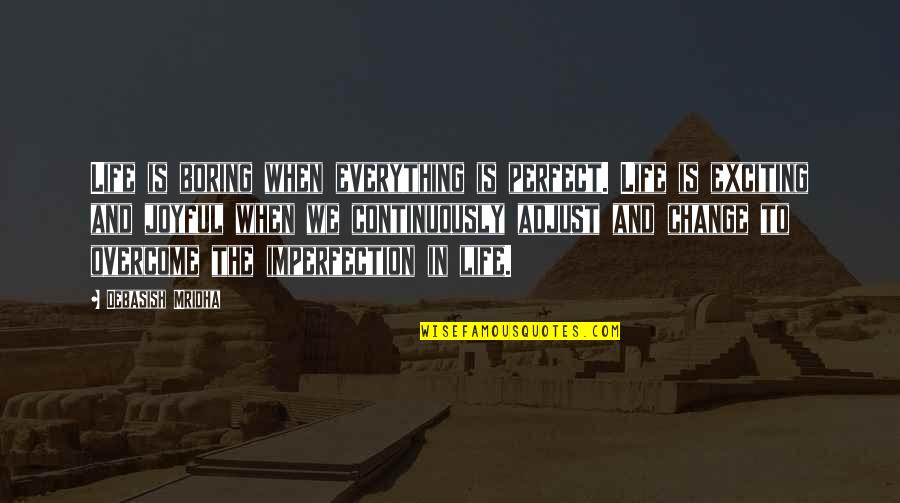 Life is boring when everything is perfect. Life is exciting and joyful when we continuously adjust and change to overcome the imperfection in life. —
Debasish Mridha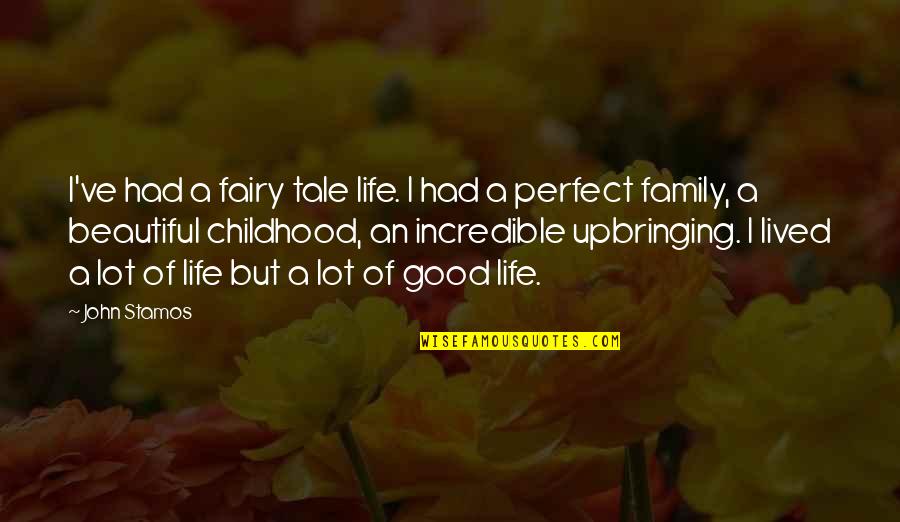 I've had a fairy tale life. I had a perfect family, a beautiful childhood, an incredible upbringing. I lived a lot of life but a lot of good life. —
John Stamos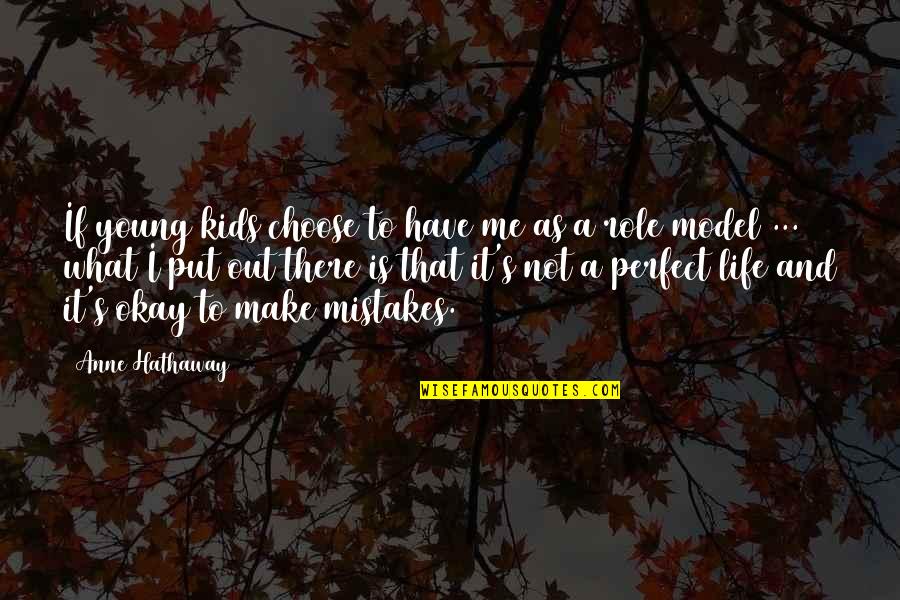 If young kids choose to have me as a role model ... what I put out there is that it's not a perfect life and it's okay to make mistakes. —
Anne Hathaway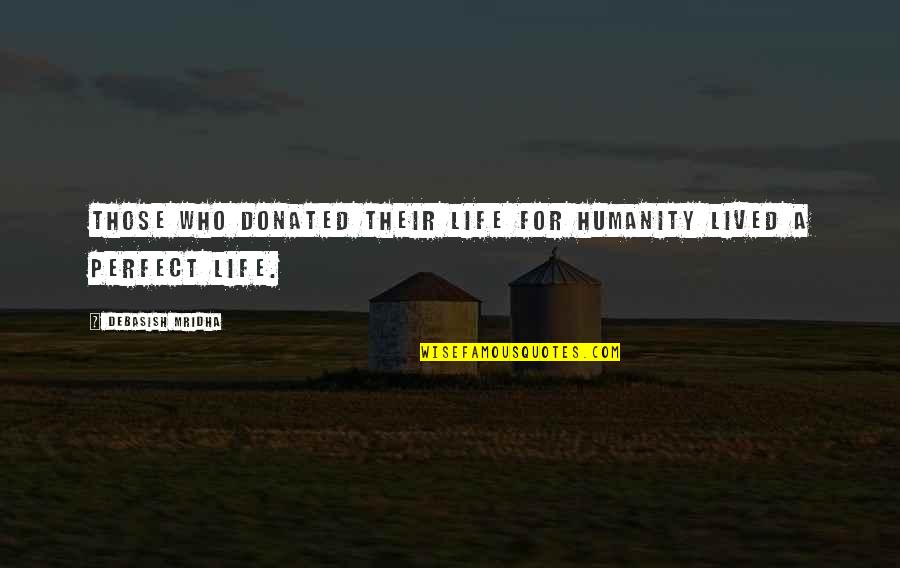 Those who donated their life for humanity lived a perfect life. —
Debasish Mridha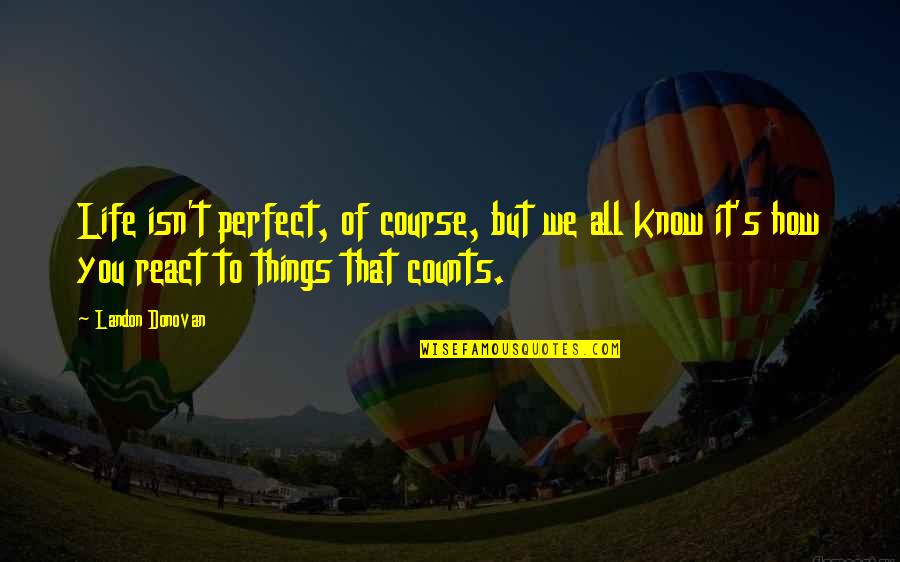 Life isn't perfect, of course, but we all know it's how you react to things that counts. —
Landon Donovan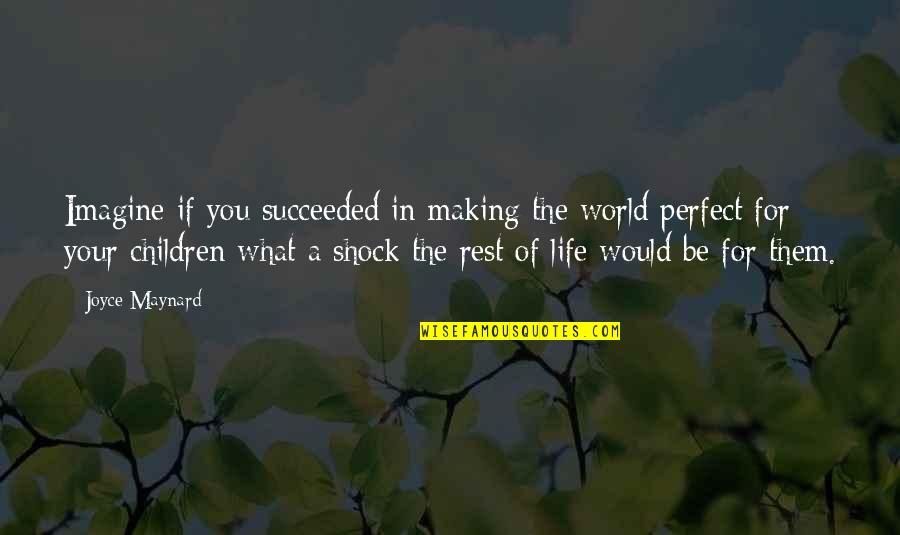 Imagine if you succeeded in making the world perfect for your children what a shock the rest of life would be for them. —
Joyce Maynard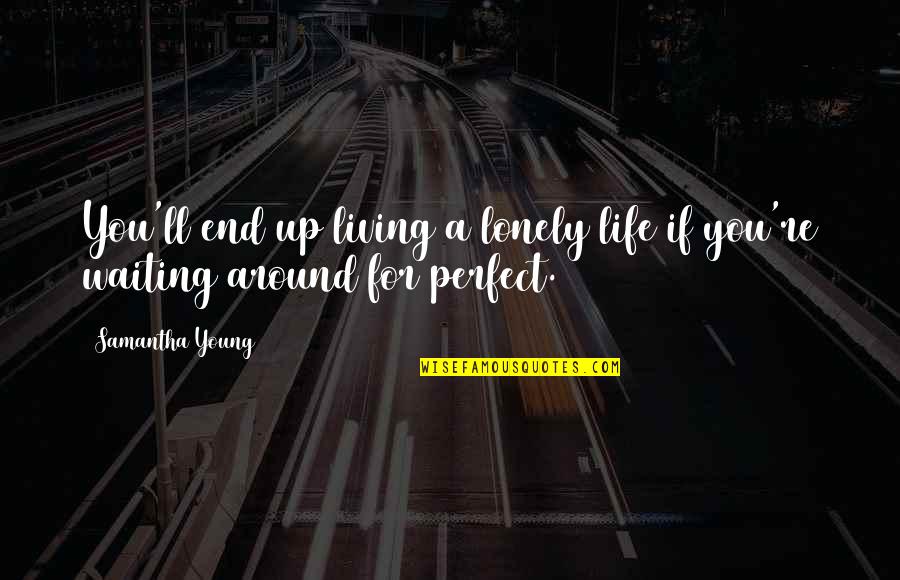 You'll end up living a lonely life if you're waiting around for perfect. —
Samantha Young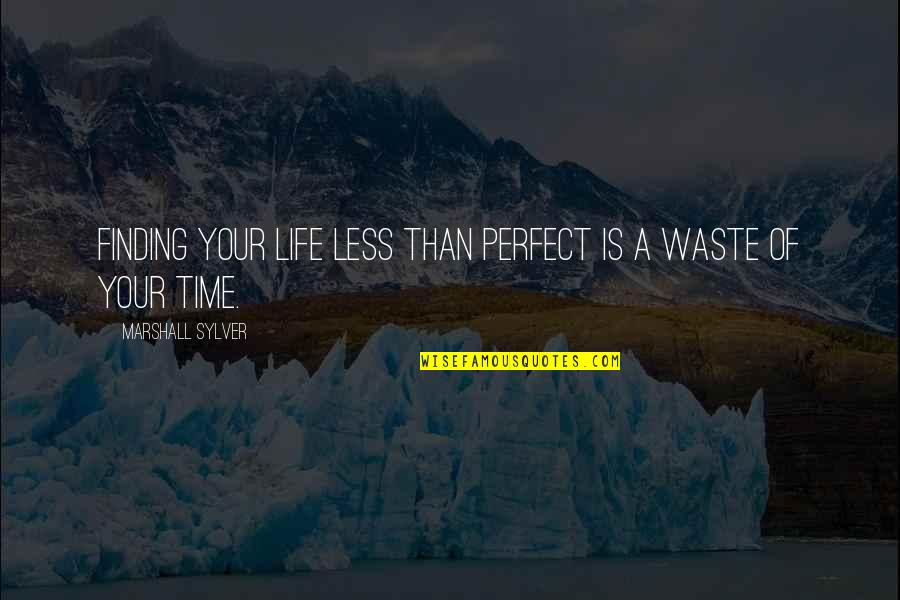 Finding your life less than perfect is a waste of your time. —
Marshall Sylver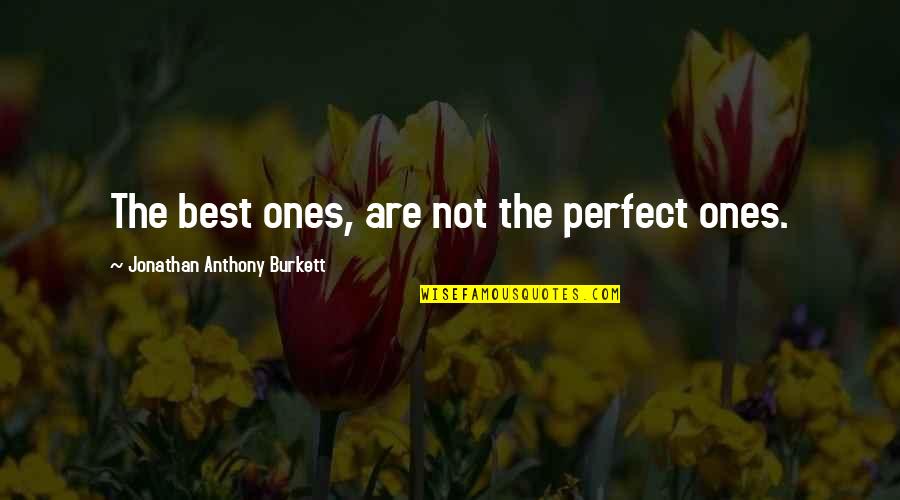 The best ones, are not the perfect ones. —
Jonathan Anthony Burkett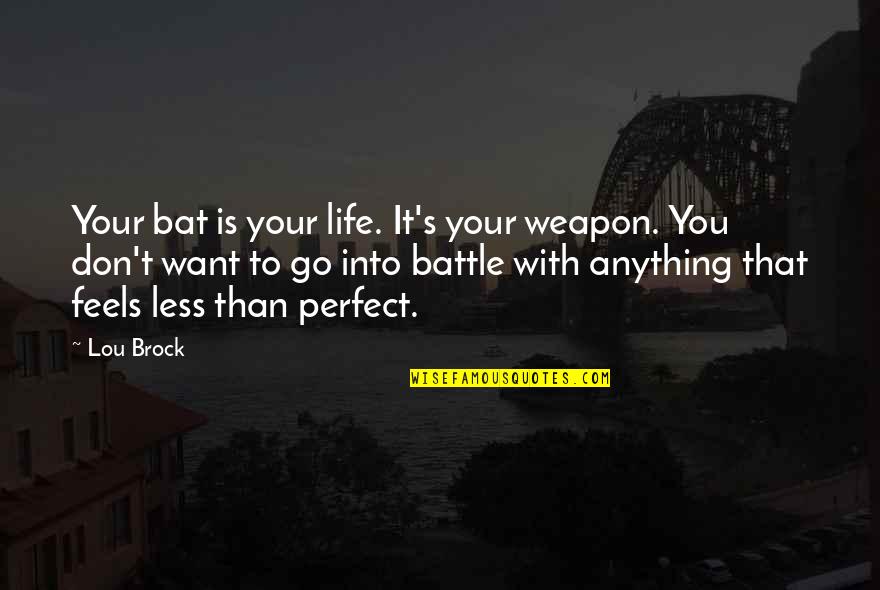 Your bat is your life. It's your weapon. You don't want to go into battle with anything that feels less than perfect. —
Lou Brock
If we were all perfect in our pasts, then we'd have nothing to hope for in our futures —
Jenny Oliver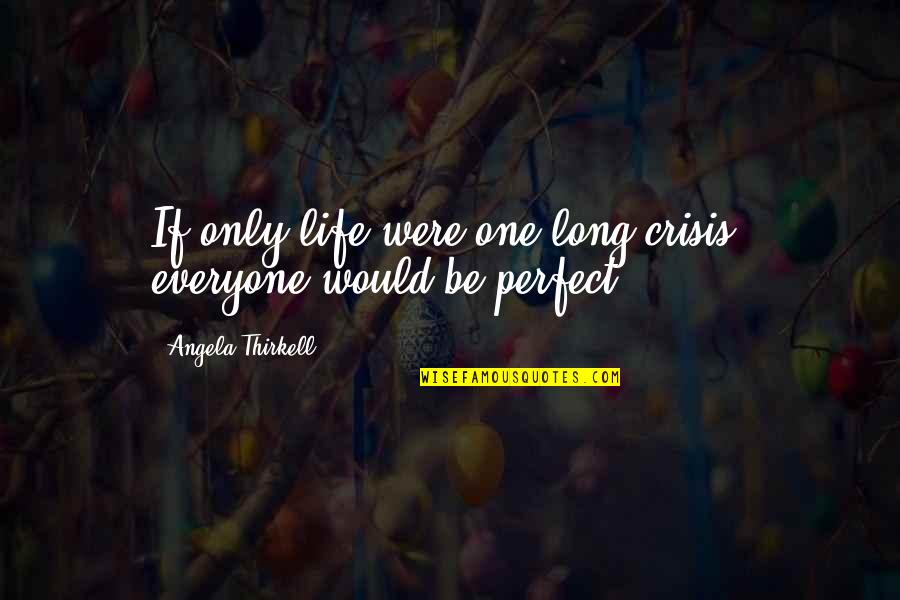 If only life were one long crisis, everyone would be perfect. —
Angela Thirkell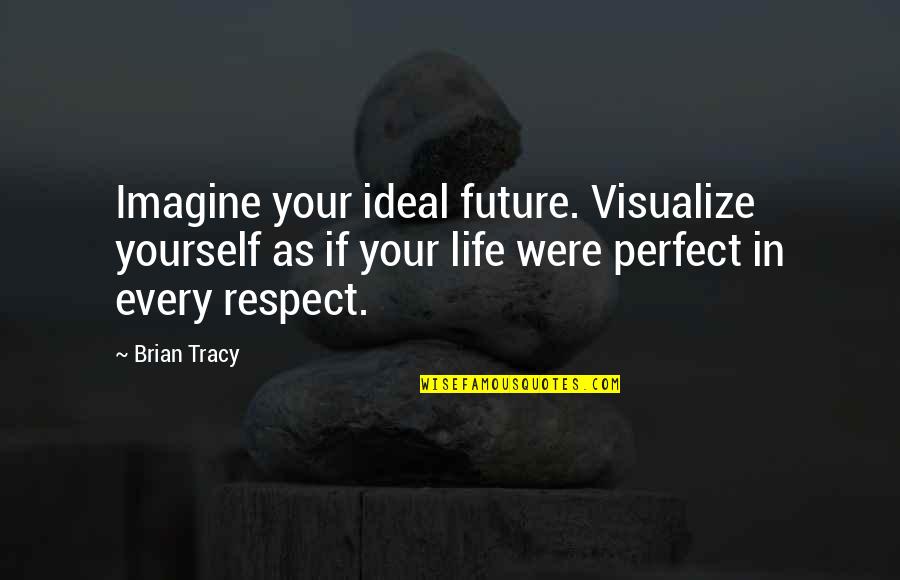 Imagine your ideal future. Visualize yourself as if your life were perfect in every respect. —
Brian Tracy