I Won't Break Quotes
Collection of top 42 famous quotes about I Won't Break
I Won't Break Quotes & Sayings
Happy to read and share the best inspirational I Won't Break quotes, sayings and quotations on Wise Famous Quotes.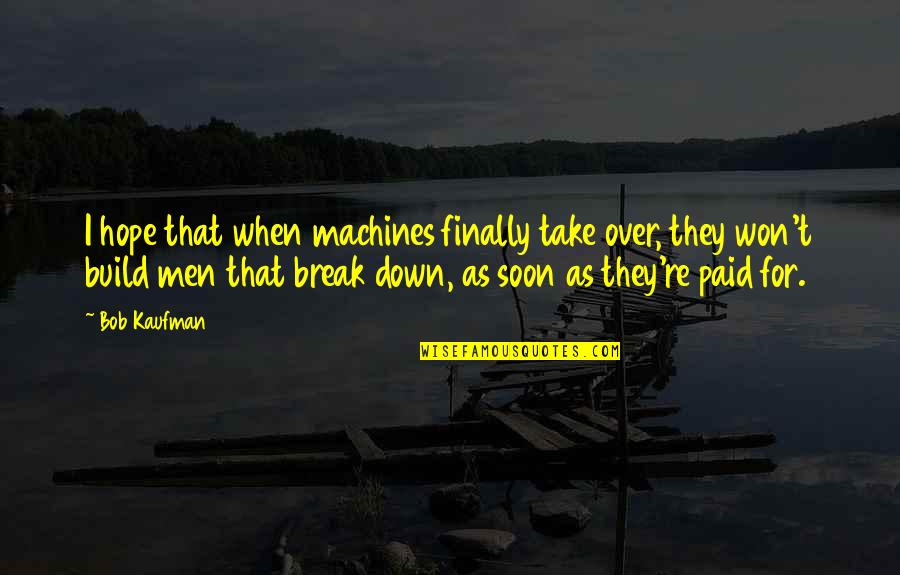 I hope that when machines finally take over, they won't build men that break down, as soon as they're paid for.
—
Bob Kaufman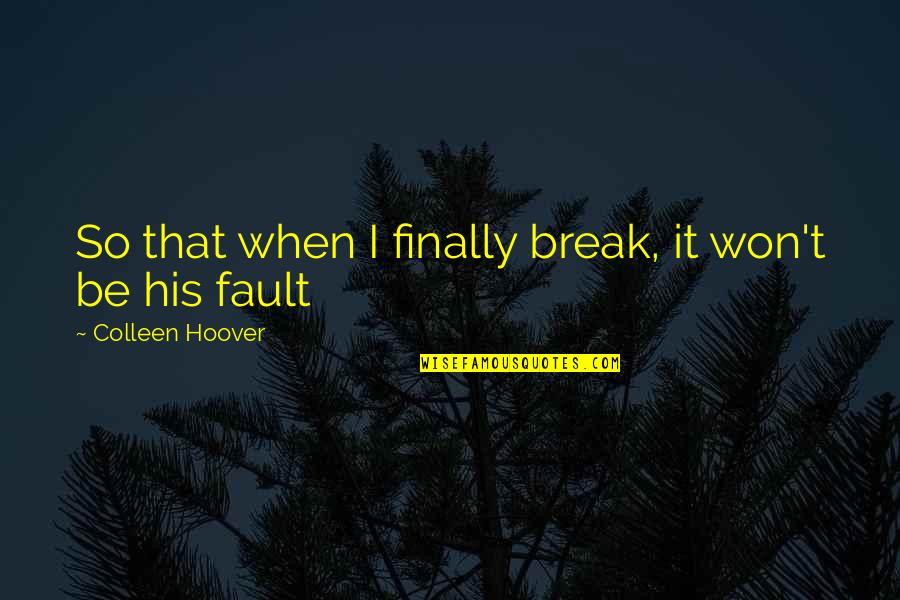 So that when I finally break, it won't be his fault
—
Colleen Hoover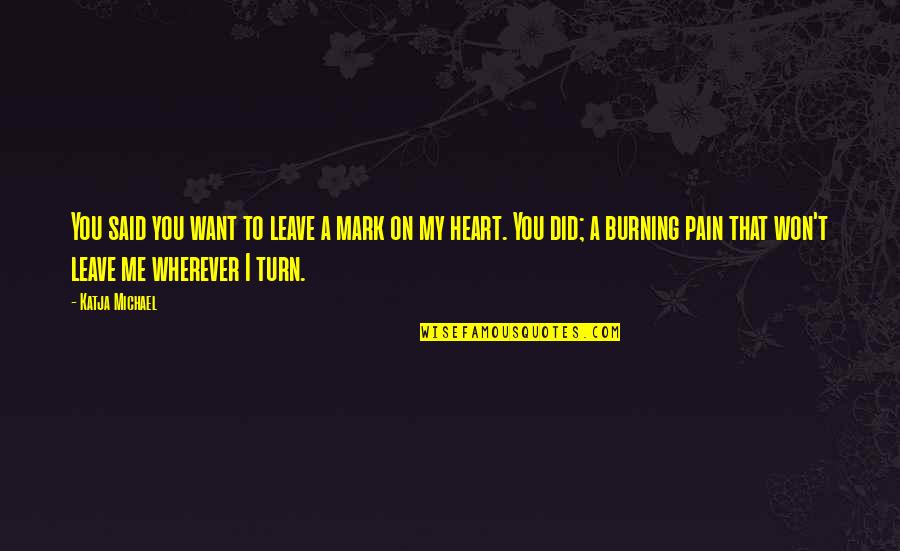 You said you want to leave a mark on my heart. You did; a burning pain that won't leave me wherever I turn.
—
Katja Michael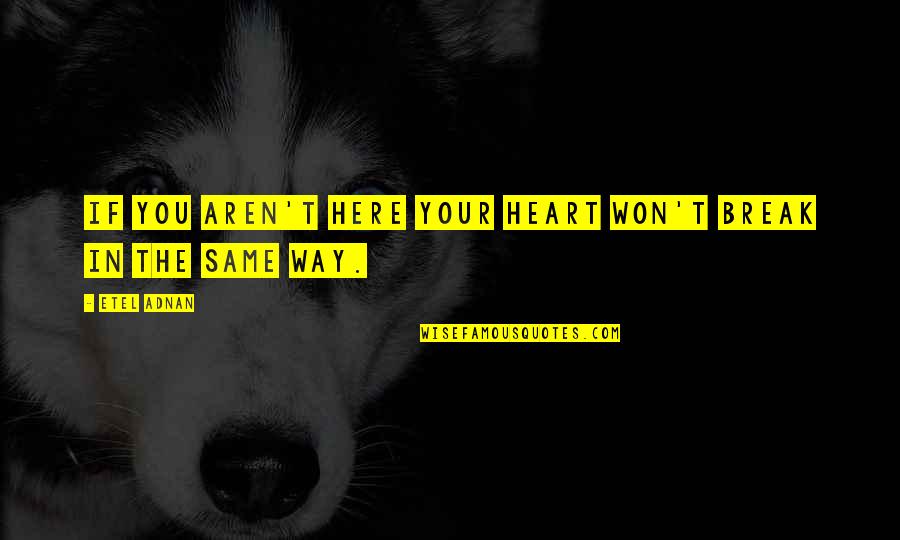 If you aren't here your heart won't break in the same way. —
Etel Adnan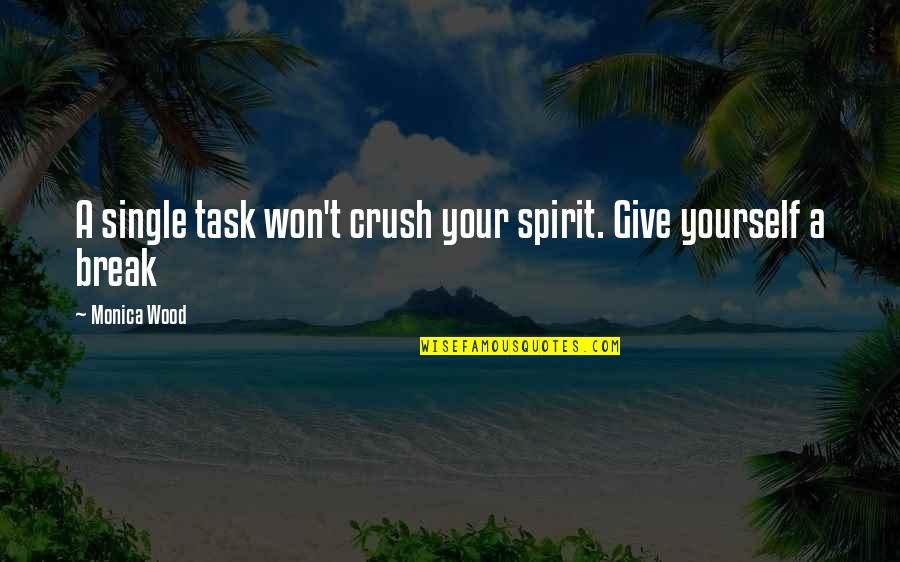 A single task won't crush your spirit. Give yourself a break —
Monica Wood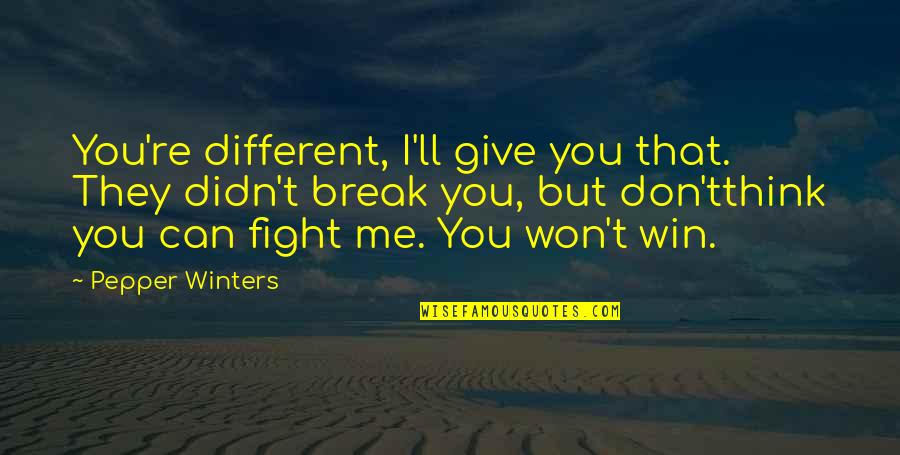 You're different, I'll give you that. They didn't break you, but don't
think you can fight me. You won't win. —
Pepper Winters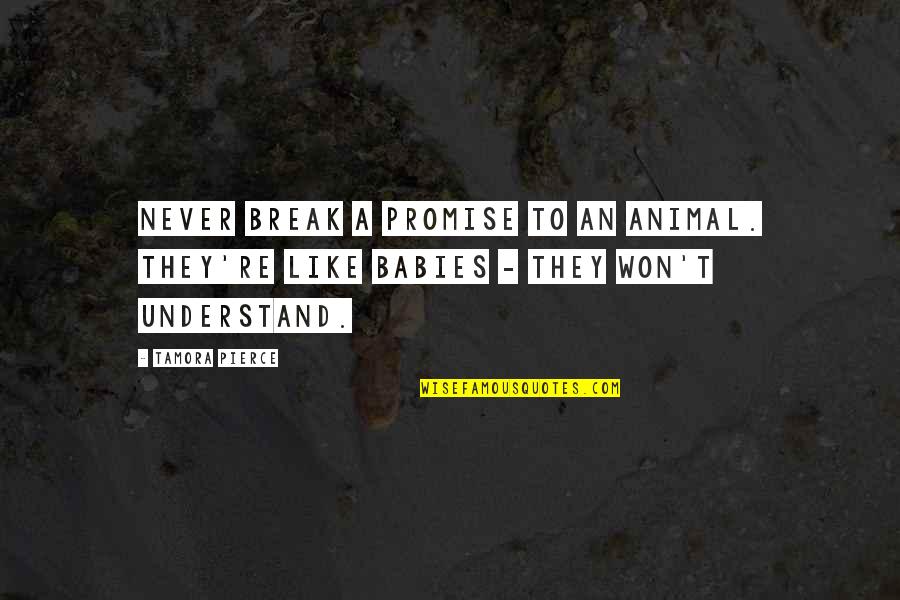 Never break a promise to an animal. They're like babies - they won't understand. —
Tamora Pierce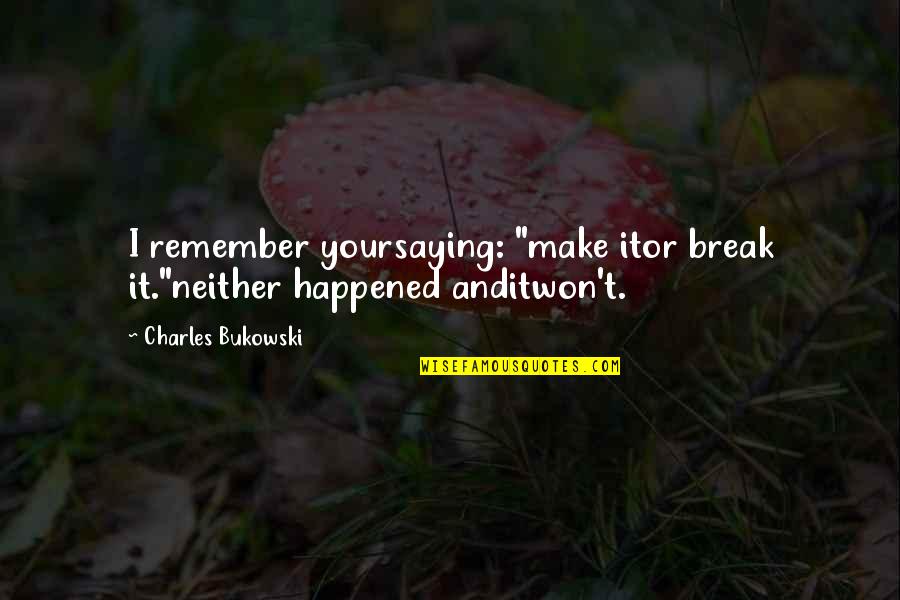 I remember your
saying: "make it
or break it."
neither happened and
it
won't. —
Charles Bukowski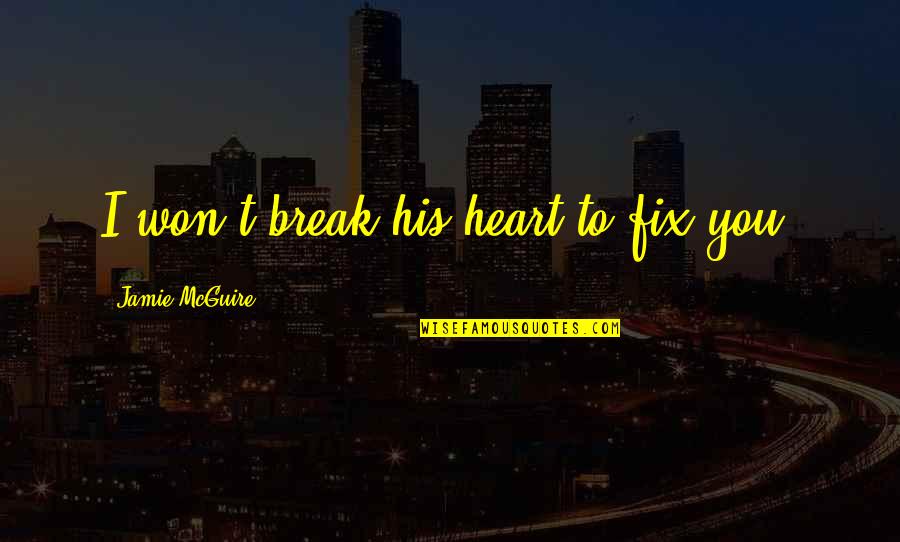 I won't break
his heart to fix you. —
Jamie McGuire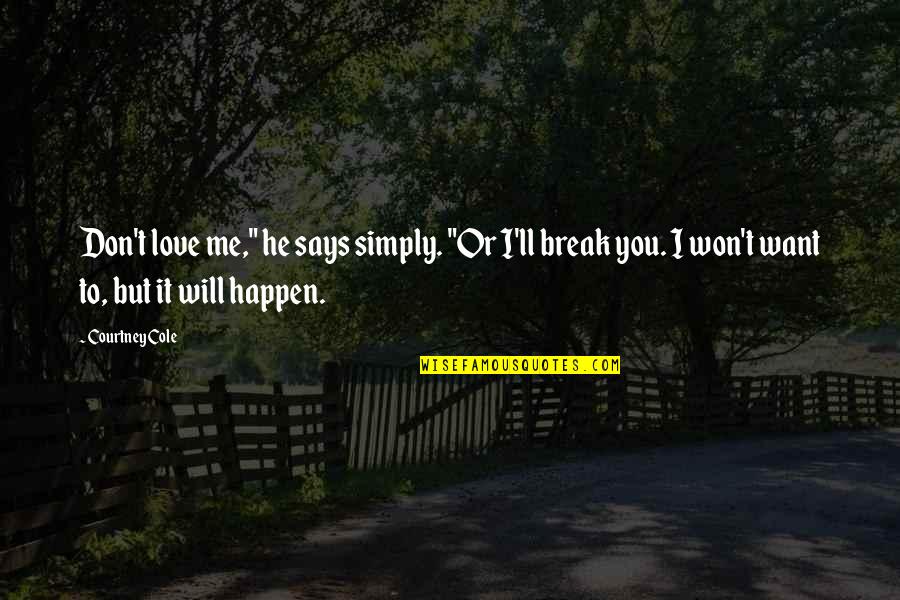 Don't love me," he says simply. "Or I'll break you. I won't want to, but it will happen. —
Courtney Cole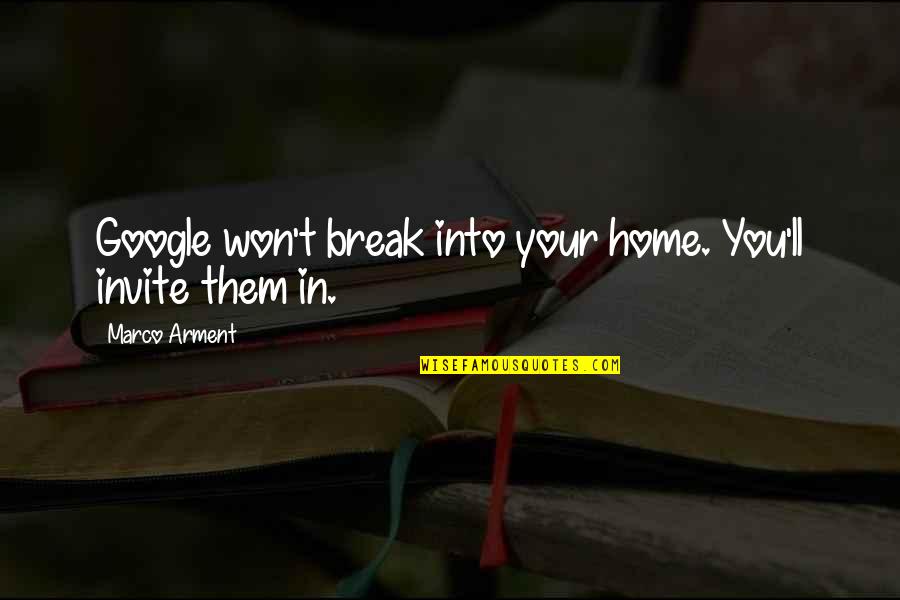 Google won't break into your home. You'll invite them in. —
Marco Arment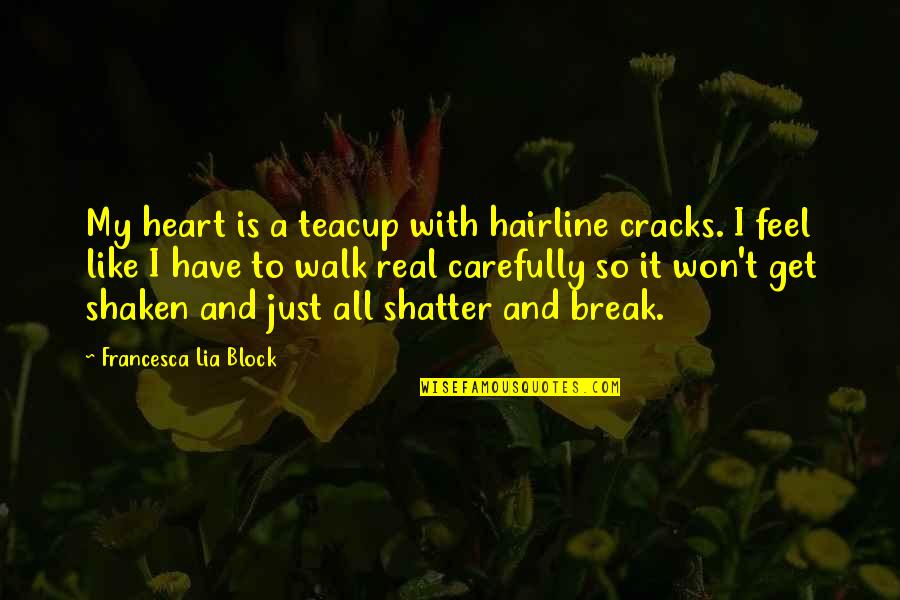 My heart is a teacup with hairline cracks. I feel like I have to walk real carefully so it won't get shaken and just all shatter and break. —
Francesca Lia Block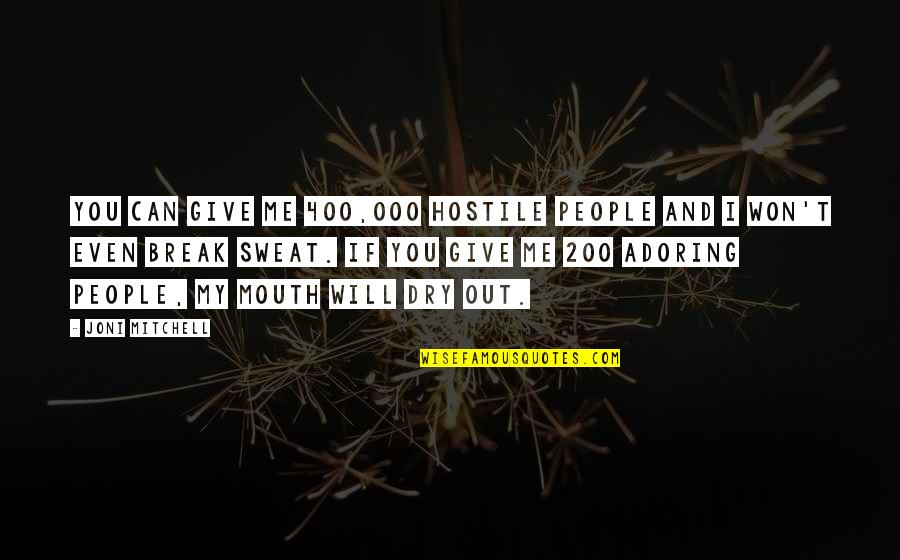 You can give me 400,000 hostile people and I won't even break sweat. If you give me 200 adoring people, my mouth will dry out. —
Joni Mitchell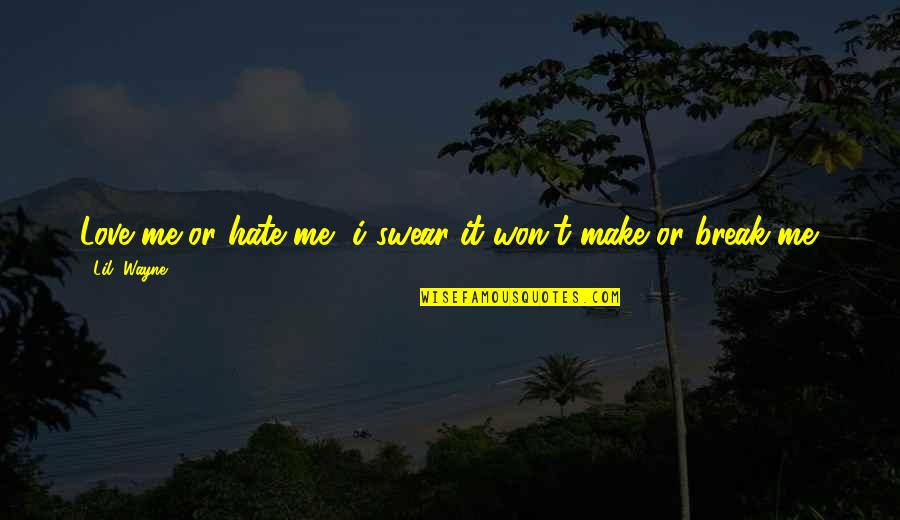 Love me or hate me, i swear it won't make or break me. —
Lil' Wayne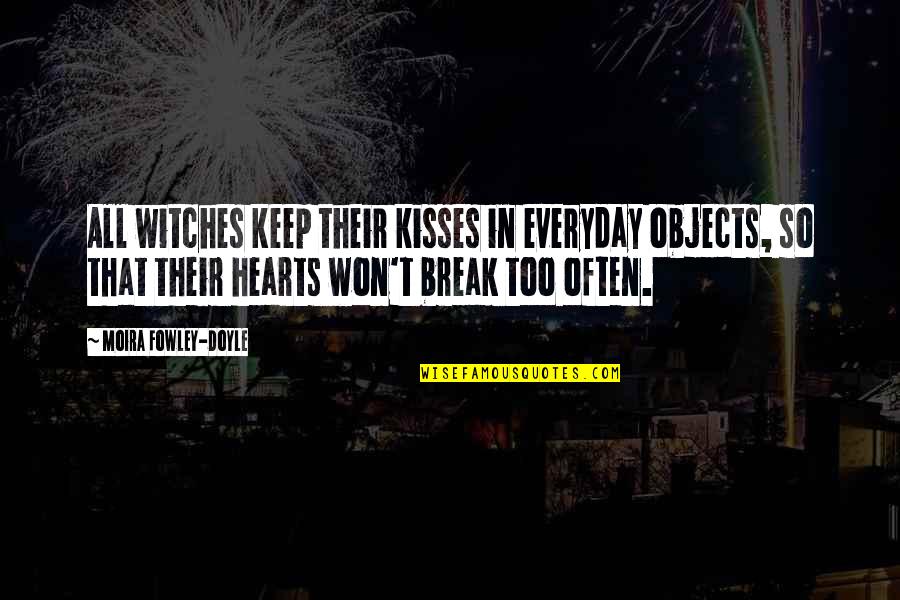 All witches keep their kisses in everyday objects, so that their hearts won't break too often. —
Moira Fowley-Doyle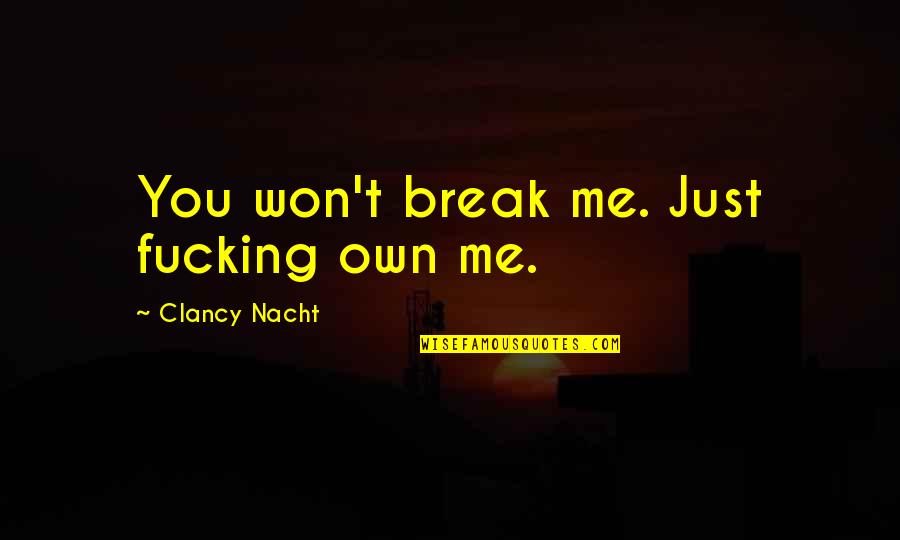 You won't break me. Just fucking own me. —
Clancy Nacht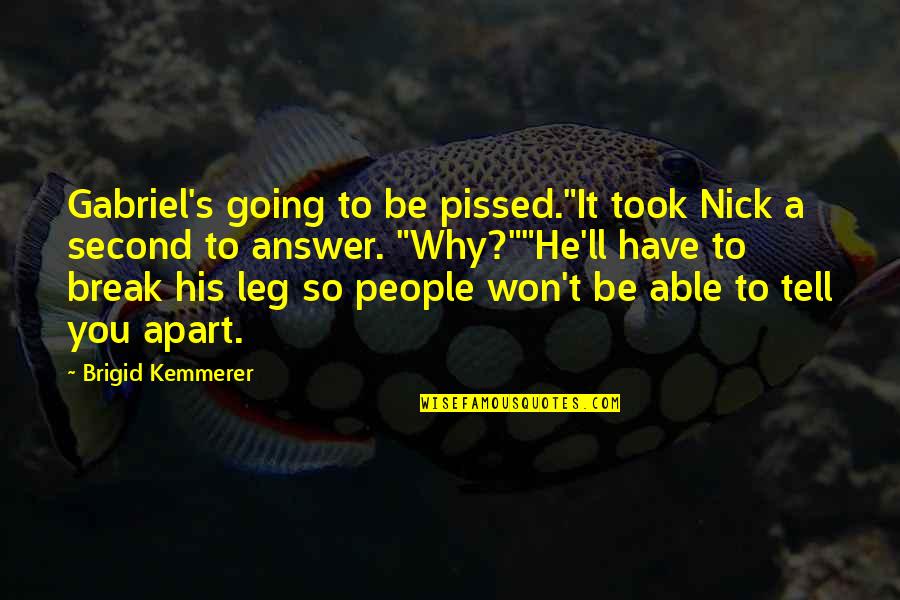 Gabriel's going to be pissed."
It took Nick a second to answer. "Why?"
"He'll have to break his leg so people won't be able to tell you apart. —
Brigid Kemmerer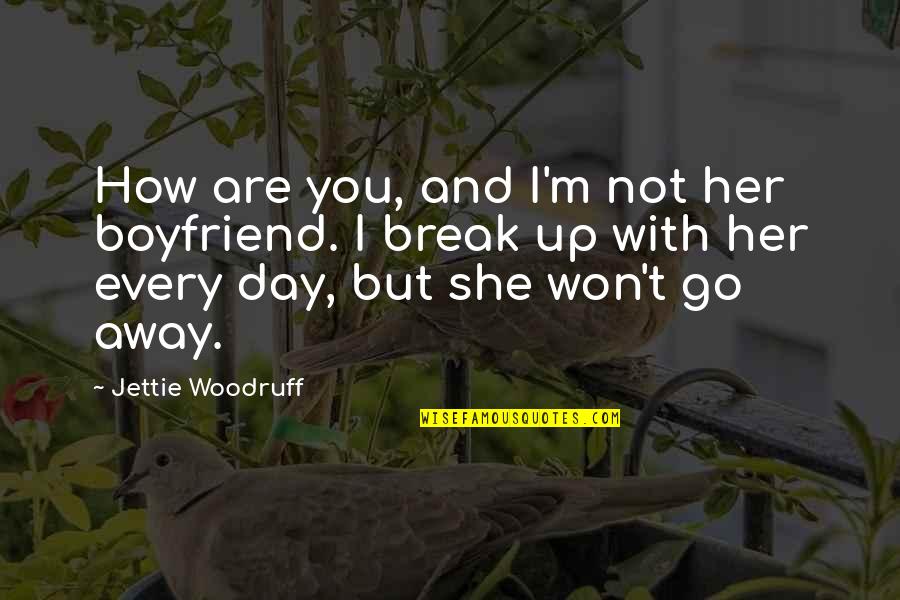 How are you, and I'm not her boyfriend. I break up with her every day, but she won't go away. —
Jettie Woodruff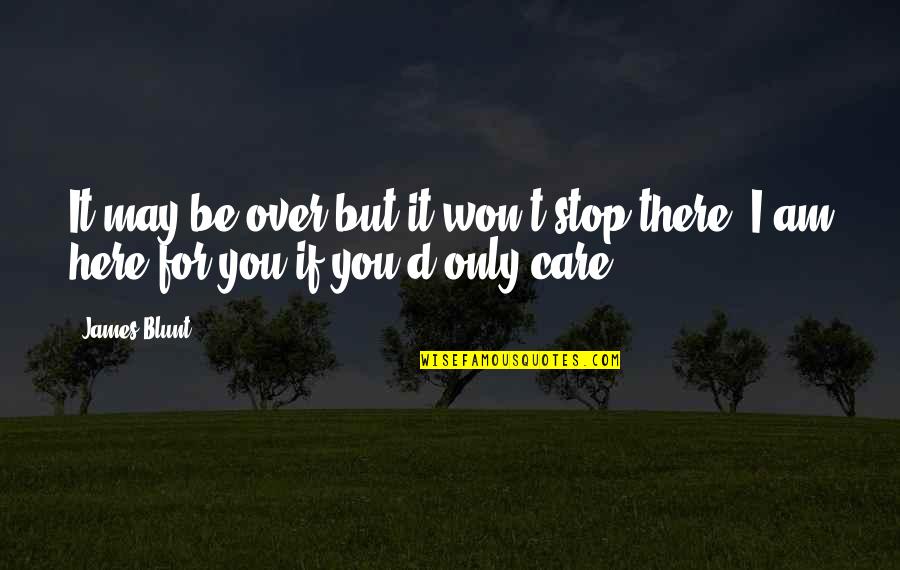 It may be over but it won't stop there, I am here for you if you'd only care —
James Blunt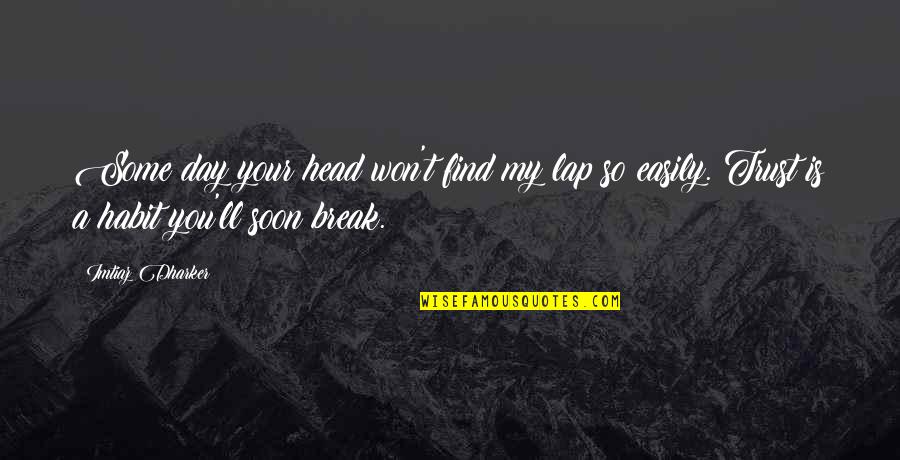 Some day your head won't find my lap so easily. Trust is a habit you'll soon break. —
Imtiaz Dharker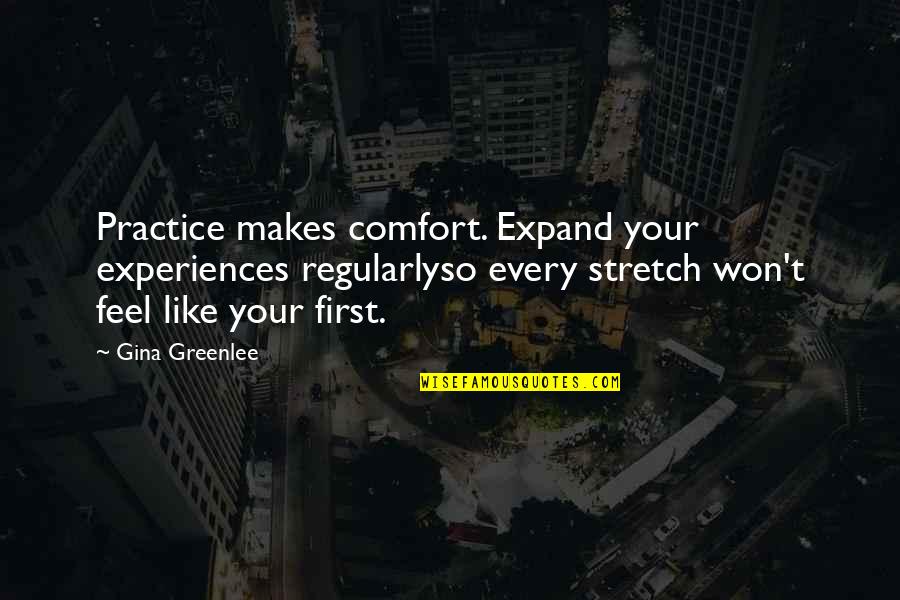 Practice makes comfort. Expand your experiences regularly
so every stretch won't feel like your first. —
Gina Greenlee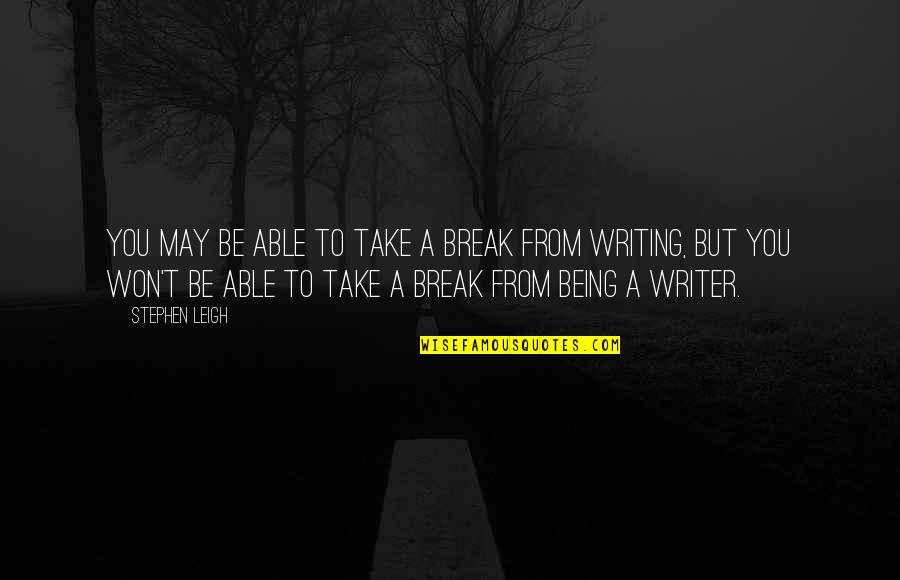 You may be able to take a break from writing, but you won't be able to take a break from being a writer. —
Stephen Leigh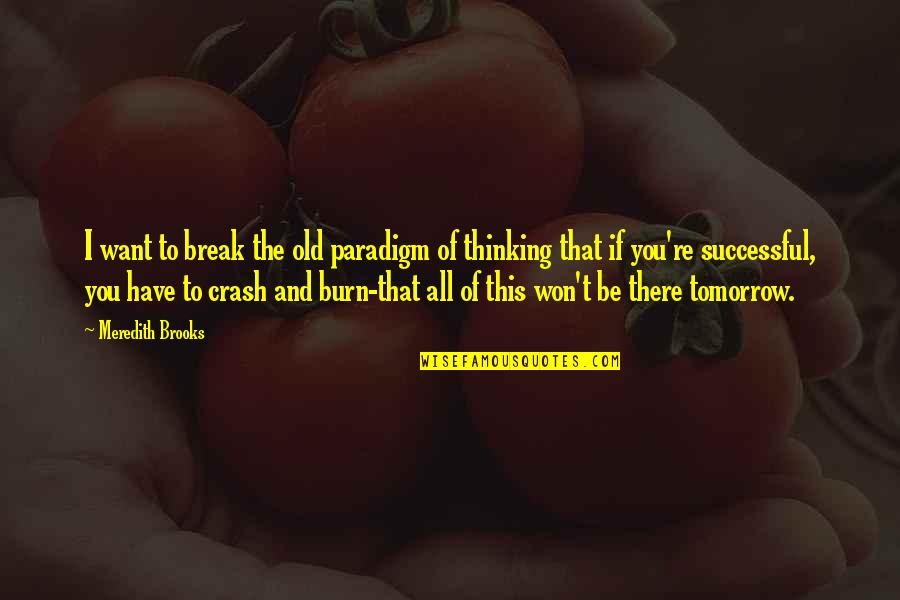 I want to break the old paradigm of thinking that if you're successful, you have to crash and burn-that all of this won't be there tomorrow. —
Meredith Brooks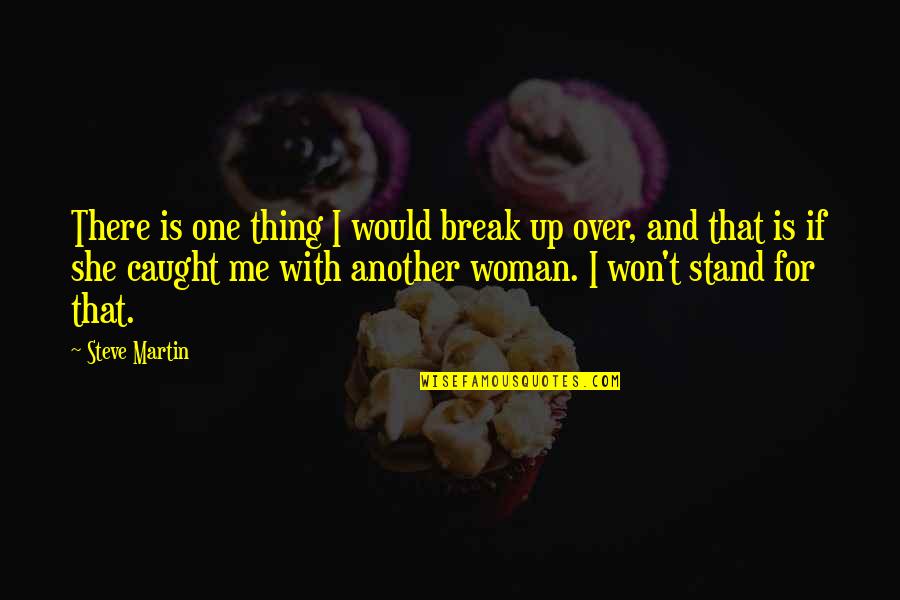 There is one thing I would break up over, and that is if she caught me with another woman. I won't stand for that. —
Steve Martin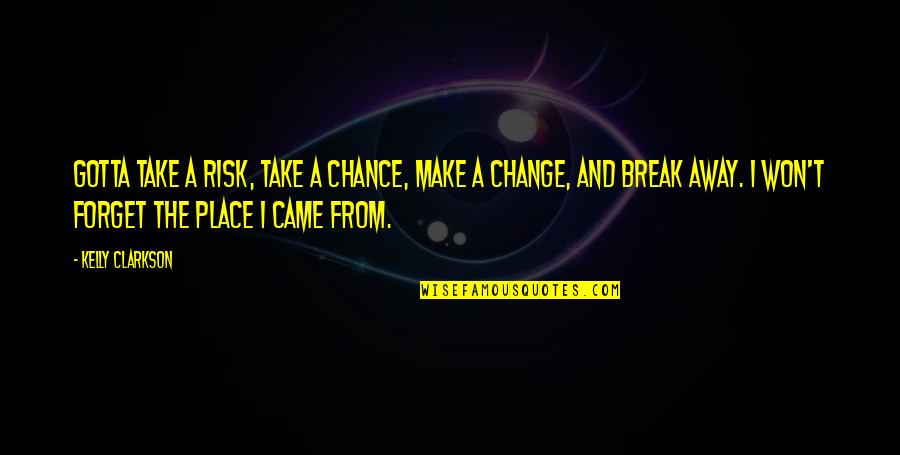 Gotta take a risk, take a chance, make a change, and break away. I won't forget the place I came from. —
Kelly Clarkson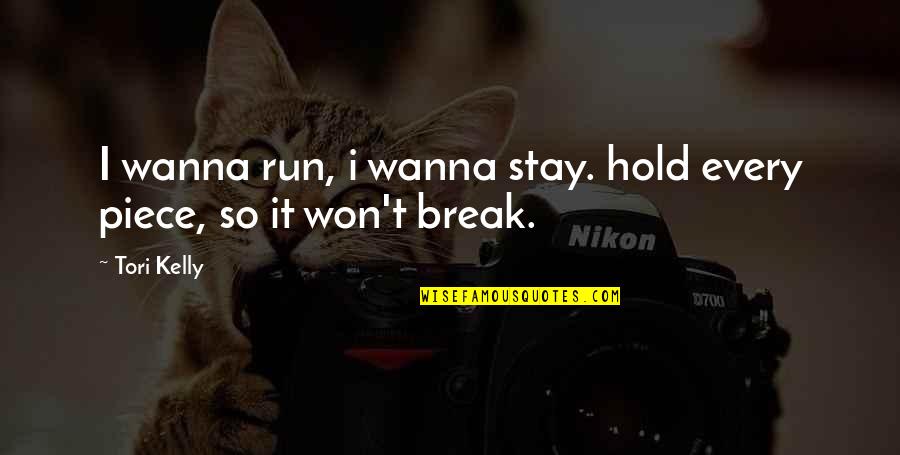 I wanna run, i wanna stay. hold every piece, so it won't break. —
Tori Kelly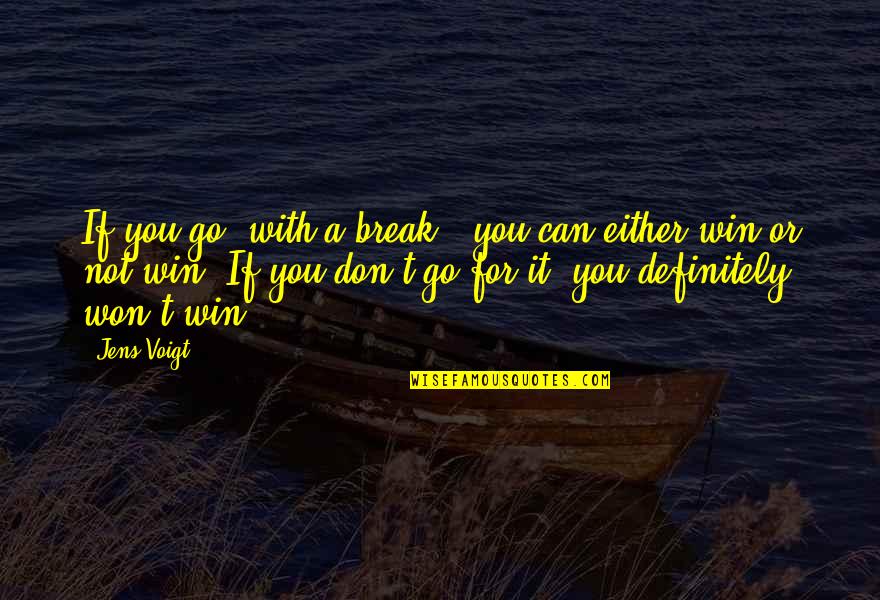 If you go (with a break), you can either win or not win. If you don't go for it, you definitely won't win. —
Jens Voigt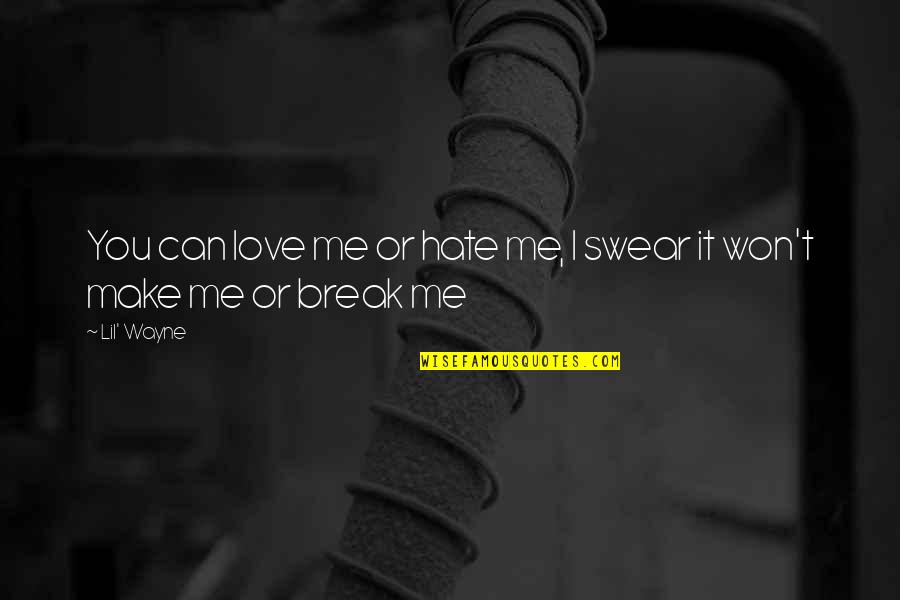 You can love me or hate me, I swear it won't make me or break me —
Lil' Wayne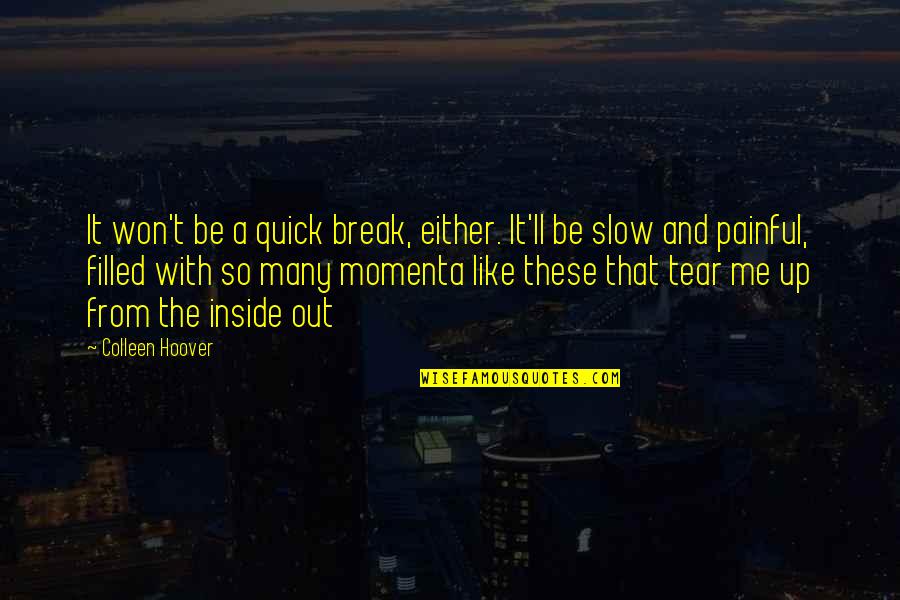 It won't be a quick break, either. It'll be slow and painful, filled with so many momenta like these that tear me up from the inside out —
Colleen Hoover
There's a great book about that, "The Breaking Point" by Stephen Koch . It won't improve your opinion of [Ernest] Hemingway. —
George Packer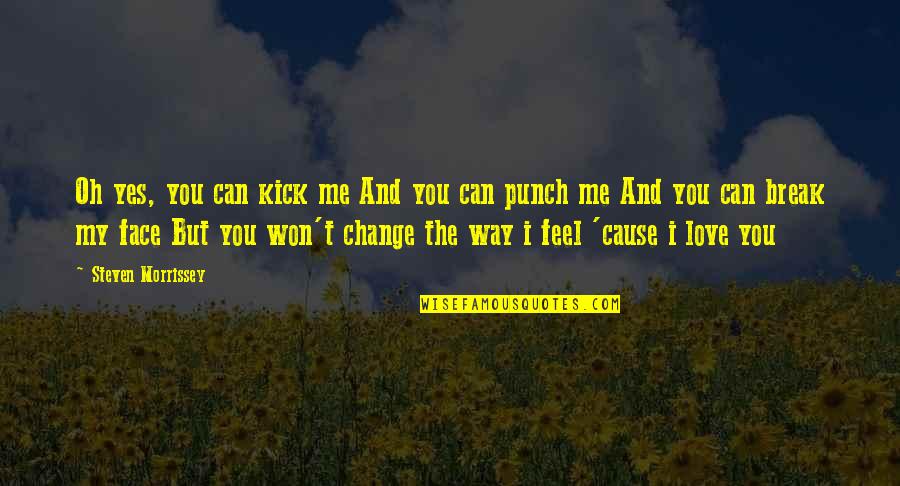 Oh yes, you can kick me And you can punch me And you can break my face But you won't change the way i feel 'cause i love you —
Steven Morrissey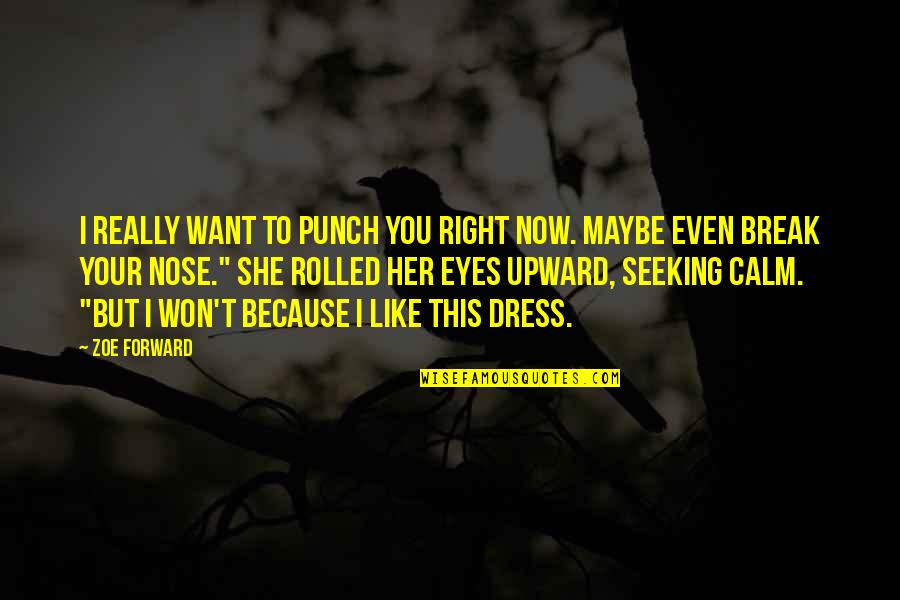 I really want to punch you right now. Maybe even break your nose." She rolled her eyes upward, seeking calm. "But I won't because I like this dress. —
Zoe Forward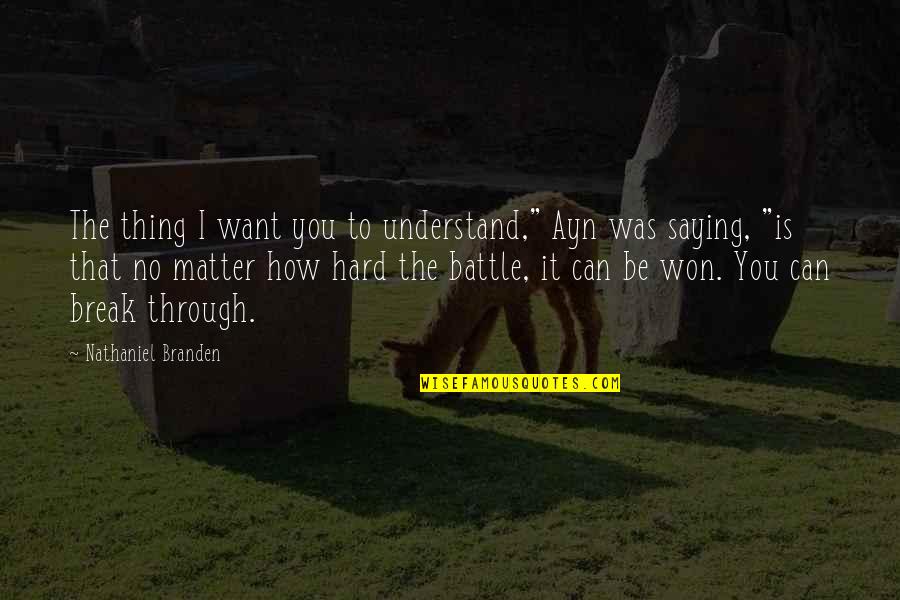 The thing I want you to understand," Ayn was saying, "is that no matter how hard the battle, it can be won. You can break through. —
Nathaniel Branden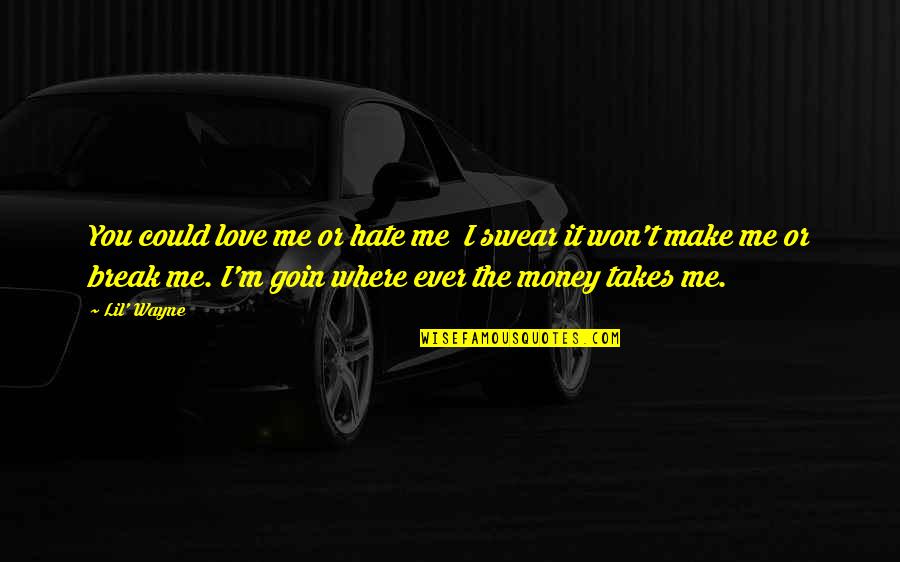 You could love me or hate me
I swear it won't make me or break me.
I'm goin where ever the money takes me. —
Lil' Wayne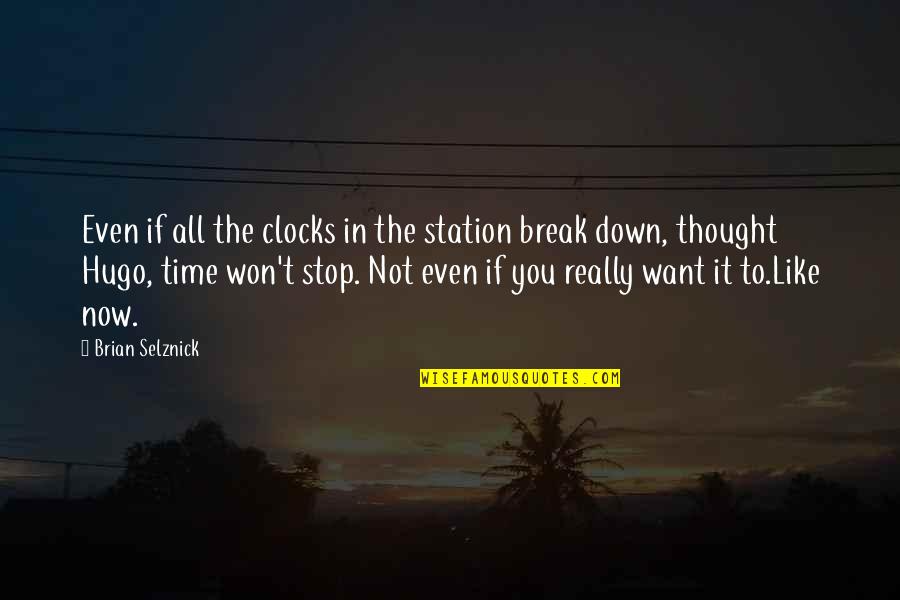 Even if all the clocks in the station break down, thought Hugo, time won't stop. Not even if you really want it to.
Like now. —
Brian Selznick