Few leaders are born. We learn to be leaders. We learn by working with other people and working through our philosophy.
—
Frances Hesselbein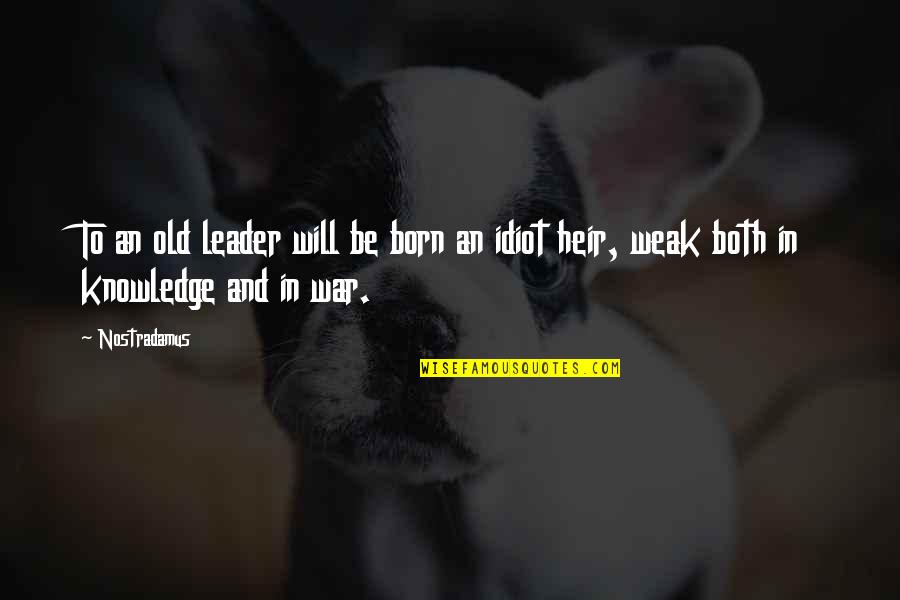 To an old leader will be born an idiot heir, weak both in knowledge and in war.
—
Nostradamus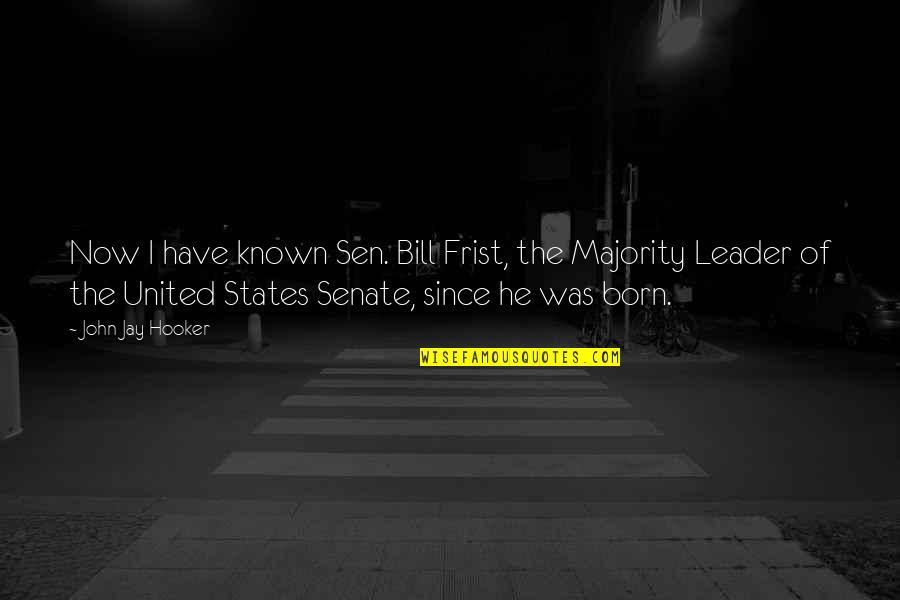 Now I have known Sen. Bill Frist, the Majority Leader of the United States Senate, since he was born.
—
John Jay Hooker
He [Hitler] is a very great man. "Fuhrer" is the proper name for him, for he is a born leader, yes, and statesman.
—
David Lloyd George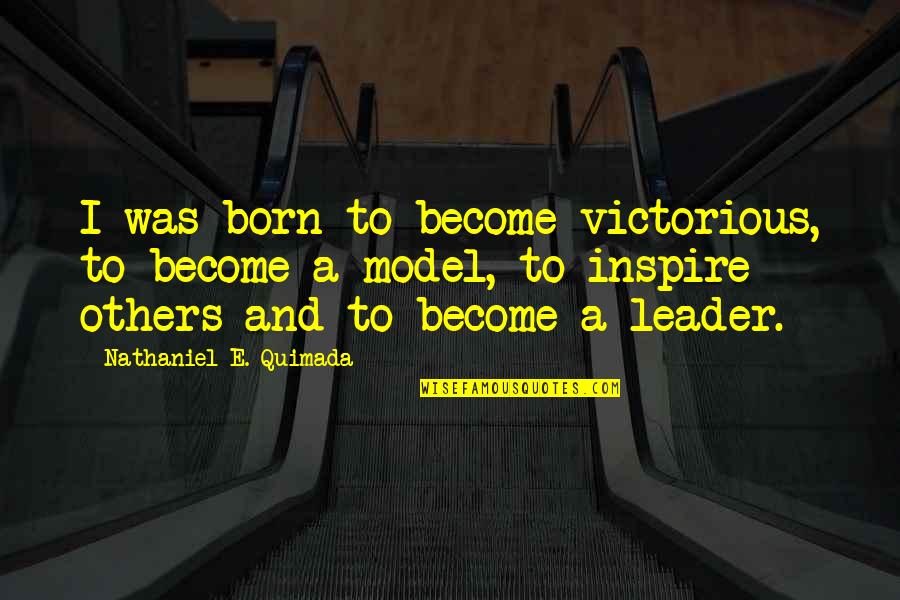 I was born to become victorious, to become a model, to inspire others and to become a leader.
—
Nathaniel E. Quimada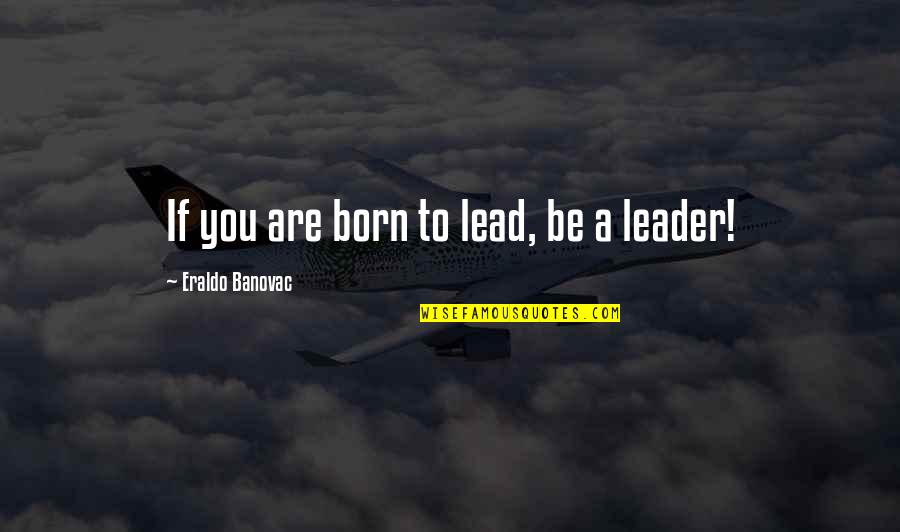 If you are born to lead, be a leader!
—
Eraldo Banovac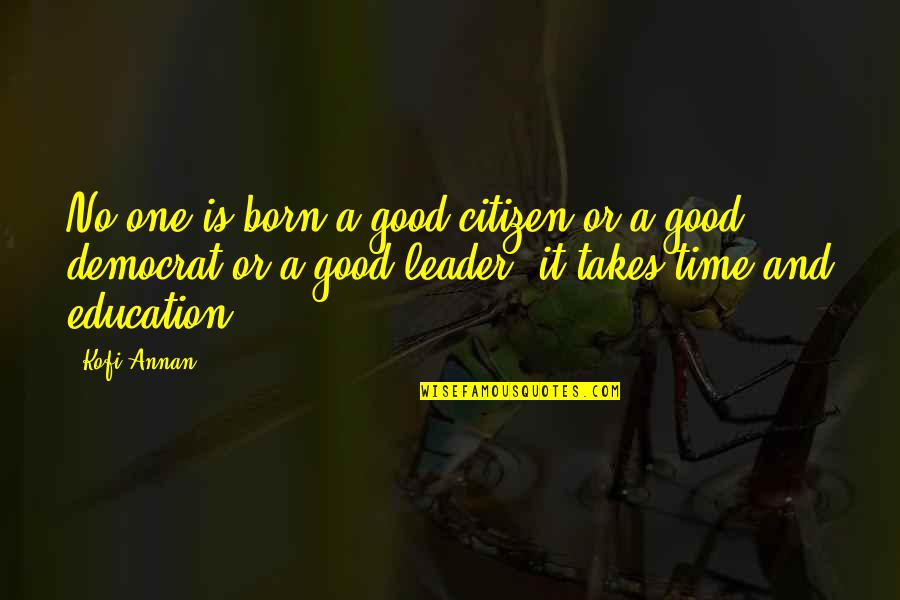 No one is born a good citizen or a good democrat or a good leader; it takes time and education. —
Kofi Annan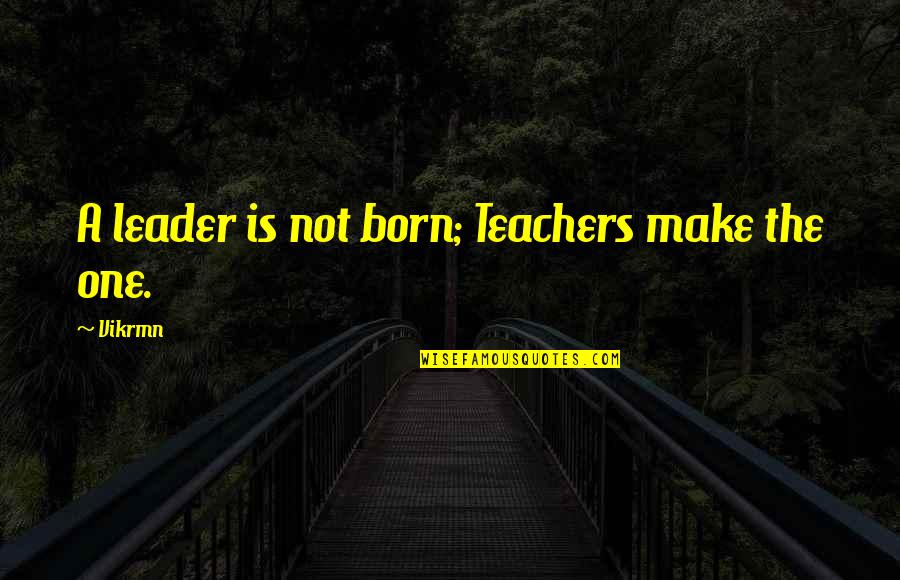 A leader is not born; Teachers make the one. —
Vikrmn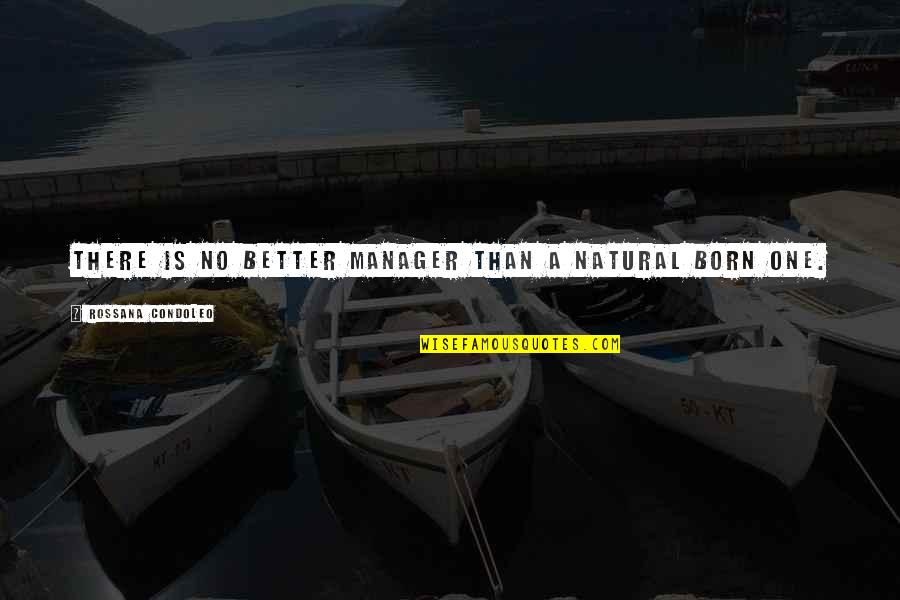 There is no better manager than a natural born one. —
Rossana Condoleo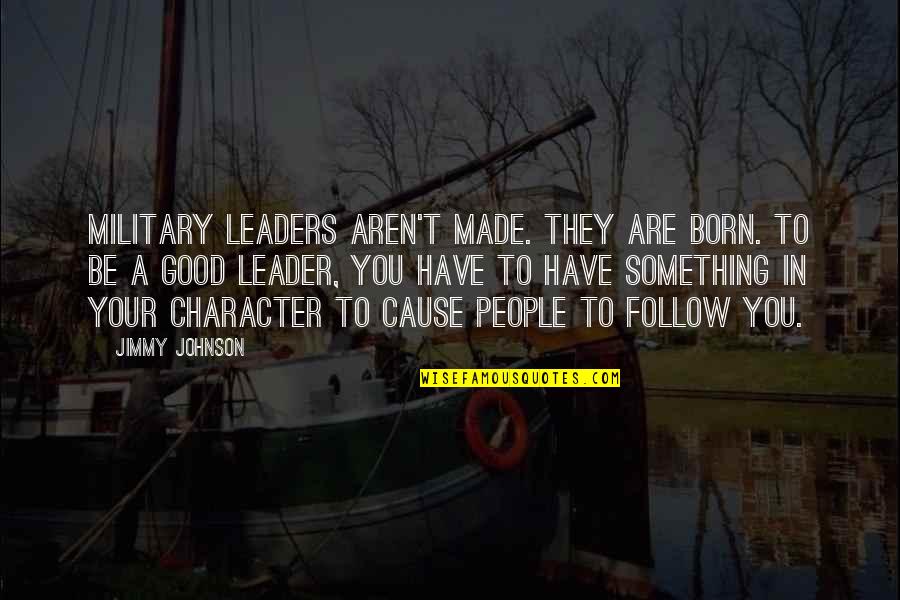 Military leaders aren't made. They are born. To be a good leader, you have to have something in your character to cause people to follow you. —
Jimmy Johnson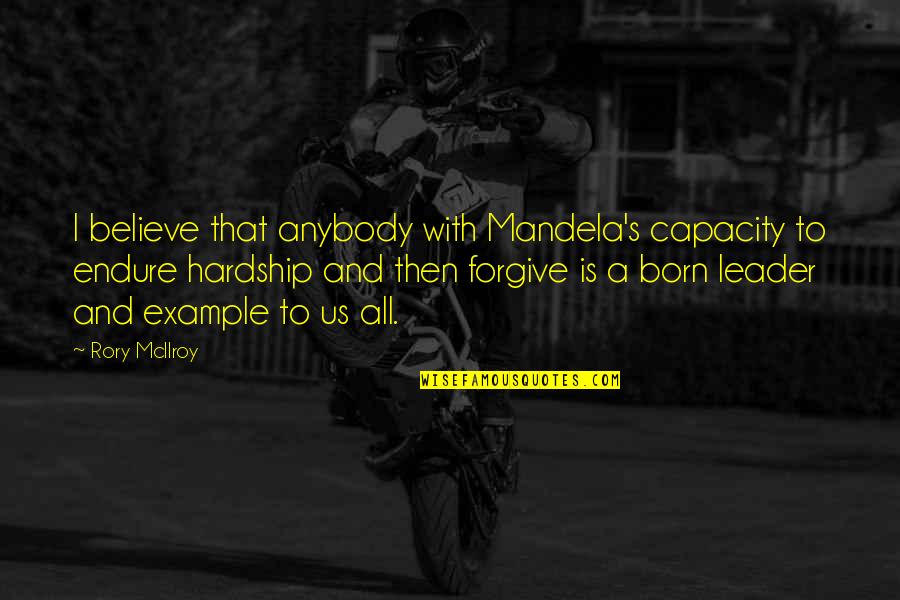 I believe that anybody with Mandela's capacity to endure hardship and then forgive is a born leader and example to us all. —
Rory McIlroy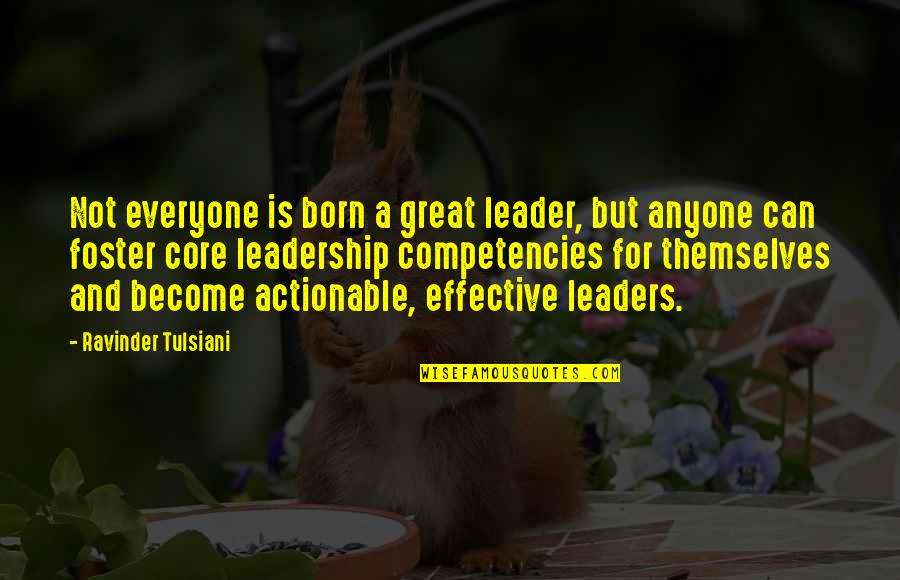 Not everyone is born a great leader, but anyone can foster core leadership competencies for themselves and become actionable, effective leaders. —
Ravinder Tulsiani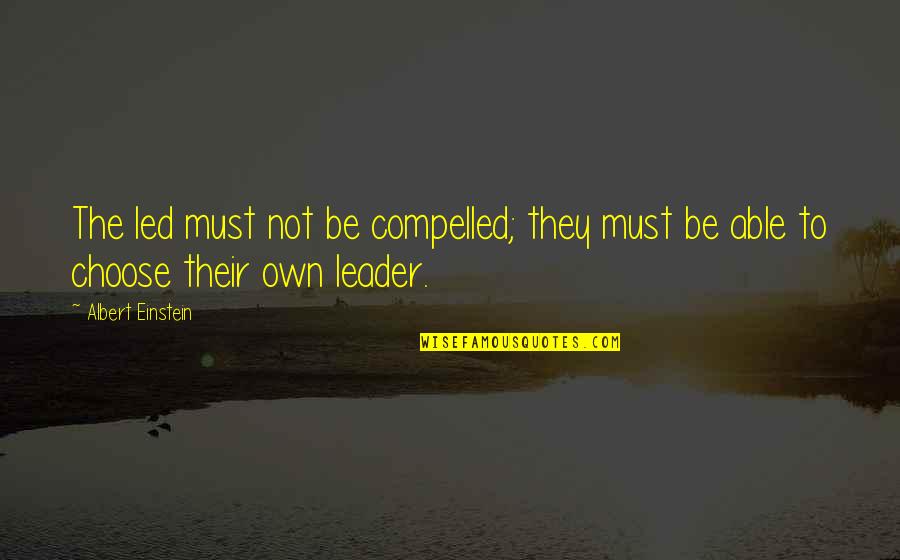 The led must not be compelled; they must be able to choose their own leader. —
Albert Einstein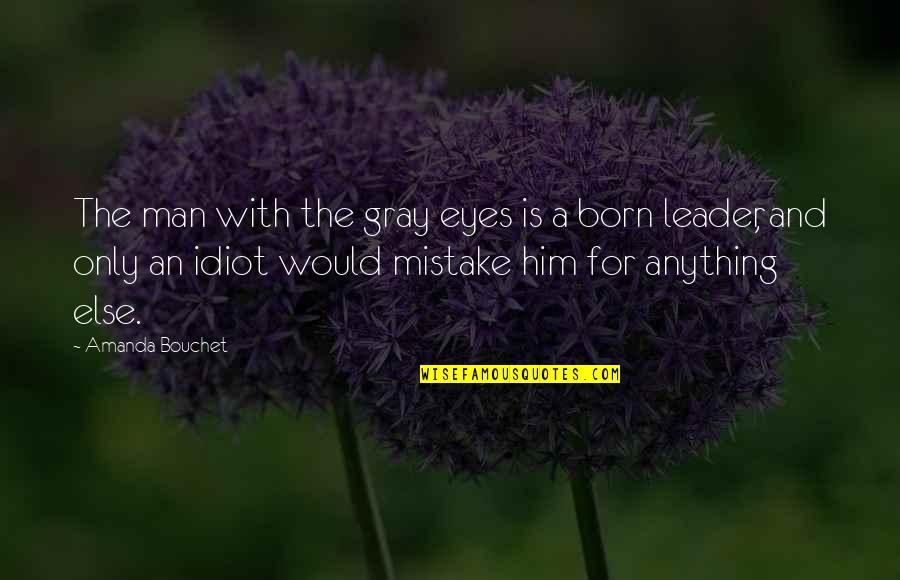 The man with the gray eyes is a born leader, and only an idiot would mistake him for anything else. —
Amanda Bouchet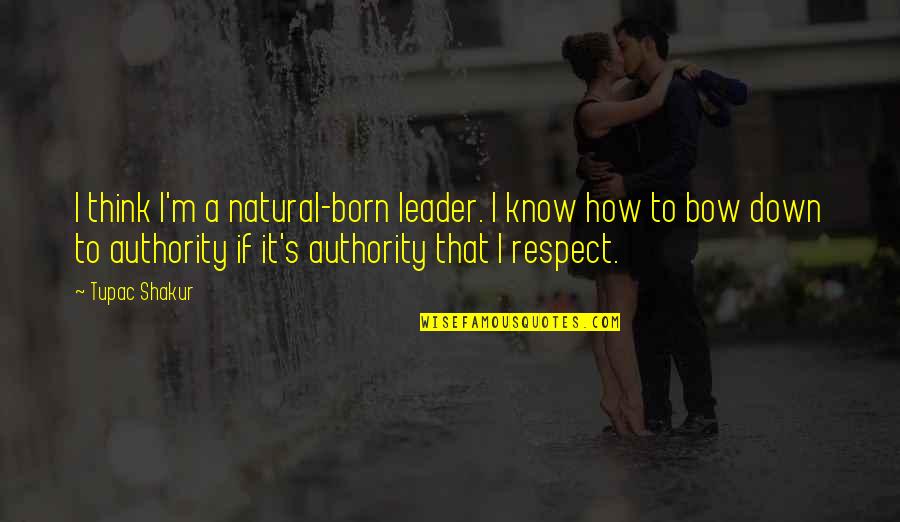 I think I'm a natural-born leader. I know how to bow down to authority if it's authority that I respect. —
Tupac Shakur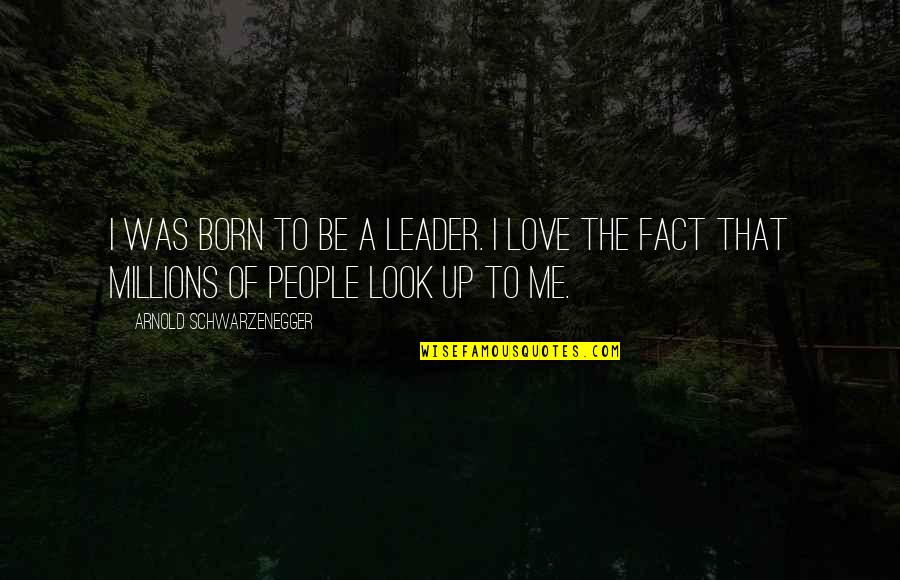 I was born to be a leader. I love the fact that millions of people look up to me. —
Arnold Schwarzenegger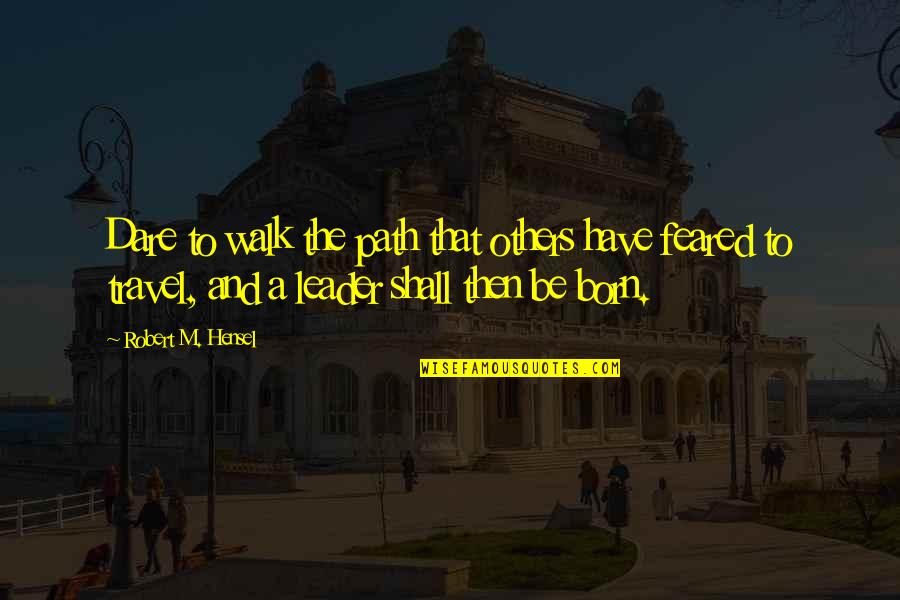 Dare to walk the path that others have feared to travel, and a leader shall then be born. —
Robert M. Hensel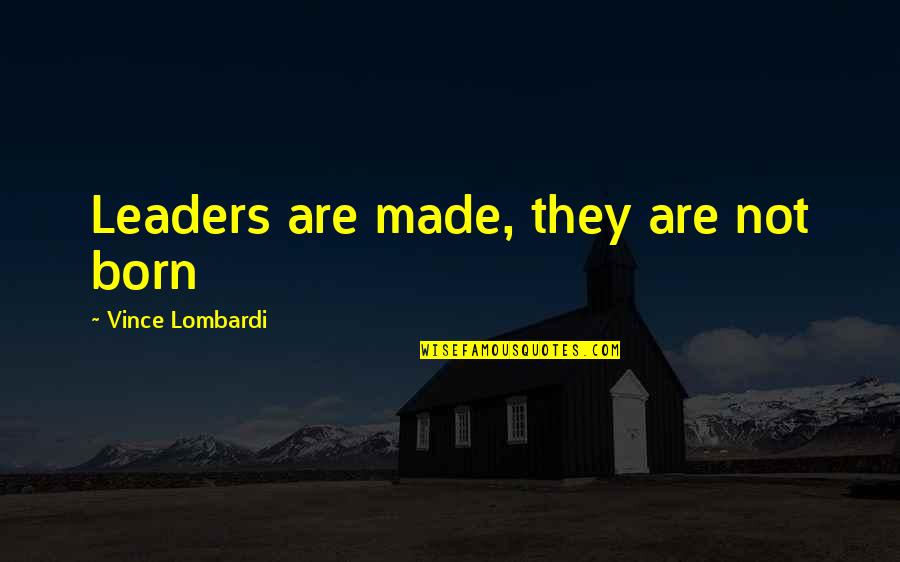 Leaders are made, they are not born —
Vince Lombardi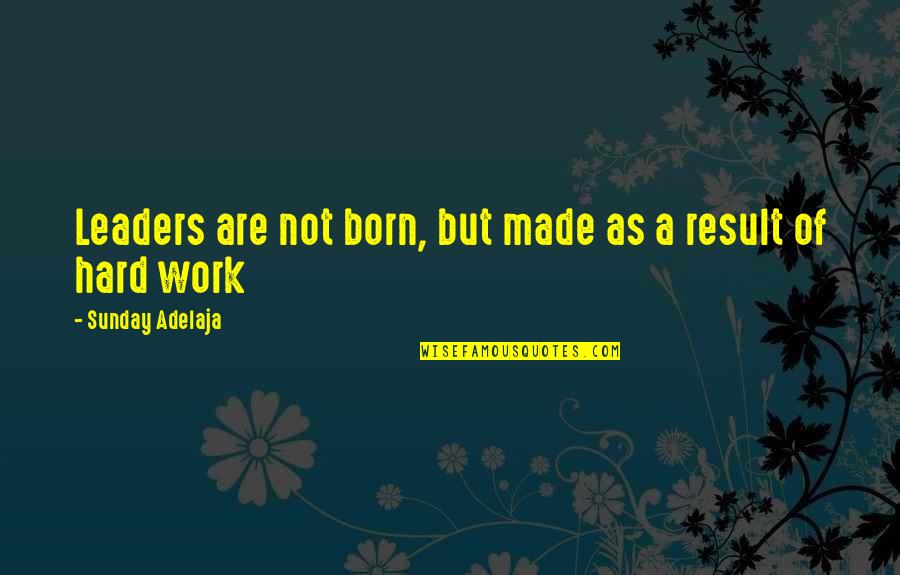 Leaders are not born, but made as a result of hard work —
Sunday Adelaja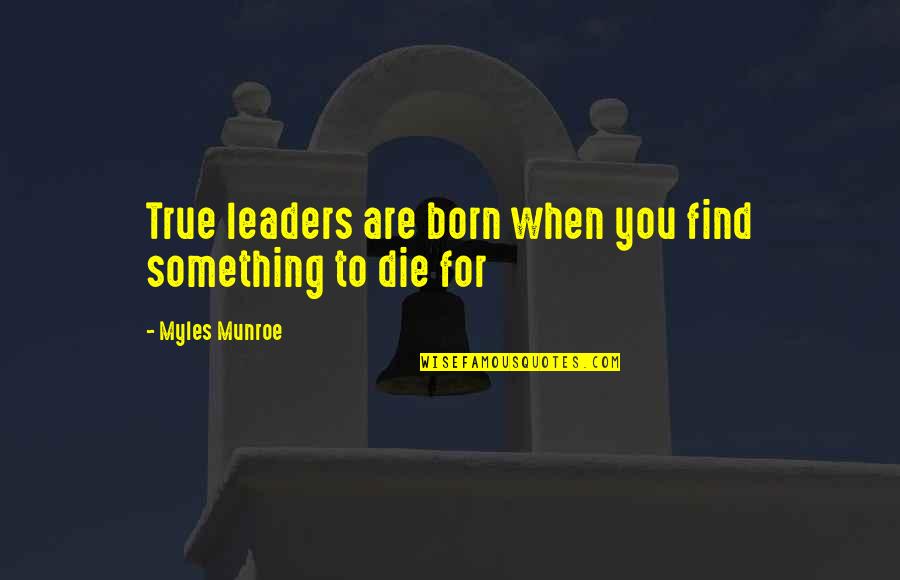 True leaders are born when you find something to die for —
Myles Munroe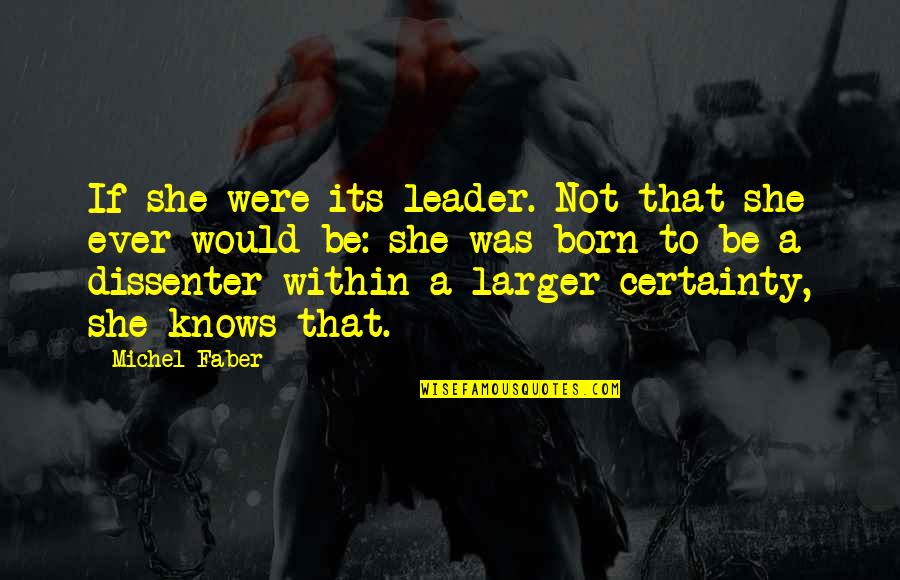 If she were its leader. Not that she ever would be: she was born to be a dissenter within a larger certainty, she knows that. —
Michel Faber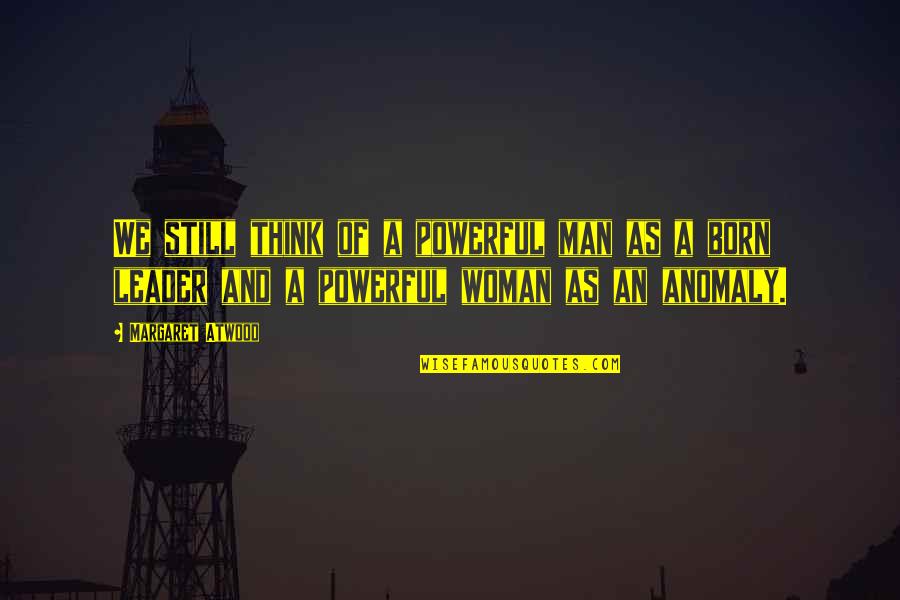 We still think of a powerful man as a born leader and a powerful woman as an anomaly. —
Margaret Atwood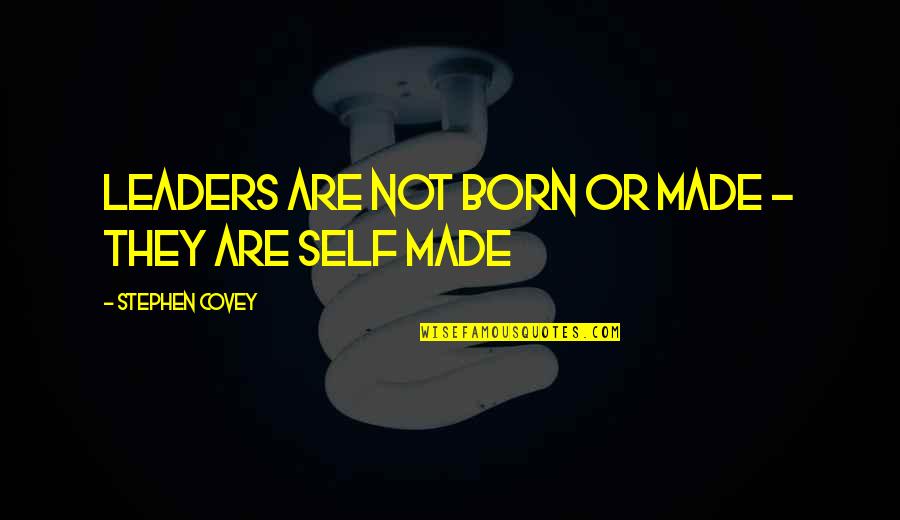 Leaders are not born or made - they are self made —
Stephen Covey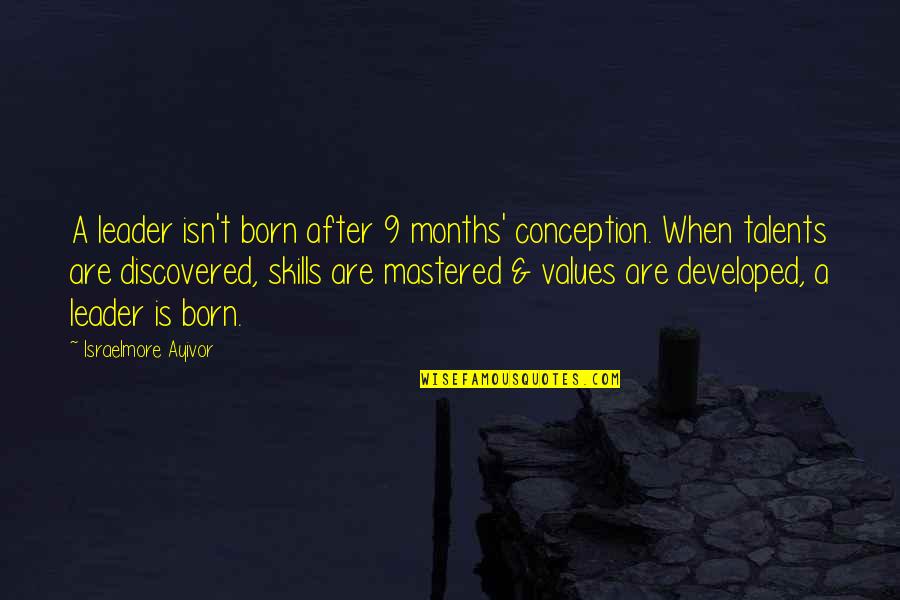 A leader isn't born after 9 months' conception. When talents are discovered, skills are mastered & values are developed, a leader is born. —
Israelmore Ayivor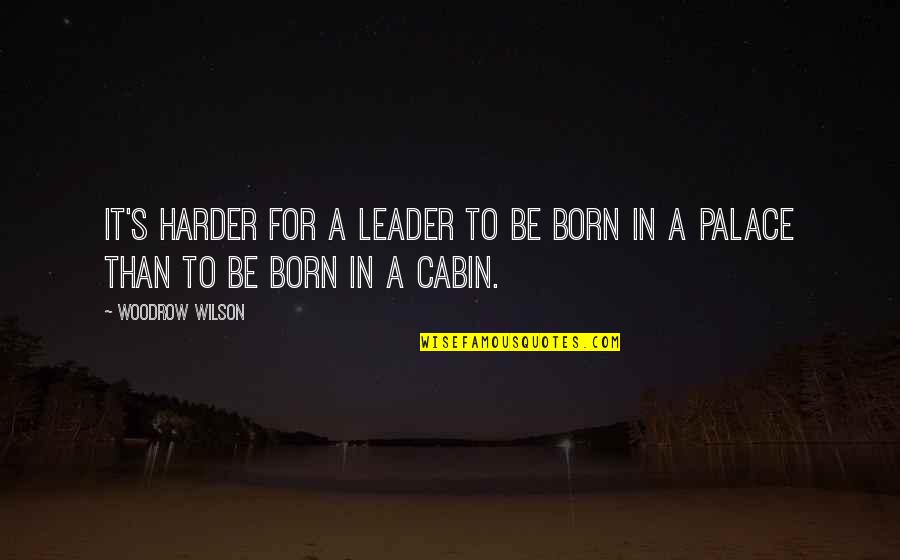 It's harder for a leader to be born in a palace than to be born in a cabin. —
Woodrow Wilson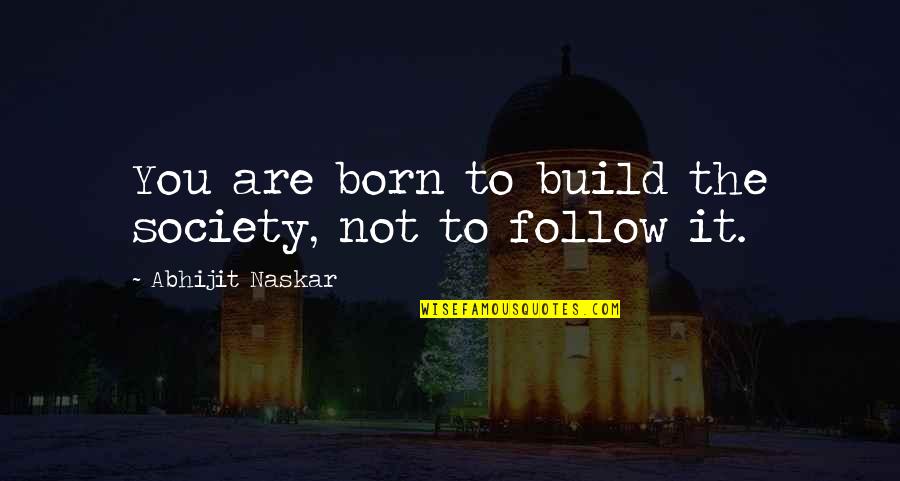 You are born to build the society, not to follow it. —
Abhijit Naskar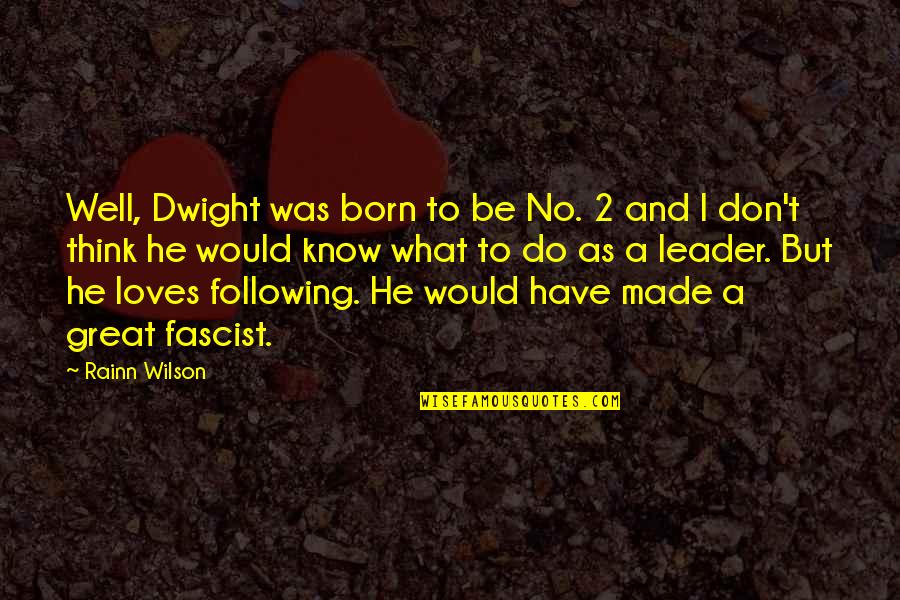 Well, Dwight was born to be No. 2 and I don't think he would know what to do as a leader. But he loves following. He would have made a great fascist. —
Rainn Wilson