I Miss My Family Quotes
Collection of top 41 famous quotes about I Miss My Family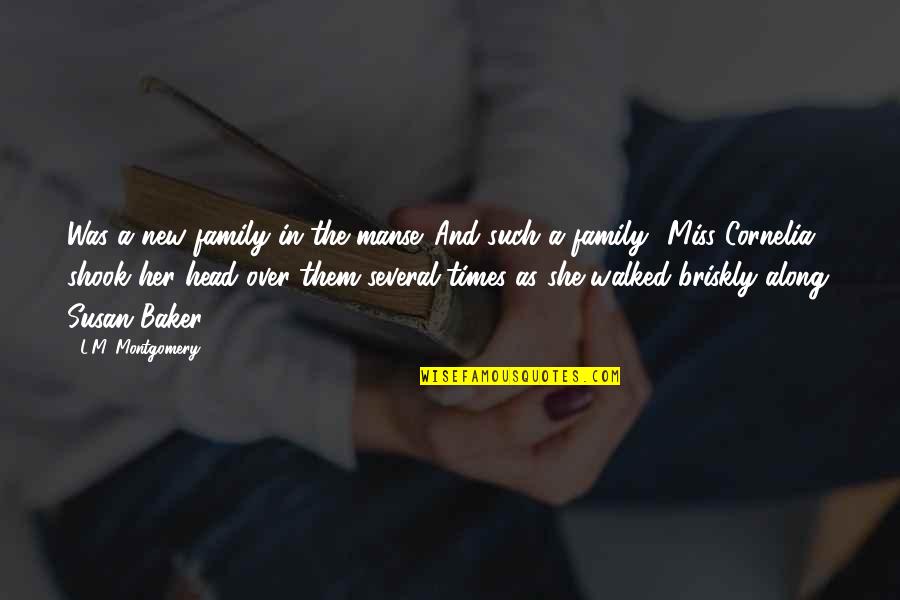 Was a new family in the manse. And such a family! Miss Cornelia shook her head over them several times as she walked briskly along. Susan Baker
—
L.M. Montgomery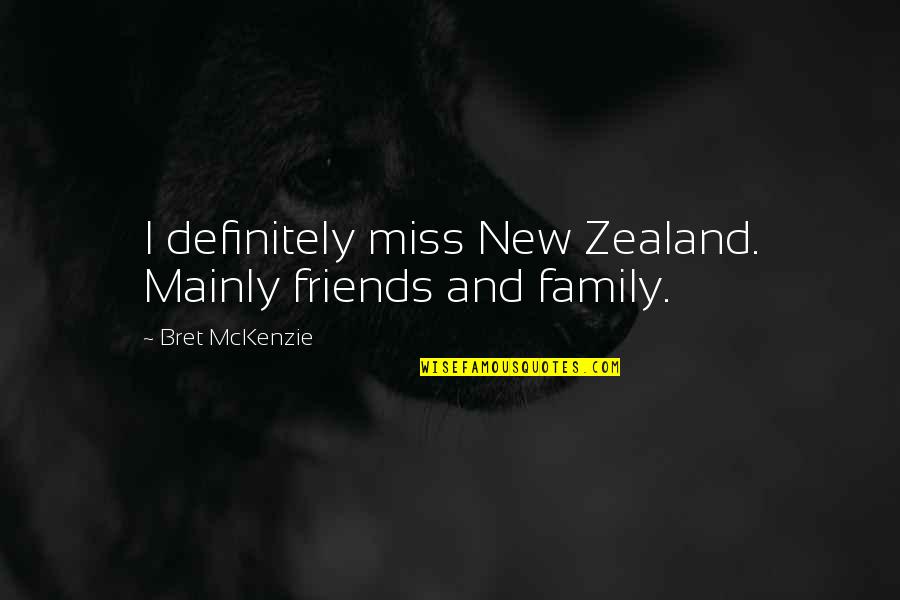 I definitely miss New Zealand. Mainly friends and family.
—
Bret McKenzie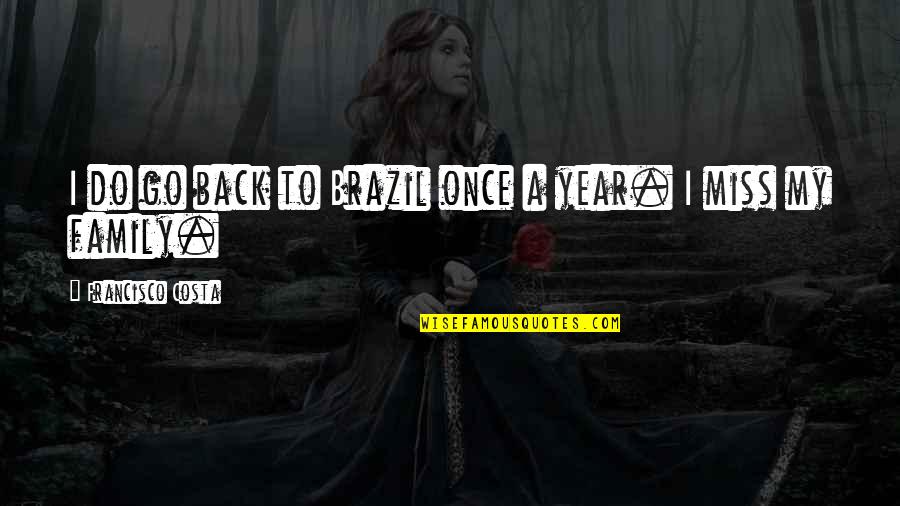 I do go back to Brazil once a year. I miss my family.
—
Francisco Costa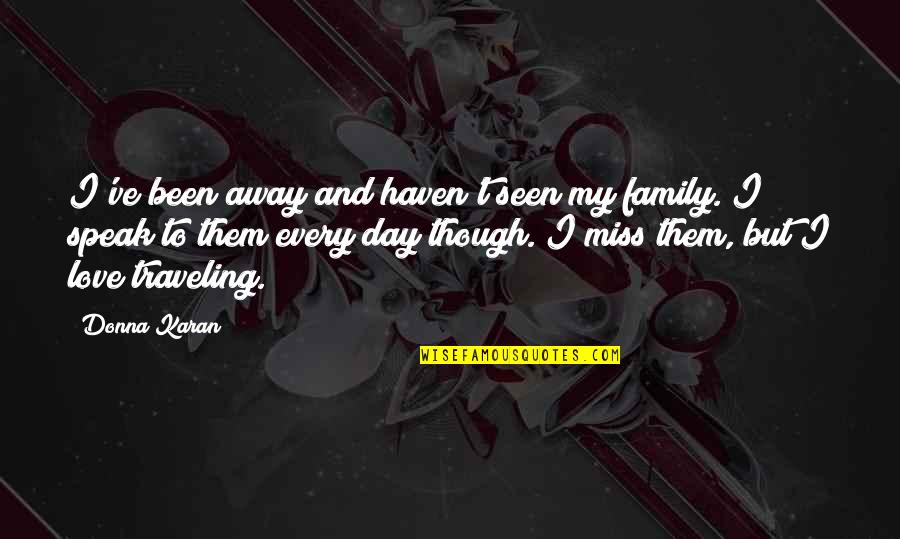 I've been away and haven't seen my family. I speak to them every day though. I miss them, but I love traveling.
—
Donna Karan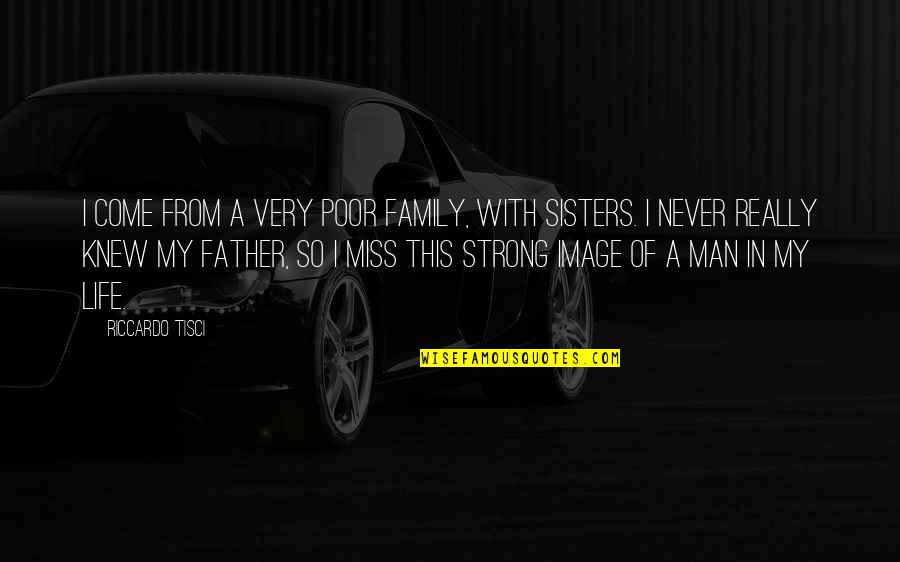 I come from a very poor family, with sisters. I never really knew my father, so I miss this strong image of a man in my life.
—
Riccardo Tisci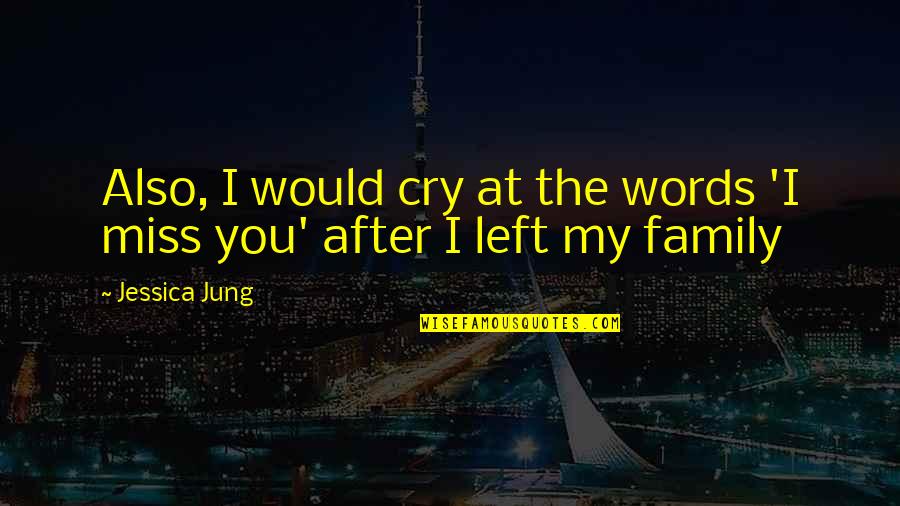 Also, I would cry at the words 'I miss you' after I left my family
—
Jessica Jung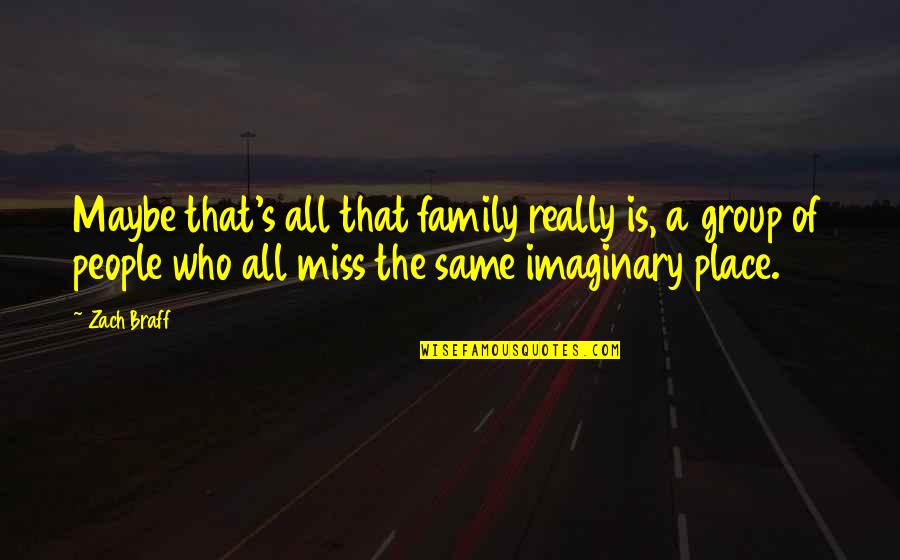 Maybe that's all that family really is, a group of people who all miss the same imaginary place.
—
Zach Braff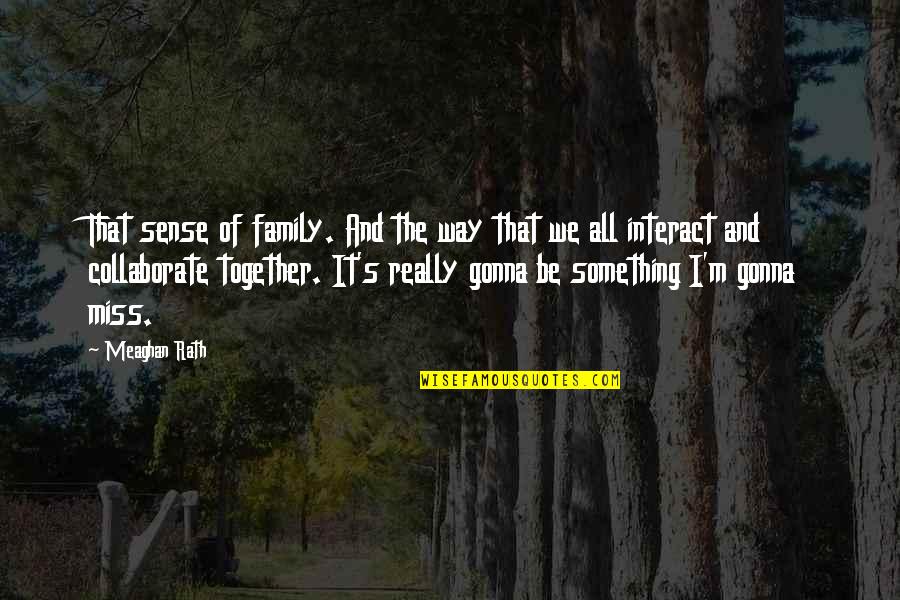 That sense of family. And the way that we all interact and collaborate together. It's really gonna be something I'm gonna miss.
—
Meaghan Rath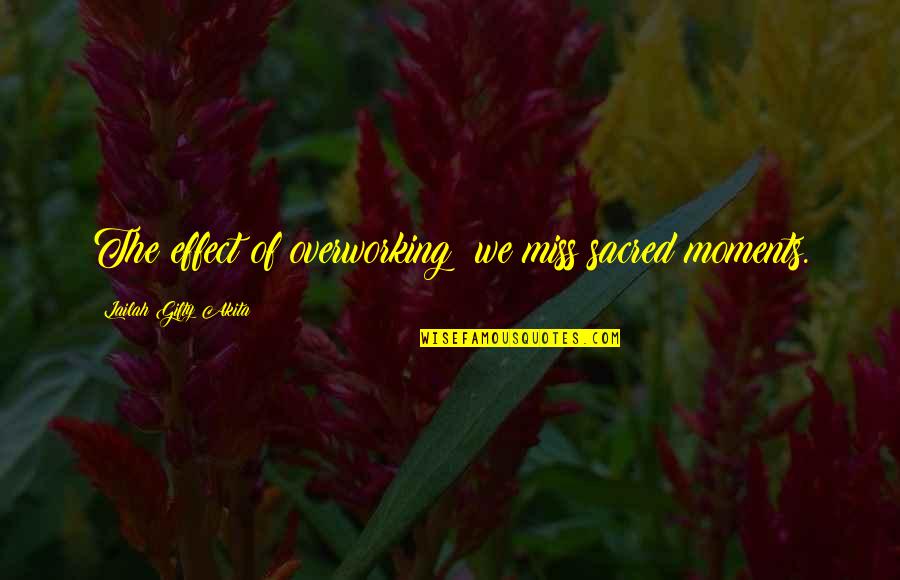 The effect of overworking; we miss sacred moments.
—
Lailah Gifty Akita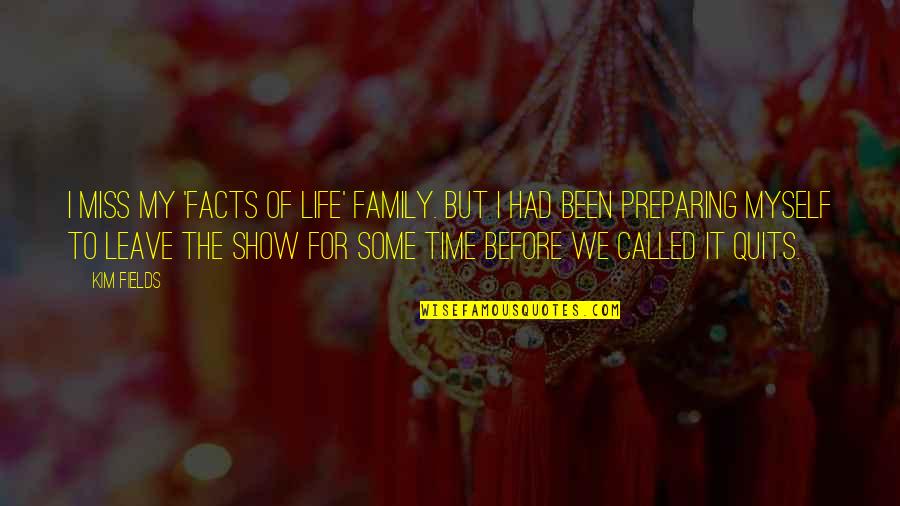 I miss my 'Facts of Life' family. But I had been preparing myself to leave the show for some time before we called it quits.
—
Kim Fields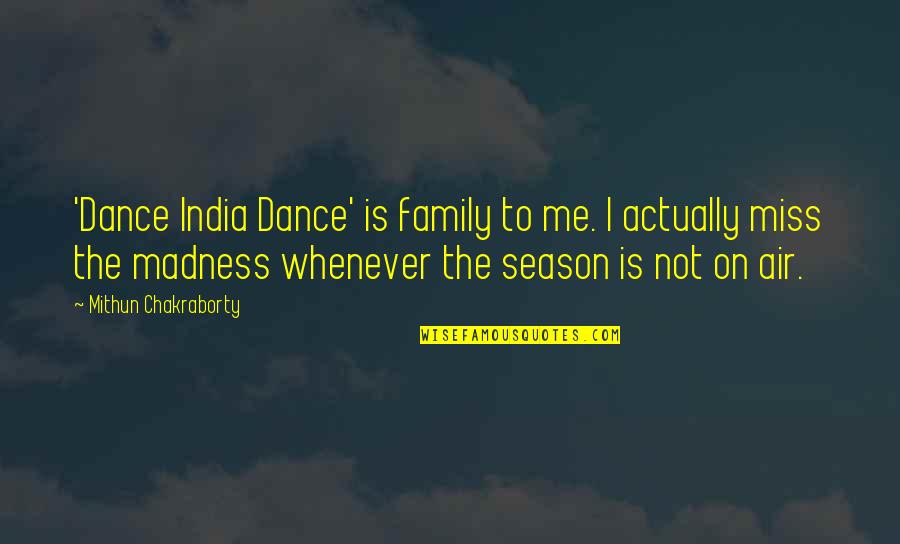 'Dance India Dance' is family to me. I actually miss the madness whenever the season is not on air.
—
Mithun Chakraborty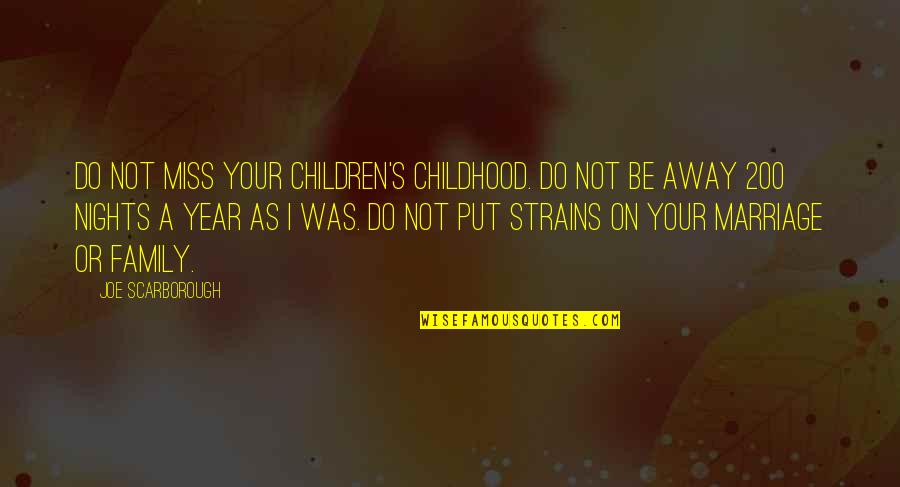 Do not miss your children's childhood. Do not be away 200 nights a year as I was. Do not put strains on your marriage or family.
—
Joe Scarborough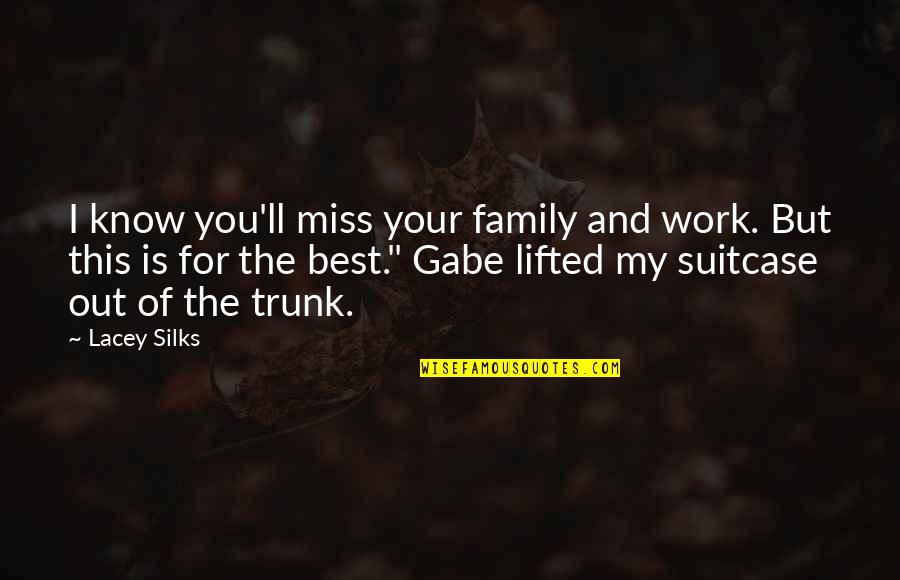 I know you'll miss your family and work. But this is for the best." Gabe lifted my suitcase out of the trunk. —
Lacey Silks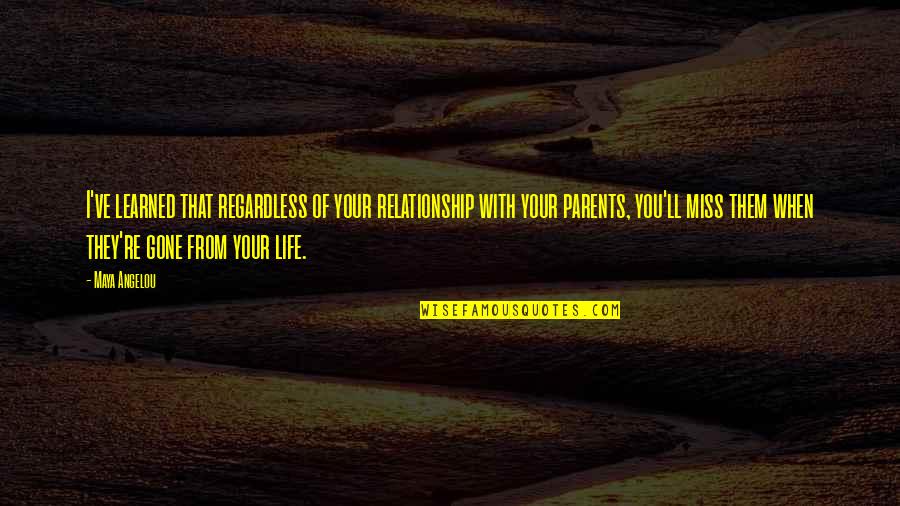 I've learned that regardless of your relationship with your parents, you'll miss them when they're gone from your life. —
Maya Angelou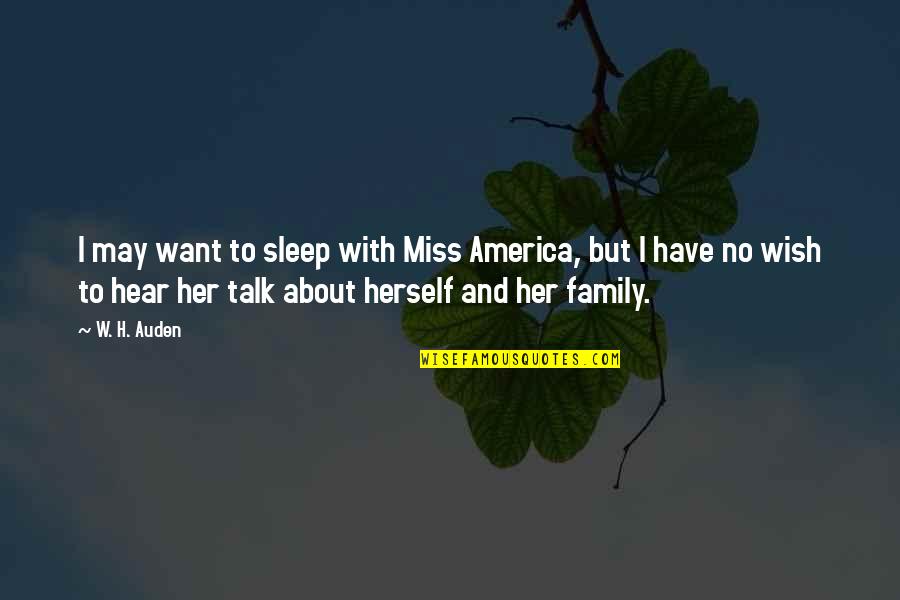 I may want to sleep with Miss America, but I have no wish to hear her talk about herself and her family. —
W. H. Auden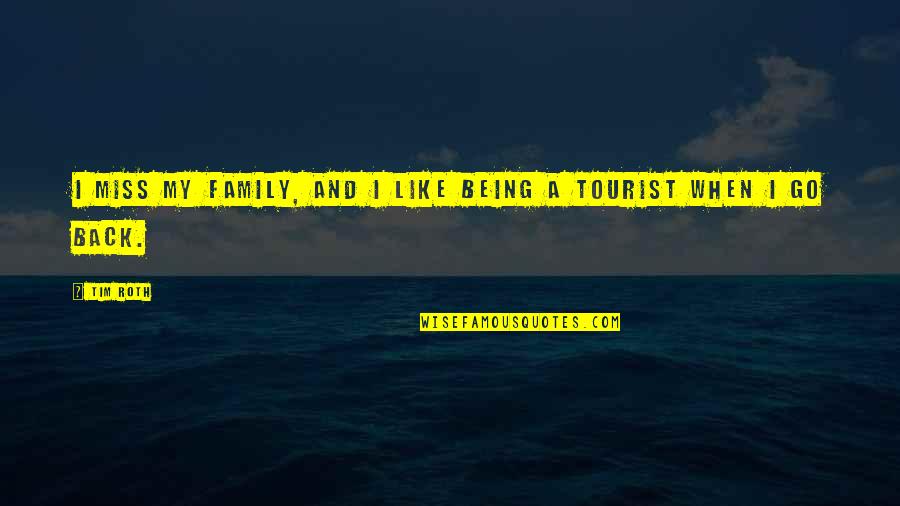 I miss my family
, and I like being a tourist when I go back. —
Tim Roth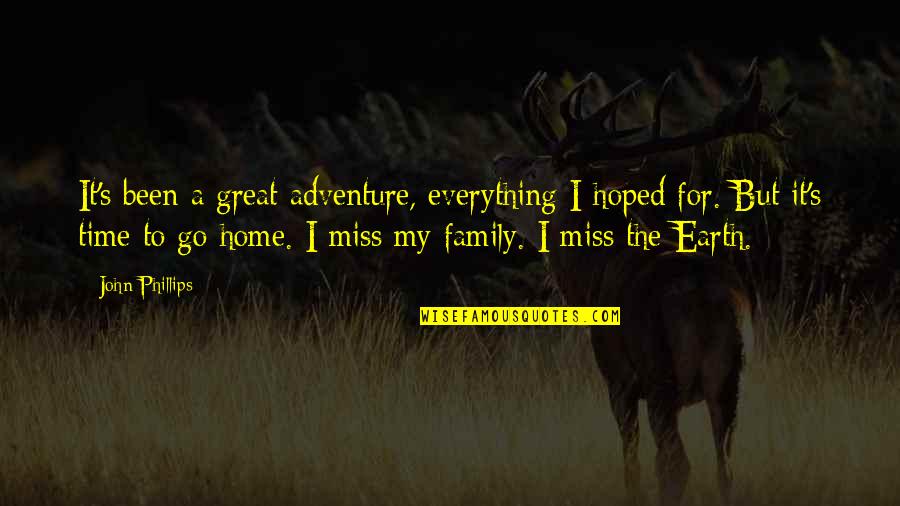 It's been a great adventure, everything I hoped for. But it's time to go home.
I miss my family
. I miss the Earth. —
John Phillips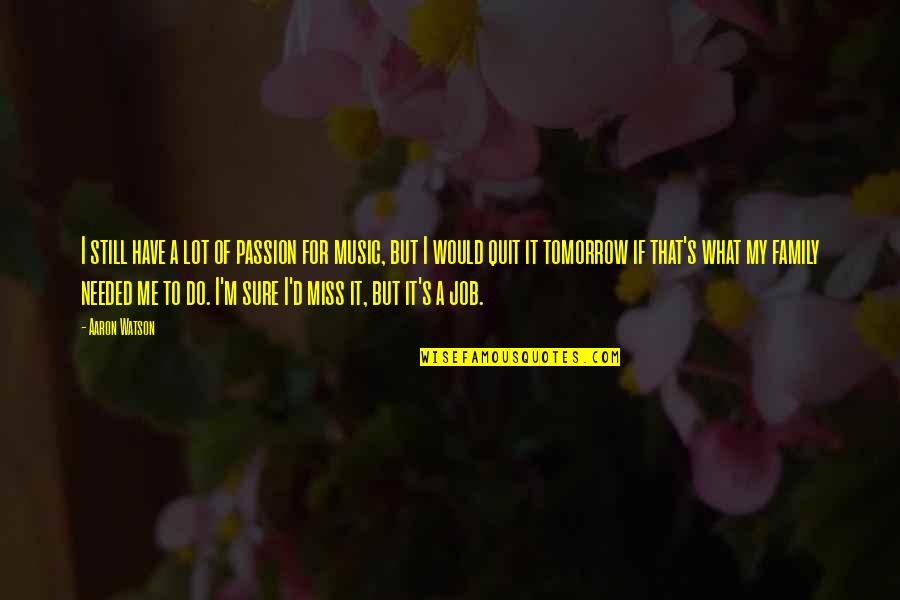 I still have a lot of passion for music, but I would quit it tomorrow if that's what my family needed me to do. I'm sure I'd miss it, but it's a job. —
Aaron Watson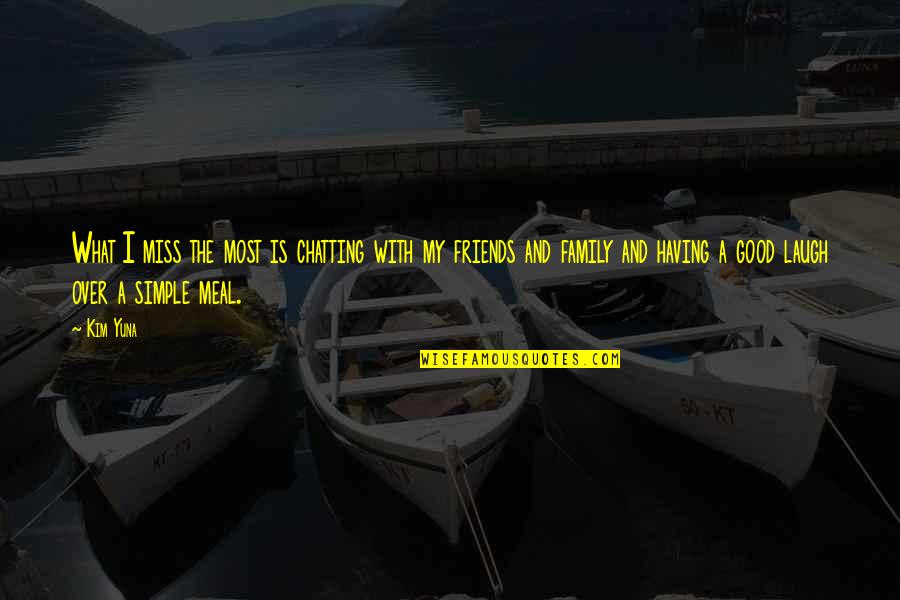 What I miss the most is chatting with my friends and family and having a good laugh over a simple meal. —
Kim Yuna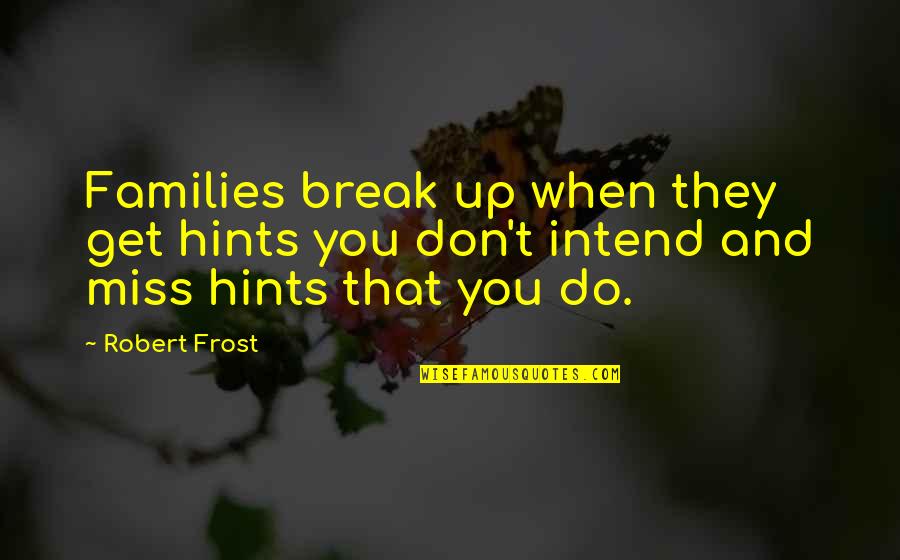 Families break up when they get hints you don't intend and miss hints that you do. —
Robert Frost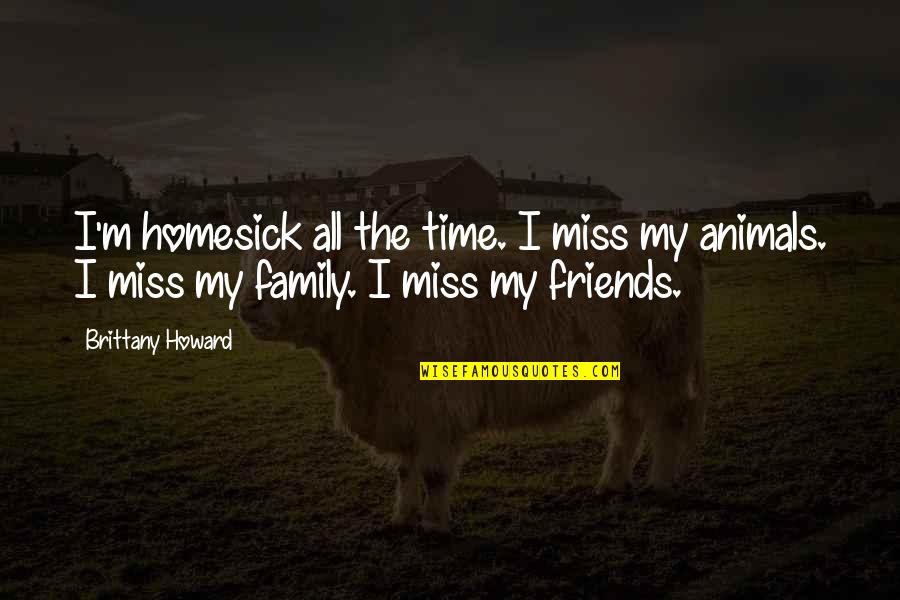 I'm homesick all the time. I miss my animals.
I miss my family
. I miss my friends. —
Brittany Howard
The thing I miss most from home, is having a home. —
Anthony Liccione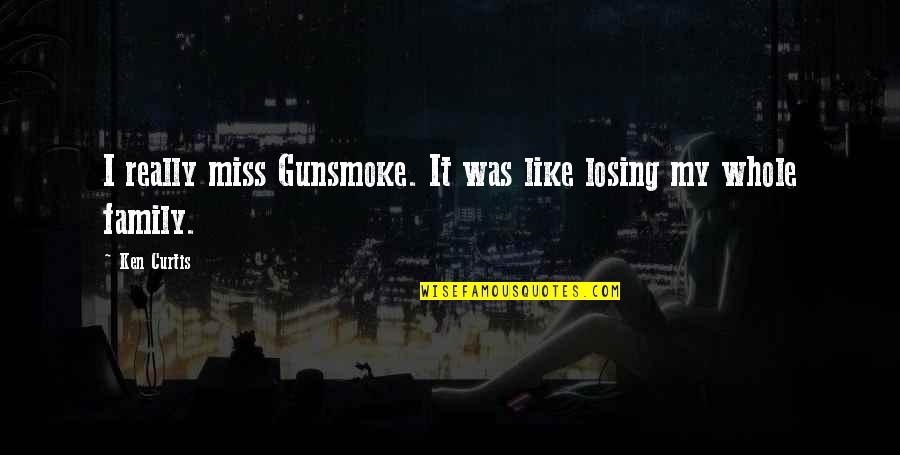 I really miss Gunsmoke. It was like losing my whole family. —
Ken Curtis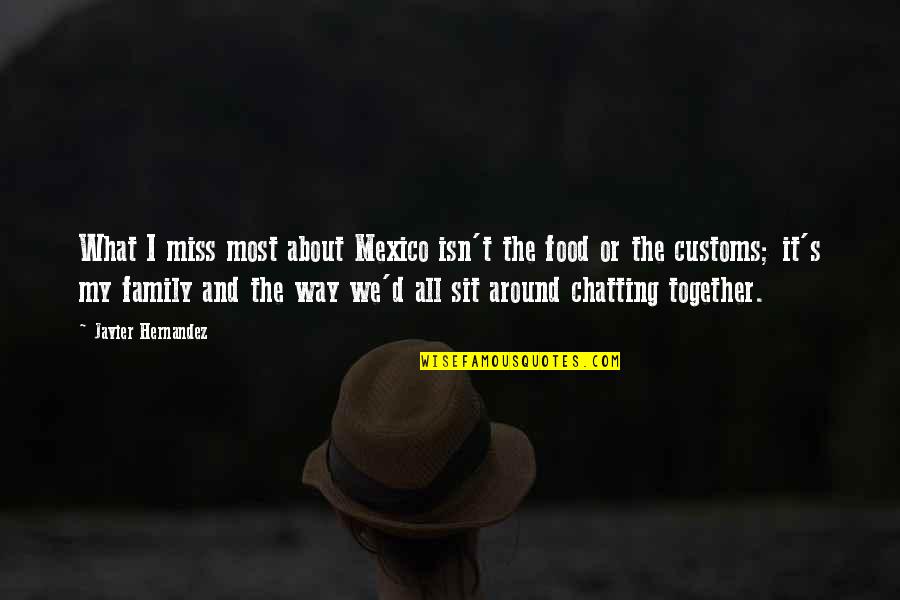 What I miss most about Mexico isn't the food or the customs; it's my family and the way we'd all sit around chatting together. —
Javier Hernandez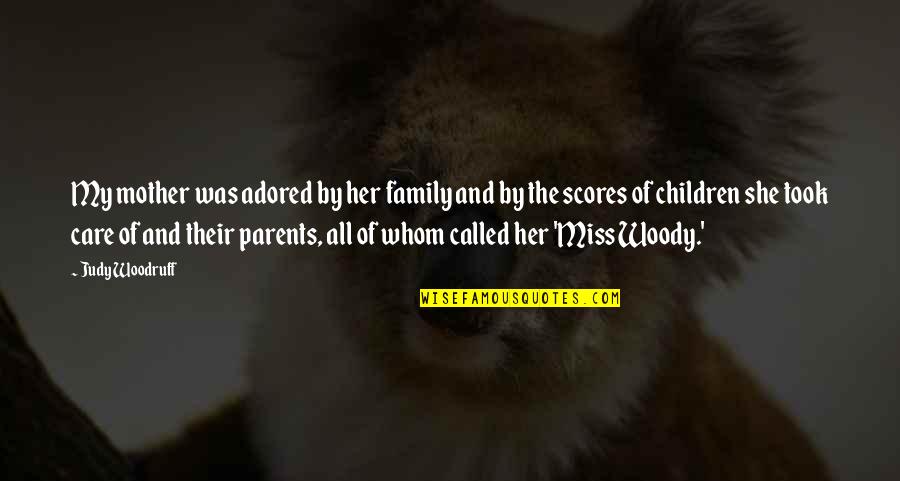 My mother was adored by her family and by the scores of children she took care of and their parents, all of whom called her 'Miss Woody.' —
Judy Woodruff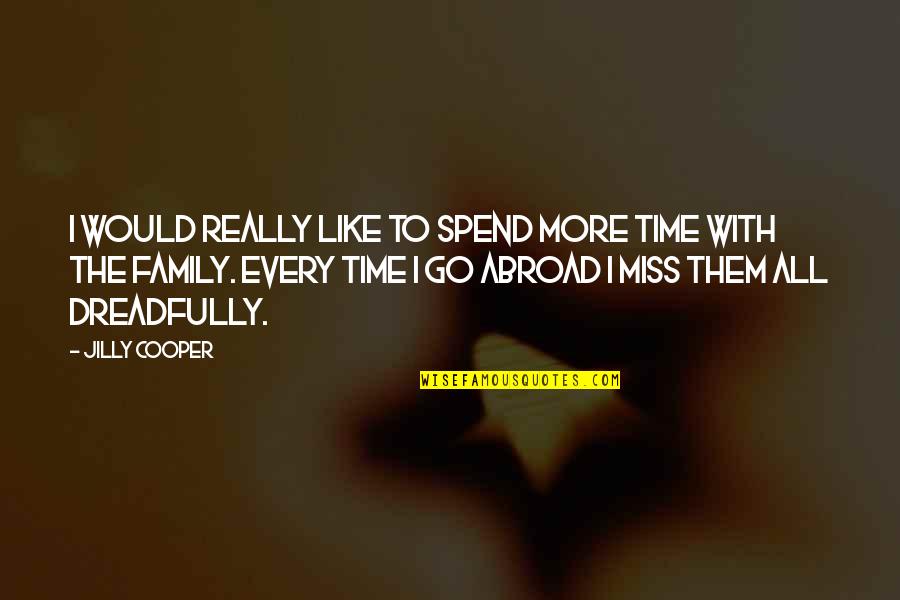 I would really like to spend more time with the family. Every time I go abroad I miss them all dreadfully. —
Jilly Cooper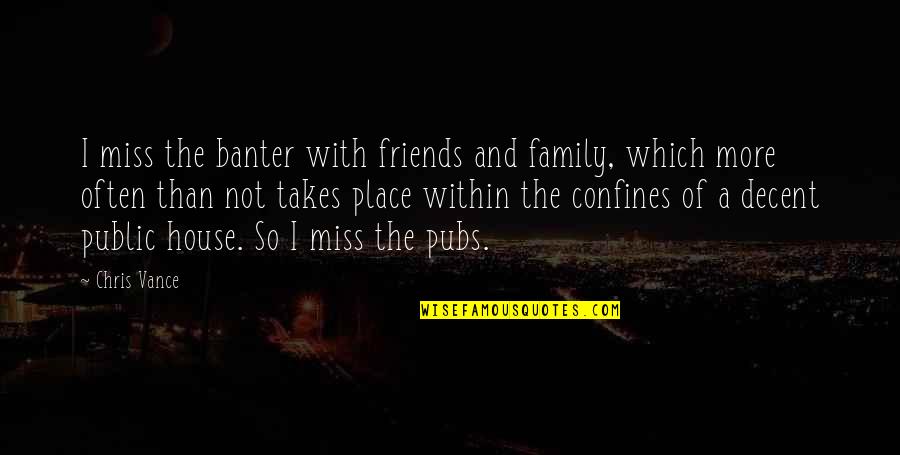 I miss the banter with friends and family, which more often than not takes place within the confines of a decent public house. So I miss the pubs. —
Chris Vance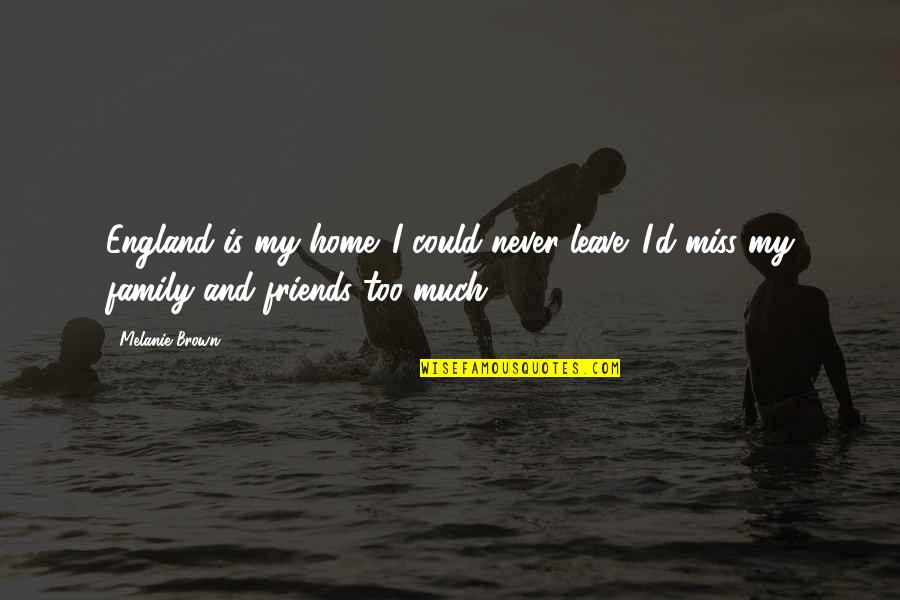 England is my home. I could never leave. I'd miss my family and friends too much. —
Melanie Brown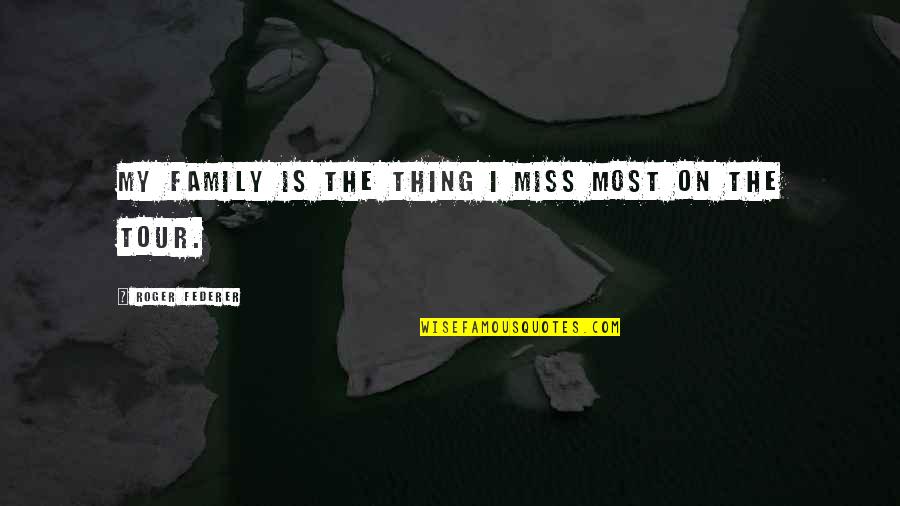 My family is the thing I miss most on the tour. —
Roger Federer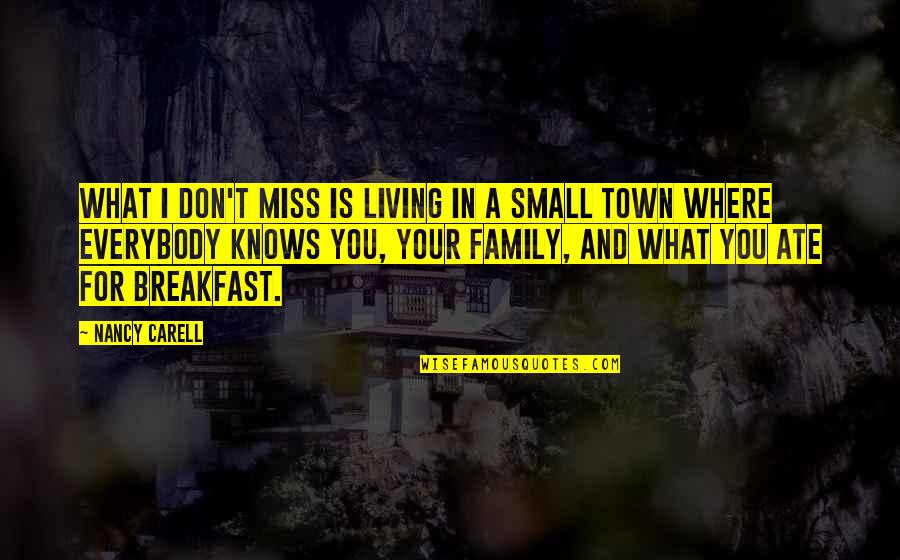 What I don't miss is living in a small town where everybody knows you, your family, and what you ate for breakfast. —
Nancy Carell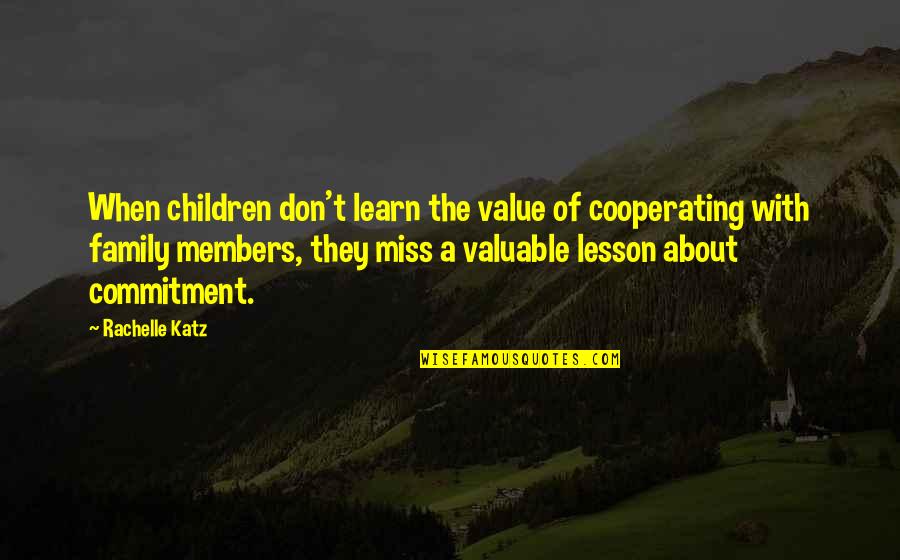 When children don't learn the value of cooperating with family members, they miss a valuable lesson about commitment. —
Rachelle Katz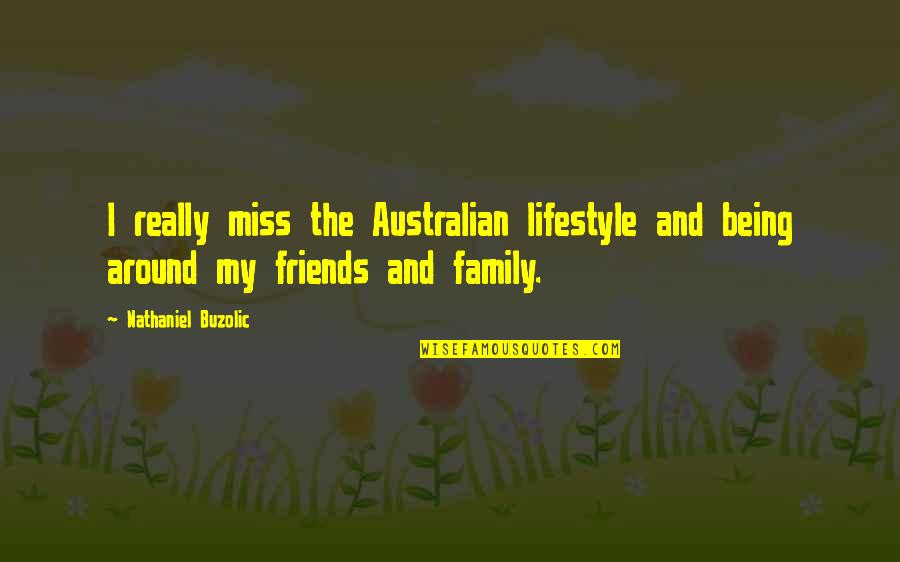 I really miss the Australian lifestyle and being around my friends and family. —
Nathaniel Buzolic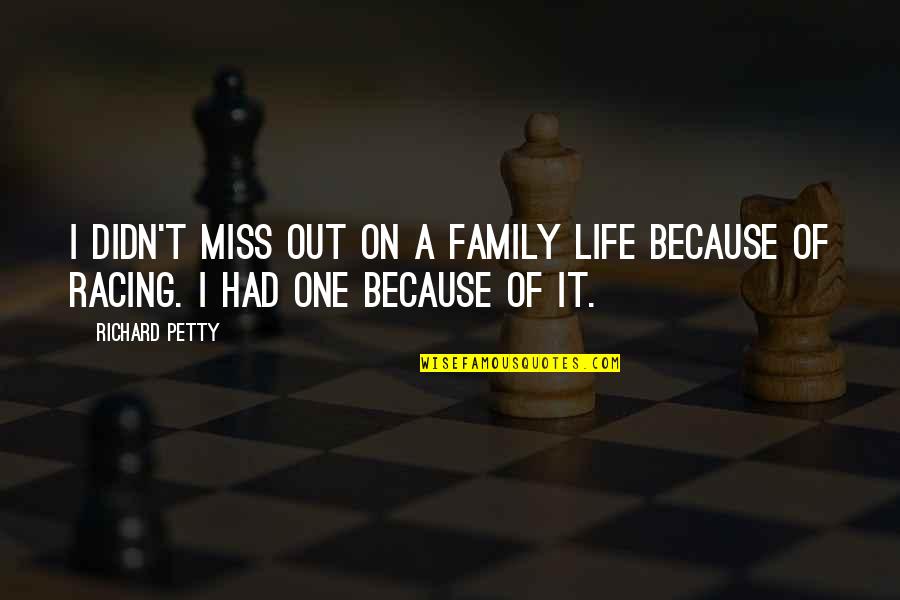 I didn't miss out on a family life because of racing. I had one because of it. —
Richard Petty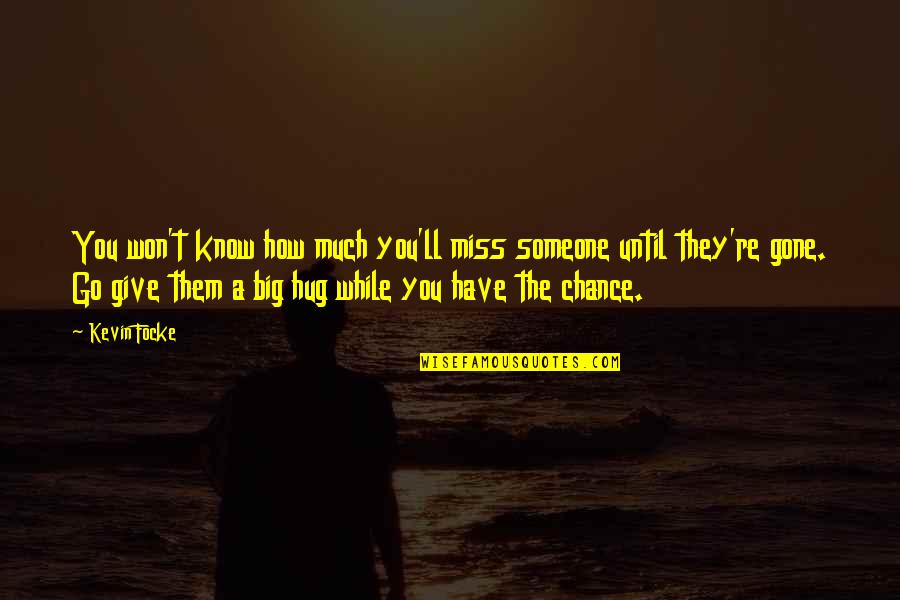 You won't know how much you'll miss someone until they're gone. Go give them a big hug while you have the chance. —
Kevin Focke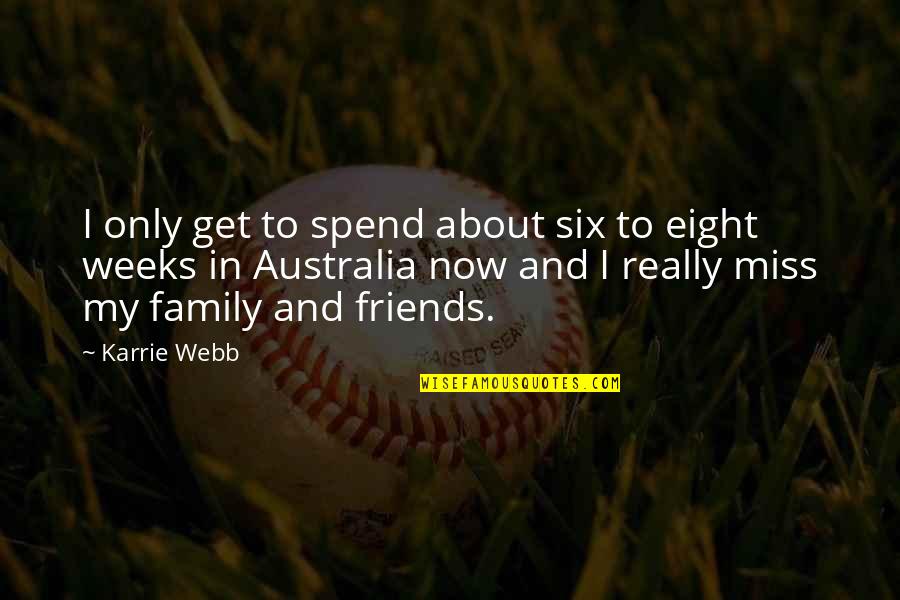 I only get to spend about six to eight weeks in Australia now and I really miss my family and friends. —
Karrie Webb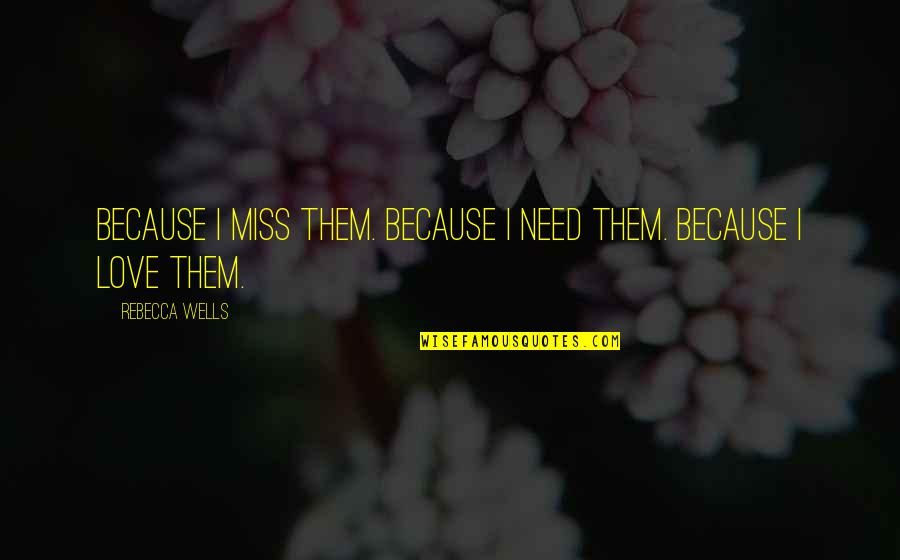 Because I miss them. Because I need them. Because I love them. —
Rebecca Wells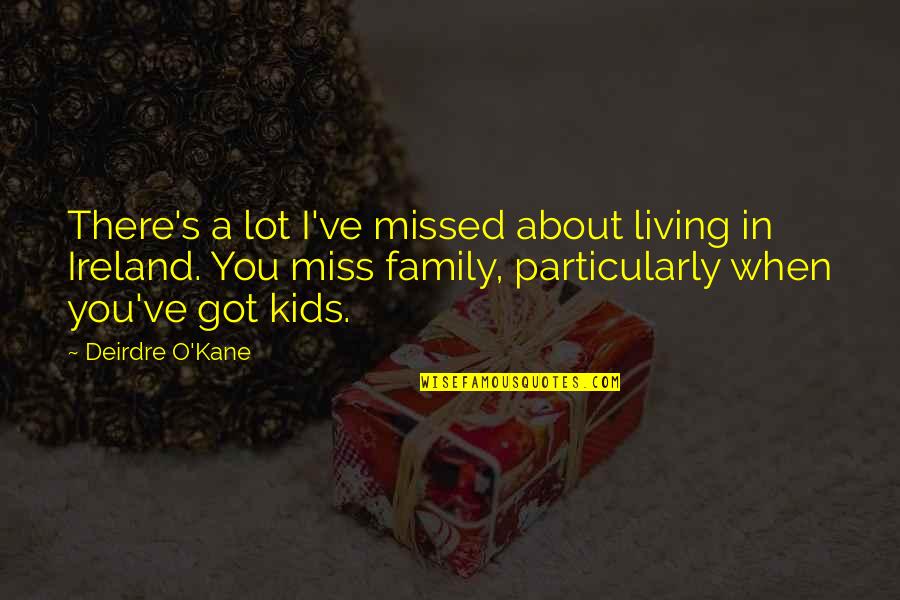 There's a lot I've missed about living in Ireland. You miss family, particularly when you've got kids. —
Deirdre O'Kane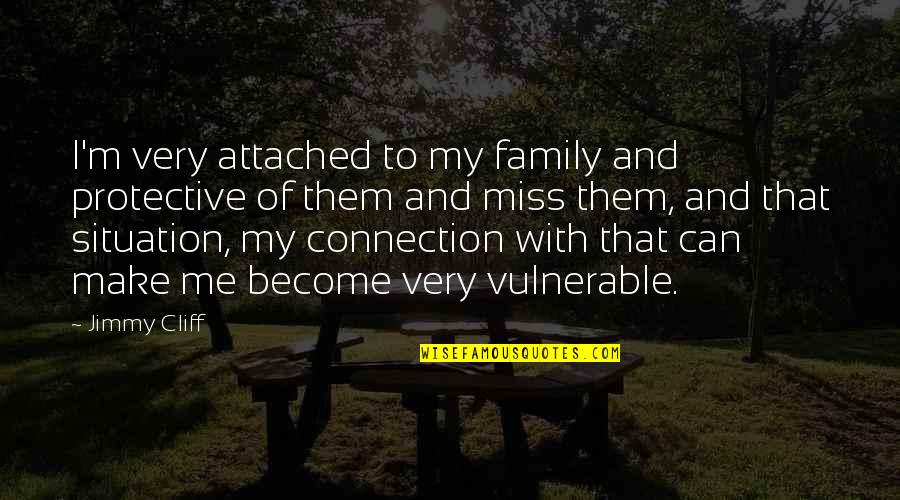 I'm very attached to my family and protective of them and miss them, and that situation, my connection with that can make me become very vulnerable. —
Jimmy Cliff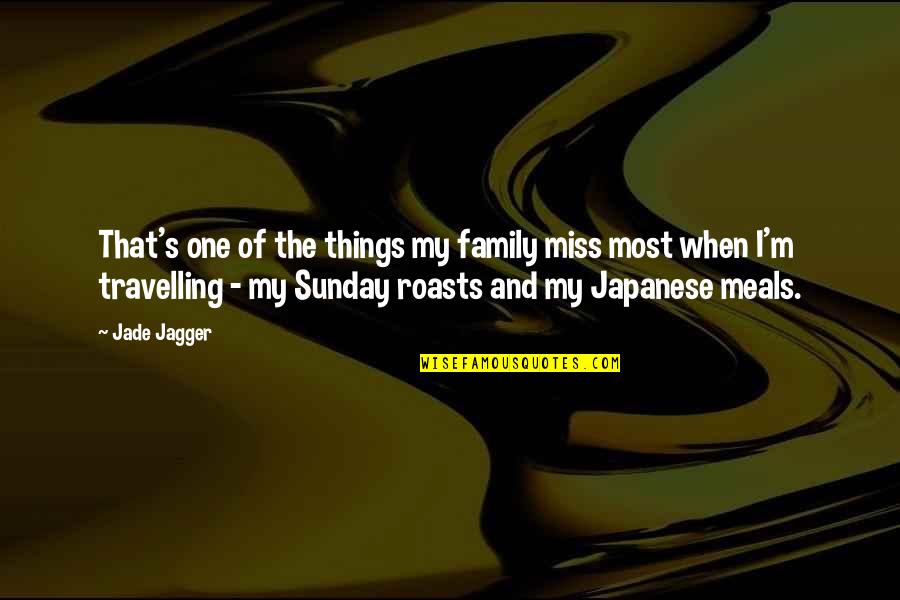 That's one of the things my family miss most when I'm travelling - my Sunday roasts and my Japanese meals. —
Jade Jagger