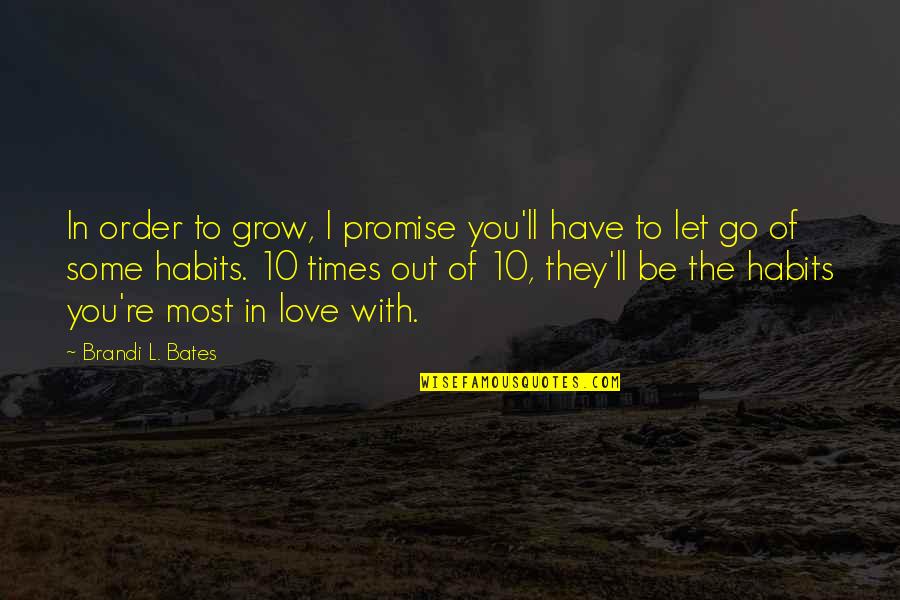 In order to grow, I promise you'll have to let go of some habits. 10 times out of 10, they'll be the habits you're most in love with.
—
Brandi L. Bates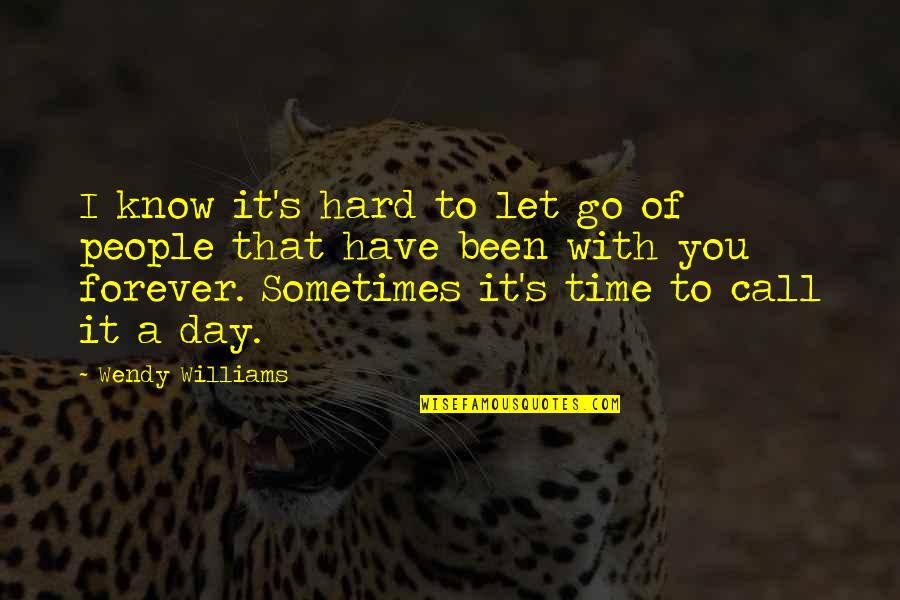 I know it's hard to let go of people that have been with you forever. Sometimes it's time to call it a day.
—
Wendy Williams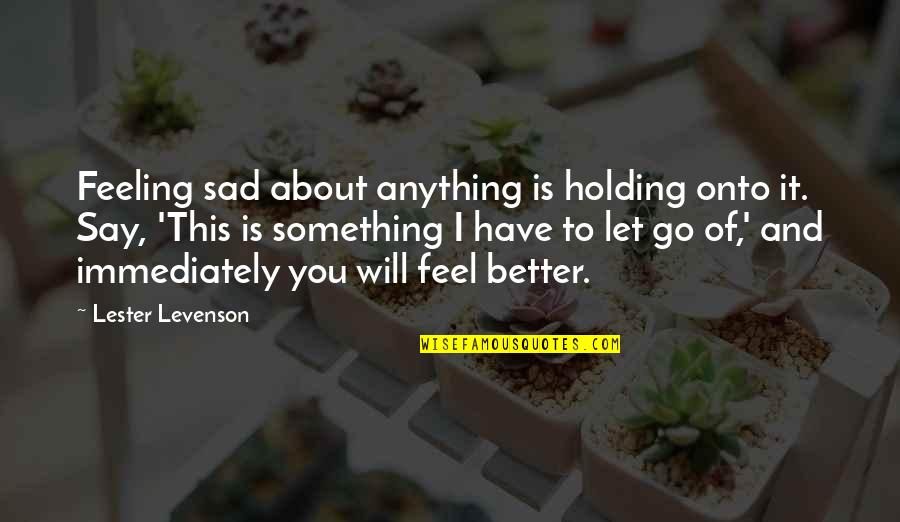 Feeling sad about anything is holding onto it. Say, 'This is something I have to let go of,' and immediately you will feel better.
—
Lester Levenson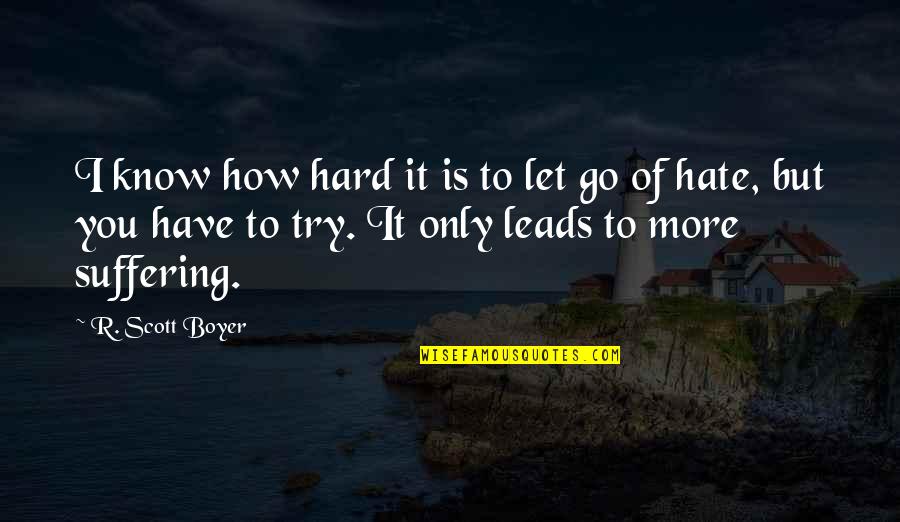 I know how hard it is to let go of hate, but you have to try. It only leads to more suffering.
—
R. Scott Boyer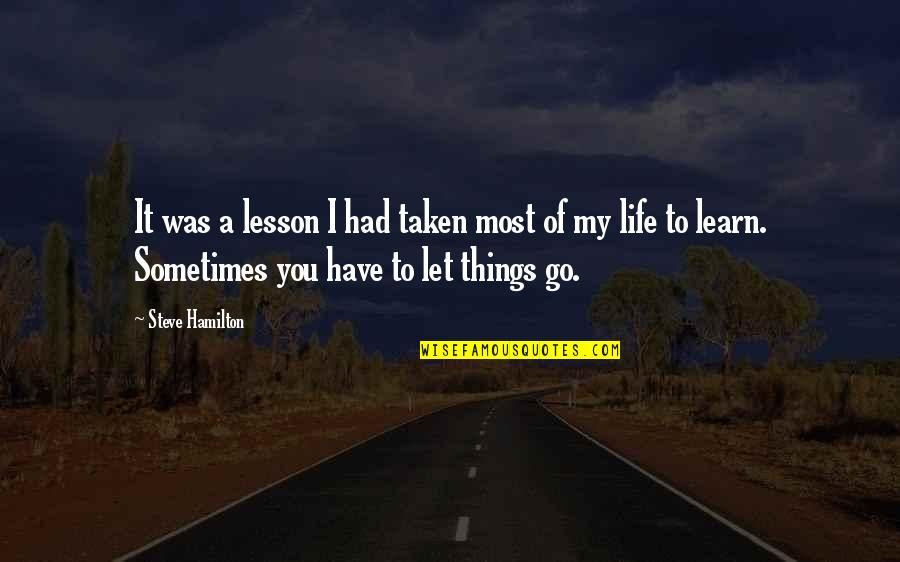 It was a lesson I had taken most of my life to learn. Sometimes you have to let things go.
—
Steve Hamilton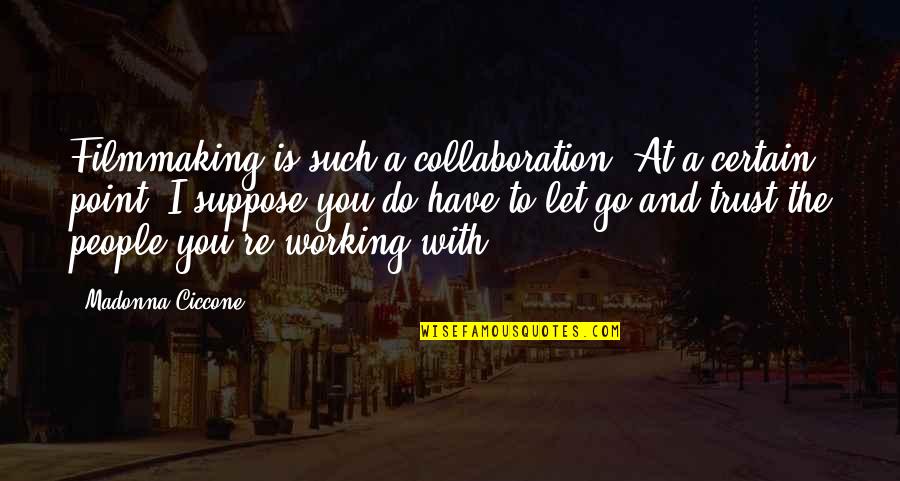 Filmmaking is such a collaboration. At a certain point, I suppose you do have to let go and trust the people you're working with.
—
Madonna Ciccone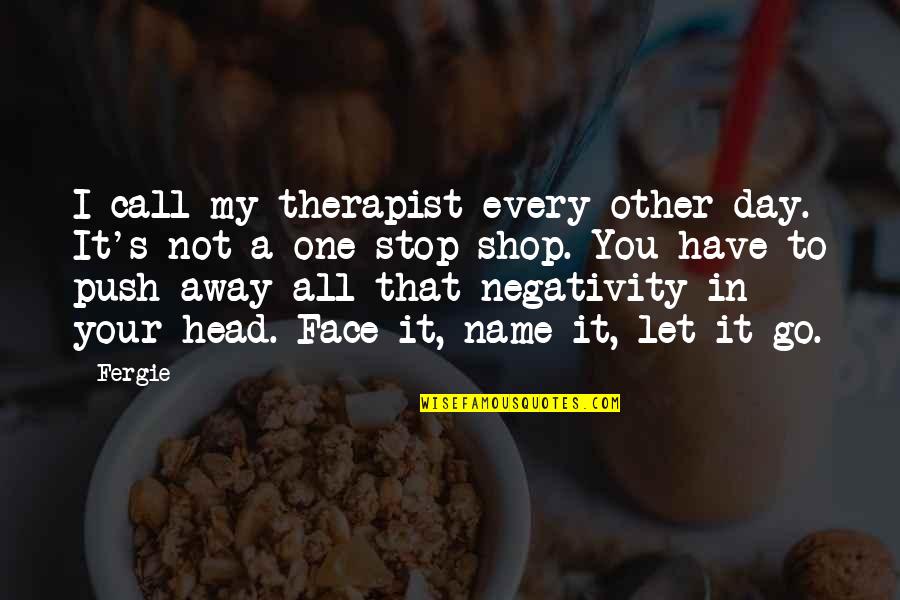 I call my therapist every other day. It's not a one-stop shop. You have to push away all that negativity in your head. Face it, name it, let it go.
—
Fergie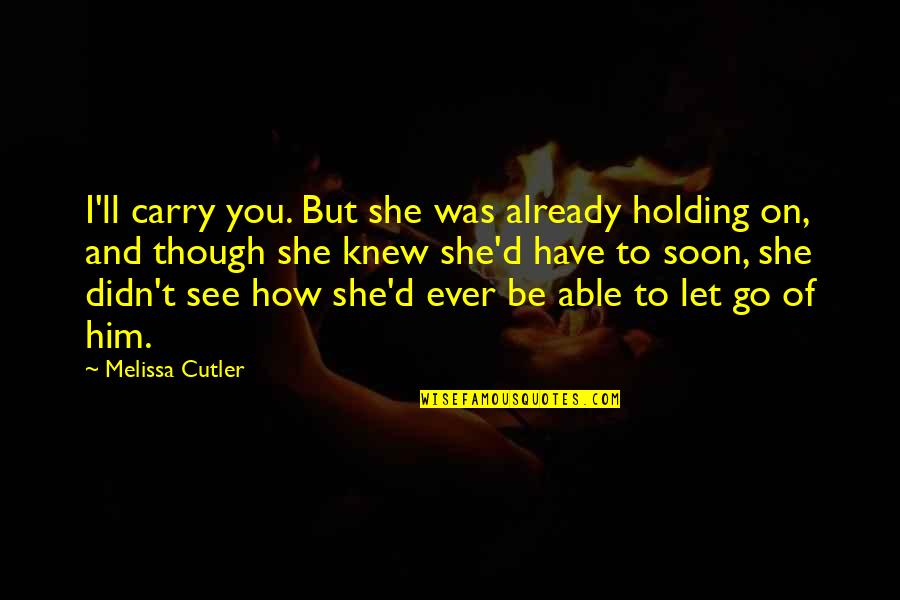 I'll carry you. But she was already holding on, and though she knew she'd have to soon, she didn't see how she'd ever be able to let go of him. —
Melissa Cutler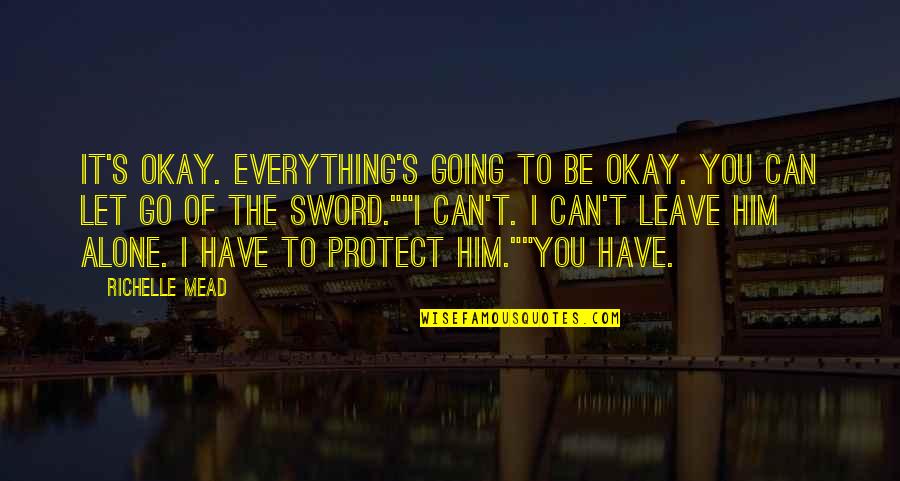 It's okay. Everything's going to be okay. You can let go of the sword."
"I can't. I can't leave him alone. I have to protect him."
"You have. —
Richelle Mead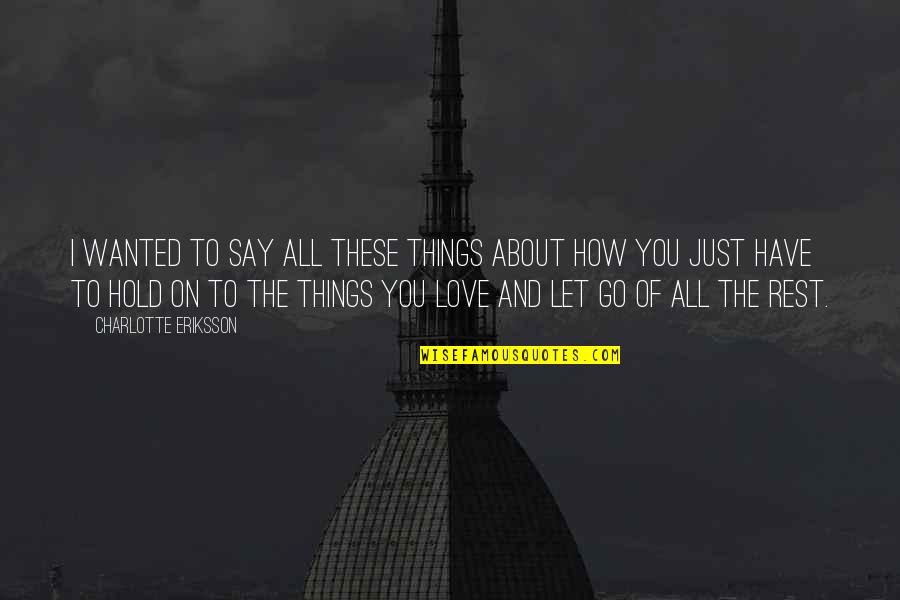 I wanted to say all these things about how you just have to hold on to the things you love and let go of all the rest. —
Charlotte Eriksson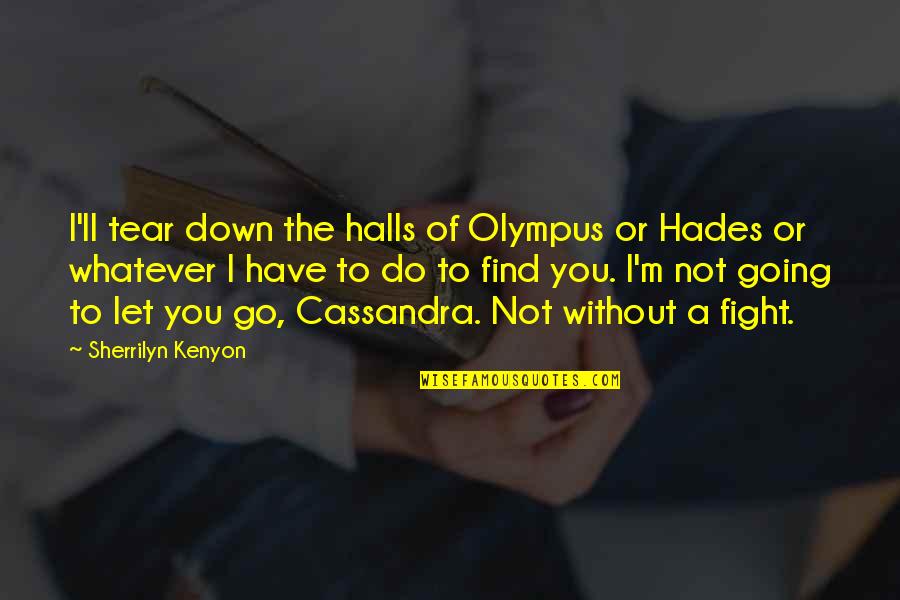 I'll tear down the halls of Olympus or Hades or whatever I have to do to find you. I'm not going to let you go, Cassandra. Not without a fight. —
Sherrilyn Kenyon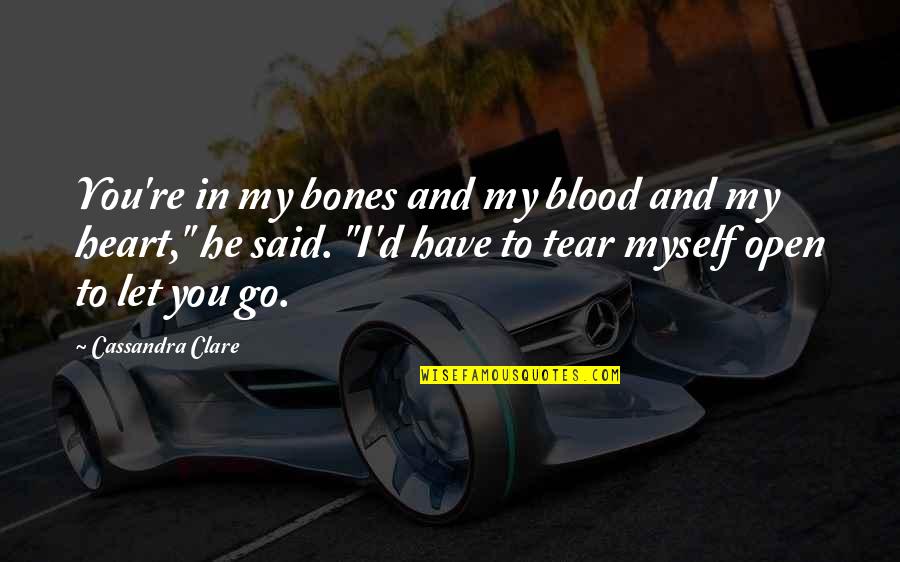 You're in my bones and my blood and my heart," he said. "I'd have to tear myself open to let you go. —
Cassandra Clare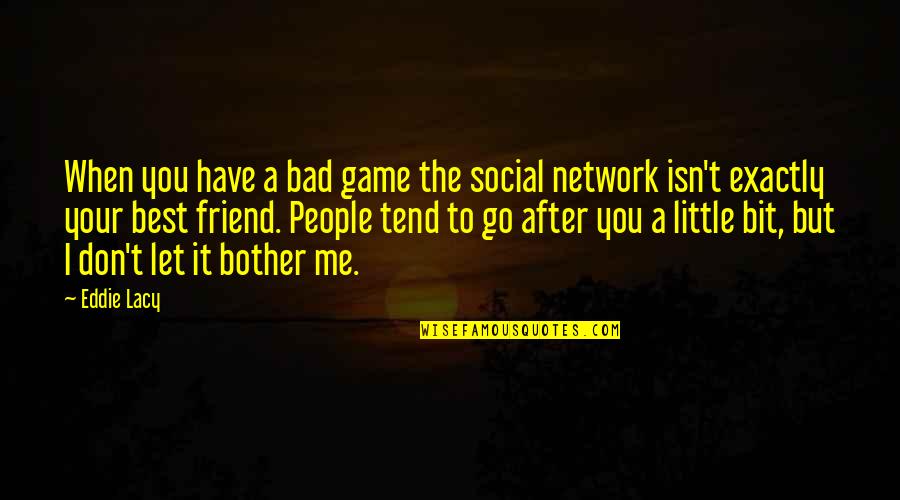 When you have a bad game the social network isn't exactly your best friend. People tend to go after you a little bit, but I don't let it bother me. —
Eddie Lacy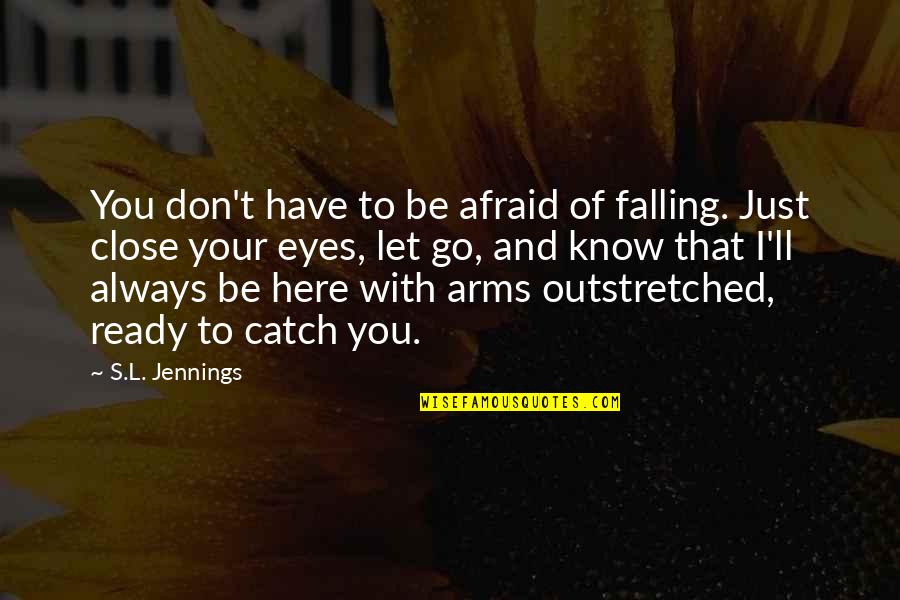 You don't have to be afraid of falling. Just close your eyes, let go, and know that I'll always be here with arms outstretched, ready to catch you. —
S.L. Jennings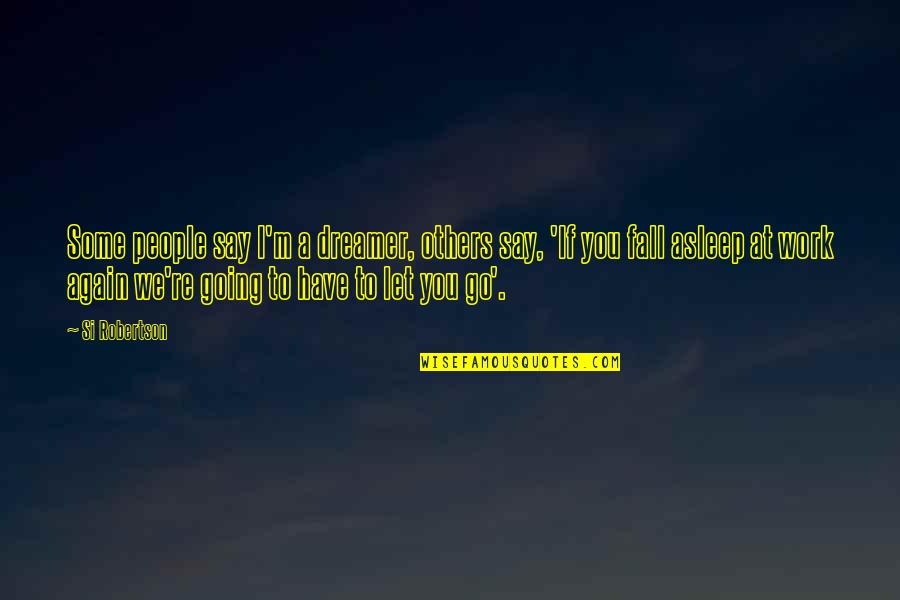 Some people say I'm a dreamer, others say, 'If you fall asleep at work again we're going to have to let you go'. —
Si Robertson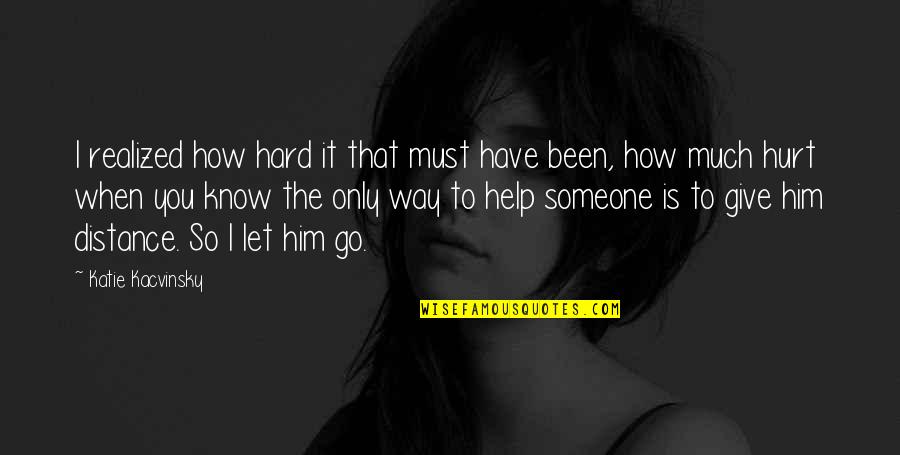 I realized how hard it that must have been, how much hurt when you know the only way to help someone is to give him distance. So I let him go. —
Katie Kacvinsky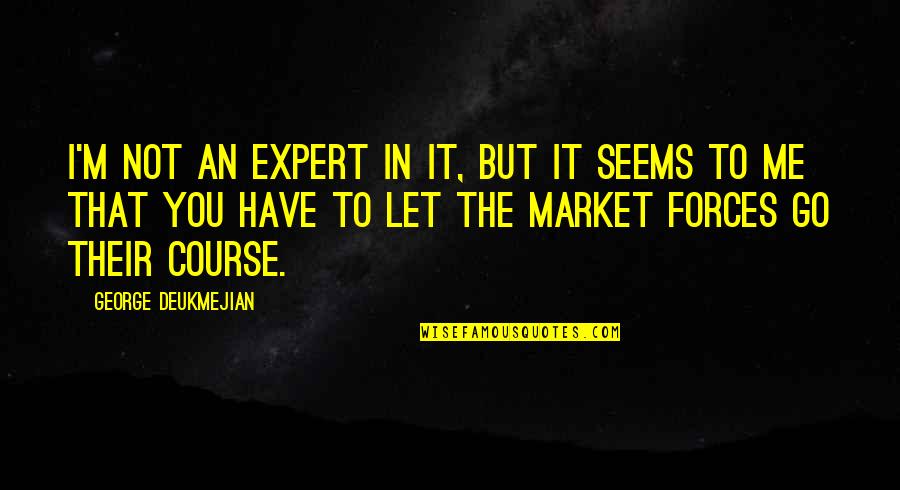 I'm not an expert in it, but it seems to me that you have to let the market forces go their course. —
George Deukmejian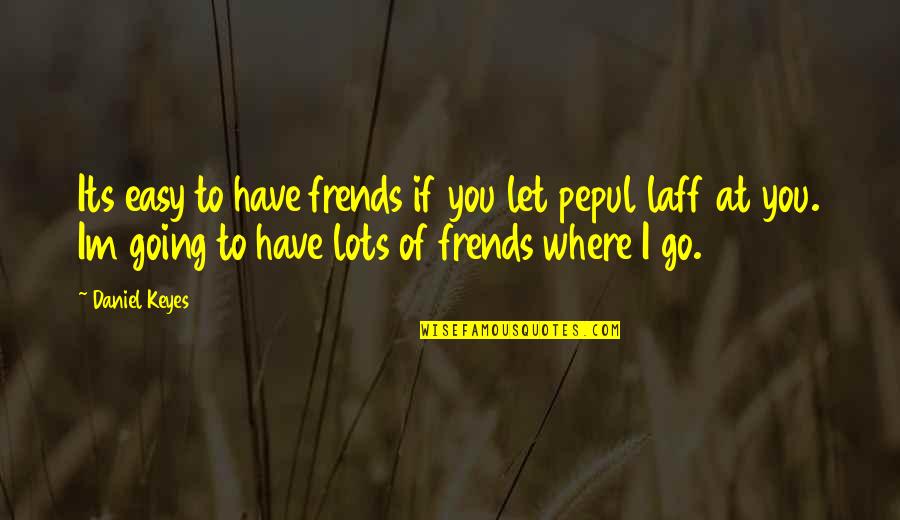 Its easy to have frends if you let pepul laff at you. Im going to have lots of frends where I go. —
Daniel Keyes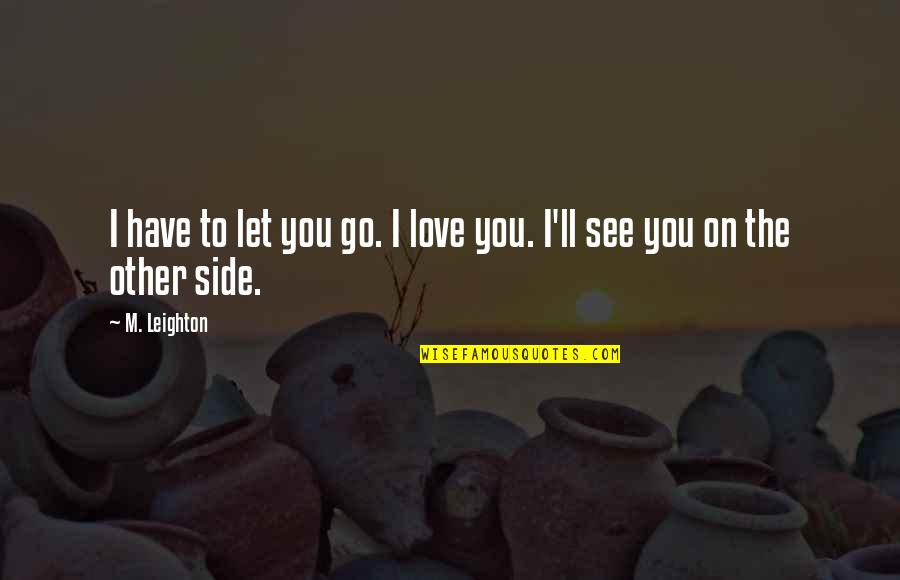 I have to let you go
. I love you. I'll see you on the other side. —
M. Leighton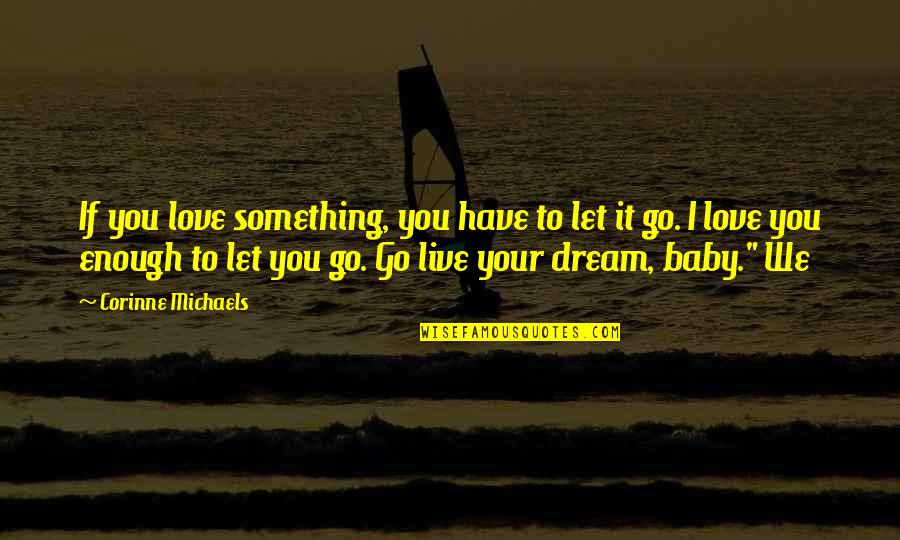 If you love something, you have to let it go. I love you enough to let you go. Go live your dream, baby." We —
Corinne Michaels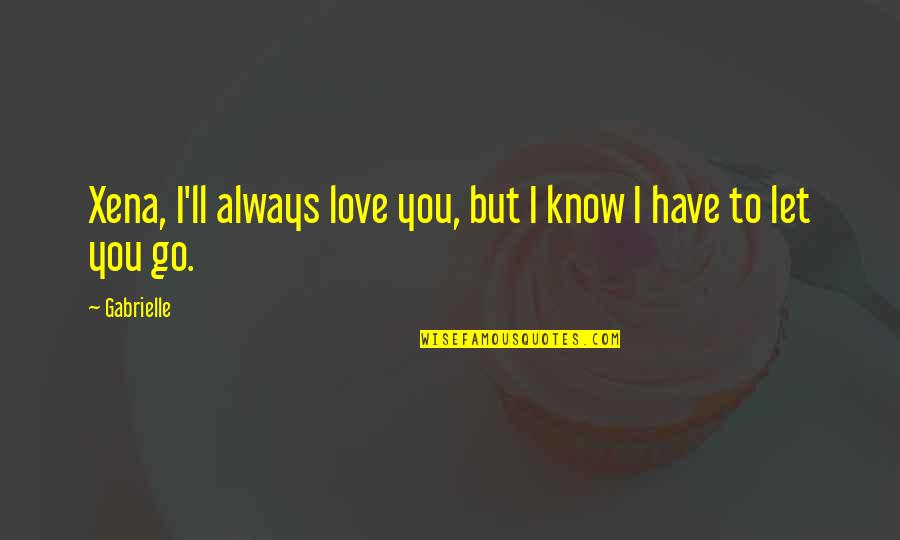 Xena, I'll always love you, but I know
I have to let you go
. —
Gabrielle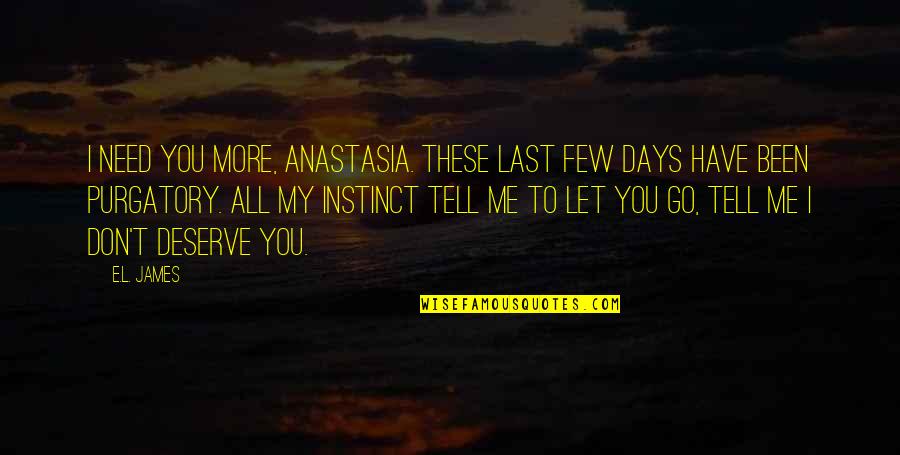 I need you more, Anastasia. These last few days have been purgatory. All my instinct tell me to let you go, tell me I don't deserve you. —
E.L. James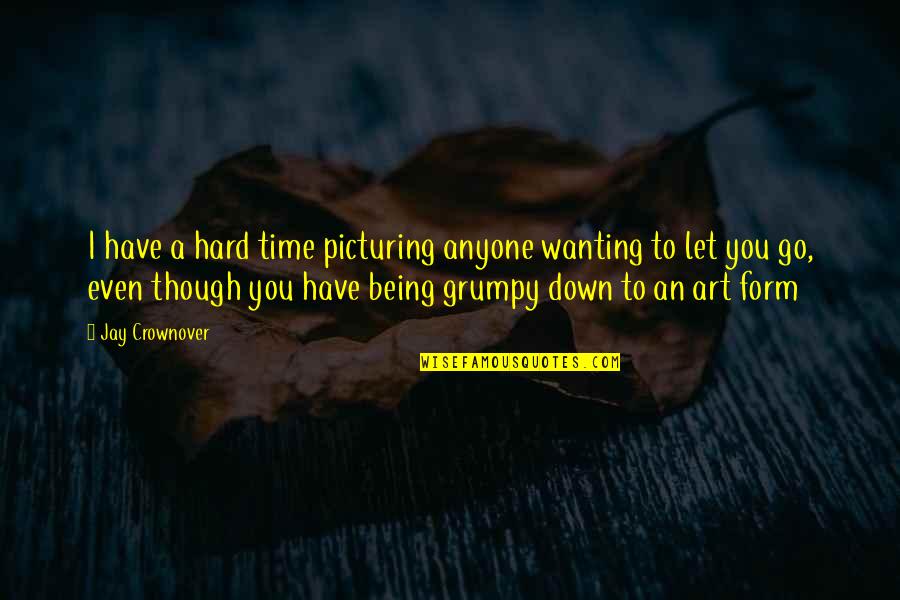 I have a hard time picturing anyone wanting to let you go, even though you have being grumpy down to an art form —
Jay Crownover
I have tried to let you go and I cannot. I cannot stop thinking of you. I cannot stop dreaming about you. —
Erin Morgenstern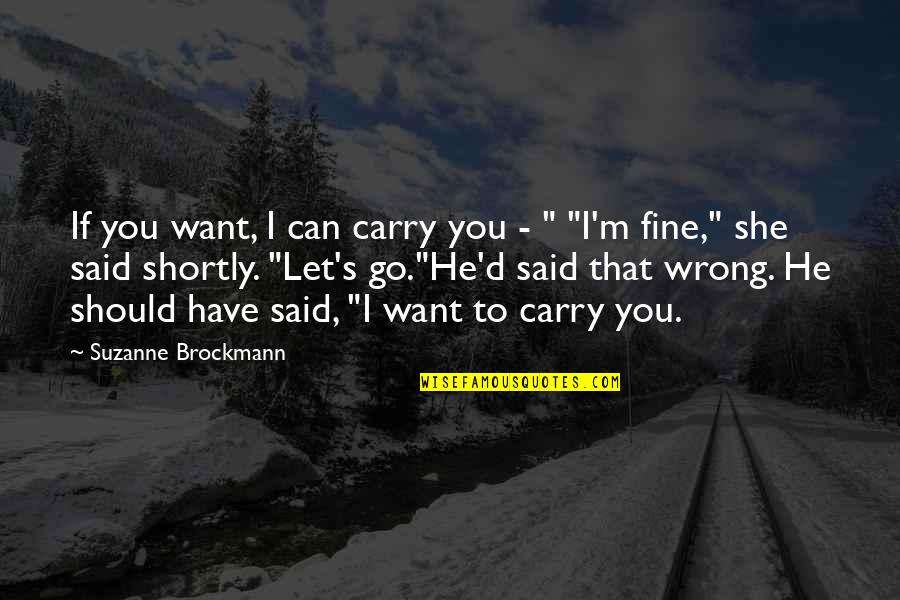 If you want, I can carry you - "
"I'm fine," she said shortly. "Let's go."
He'd said that wrong. He should have said, "I want to carry you. —
Suzanne Brockmann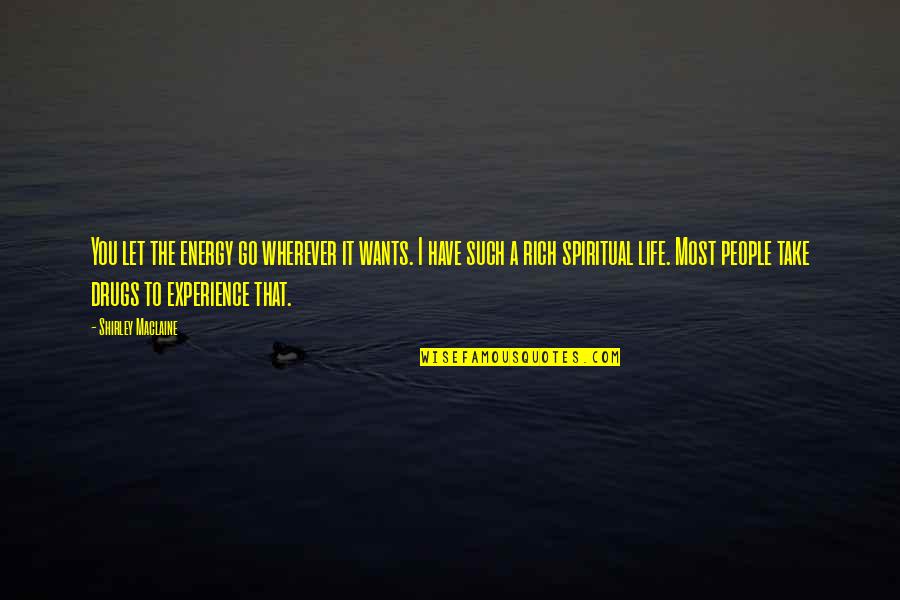 You let the energy go wherever it wants. I have such a rich spiritual life. Most people take drugs to experience that. —
Shirley Maclaine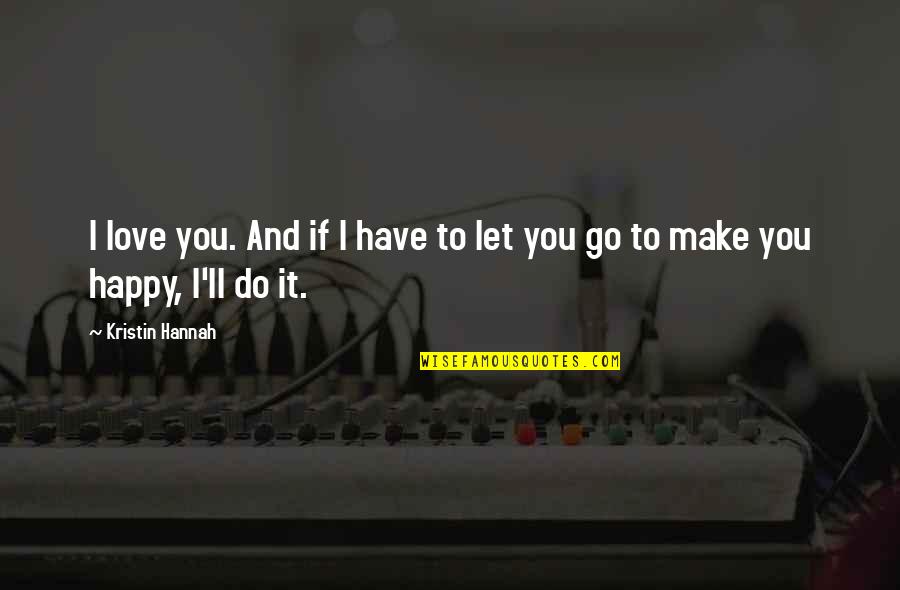 I love you. And if
I have to let you go
to make you happy, I'll do it. —
Kristin Hannah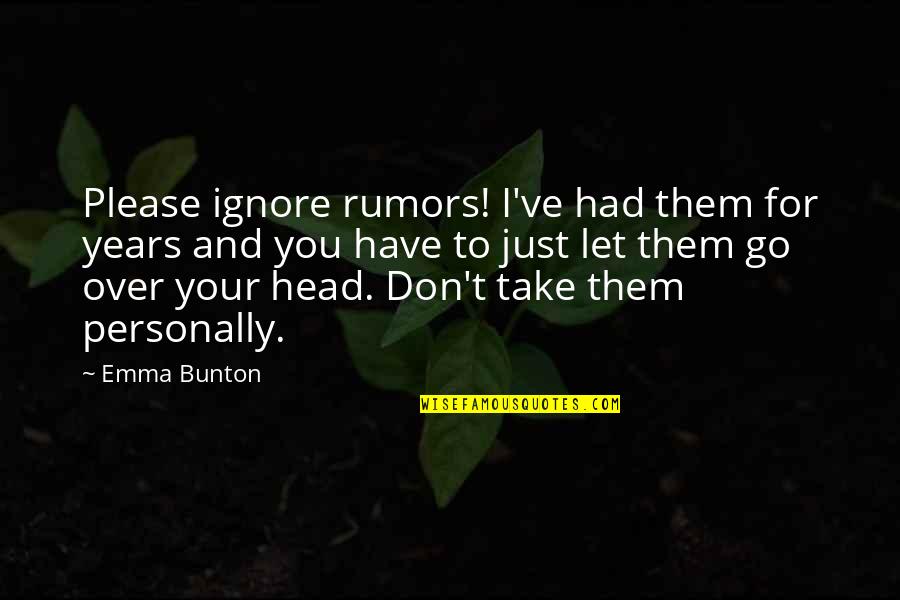 Please ignore rumors! I've had them for years and you have to just let them go over your head. Don't take them personally. —
Emma Bunton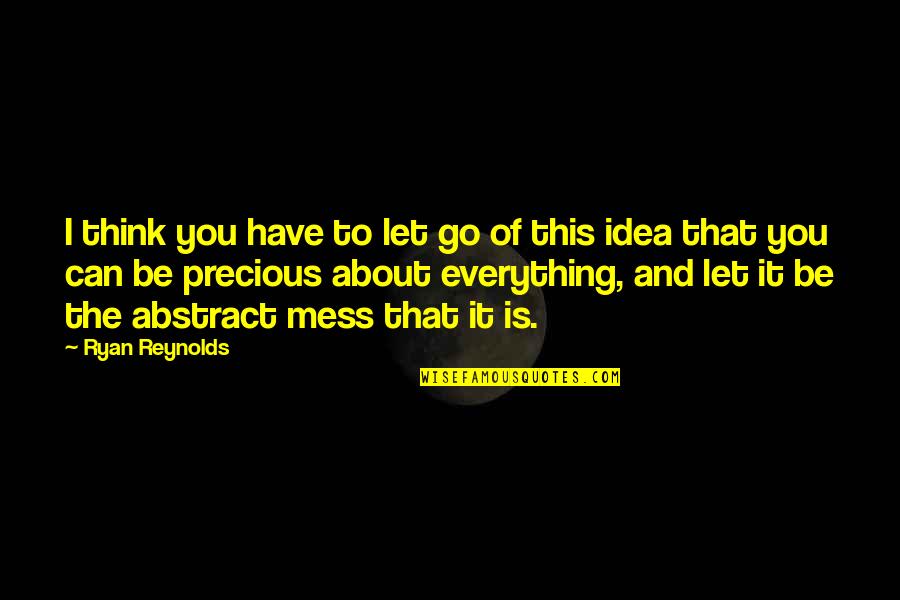 I think you have to let go of this idea that you can be precious about everything, and let it be the abstract mess that it is. —
Ryan Reynolds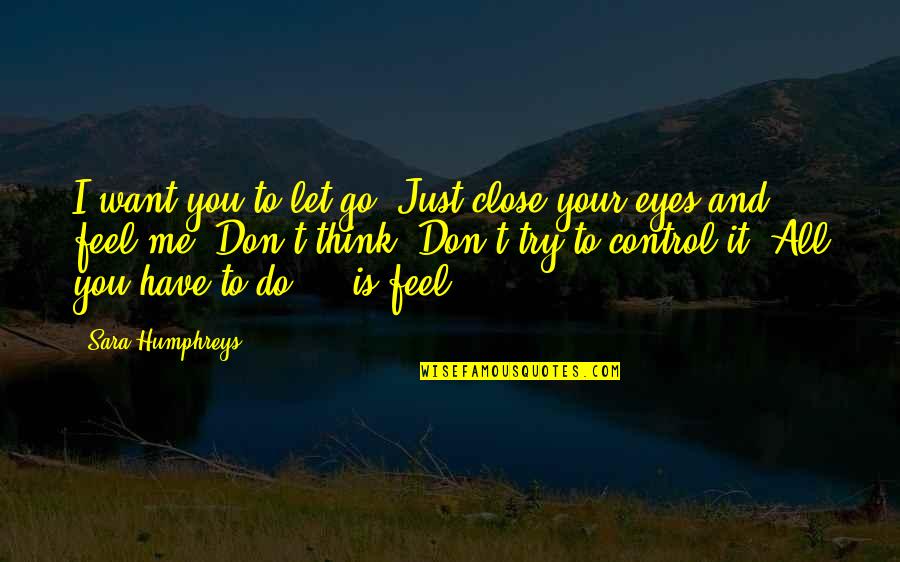 I want you to let go. Just close your eyes and feel me. Don't think. Don't try to control it. All you have to do ... is feel. —
Sara Humphreys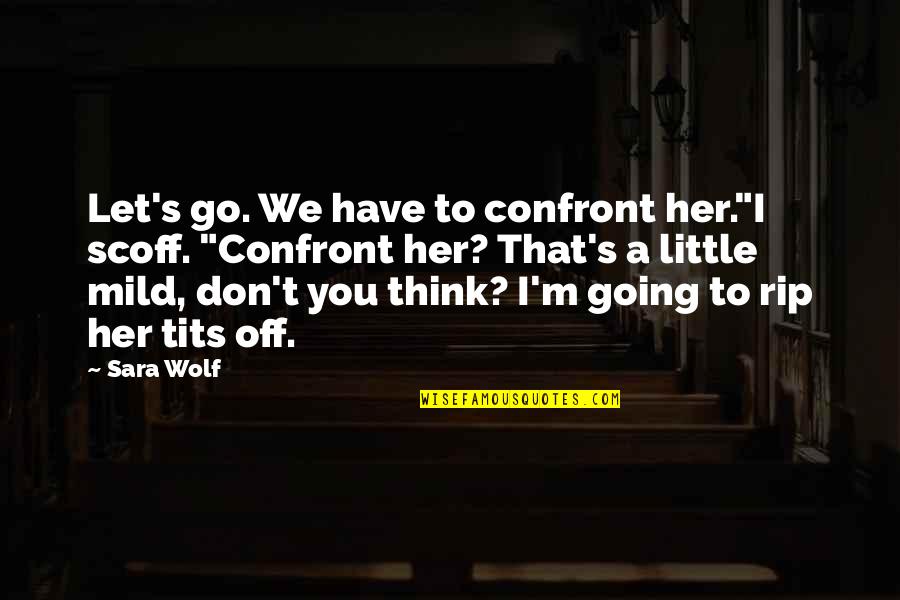 Let's go. We have to confront her."
I scoff. "Confront her? That's a little mild, don't you think? I'm going to rip her tits off. —
Sara Wolf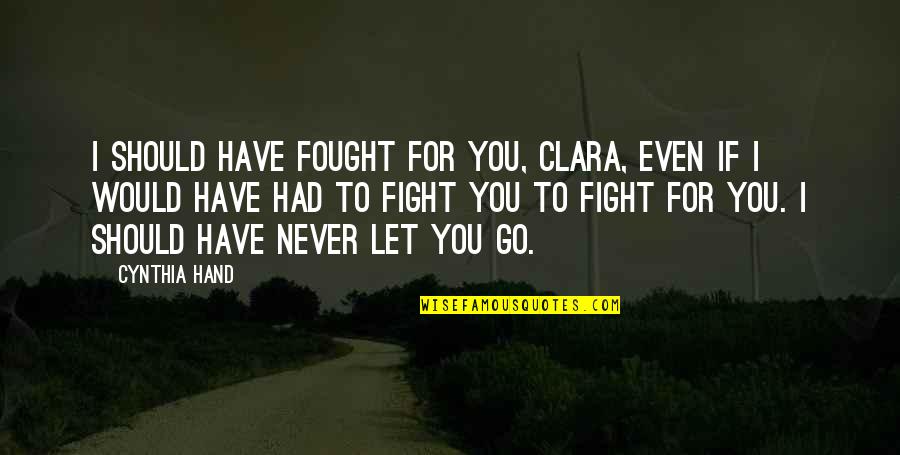 I should have fought for you, Clara, even if I would have had to fight you to fight for you. I should have never let you go. —
Cynthia Hand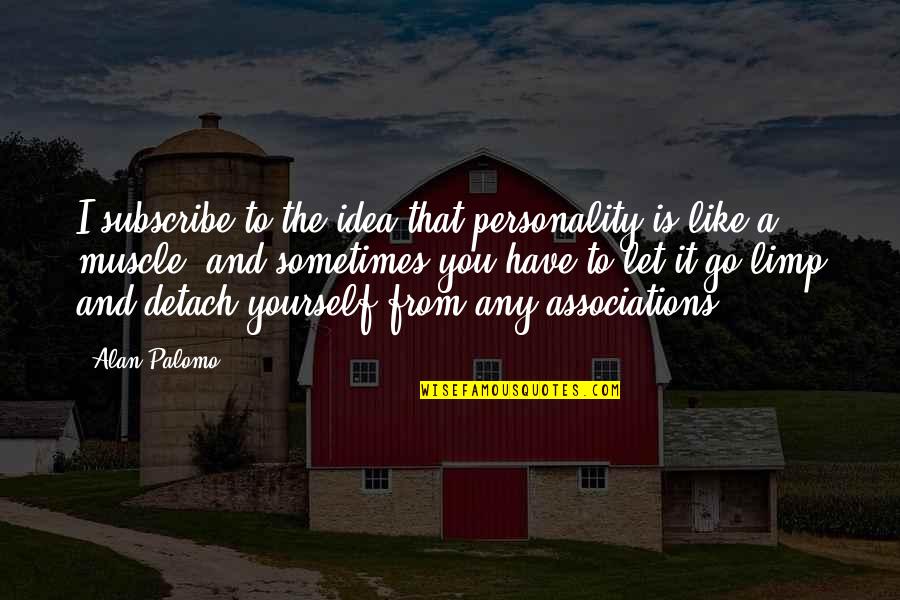 I subscribe to the idea that personality is like a muscle, and sometimes you have to let it go limp and detach yourself from any associations. —
Alan Palomo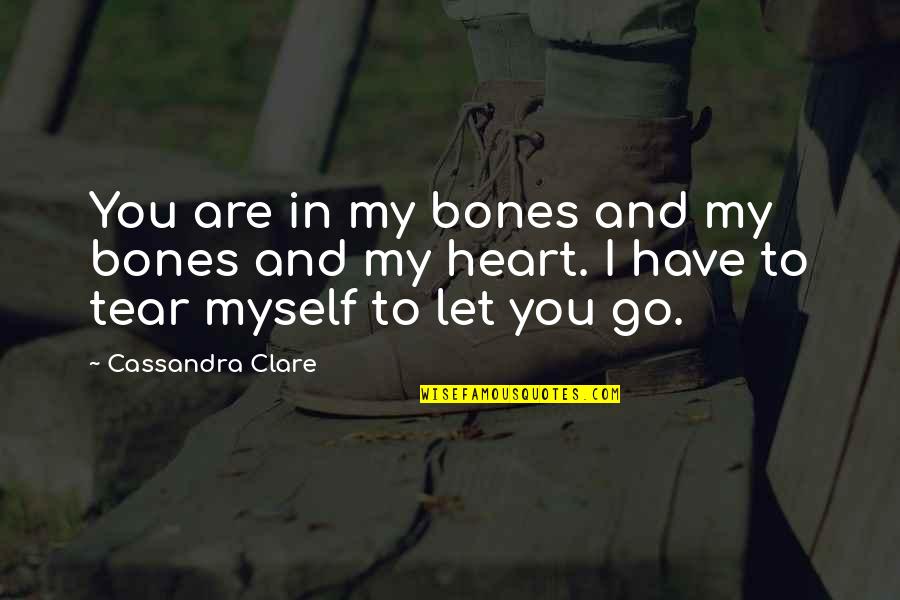 You are in my bones and my bones and my heart. I have to tear myself to let you go. —
Cassandra Clare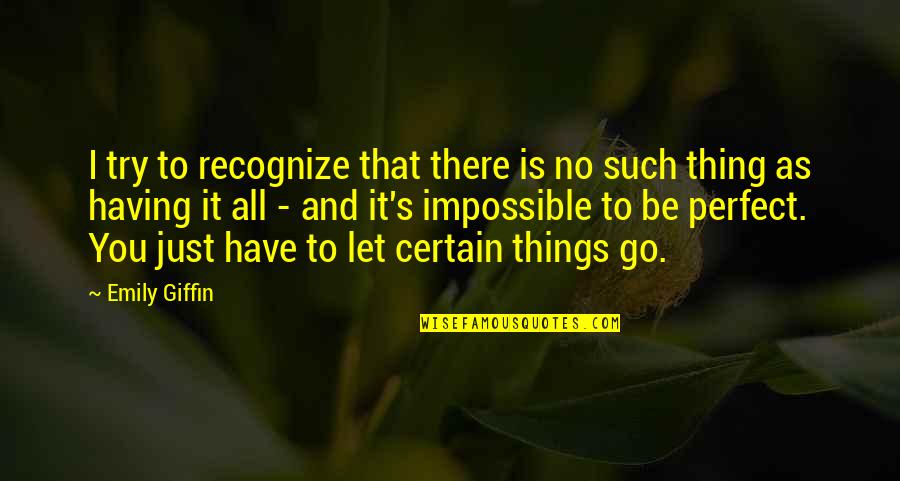 I try to recognize that there is no such thing as having it all - and it's impossible to be perfect. You just have to let certain things go. —
Emily Giffin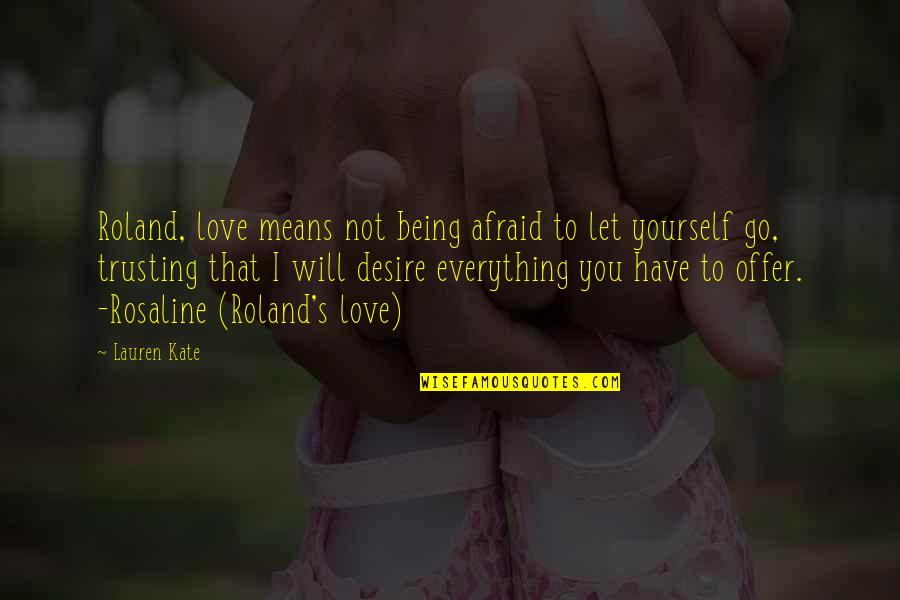 Roland, love means not being afraid to let yourself go, trusting that I will desire everything you have to offer. -Rosaline (Roland's love) —
Lauren Kate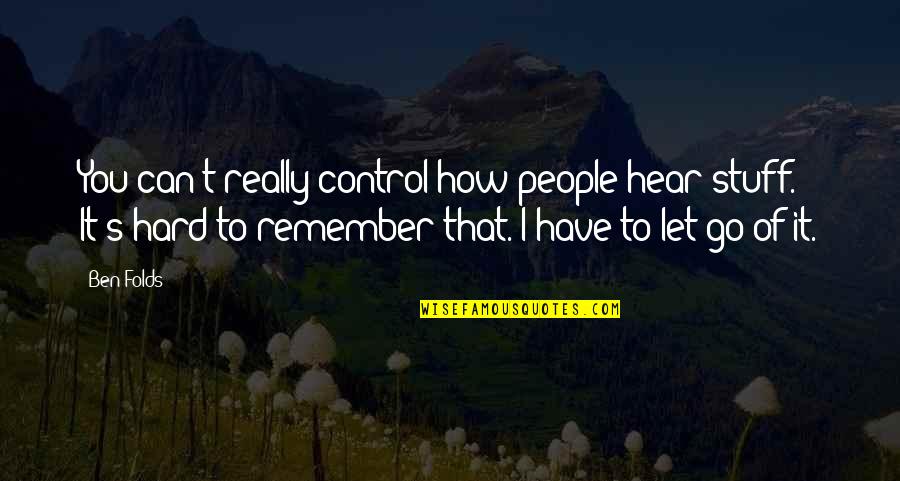 You can't really control how people hear stuff. It's hard to remember that. I have to let go of it. —
Ben Folds