Burdens To Bear Quotes
Collection of top 26 famous quotes about Burdens To Bear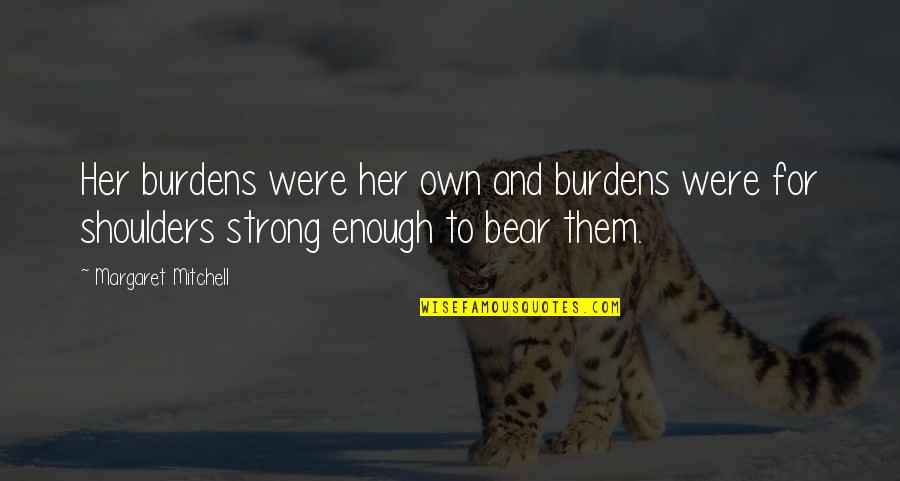 Her burdens were her own and burdens were for shoulders strong enough to bear them.
—
Margaret Mitchell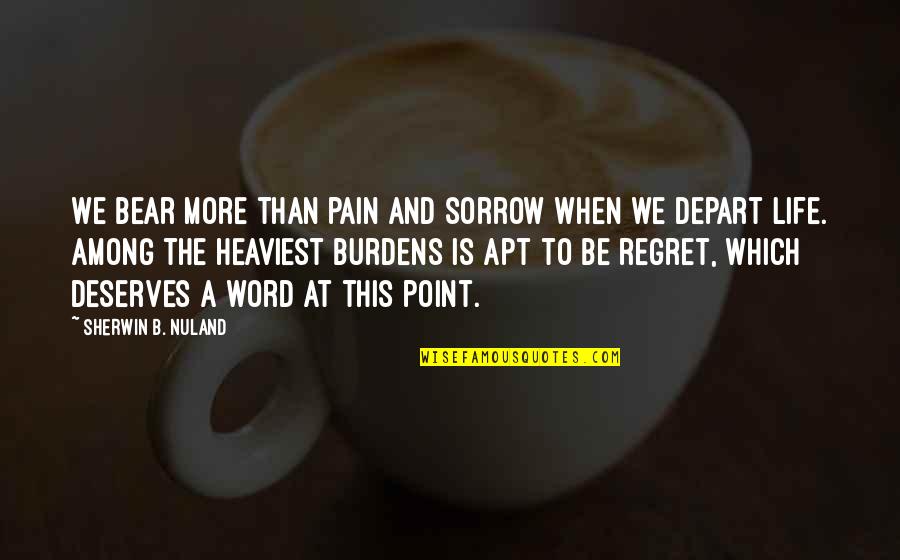 We bear more than pain and sorrow when we depart life. Among the heaviest burdens is apt to be regret, which deserves a word at this point.
—
Sherwin B. Nuland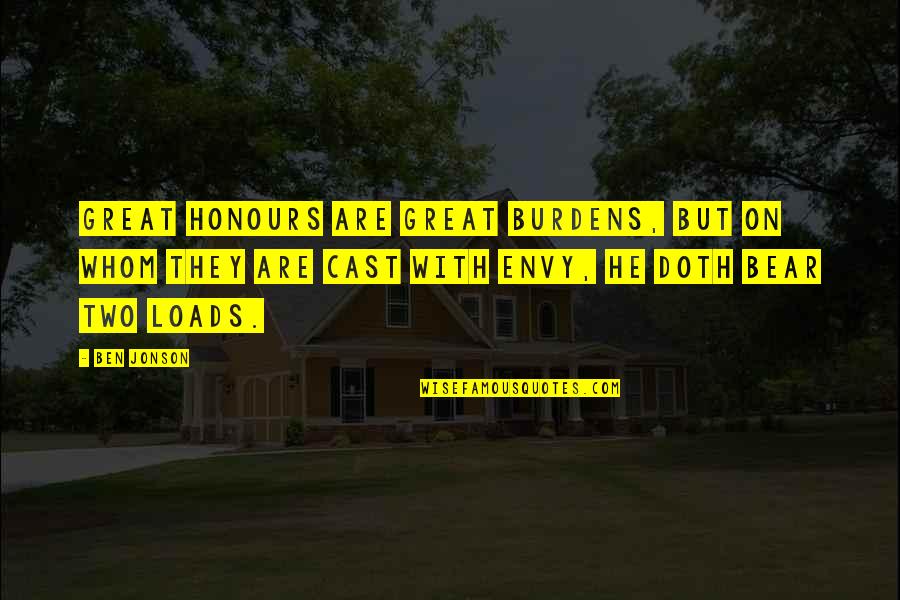 Great honours are great burdens, but on whom They are cast with envy, he doth bear two loads.
—
Ben Jonson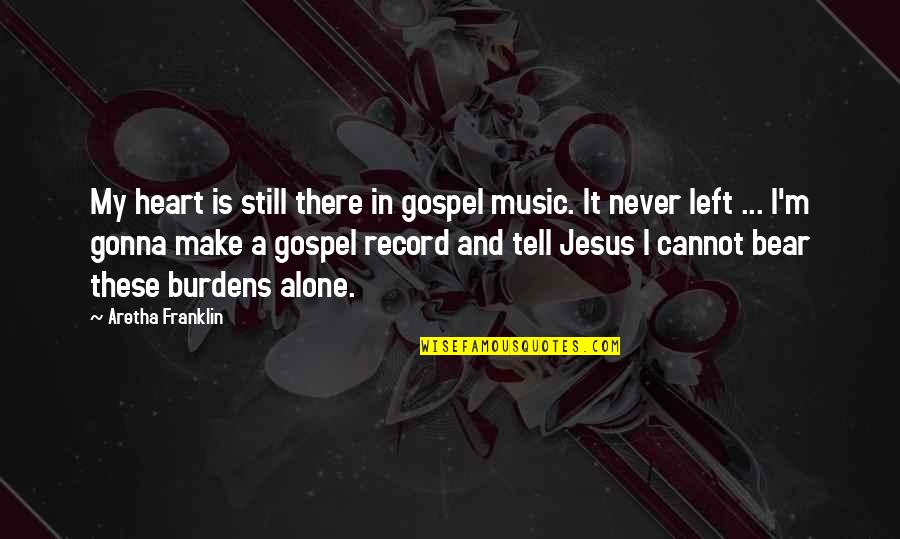 My heart is still there in gospel music. It never left ... I'm gonna make a gospel record and tell Jesus I cannot bear these burdens alone.
—
Aretha Franklin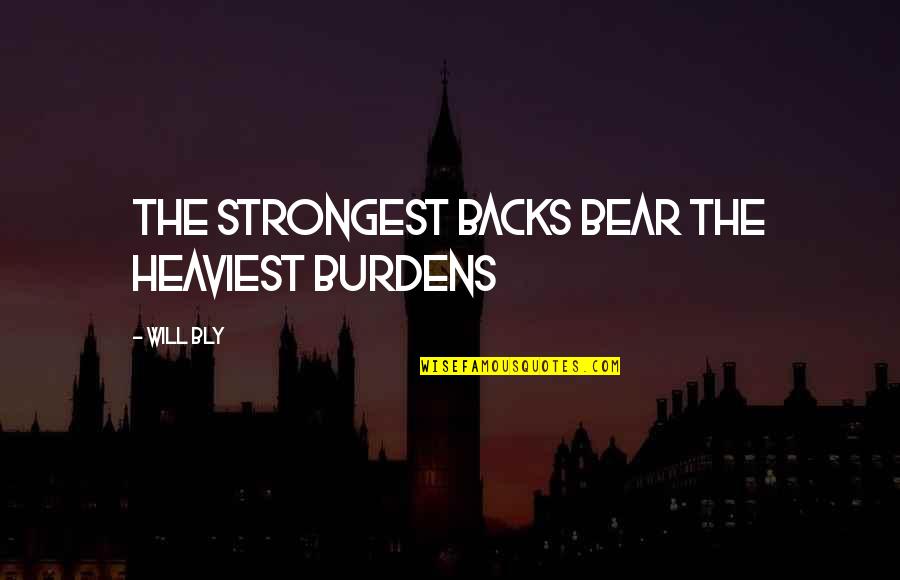 the strongest backs bear the heaviest burdens
—
Will Bly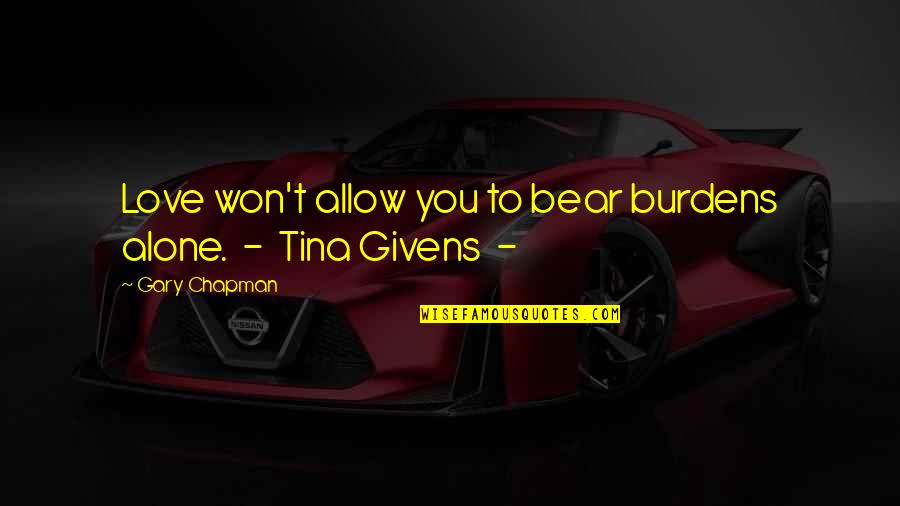 Love won't allow you to bear burdens alone. - Tina Givens -
—
Gary Chapman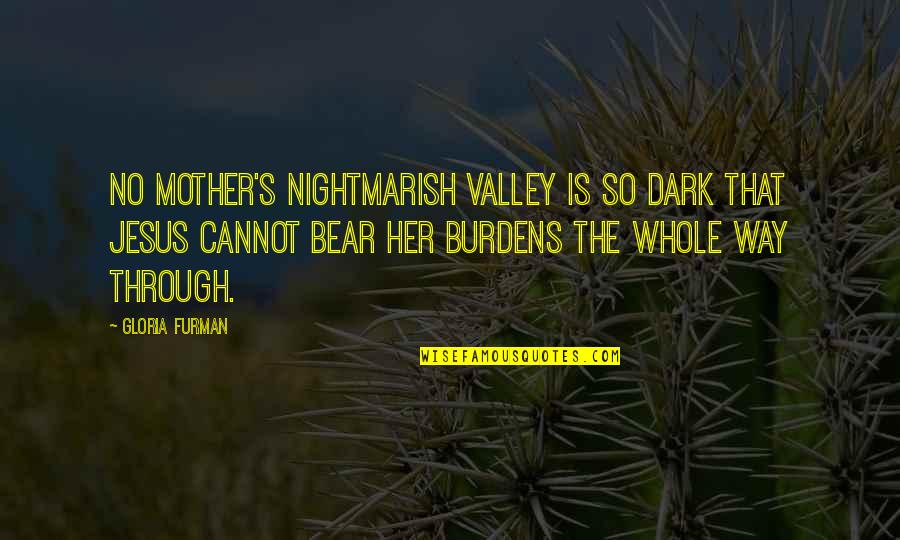 No mother's nightmarish valley is so dark that Jesus cannot bear her burdens the whole way through.
—
Gloria Furman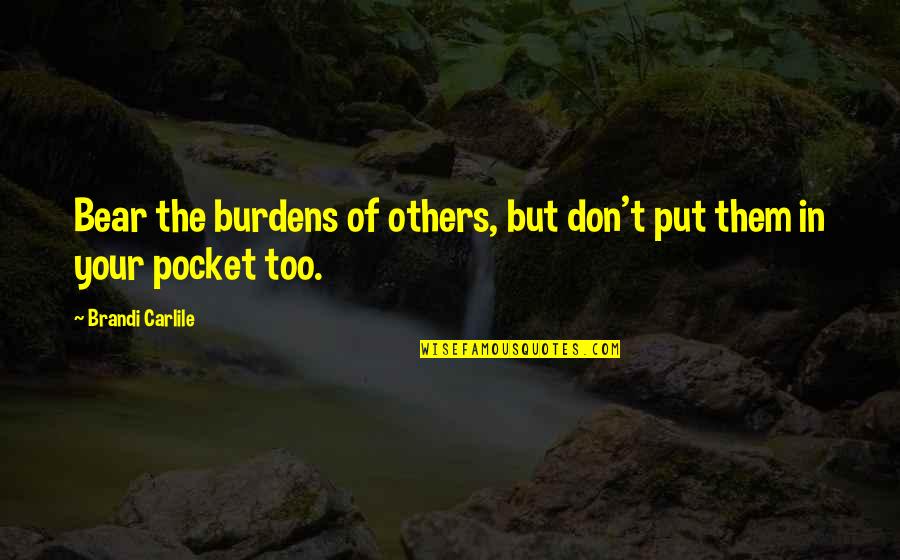 Bear the burdens of others, but don't put them in your pocket too.
—
Brandi Carlile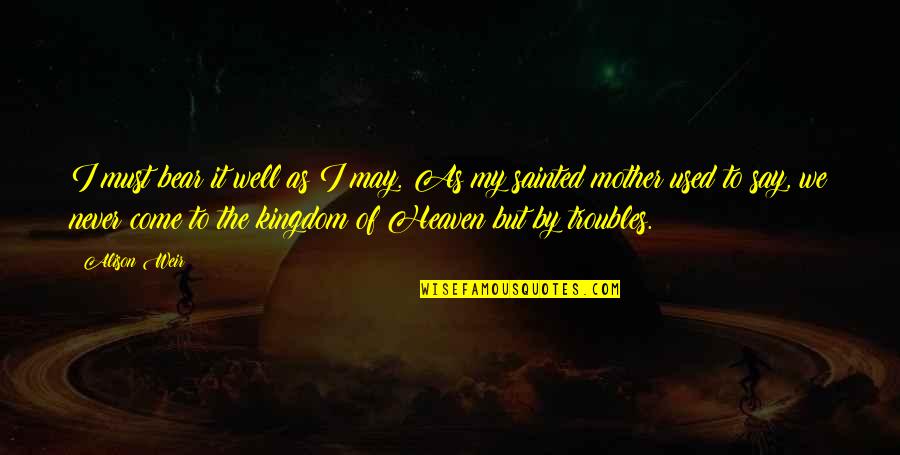 I must bear it well as I may. As my sainted mother used to say, we never come to the kingdom of Heaven but by troubles.
—
Alison Weir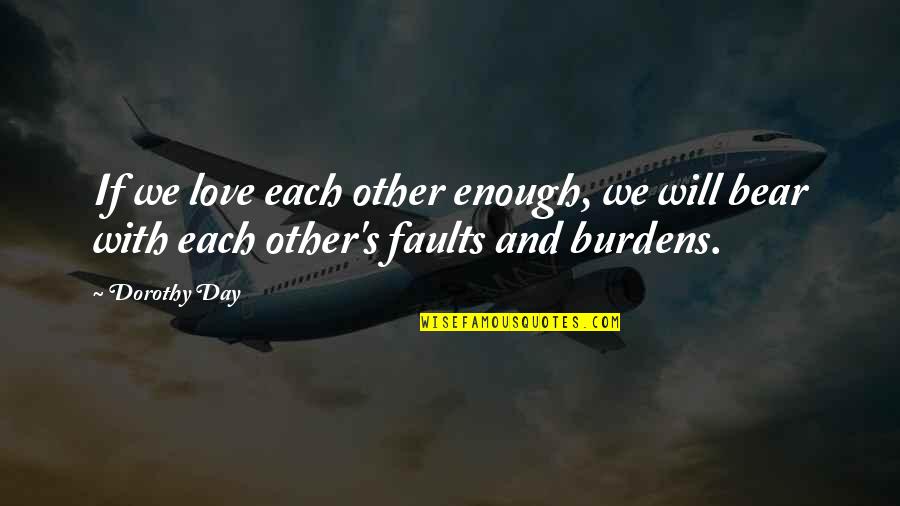 If we love each other enough, we will bear with each other's faults and burdens. —
Dorothy Day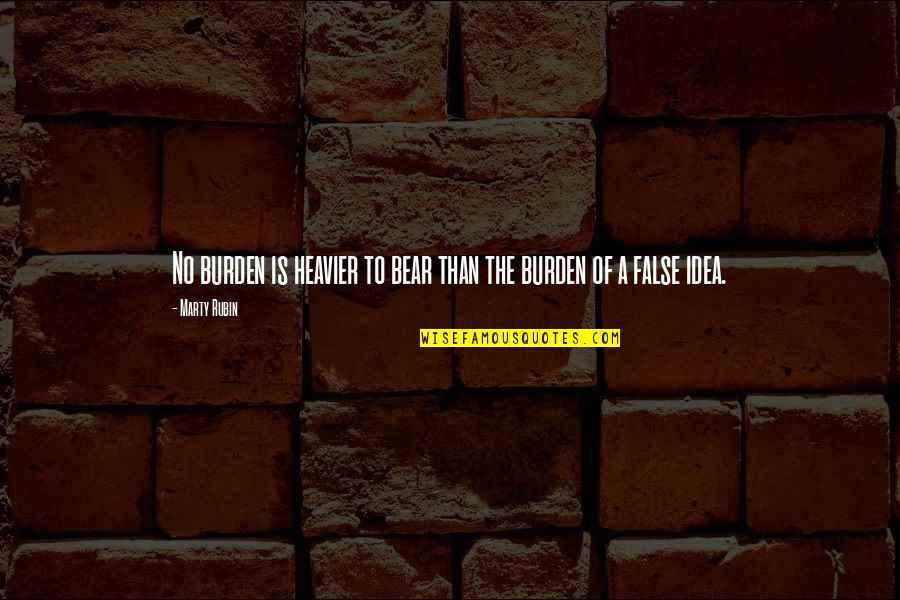 No burden is heavier to bear than the burden of a false idea. —
Marty Rubin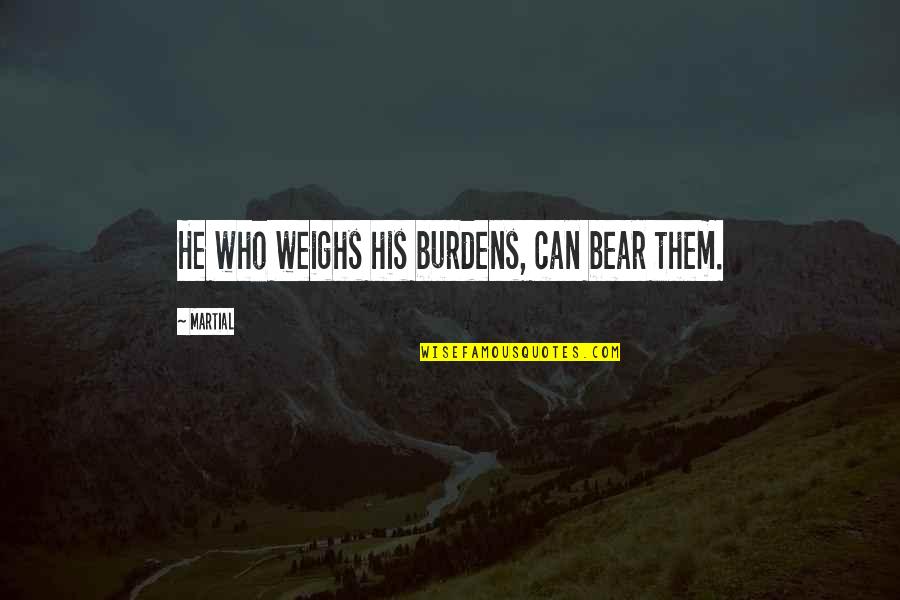 He who weighs his burdens, can bear them. —
Martial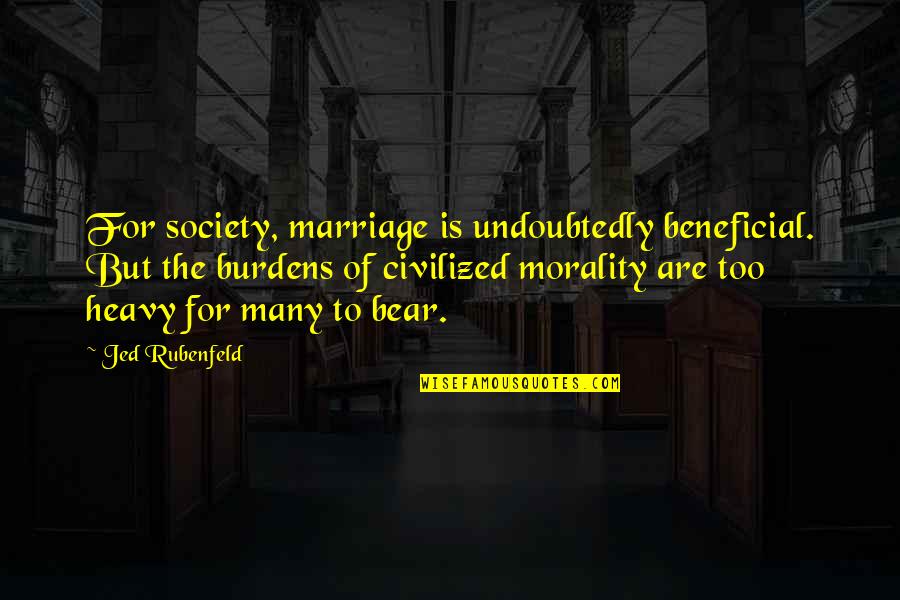 For society, marriage is undoubtedly beneficial. But the burdens of civilized morality are too heavy for many to bear. —
Jed Rubenfeld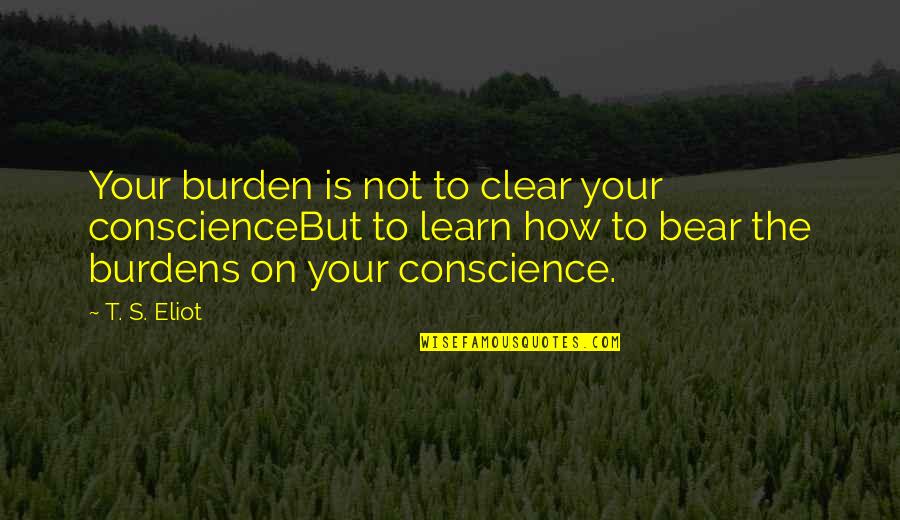 Your burden is not to clear your conscience
But to learn how to bear the burdens on your conscience. —
T. S. Eliot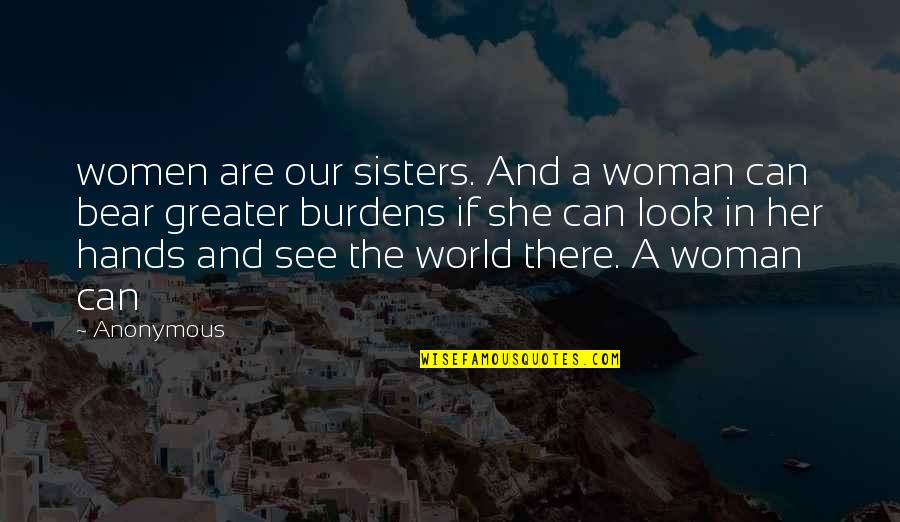 women are our sisters. And a woman can bear greater burdens if she can look in her hands and see the world there. A woman can —
Anonymous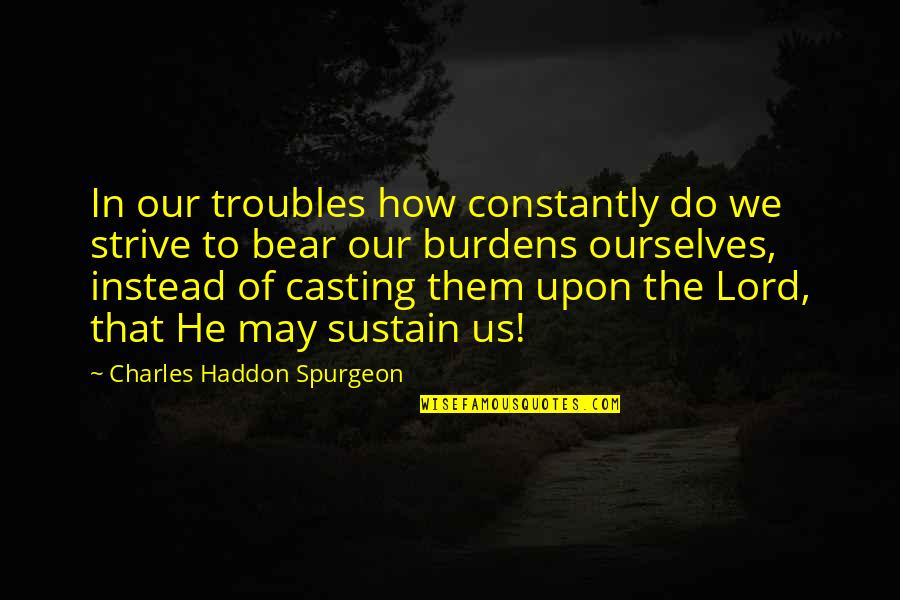 In our troubles how constantly do we strive to bear our burdens ourselves, instead of casting them upon the Lord, that He may sustain us! —
Charles Haddon Spurgeon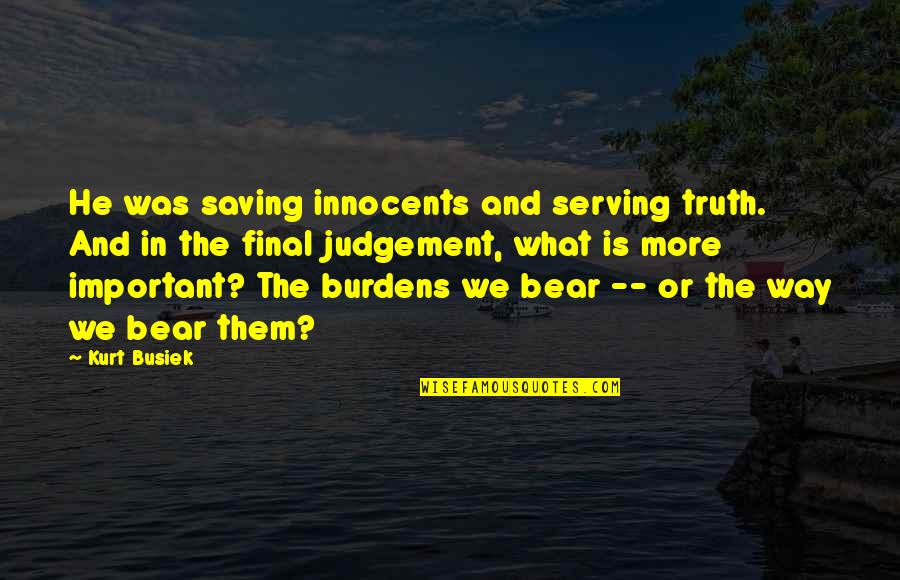 He was saving innocents and serving truth. And in the final judgement, what is more important? The burdens we bear -- or the way we bear them? —
Kurt Busiek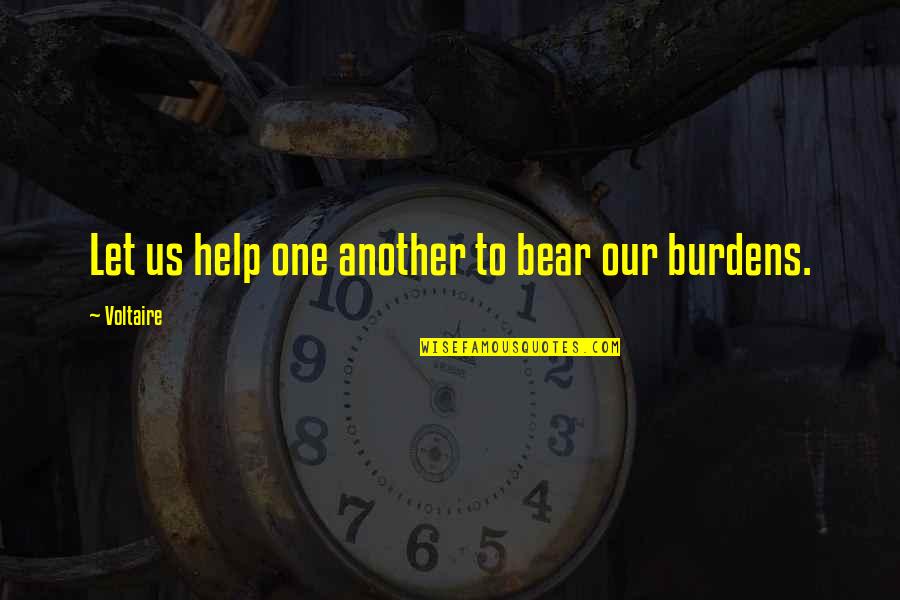 Let us help one another to bear our burdens. —
Voltaire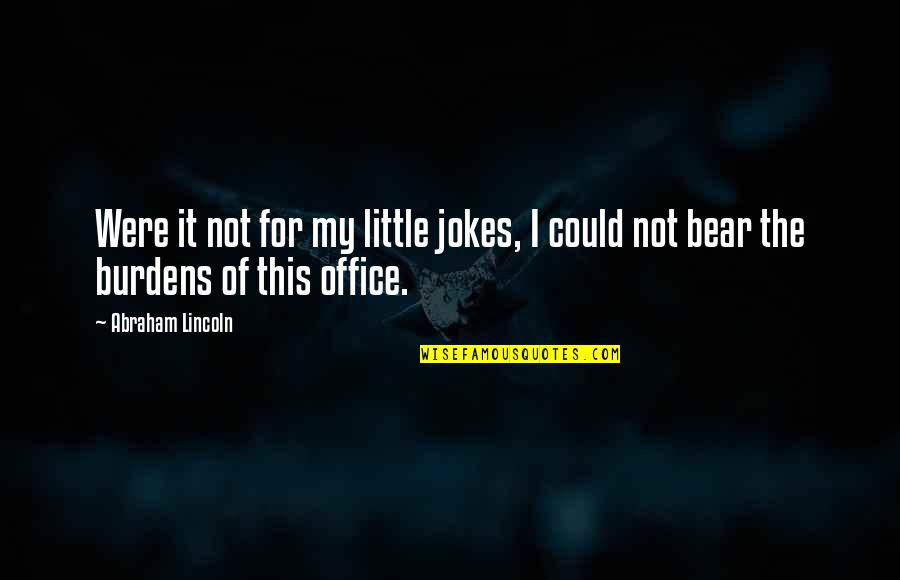 Were it not for my little jokes, I could not bear the burdens of this office. —
Abraham Lincoln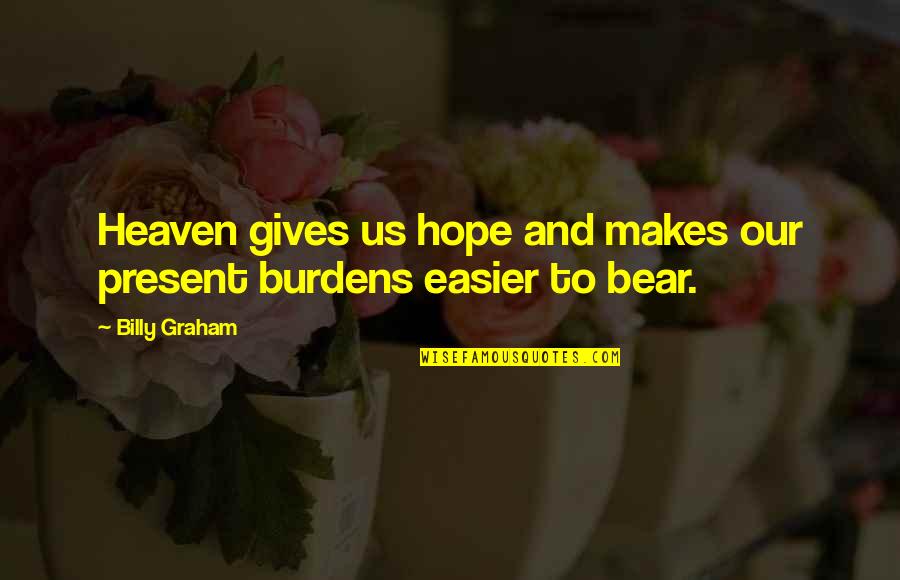 Heaven gives us hope and makes our present burdens easier to bear. —
Billy Graham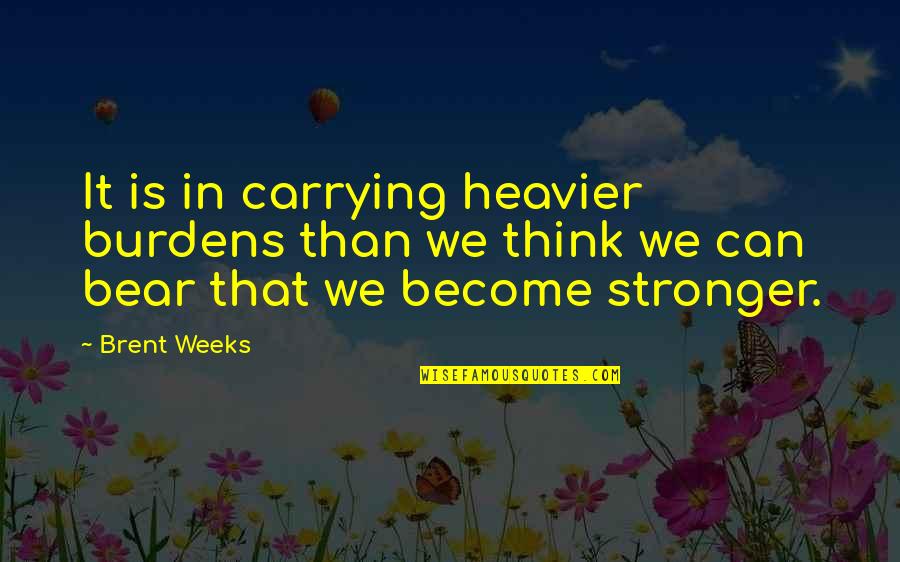 It is in carrying heavier burdens than we think we can bear that we become stronger. —
Brent Weeks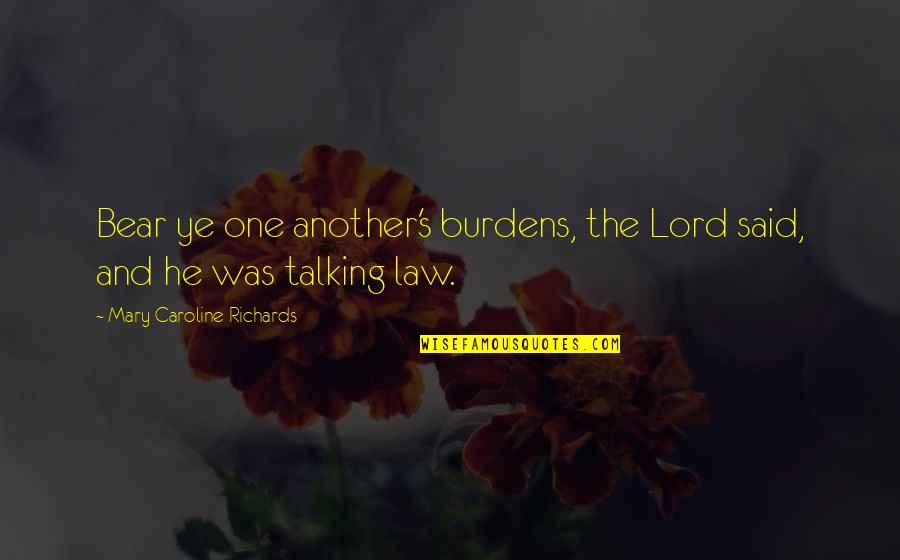 Bear ye one another's burdens, the Lord said, and he was talking law. —
Mary Caroline Richards
Thinking is hard work. One can't bear burdens and ideas at the same time. —
Remy De Gourmont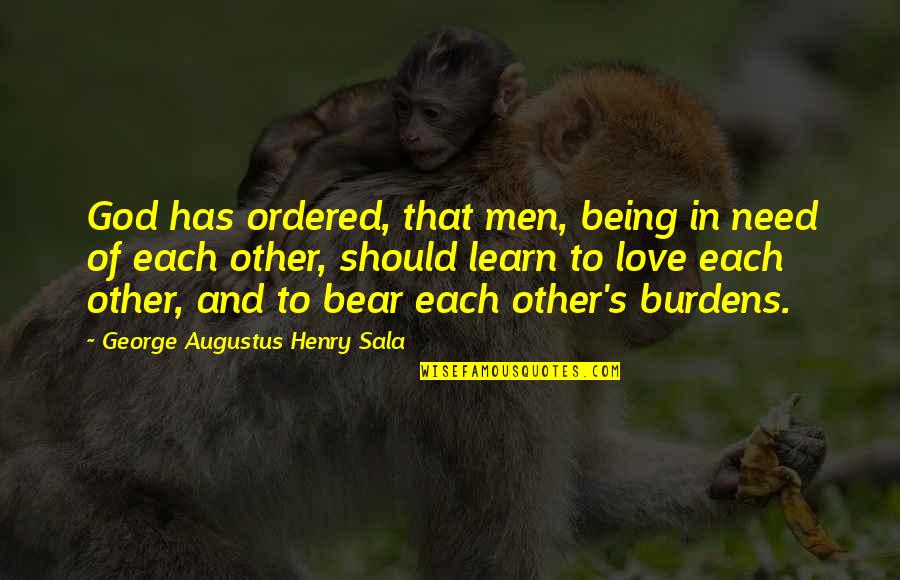 God has ordered, that men, being in need of each other, should learn to love each other, and to bear each other's burdens. —
George Augustus Henry Sala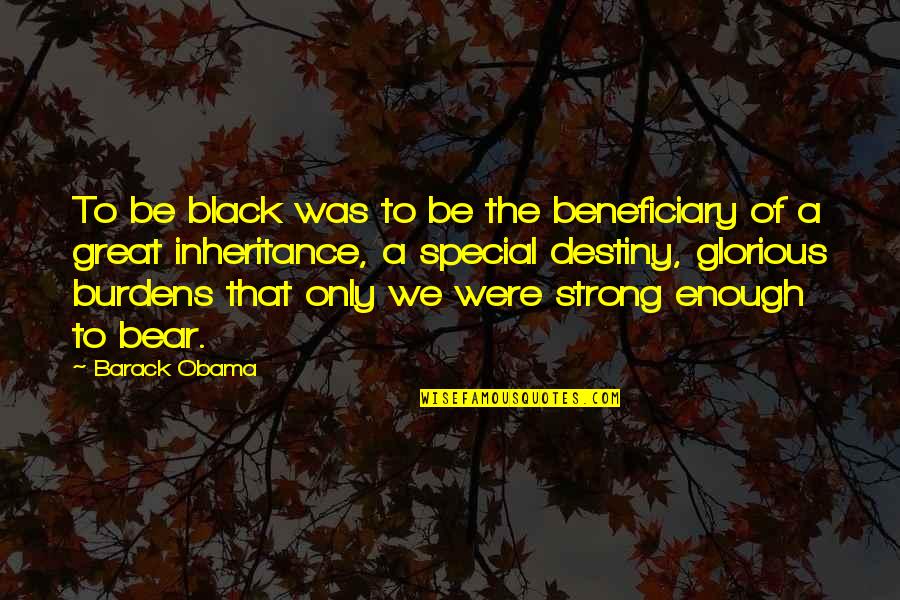 To be black was to be the beneficiary of a great inheritance, a special destiny, glorious burdens that only we were strong enough to bear. —
Barack Obama