I Can't Change My Attitude Quotes
Collection of top 32 famous quotes about I Can't Change My Attitude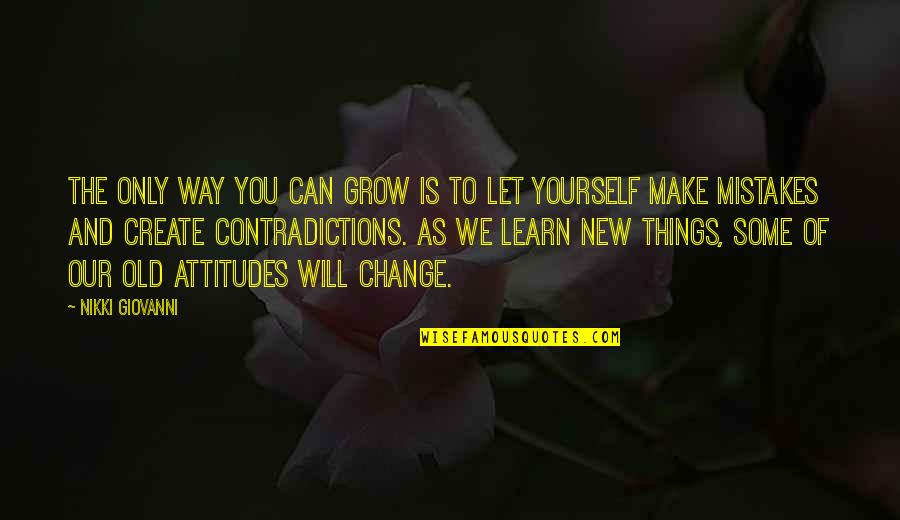 The only way you can grow is to let yourself make mistakes and create contradictions. As we learn new things, some of our old attitudes will change.
—
Nikki Giovanni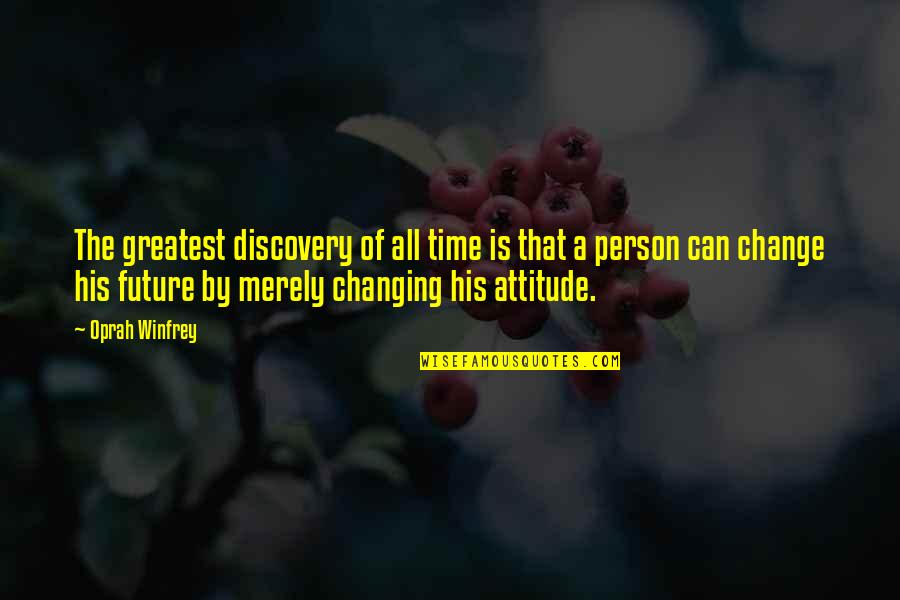 The greatest discovery of all time is that a person can change his future by merely changing his attitude.
—
Oprah Winfrey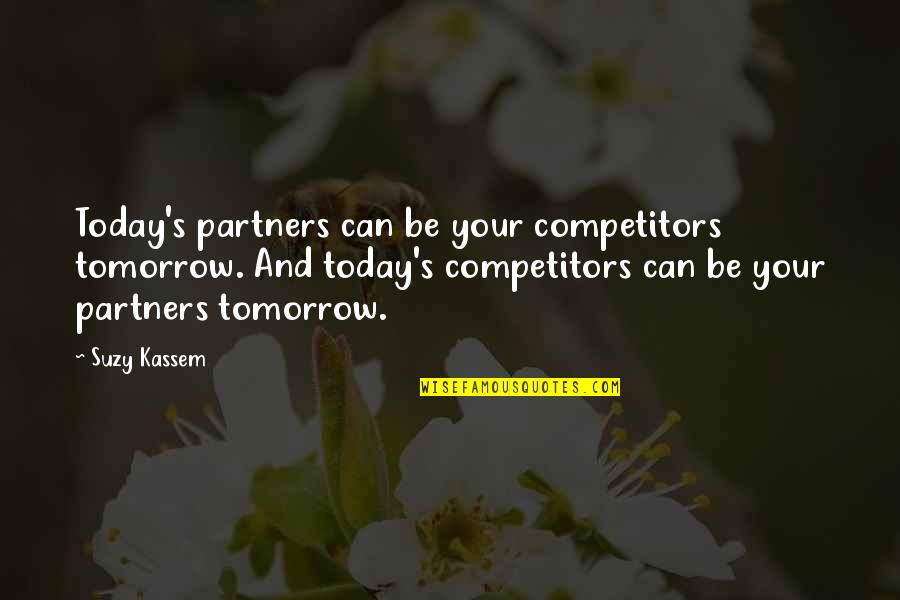 Today's partners can be your competitors tomorrow. And today's competitors can be your partners tomorrow.
—
Suzy Kassem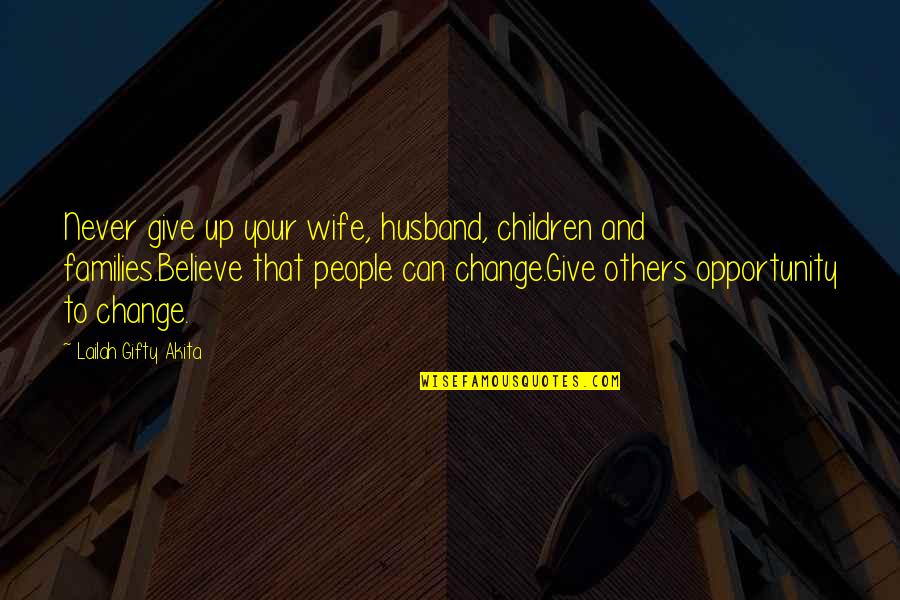 Never give up your wife, husband, children and families.
Believe that people can change.
Give others opportunity to change.
—
Lailah Gifty Akita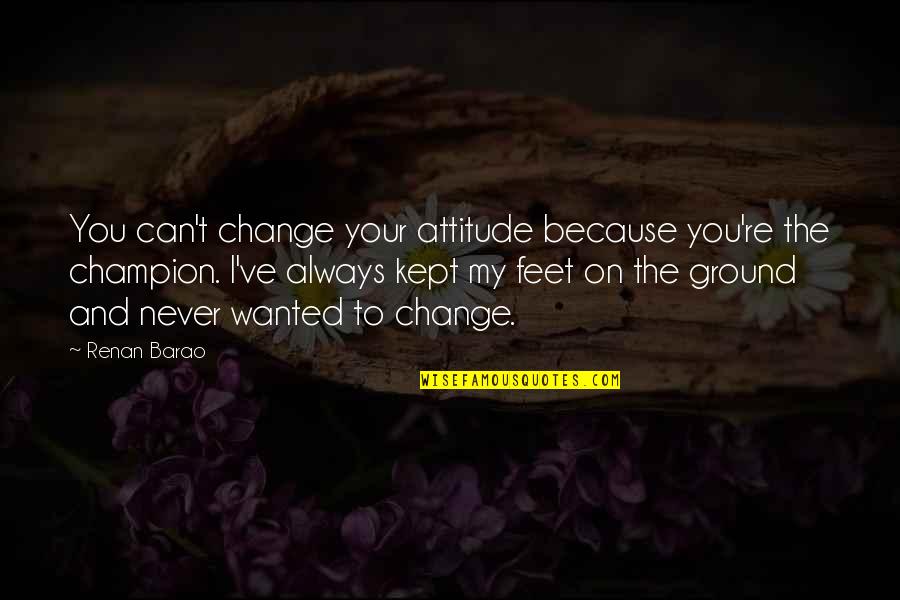 You can't change your attitude because you're the champion. I've always kept my feet on the ground and never wanted to change.
—
Renan Barao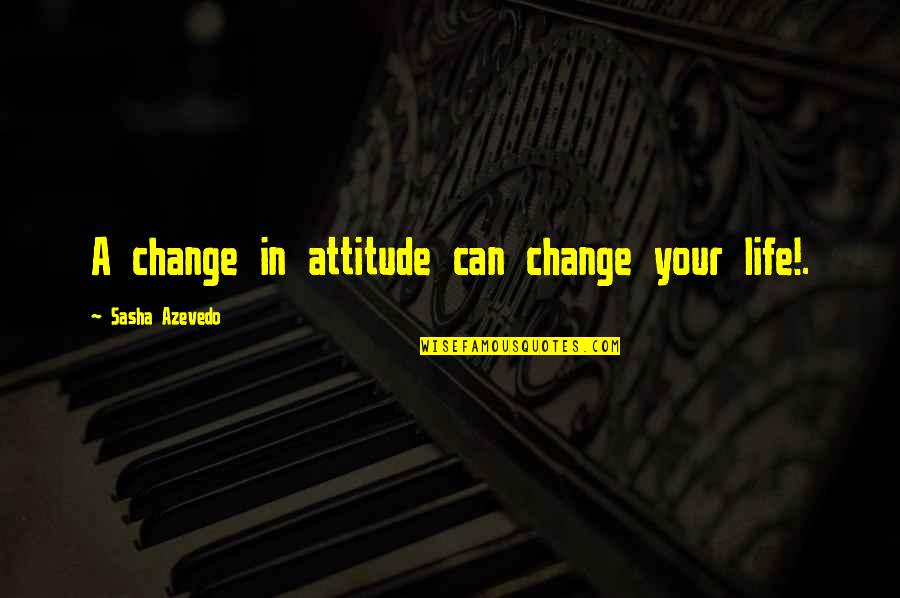 A change in attitude can change your life!.
—
Sasha Azevedo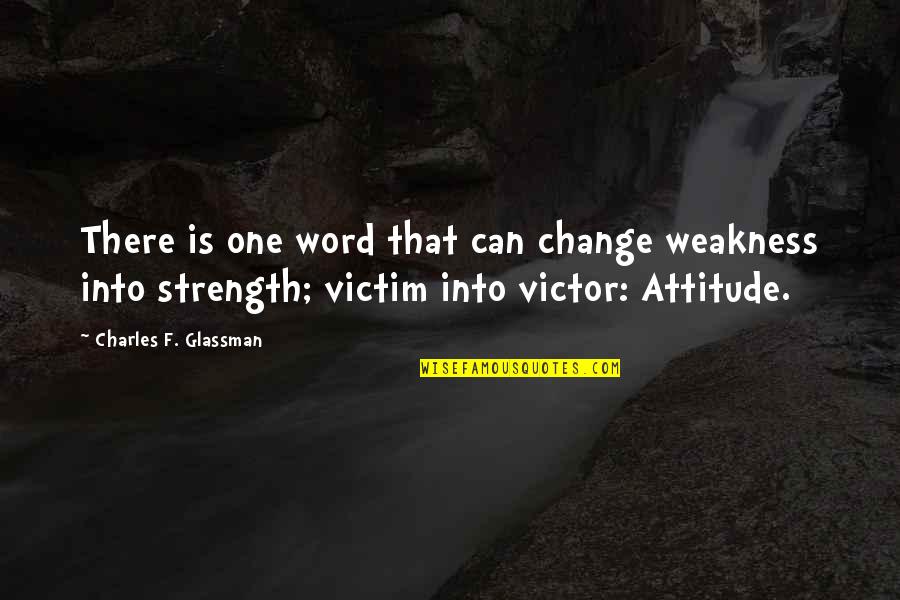 There is one word that can change weakness into strength; victim into victor: Attitude.
—
Charles F. Glassman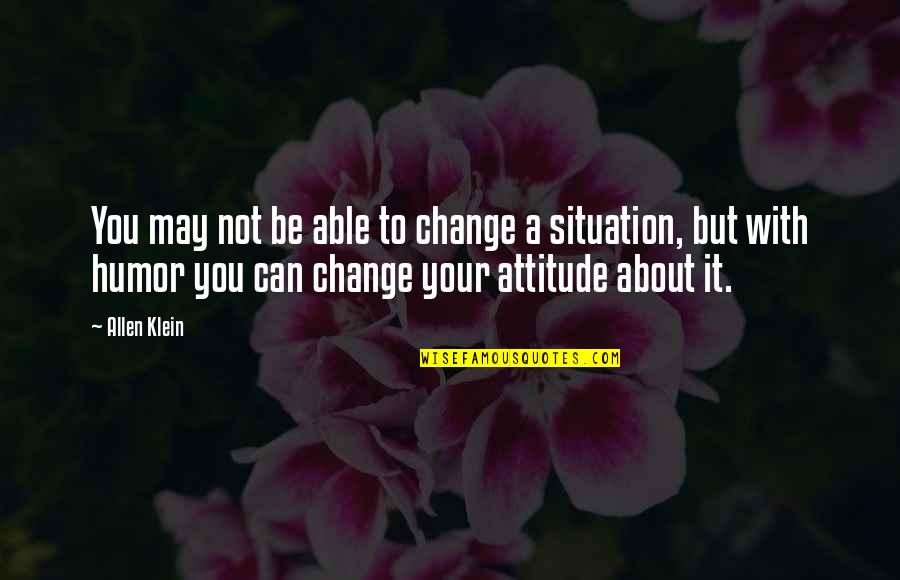 You may not be able to change a situation, but with humor you can change your attitude about it.
—
Allen Klein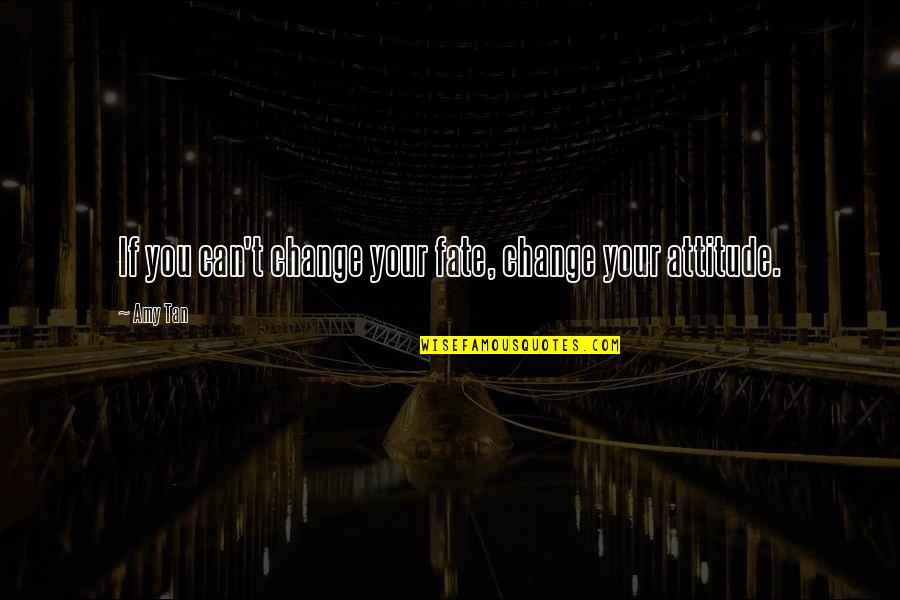 If you can't change your fate, change your attitude.
—
Amy Tan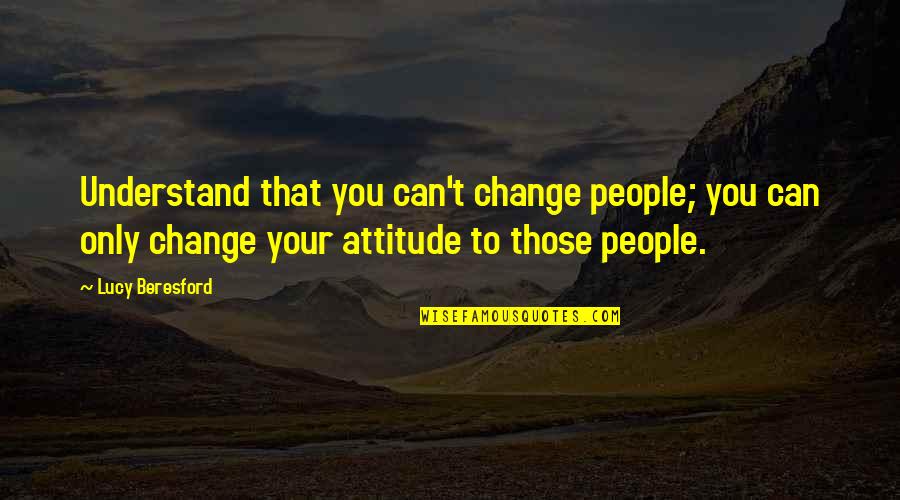 Understand that you can't change people; you can only change your attitude to those people.
—
Lucy Beresford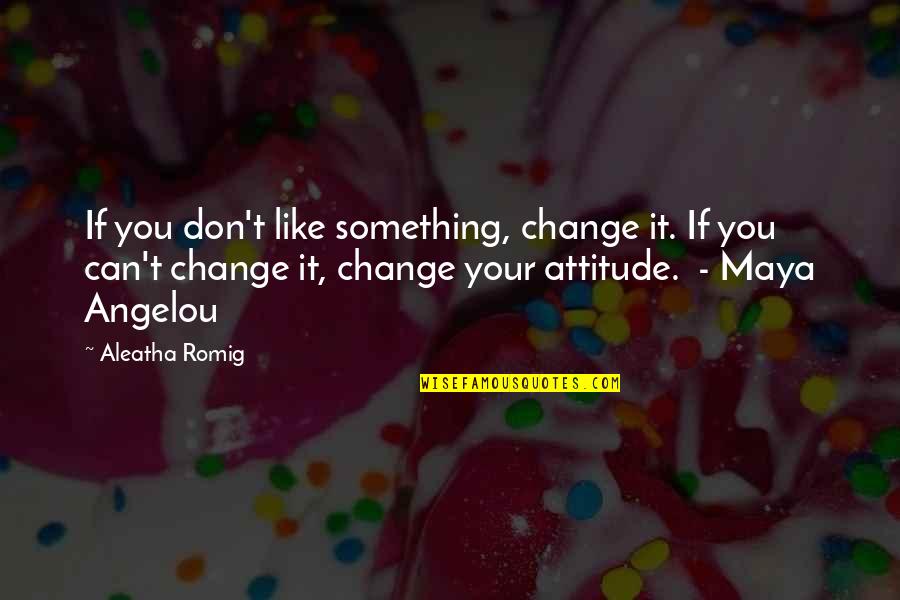 If you don't like something, change it. If you can't change it, change your attitude. - Maya Angelou
—
Aleatha Romig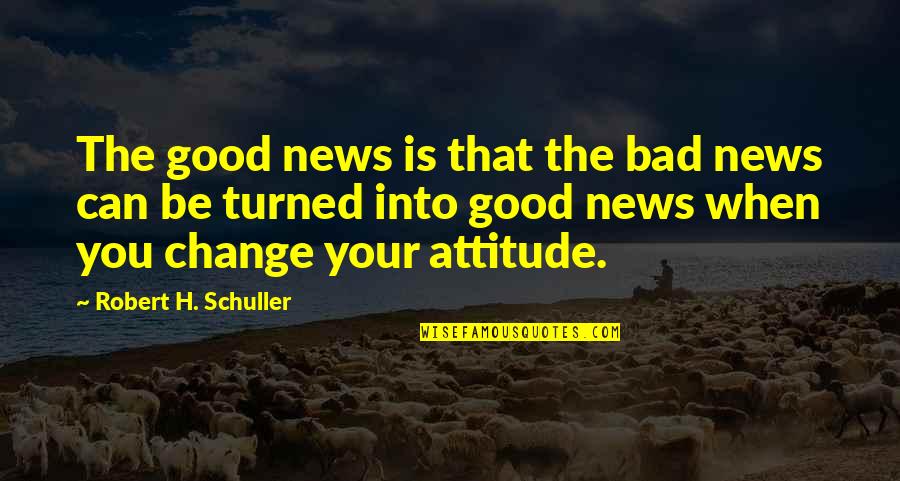 The good news is that the bad news can be turned into good news when you change your attitude.
—
Robert H. Schuller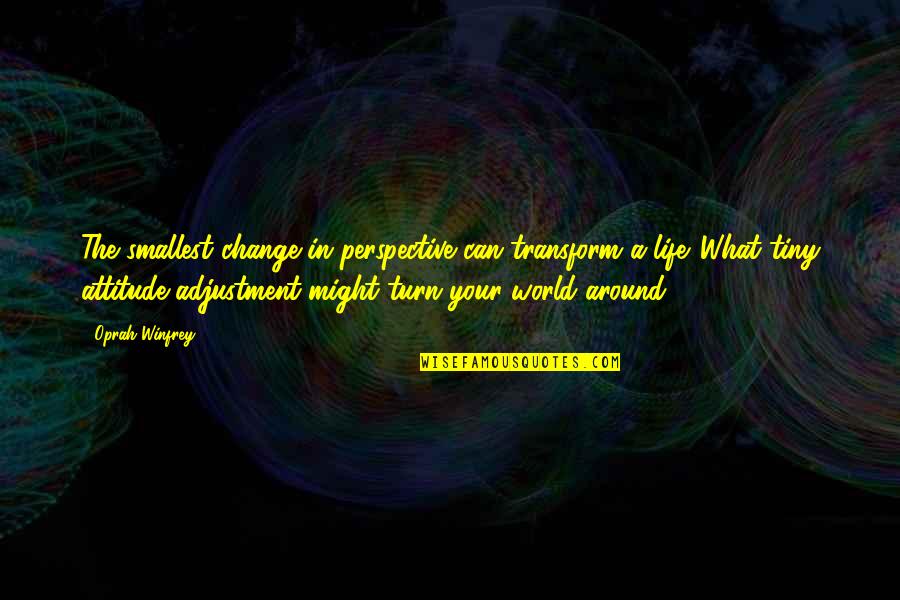 The smallest change in perspective can transform a life. What tiny attitude adjustment might turn your world around?
—
Oprah Winfrey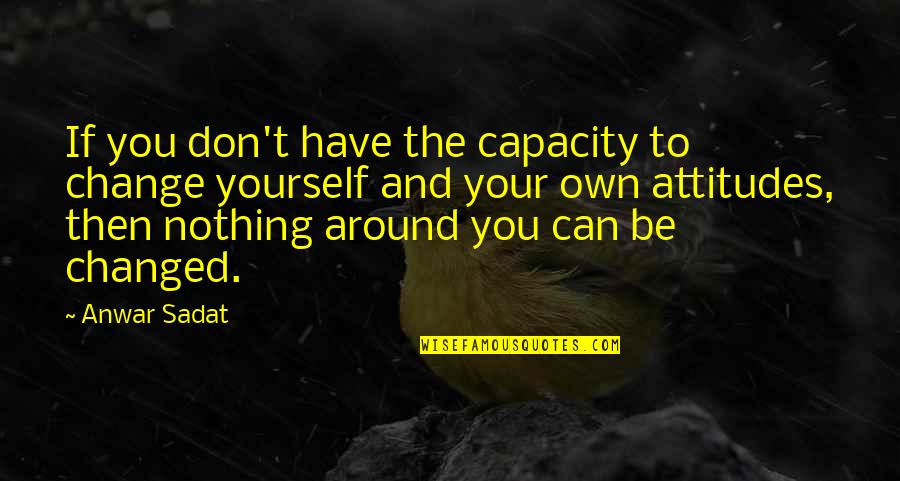 If you don't have the capacity to change yourself and your own attitudes, then nothing around you can be changed. —
Anwar Sadat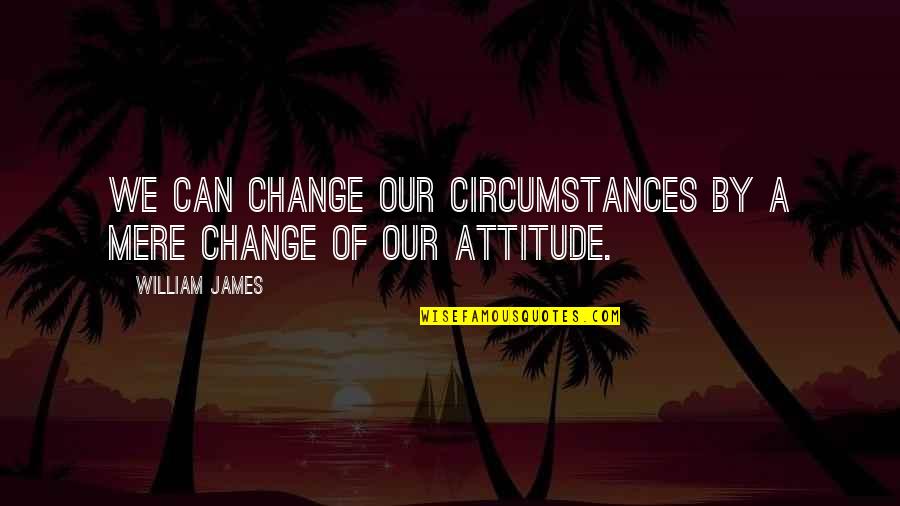 We can change our circumstances by a mere change of our attitude. —
William James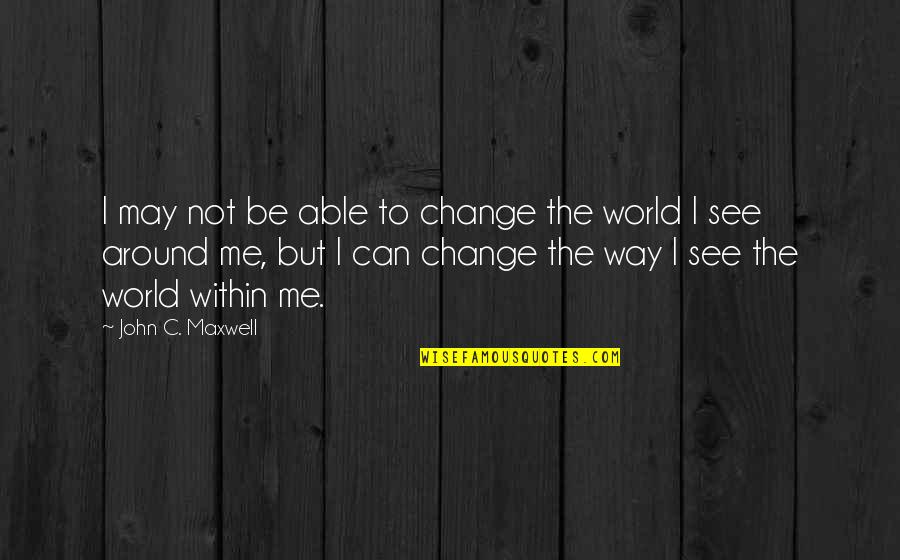 I may not be able to change the world I see around me, but I can change the way I see the world within me. —
John C. Maxwell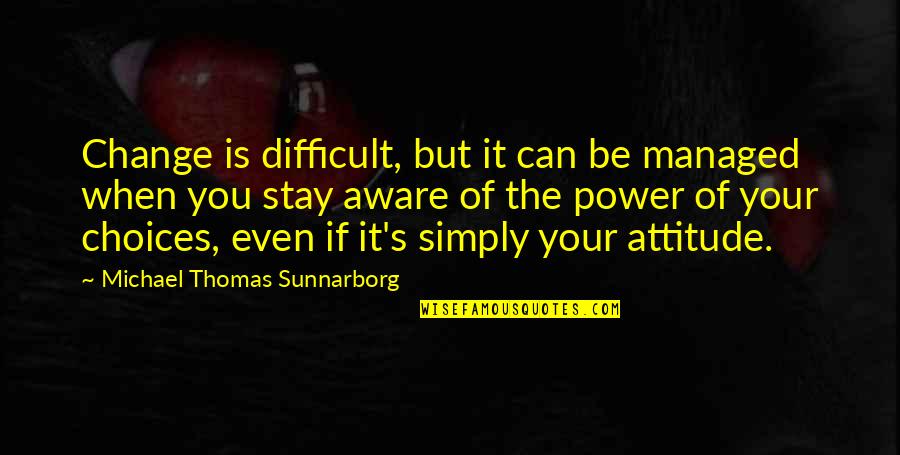 Change is difficult, but it can be managed when you stay aware of the power of your choices, even if it's simply your attitude. —
Michael Thomas Sunnarborg
Your thoughts can change your actions and your actions can change your thoughts. —
Sukant Ratnakar
I know that by what I write cannot change the wrong world, but I can change the wrong attitude of the world toward me. —
Gavriil Stiharul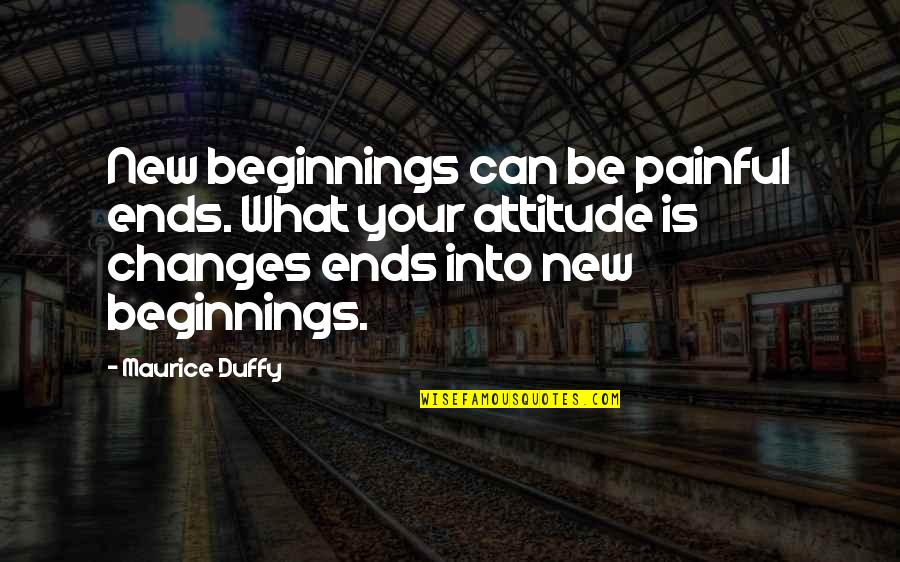 New beginnings can be painful ends. What your attitude is changes ends into new beginnings. —
Maurice Duffy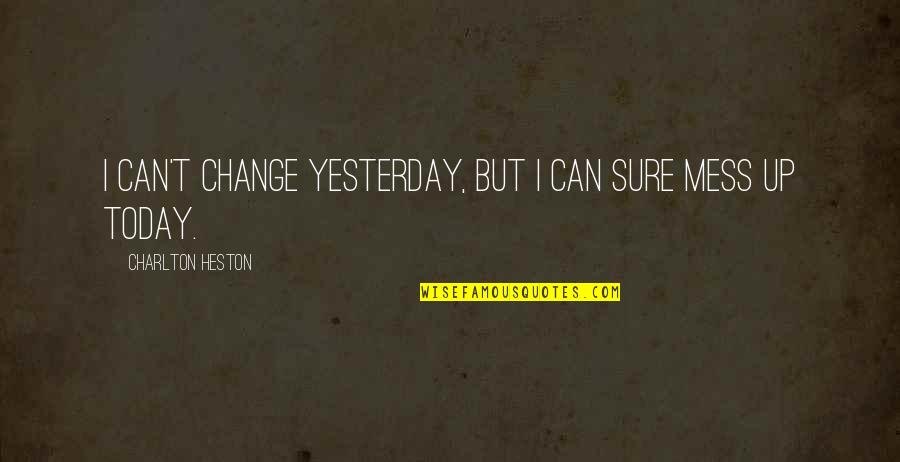 I can't change yesterday, but I can sure mess up today. —
Charlton Heston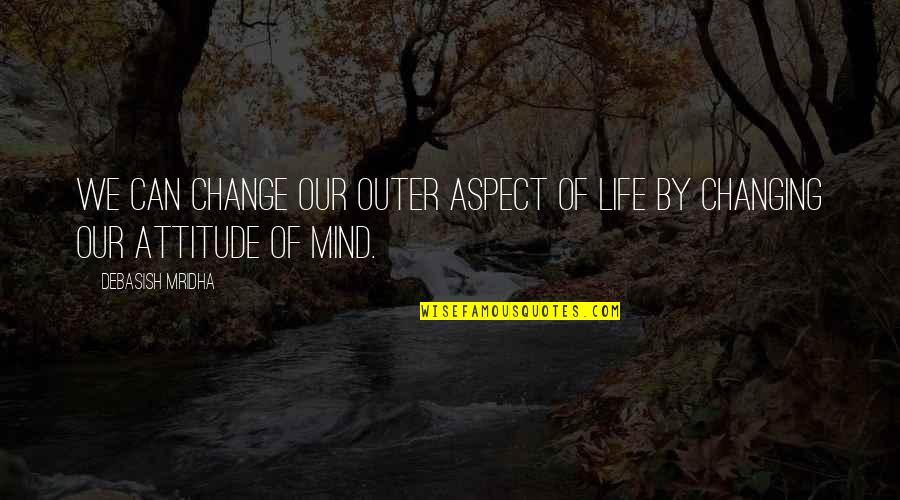 We can change our outer aspect of life by changing our attitude of mind. —
Debasish Mridha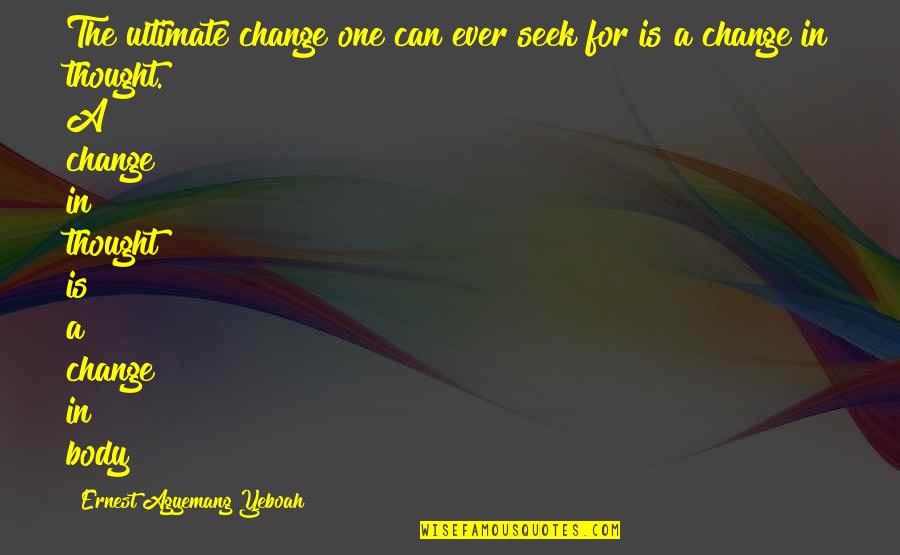 The ultimate change one can ever seek for is a change in thought. A change in thought is a change in body —
Ernest Agyemang Yeboah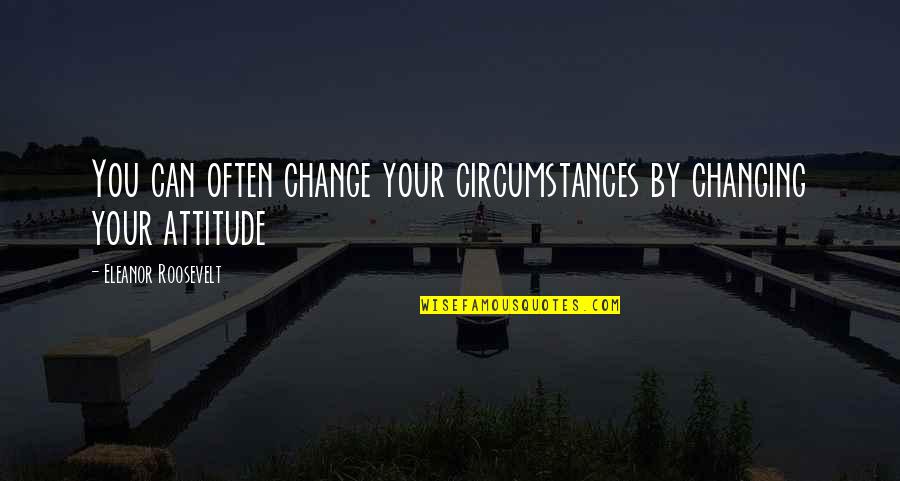 You can often change your circumstances by changing your attitude —
Eleanor Roosevelt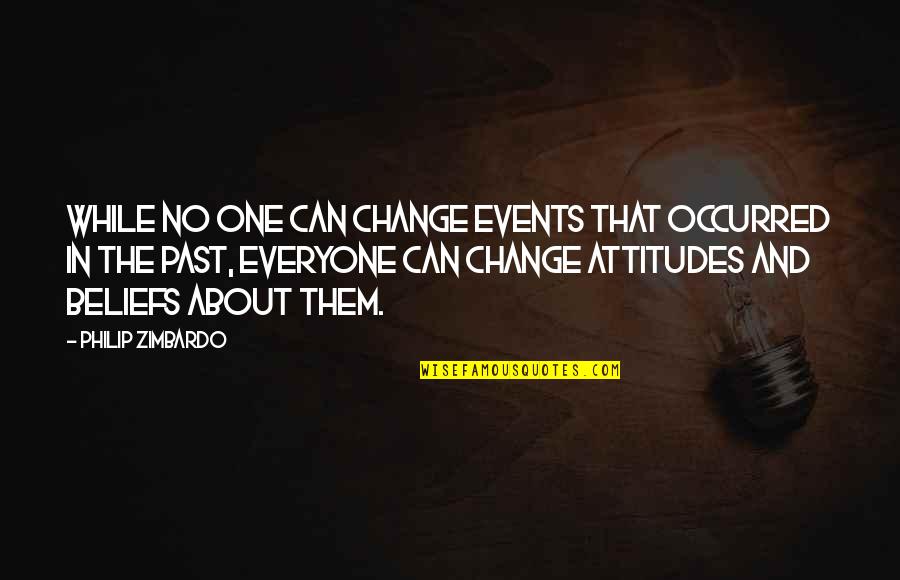 While no one can change events that occurred in the past, everyone can change attitudes and beliefs about them. —
Philip Zimbardo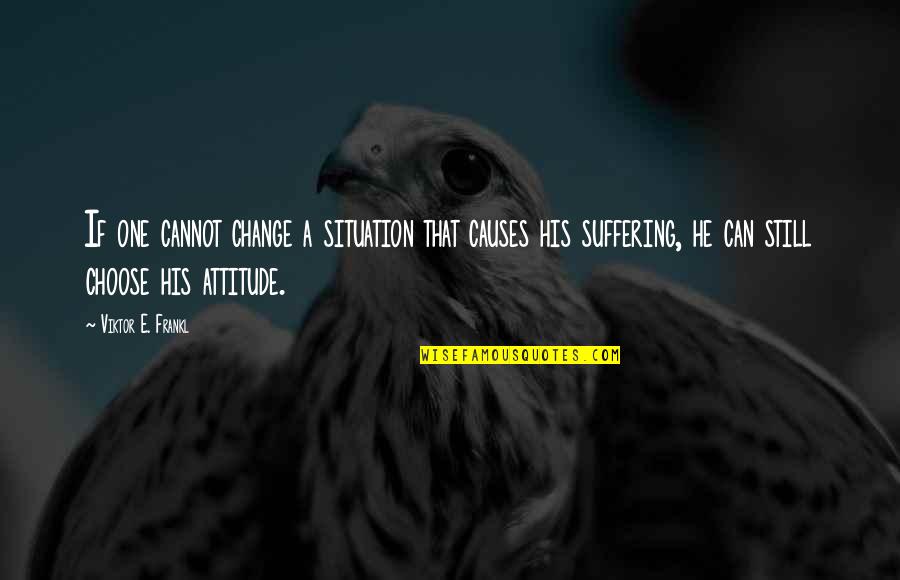 If one cannot change a situation that causes his suffering, he can still choose his attitude. —
Viktor E. Frankl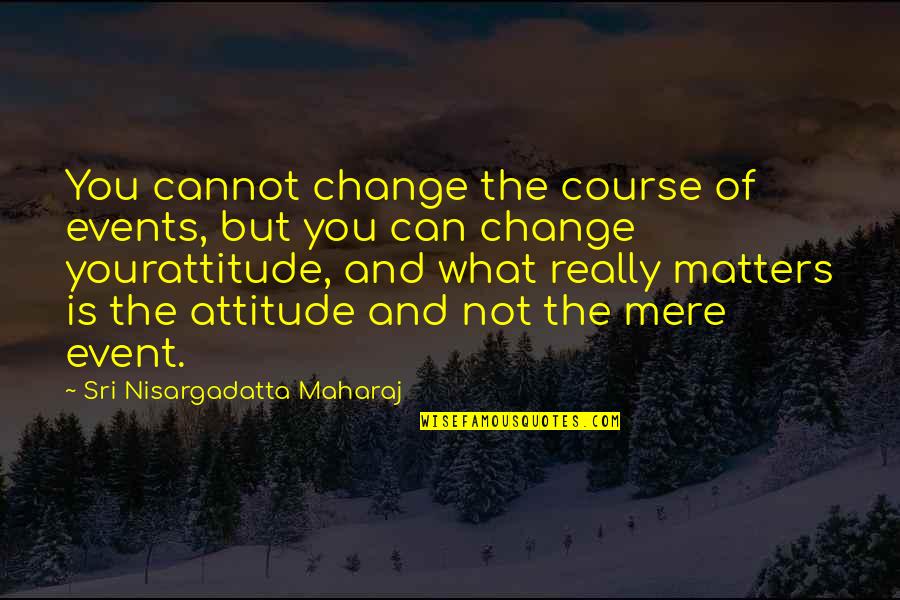 You cannot change the course of events, but you can change your
attitude, and what really matters is the attitude and not the mere event. —
Sri Nisargadatta Maharaj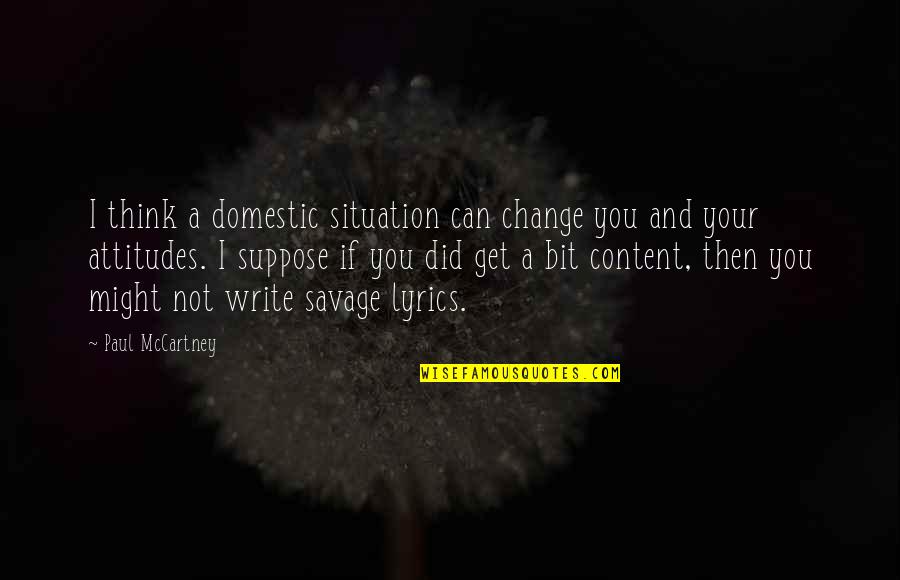 I think a domestic situation can change you and your attitudes. I suppose if you did get a bit content, then you might not write savage lyrics. —
Paul McCartney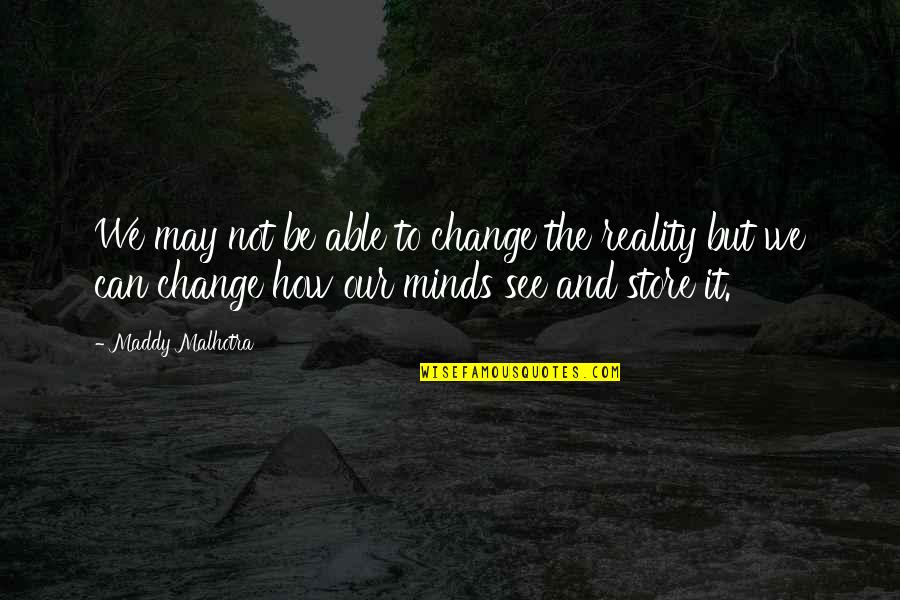 We may not be able to change the reality but we can change how our minds see and store it. —
Maddy Malhotra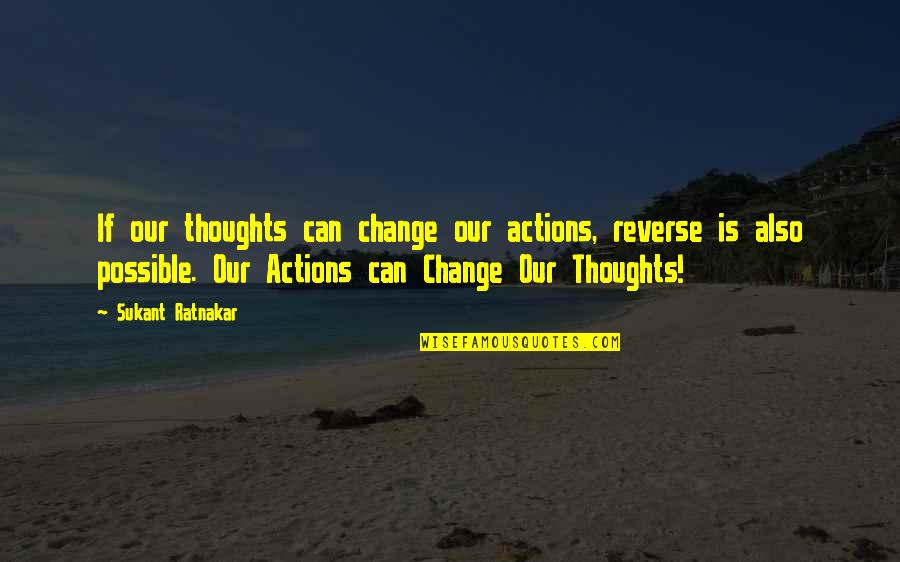 If our thoughts can change our actions, reverse is also possible. Our Actions can Change Our Thoughts! —
Sukant Ratnakar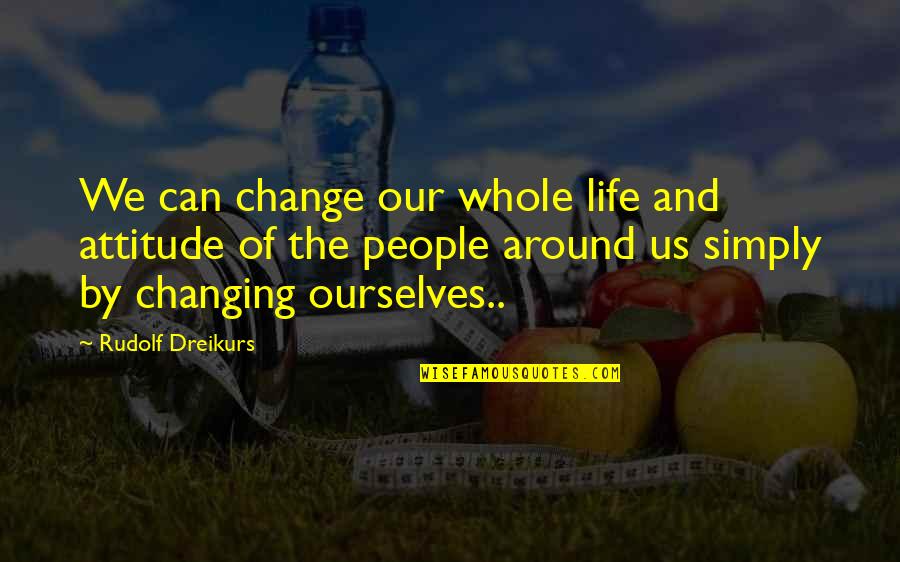 We can change our whole life and attitude of the people around us simply by changing ourselves.. —
Rudolf Dreikurs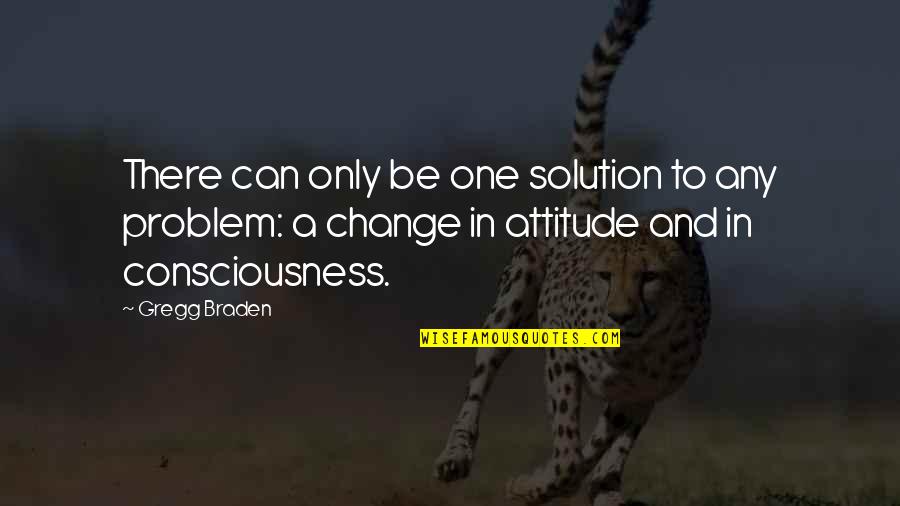 There can only be one solution to any problem: a change in attitude and in consciousness. —
Gregg Braden