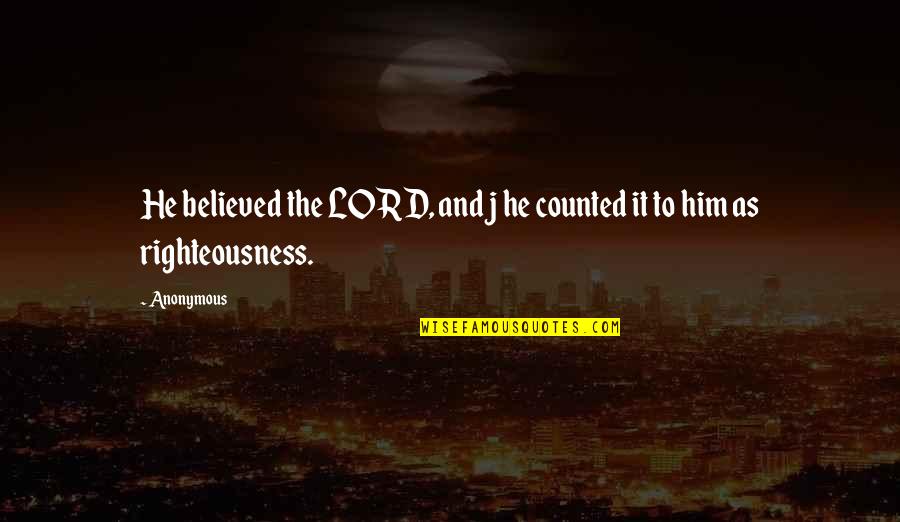 He believed the LORD, and j he counted it to him as righteousness.
—
Anonymous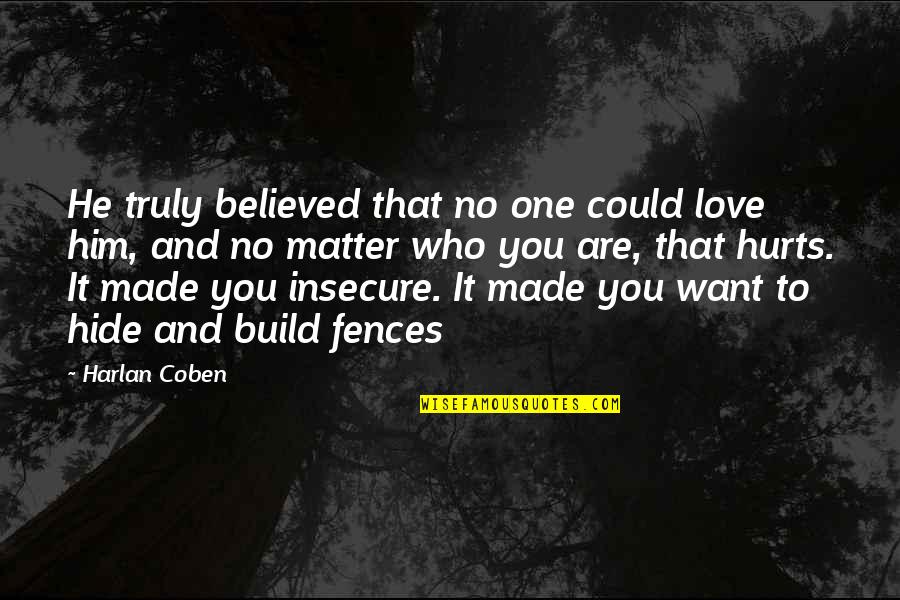 He truly believed that no one could love him, and no matter who you are, that hurts. It made you insecure. It made you want to hide and build fences
—
Harlan Coben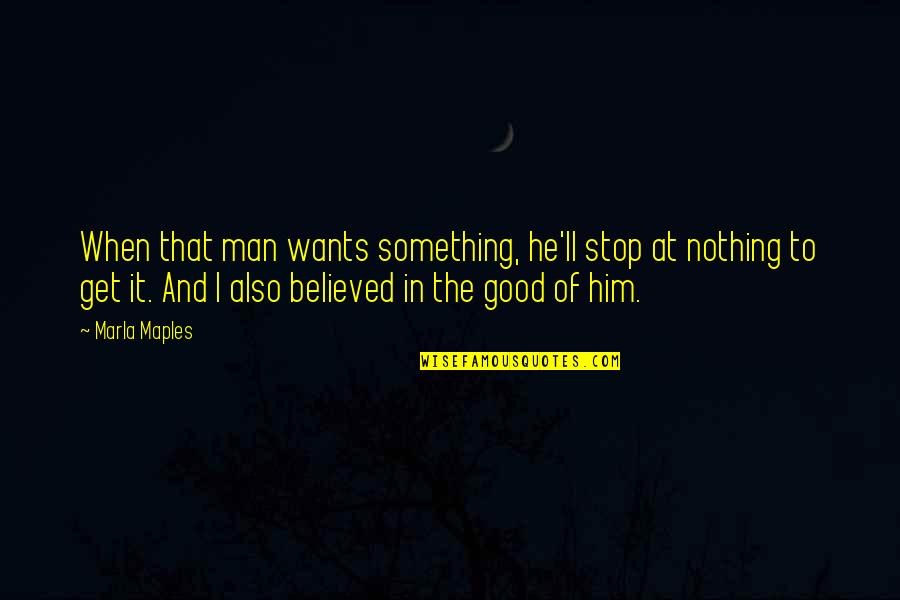 When that man wants something, he'll stop at nothing to get it. And I also believed in the good of him.
—
Marla Maples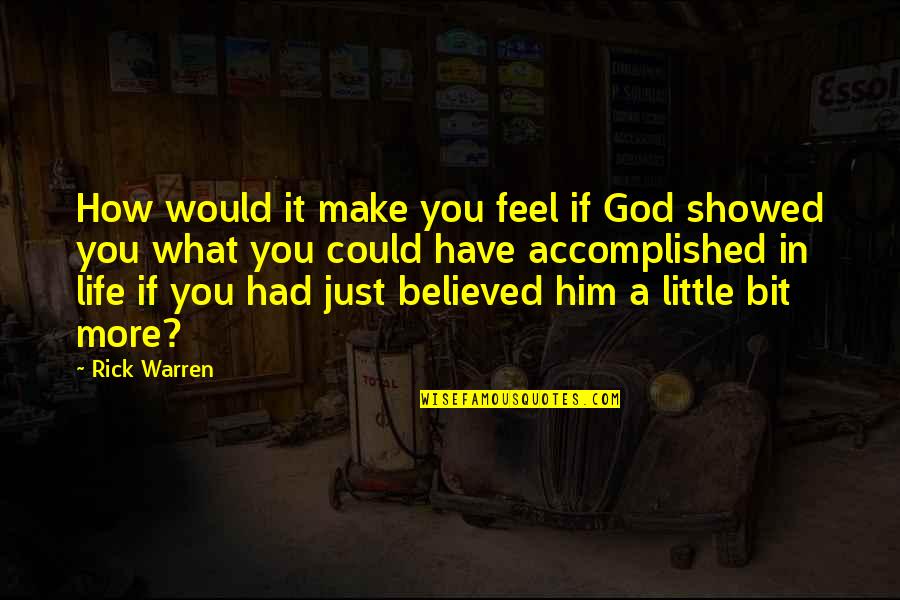 How would it make you feel if God showed you what you could have accomplished in life if you had just believed him a little bit more?
—
Rick Warren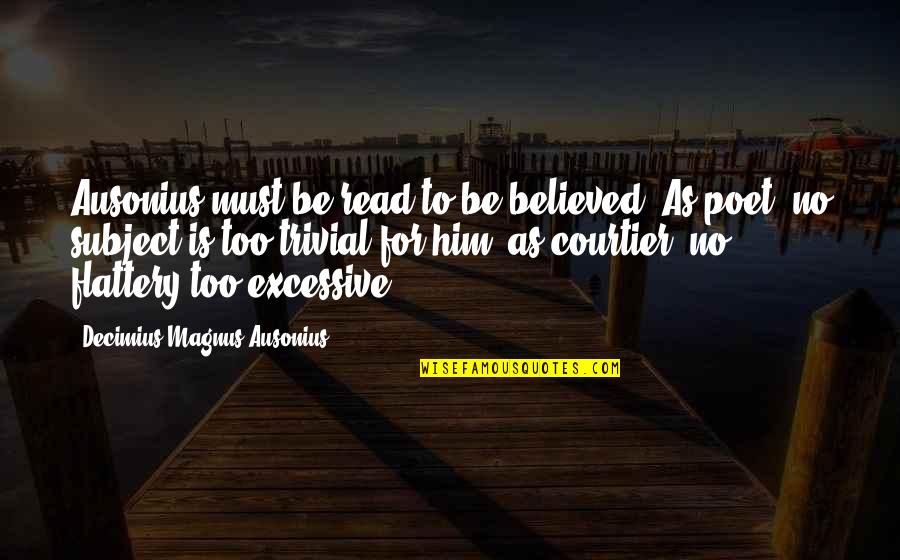 Ausonius must be read to be believed! As poet, no subject is too trivial for him; as courtier, no flattery too excessive.
—
Decimius Magnus Ausonius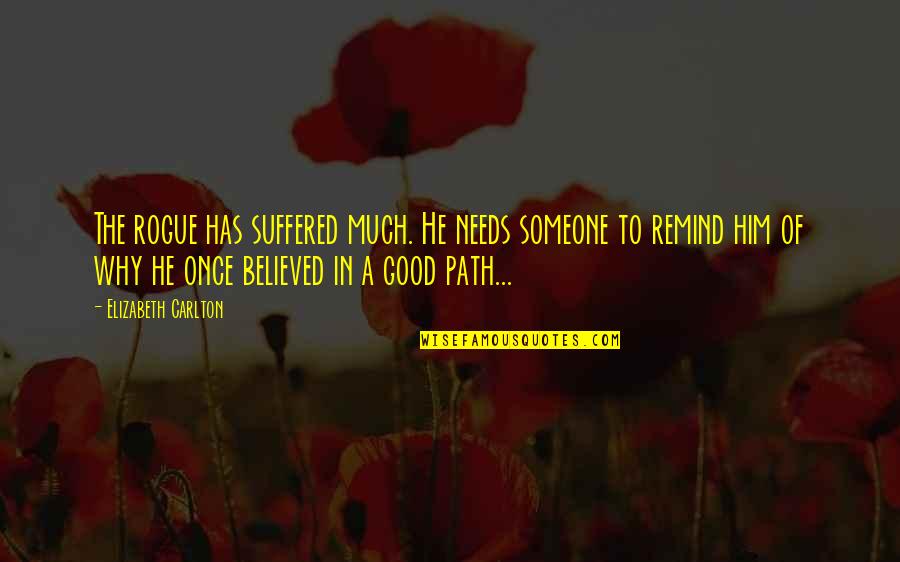 The rogue has suffered much. He needs someone to remind him of why he once believed in a good path...
—
Elizabeth Carlton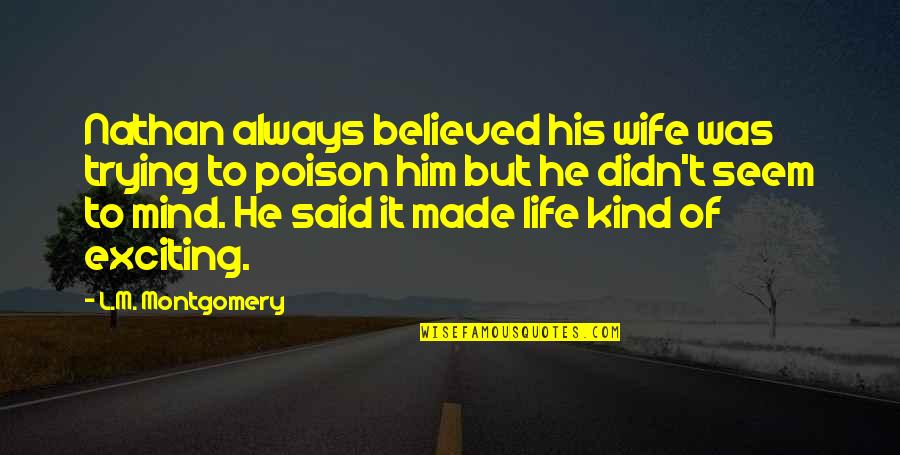 Nathan always believed his wife was trying to poison him but he didn't seem to mind. He said it made life kind of exciting.
—
L.M. Montgomery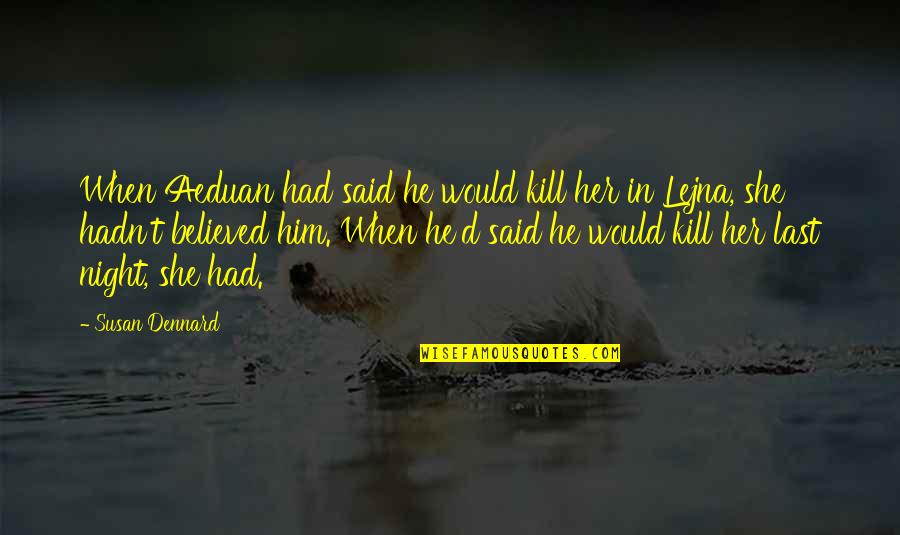 When Aeduan had said he would kill her in Lejna, she hadn't believed him. When he'd said he would kill her last night, she had.
—
Susan Dennard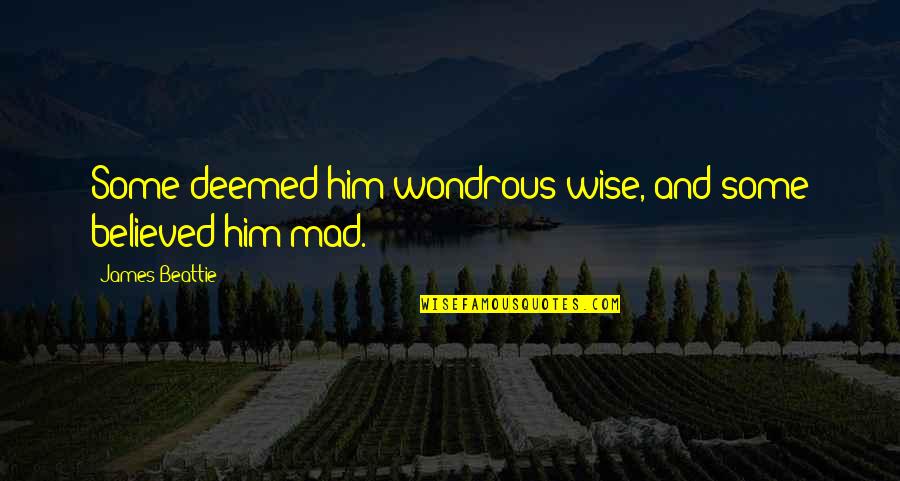 Some deemed him wondrous wise, and some believed him mad.
—
James Beattie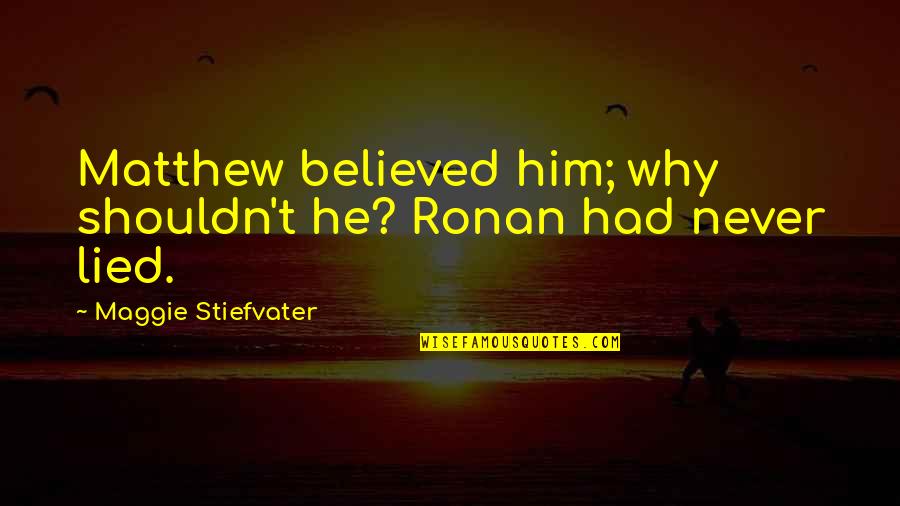 Matthew believed him; why shouldn't he? Ronan had never lied.
—
Maggie Stiefvater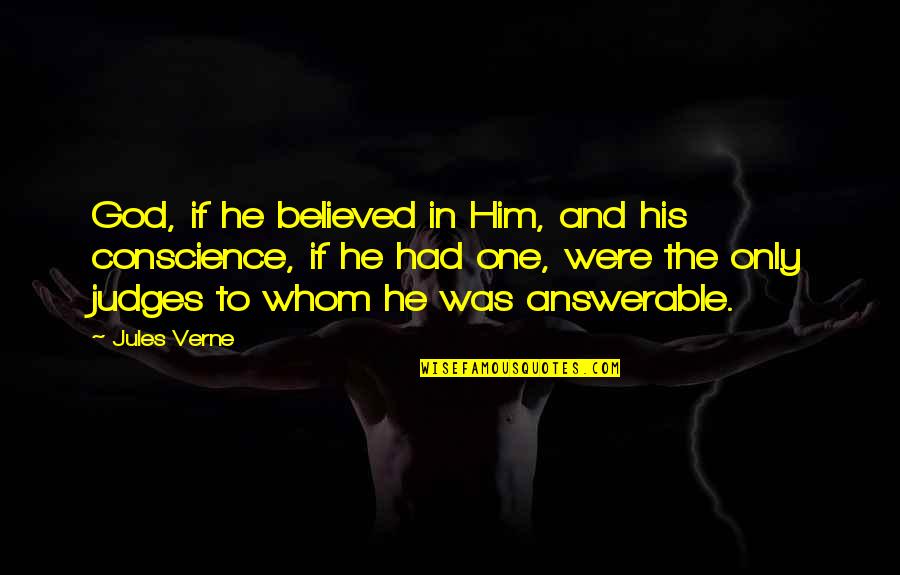 God, if he believed in Him, and his conscience, if he had one, were the only judges to whom he was answerable.
—
Jules Verne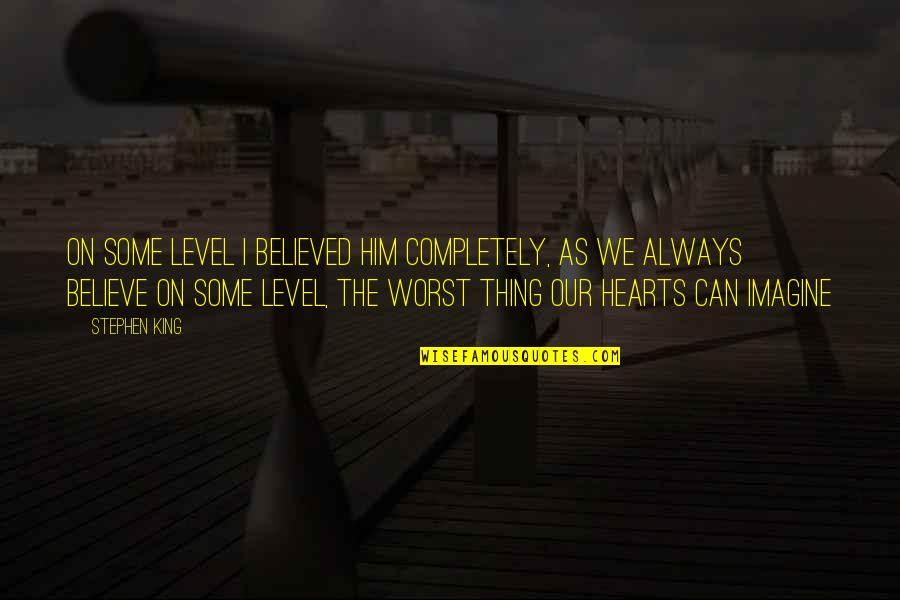 On some level
I believed him
completely, as we always believe on some level, the worst thing our hearts can imagine —
Stephen King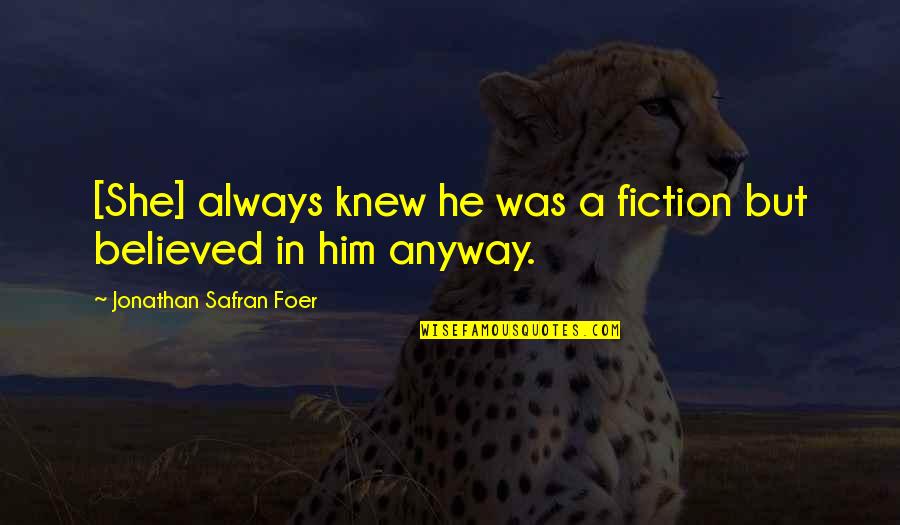 [She] always knew he was a fiction but believed in him anyway. —
Jonathan Safran Foer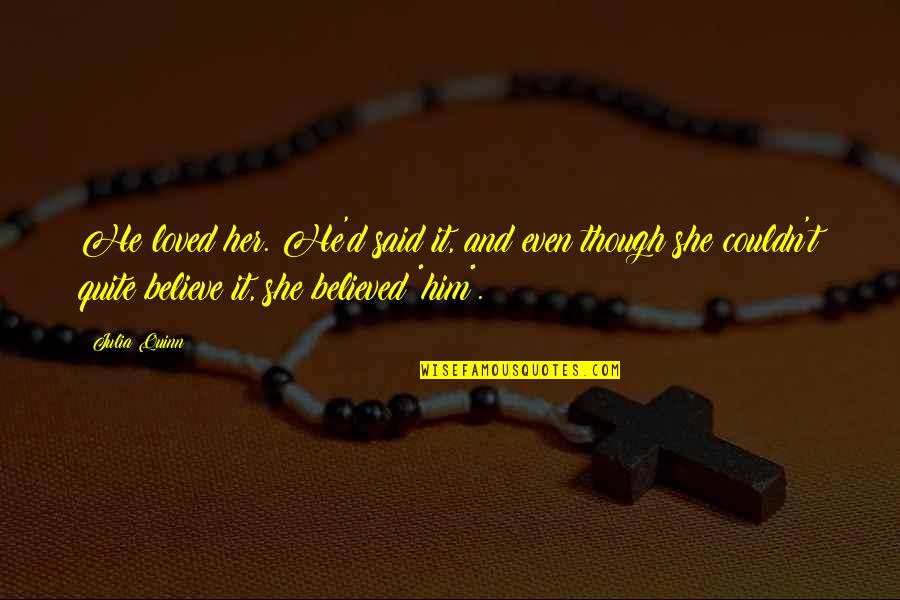 He loved her. He'd said it, and even though she couldn't quite believe it, she believed *him*. —
Julia Quinn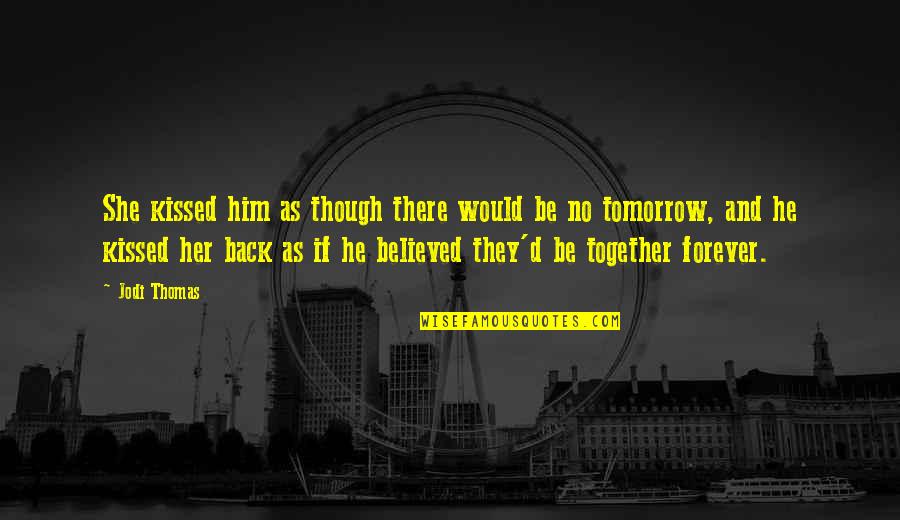 She kissed him as though there would be no tomorrow, and he kissed her back as if he believed they'd be together forever. —
Jodi Thomas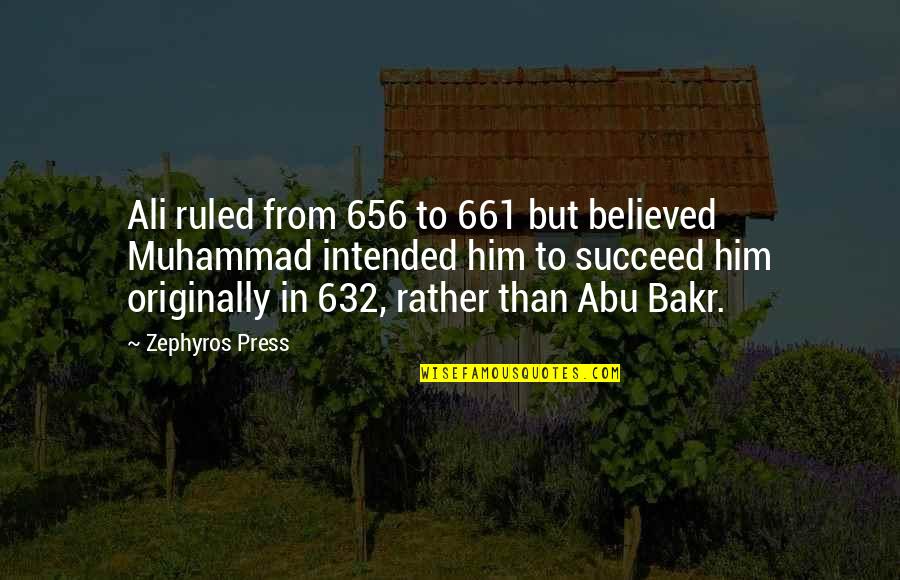 Ali ruled from 656 to 661 but believed Muhammad intended him to succeed him originally in 632, rather than Abu Bakr. —
Zephyros Press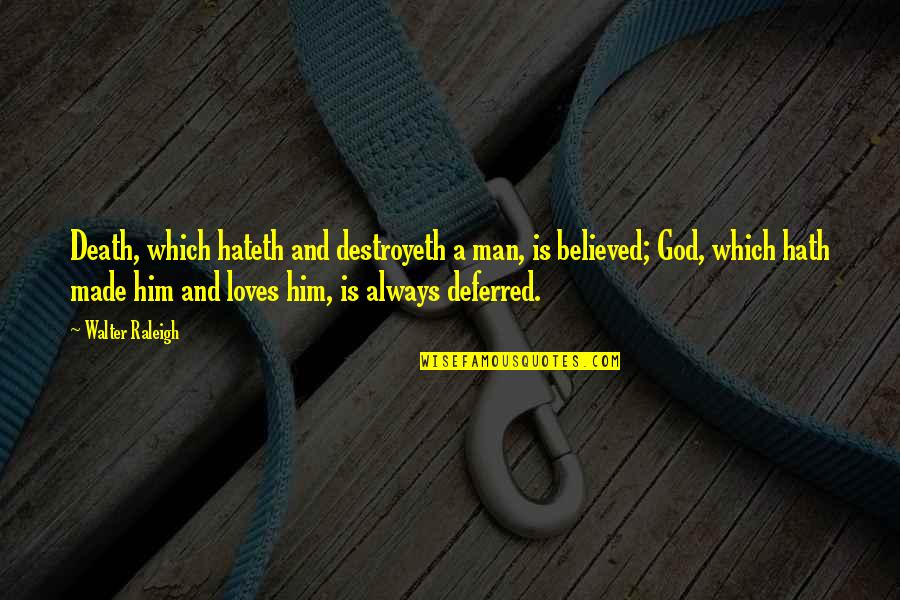 Death, which hateth and destroyeth a man, is believed; God, which hath made him and loves him, is always deferred. —
Walter Raleigh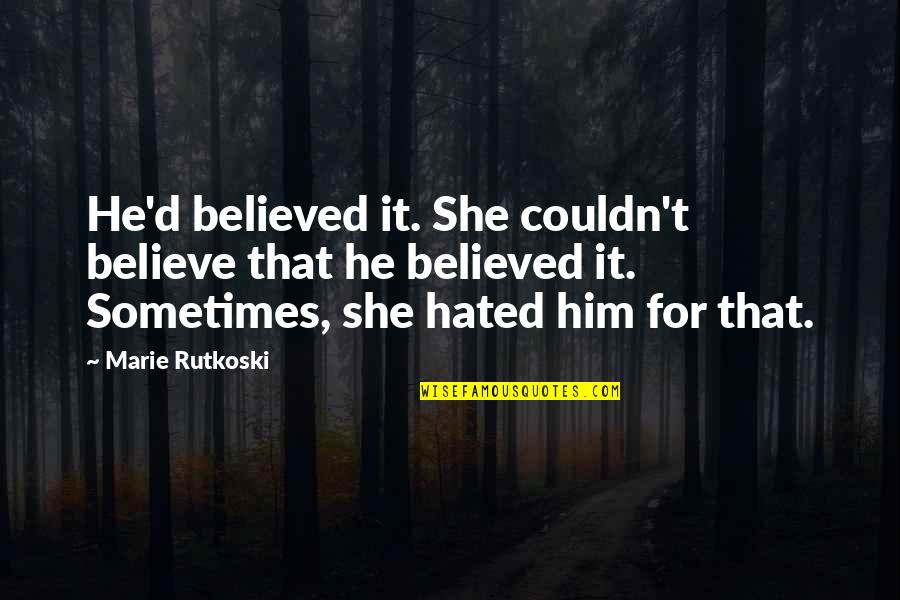 He'd believed it. She couldn't believe that he believed it. Sometimes, she hated him for that. —
Marie Rutkoski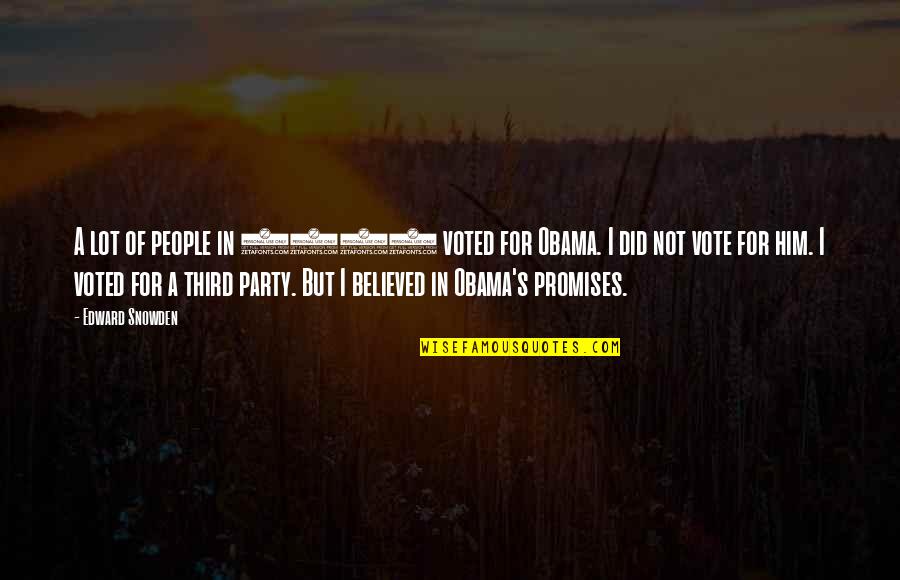 A lot of people in 2008 voted for Obama. I did not vote for him. I voted for a third party. But I believed in Obama's promises. —
Edward Snowden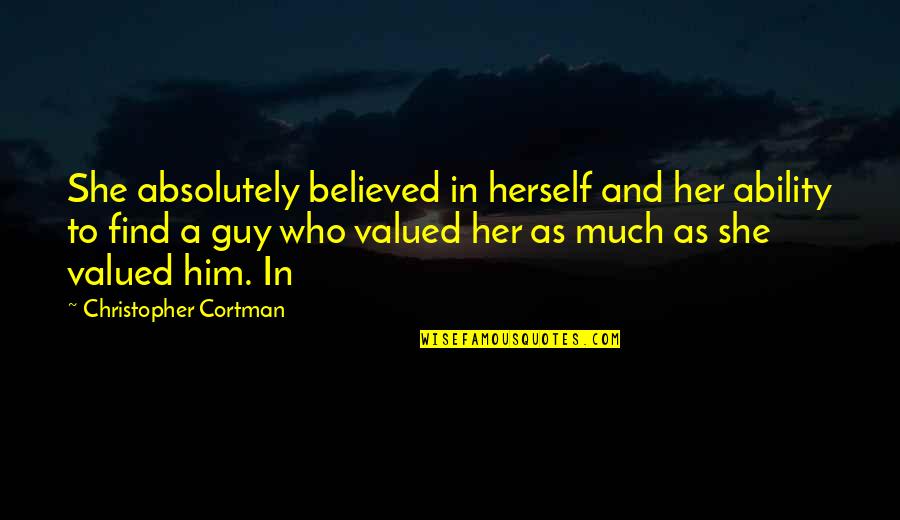 She absolutely believed in herself and her ability to find a guy who valued her as much as she valued him. In —
Christopher Cortman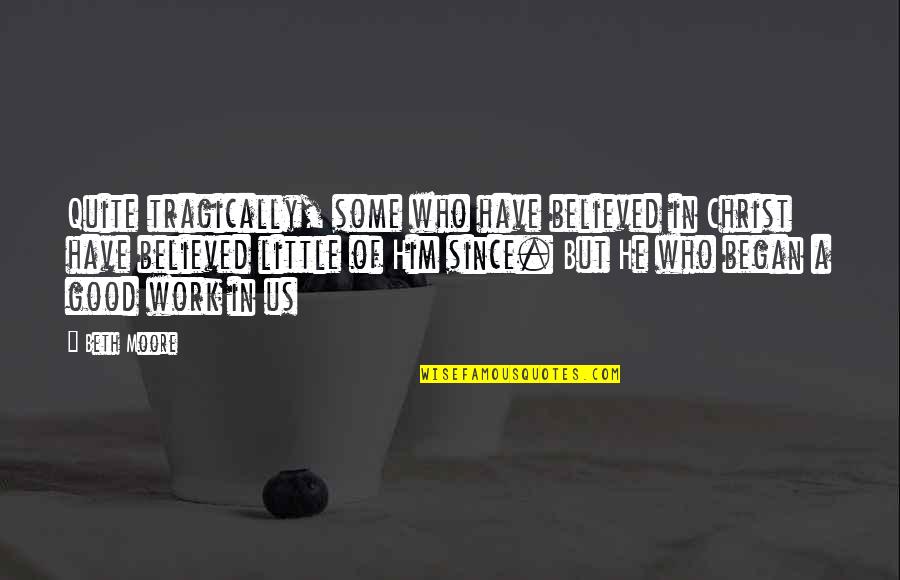 Quite tragically, some who have believed in Christ have believed little of Him since. But He who began a good work in us —
Beth Moore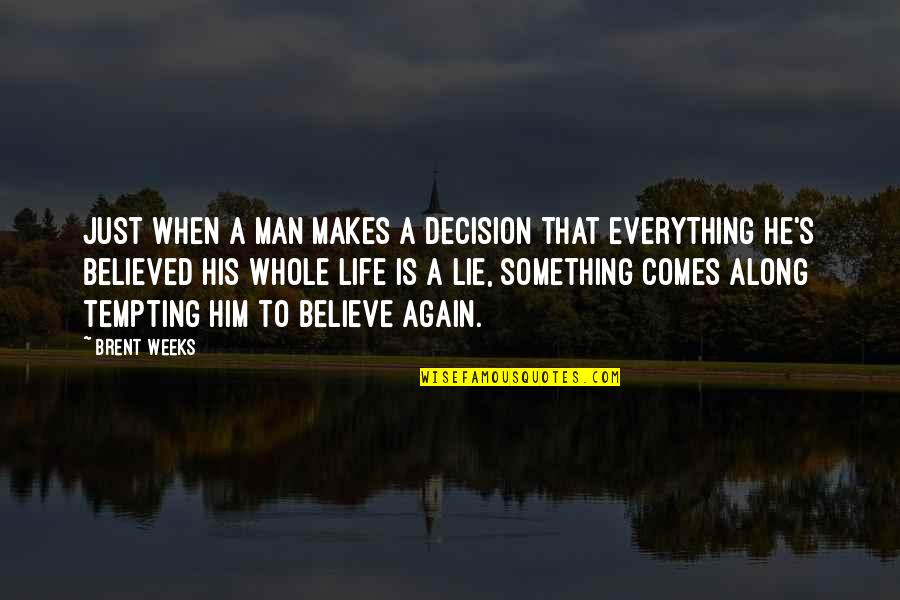 Just when a man makes a decision that everything he's believed his whole life is a lie, something comes along tempting him to believe again. —
Brent Weeks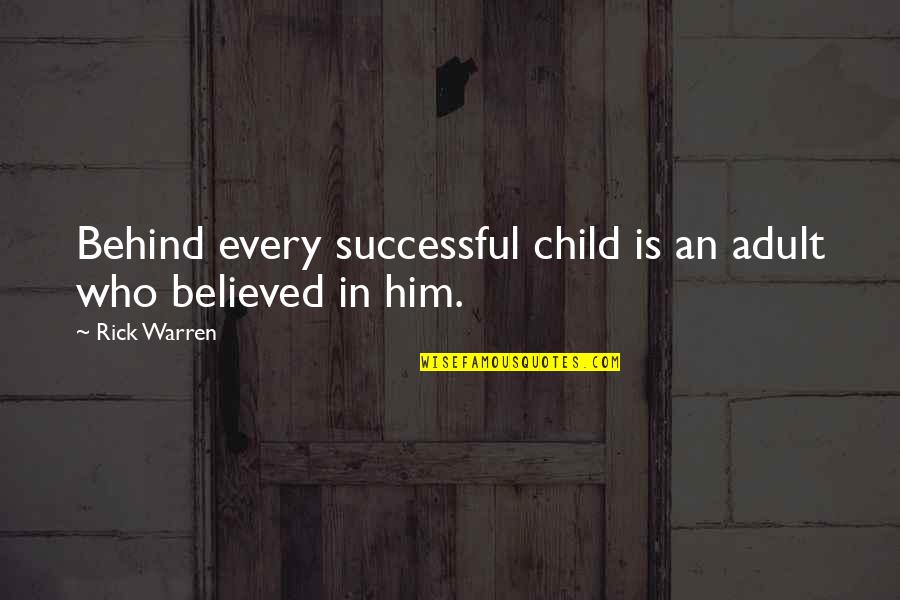 Behind every successful child is an adult who believed in him. —
Rick Warren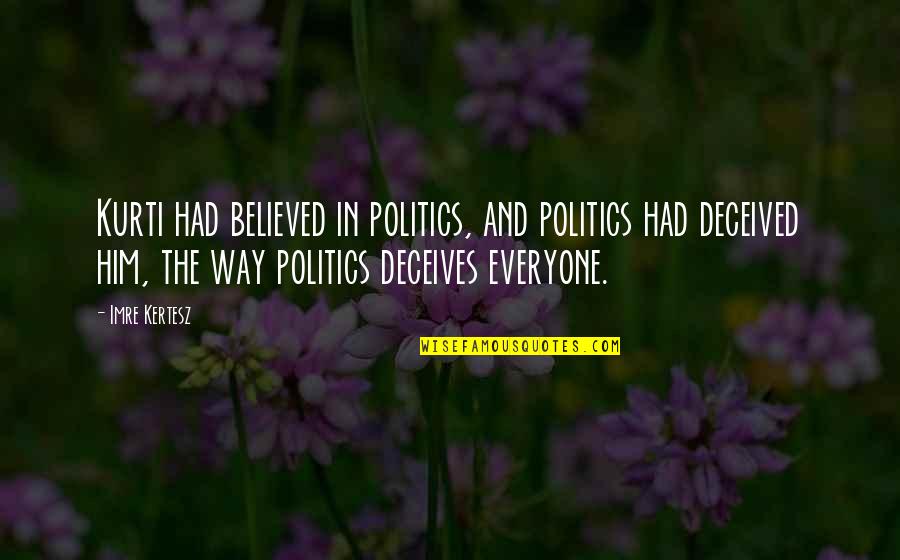 Kurti had believed in politics, and politics had deceived him, the way politics deceives everyone. —
Imre Kertesz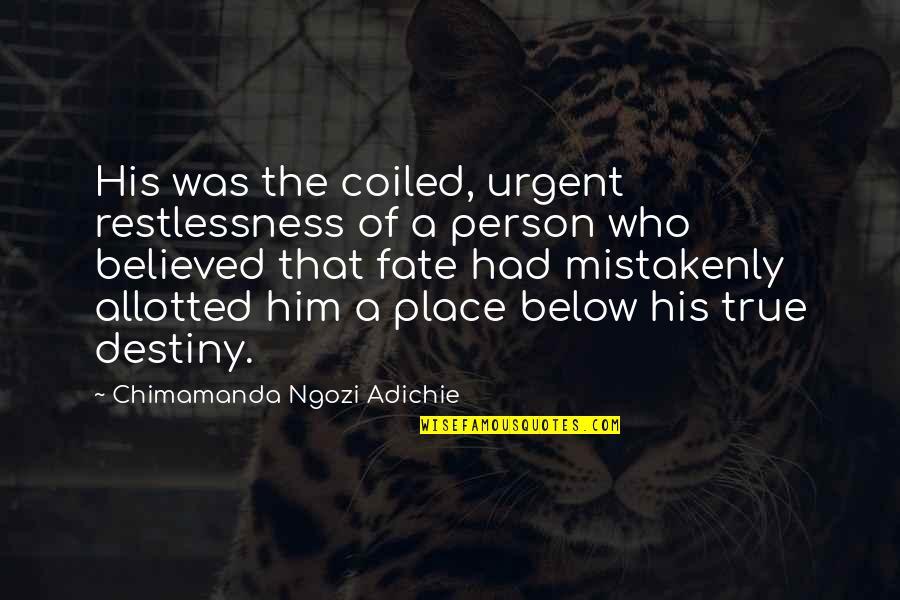 His was the coiled, urgent restlessness of a person who believed that fate had mistakenly allotted him a place below his true destiny. —
Chimamanda Ngozi Adichie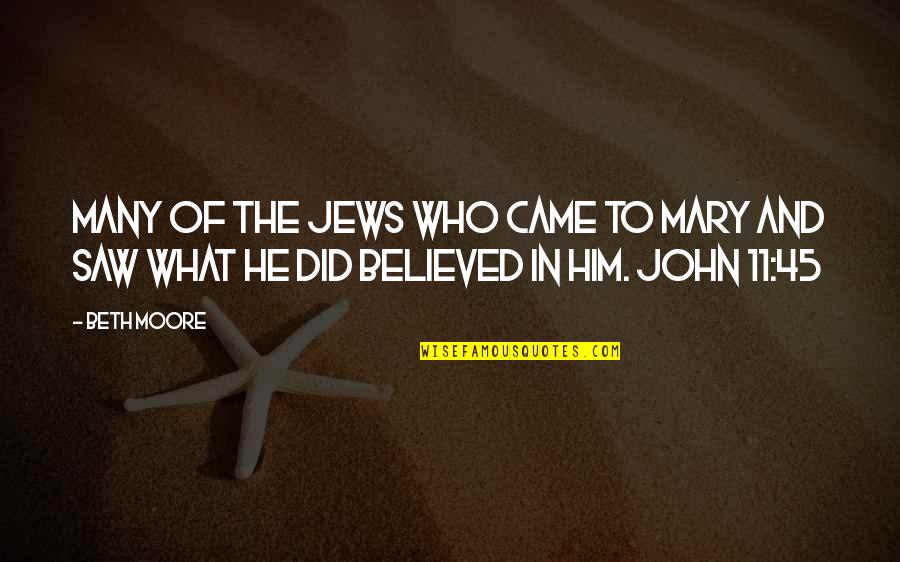 Many of the Jews who came to Mary and saw what He did believed in Him. John 11:45 —
Beth Moore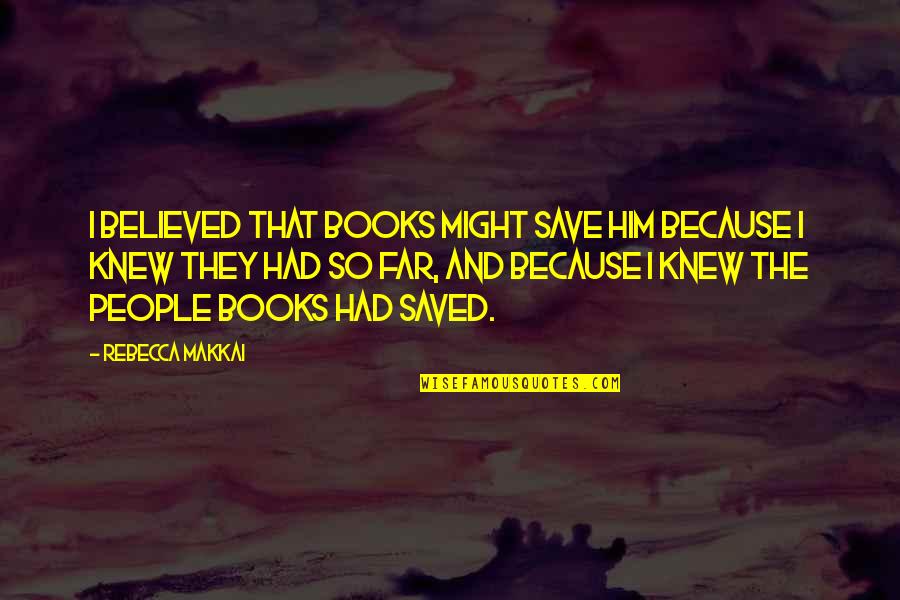 I believed that books might save him because I knew they had so far, and because I knew the people books had saved. —
Rebecca Makkai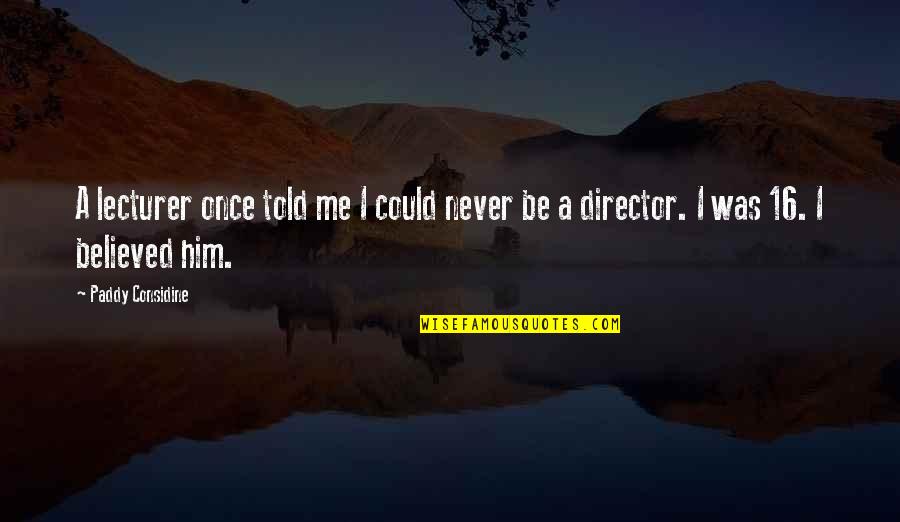 A lecturer once told me I could never be a director. I was 16.
I believed him
. —
Paddy Considine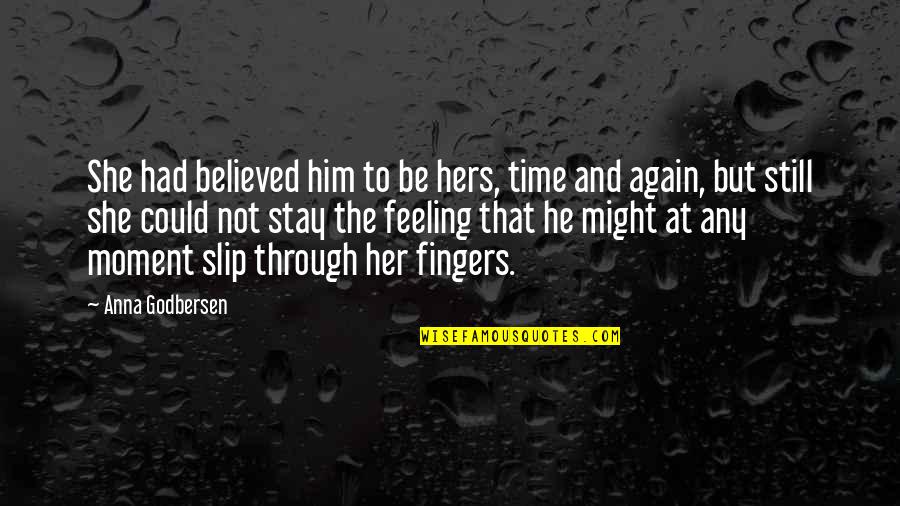 She had believed him to be hers, time and again, but still she could not stay the feeling that he might at any moment slip through her fingers. —
Anna Godbersen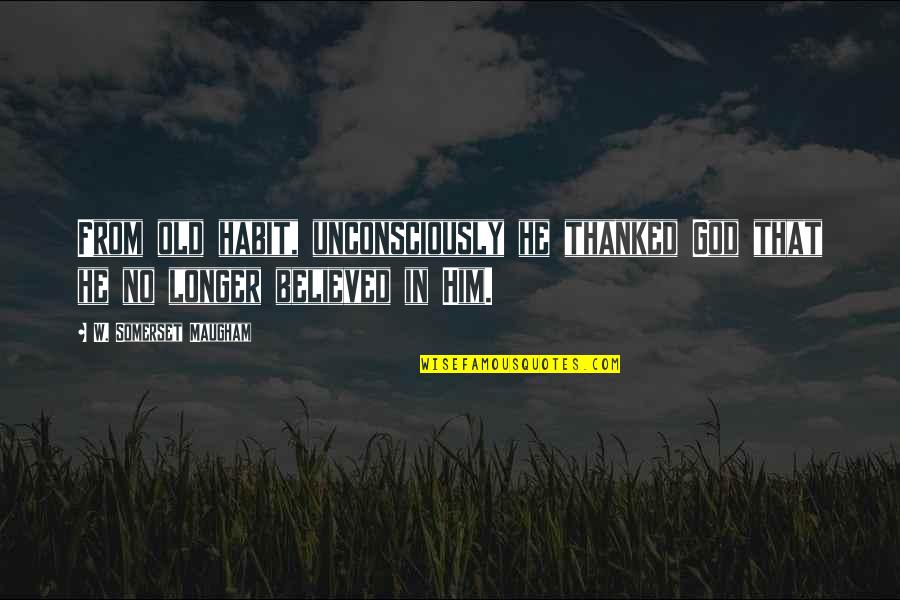 From old habit, unconsciously he thanked God that he no longer believed in Him. —
W. Somerset Maugham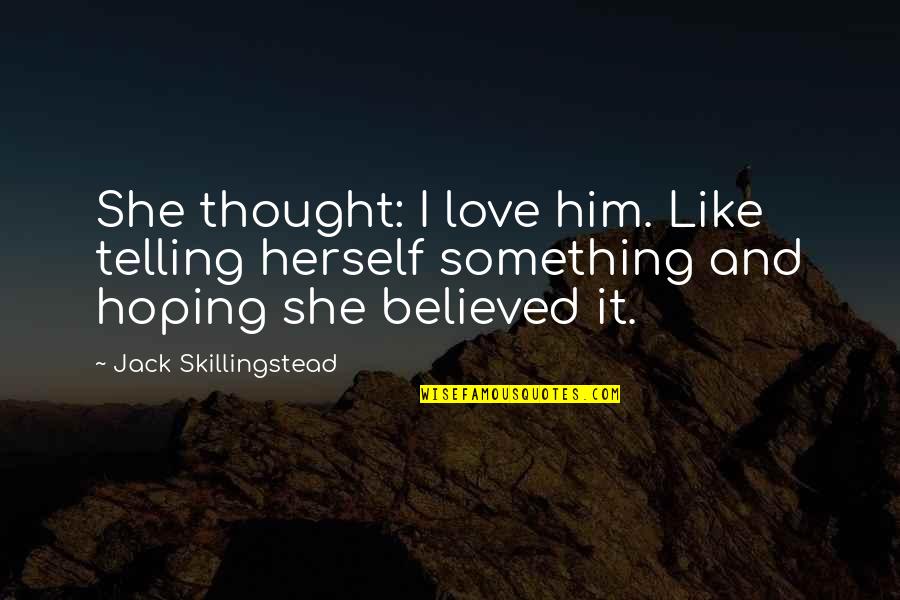 She thought: I love him. Like telling herself something and hoping she believed it. —
Jack Skillingstead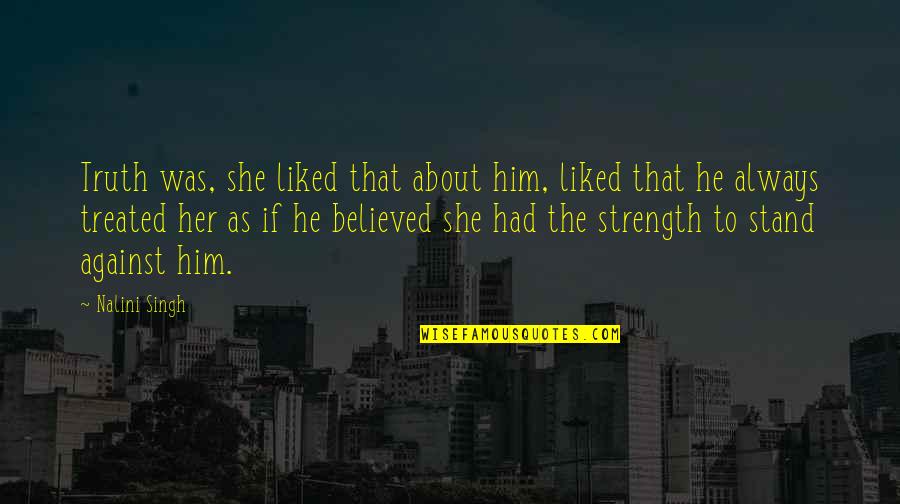 Truth was, she liked that about him, liked that he always treated her as if he believed she had the strength to stand against him. —
Nalini Singh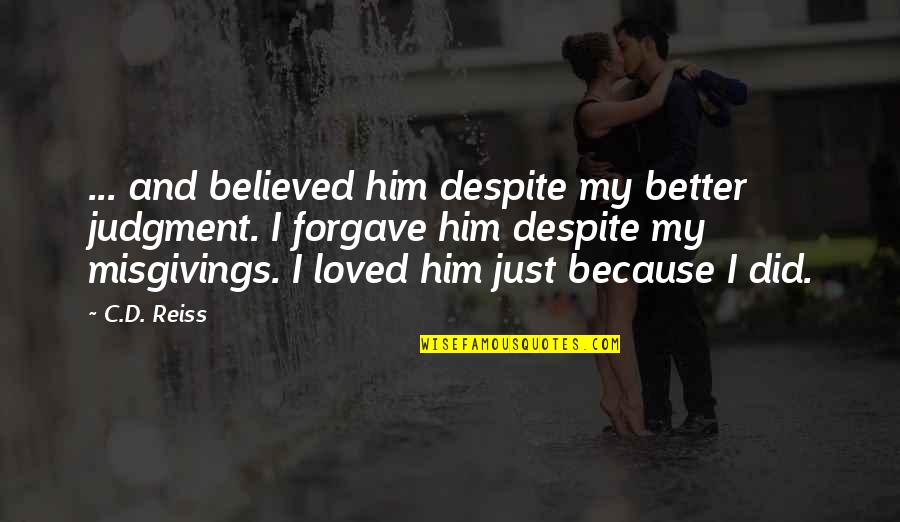 ... and believed him despite my better judgment. I forgave him despite my misgivings. I loved him just because I did. —
C.D. Reiss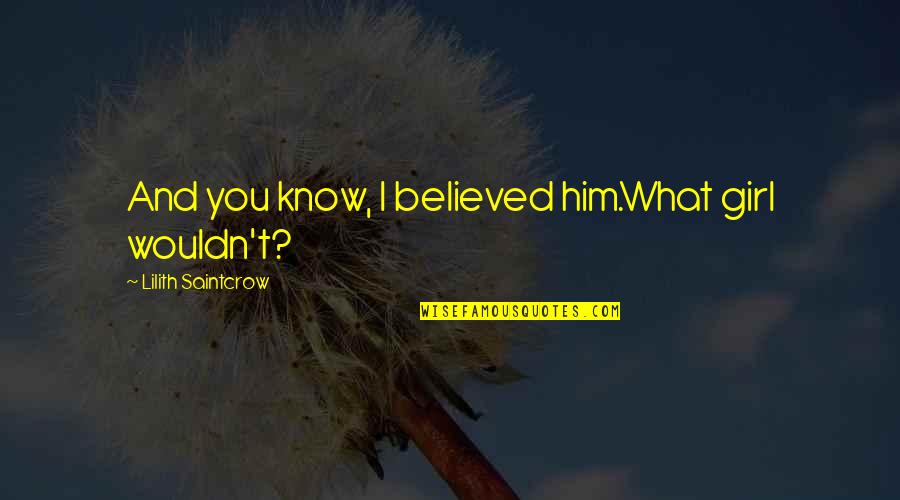 And you know,
I believed him
.
What girl wouldn't? —
Lilith Saintcrow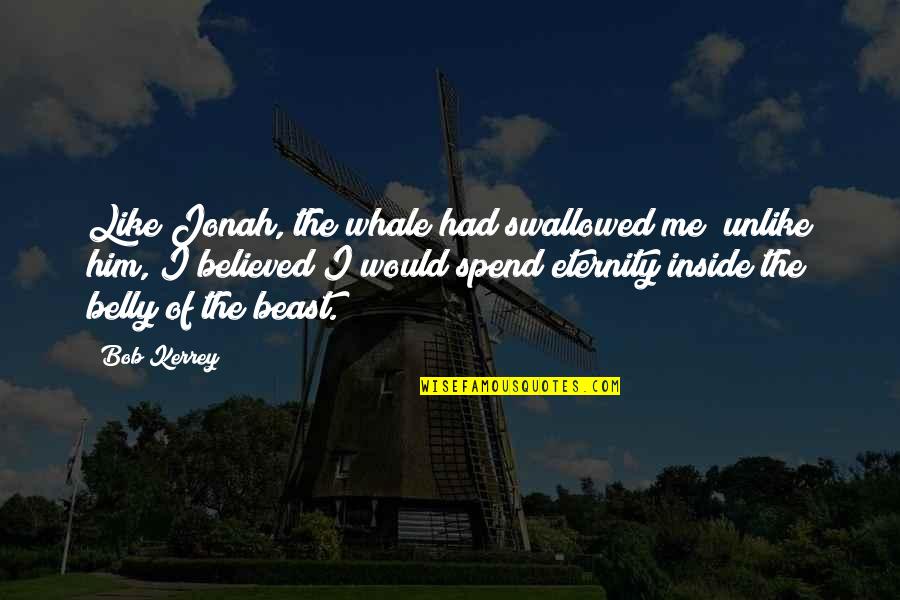 Like Jonah, the whale had swallowed me; unlike him, I believed I would spend eternity inside the belly of the beast. —
Bob Kerrey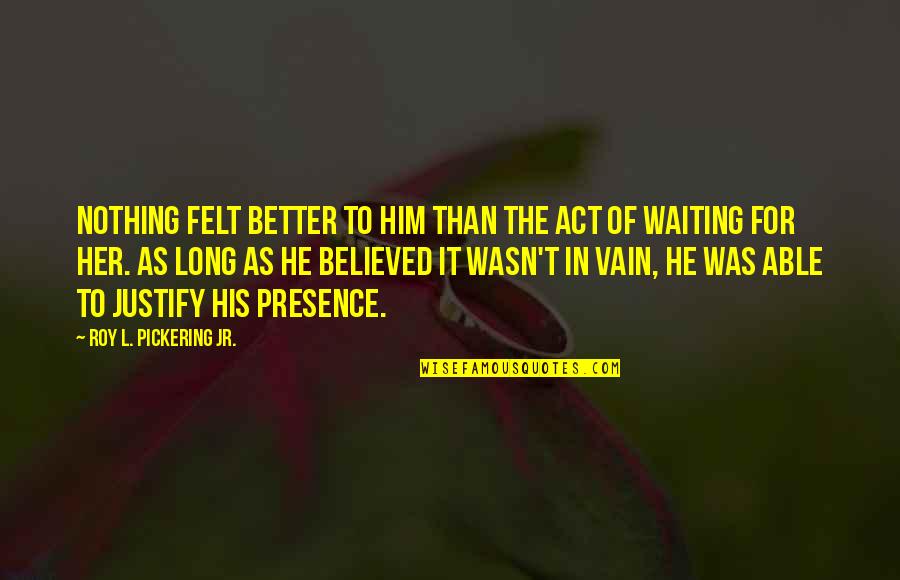 Nothing felt better to him than the act of waiting for her. As long as he believed it wasn't in vain, he was able to justify his presence. —
Roy L. Pickering Jr.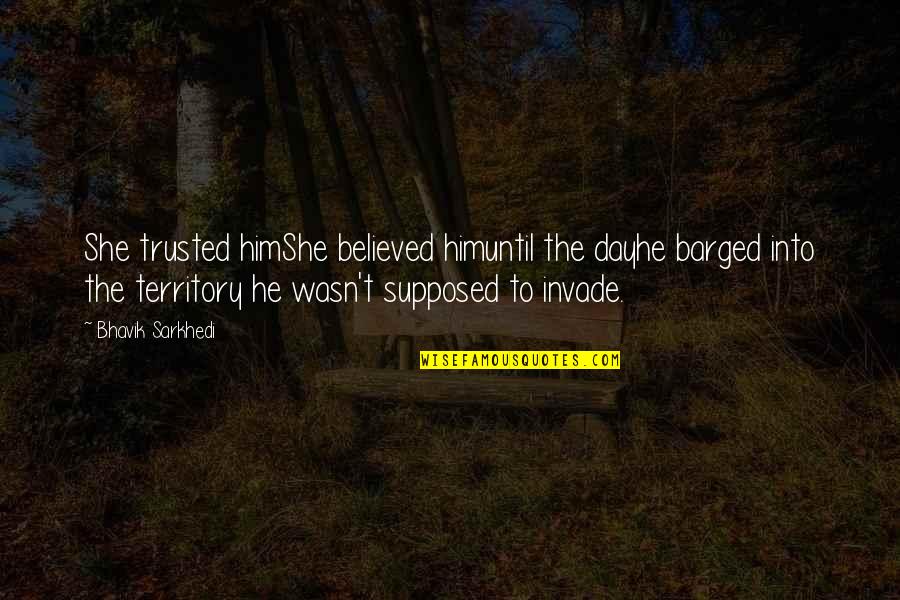 She trusted him
She believed him
until
the day
he barged into the territory he wasn't supposed to invade. —
Bhavik Sarkhedi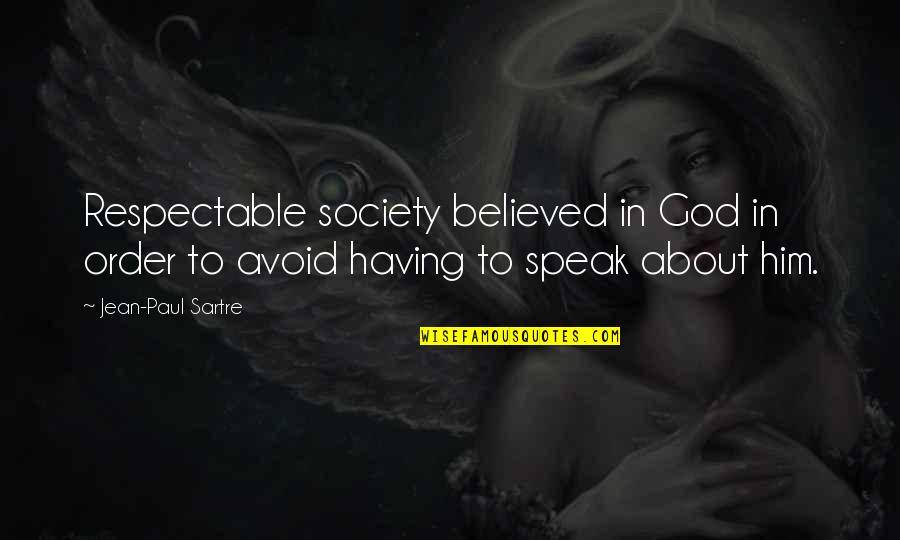 Respectable society believed in God in order to avoid having to speak about him. —
Jean-Paul Sartre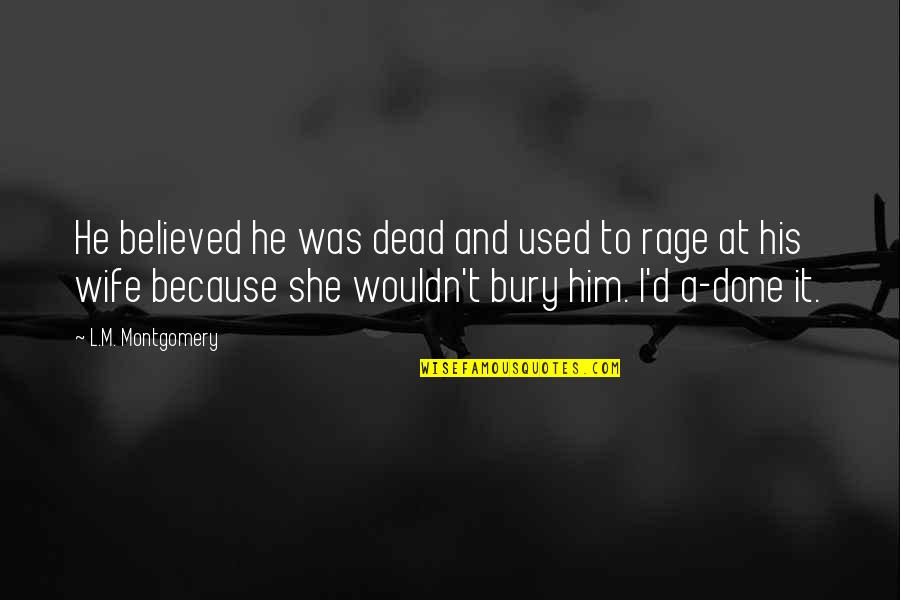 He believed he was dead and used to rage at his wife because she wouldn't bury him. I'd a-done it. —
L.M. Montgomery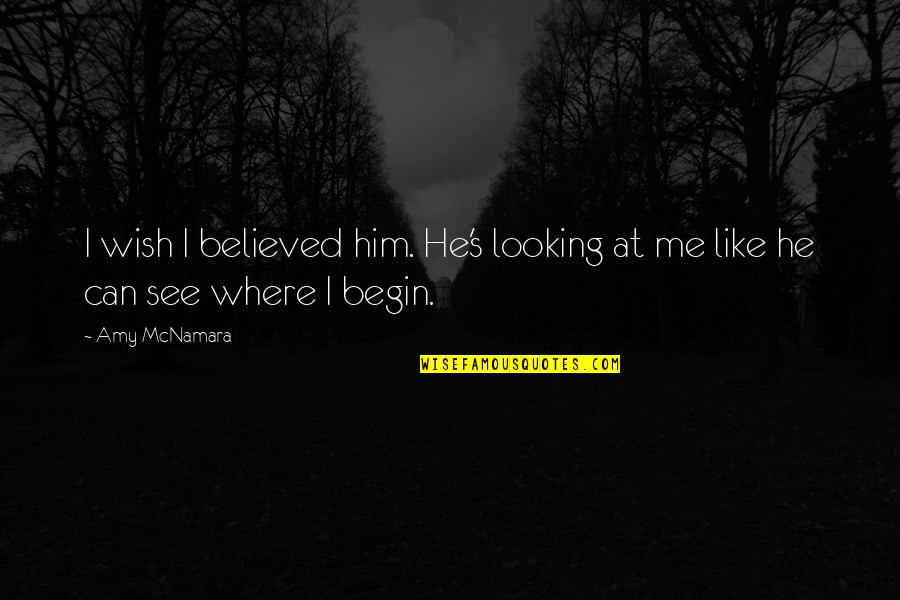 I wish
I believed him
. He's looking at me like he can see where I begin. —
Amy McNamara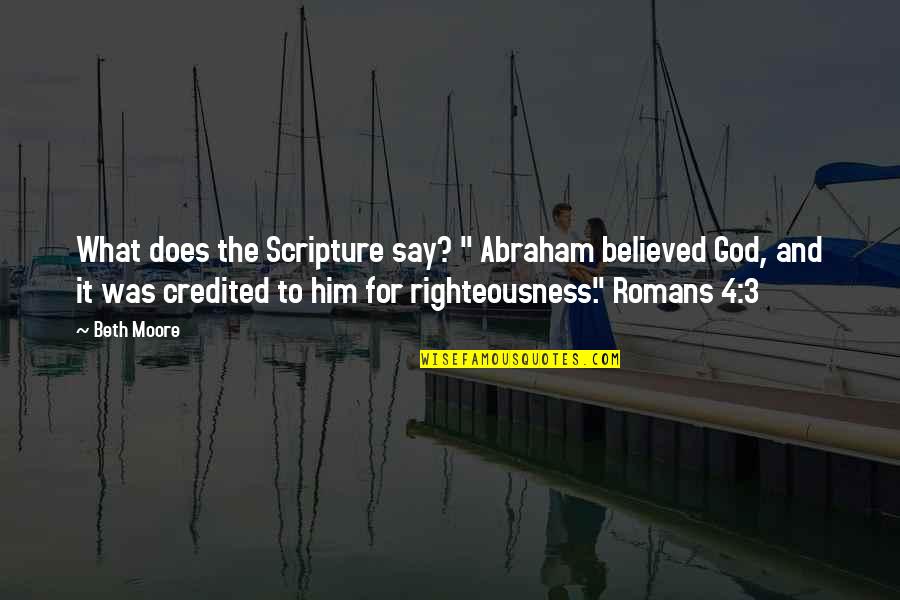 What does the Scripture say? " Abraham believed God, and it was credited to him for righteousness." Romans 4:3 —
Beth Moore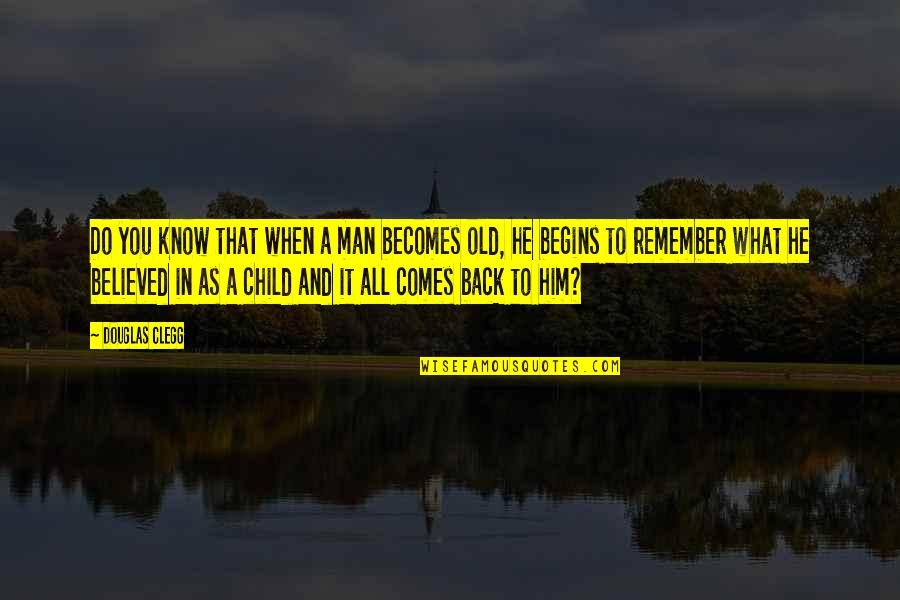 Do you know that when a man becomes old, he begins to remember what he believed in as a child and it all comes back to him? —
Douglas Clegg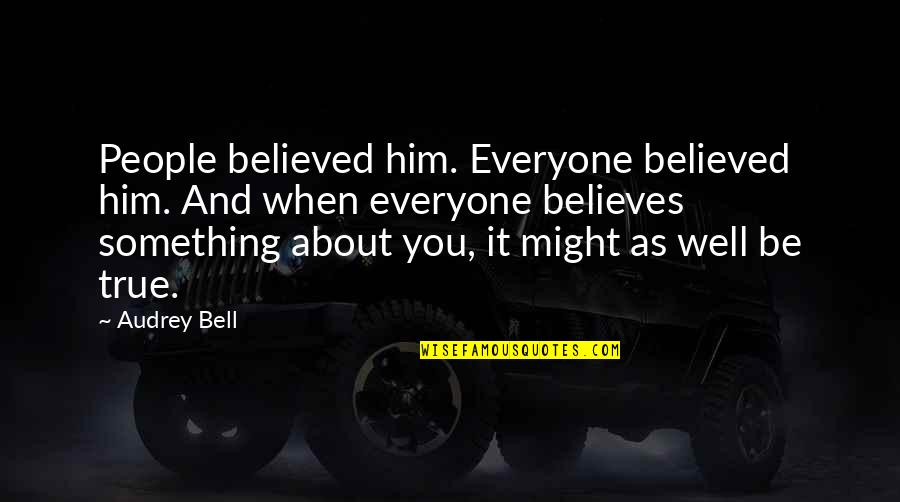 People believed him. Everyone believed him. And when everyone believes something about you, it might as well be true. —
Audrey Bell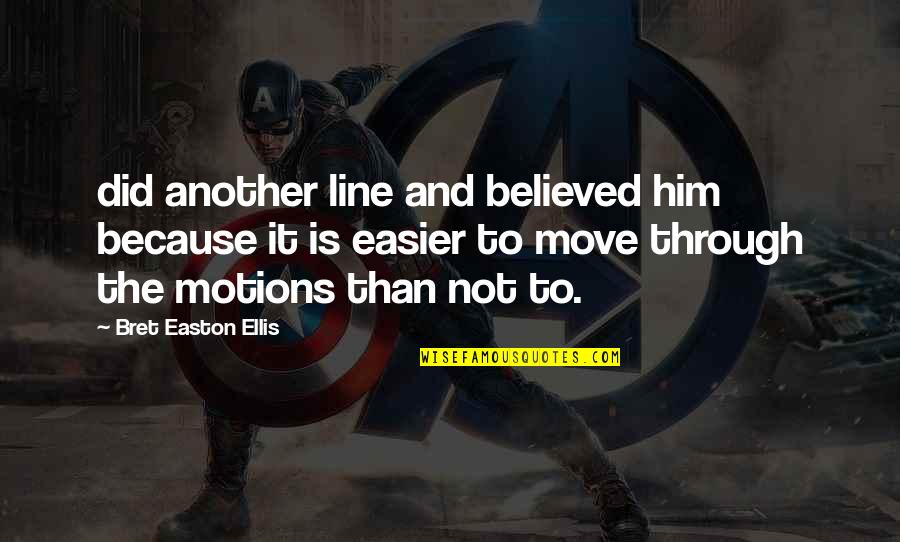 did another line and believed him because it is easier to move through the motions than not to. —
Bret Easton Ellis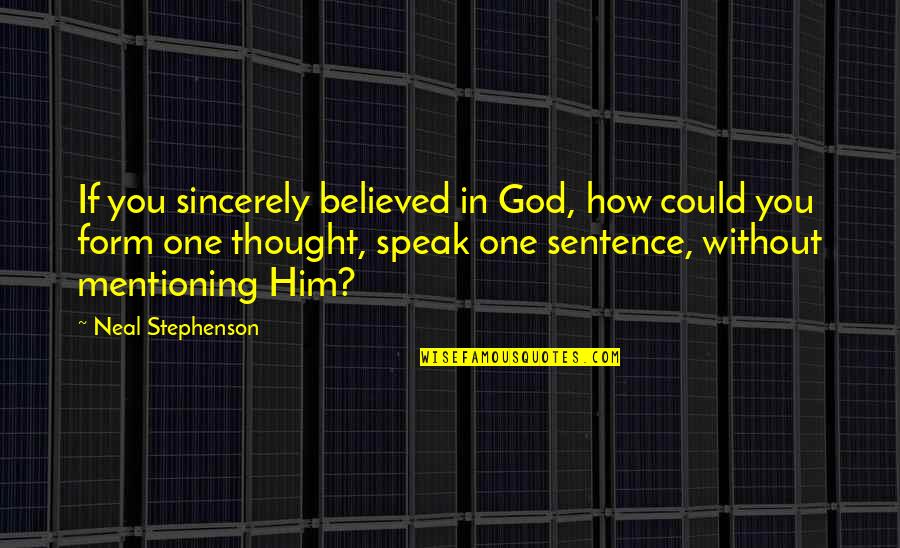 If you sincerely believed in God, how could you form one thought, speak one sentence, without mentioning Him? —
Neal Stephenson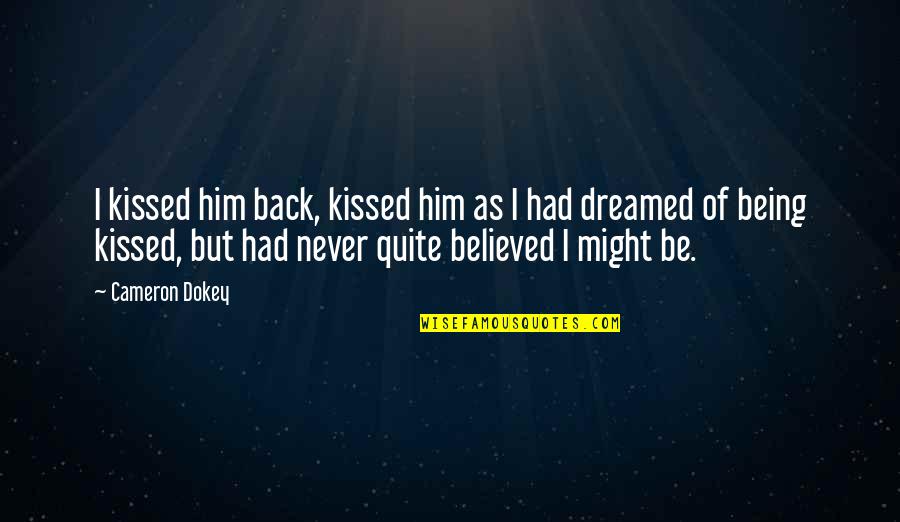 I kissed him back, kissed him as I had dreamed of being kissed, but had never quite believed I might be. —
Cameron Dokey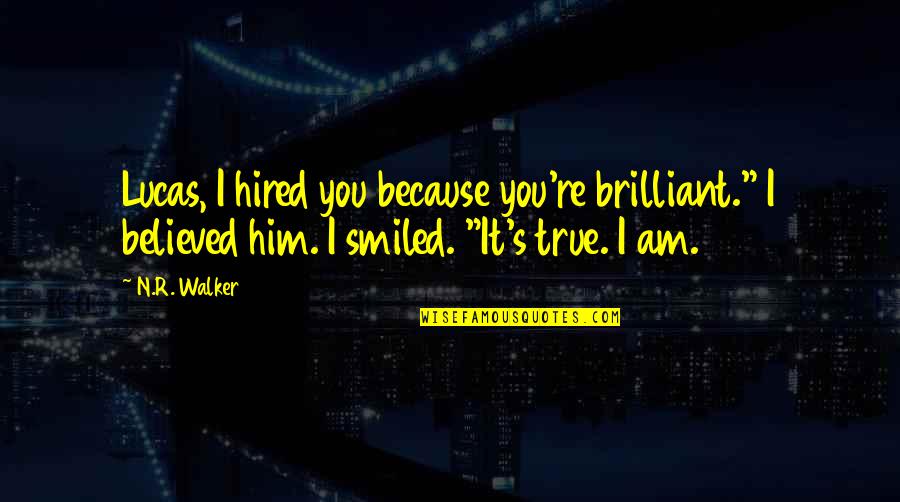 Lucas, I hired you because you're brilliant."
I believed him
. I smiled. "It's true. I am. —
N.R. Walker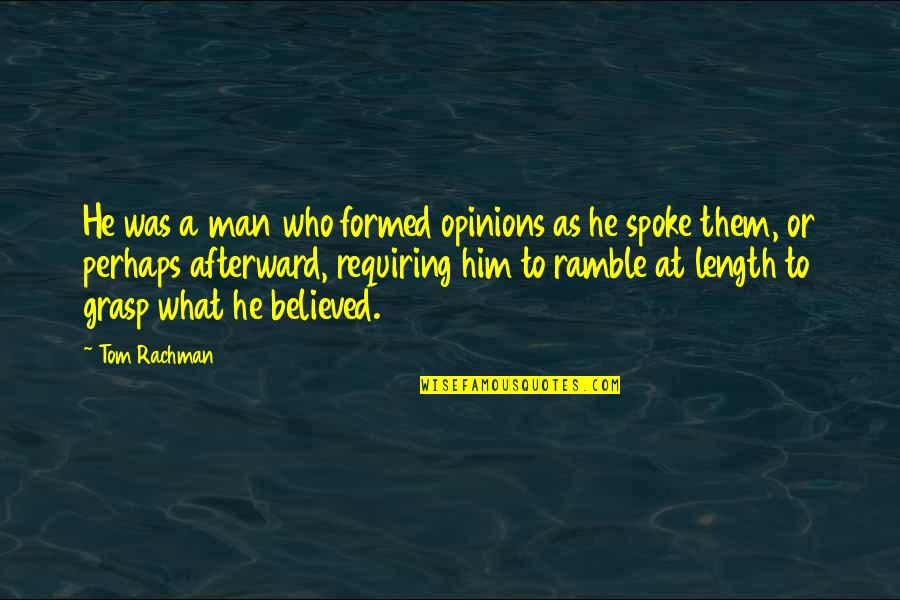 He was a man who formed opinions as he spoke them, or perhaps afterward, requiring him to ramble at length to grasp what he believed. —
Tom Rachman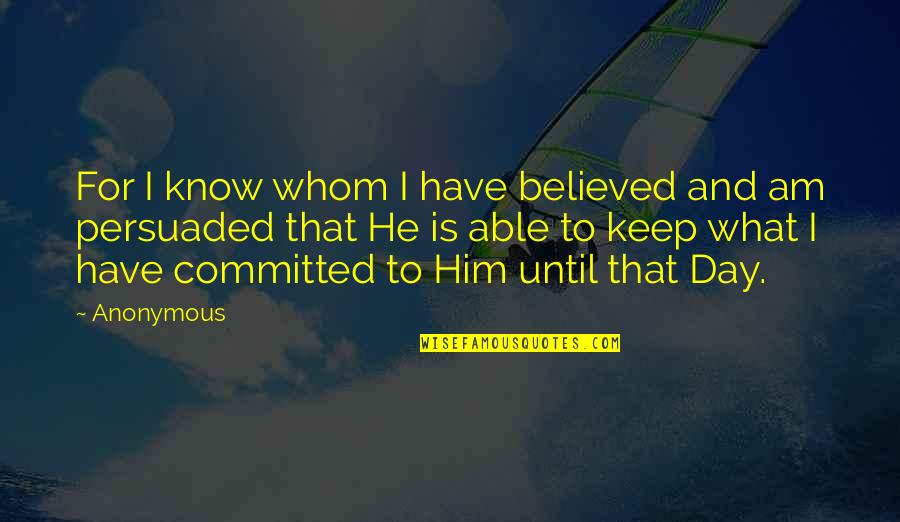 For I know whom I have believed and am persuaded that He is able to keep what I have committed to Him until that Day. —
Anonymous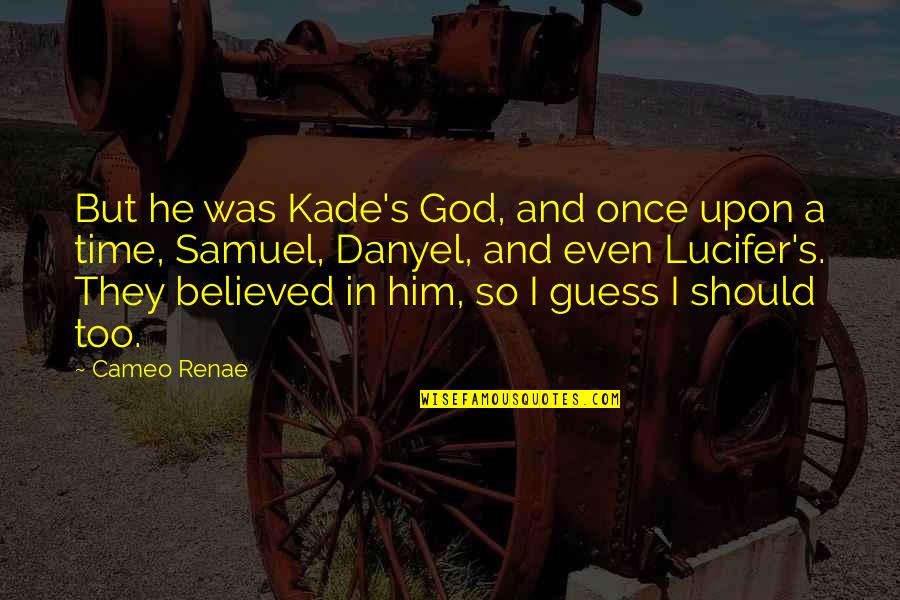 But he was Kade's God, and once upon a time, Samuel, Danyel, and even Lucifer's. They believed in him, so I guess I should too. —
Cameo Renae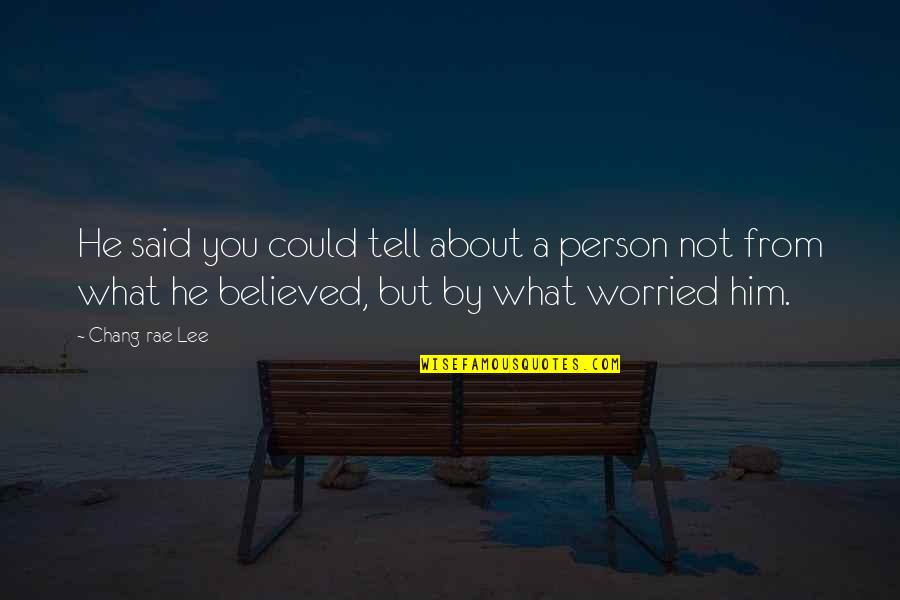 He said you could tell about a person not from what he believed, but by what worried him. —
Chang-rae Lee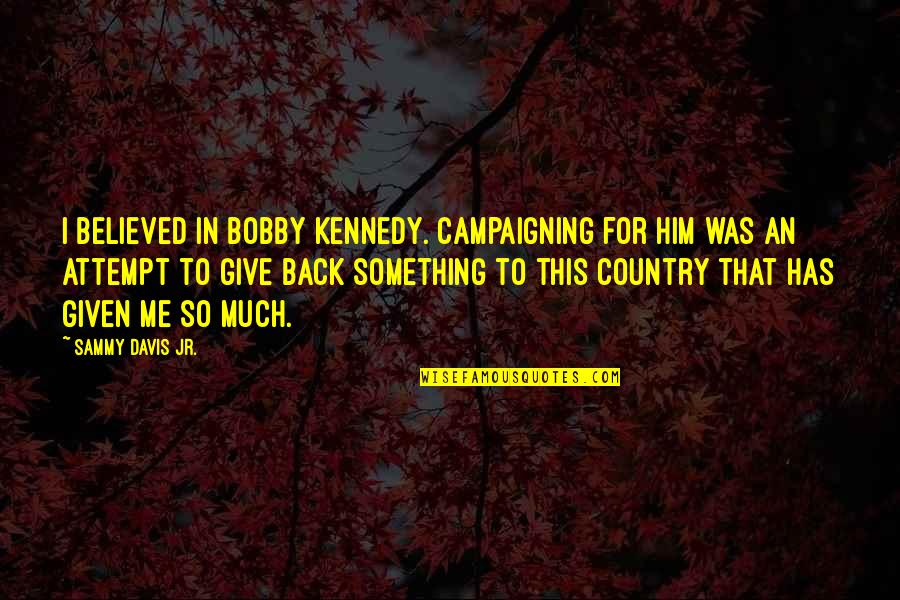 I believed in Bobby Kennedy. Campaigning for him was an attempt to give back something to this country that has given me so much. —
Sammy Davis Jr.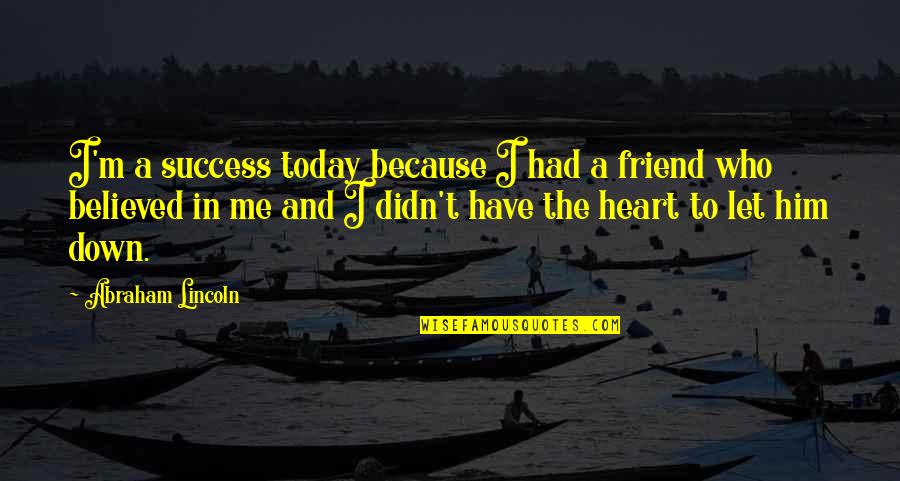 I'm a success today because I had a friend who believed in me and I didn't have the heart to let him down. —
Abraham Lincoln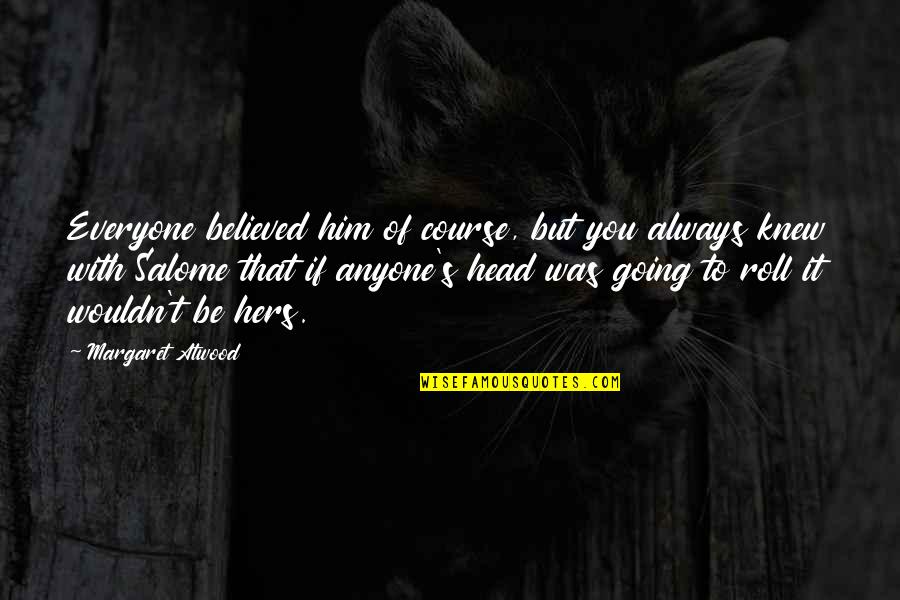 Everyone believed him of course, but you always knew with Salome that if anyone's head was going to roll it wouldn't be hers. —
Margaret Atwood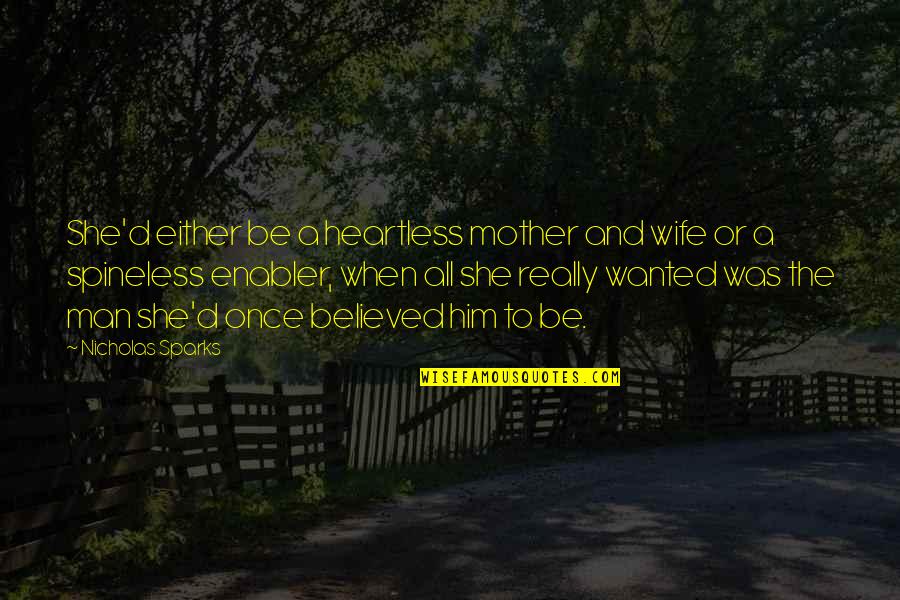 She'd either be a heartless mother and wife or a spineless enabler, when all she really wanted was the man she'd once believed him to be. —
Nicholas Sparks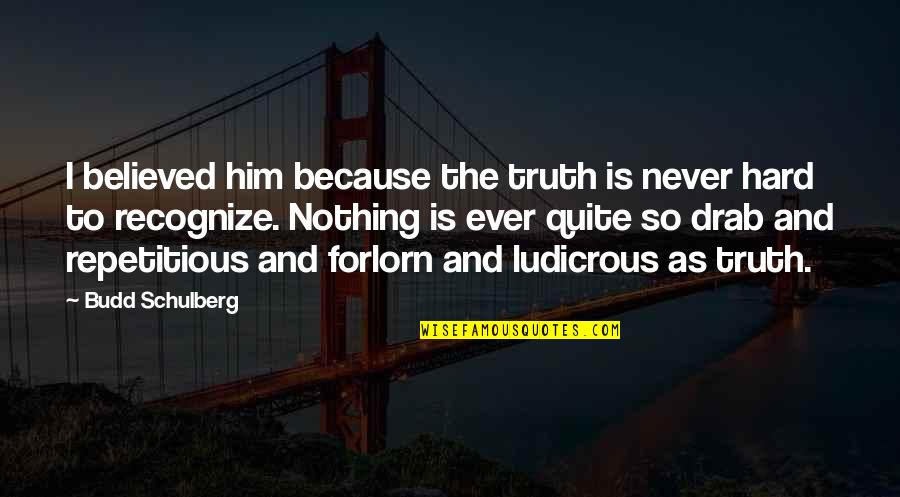 I believed him
because the truth is never hard to recognize. Nothing is ever quite so drab and repetitious and forlorn and ludicrous as truth. —
Budd Schulberg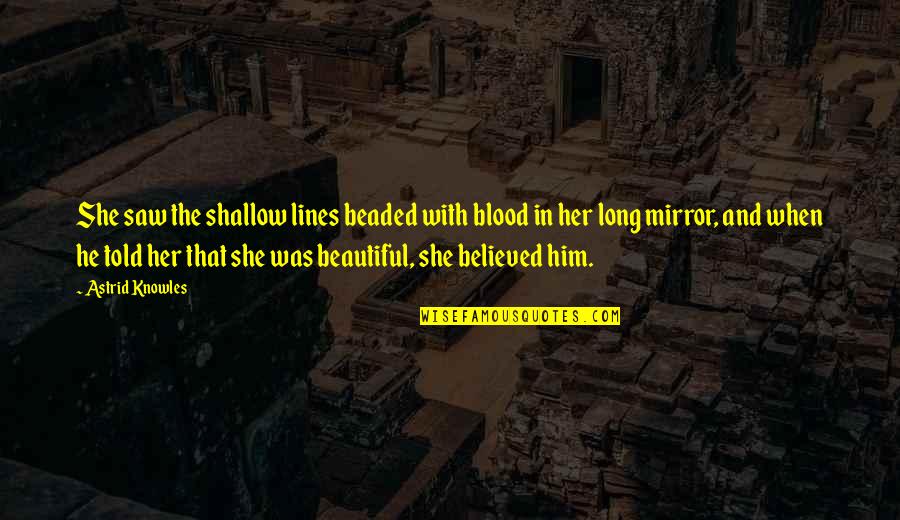 She saw the shallow lines beaded with blood in her long mirror, and when he told her that she was beautiful, she believed him. —
Astrid Knowles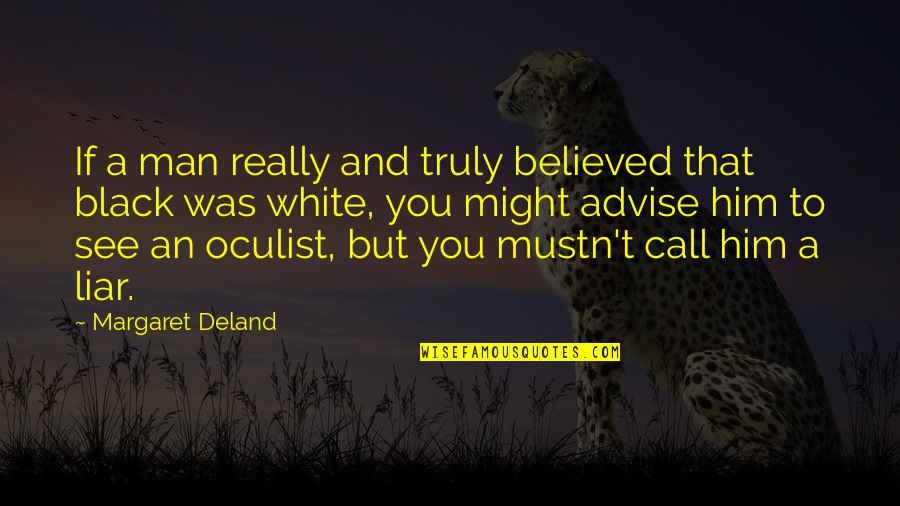 If a man really and truly believed that black was white, you might advise him to see an oculist, but you mustn't call him a liar. —
Margaret Deland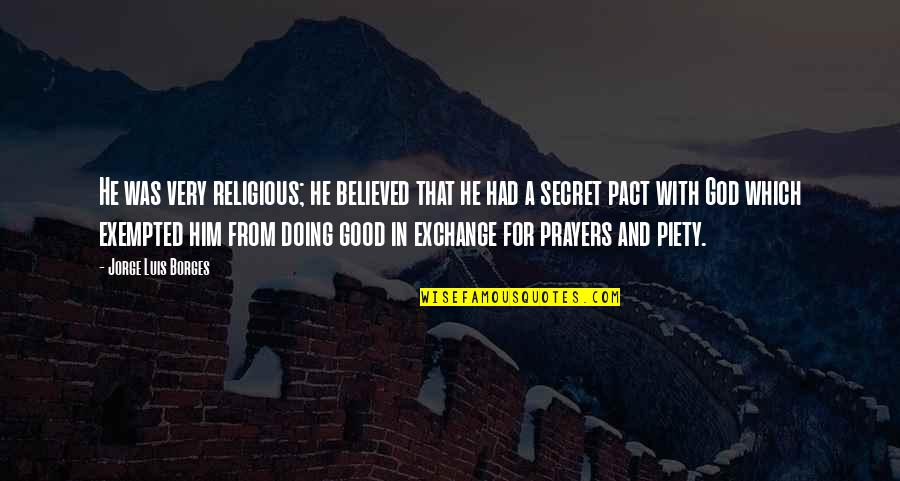 He was very religious; he believed that he had a secret pact with God which exempted him from doing good in exchange for prayers and piety. —
Jorge Luis Borges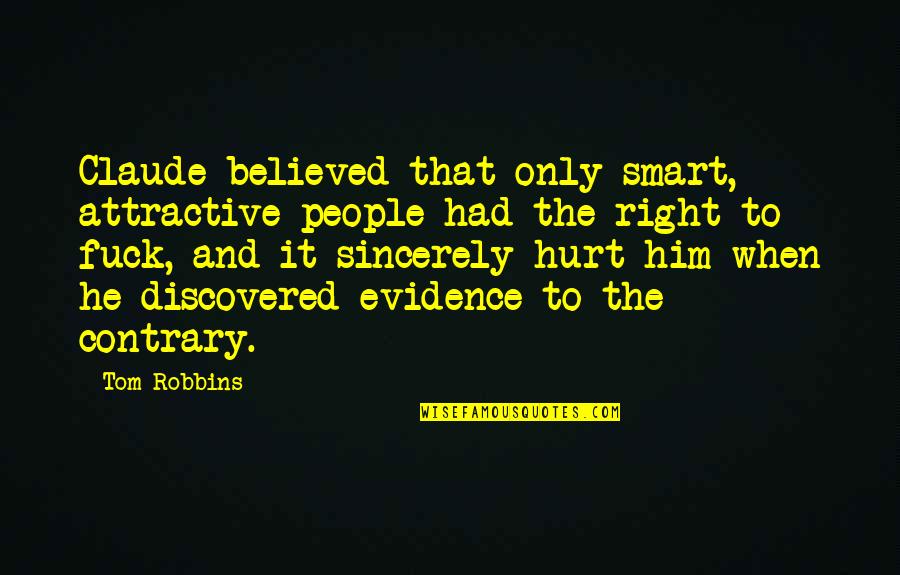 Claude believed that only smart, attractive people had the right to fuck, and it sincerely hurt him when he discovered evidence to the contrary. —
Tom Robbins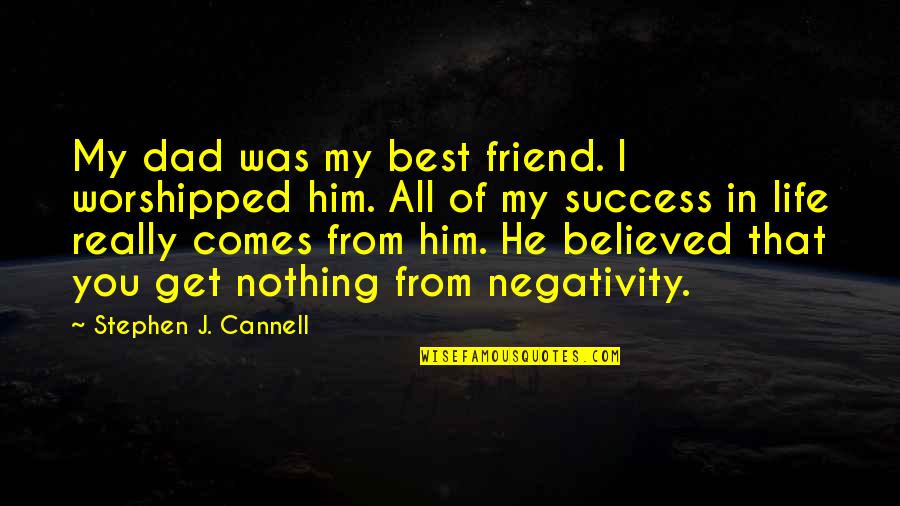 My dad was my best friend. I worshipped him. All of my success in life really comes from him. He believed that you get nothing from negativity. —
Stephen J. Cannell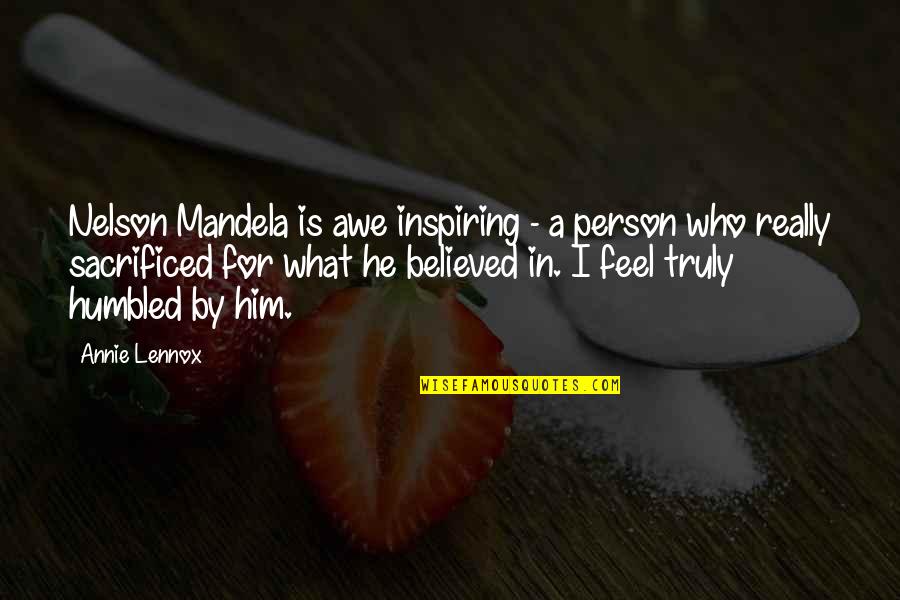 Nelson Mandela is awe inspiring - a person who really sacrificed for what he believed in. I feel truly humbled by him. —
Annie Lennox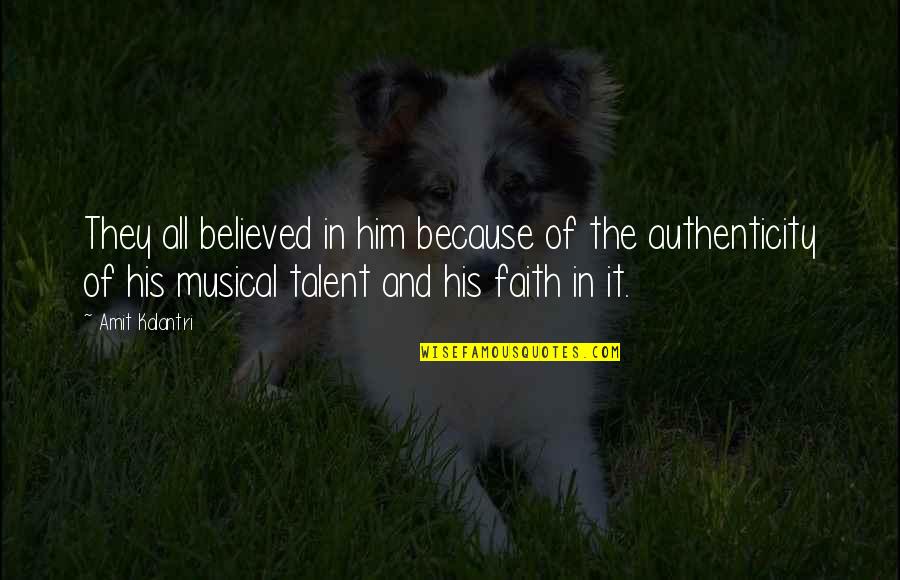 They all believed in him because of the authenticity of his musical talent and his faith in it. —
Amit Kalantri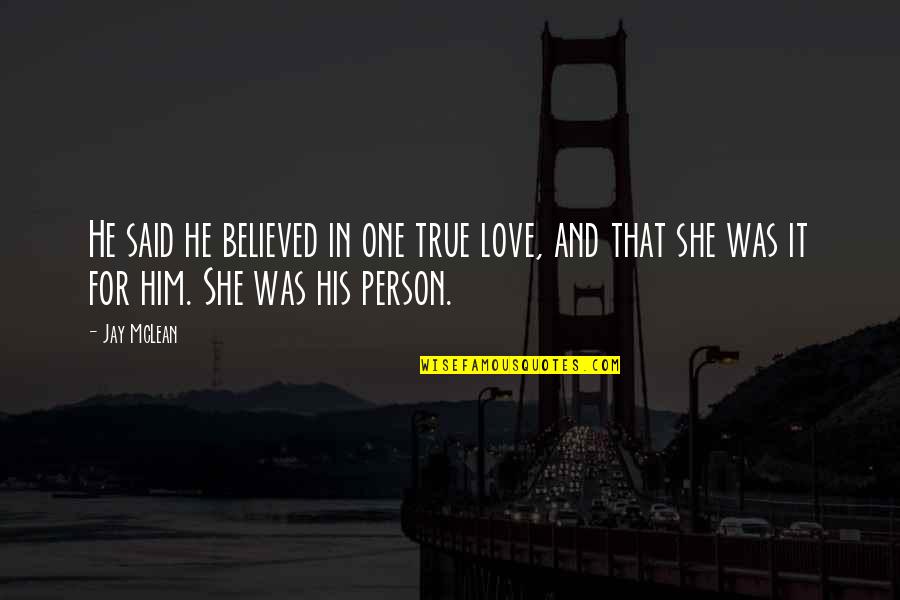 He said he believed in one true love, and that she was it for him. She was his person. —
Jay McLean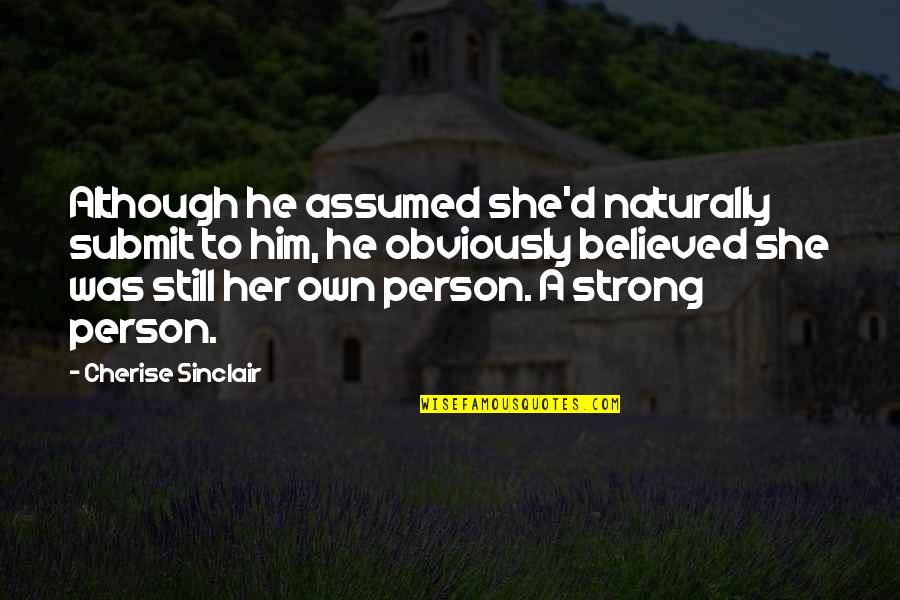 Although he assumed she'd naturally submit to him, he obviously believed she was still her own person. A strong person. —
Cherise Sinclair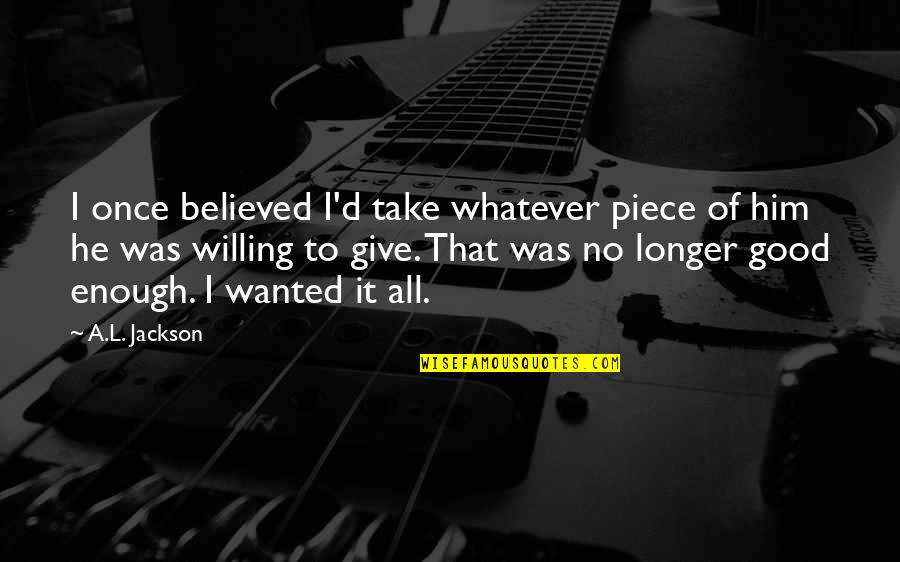 I once believed I'd take whatever piece of him he was willing to give. That was no longer good enough. I wanted it all. —
A.L. Jackson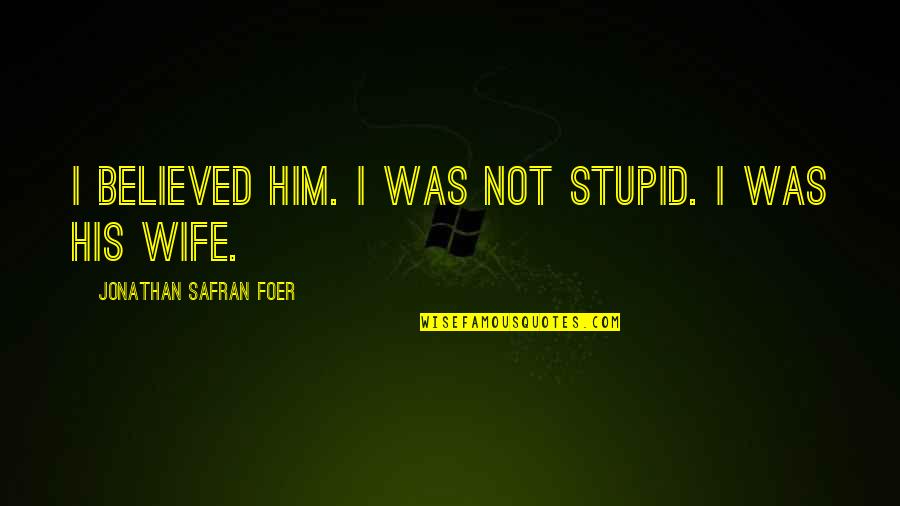 I believed him
. I was not stupid. I was his wife. —
Jonathan Safran Foer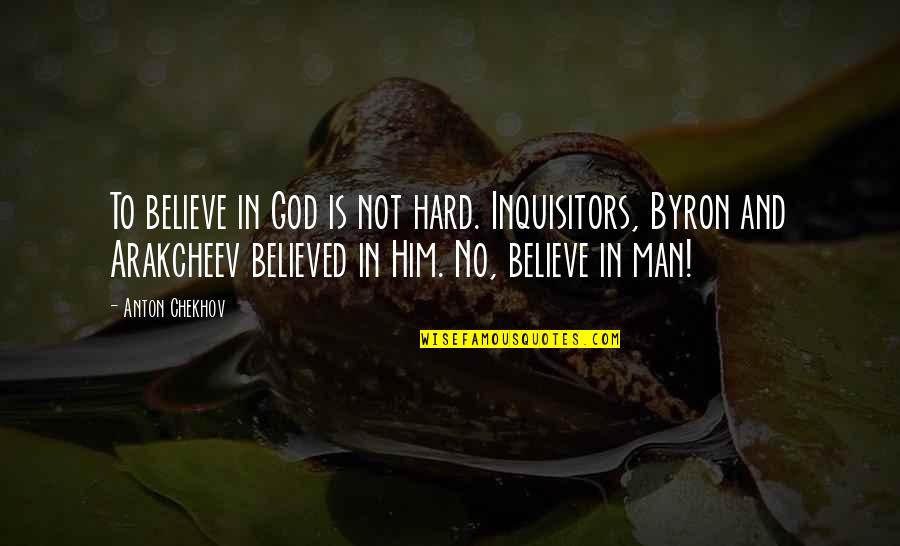 To believe in God is not hard. Inquisitors, Byron and Arakcheev believed in Him. No, believe in man! —
Anton Chekhov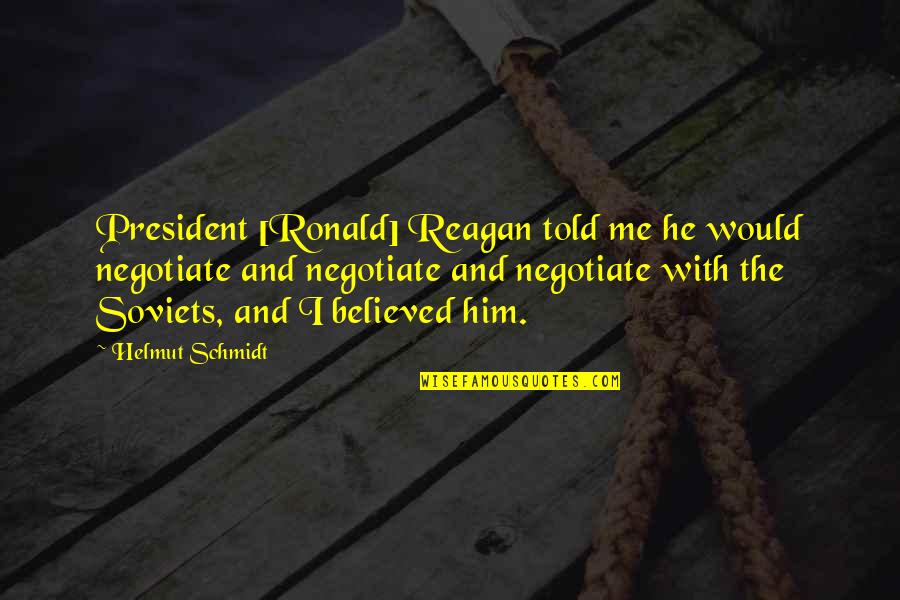 President [Ronald] Reagan told me he would negotiate and negotiate and negotiate with the Soviets, and
I believed him
. —
Helmut Schmidt