I Am Trying To Be Happy Quotes
Collection of top 36 famous quotes about I Am Trying To Be Happy
I Am Trying To Be Happy Quotes & Sayings
Happy to read and share the best inspirational I Am Trying To Be Happy quotes, sayings and quotations on Wise Famous Quotes.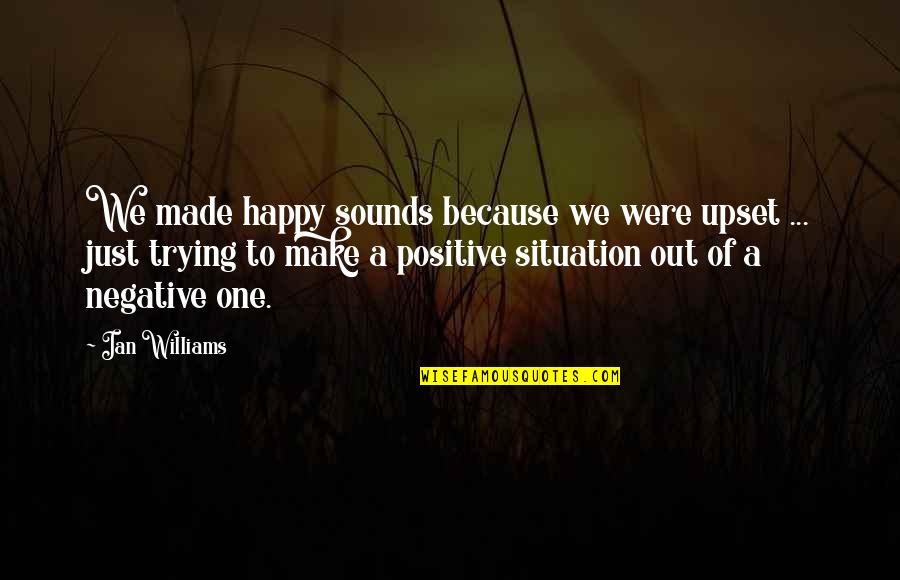 We made happy sounds because we were upset ... just trying to make a positive situation out of a negative one.
—
Ian Williams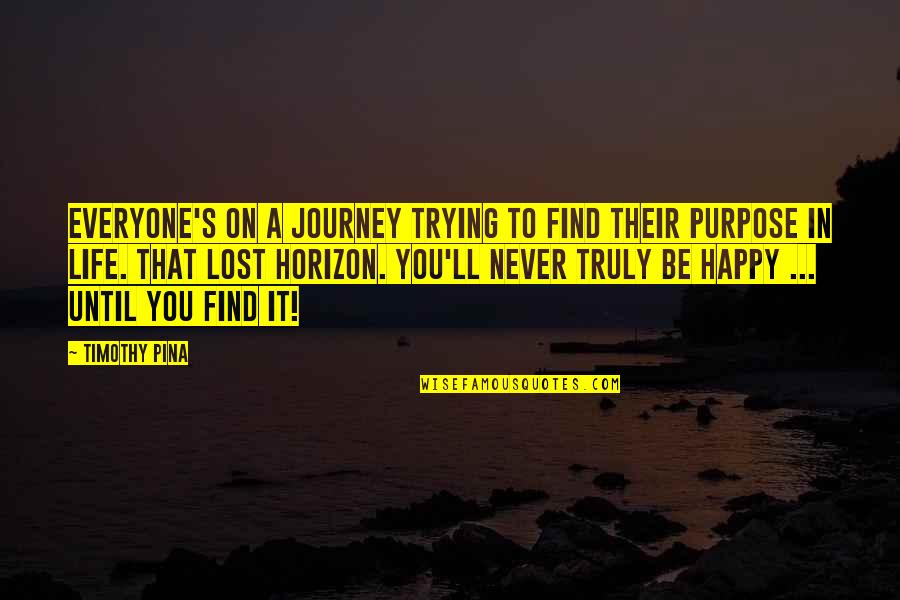 Everyone's on a journey trying to find their purpose in life. That lost horizon. You'll never truly be happy ... until you find it!
—
Timothy Pina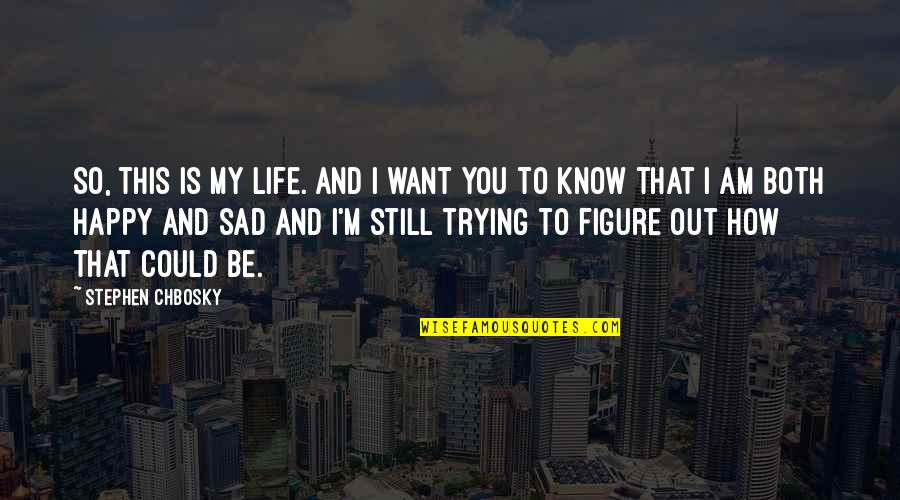 So, this is my life. And I want you to know that I am both happy and sad and I'm still trying to figure out how that could be.
—
Stephen Chbosky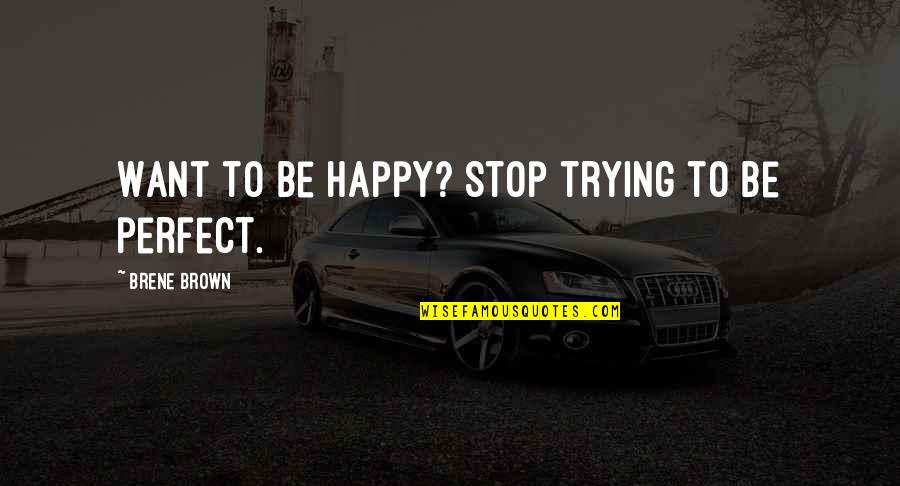 Want to be happy? Stop trying to be perfect.
—
Brene Brown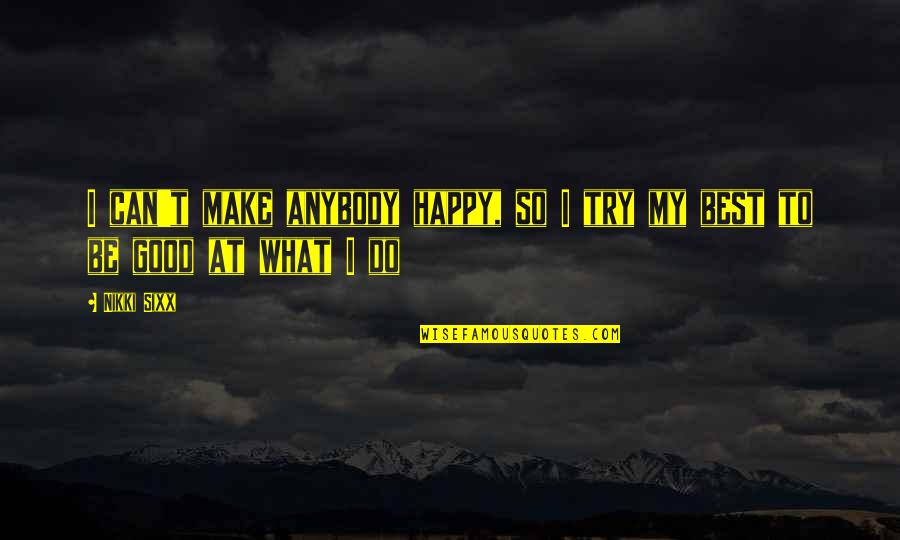 I can't make anybody happy, so I try my best to be good at what I do —
Nikki Sixx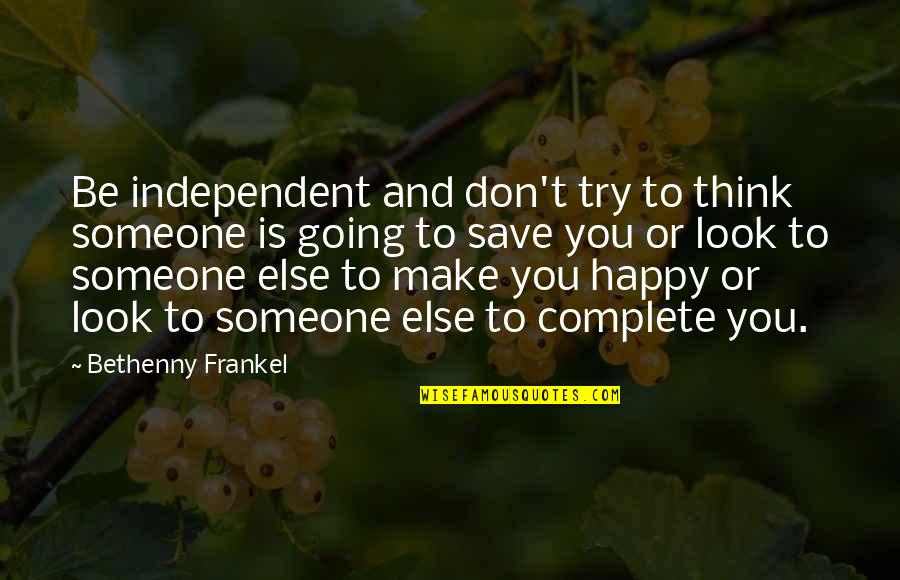 Be independent and don't try to think someone is going to save you or look to someone else to make you happy or look to someone else to complete you. —
Bethenny Frankel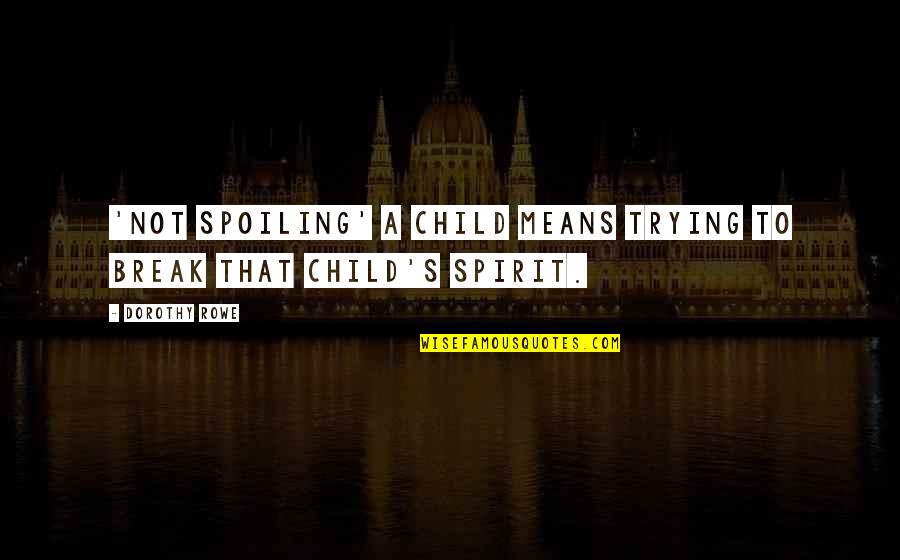 'Not spoiling' a child means trying to break that child's spirit. —
Dorothy Rowe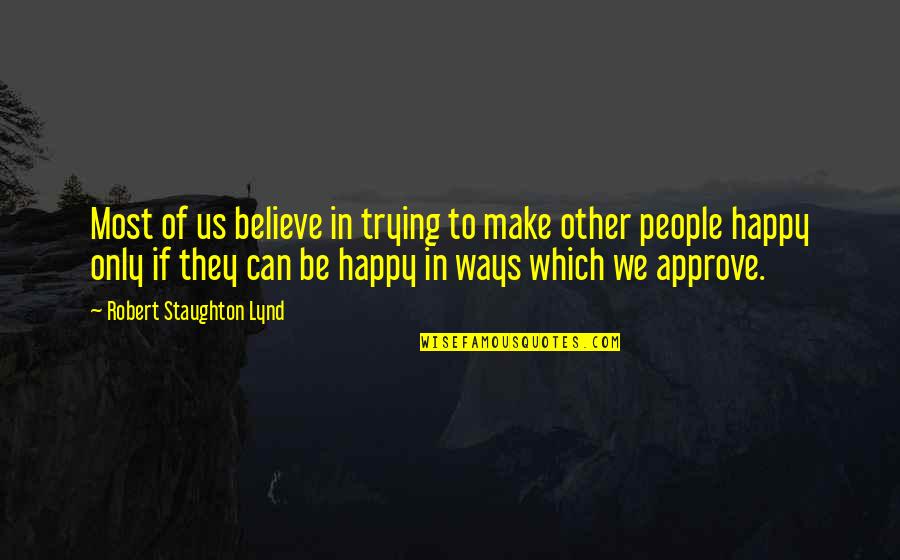 Most of us believe in trying to make other people happy only if they can be happy in ways which we approve. —
Robert Staughton Lynd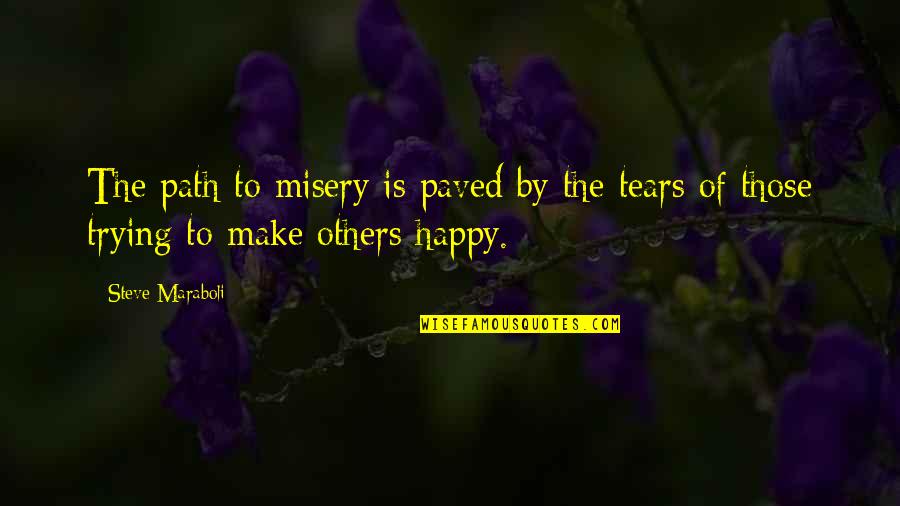 The path to misery is paved by the tears of those trying to make others happy. —
Steve Maraboli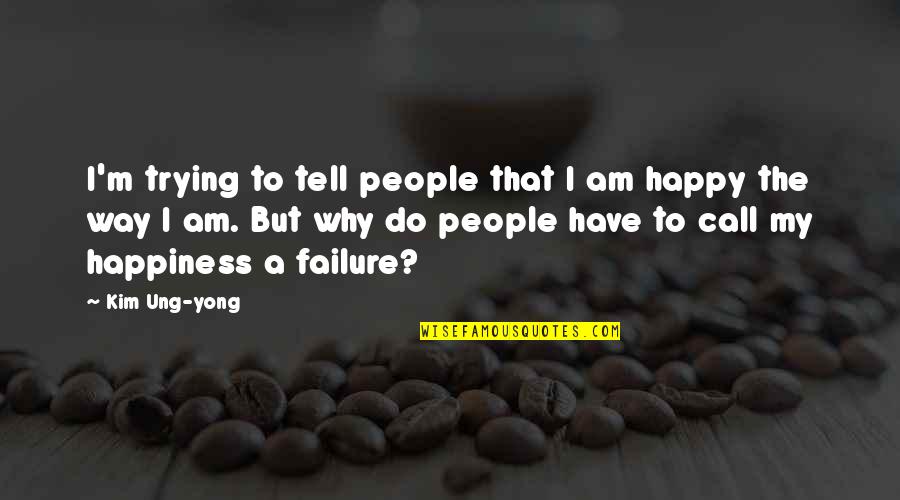 I'm trying to tell people that I am happy the way I am. But why do people have to call my happiness a failure? —
Kim Ung-yong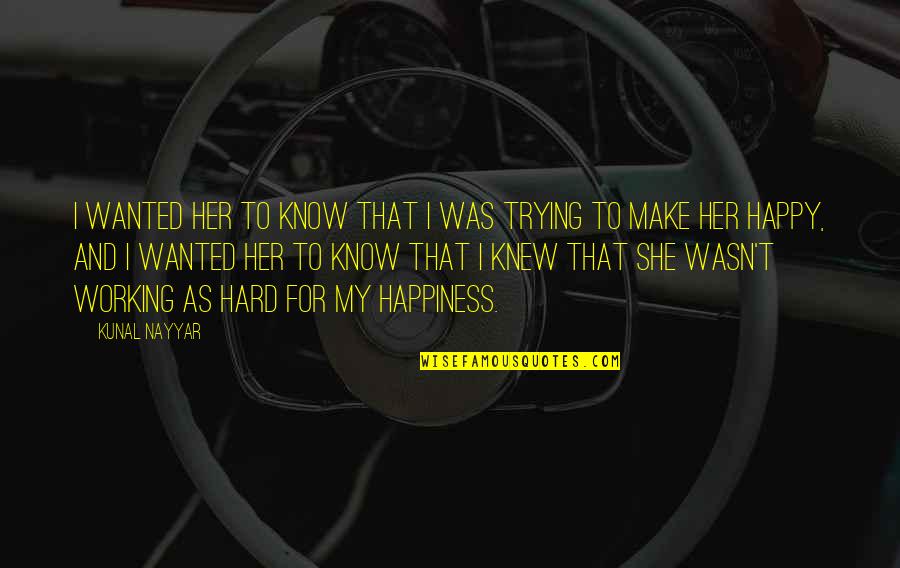 I wanted her to know that I was trying to make her happy, and I wanted her to know that I knew that she wasn't working as hard for my happiness. —
Kunal Nayyar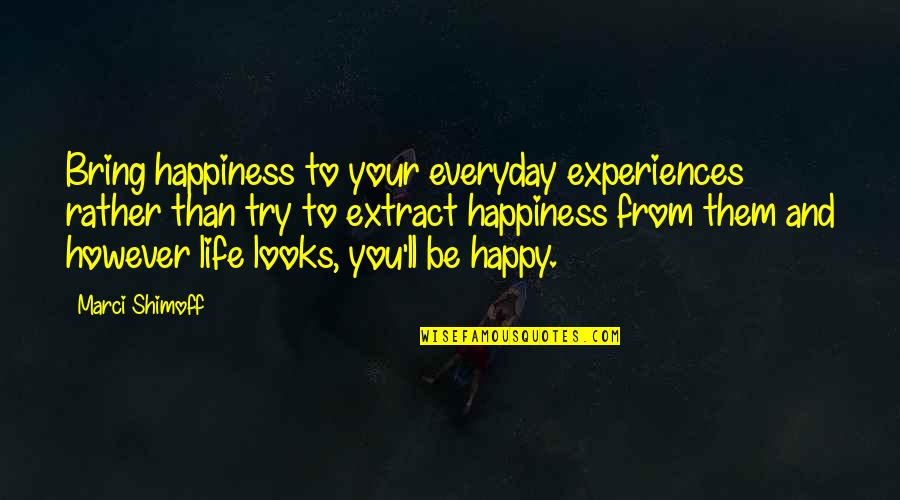 Bring happiness to your everyday experiences rather than try to extract happiness from them and however life looks, you'll be happy. —
Marci Shimoff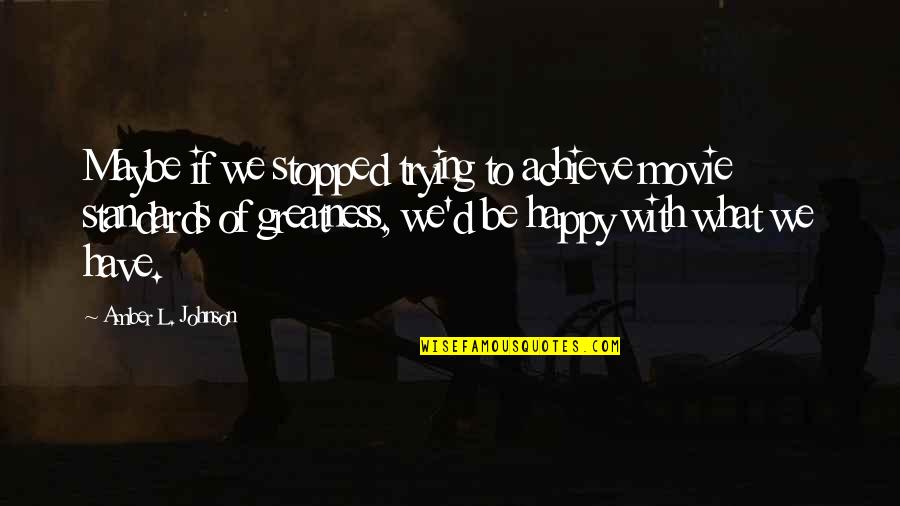 Maybe if we stopped trying to achieve movie standards of greatness, we'd be happy with what we have. —
Amber L. Johnson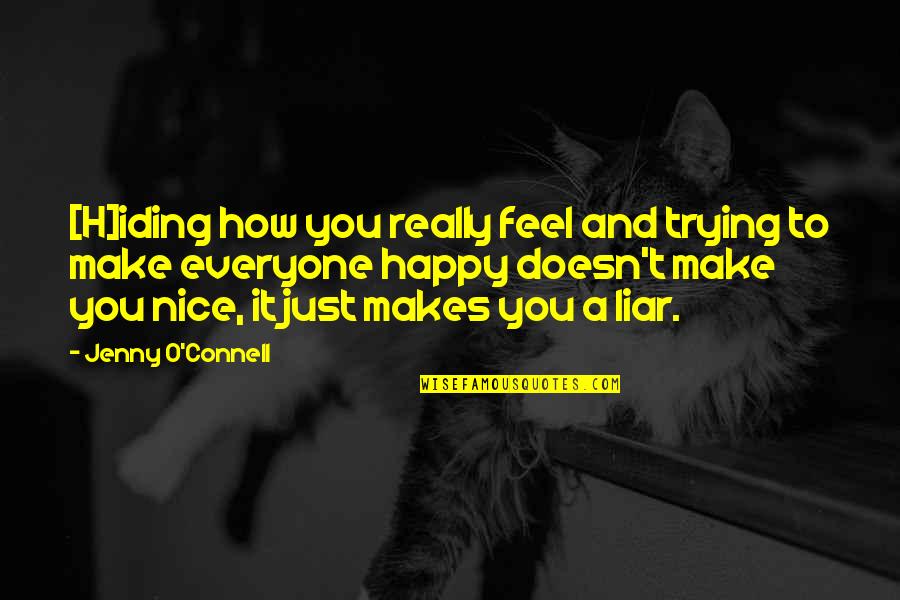 [H]iding how you really feel and trying to make everyone happy doesn't make you nice, it just makes you a liar. —
Jenny O'Connell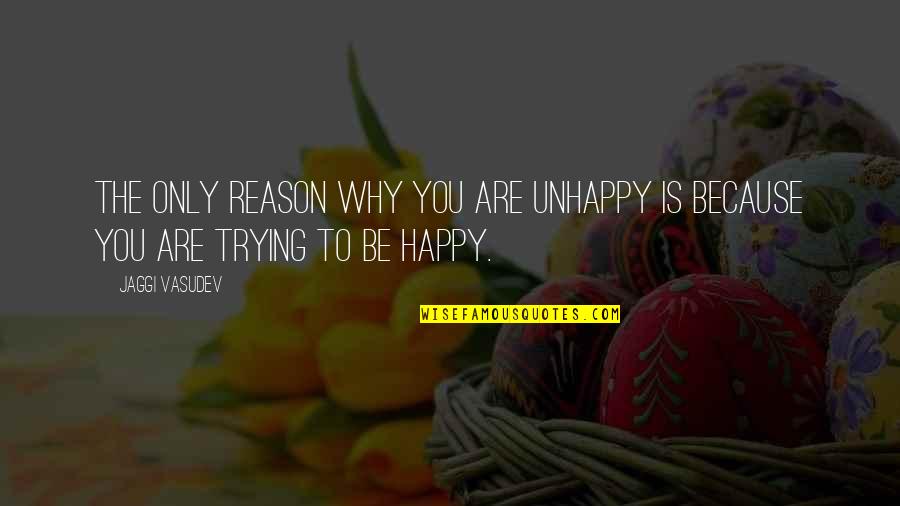 The only reason why you are unhappy is because you are trying to be happy. —
Jaggi Vasudev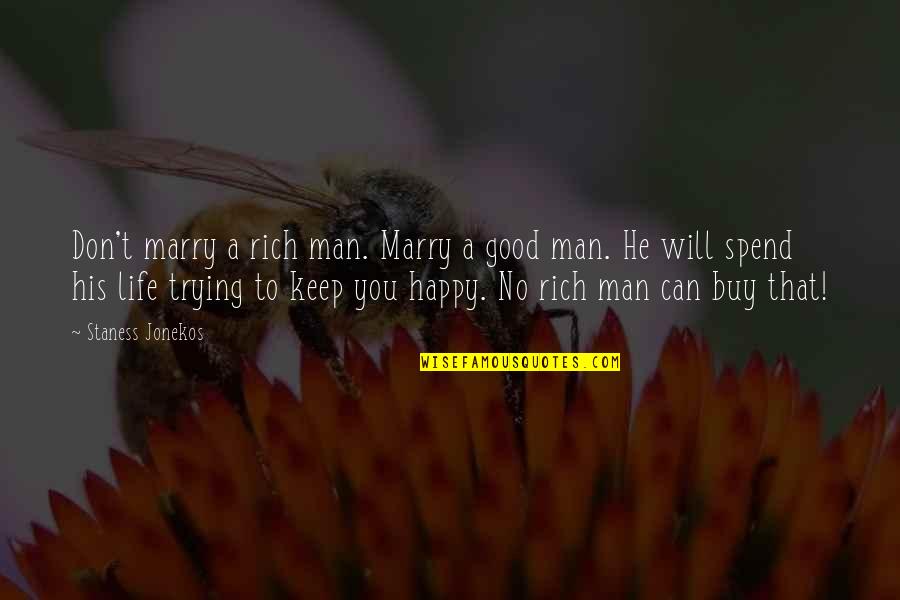 Don't marry a rich man. Marry a good man. He will spend his life trying to keep you happy. No rich man can buy that! —
Staness Jonekos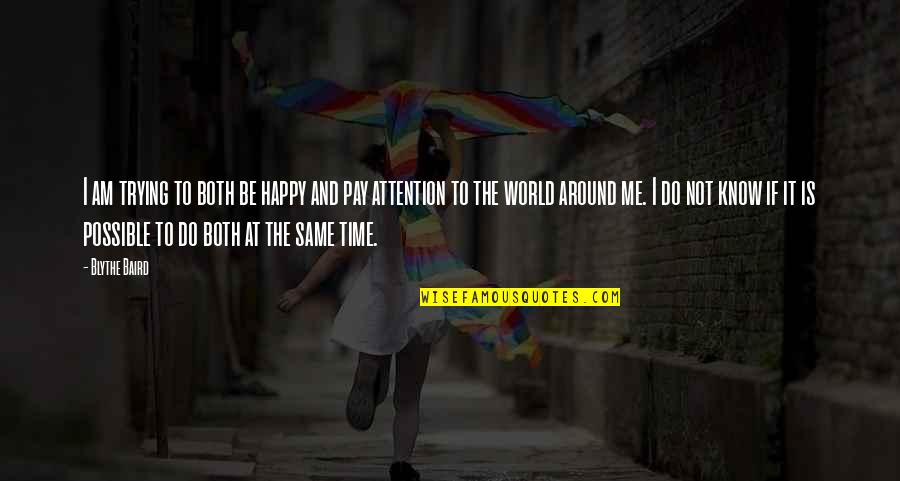 I am trying to both be happy and pay attention to the world around me. I do not know if it is possible to do both at the same time. —
Blythe Baird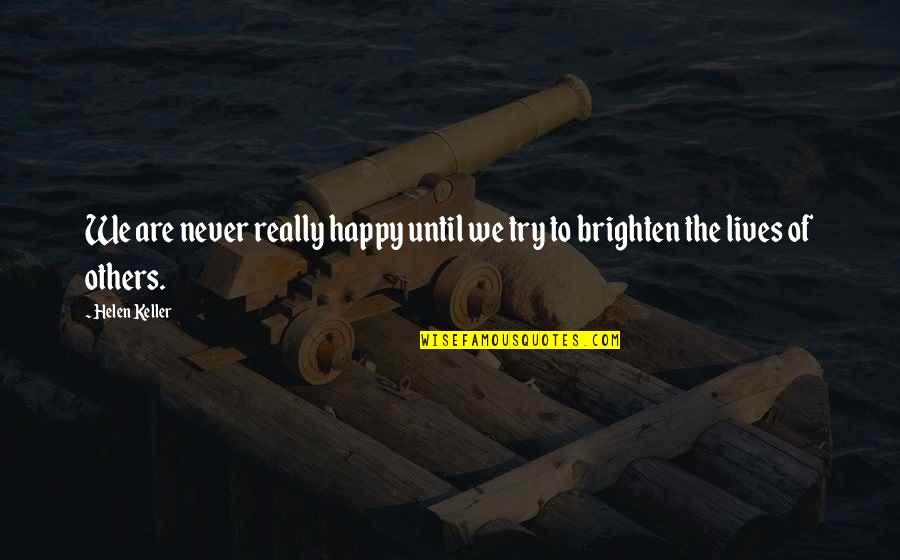 We are never really happy until we try to brighten the lives of others. —
Helen Keller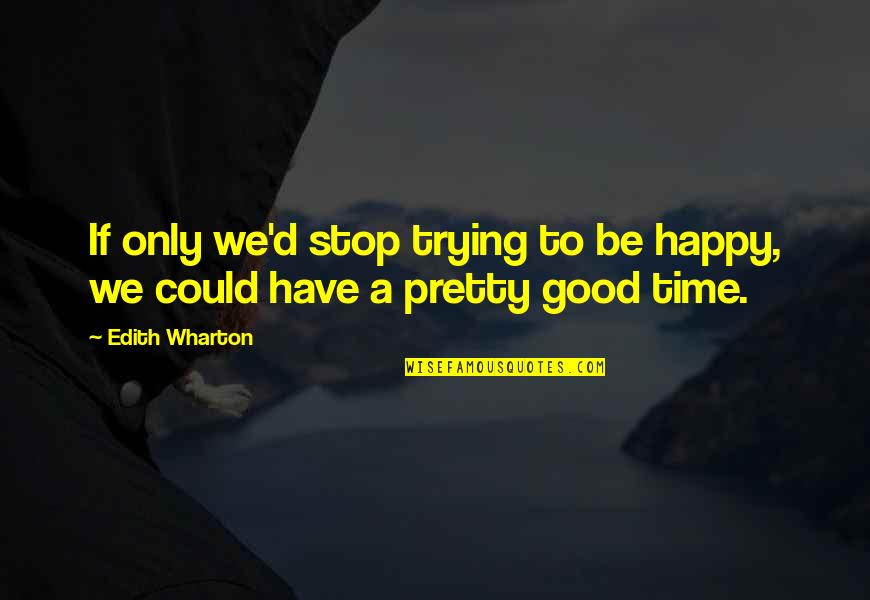 If only we'd stop trying to be happy, we could have a pretty good time. —
Edith Wharton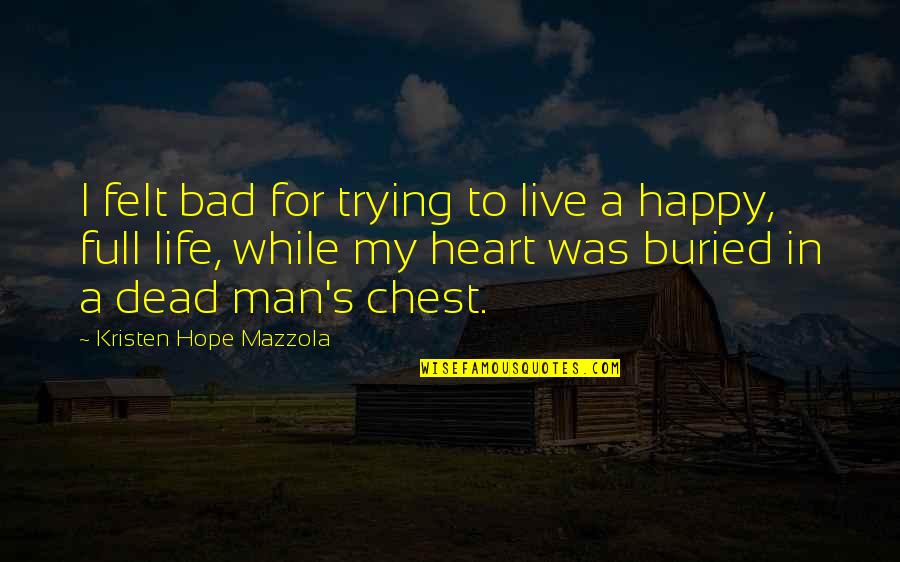 I felt bad for trying to live a happy, full life, while my heart was buried in a dead man's chest. —
Kristen Hope Mazzola
A book, a good chair, my pipe, and a good bed to go to when night falls, and I'm as happy as one can be in this very trying world. —
Warren Lewis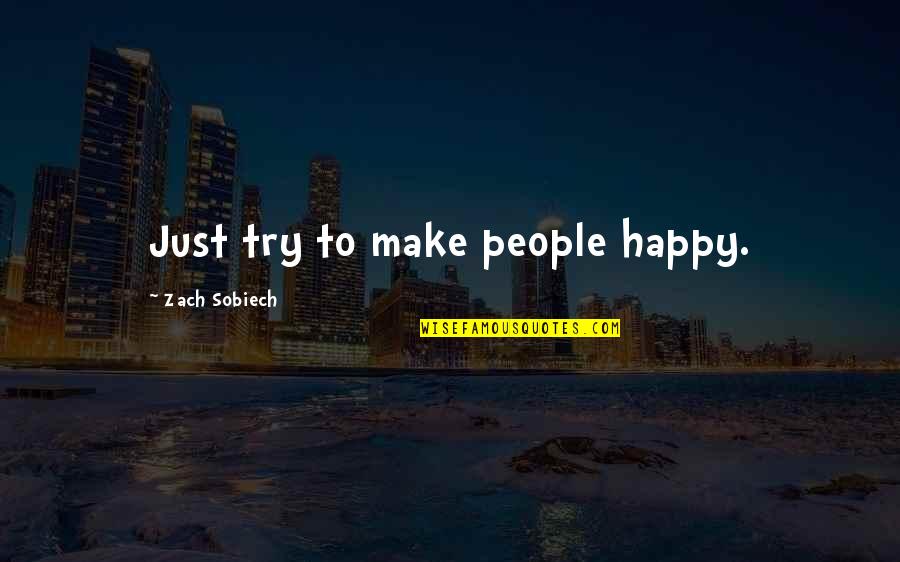 Just try to make people happy. —
Zach Sobiech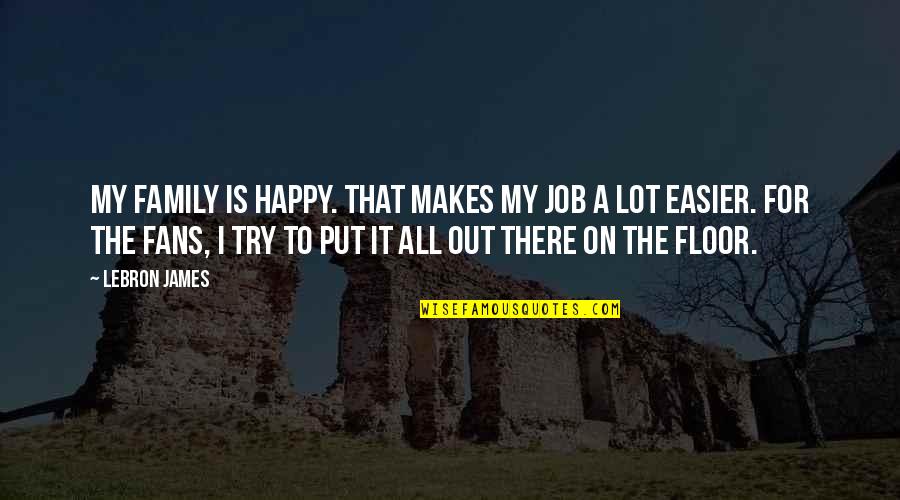 My family is happy. That makes my job a lot easier. For the fans, I try to put it all out there on the floor. —
LeBron James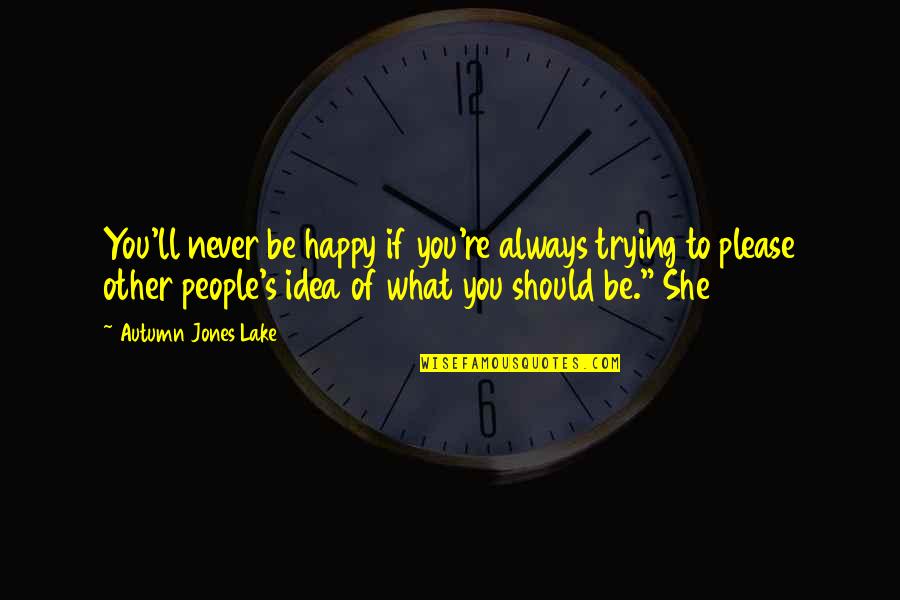 You'll never be happy if you're always trying to please other people's idea of what you should be." She —
Autumn Jones Lake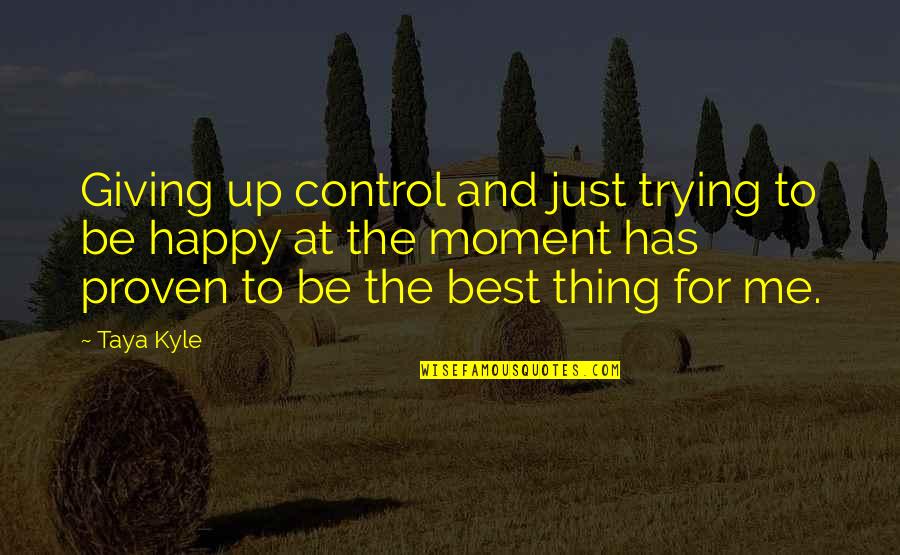 Giving up control and just trying to be happy at the moment has proven to be the best thing for me. —
Taya Kyle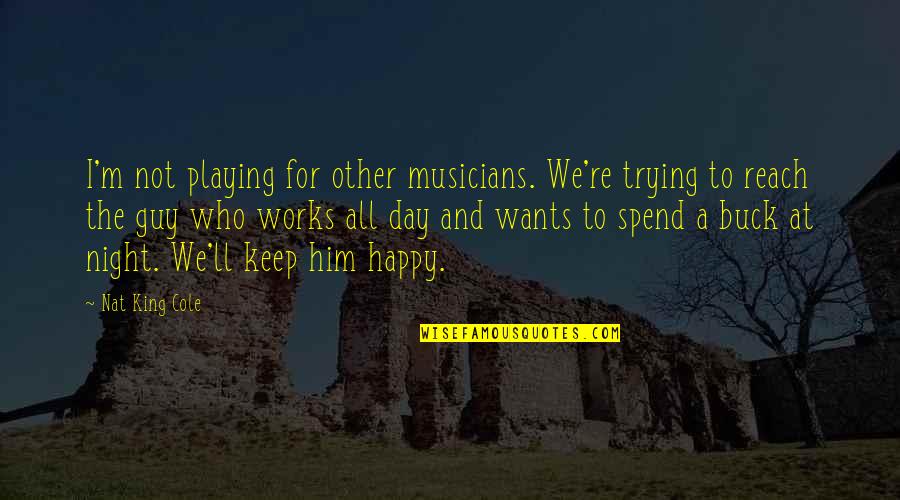 I'm not playing for other musicians. We're trying to reach the guy who works all day and wants to spend a buck at night. We'll keep him happy. —
Nat King Cole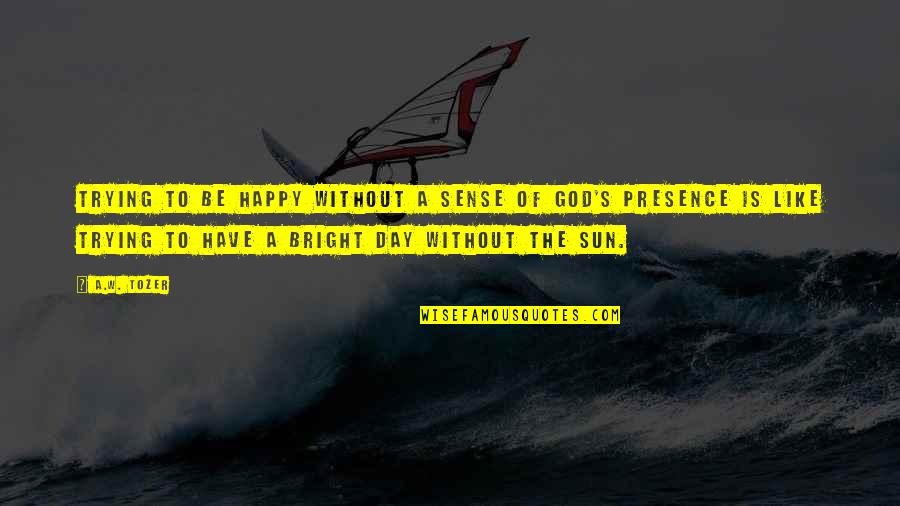 Trying to be happy without a sense of God's presence is like trying to have a bright day without the sun. —
A.W. Tozer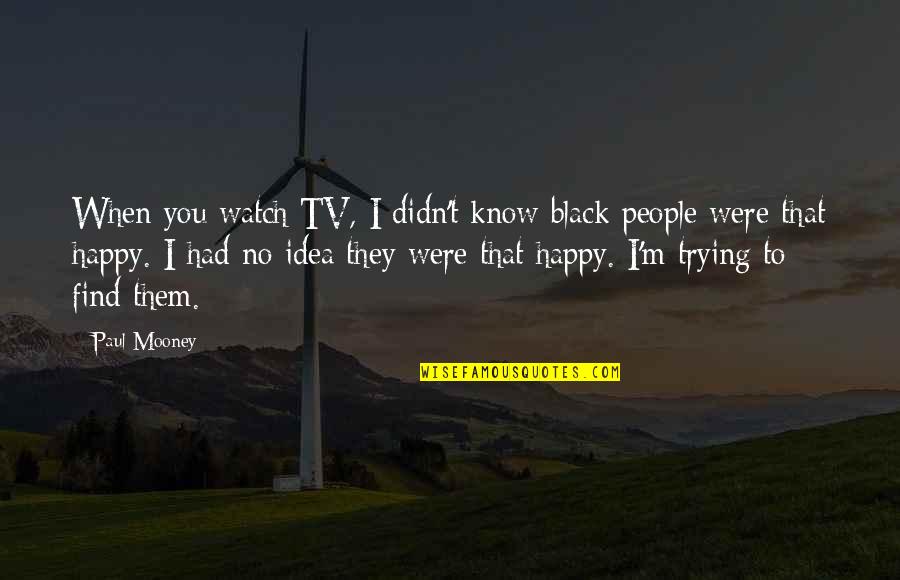 When you watch TV, I didn't know black people were that happy. I had no idea they were that happy. I'm trying to find them. —
Paul Mooney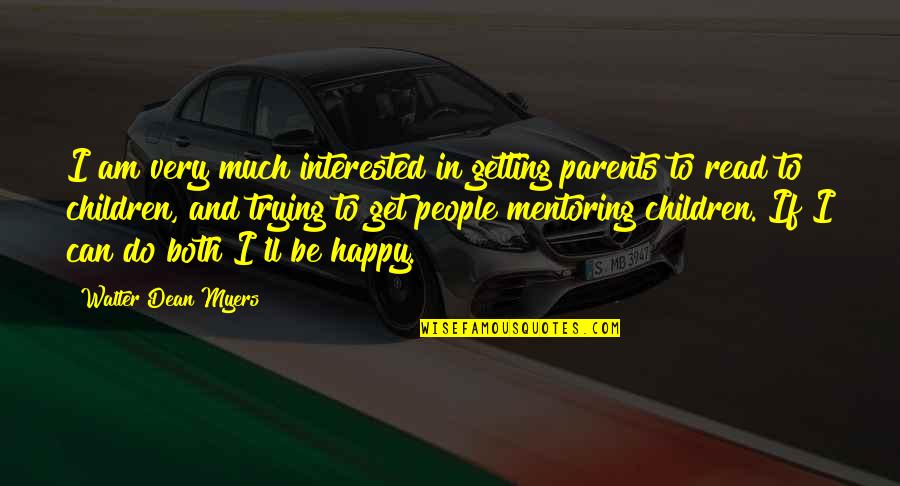 I am very much interested in getting parents to read to children, and trying to get people mentoring children. If I can do both I'll be happy. —
Walter Dean Myers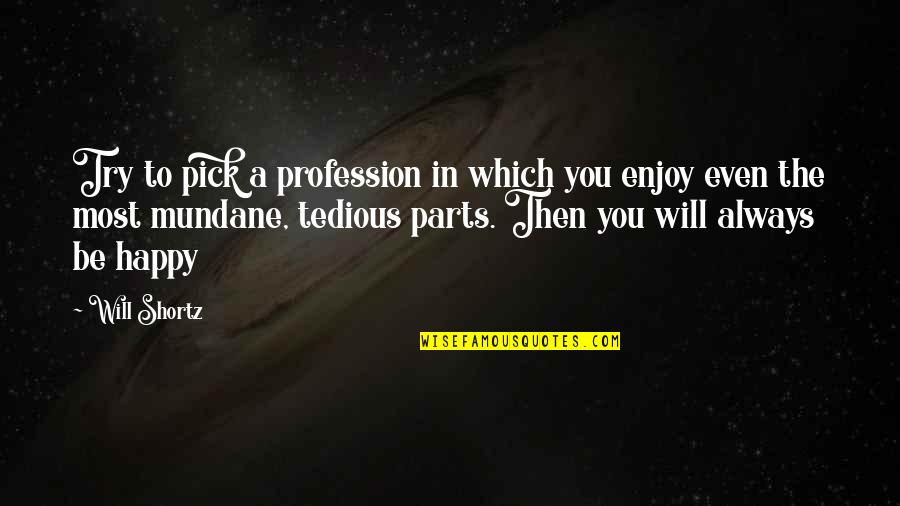 Try to pick a profession in which you enjoy even the most mundane, tedious parts. Then you will always be happy —
Will Shortz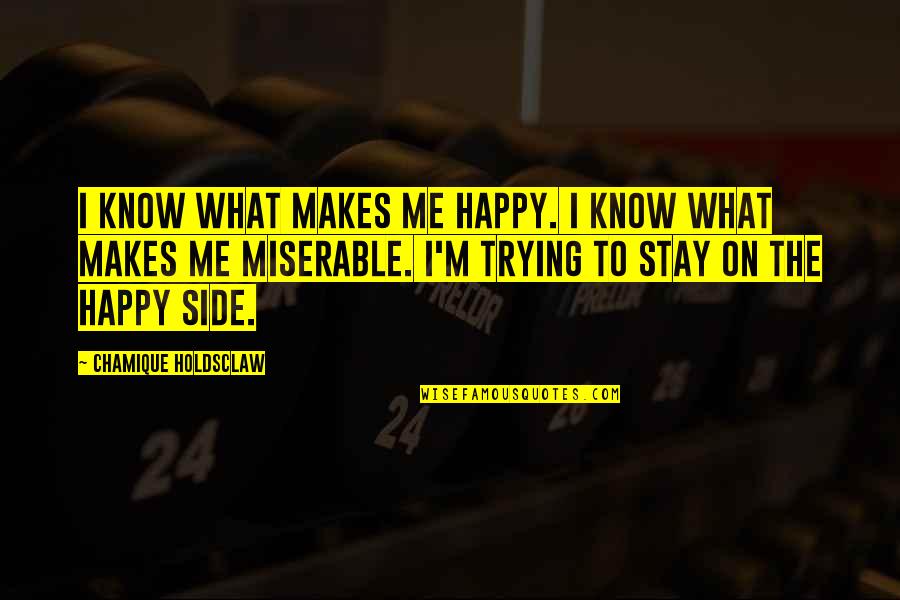 I know what makes me happy. I know what makes me miserable. I'm trying to stay on the happy side. —
Chamique Holdsclaw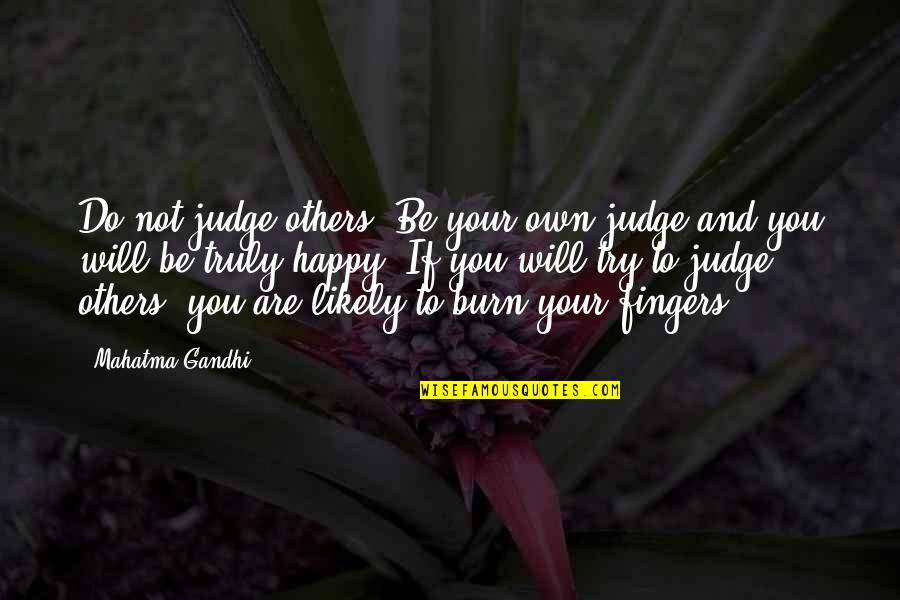 Do not judge others. Be your own judge and you will be truly happy. If you will try to judge others, you are likely to burn your fingers. —
Mahatma Gandhi