I Am Human And I Make Mistakes Quotes
Collection of top 32 famous quotes about I Am Human And I Make Mistakes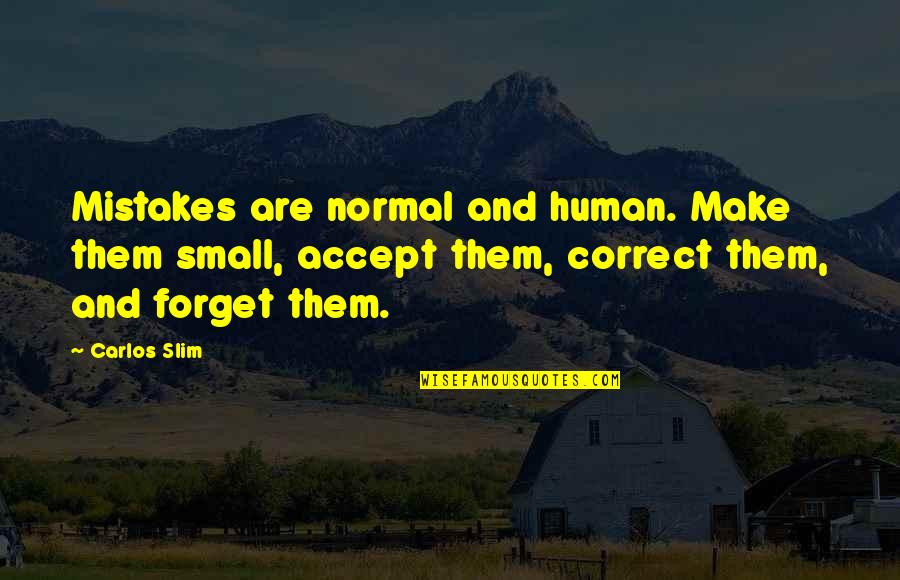 Mistakes are normal and human. Make them small, accept them, correct them, and forget them.
—
Carlos Slim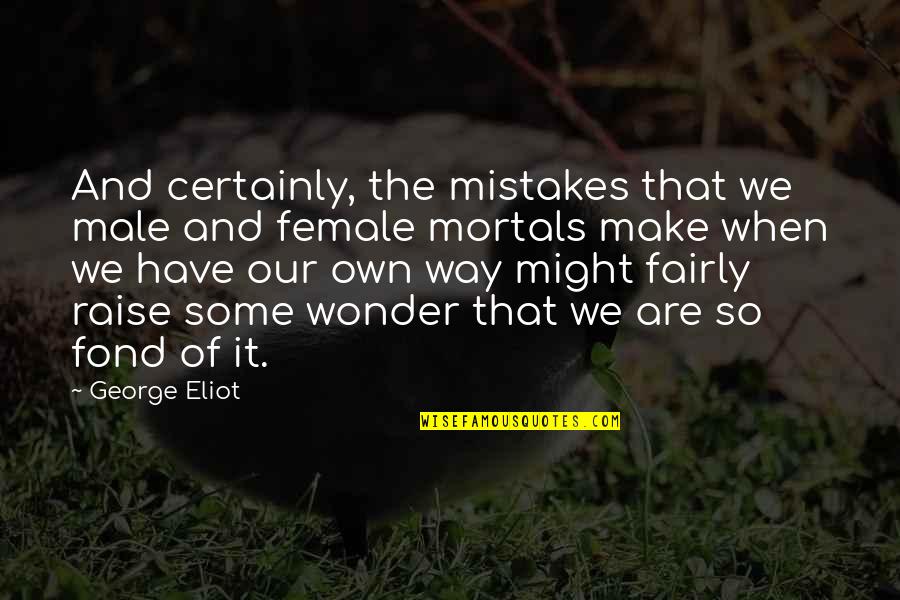 And certainly, the mistakes that we male and female mortals make when we have our own way might fairly raise some wonder that we are so fond of it.
—
George Eliot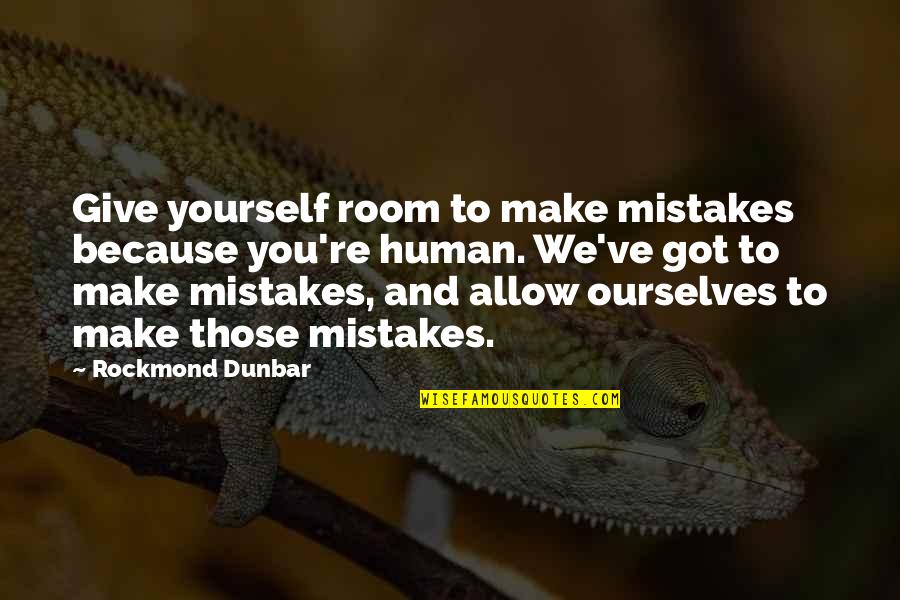 Give yourself room to make mistakes because you're human. We've got to make mistakes, and allow ourselves to make those mistakes.
—
Rockmond Dunbar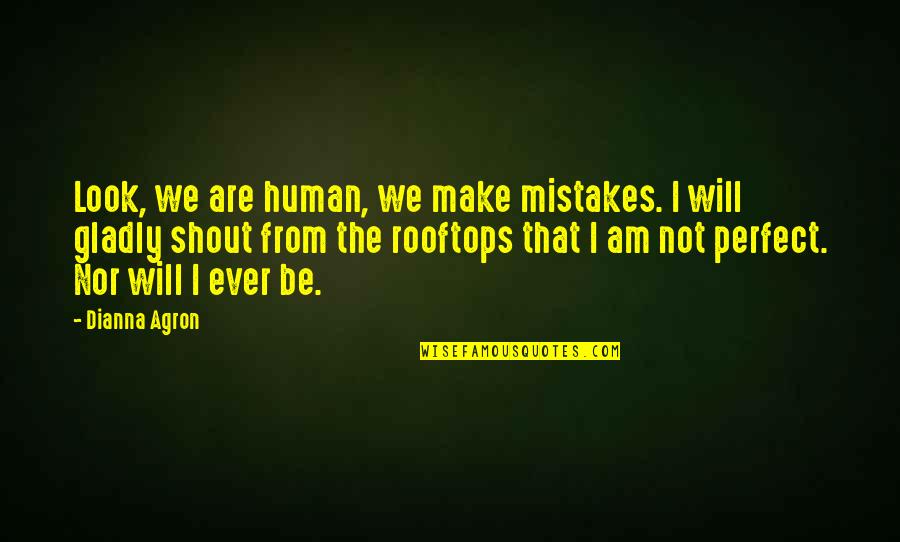 Look, we are human, we make mistakes. I will gladly shout from the rooftops that I am not perfect. Nor will I ever be.
—
Dianna Agron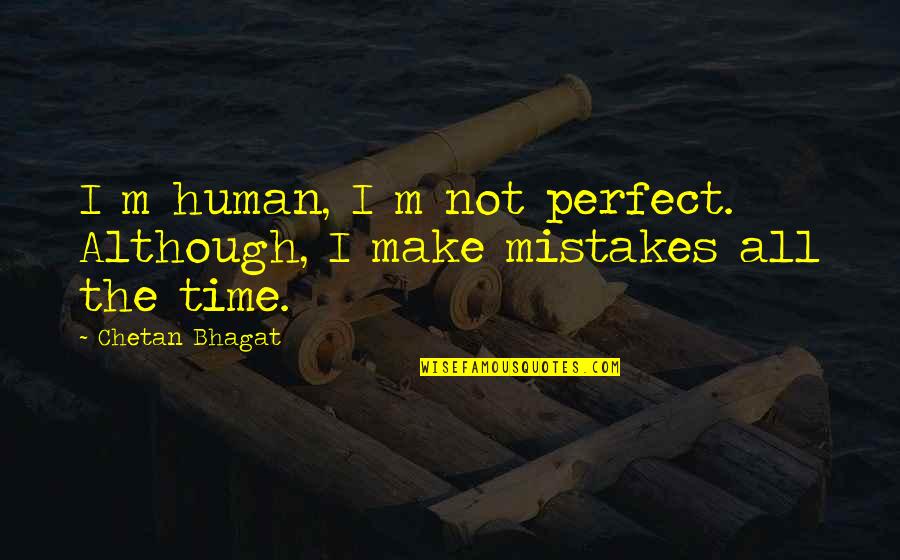 I m human, I m not perfect. Although, I make mistakes all the time.
—
Chetan Bhagat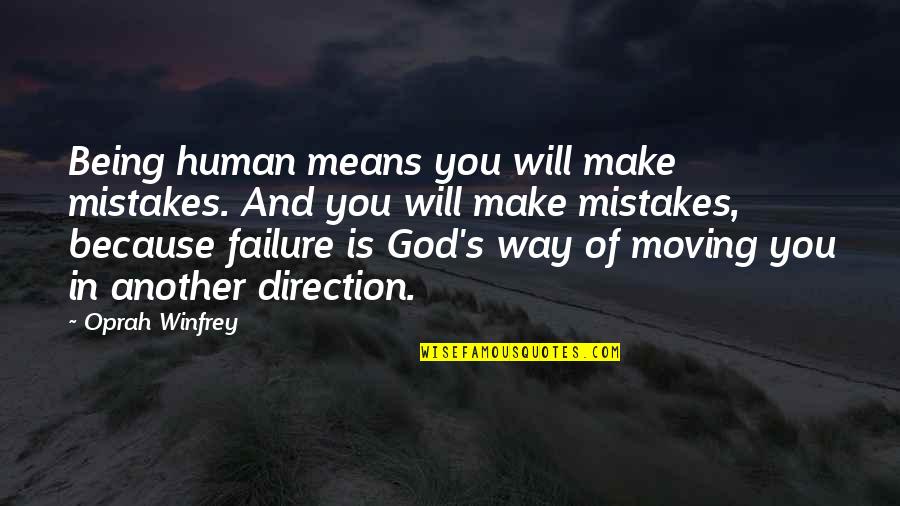 Being human means you will make mistakes. And you will make mistakes, because failure is God's way of moving you in another direction.
—
Oprah Winfrey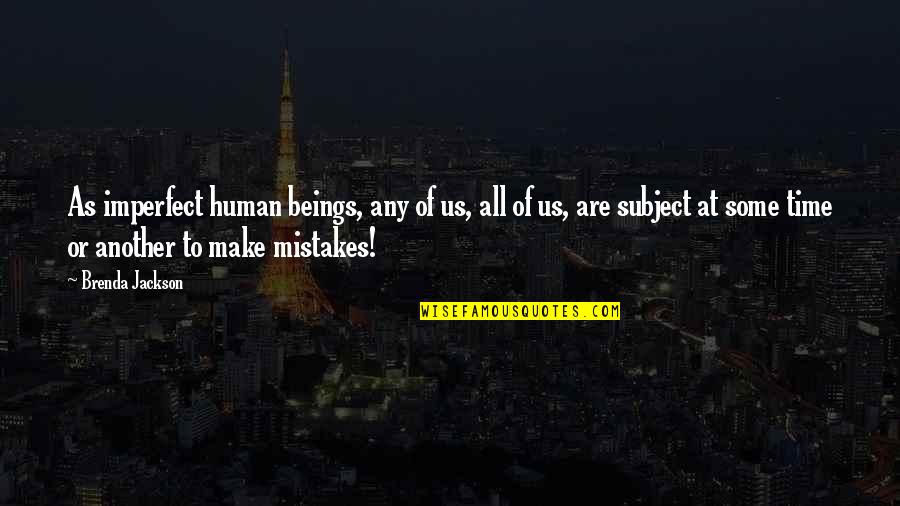 As imperfect human beings, any of us, all of us, are subject at some time or another to make mistakes!
—
Brenda Jackson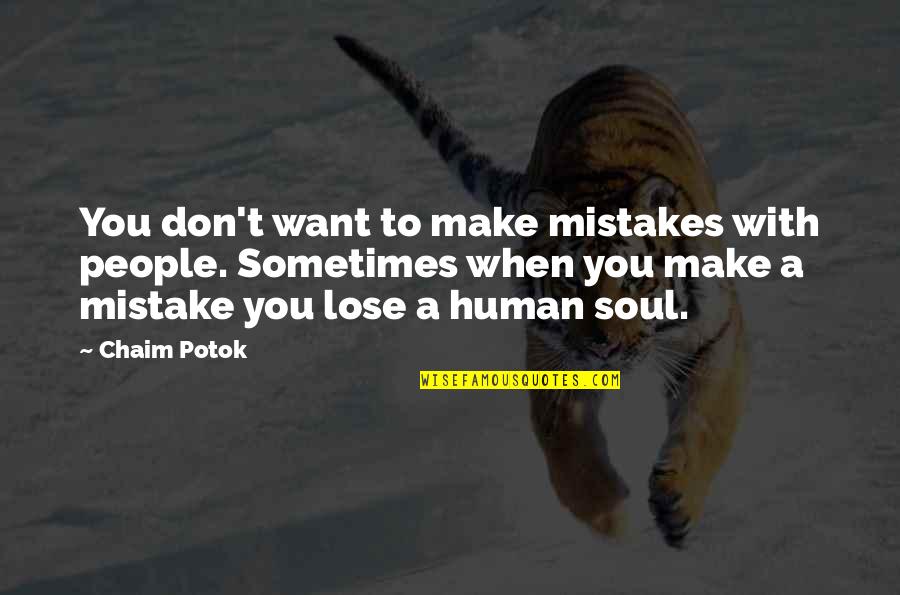 You don't want to make mistakes with people. Sometimes when you make a mistake you lose a human soul.
—
Chaim Potok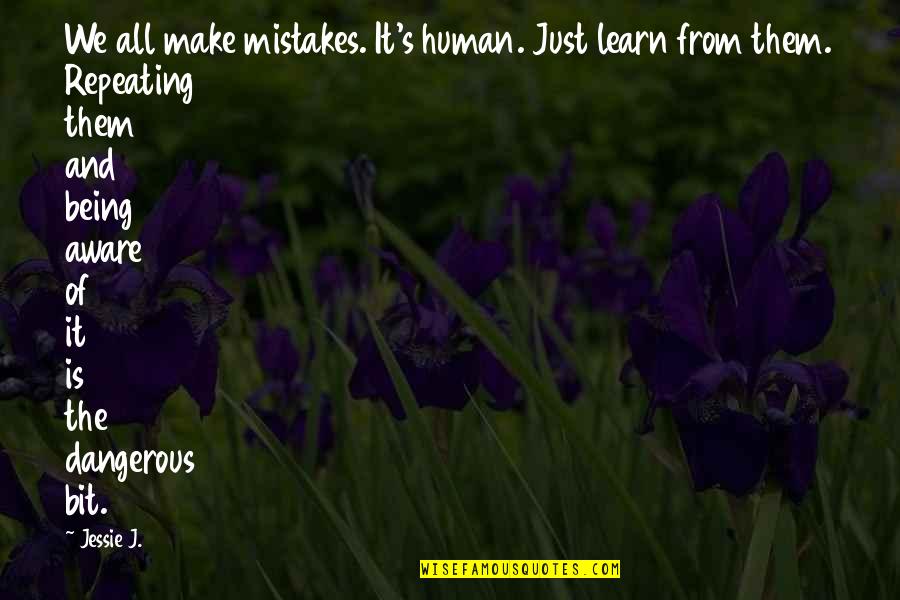 We all make mistakes. It's human. Just learn from them. Repeating them and being aware of it is the dangerous bit.
—
Jessie J.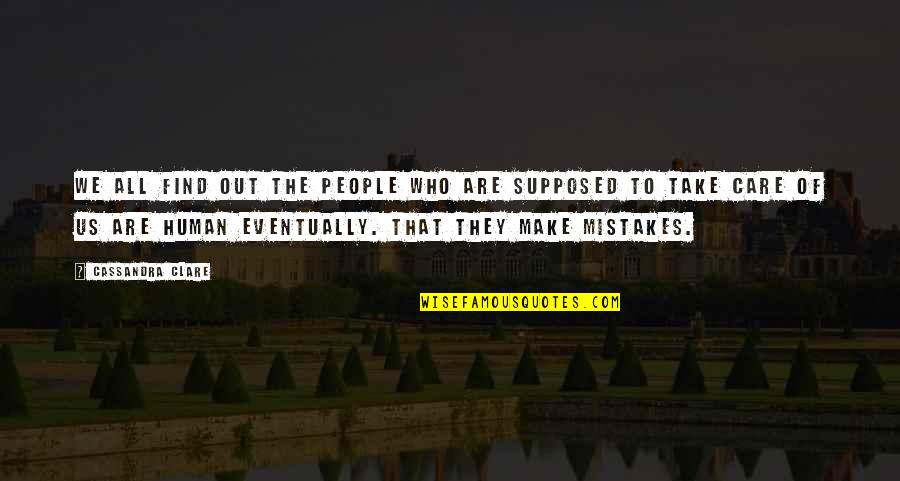 We all find out the people who are supposed to take care of us are human eventually. That they make mistakes.
—
Cassandra Clare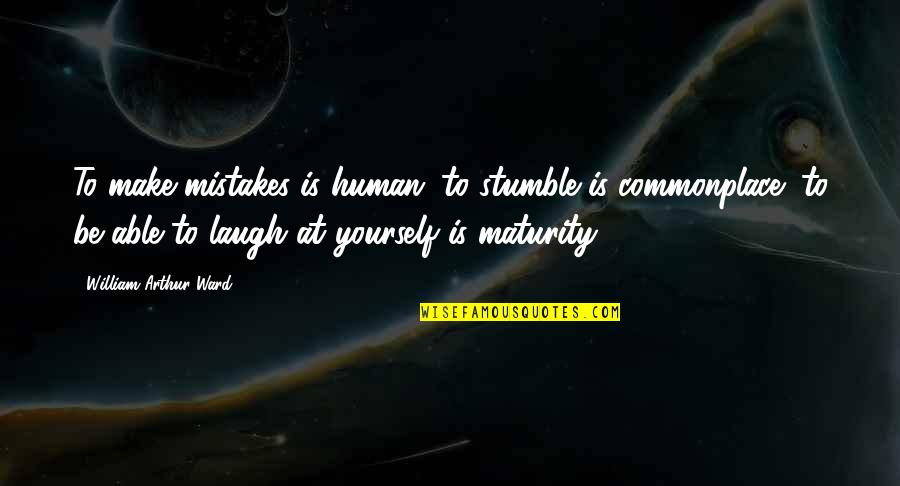 To make mistakes is human; to stumble is commonplace; to be able to laugh at yourself is maturity —
William Arthur Ward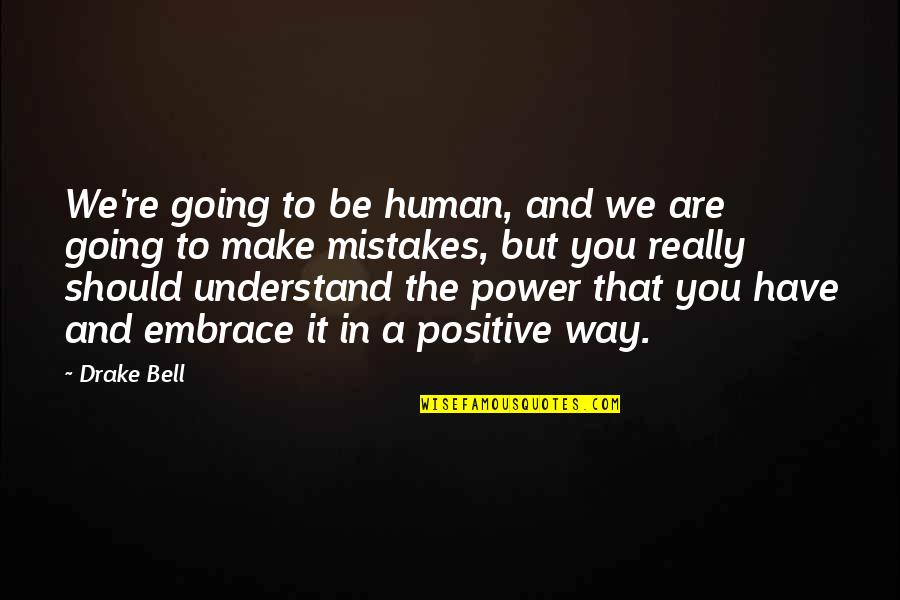 We're going to be human, and we are going to make mistakes, but you really should understand the power that you have and embrace it in a positive way. —
Drake Bell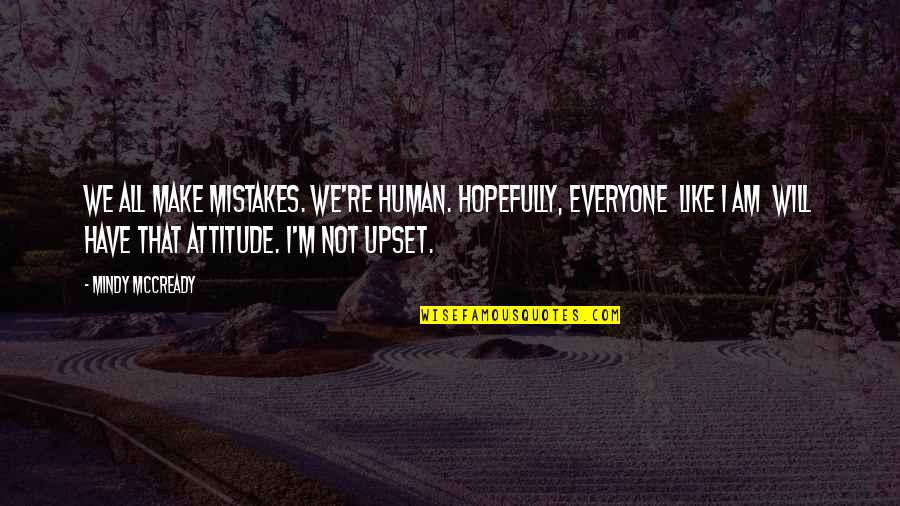 We all make mistakes. We're human. Hopefully, everyone
like I am
will have that attitude. I'm not upset. —
Mindy McCready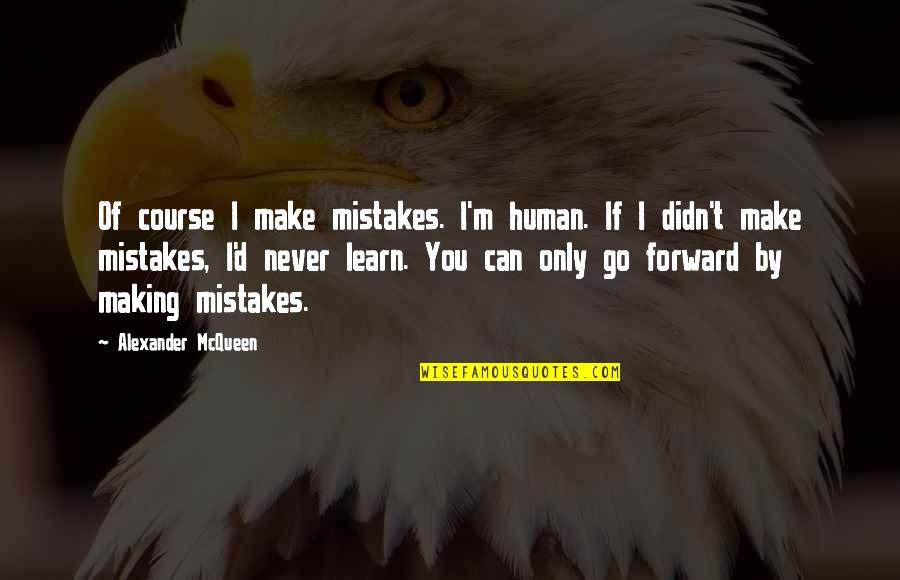 Of course I make mistakes. I'm human. If I didn't make mistakes, I'd never learn. You can only go forward by making mistakes. —
Alexander McQueen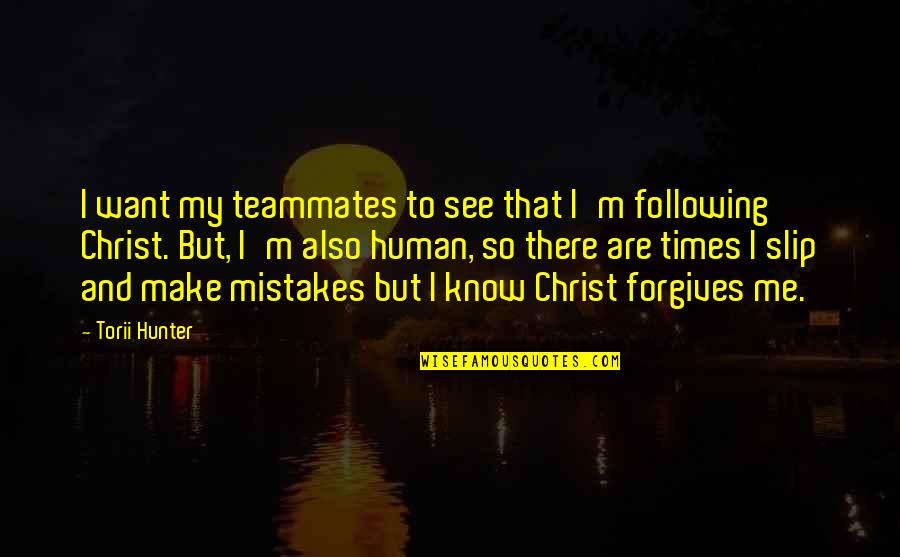 I want my teammates to see that I'm following Christ. But, I'm also human, so there are times I slip and make mistakes but I know Christ forgives me. —
Torii Hunter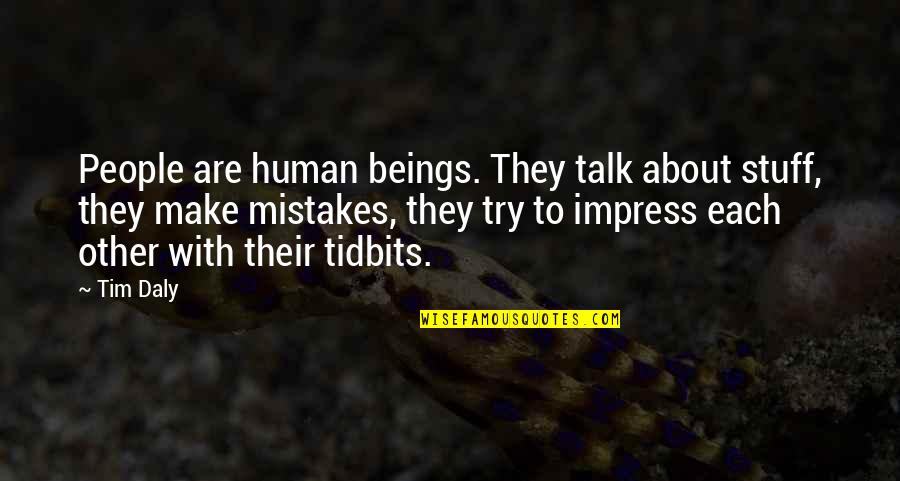 People are human beings. They talk about stuff, they make mistakes, they try to impress each other with their tidbits. —
Tim Daly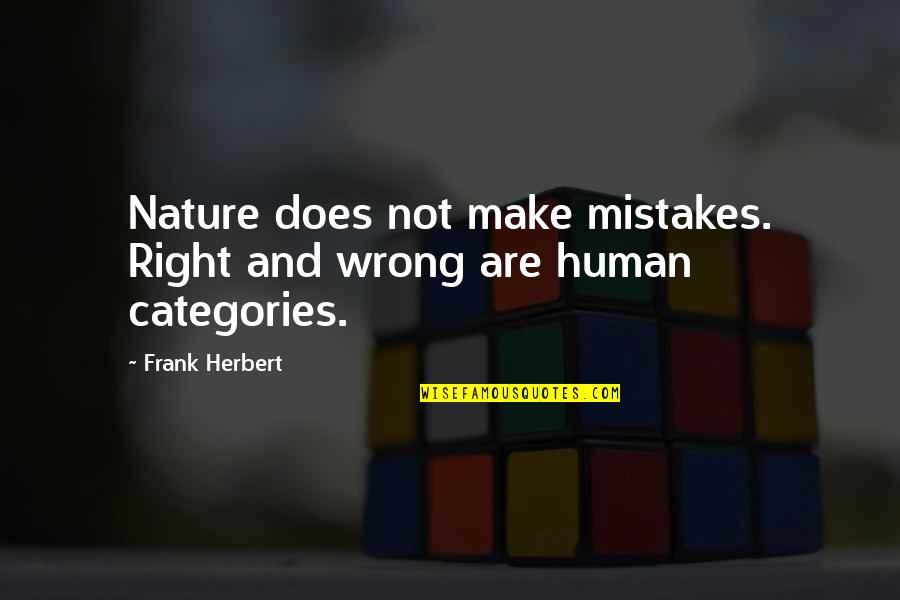 Nature does not make mistakes. Right and wrong are human categories. —
Frank Herbert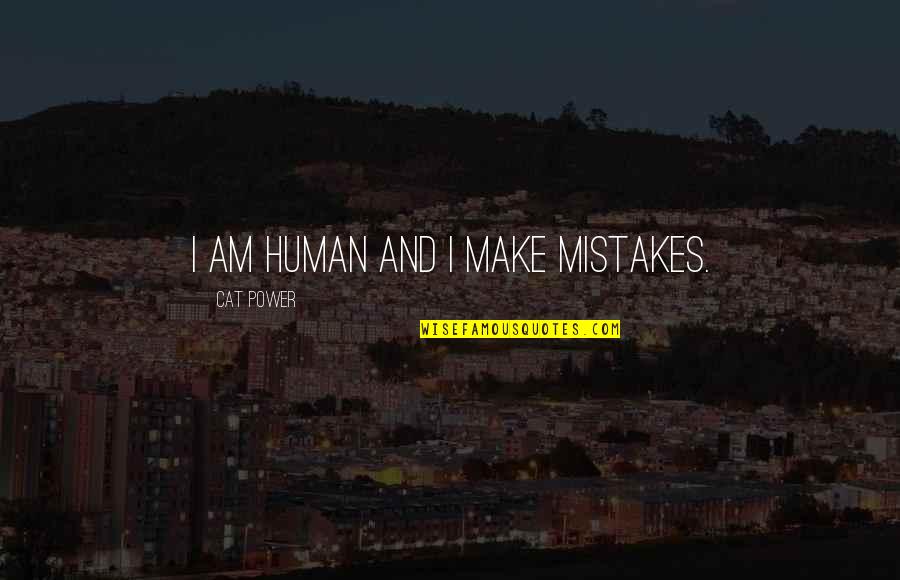 I am human and I make mistakes. —
Cat Power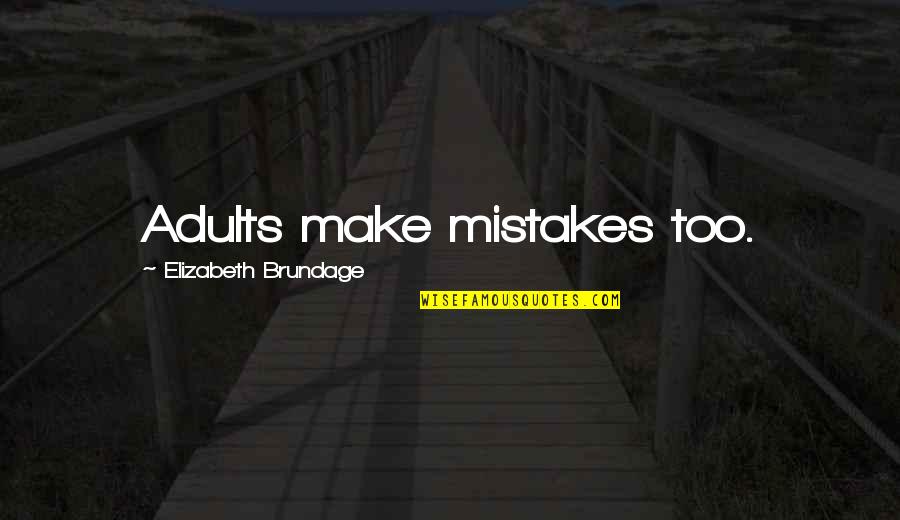 Adults make mistakes too. —
Elizabeth Brundage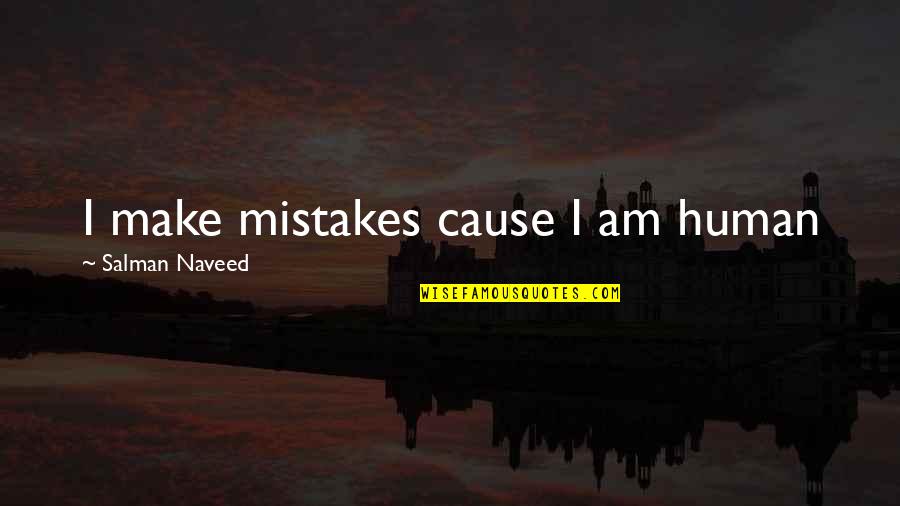 I make mistakes cause I am human —
Salman Naveed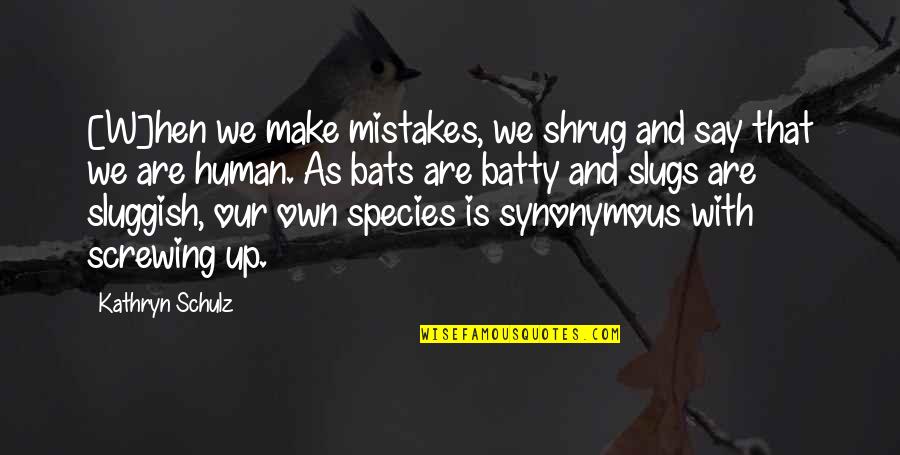 [W]hen we make mistakes, we shrug and say that we are human. As bats are batty and slugs are sluggish, our own species is synonymous with screwing up. —
Kathryn Schulz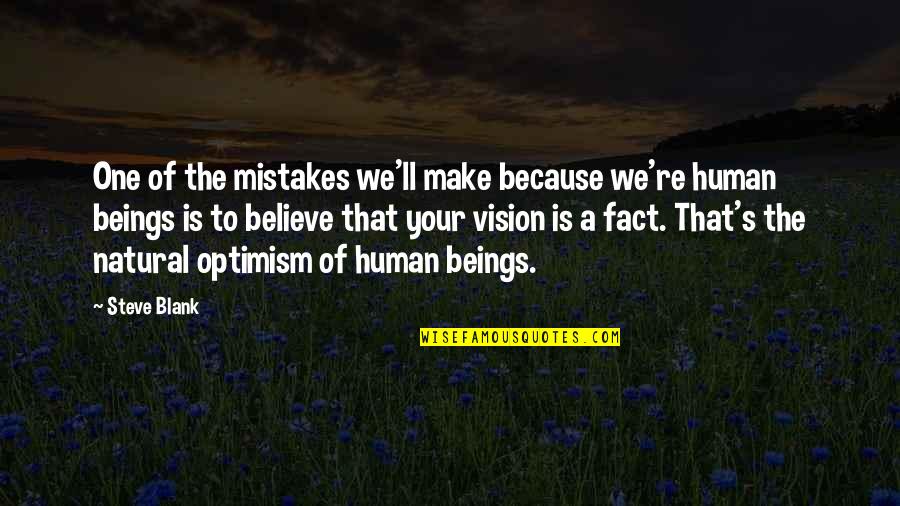 One of the mistakes we'll make because we're human beings is to believe that your vision is a fact. That's the natural optimism of human beings. —
Steve Blank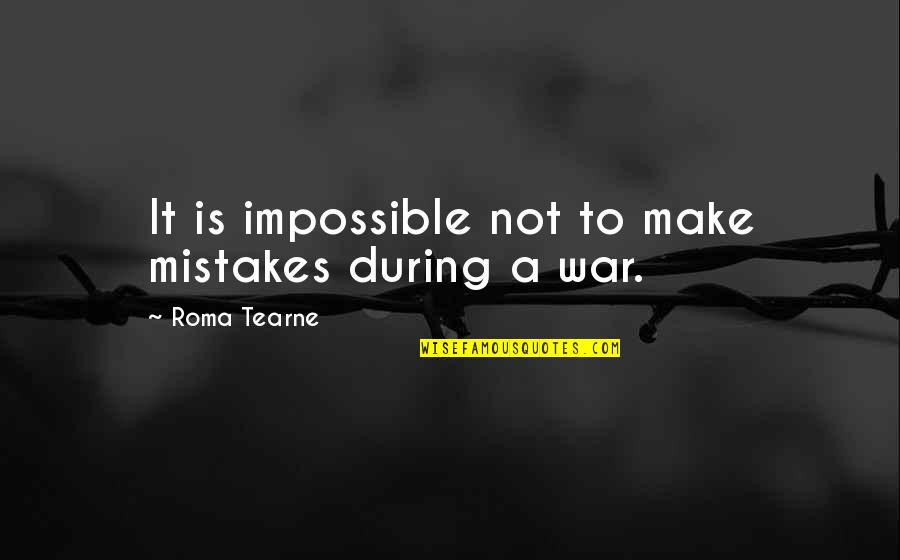 It is impossible not to make mistakes during a war. —
Roma Tearne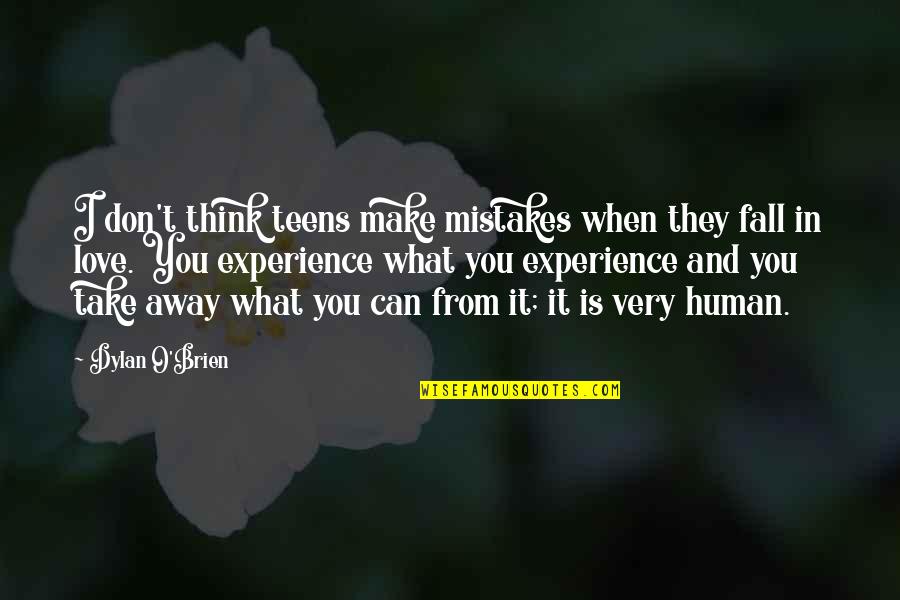 I don't think teens make mistakes when they fall in love. You experience what you experience and you take away what you can from it; it is very human. —
Dylan O'Brien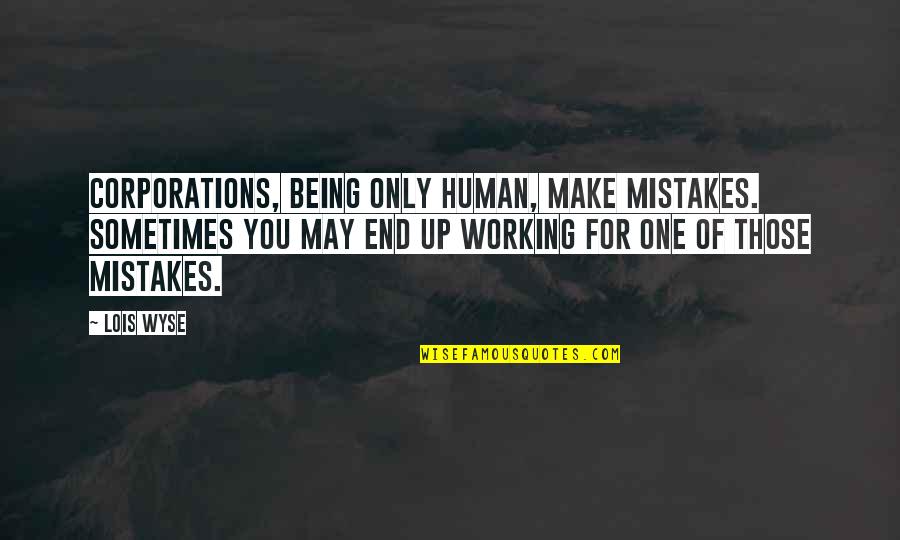 Corporations, being only human, make mistakes. Sometimes you may end up working for one of those mistakes. —
Lois Wyse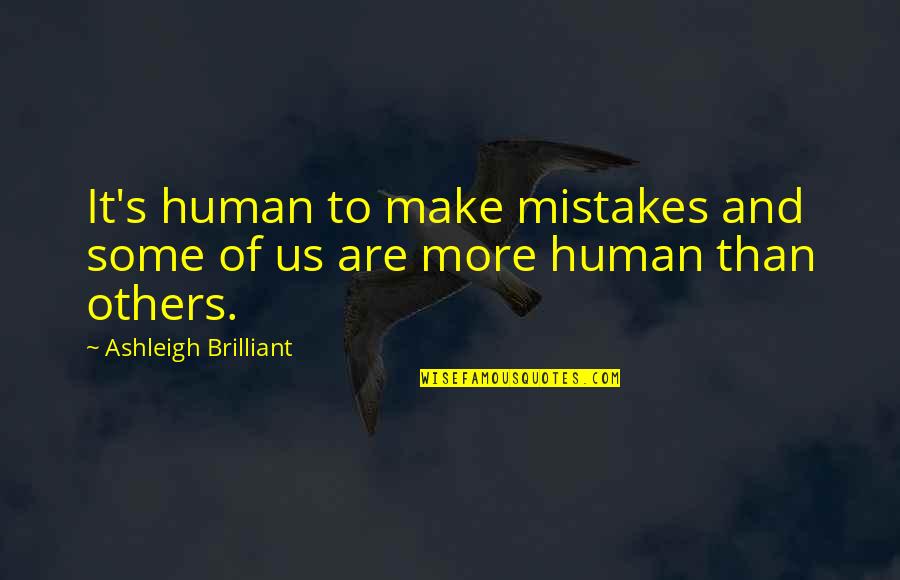 It's human to make mistakes and some of us are more human than others. —
Ashleigh Brilliant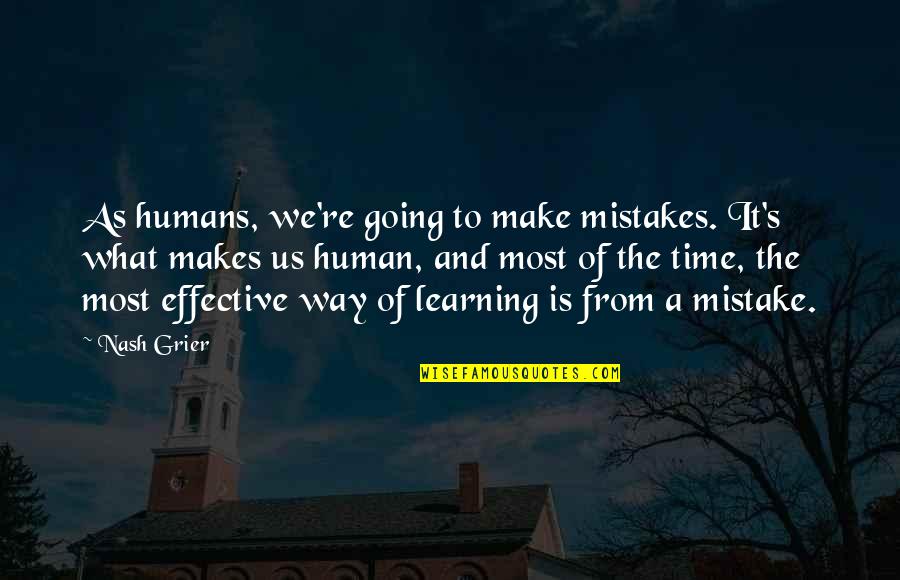 As humans, we're going to make mistakes. It's what makes us human, and most of the time, the most effective way of learning is from a mistake. —
Nash Grier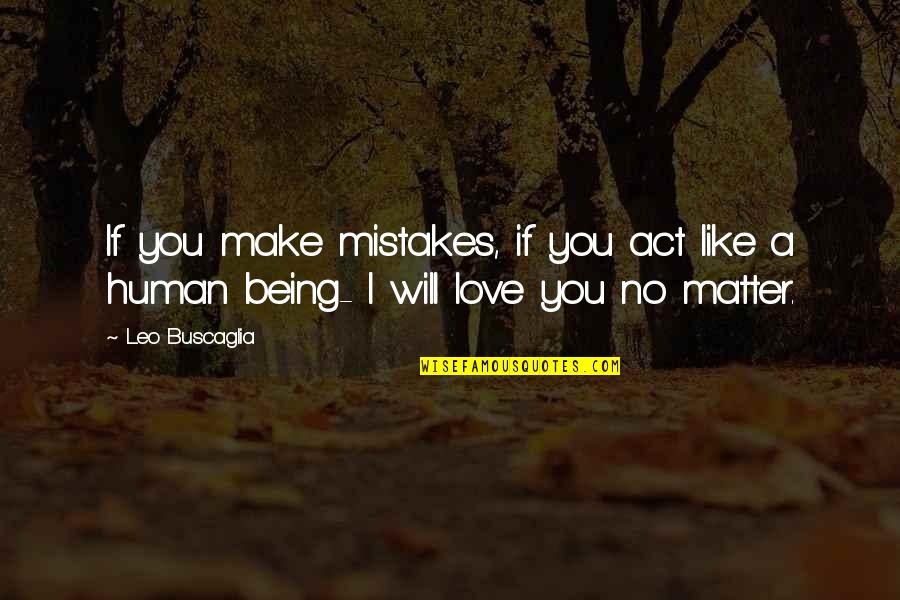 If you make mistakes, if you act like a human being- I will love you no matter. —
Leo Buscaglia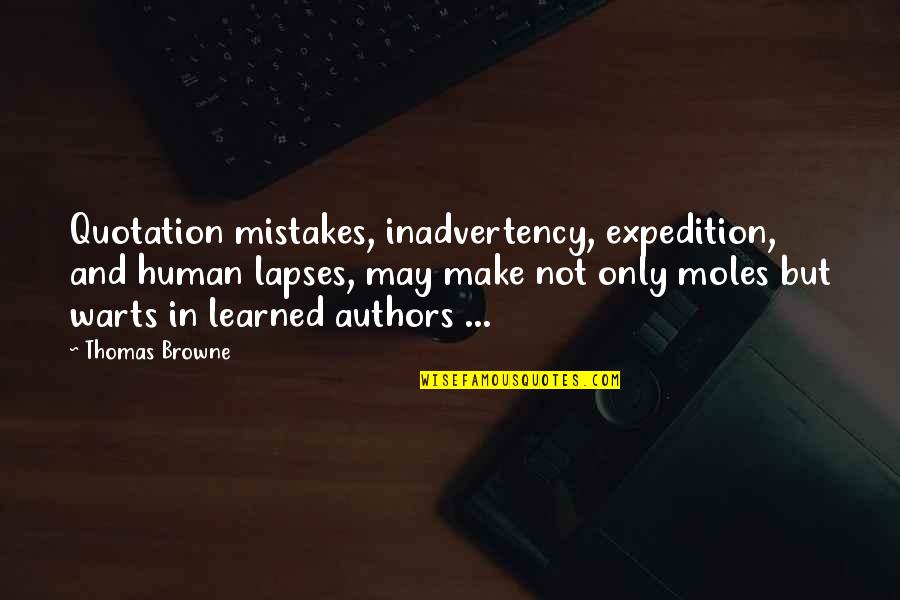 Quotation mistakes, inadvertency, expedition, and human lapses, may make not only moles but warts in learned authors ... —
Thomas Browne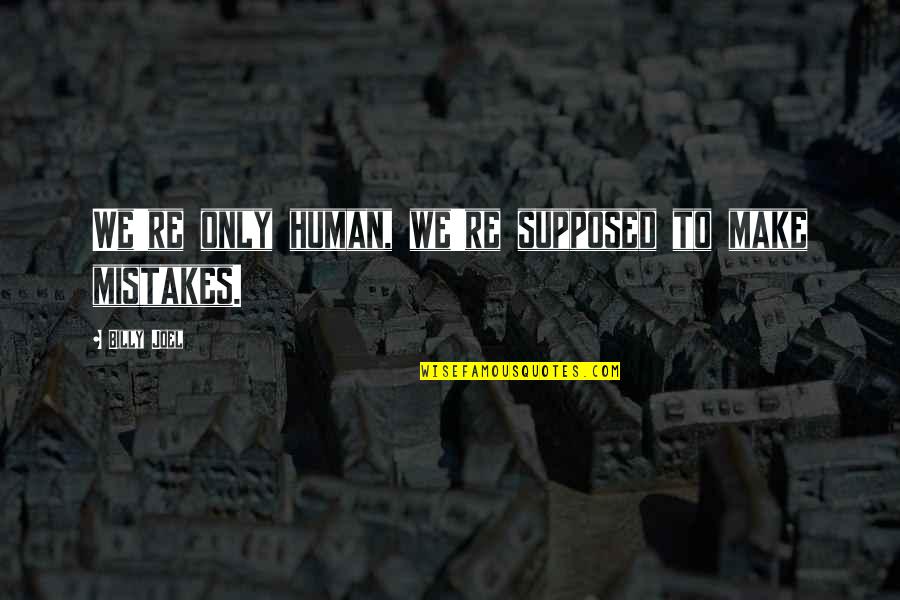 We're only human, we're supposed to make mistakes. —
Billy Joel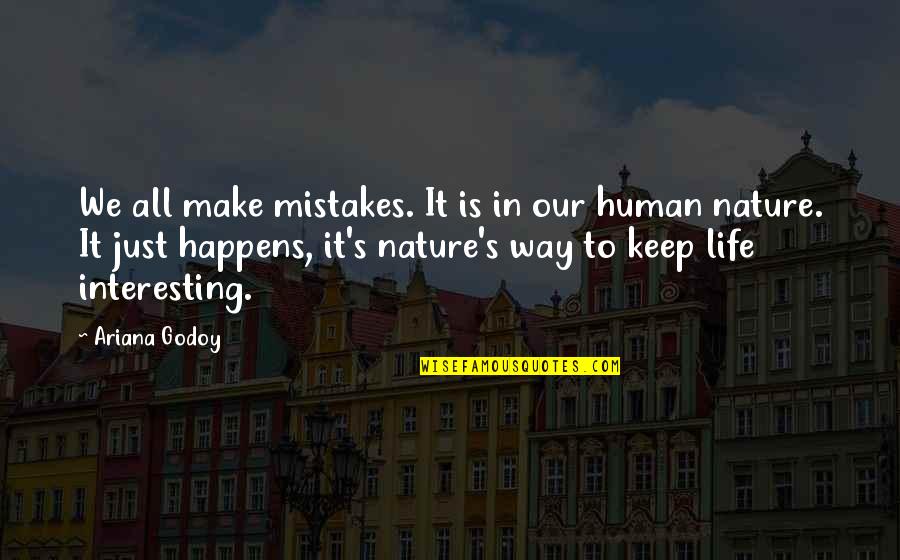 We all make mistakes. It is in our human nature. It just happens, it's nature's way to keep life interesting. —
Ariana Godoy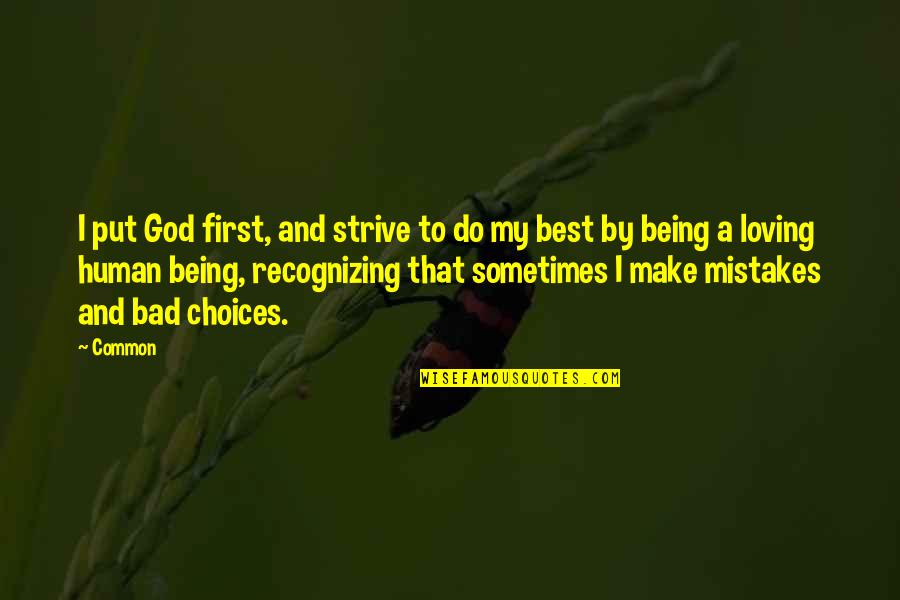 I put God first, and strive to do my best by being a loving human being, recognizing that sometimes I make mistakes and bad choices. —
Common