I Am Grateful To Have You Quotes
Collection of top 30 famous quotes about I Am Grateful To Have You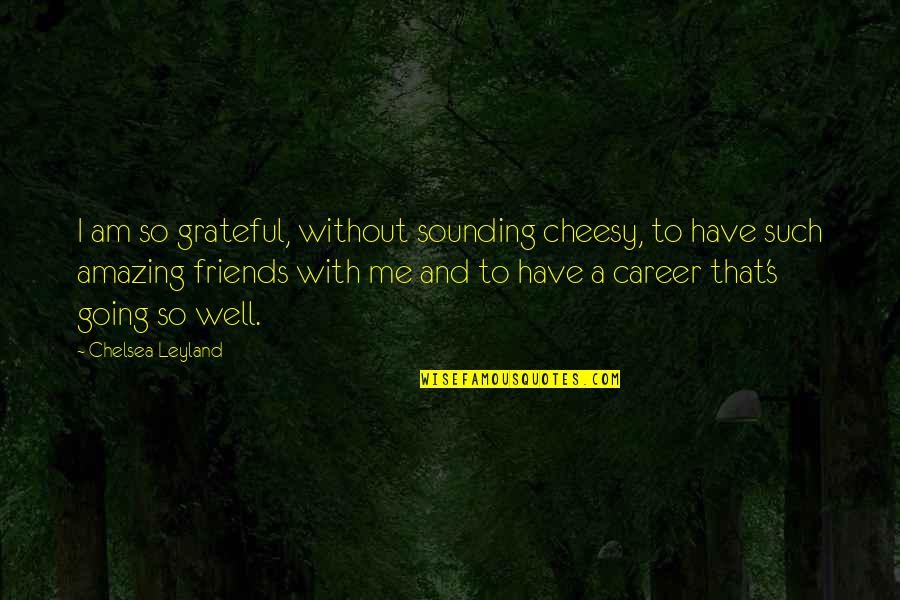 I am so grateful, without sounding cheesy, to have such amazing friends with me and to have a career that's going so well.
—
Chelsea Leyland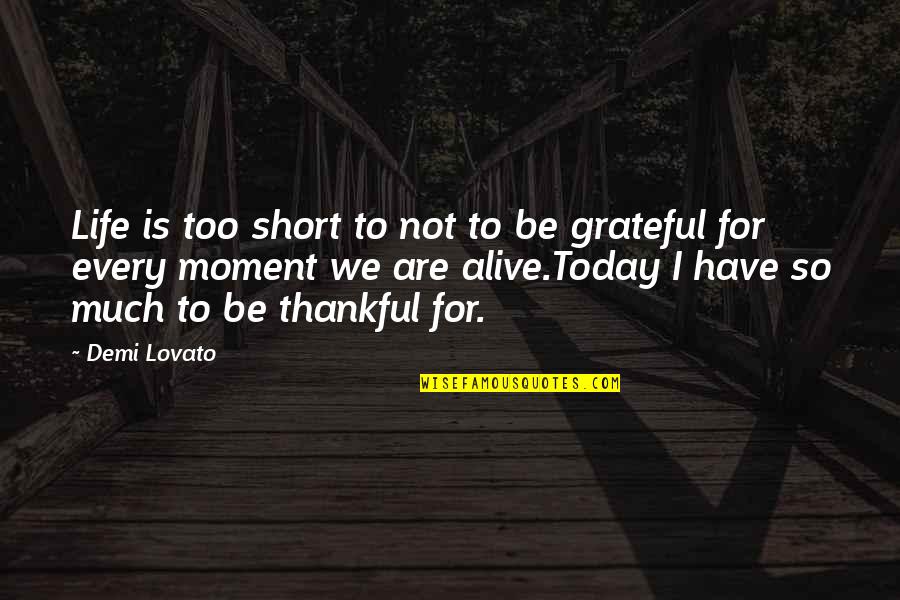 Life is too short to not to be grateful for every moment we are alive.Today I have so much to be thankful for.
—
Demi Lovato
me. I don't want to have to feel grateful all the time.
—
Jacqueline Wilson
If I have learned anything in my long life it is to be grateful for every occasion when I followed my sympathies and avoided my antipathies.
—
Pearl S. Buck
When they give you things, ask yourself why. When you're grateful to them for giving you the things you should have anyway, ask yourself why.
—
Jeff VanderMeer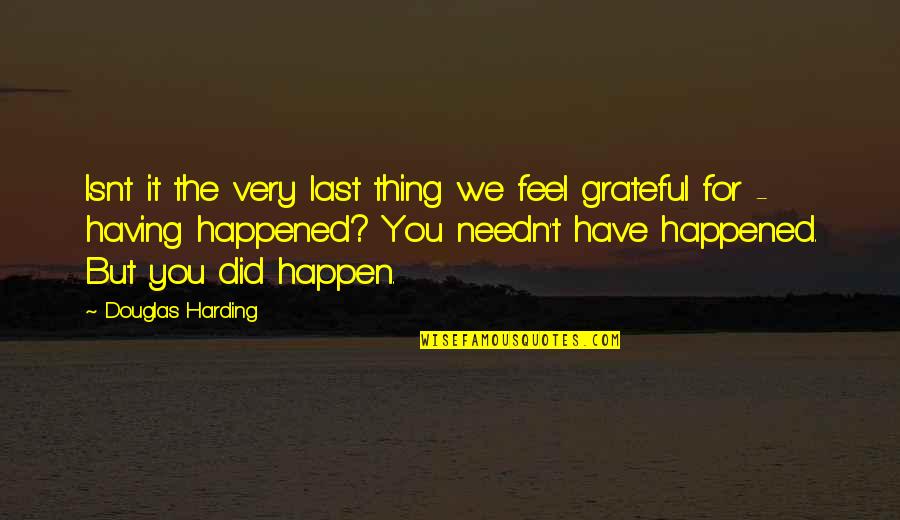 Isnt it the very last thing we feel grateful for - having happened? You needn't have happened. But you did happen.
—
Douglas Harding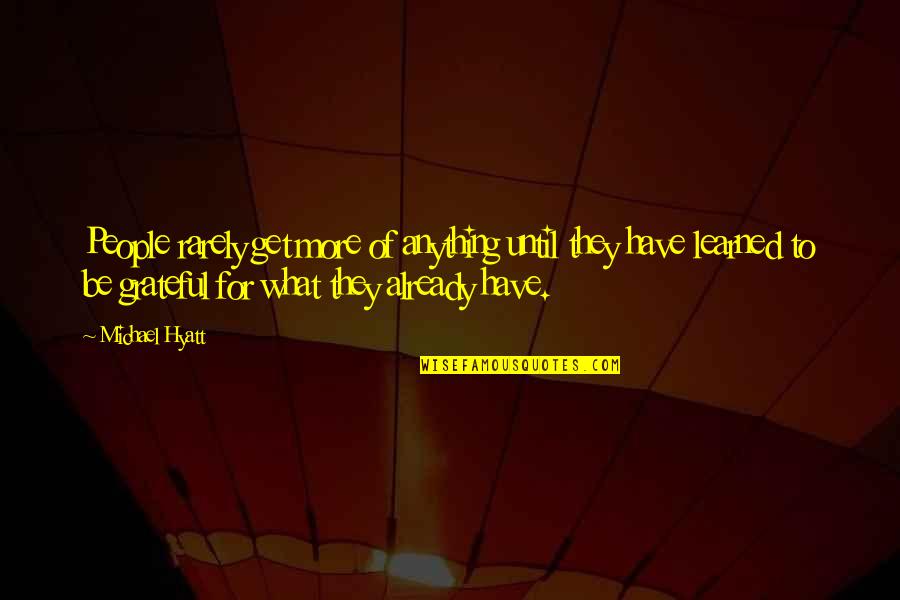 People rarely get more of anything until they have learned to be grateful for what they already have. —
Michael Hyatt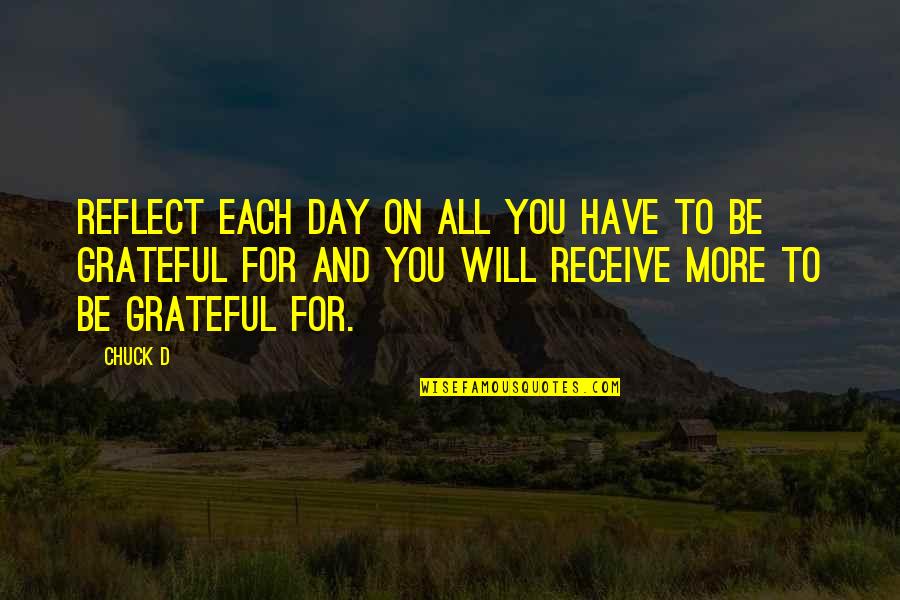 Reflect each day on all you have to be grateful for and you will receive more to be grateful for. —
Chuck D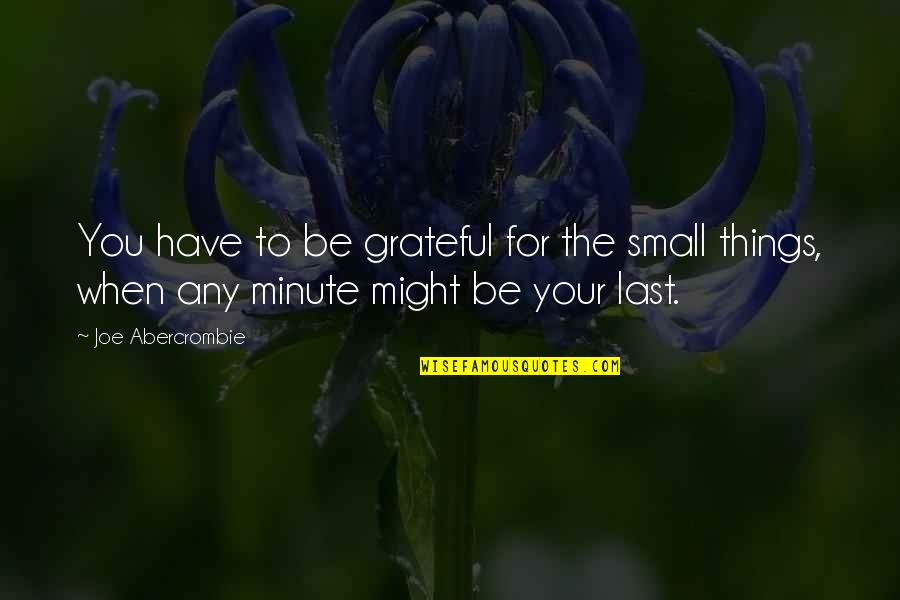 You have to be grateful for the small things, when any minute might be your last. —
Joe Abercrombie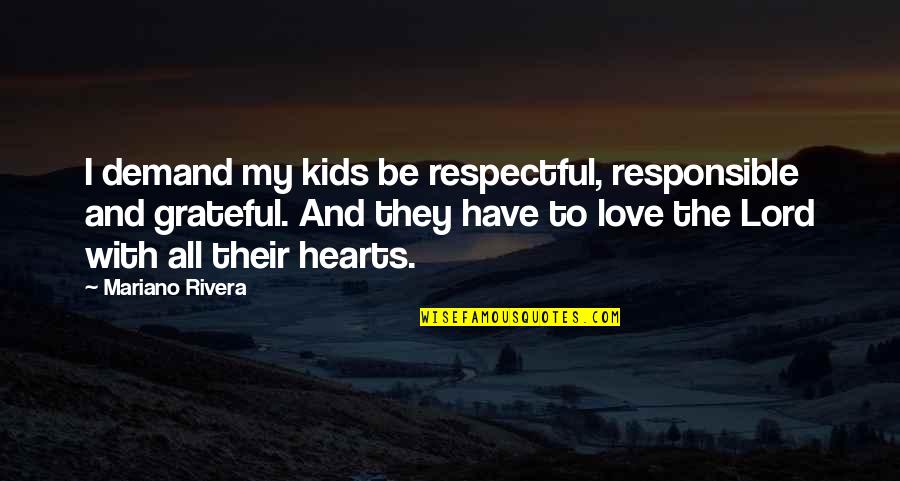 I demand my kids be respectful, responsible and grateful. And they have to love the Lord with all their hearts. —
Mariano Rivera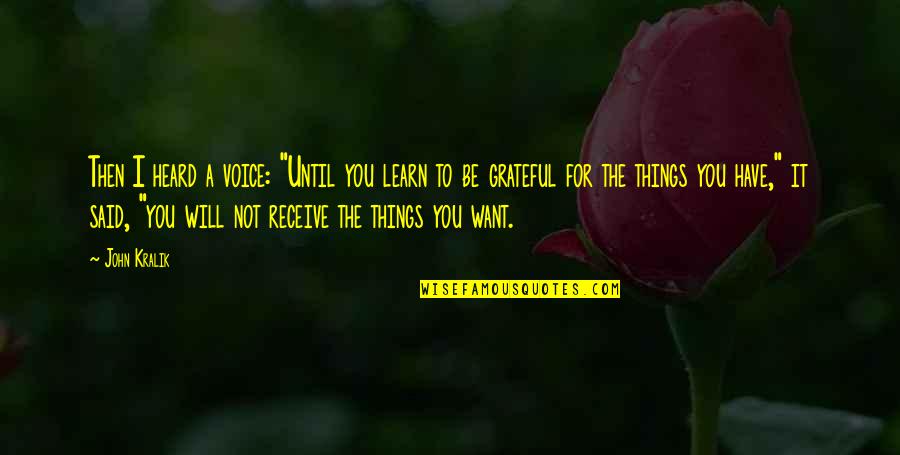 Then I heard a voice: "Until you learn to be grateful for the things you have," it said, "you will not receive the things you want. —
John Kralik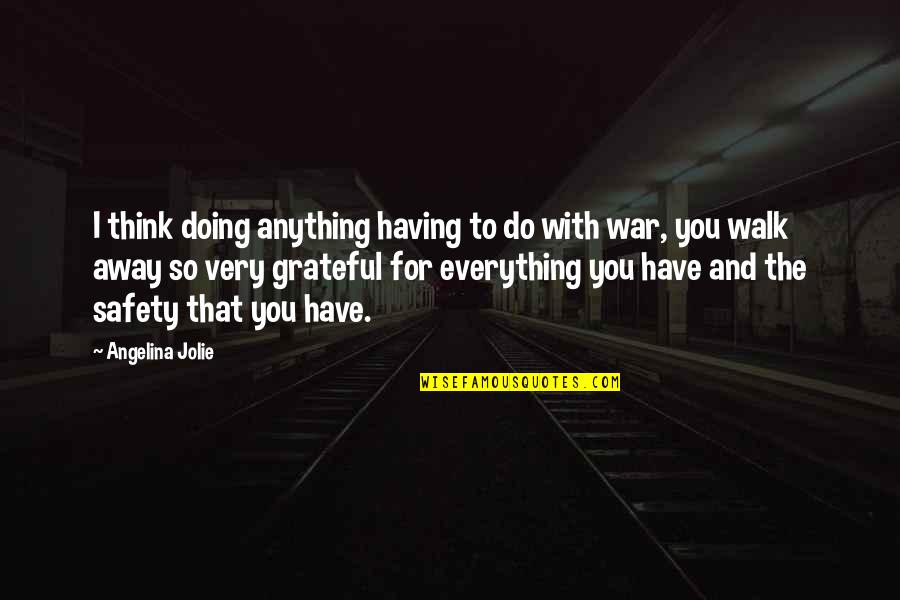 I think doing anything having to do with war, you walk away so very grateful for everything you have and the safety that you have. —
Angelina Jolie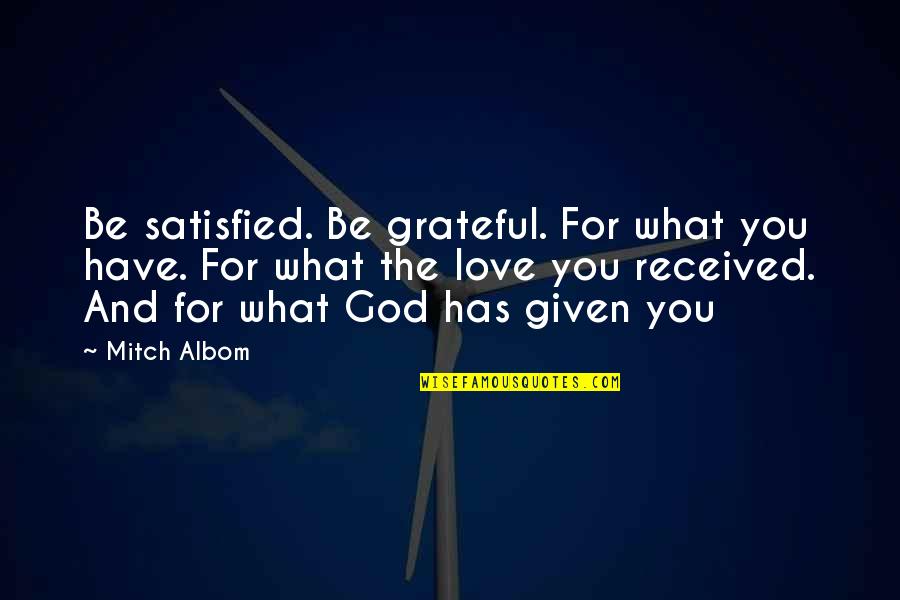 Be satisfied. Be grateful. For what you have. For what the love you received. And for what God has given you —
Mitch Albom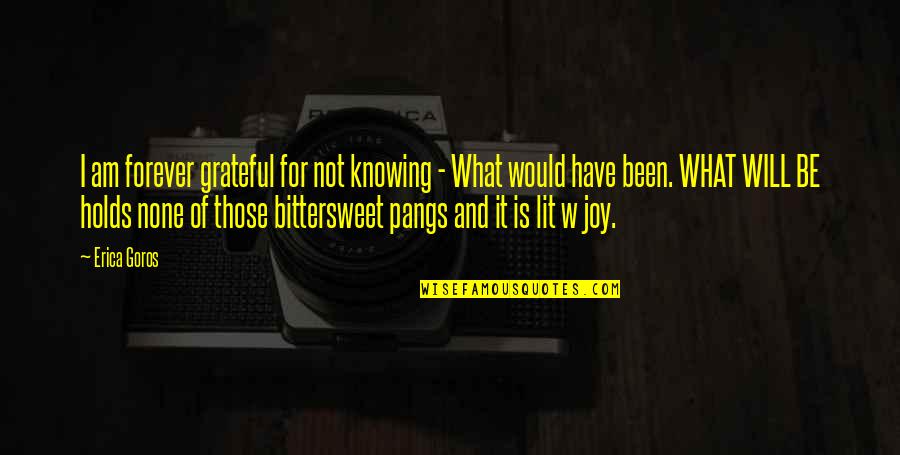 I am forever grateful for not knowing - What would have been. WHAT WILL BE holds none of those bittersweet pangs and it is lit w joy. —
Erica Goros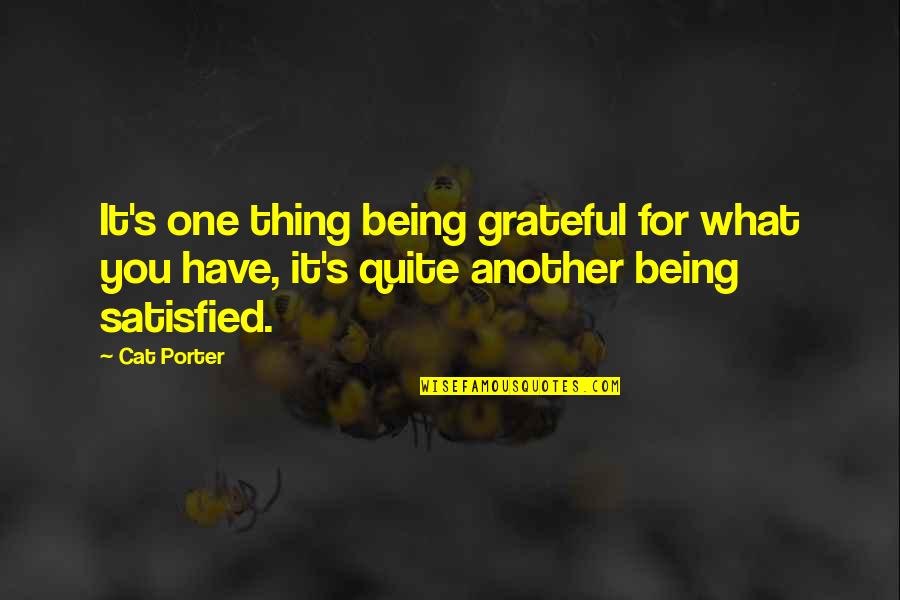 It's one thing being grateful for what you have, it's quite another being satisfied. —
Cat Porter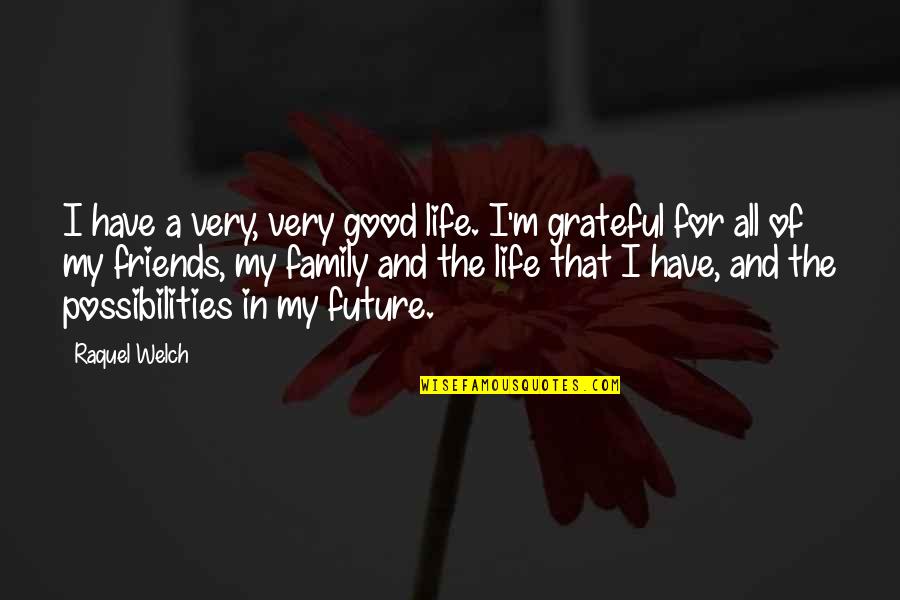 I have a very, very good life. I'm grateful for all of my friends, my family and the life that I have, and the possibilities in my future. —
Raquel Welch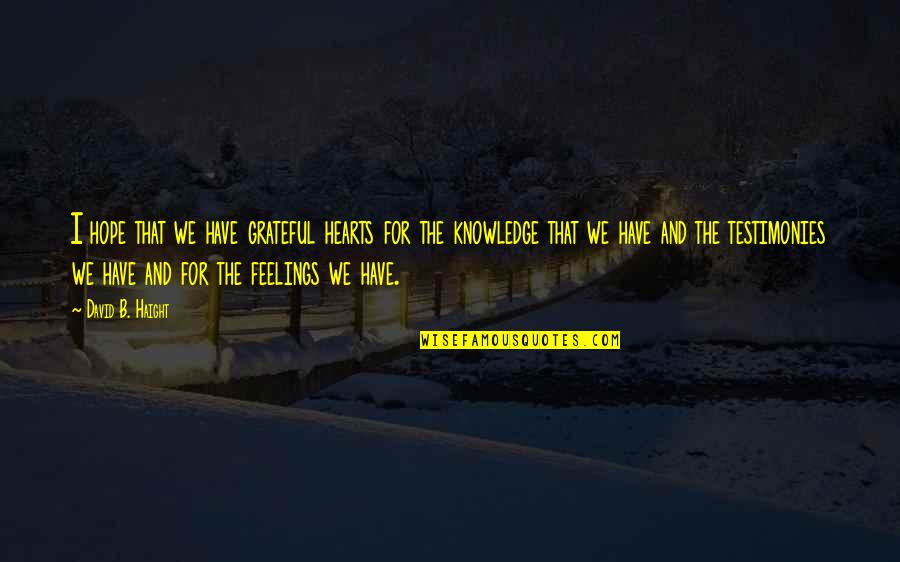 I hope that we have grateful hearts for the knowledge that we have and the testimonies we have and for the feelings we have. —
David B. Haight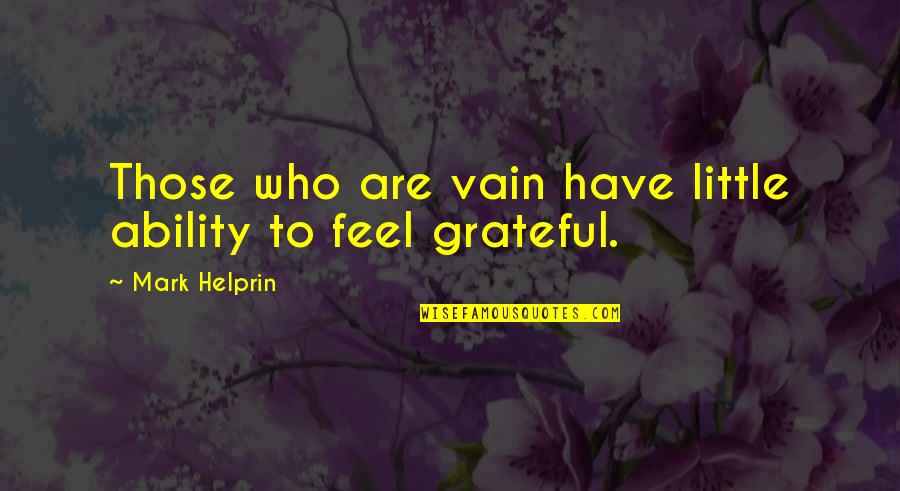 Those who are vain have little ability to feel grateful. —
Mark Helprin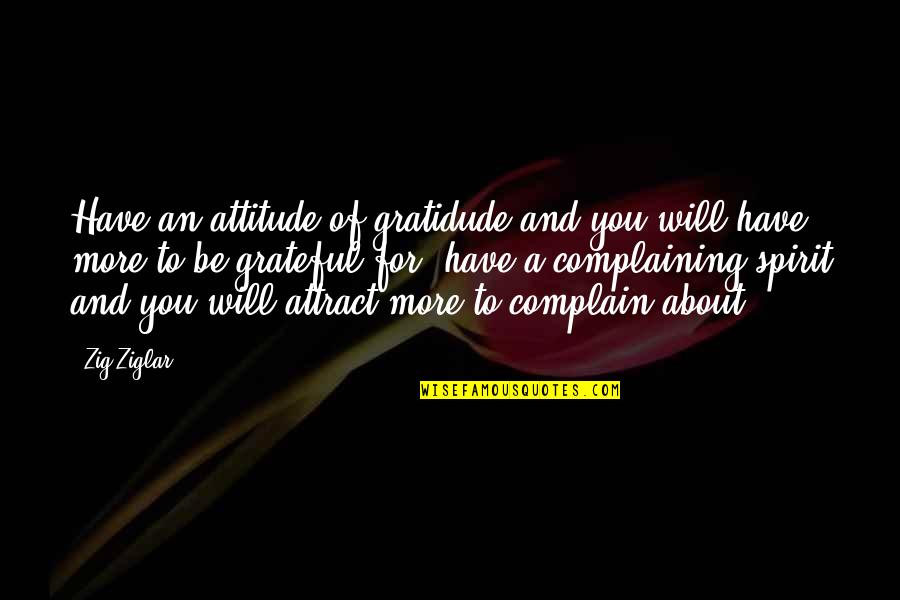 Have an attitude of gratidude and you will have more to be grateful for; have a complaining spirit and you will attract more to complain about. —
Zig Ziglar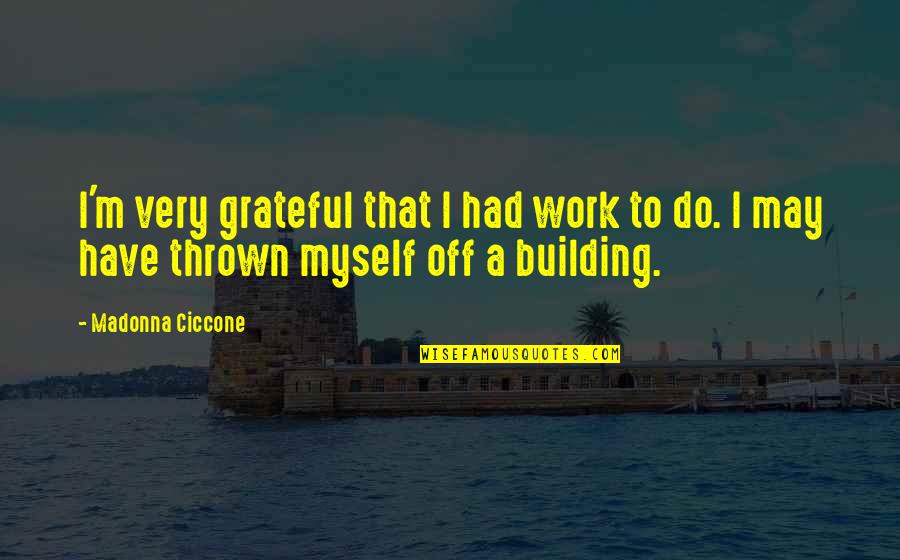 I'm very grateful that I had work to do. I may have thrown myself off a building. —
Madonna Ciccone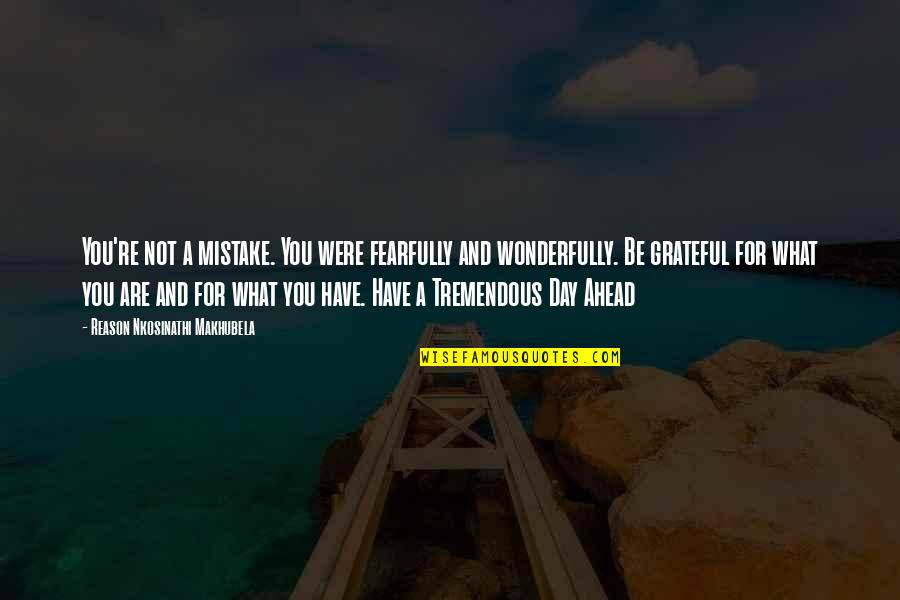 You're not a mistake. You were fearfully and wonderfully. Be grateful for what you are and for what you have. Have a Tremendous Day Ahead<3<3 —
Reason Nkosinathi Makhubela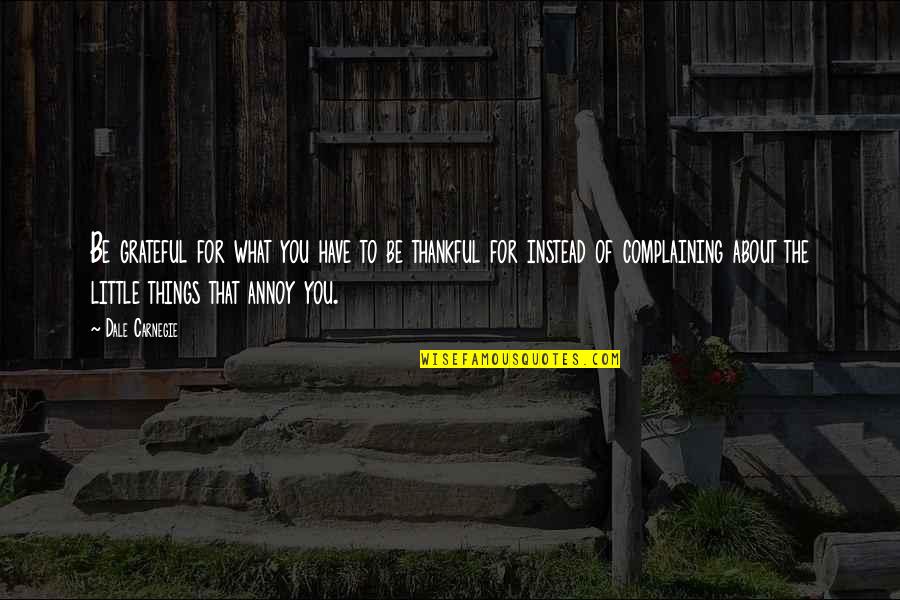 Be grateful for what you have to be thankful for instead of complaining about the little things that annoy you. —
Dale Carnegie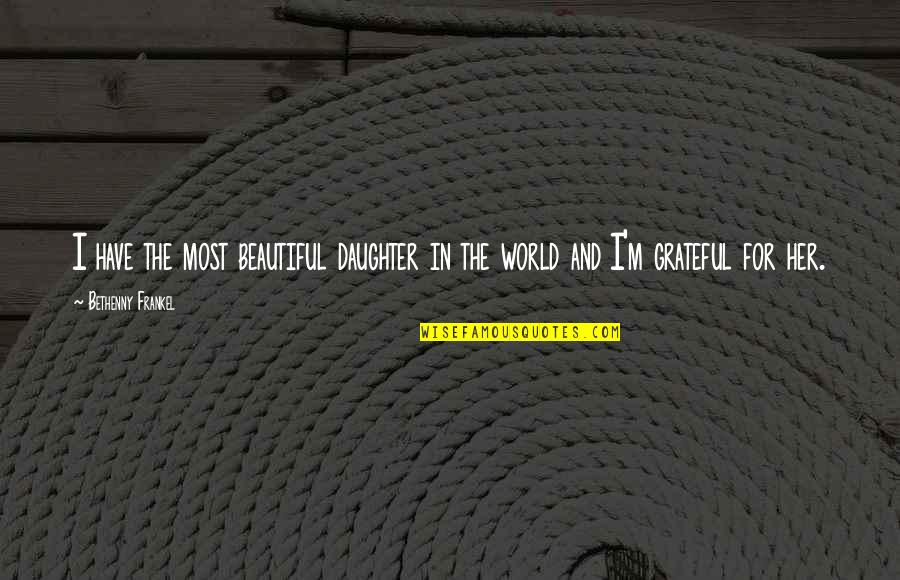 I have the most beautiful daughter in the world and I'm grateful for her. —
Bethenny Frankel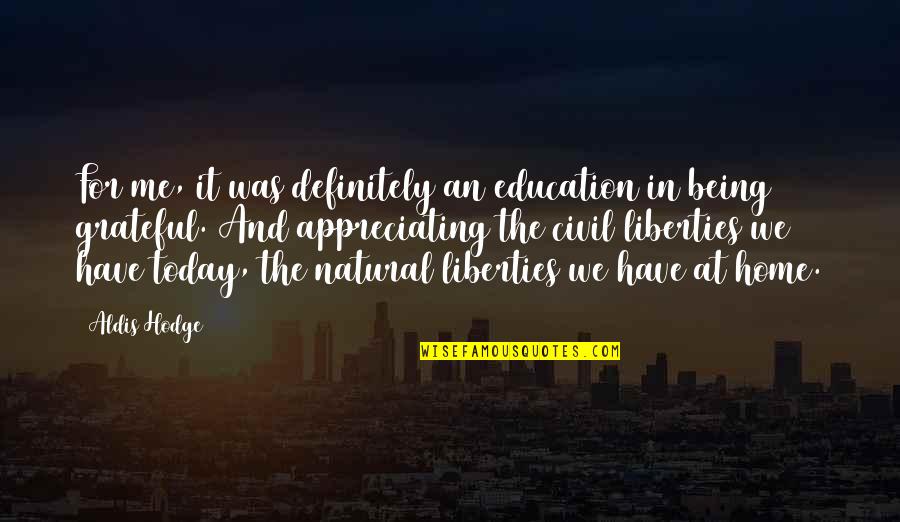 For me, it was definitely an education in being grateful. And appreciating the civil liberties we have today, the natural liberties we have at home. —
Aldis Hodge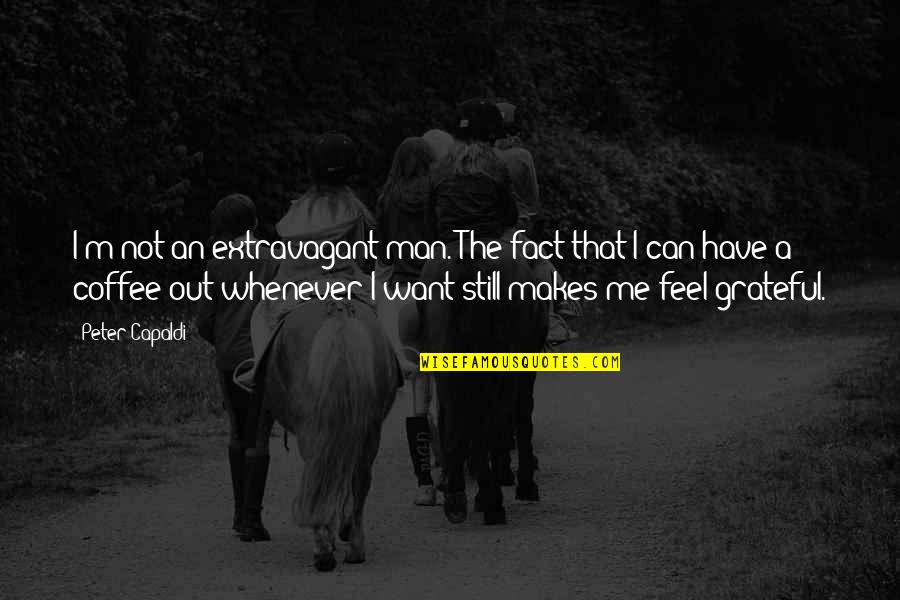 I'm not an extravagant man. The fact that I can have a coffee out whenever I want still makes me feel grateful. —
Peter Capaldi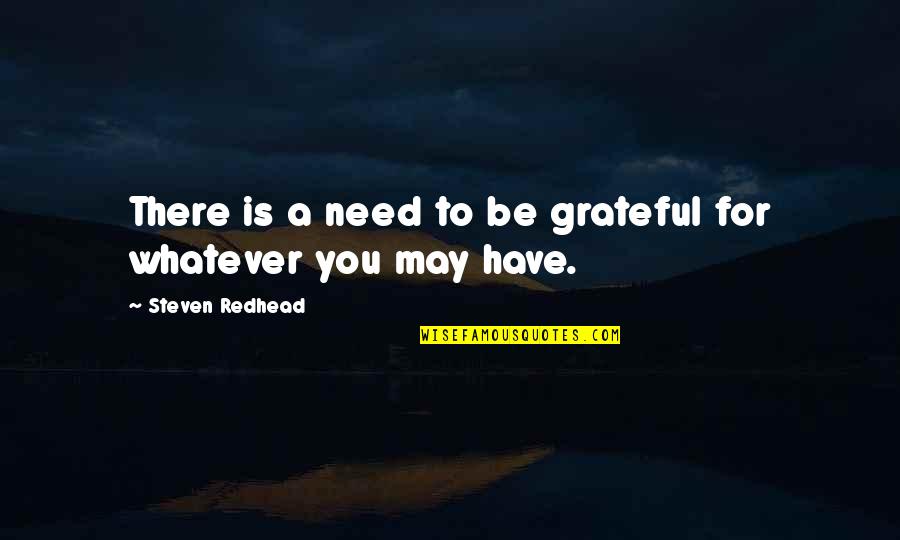 There is a need to be grateful for whatever you may have. —
Steven Redhead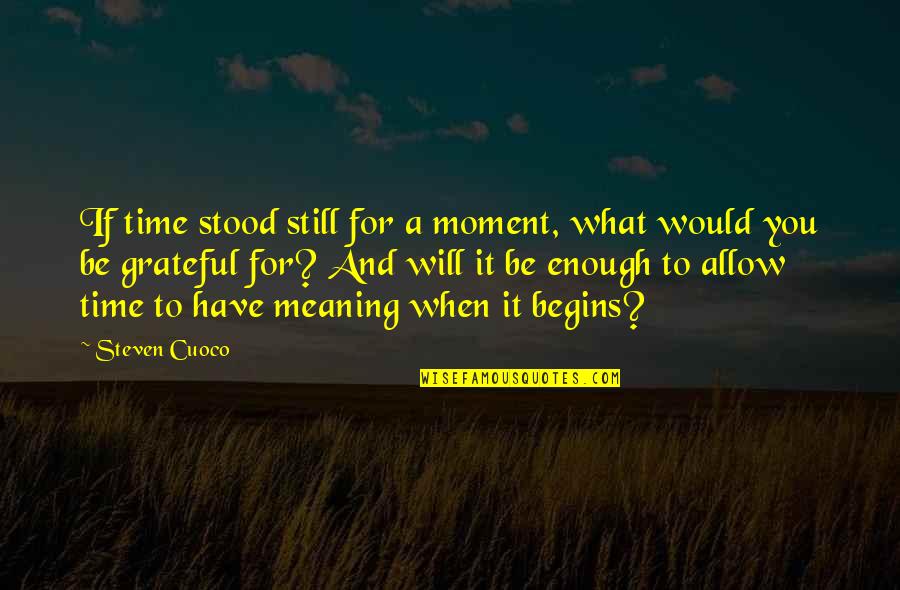 If time stood still for a moment, what would you be grateful for? And will it be enough to allow time to have meaning when it begins? —
Steven Cuoco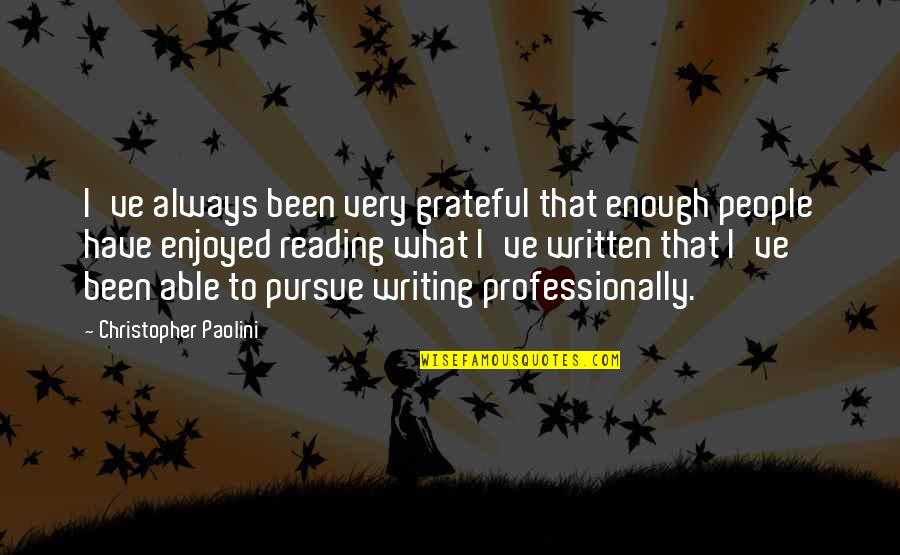 I've always been very grateful that enough people have enjoyed reading what I've written that I've been able to pursue writing professionally. —
Christopher Paolini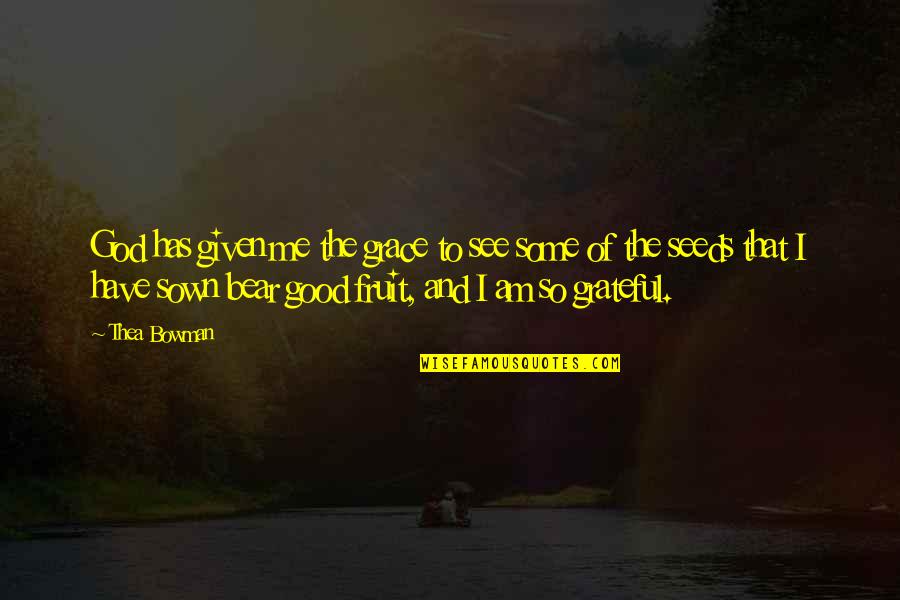 God has given me the grace to see some of the seeds that I have sown bear good fruit, and I am so grateful. —
Thea Bowman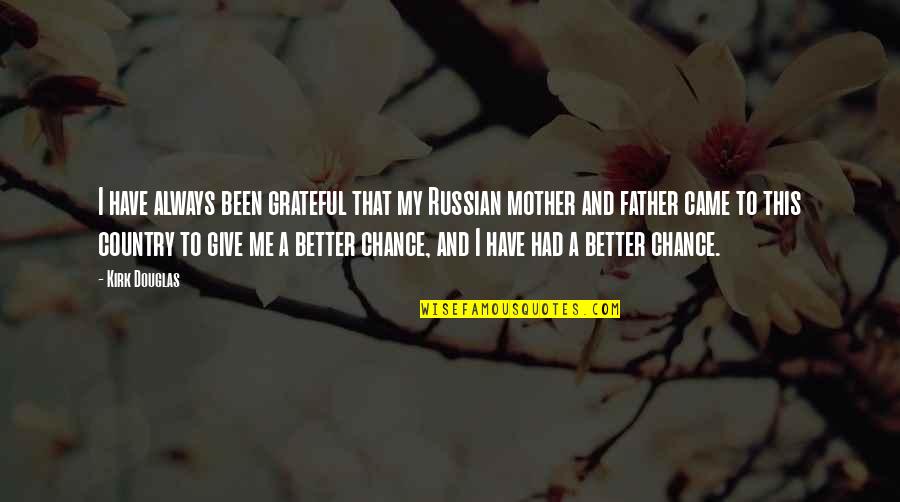 I have always been grateful that my Russian mother and father came to this country to give me a better chance, and I have had a better chance. —
Kirk Douglas