Humans As Robots Quotes
Collection of top 13 famous quotes about Humans As Robots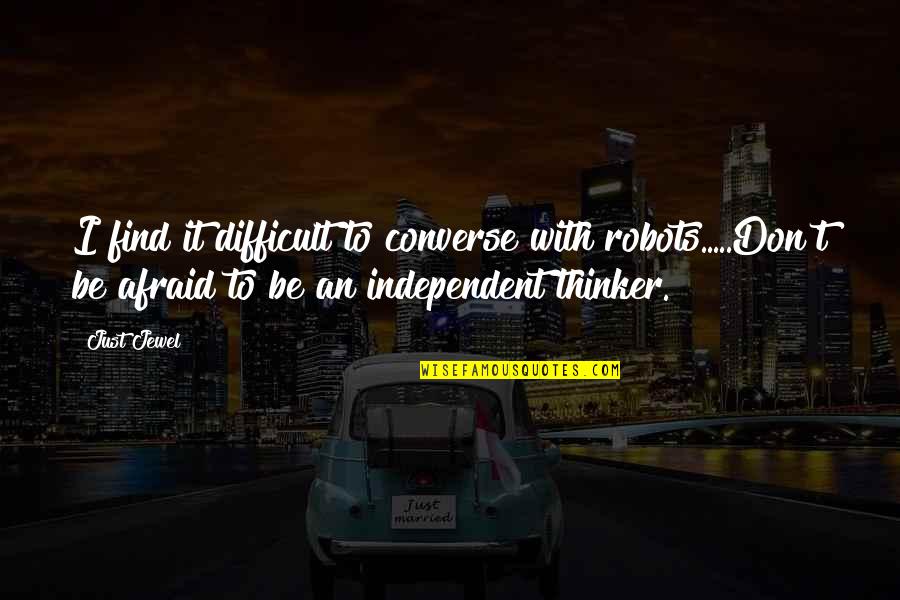 I find it difficult to converse with robots.....Don't be afraid to be an independent thinker.
—
Just Jewel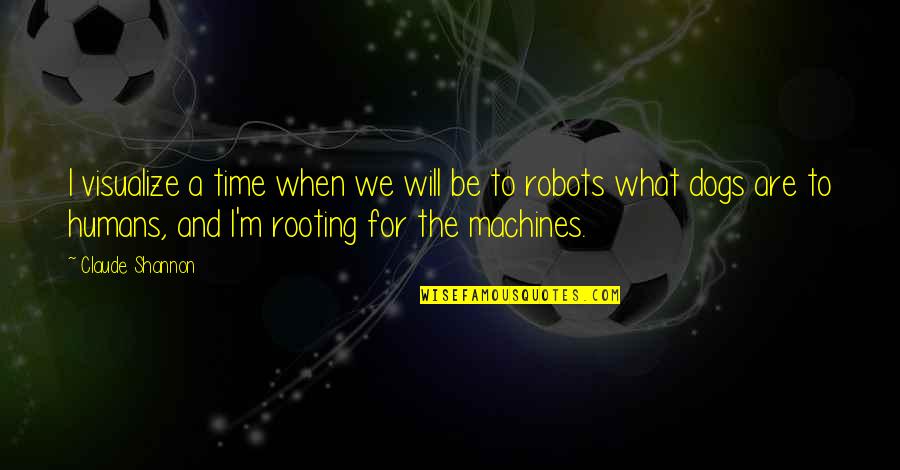 I visualize a time when we will be to robots what dogs are to humans, and I'm rooting for the machines.
—
Claude Shannon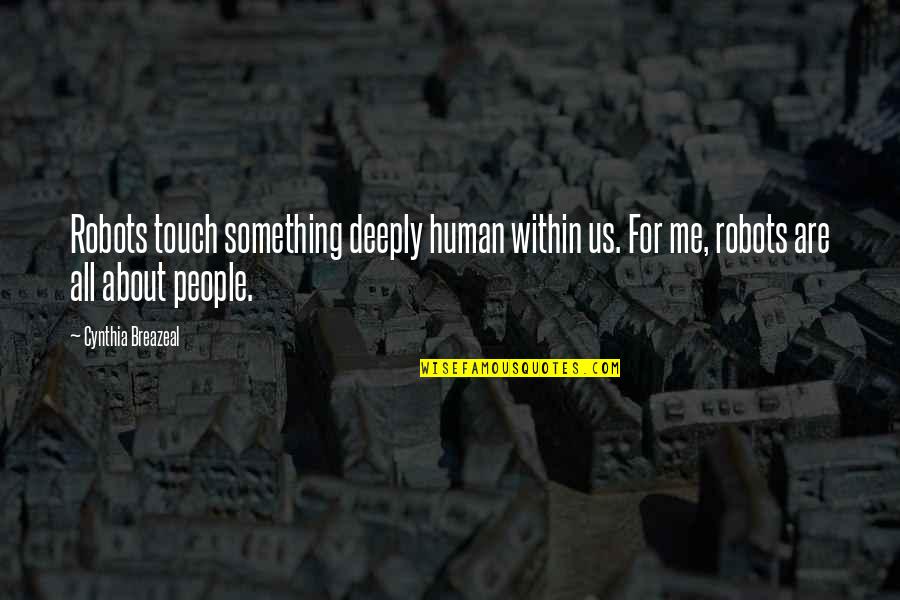 Robots touch something deeply human within us. For me, robots are all about people.
—
Cynthia Breazeal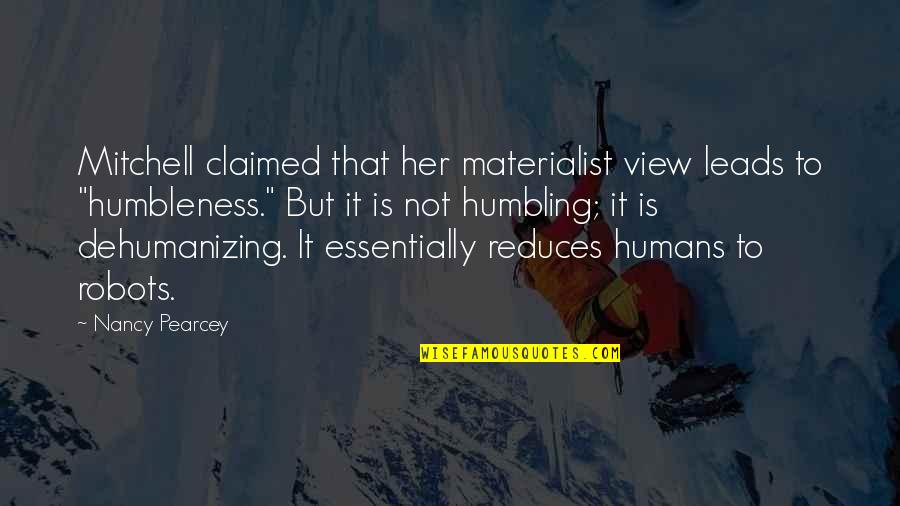 Mitchell claimed that her materialist view leads to "humbleness." But it is not humbling; it is dehumanizing. It essentially reduces humans to robots.
—
Nancy Pearcey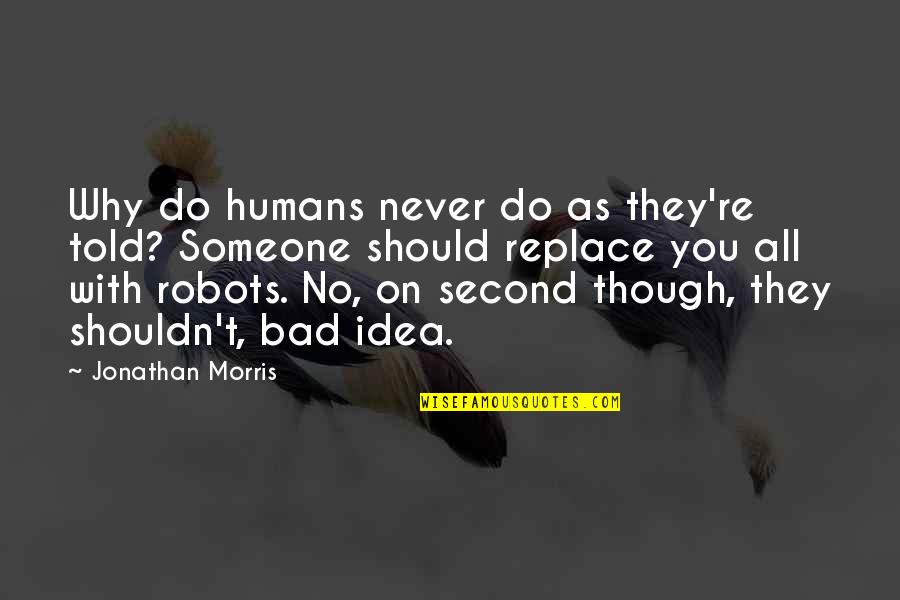 Why do humans never do as they're told? Someone should replace you all with robots. No, on second though, they shouldn't, bad idea.
—
Jonathan Morris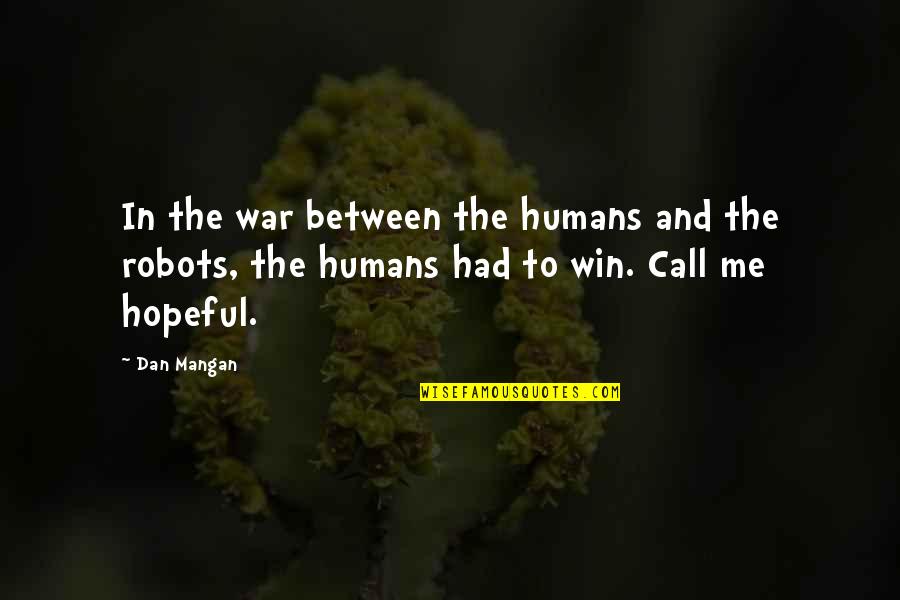 In the war between the humans and the robots, the humans had to win. Call me hopeful.
—
Dan Mangan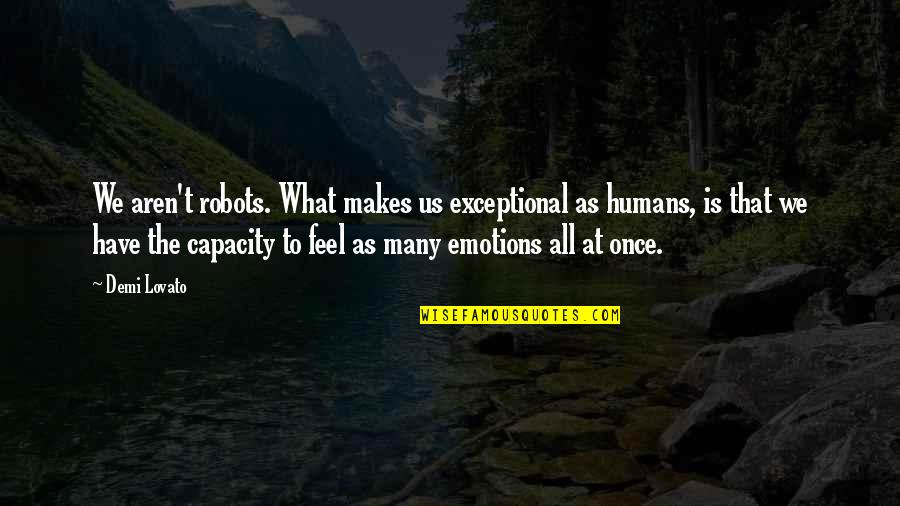 We aren't robots. What makes us exceptional as humans, is that we have the capacity to feel as many emotions all at once. —
Demi Lovato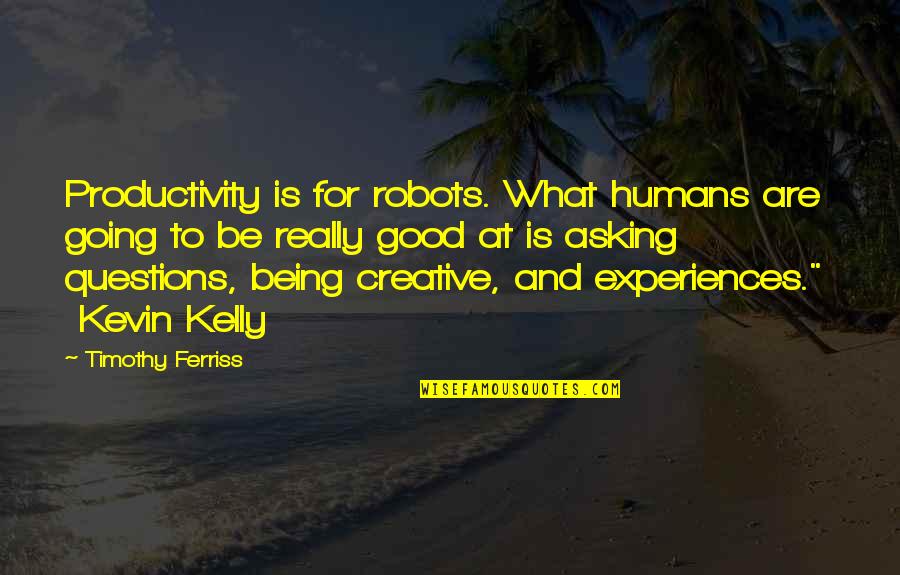 Productivity is for robots. What humans are going to be really good at is asking questions, being creative, and experiences." Kevin Kelly —
Timothy Ferriss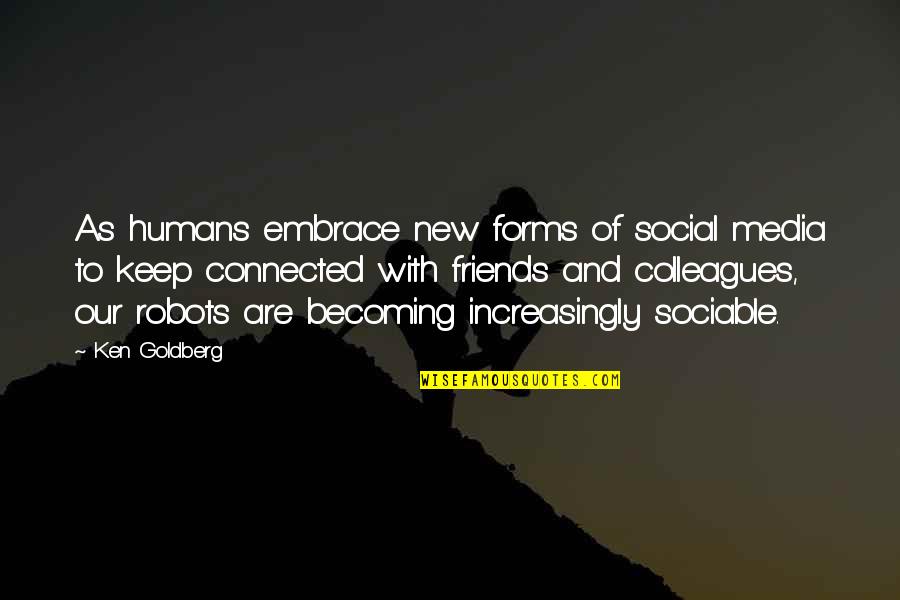 As humans embrace new forms of social media to keep connected with friends and colleagues, our robots are becoming increasingly sociable. —
Ken Goldberg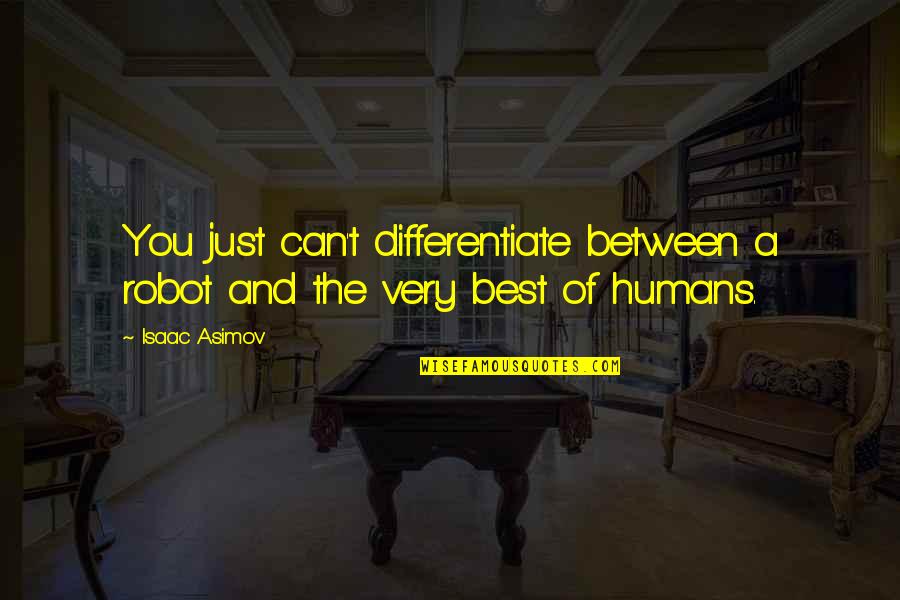 You just can't differentiate between a robot and the very best of humans. —
Isaac Asimov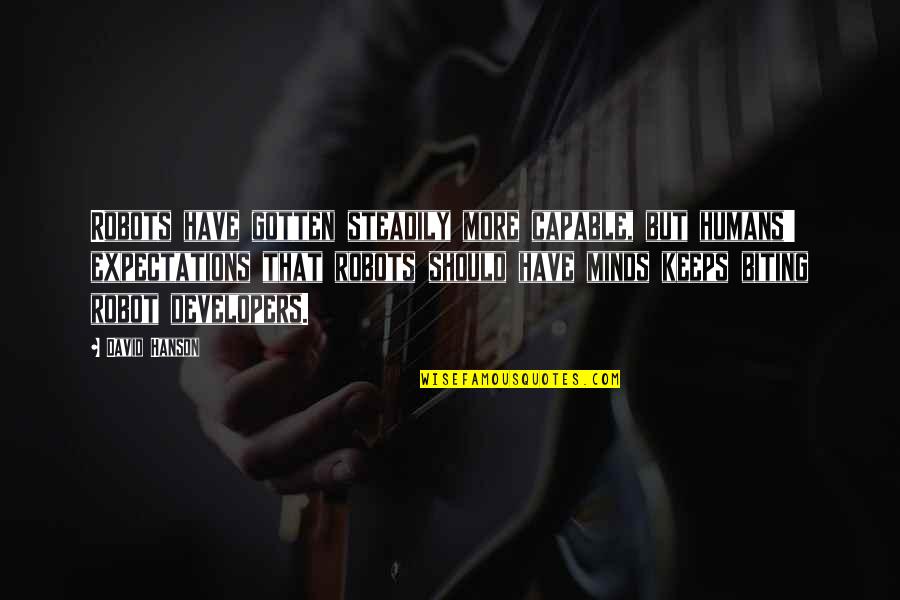 Robots have gotten steadily more capable, but humans' expectations that robots should have minds keeps biting robot developers. —
David Hanson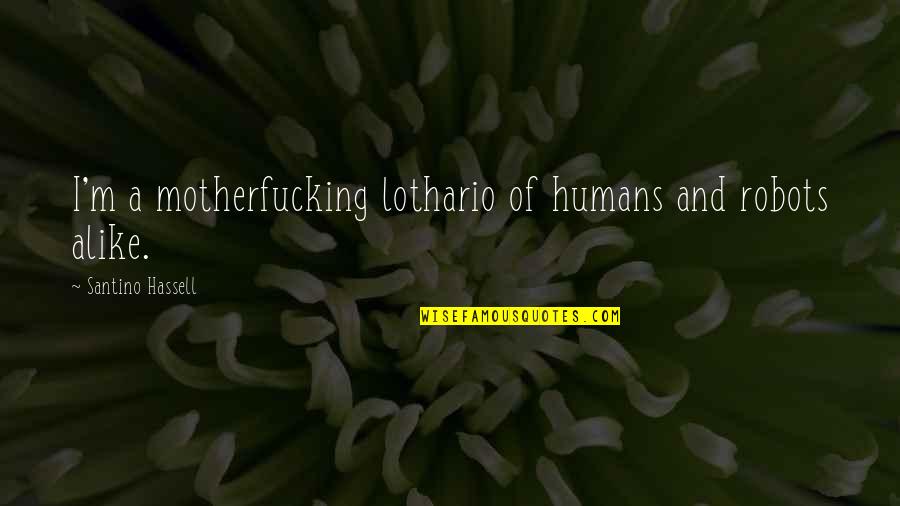 I'm a motherfucking lothario of humans and robots alike. —
Santino Hassell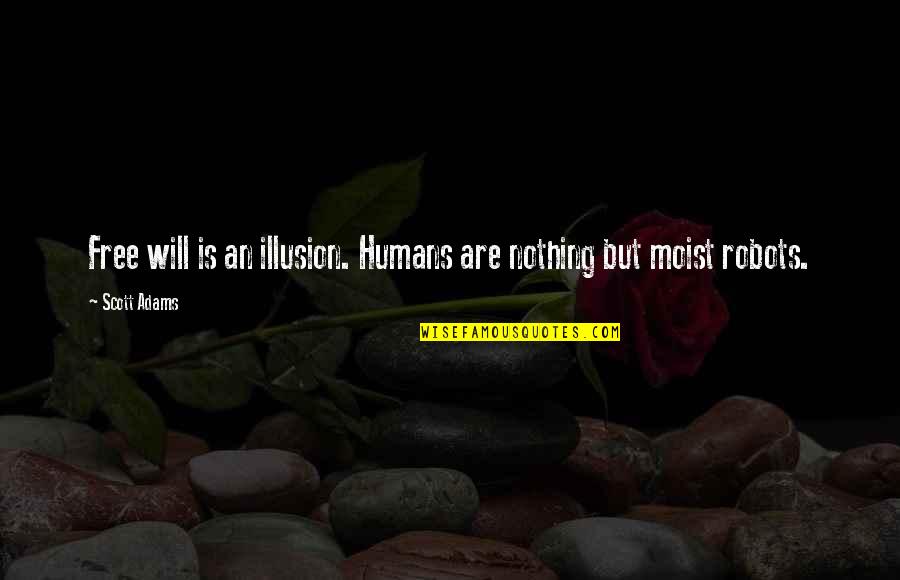 Free will is an illusion. Humans are nothing but moist robots. —
Scott Adams