Honey Bees Quotes
Collection of top 59 famous quotes about Honey Bees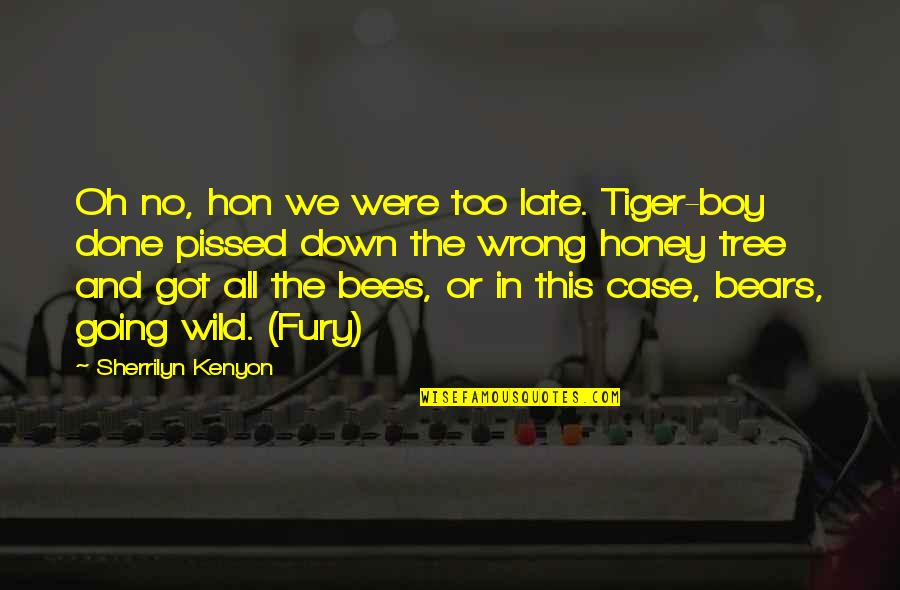 Oh no, hon we were too late. Tiger-boy done pissed down the wrong honey tree and got all the bees, or in this case, bears, going wild. (Fury)
—
Sherrilyn Kenyon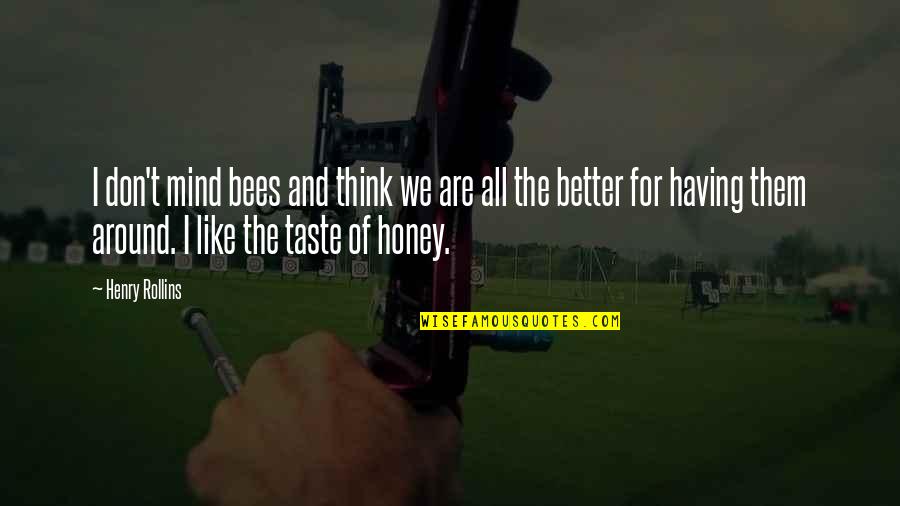 I don't mind bees and think we are all the better for having them around. I like the taste of honey.
—
Henry Rollins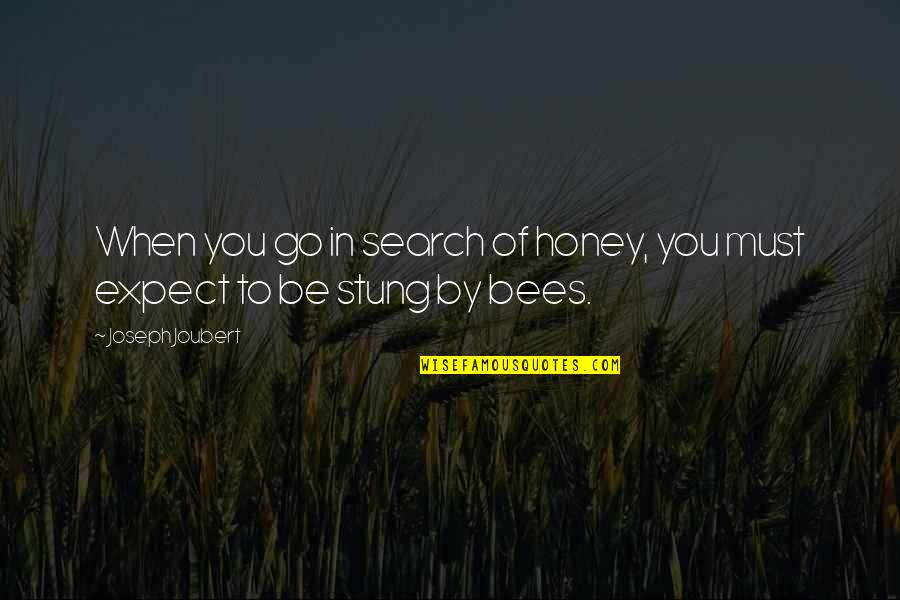 When you go in search of honey, you must expect to be stung by bees.
—
Joseph Joubert
I mean, I feel like you get more bees with honey. But that doesn't mean I don't get frustrated in my life.
—
Beyonce Knowles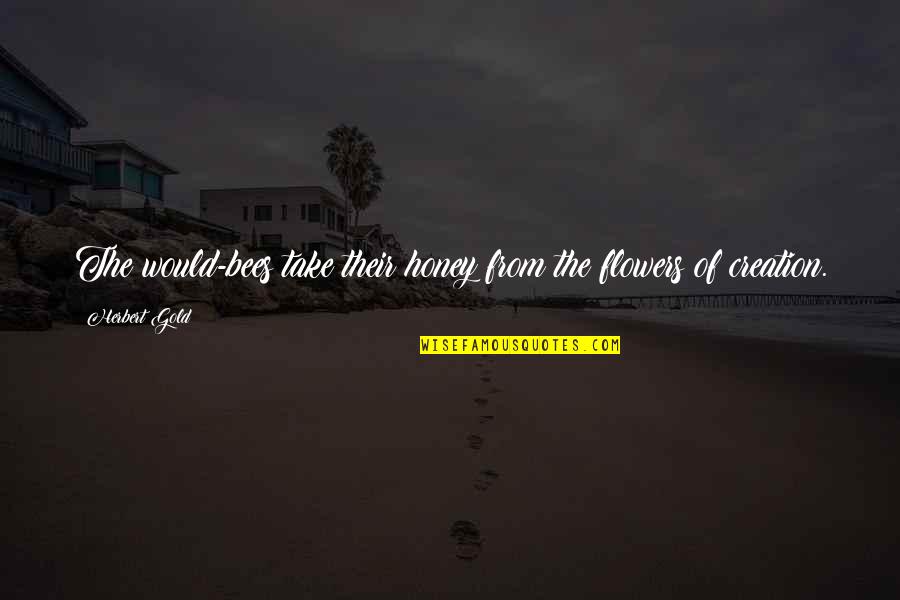 The would-bees take their honey from the flowers of creation.
—
Herbert Gold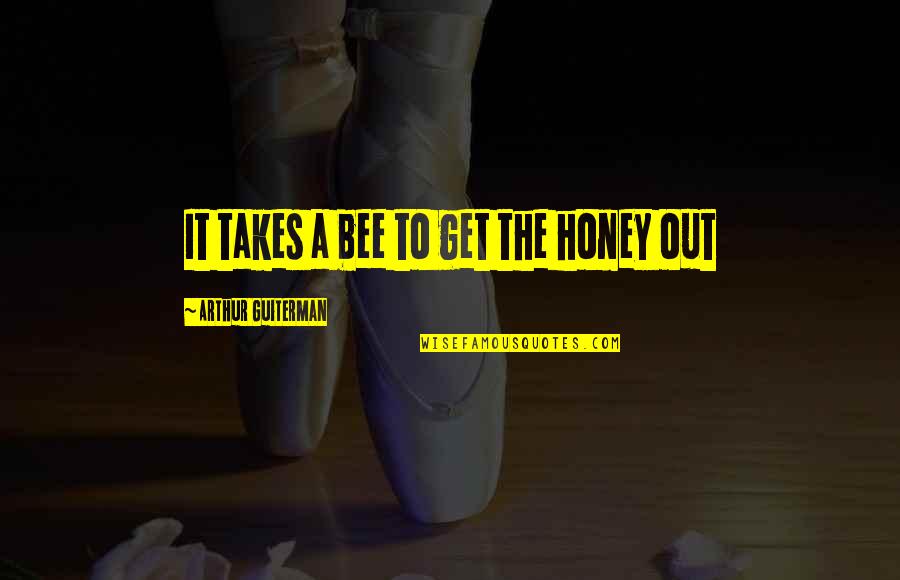 It takes a bee to get the honey out
—
Arthur Guiterman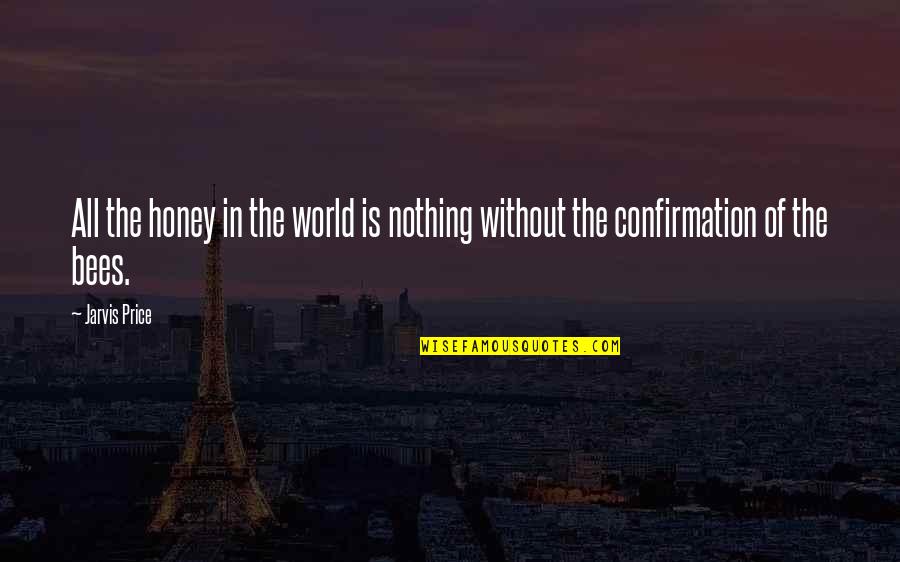 All the honey in the world is nothing without the confirmation of the bees.
—
Jarvis Price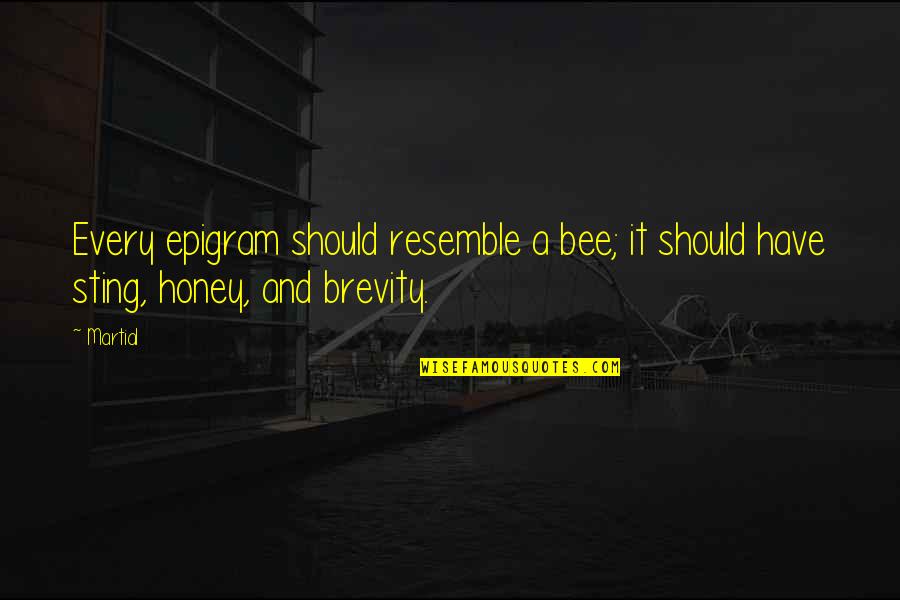 Every epigram should resemble a bee; it should have sting, honey, and brevity.
—
Martial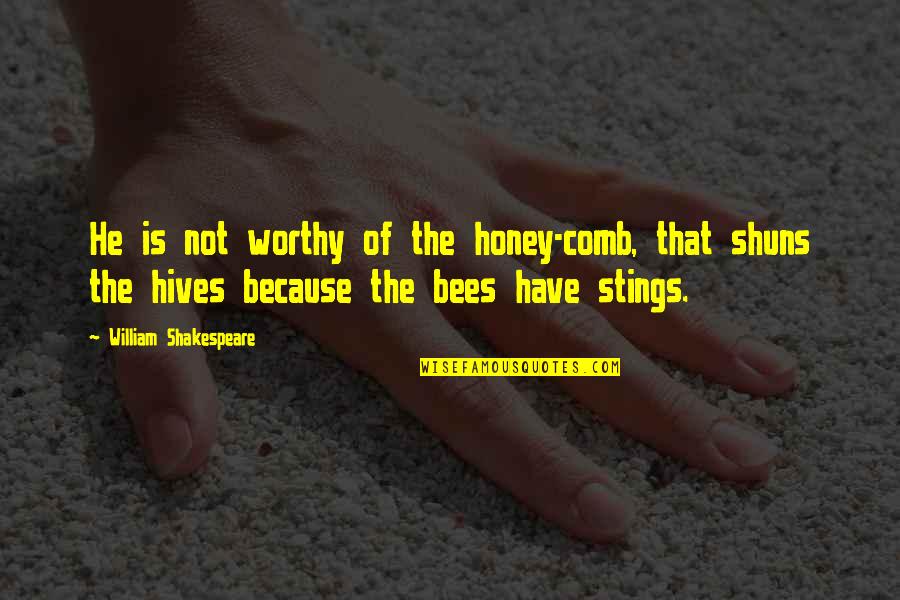 He is not worthy of the honey-comb, that shuns the hives because the bees have stings.
—
William Shakespeare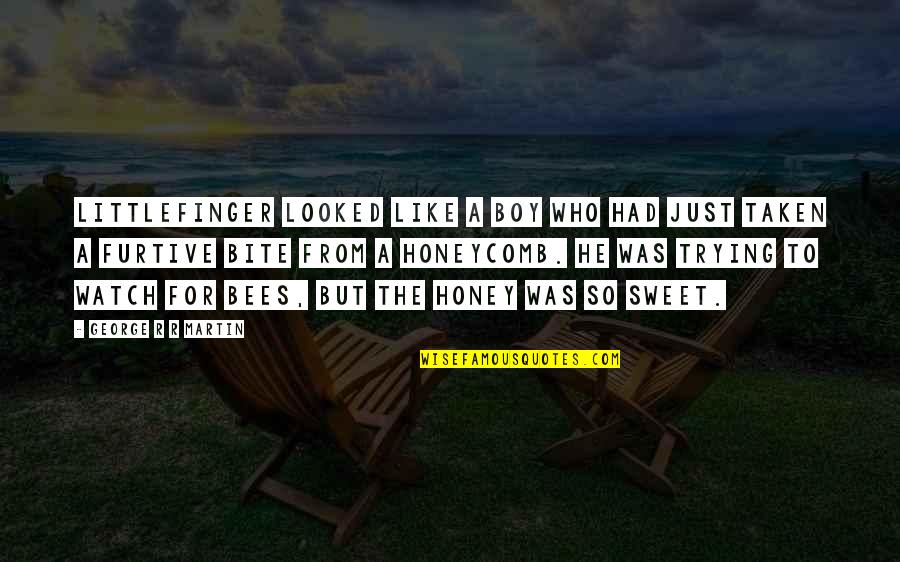 Littlefinger looked like a boy who had just taken a furtive bite from a honeycomb. He was TRYING to watch for bees, but the honey was so sweet.
—
George R R Martin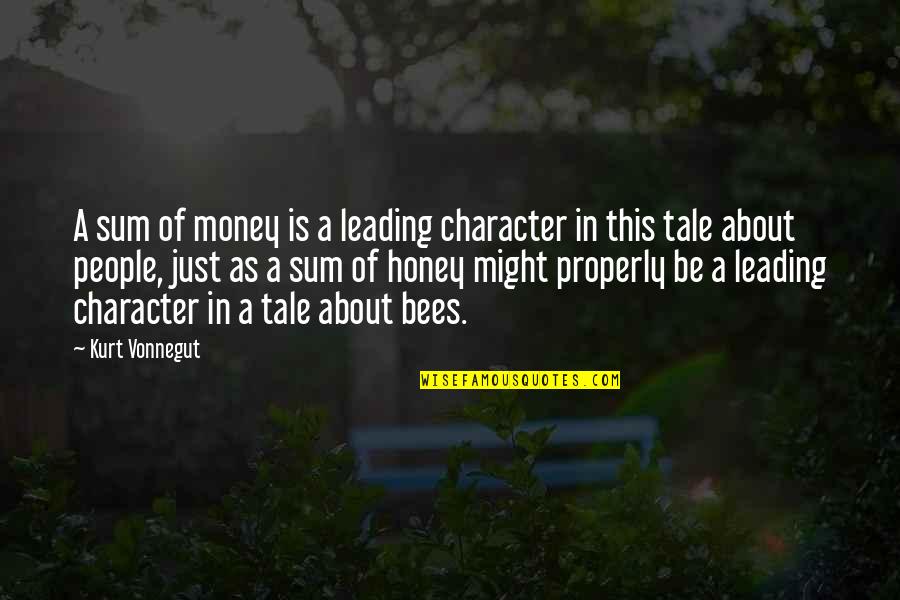 A sum of money is a leading character in this tale about people, just as a sum of honey might properly be a leading character in a tale about bees.
—
Kurt Vonnegut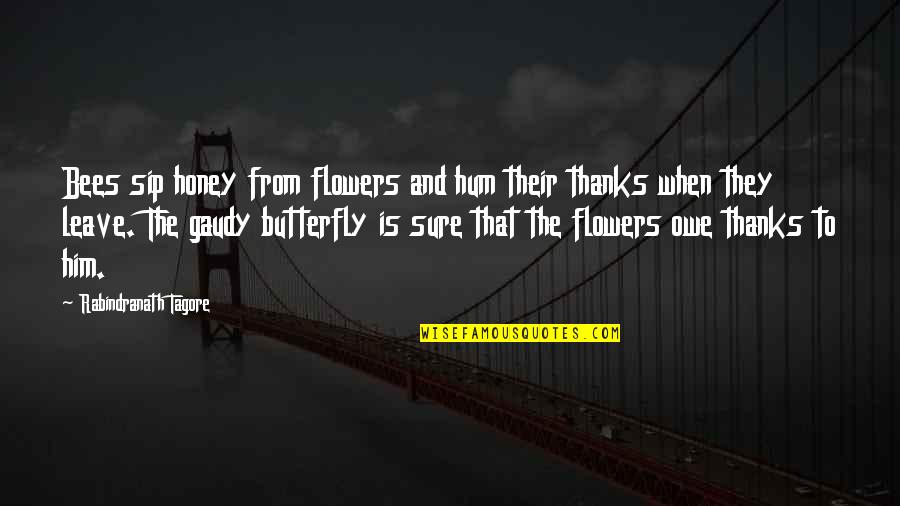 Bees sip honey from flowers and hum their thanks when they leave. The gaudy butterfly is sure that the flowers owe thanks to him.
—
Rabindranath Tagore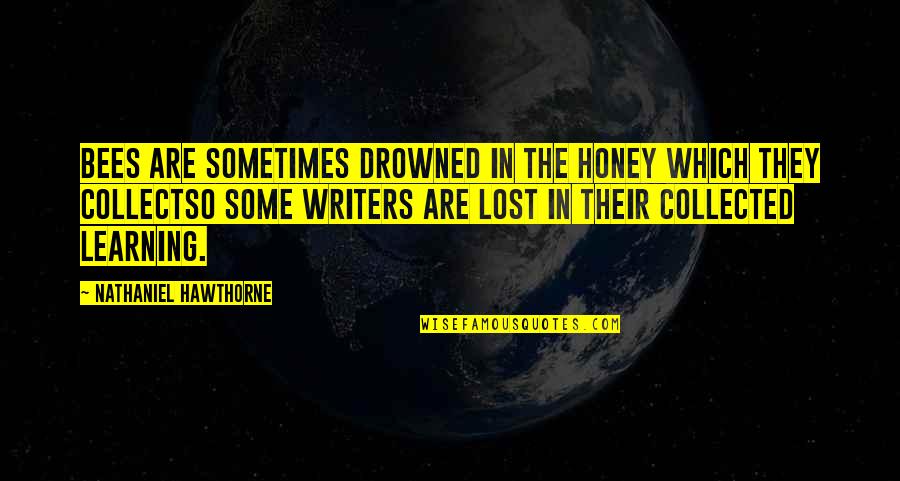 Bees are sometimes drowned in the honey which they collectso some writers are lost in their collected learning. —
Nathaniel Hawthorne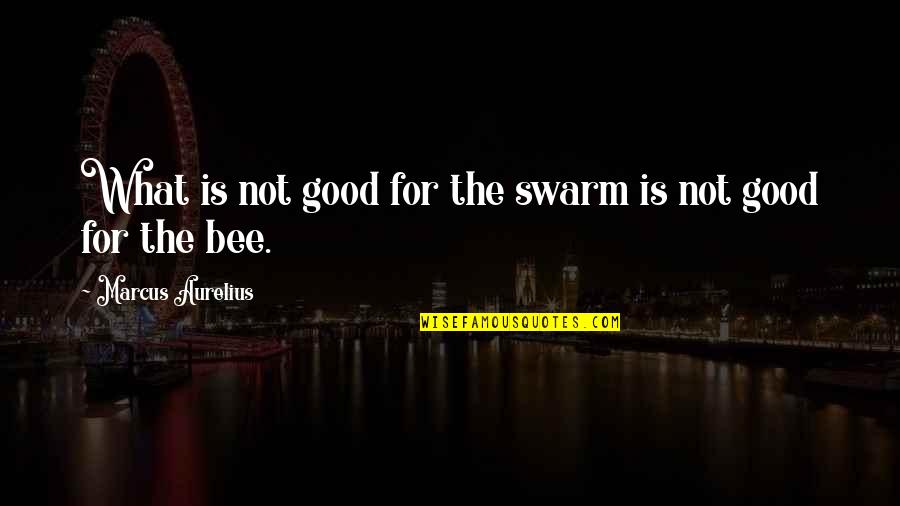 What is not good for the swarm is not good for the bee. —
Marcus Aurelius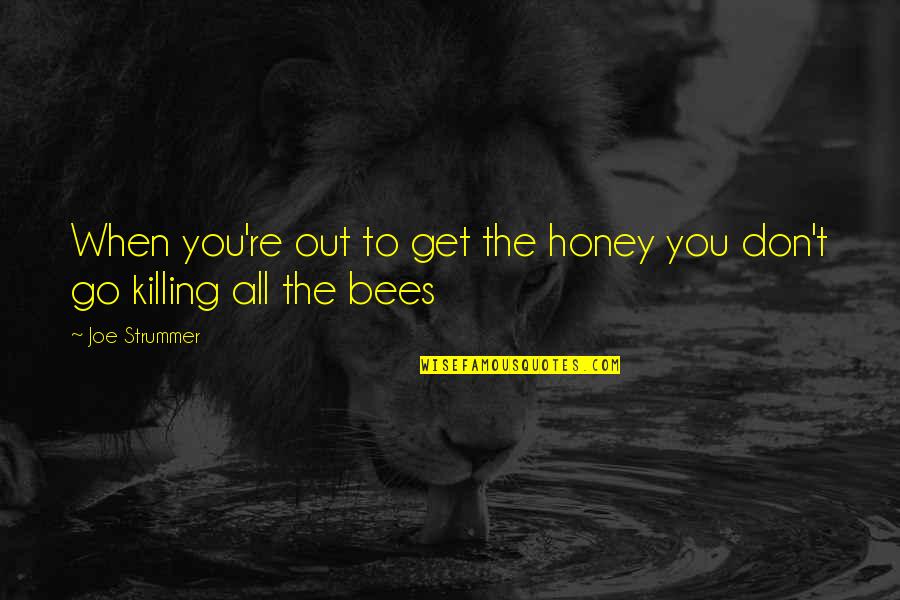 When you're out to get the honey you don't go killing all the bees —
Joe Strummer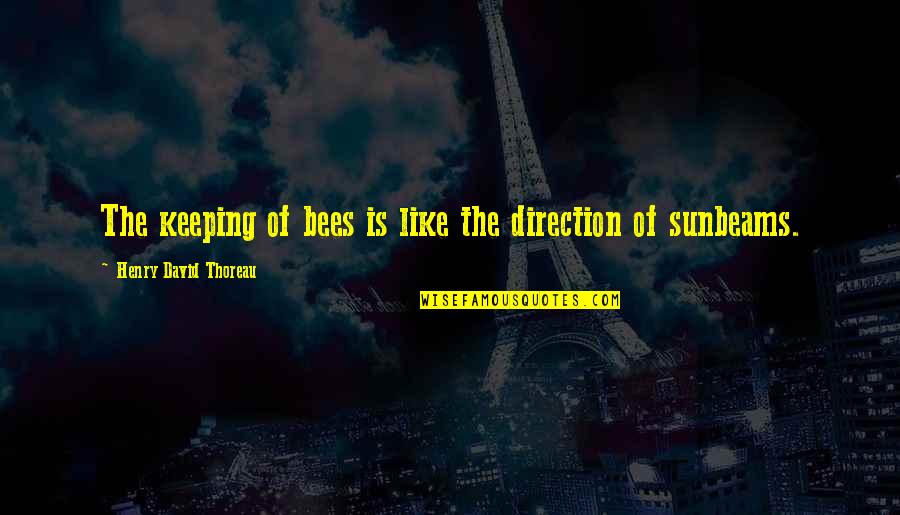 The keeping of bees is like the direction of sunbeams. —
Henry David Thoreau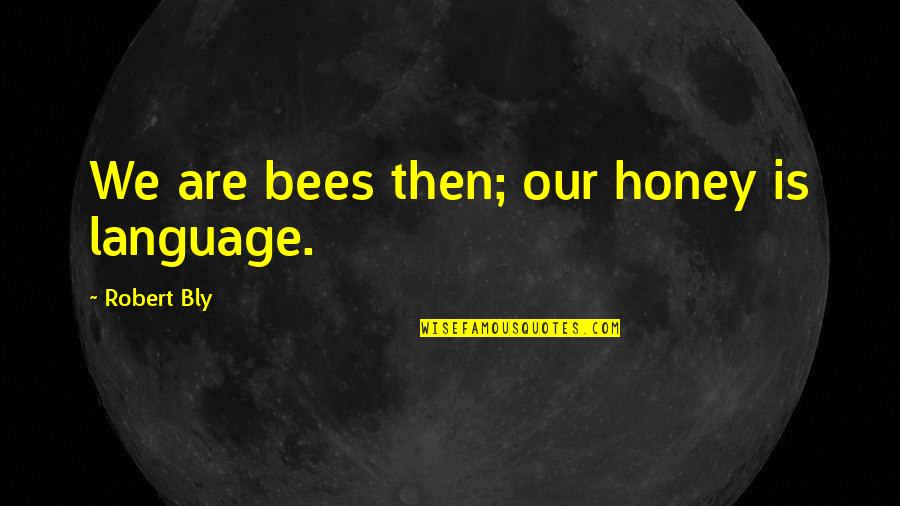 We are bees then; our honey is language. —
Robert Bly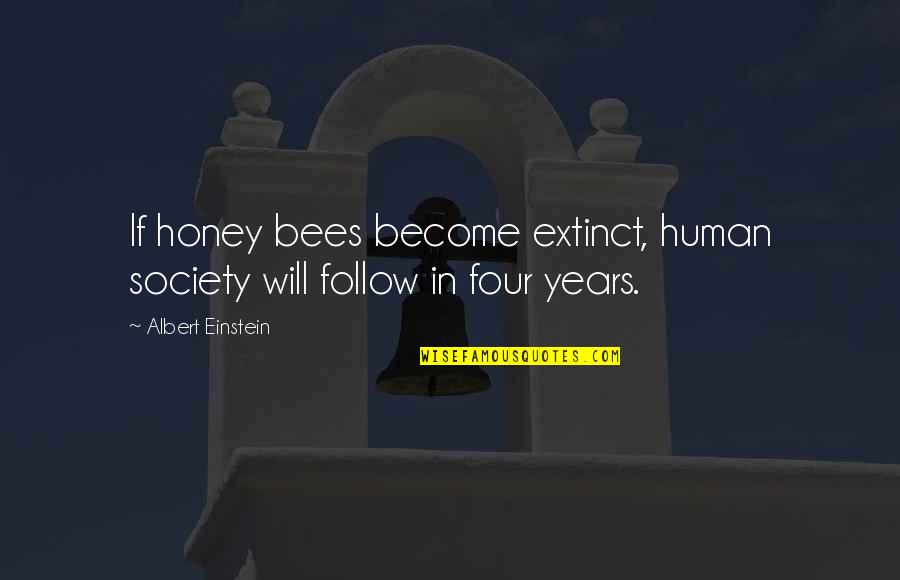 If
honey bees
become extinct, human society will follow in four years. —
Albert Einstein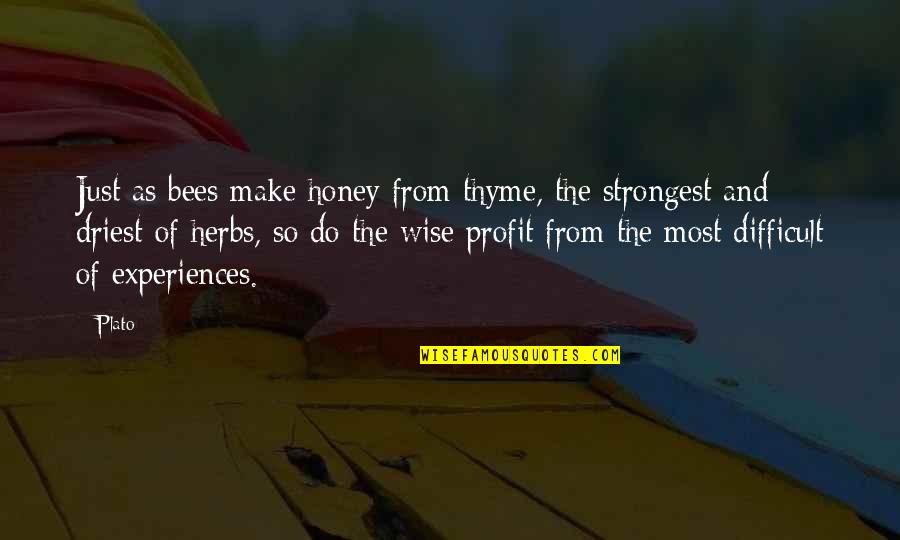 Just as bees make honey from thyme, the strongest and driest of herbs, so do the wise profit from the most difficult of experiences. —
Plato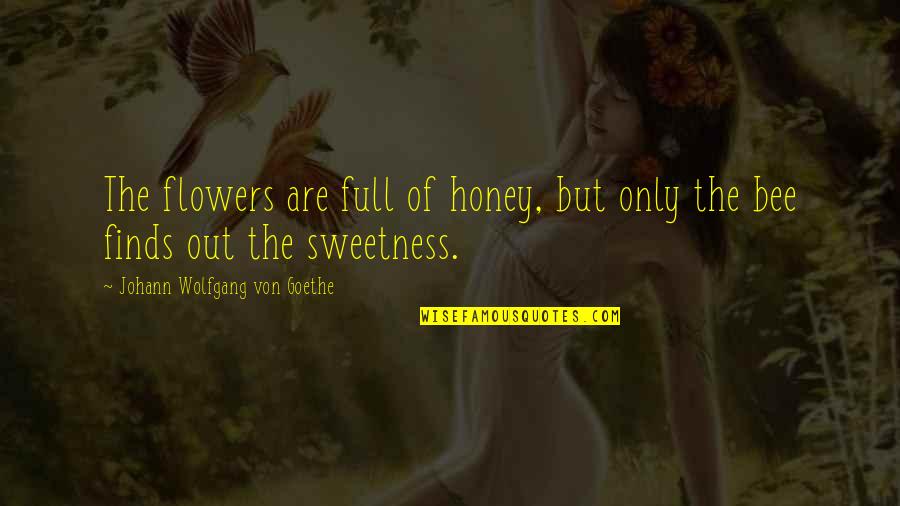 The flowers are full of honey, but only the bee finds out the sweetness. —
Johann Wolfgang Von Goethe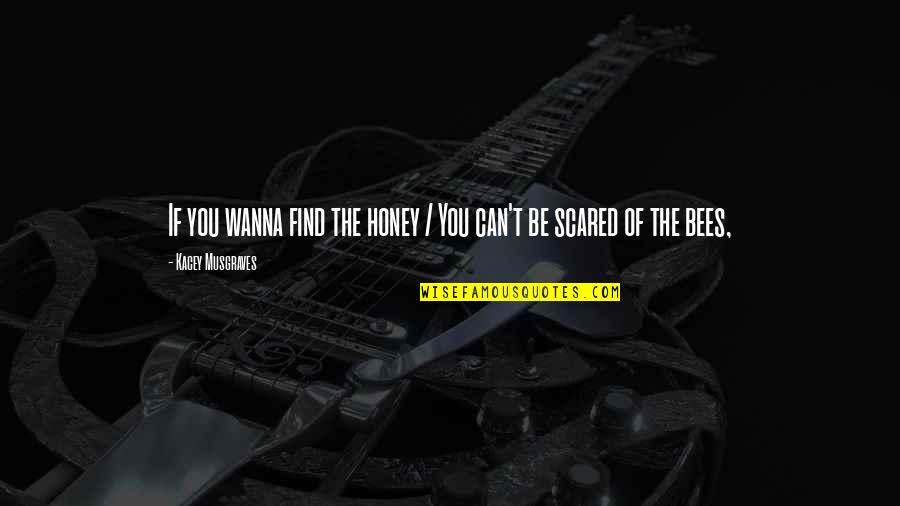 If you wanna find the honey / You can't be scared of the bees, —
Kacey Musgraves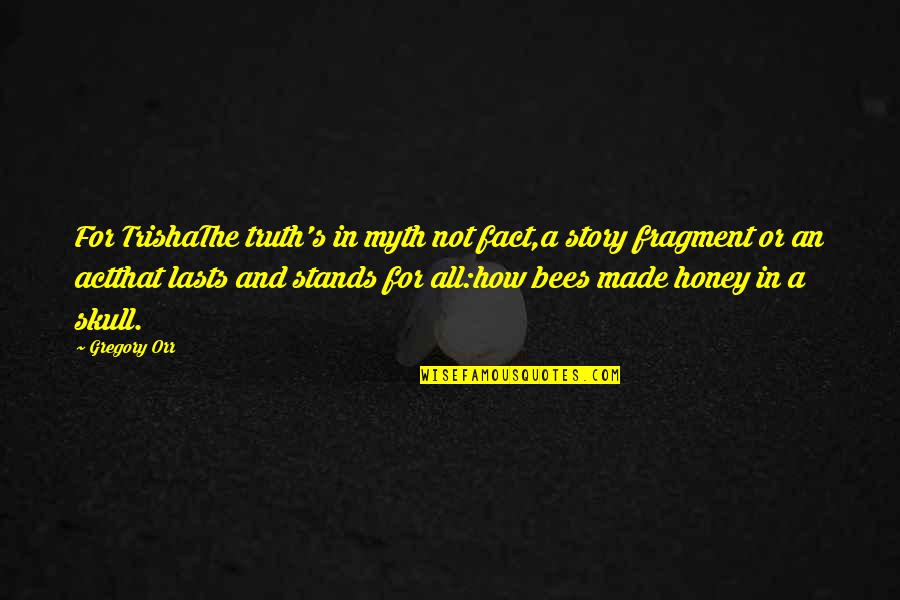 For Trisha
The truth's in myth not fact,
a story fragment or an act
that lasts and stands for all:
how bees made honey in a skull. —
Gregory Orr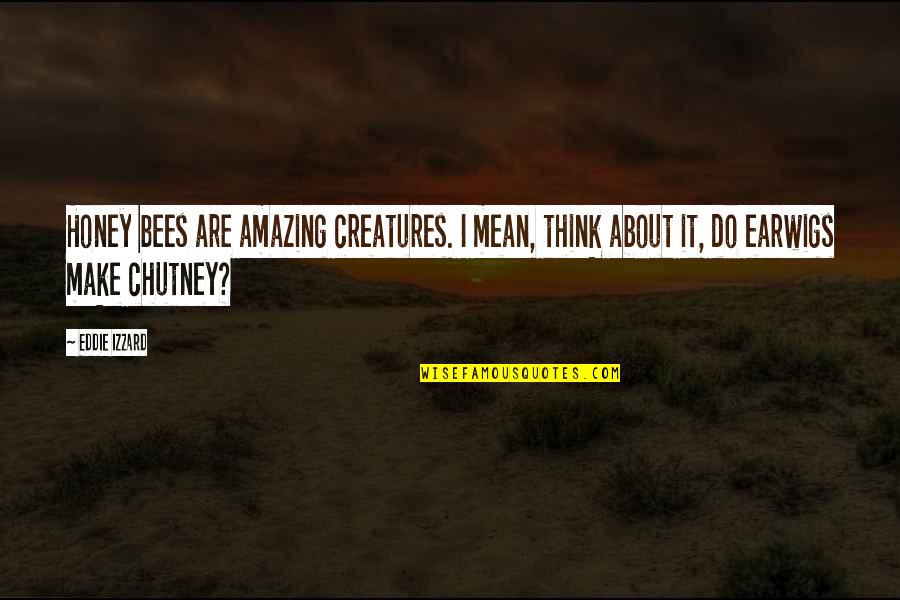 Honey bees
are amazing creatures. I mean, think about it, do earwigs make chutney? —
Eddie Izzard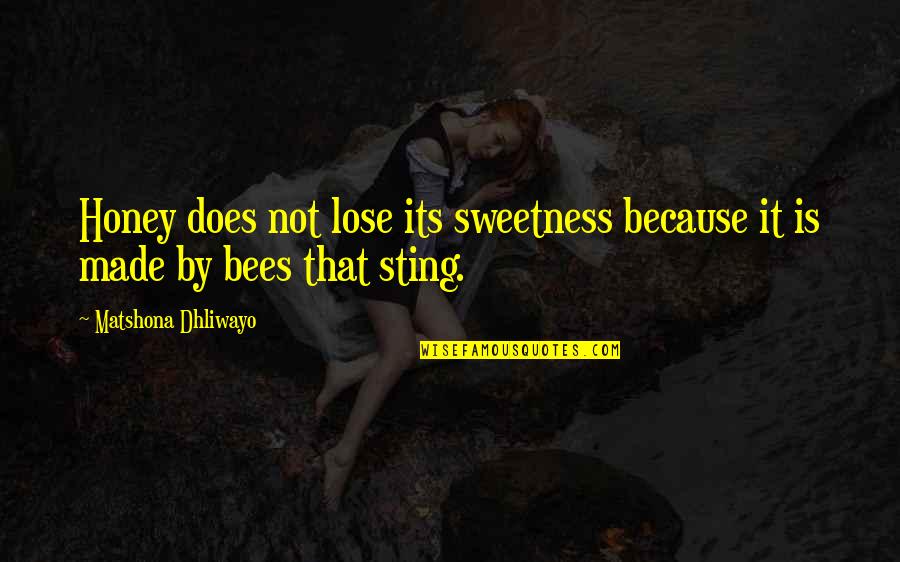 Honey does not lose its sweetness because it is made by bees that sting. —
Matshona Dhliwayo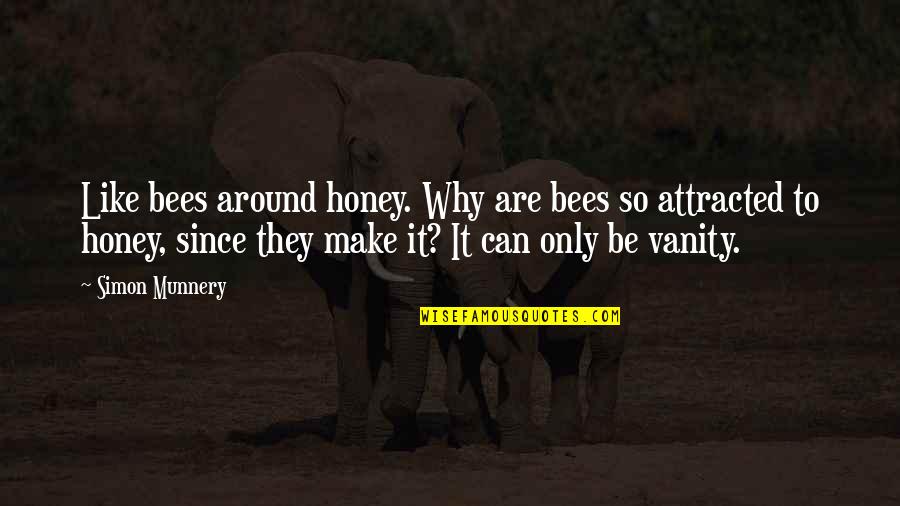 Like bees around honey. Why are bees so attracted to honey, since they make it? It can only be vanity. —
Simon Munnery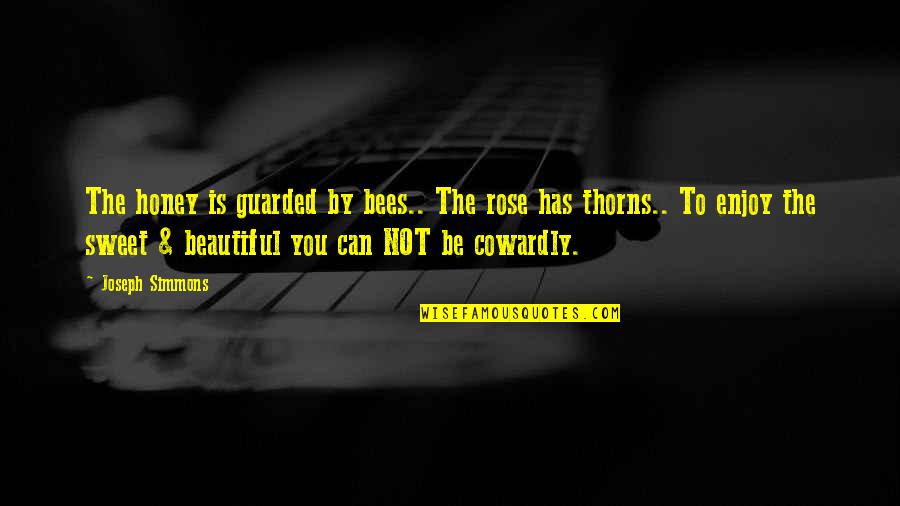 The honey is guarded by bees.. The rose has thorns.. To enjoy the sweet & beautiful you can NOT be cowardly. —
Joseph Simmons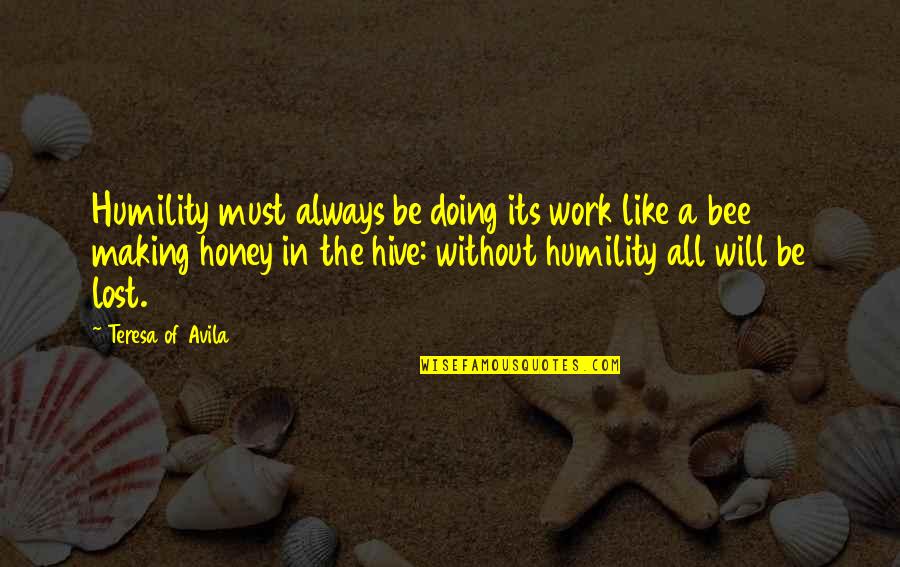 Humility must always be doing its work like a bee making honey in the hive: without humility all will be lost. —
Teresa Of Avila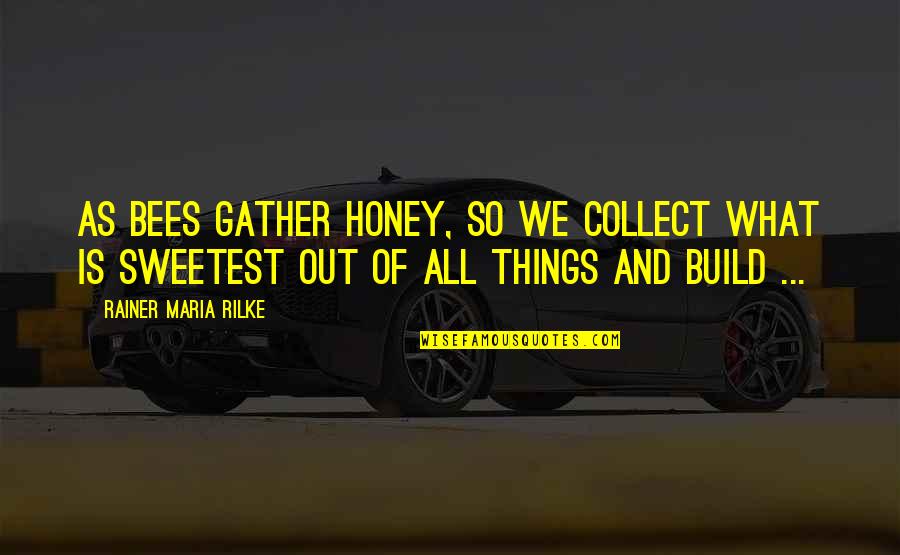 As bees gather honey, so we collect what is sweetest out of all things and build ... —
Rainer Maria Rilke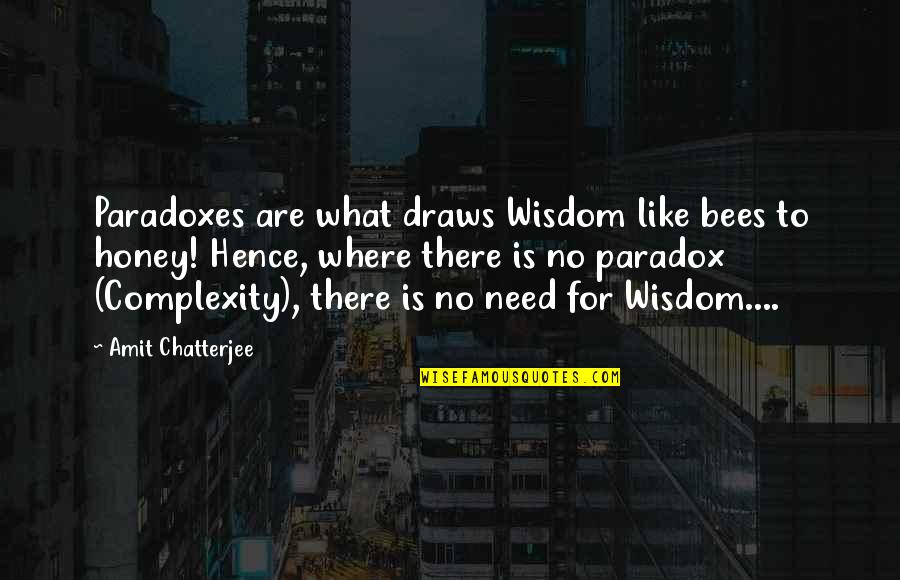 Paradoxes are what draws Wisdom like bees to honey! Hence, where there is no paradox (Complexity), there is no need for Wisdom.... —
Amit Chatterjee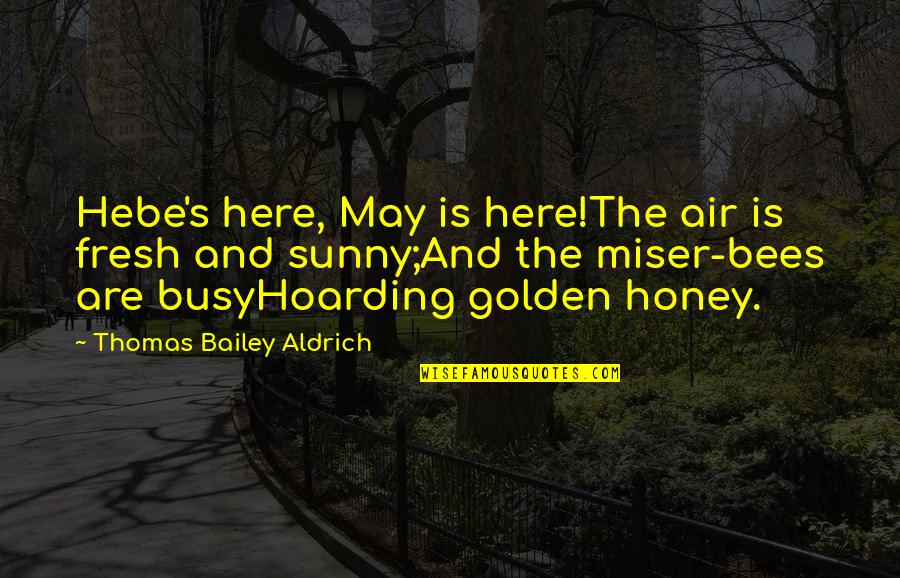 Hebe's here, May is here!
The air is fresh and sunny;
And the miser-bees are busy
Hoarding golden honey. —
Thomas Bailey Aldrich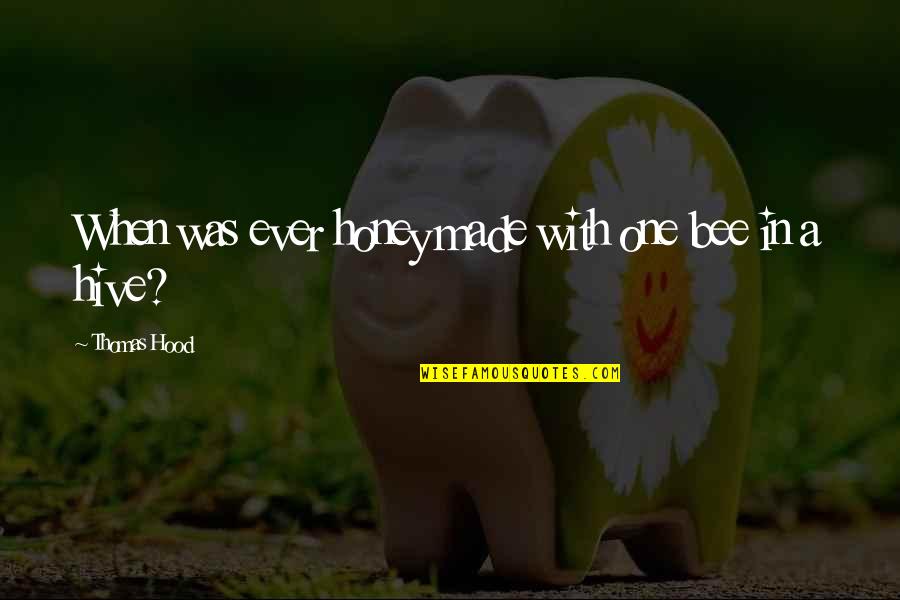 When was ever honey made with one bee in a hive? —
Thomas Hood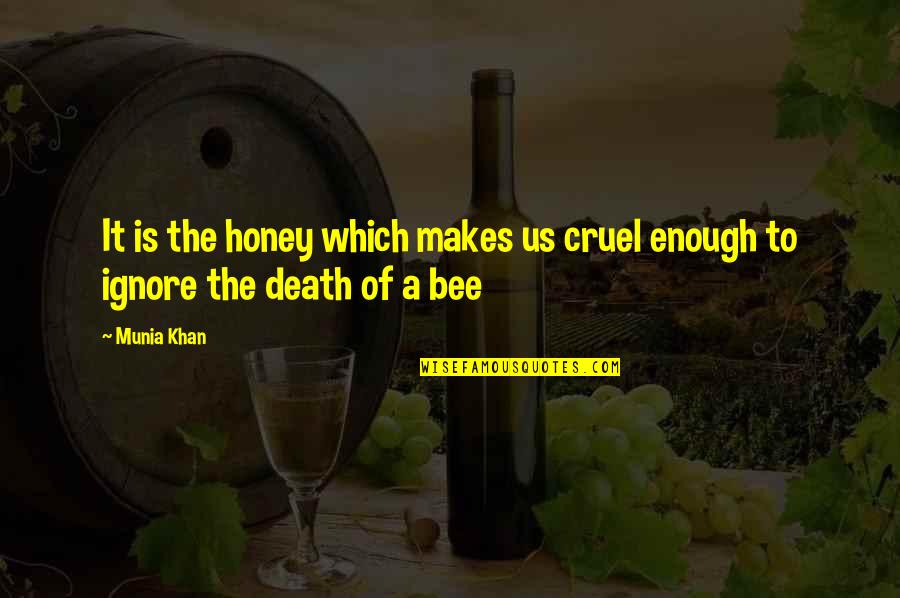 It is the honey which makes us cruel enough to ignore the death of a bee —
Munia Khan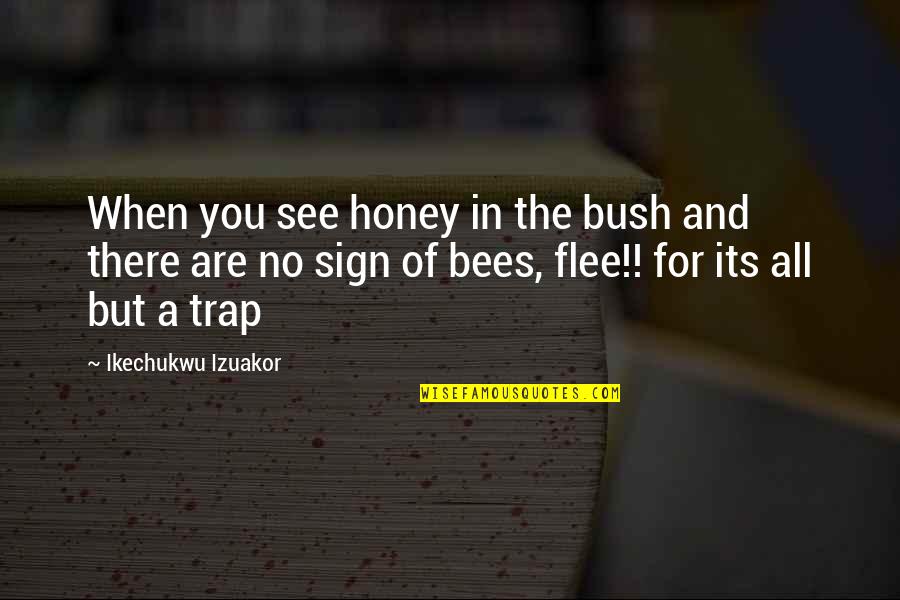 When you see honey in the bush and there are no sign of bees, flee!! for its all but a trap —
Ikechukwu Izuakor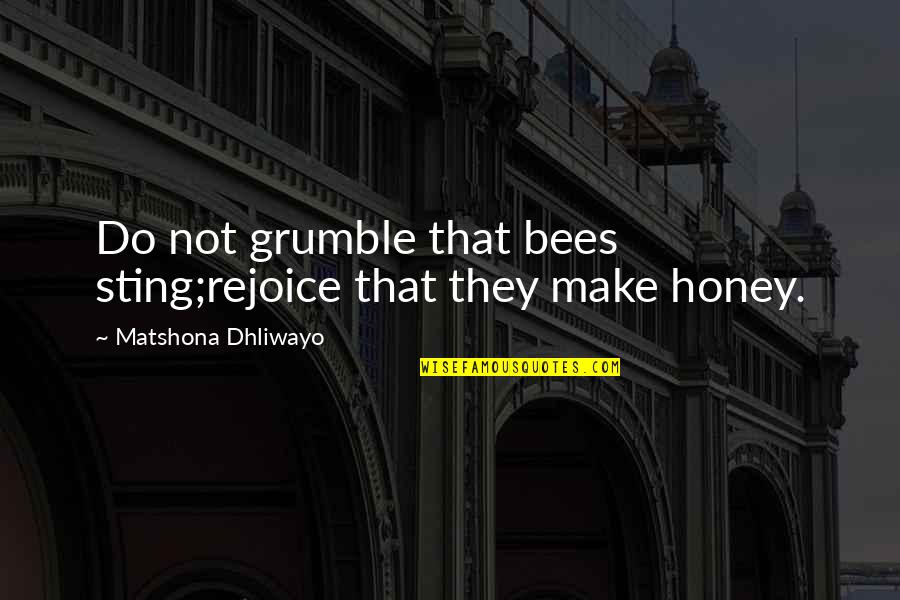 Do not grumble that bees sting;
rejoice that they make honey. —
Matshona Dhliwayo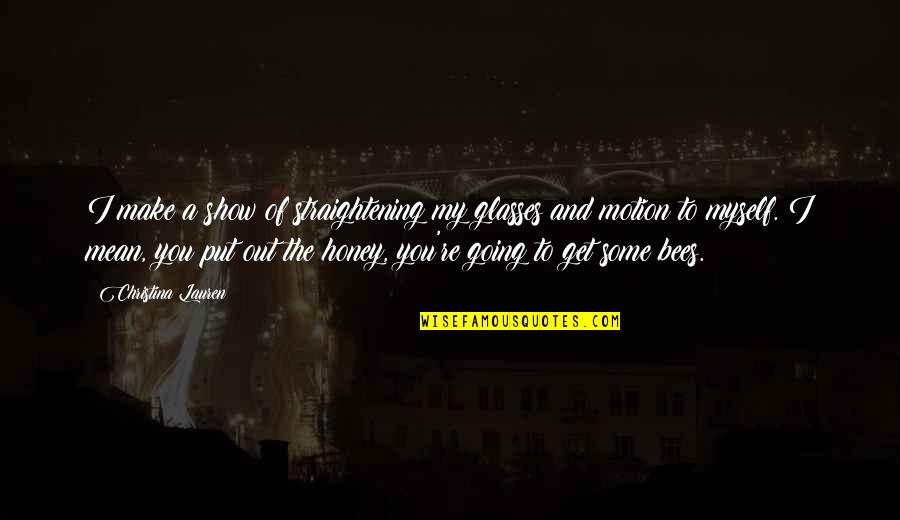 I make a show of straightening my glasses and motion to myself. I mean, you put out the honey, you're going to get some bees. —
Christina Lauren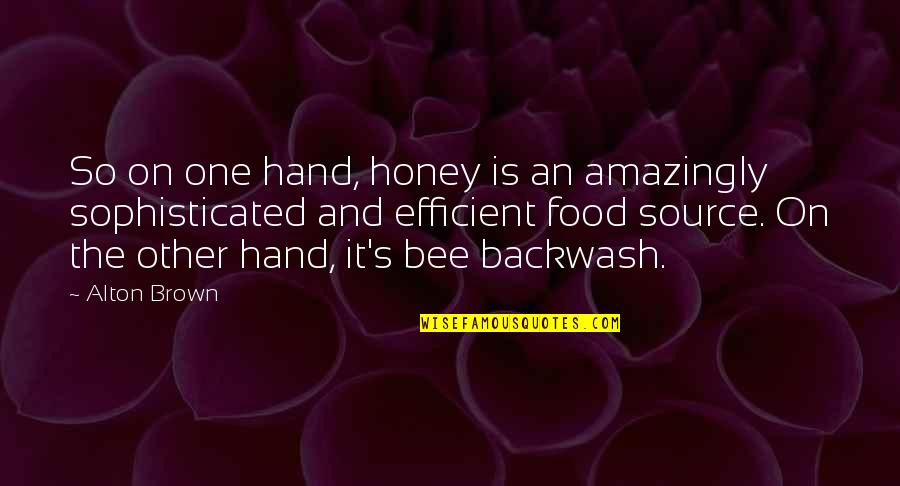 So on one hand, honey is an amazingly sophisticated and efficient food source. On the other hand, it's bee backwash. —
Alton Brown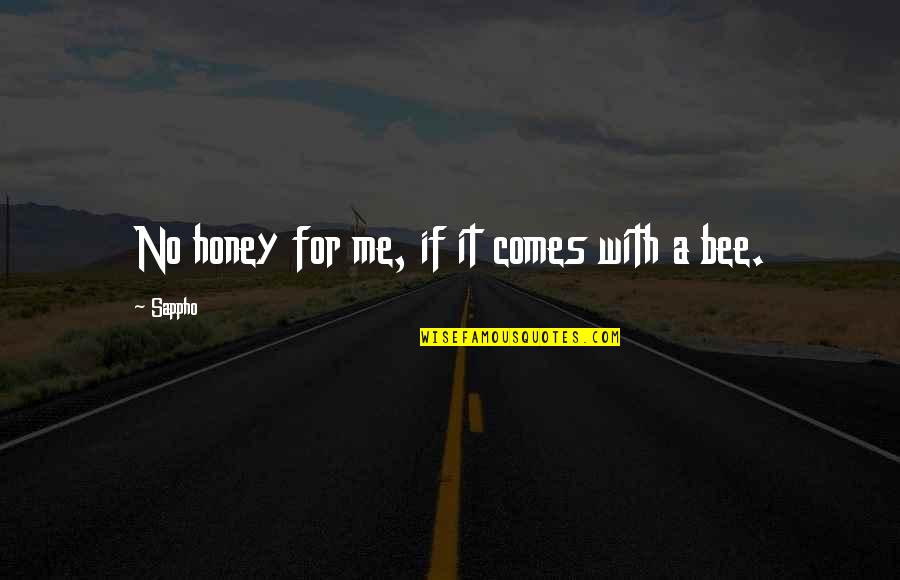 No honey for me, if it comes with a bee. —
Sappho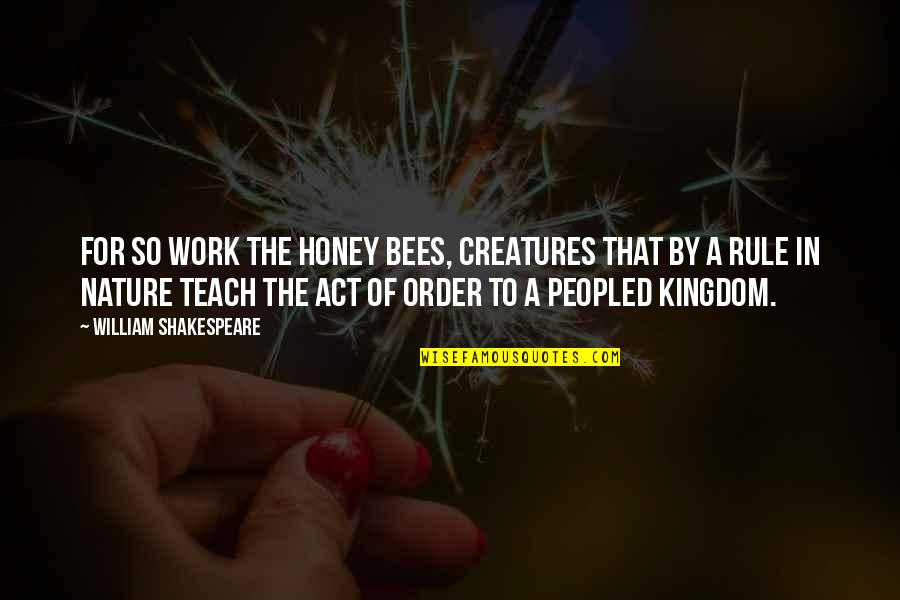 For so work the
honey bees
, creatures that by a rule in nature teach the act of order to a peopled kingdom. —
William Shakespeare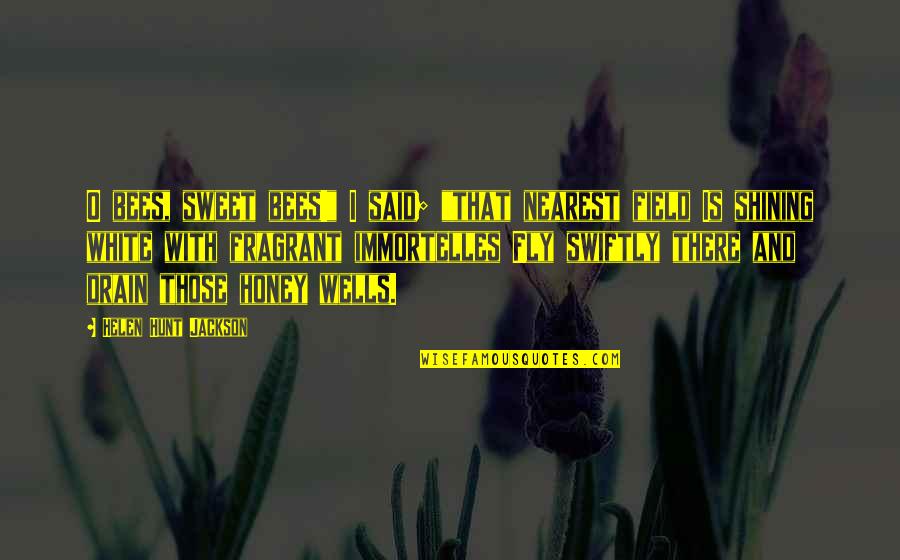 O bees, sweet bees!" I said; "that nearest field Is shining white with fragrant immortelles Fly swiftly there and drain those honey wells. —
Helen Hunt Jackson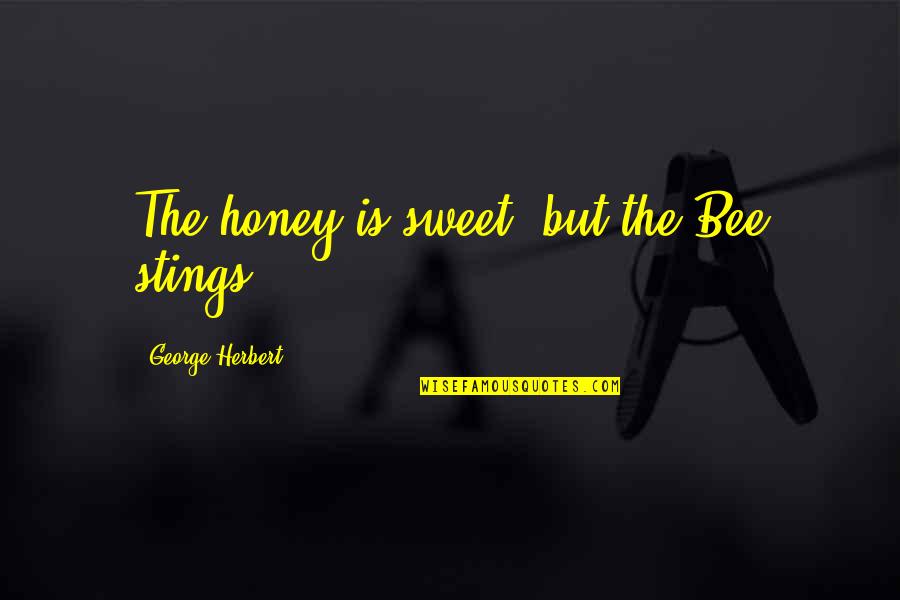 The honey is sweet, but the Bee stings. —
George Herbert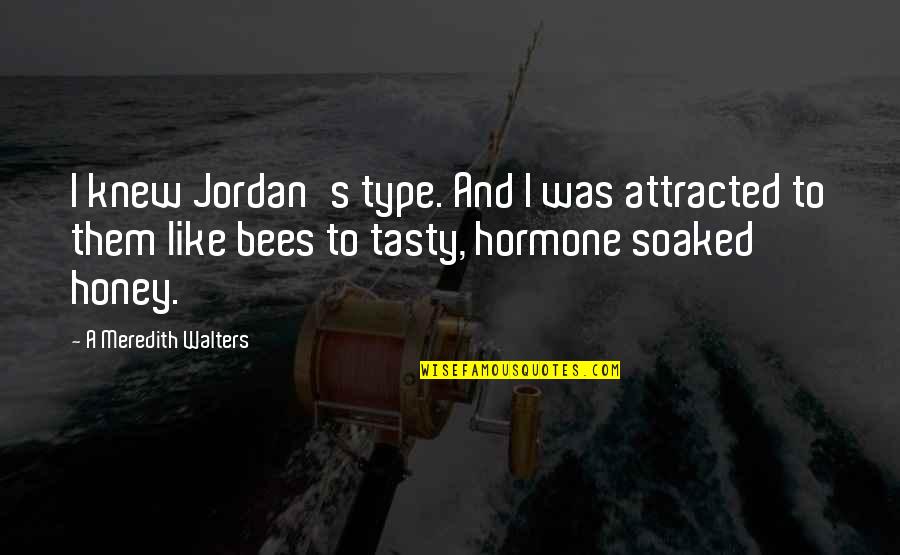 I knew Jordan's type. And I was attracted to them like bees to tasty, hormone soaked honey. —
A Meredith Walters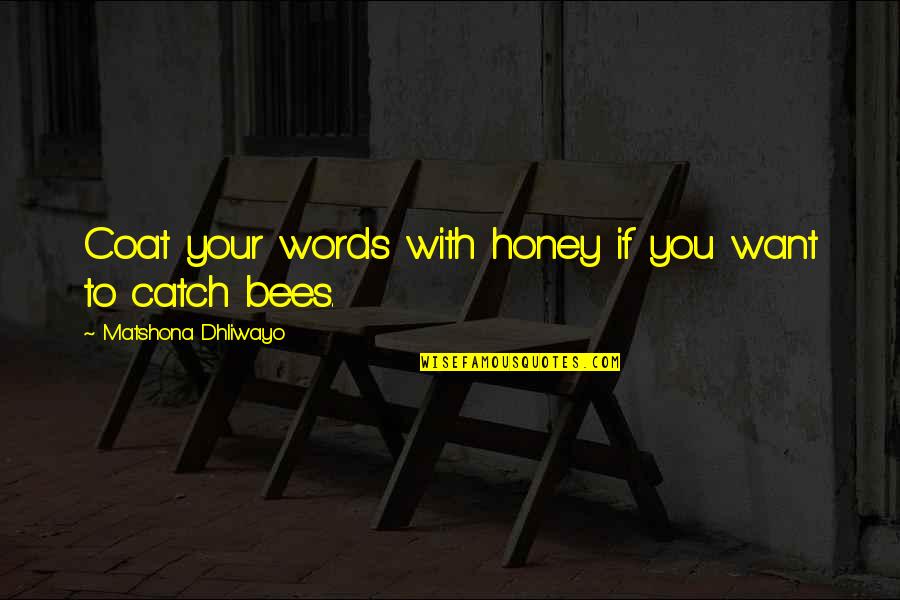 Coat your words with honey if you want to catch bees. —
Matshona Dhliwayo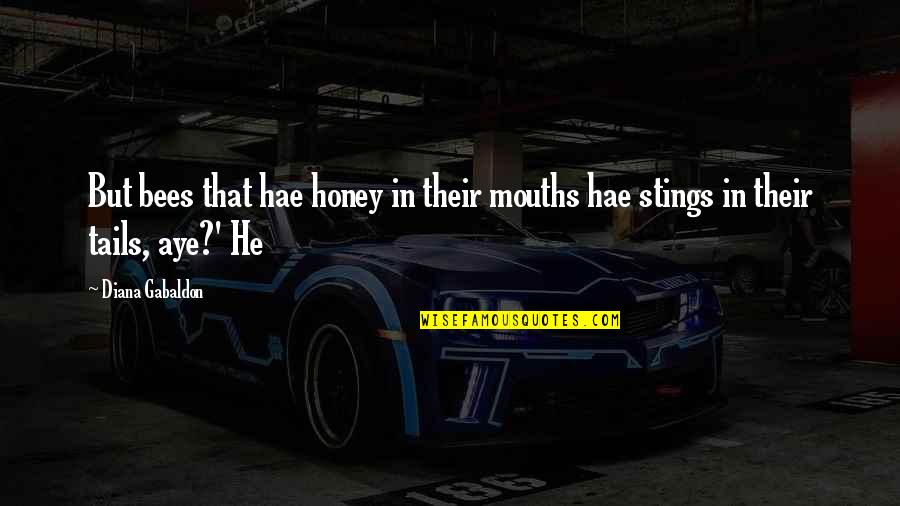 But bees that hae honey in their mouths hae stings in their tails, aye?' He —
Diana Gabaldon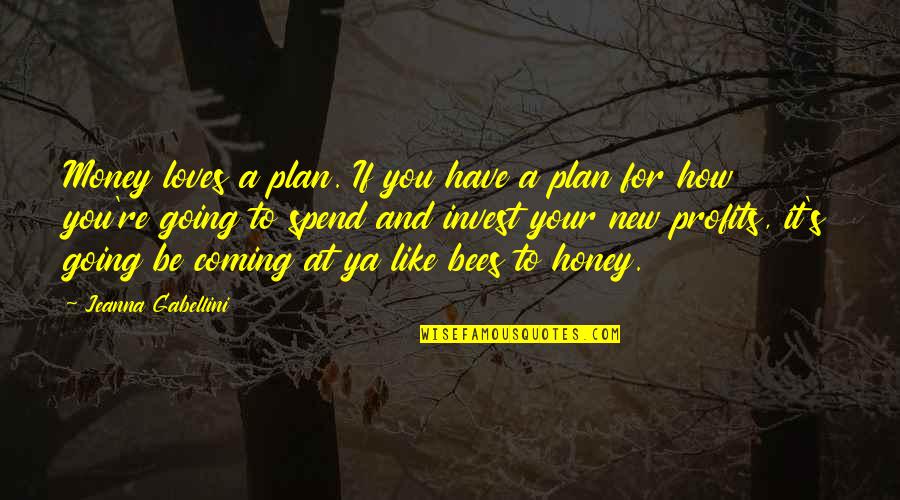 Money loves a plan. If you have a plan for how you're going to spend and invest your new profits, it's going be coming at ya like bees to honey. —
Jeanna Gabellini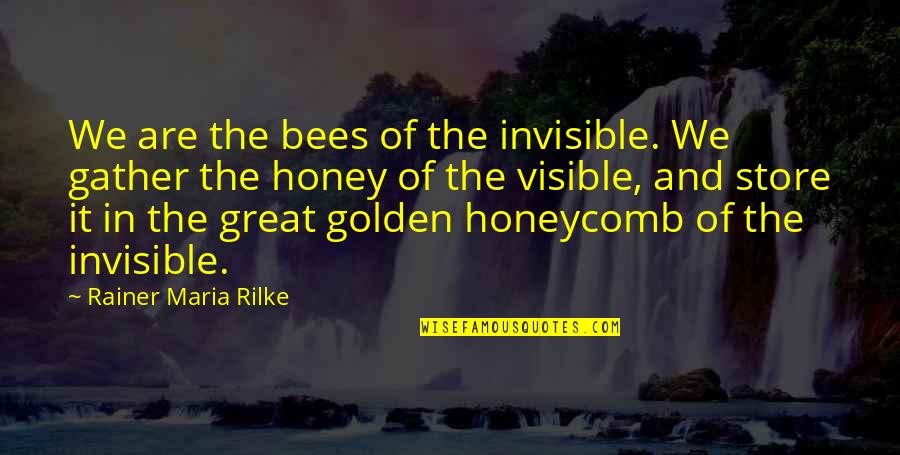 We are the bees of the invisible. We gather the honey of the visible, and store it in the great golden honeycomb of the invisible. —
Rainer Maria Rilke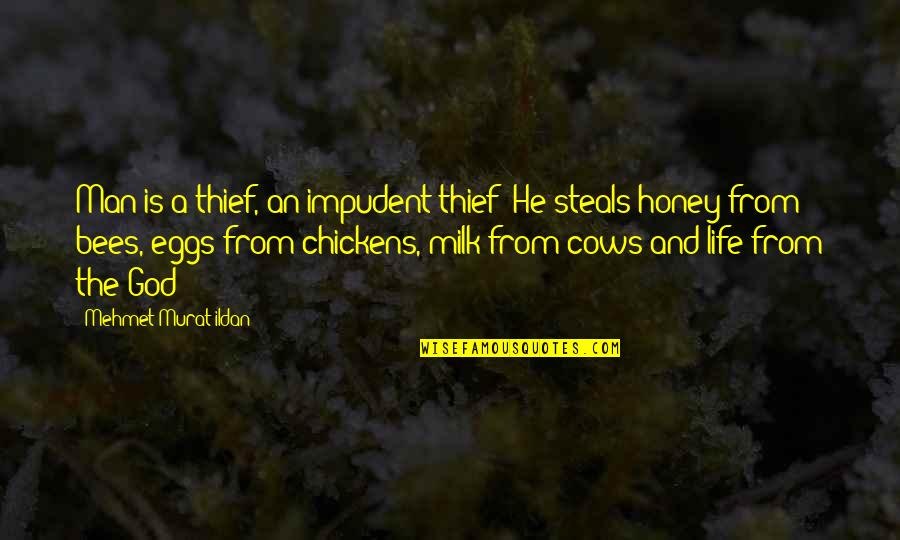 Man is a thief, an impudent thief! He steals honey from bees, eggs from chickens, milk from cows and life from the God! —
Mehmet Murat Ildan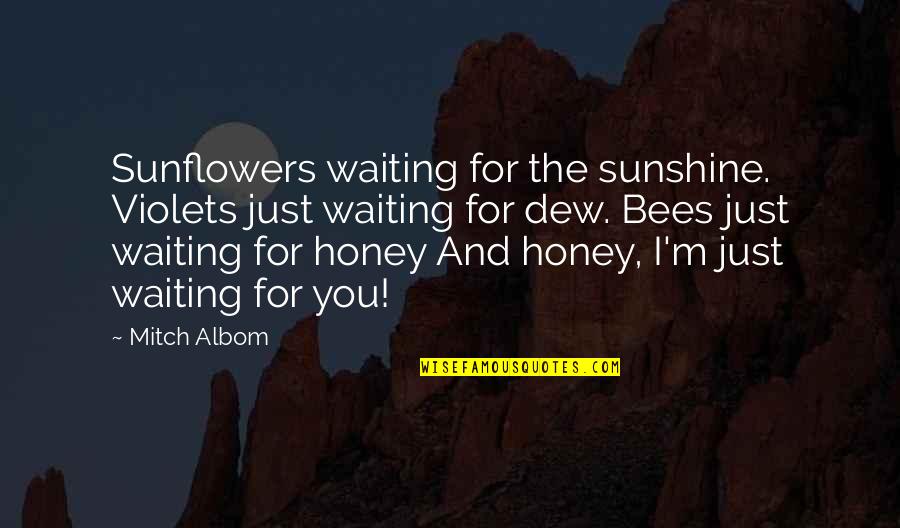 Sunflowers waiting for the sunshine. Violets just waiting for dew. Bees just waiting for honey And honey, I'm just waiting for you! —
Mitch Albom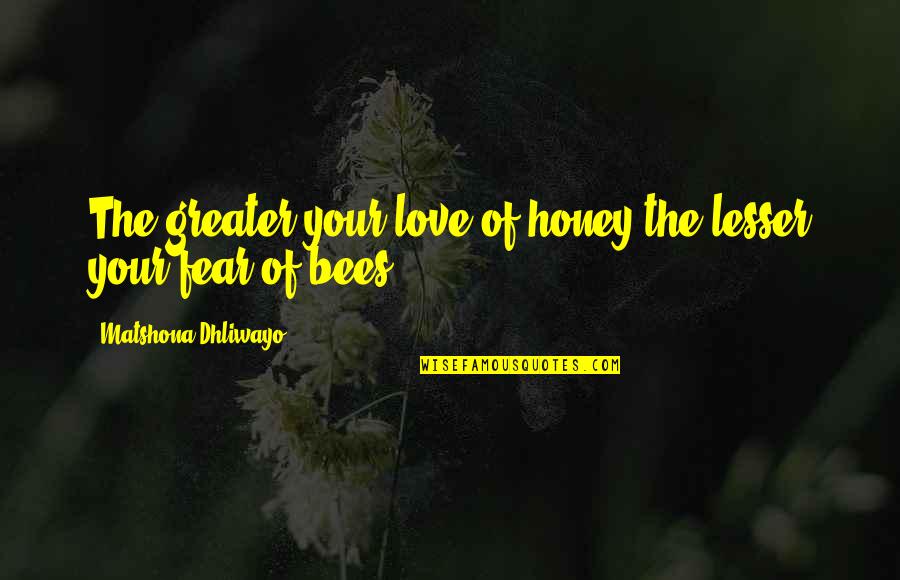 The greater your love of honey
the lesser your fear of bees. —
Matshona Dhliwayo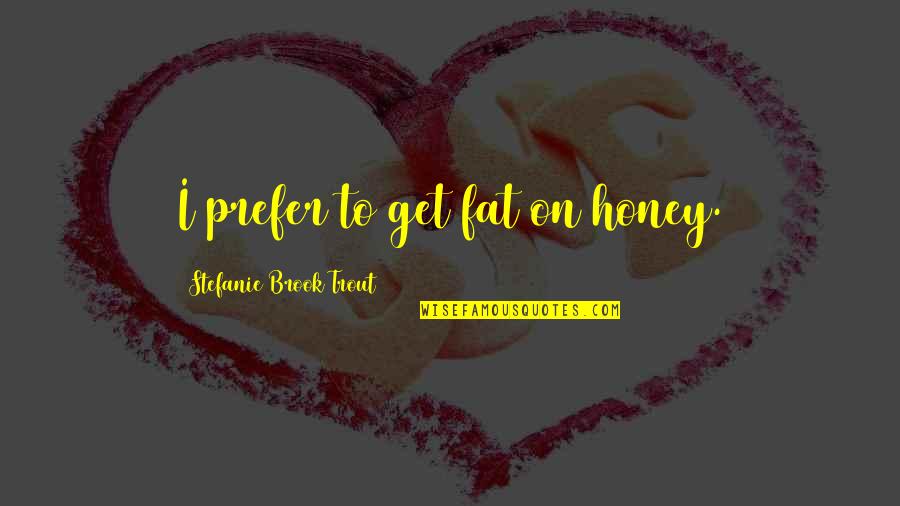 I prefer to get fat on honey. —
Stefanie Brook Trout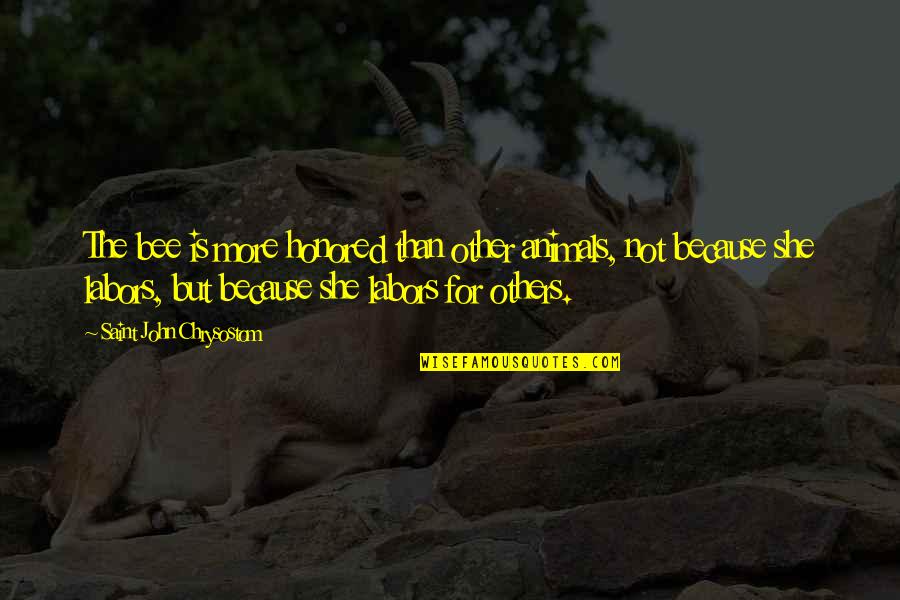 The bee is more honored than other animals, not because she labors, but because she labors for others. —
Saint John Chrysostom
The bee that hath honey in her mouth hath a sting in her tail. —
John Lyly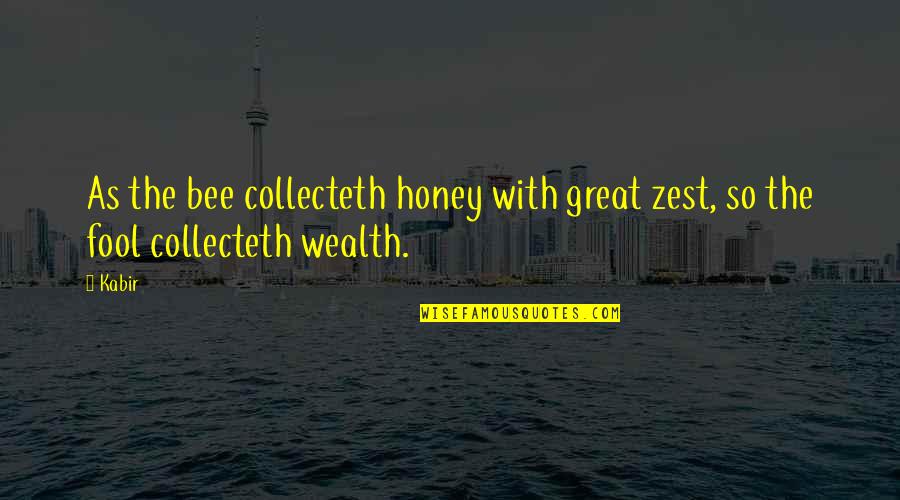 As the bee collecteth honey with great zest, so the fool collecteth wealth. —
Kabir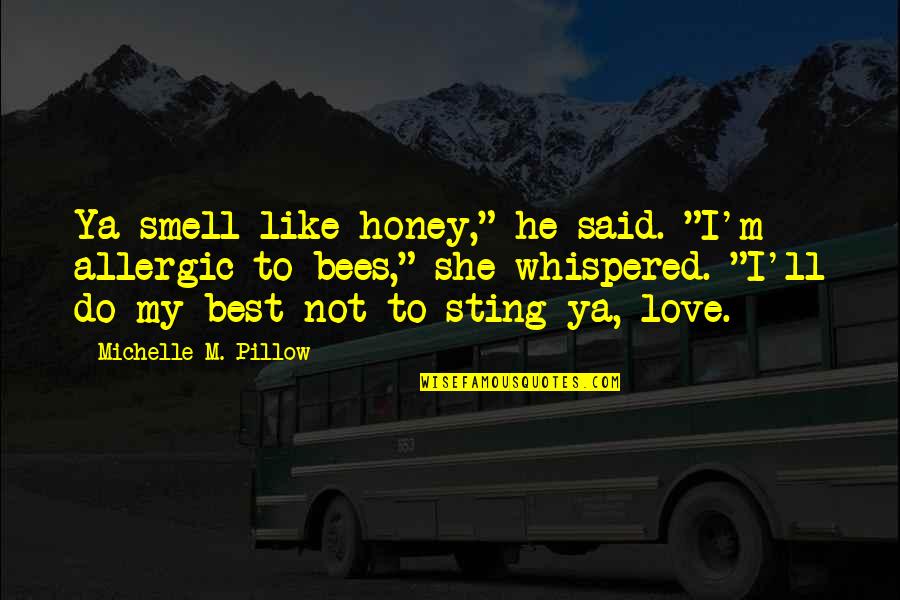 Ya smell like honey," he said.
"I'm allergic to bees," she whispered.
"I'll do my best not to sting ya, love. —
Michelle M. Pillow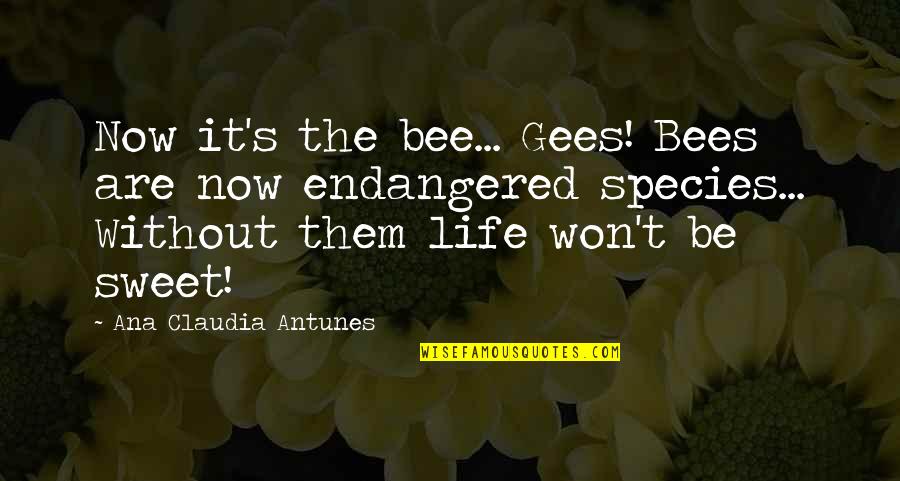 Now it's the bee... Gees! Bees are now endangered species... Without them life won't be sweet! —
Ana Claudia Antunes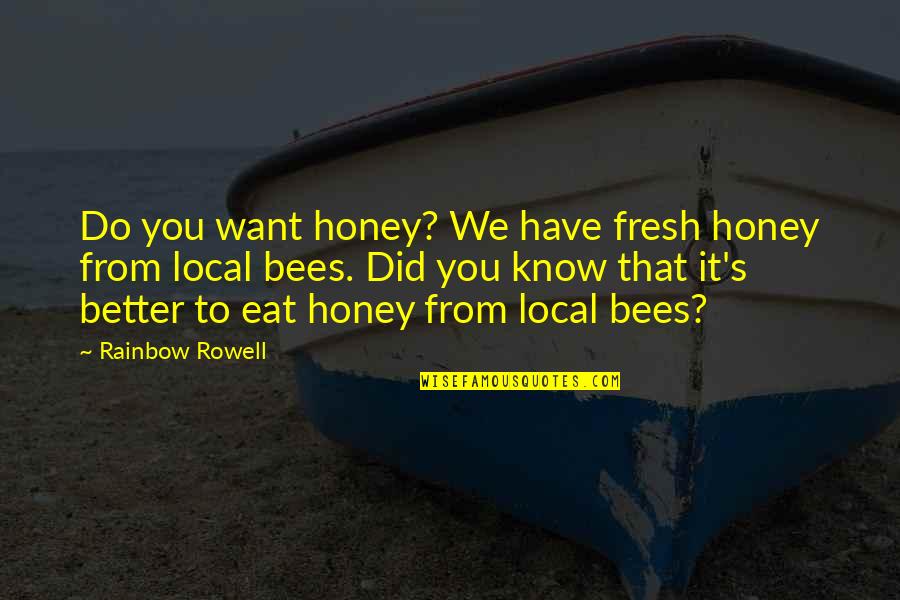 Do you want honey? We have fresh honey from local bees. Did you know that it's better to eat honey from local bees? —
Rainbow Rowell
Everything about her was sweet, pale like honey. You would not have been surprised to see a bee caught in the tangles of that yellow hair. —
Katherine Mansfield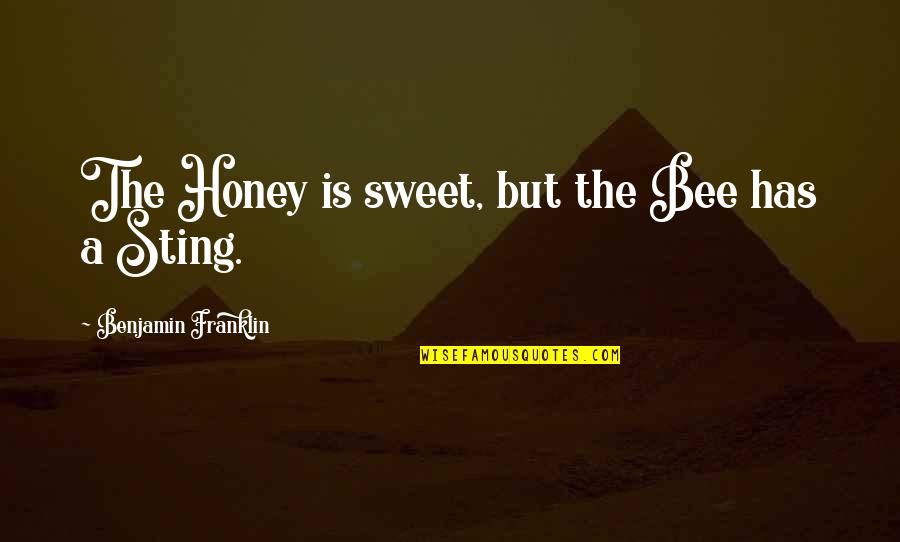 The Honey is sweet, but the Bee has a Sting. —
Benjamin Franklin