Hold You Forever Quotes
Collection of top 41 famous quotes about Hold You Forever
Hold You Forever Quotes & Sayings
Happy to read and share the best inspirational Hold You Forever quotes, sayings and quotations on Wise Famous Quotes.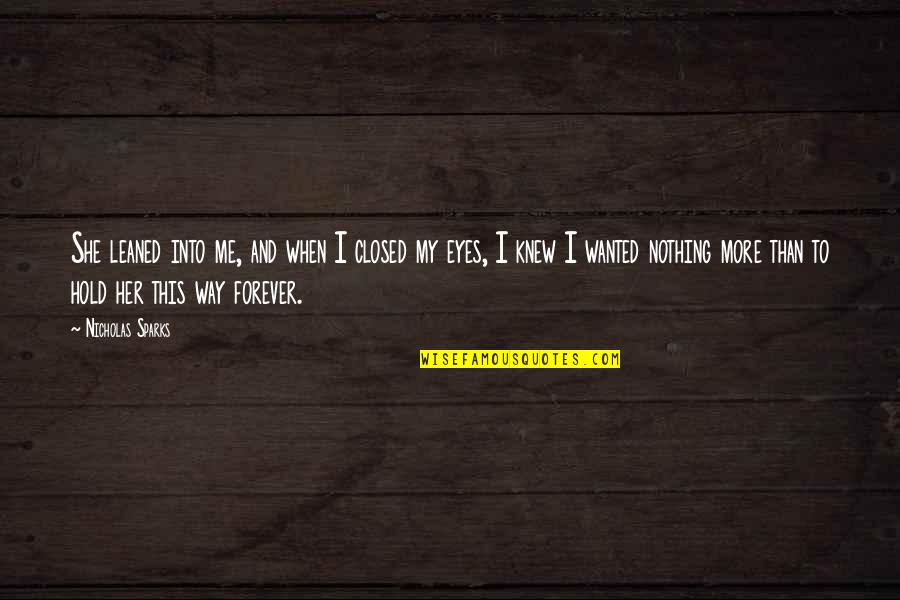 She leaned into me, and when I closed my eyes, I knew I wanted nothing more than to hold her this way forever.
—
Nicholas Sparks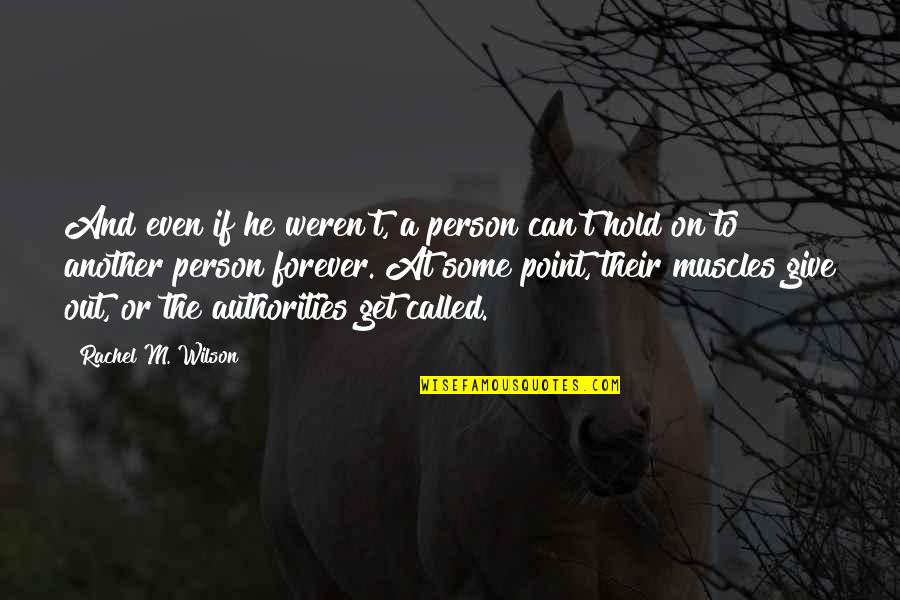 And even if he weren't, a person can't hold on to another person forever. At some point, their muscles give out, or the authorities get called.
—
Rachel M. Wilson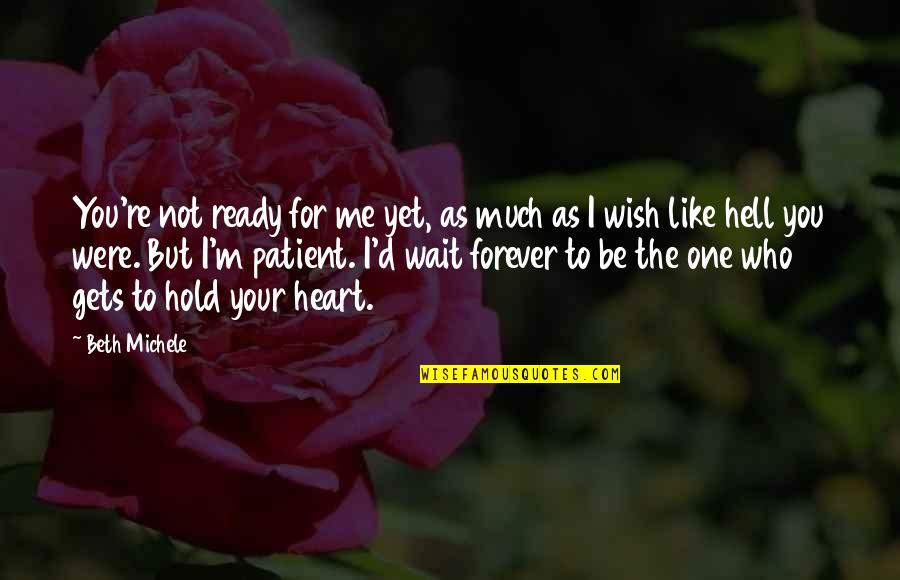 You're not ready for me yet, as much as I wish like hell you were. But I'm patient. I'd wait forever to be the one who gets to hold your heart.
—
Beth Michele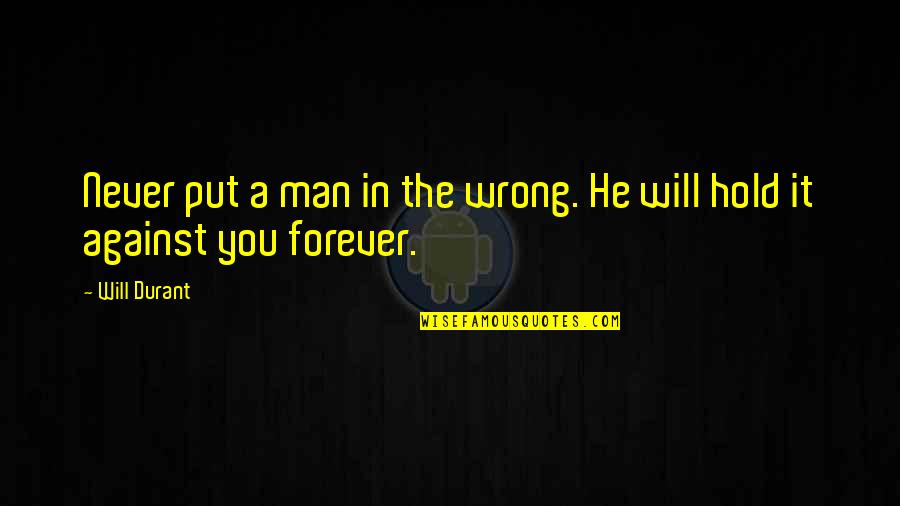 Never put a man in the wrong. He will hold it against you forever.
—
Will Durant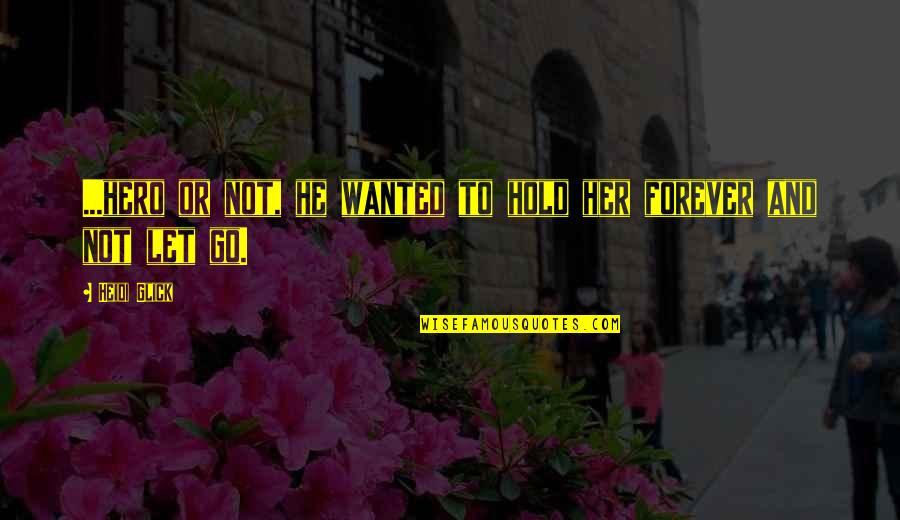 ...hero or not, he wanted to hold her forever and not let go. —
Heidi Glick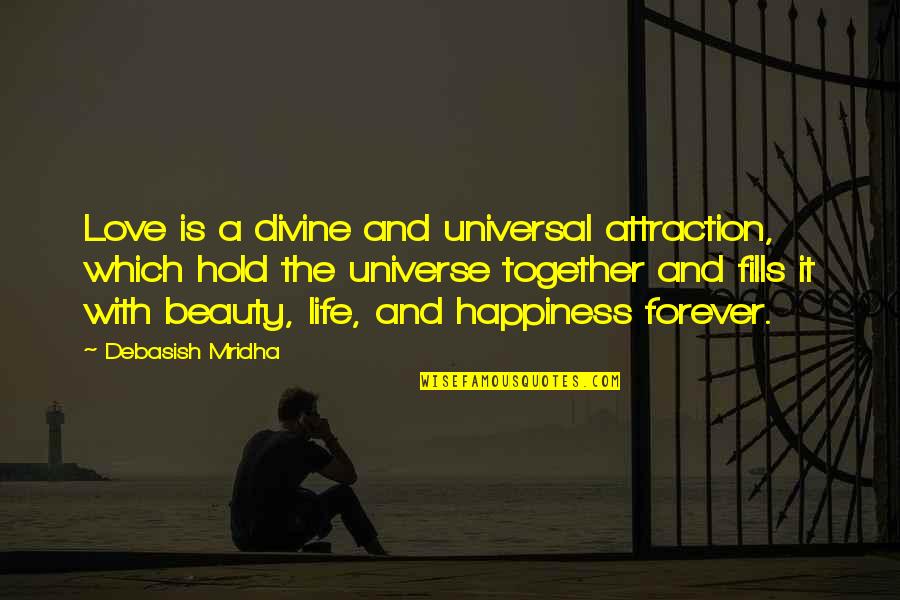 Love is a divine and universal attraction, which hold the universe together and fills it with beauty, life, and happiness forever. —
Debasish Mridha
We have nothing that is really our own; we hold everything as a loan. —
Nicolas Poussin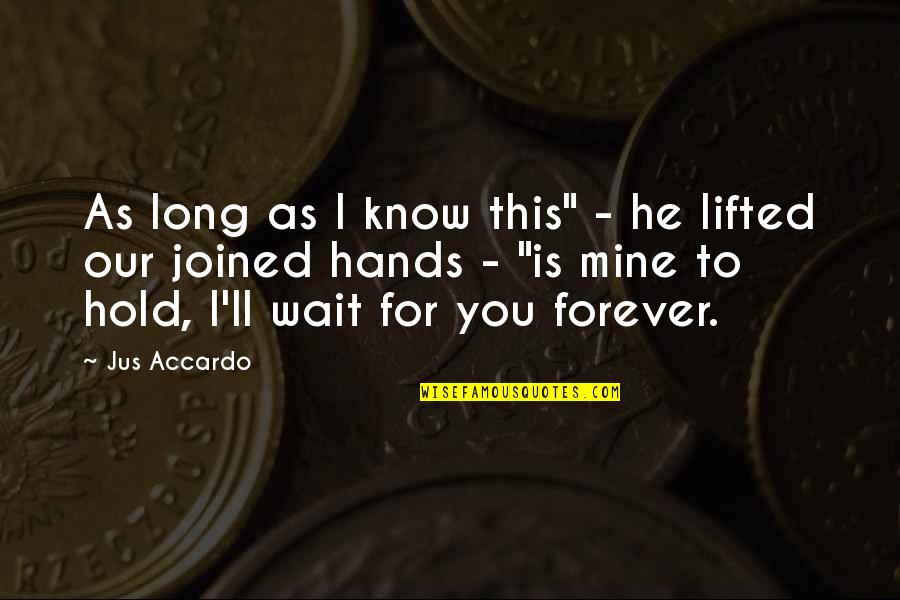 As long as I know this" - he lifted our joined hands - "is mine to hold, I'll wait for you forever. —
Jus Accardo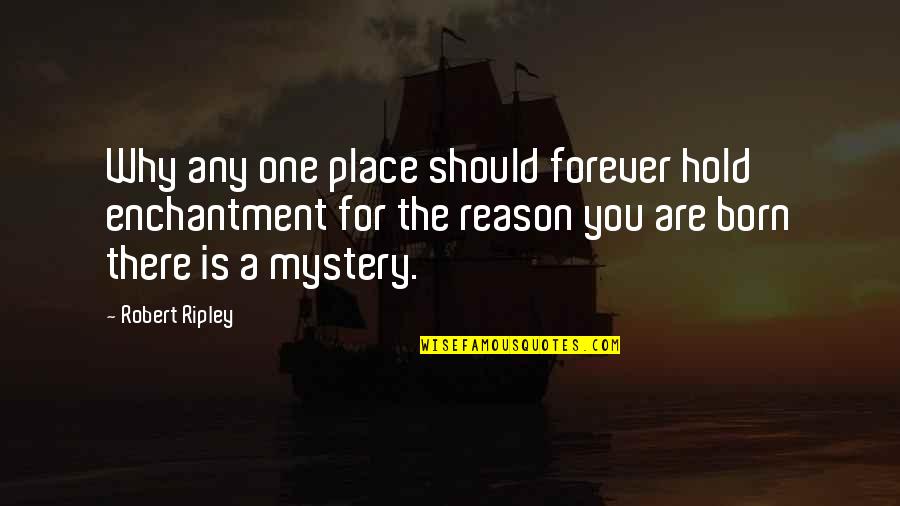 Why any one place should forever hold enchantment for the reason you are born there is a mystery. —
Robert Ripley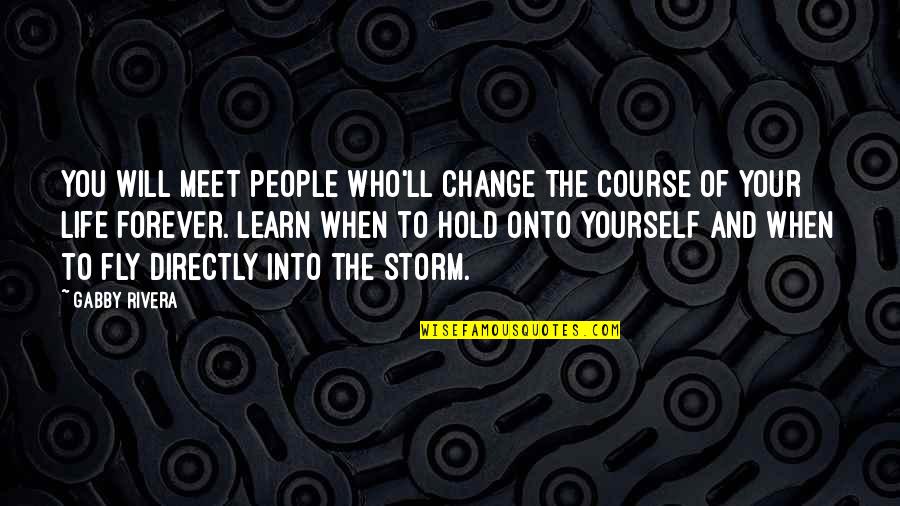 You will meet people who'll change the course of your life forever. Learn when to hold onto yourself and when to fly directly into the storm. —
Gabby Rivera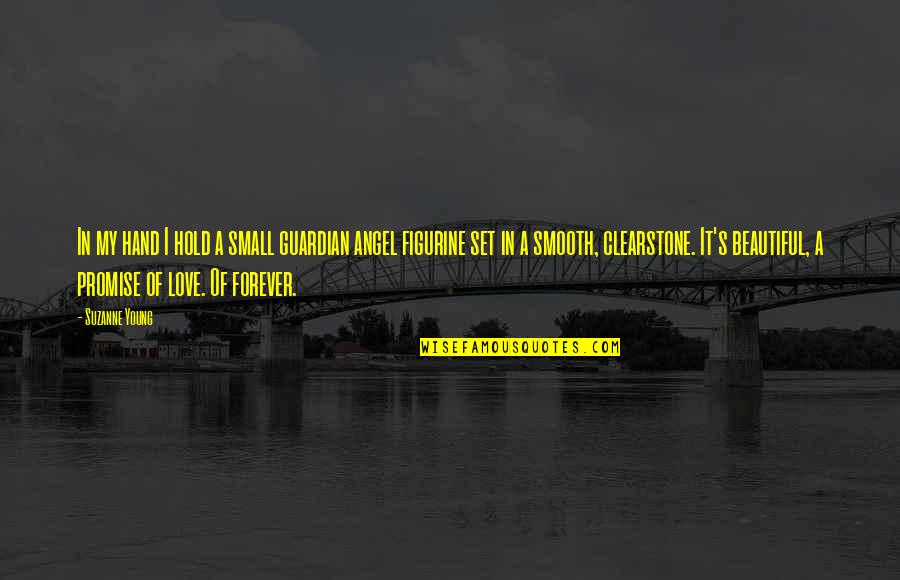 In my hand I hold a small guardian angel figurine set in a smooth, clear
stone. It's beautiful, a promise of love. Of forever. —
Suzanne Young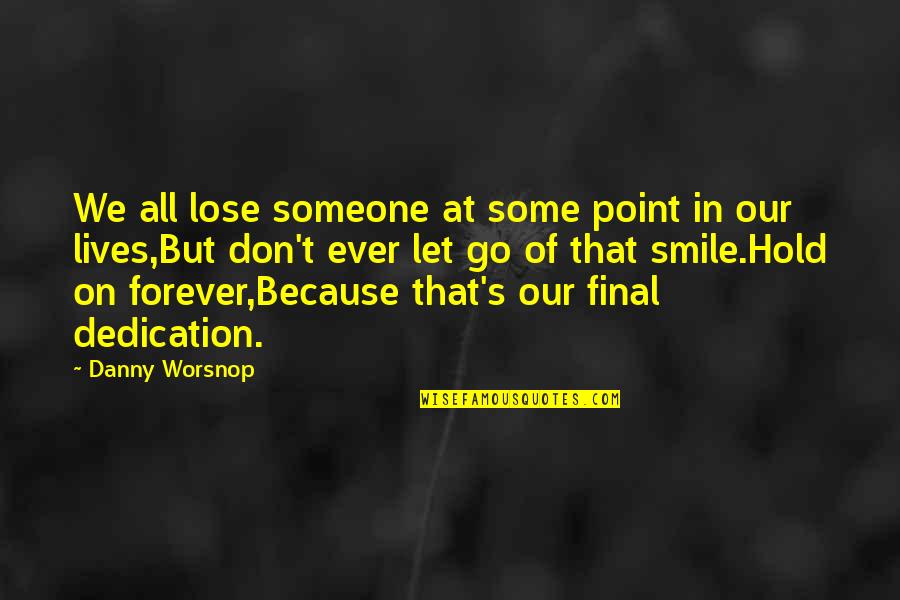 We all lose someone at some point in our lives,
But don't ever let go of that smile.
Hold on forever,
Because that's our final dedication. —
Danny Worsnop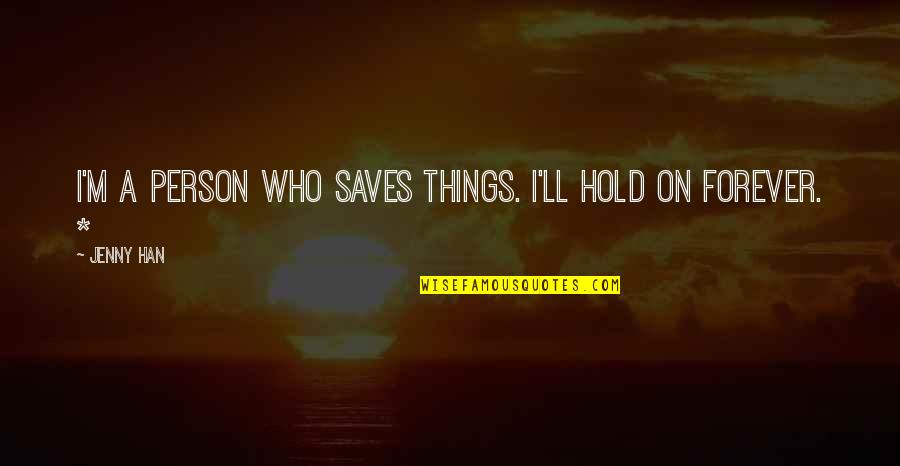 I'm a person who saves things. I'll hold on forever. * —
Jenny Han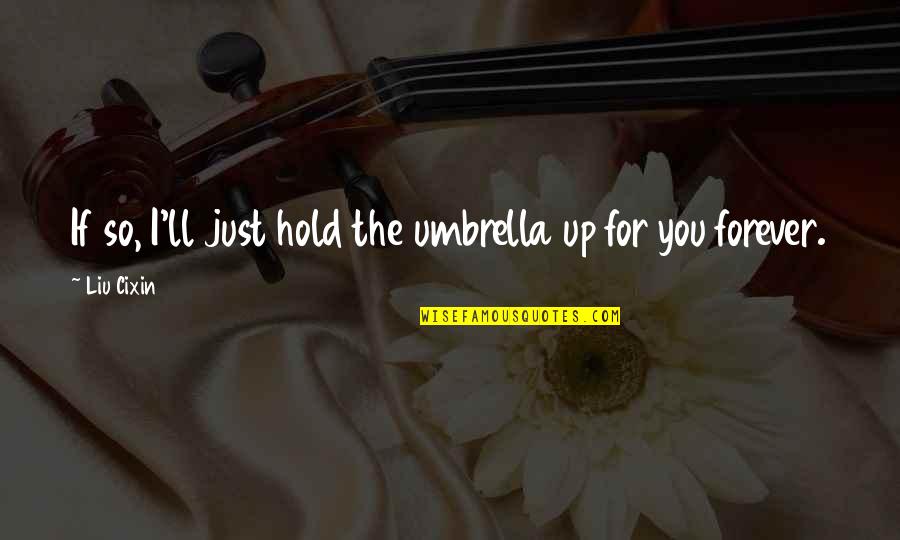 If so, I'll just hold the umbrella up for you forever. —
Liu Cixin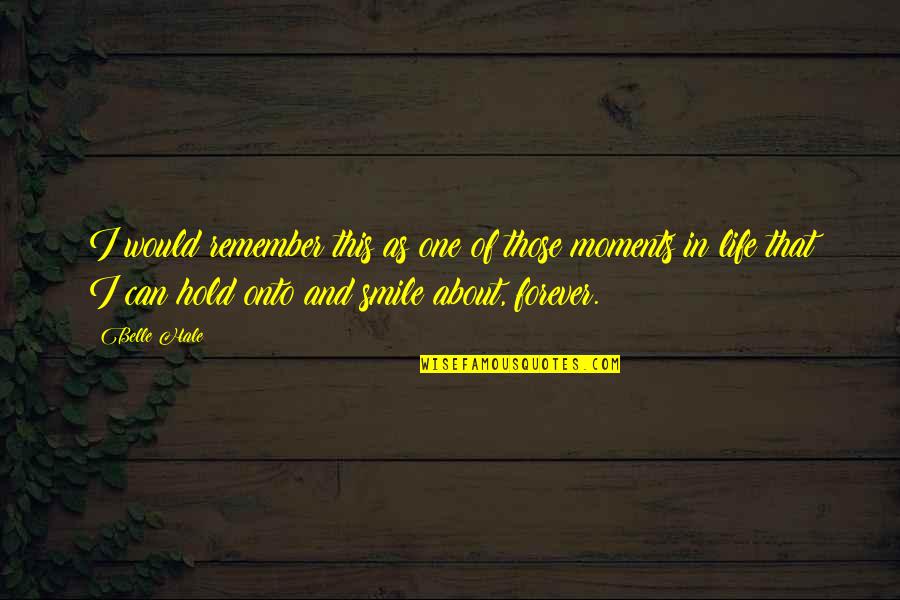 I would remember this as one of those moments in life that I can hold onto and smile about, forever. —
Belle Hale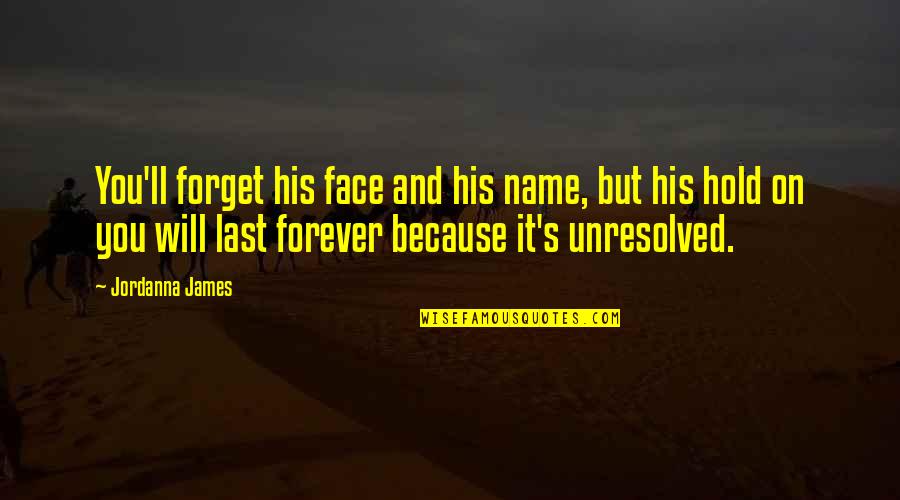 You'll forget his face and his name, but his hold on you will last forever because it's unresolved. —
Jordanna James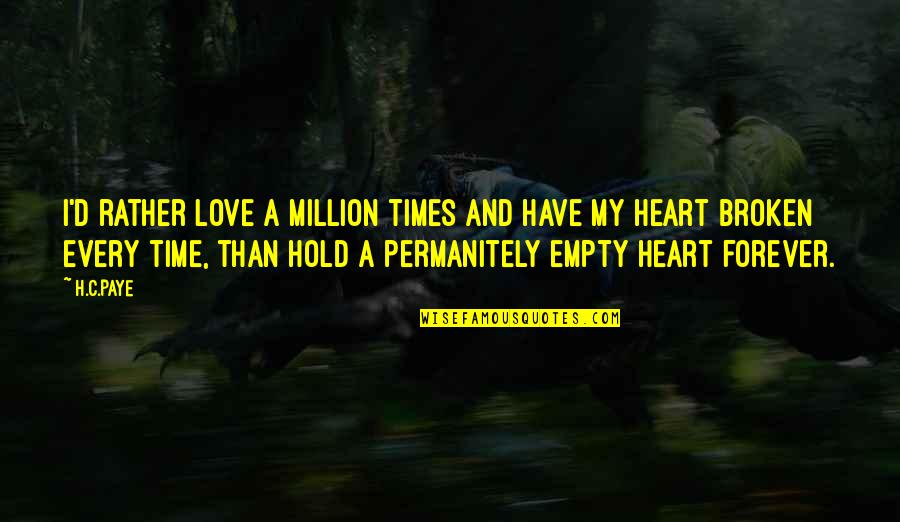 I'd rather love a million times and have my heart broken every time, than hold a permanitely empty heart forever. —
H.C.Paye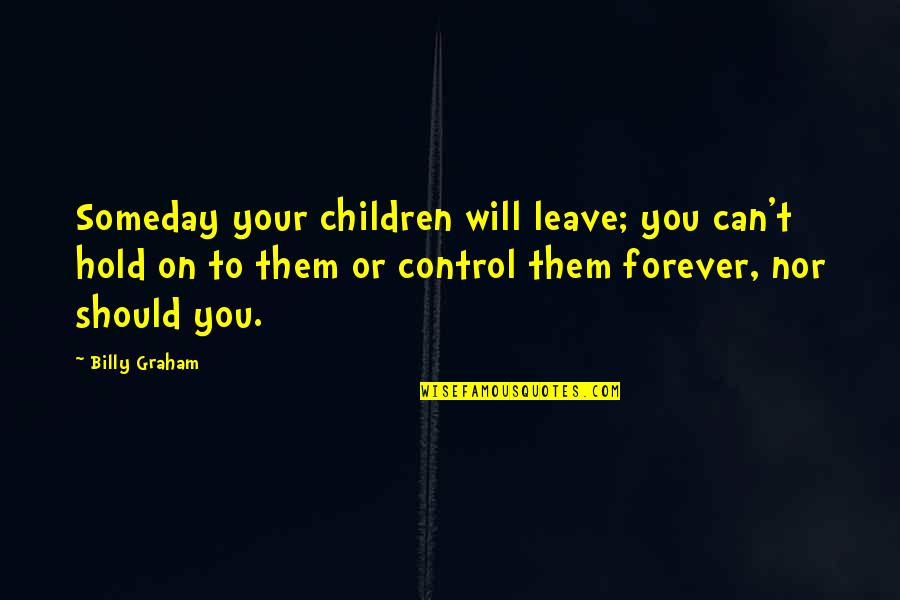 Someday your children will leave; you can't hold on to them or control them forever, nor should you. —
Billy Graham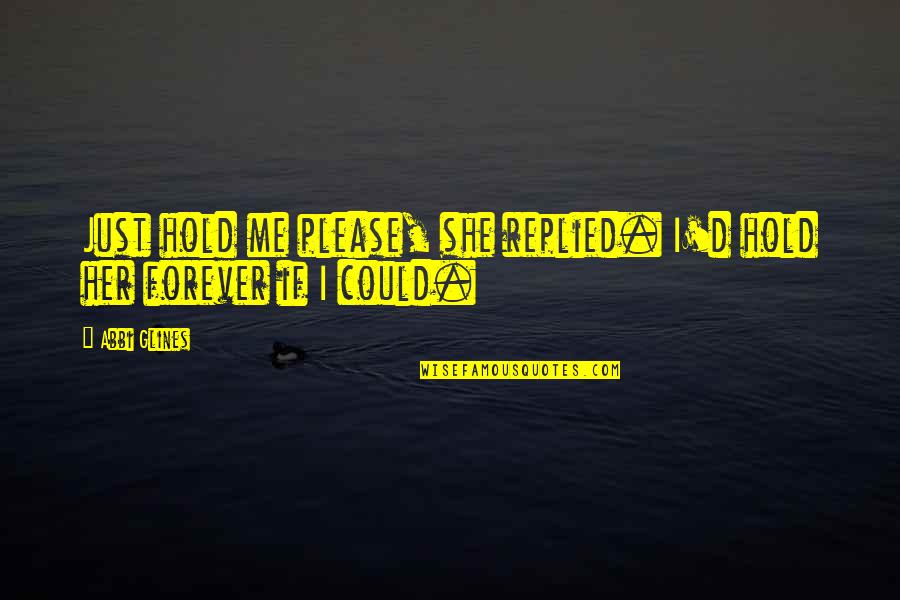 Just hold me please, she replied. I'd hold her forever if I could. —
Abbi Glines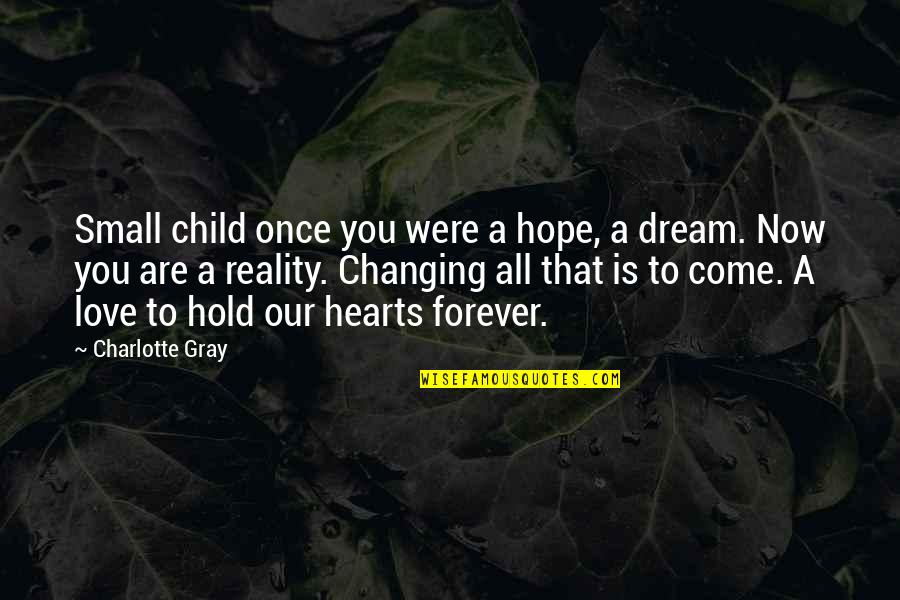 Small child once you were a hope, a dream. Now you are a reality. Changing all that is to come. A love to hold our hearts forever. —
Charlotte Gray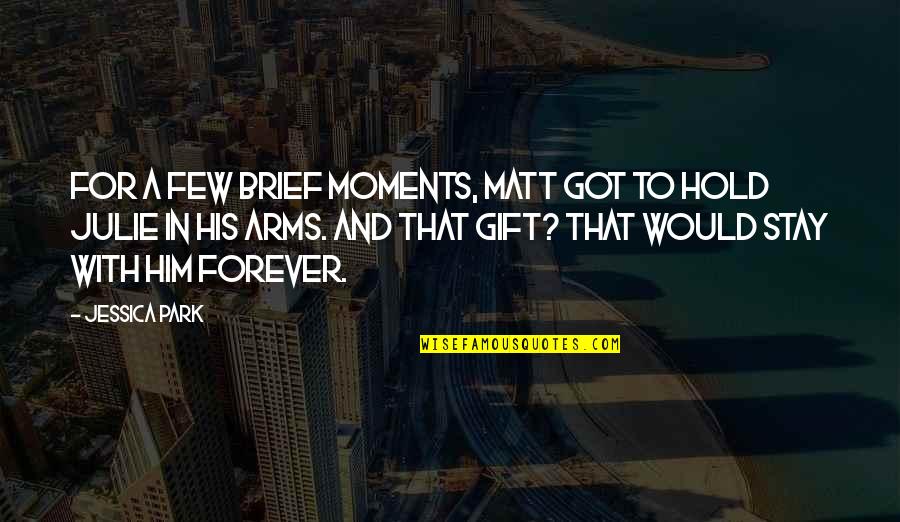 For a few brief moments, Matt got to hold Julie in his arms. And that gift? That would stay with him forever. —
Jessica Park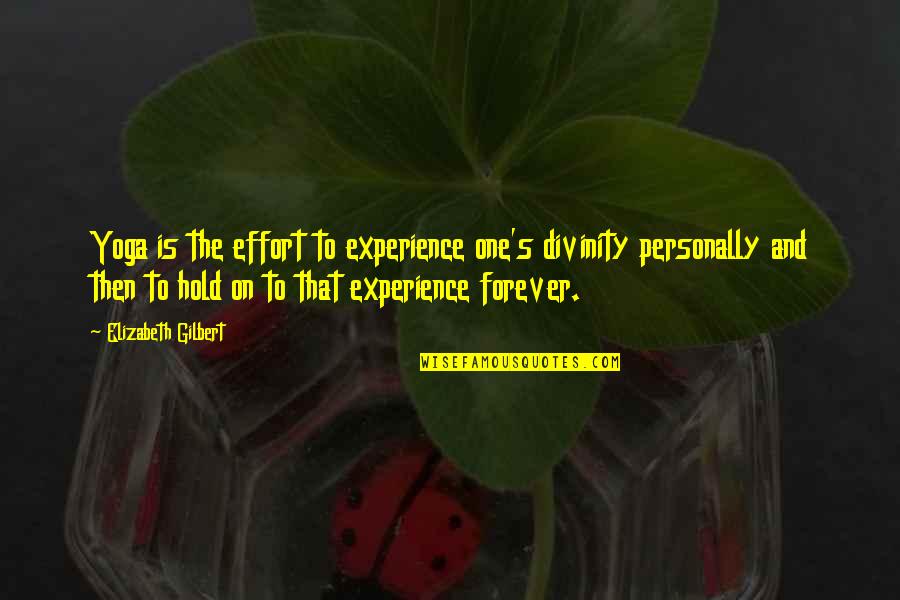 Yoga is the effort to experience one's divinity personally and then to hold on to that experience forever. —
Elizabeth Gilbert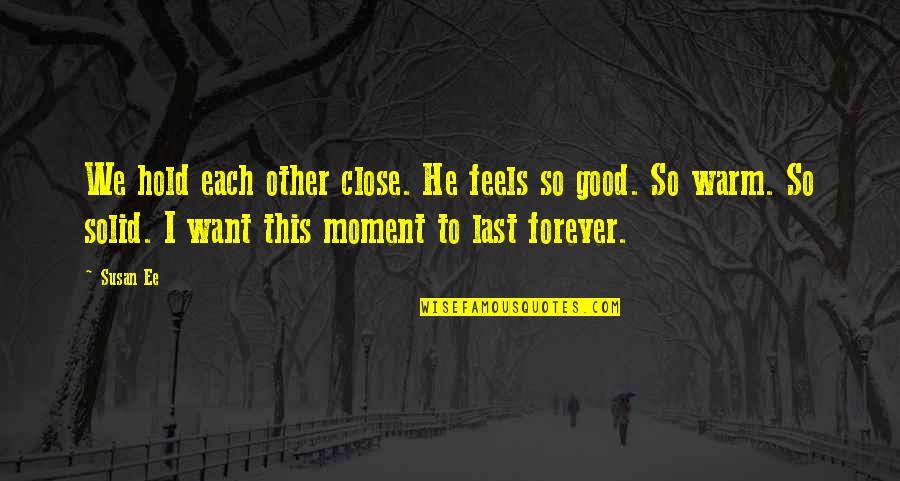 We hold each other close. He feels so good. So warm. So solid. I want this moment to last forever. —
Susan Ee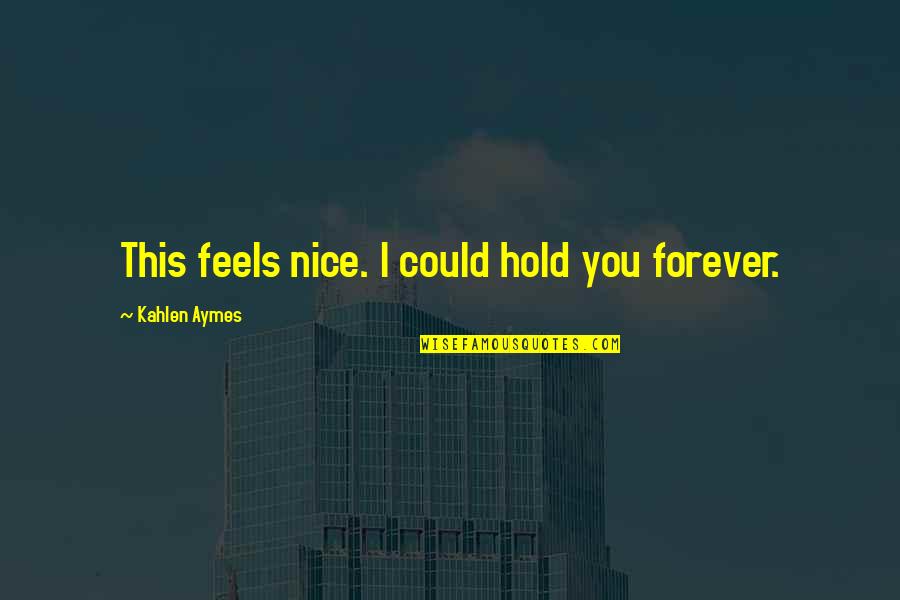 This feels nice. I could
hold you forever
. —
Kahlen Aymes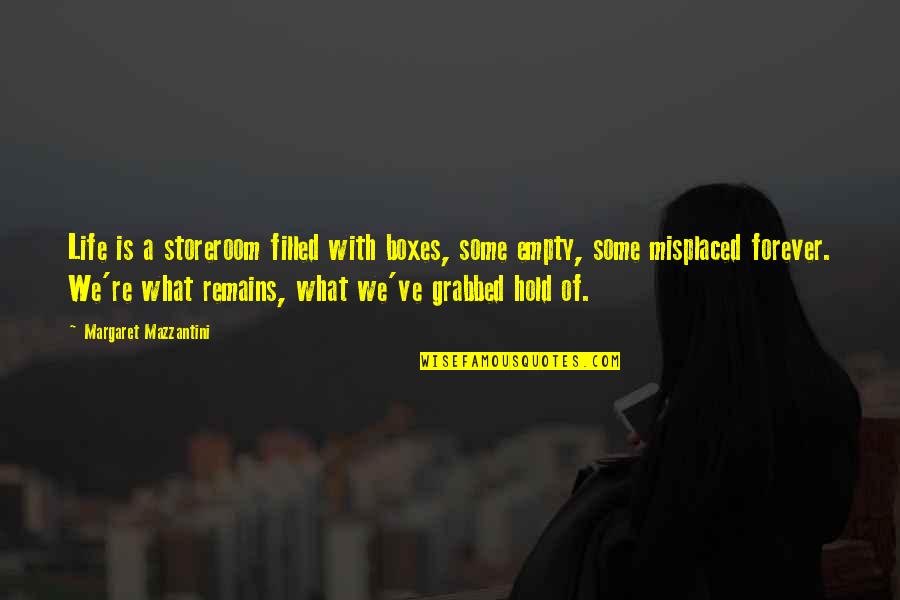 Life is a storeroom filled with boxes, some empty, some misplaced forever. We're what remains, what we've grabbed hold of. —
Margaret Mazzantini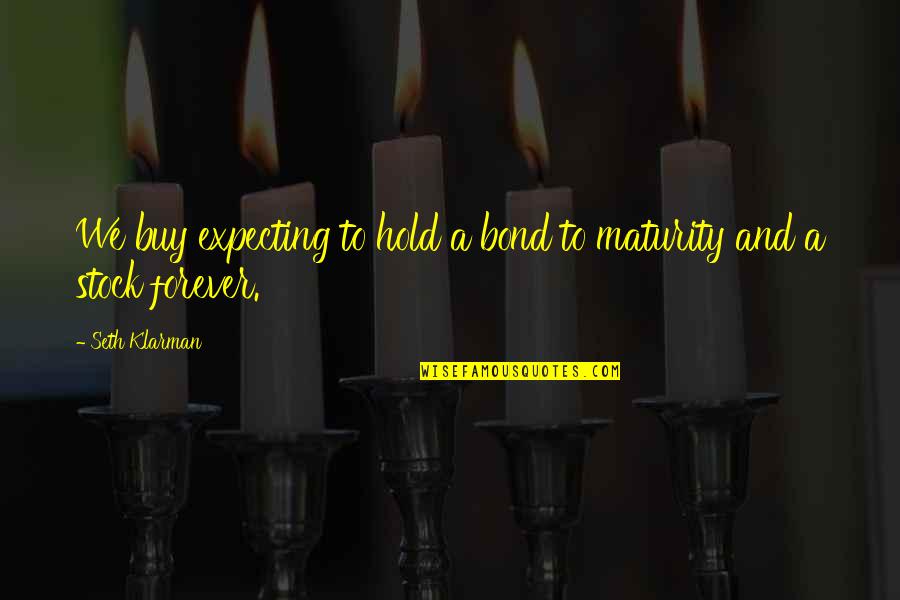 We buy expecting to hold a bond to maturity and a stock forever. —
Seth Klarman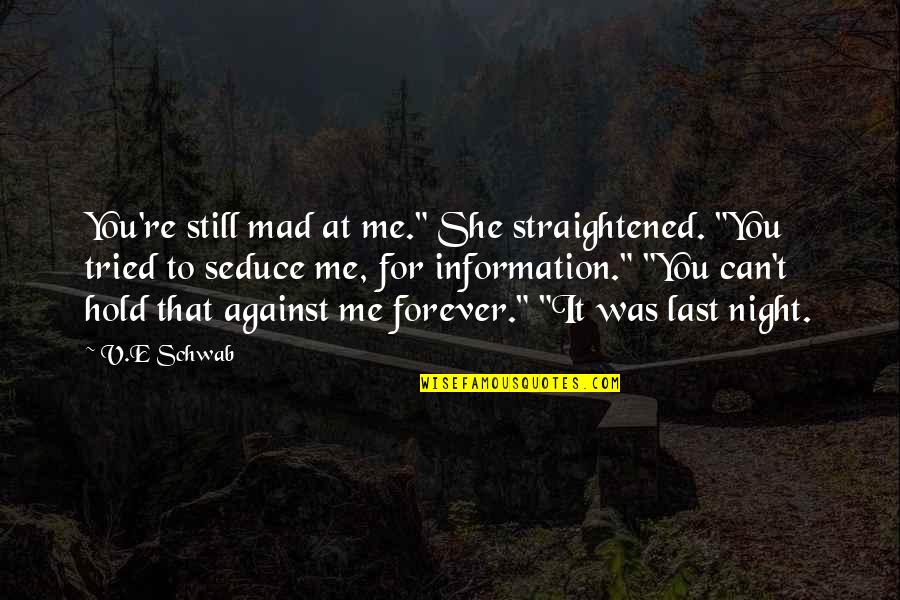 You're still mad at me." She straightened. "You tried to seduce me, for information." "You can't hold that against me forever." "It was last night. —
V.E Schwab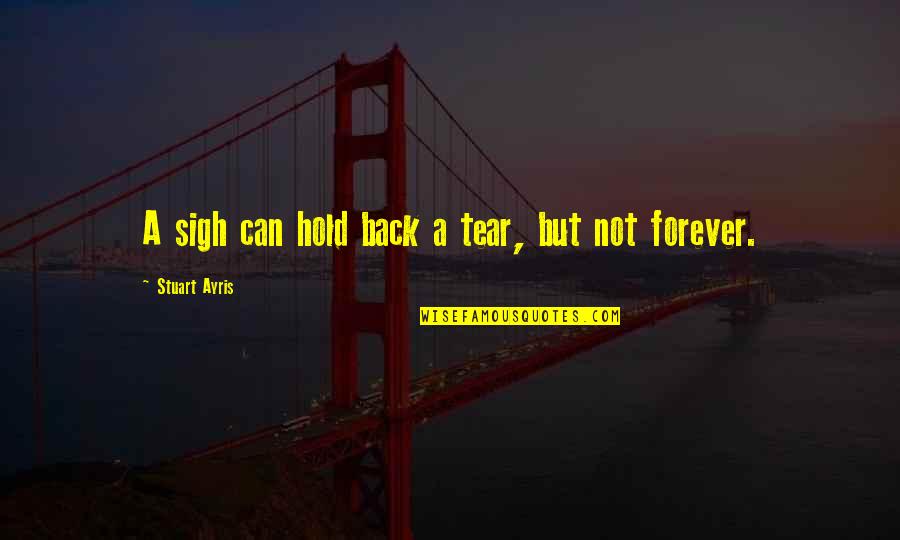 A sigh can hold back a tear, but not forever. —
Stuart Ayris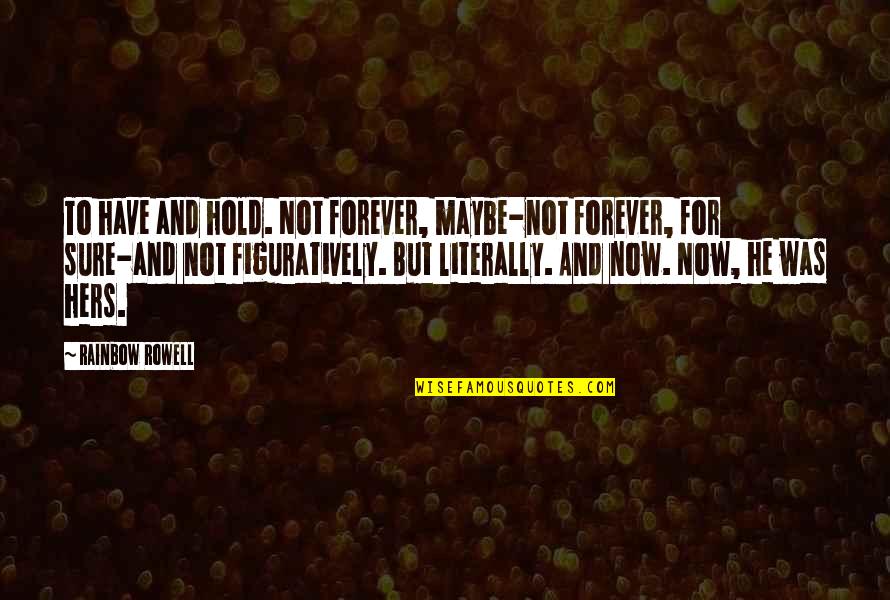 To have and hold. Not forever, maybe-not forever, for sure-and not figuratively. But literally. And now. Now, he was hers. —
Rainbow Rowell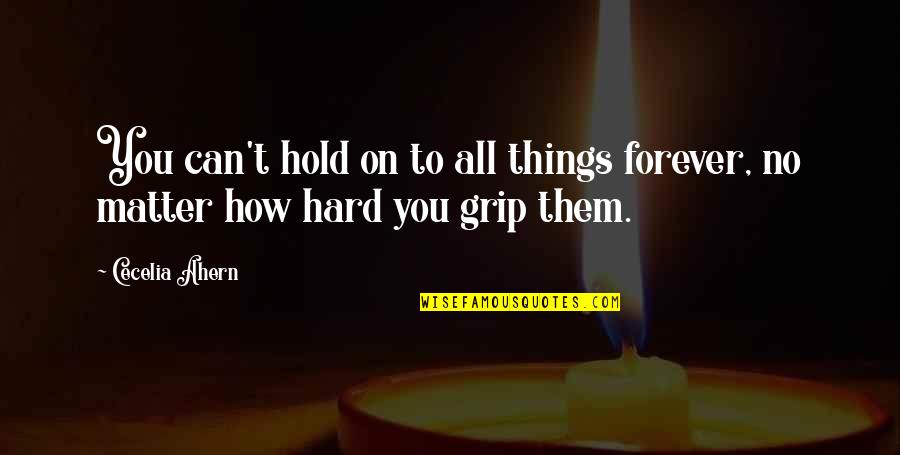 You can't hold on to all things forever, no matter how hard you grip them. —
Cecelia Ahern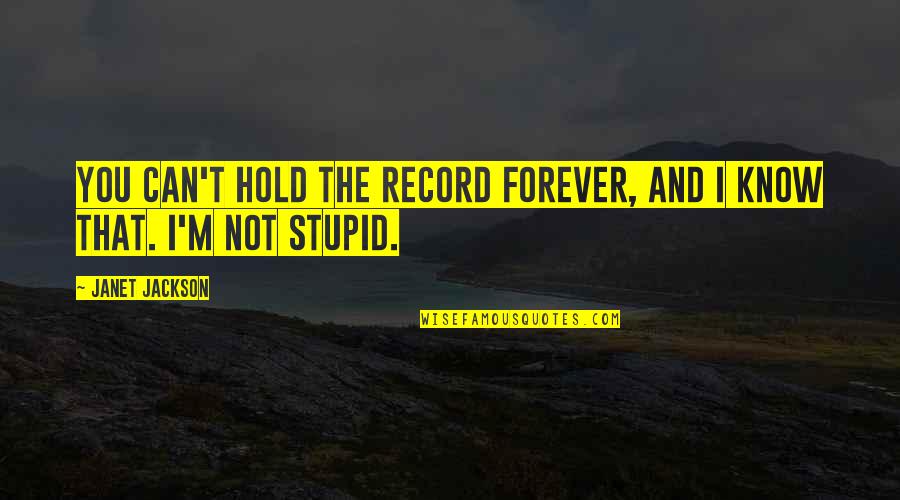 You can't hold the record forever, and I know that. I'm not stupid. —
Janet Jackson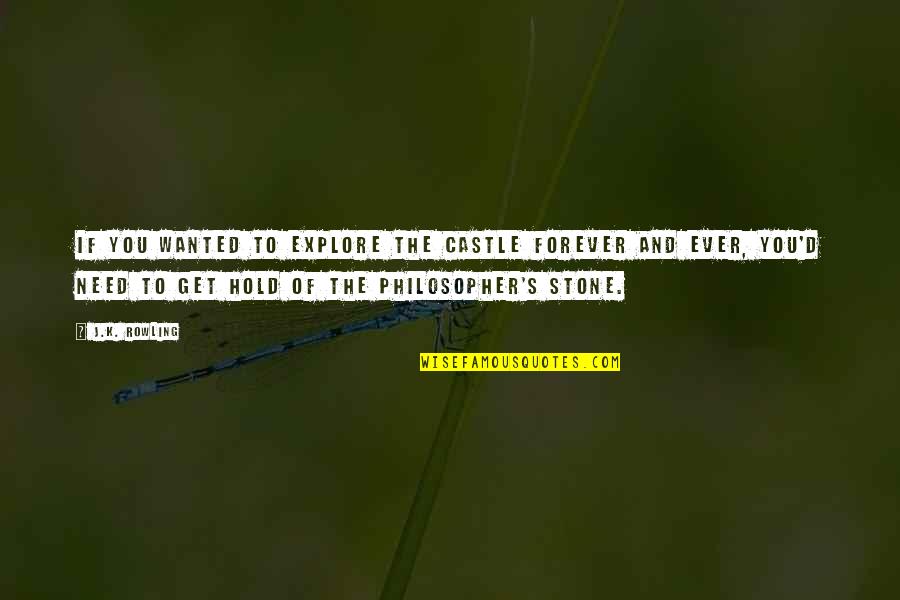 If you wanted to explore the castle forever and ever, you'd need to get hold of the Philosopher's Stone. —
J.K. Rowling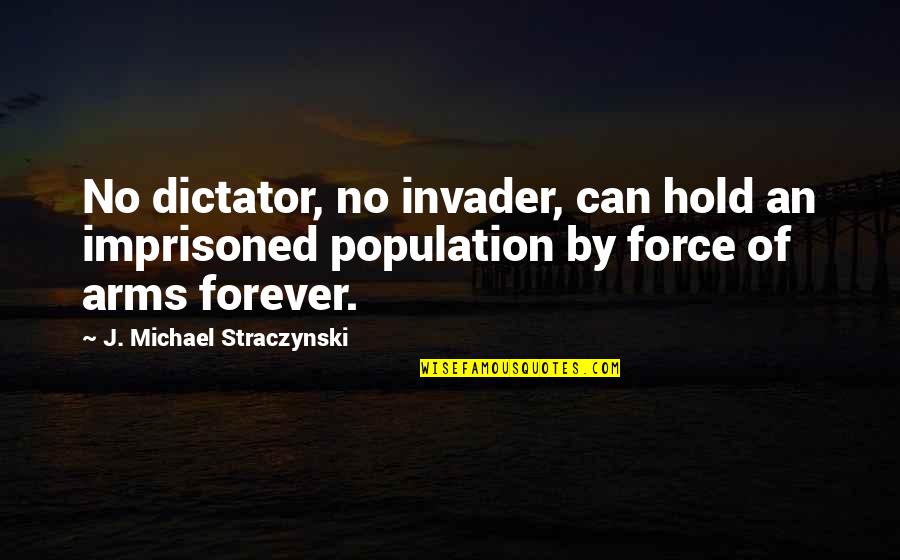 No dictator, no invader, can hold an imprisoned population by force of arms forever. —
J. Michael Straczynski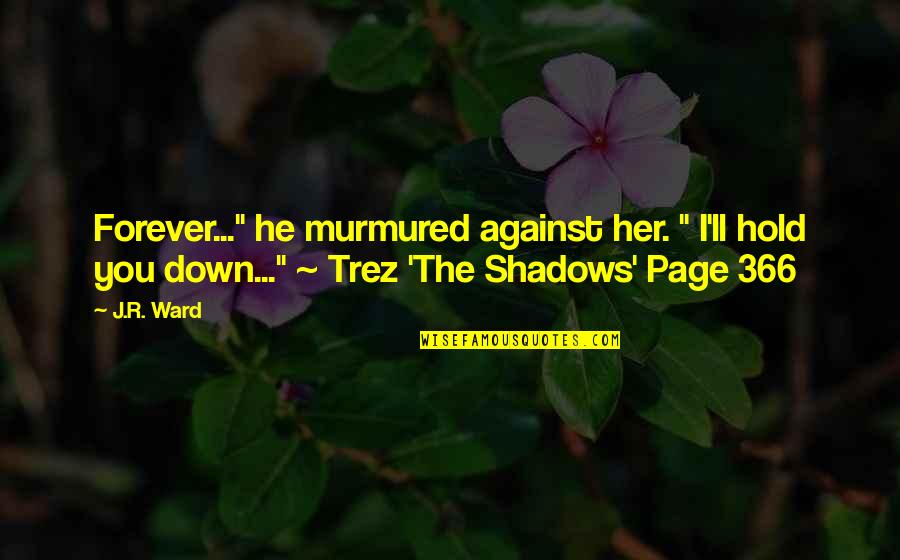 Forever..." he murmured against her. " I'll hold you down..." ~ Trez
'The Shadows' Page 366 —
J.R. Ward
I know I'll hold this loss in my heart forever. I know I'll hold, I'll hold. I know. —
Sara Quin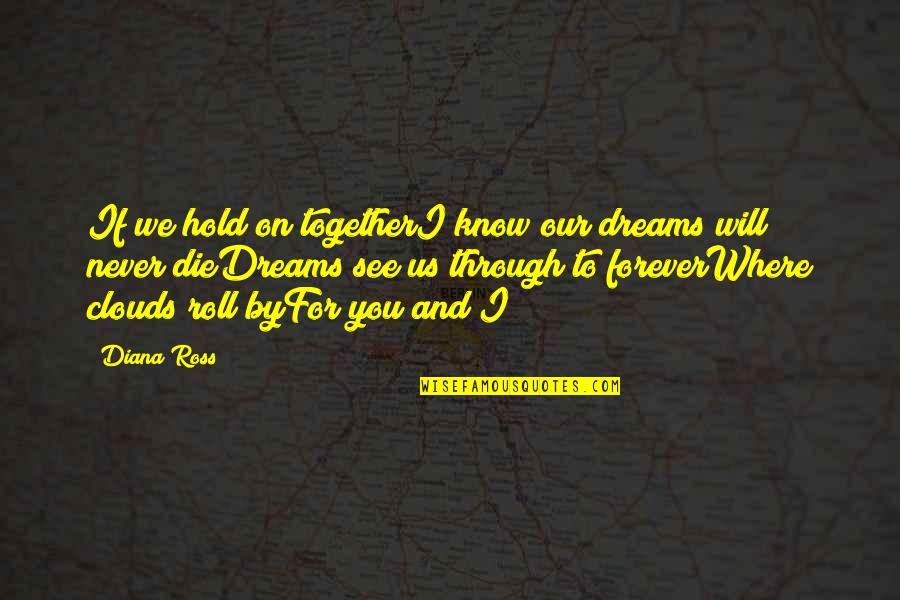 If we hold on together
I know our dreams will never die
Dreams see us through to forever
Where clouds roll by
For you and I —
Diana Ross