Health And Environment Quotes
Collection of top 25 famous quotes about Health And Environment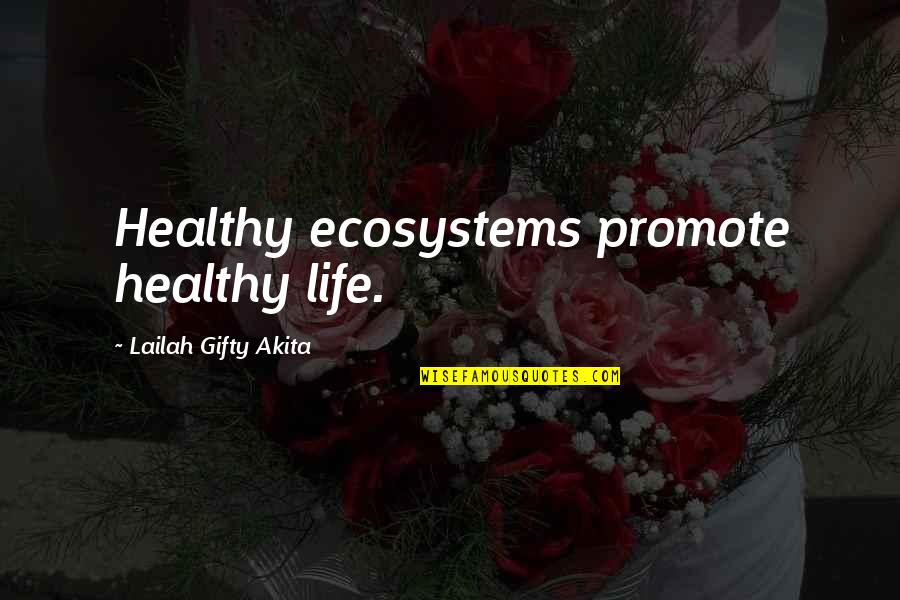 Healthy ecosystems promote healthy life.
—
Lailah Gifty Akita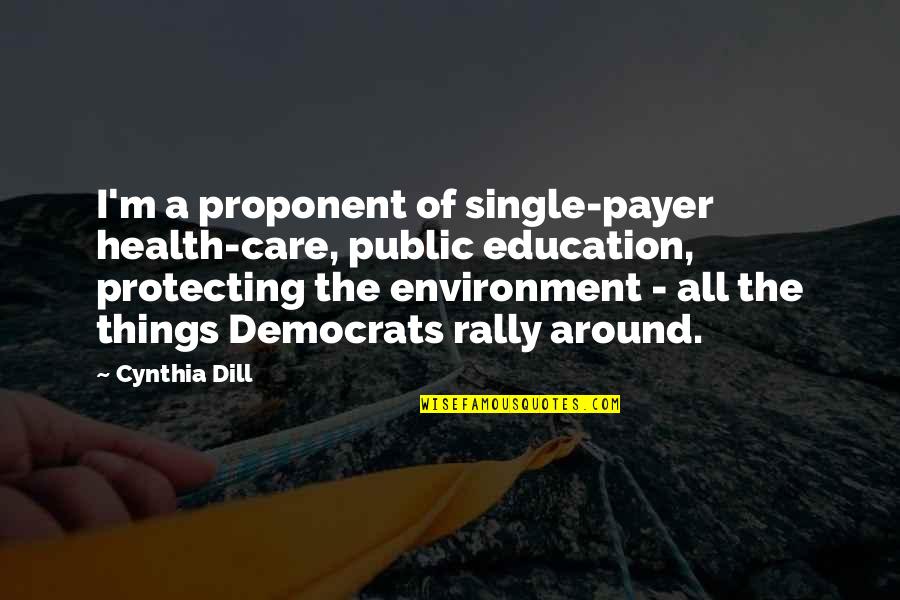 I'm a proponent of single-payer health-care, public education, protecting the environment - all the things Democrats rally around.
—
Cynthia Dill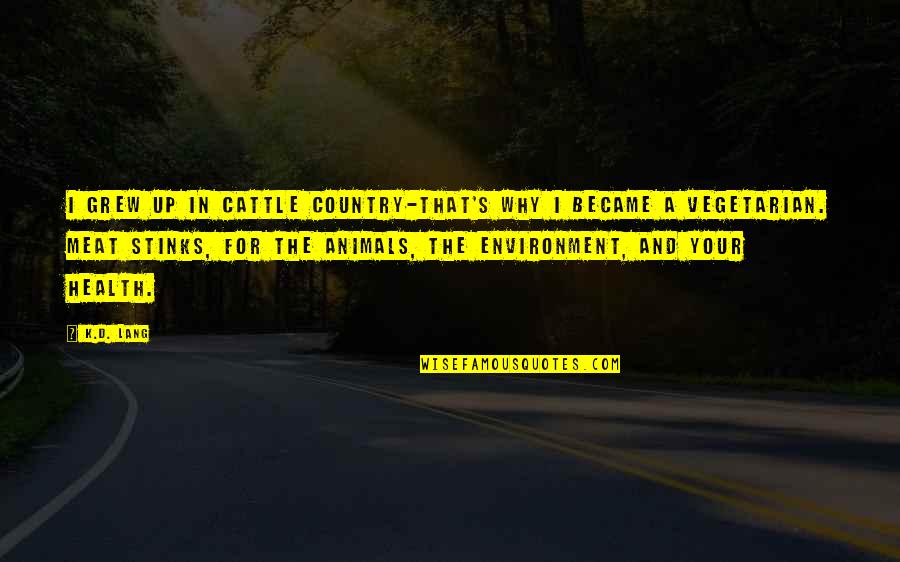 I grew up in cattle country-that's why I became a vegetarian. Meat stinks, for the animals, the environment, and your health.
—
K.d. Lang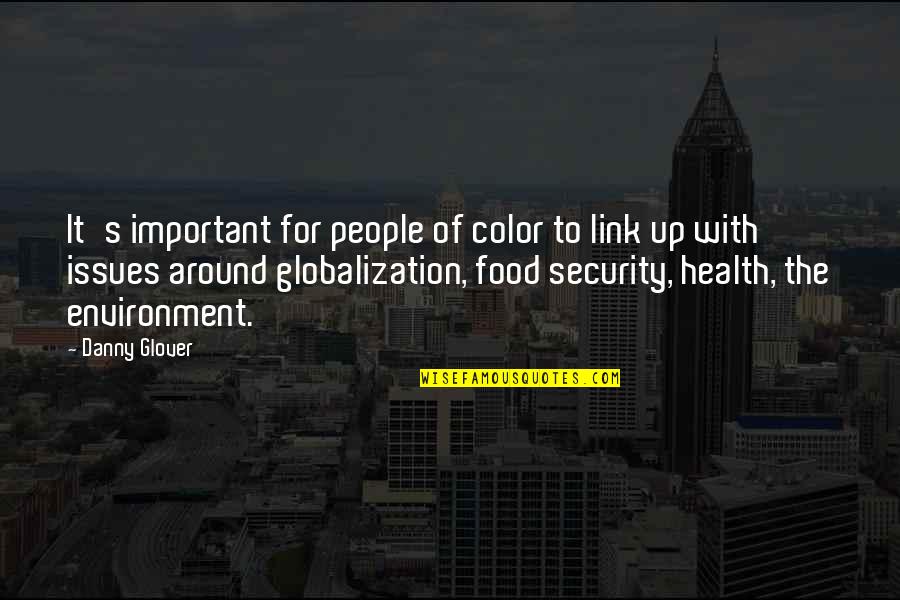 It's important for people of color to link up with issues around globalization, food security, health, the environment.
—
Danny Glover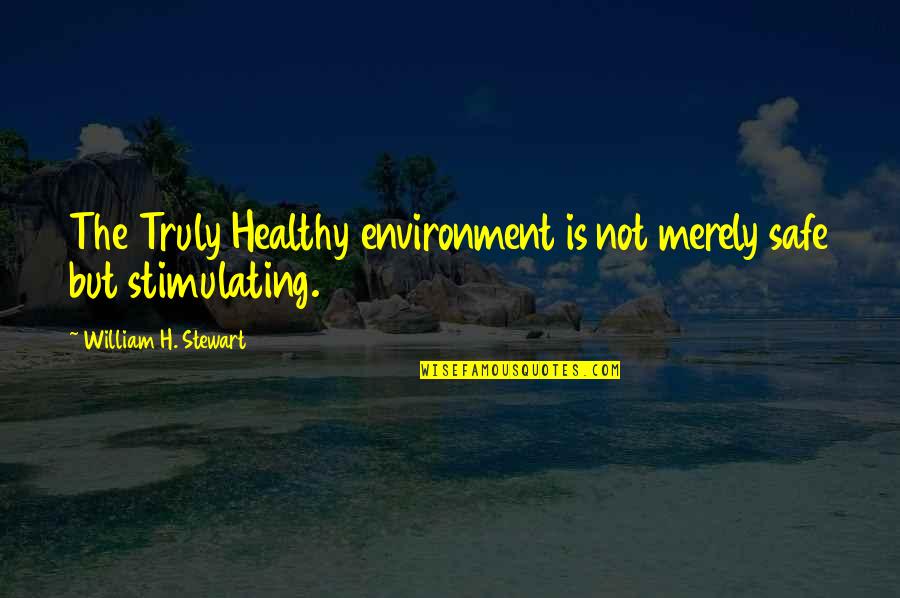 The Truly Healthy environment is not merely safe but stimulating.
—
William H. Stewart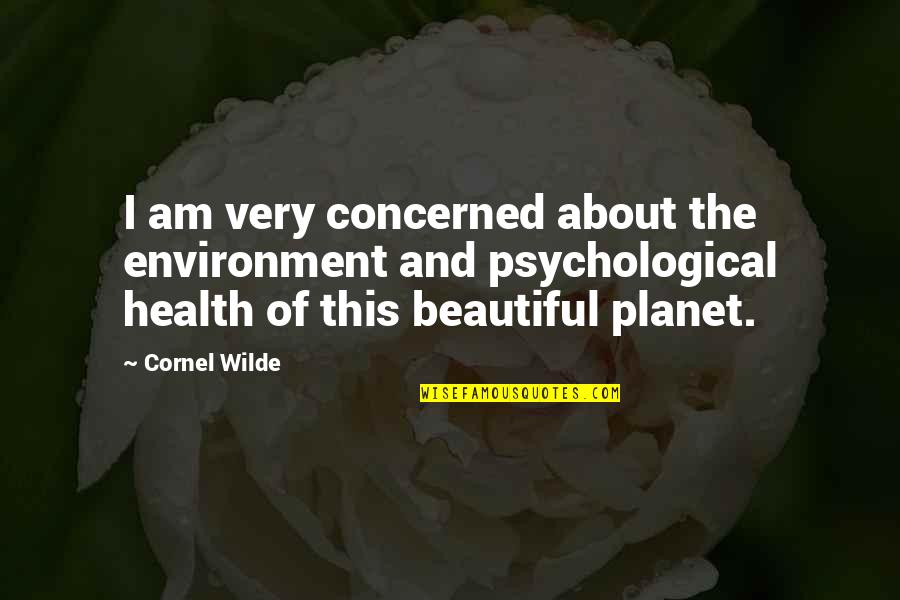 I am very concerned about the environment and psychological health of this beautiful planet.
—
Cornel Wilde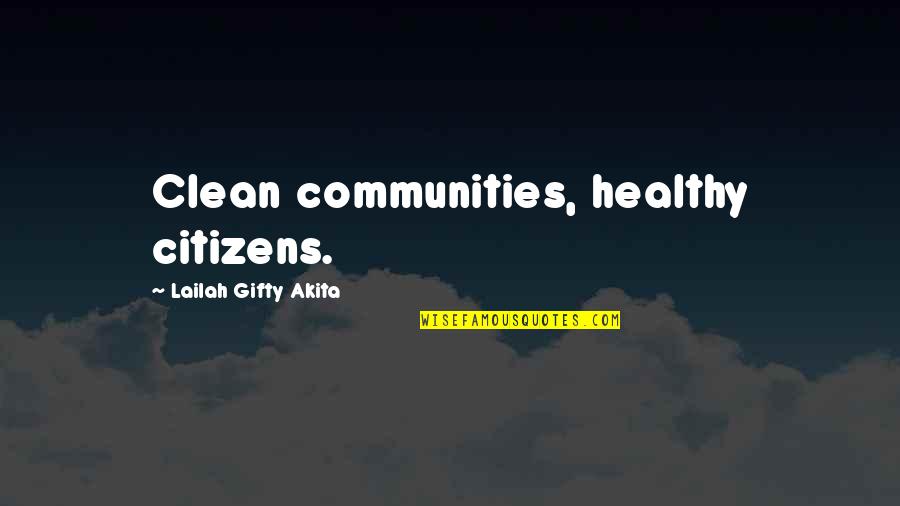 Clean communities, healthy citizens.
—
Lailah Gifty Akita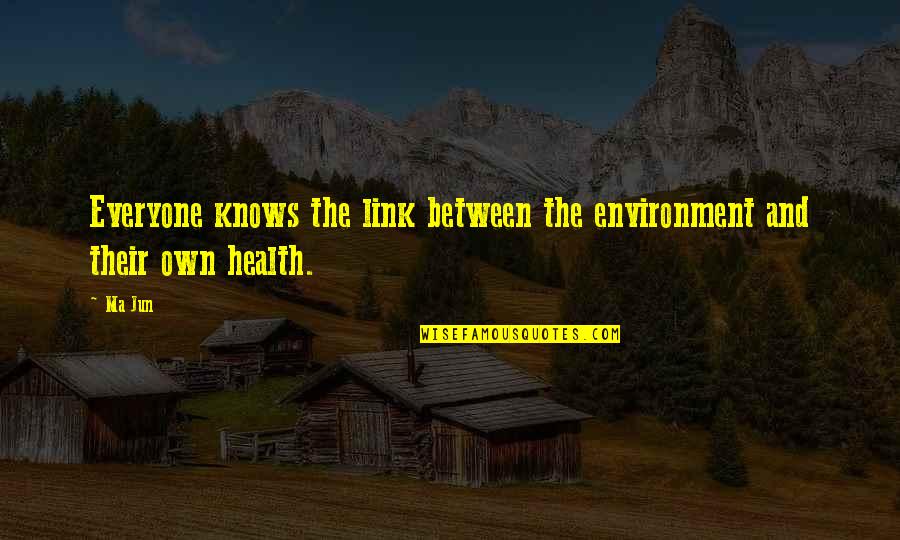 Everyone knows the link between the environment and their own health.
—
Ma Jun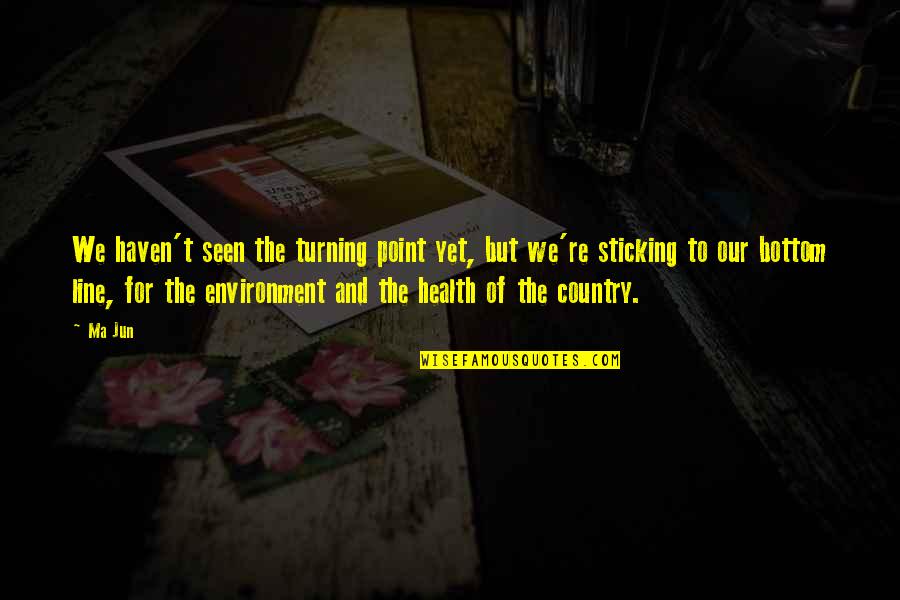 We haven't seen the turning point yet, but we're sticking to our bottom line, for the environment and the health of the country.
—
Ma Jun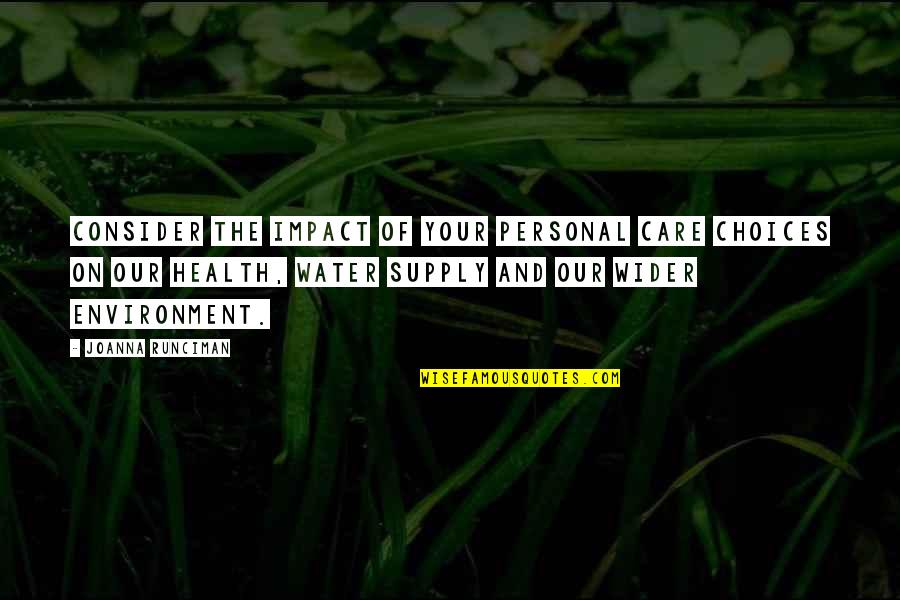 Consider the impact of your personal care choices on our health, water supply and our wider environment. —
Joanna Runciman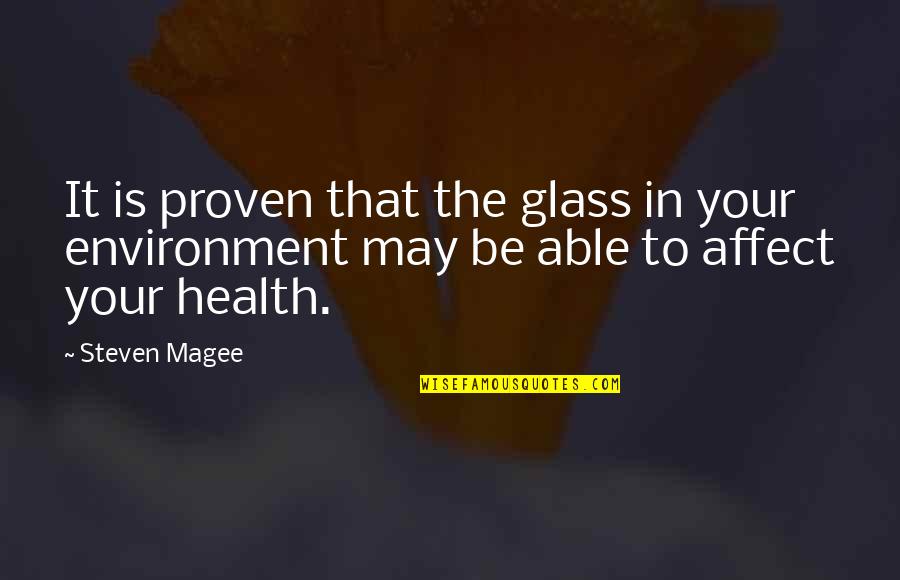 It is proven that the glass in your environment may be able to affect your health. —
Steven Magee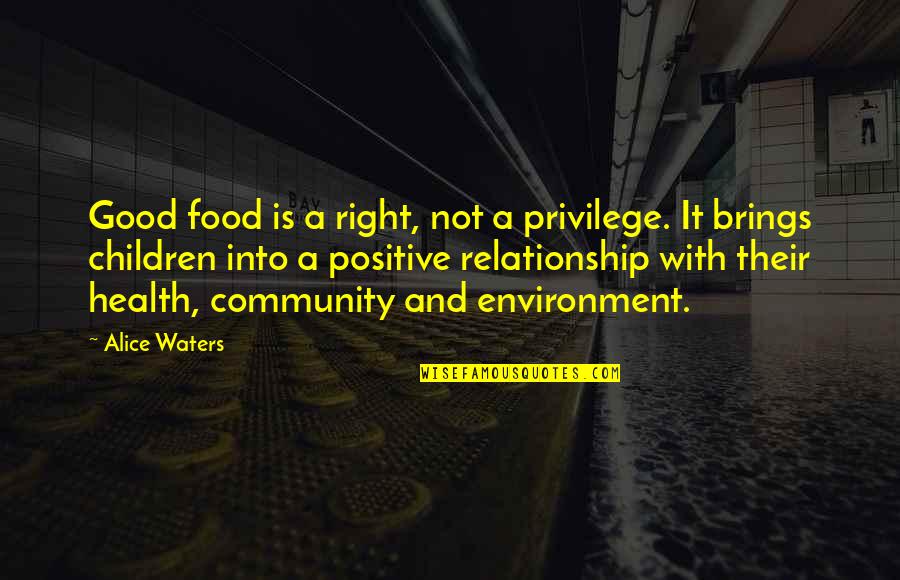 Good food is a right, not a privilege. It brings children into a positive relationship with their health, community and environment. —
Alice Waters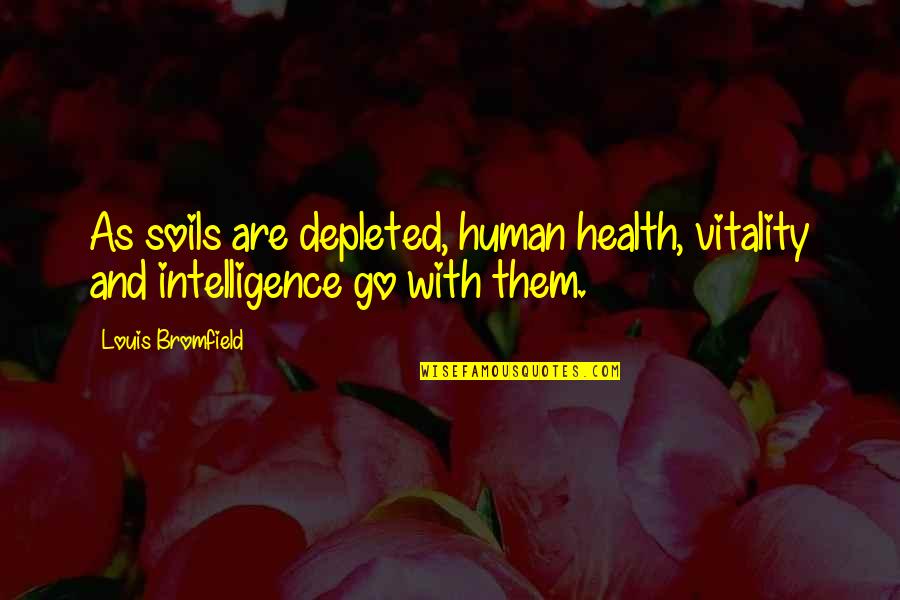 As soils are depleted, human health, vitality and intelligence go with them. —
Louis Bromfield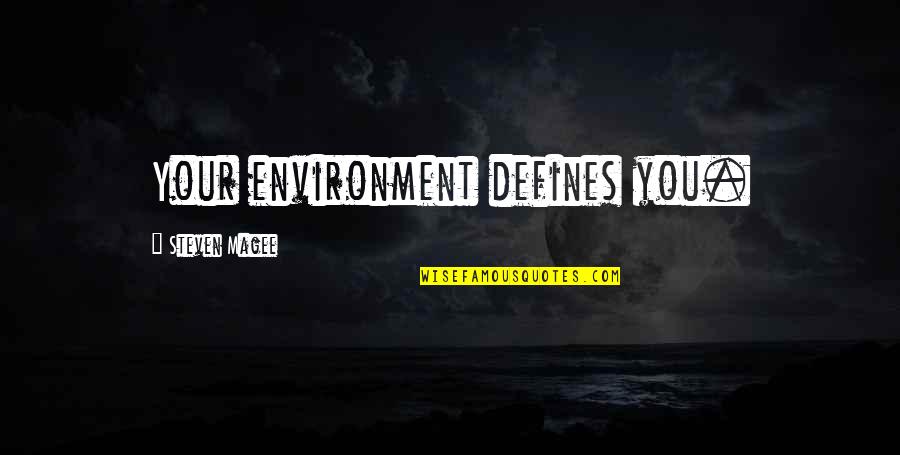 Your environment defines you. —
Steven Magee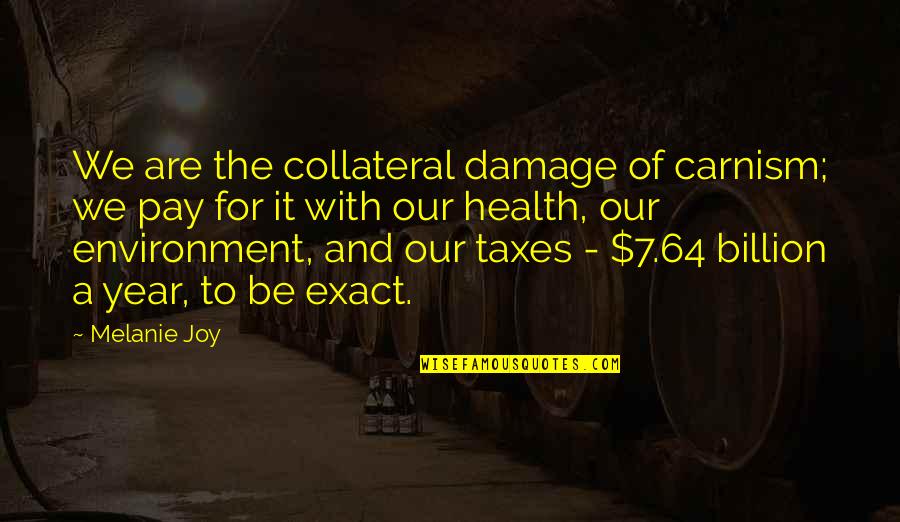 We are the collateral damage of carnism; we pay for it with our health, our environment, and our taxes - $7.64 billion a year, to be exact. —
Melanie Joy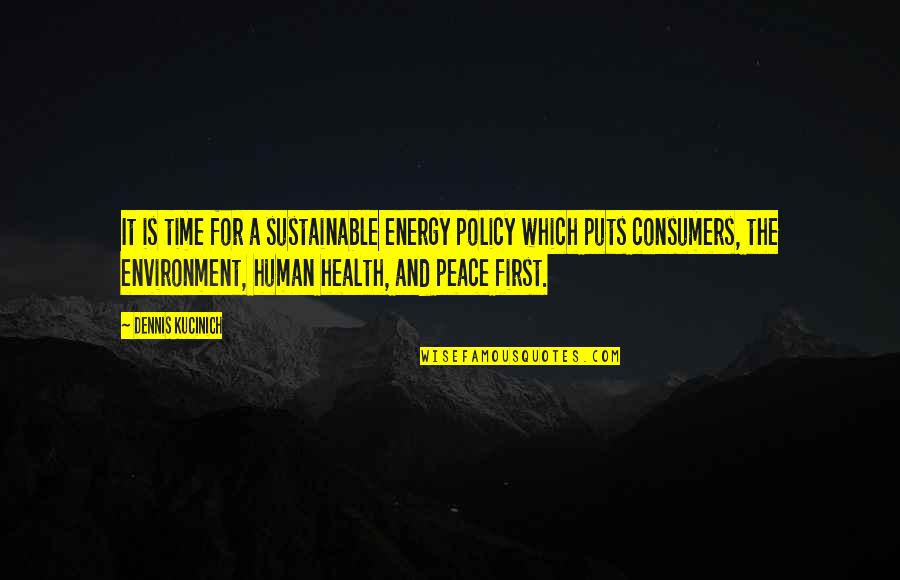 It is time for a sustainable energy policy which puts consumers, the environment, human health, and peace first. —
Dennis Kucinich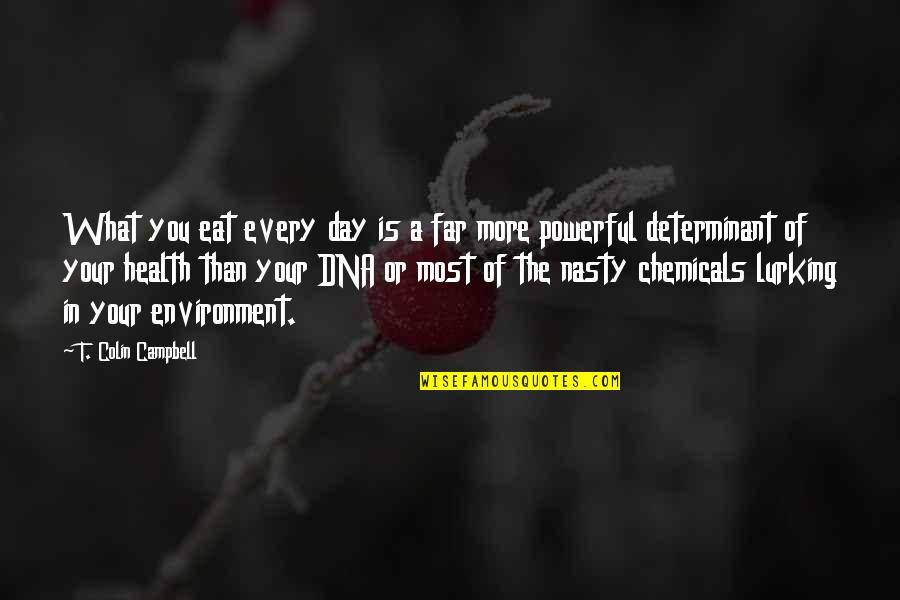 What you eat every day is a far more powerful determinant of your health than your DNA or most of the nasty chemicals lurking in your environment. —
T. Colin Campbell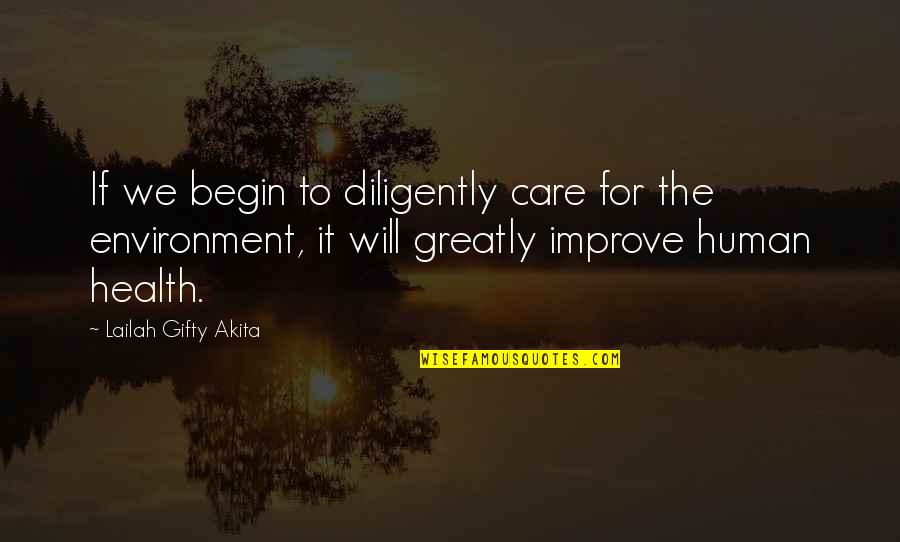 If we begin to diligently care for the environment, it will greatly improve human health. —
Lailah Gifty Akita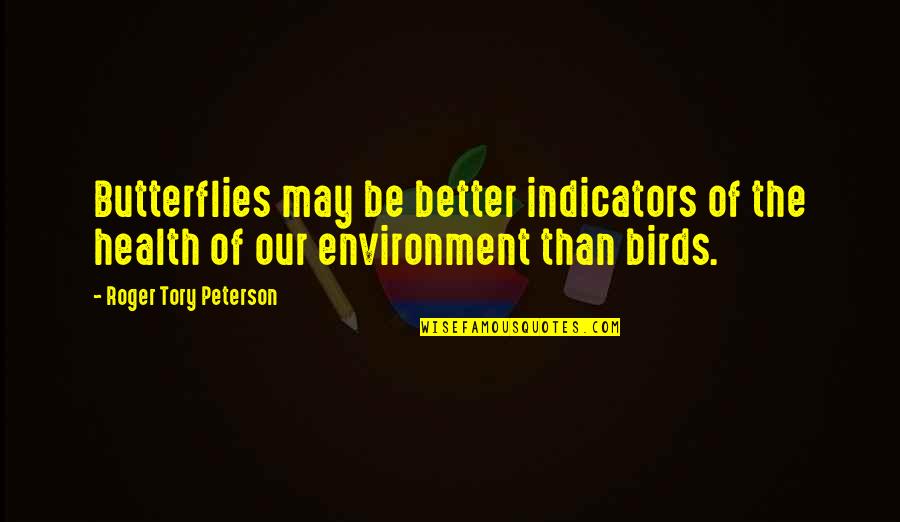 Butterflies may be better indicators of the health of our environment than birds. —
Roger Tory Peterson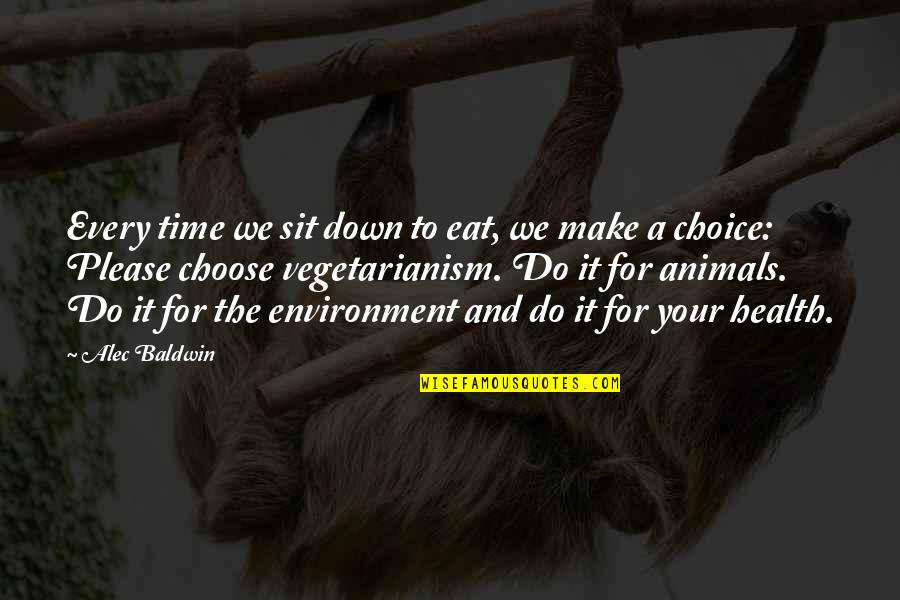 Every time we sit down to eat, we make a choice: Please choose vegetarianism. Do it for animals. Do it for the environment and do it for your health. —
Alec Baldwin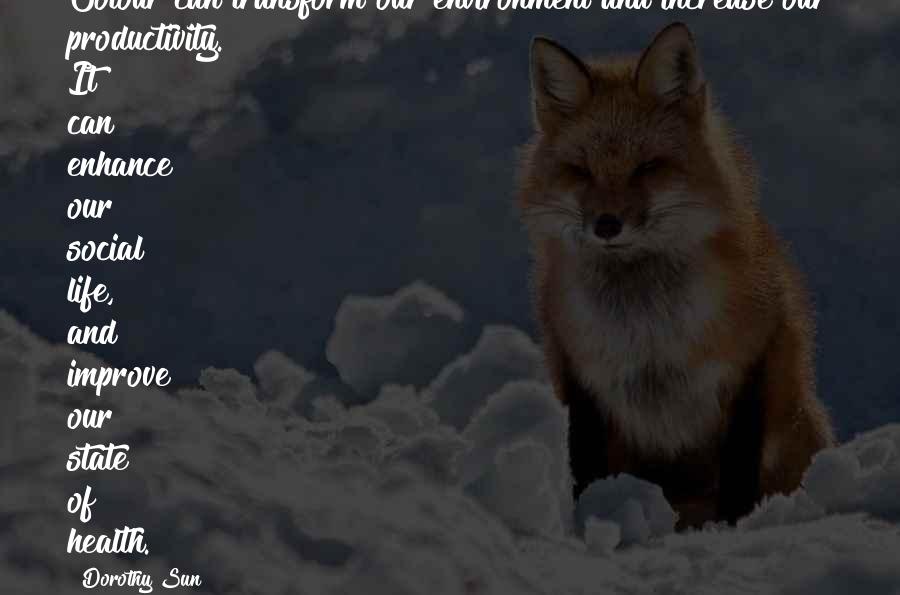 Colour can transform our environment and increase our productivity. It can enhance our social life, and improve our state of health. —
Dorothy Sun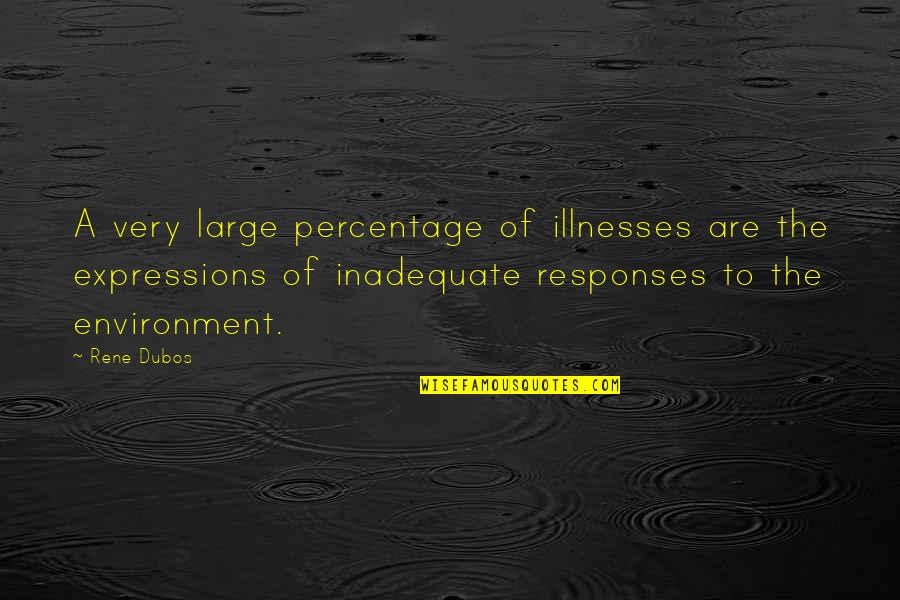 A very large percentage of illnesses are the expressions of inadequate responses to the environment. —
Rene Dubos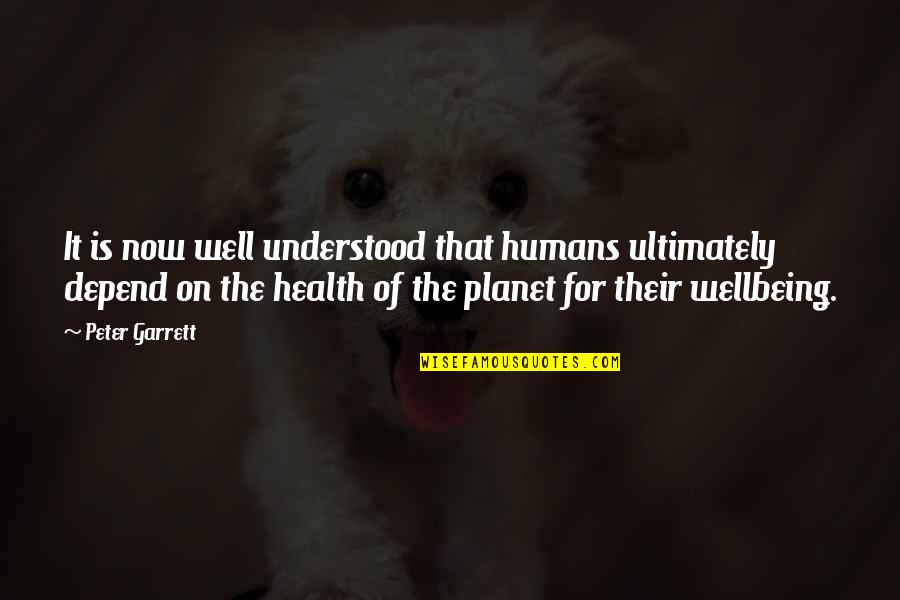 It is now well understood that humans ultimately depend on the health of the planet for their wellbeing. —
Peter Garrett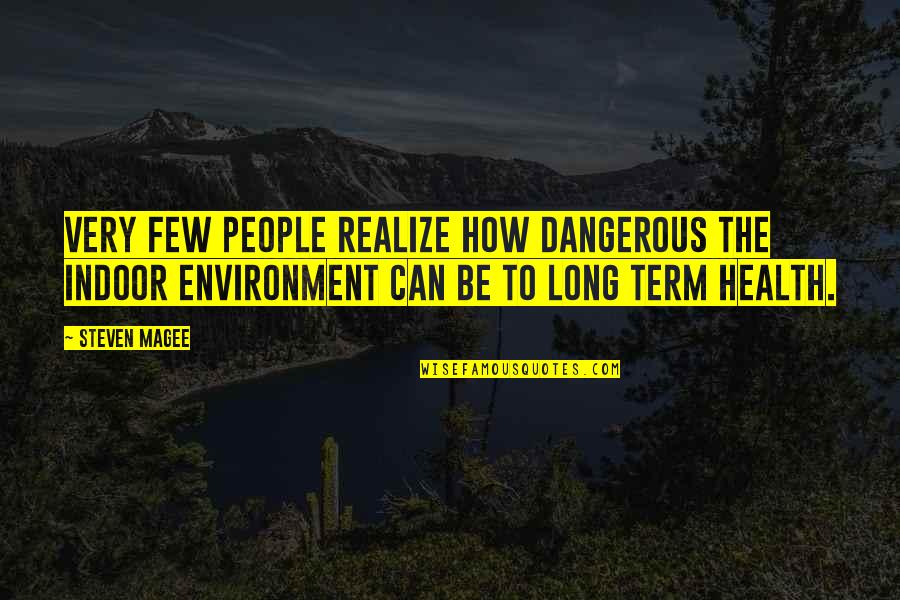 Very few people realize how dangerous the indoor environment can be to long term health. —
Steven Magee