Having Fun In Life Quotes
Collection of top 33 famous quotes about Having Fun In Life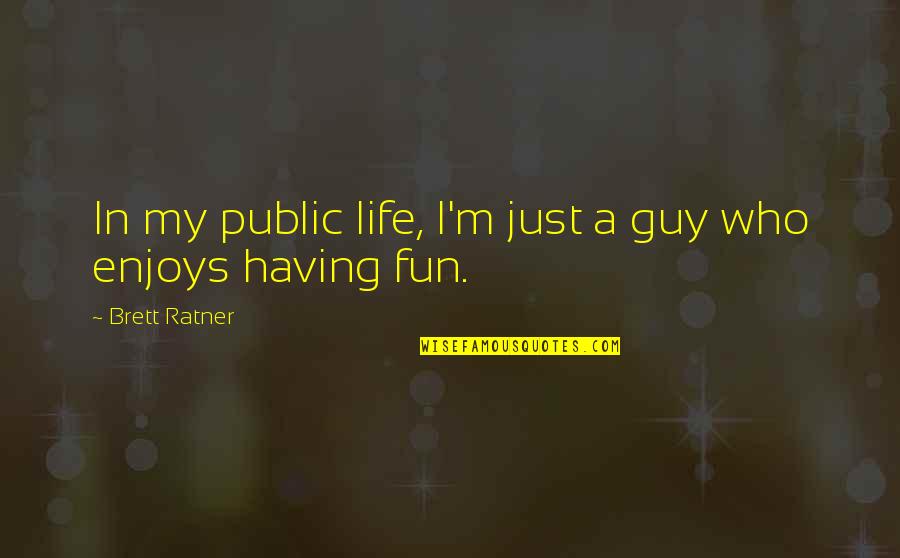 In my public life, I'm just a guy who enjoys having fun.
—
Brett Ratner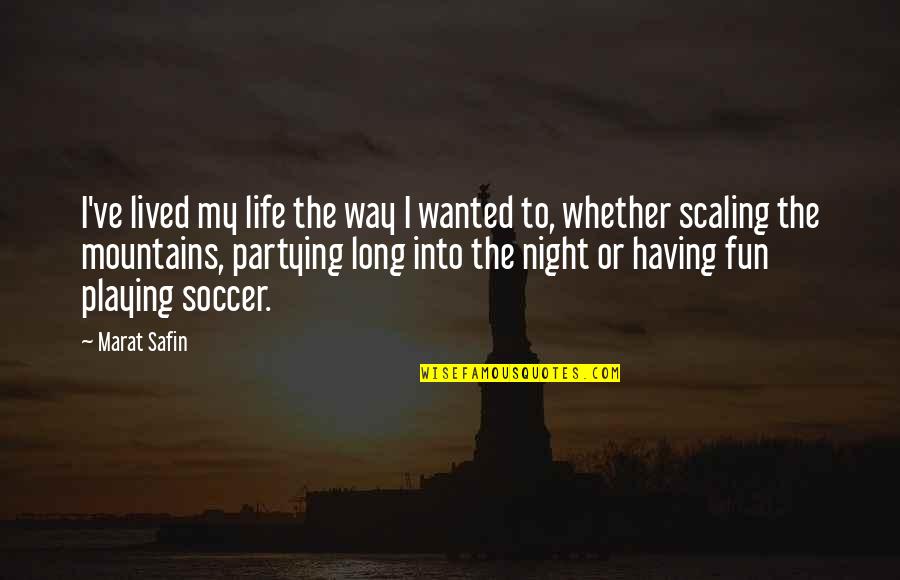 I've lived my life the way I wanted to, whether scaling the mountains, partying long into the night or having fun playing soccer.
—
Marat Safin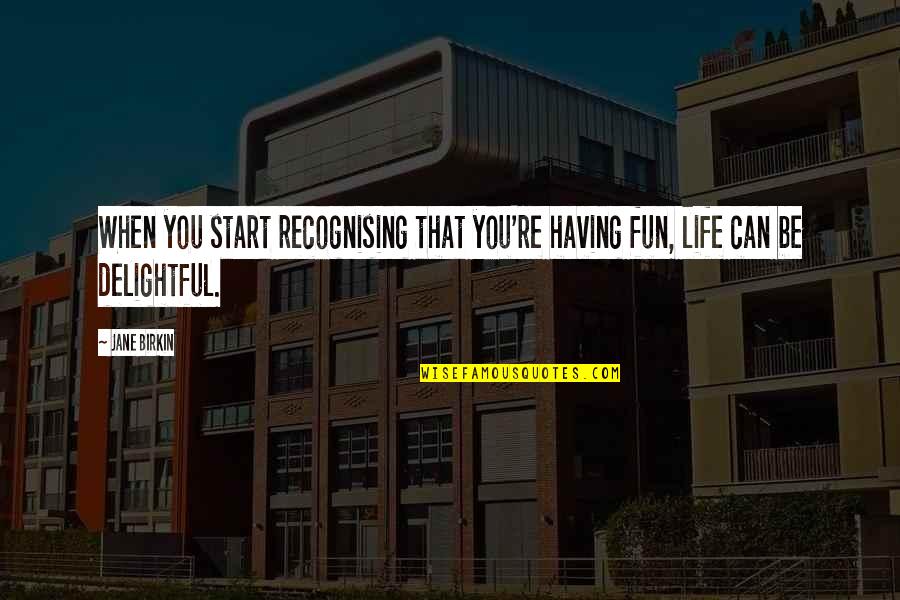 When you start recognising that you're having fun, life can be delightful.
—
Jane Birkin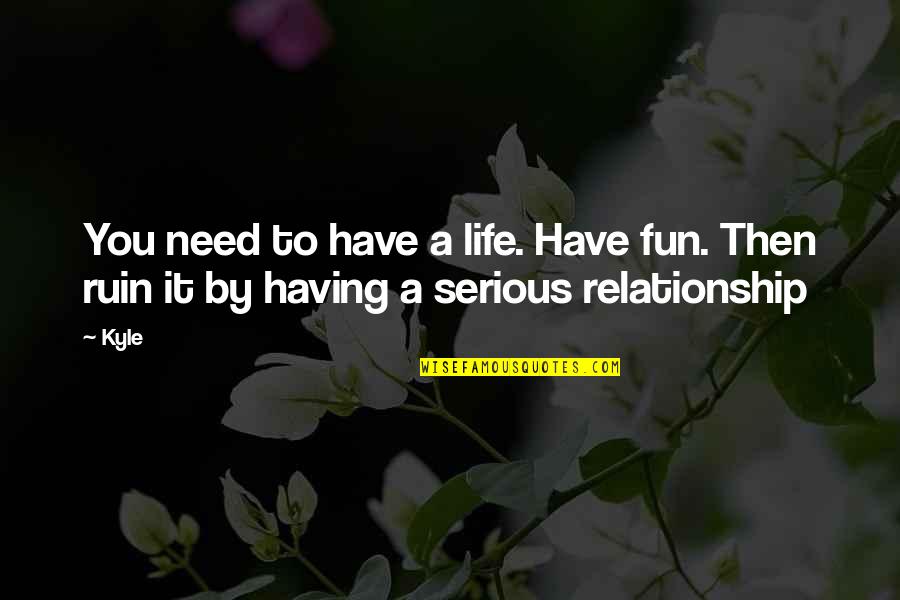 You need to have a life. Have fun. Then ruin it by having a serious relationship
—
Kyle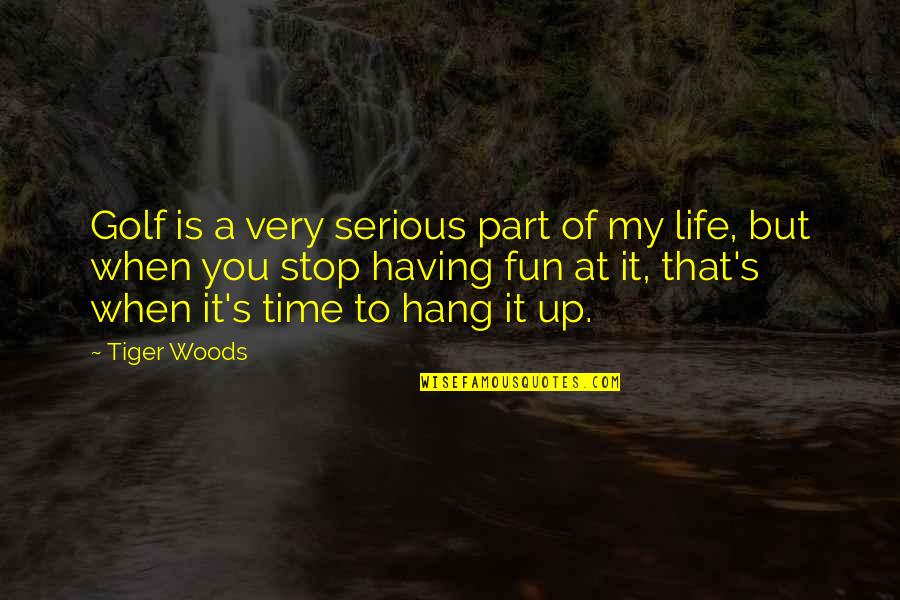 Golf is a very serious part of my life, but when you stop having fun at it, that's when it's time to hang it up.
—
Tiger Woods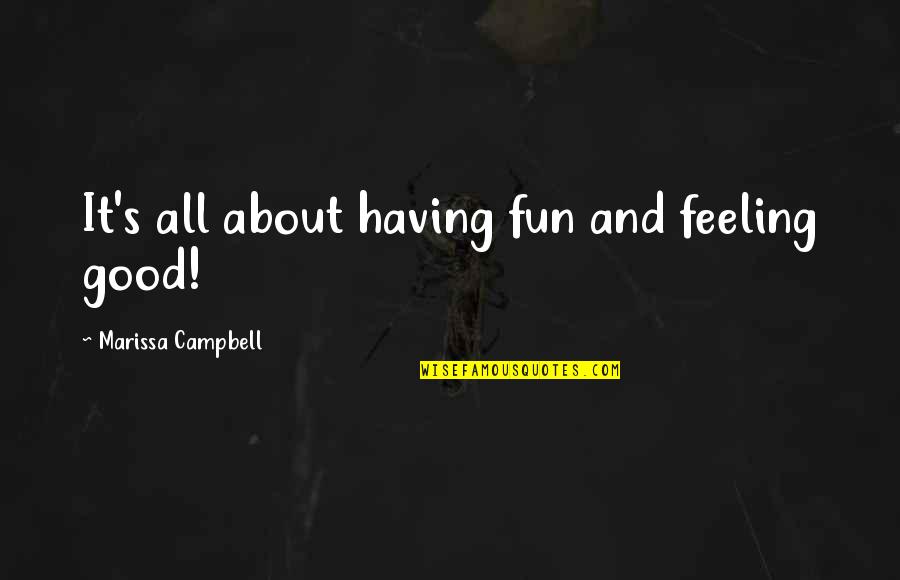 It's all about having fun and feeling good!
—
Marissa Campbell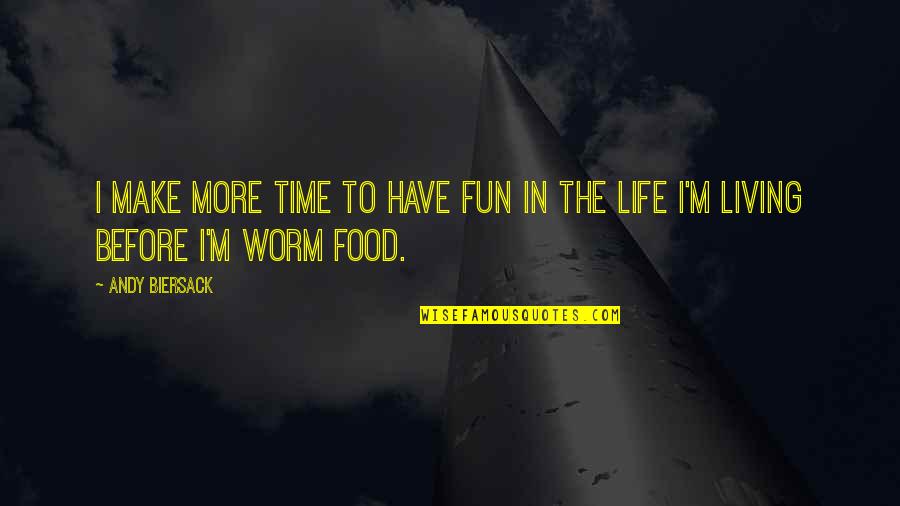 I make more time to have fun in the life I'm living before I'm worm food.
—
Andy Biersack
Good sex isn't just fun, it keeps us sane and happy. Having sex with someone makes us feel wanted, alive and potent
—
Alain De Botton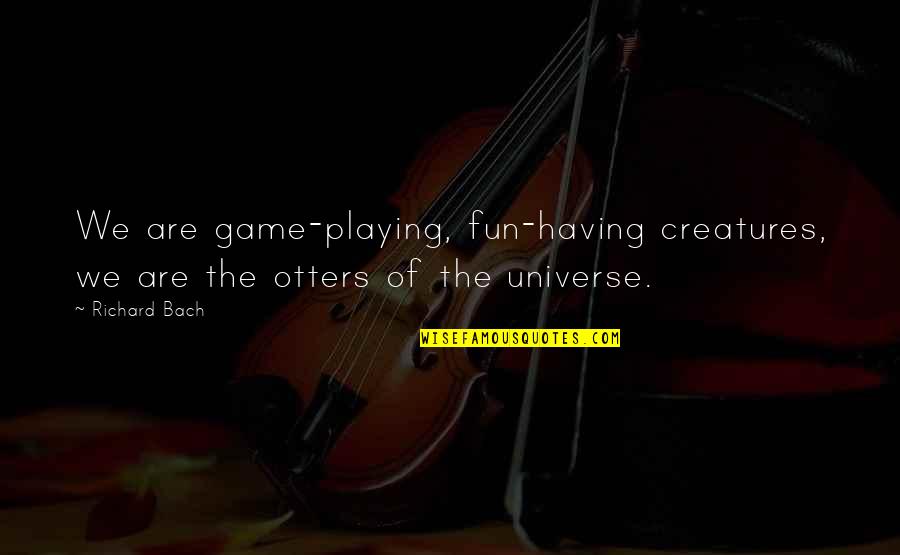 We are game-playing, fun-having creatures, we are the otters of the universe.
—
Richard Bach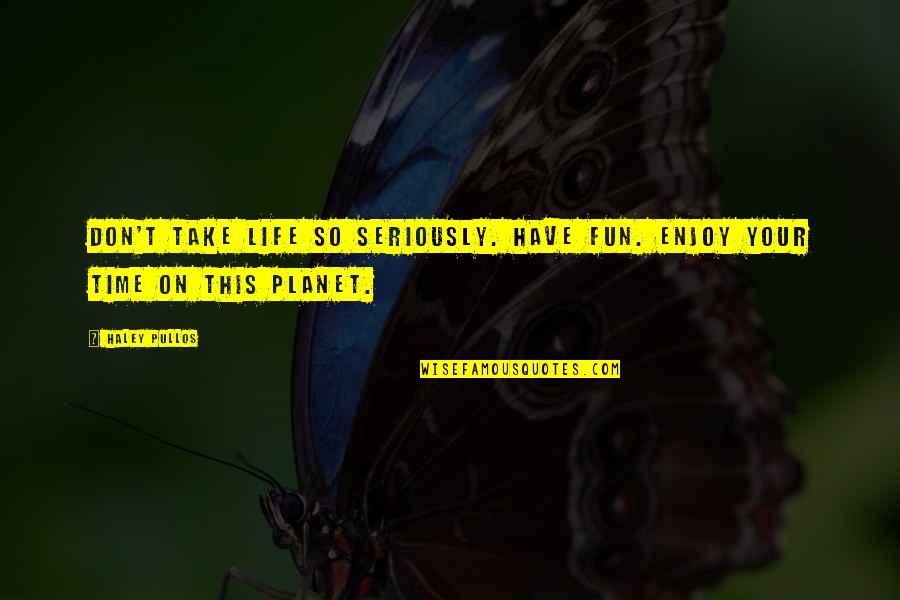 Don't take life so seriously. Have fun. Enjoy your time on this planet. —
Haley Pullos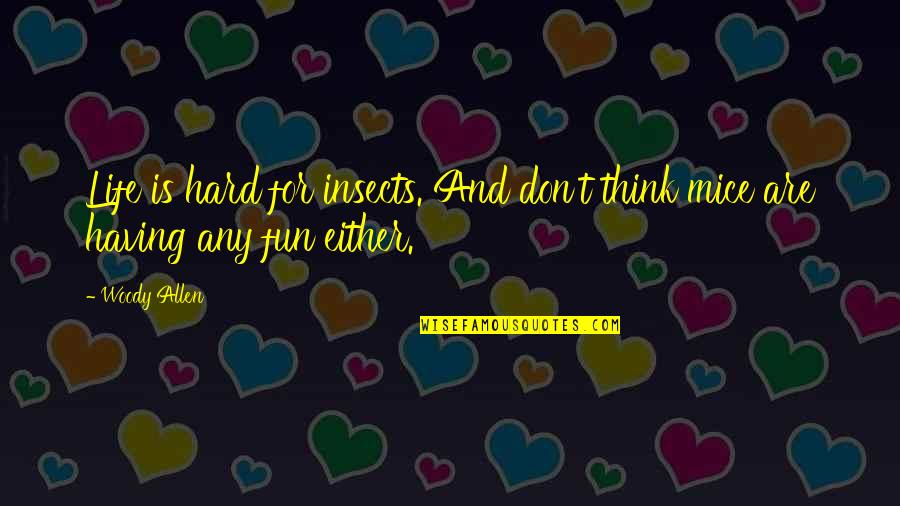 Life is hard for insects. And don't think mice are having any fun either. —
Woody Allen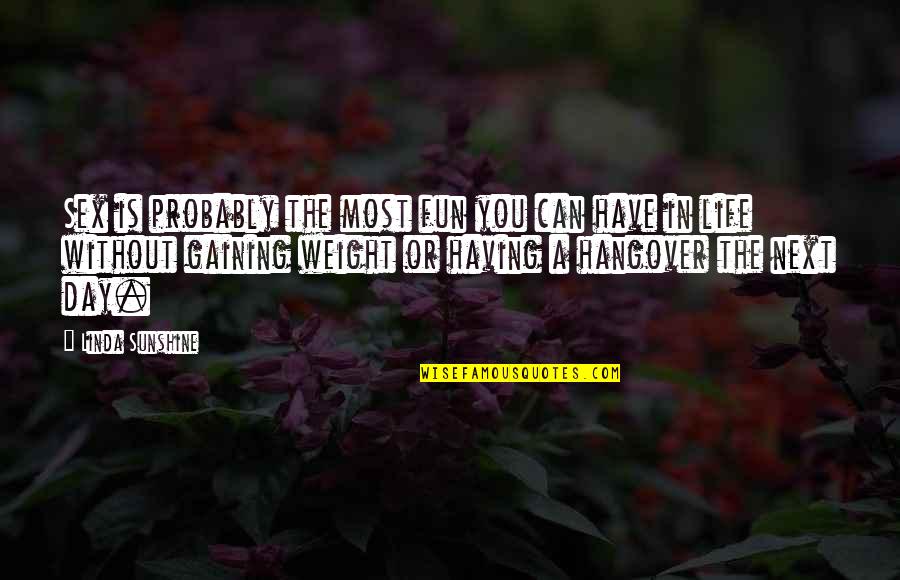 Sex is probably the most fun you can have in life without gaining weight or having a hangover the next day. —
Linda Sunshine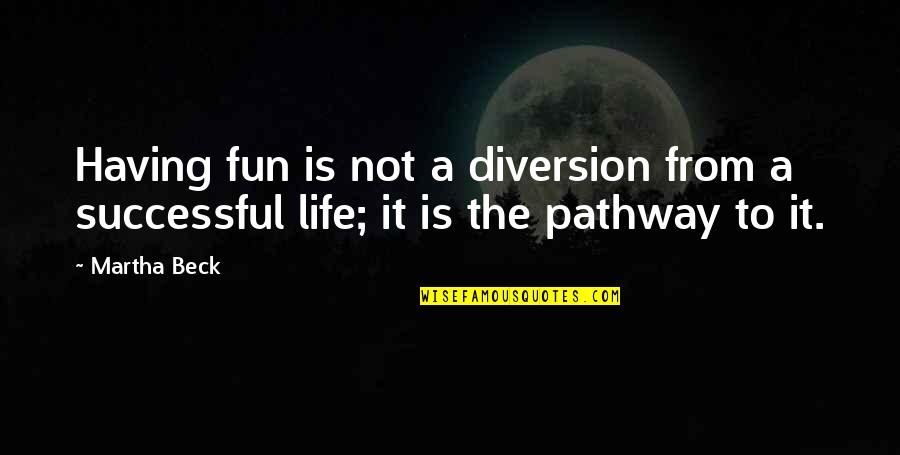 Having fun is not a diversion from a successful life; it is the pathway to it. —
Martha Beck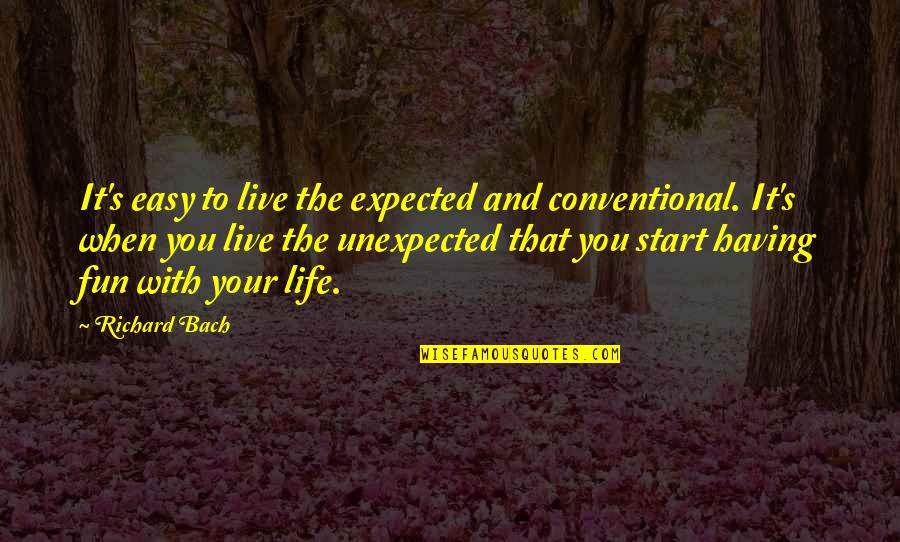 It's easy to live the expected and conventional. It's when you live the unexpected that you start having fun with your life. —
Richard Bach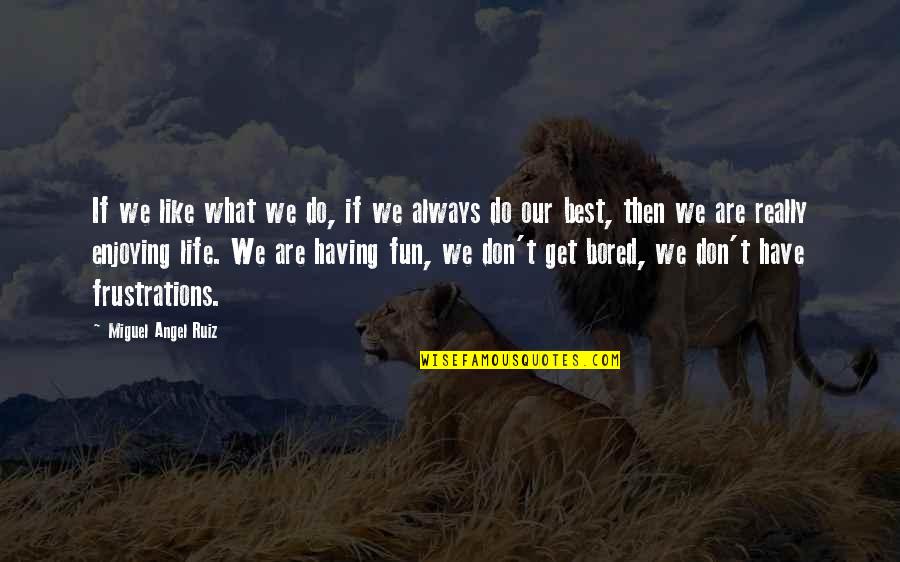 If we like what we do, if we always do our best, then we are really enjoying life. We are having fun, we don't get bored, we don't have frustrations. —
Miguel Angel Ruiz
Every girl needs a bit of whimsy to remind her that life is a game and it's all about having fun. —
Candace Havens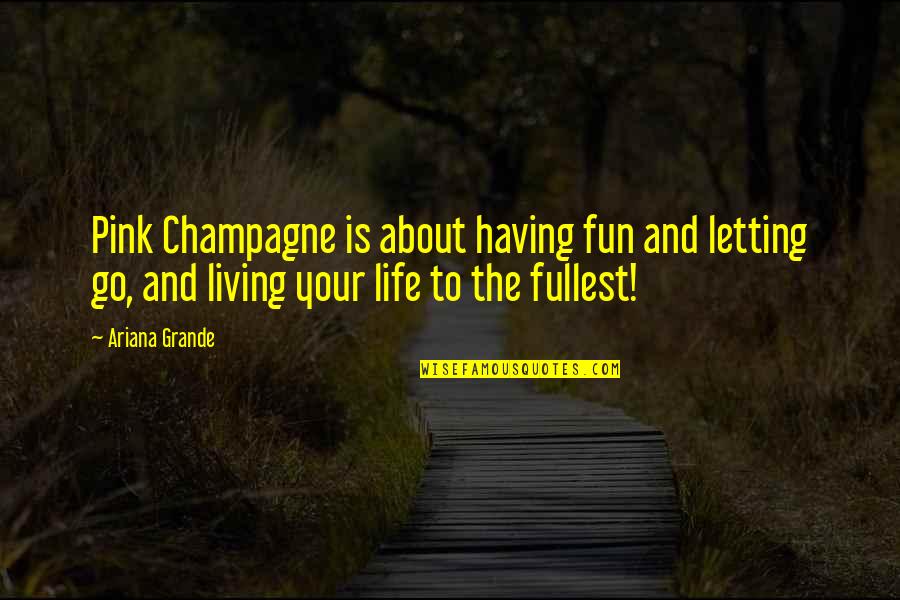 Pink Champagne is about having fun and letting go, and living your life to the fullest! —
Ariana Grande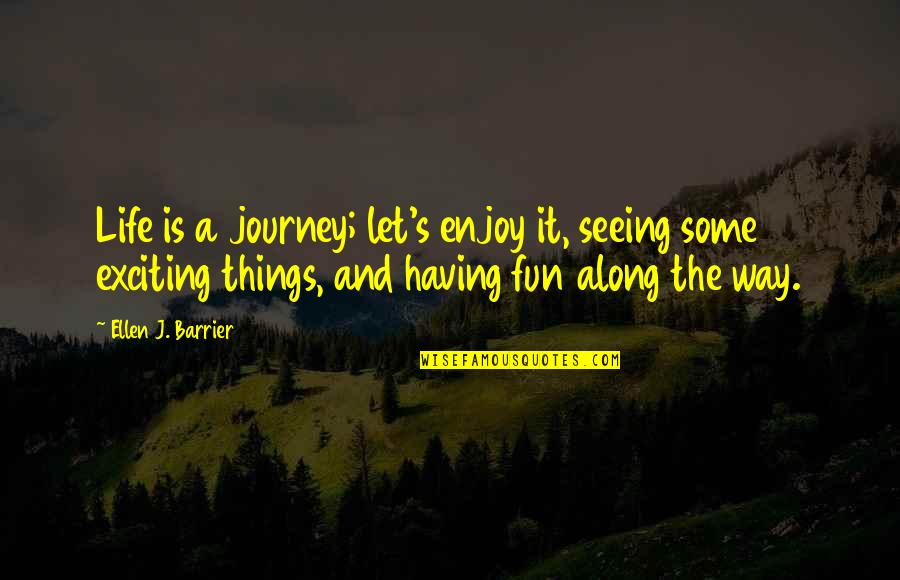 Life is a journey; let's enjoy it, seeing some exciting things, and having fun along the way. —
Ellen J. Barrier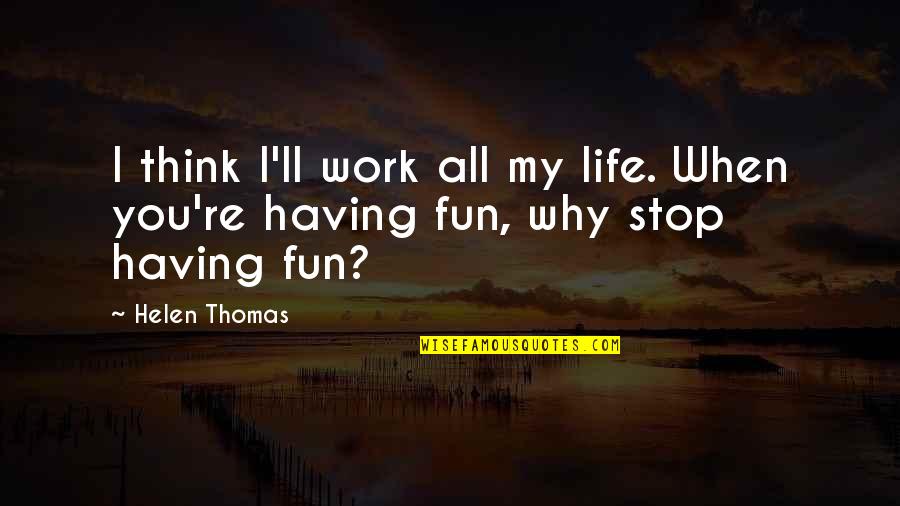 I think I'll work all my life. When you're having fun, why stop having fun? —
Helen Thomas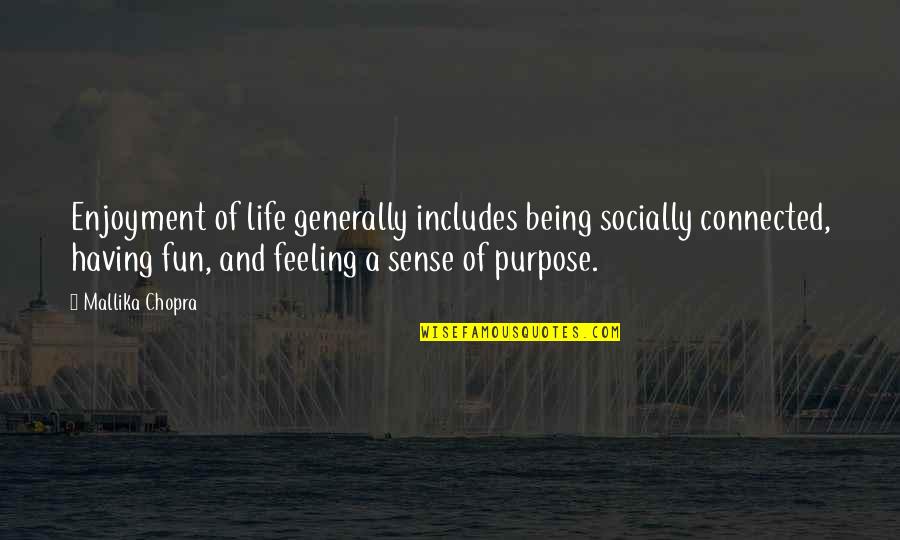 Enjoyment of life generally includes being socially connected, having fun, and feeling a sense of purpose. —
Mallika Chopra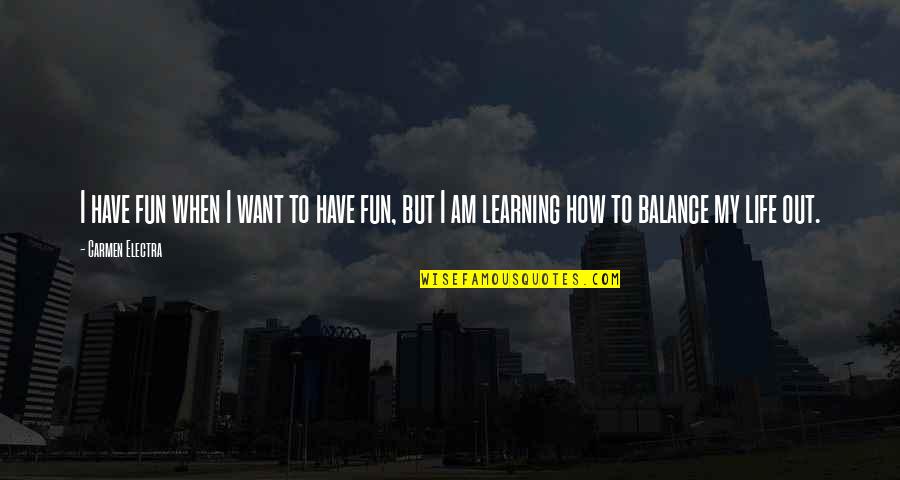 I have fun when I want to have fun, but I am learning how to balance my life out. —
Carmen Electra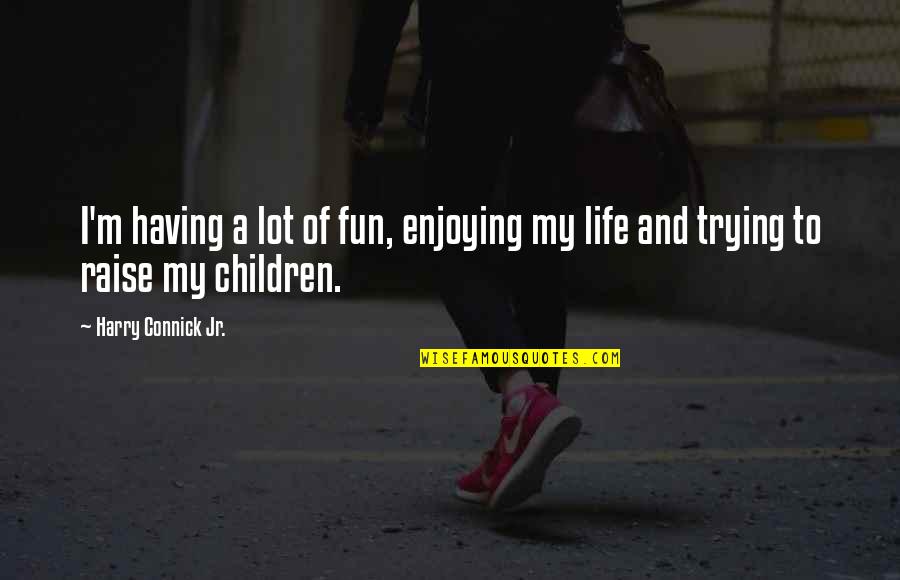 I'm having a lot of fun, enjoying my life and trying to raise my children. —
Harry Connick Jr.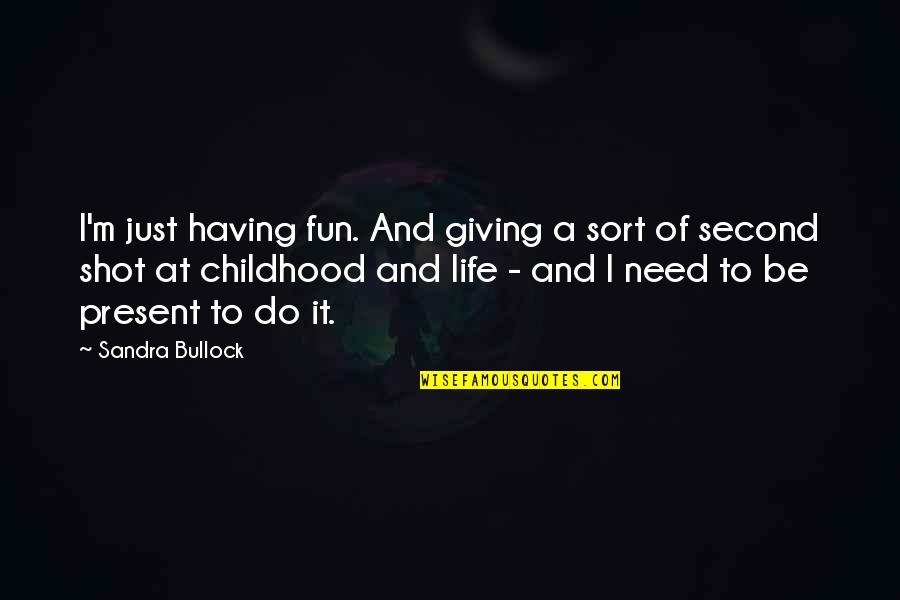 I'm just having fun. And giving a sort of second shot at childhood and life - and I need to be present to do it. —
Sandra Bullock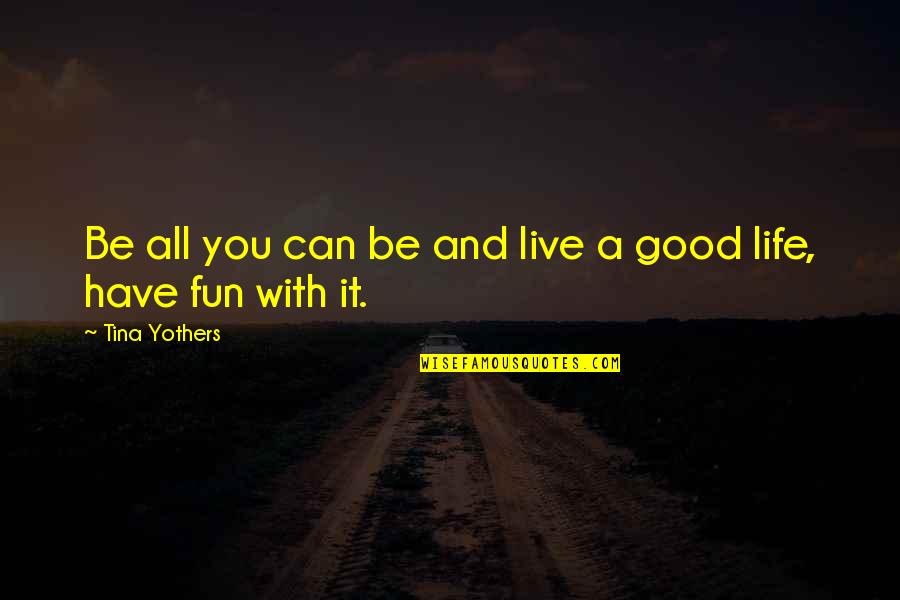 Be all you can be and live a good life, have fun with it. —
Tina Yothers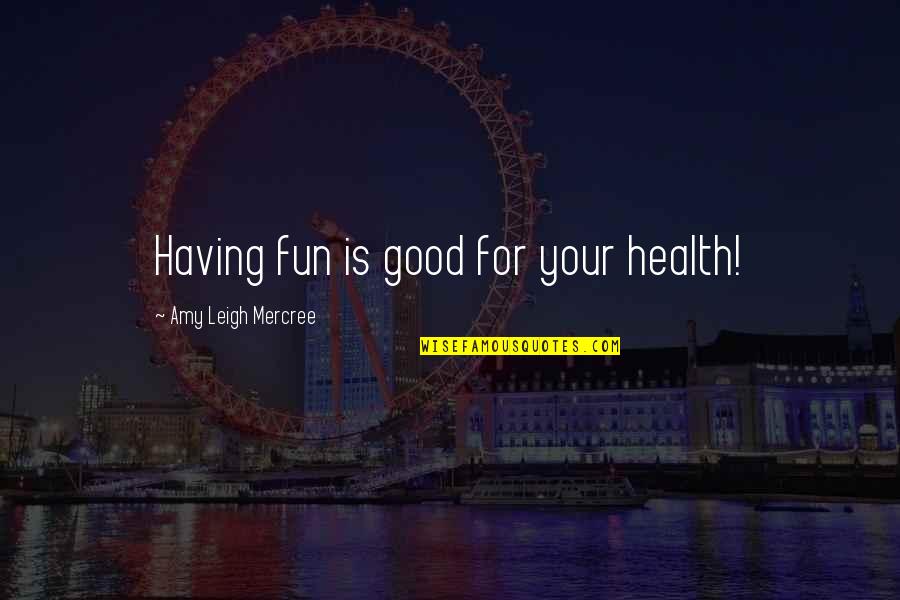 Having fun is good for your health! —
Amy Leigh Mercree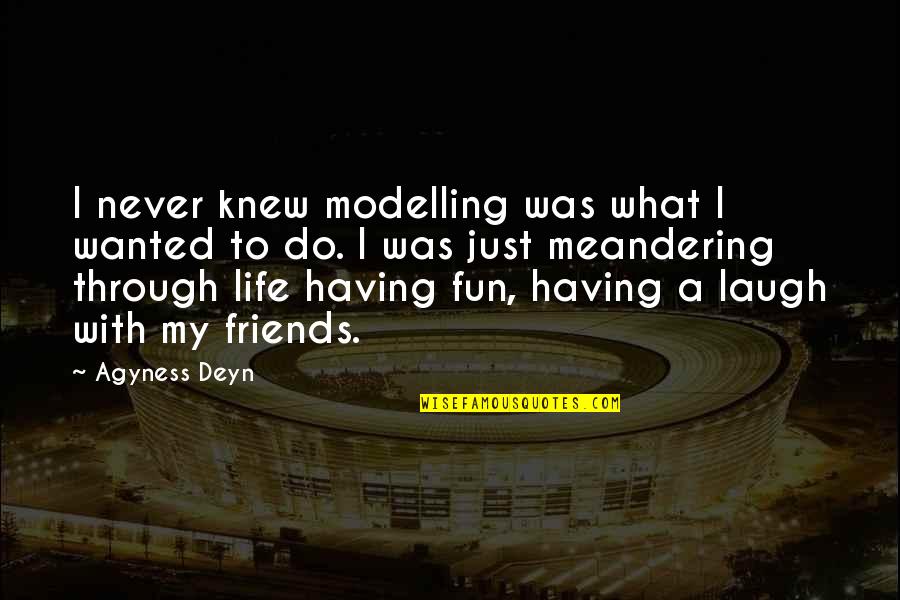 I never knew modelling was what I wanted to do. I was just meandering through life having fun, having a laugh with my friends. —
Agyness Deyn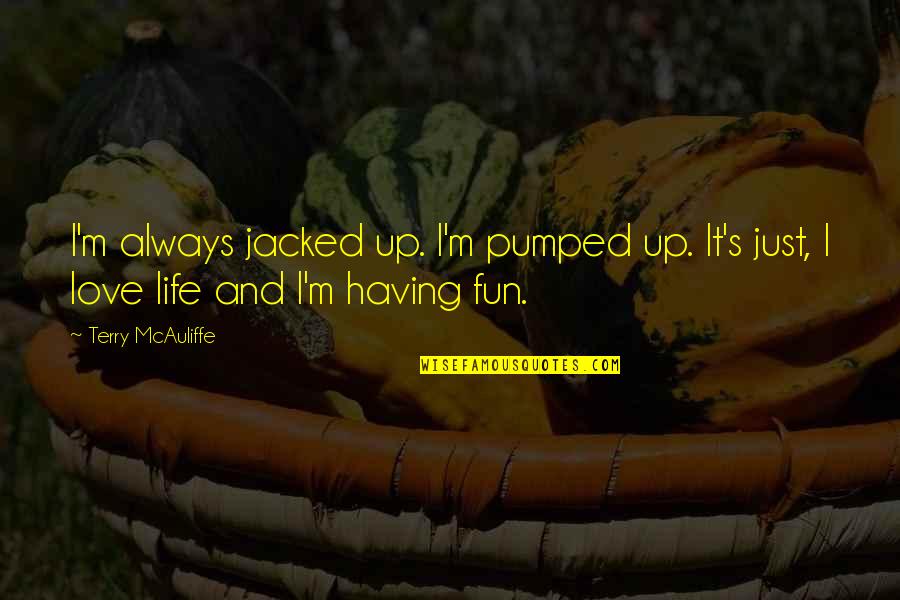 I'm always jacked up. I'm pumped up. It's just, I love life and I'm having fun. —
Terry McAuliffe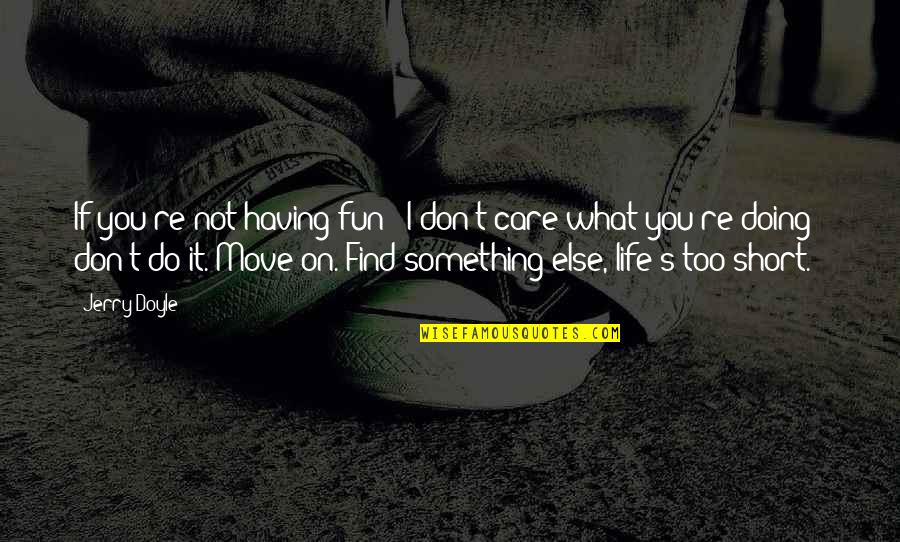 If you're not having fun - I don't care what you're doing - don't do it. Move on. Find something else, life's too short. —
Jerry Doyle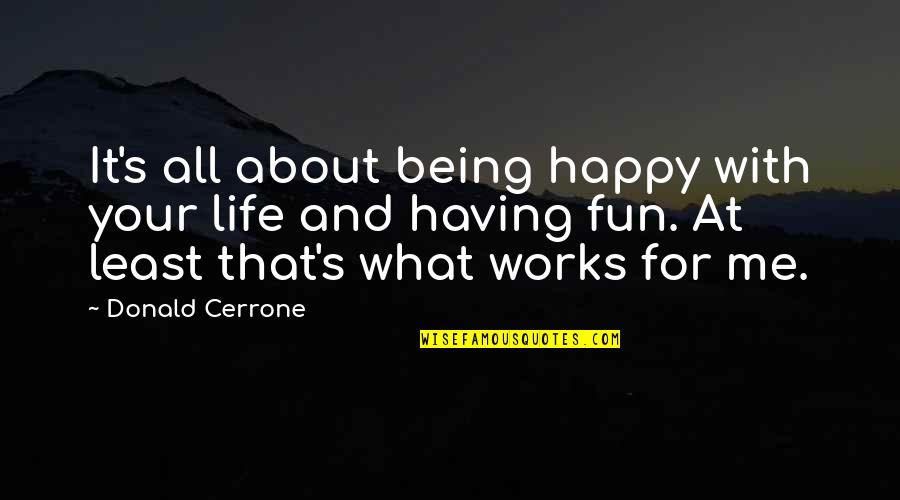 It's all about being happy with your life and having fun. At least that's what works for me. —
Donald Cerrone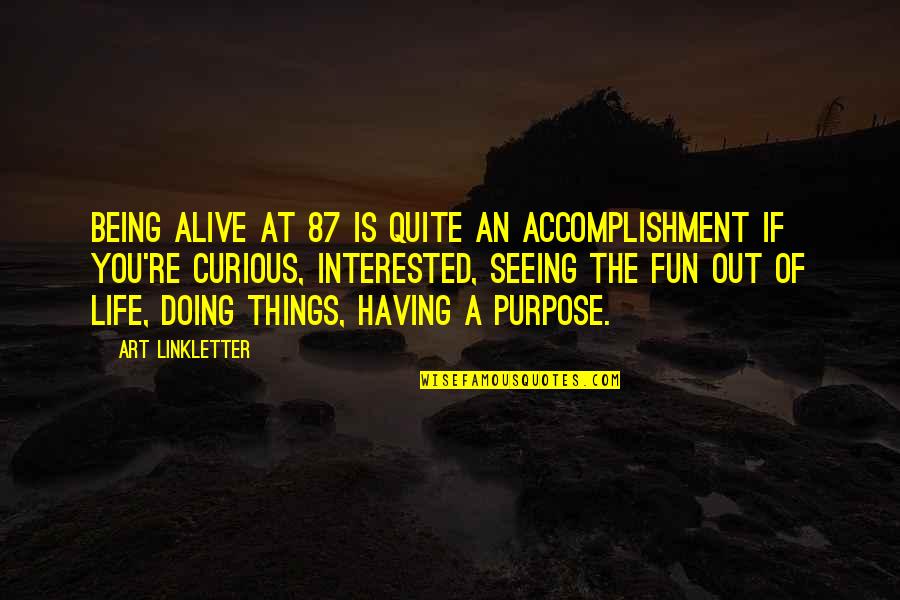 Being alive at 87 is quite an accomplishment if you're curious, interested, seeing the fun out of life, doing things, having a purpose. —
Art Linkletter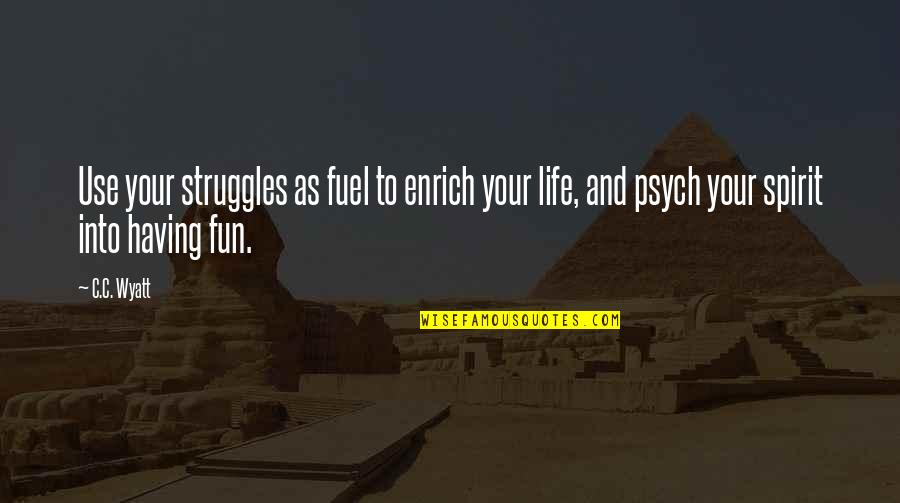 Use your struggles as fuel to enrich your life, and psych your spirit into having fun. —
C.C. Wyatt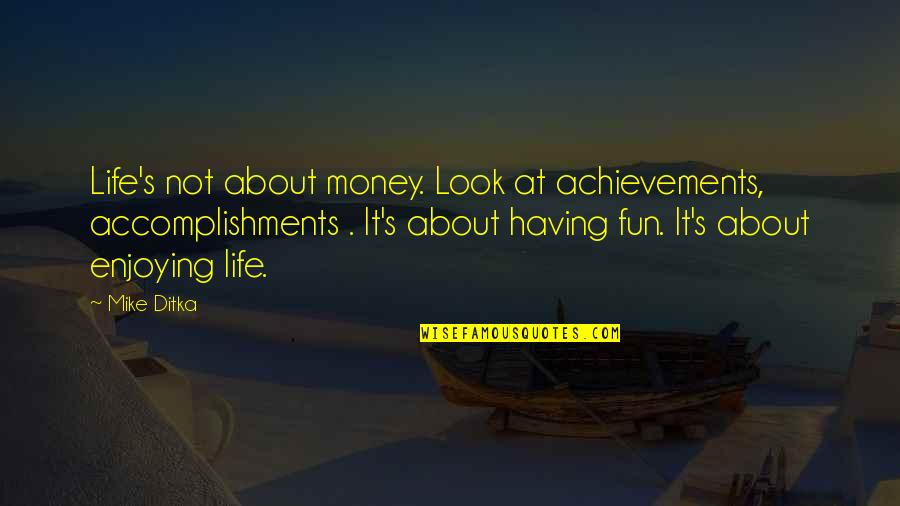 Life's not about money. Look at achievements, accomplishments . It's about having fun. It's about enjoying life. —
Mike Ditka