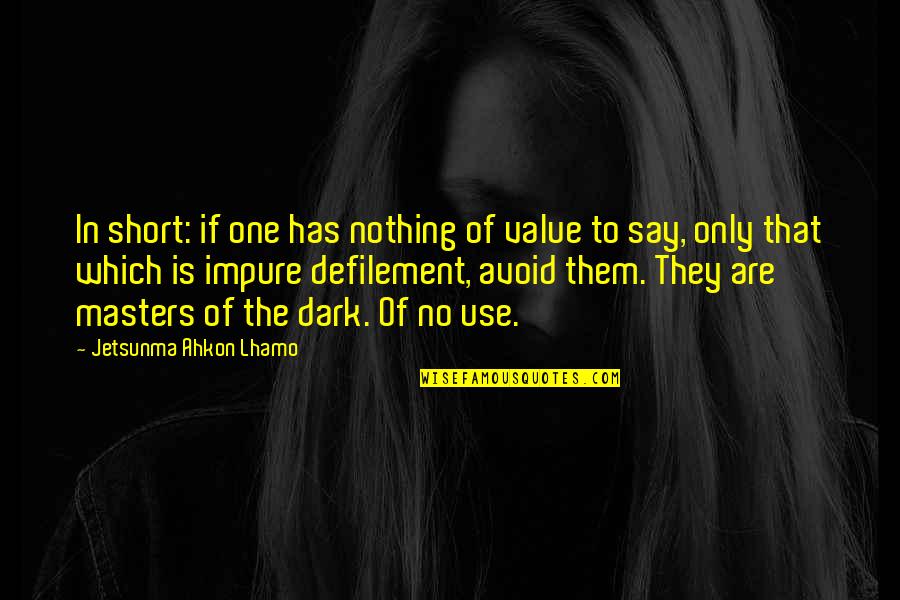 In short: if one has nothing of value to say, only that which is impure defilement, avoid them. They are masters of the dark. Of no use.
—
Jetsunma Ahkon Lhamo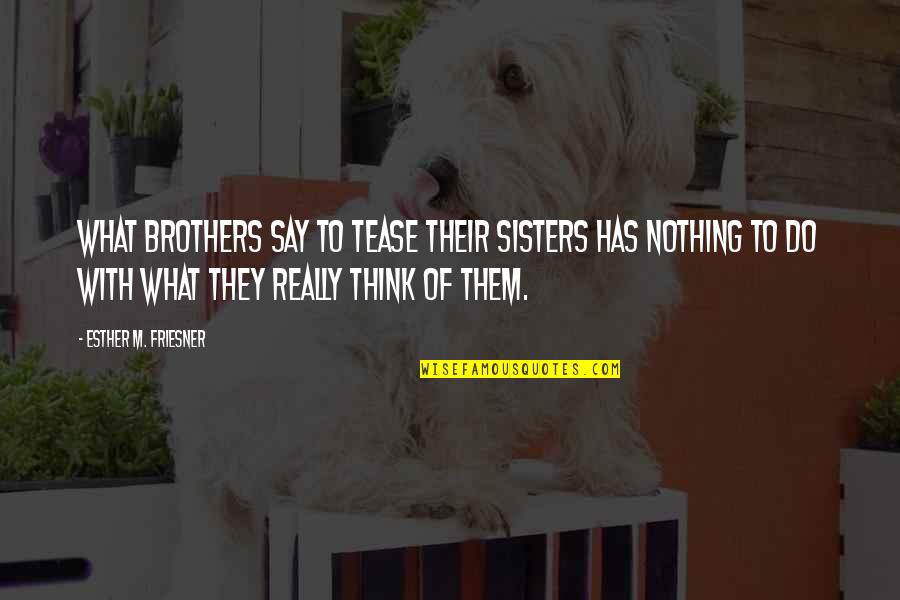 What brothers say to tease their sisters has nothing to do with what they really think of them.
—
Esther M. Friesner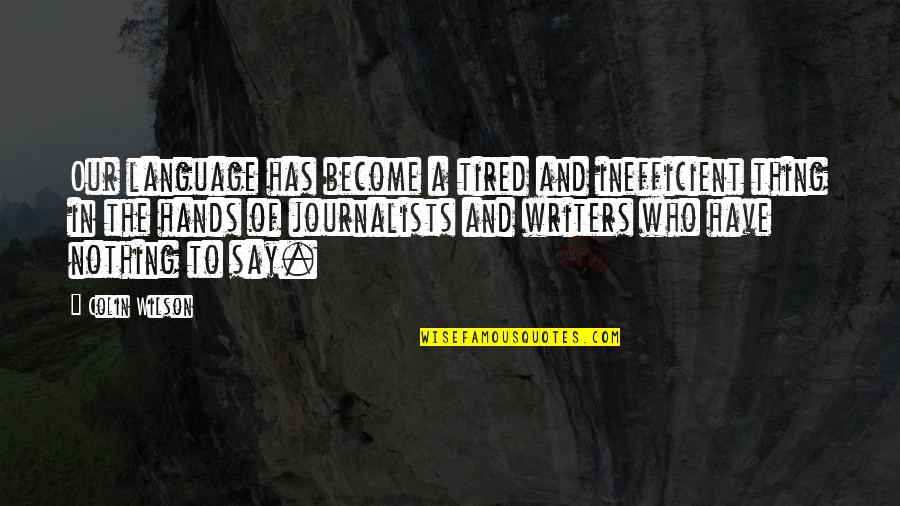 Our language has become a tired and inefficient thing in the hands of journalists and writers who have nothing to say.
—
Colin Wilson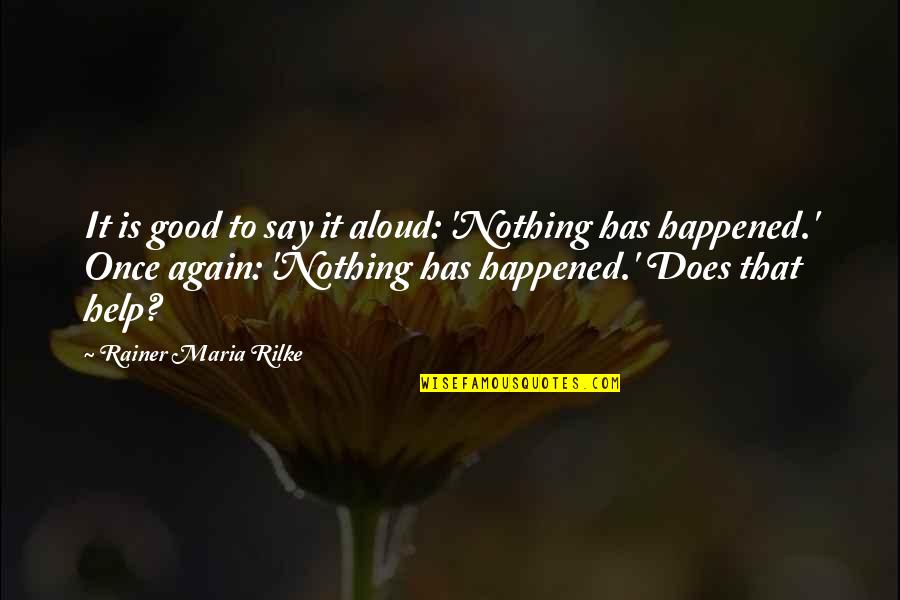 It is good to say it aloud: 'Nothing has happened.' Once again: 'Nothing has happened.' Does that help?
—
Rainer Maria Rilke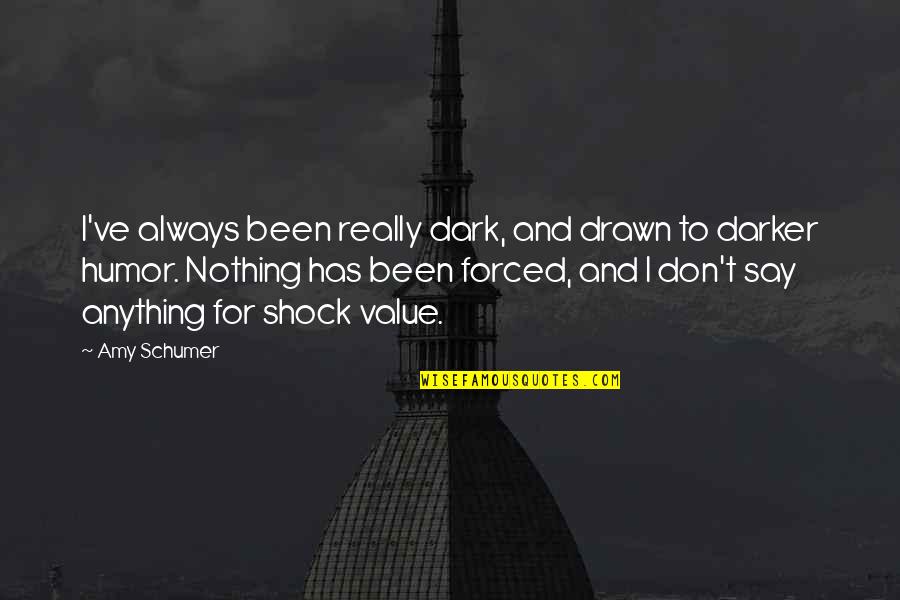 I've always been really dark, and drawn to darker humor. Nothing has been forced, and I don't say anything for shock value.
—
Amy Schumer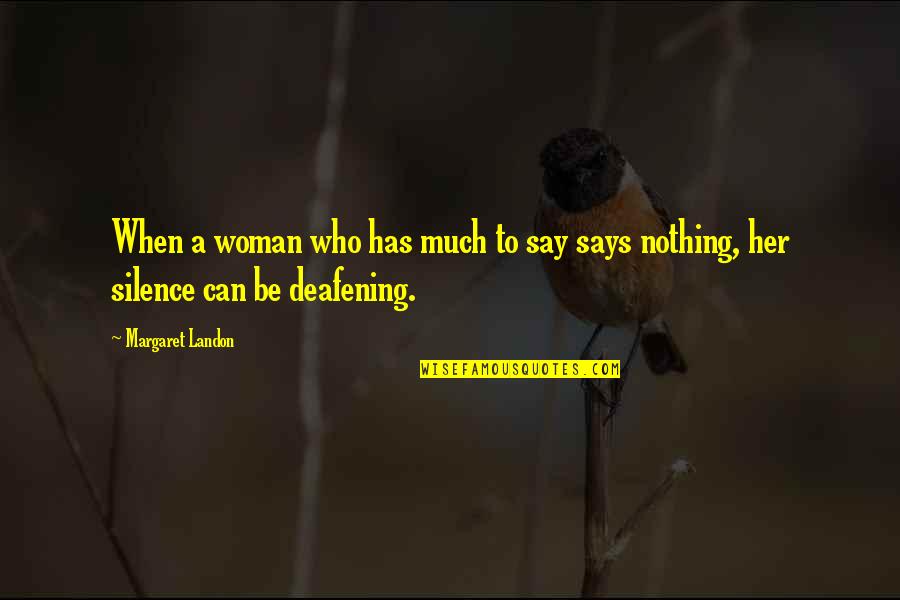 When a woman who has much to say says nothing, her silence can be deafening.
—
Margaret Landon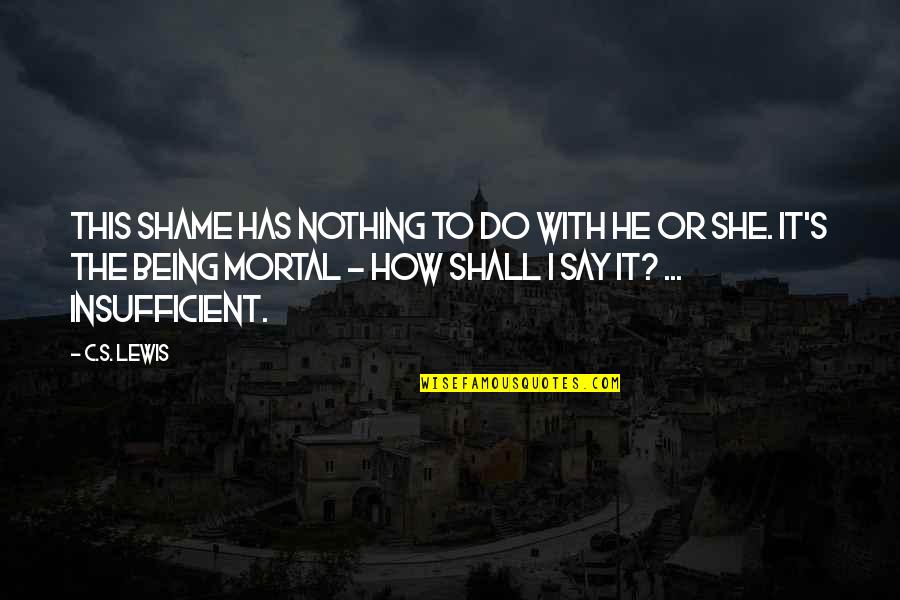 This shame has nothing to do with He or She. It's the being mortal - how shall I say it? ... insufficient.
—
C.S. Lewis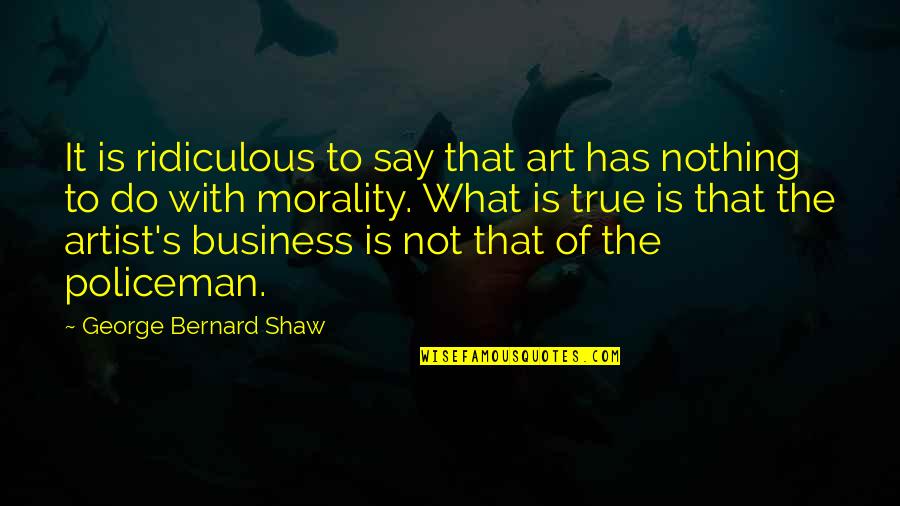 It is ridiculous to say that art has nothing to do with morality. What is true is that the artist's business is not that of the policeman.
—
George Bernard Shaw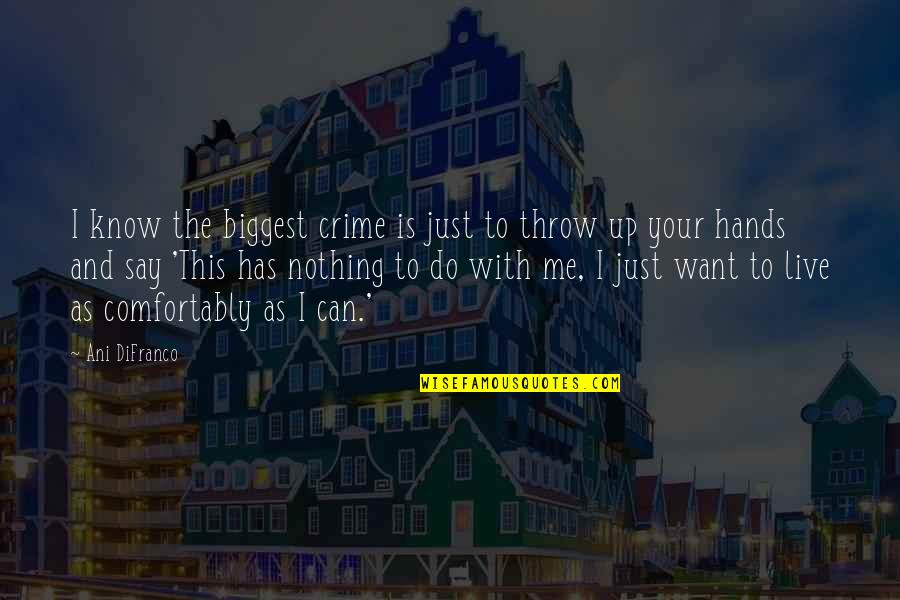 I know the biggest crime is just to throw up your hands and say 'This has nothing to do with me, I just want to live as comfortably as I can.'
—
Ani DiFranco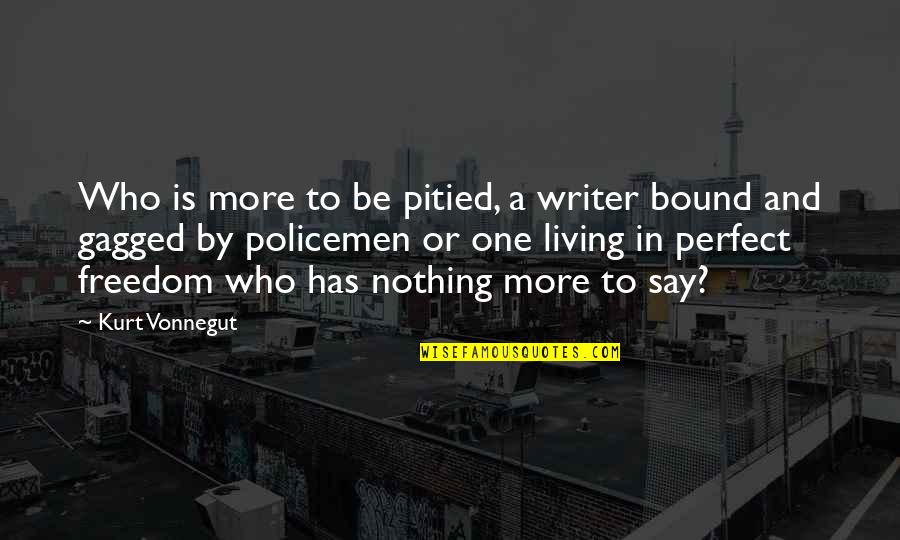 Who is more to be pitied, a writer bound and gagged by policemen or one living in perfect freedom who has nothing more to say? —
Kurt Vonnegut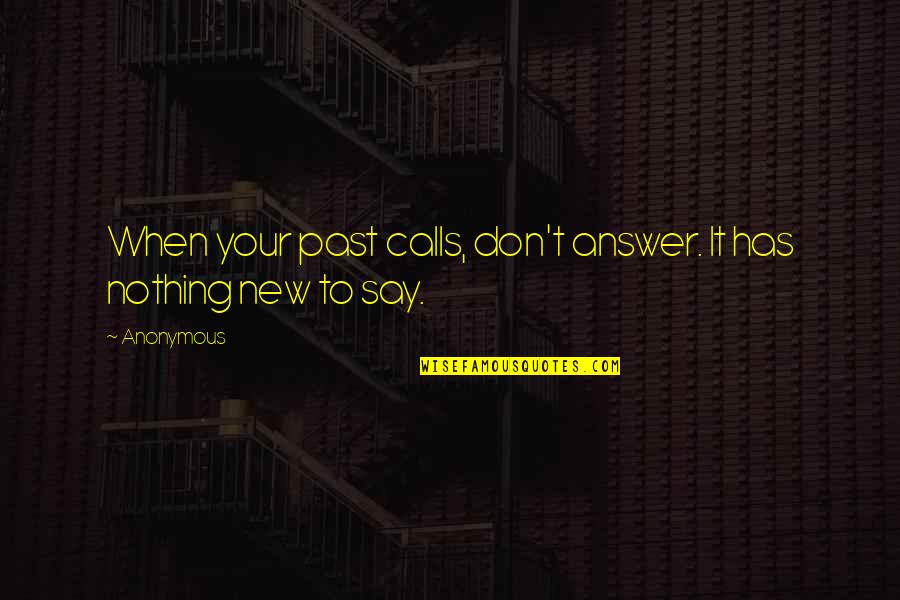 When your past calls, don't answer. It has nothing new to say. —
Anonymous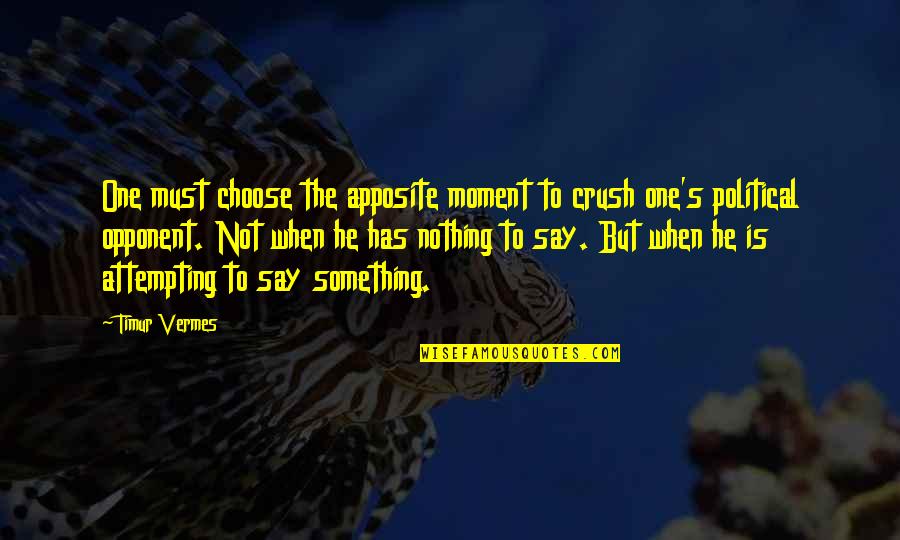 One must choose the apposite moment to crush one's political opponent. Not when he
has nothing to say
. But when he is attempting to say something. —
Timur Vermes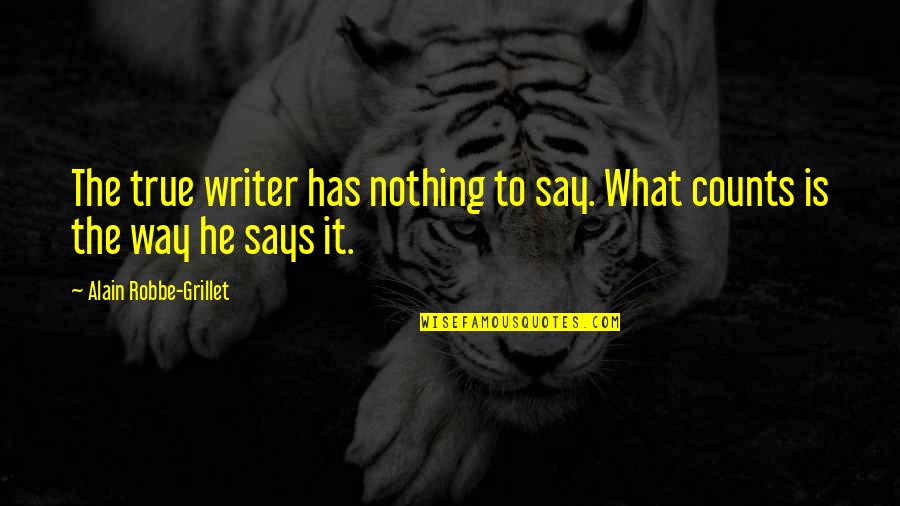 The true writer
has nothing to say
. What counts is the way he says it. —
Alain Robbe-Grillet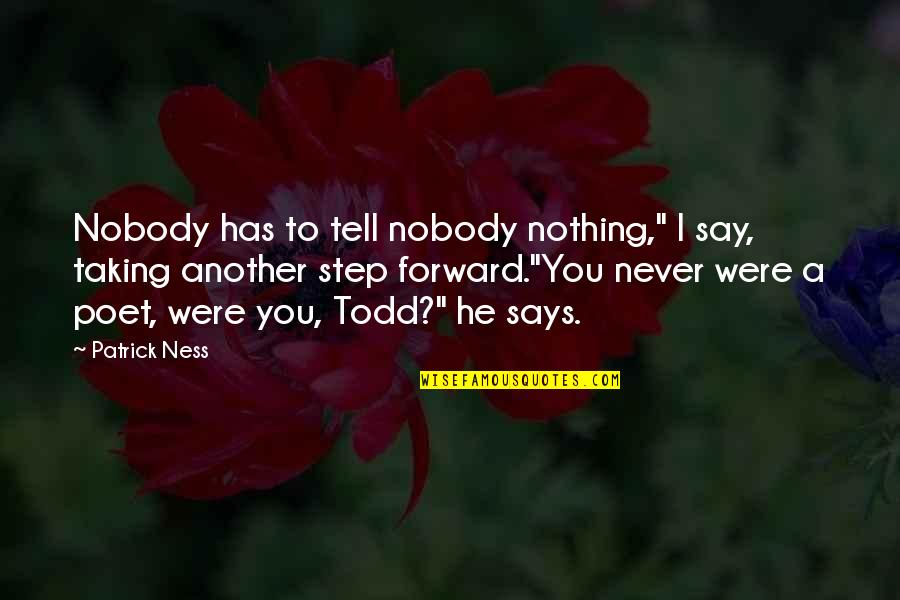 Nobody has to tell nobody nothing," I say, taking another step forward.
"You never were a poet, were you, Todd?" he says. —
Patrick Ness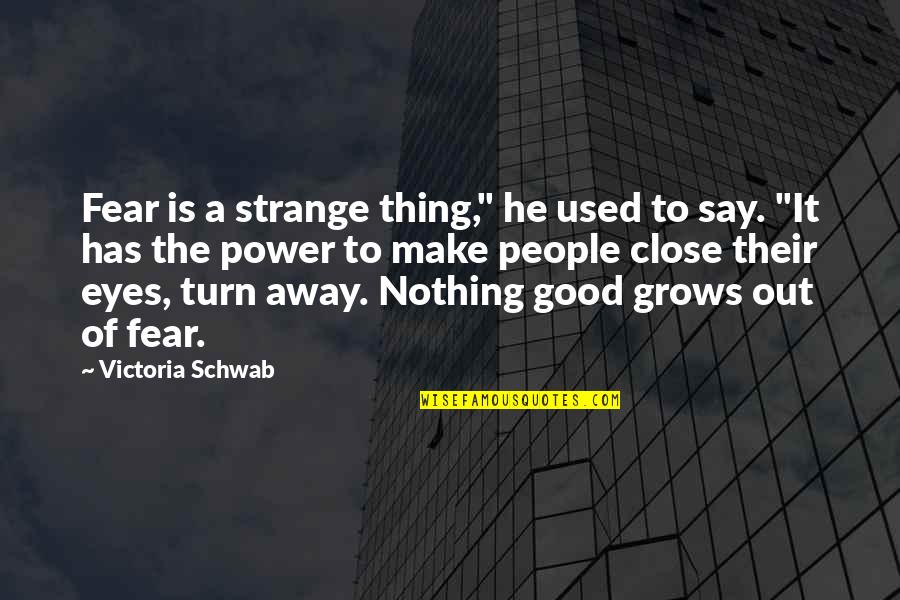 Fear is a strange thing," he used to say. "It has the power to make people close their eyes, turn away. Nothing good grows out of fear. —
Victoria Schwab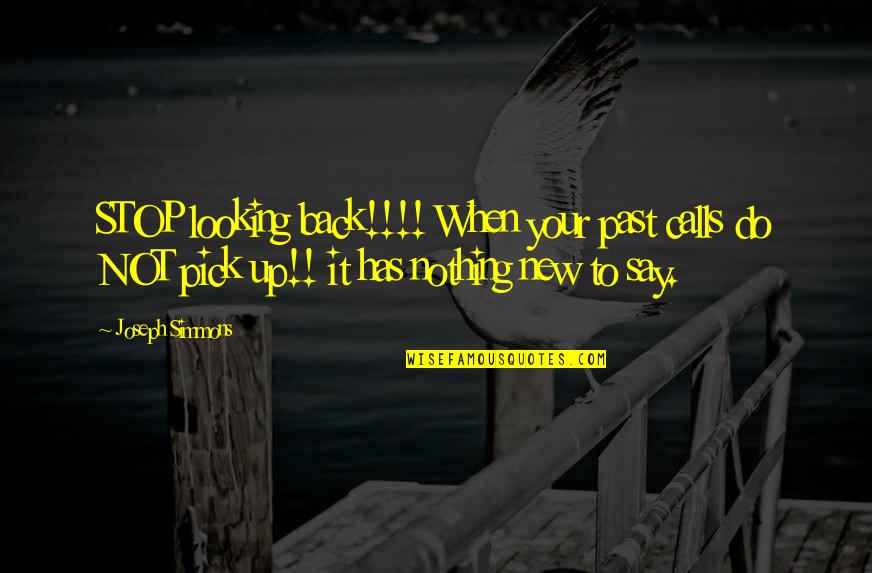 STOP looking back!!!! When your past calls do NOT pick up!! it has nothing new to say. —
Joseph Simmons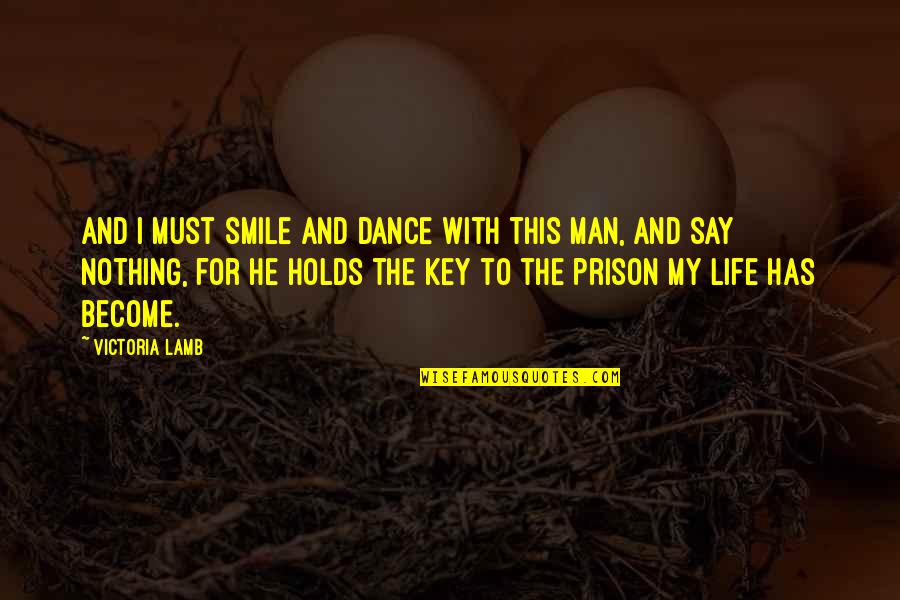 And I must smile and dance with this man, and say nothing, for he holds the key to the prison my life has become. —
Victoria Lamb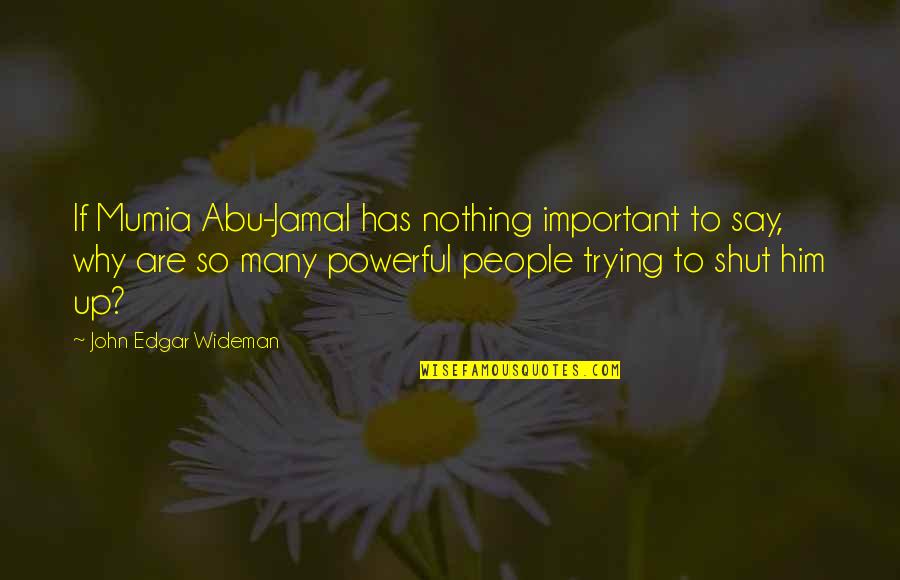 If Mumia Abu-Jamal has nothing important to say, why are so many powerful people trying to shut him up? —
John Edgar Wideman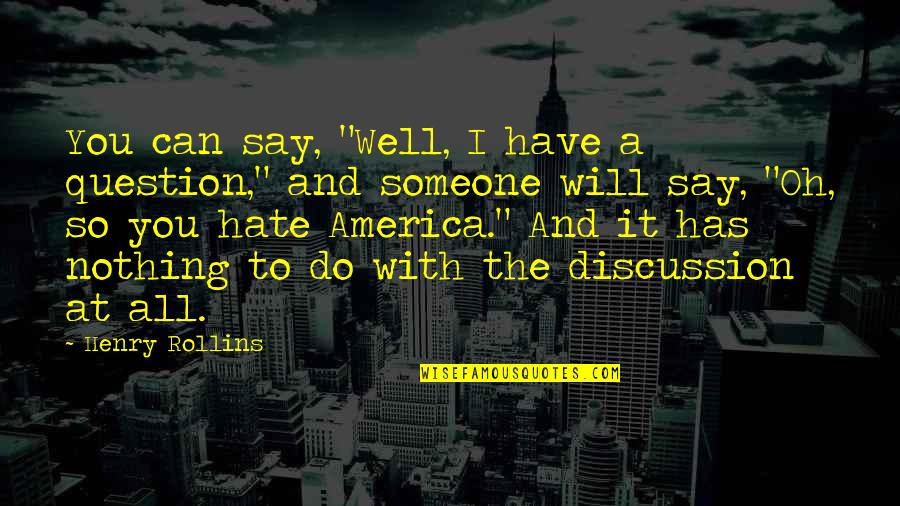 You can say, "Well, I have a question," and someone will say, "Oh, so you hate America." And it has nothing to do with the discussion at all. —
Henry Rollins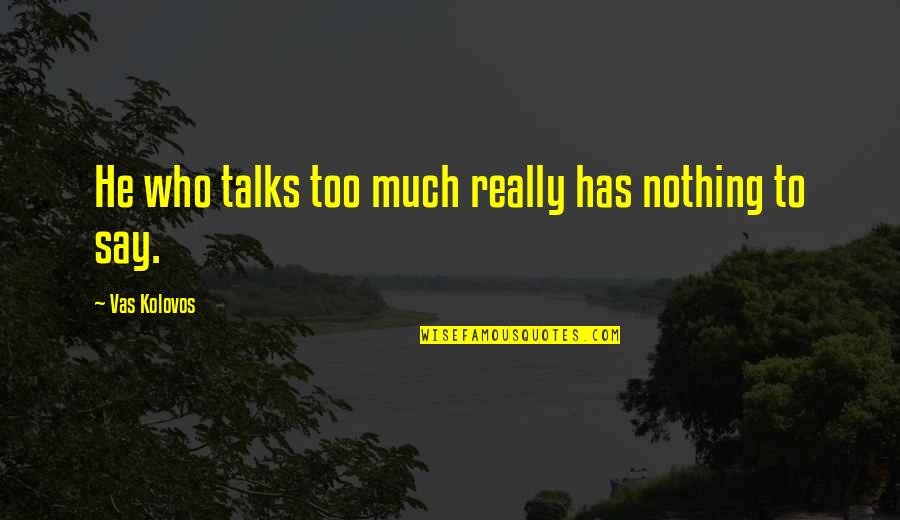 He who talks too much really
has nothing to say
. —
Vas Kolovos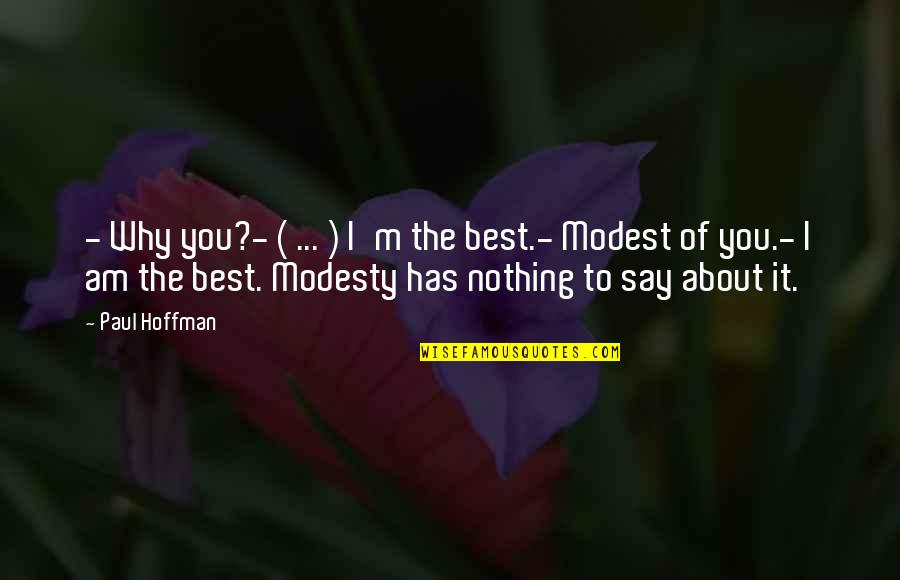 - Why you?
- ( ... ) I'm the best.
- Modest of you.
- I am the best. Modesty
has nothing to say
about it. —
Paul Hoffman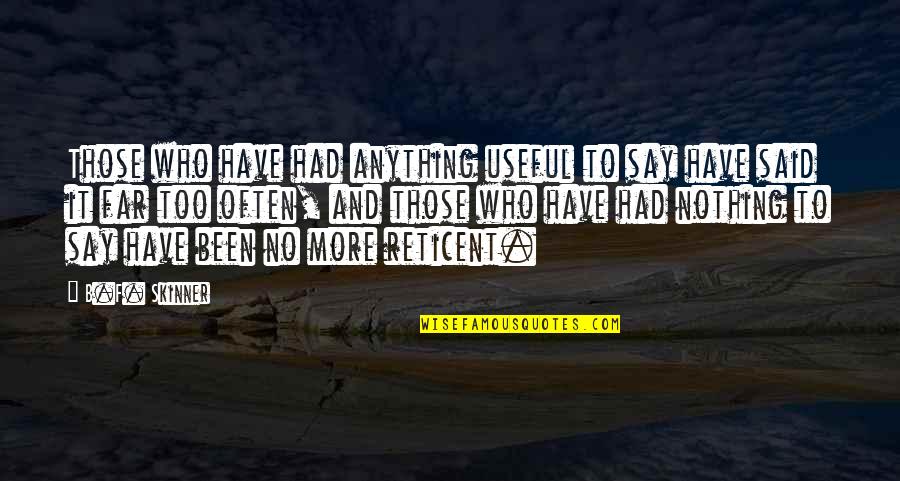 Those who have had anything useful to say have said it far too often, and those who have had nothing to say have been no more reticent. —
B.F. Skinner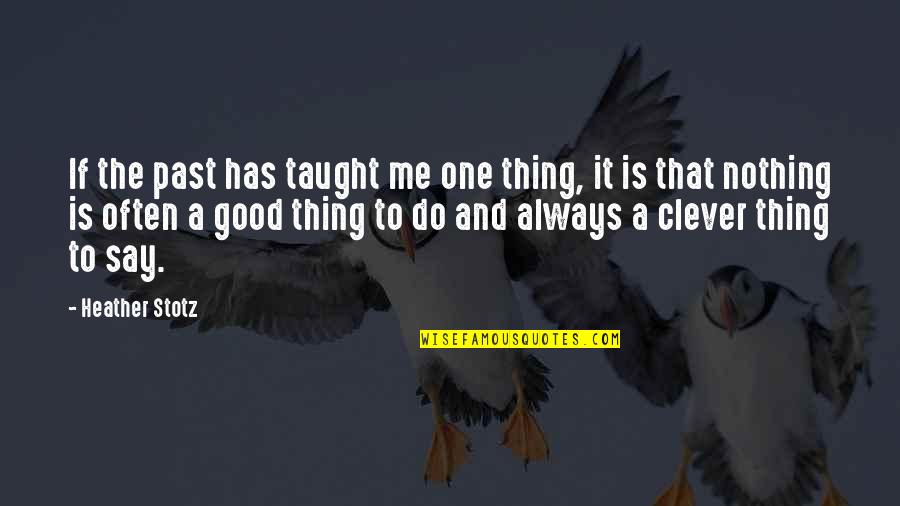 If the past has taught me one thing, it is that nothing is often a good thing to do and always a clever thing to say. —
Heather Stotz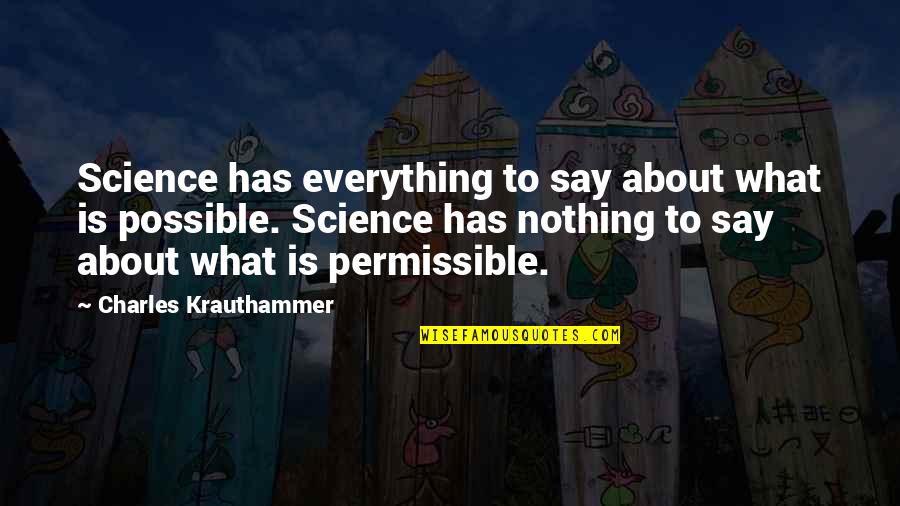 Science has everything to say about what is possible. Science
has nothing to say
about what is permissible. —
Charles Krauthammer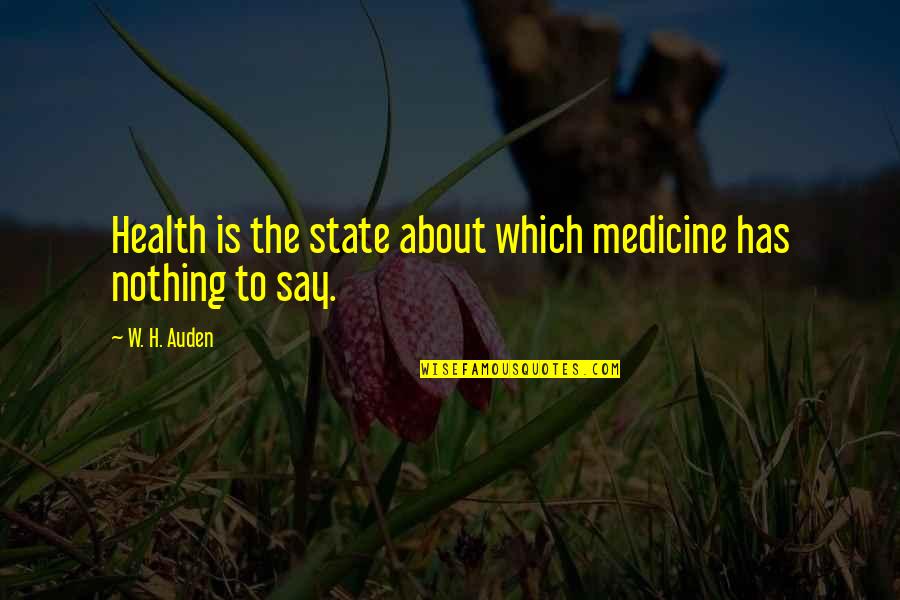 Health is the state about which medicine
has nothing to say
. —
W. H. Auden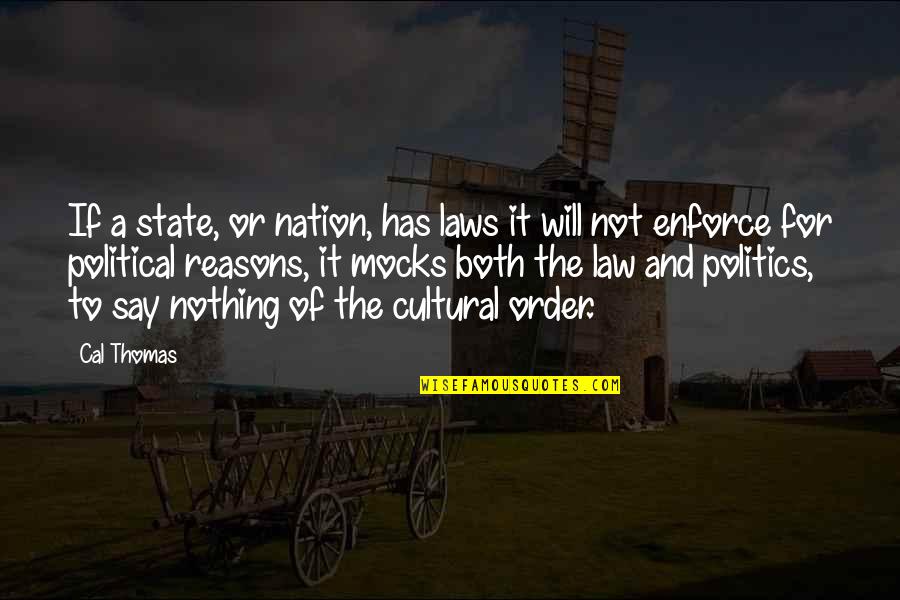 If a state, or nation, has laws it will not enforce for political reasons, it mocks both the law and politics, to say nothing of the cultural order. —
Cal Thomas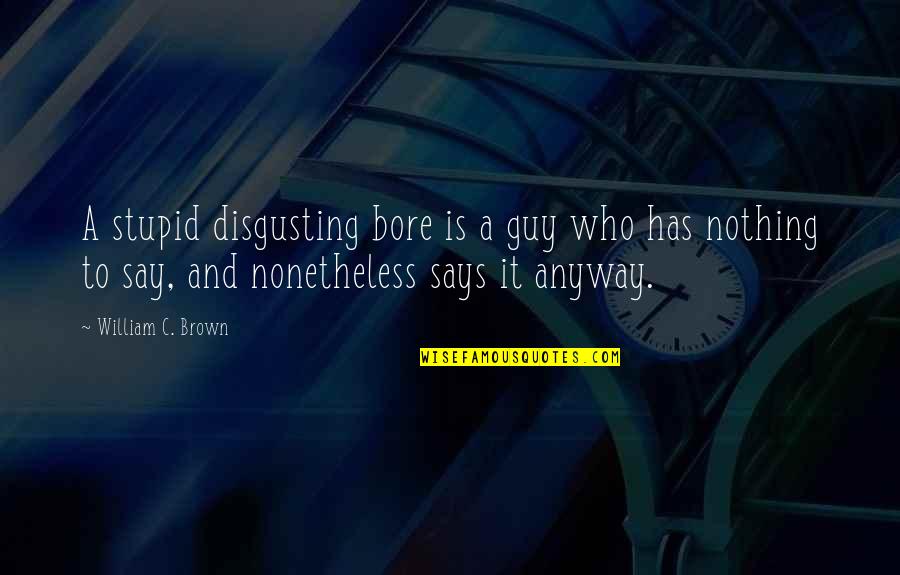 A stupid disgusting bore is a guy who
has nothing to say
, and nonetheless says it anyway. —
William C. Brown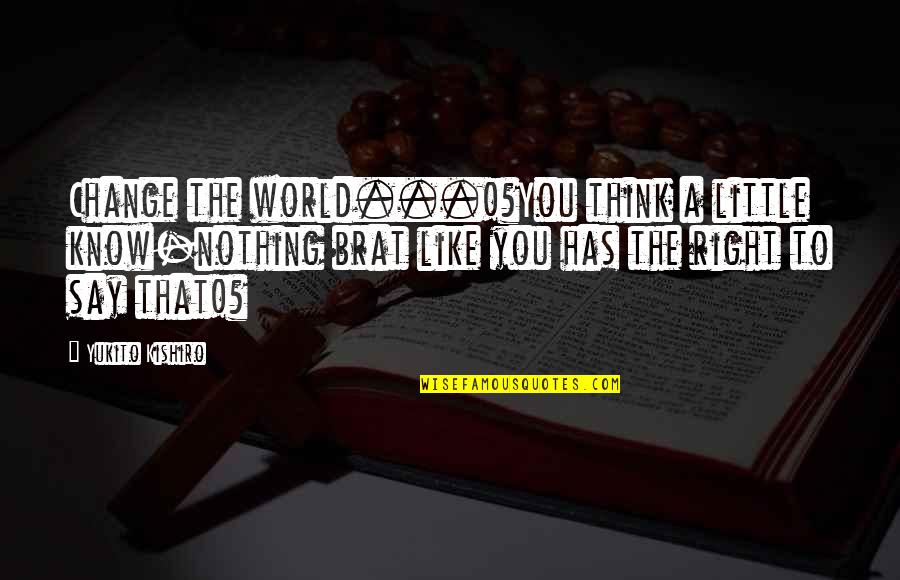 Change the world...!?
You think a little know-nothing brat like you has the right to say that!? —
Yukito Kishiro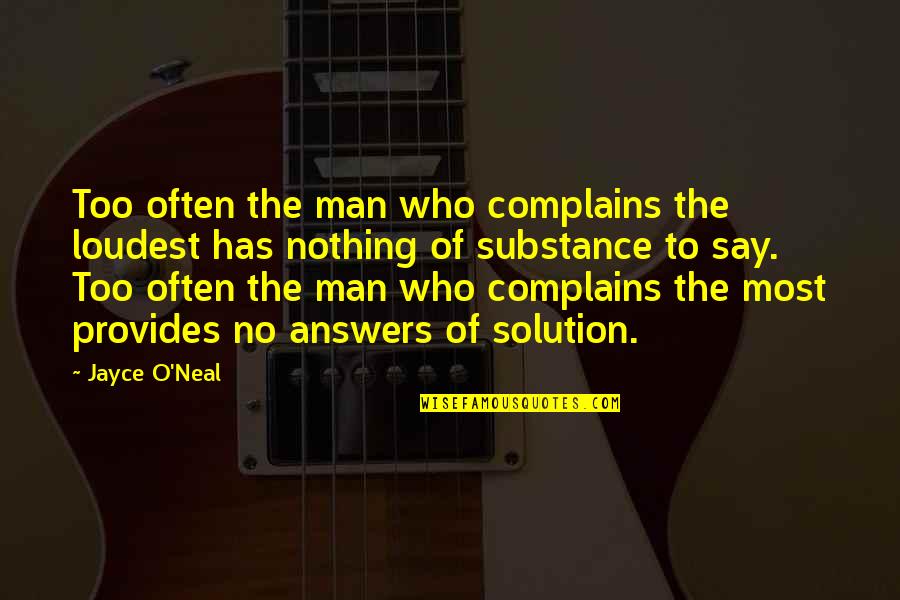 Too often the man who complains the loudest has nothing of substance to say. Too often the man who complains the most provides no answers of solution. —
Jayce O'Neal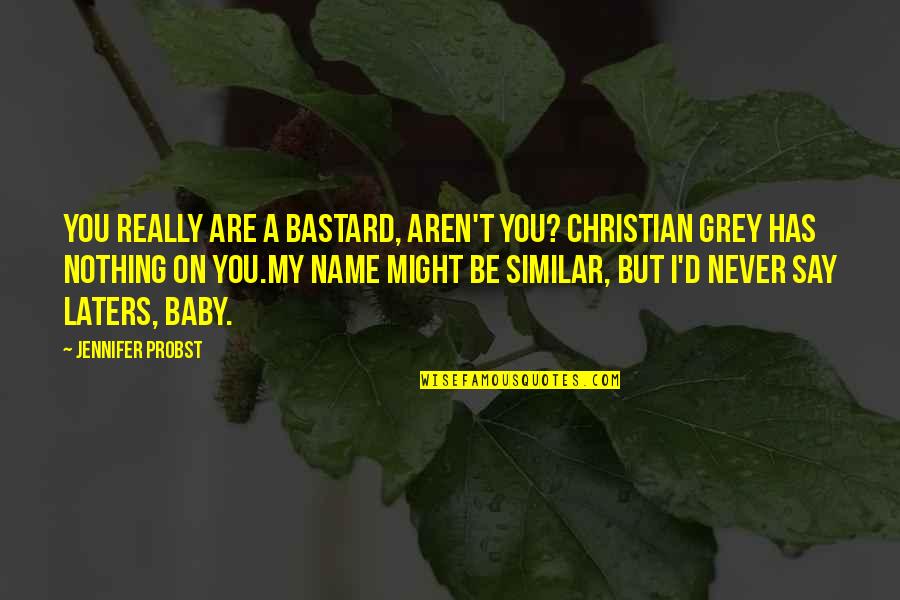 You really are a bastard, aren't you? Christian Grey has nothing on you.
My name might be similar, but I'd never say Laters, baby. —
Jennifer Probst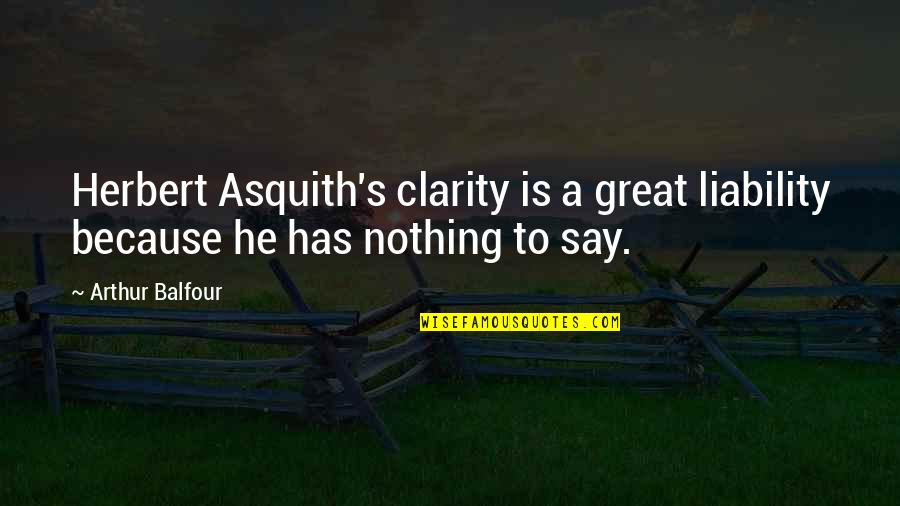 Herbert Asquith's clarity is a great liability because he
has nothing to say
. —
Arthur Balfour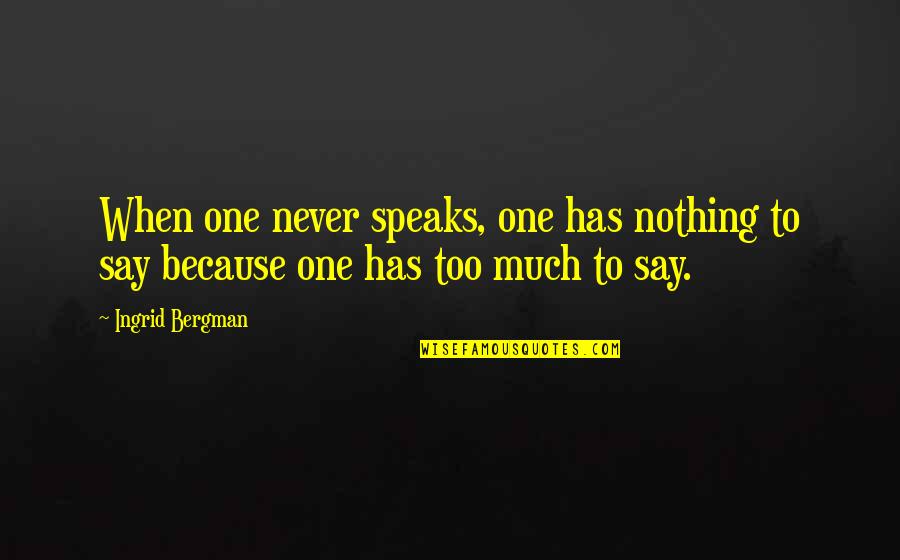 When one never speaks, one
has nothing to say
because one has too much to say. —
Ingrid Bergman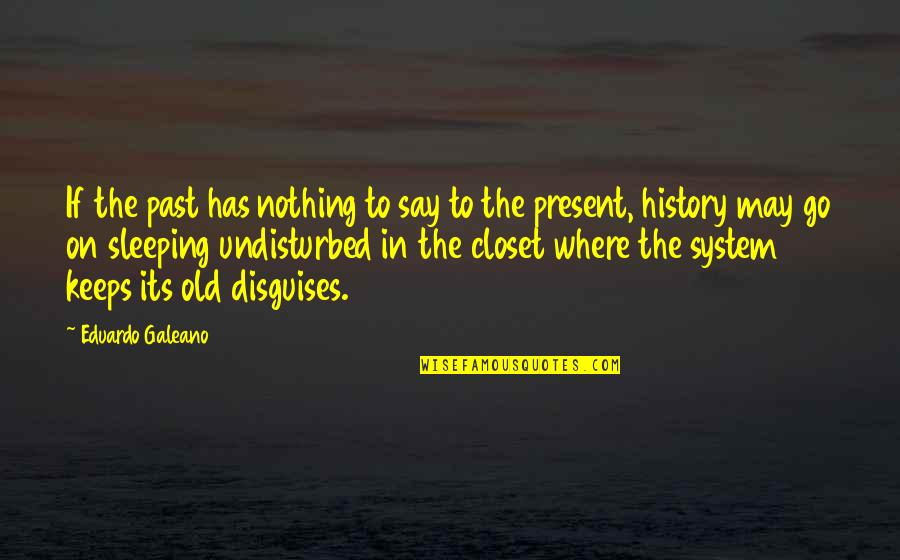 If the past
has nothing to say
to the present, history may go on sleeping undisturbed in the closet where the system keeps its old disguises. —
Eduardo Galeano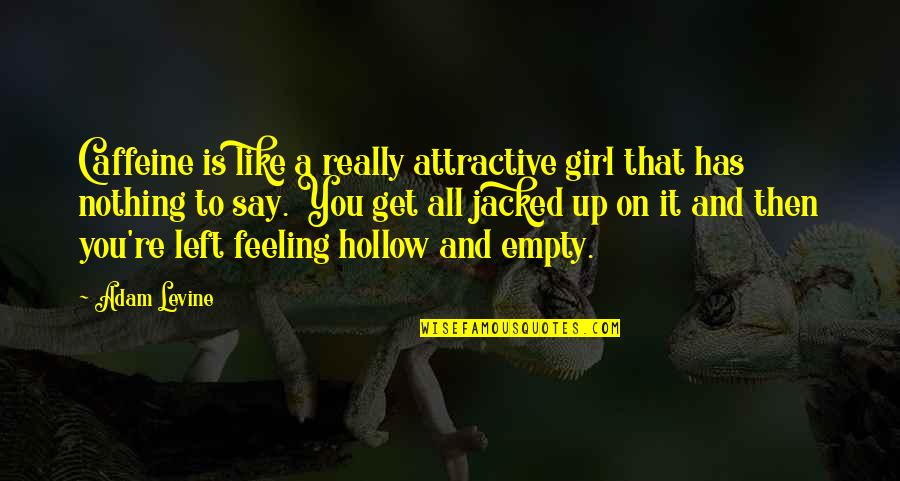 Caffeine is like a really attractive girl that
has nothing to say
. You get all jacked up on it and then you're left feeling hollow and empty. —
Adam Levine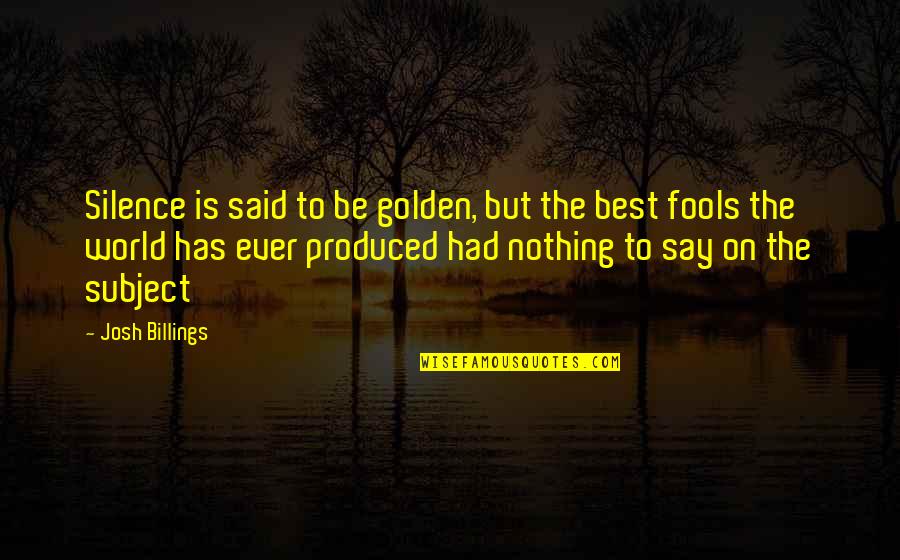 Silence is said to be golden, but the best fools the world has ever produced had nothing to say on the subject —
Josh Billings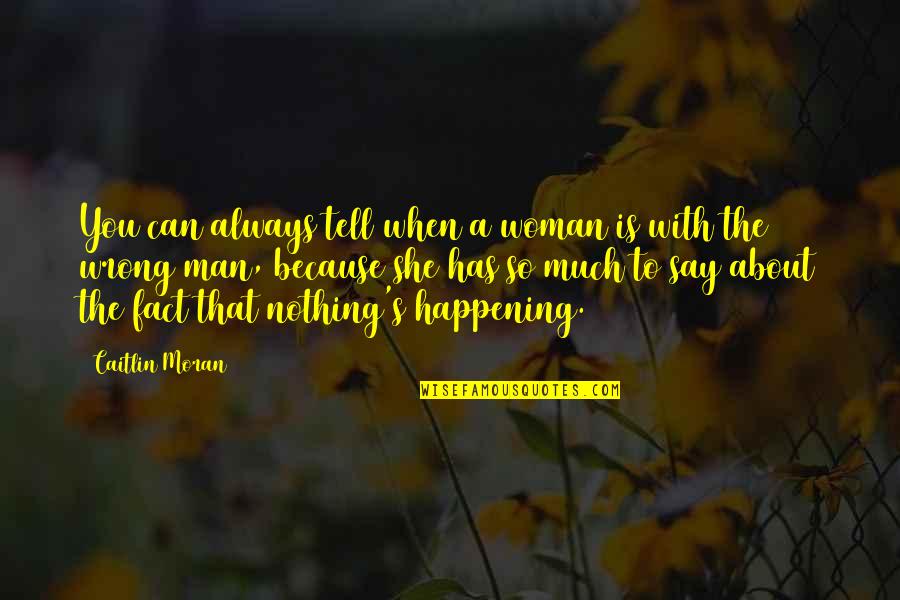 You can always tell when a woman is with the wrong man, because she has so much to say about the fact that nothing's happening. —
Caitlin Moran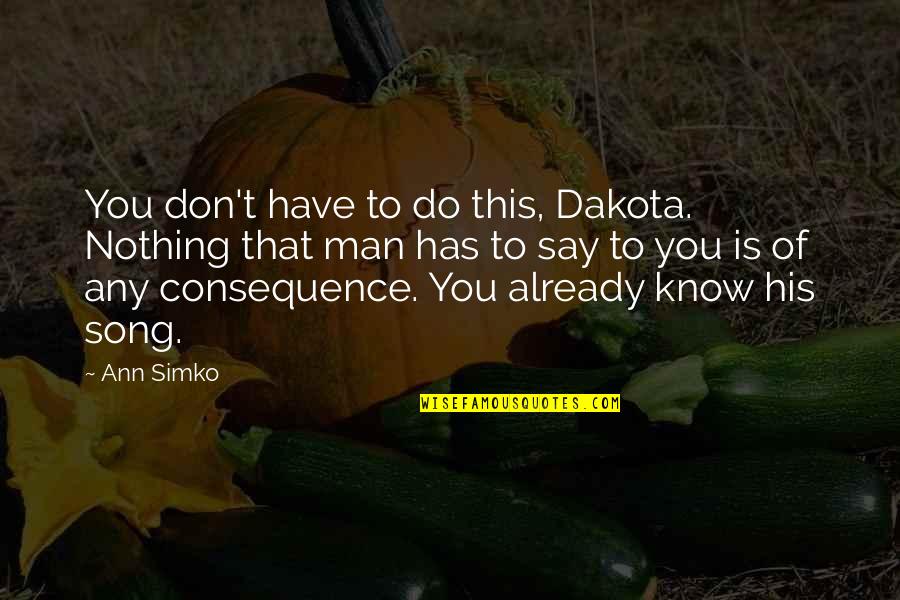 You don't have to do this, Dakota. Nothing that man has to say to you is of any consequence. You already know his song. —
Ann Simko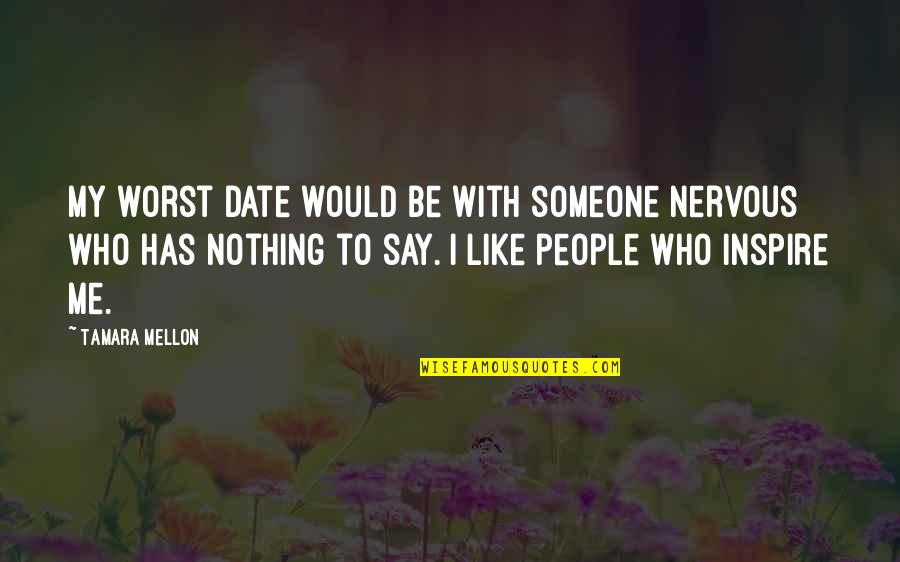 My worst date would be with someone nervous who
has nothing to say
. I like people who inspire me. —
Tamara Mellon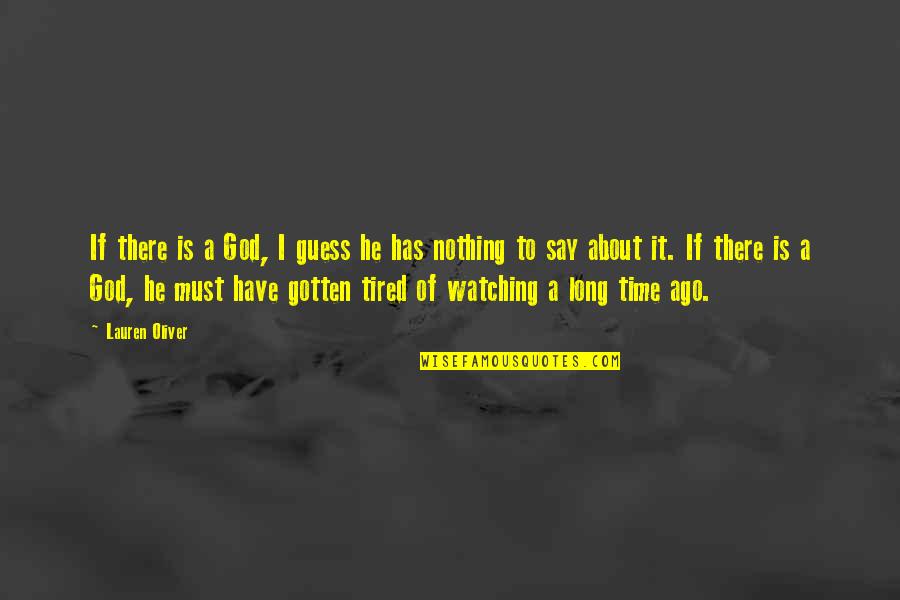 If there is a God, I guess he
has nothing to say
about it. If there is a God, he must have gotten tired of watching a long time ago. —
Lauren Oliver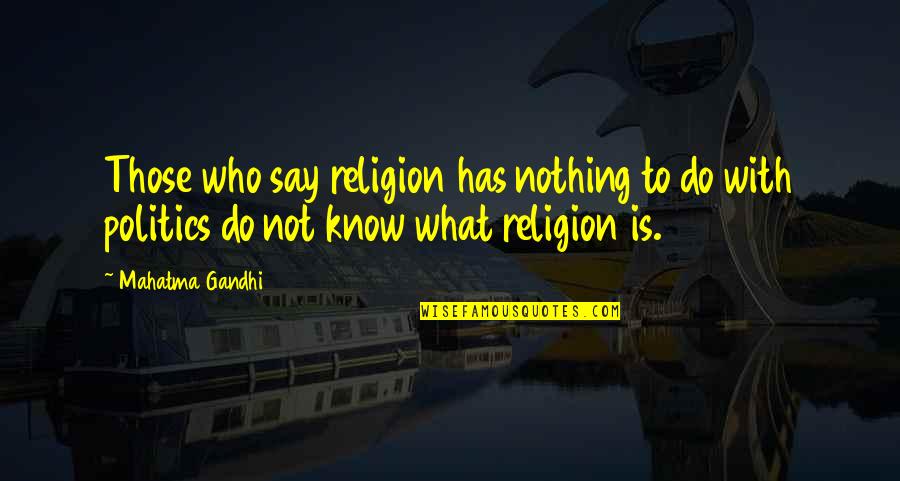 Those who say religion has nothing to do with politics do not know what religion is. —
Mahatma Gandhi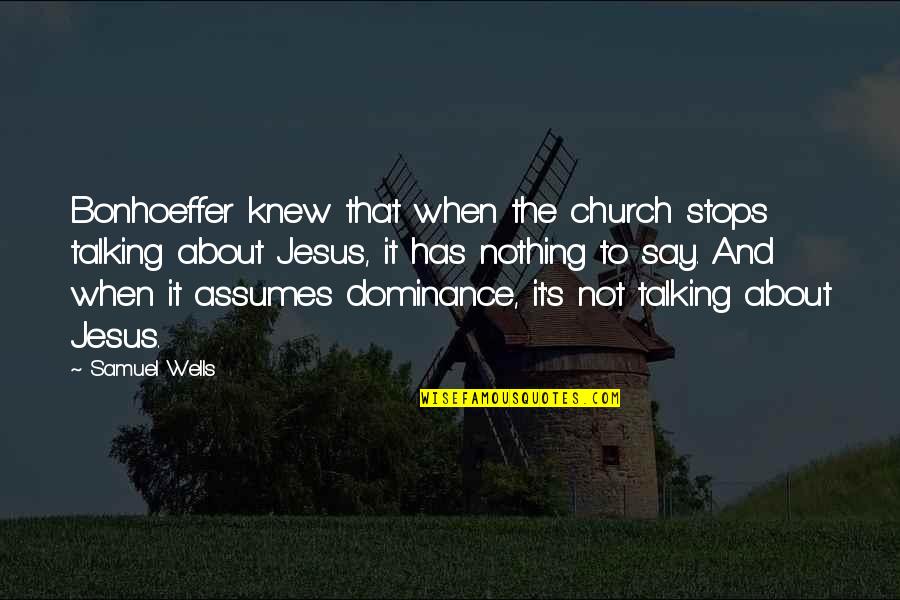 Bonhoeffer knew that when the church stops talking about Jesus, it
has nothing to say
. And when it assumes dominance, it's not talking about Jesus. —
Samuel Wells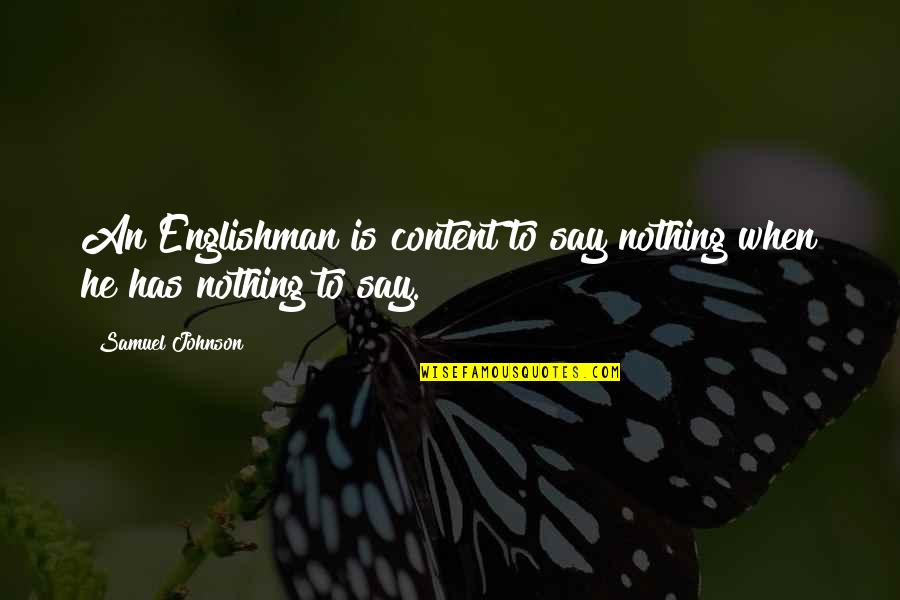 An Englishman is content to say nothing when he
has nothing to say
. —
Samuel Johnson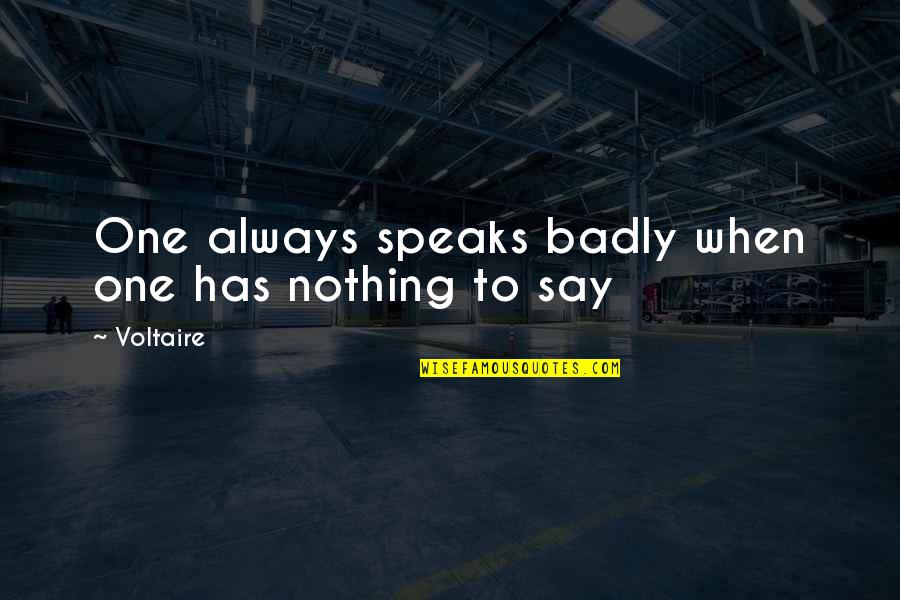 One always speaks badly when one
has nothing to say
—
Voltaire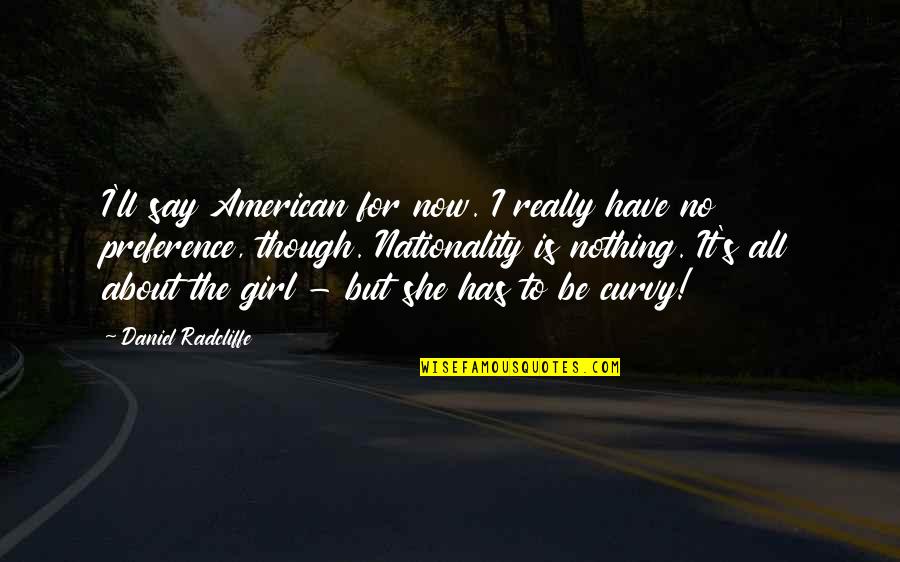 I'll say American for now. I really have no preference, though. Nationality is nothing. It's all about the girl - but she has to be curvy! —
Daniel Radcliffe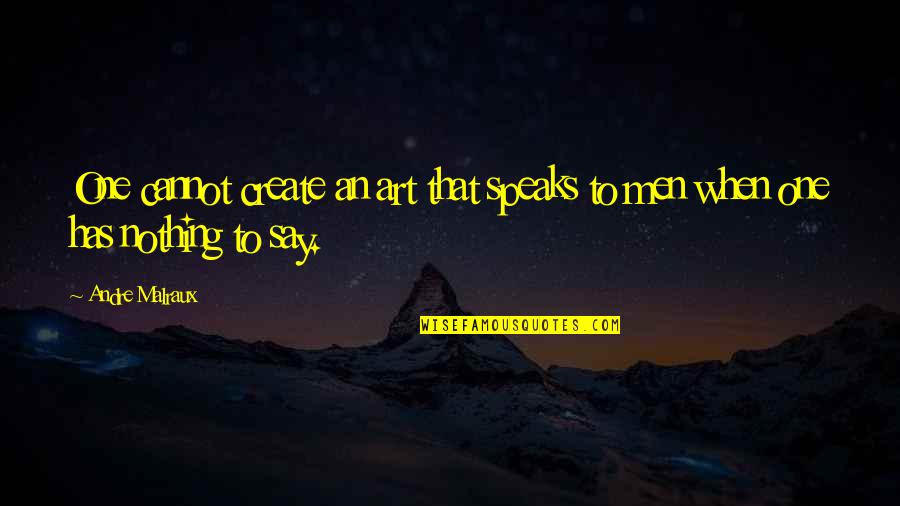 One cannot create an art that speaks to men when one
has nothing to say
. —
Andre Malraux