Happy Songs Quotes
Collection of top 32 famous quotes about Happy Songs
The better I get at writing songs, the harder it seems to be to relate to people. But when I get on stage, I'm extremely happy.
—
John Darnielle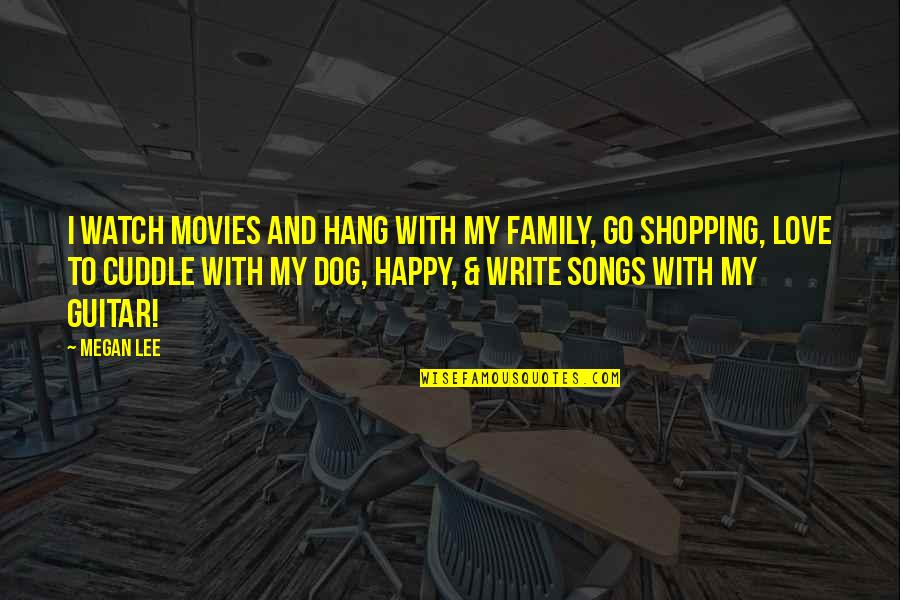 I watch movies and hang with my family, go shopping, love to cuddle with my dog, Happy, & write songs with my guitar!
—
Megan Lee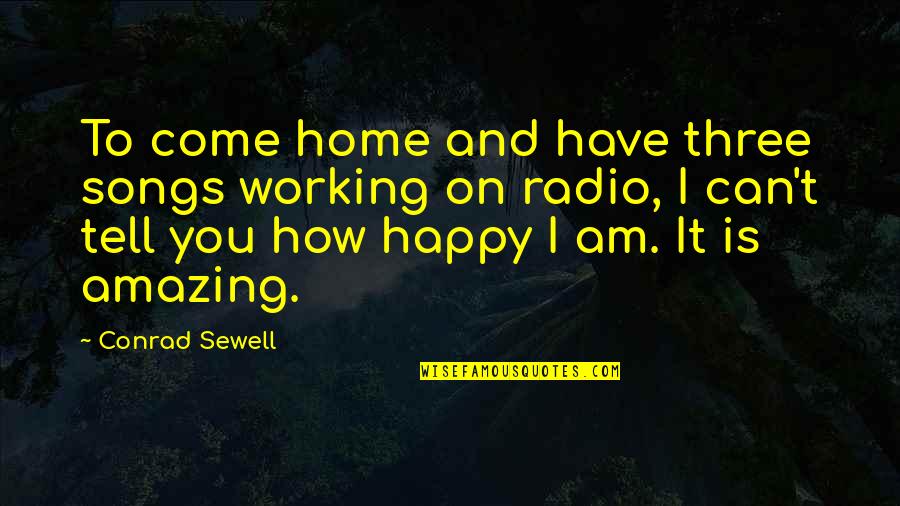 To come home and have three songs working on radio, I can't tell you how happy I am. It is amazing.
—
Conrad Sewell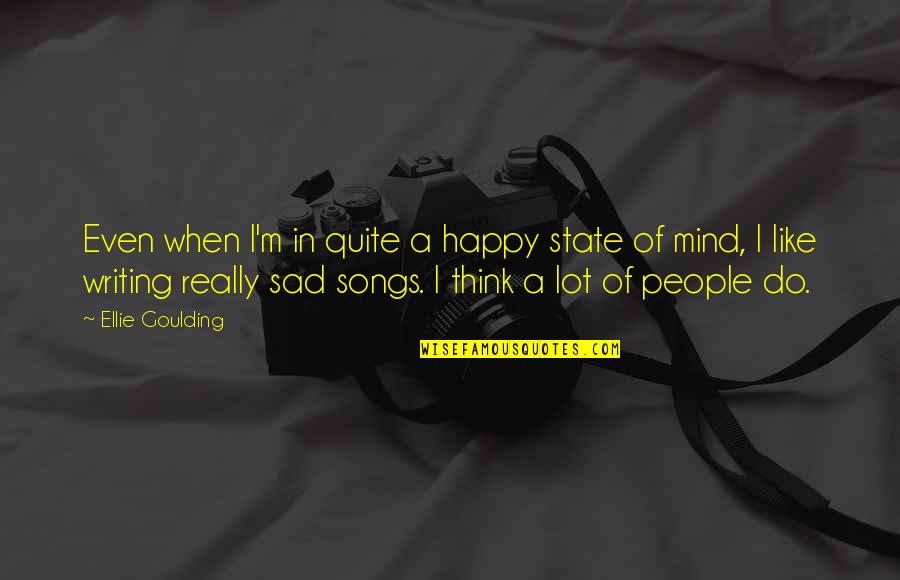 Even when I'm in quite a happy state of mind, I like writing really sad songs. I think a lot of people do.
—
Ellie Goulding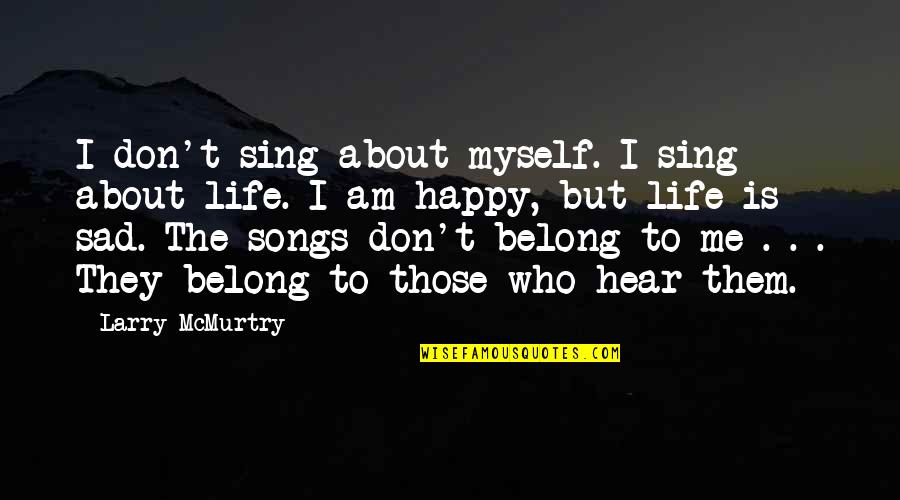 I don't sing about myself. I sing about life. I am happy, but life is sad. The songs don't belong to me . . . They belong to those who hear them.
—
Larry McMurtry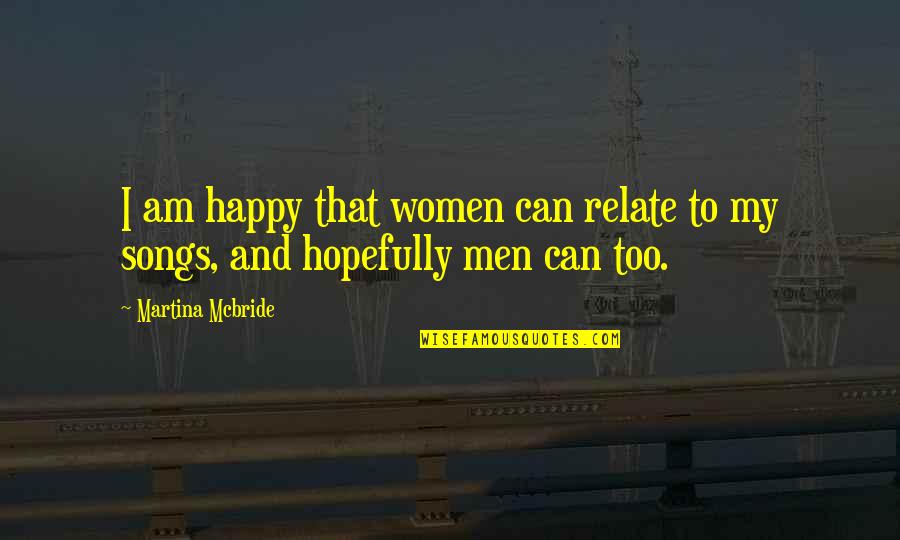 I am happy that women can relate to my songs, and hopefully men can too.
—
Martina Mcbride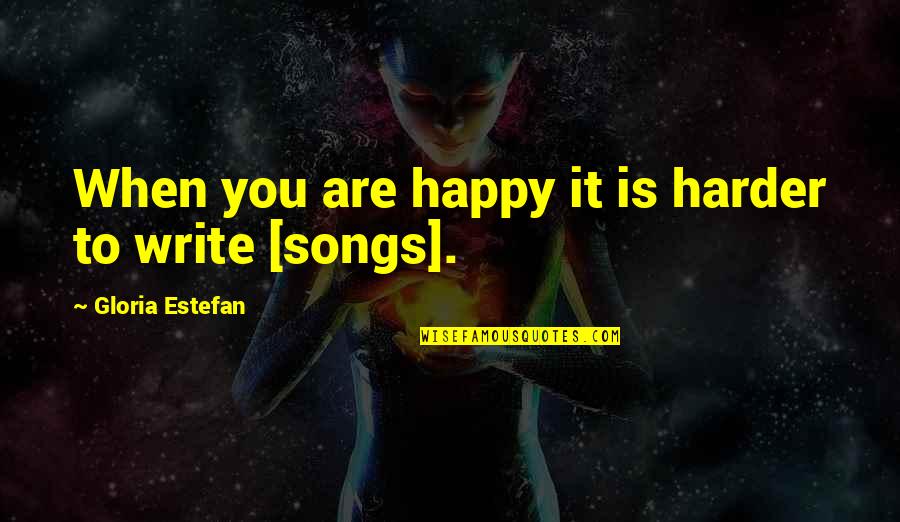 When you are happy it is harder to write [songs].
—
Gloria Estefan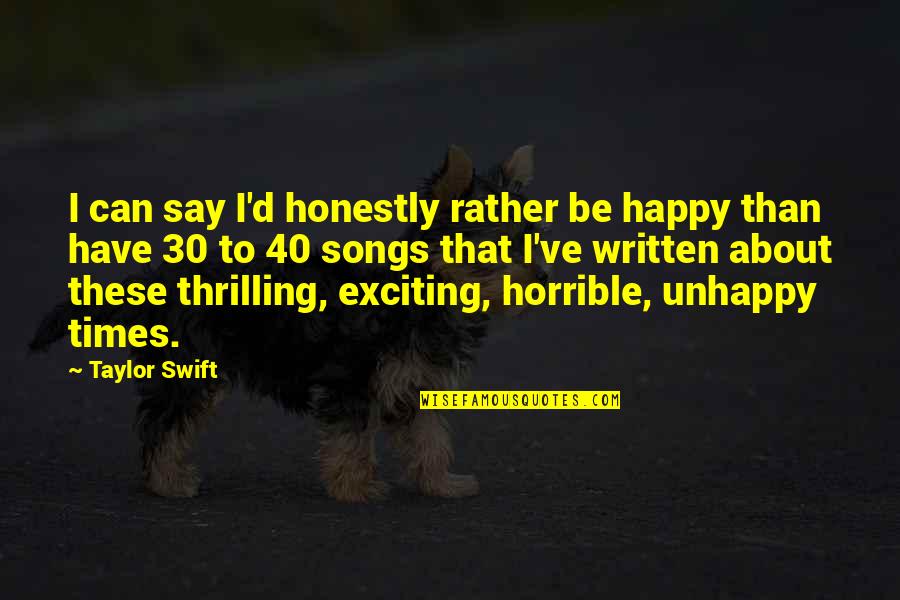 I can say I'd honestly rather be happy than have 30 to 40 songs that I've written about these thrilling, exciting, horrible, unhappy times.
—
Taylor Swift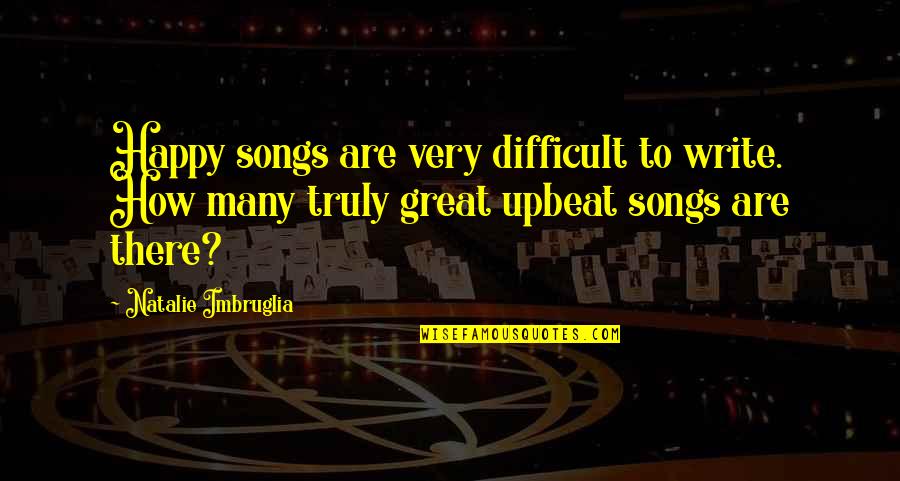 Happy songs are very difficult to write. How many truly great upbeat songs are there?
—
Natalie Imbruglia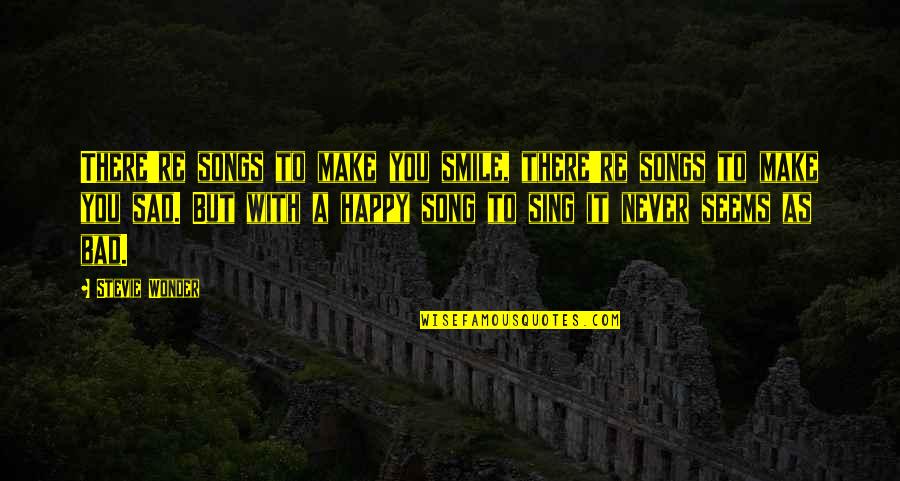 There're songs to make you smile, there're songs to make you sad. But with a happy song to sing it never seems as bad.
—
Stevie Wonder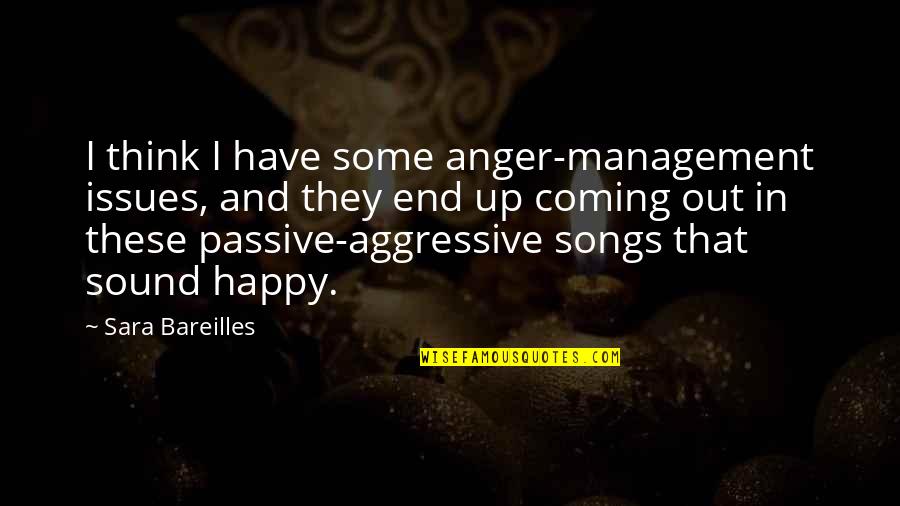 I think I have some anger-management issues, and they end up coming out in these passive-aggressive songs that sound happy. —
Sara Bareilles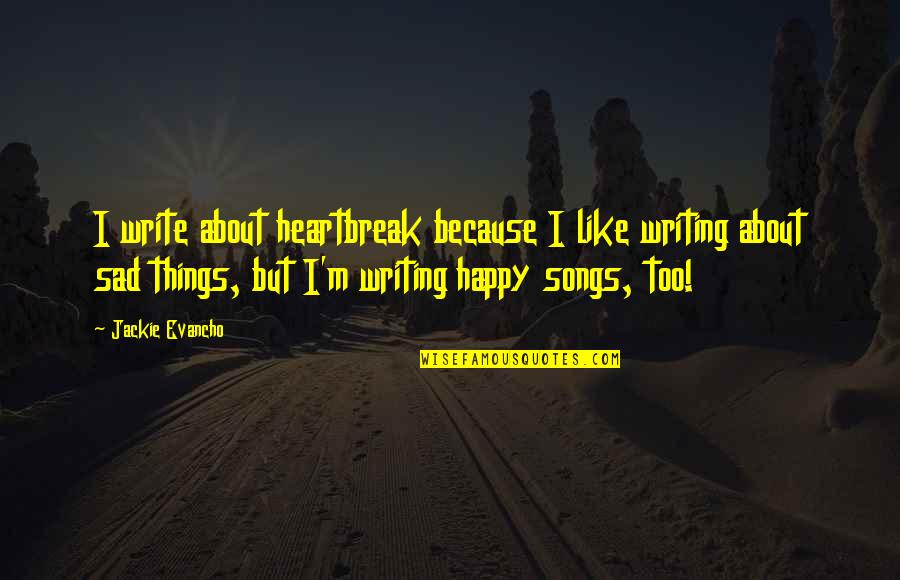 I write about heartbreak because I like writing about sad things, but I'm writing
happy songs
, too! —
Jackie Evancho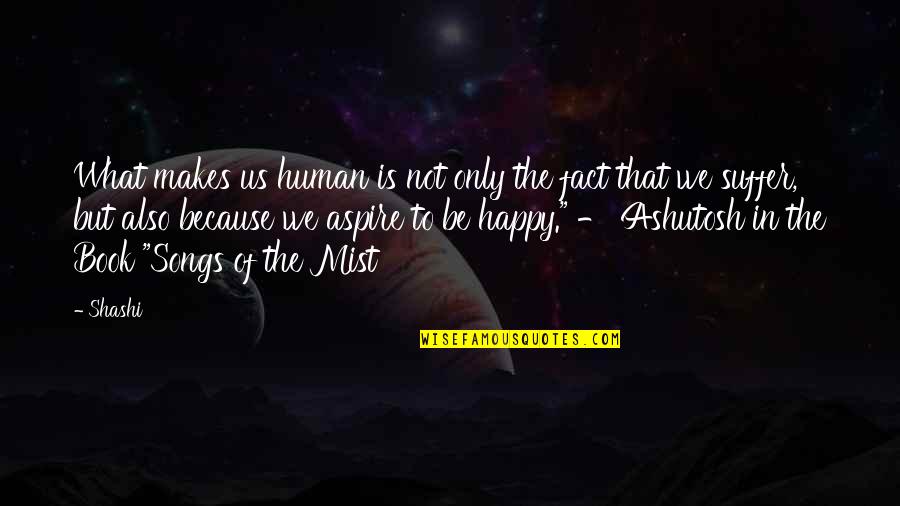 What makes us human is not only the fact that we suffer, but also because we aspire to be happy." - Ashutosh in the Book "Songs of the Mist —
Shashi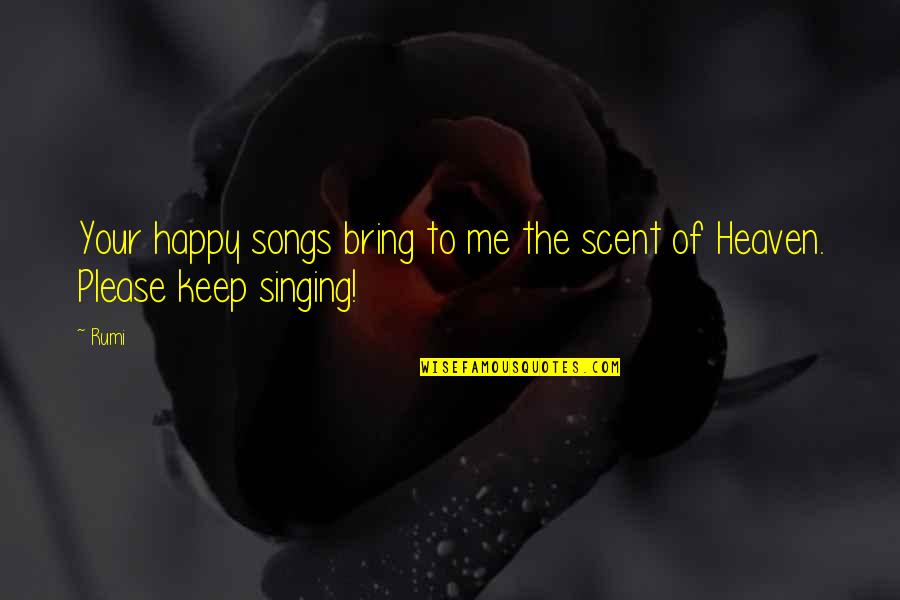 Your
happy songs
bring to me the scent of Heaven. Please keep singing! —
Rumi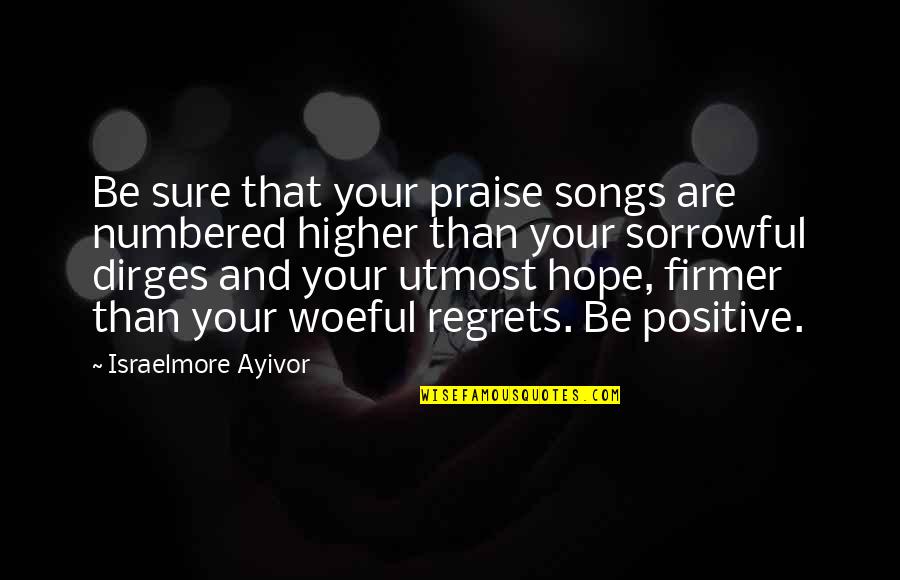 Be sure that your praise songs are numbered higher than your sorrowful dirges and your utmost hope, firmer than your woeful regrets. Be positive. —
Israelmore Ayivor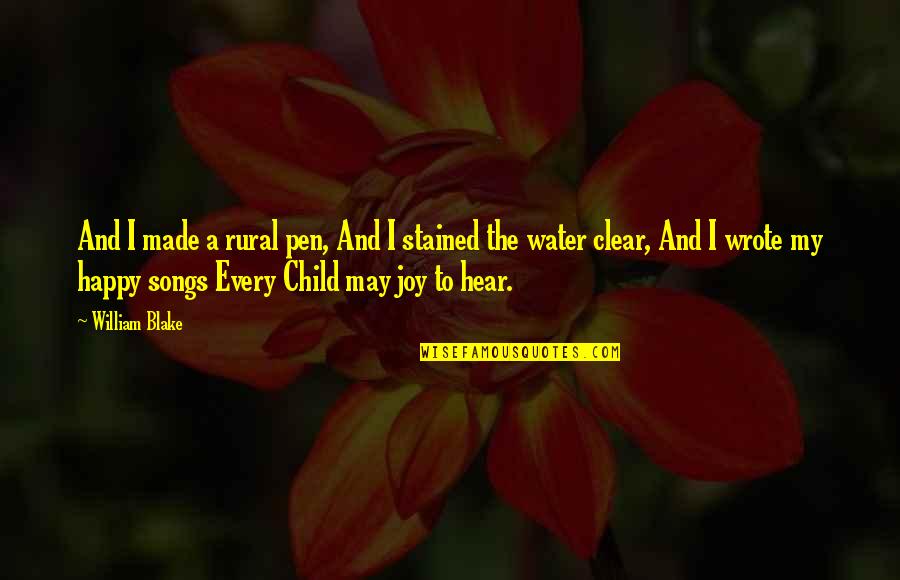 And I made a rural pen, And I stained the water clear, And I wrote my
happy songs
Every Child may joy to hear. —
William Blake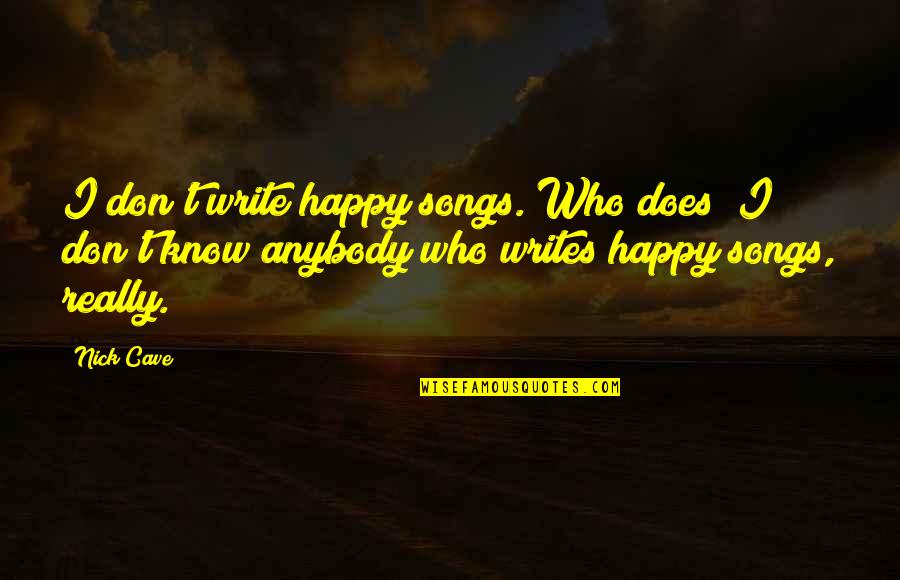 I don't write
happy songs
. Who does? I don't know anybody who writes
happy songs
, really. —
Nick Cave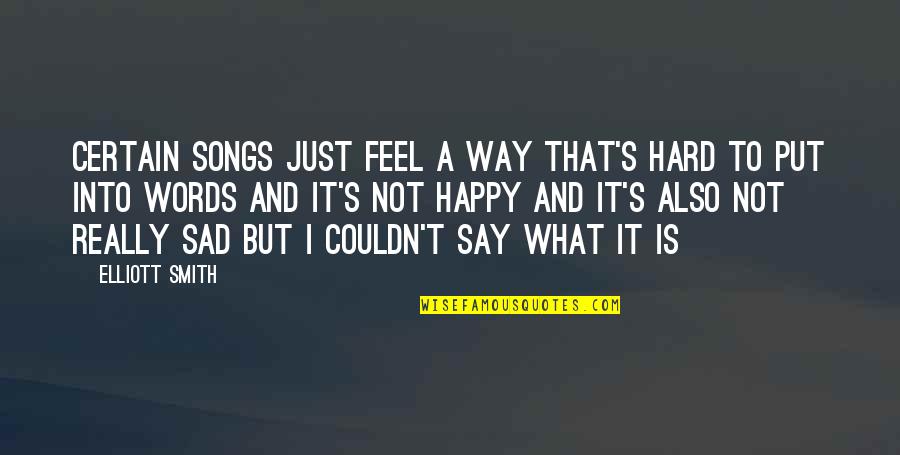 Certain songs just feel a way that's hard to put into words and it's not happy and it's also not really sad but I couldn't say what it is —
Elliott Smith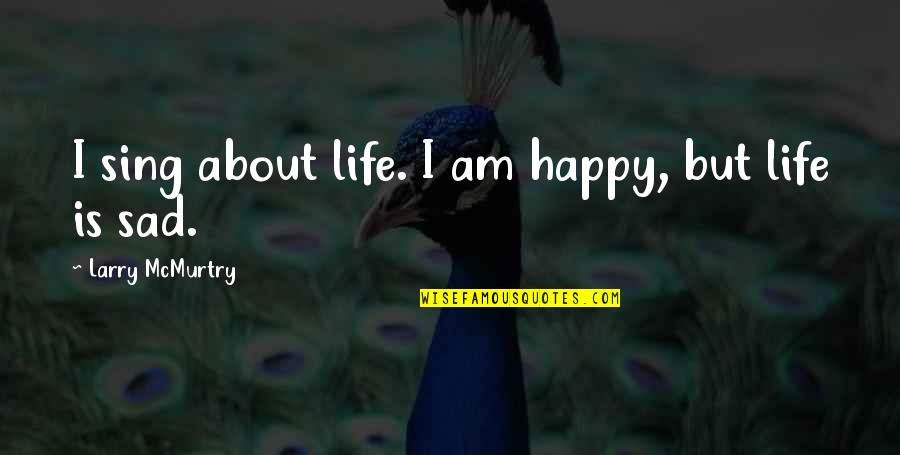 I sing about life. I am happy, but life is sad. —
Larry McMurtry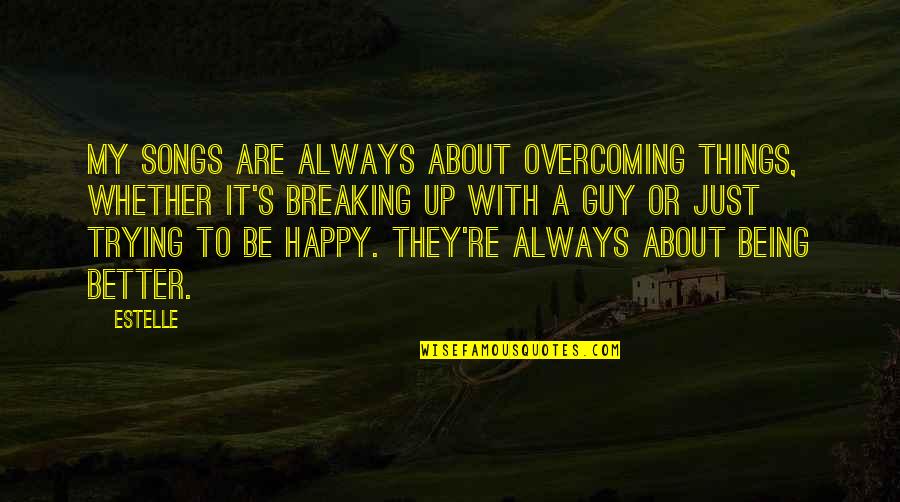 My songs are always about overcoming things, whether it's breaking up with a guy or just trying to be happy. They're always about being better. —
Estelle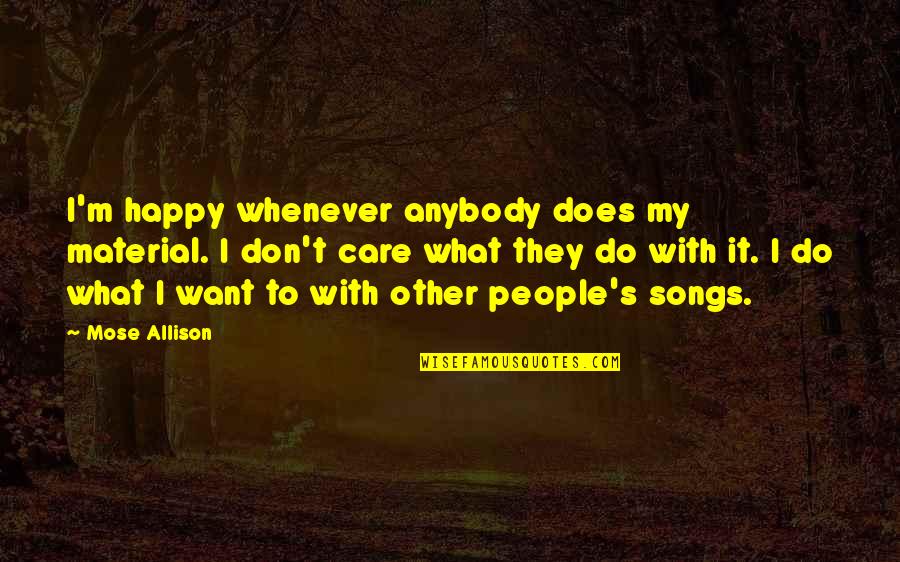 I'm happy whenever anybody does my material. I don't care what they do with it. I do what I want to with other people's songs. —
Mose Allison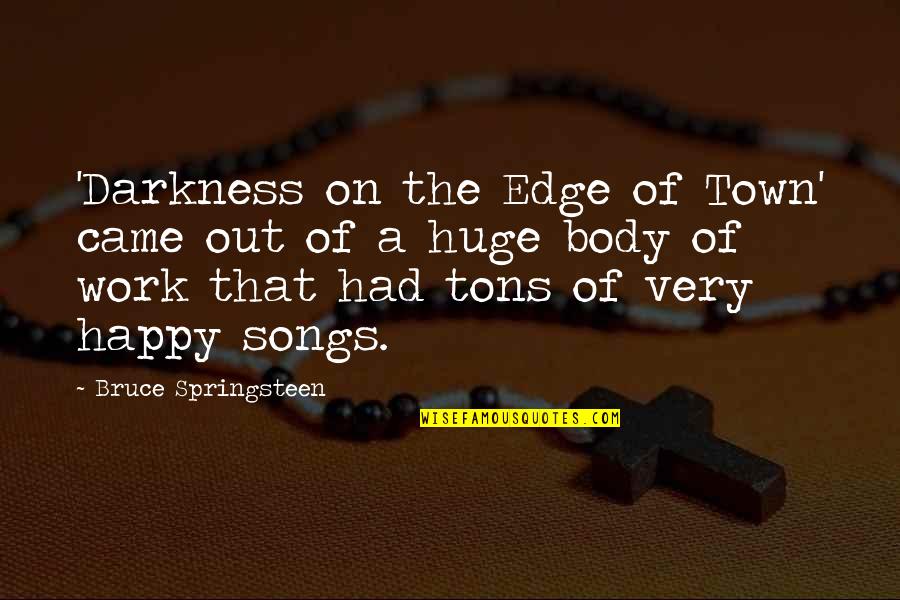 'Darkness on the Edge of Town' came out of a huge body of work that had tons of very
happy songs
. —
Bruce Springsteen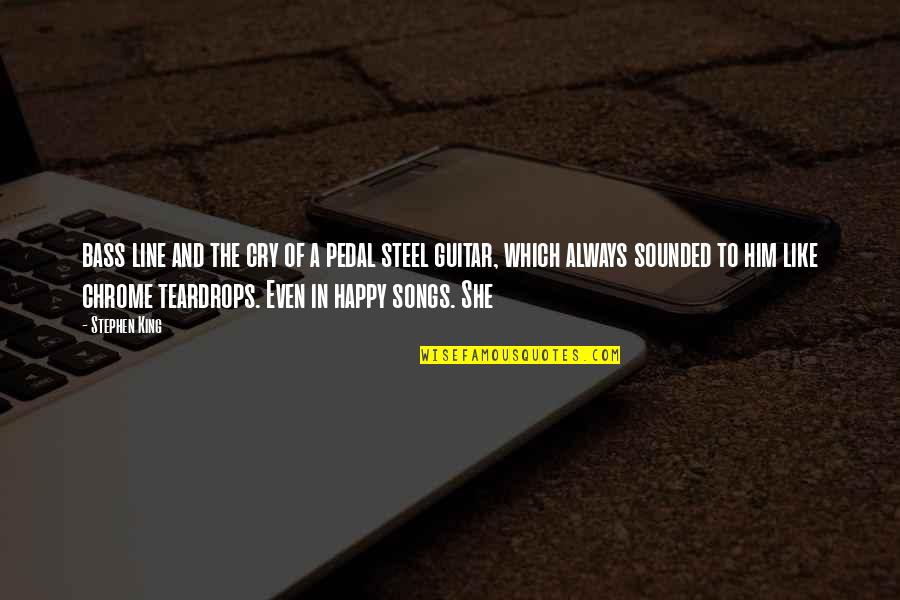 bass line and the cry of a pedal steel guitar, which always sounded to him like chrome teardrops. Even in
happy songs
. She —
Stephen King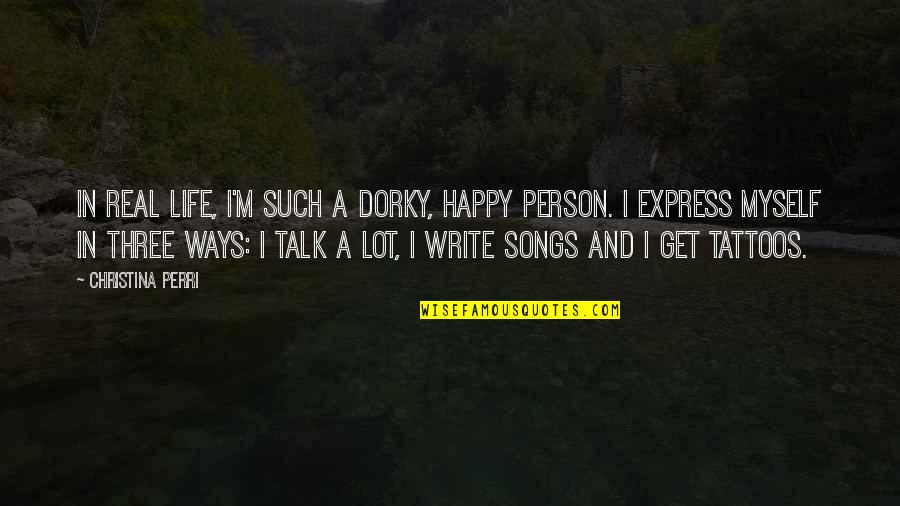 In real life, I'm such a dorky, happy person. I express myself in three ways: I talk a lot, I write songs and I get tattoos. —
Christina Perri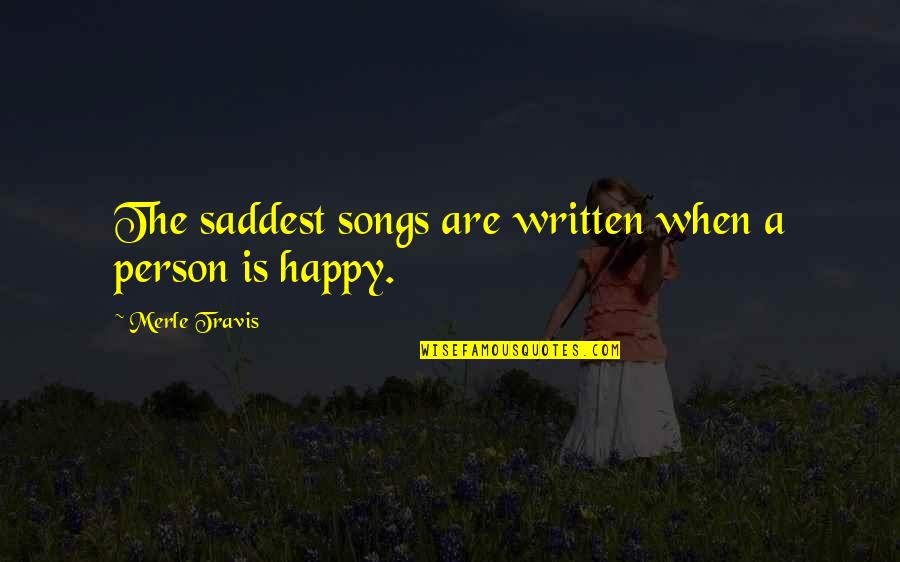 The saddest songs are written when a person is happy. —
Merle Travis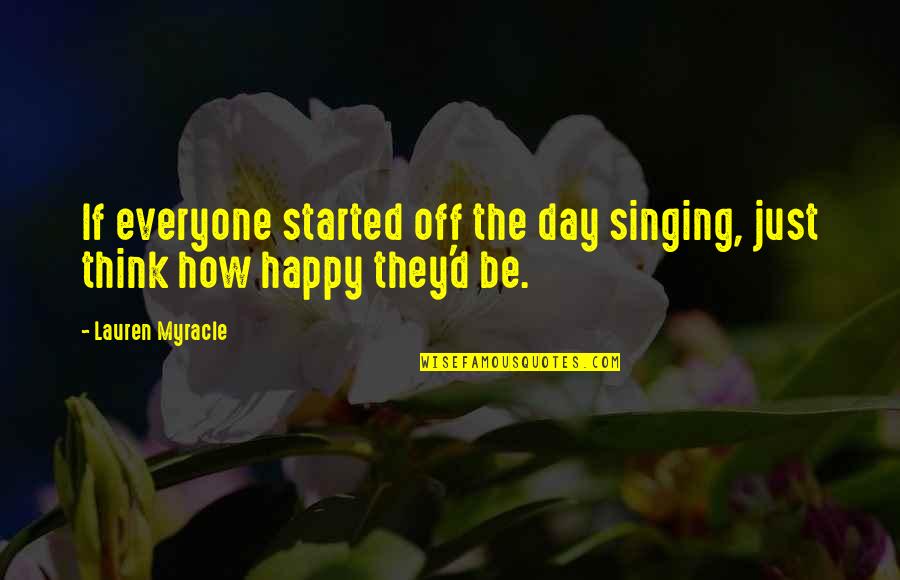 If everyone started off the day singing, just think how happy they'd be. —
Lauren Myracle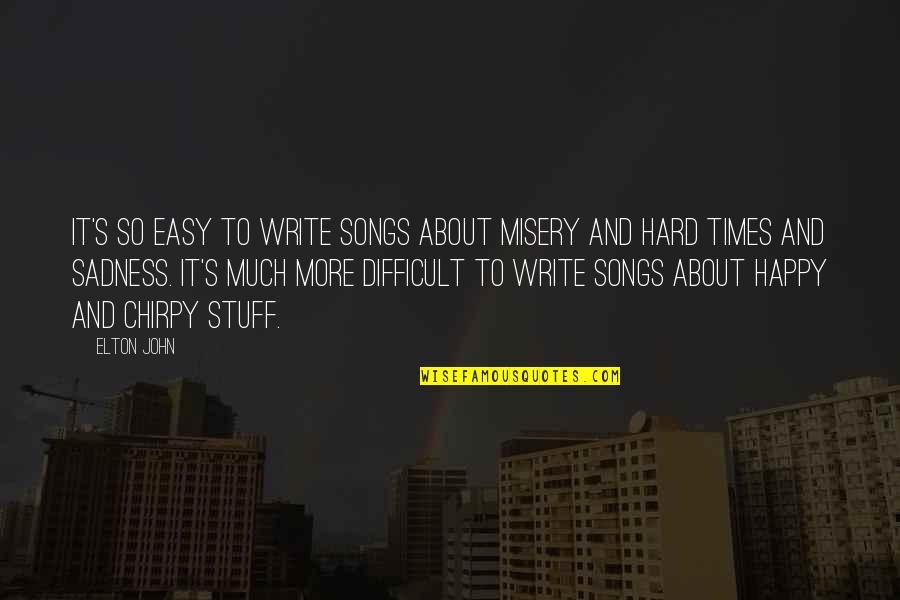 It's so easy to write songs about misery and hard times and sadness. It's much more difficult to write songs about happy and chirpy stuff. —
Elton John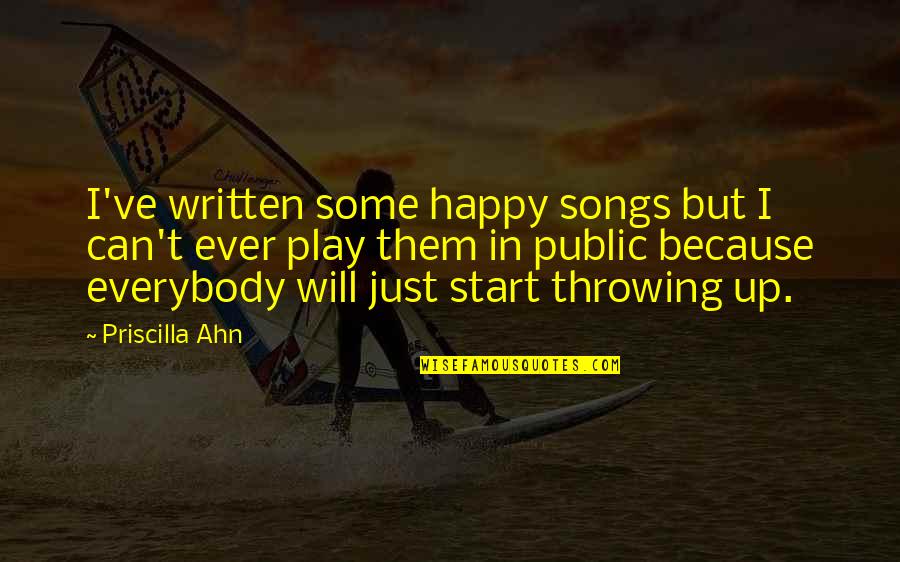 I've written some
happy songs
but I can't ever play them in public because everybody will just start throwing up. —
Priscilla Ahn
If I make a song where I'm happy, I sound completely mad - I think my voice is better-suited for sadder songs. —
Jessie Ware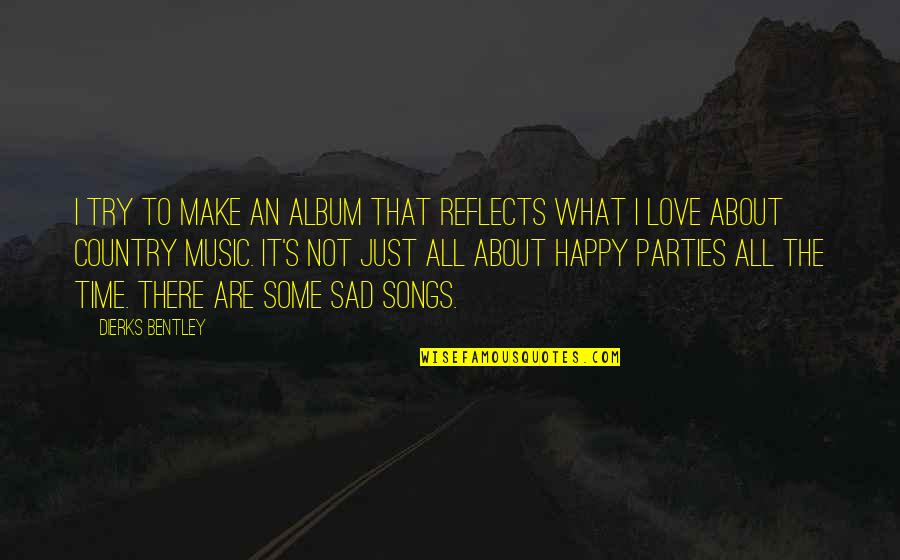 I try to make an album that reflects what I love about country music. It's not just all about happy parties all the time. There are some sad songs. —
Dierks Bentley