Good Or Bad Choices Quotes
Collection of top 36 famous quotes about Good Or Bad Choices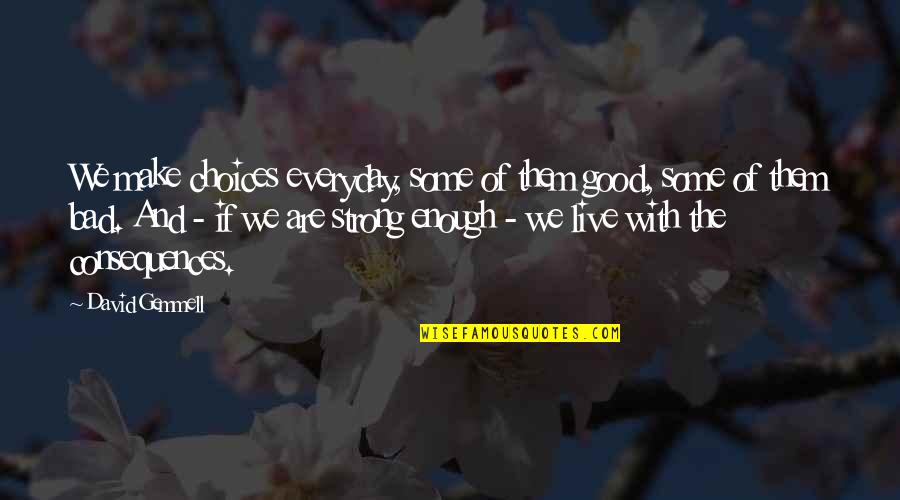 We make choices everyday, some of them good, some of them bad. And - if we are strong enough - we live with the consequences.
—
David Gemmell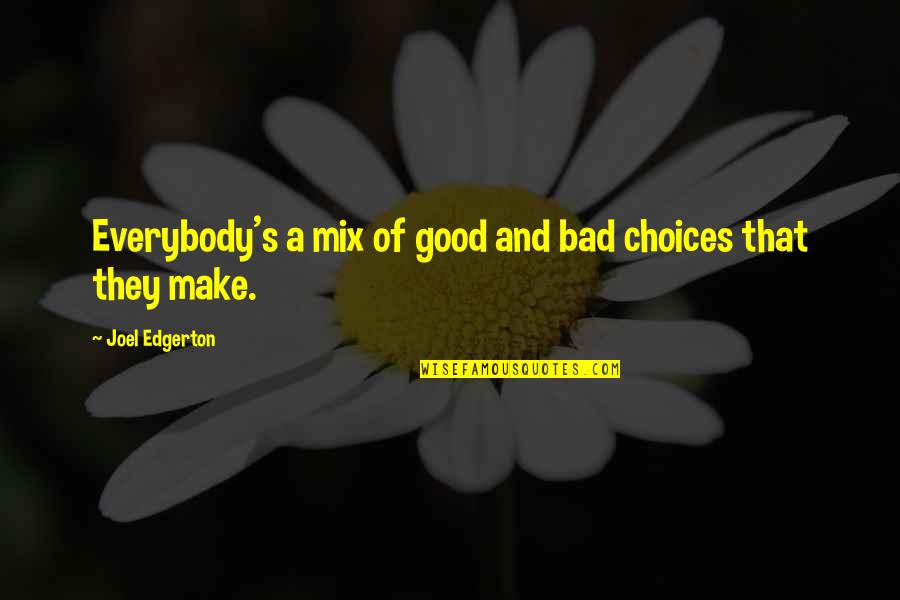 Everybody's a mix of good and bad choices that they make.
—
Joel Edgerton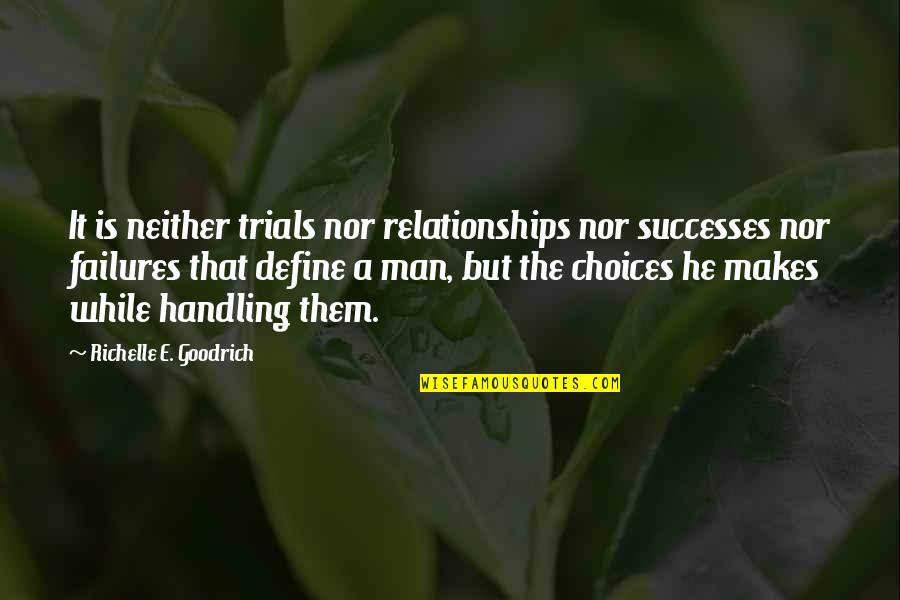 It is neither trials nor relationships nor successes nor failures that define a man, but the choices he makes while handling them.
—
Richelle E. Goodrich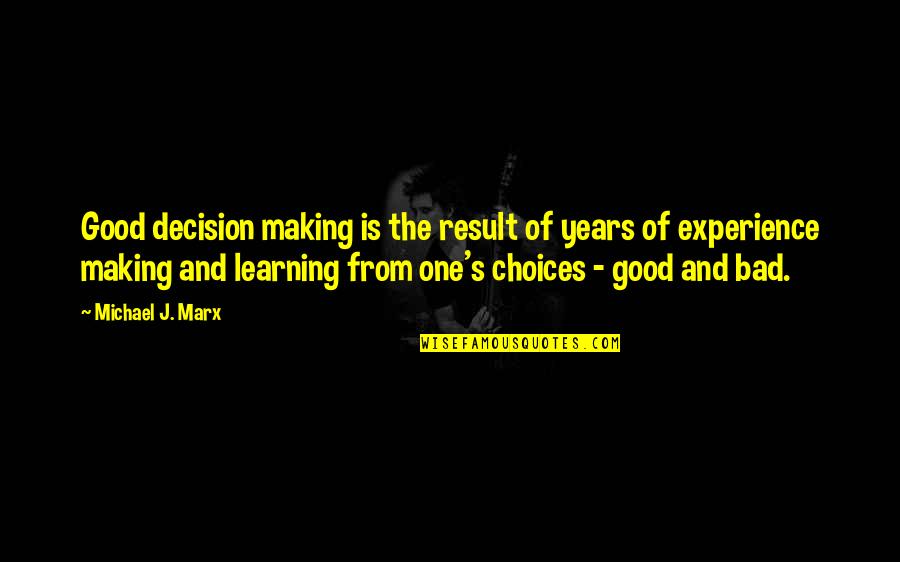 Good decision making is the result of years of experience making and learning from one's choices - good and bad.
—
Michael J. Marx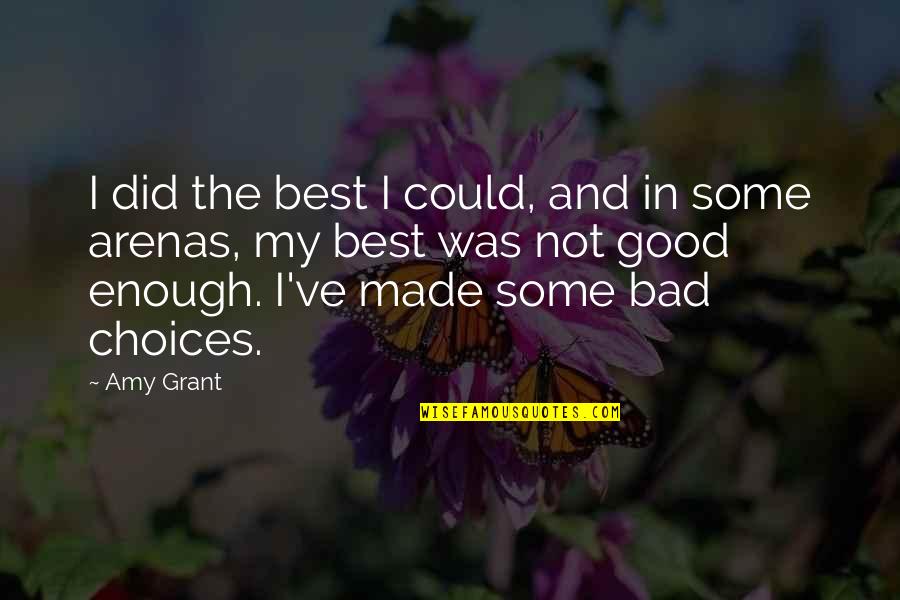 I did the best I could, and in some arenas, my best was not good enough. I've made some bad choices.
—
Amy Grant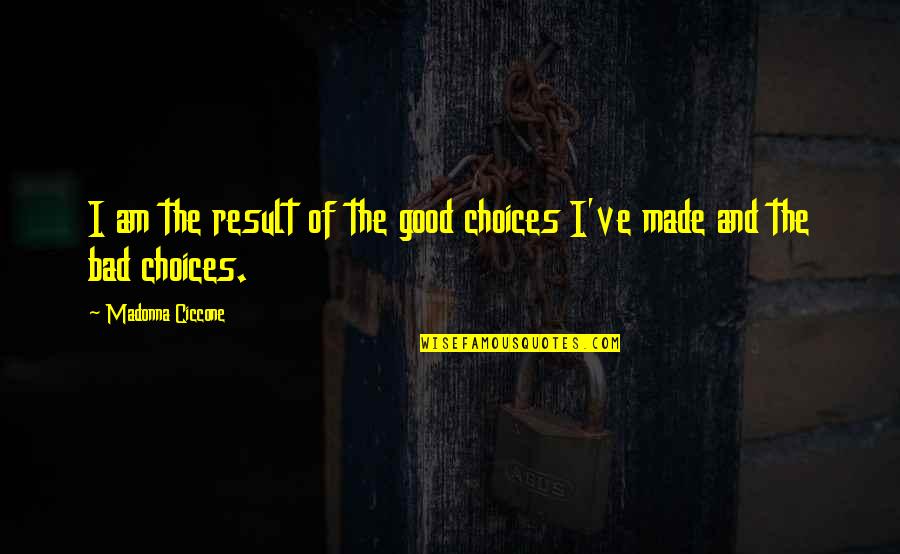 I am the result of the good choices I've made and the bad choices.
—
Madonna Ciccone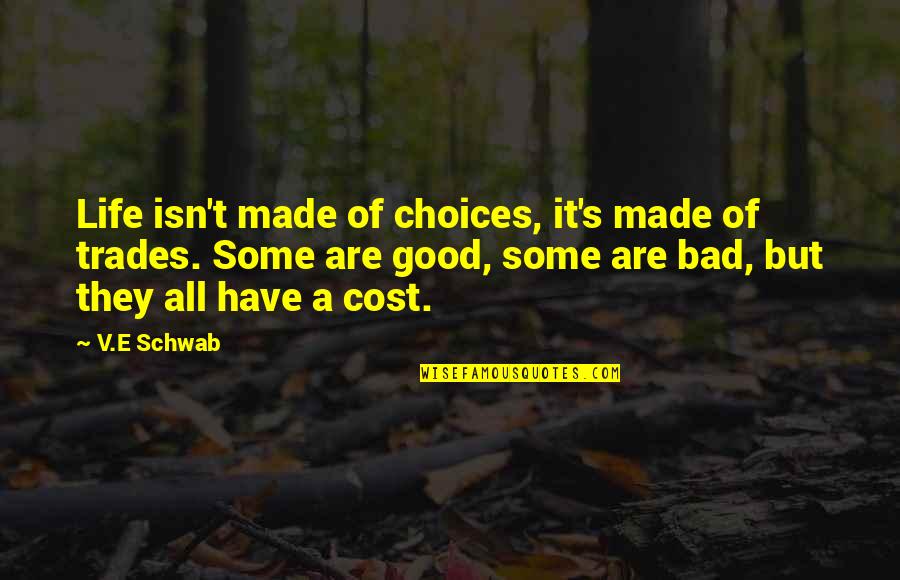 Life isn't made of choices, it's made of trades. Some are good, some are bad, but they all have a cost.
—
V.E Schwab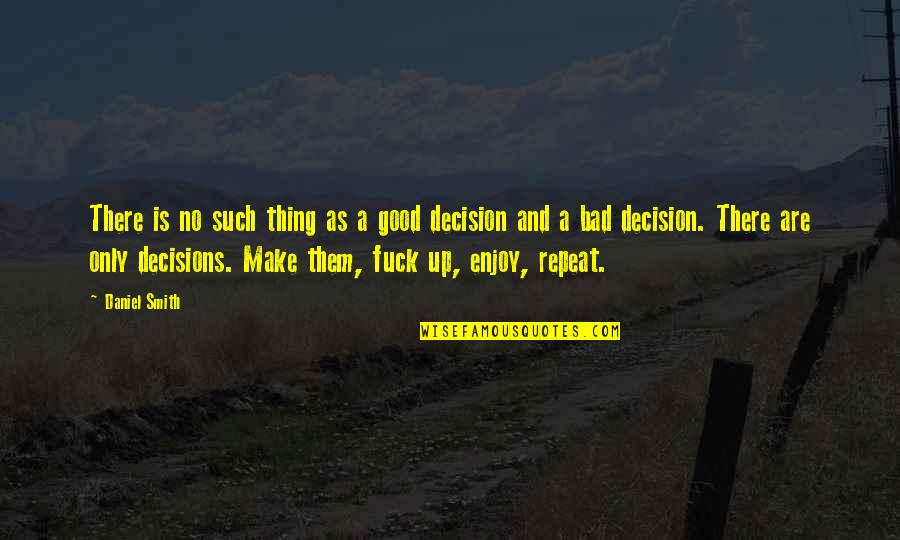 There is no such thing as a good decision and a bad decision. There are only decisions. Make them, fuck up, enjoy, repeat.
—
Daniel Smith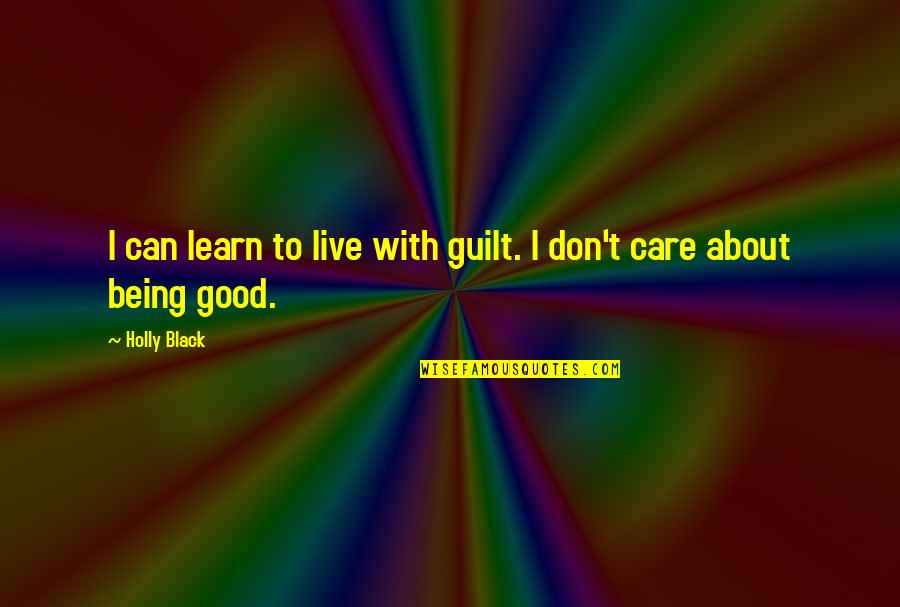 I can learn to live with guilt. I don't care about being good.
—
Holly Black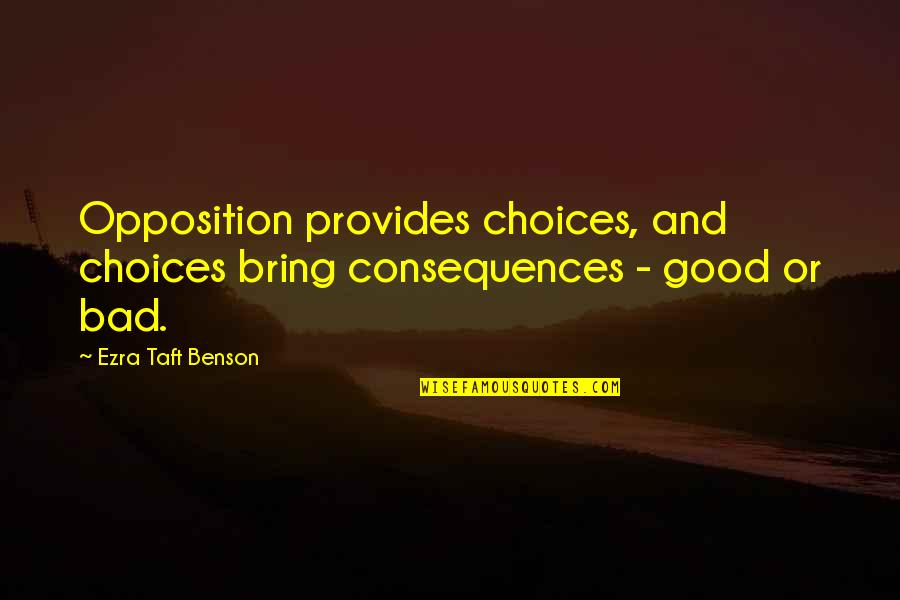 Opposition provides choices, and choices bring consequences - good or bad.
—
Ezra Taft Benson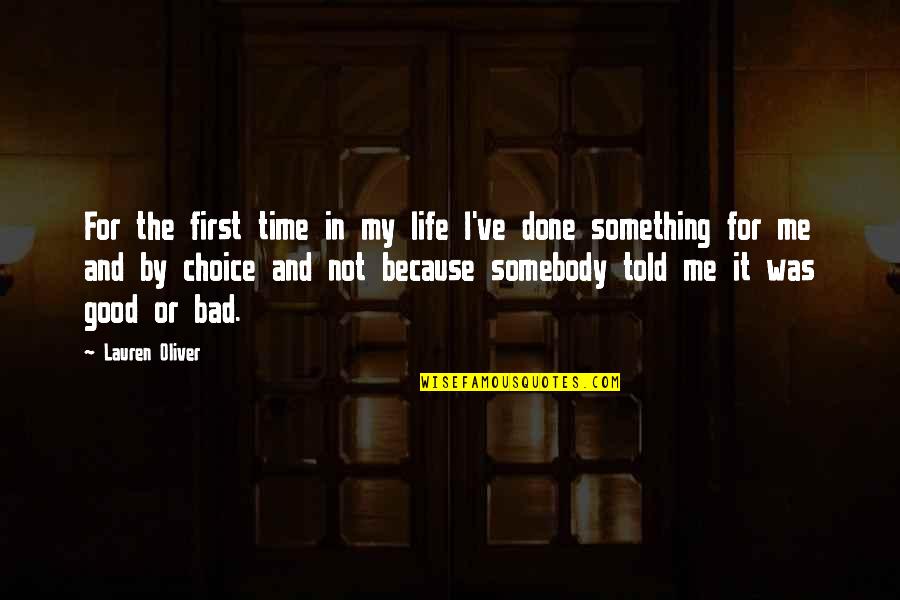 For the first time in my life I've done something for me and by choice and not because somebody told me it was good or bad. —
Lauren Oliver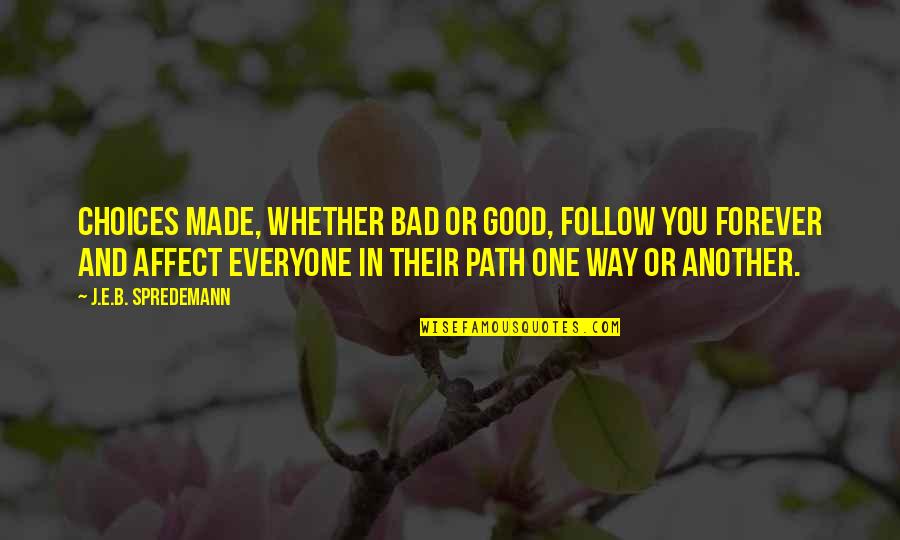 Choices made, whether bad or good, follow you forever and affect everyone in their path one way or another. —
J.E.B. Spredemann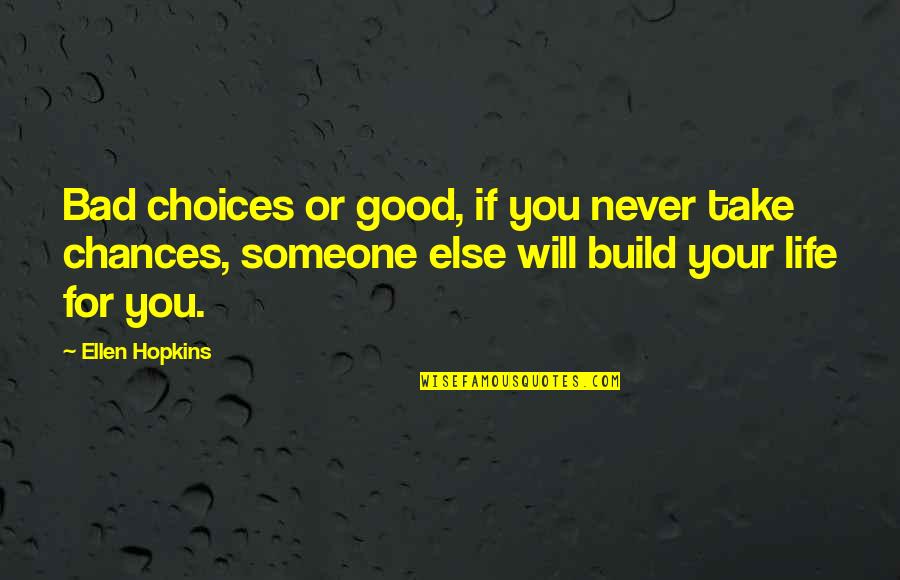 Bad choices or good, if you never take chances, someone else will build your life for you. —
Ellen Hopkins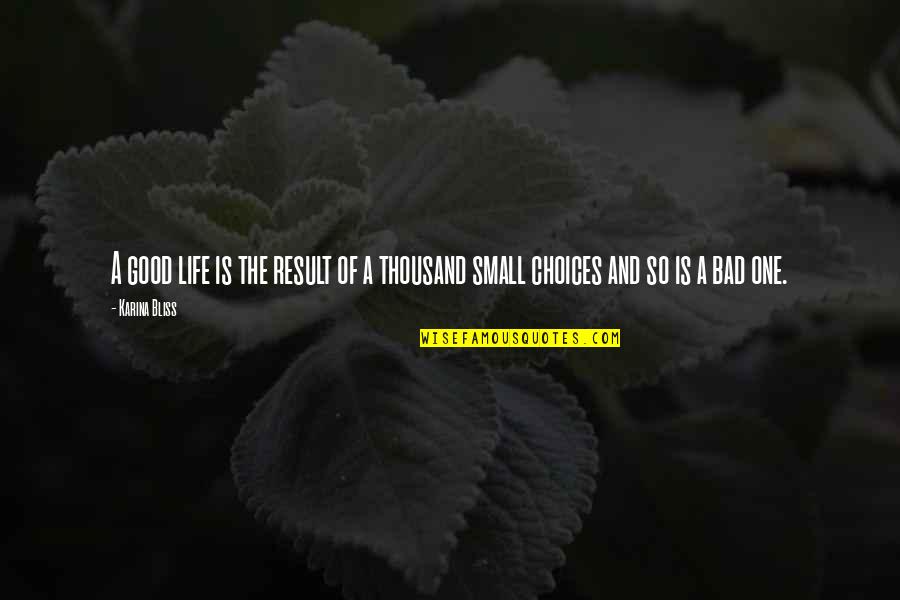 A good life is the result of a thousand small choices and so is a bad one. —
Karina Bliss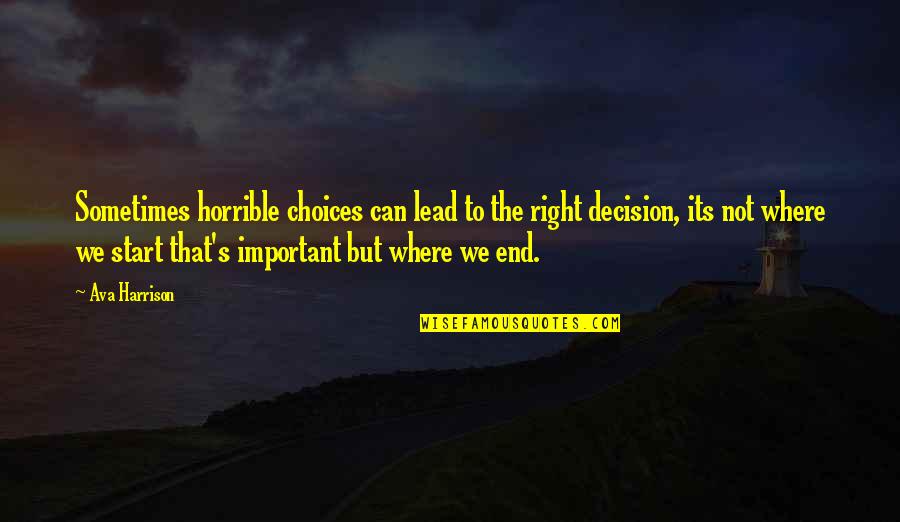 Sometimes horrible choices can lead to the right decision, its not where we start that's important but where we end. —
Ava Harrison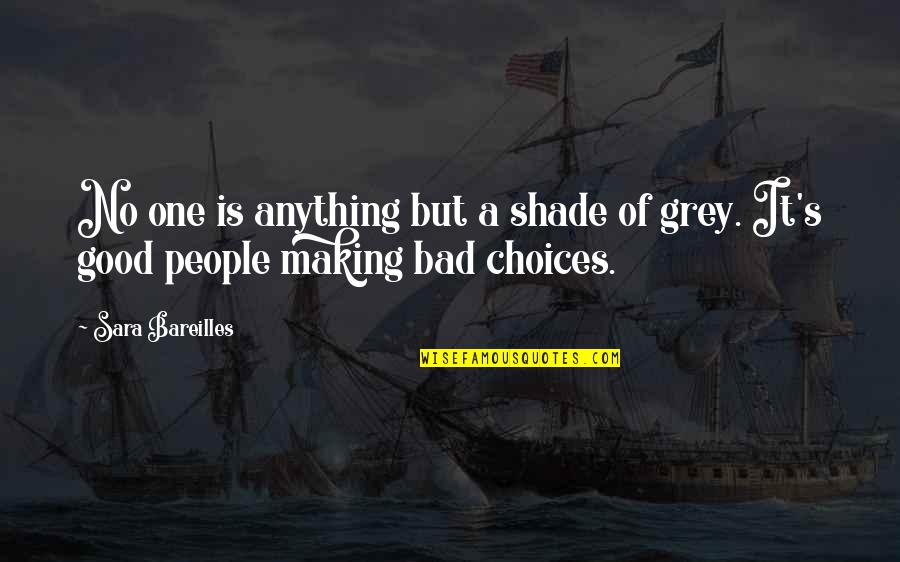 No one is anything but a shade of grey. It's good people making bad choices. —
Sara Bareilles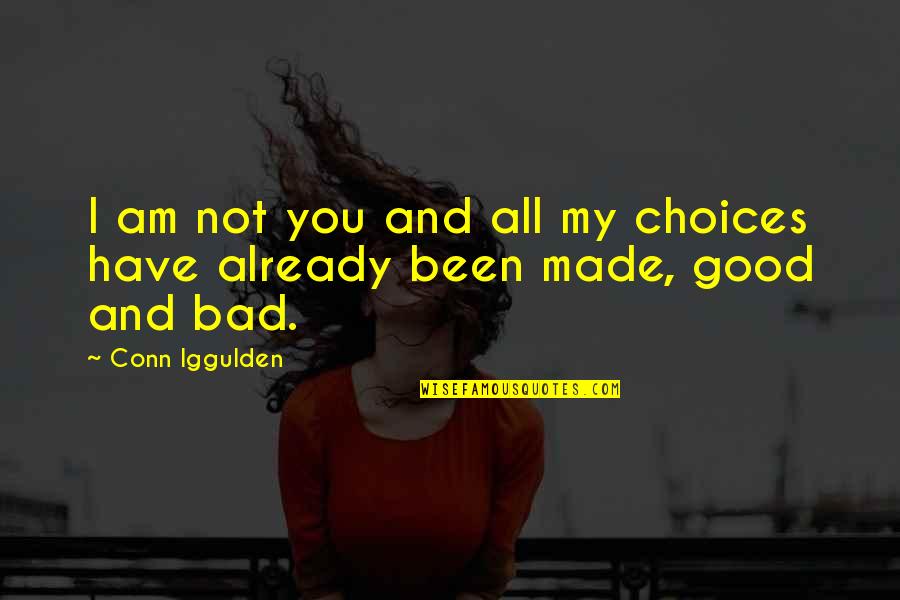 I am not you and all my choices have already been made, good and bad. —
Conn Iggulden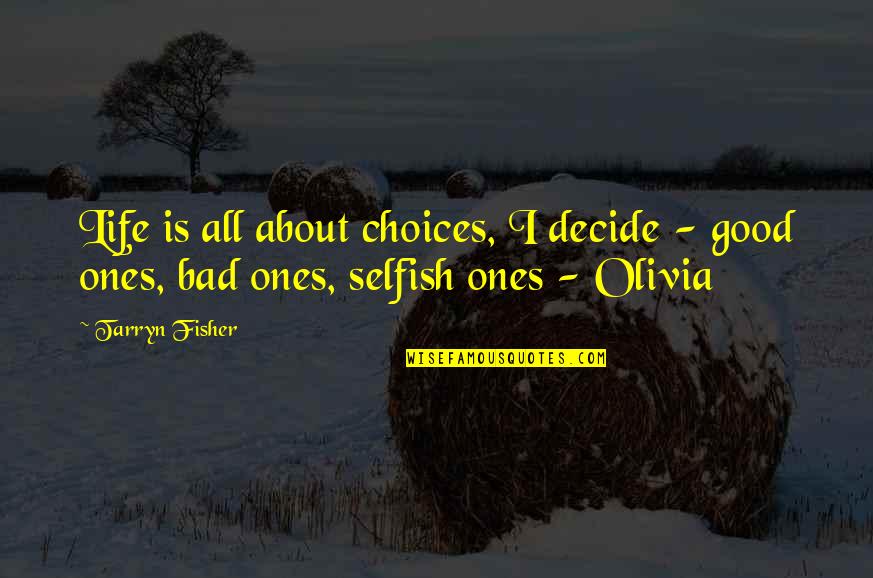 Life is all about choices, I decide - good ones, bad ones, selfish ones - Olivia —
Tarryn Fisher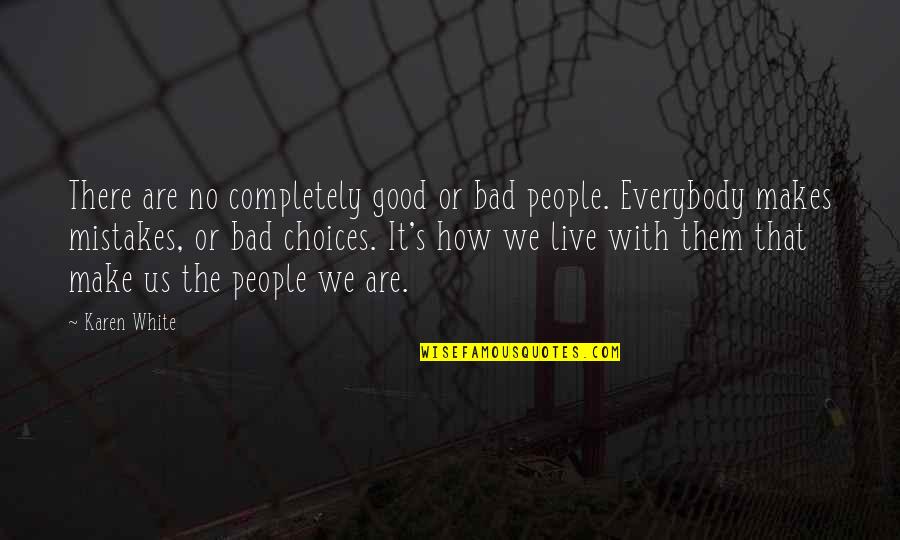 There are no completely good or bad people. Everybody makes mistakes, or bad choices. It's how we live with them that make us the people we are. —
Karen White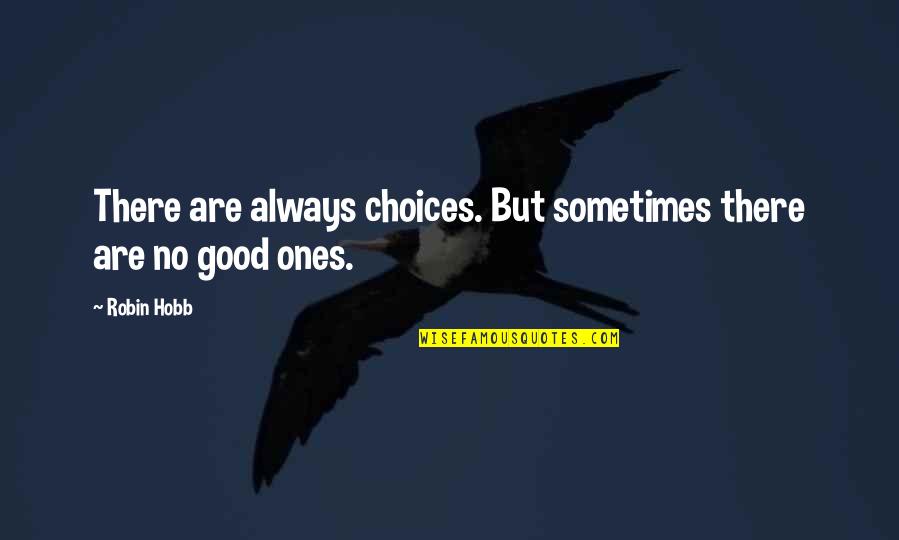 There are always choices. But sometimes there are no good ones. —
Robin Hobb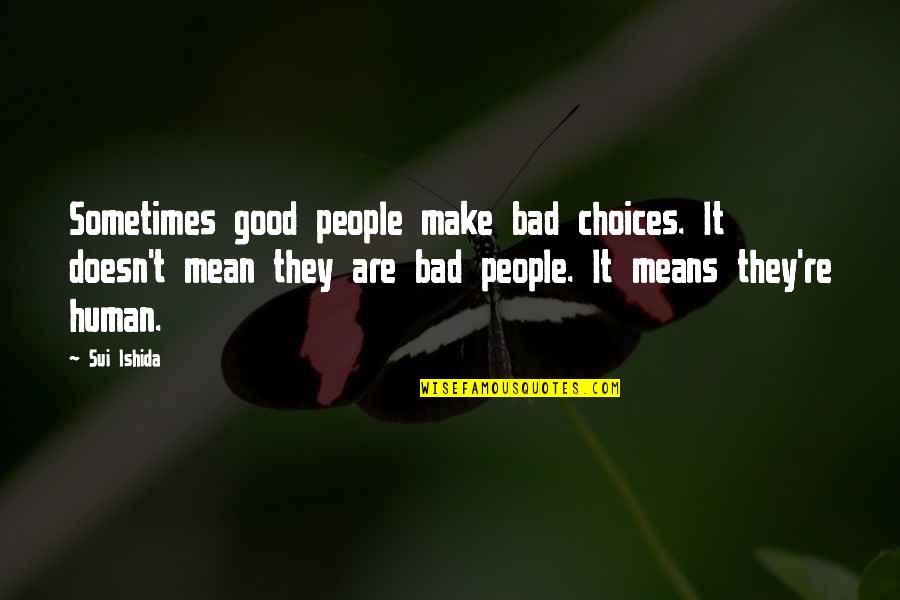 Sometimes good people make bad choices. It doesn't mean they are bad people. It means they're human. —
Sui Ishida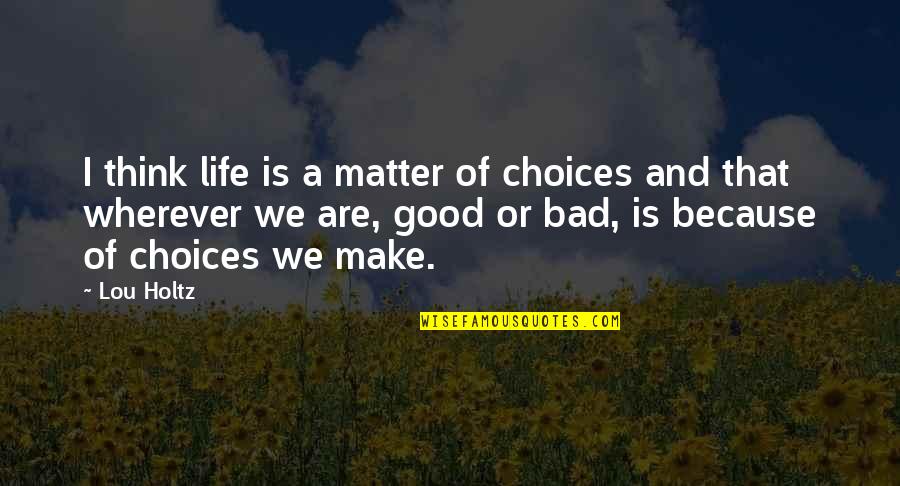 I think life is a matter of choices and that wherever we are, good or bad, is because of choices we make. —
Lou Holtz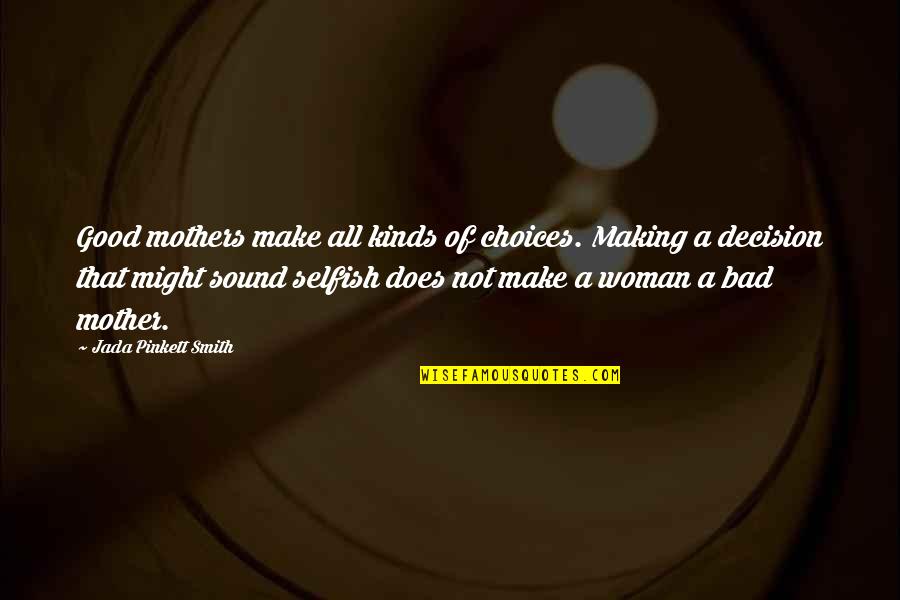 Good mothers make all kinds of choices. Making a decision that might sound selfish does not make a woman a bad mother. —
Jada Pinkett Smith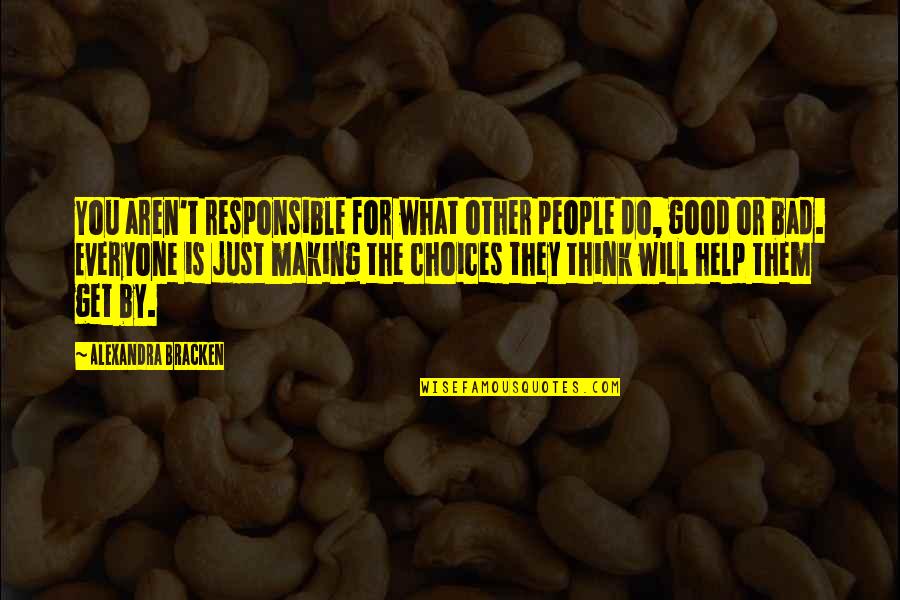 You aren't responsible for what other people do, good or bad. Everyone is just making the choices they think will help them get by. —
Alexandra Bracken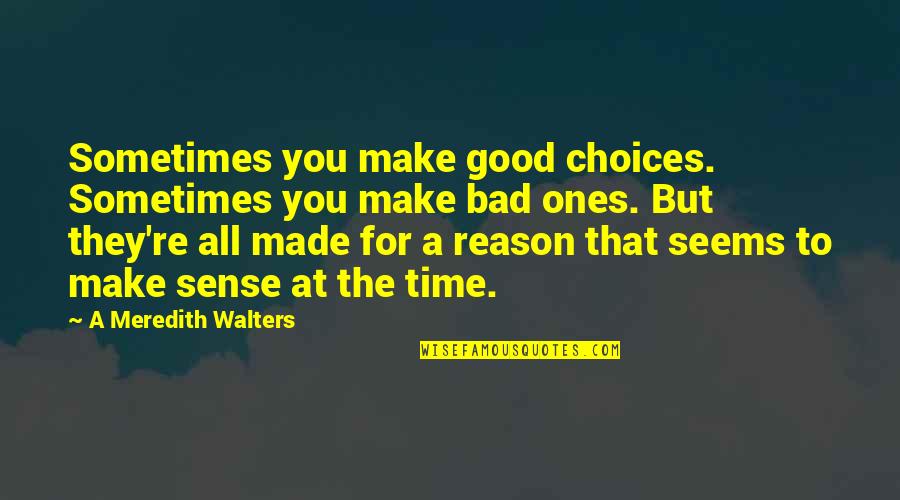 Sometimes you make good choices. Sometimes you make bad ones. But they're all made for a reason that seems to make sense at the time. —
A Meredith Walters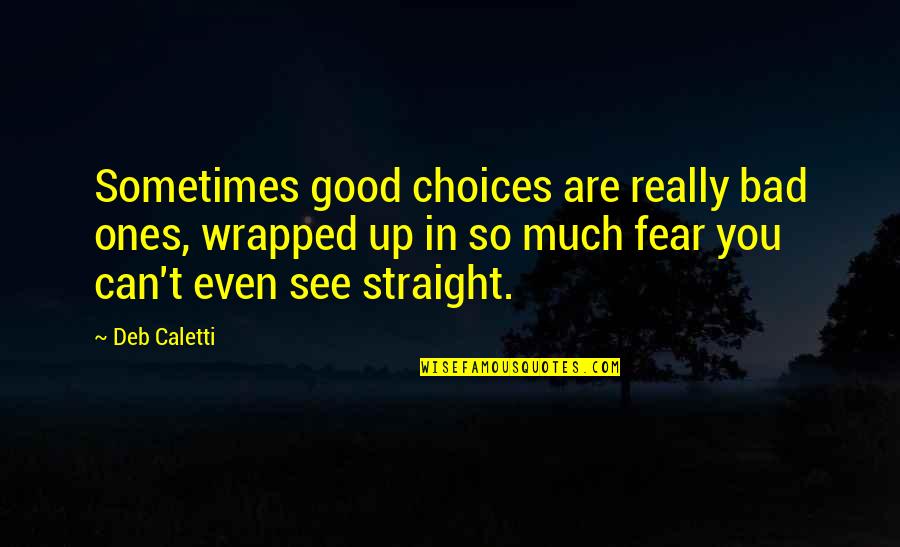 Sometimes good choices are really bad ones, wrapped up in so much fear you can't even see straight. —
Deb Caletti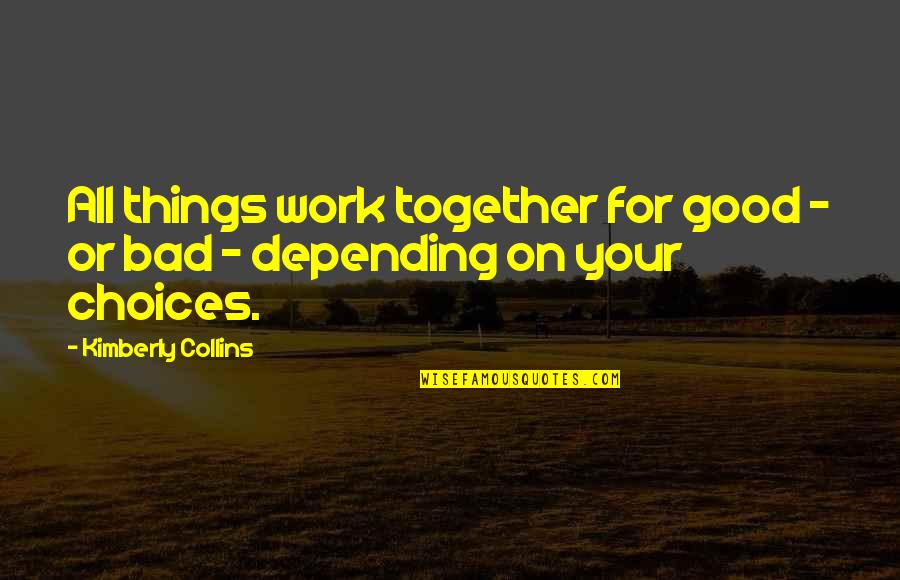 All things work together for good - or bad - depending on your choices. —
Kimberly Collins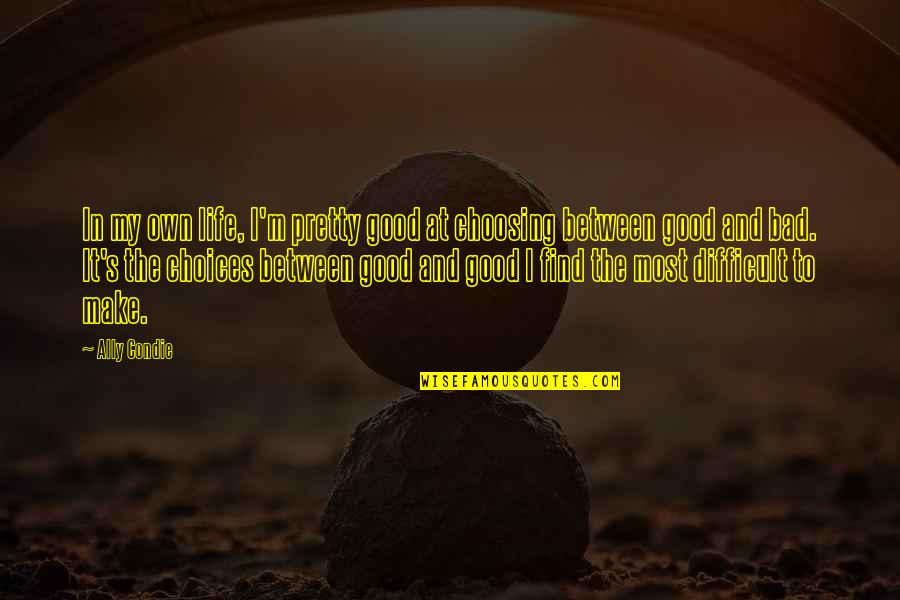 In my own life, I'm pretty good at choosing between good and bad. It's the choices between good and good I find the most difficult to make. —
Ally Condie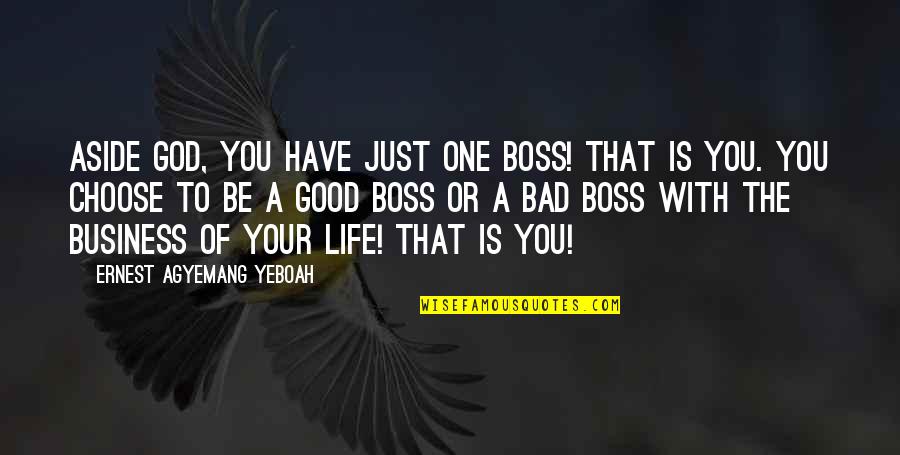 Aside God, you have just one boss! That is you. You choose to be a good boss or a bad boss with the business of your life! That is you! —
Ernest Agyemang Yeboah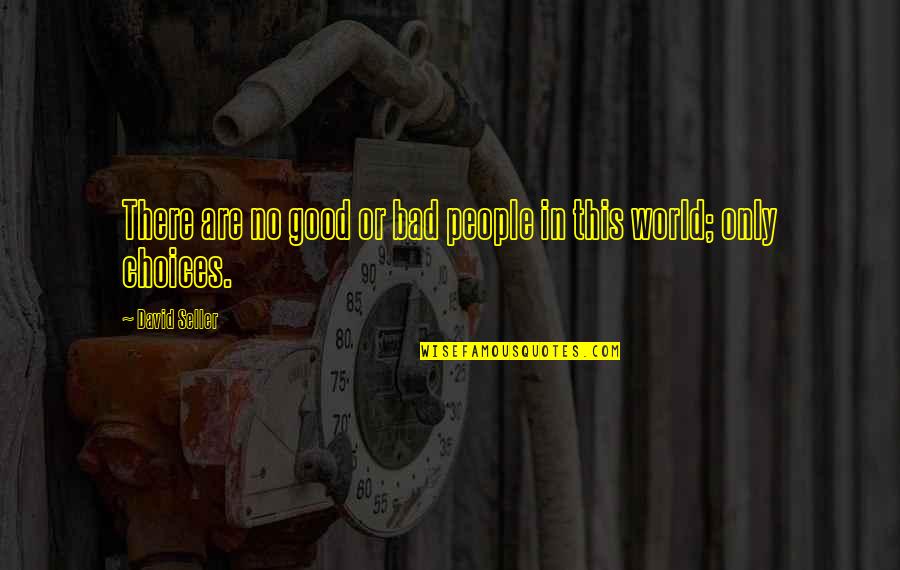 There are no good or bad people in this world; only choices. —
David Seller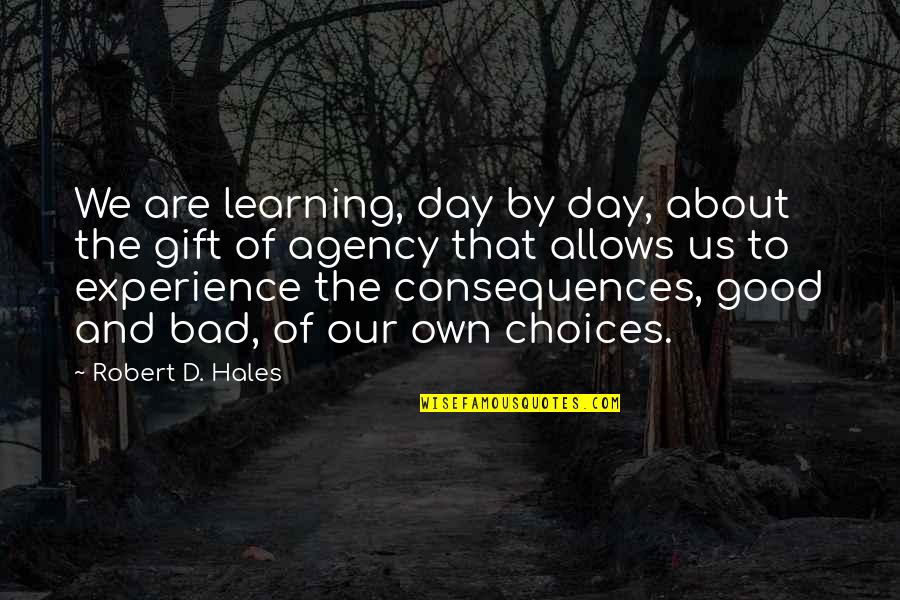 We are learning, day by day, about the gift of agency that allows us to experience the consequences, good and bad, of our own choices. —
Robert D. Hales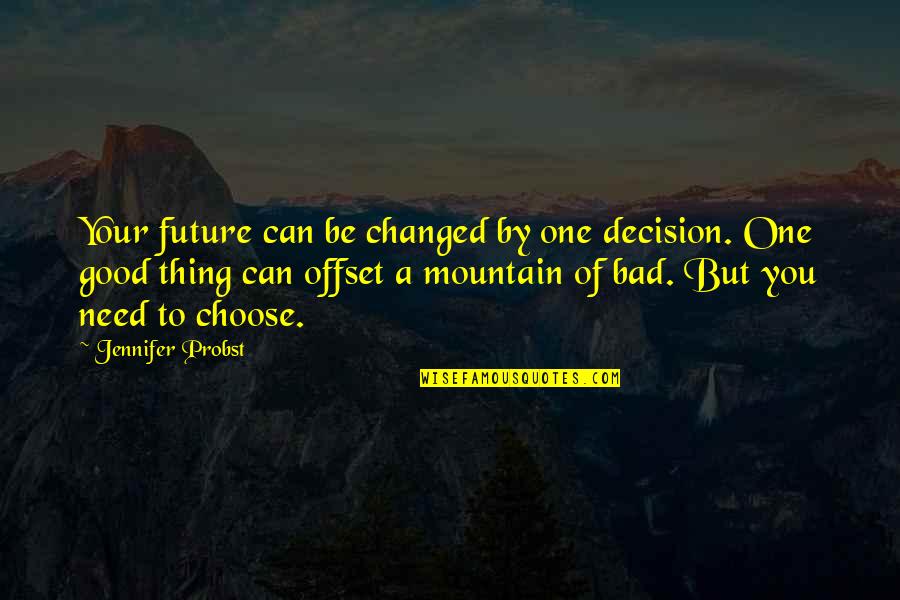 Your future can be changed by one decision. One good thing can offset a mountain of bad. But you need to choose. —
Jennifer Probst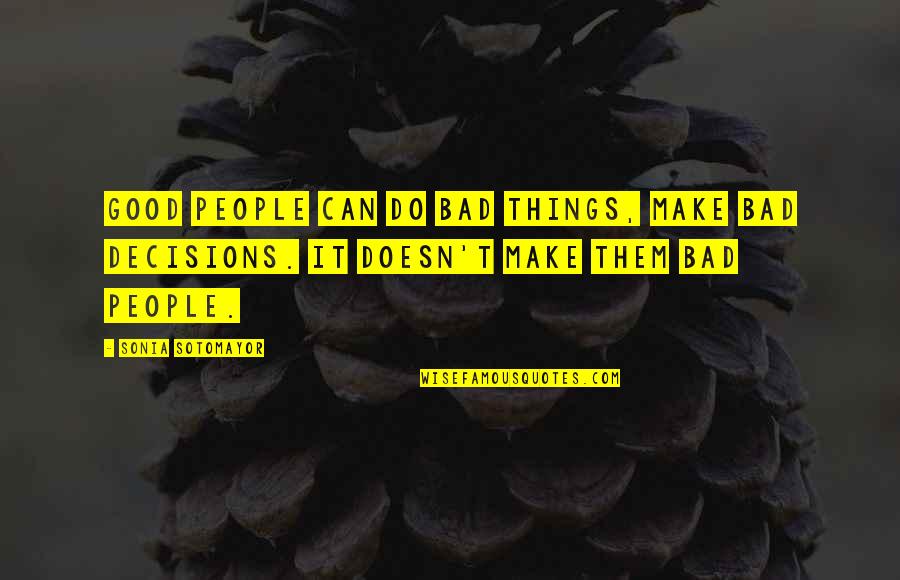 Good people can do bad things, make bad decisions. It doesn't make them bad people. —
Sonia Sotomayor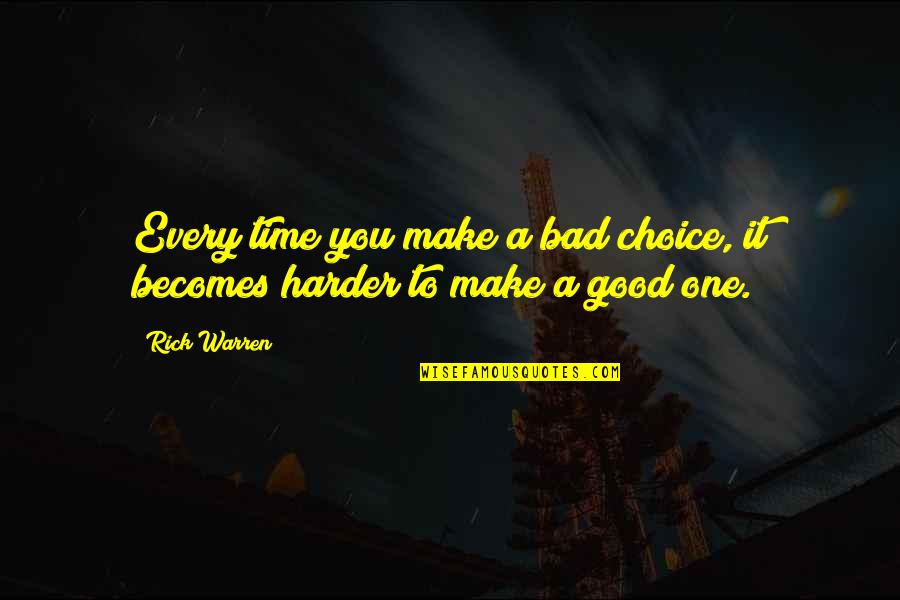 Every time you make a bad choice, it becomes harder to make a good one. —
Rick Warren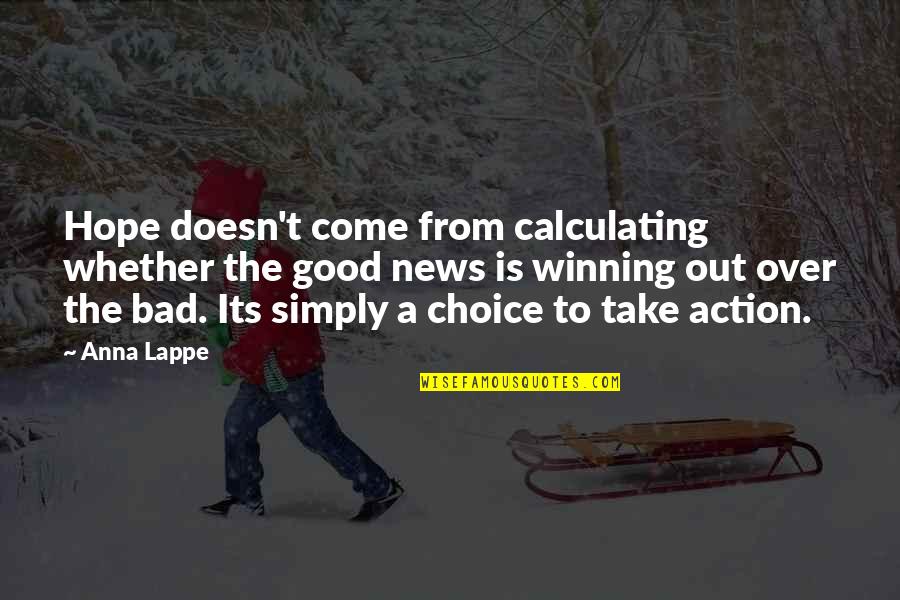 Hope doesn't come from calculating whether the good news is winning out over the bad. Its simply a choice to take action. —
Anna Lappe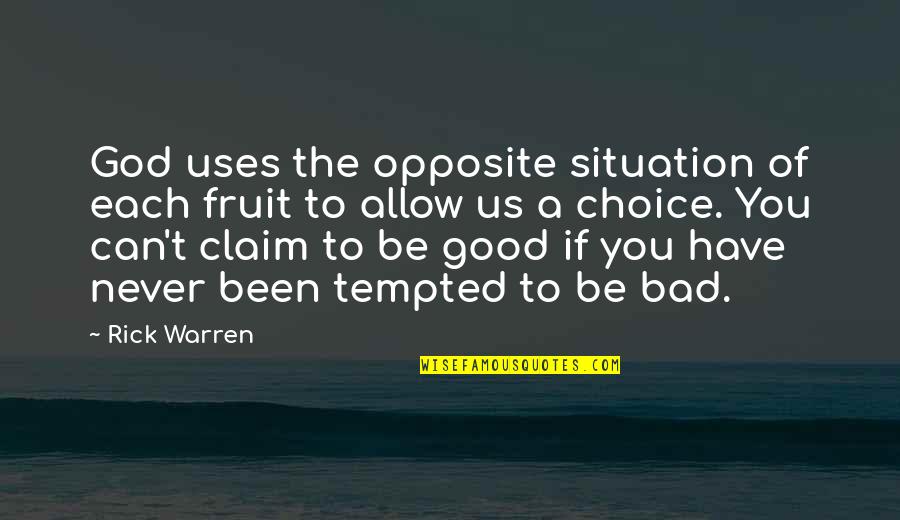 God uses the opposite situation of each fruit to allow us a choice. You can't claim to be good if you have never been tempted to be bad. —
Rick Warren