God Will Answer You Quotes
Collection of top 35 famous quotes about God Will Answer You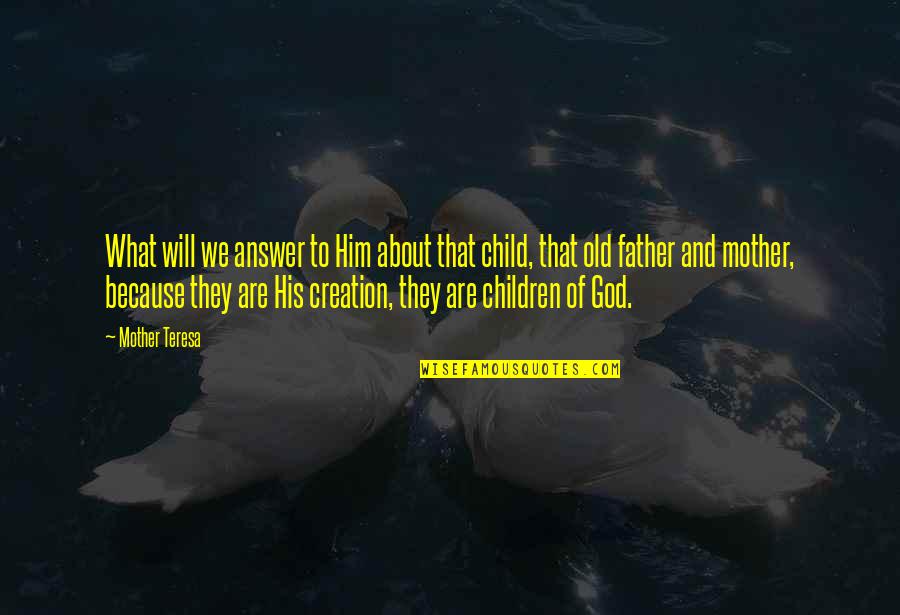 What will we answer to Him about that child, that old father and mother, because they are His creation, they are children of God.
—
Mother Teresa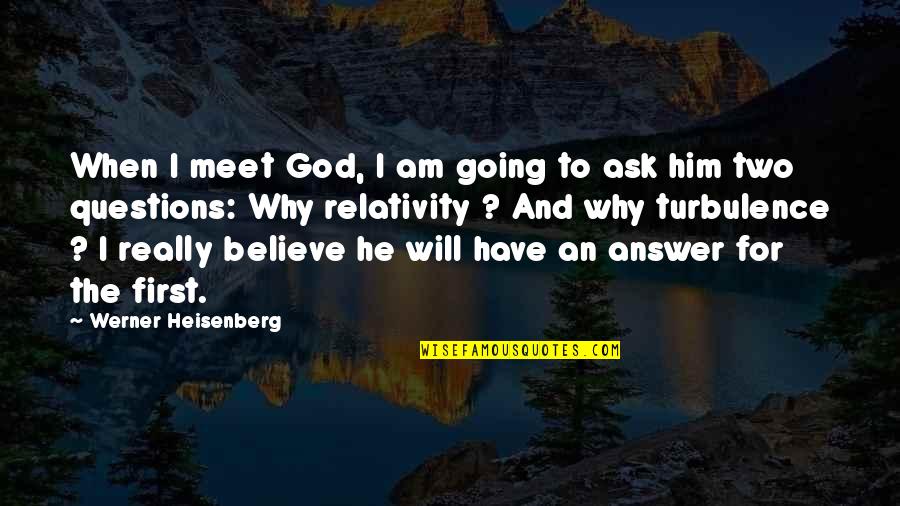 When I meet God, I am going to ask him two questions: Why relativity ? And why turbulence ? I really believe he will have an answer for the first.
—
Werner Heisenberg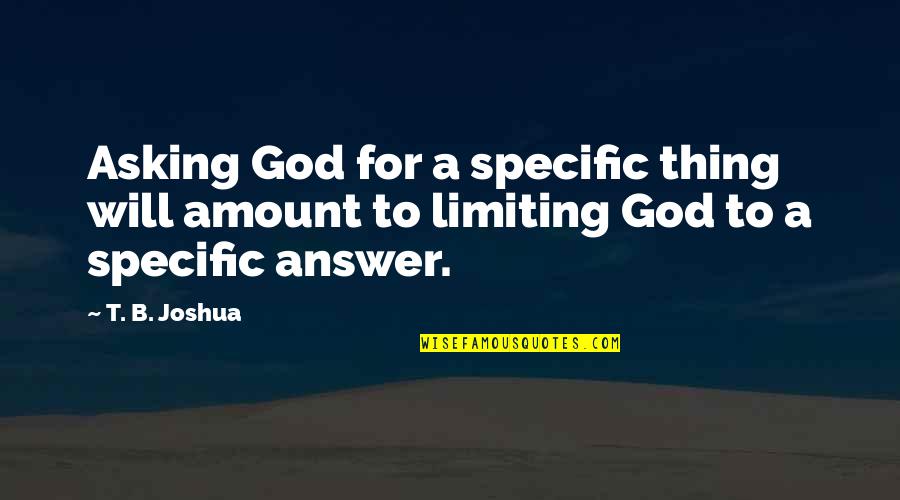 Asking God for a specific thing will amount to limiting God to a specific answer.
—
T. B. Joshua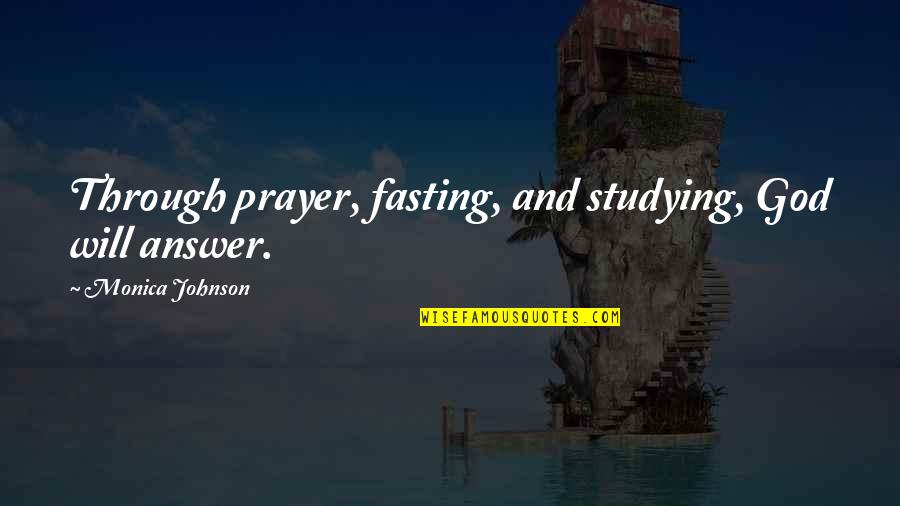 Through prayer, fasting, and studying, God will answer.
—
Monica Johnson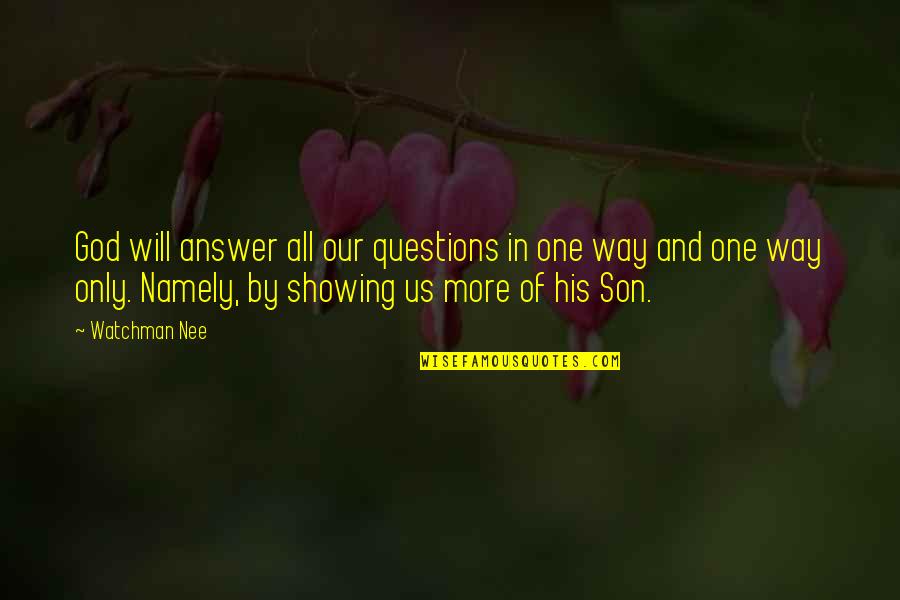 God will answer all our questions in one way and one way only. Namely, by showing us more of his Son.
—
Watchman Nee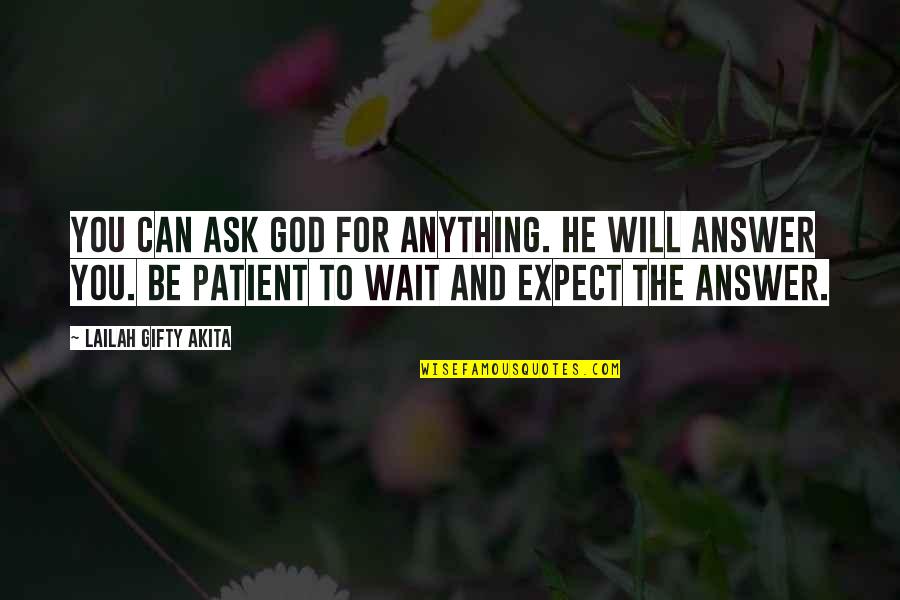 You can ask God for anything. He will answer you. Be patient to wait and expect the answer.
—
Lailah Gifty Akita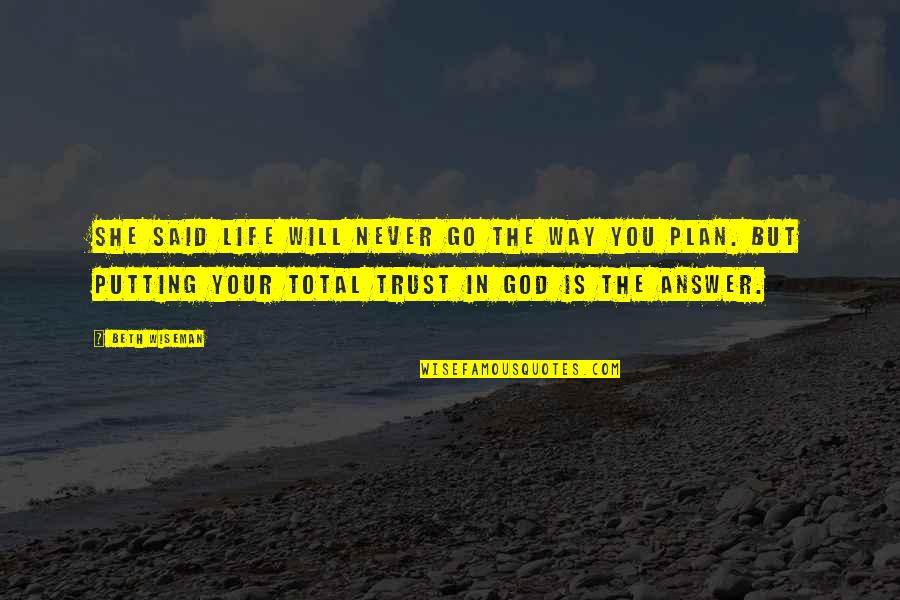 She said life will never go the way you plan. But putting your total trust in God is the answer.
—
Beth Wiseman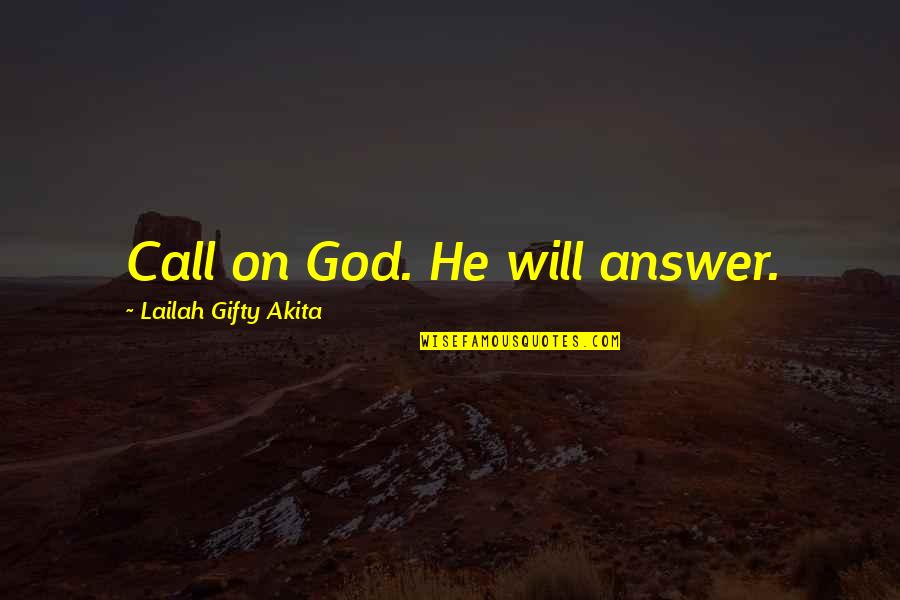 Call on God. He will answer.
—
Lailah Gifty Akita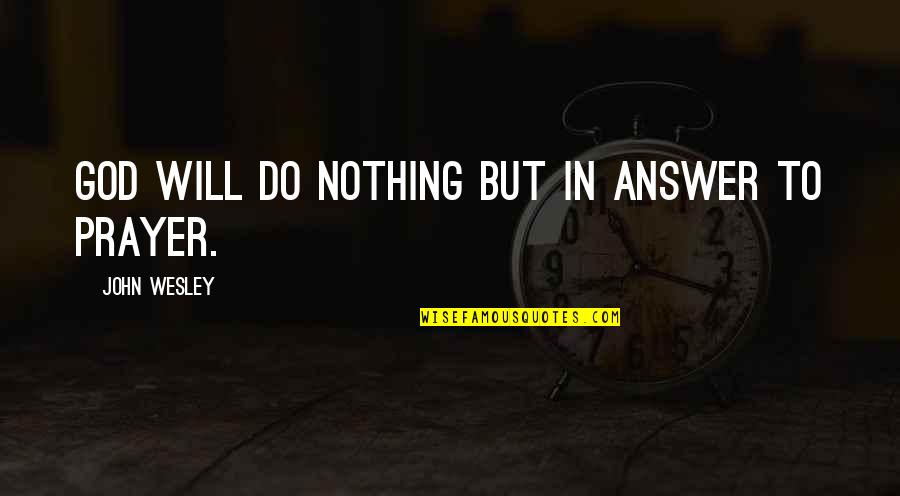 God will do nothing but in answer to prayer.
—
John Wesley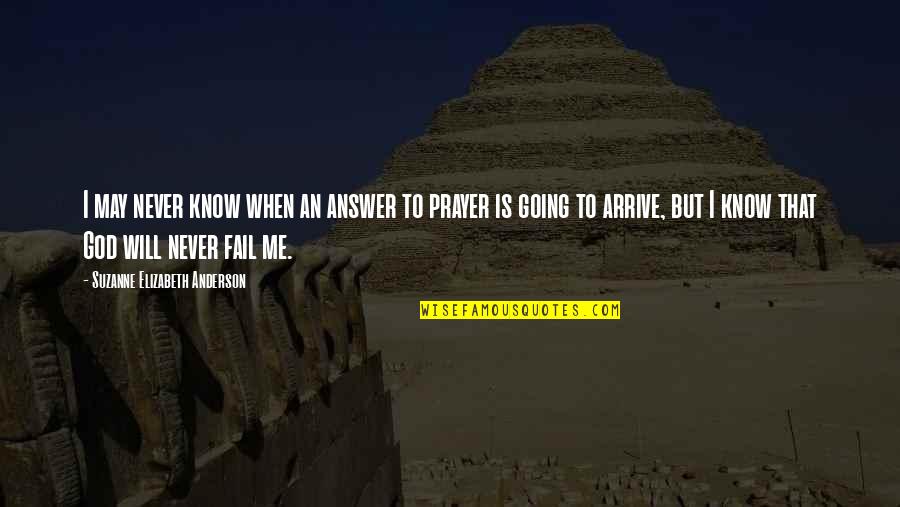 I may never know when an answer to prayer is going to arrive, but I know that God will never fail me. —
Suzanne Elizabeth Anderson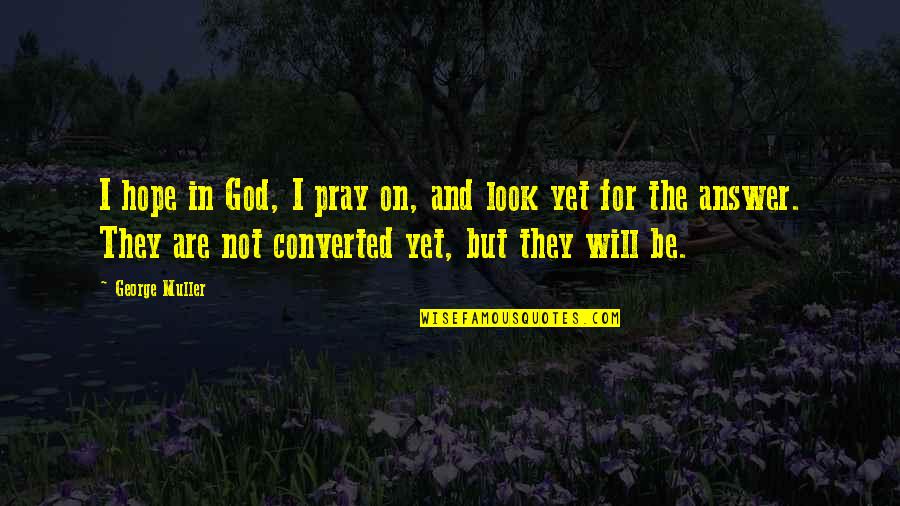 I hope in God, I pray on, and look yet for the answer. They are not converted yet, but they will be. —
George Muller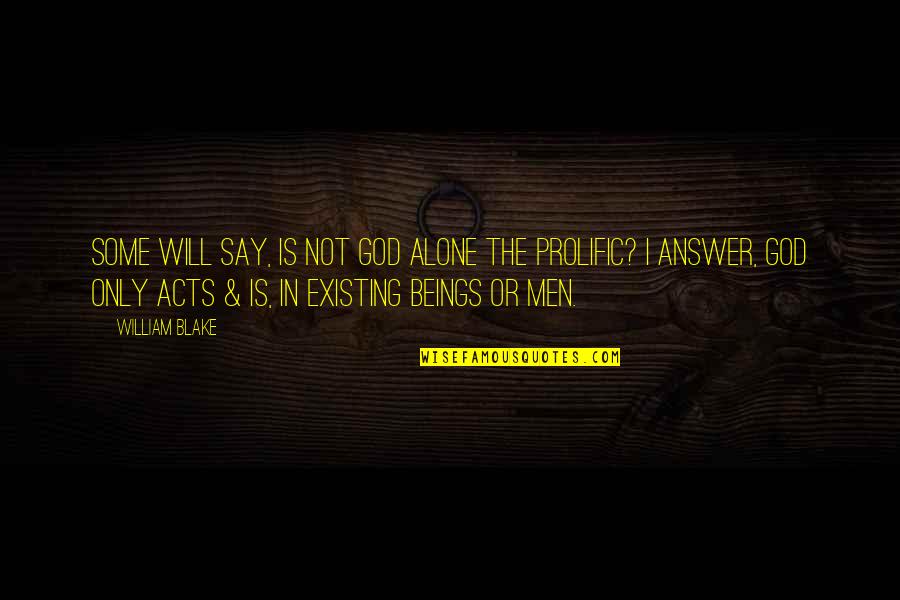 Some will say, Is not God alone the Prolific? I answer, God only Acts & Is, in existing beings or Men. —
William Blake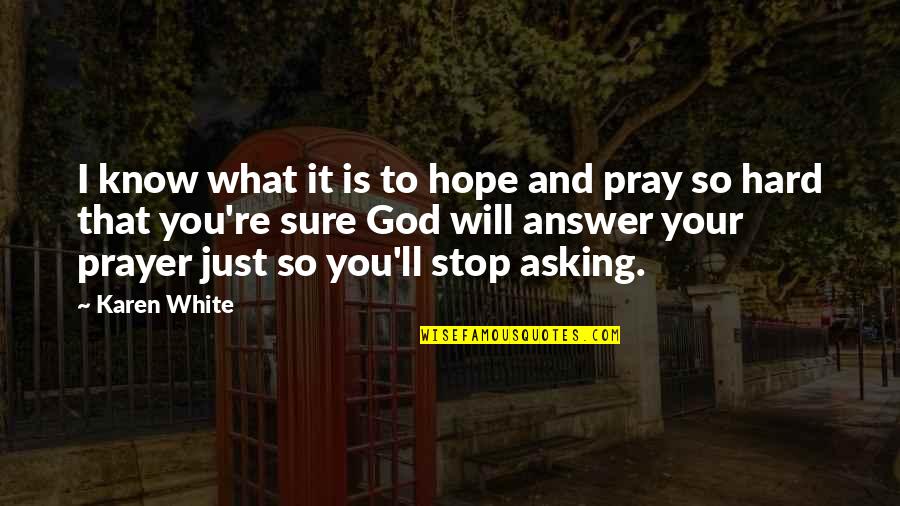 I know what it is to hope and pray so hard that you're sure
God will answer you
r prayer just so you'll stop asking. —
Karen White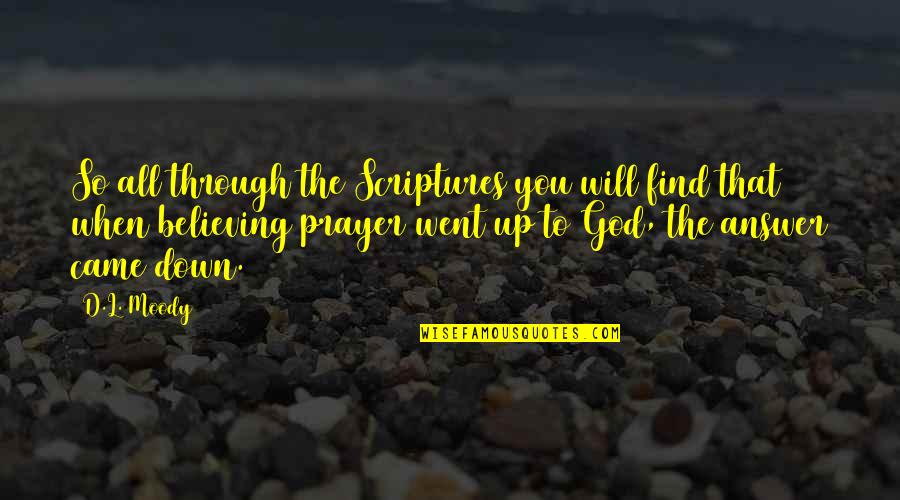 So all through the Scriptures you will find that when believing prayer went up to God, the answer came down. —
D.L. Moody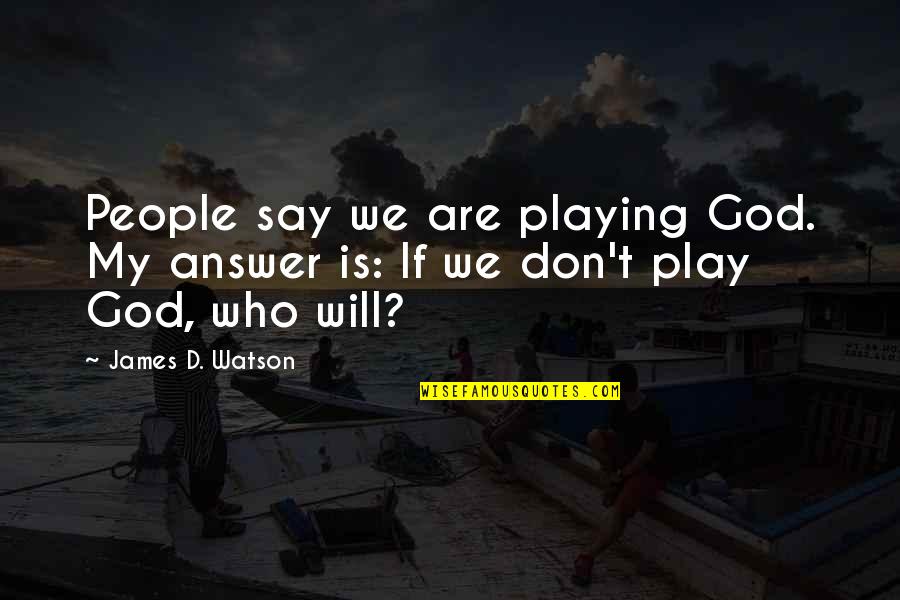 People say we are playing God. My answer is: If we don't play God, who will? —
James D. Watson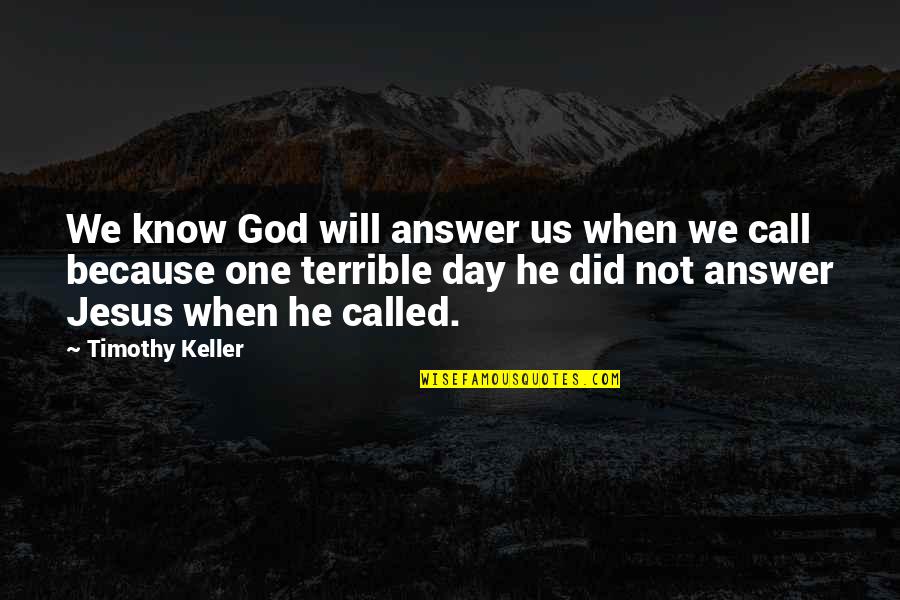 We know God will answer us when we call because one terrible day he did not answer Jesus when he called. —
Timothy Keller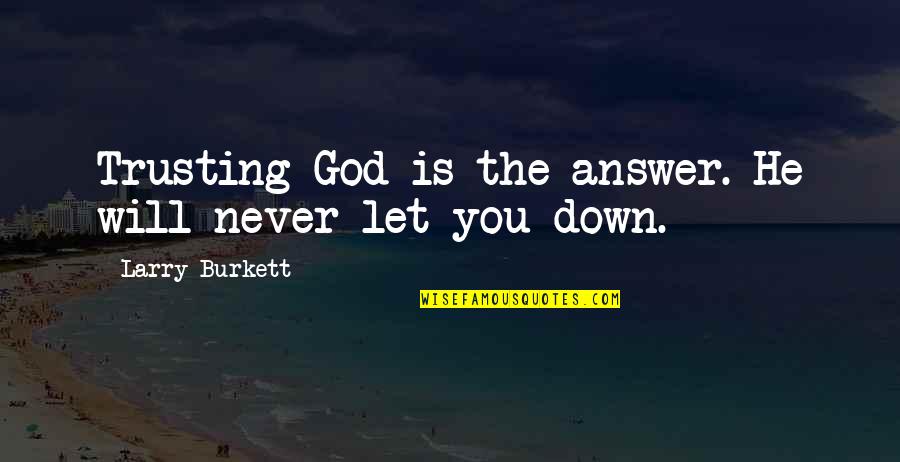 Trusting God is the answer. He will never let you down. —
Larry Burkett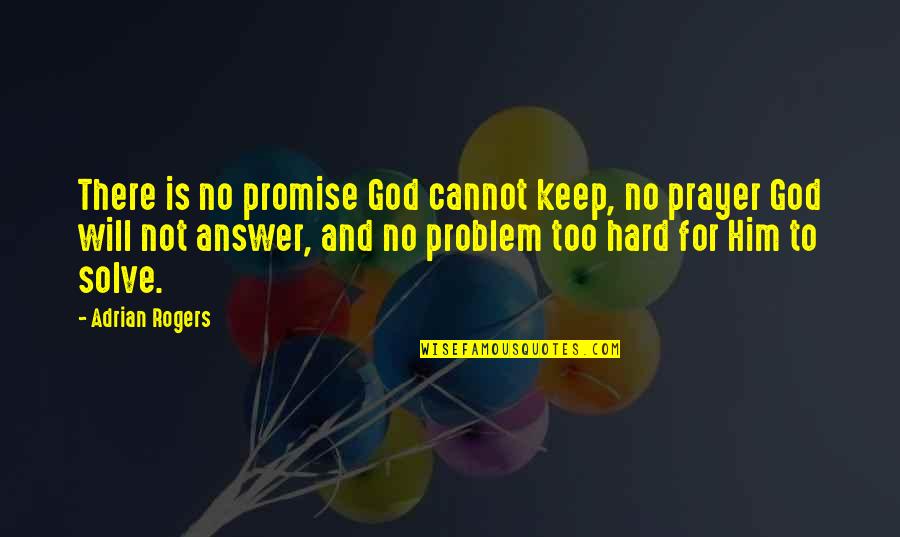 There is no promise God cannot keep, no prayer God will not answer, and no problem too hard for Him to solve. —
Adrian Rogers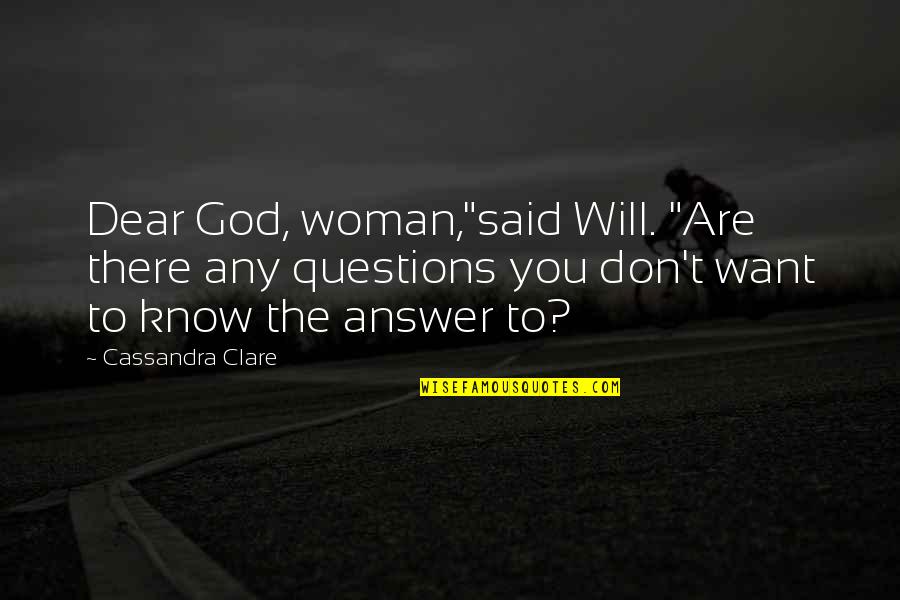 Dear God, woman,"said Will. "Are there any questions you don't want to know the answer to? —
Cassandra Clare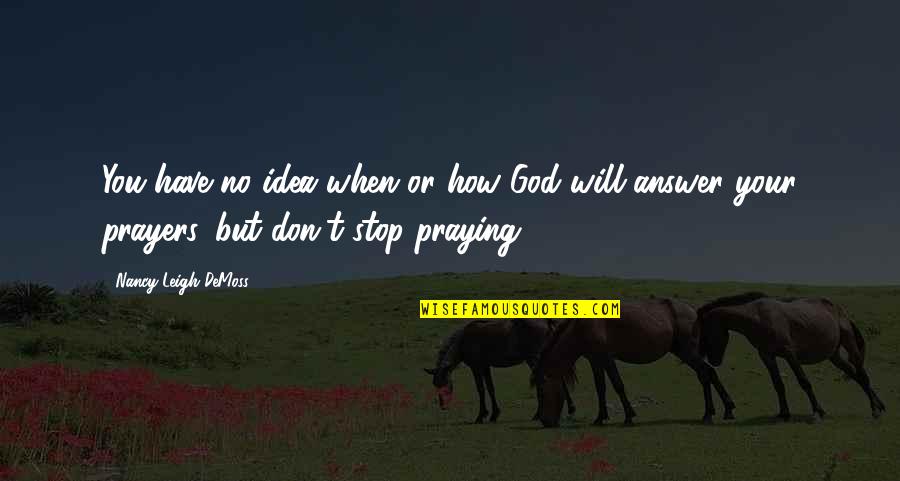 You have no idea when or how
God will answer you
r prayers, but don't stop praying. —
Nancy Leigh DeMoss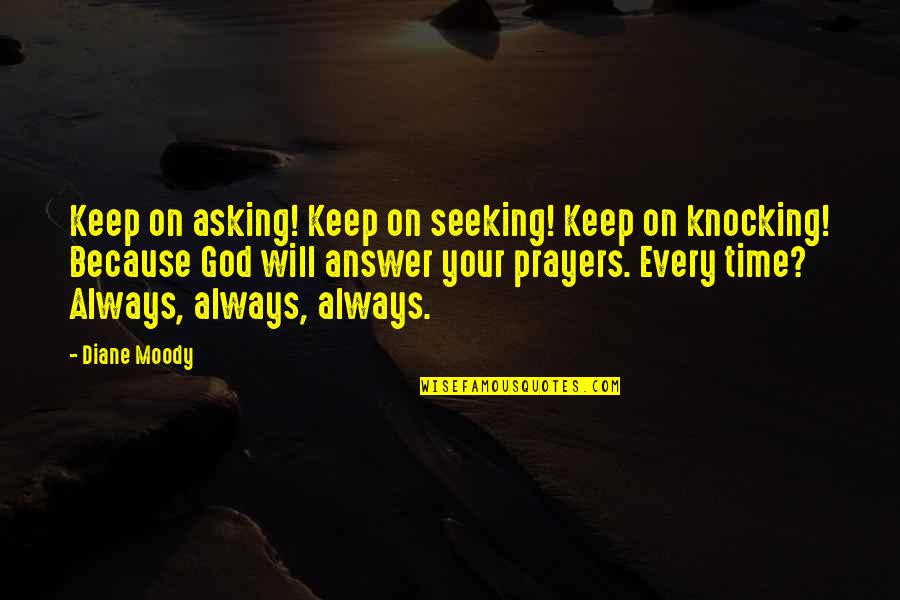 Keep on asking! Keep on seeking! Keep on knocking! Because
God will answer you
r prayers. Every time? Always, always, always. —
Diane Moody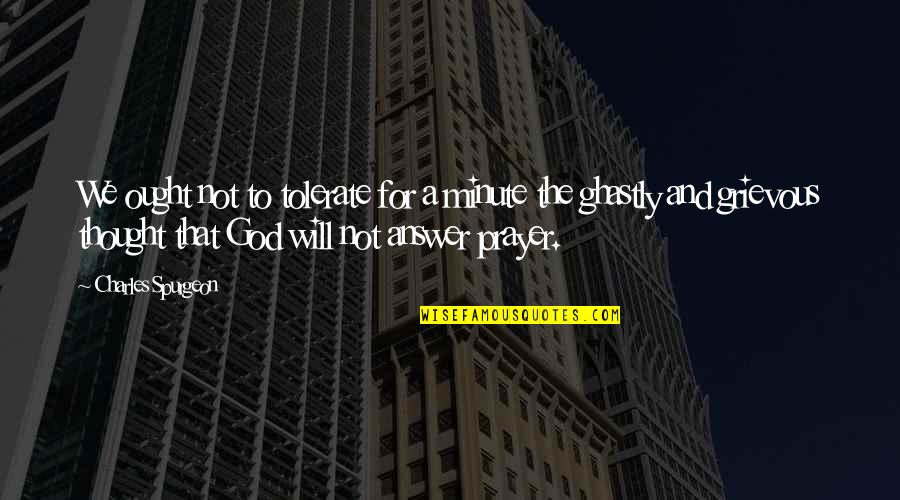 We ought not to tolerate for a minute the ghastly and grievous thought that God will not answer prayer. —
Charles Spurgeon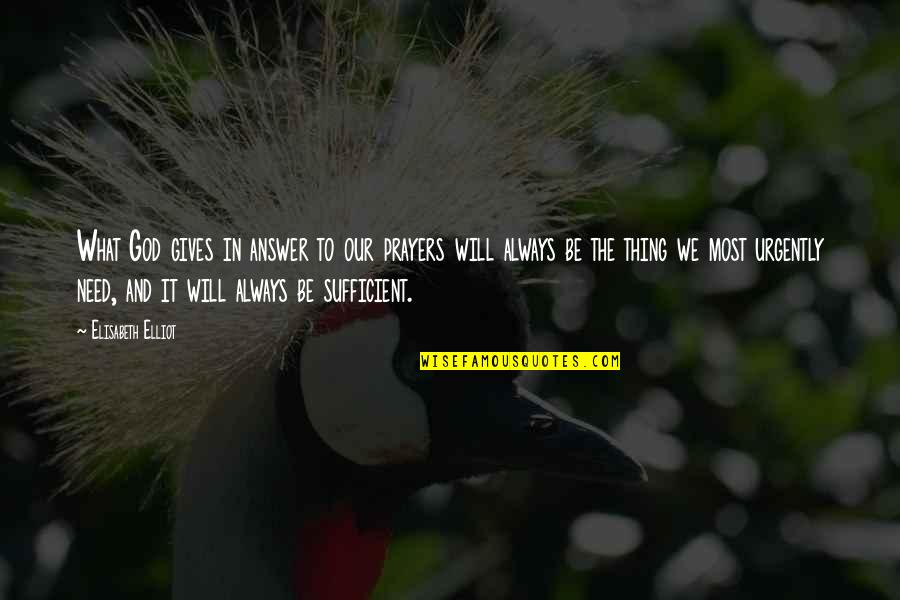 What God gives in answer to our prayers will always be the thing we most urgently need, and it will always be sufficient. —
Elisabeth Elliot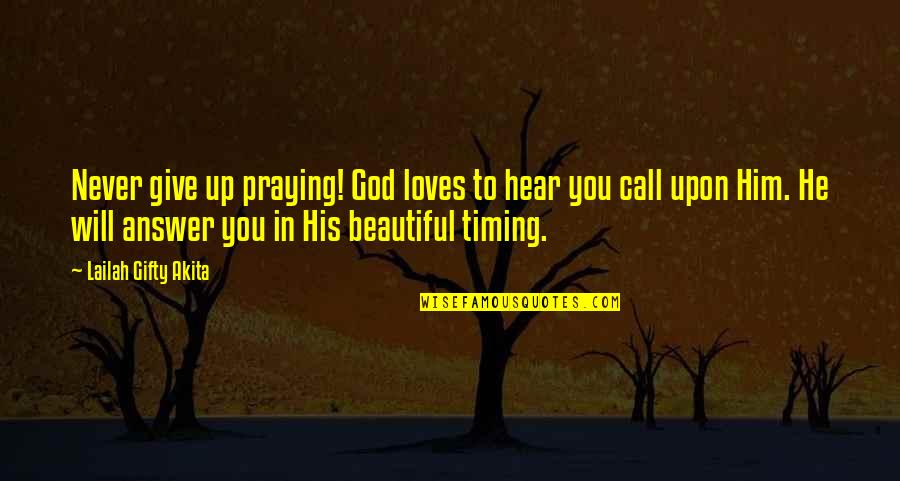 Never give up praying!
God loves to hear you call upon Him.
He will answer you in His beautiful timing. —
Lailah Gifty Akita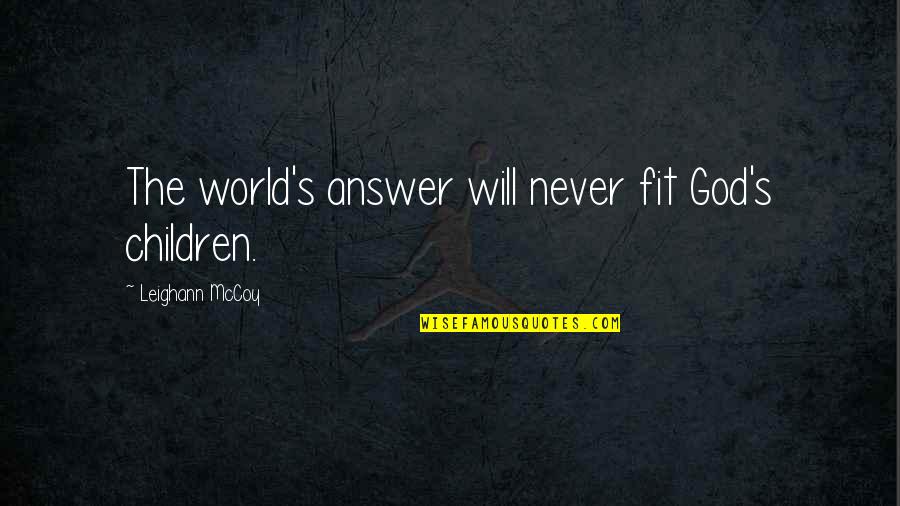 The world's answer will never fit God's children. —
Leighann McCoy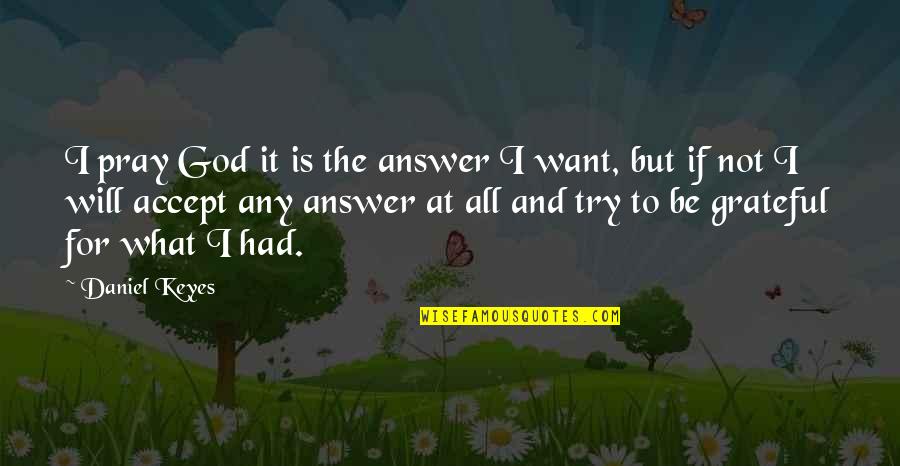 I pray God it is the answer I want, but if not I will accept any answer at all and try to be grateful for what I had. —
Daniel Keyes
The highest form of worship is to answer God's prayer. —
Agona Apell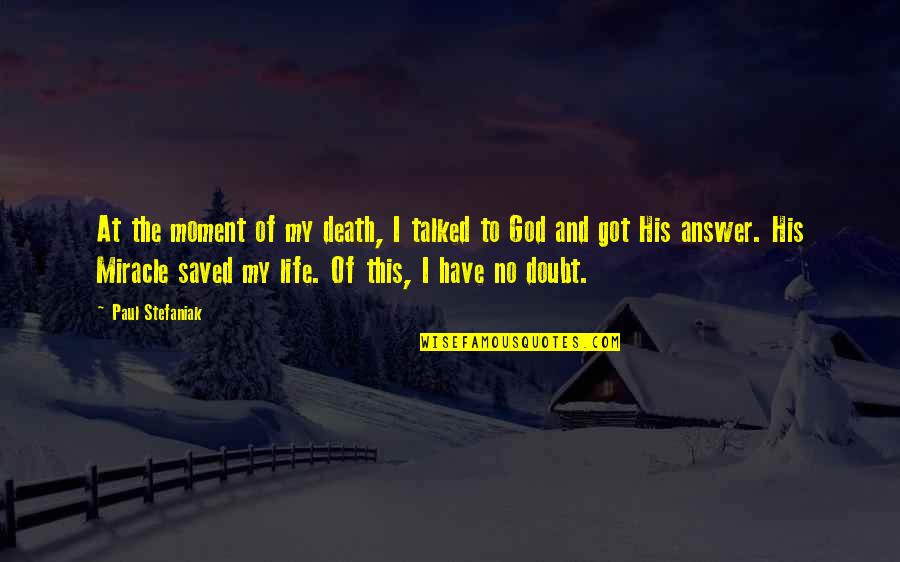 At the moment of my death, I talked to God and got His answer. His Miracle saved my life. Of this, I have no doubt. —
Paul Stefaniak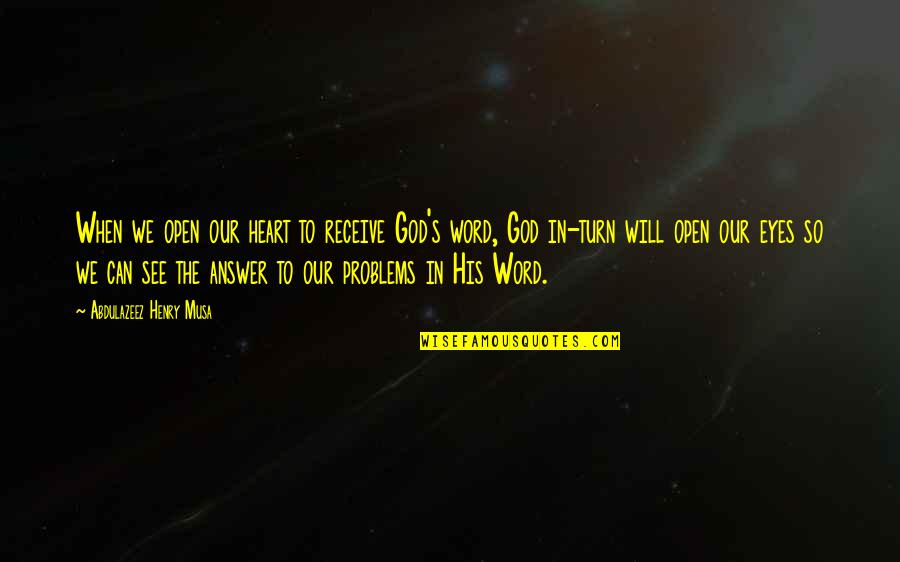 When we open our heart to receive God's word, God in-turn will open our eyes so we can see the answer to our problems in His Word. —
Abdulazeez Henry Musa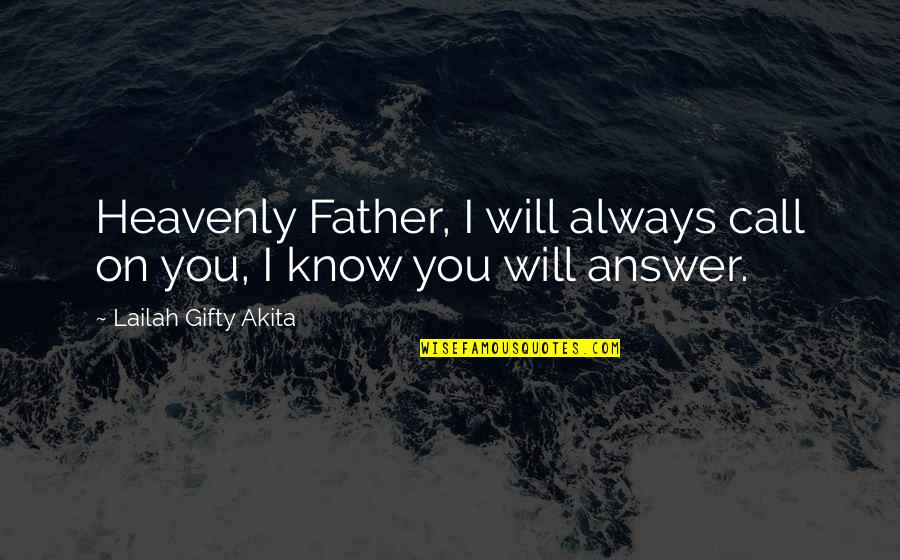 Heavenly Father, I will always call on you, I know you will answer. —
Lailah Gifty Akita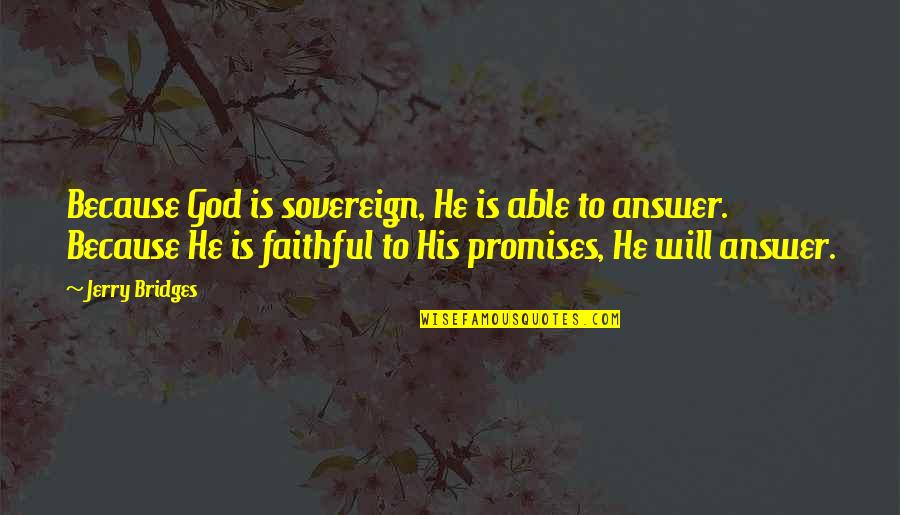 Because God is sovereign, He is able to answer. Because He is faithful to His promises, He will answer. —
Jerry Bridges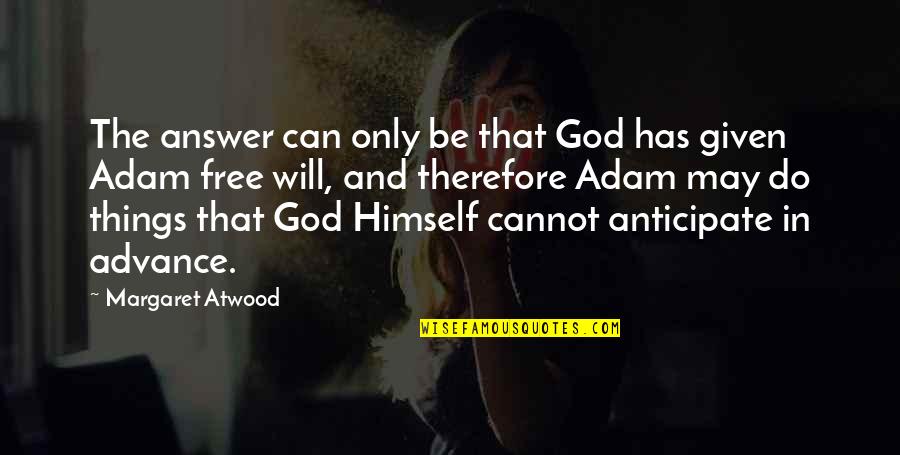 The answer can only be that God has given Adam free will, and therefore Adam may do things that God Himself cannot anticipate in advance. —
Margaret Atwood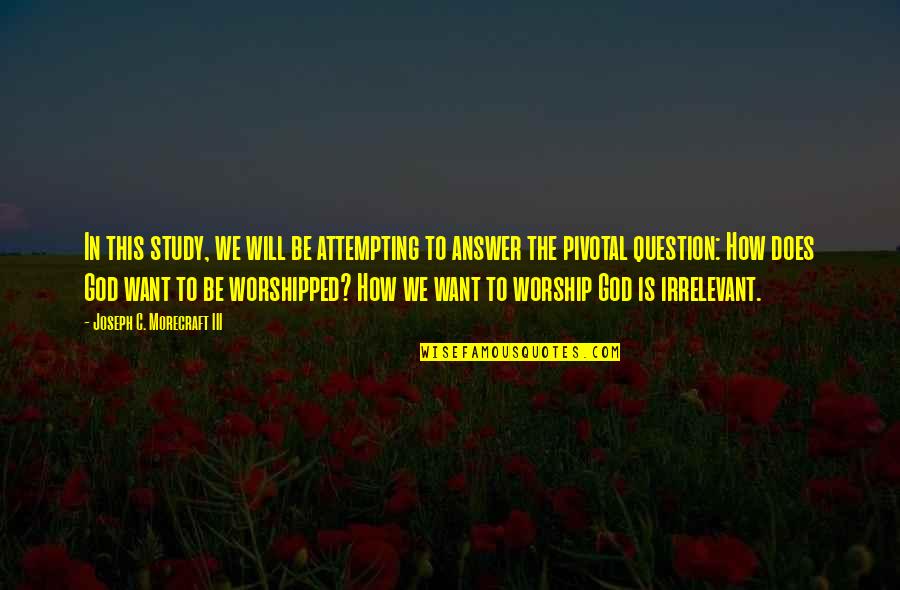 In this study, we will be attempting to answer the pivotal question: How does God want to be worshipped? How we want to worship God is irrelevant. —
Joseph C. Morecraft III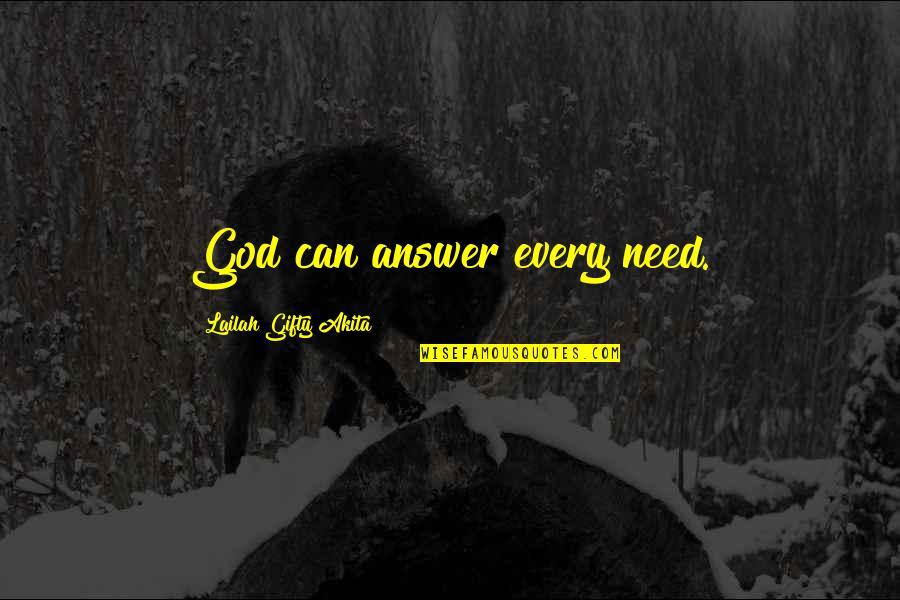 God can answer every need. —
Lailah Gifty Akita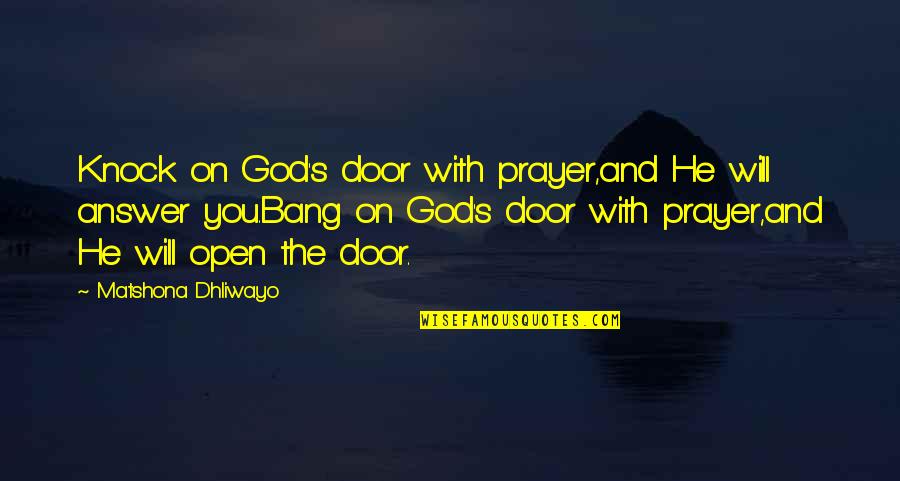 Knock on God's door with prayer,
and He will answer you.
Bang on God's door with prayer,
and He will open the door. —
Matshona Dhliwayo