God Have Mercy Quotes
Collection of top 40 famous quotes about God Have Mercy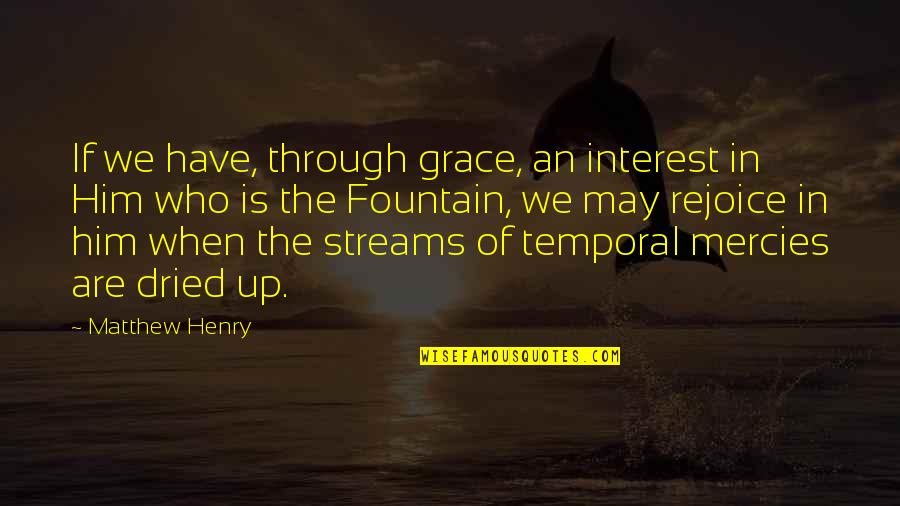 If we have, through grace, an interest in Him who is the Fountain, we may rejoice in him when the streams of temporal mercies are dried up.
—
Matthew Henry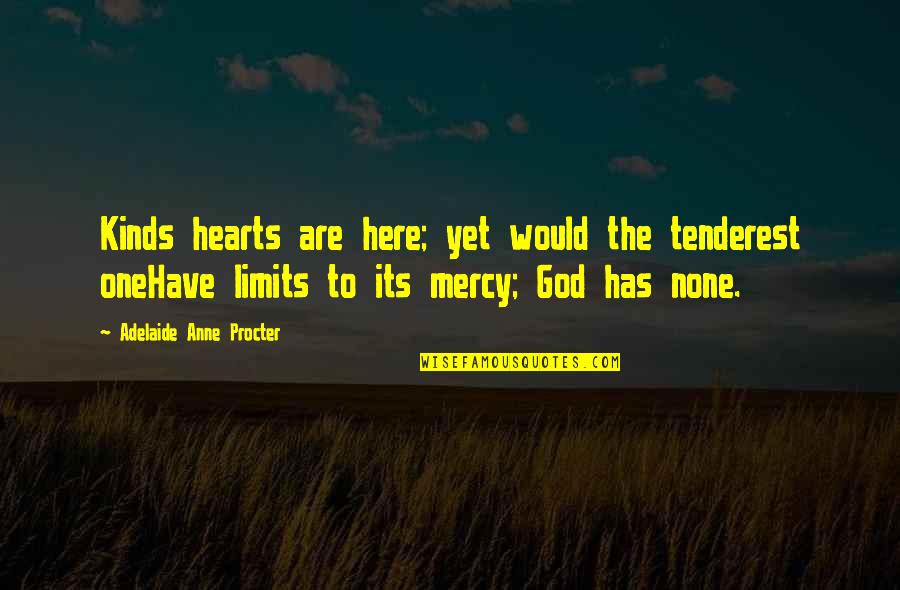 Kinds hearts are here; yet would the tenderest one
Have limits to its mercy; God has none.
—
Adelaide Anne Procter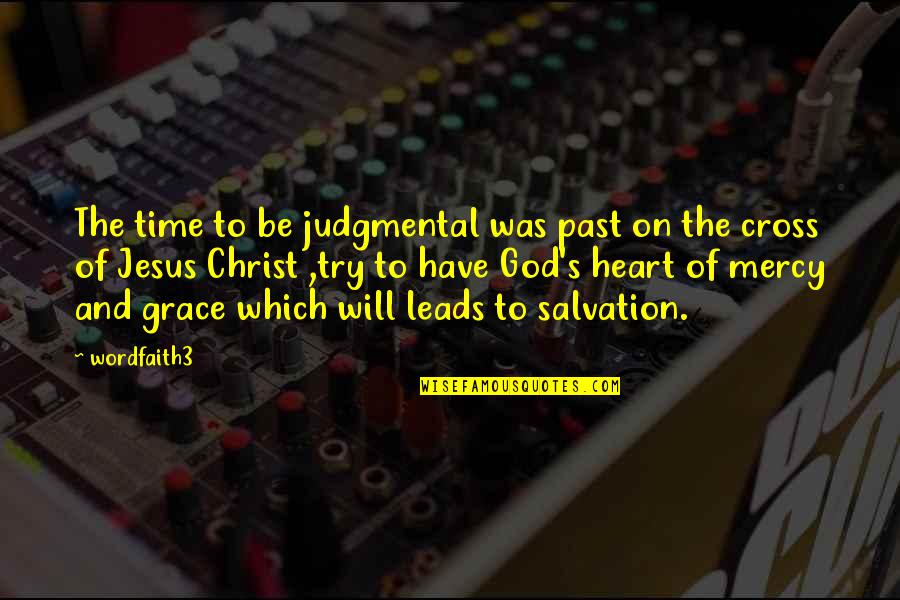 The time to be judgmental was past on the cross of Jesus Christ ,try to have God's heart of mercy and grace which will leads to salvation.
—
Wordfaith3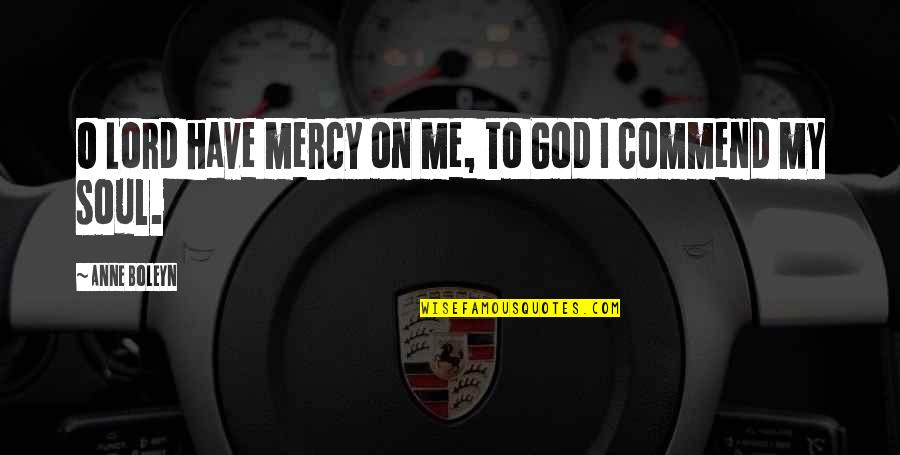 O Lord have mercy on me, to God I commend my soul.
—
Anne Boleyn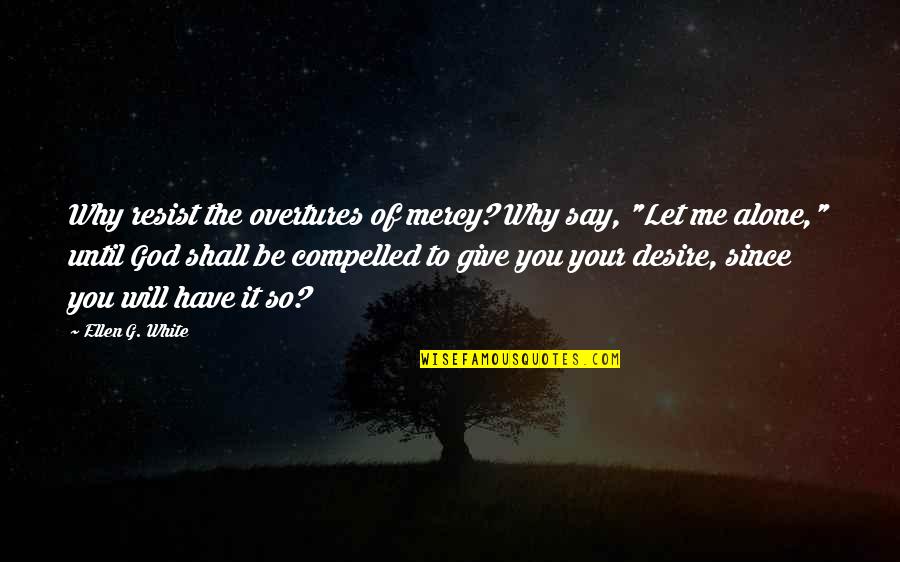 Why resist the overtures of mercy? Why say, "Let me alone," until God shall be compelled to give you your desire, since you will have it so?
—
Ellen G. White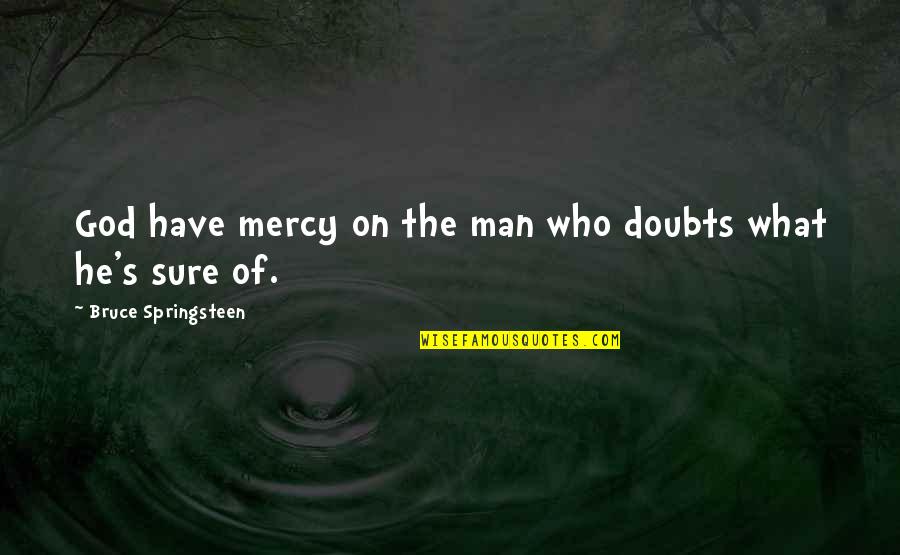 God have mercy on the man
who doubts what he's sure of.
—
Bruce Springsteen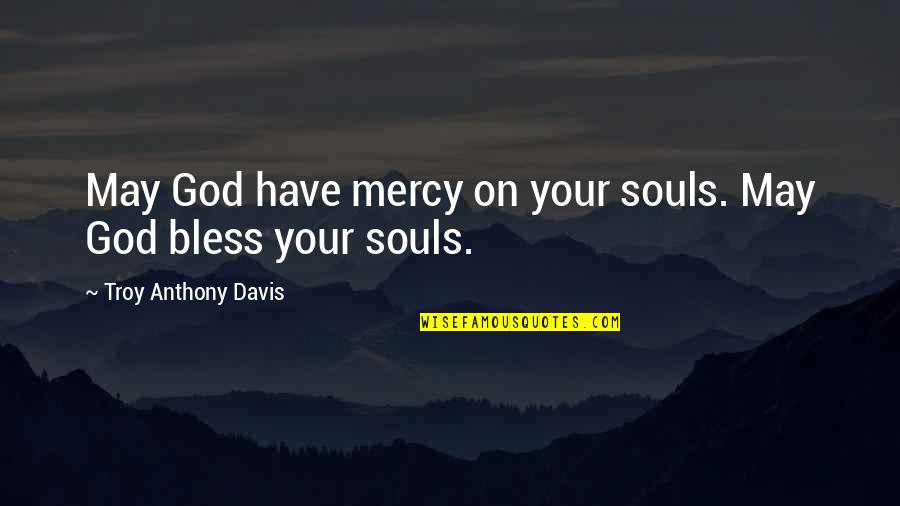 May God have mercy on your souls. May God bless your souls.
—
Troy Anthony Davis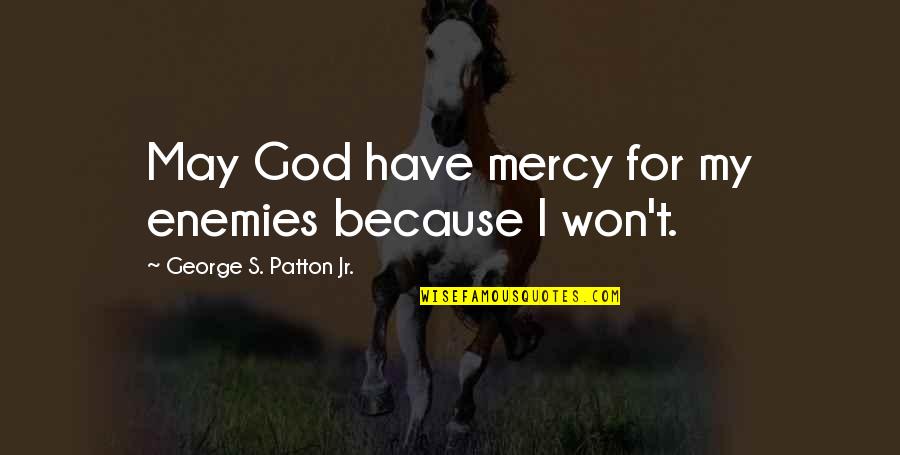 May
God have mercy
for my enemies because I won't. —
George S. Patton Jr.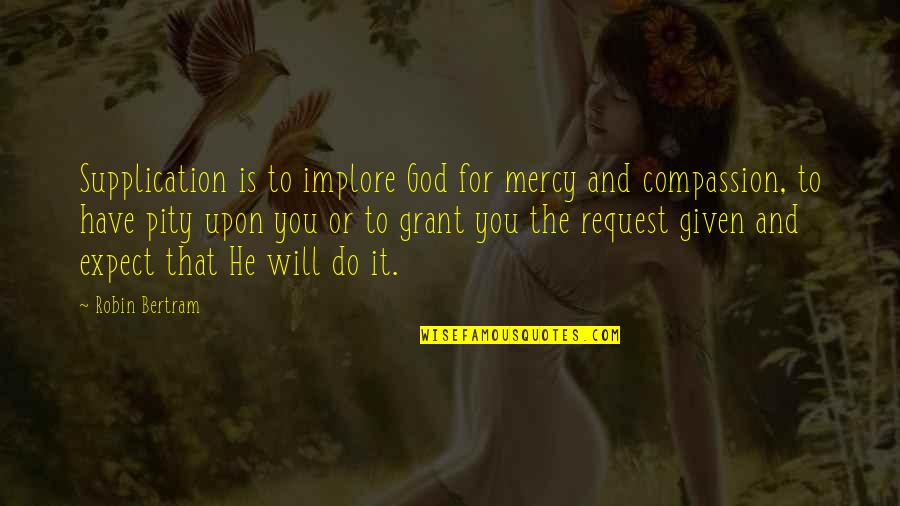 Supplication is to implore God for mercy and compassion, to have pity upon you or to grant you the request given and expect that He will do it. —
Robin Bertram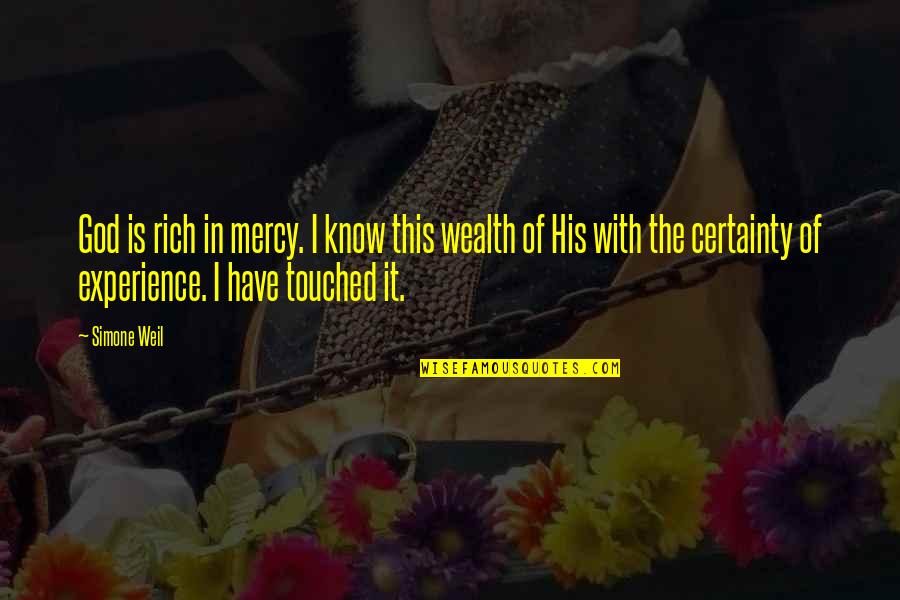 God is rich in mercy. I know this wealth of His with the certainty of experience. I have touched it. —
Simone Weil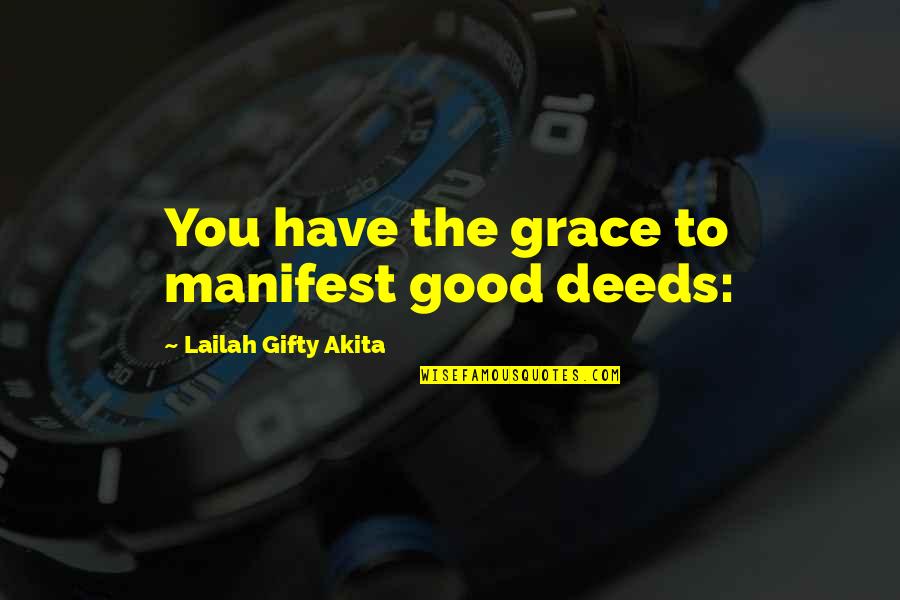 You have the grace to manifest good deeds: —
Lailah Gifty Akita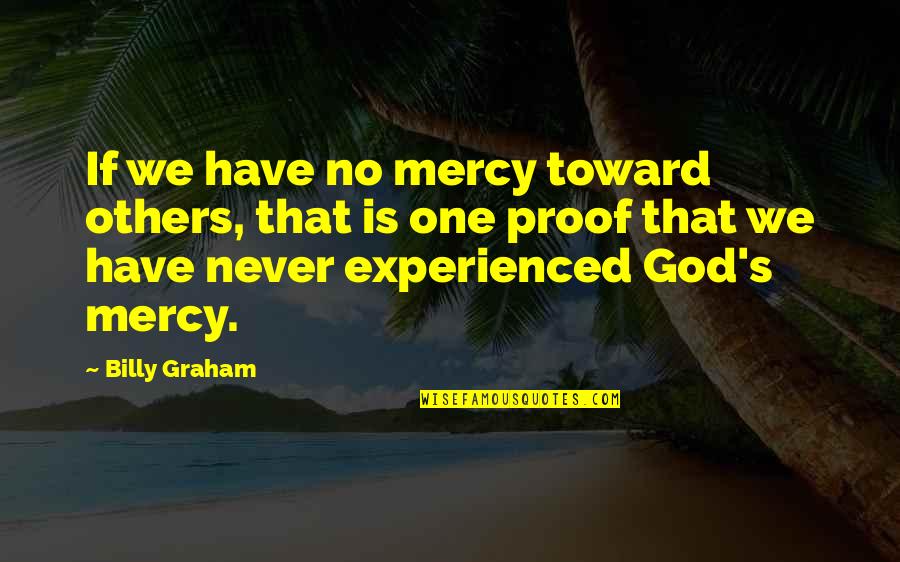 If we have no mercy toward others, that is one proof that we have never experienced God's mercy. —
Billy Graham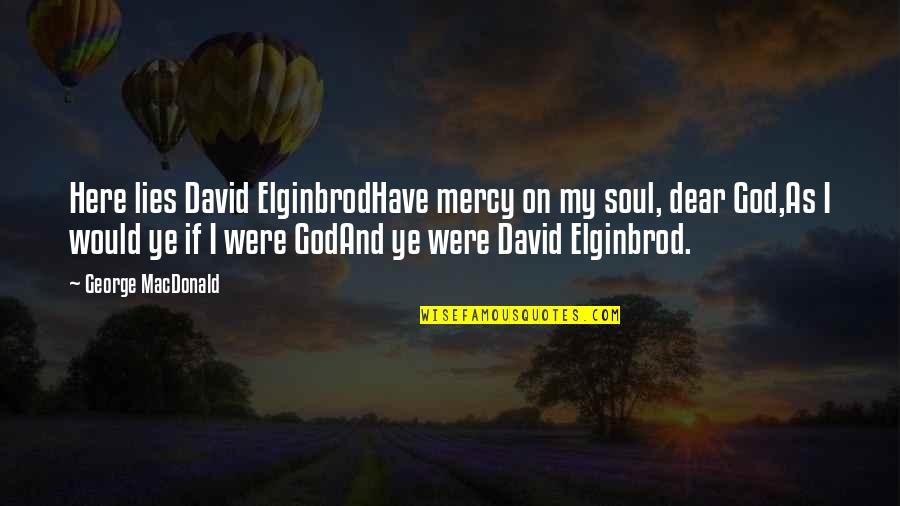 Here lies David Elginbrod
Have mercy on my soul, dear God,
As I would ye if I were God
And ye were David Elginbrod. —
George MacDonald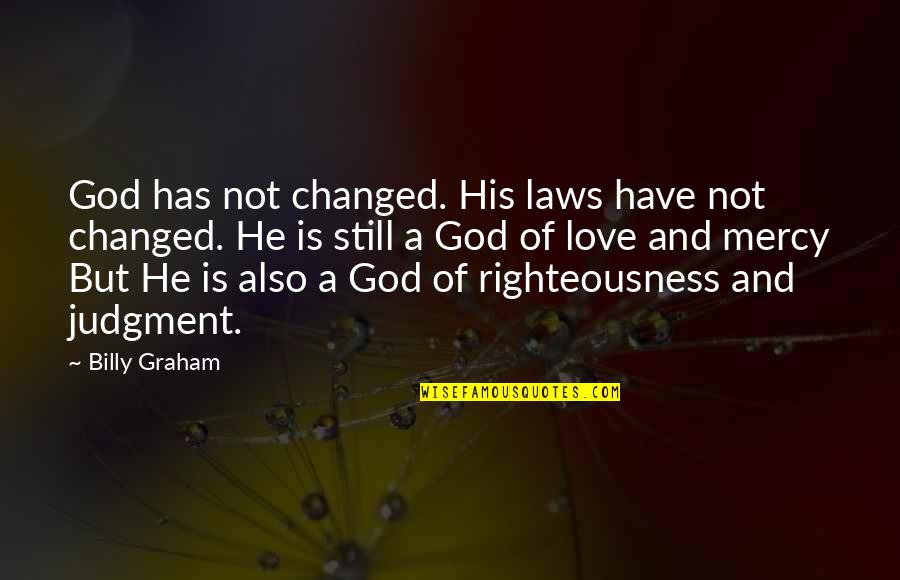 God has not changed. His laws have not changed. He is still a God of love and mercy But He is also a God of righteousness and judgment. —
Billy Graham
I have gone astray many times, but Now, what matters is the mercy of God's grace that guides me in the right path. —
Lailah Gifty Akita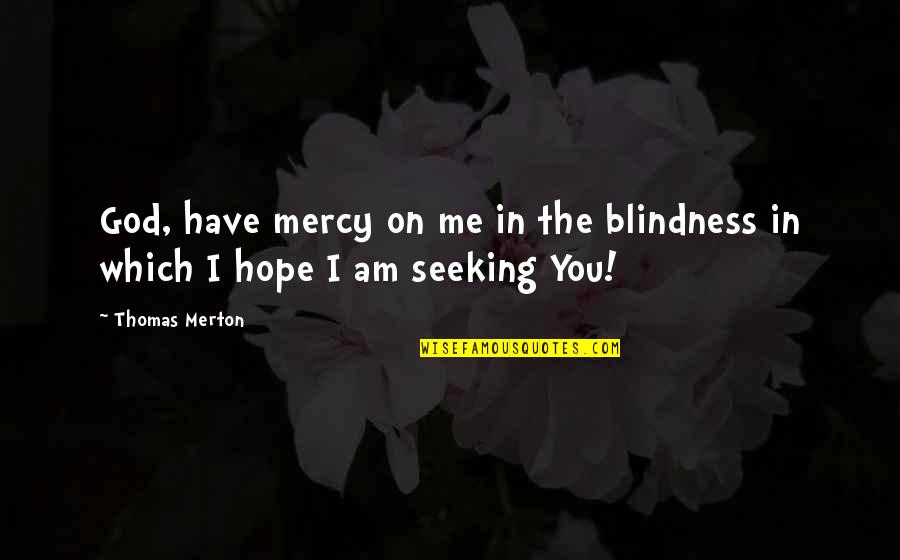 God, have mercy on me in the blindness in which I hope I am seeking You! —
Thomas Merton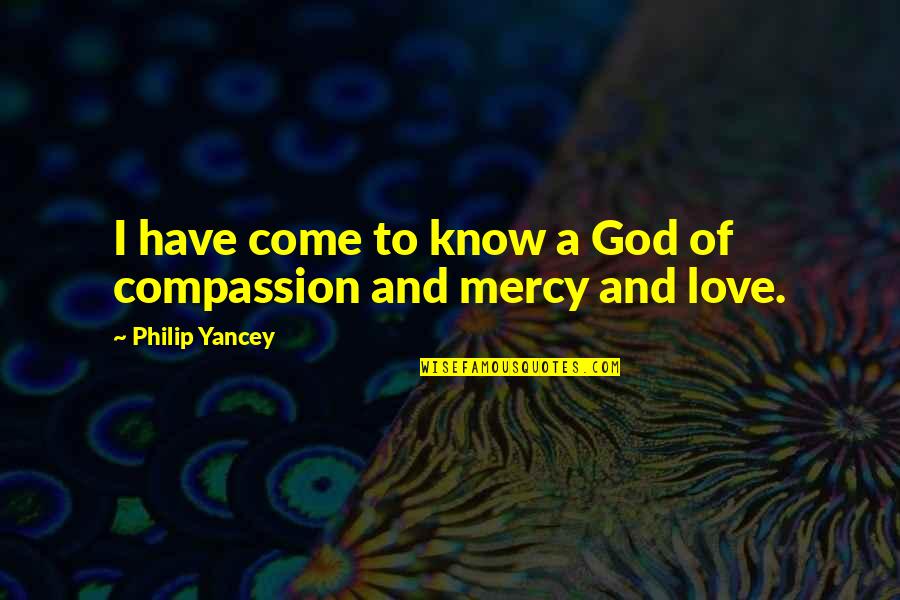 I have come to know a God of compassion and mercy and love. —
Philip Yancey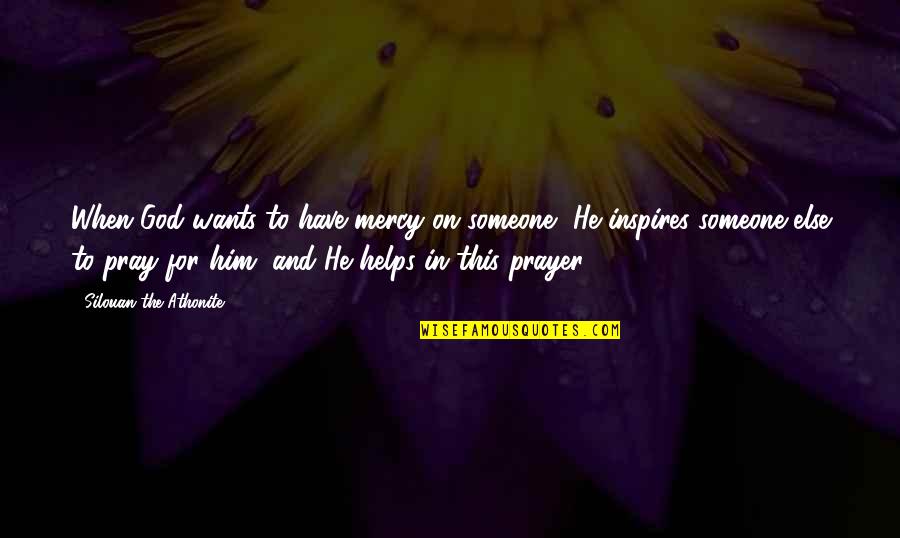 When God wants to have mercy on someone, He inspires someone else to pray for him, and He helps in this prayer. —
Silouan The Athonite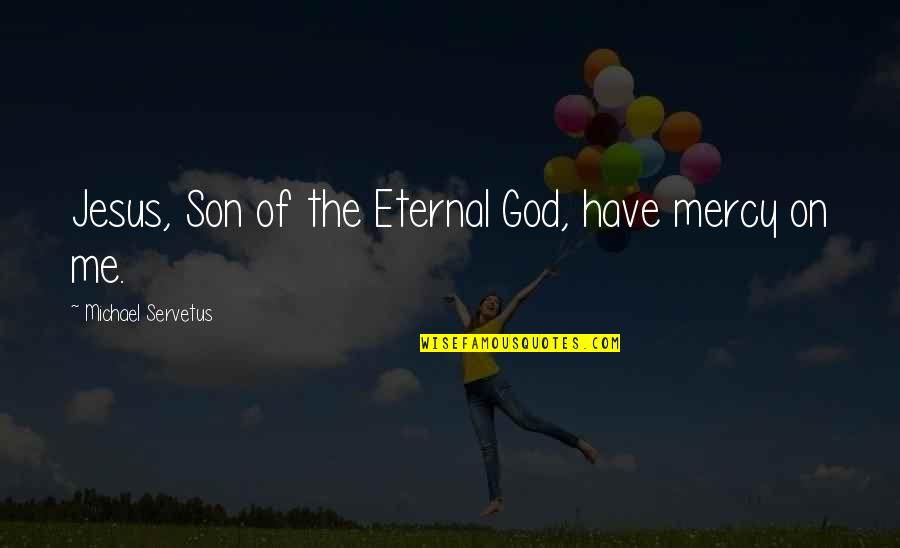 Jesus, Son of the Eternal God, have mercy on me. —
Michael Servetus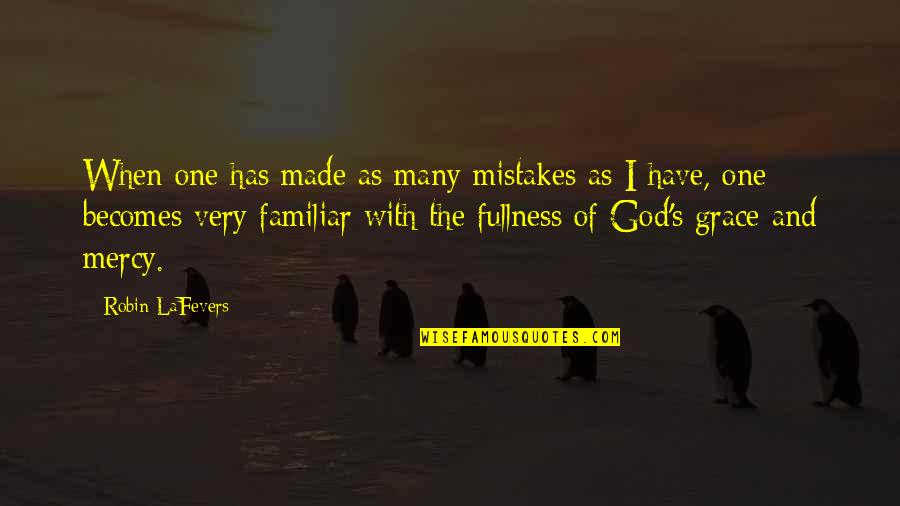 When one has made as many mistakes as I have, one becomes very familiar with the fullness of God's grace and mercy. —
Robin LaFevers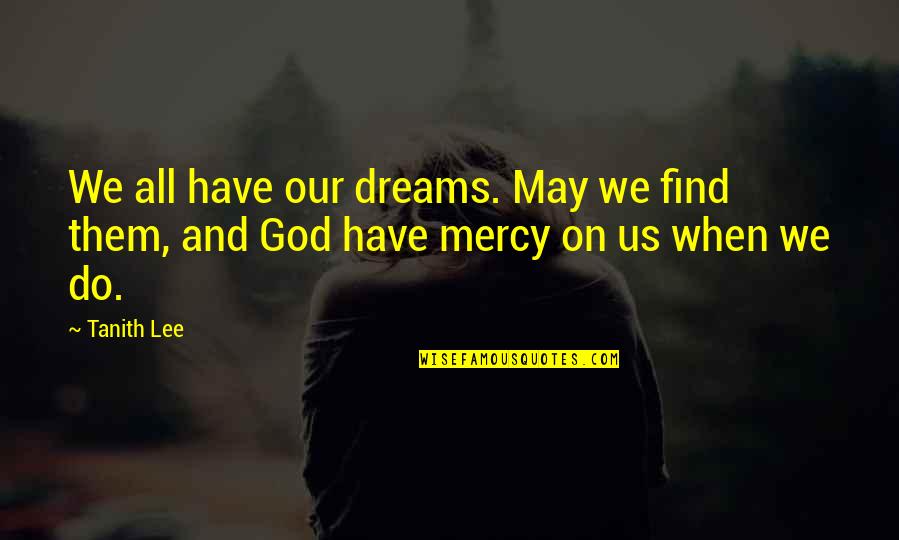 We all have our dreams. May we find them, and
God have mercy
on us when we do. —
Tanith Lee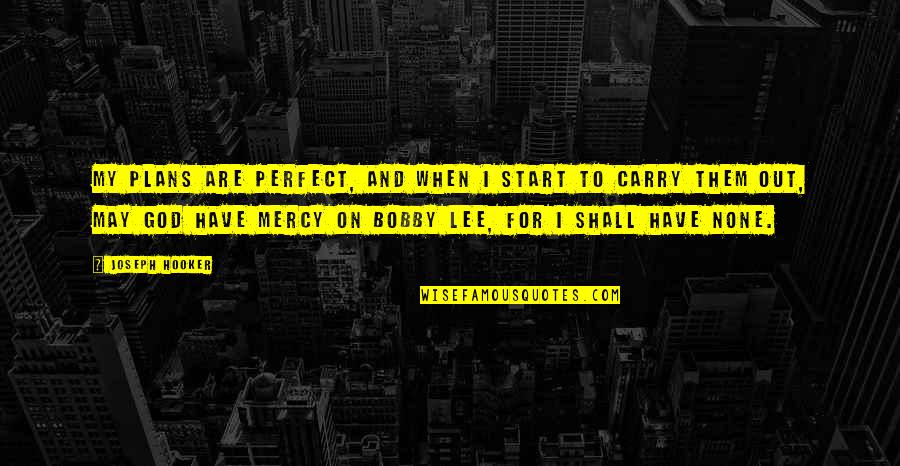 My plans are perfect, and when I start to carry them out, may
God have mercy
on Bobby Lee, for I shall have none. —
Joseph Hooker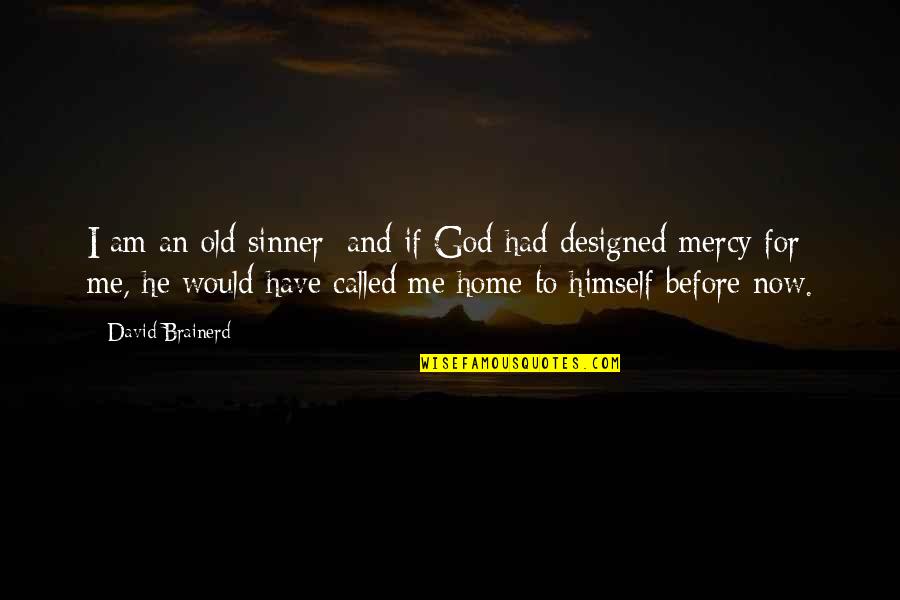 I am an old sinner; and if God had designed mercy for me, he would have called me home to himself before now. —
David Brainerd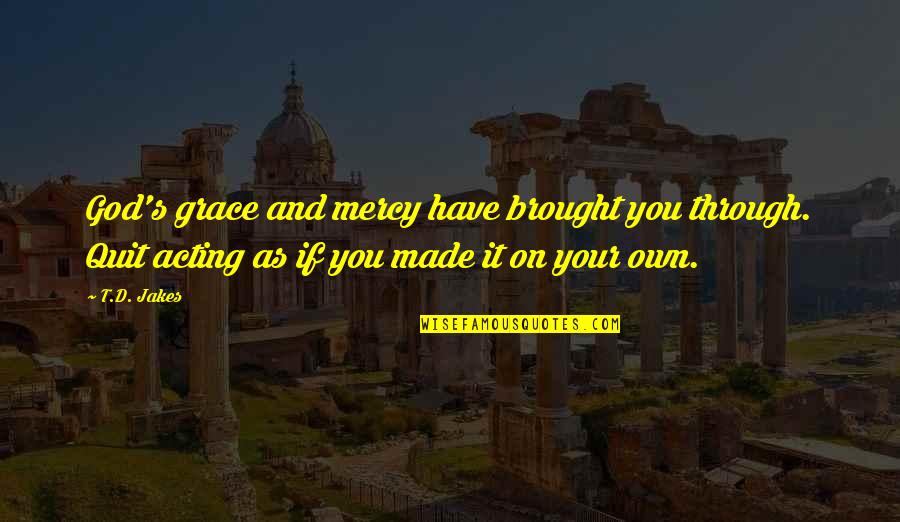 God's grace and mercy have brought you through. Quit acting as if you made it on your own. —
T.D. Jakes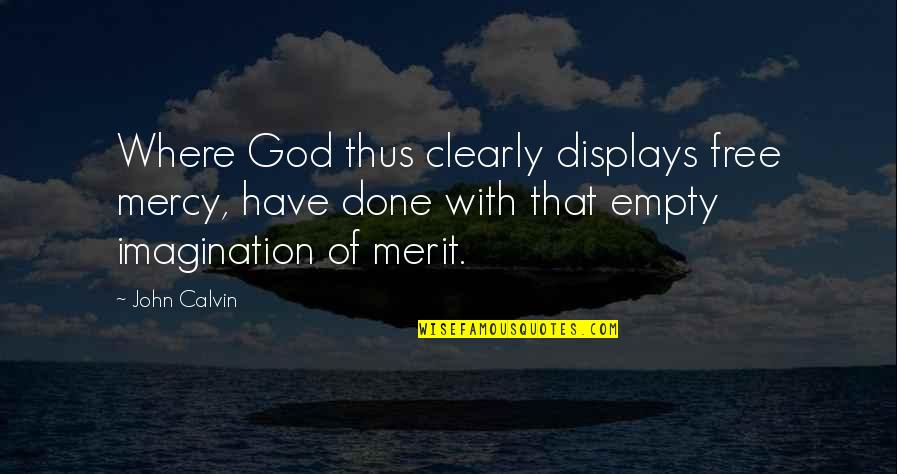 Where God thus clearly displays free mercy, have done with that empty imagination of merit. —
John Calvin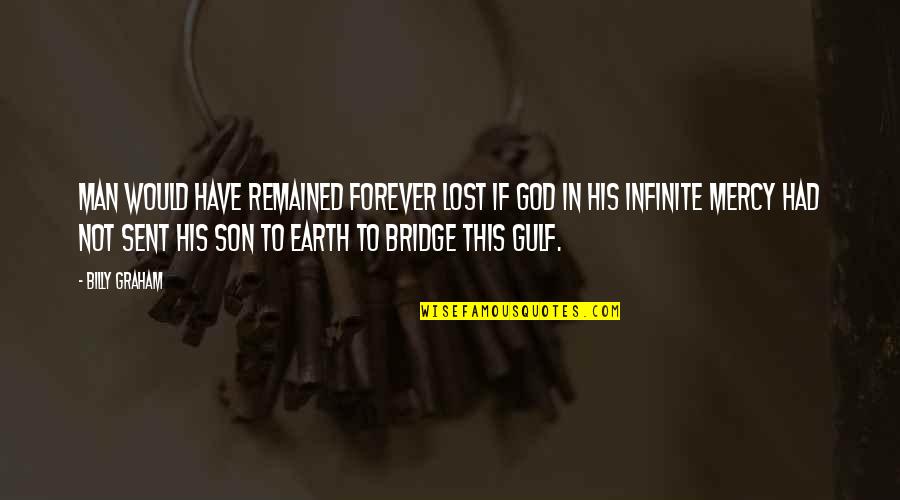 Man would have remained forever lost if God in His infinite mercy had not sent His Son to earth to bridge this gulf. —
Billy Graham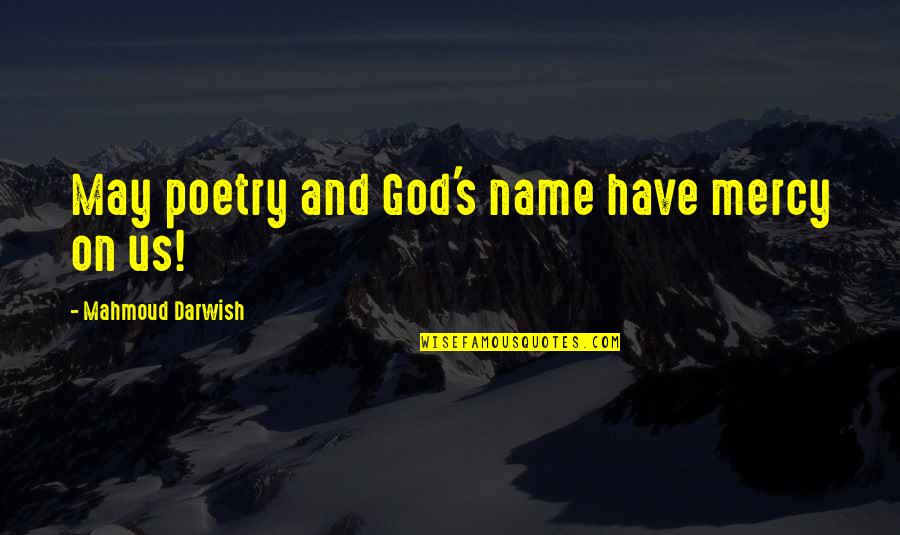 May poetry and God's name have mercy on us! —
Mahmoud Darwish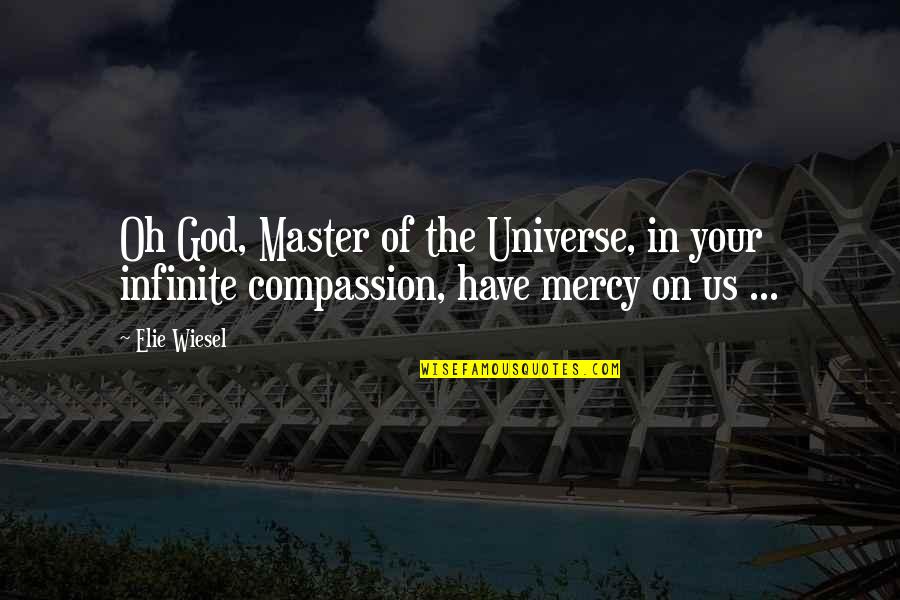 Oh God, Master of the Universe, in your infinite compassion, have mercy on us ... —
Elie Wiesel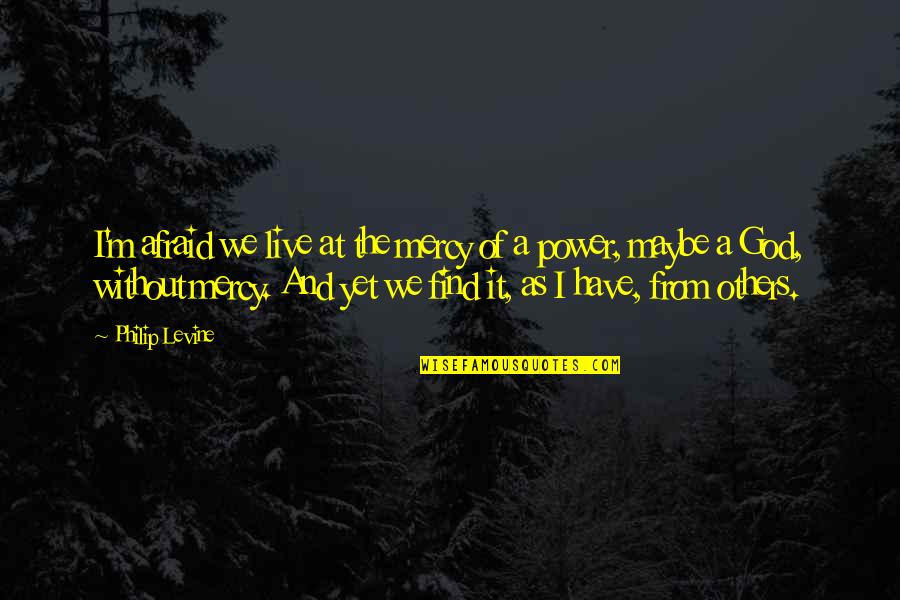 I'm afraid we live at the mercy of a power, maybe a God, without mercy. And yet we find it, as I have, from others. —
Philip Levine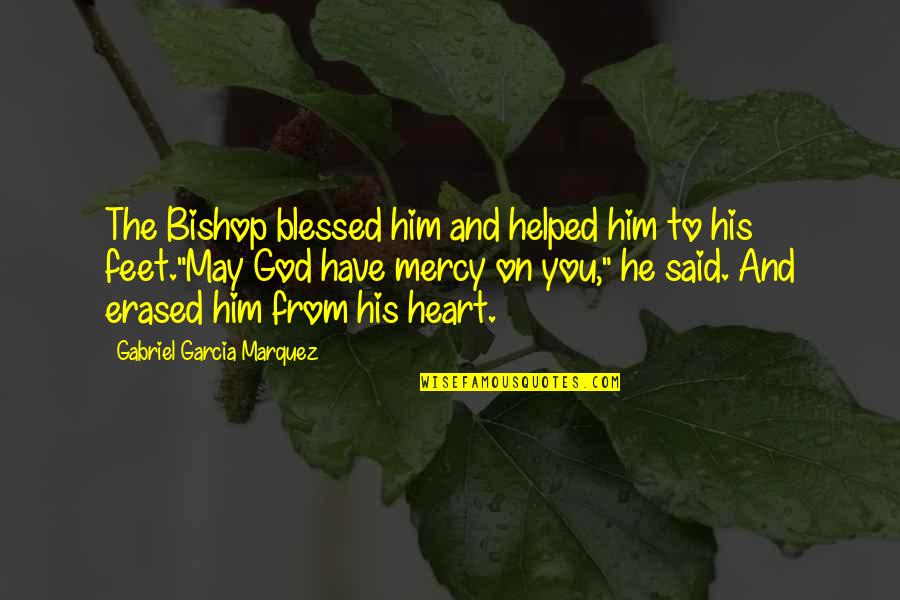 The Bishop blessed him and helped him to his feet.
"May
God have mercy
on you," he said. And erased him from his heart. —
Gabriel Garcia Marquez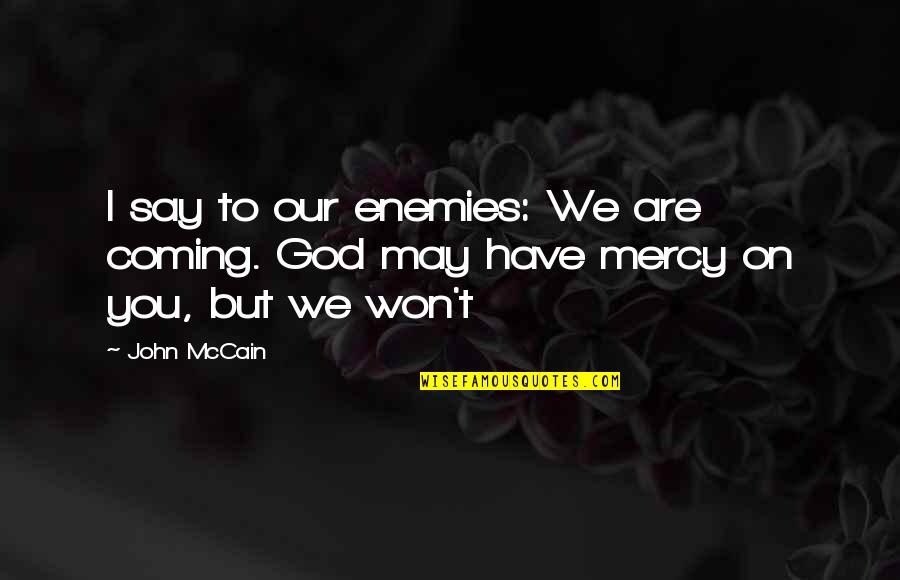 I say to our enemies: We are coming. God may have mercy on you, but we won't —
John McCain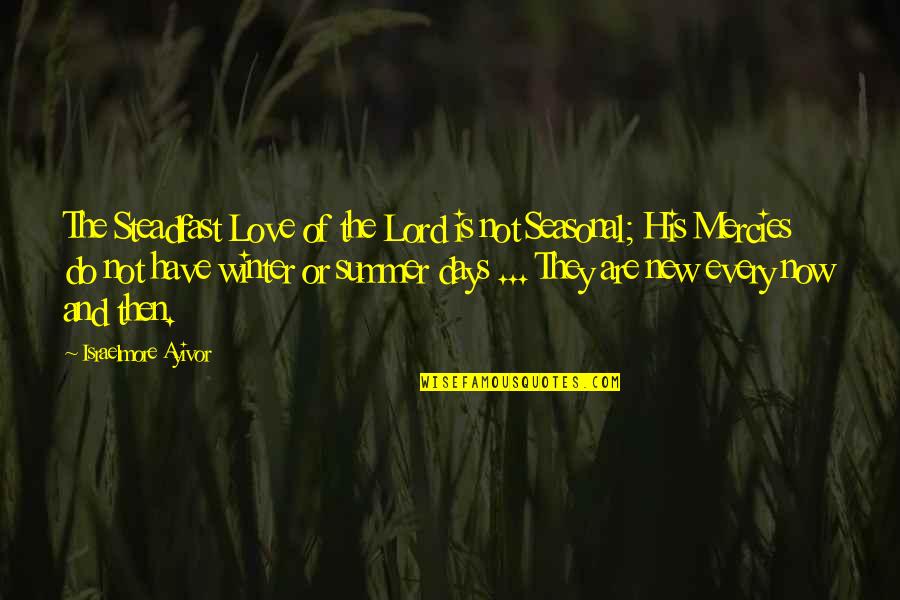 The Steadfast Love of the Lord is not Seasonal; His Mercies do not have winter or summer days ... They are new every now and then. —
Israelmore Ayivor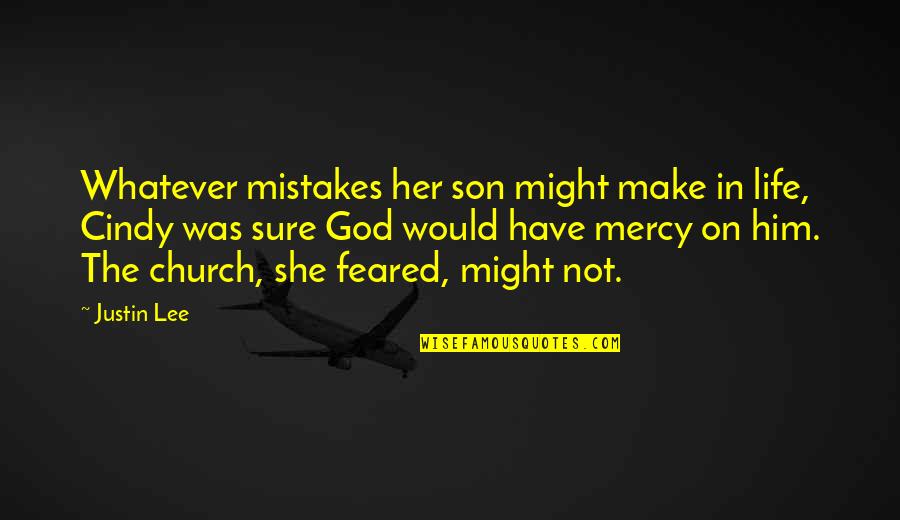 Whatever mistakes her son might make in life, Cindy was sure God would have mercy on him. The church, she feared, might not. —
Justin Lee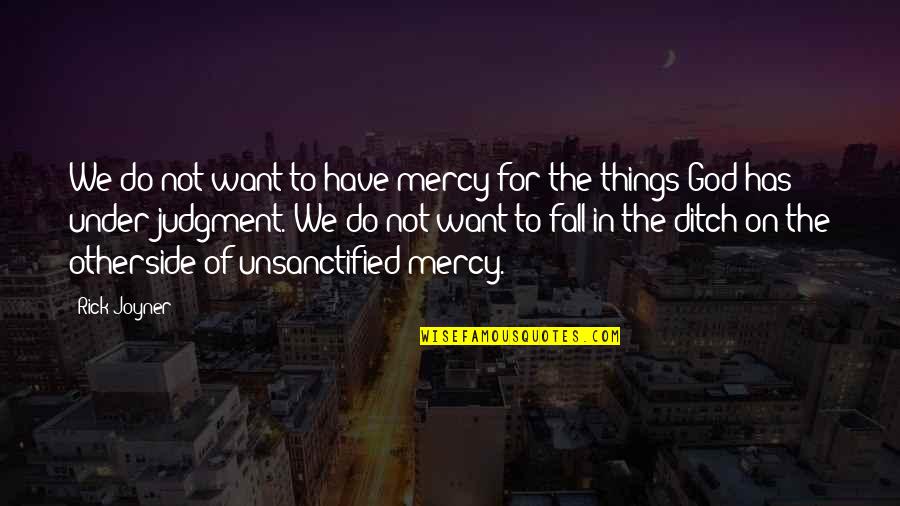 We do not want to have mercy for the things God has under judgment. We do not want to fall in the ditch on the otherside of unsanctified mercy. —
Rick Joyner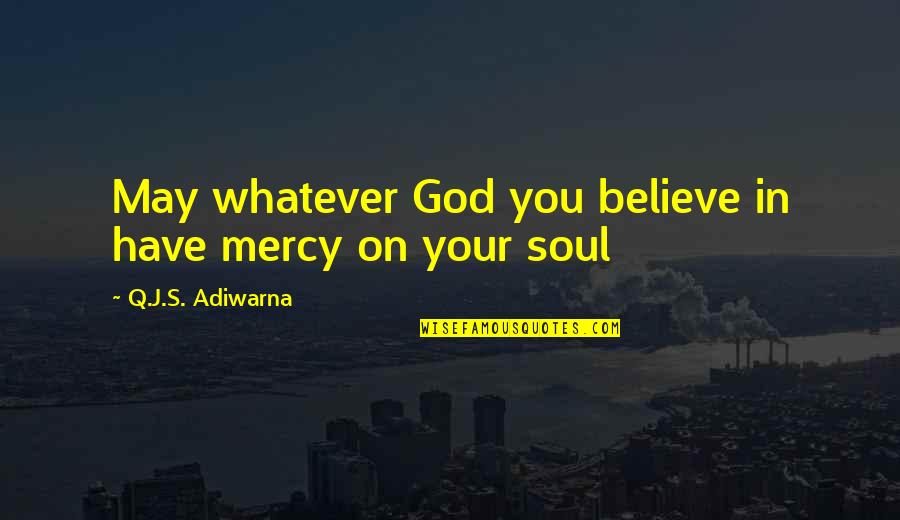 May whatever God you believe in have mercy on your soul —
Q.J.S. Adiwarna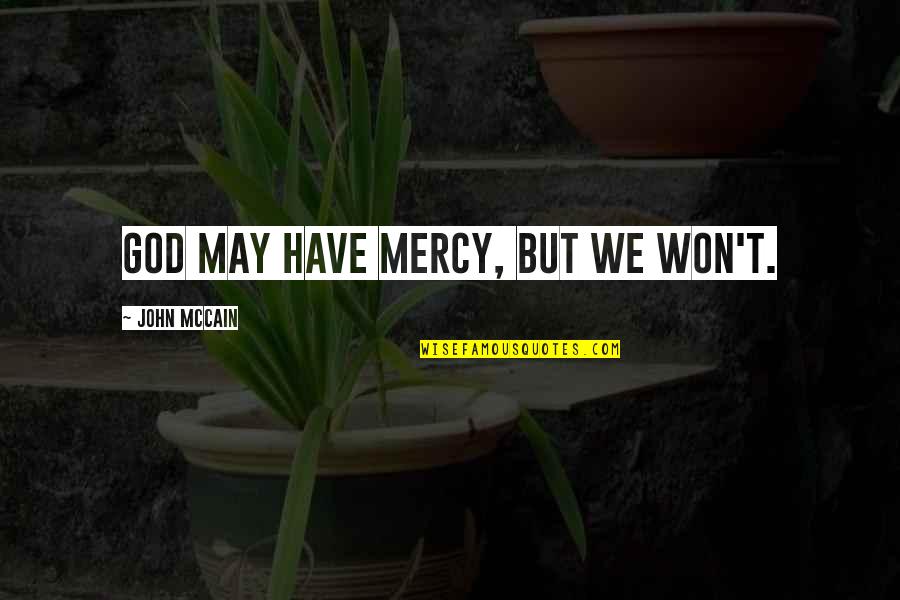 God may have mercy, but we won't. —
John McCain