God Given Talents Quotes
Collection of top 15 famous quotes about God Given Talents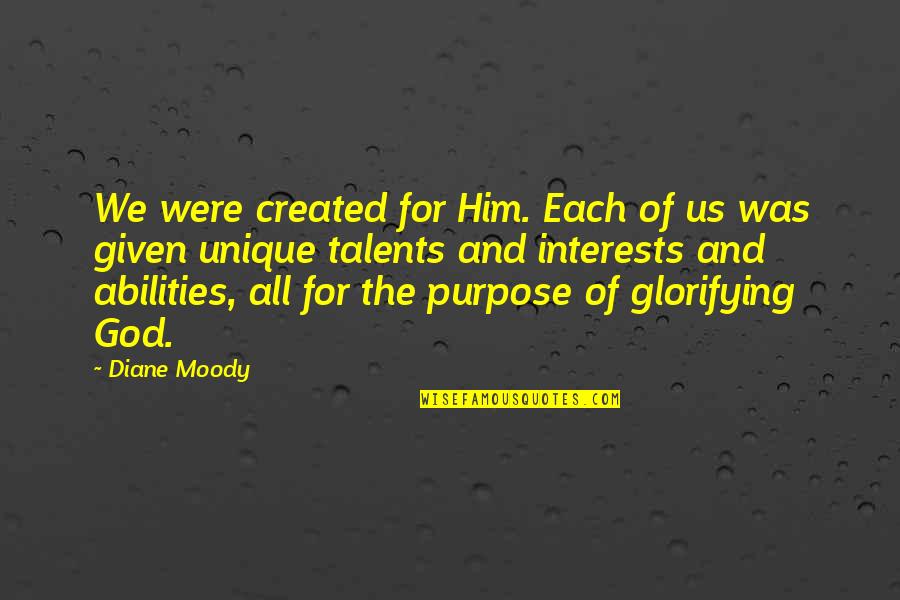 We were created for Him. Each of us was given unique talents and interests and abilities, all for the purpose of glorifying God.
—
Diane Moody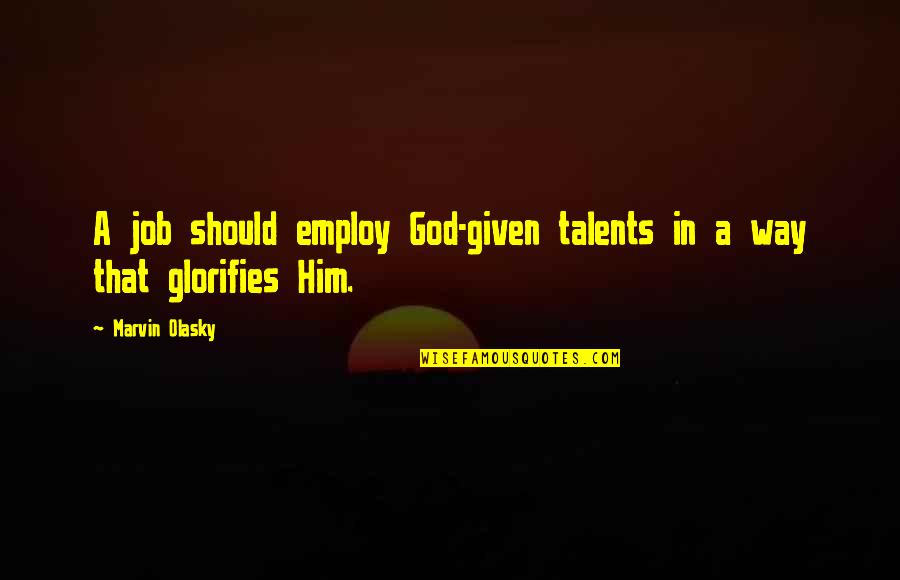 A job should employ God-given talents in a way that glorifies Him.
—
Marvin Olasky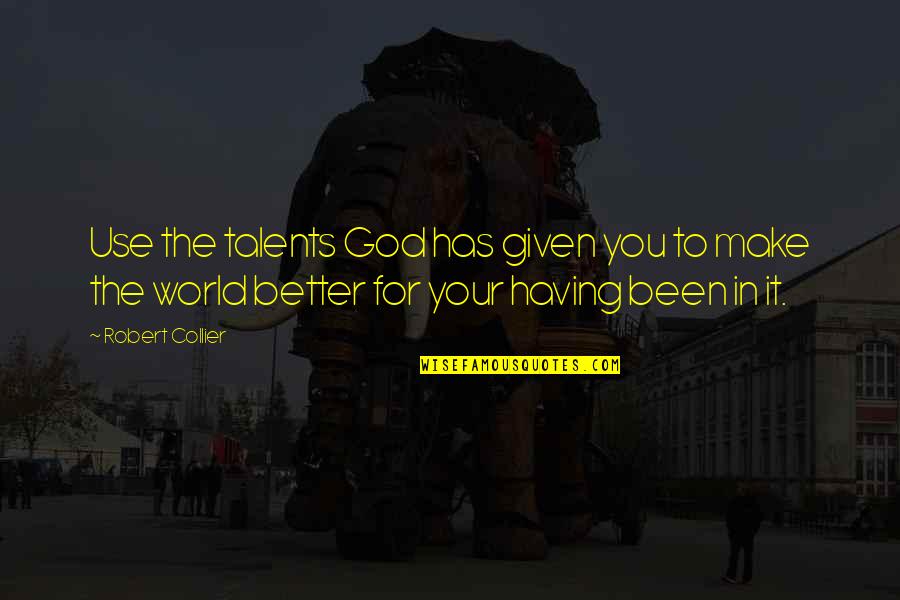 Use the talents God has given you to make the world better for your having been in it.
—
Robert Collier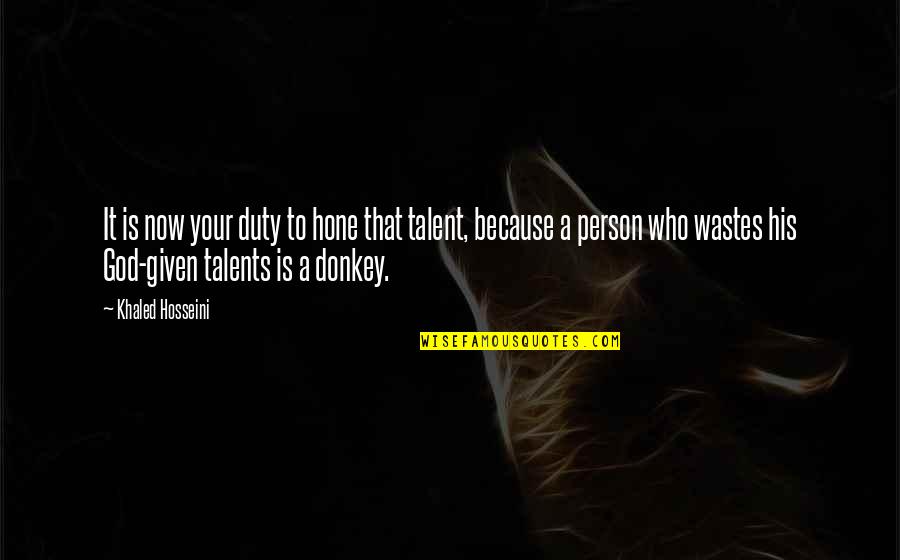 It is now your duty to hone that talent, because a person who wastes his God-given talents is a donkey. —
Khaled Hosseini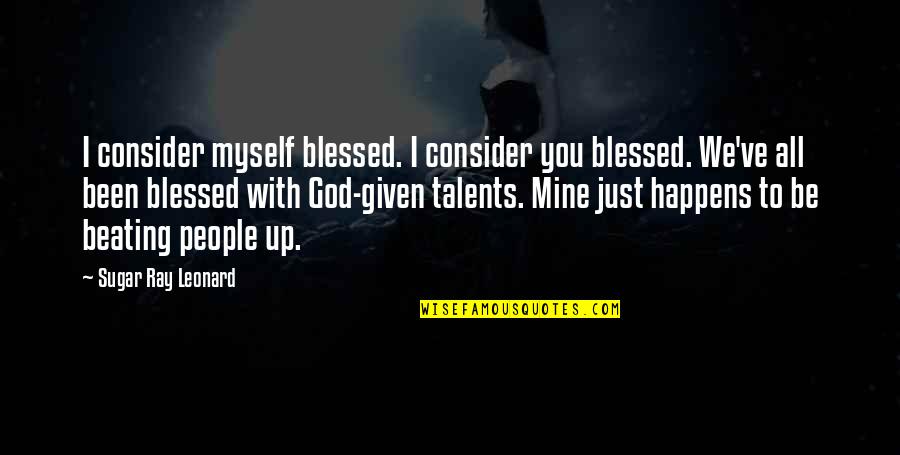 I consider myself blessed. I consider you blessed. We've all been blessed with God-given talents. Mine just happens to be beating people up. —
Sugar Ray Leonard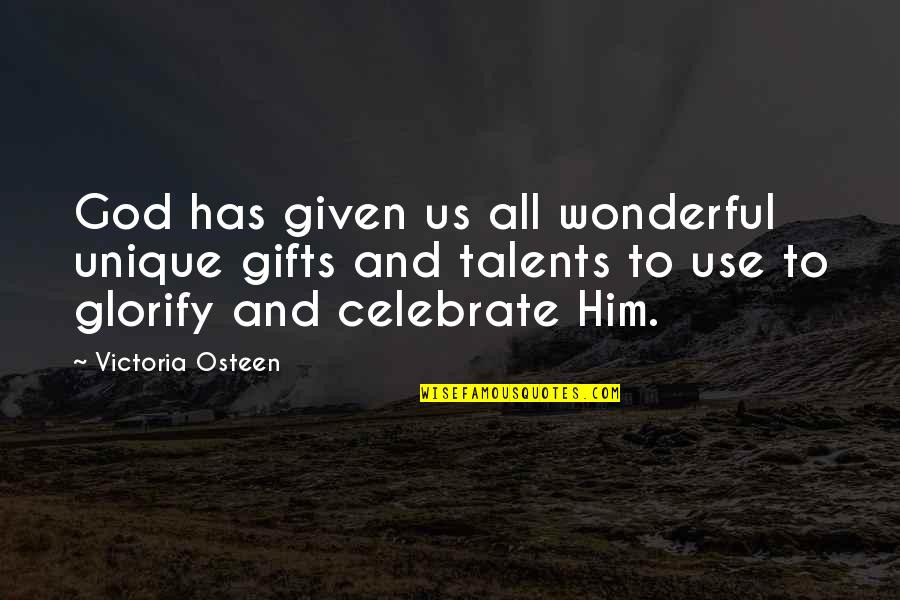 God has given us all wonderful unique gifts and talents to use to glorify and celebrate Him. —
Victoria Osteen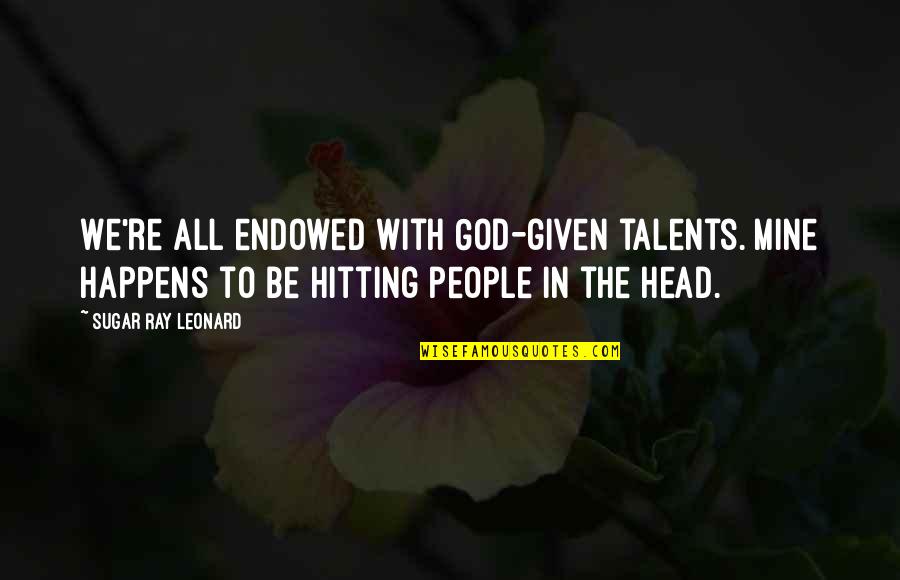 We're all endowed with God-given talents. Mine happens to be hitting people in the head. —
Sugar Ray Leonard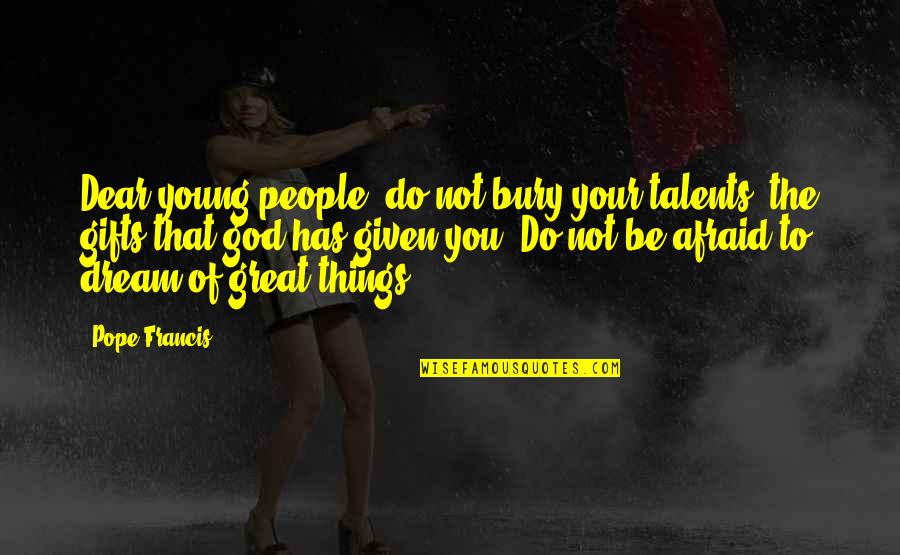 Dear young people, do not bury your talents, the gifts that god has given you! Do not be afraid to dream of great things! —
Pope Francis
To say that God has given a man many and great talents frequently means that he has brought his heavens down within reach of his hands. —
Henry David Thoreau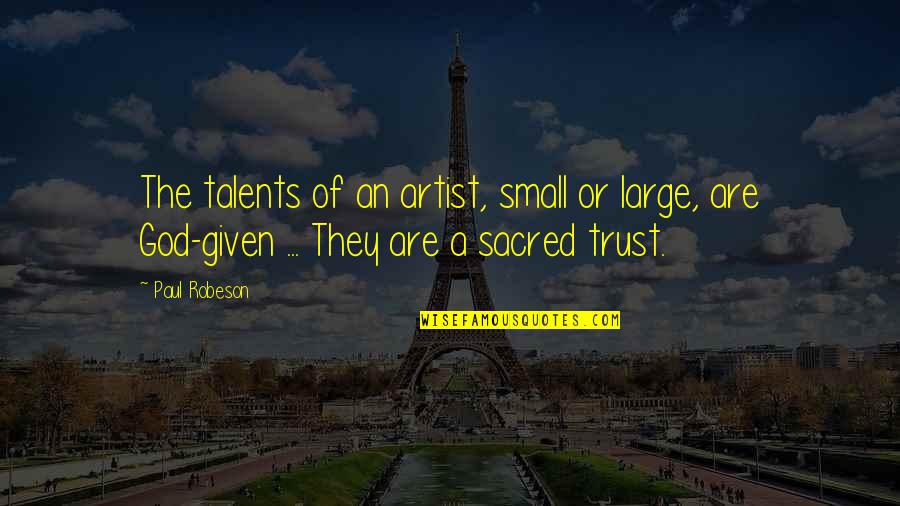 The talents of an artist, small or large, are God-given ... They are a sacred trust. —
Paul Robeson
What does God want me to do with the resources, time, and talents He has given me? —
D. Todd Christofferson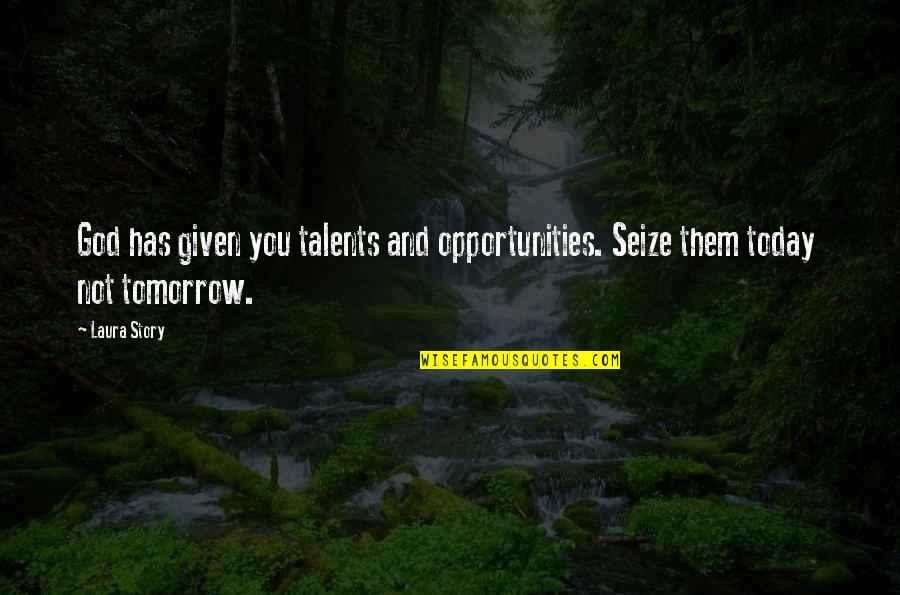 God has given you talents and opportunities. Seize them today
not tomorrow. —
Laura Story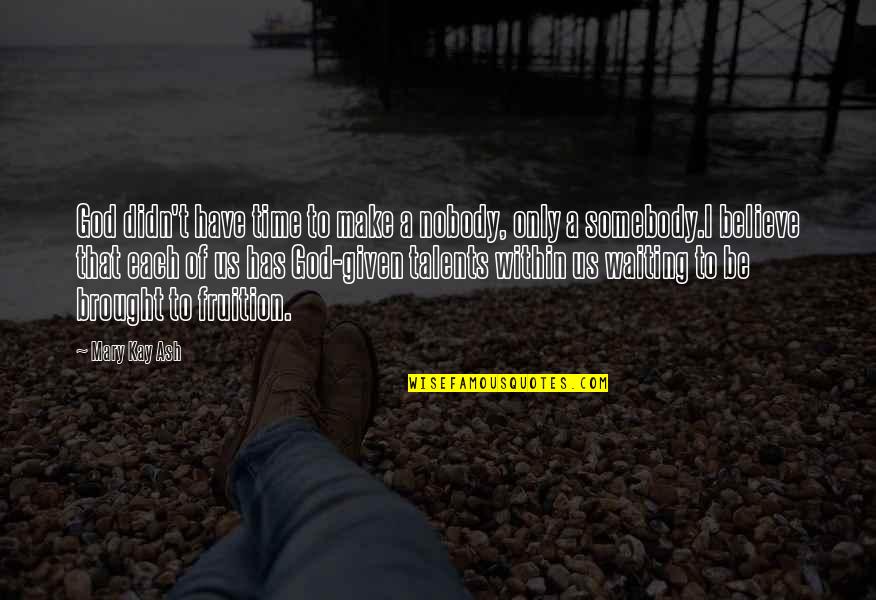 God didn't have time to make a nobody, only a somebody.I believe that each of us has God-given talents within us waiting to be brought to fruition. —
Mary Kay Ash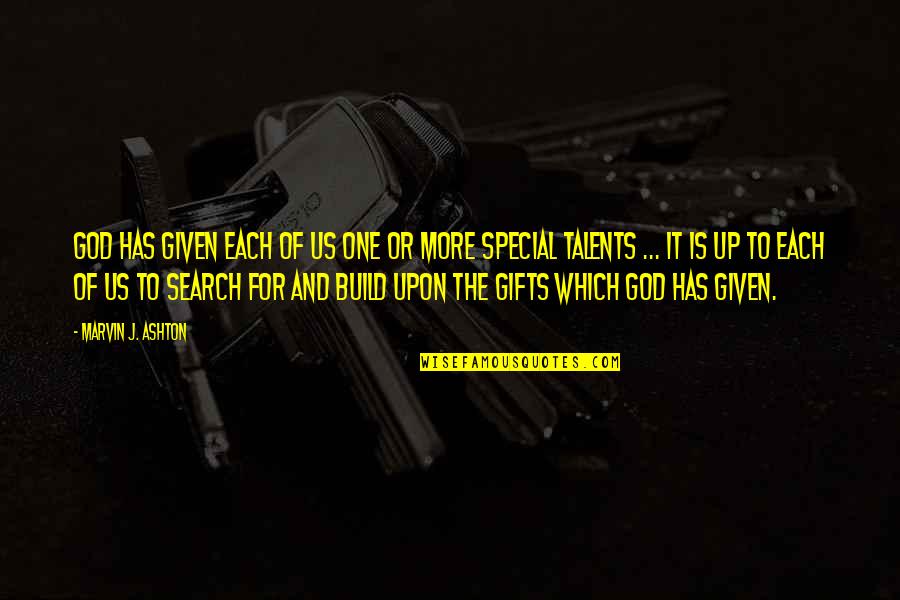 God has given each of us one or more special talents ... It is up to each of us to search for and build upon the gifts which God has given. —
Marvin J. Ashton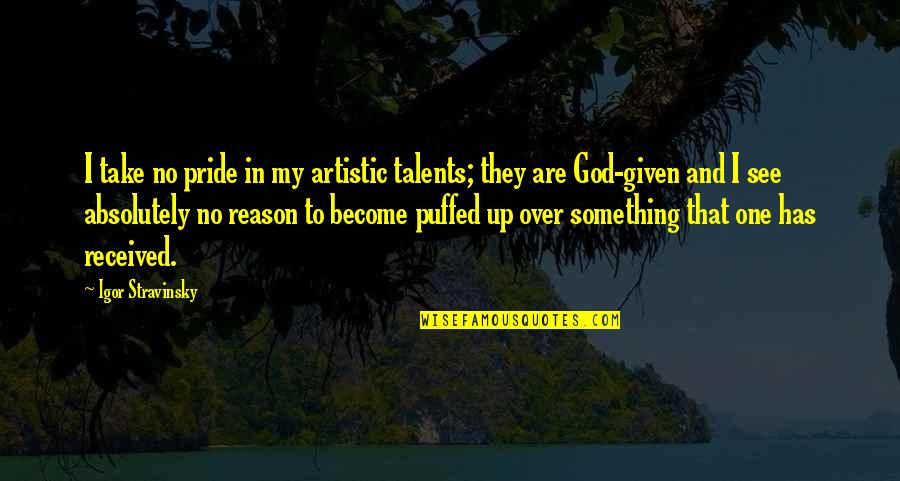 I take no pride in my artistic talents; they are God-given and I see absolutely no reason to become puffed up over something that one has received. —
Igor Stravinsky