God And Your Enemies Quotes
Collection of top 44 famous quotes about God And Your Enemies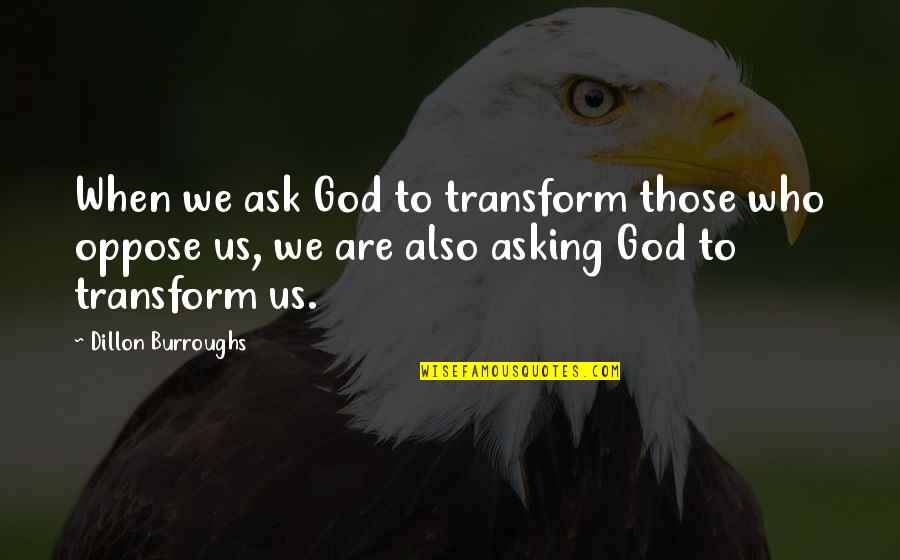 When we ask God to transform those who oppose us, we are also asking God to transform us.
—
Dillon Burroughs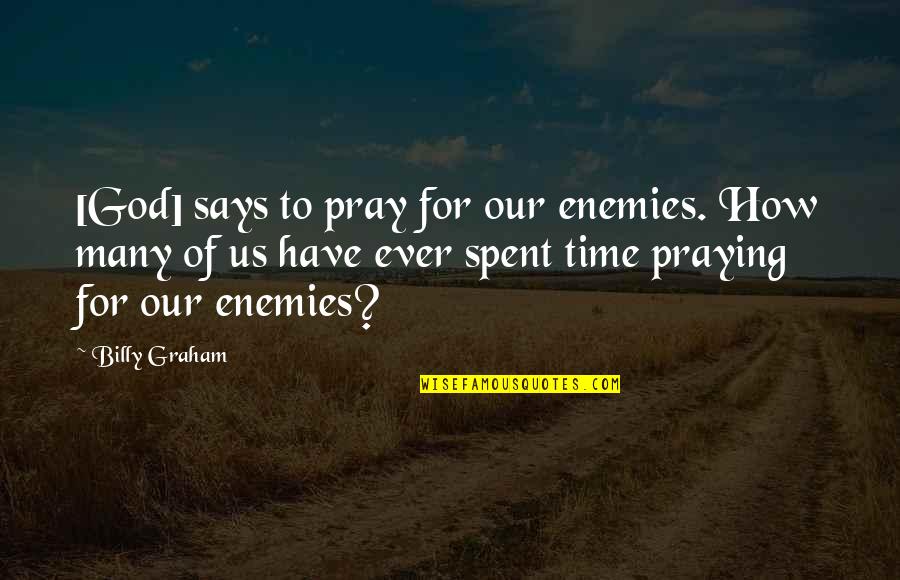 [God] says to pray for our enemies. How many of us have ever spent time praying for our enemies?
—
Billy Graham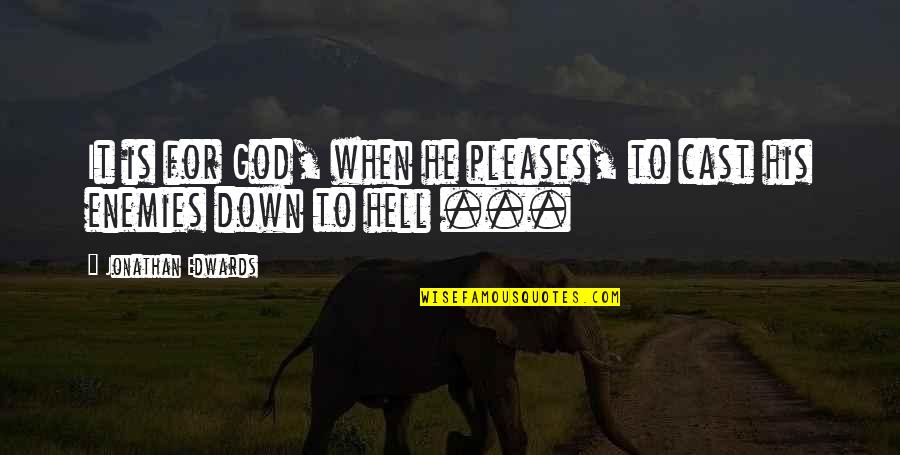 It is for God, when he pleases, to cast his enemies down to hell ...
—
Jonathan Edwards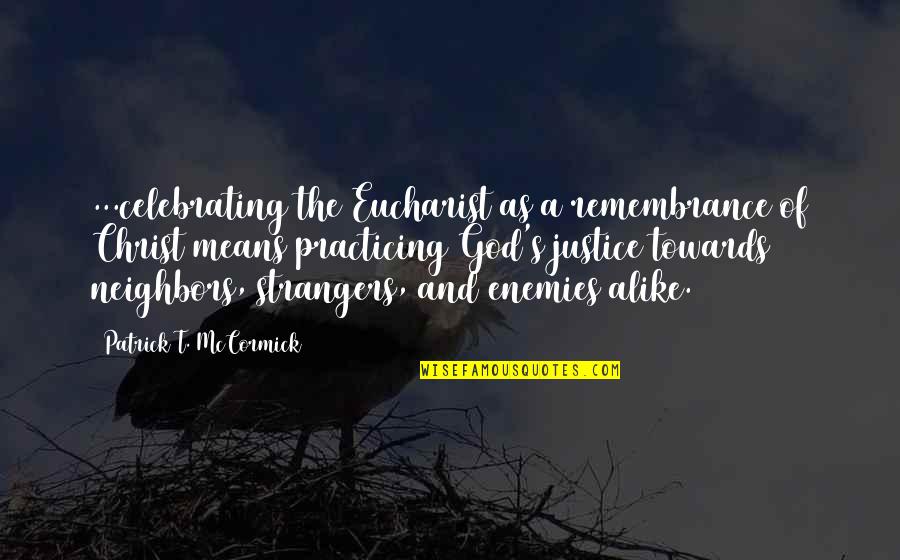 ...celebrating the Eucharist as a remembrance of Christ means practicing God's justice towards neighbors, strangers, and enemies alike.
—
Patrick T. McCormick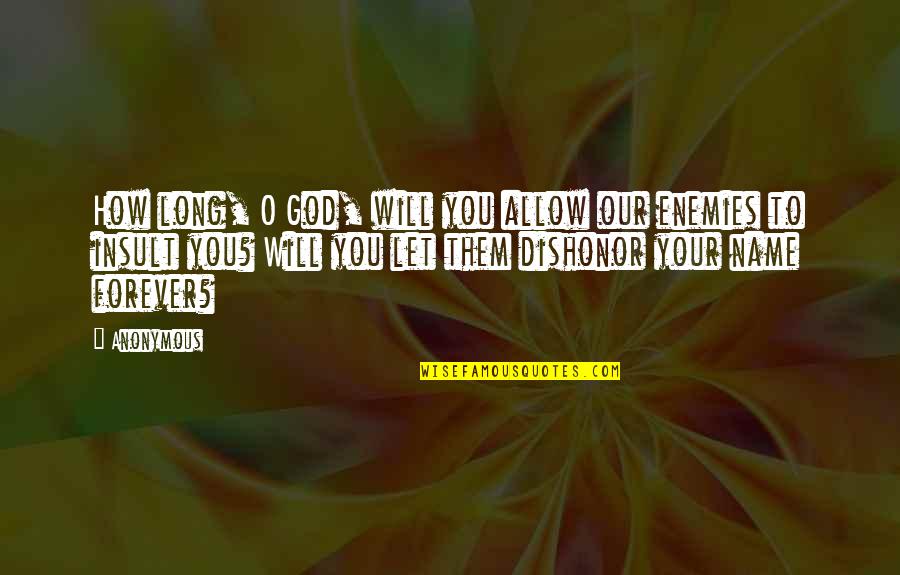 How long, O God, will you allow our enemies to insult you? Will you let them dishonor your name forever?
—
Anonymous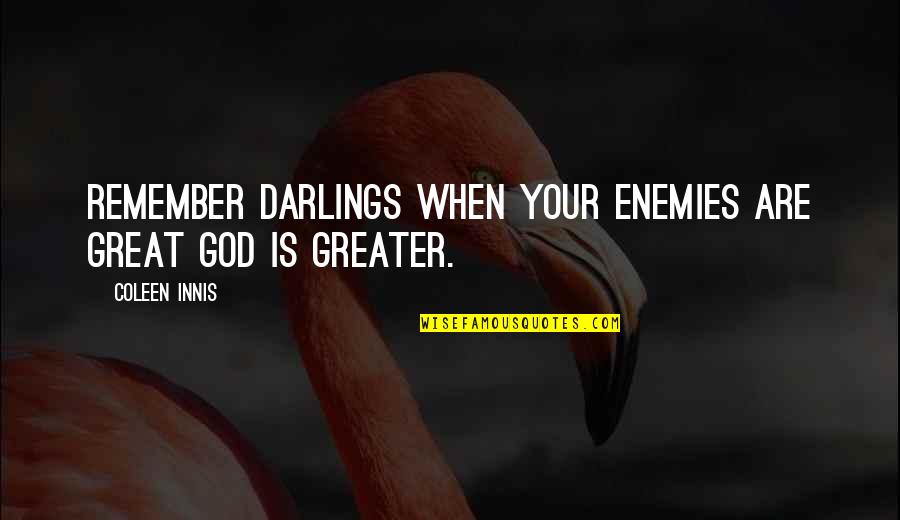 Remember darlings when your enemies are great God is greater.
—
Coleen Innis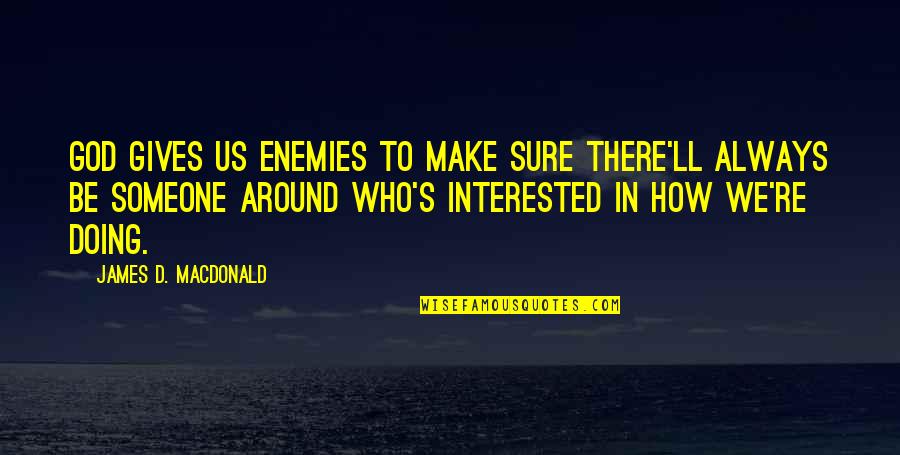 God gives us enemies to make sure there'll always be someone around who's interested in how we're doing.
—
James D. Macdonald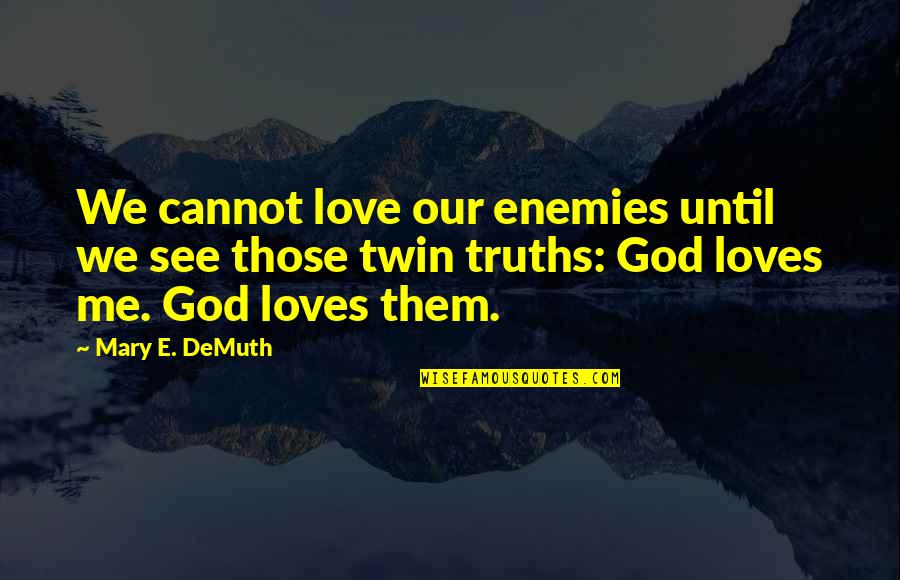 We cannot love our enemies until we see those twin truths: God loves me. God loves them.
—
Mary E. DeMuth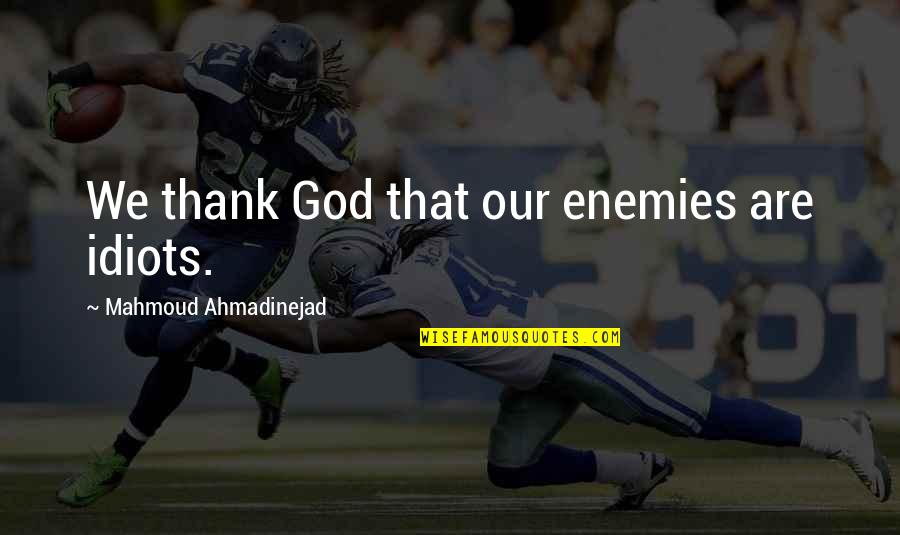 We thank God that our enemies are idiots.
—
Mahmoud Ahmadinejad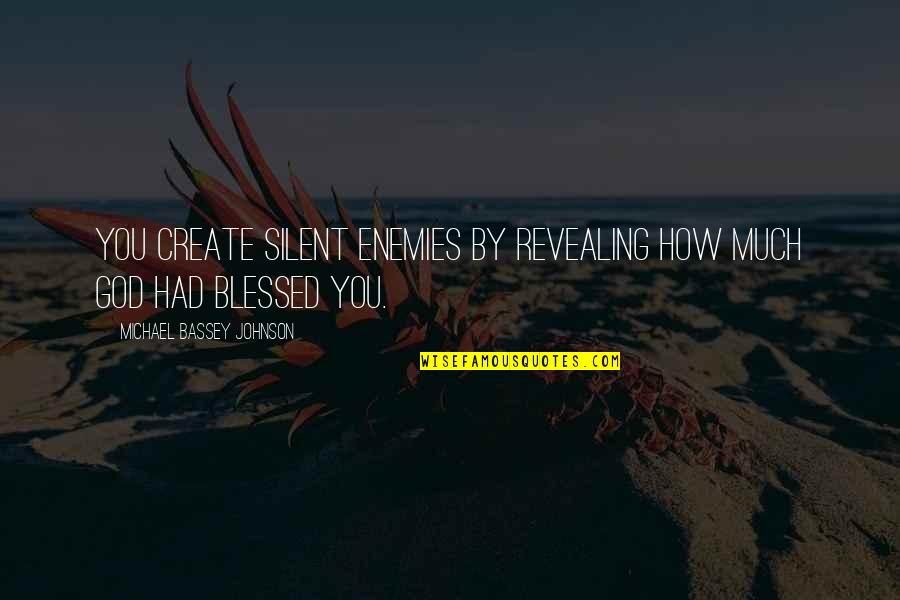 You create silent enemies by revealing how much God had blessed you.
—
Michael Bassey Johnson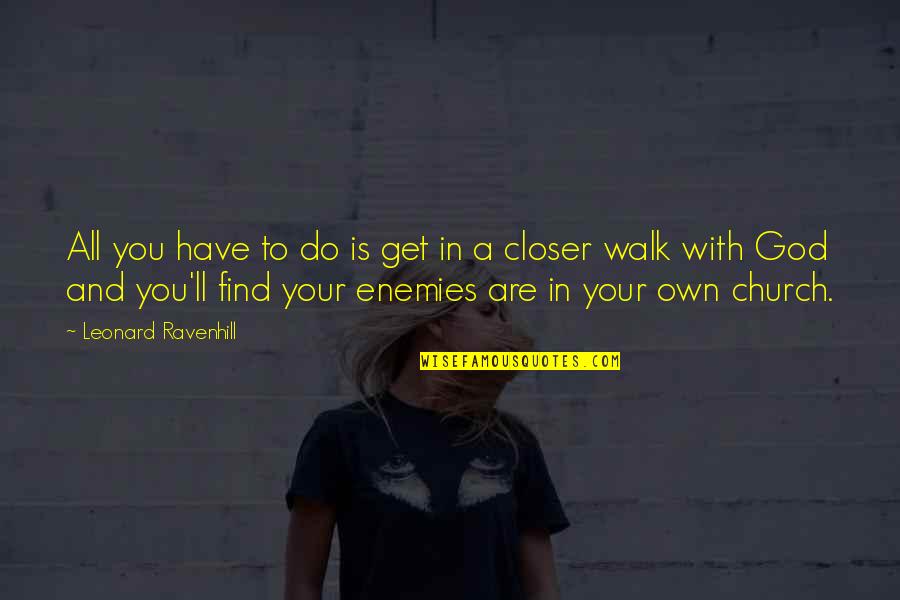 All you have to do is get in a closer walk with God and you'll find your enemies are in your own church.
—
Leonard Ravenhill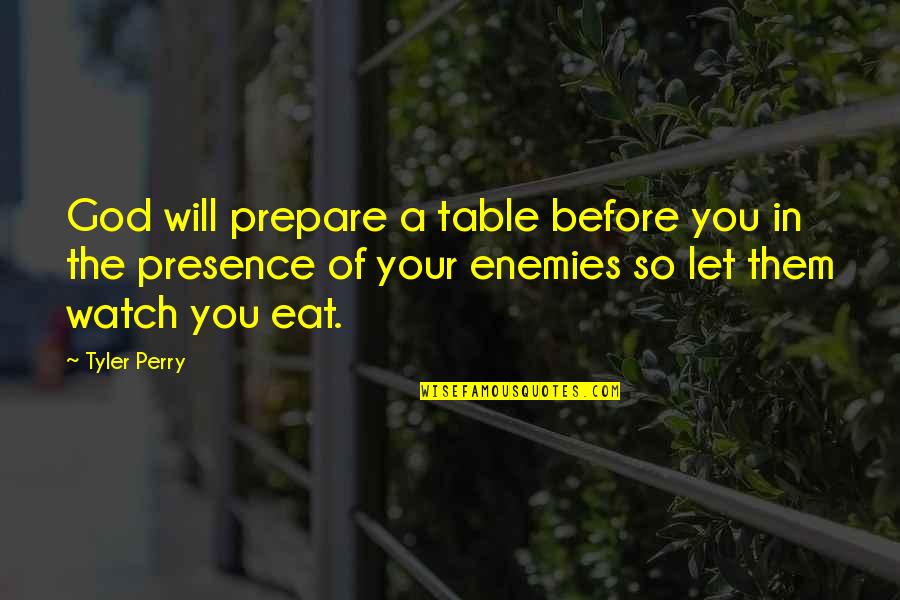 God will prepare a table before you in the presence of your enemies so let them watch you eat. —
Tyler Perry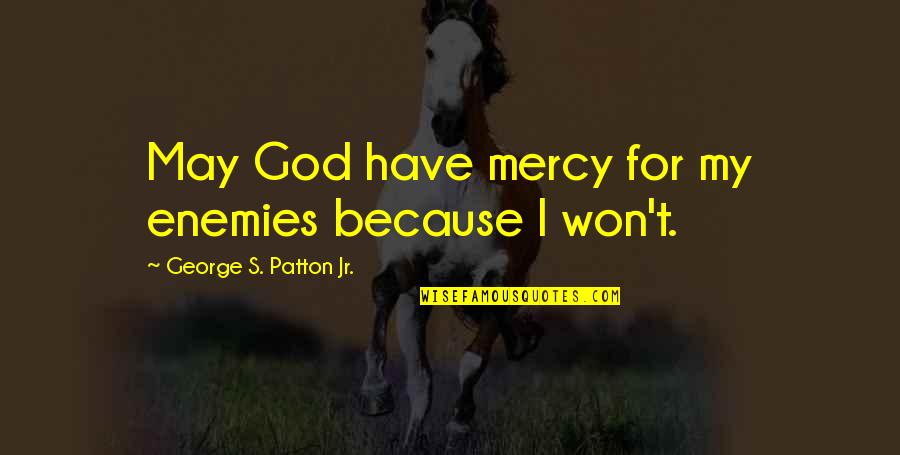 May God have mercy for my enemies because I won't. —
George S. Patton Jr.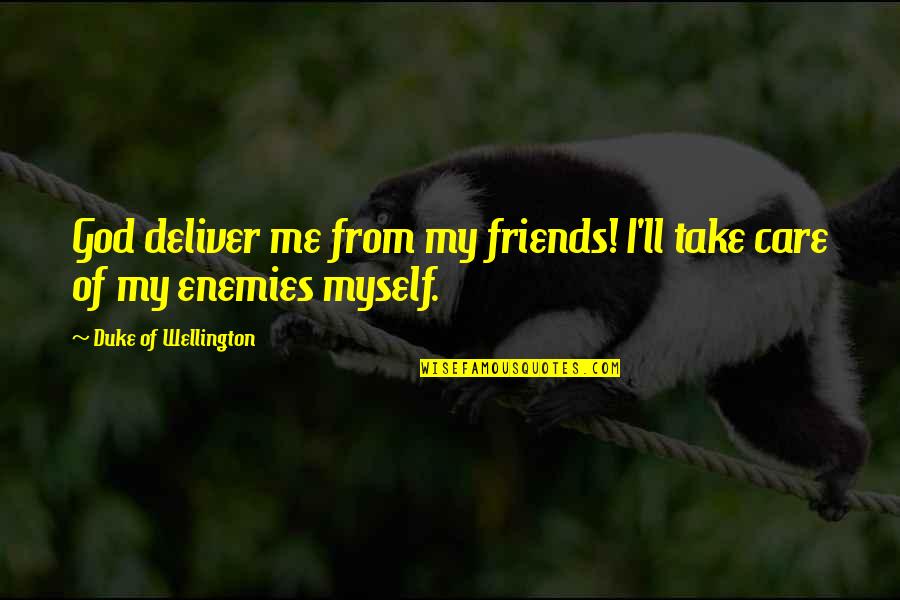 God deliver me from my friends! I'll take care of my enemies myself. —
Duke Of Wellington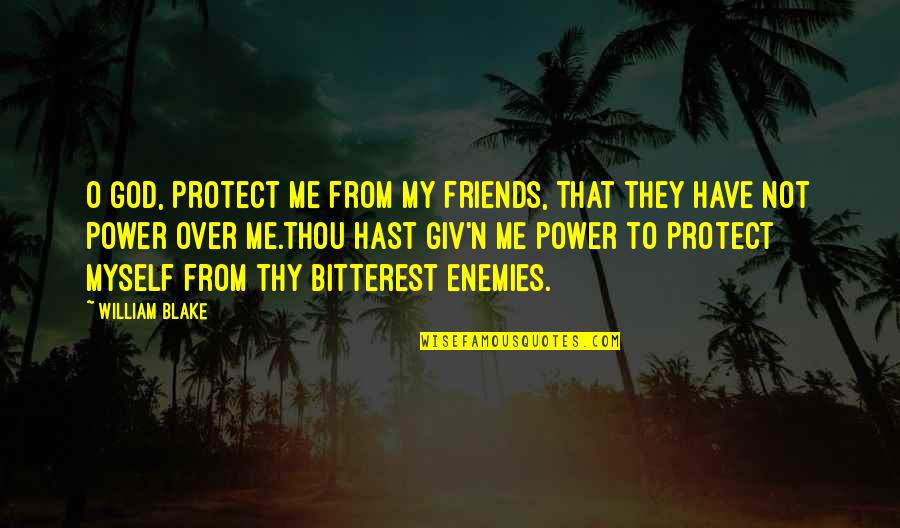 O God, protect me from my friends, that they have not power over me.
Thou hast giv'n me power to protect myself from thy bitterest enemies. —
William Blake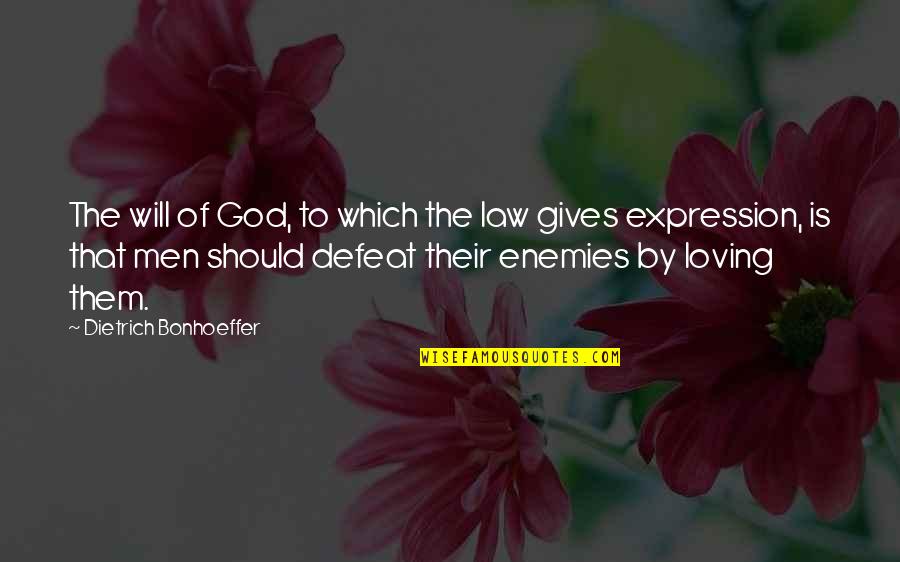 The will of God, to which the law gives expression, is that men should defeat their enemies by loving them. —
Dietrich Bonhoeffer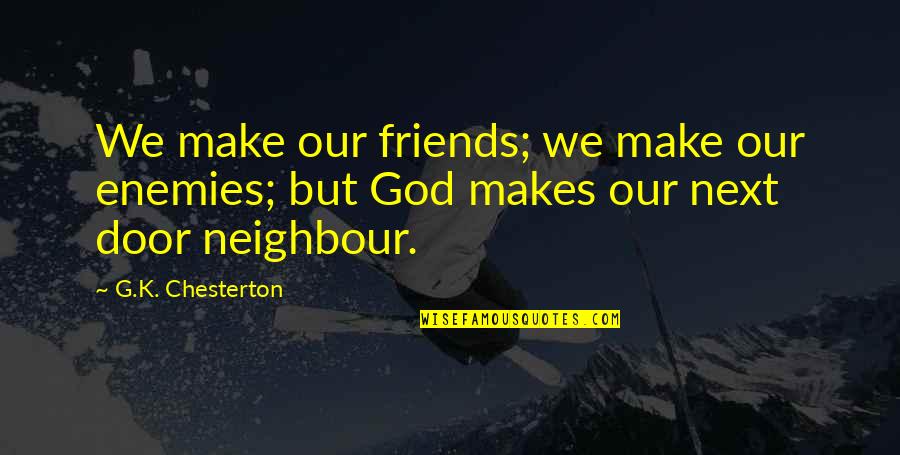 We make our friends; we make our enemies; but God makes our next door neighbour. —
G.K. Chesterton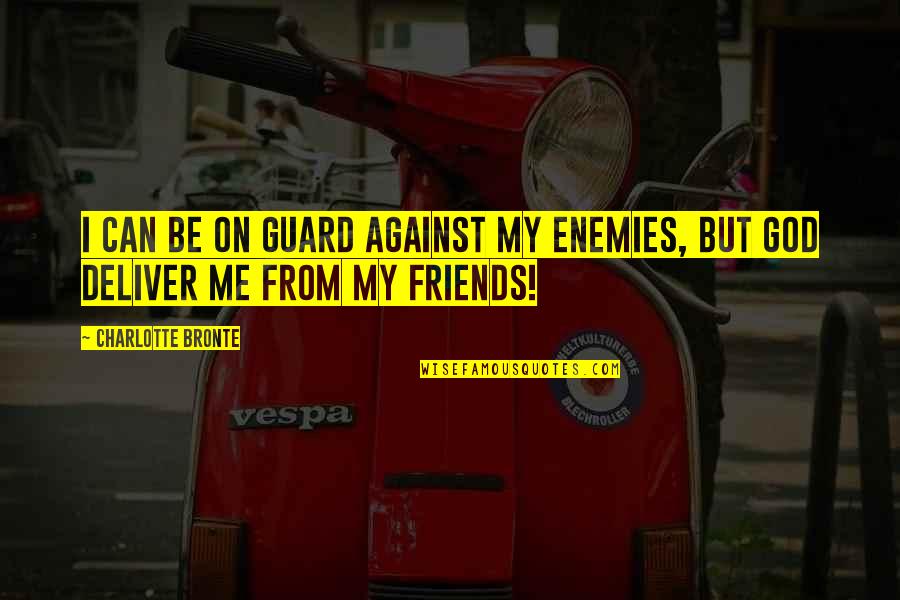 I can be on guard against my enemies, but God deliver me from my friends! —
Charlotte Bronte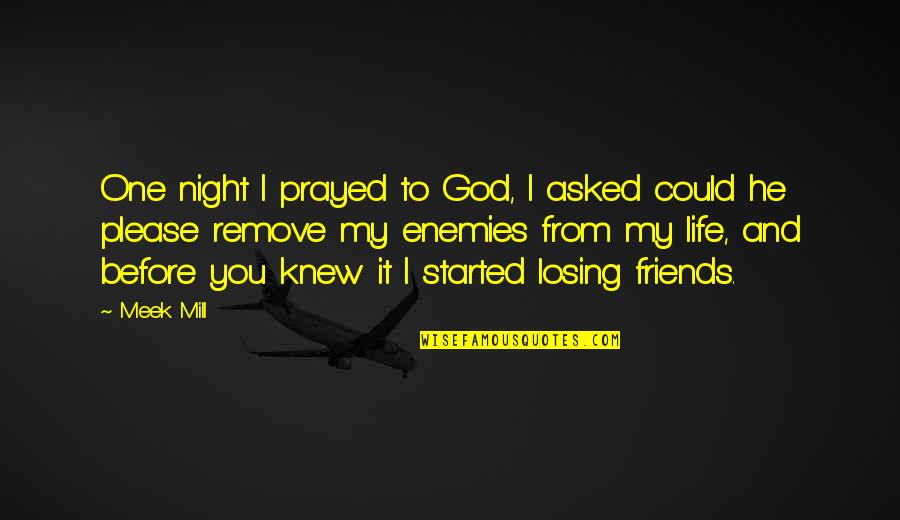 One night I prayed to God, I asked could he please remove my enemies from my life, and before you knew it I started losing friends. —
Meek Mill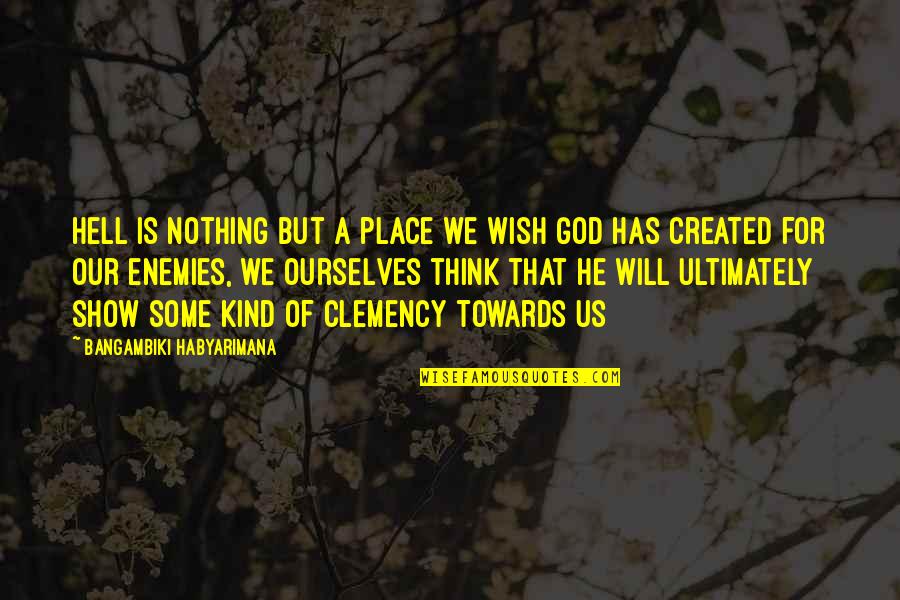 Hell is nothing but a place we wish God has created for our enemies, we ourselves think that he will ultimately show some kind of clemency towards us —
Bangambiki Habyarimana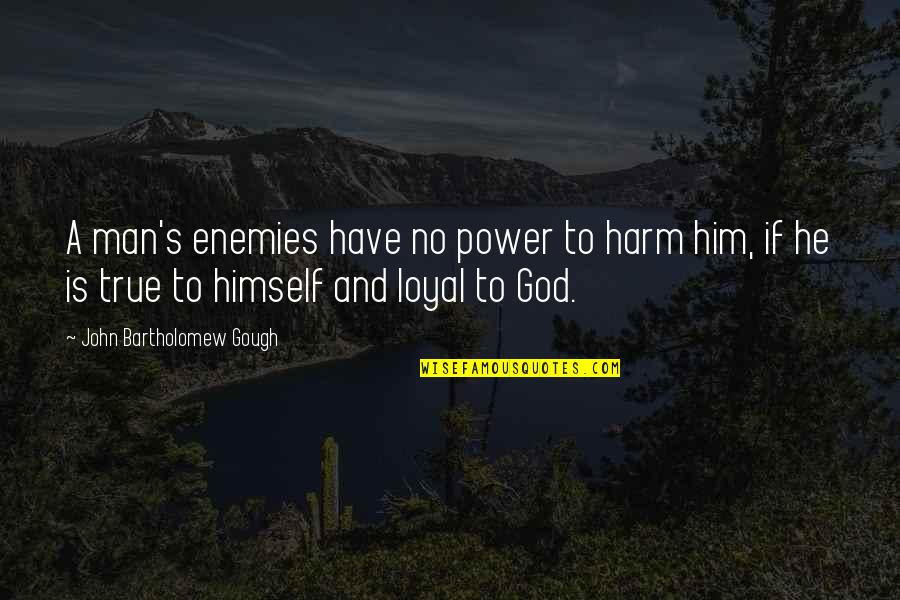 A man's enemies have no power to harm him, if he is true to himself and loyal to God. —
John Bartholomew Gough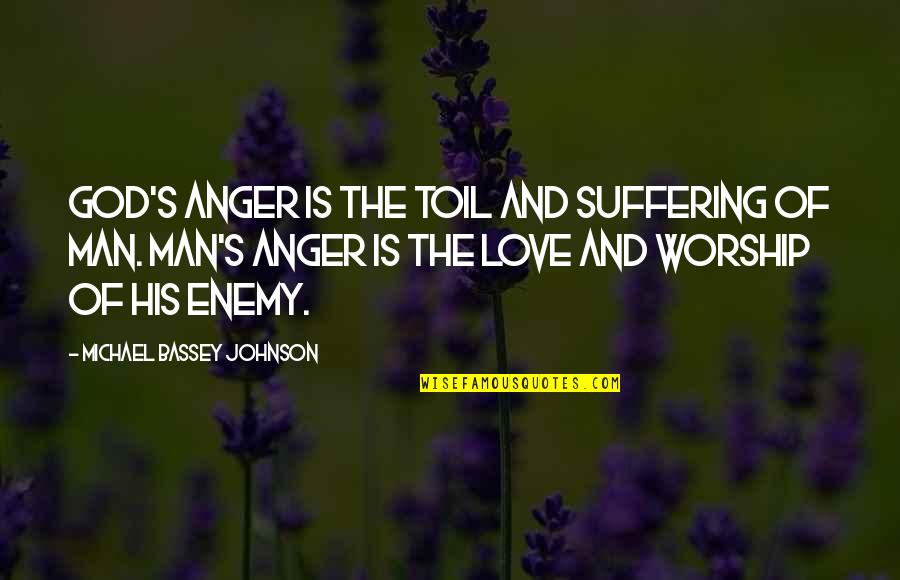 God's anger is the toil and suffering of man. Man's anger is the love and worship of his enemy. —
Michael Bassey Johnson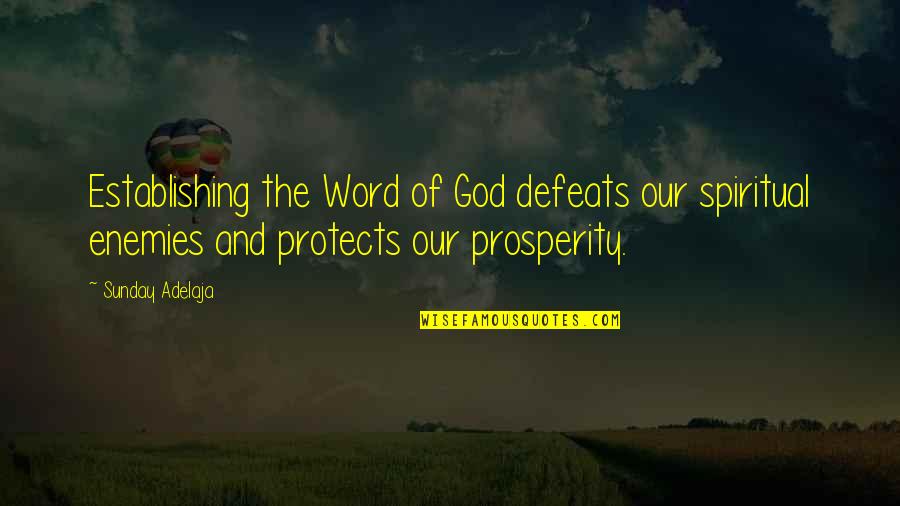 Establishing the Word of God defeats our spiritual enemies and protects our prosperity. —
Sunday Adelaja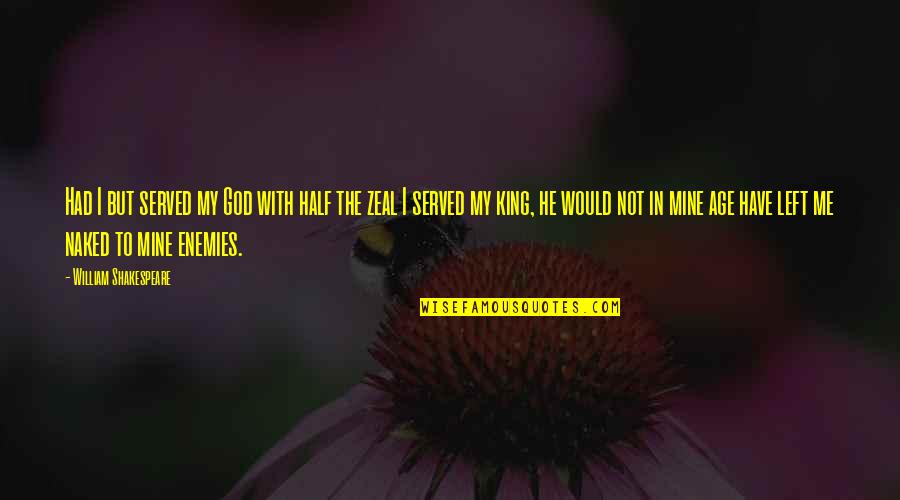 Had I but served my God with half the zeal I served my king, he would not in mine age have left me naked to mine enemies. —
William Shakespeare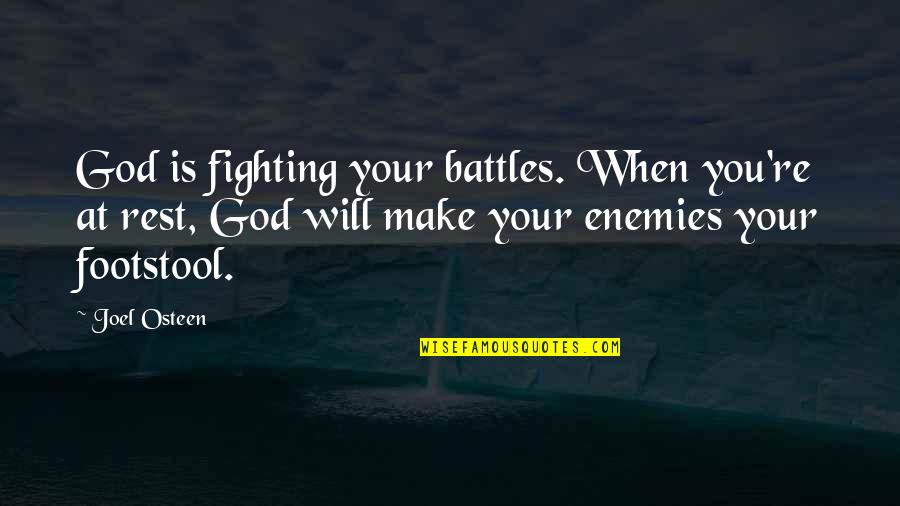 God is fighting your battles. When you're at rest, God will make your enemies your footstool. —
Joel Osteen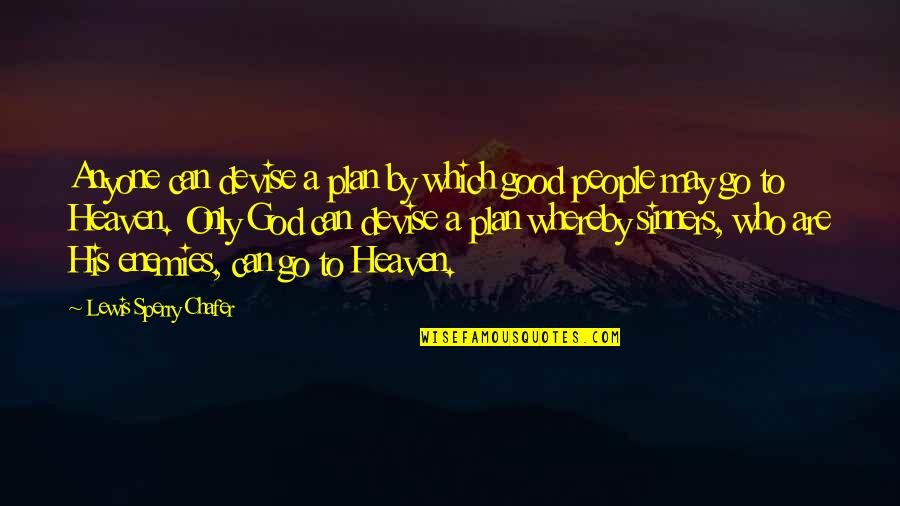 Anyone can devise a plan by which good people may go to Heaven. Only God can devise a plan whereby sinners, who are His enemies, can go to Heaven. —
Lewis Sperry Chafer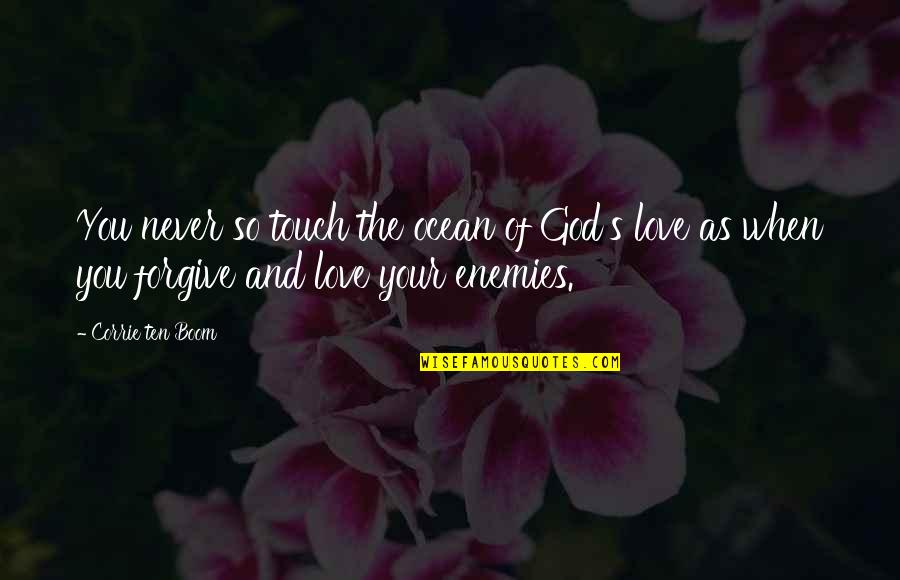 You never so touch the ocean of God's love as when you forgive and love your enemies. —
Corrie Ten Boom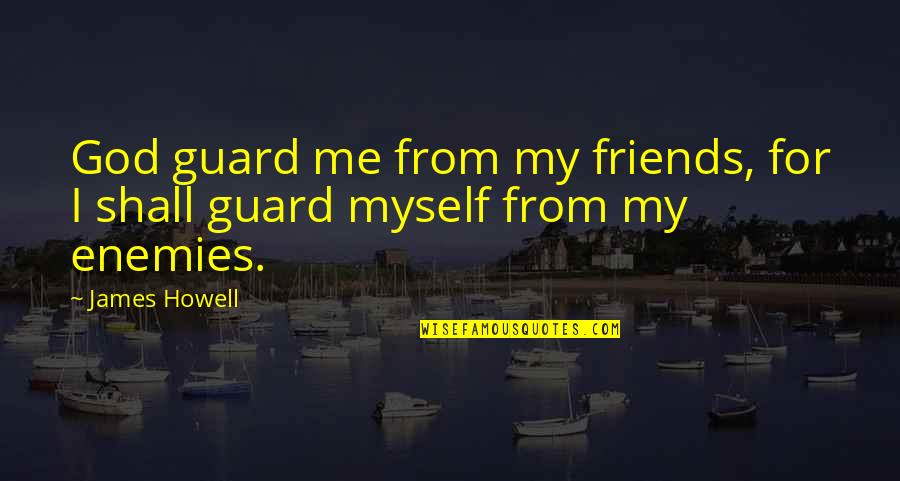 God guard me from my friends, for I shall guard myself from my enemies. —
James Howell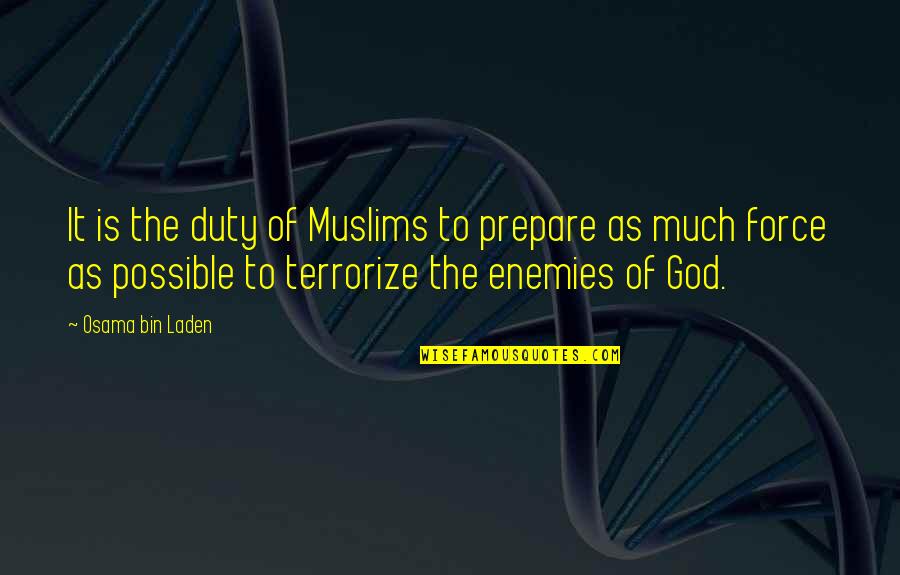 It is the duty of Muslims to prepare as much force as possible to terrorize the enemies of God. —
Osama Bin Laden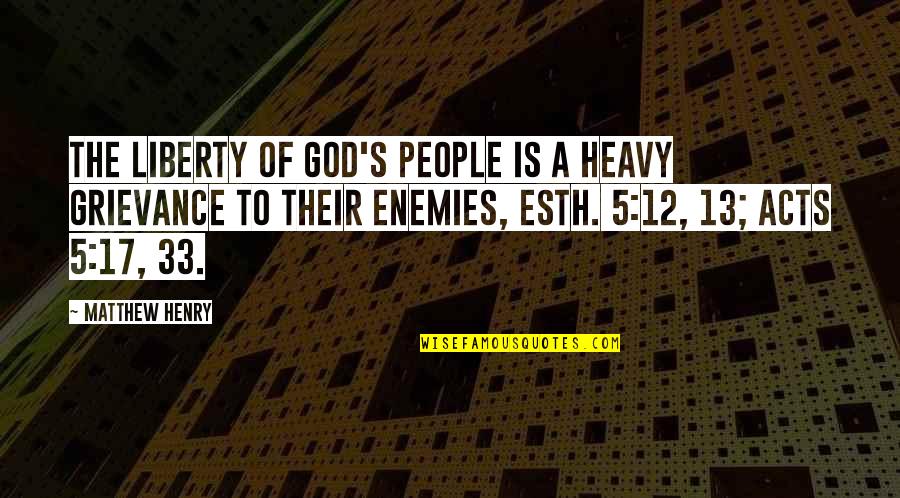 The liberty of God's people is a heavy grievance to their enemies, Esth. 5:12, 13; Acts 5:17, 33. —
Matthew Henry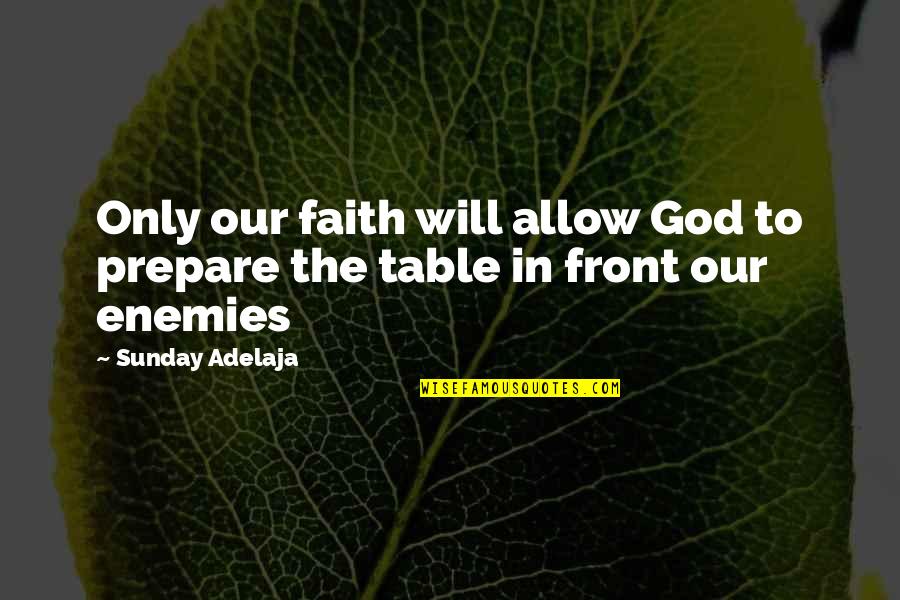 Only our faith will allow God to prepare the table in front our enemies —
Sunday Adelaja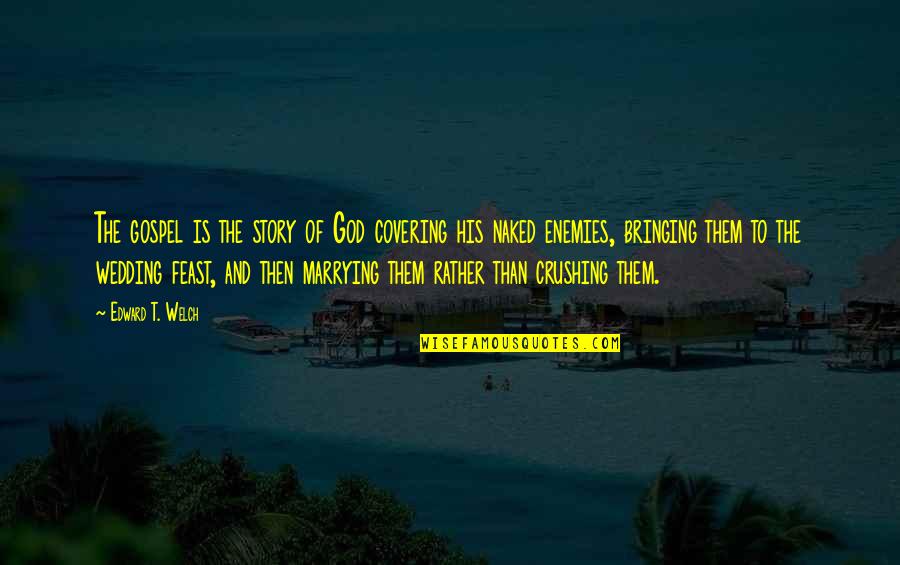 The gospel is the story of God covering his naked enemies, bringing them to the wedding feast, and then marrying them rather than crushing them. —
Edward T. Welch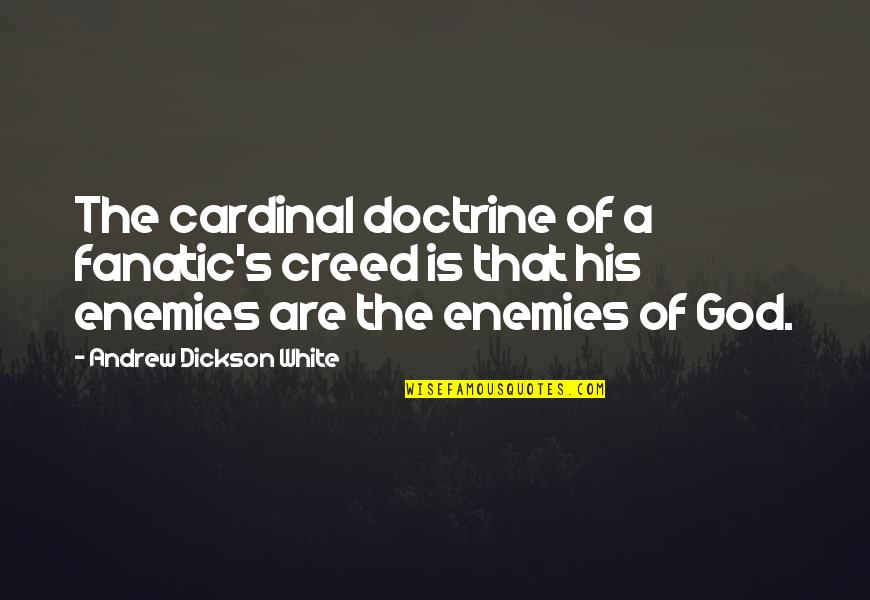 The cardinal doctrine of a fanatic's creed is that his enemies are the enemies of God. —
Andrew Dickson White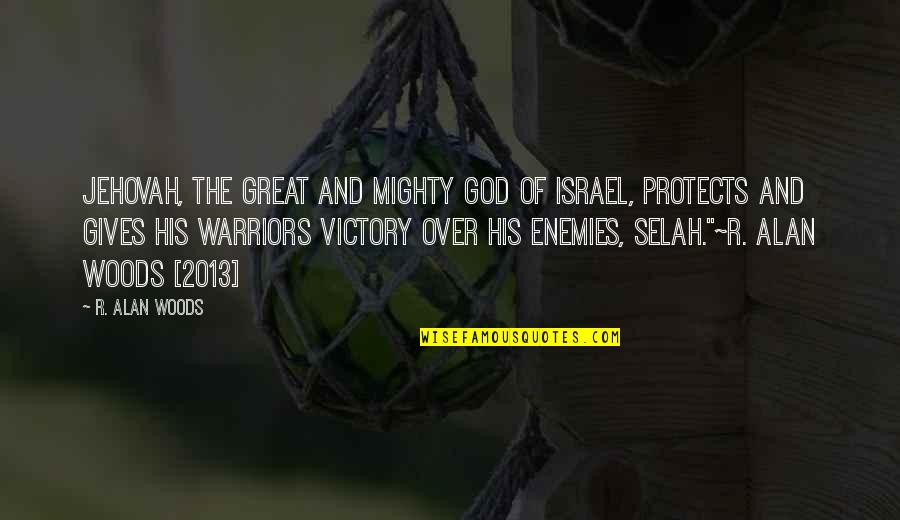 Jehovah, the great and mighty God of Israel, protects and gives His warriors victory over His enemies, Selah."
~R. Alan Woods [2013] —
R. Alan Woods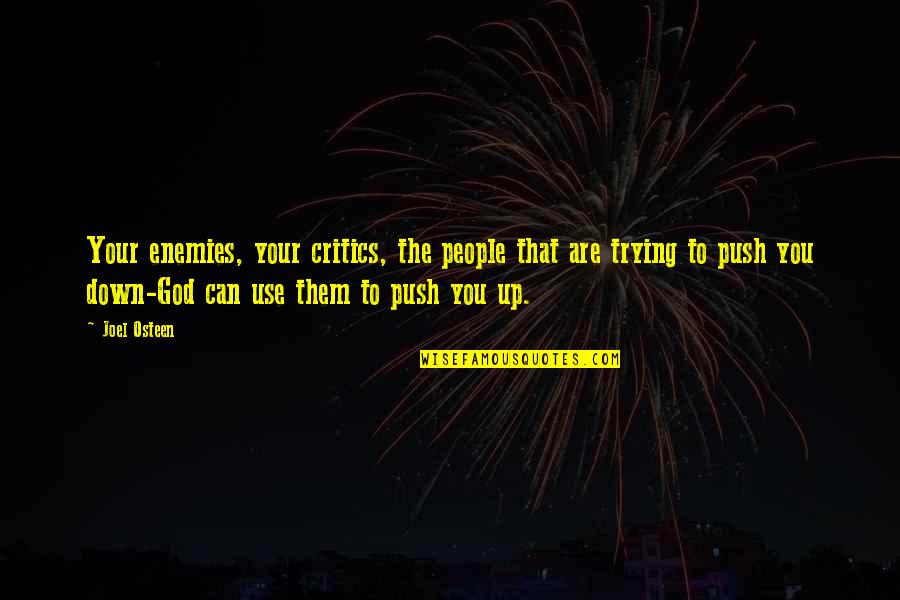 Your enemies, your critics, the people that are trying to push you down-God can use them to push you up. —
Joel Osteen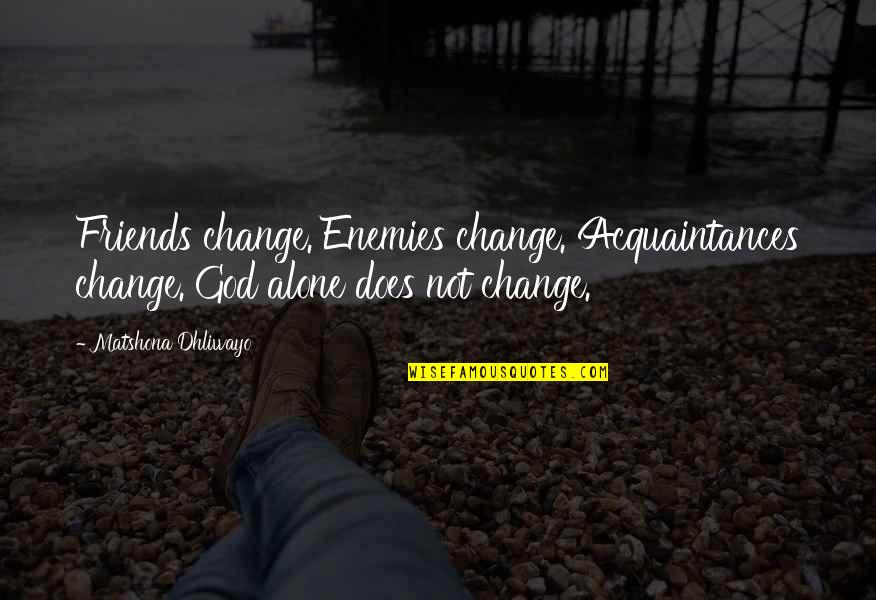 Friends change. Enemies change. Acquaintances change. God alone does not change. —
Matshona Dhliwayo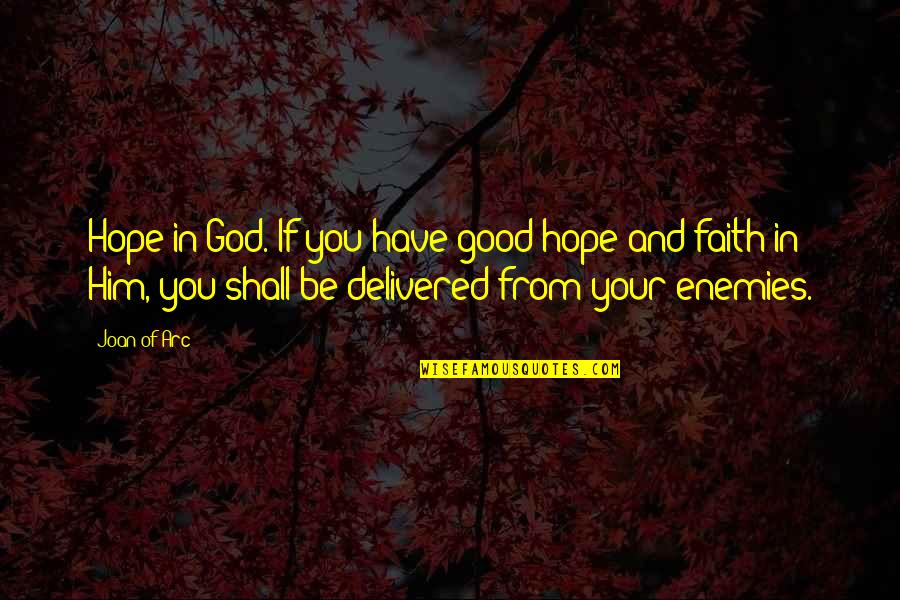 Hope in God. If you have good hope and faith in Him, you shall be delivered from your enemies. —
Joan Of Arc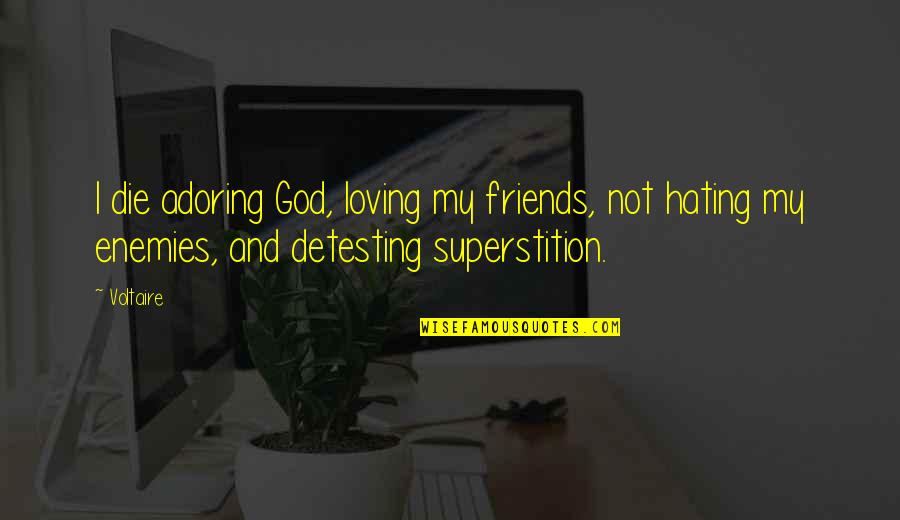 I die adoring God, loving my friends, not hating my enemies, and detesting superstition. —
Voltaire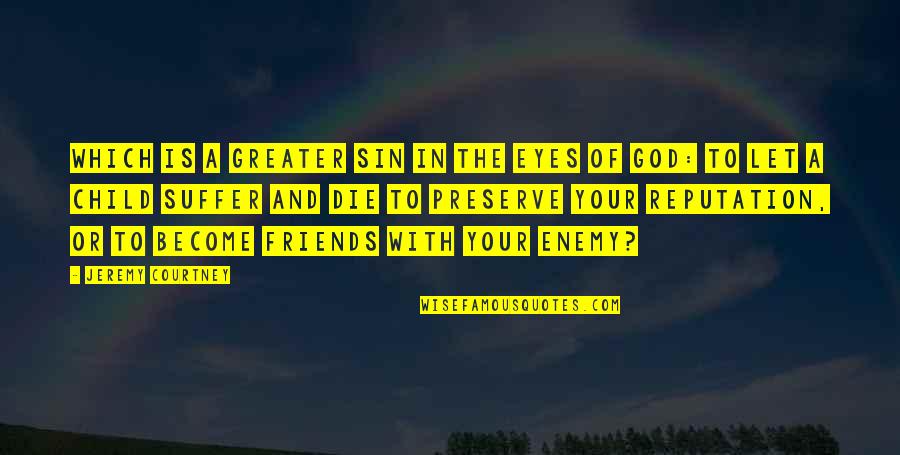 Which is a greater sin in the eyes of God: to let a child suffer and die to preserve your reputation, or to become friends with your enemy? —
Jeremy Courtney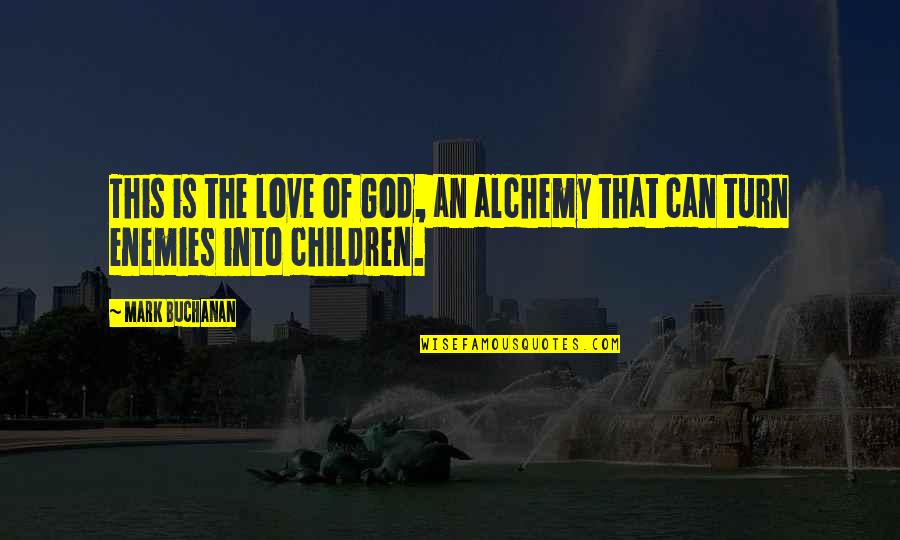 This is the love of God, an alchemy that can turn enemies into children. —
Mark Buchanan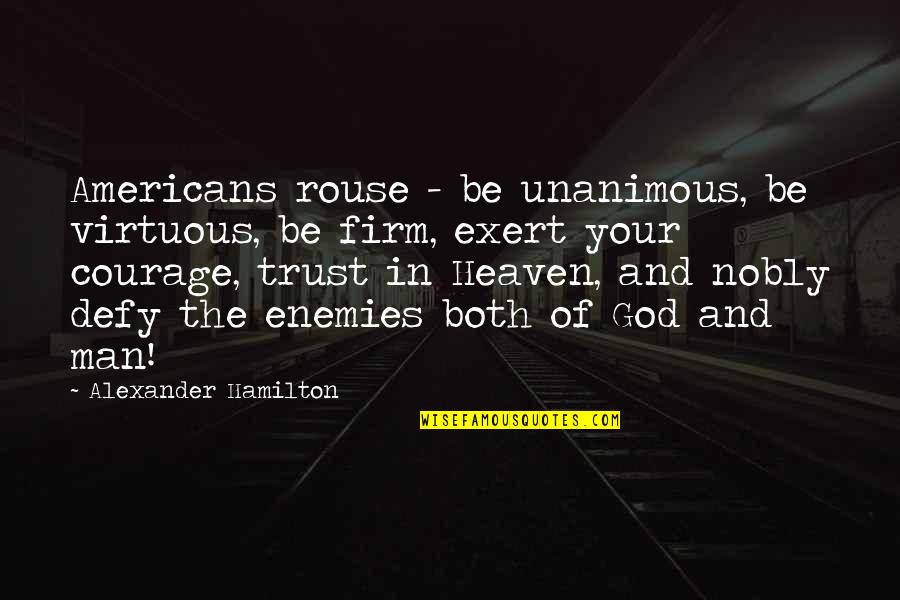 Americans rouse - be unanimous, be virtuous, be firm, exert your courage, trust in Heaven, and nobly defy the enemies both of God and man! —
Alexander Hamilton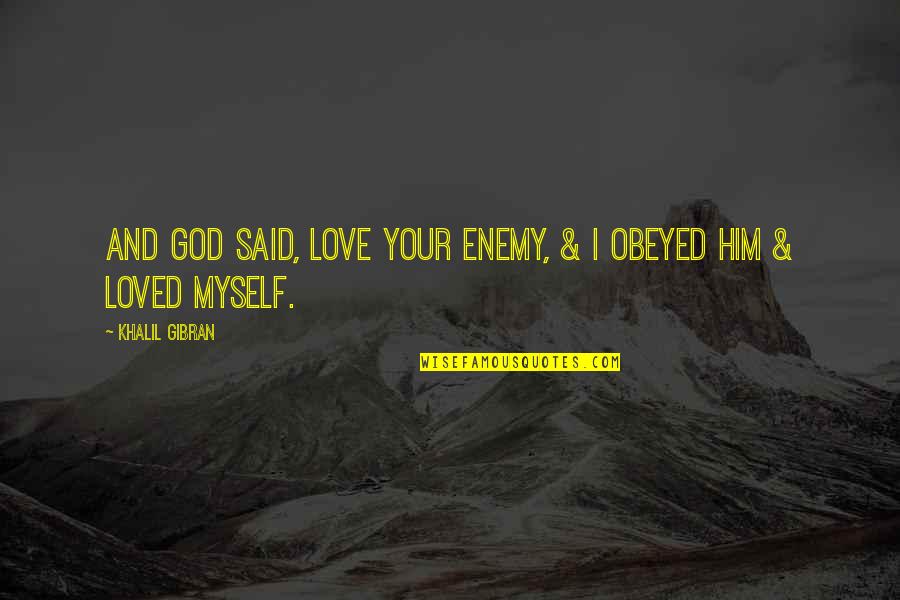 And God said, Love your enemy, & I obeyed Him & loved myself. —
Khalil Gibran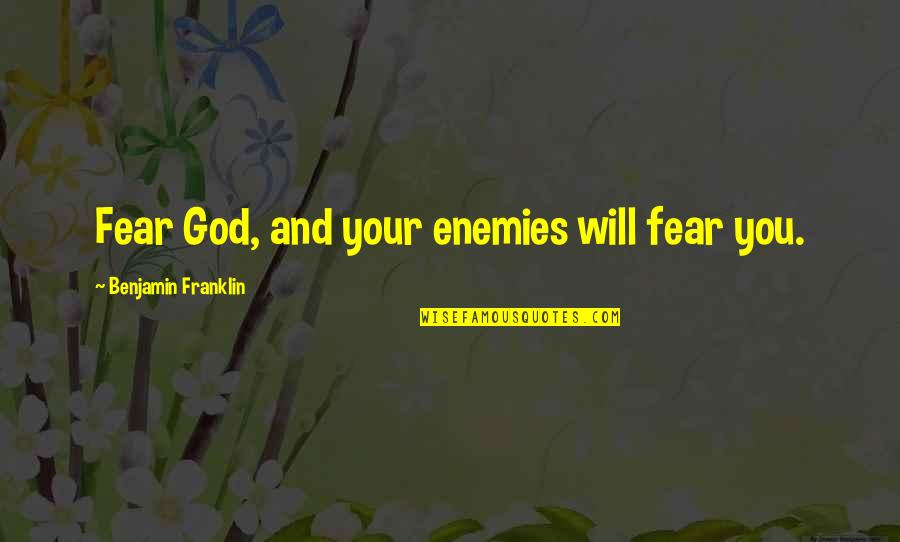 Fear God, and your enemies will fear you. —
Benjamin Franklin