Ted Olson Quotes
Top 5 wise famous quotes and sayings by Ted Olson
Ted Olson Famous Quotes & Sayings
Discover top inspirational quotes from Ted Olson on Wise Famous Quotes.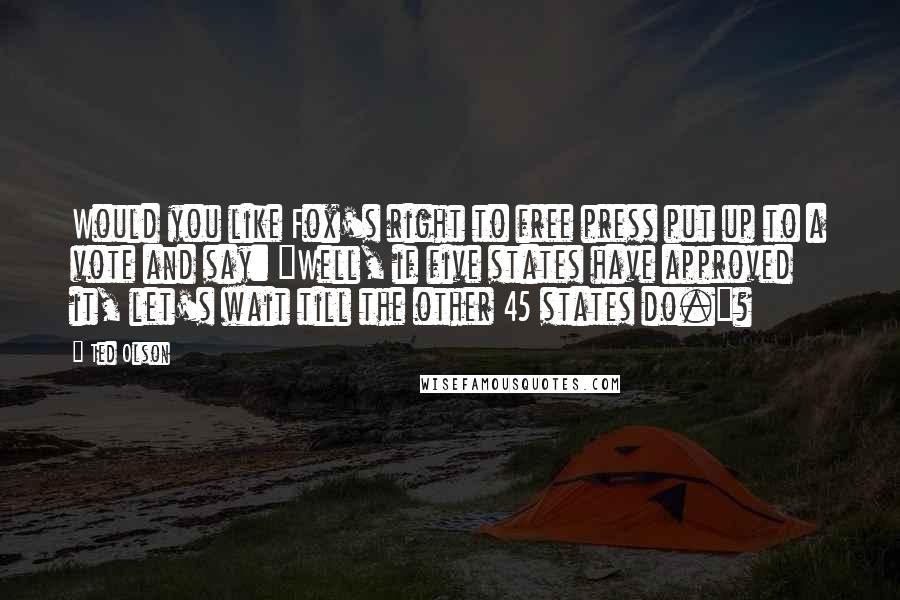 Would you like Fox's right to free press put up to a vote and say: "Well, if five states have approved it, let's wait till the other 45 states do."?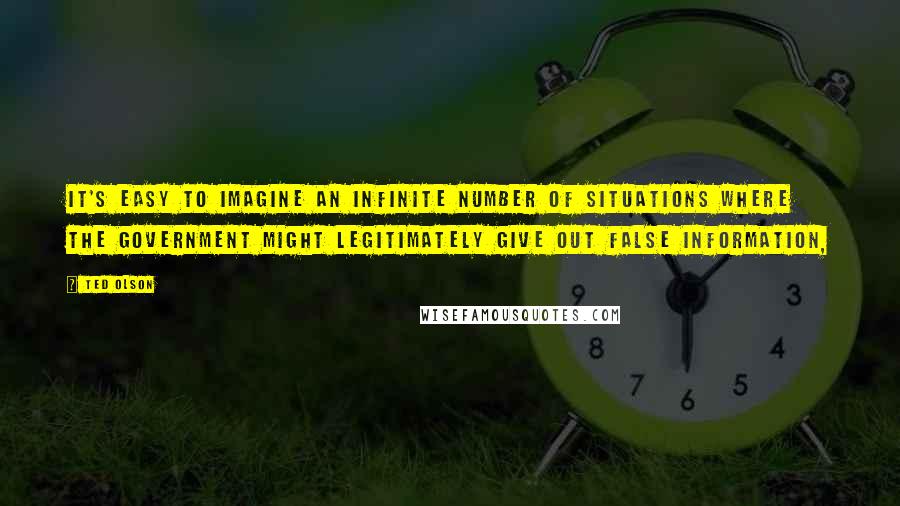 It's easy to imagine an infinite number of situations where the government might legitimately give out false information,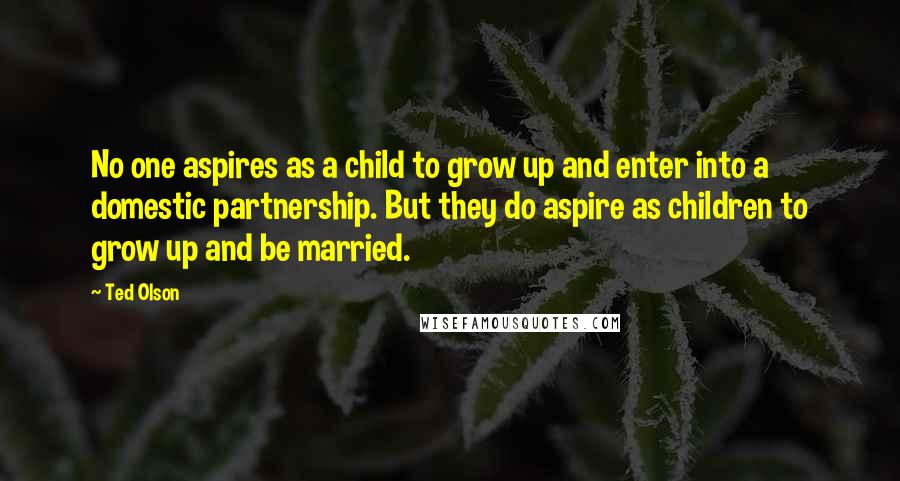 No one aspires as a child to grow up and enter into a domestic partnership. But they do aspire as children to grow up and be married.
The very idea of marriage is basic to recognition as equals in our society; any status short of that is inferior, unjust, and unconstitutional.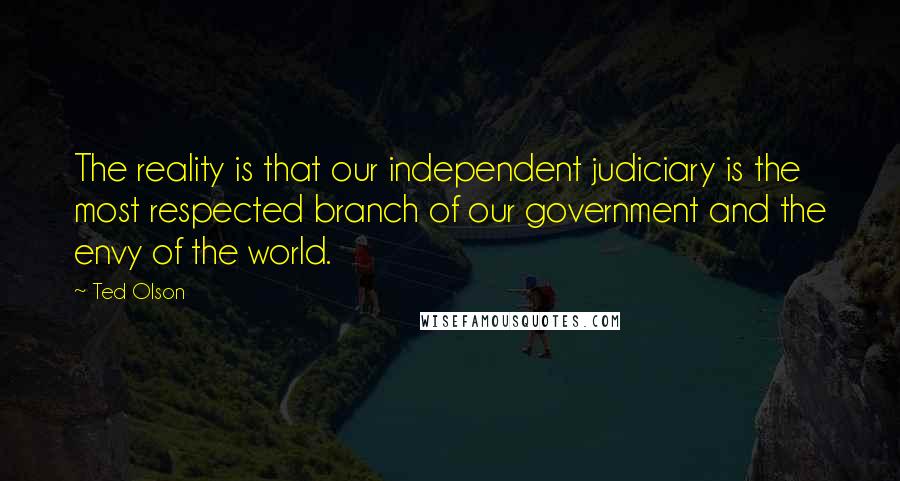 The reality is that our independent judiciary is the most respected branch of our government and the envy of the world.